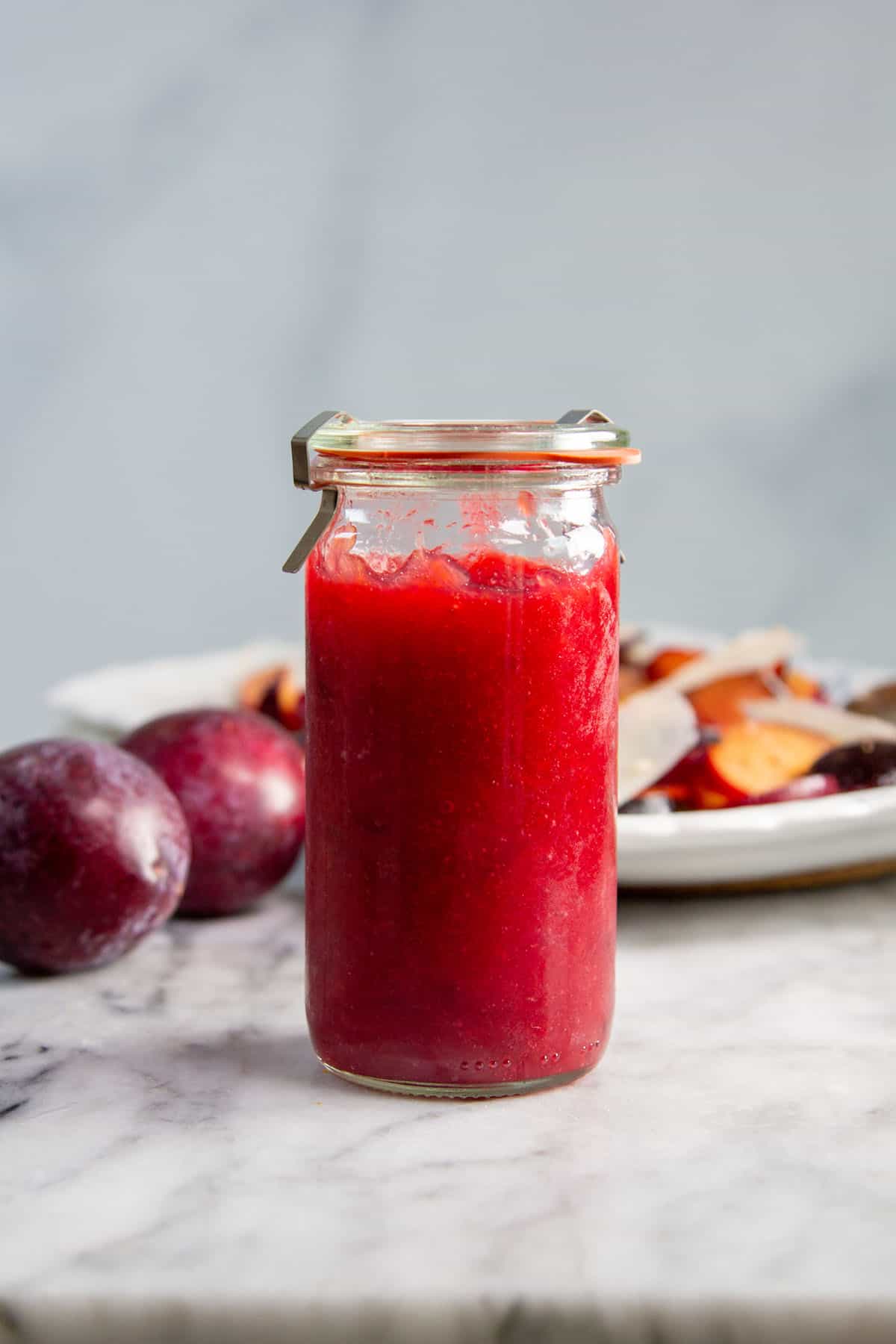 CA GROWN Blog
Discover. Learn. Connect.
A Sensational Recipe with Plum; Small Batch Vanilla Plum Jam
May 9, 2023
Eat the Season!
Sign Up For Weekly Recipes
« Back to Recipes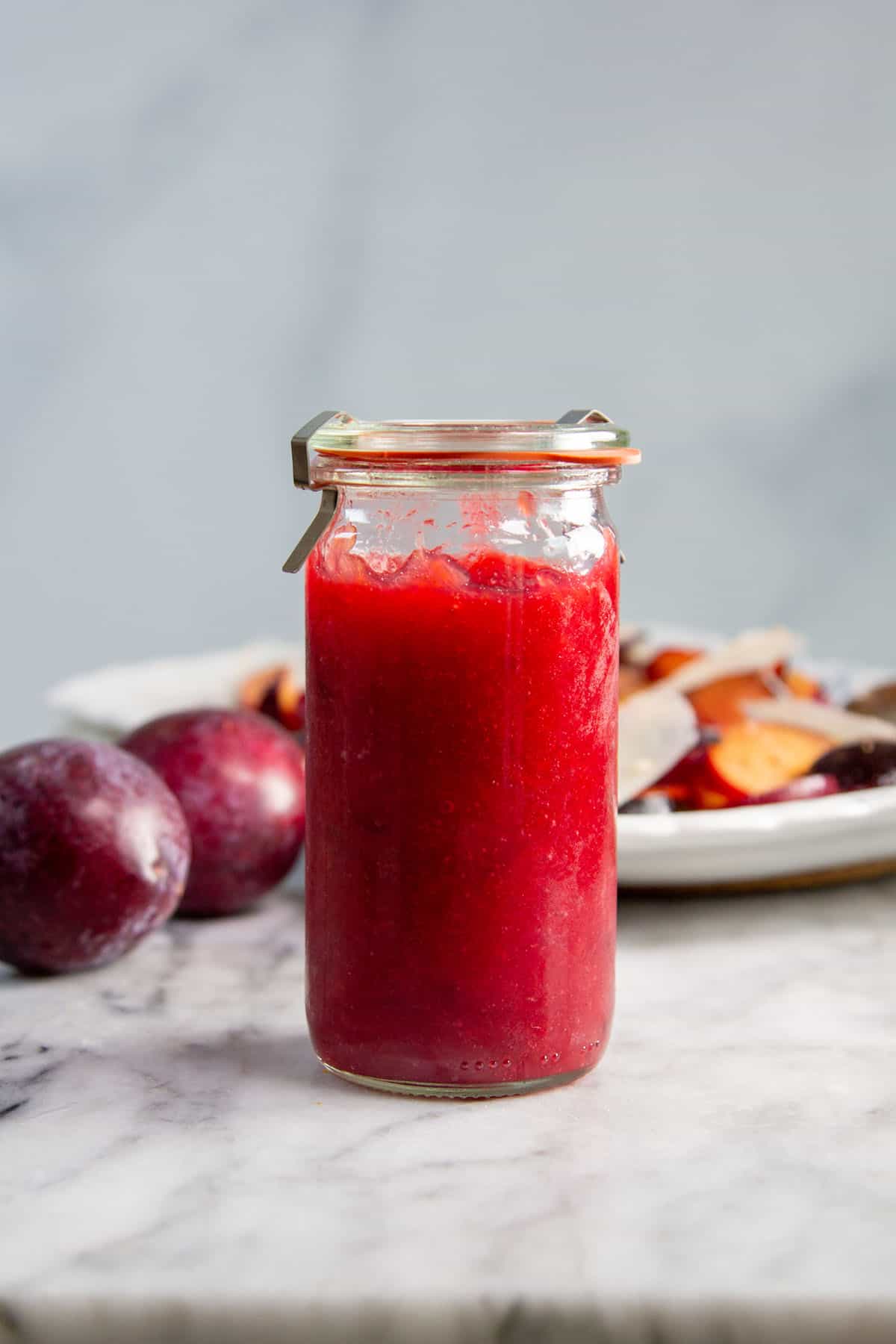 A Sensational Recipe with Plum; Small Batch Vanilla Plum Jam
This small batch Vanilla Plum Jam is truly a dreamy recipe that you will find yourself making again and again. This recipe with plum marries the sweetness of California plums, lemon juice, vanilla, and some sugar, creating a spectacular spread. So, let's roll up our sleeves, gather our California-grown ingredients, and dive into this easy jam-making journey!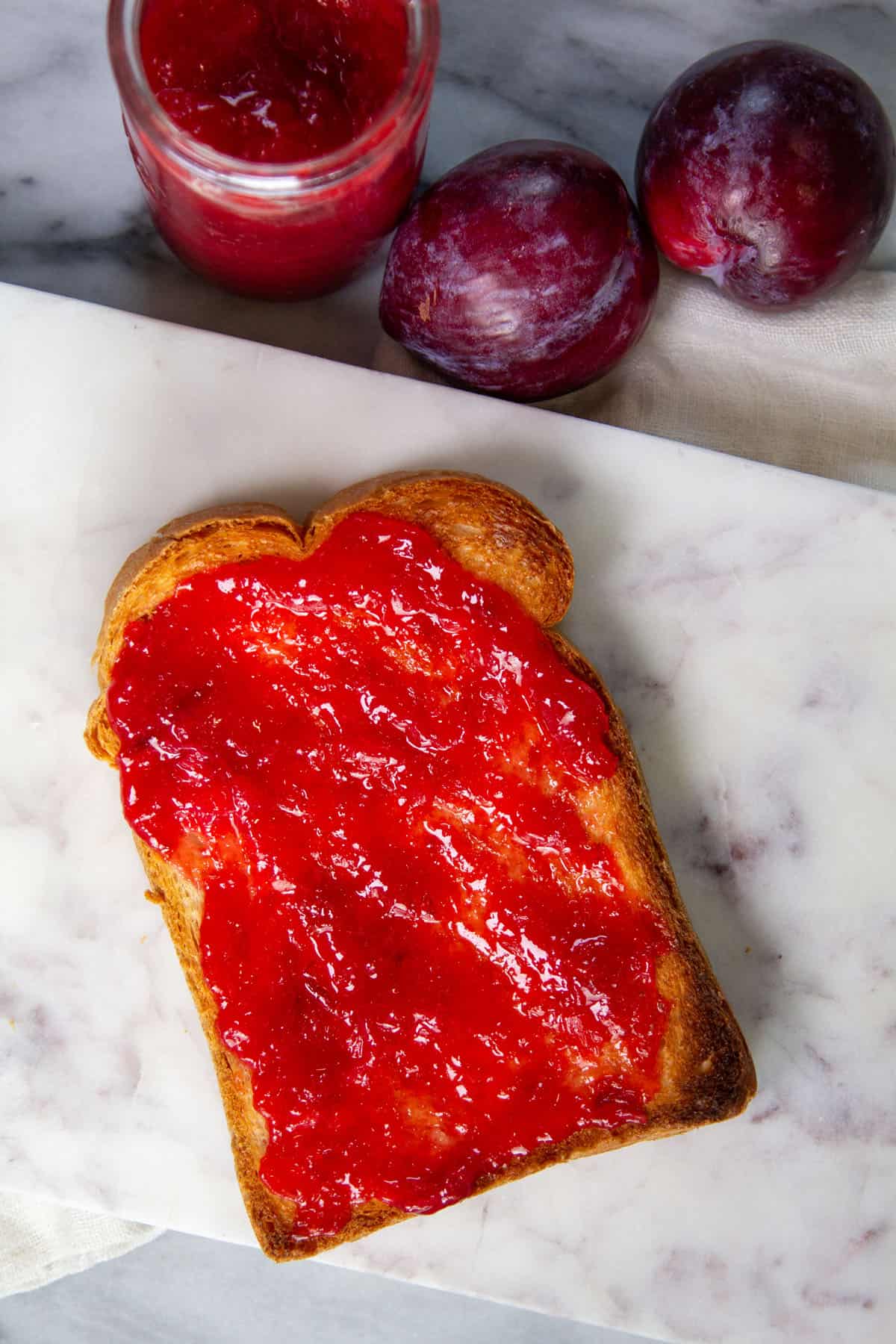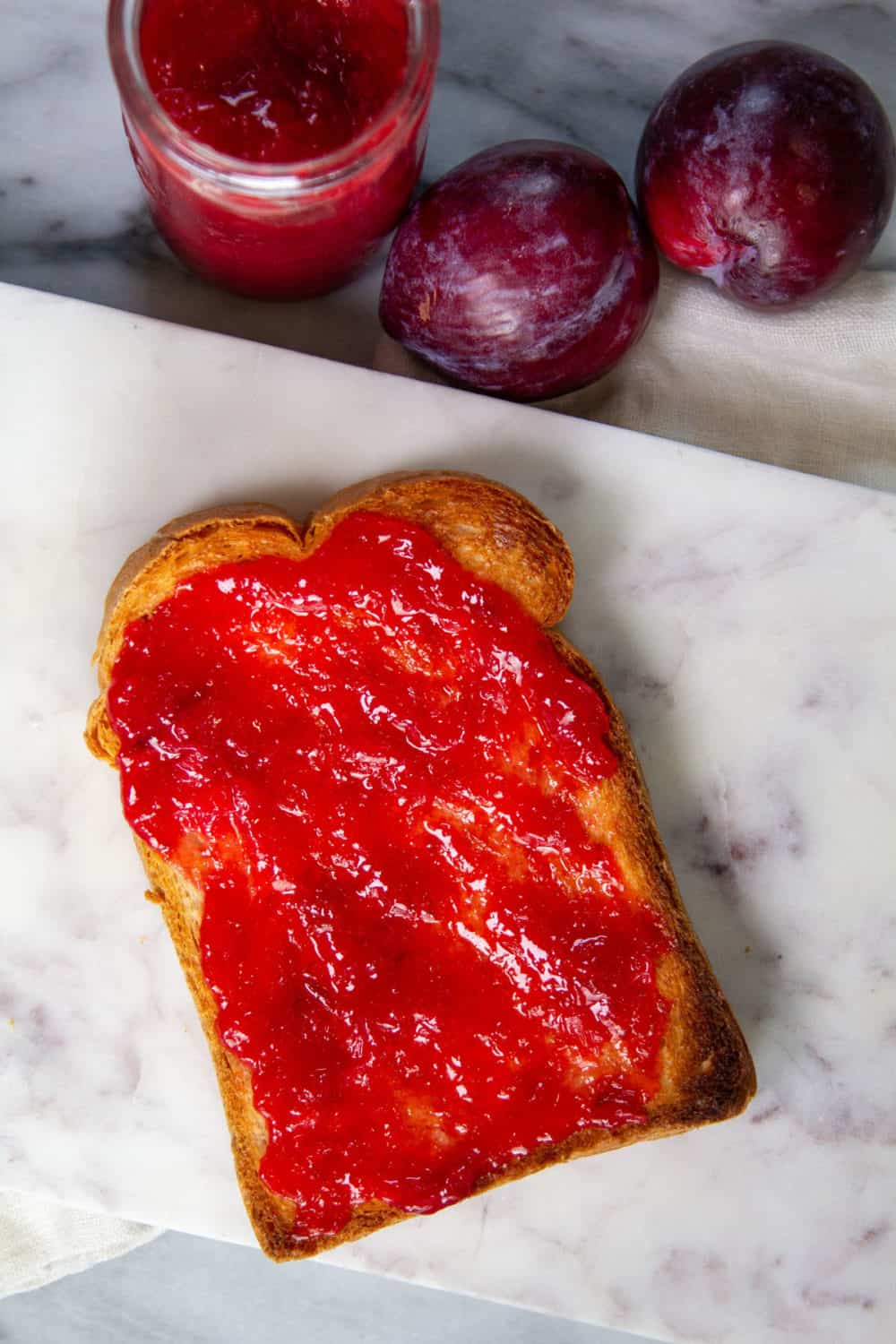 Discover the Magic of California Plums!
The Golden State is not only blessed with sunshine, stunning landscapes, and vibrant culture, but it's also home to some of the most delicious and versatile stone fruit, like plums.
California Grown plums come in various colors, flavors, and textures, each offering a unique taste sensation that will delight your tastebuds.
Sun-kissed plums are packed with vitamins, minerals, and antioxidants, making them a nutritious and flavorful addition to your culinary creations. In this recipe with plum, we'll showcase the magic of California Grown plums by transforming them into a simple Vanilla Plum Jam that highlights their natural sweetness and luscious character, perfect for spreading a little California sunshine on your toast!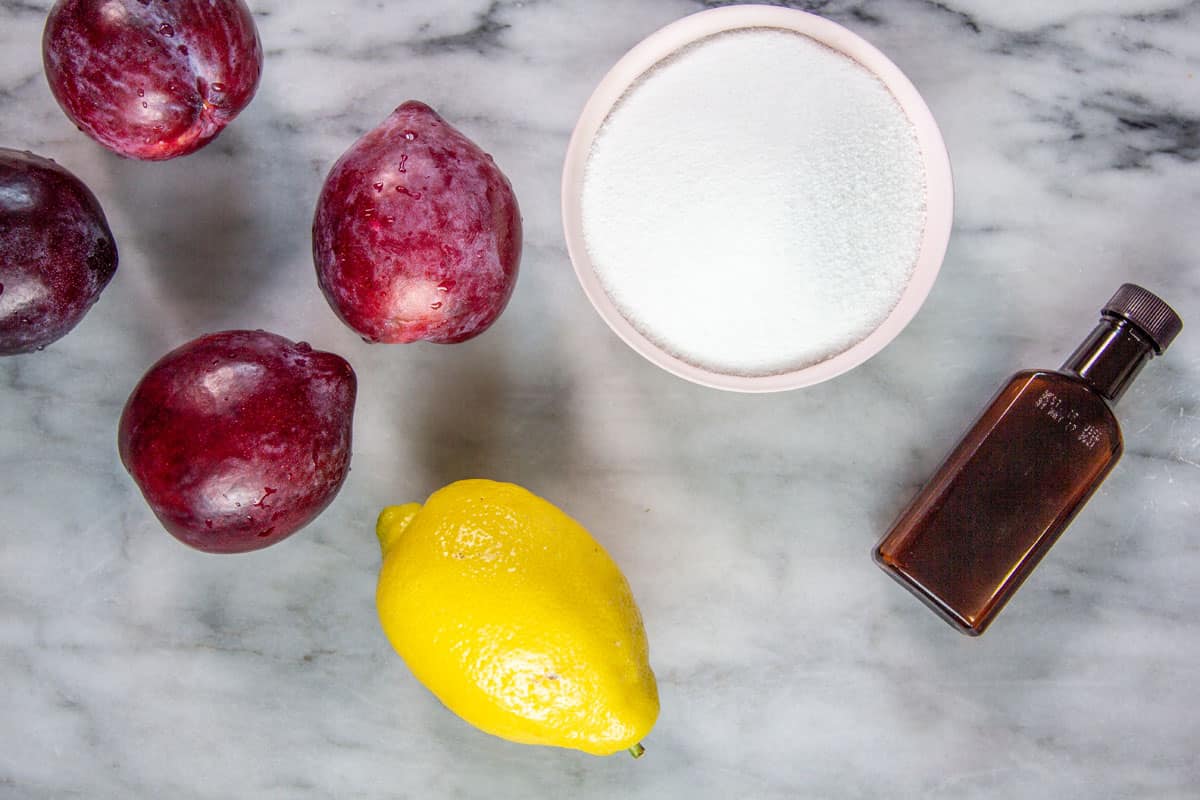 What ingredients are needed to make Vanilla Plum Jam?
This is one of the most simple plum recipes you will ever make. You only need 4 ingredients and a little bit of time to create an incredibly luscious plum jam.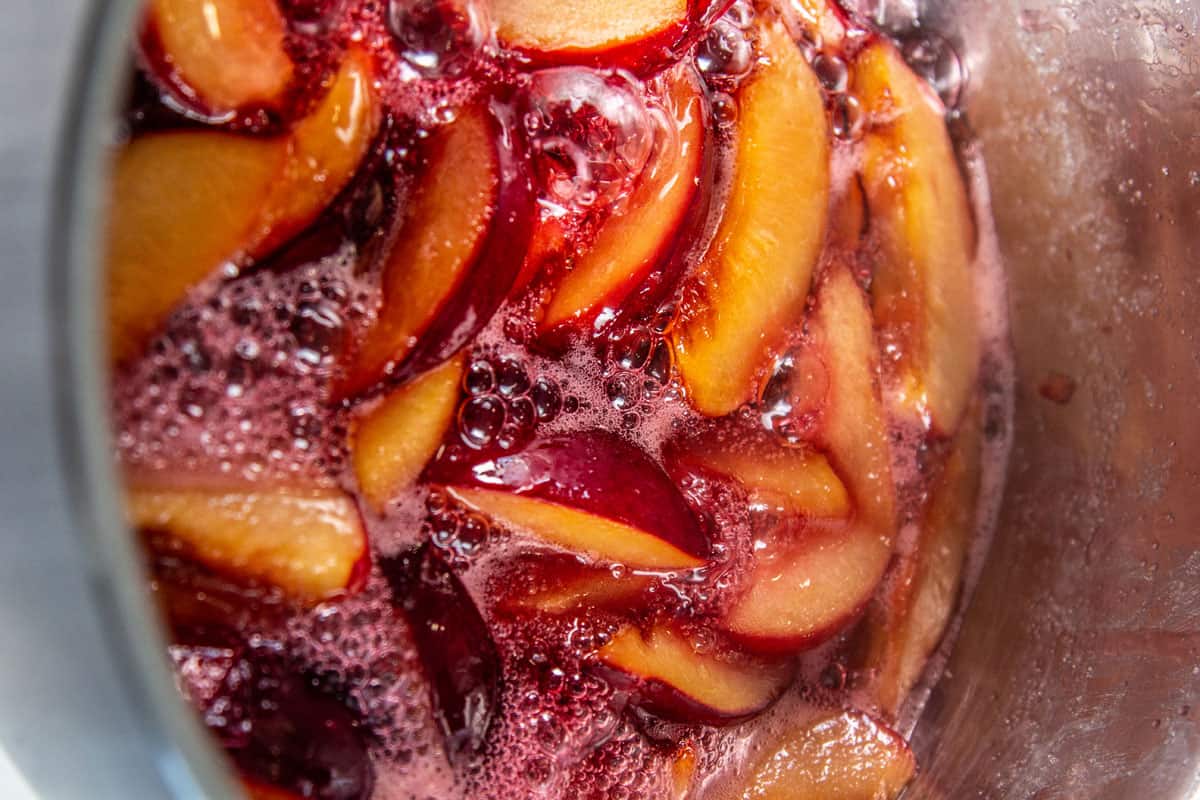 Shopping list for making Vanilla Plum Jam.
Granulated sugar
Vanilla extract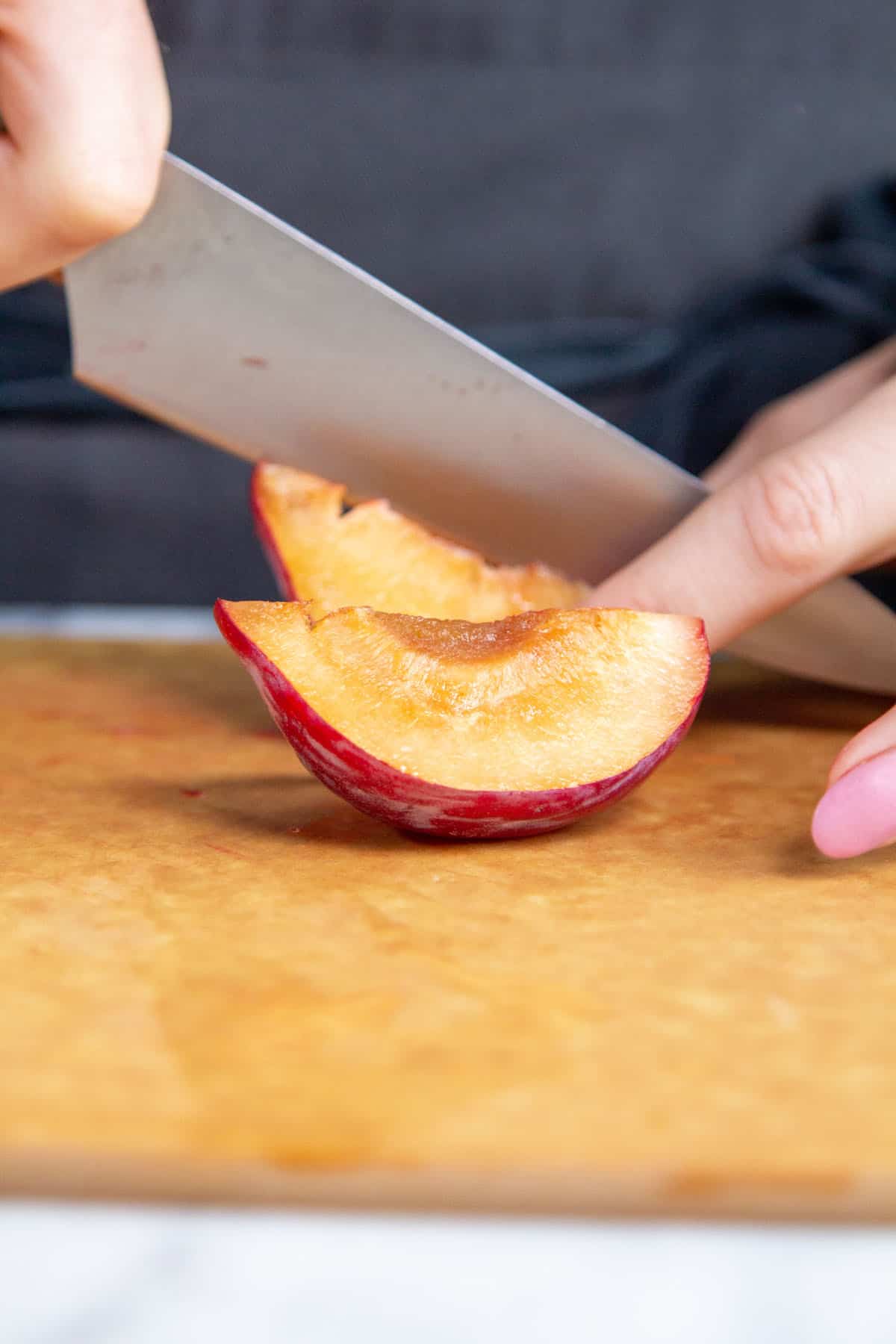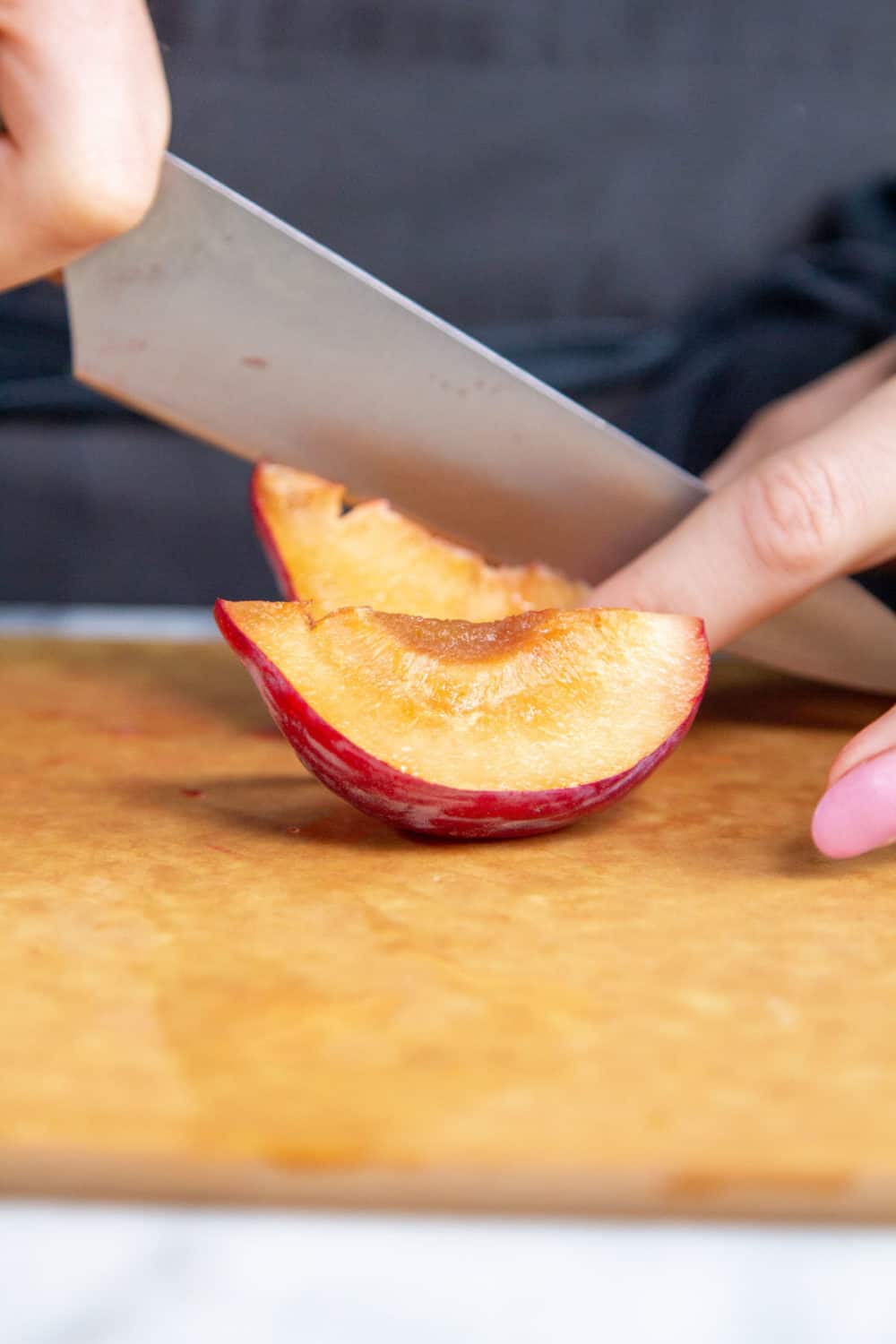 Plum Perfection: Tips for selecting and storing the juiciest plums.
If you are anything like us you may be chomping at the bit for stone fruit season to start! By selecting and storing your California Grown plums with care, you'll be able to experience their full, sun-kissed flavor in every bite.
How to shop and select California plums.
When shopping for fresh California plums, you'll want to ensure you're selecting the most delicious and vibrant fruits for your culinary creations. Look for plums that have a rich, even color and a slightly soft, yielding texture when gently pressed. A sweet aroma is another sign of ripeness and good flavor. Be sure to avoid fruits with wrinkled or broken skin, as they may be overripe or damaged.
How to properly store California plums.
Once you've picked the perfect California plums, it's essential to store them properly to preserve their freshness and flavor. If your plums are not quite ripe, you can place them in a paper bag at room temperature to speed up the ripening process. Once ripe, transfer your plums to the refrigerator, where they can be stored in the crisper drawer for up to a week. It's best to keep them unwashed until you're ready to use them in your recipe with plum or enjoy them as a snack.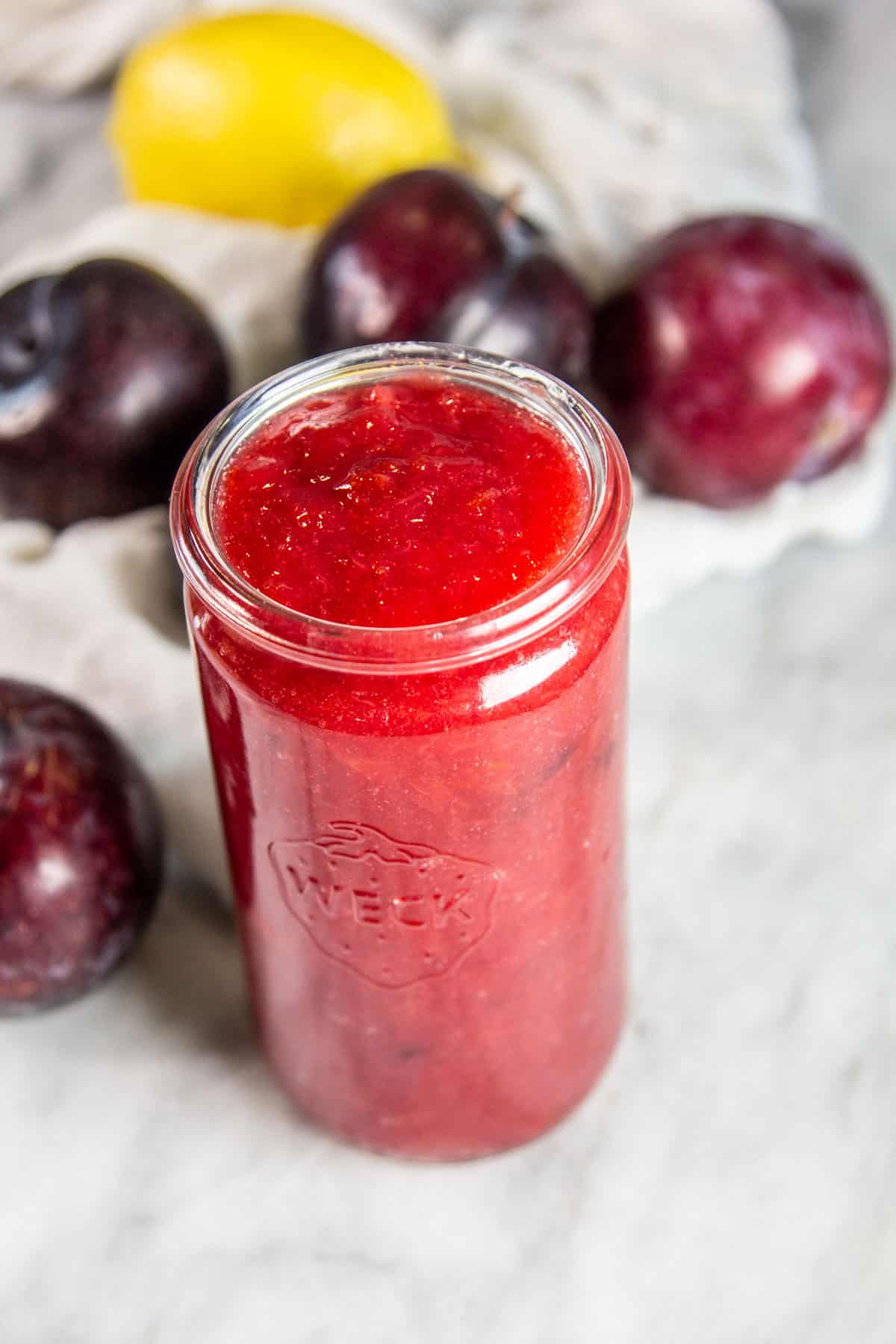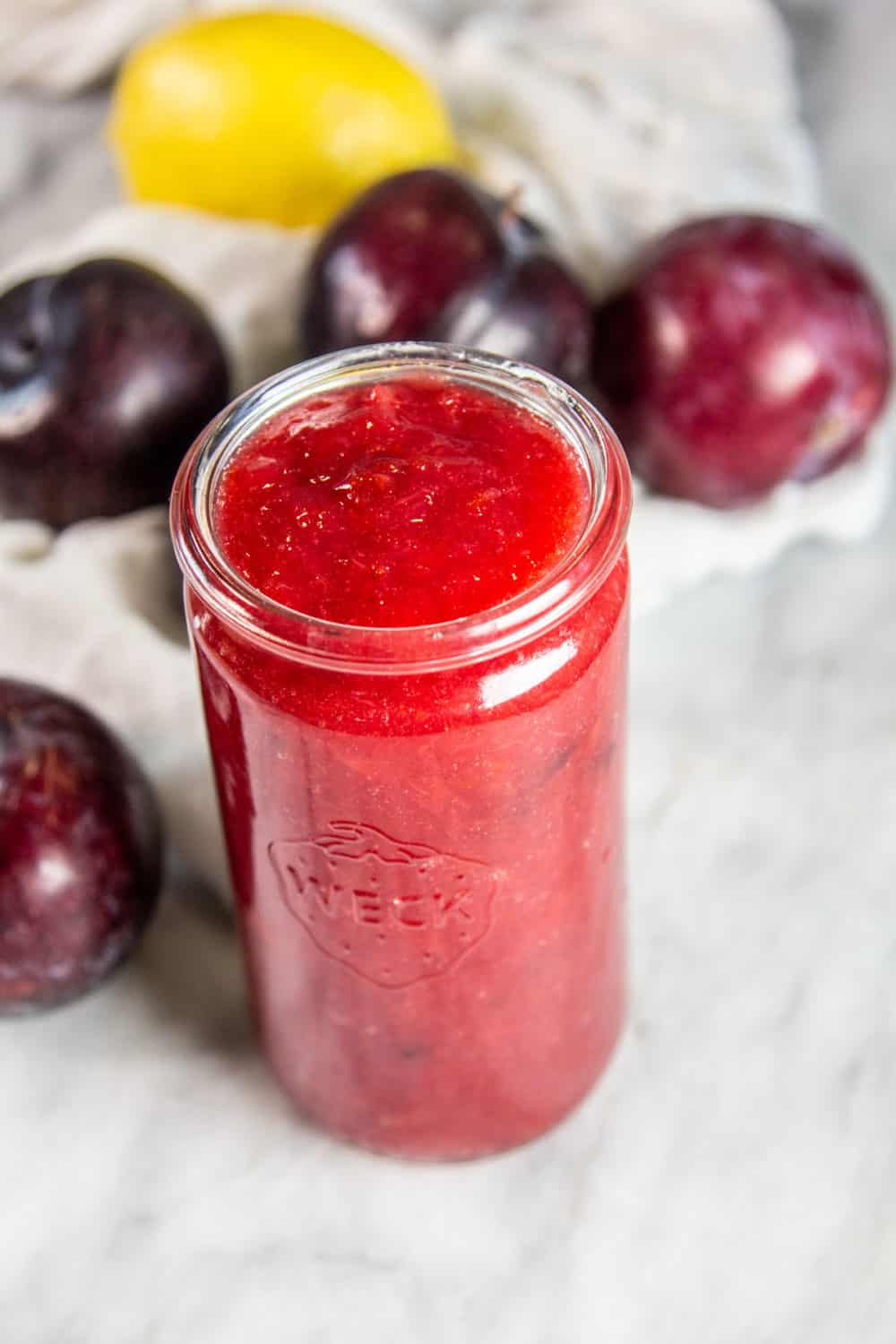 BE SURE TO SHARE YOUR FAVORITE PLUM CREATIONS WITH US BY SNAPPING A PIC AND TAGGING US ON SOCIAL USING #CAGROWN.
Craving more CA Grown goodness? Follow us on Pinterest for fresh and fabulous recipe inspiration!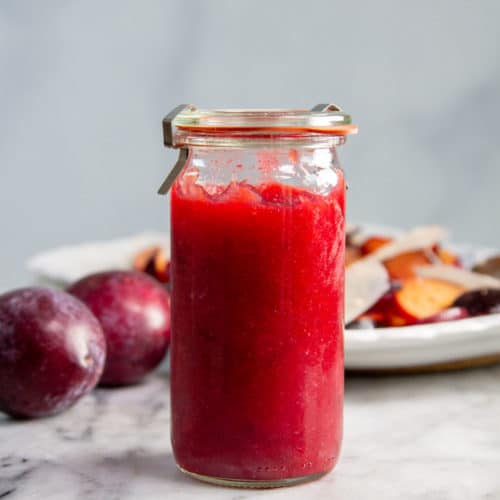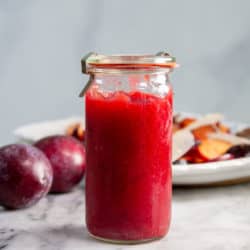 Small Batch Vanilla Plum Jam
This dreamy recipe with plum marries California-Grown plums, lemon juice, vanilla, and some sugar, resulting in a truly enchanting spread.
Ingredients
1 pound fresh California plums cleaned, sliced in half, pits removed. Then slice the plum halves into 4 pieces
1/2 cup granulated sugar
2 tablespoons vanilla extract homemade or store-bought
1 tablespoon freshly squeezed lemon juice
Instructions
Place the prepared plums, sugar, lemon juice, and vanilla extract in a medium-sized saucepan.

Cook over high heat, stirring to dissolve the sugar. Bring the mixture to a boil, stirring often, to avoid burning the fruit.

Lower the heat to medium-high and allow the jam to boil for 12 minutes, stirring frequently until it begins to thicken.

Use a fork or a potato masher to gently break up the fruit if desired.

To check if the jam is ready, dip a spoon in the jam then make a streak down the back of the spoon with your finger. If the gap stays set the jam is ready. If the jam is still runny, cook it for a few more minutes then check again.

Once the jam has set up, remove it from the heat and allow the jam to cool before transferring it to a clean glass jar. Allow the jam to cool completely tghen refrigerate for up to 3 weeks.,
Video
Nutrition
Calories: 84kcalCarbohydrates: 19gProtein: 0.4gFat: 0.2gSaturated Fat: 0.01gPolyunsaturated Fat: 0.03gMonounsaturated Fat: 0.1gSodium: 0.4mgPotassium: 96mgFiber: 1gSugar: 19gVitamin A: 196IUVitamin C: 6mgCalcium: 4mgIron: 0.1mg