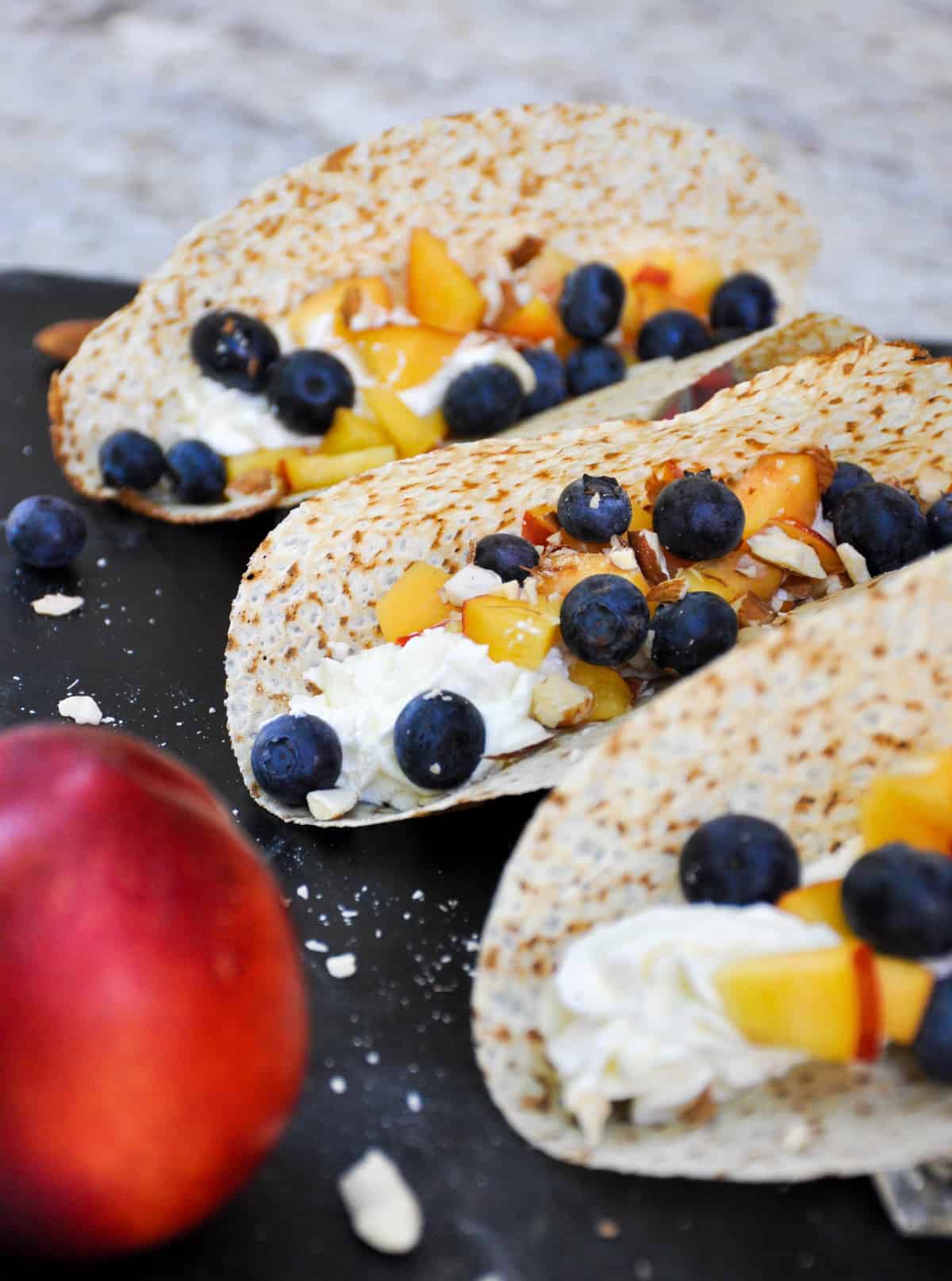 CA GROWN Blog
Discover. Learn. Connect.
Blueberry Nectarine Dessert Tacos
June 20, 2017
Eat the Season!
Sign Up For Weekly Recipes
« Back to Recipes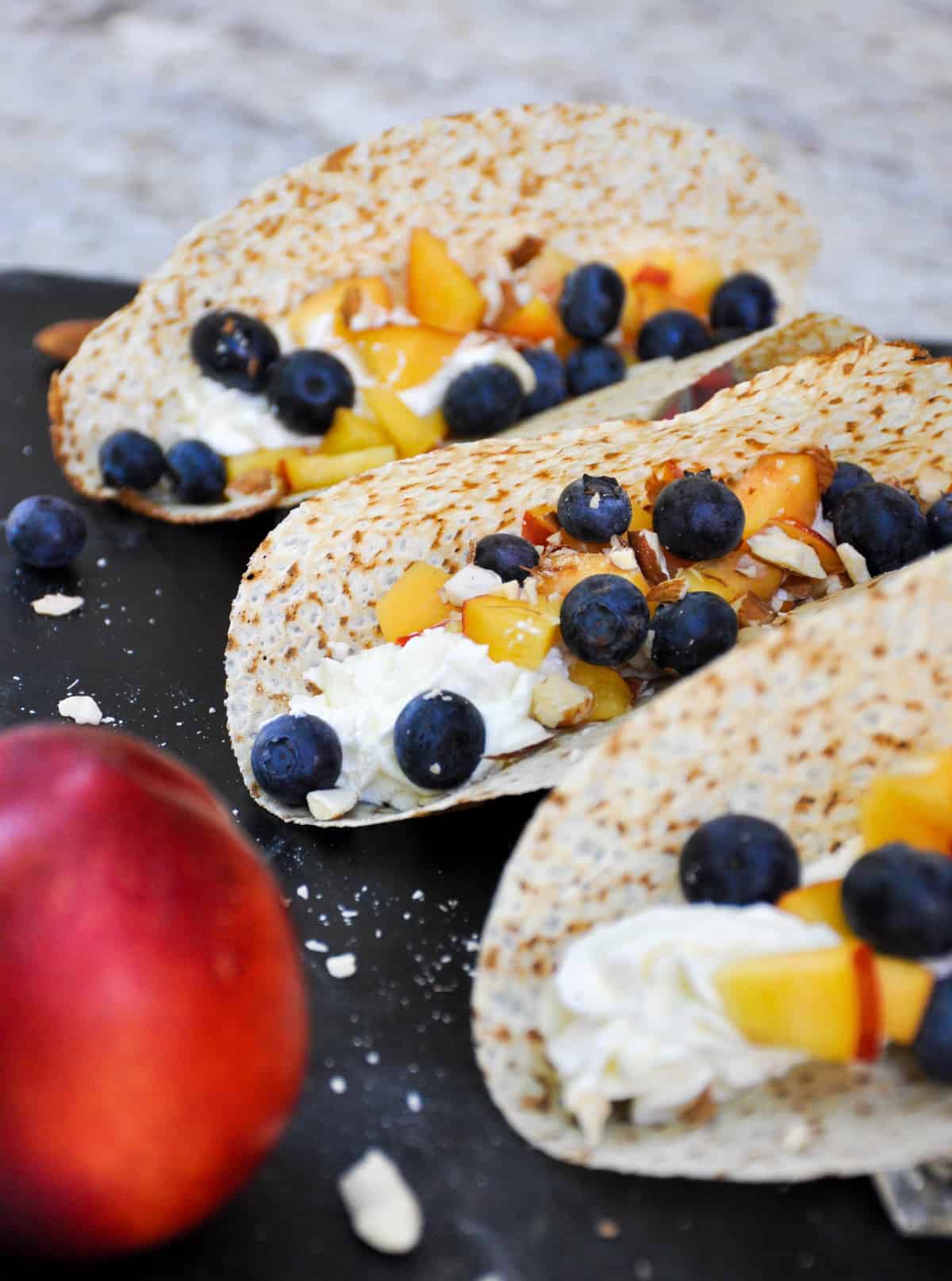 Blueberry Nectarine Dessert Tacos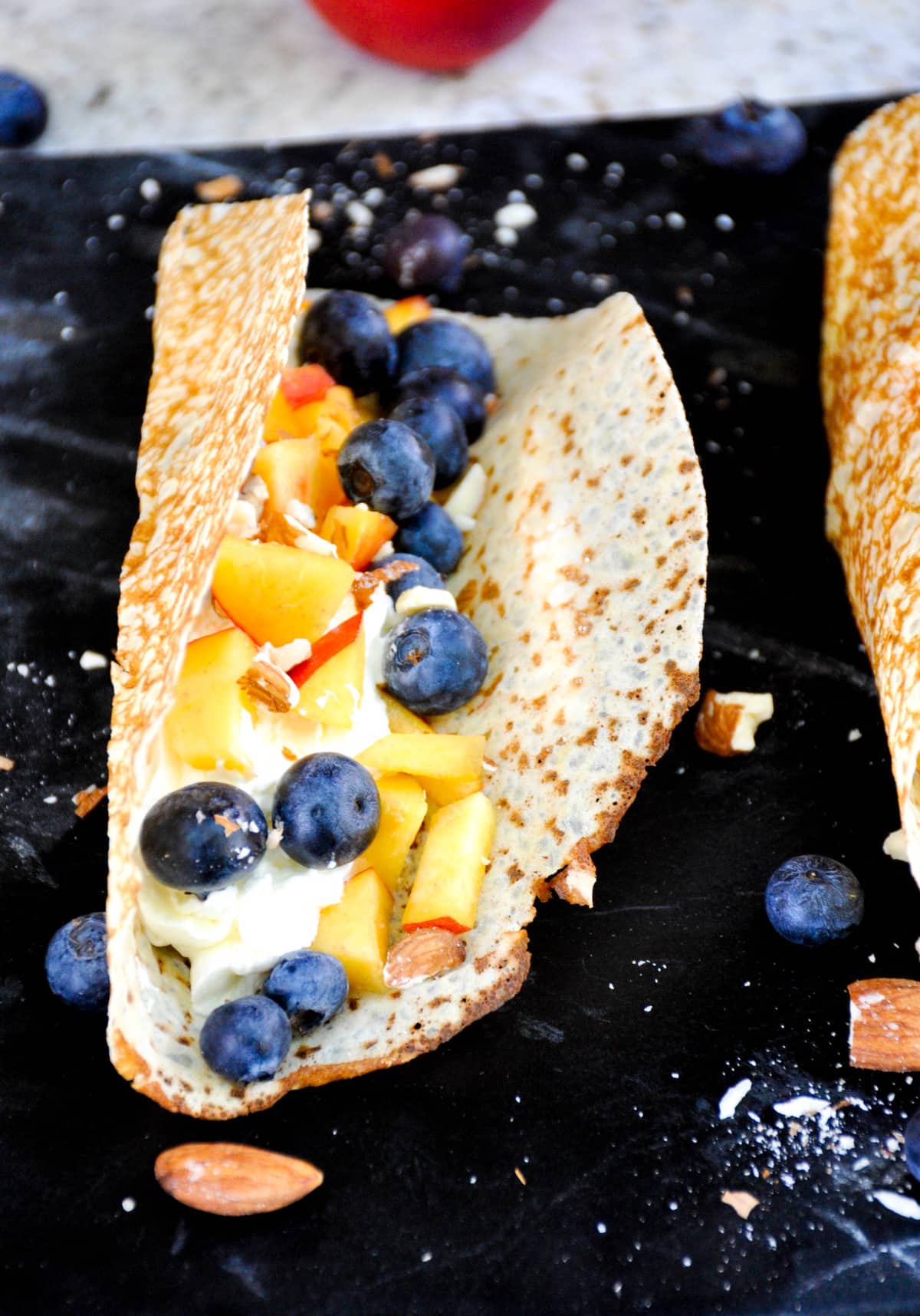 It's Taco Tuesday!
And we are creating a whole new spin on the festivities…
Dessert Tacos!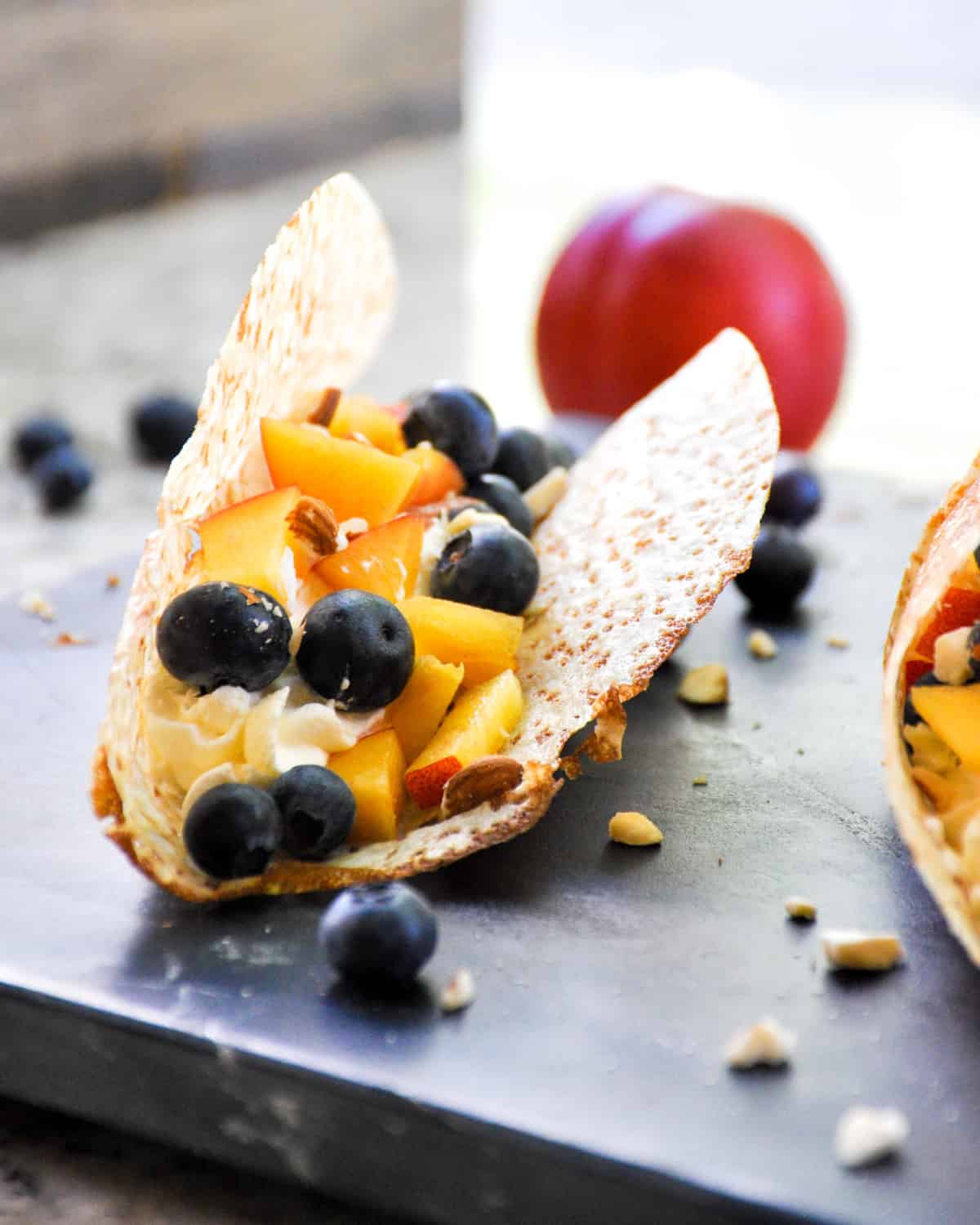 Now, that's a fun twist, right? Because who doesn't like tacos? And who doesn't like dessert?
So, we are convinced… Dessert Tacos = Life
I used pre-made crepes for my taco shells and filled them with whipped cream and fresh California nectarines and plump California blueberries. I decided to top it all off with California crushed almonds. It is quite the combination! Like a match made in heaven…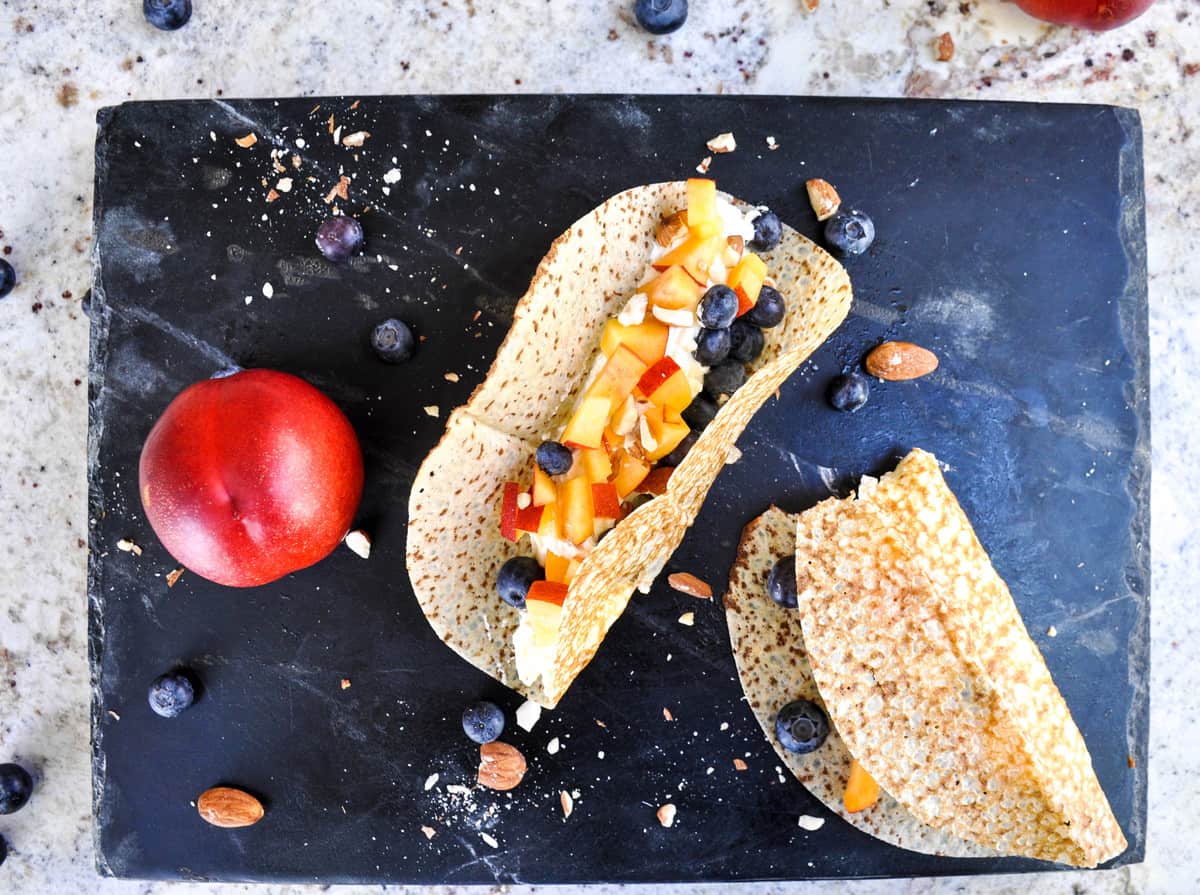 Let's get started!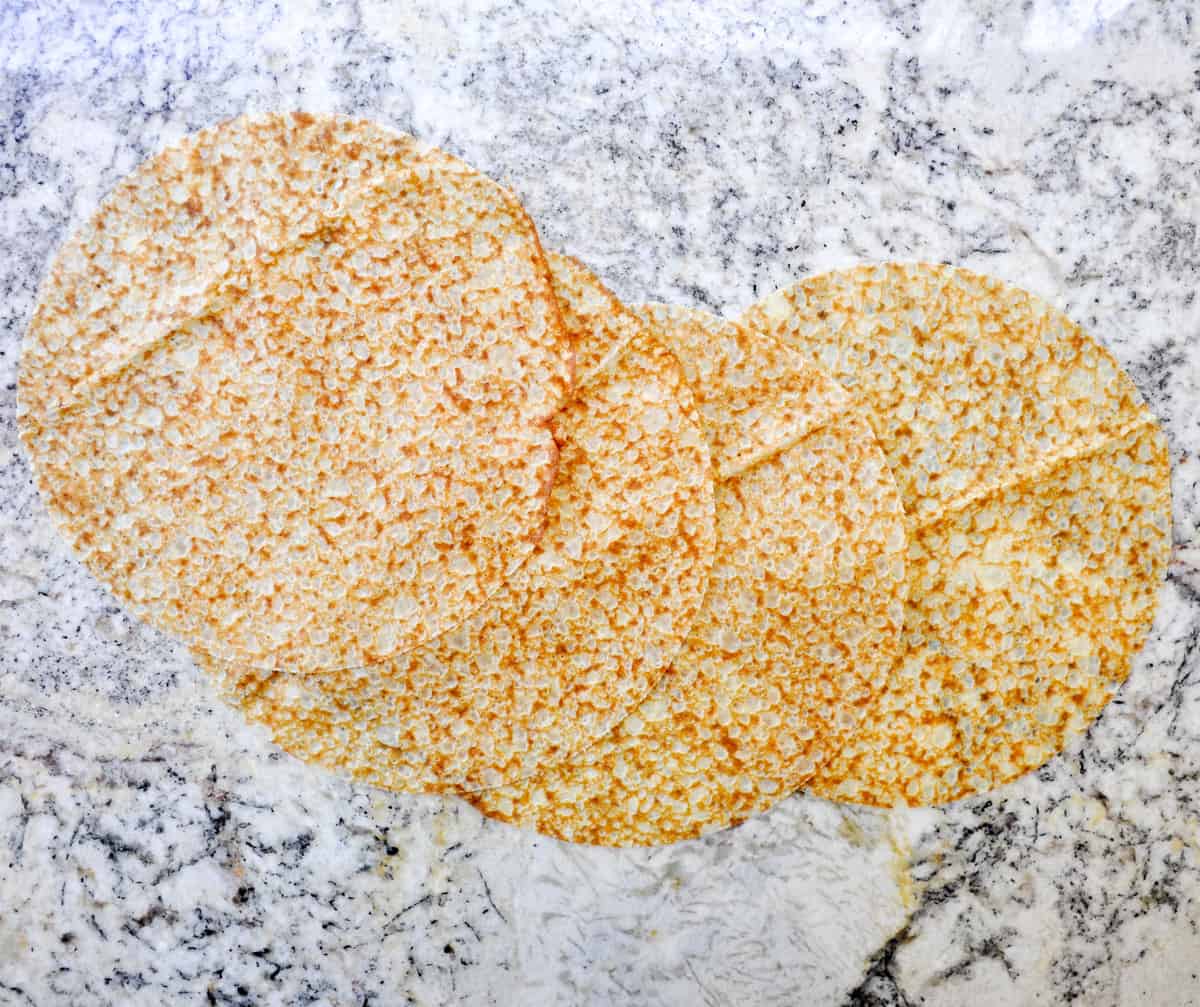 Start with trimming down your crepes to about an 6″ diameter circle if they aren't already a manageable size.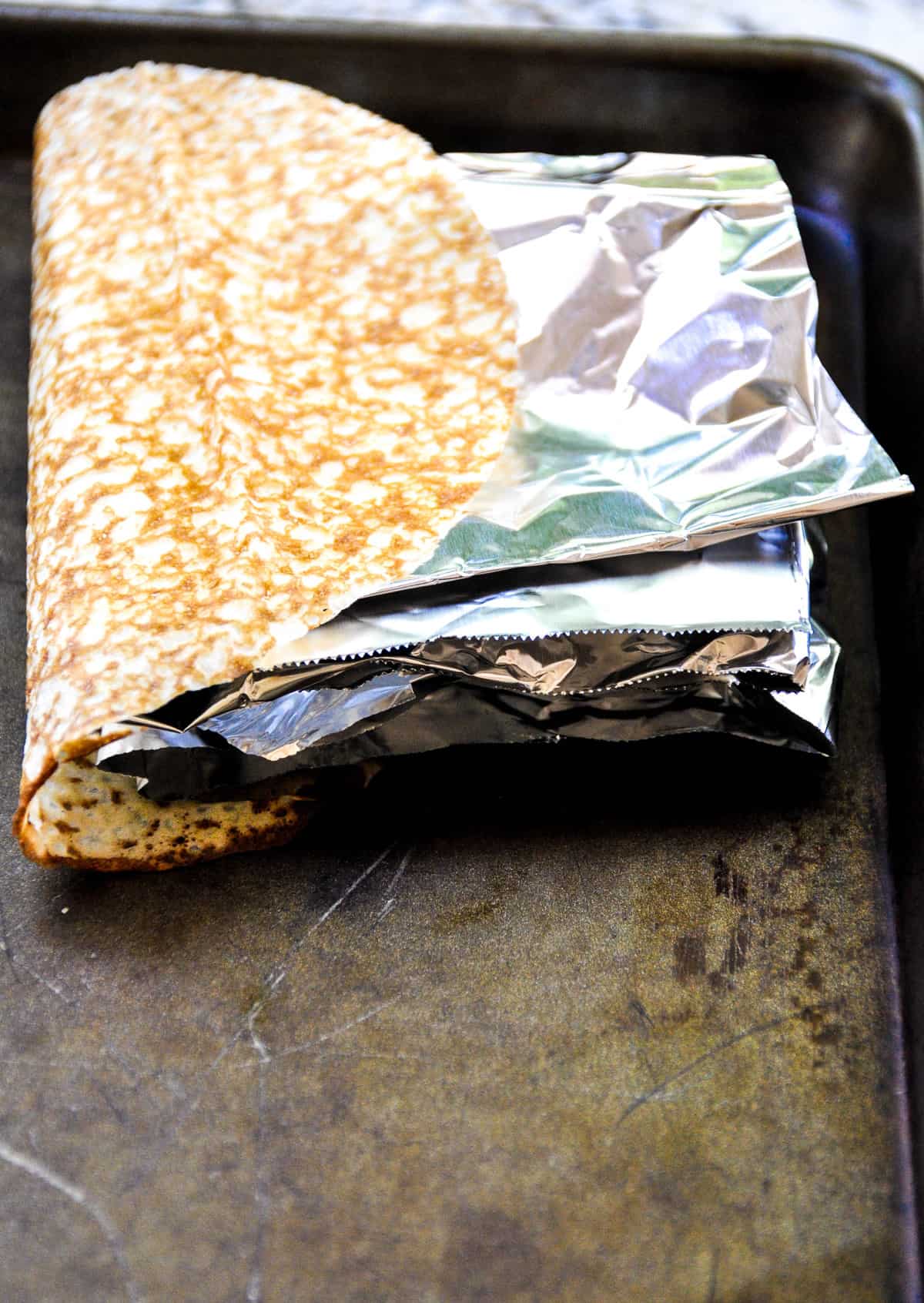 I froze my crepes while I was preparing the rest of the ingredients to get them a little hardened and cold. I used aluminum foil as a prop to keep the crepe in a "taco" position.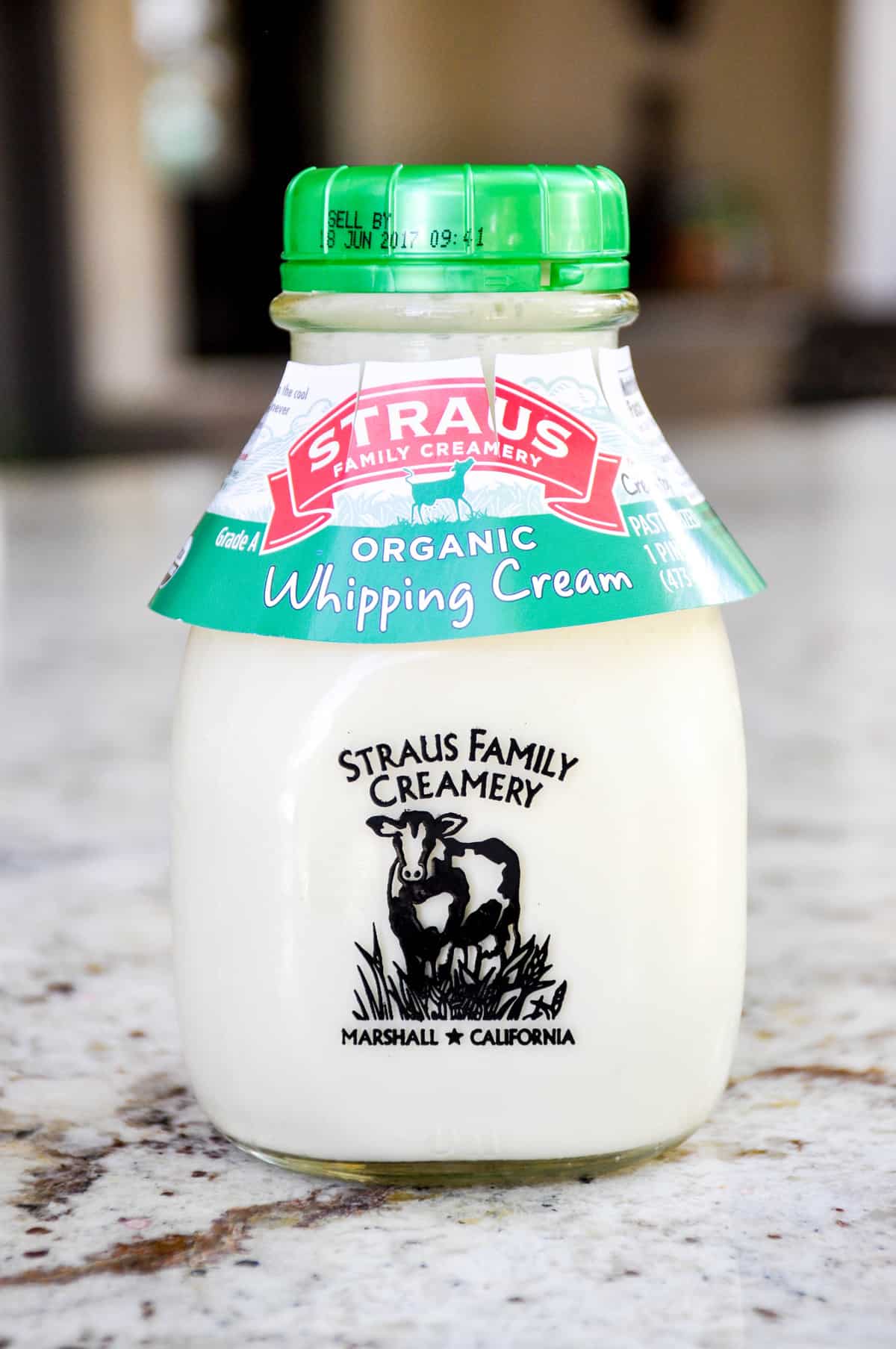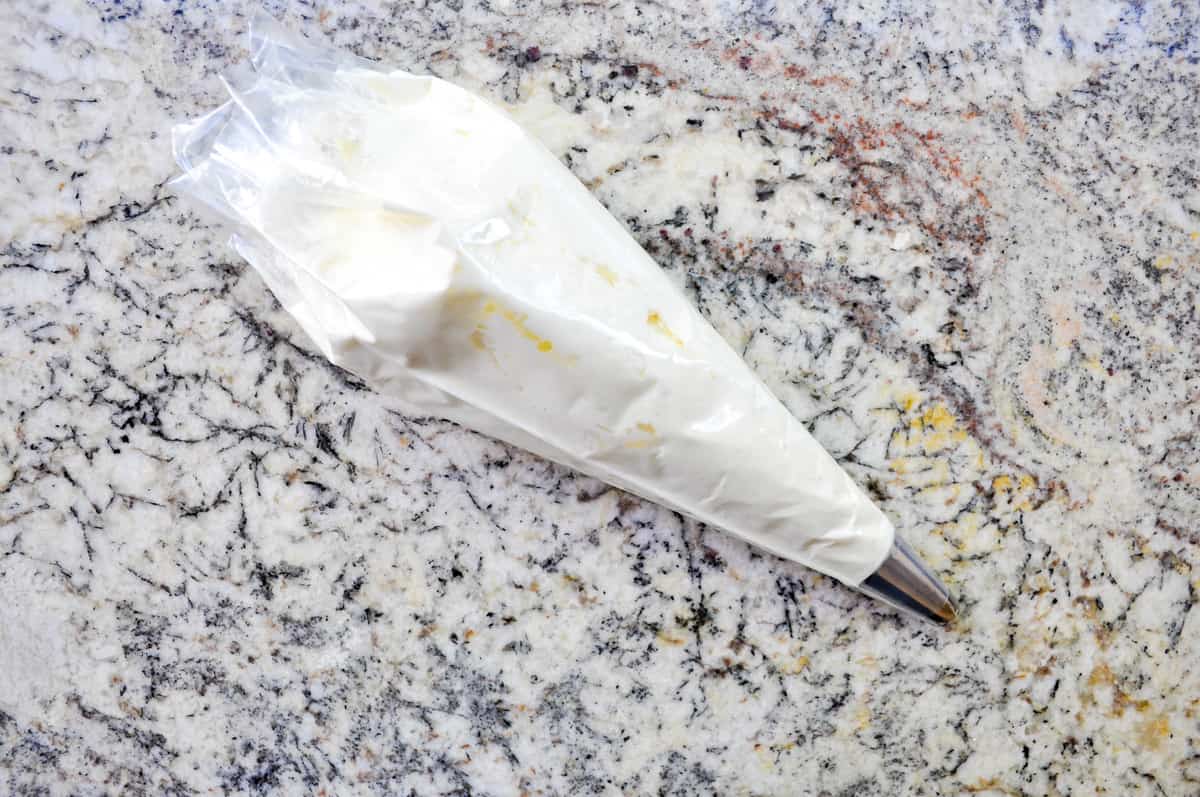 Have you ever made fresh whip cream? It really is worth the extra 5 minutes…
Take one cup of cream and place in a mixer with the whisk attachment. Whisk on high for about a minute, then add 1/4 cup sugar and 1 tsp. vanilla. Whisk until stiff peaks form, about another minute.
If you'd rather not and want to use supermarket whipped cream, then by all means, go for it!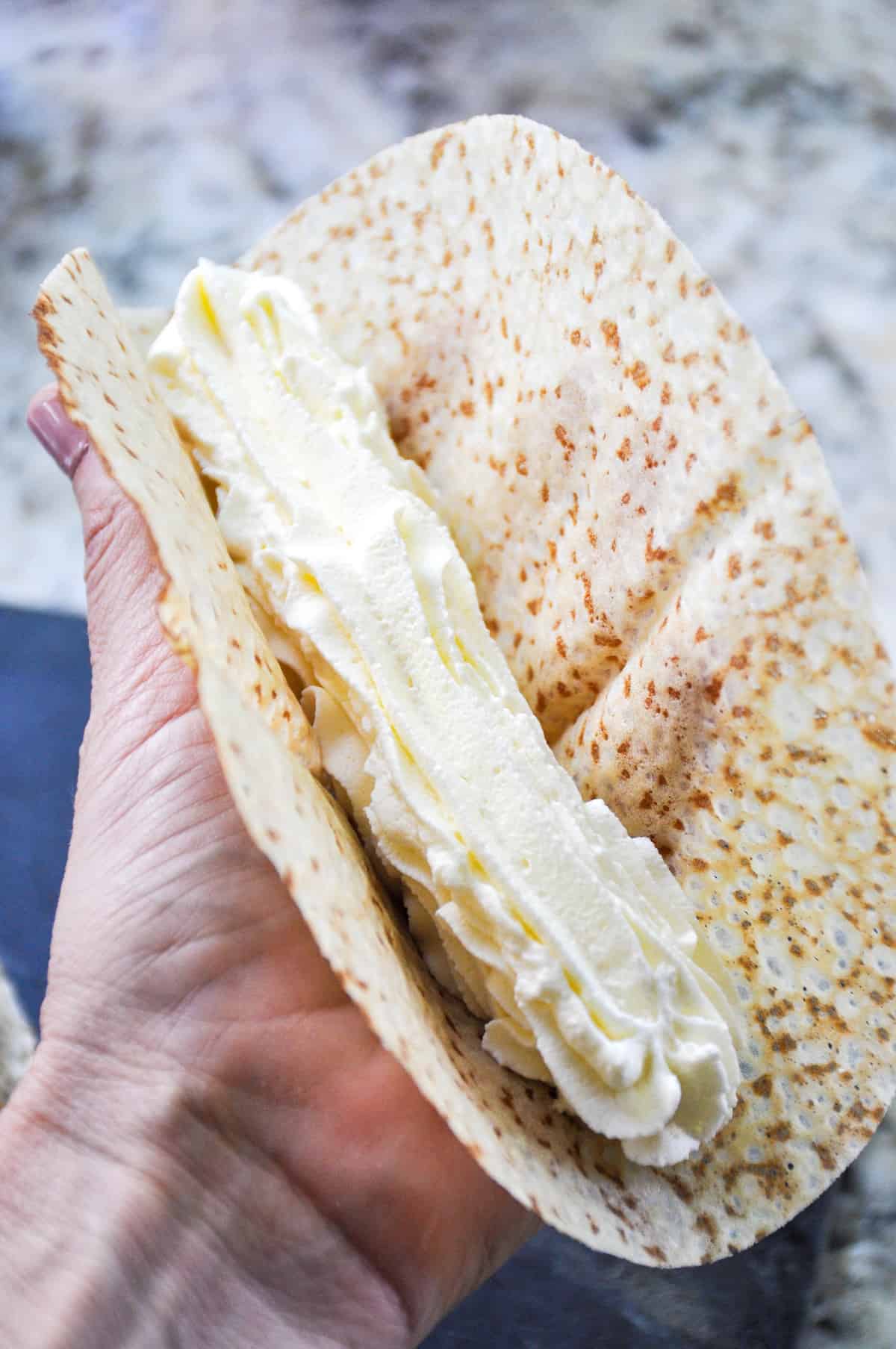 Pipe the cream into the crepe taco shell.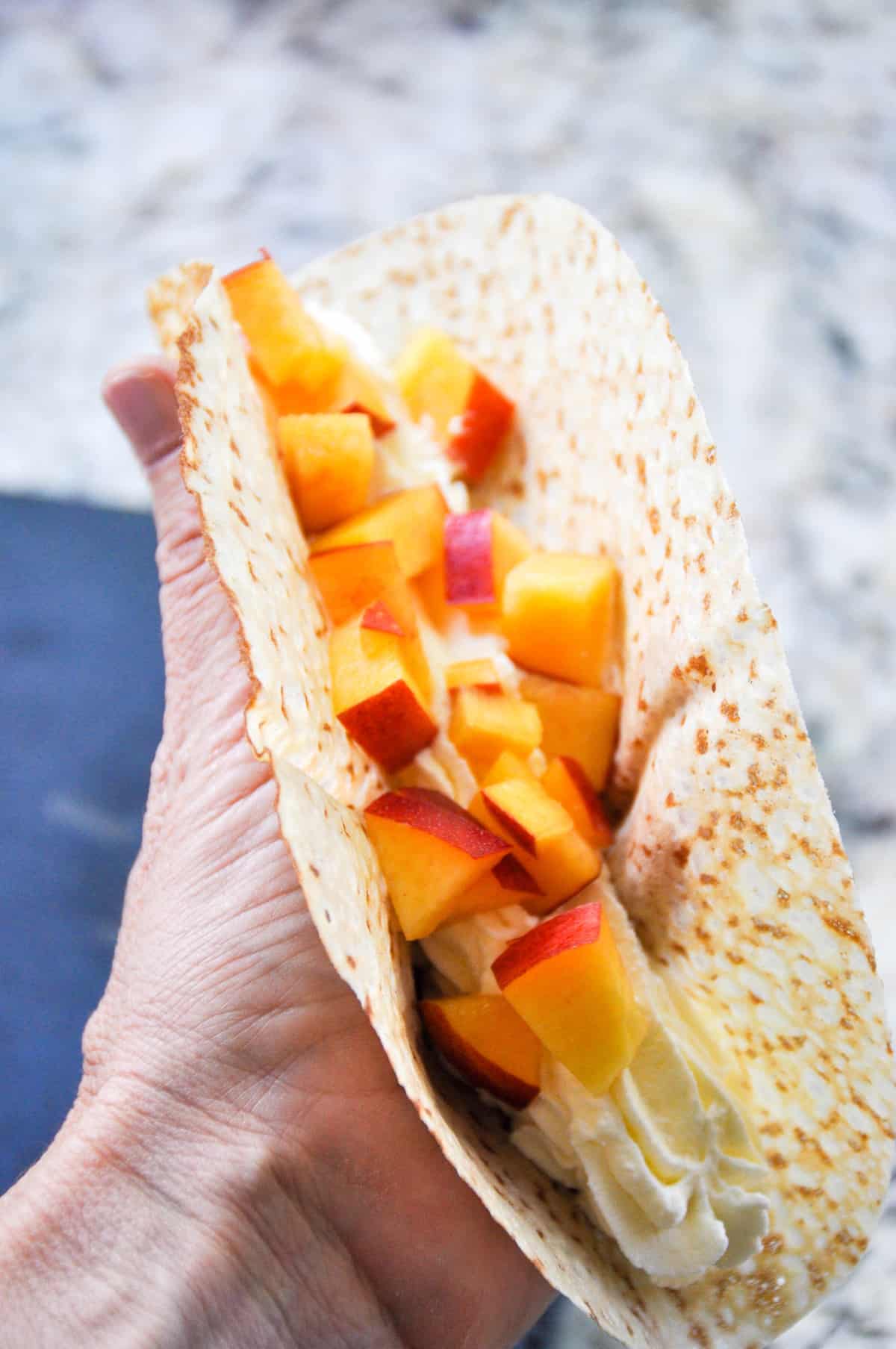 Top with chopped nectarines.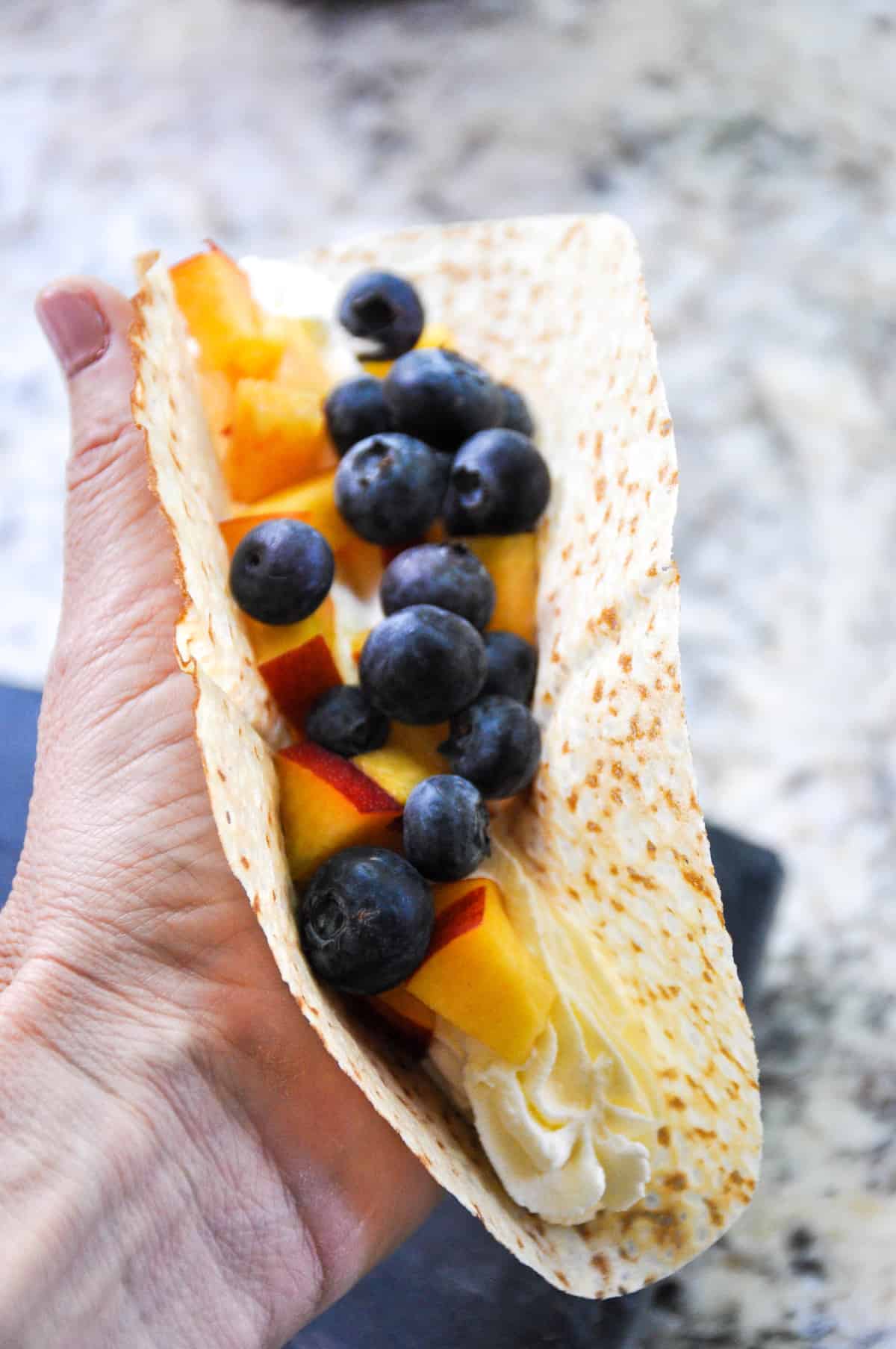 Don't forget the fresh blueberries!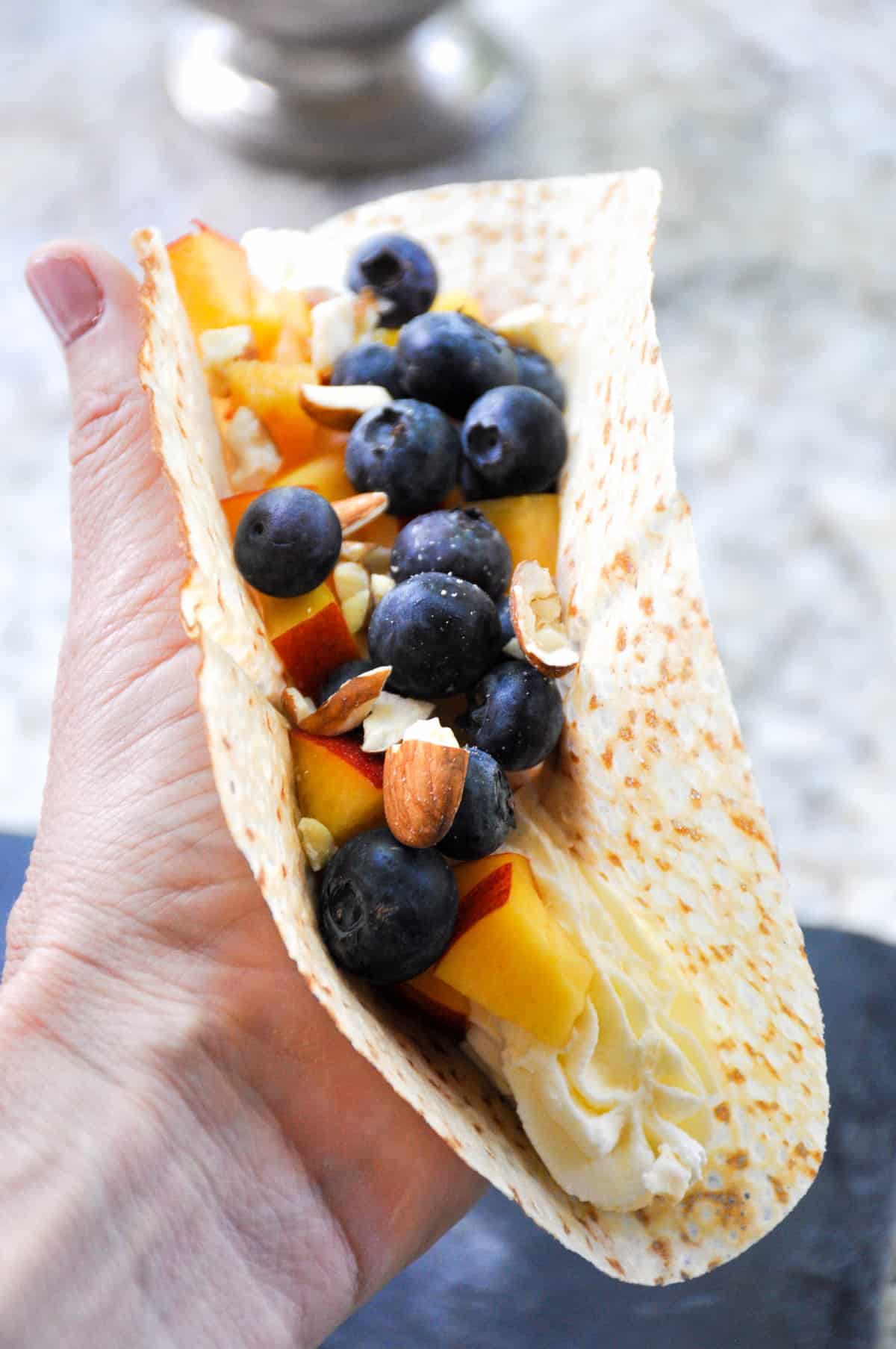 And chopped almonds.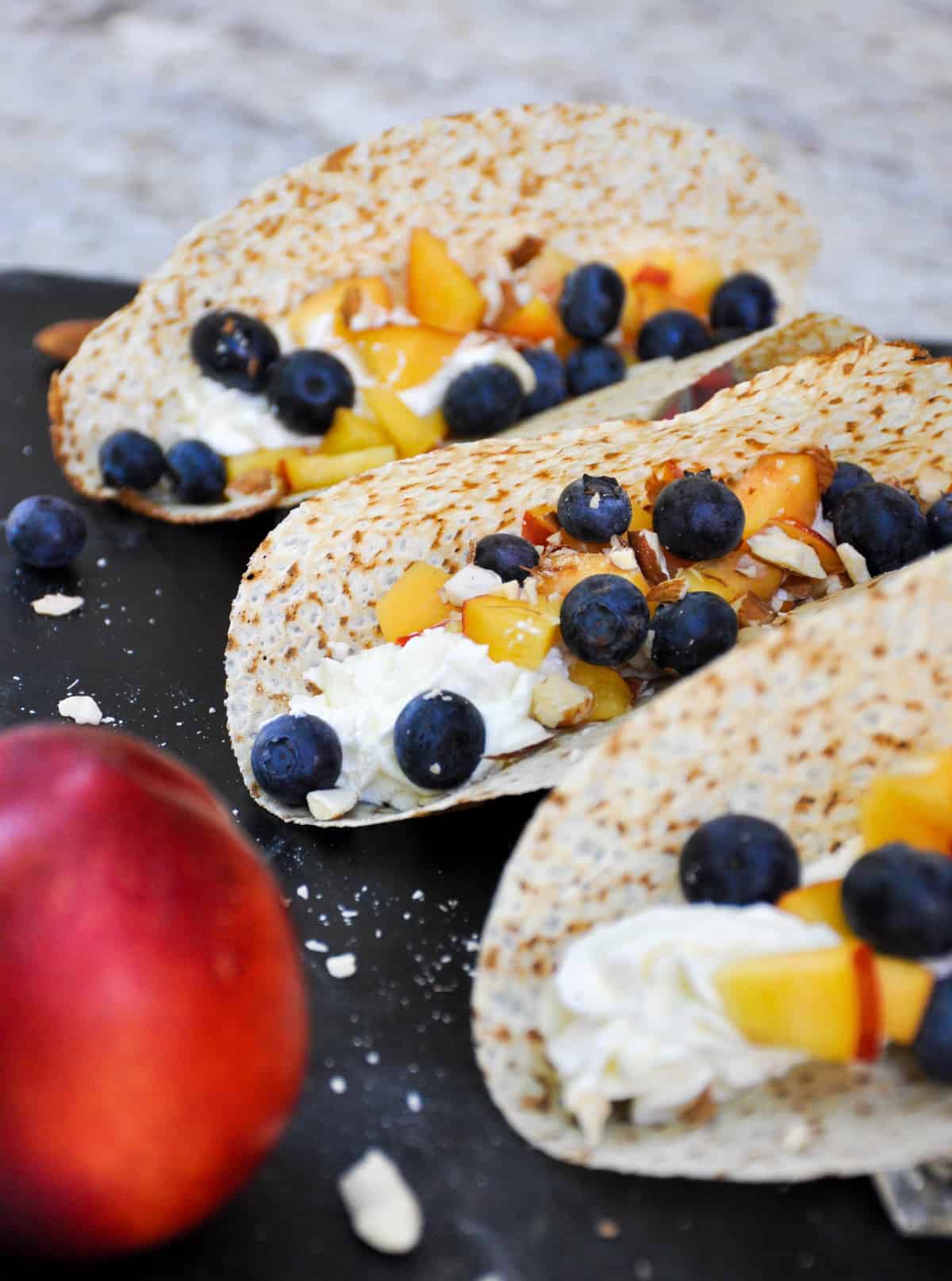 Serve immediately. I'm sure you won't have any trouble finding some takers!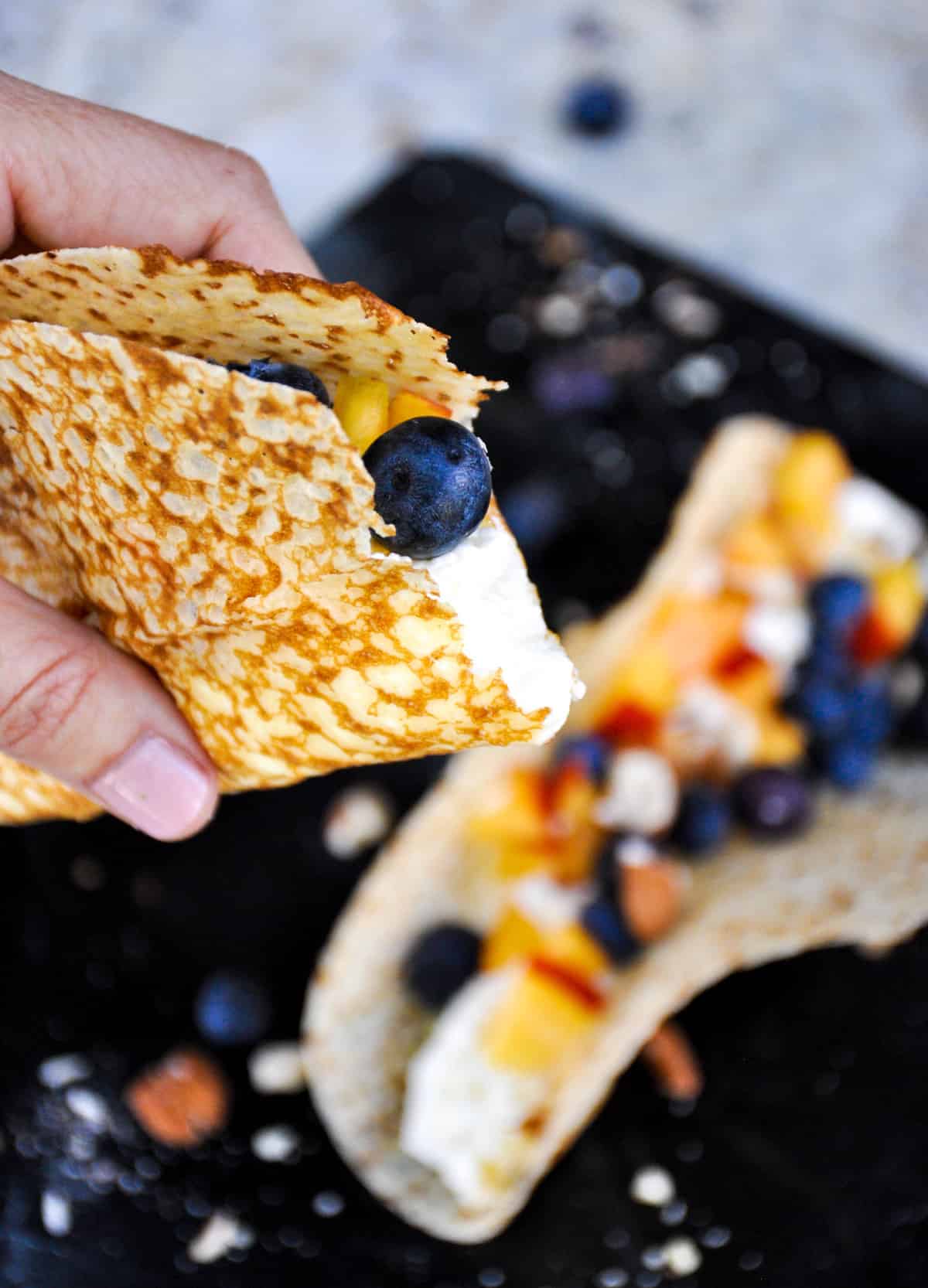 Each bite is so wonderfully sweet!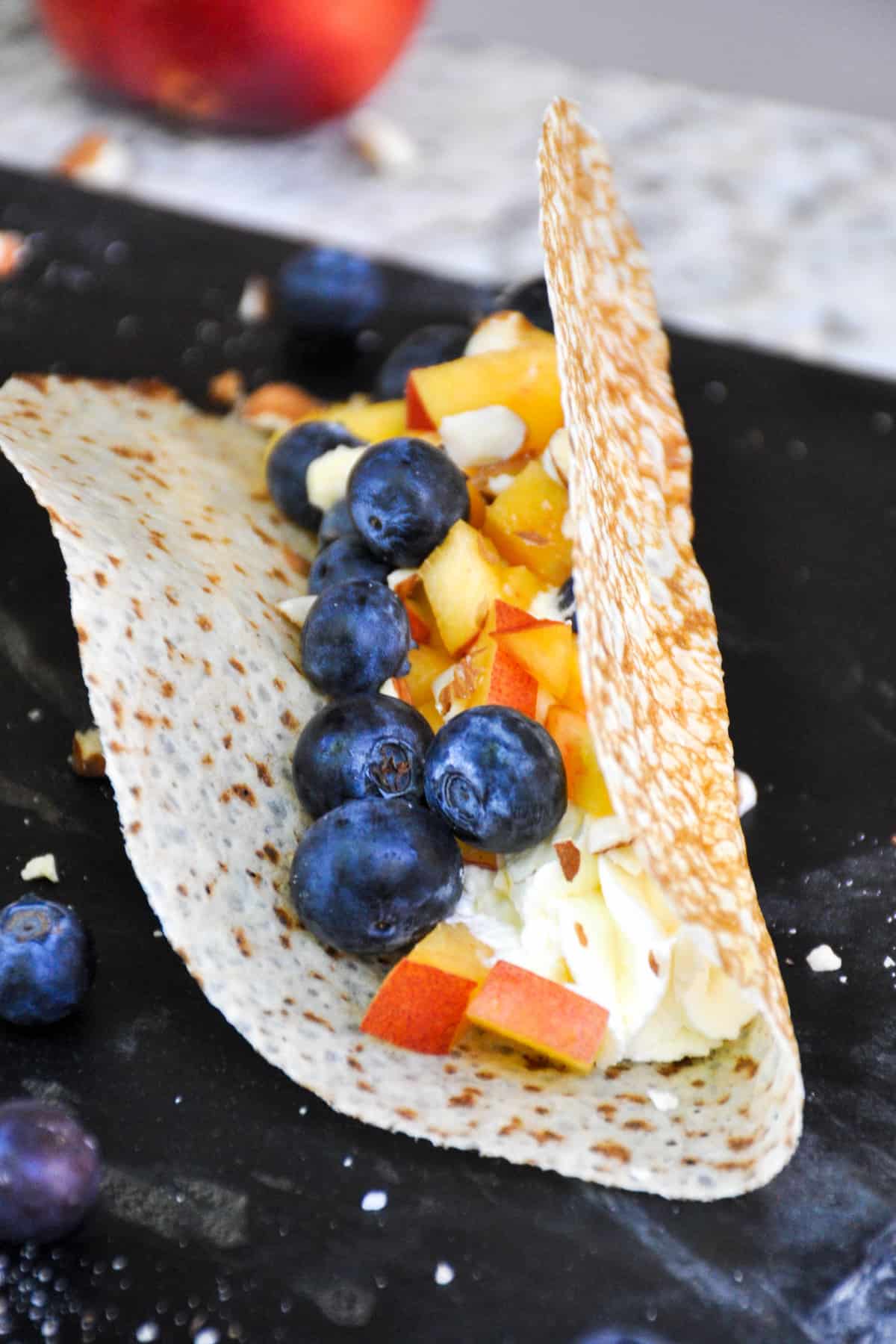 Here is the recipe for ya!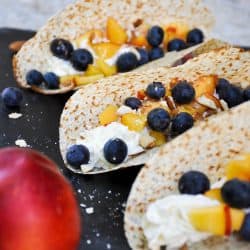 Nectarine Blueberry Dessert Tacos
Ingredients
4 pre-made crepes, 6 inch diameter
1 cup heavy whipping cream
1/4 cup sugar
1 tsp. vanilla
2 nectarines, chopped
8 oz. blueberries
4 oz. almonds, chopped
Instructions
Place the crepes in the freezer in a taco shape.

In a mixer with the whisk attachment, whisk the cream for a minute. Add the sugar and vanilla. Whisk until stiff peaks form. Put the whipped cream into a pipping bag with any tip. Pipe the cream into the taco shell.

Follow with the chopped nectarines, blueberries, and almonds.

Enjoy quickly to avoid the cream causing the crepe to weaken.  
Looking for some other ideas for all those blueberries?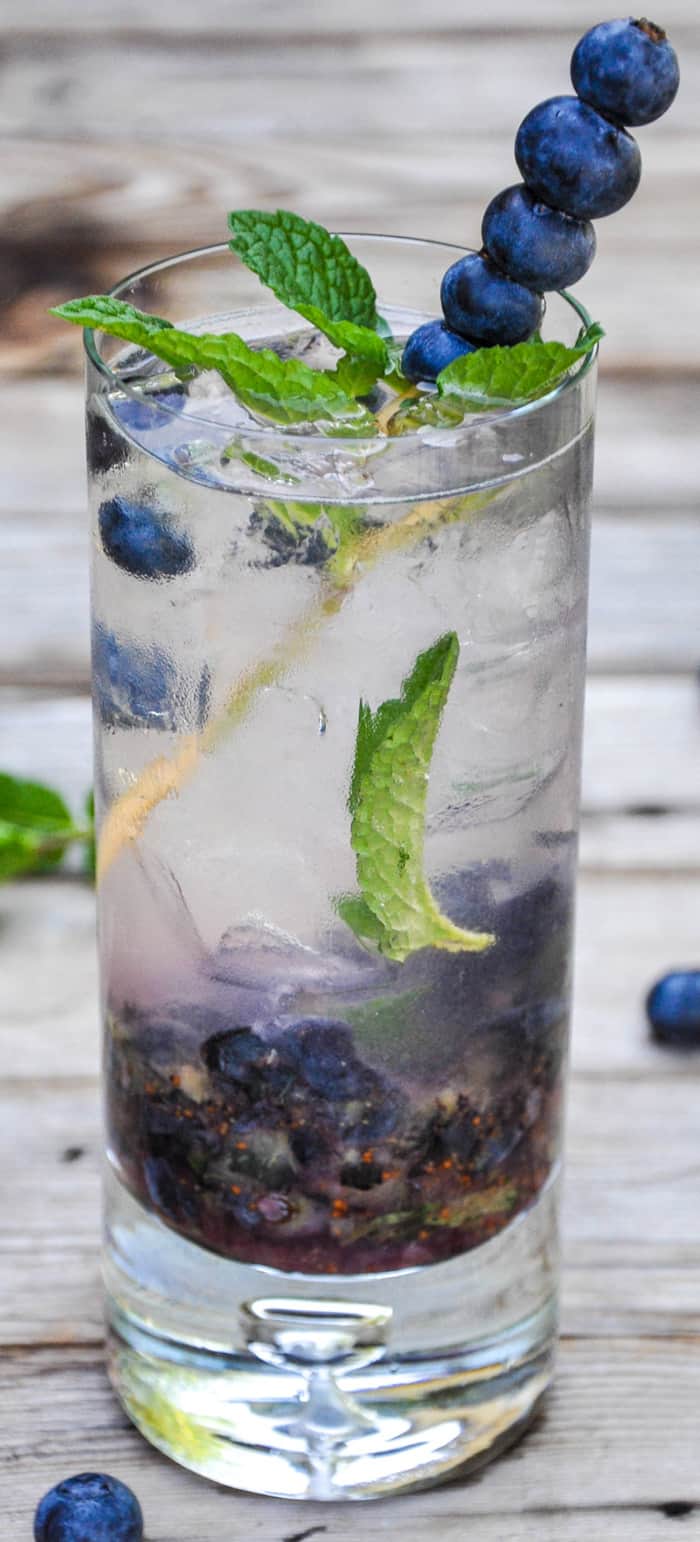 Check out this Blueberry Mojito!
We're also smitten with this Blueberry Avocado Salad!