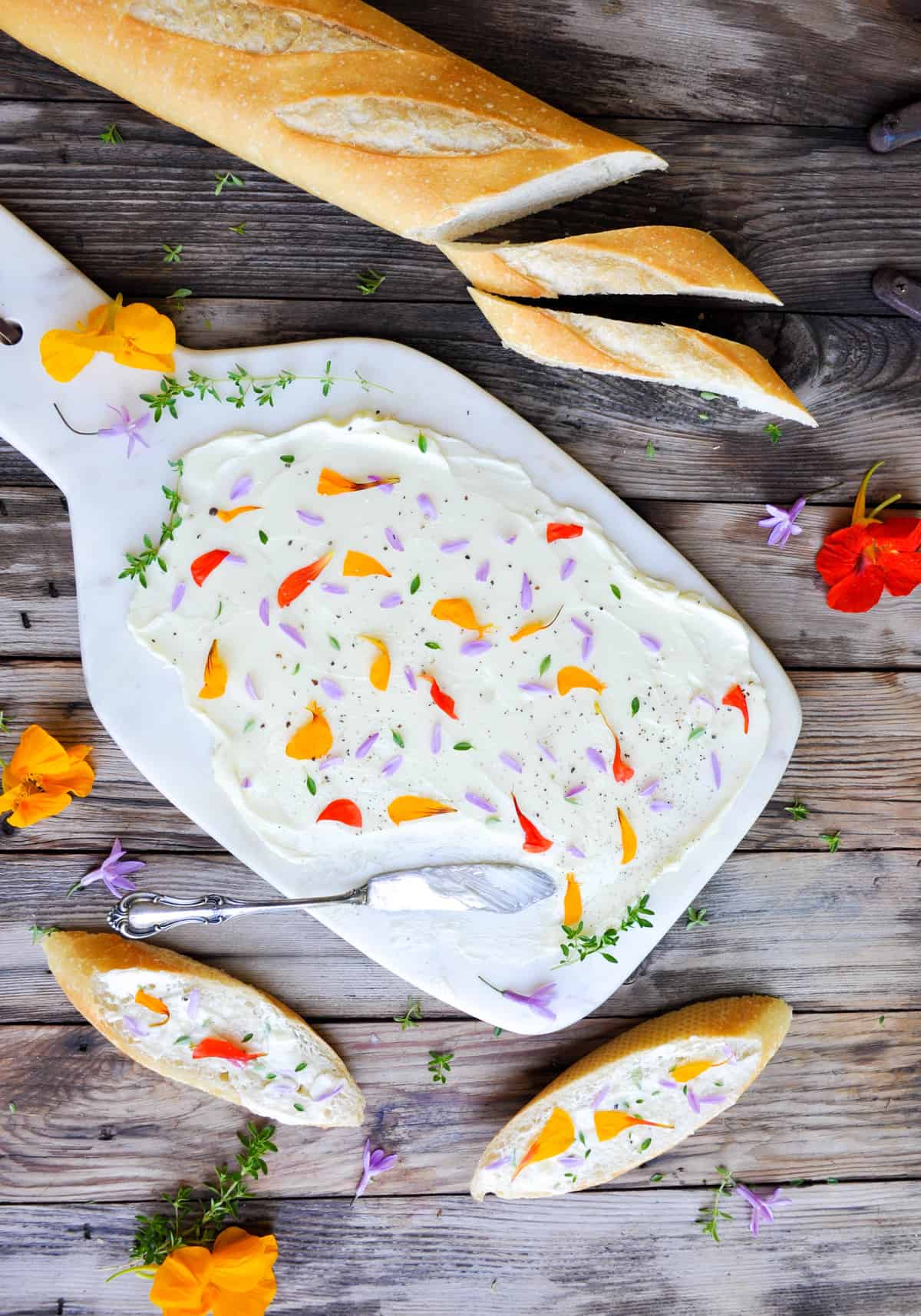 CA GROWN Blog
Discover. Learn. Connect.
Floral Butter using California Edible Flowers
June 7, 2017
Eat the Season!
Sign Up For Weekly Recipes
« Back to Recipes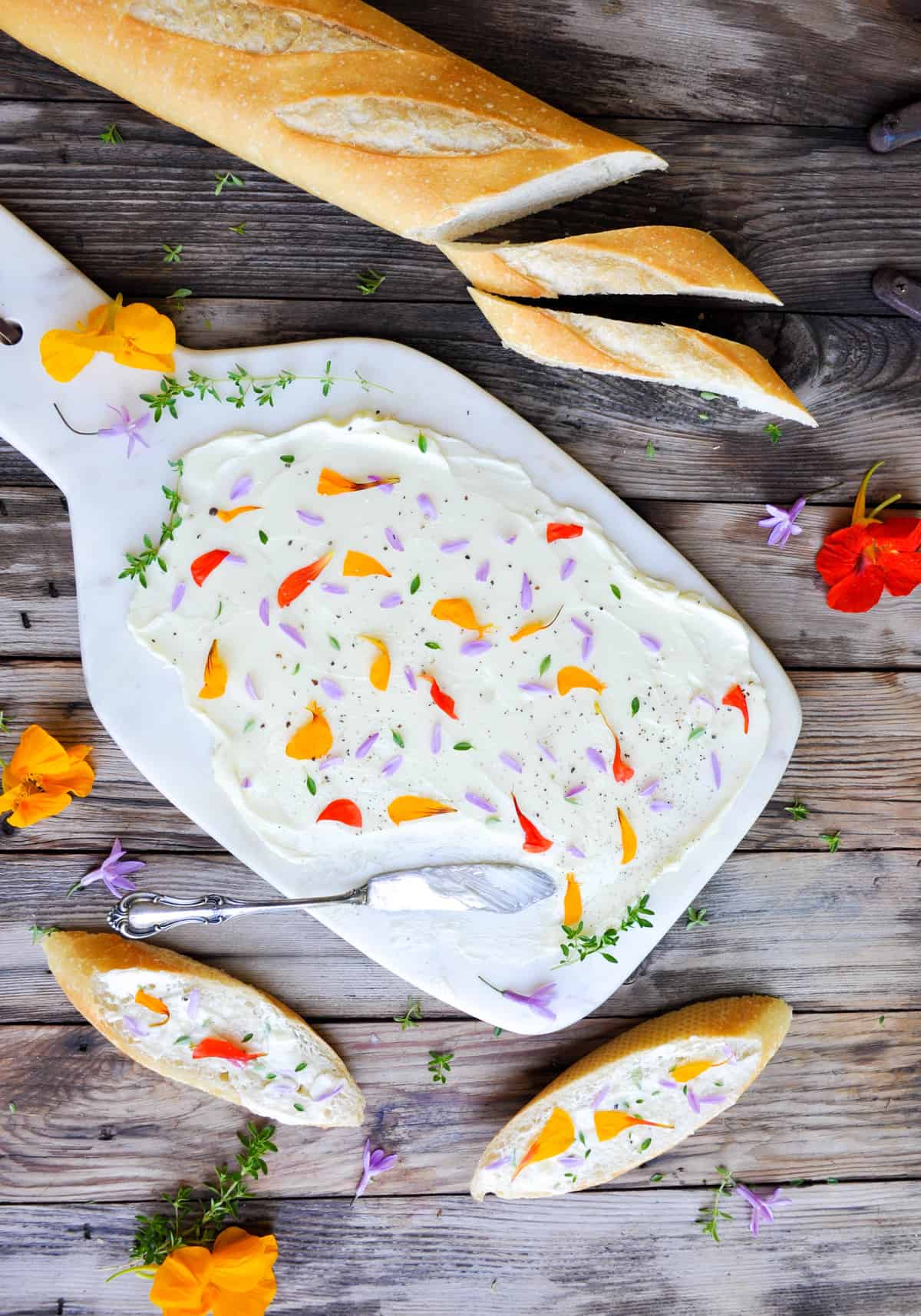 Floral Butter using California Edible Flowers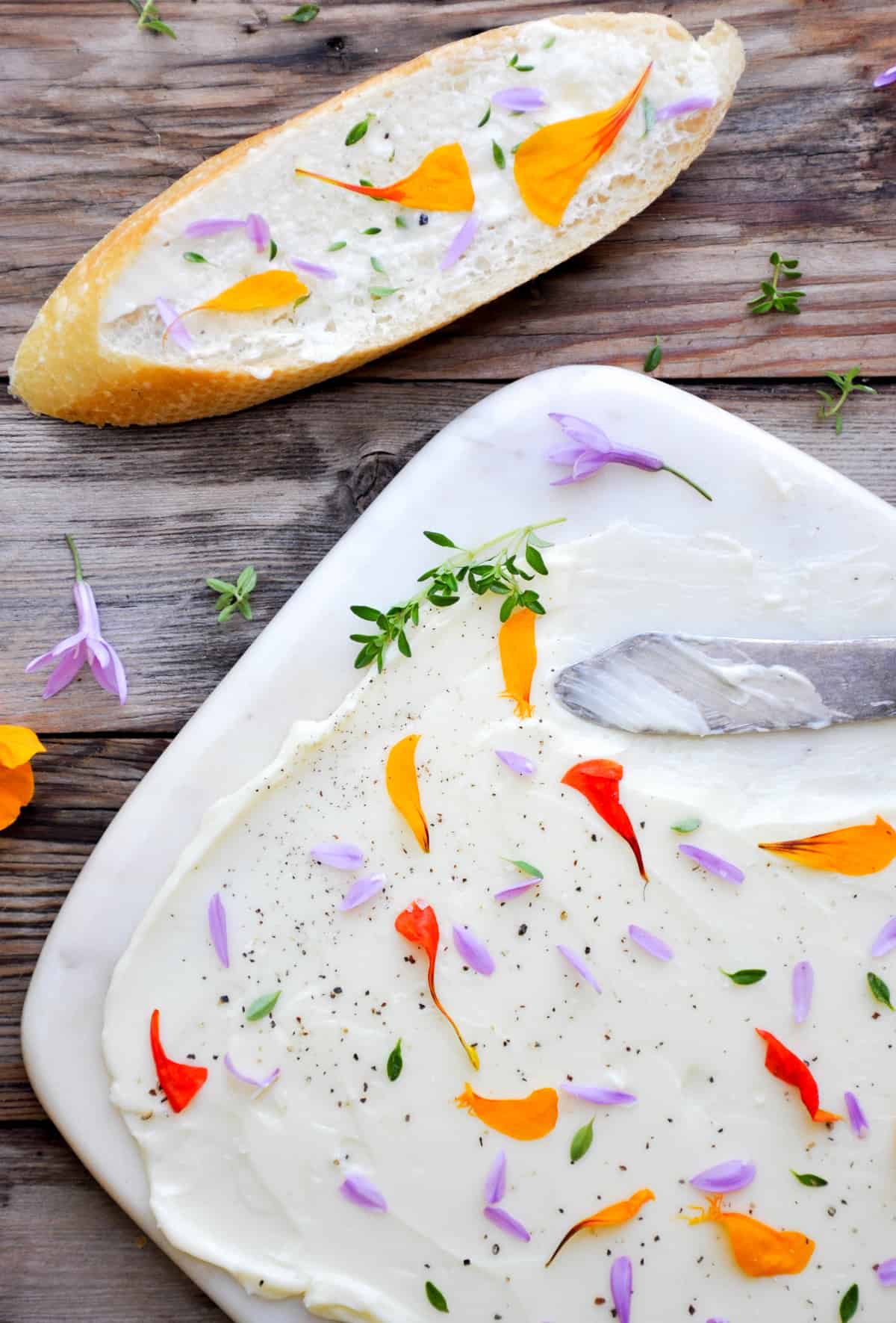 It's not every day that you're going to add flowers to your butter, but when you have an event that you are hosting this season that you just need to put over the top, I'm certain this Floral Butter will be the hit of the show!
It's extravagant, it's beautiful and it's delectable.
Just what any special event needs…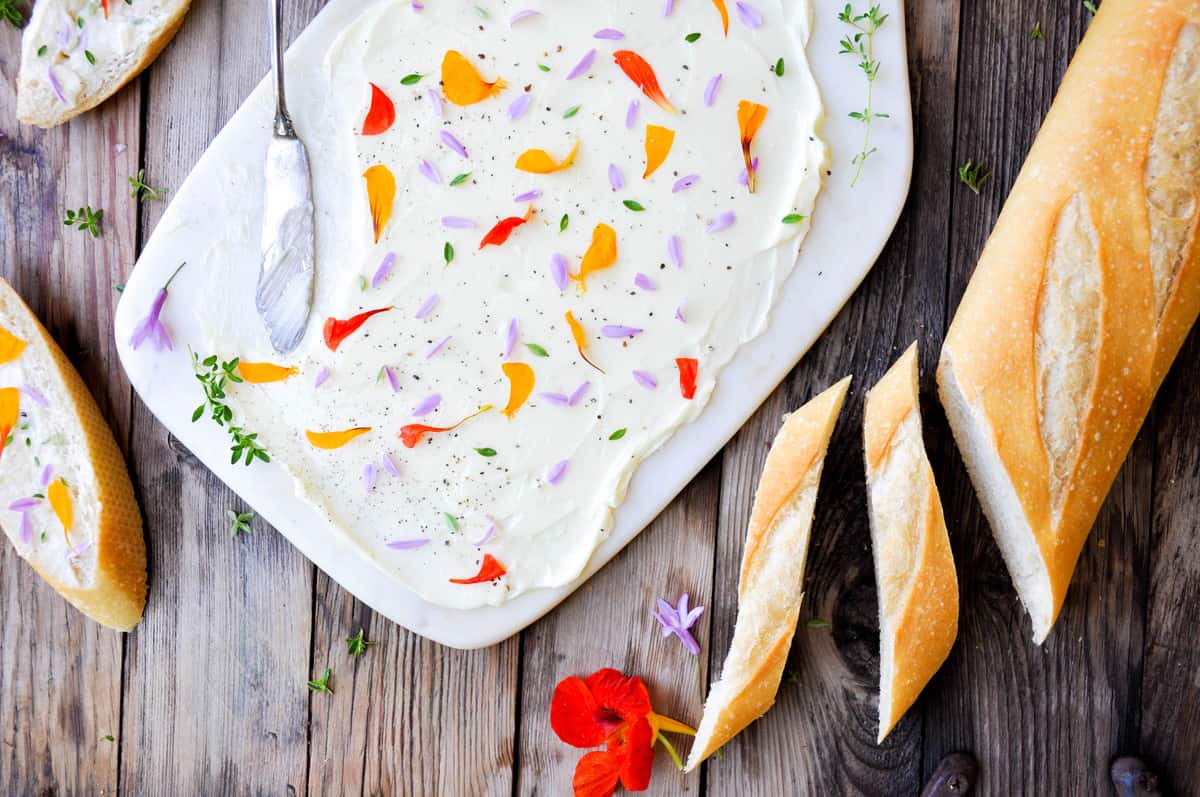 I'm thinking bridal luncheons, baby showers, and even casual dinner parties could use this visual palette of WOW!
The flowers lend a soft aromatic flavor to the softened butter, all while offering a fun and unique presentation.
You'll feel like a gourmet chef!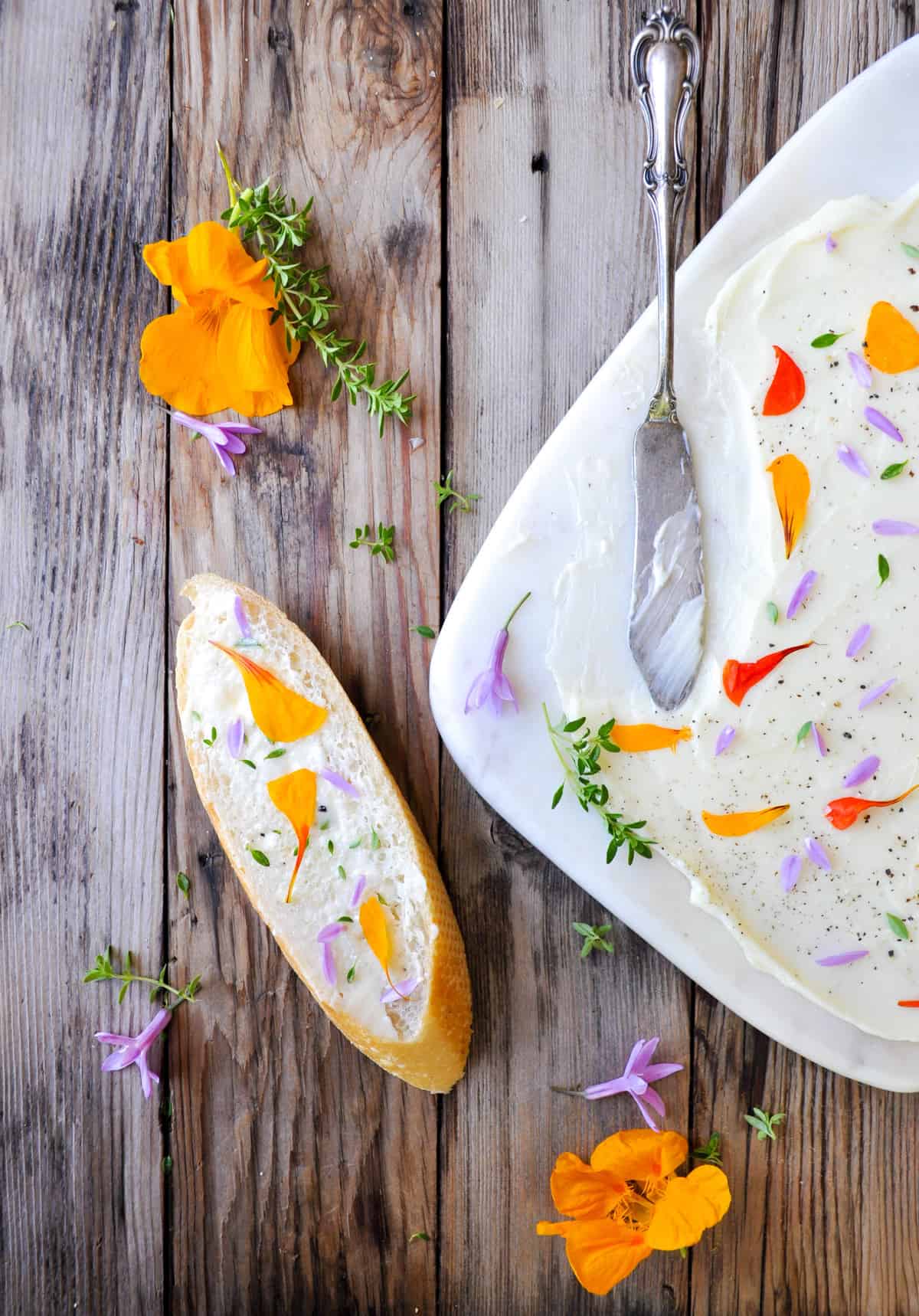 Beautiful!
Let's get started: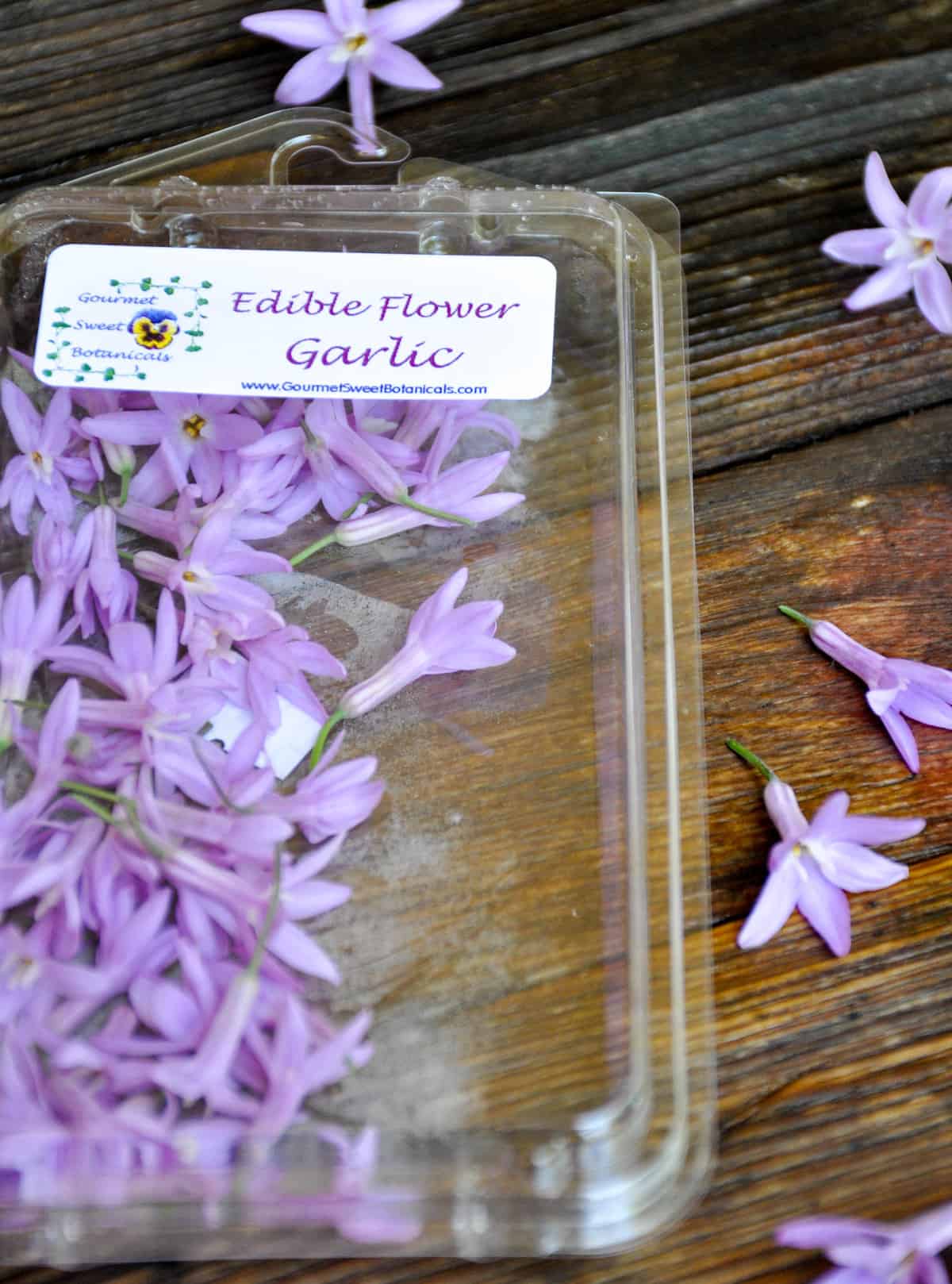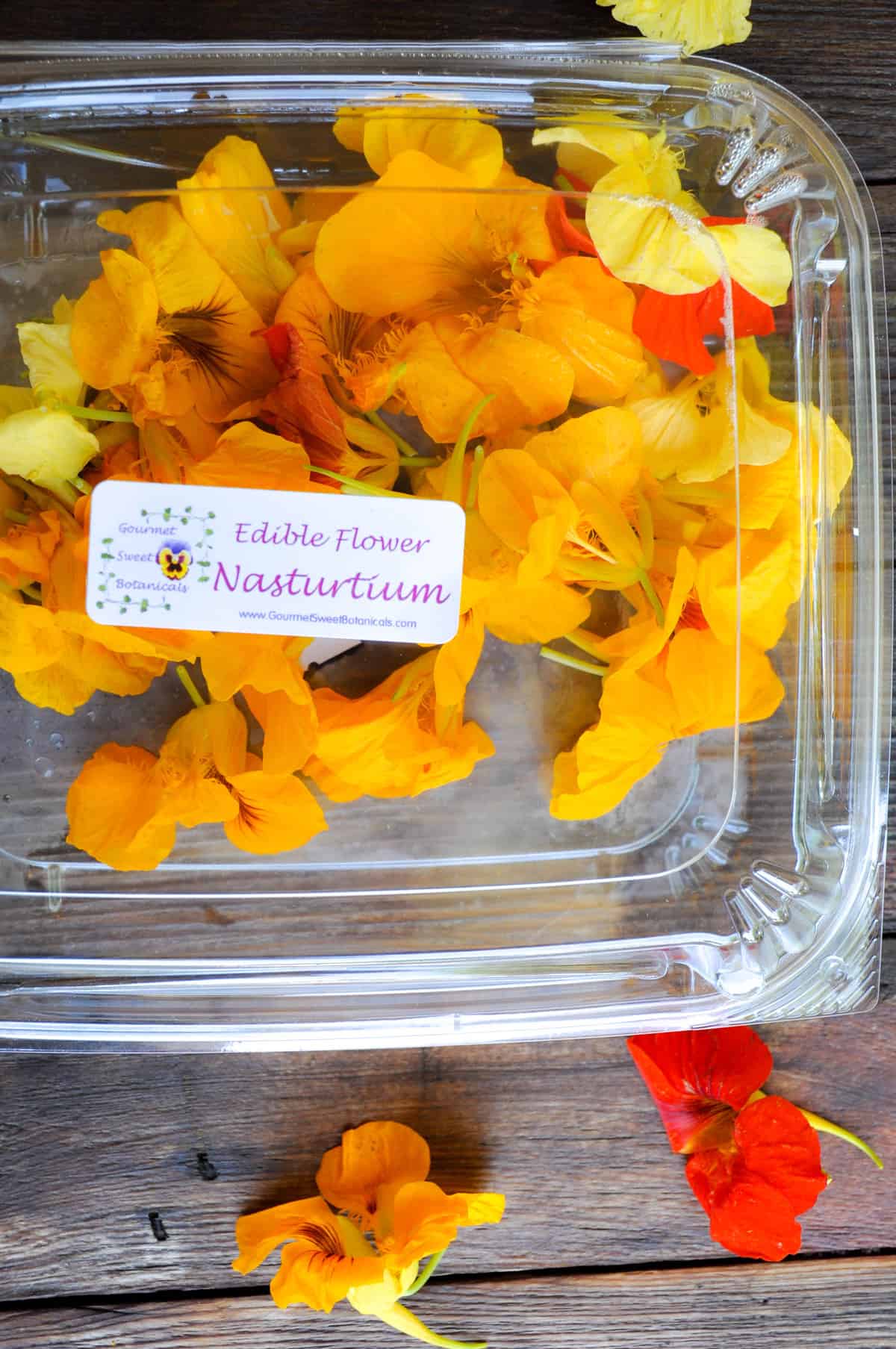 There are several edible flower varieties available throughout the state, you just need to decide what your color scheme is and what flavors you'd like to introduce. Obviously, the delicate purple flowers have a slight garlic flavor and the bright nasturtiums lend a peppery aroma. I purchased mine here.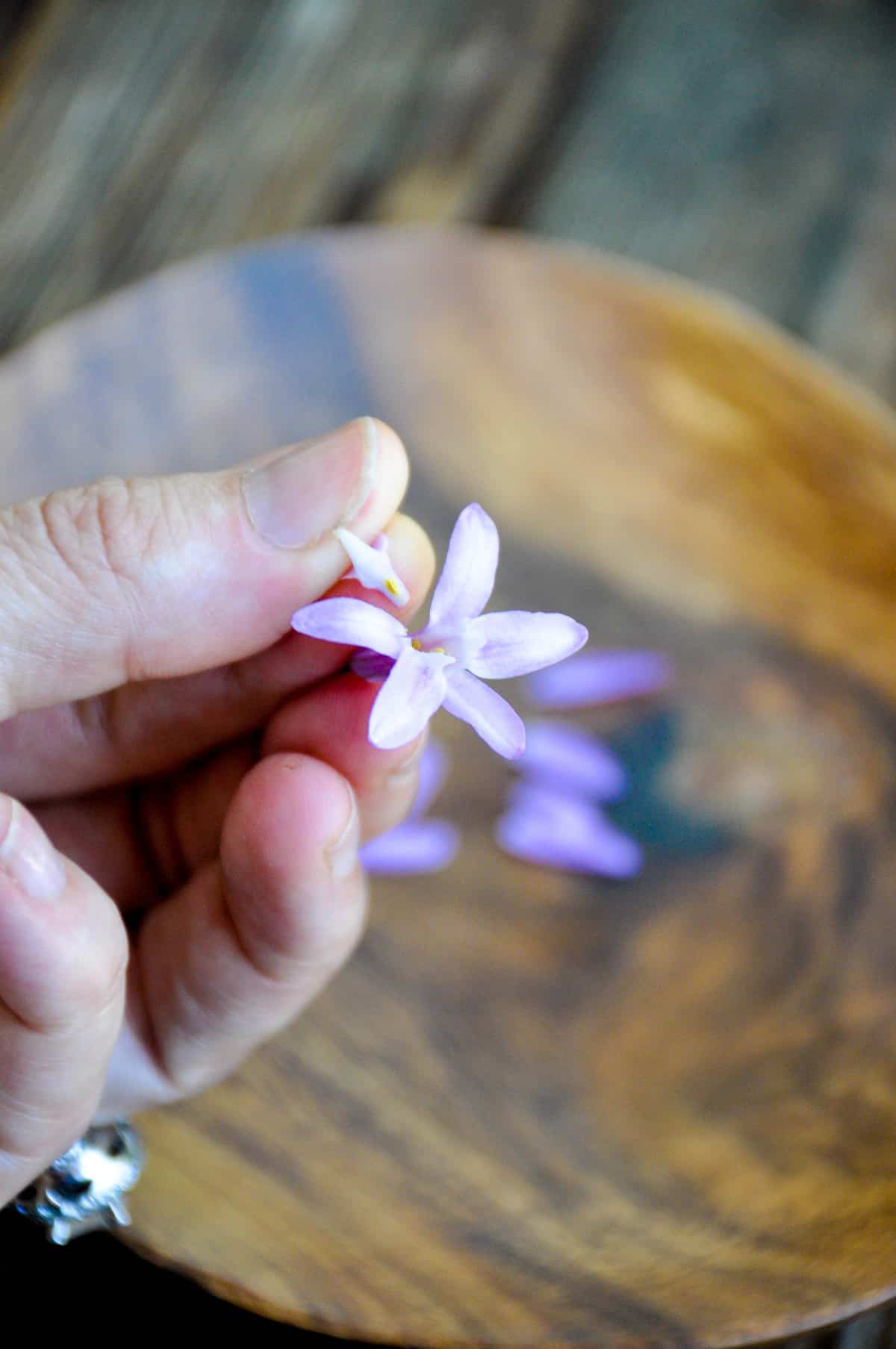 Remove the petals from the stem of each flower. I tore the nasturtiums into three or four pieces to keep the sizes cohesive in size with the rest of the petals.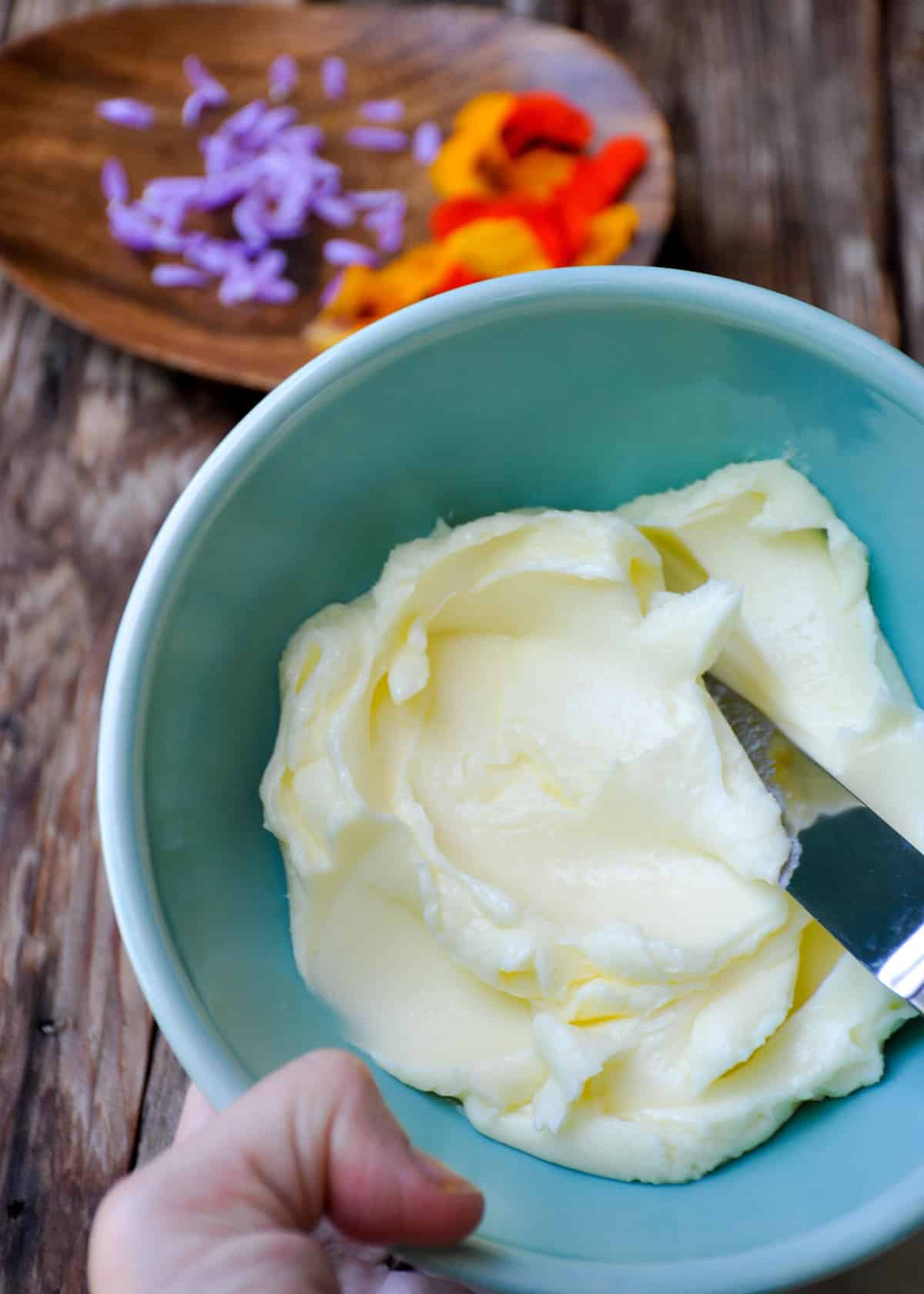 Make sure your butter is nice and softened so it is easy to spread on your platter or other serving piece.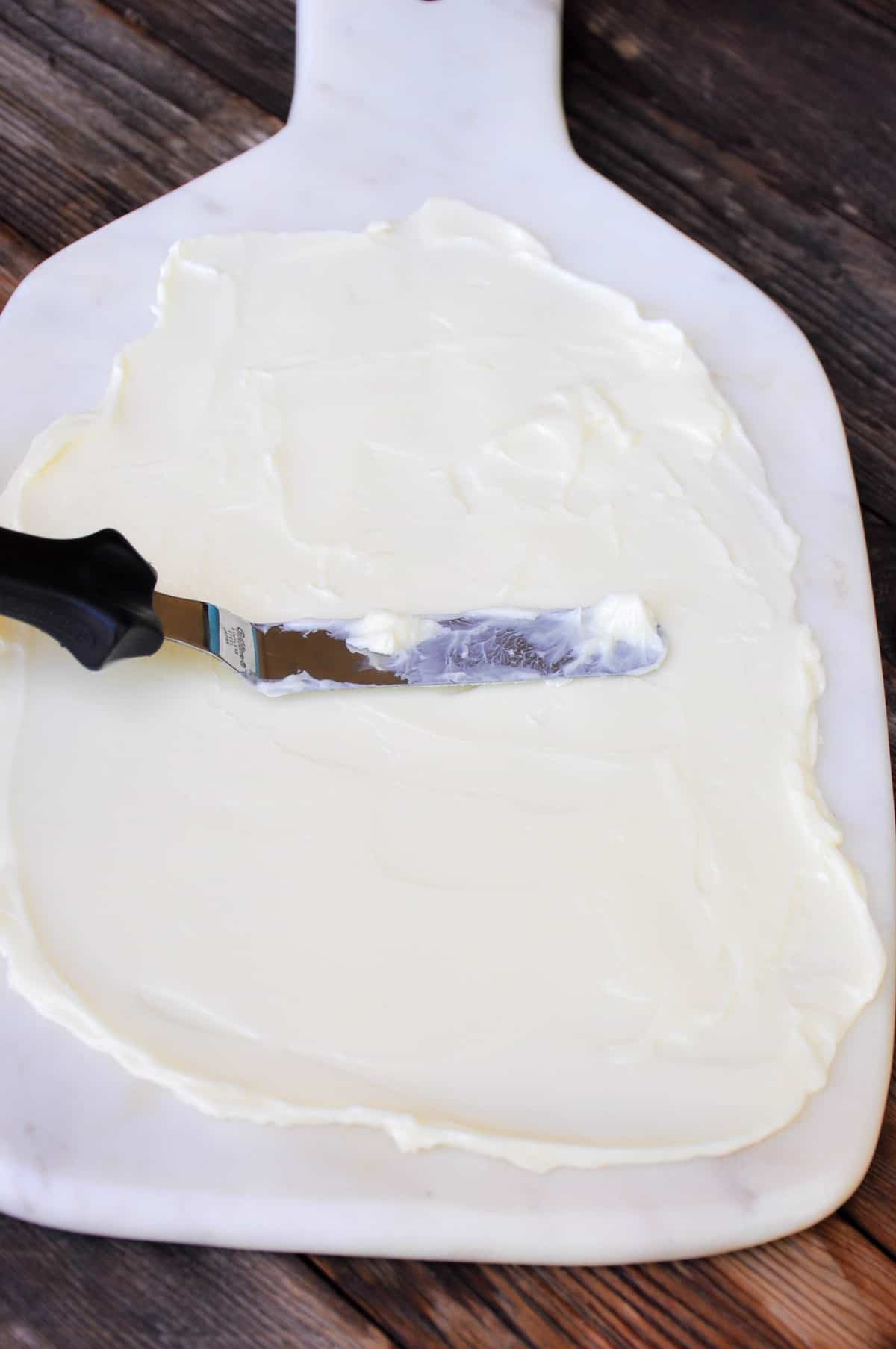 Using an offset spatula, spread the softened butter into a thin layer on the platter. I used a marble cutting board, but a slate or ceramic platter would work just fine here.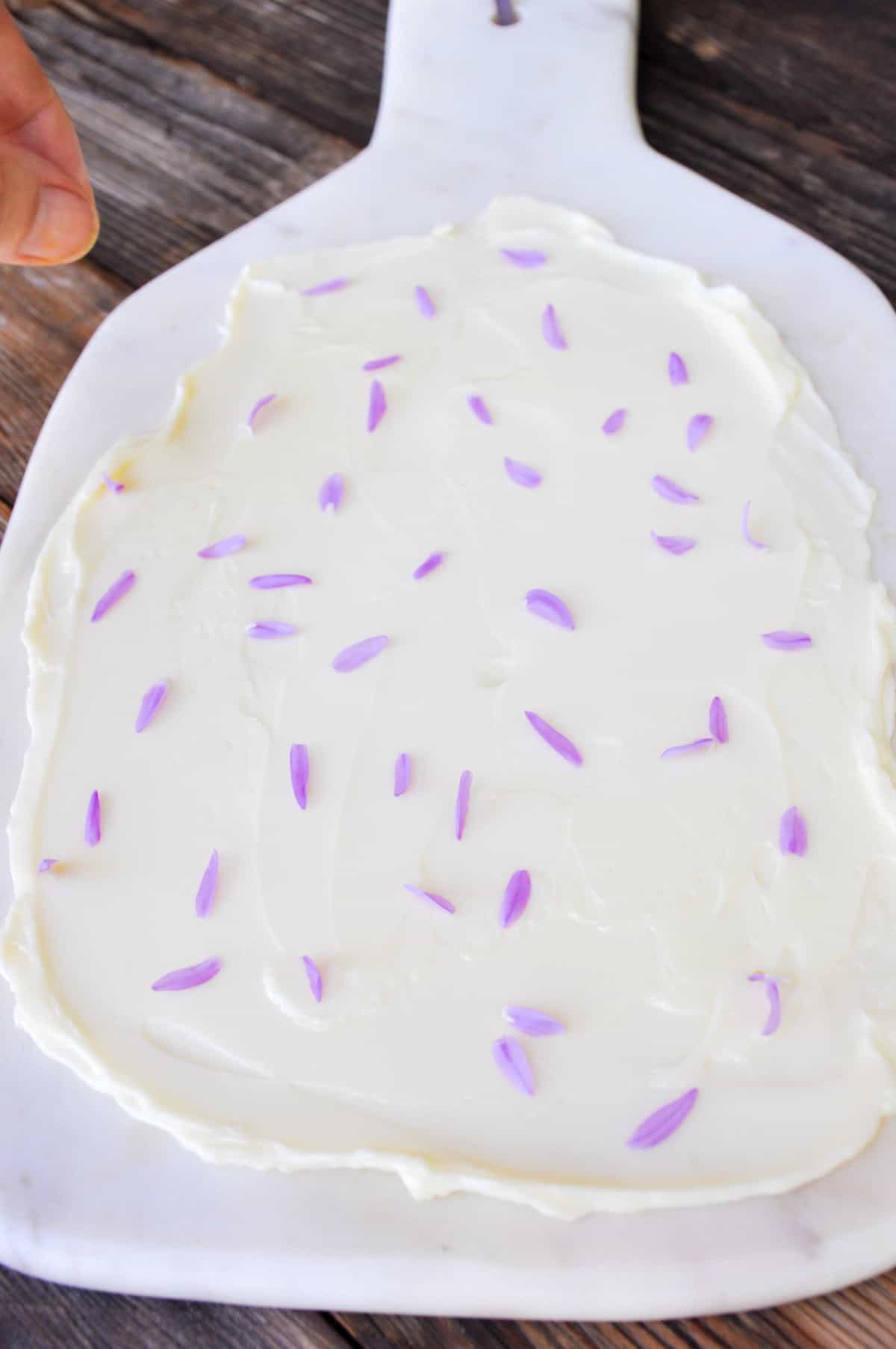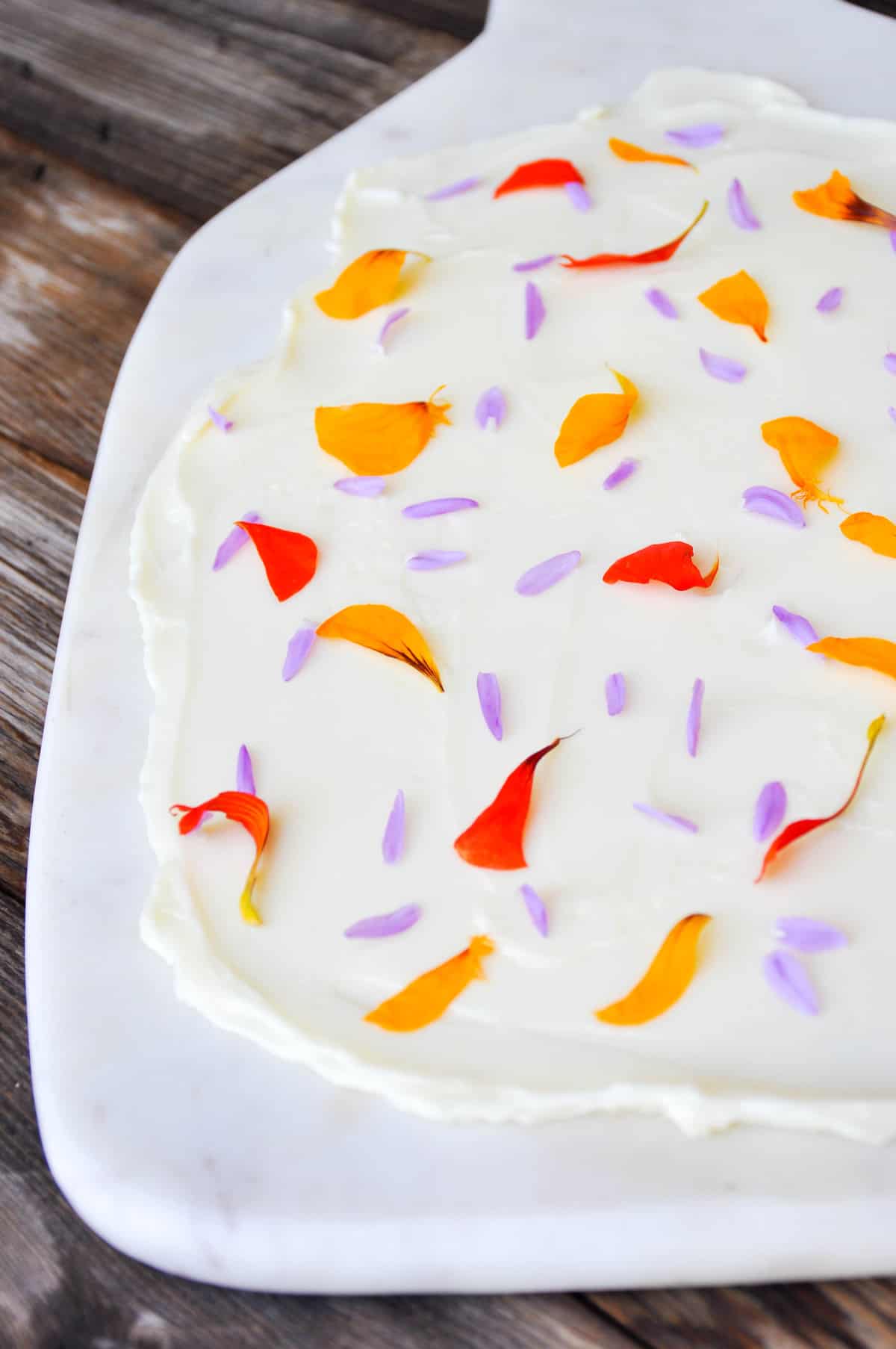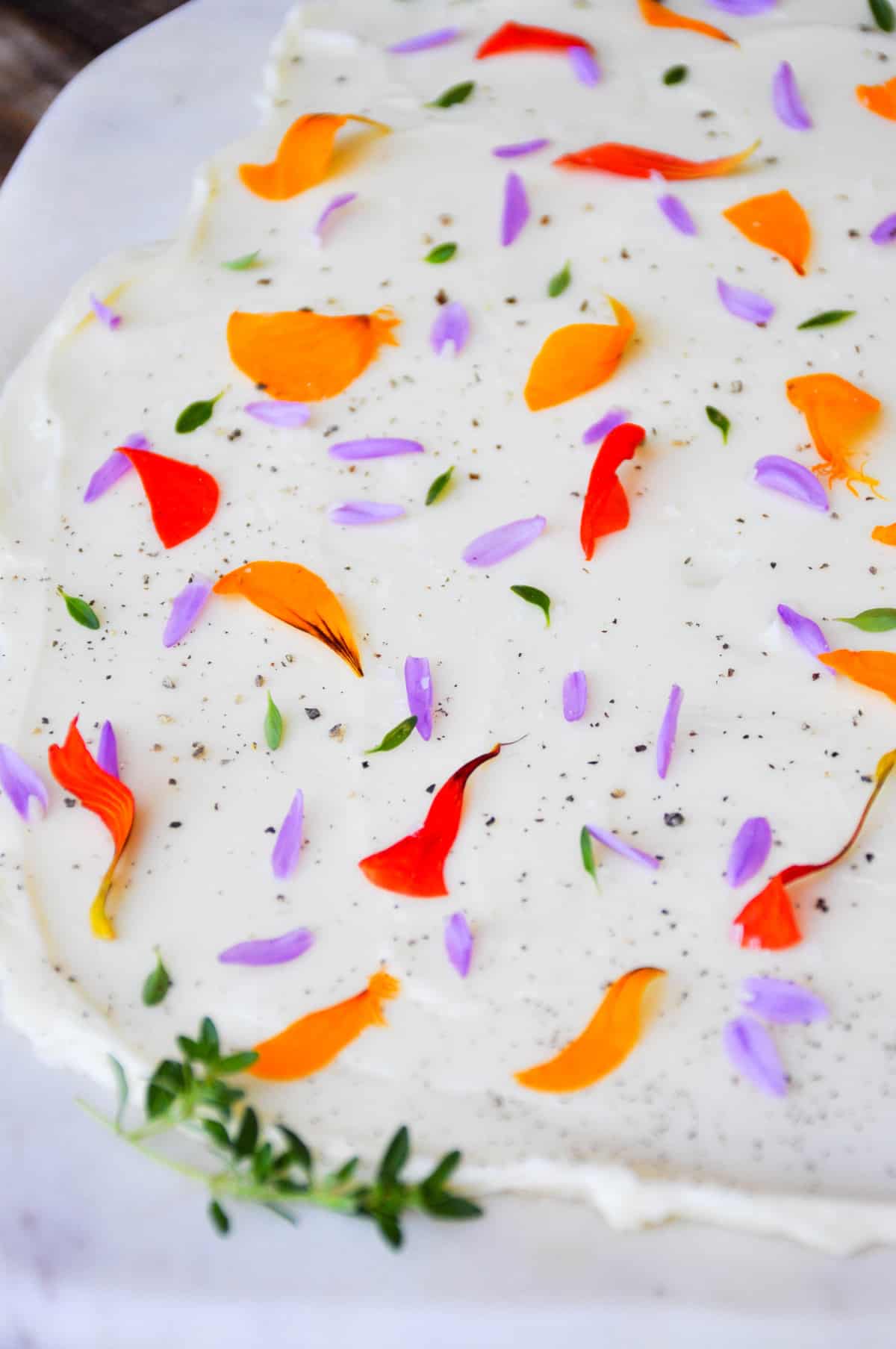 Sprinkle the petals over the butter and add fresh thyme leaves to the finished product. Lastly, dust with salt and pepper!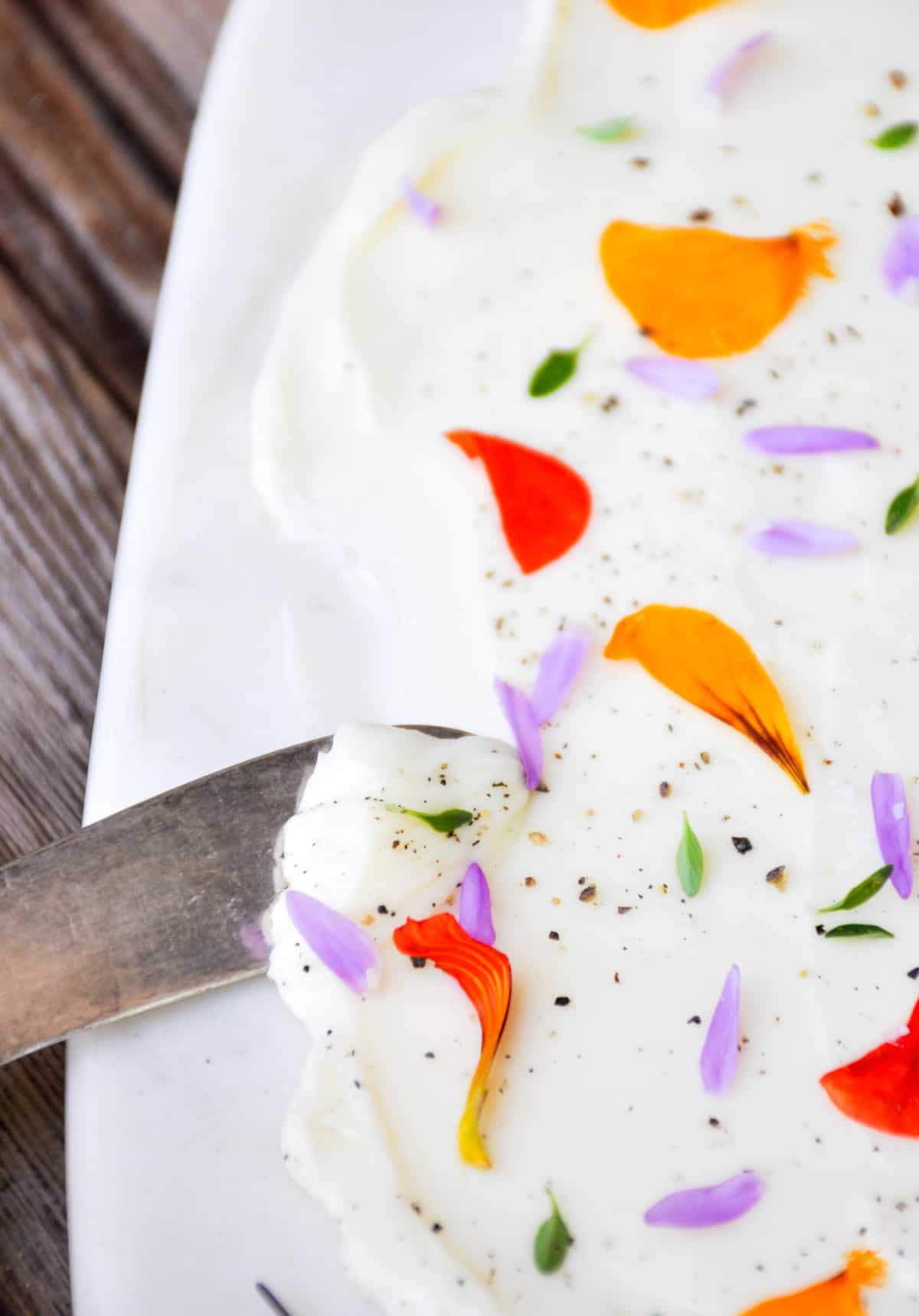 Dig in and enjoy!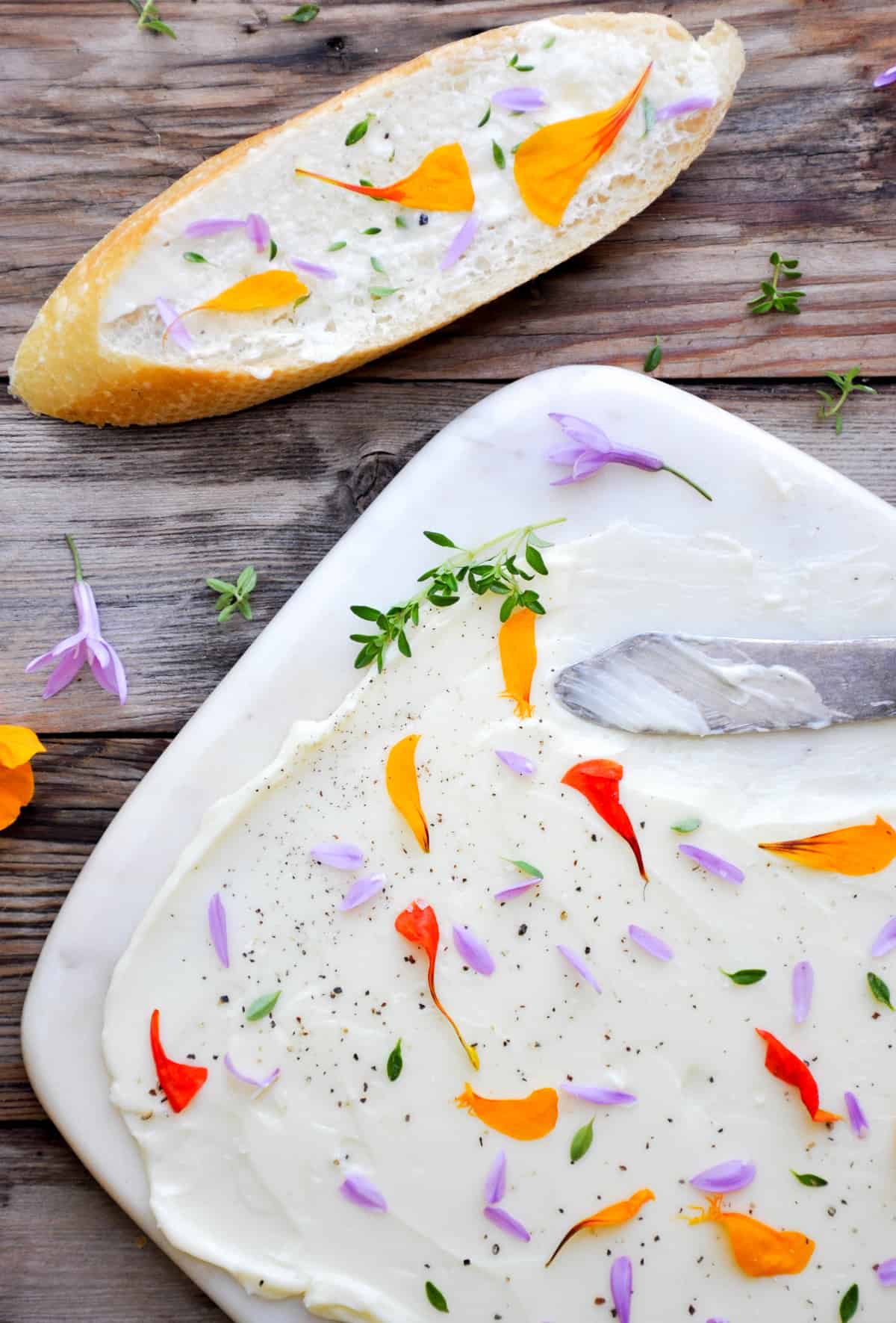 Do you have any parties or events this would be perfect for?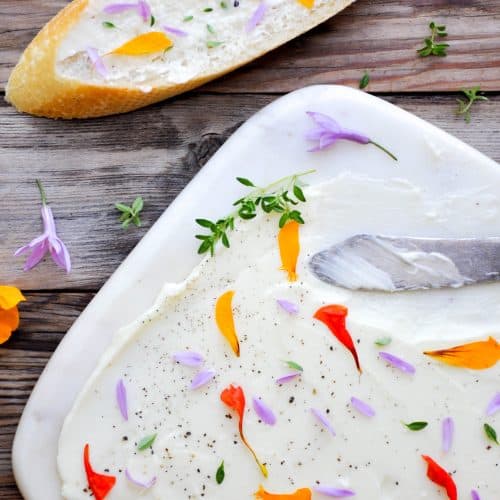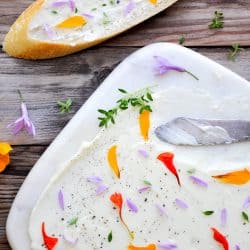 Floral Butter
Ingredients
1 cup butter, softened
10-20 edible flowers, depending on size, tear as needed
2 sprigs fresh thyme, leaves only
Salt and pepper
Instructions
Spread the butter onto a platter and sprinkle the petals and leaves over the top until desired coverage is achieved.  

Dust with salt and pepper.

Serve with a loaf of French bread.
We have a few more party ideas up our sleeve…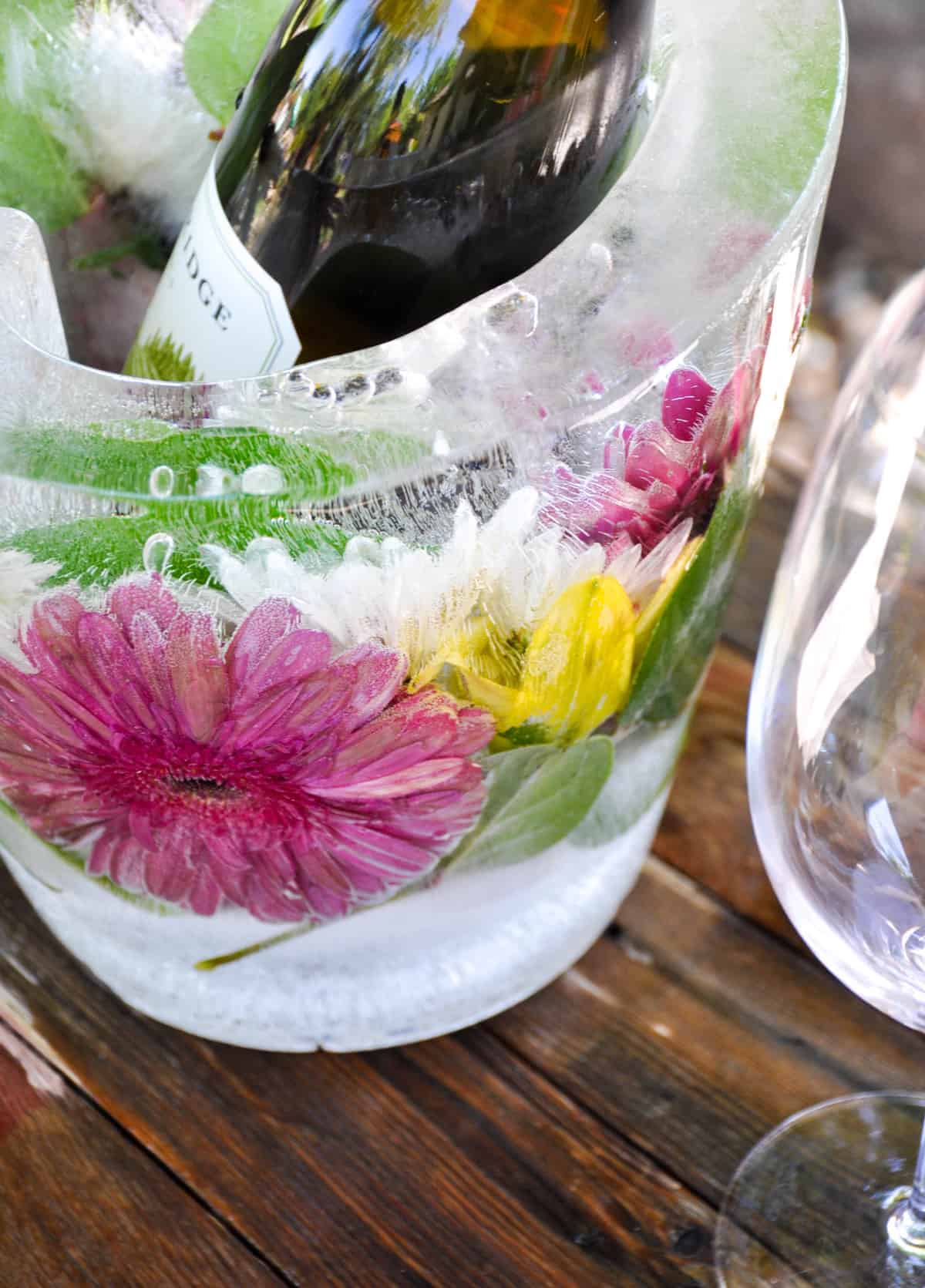 You can make your own chilly Floral Ice Bucket. Perfect for keeping those summer whites cold on a hot summer day.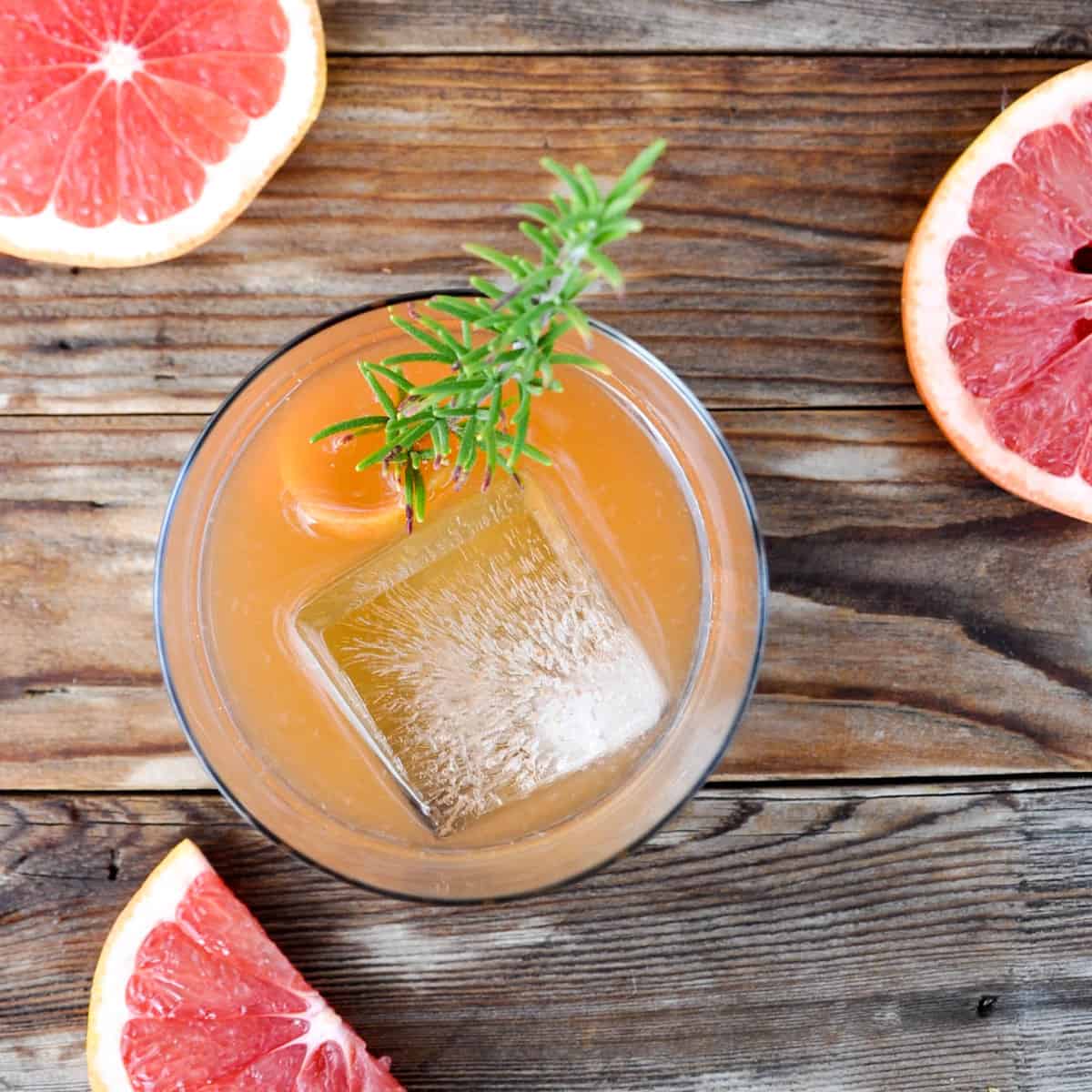 If you're looking for the perfect refreshing cocktail for your summer soiree, check out our Grapefruit Bourbon Sour.