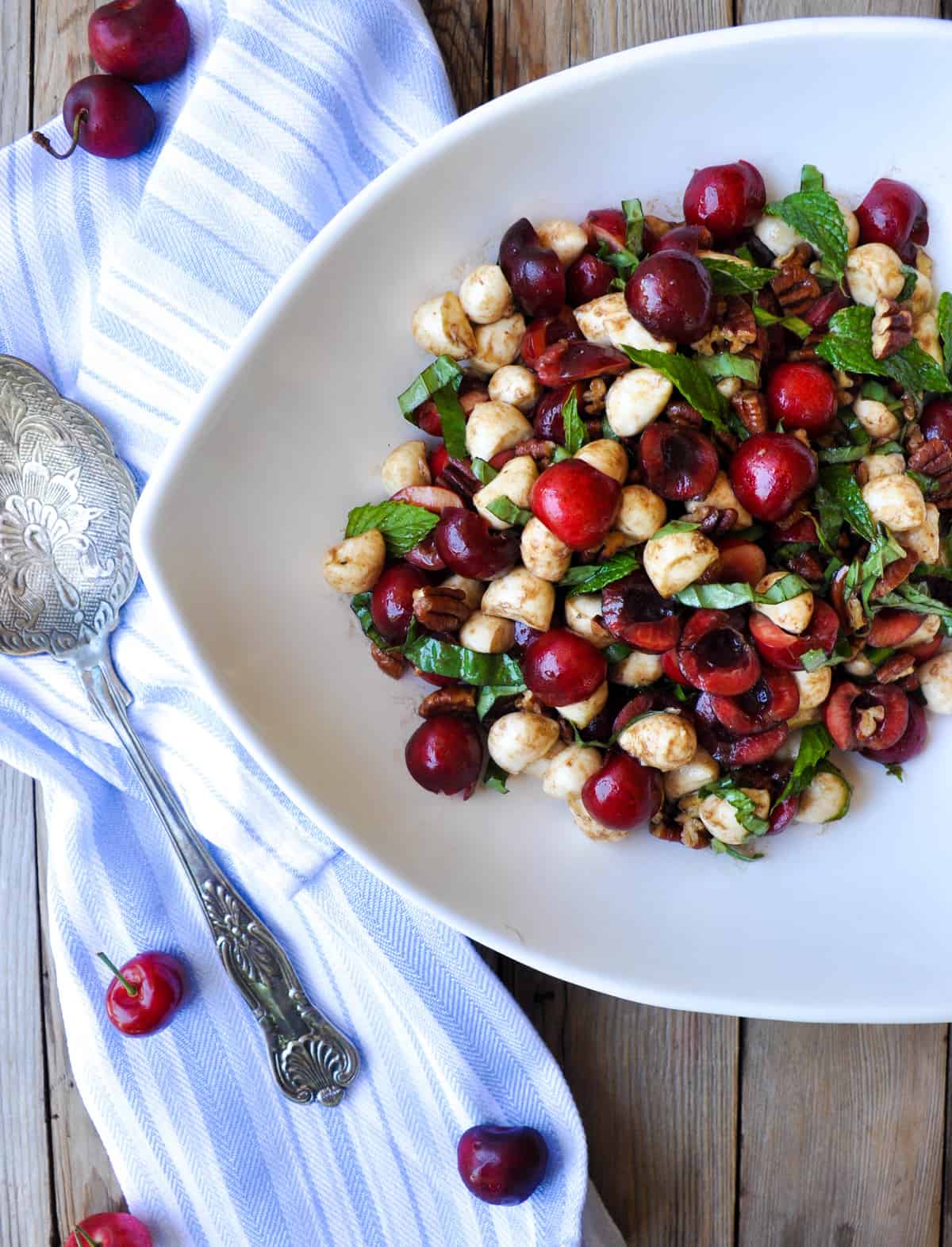 CA GROWN Blog
Discover. Learn. Connect.
Sweet Cherry Caprese Salad
May 31, 2017
Eat the Season!
Sign Up For Weekly Recipes
« Back to Recipes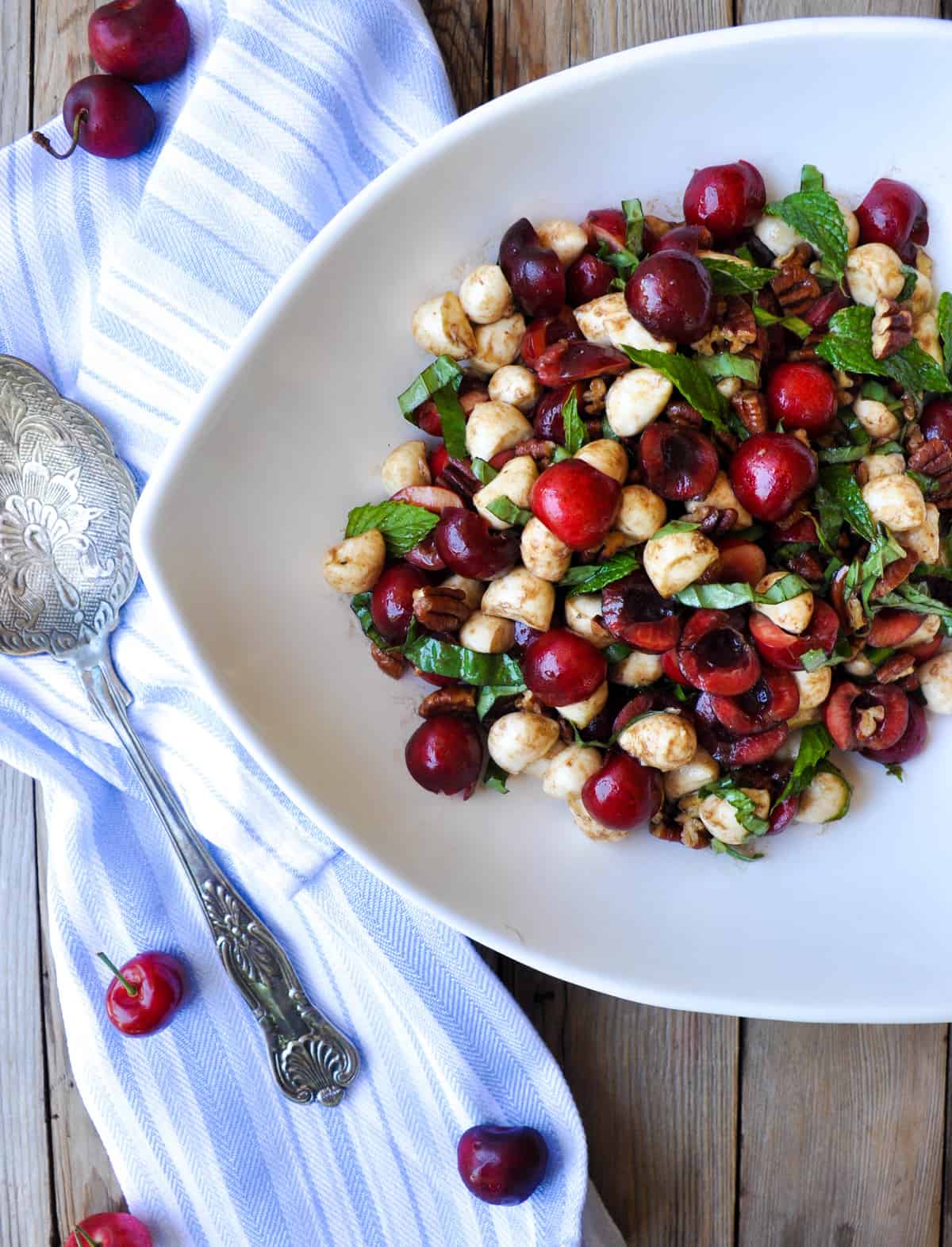 Sweet Cherry Caprese Salad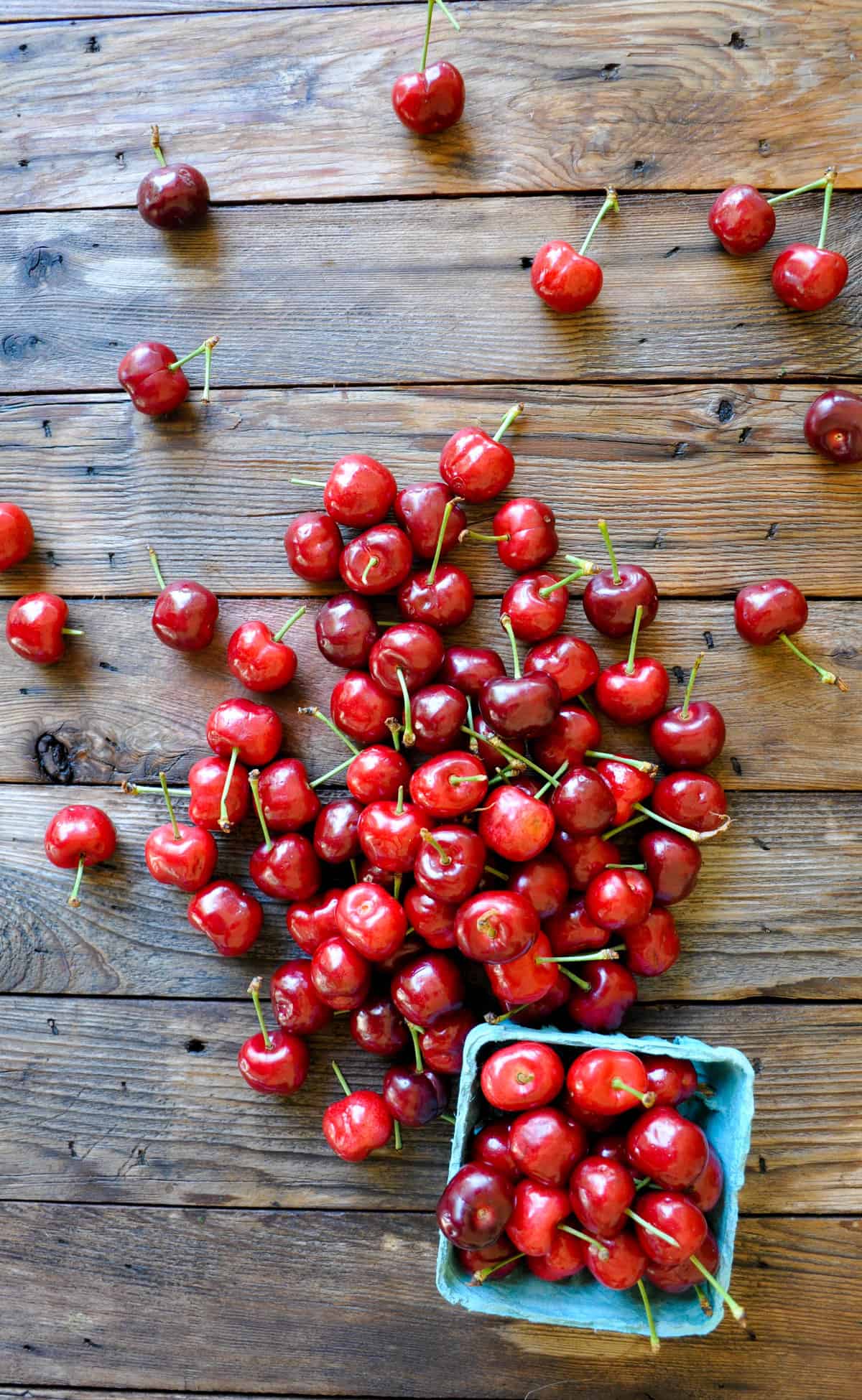 IT'S CHERRY SEASON!!
The cherries this year are out-of-this-world good, so plump, sweet and plentiful!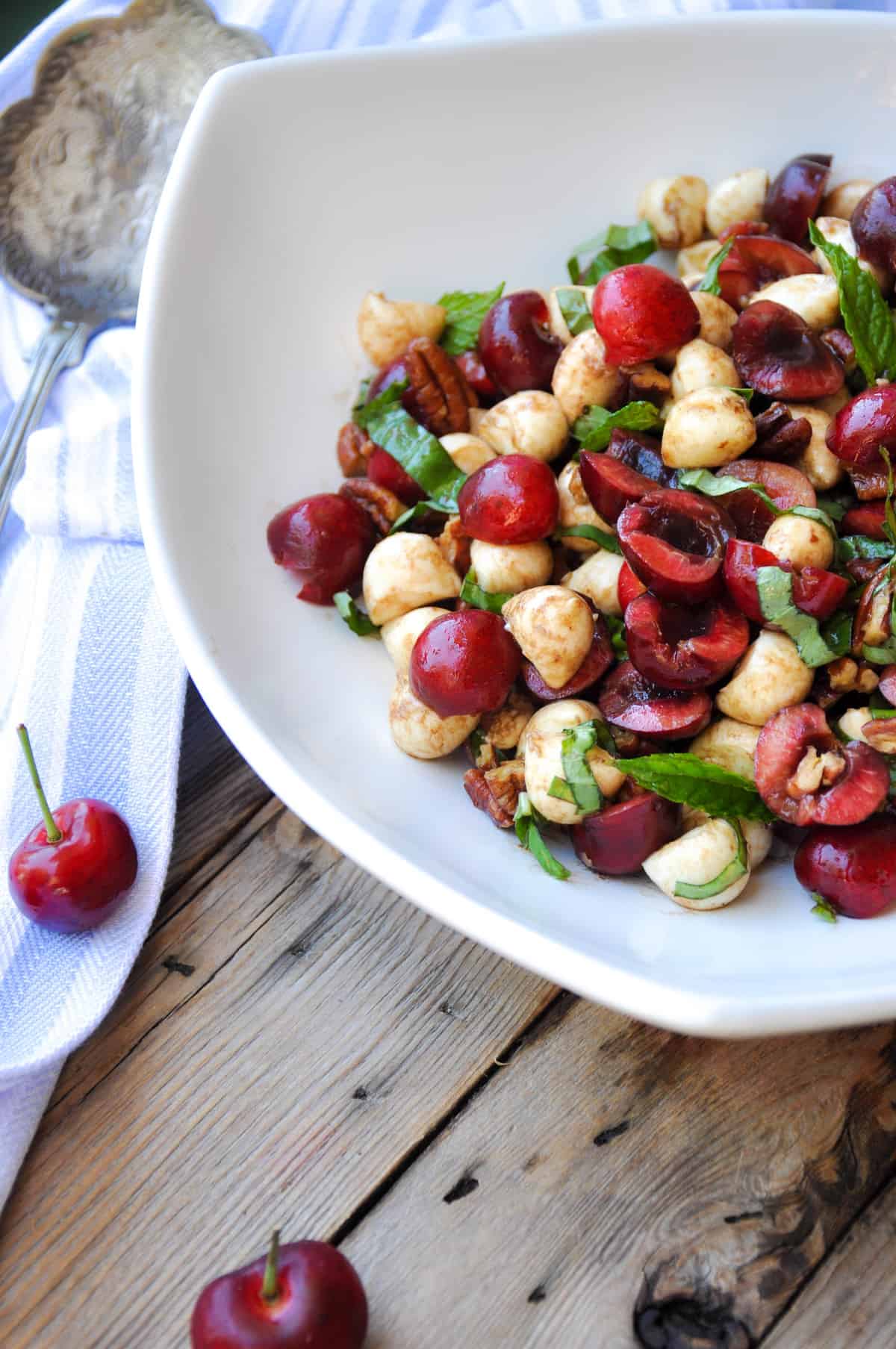 I spied a huge bag of cherries at the store last week and my heart went pitter-pat. Immediately, I grabbed 2 pounds and threw them in the cart. I could see right through the bag that these were some good ones. Dark red and firm, it took all my willpower to not start snacking right in the store! I went out to the car and you know it, grabbed the cherries from my grocery bag and snuck them up to the front seat with me.
It was pure bliss while driving home in the heat…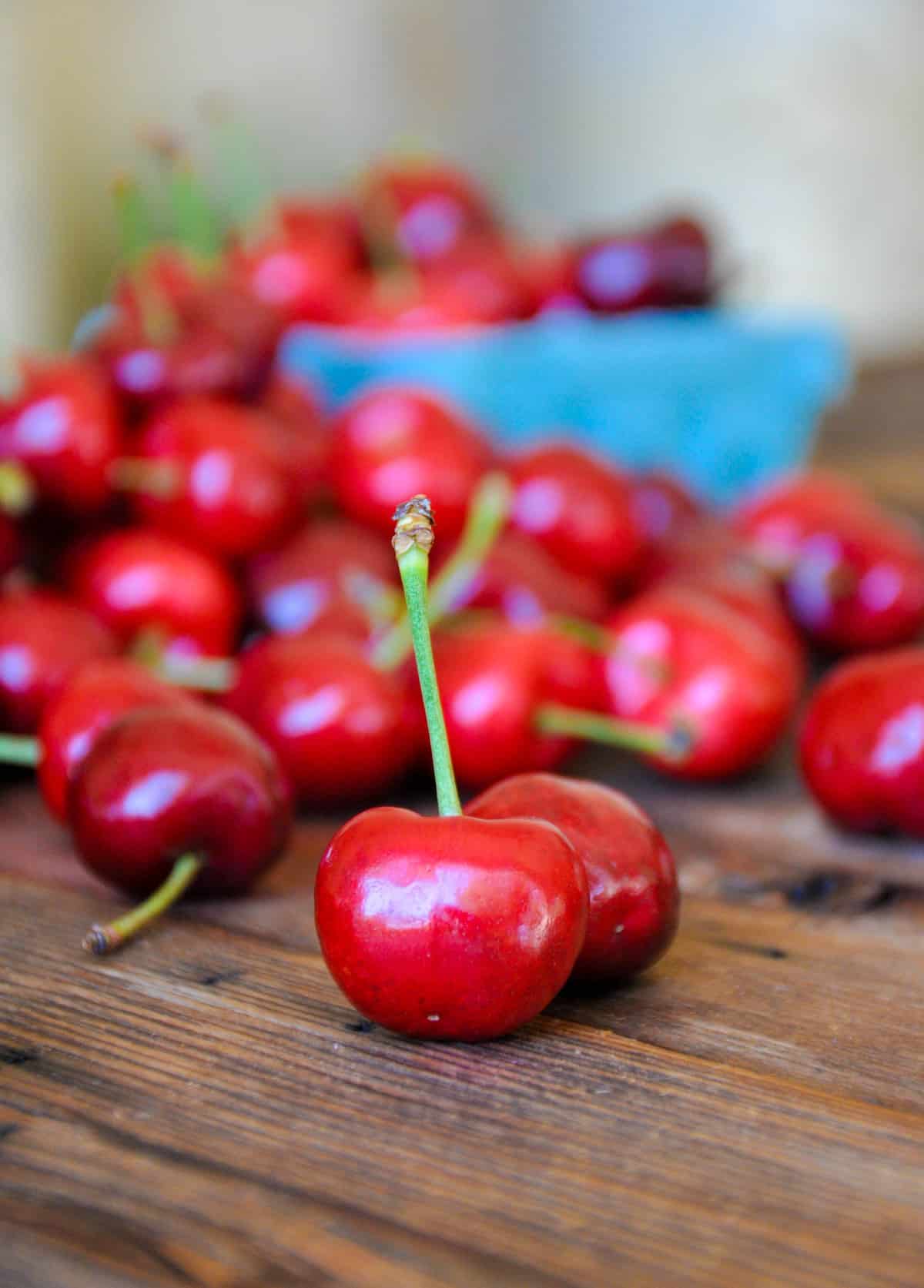 I've since purchased several more pounds (I just can't help myself!) every time I walk into the store. They're like a magnet, sucking me in with it's invisible tractor beams (name that movie).
I decided to make something a little different this time around… a Caprese Salad! Caprese Salad is usually made with cherry TOMATOES, but I thought the tartness of the cherries would play well with the soft cheese and sweetness of basil and mint. I threw in some pecans for extra crunch and dressed it all with a light balsamic dressing.
The result? A refreshing summer salad that is fabulous!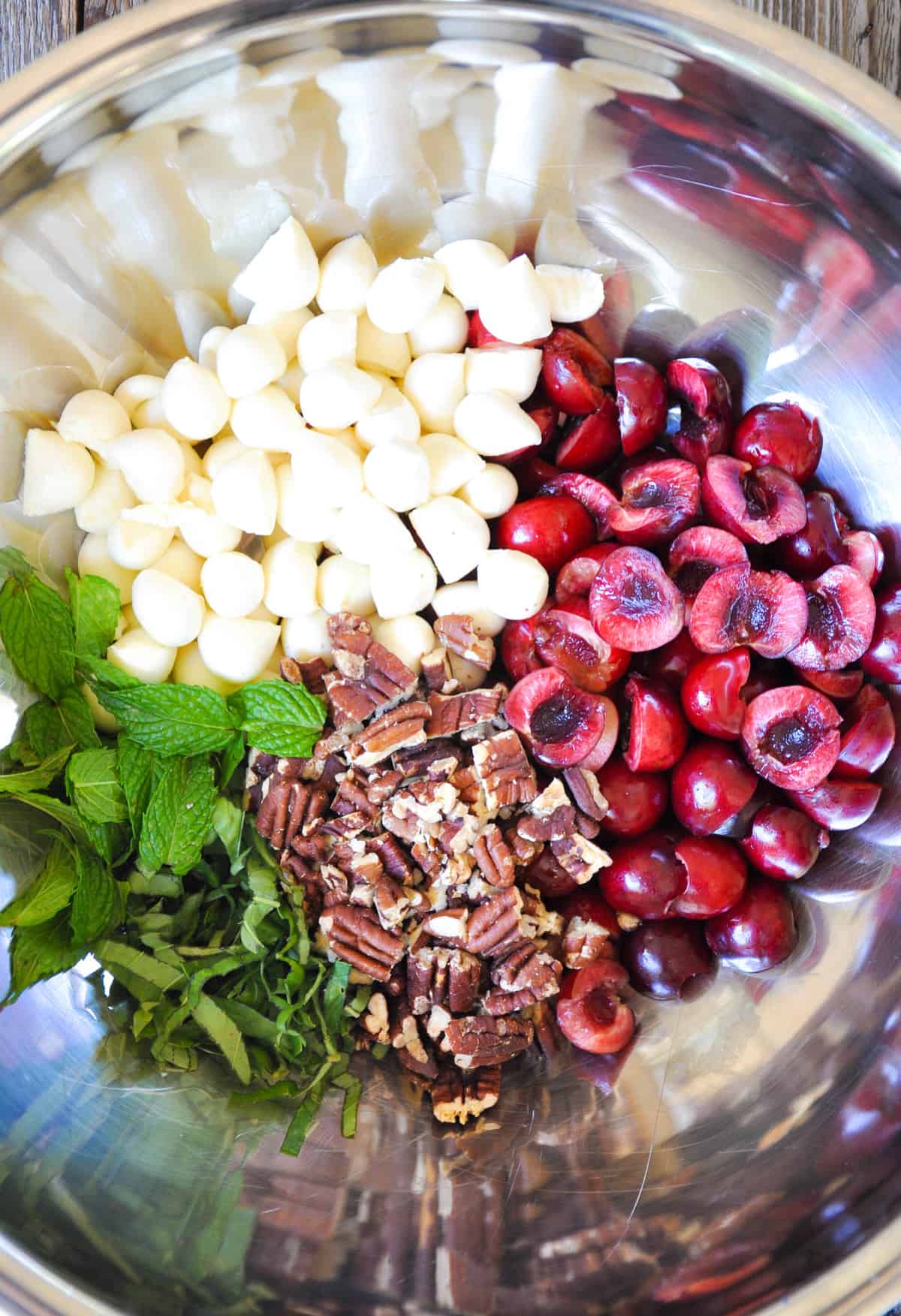 Combine all the ingredients in a bowl; cherries, mozzarella pearls, chopped pecans, chopped basil and mint leaves.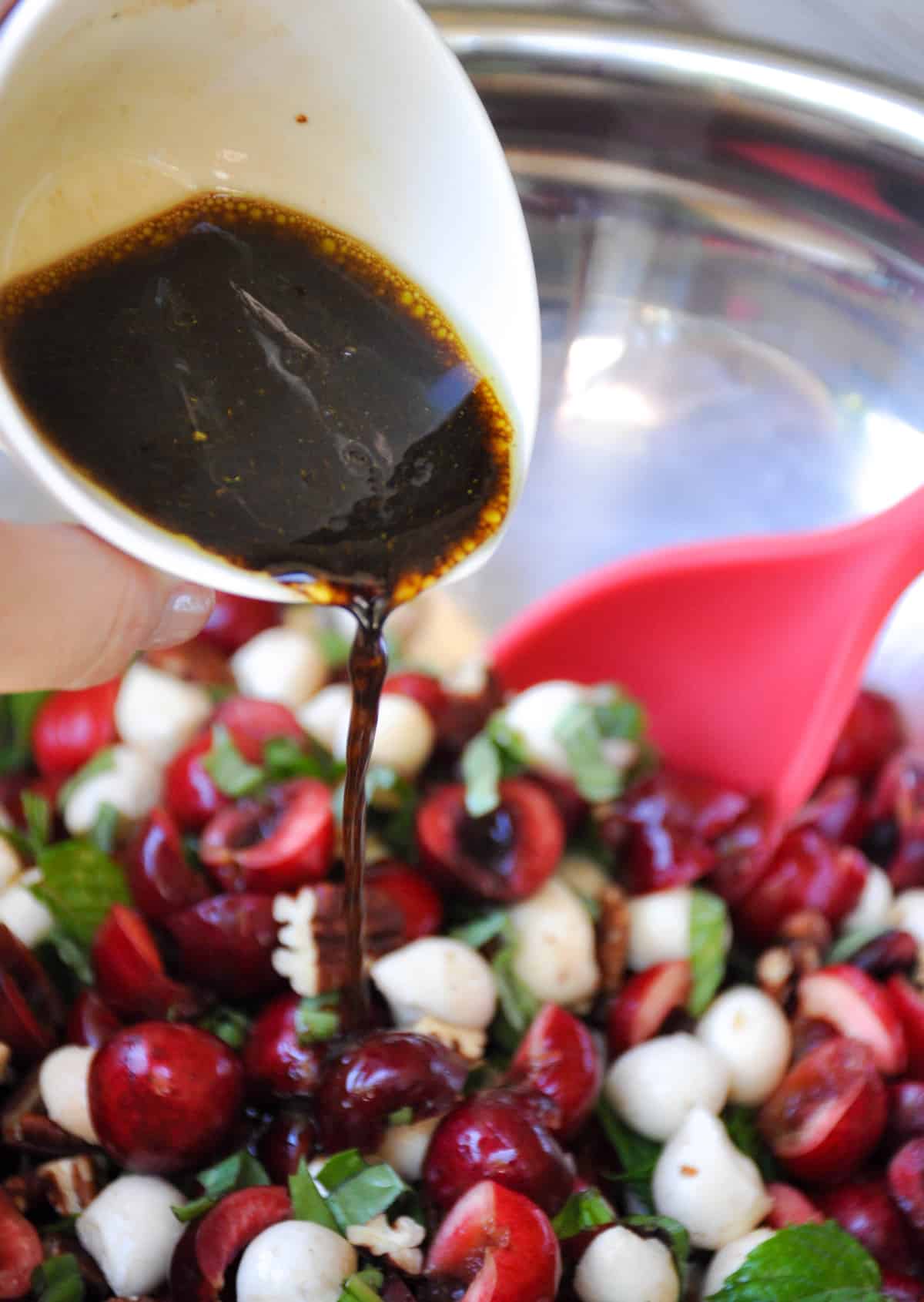 Pour the balsamic and olive oil mixture over the top and toss to combine.
Scoop up and serve!
You can make this salad ahead of time and keep in the fridge for a few hours. The flavors will deepen and mellow and be even better the next day!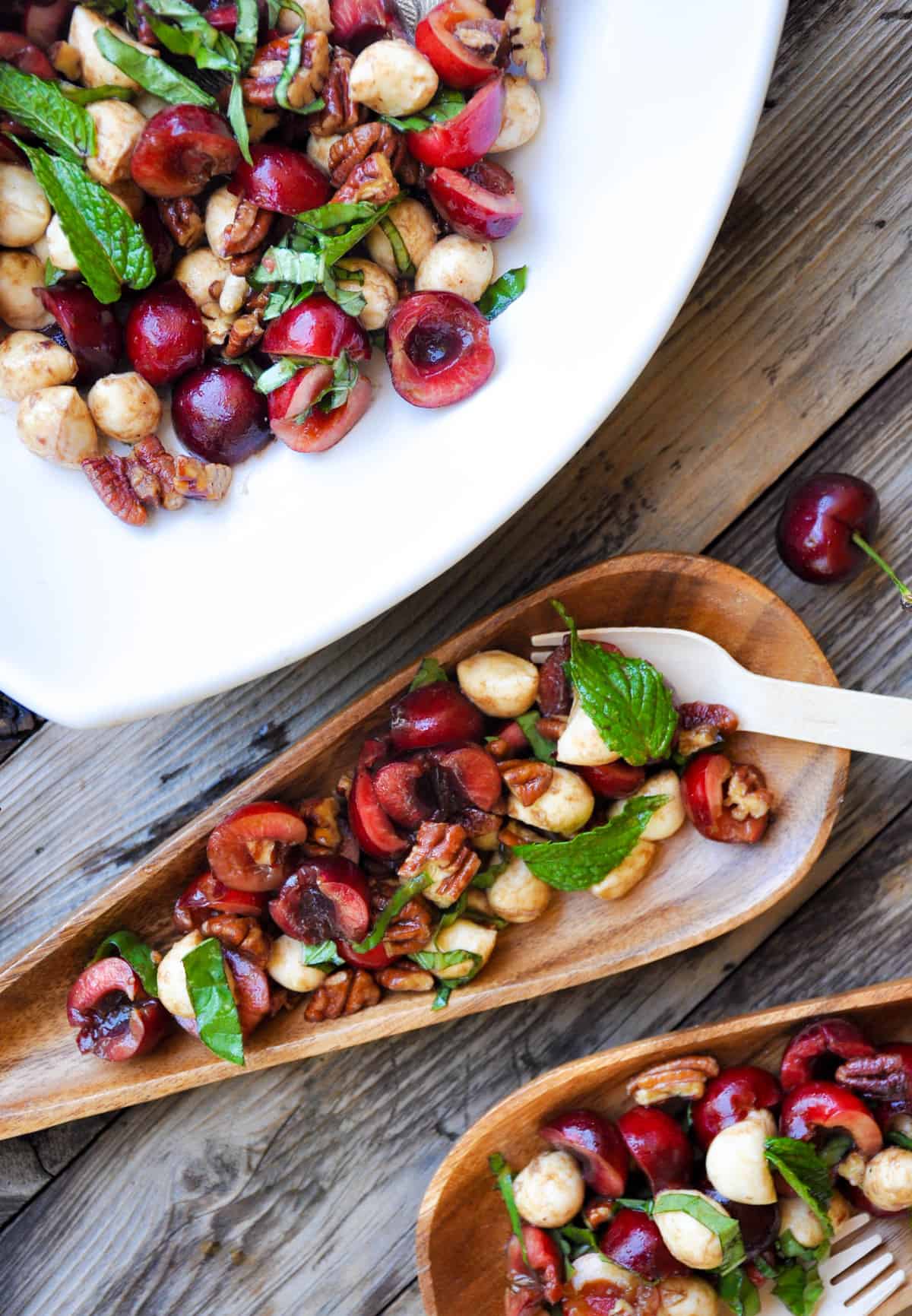 Enjoy this abundant California cherry season!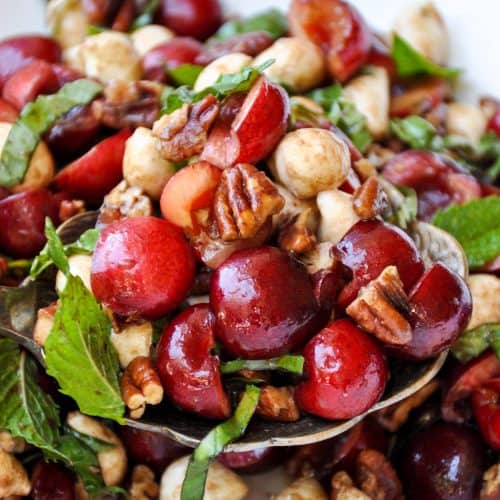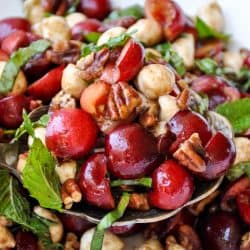 Sweet Cherry Caprese Salad
Ingredients
1 - 1.5 lbs cherries, pitted
8 oz. container mozzarella balls or pearls
1/2 cup pecans, chopped
6-8 basil leaves, sliced into ribbons
8 mint leaves, torn
2 T balsamic vinegar
1 T olive oil
Instructions
Combine all the ingredients in a bowl except for the vinegar and oil. 

Mix the vinegar and oil in a separate bowl and whisk to combine.

Pour over the salad and stir to combine.  

Store in the fridge for up to two days.
Want a few more recipes for all those cherries this season?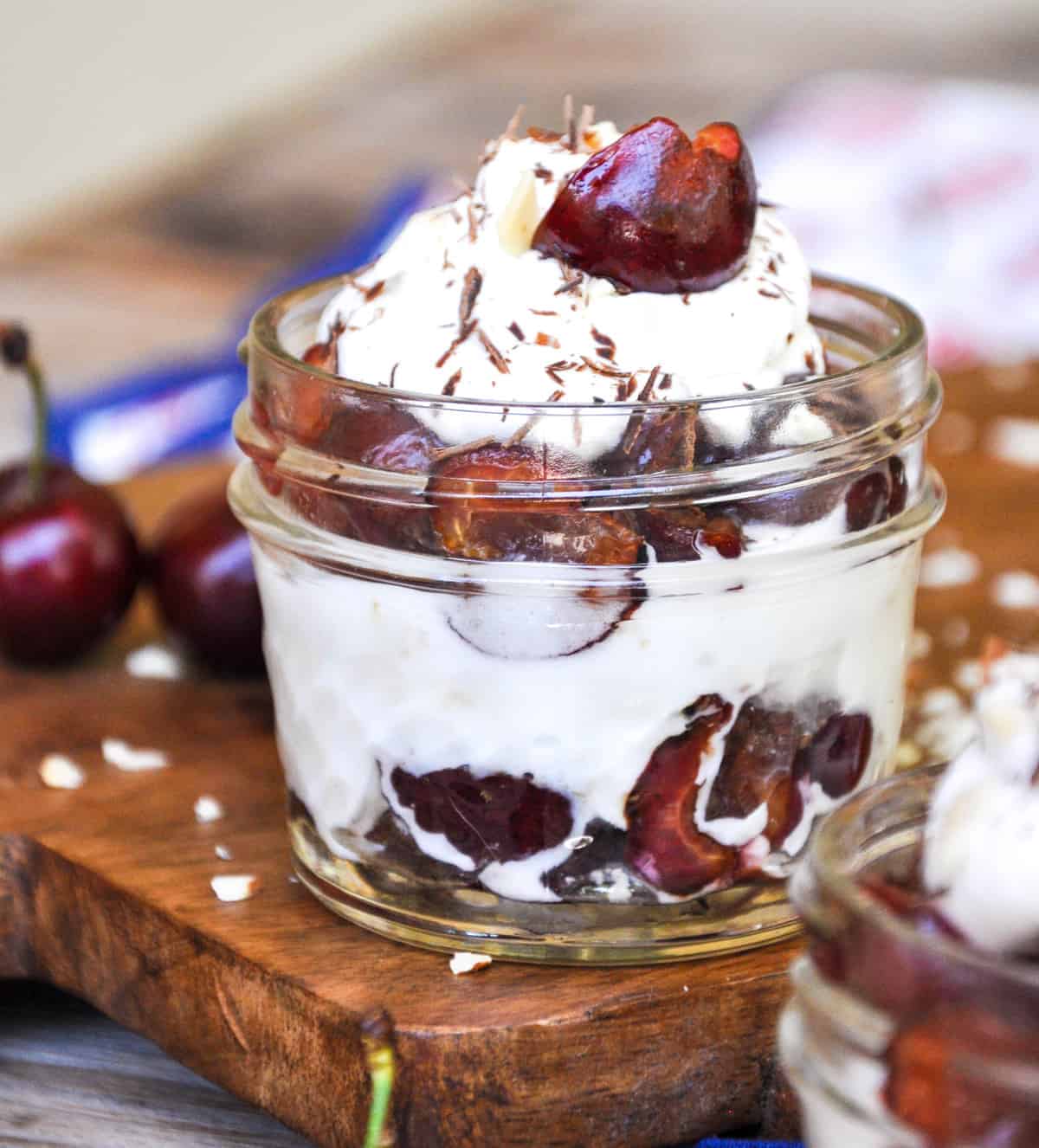 This Grilled Cherry Shortcake is craaaazzzyyyy!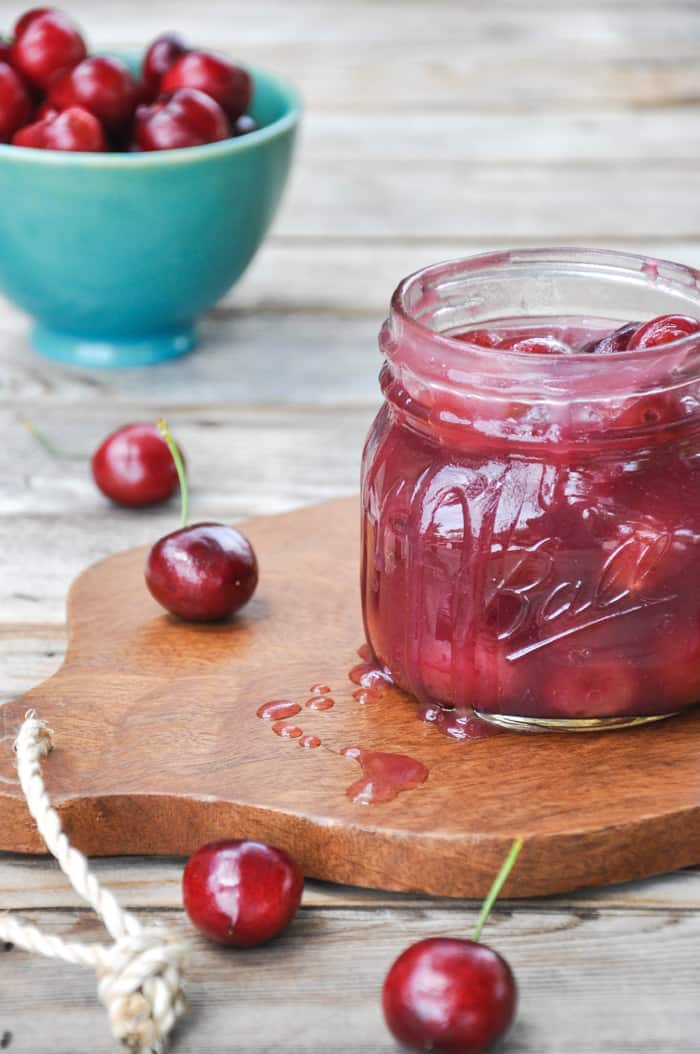 And this Cherry Sauce is simple to make a delicious served over ice cream!