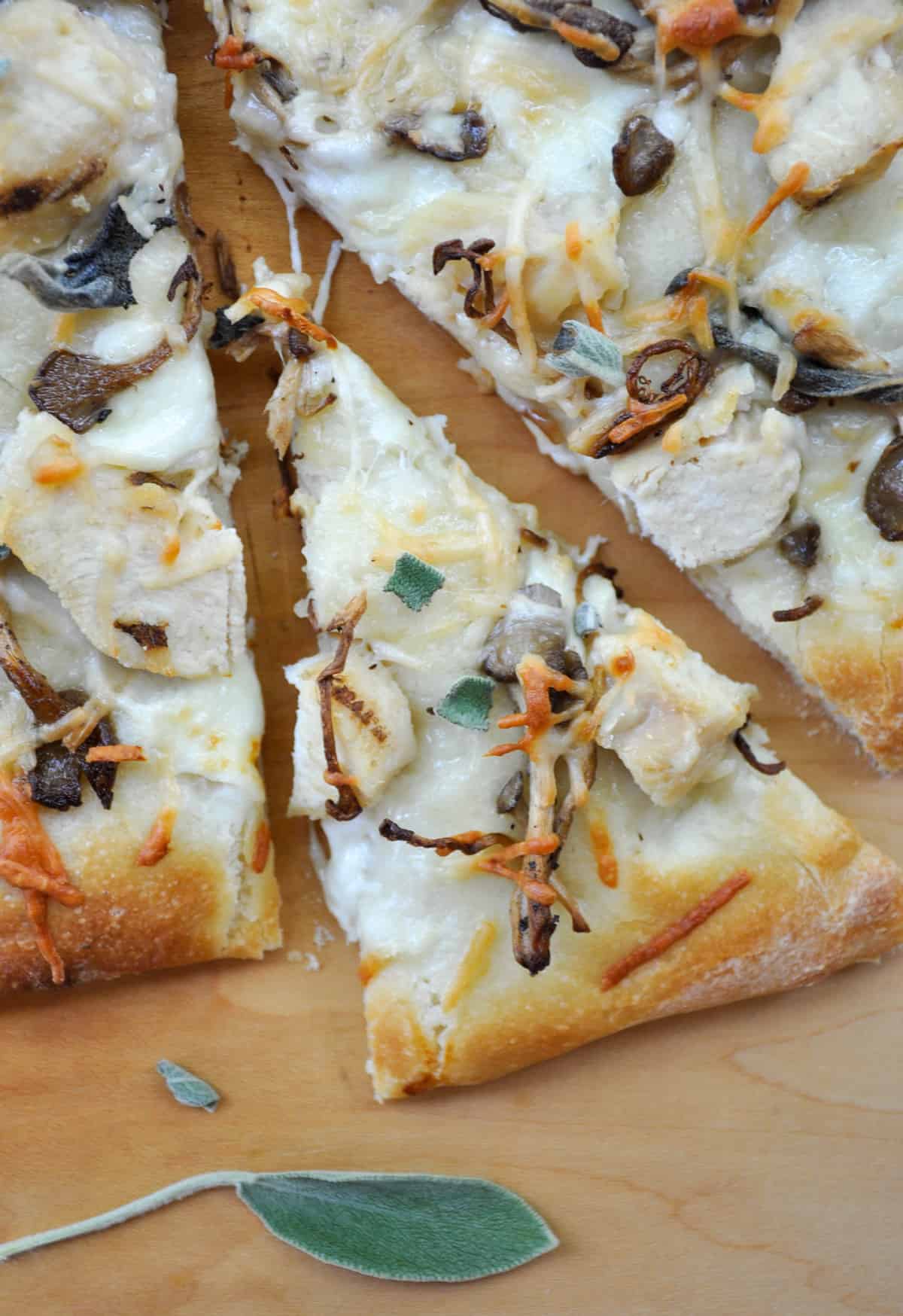 CA GROWN Blog
Discover. Learn. Connect.
Chicken Mushroom Sage Pizza
August 9, 2017
Eat the Season!
Sign Up For Weekly Recipes
« Back to Recipes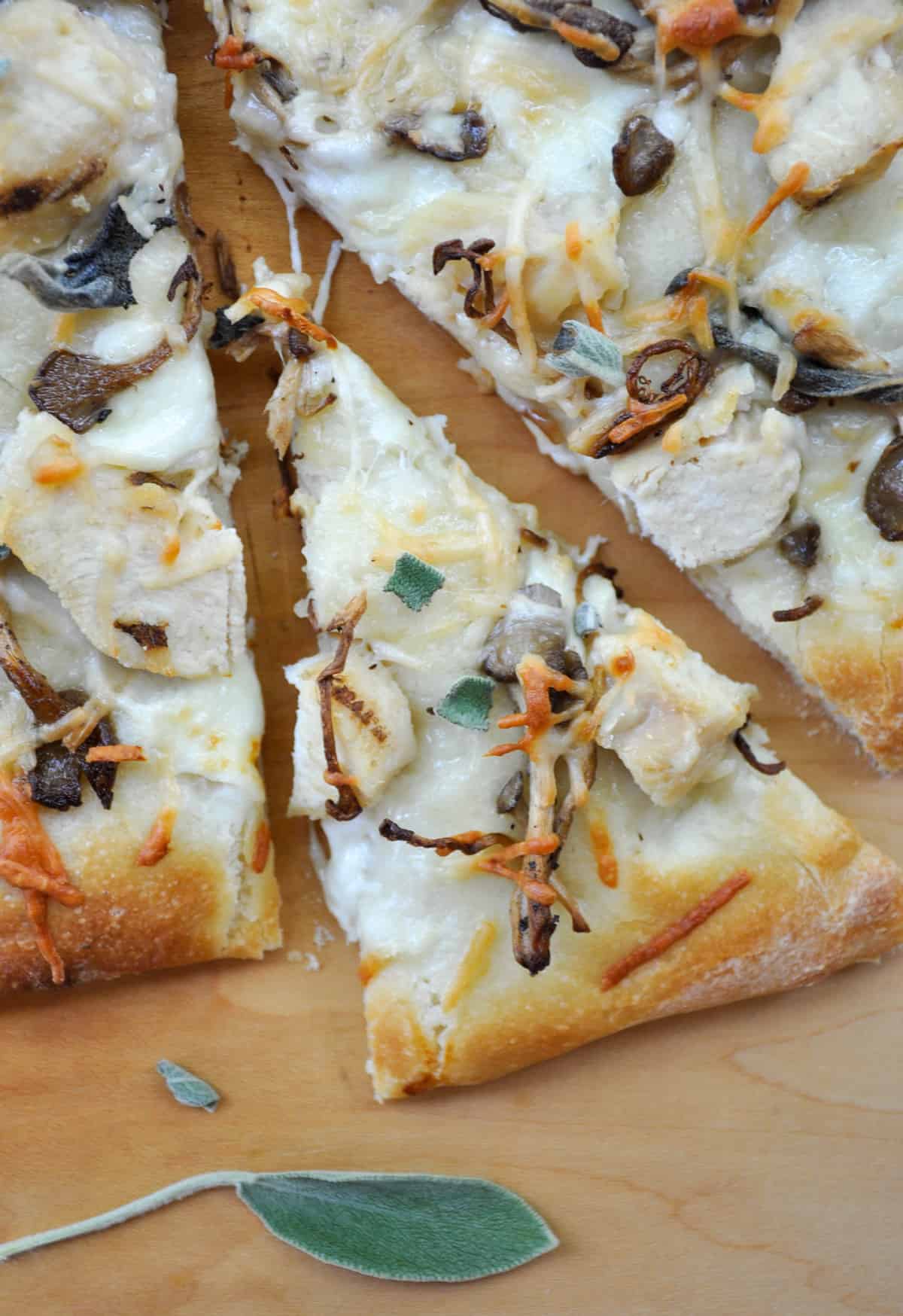 Chicken Mushroom Sage Pizza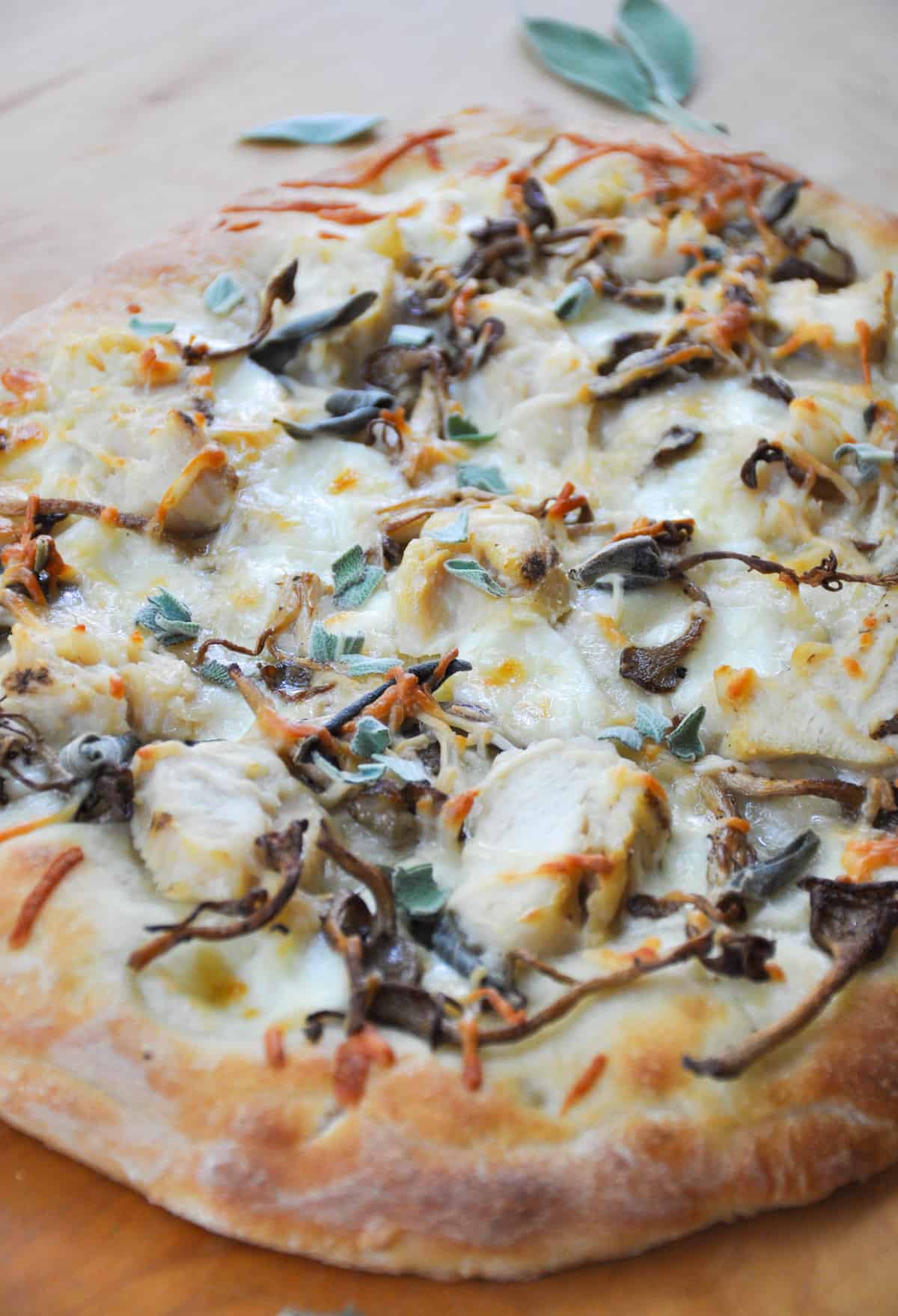 The fam and I are all about pizza right now. When the kids see the pizza dough out on the counter in the kitchen and I hear that familiar "YES!" I have to admit, it's pretty satisfying.
Day after day, deciding on a dinner strategy can seem relentless and boring.
But pizza! Pizza can solve a lot of those problems.
You can literally put anything on them and they bring a whole new light to the same old ingredients…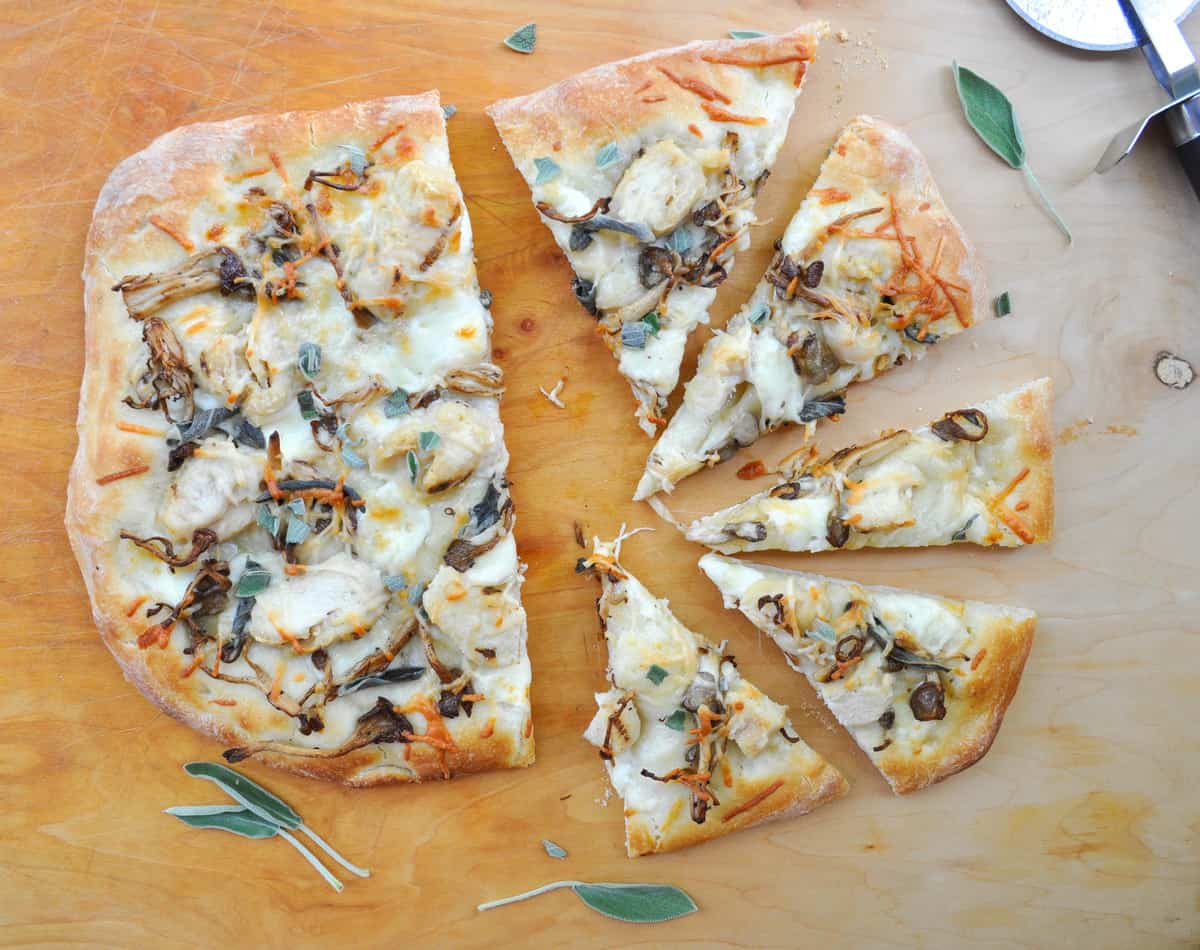 For this savory pizza, I used chicken, mushrooms, and fresh sage. You could easily use leftover chicken from a previous night, or you can use frozen grilled chicken strips like I did this time…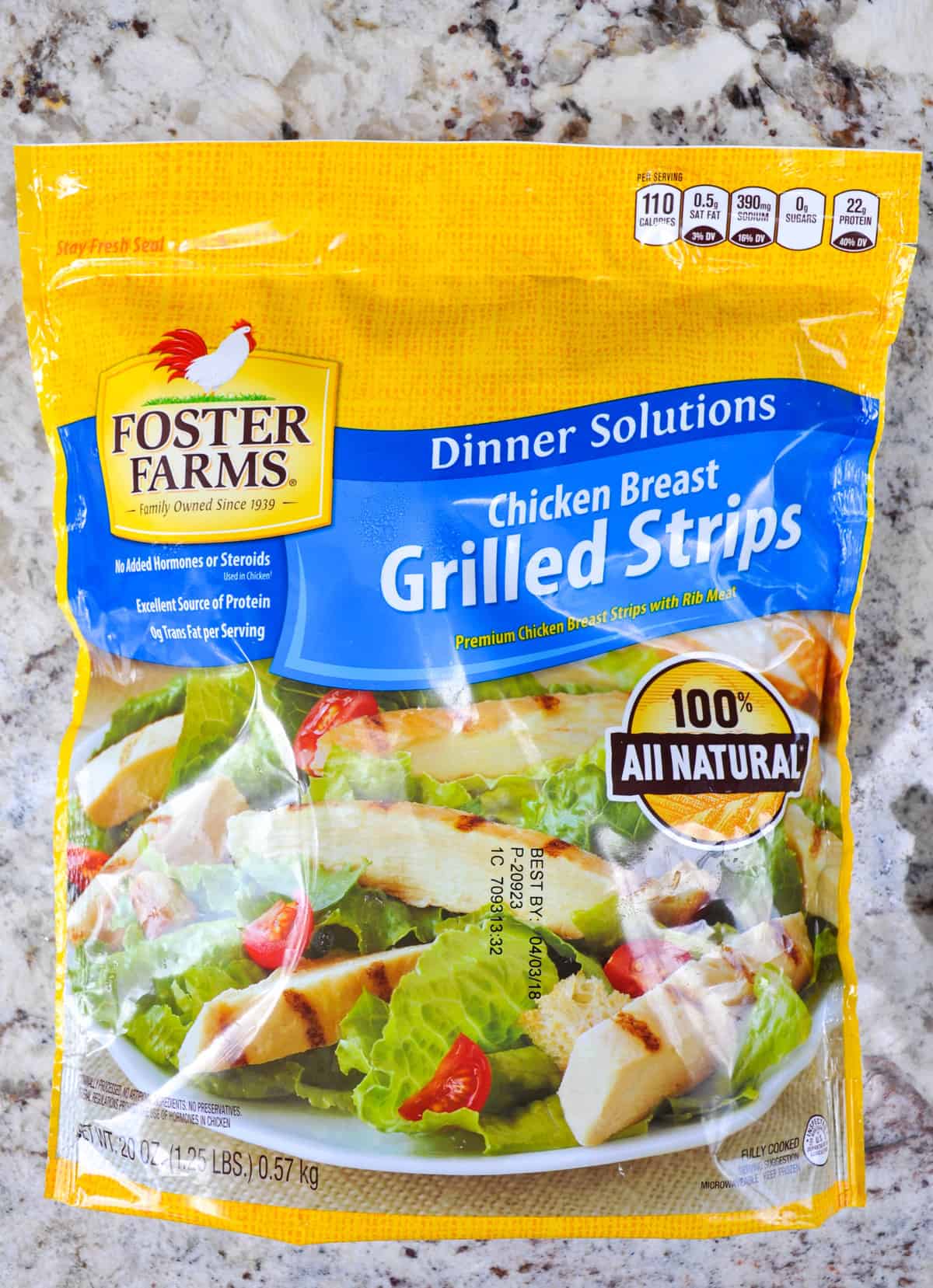 This is a great time saver! I used them straight out of the bag and right onto the pizza… still frozen!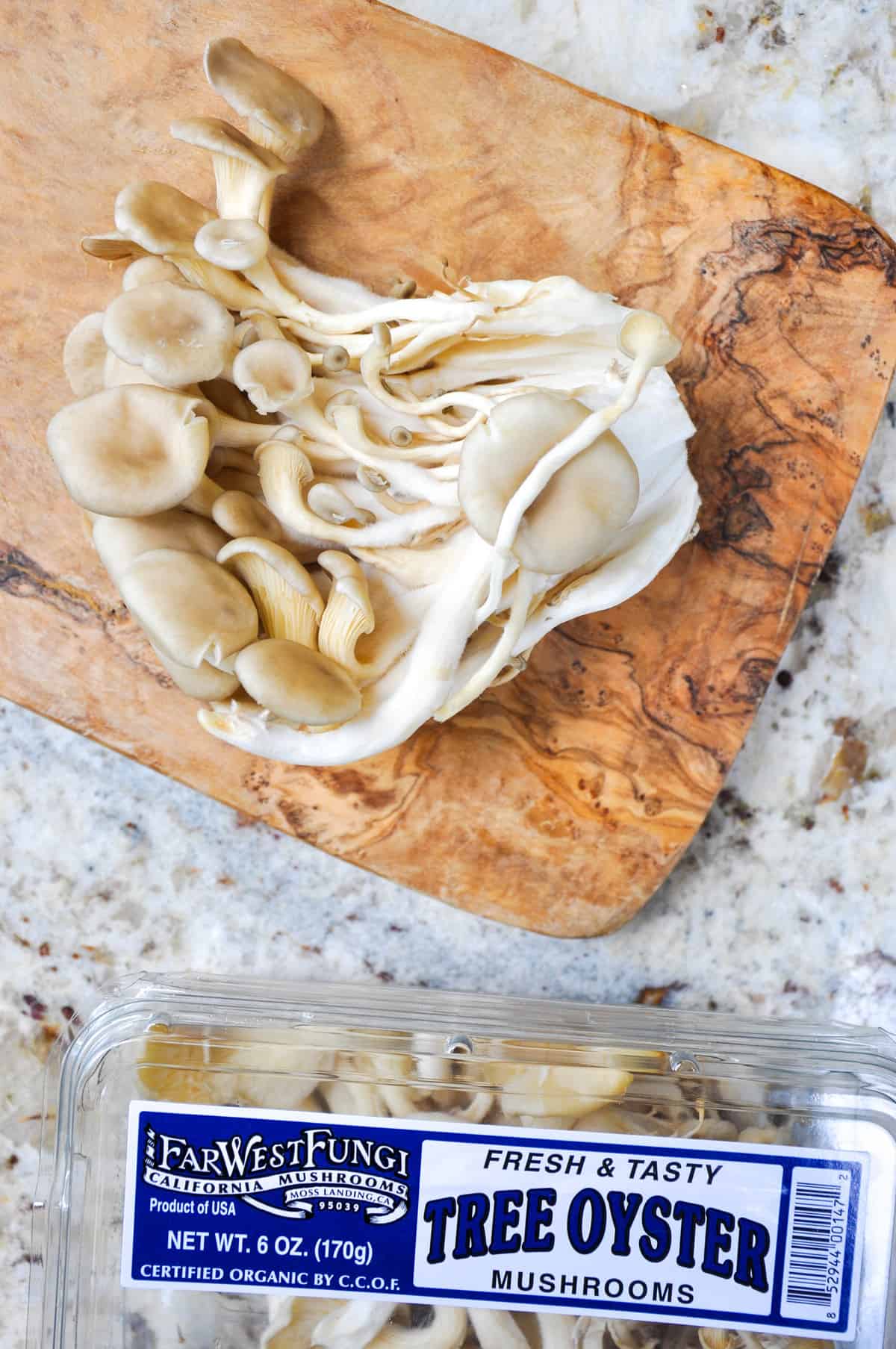 I also used fresh mushrooms…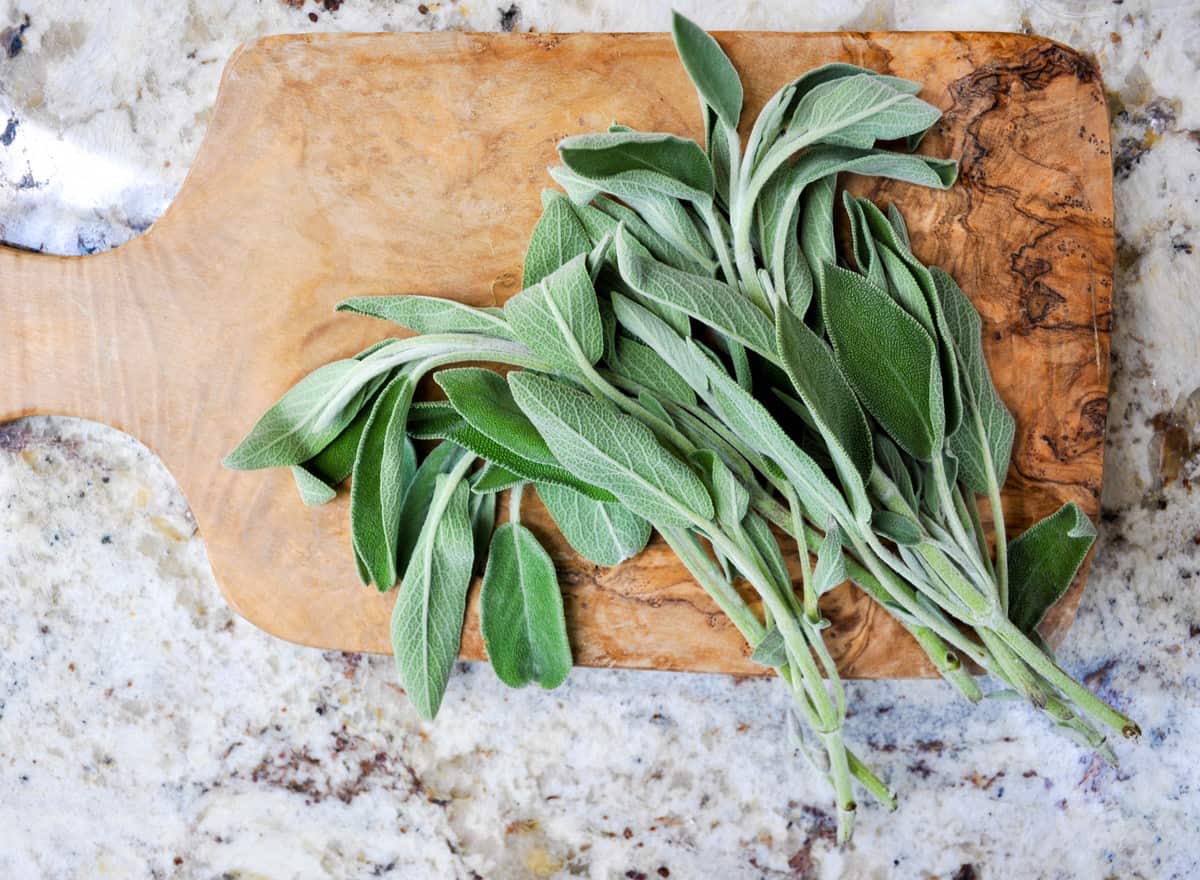 And leafy, fragrant sage.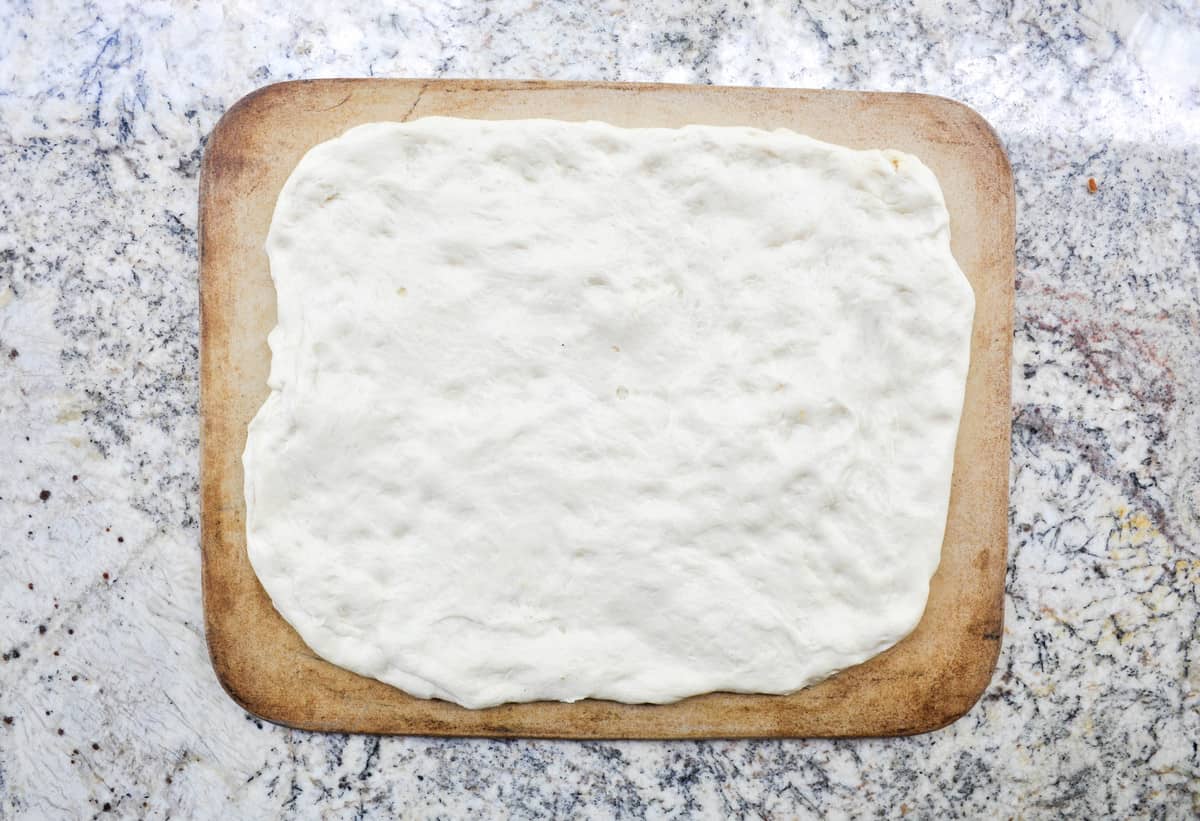 Like all of my pizzas, I like to use homemade dough. I usually will make a large batch (enough for five pizzas) and just freeze the extra dough for later use. You can use store bought dough too… no worries!
Place the dough on a pizza stone or baking sheet.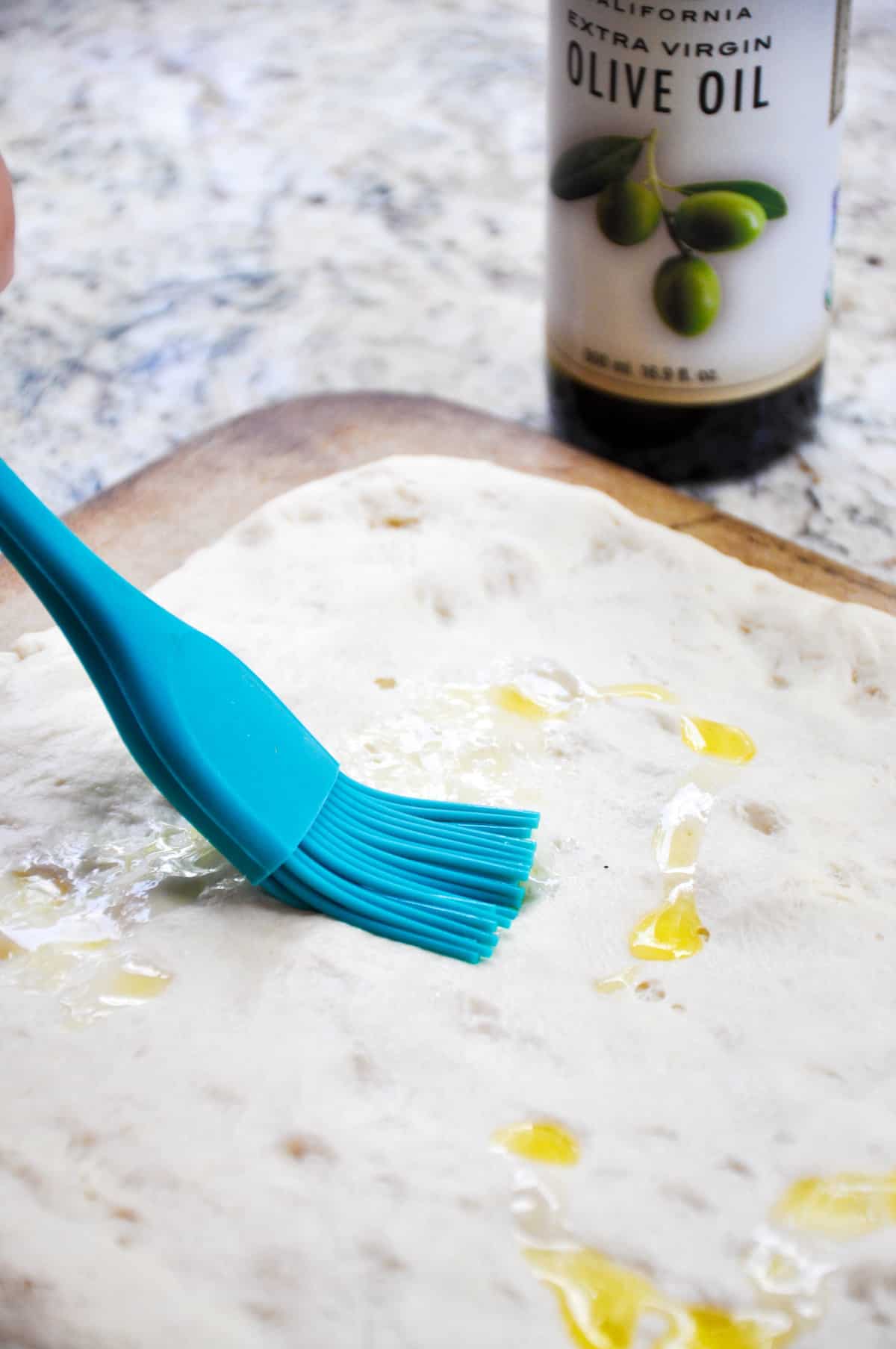 And lightly brush with extra virgin olive oil.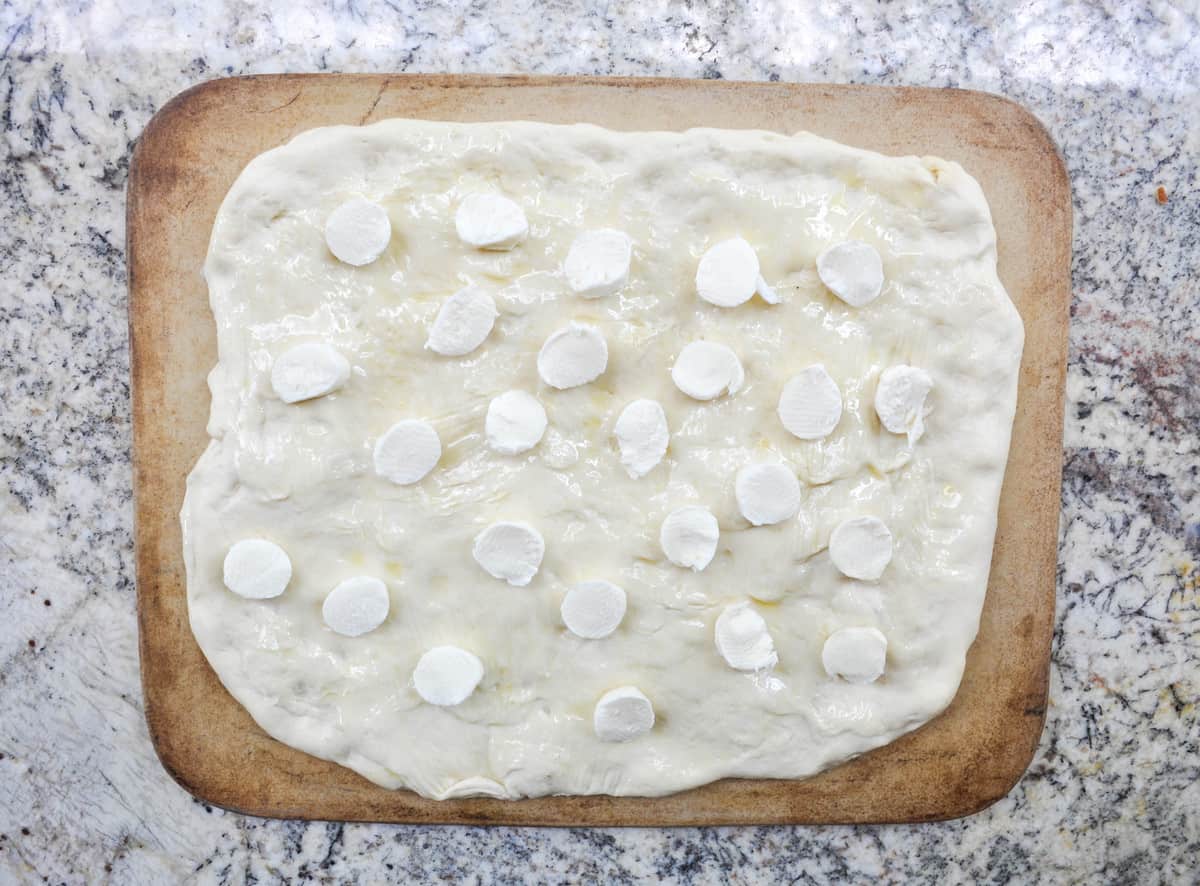 Dot with fresh mozzarella.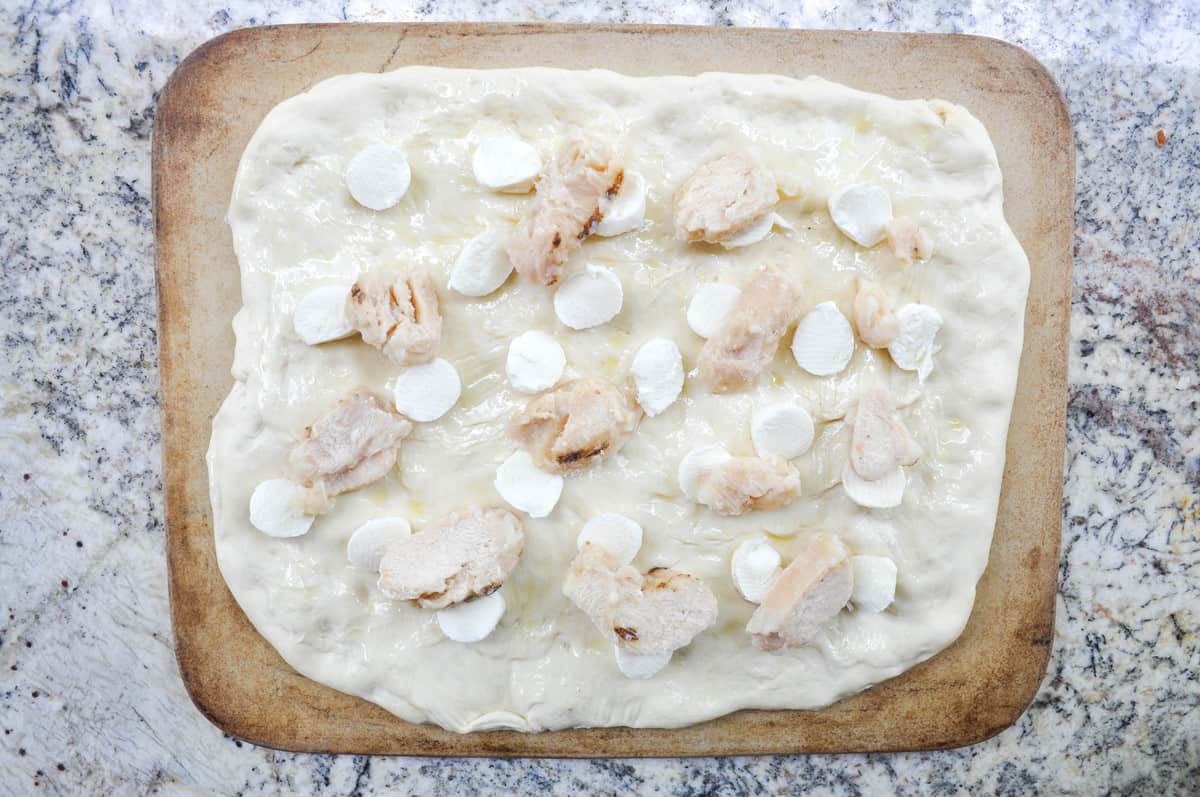 Add the chicken pieces.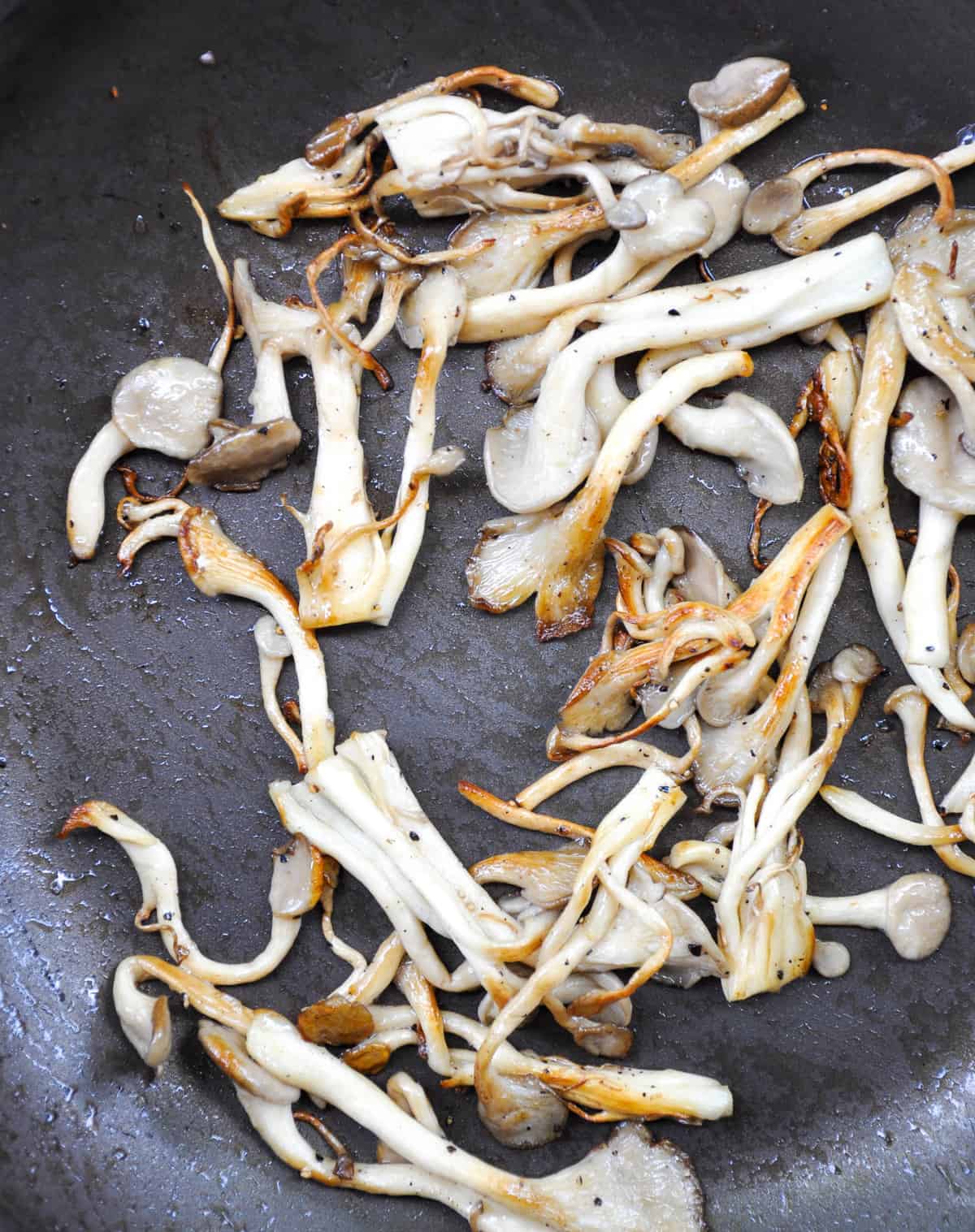 I previously sautéed the mushrooms in a bit of olive oil with salt and pepper.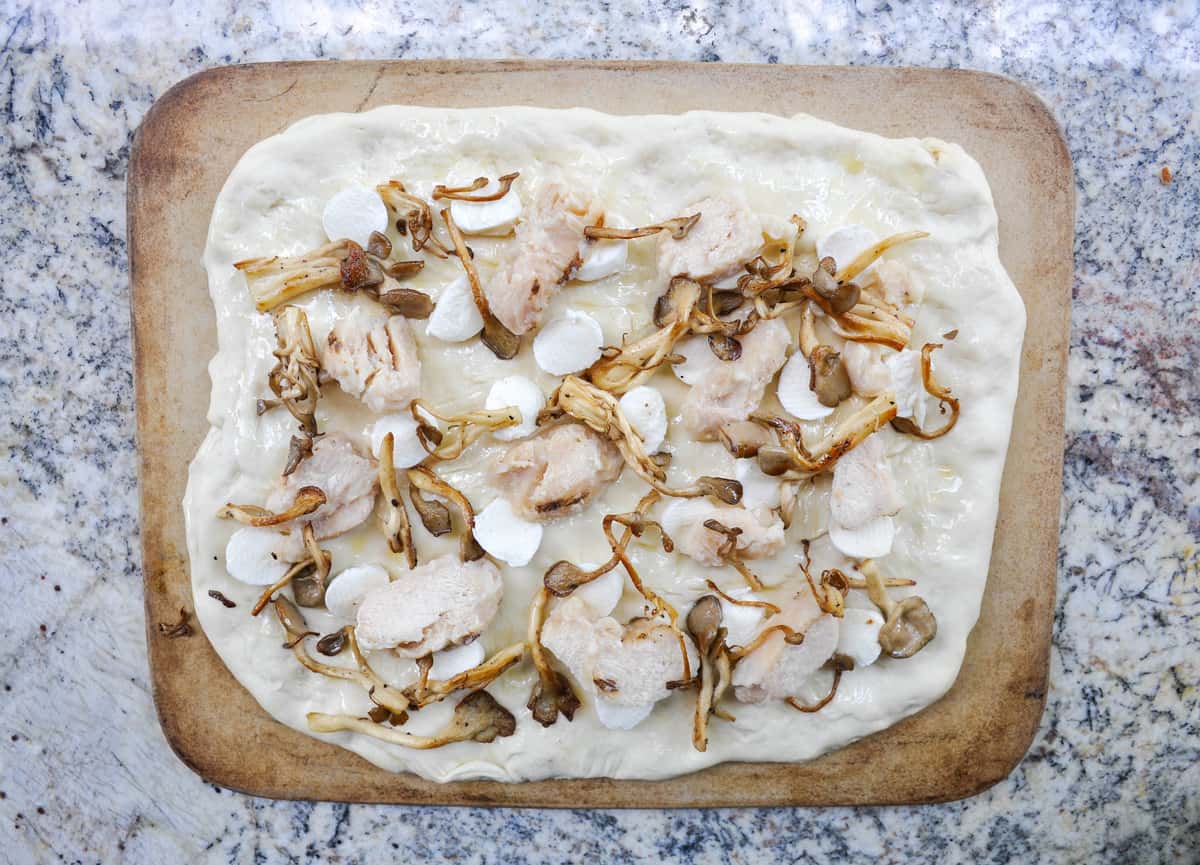 And those went on next.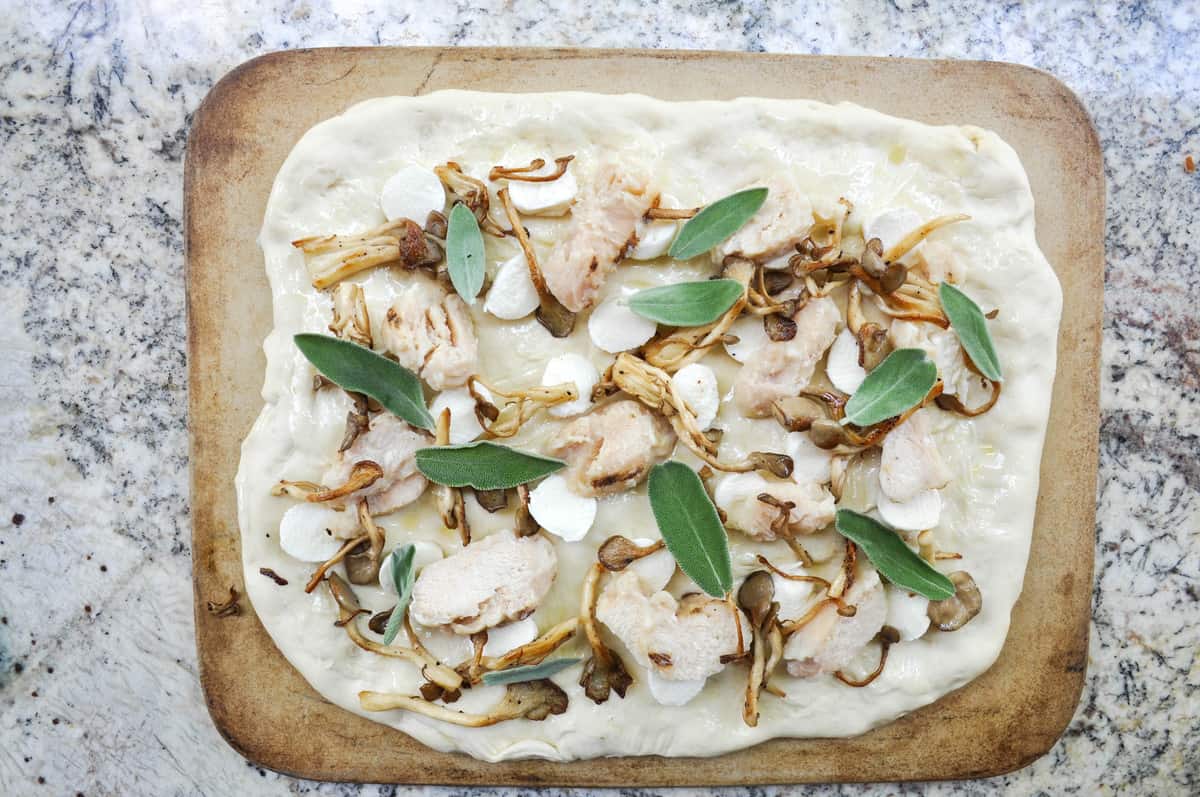 Lastly, I added fresh sage leaves to the top and dusted the entire pizza with shredded parmesan.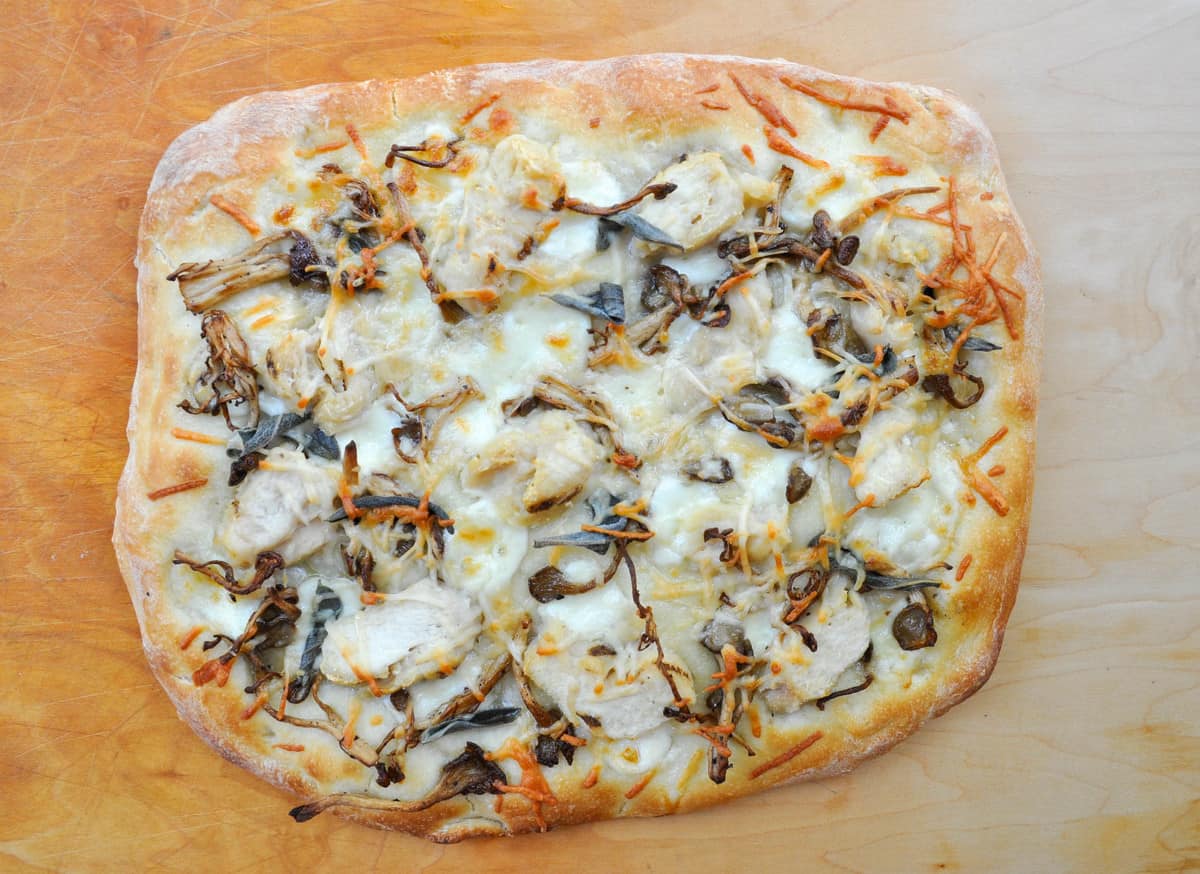 Bake in a 450 degree oven for 12-15 minutes. Allow to rest a few minutes before slicing.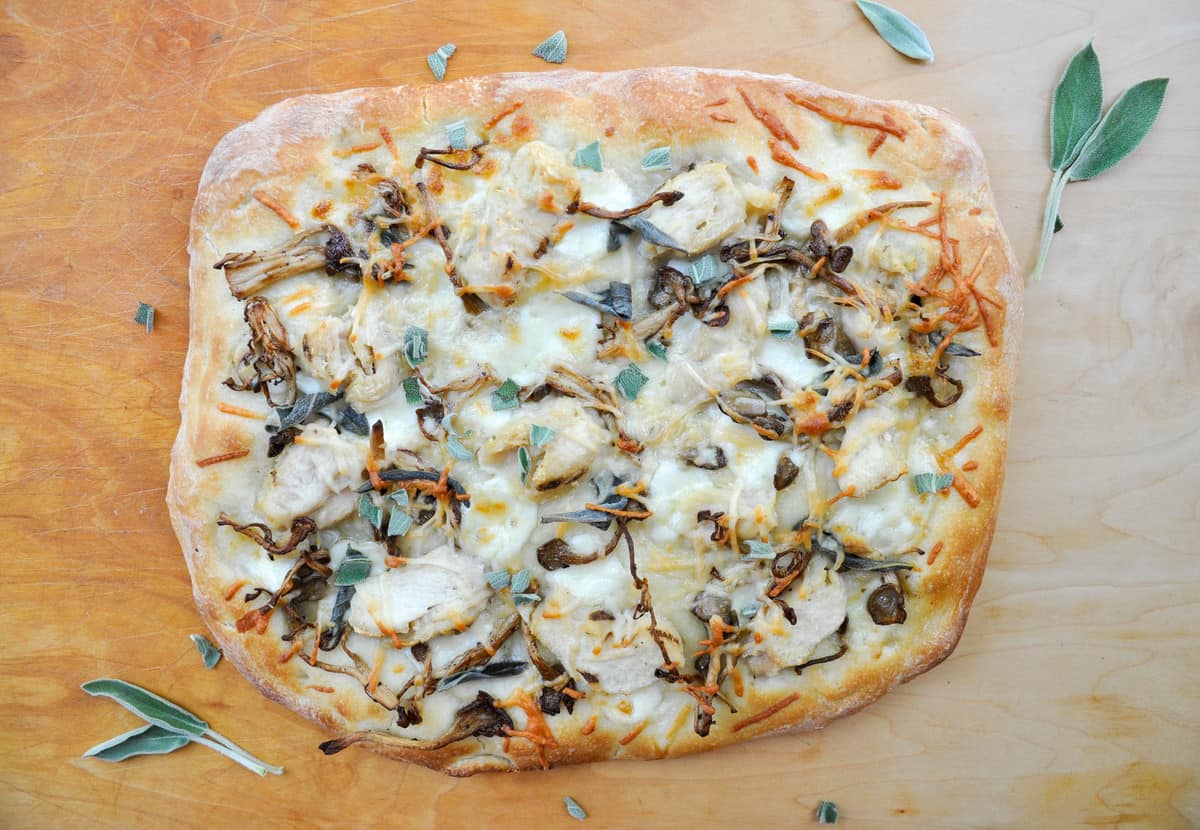 I sprinkled mine with a few more pieces of chopped fresh sage.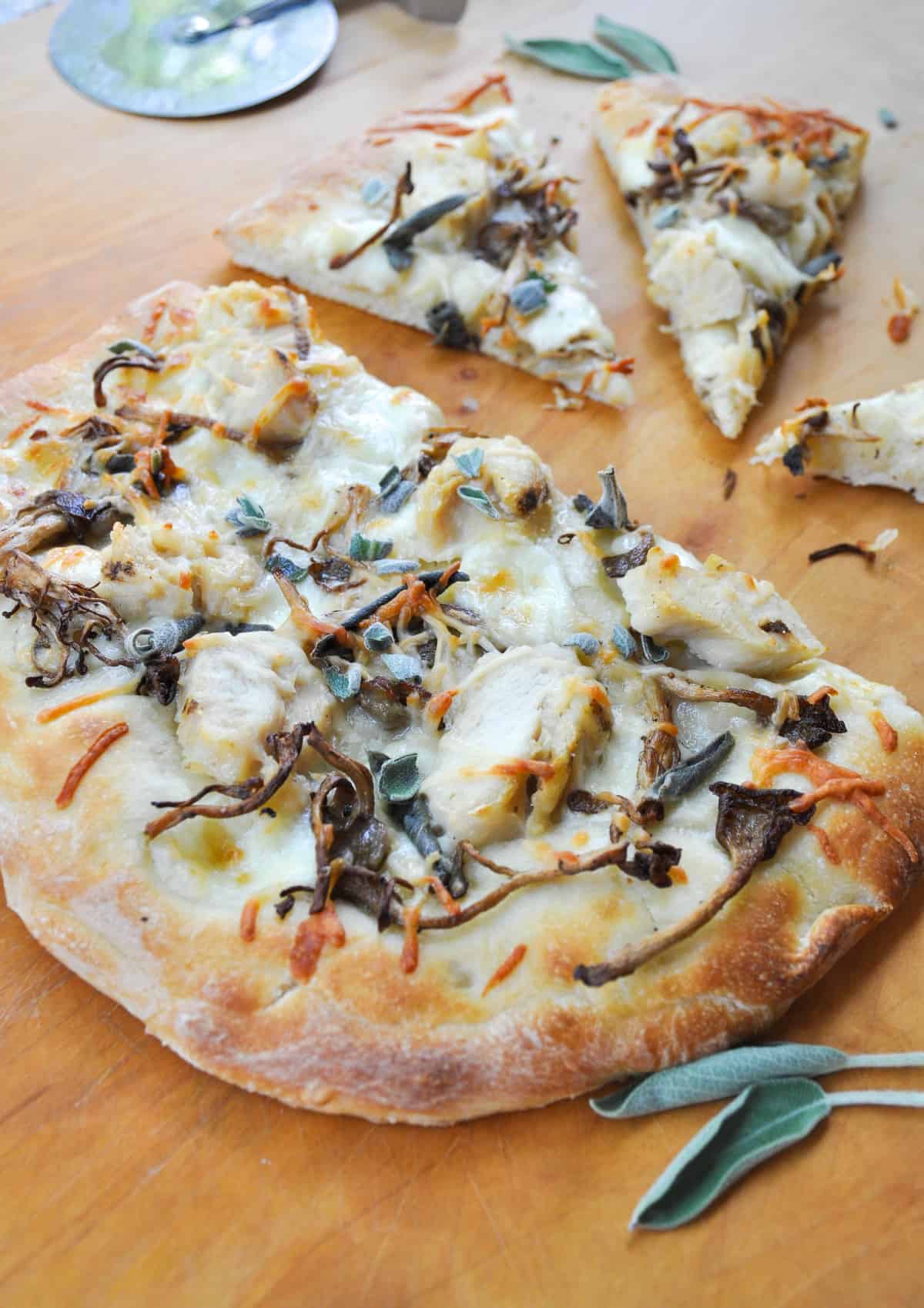 Slice up and enjoy!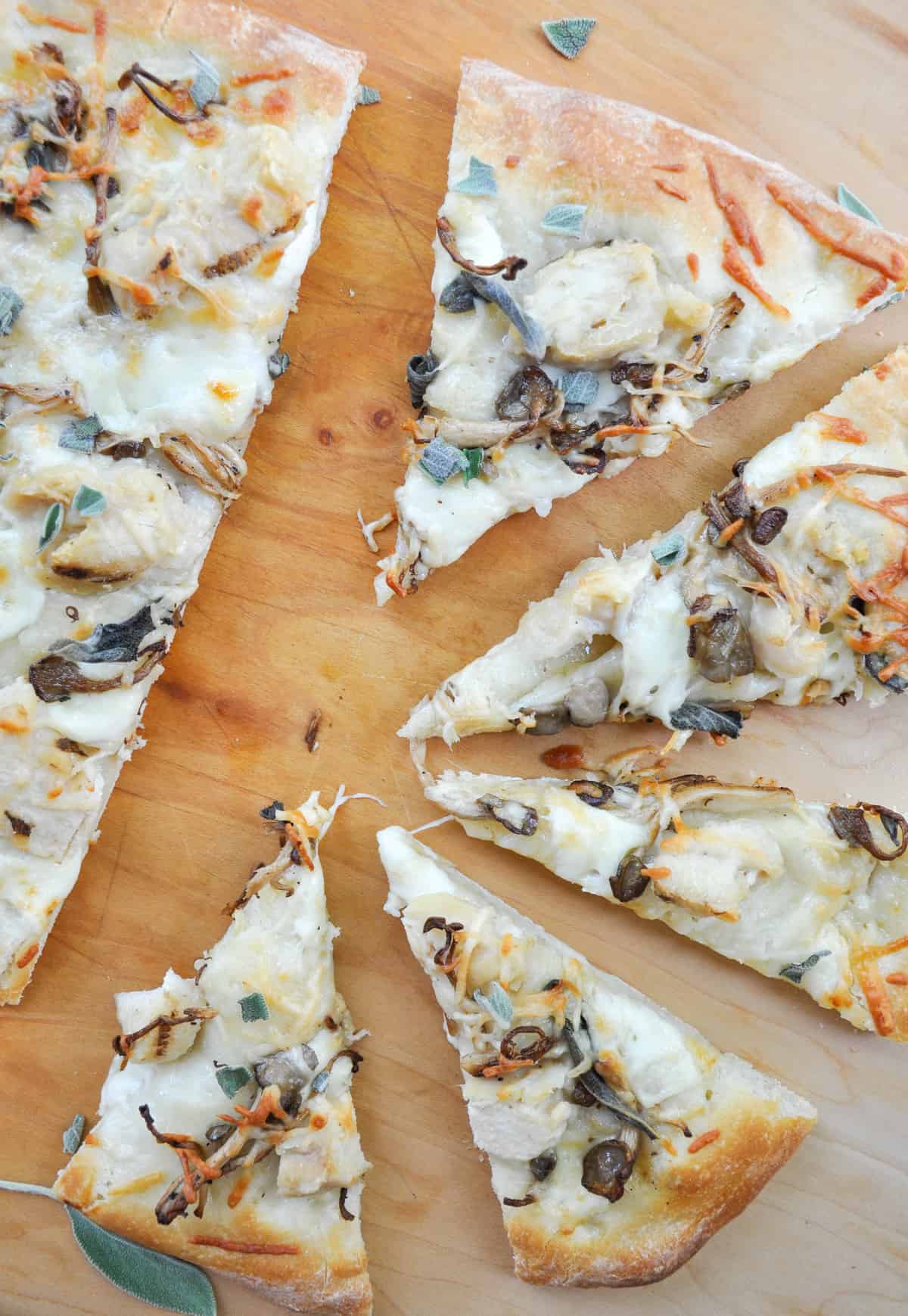 All three of the dominant flavors work well together making this definitely one of the more savory pizzas we have created. And since chicken, mushrooms, and sage are all available year-round in California, you can bet this will be on the rotation every few months.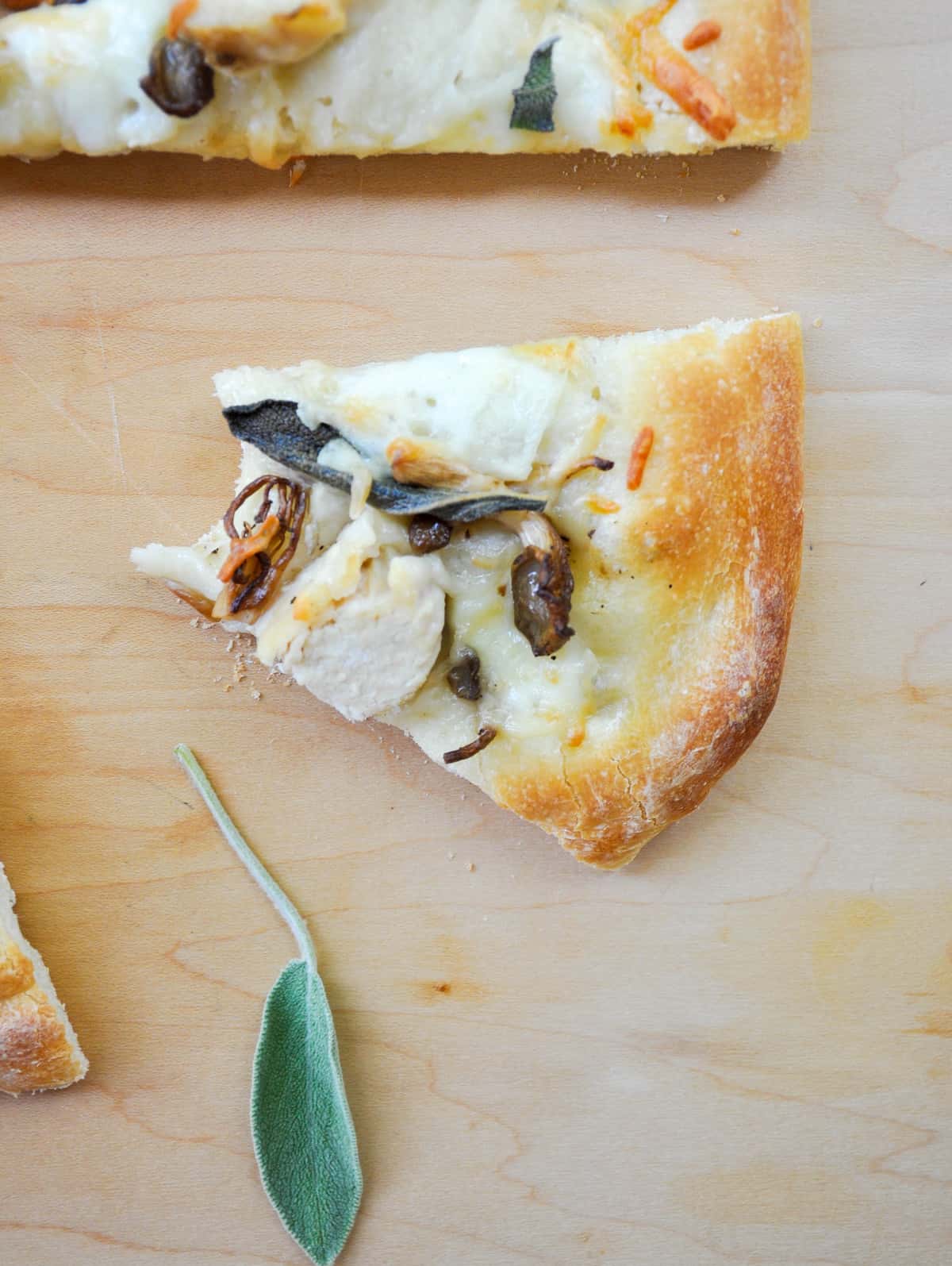 Here is the recipe for ya!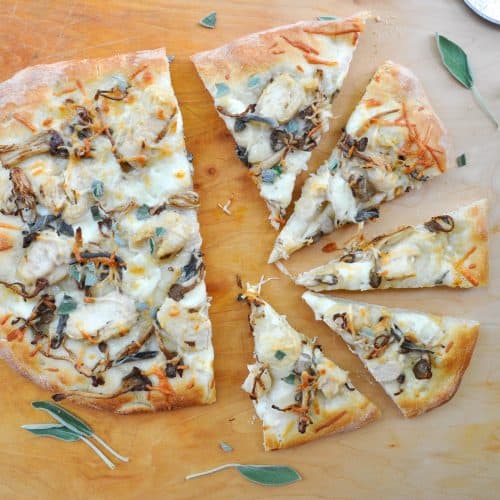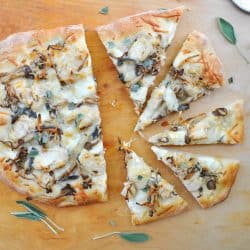 Chicken Mushroom Sage Pizza
Ingredients
1 pizza dough
1 package Foster Farms grilled chicken breast strips
1 package mushrooms
10 fresh sage leaves
8 oz. fresh mozzarella
4 oz. shredded parmesan
Instructions
Preheat oven to 450 degrees.

Press dough onto pizza stone into the desired shape. Brush with a bit of olive oil.

Sautee mushrooms in 1 T. of olive oil until they begin to brown.

Top with fresh mozzarella, chicken, sautéed mushrooms and 8 of the sage leaves.

Dust with parmesan and place in oven to bake for 12-15 minutes or until done. Remove from oven and let rest a few minutes.

Chop the remaining sage leaves and sprinkle onto the pizza.

Cut and serve!
Do you like pizza as much as we do? Check out these others we've made…