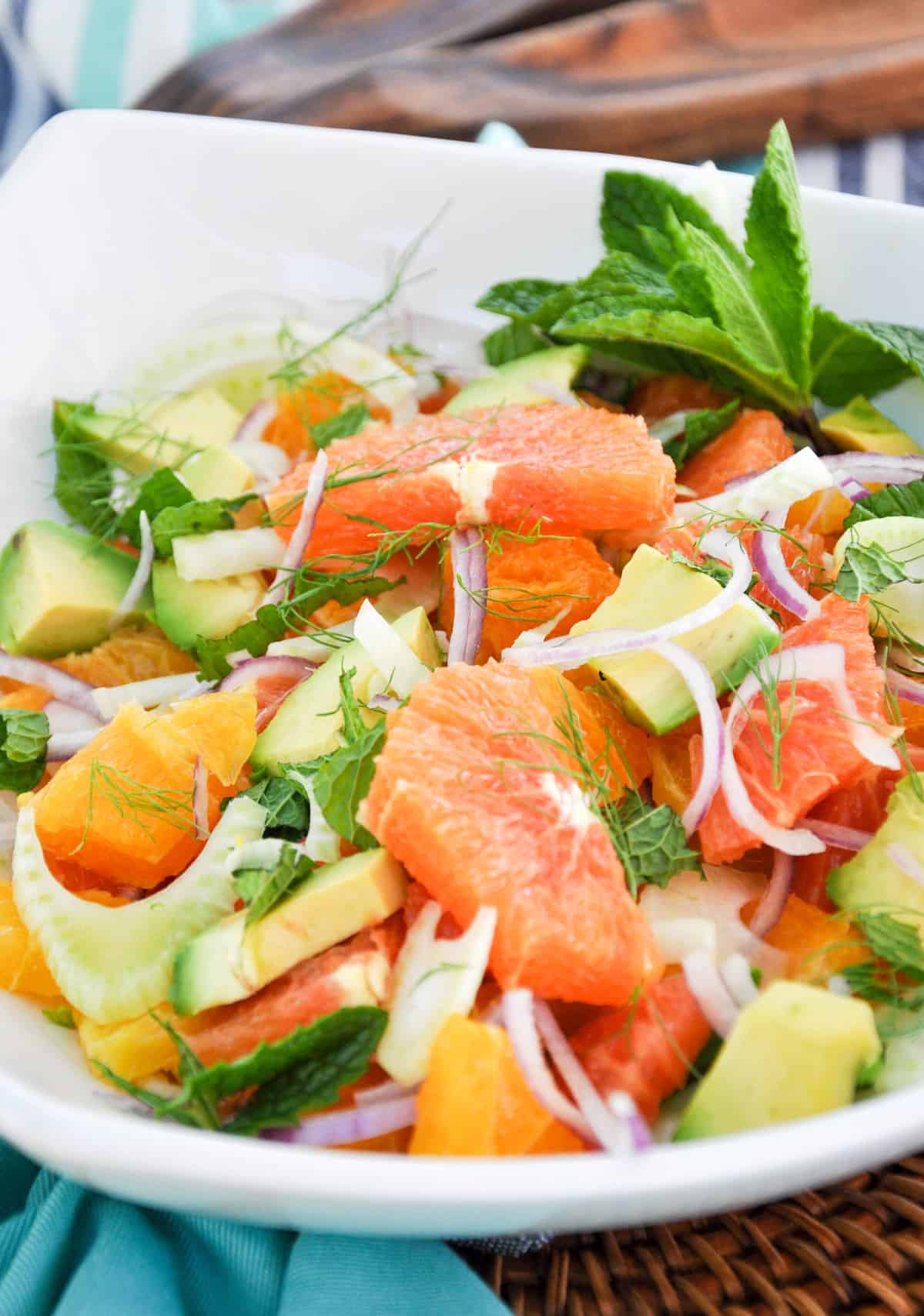 CA GROWN Blog
Discover. Learn. Connect.
Citrus Spring Salad
April 5, 2016
Eat the Season!
Sign Up For Weekly Recipes
« Back to Recipes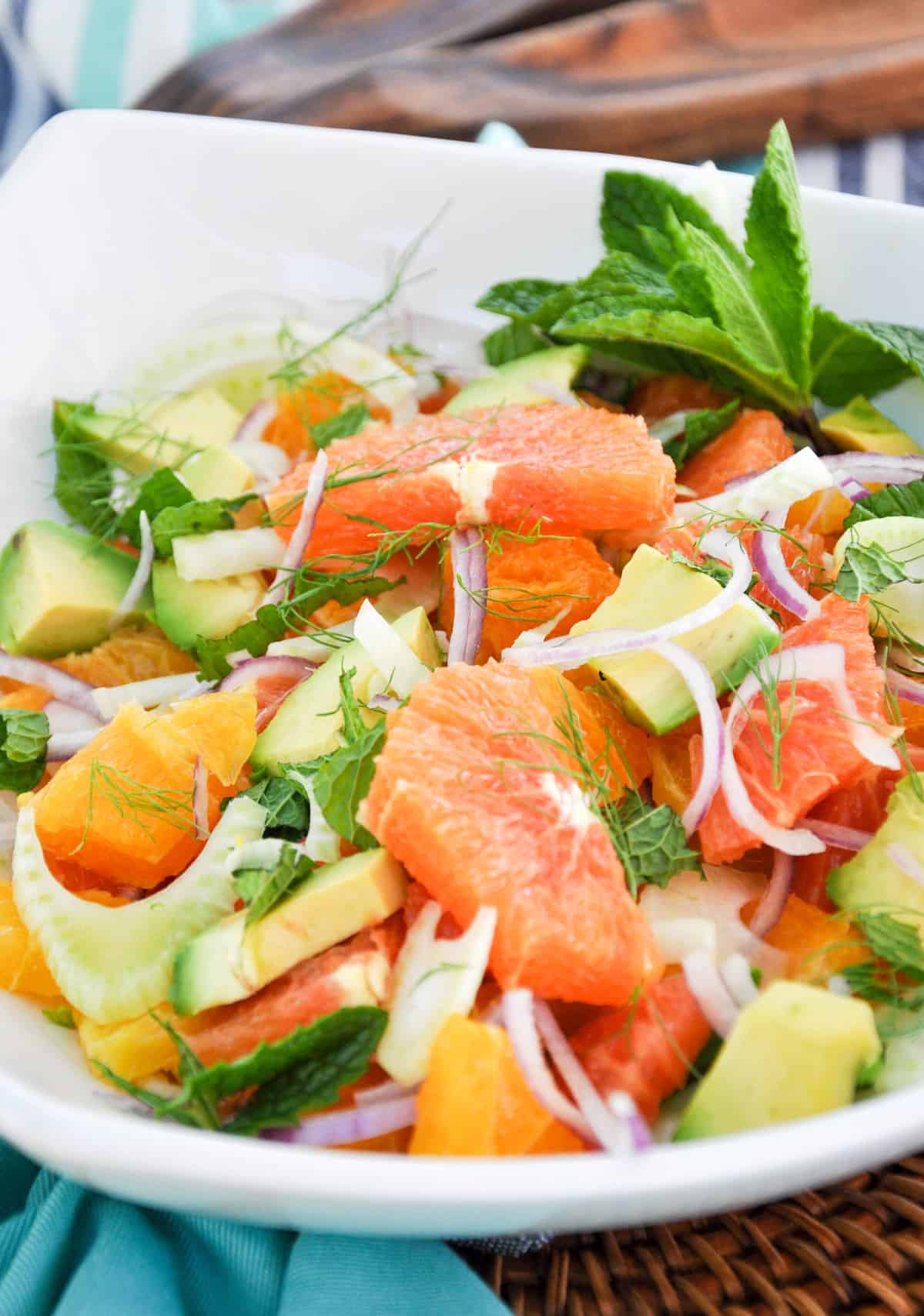 Citrus Spring Salad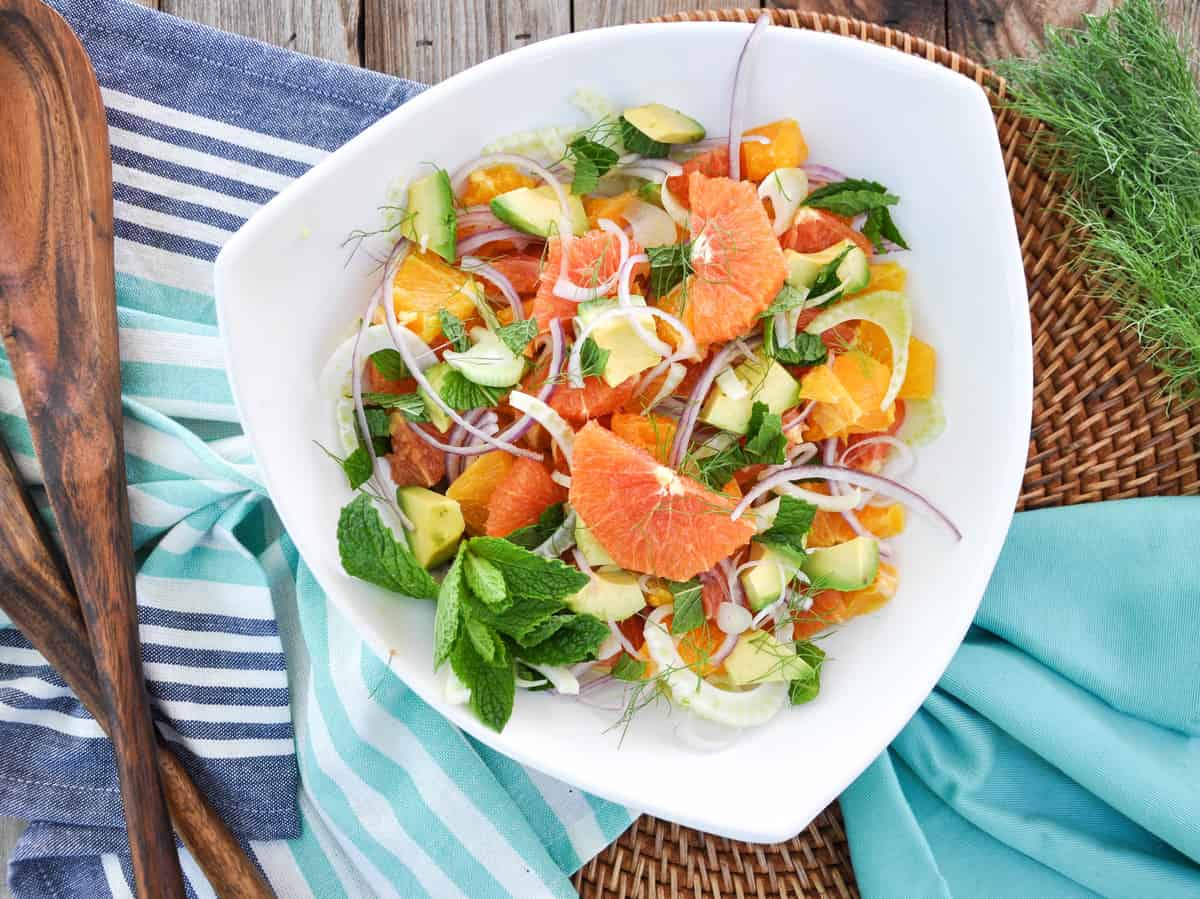 Have you ever tasted sunshine?
Well… me neither, but still, I'm quite positive that it would taste just like this!
Every tasty ingredient in this refreshing salad compliments each other like I've never experienced before. I don't think I would add or omit any component since each flavor and texture is so unique and strikes a perfect balance to this dish.
Also, those colors – vivid, complimentary and gorgeous!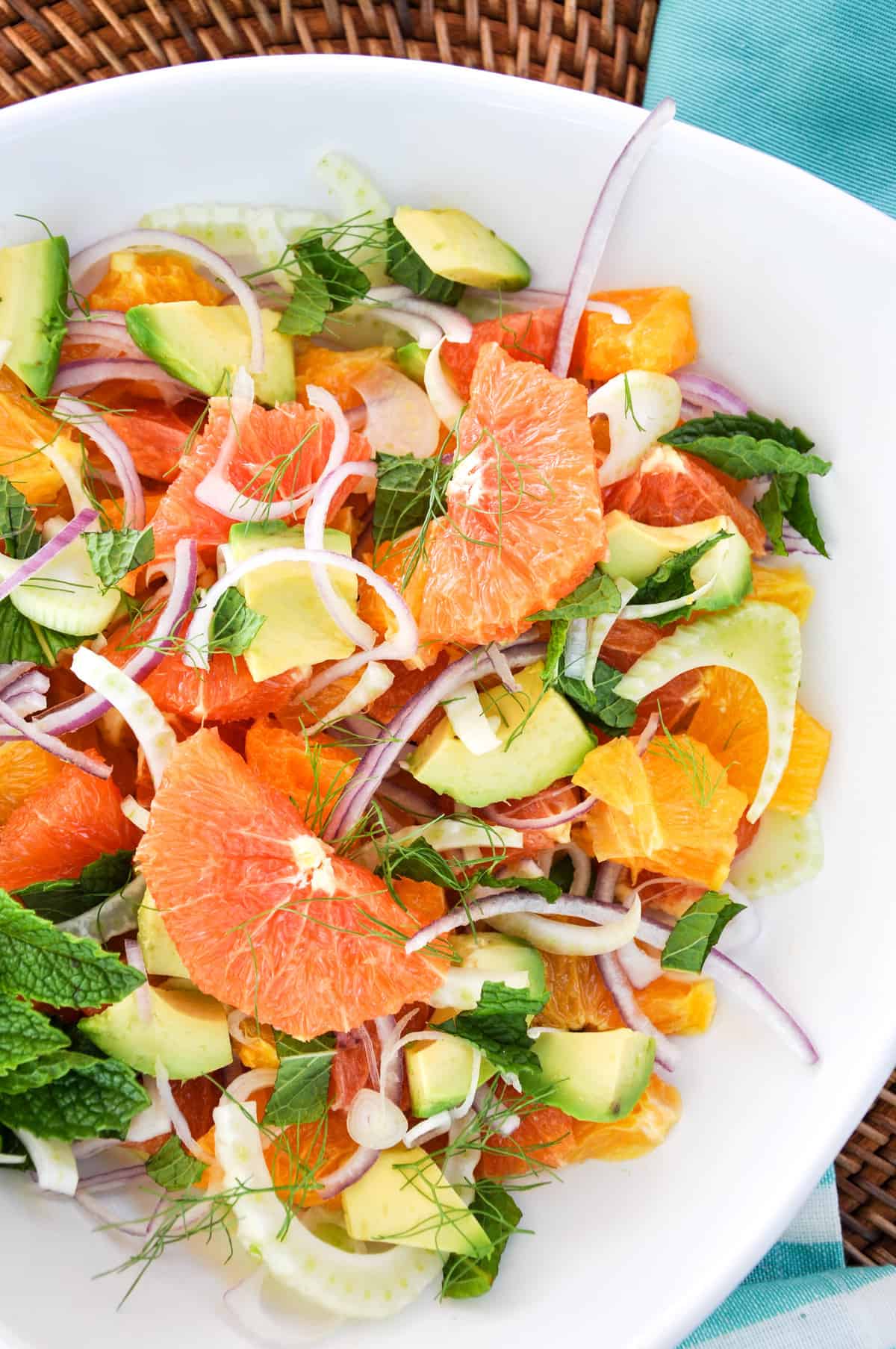 Prep and assembly is a snap and all things considered, you might even have everything you need right in your fridge! Ok, but, maybe not the fennel bulb (also called sweet anise). In fact, you might get a little apprehensive to include fennel if you've never used it before, but believe me, you will be pleasantly surprised. Recently, fennel has become quite the trendy veg, so you may have already been served fennel in a restaurant without even knowing it!
I have come to especially love fennel and am always looking for ways to include it in my kitchen. I even want to start growing it in my garden!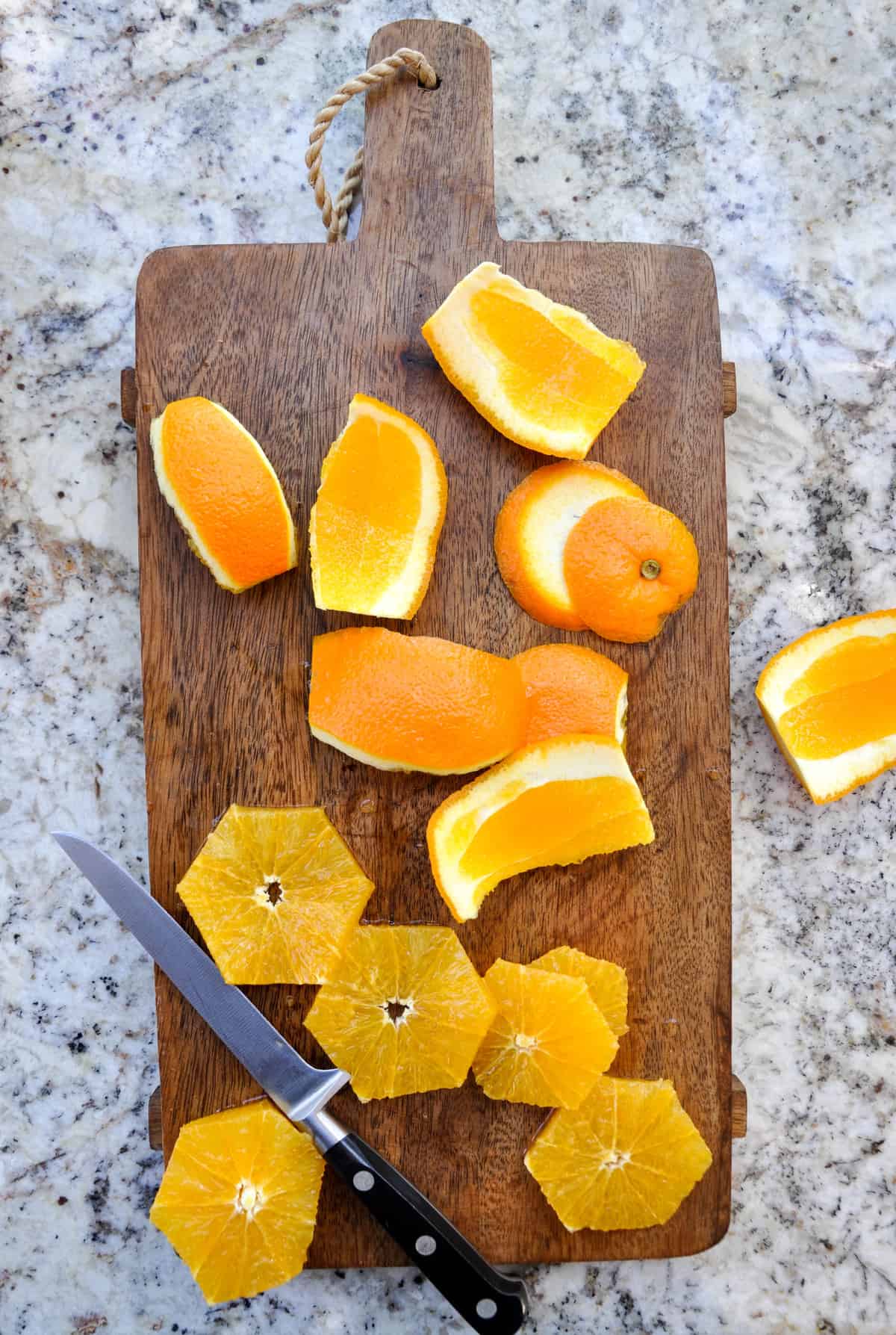 In this case, the largest element of this refreshing salad is an array of juicy citrus. I used Cara Cara, Navel, and Minneolas. They were all so sweet and juicy! I couldn't decide which variety was my fave, so I just used them all.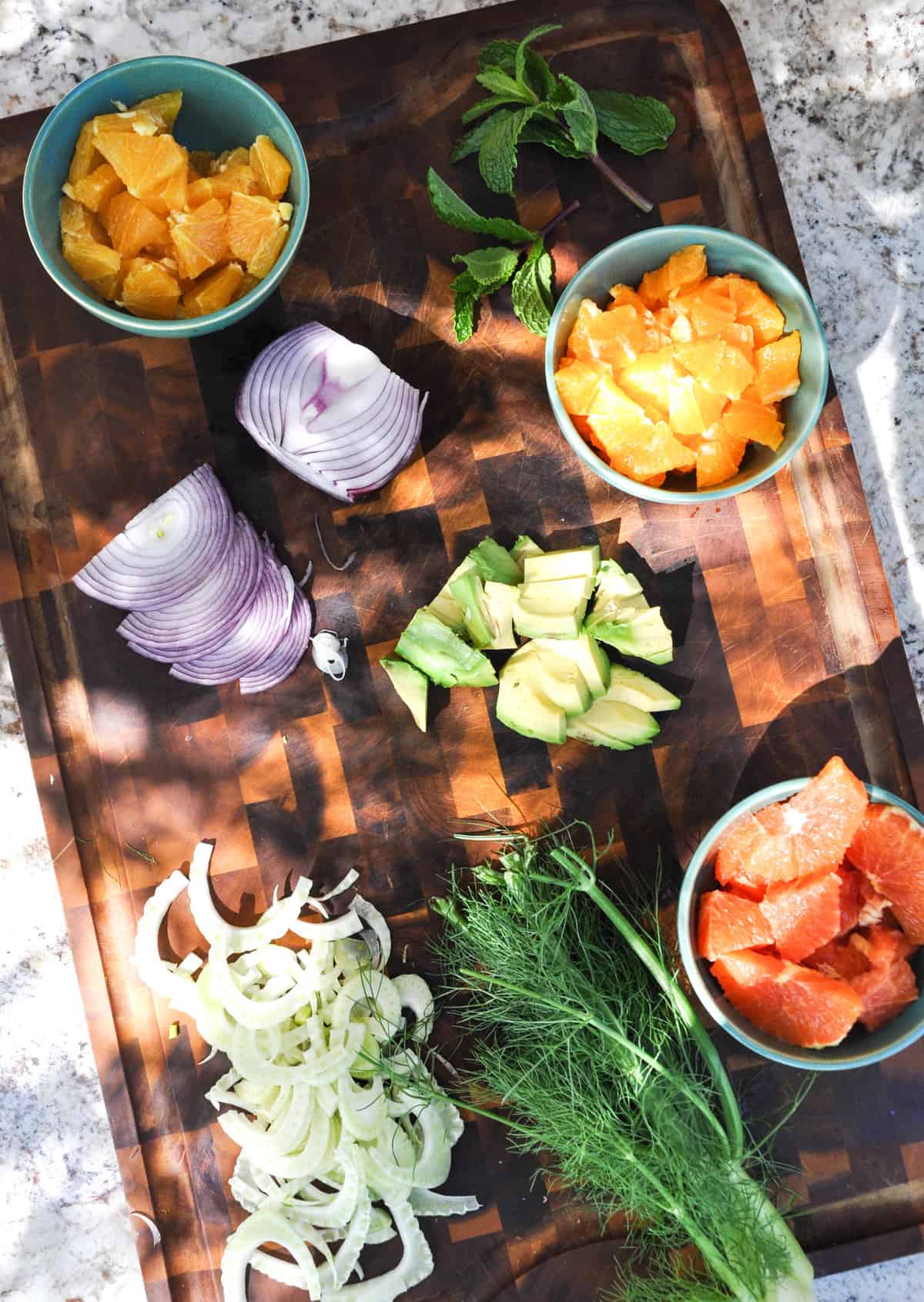 The other stars of the dish are undeniably avocado, red onion, and fresh mint…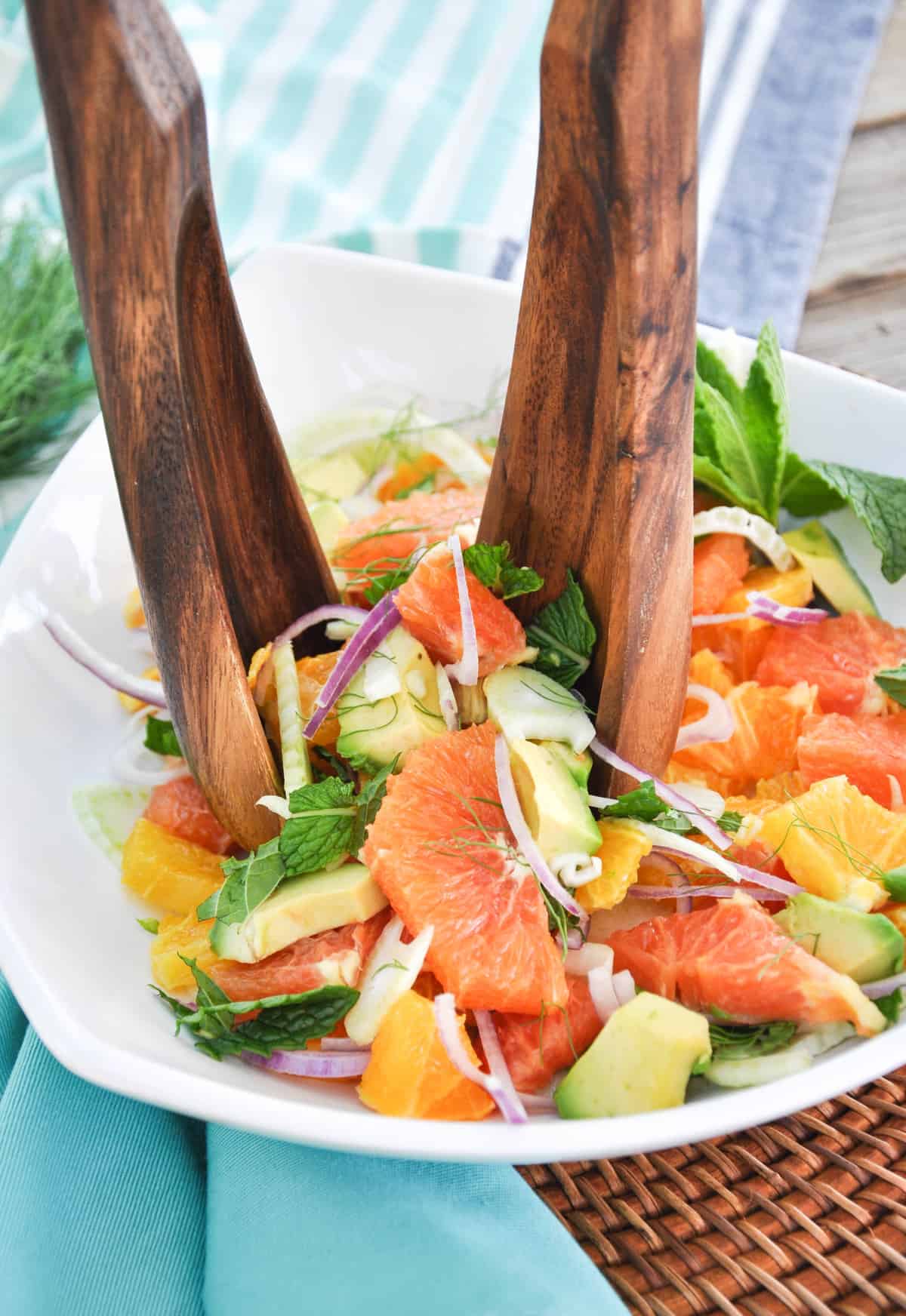 In truth, it's hard not to stare, isn't it?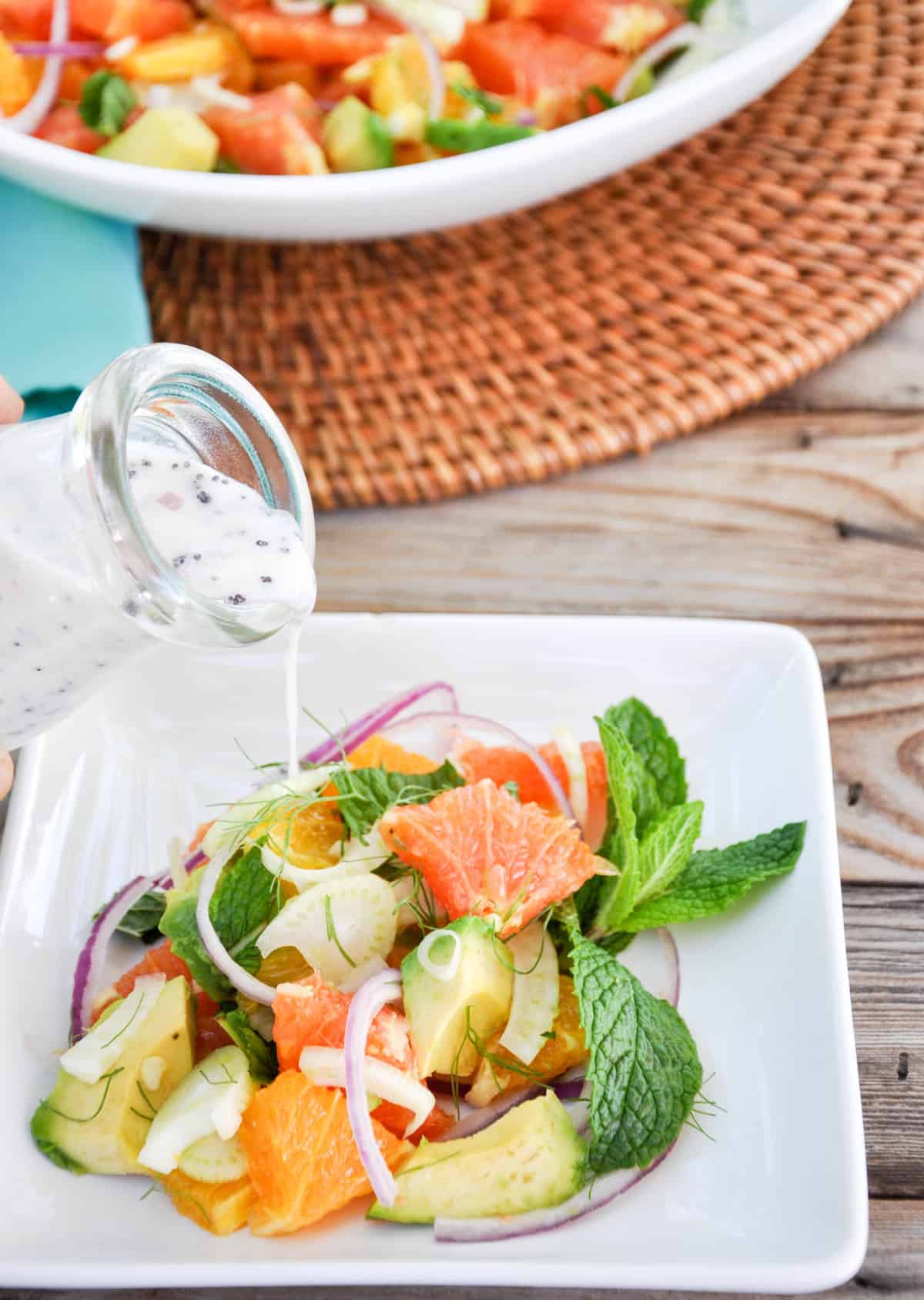 While this salad is fantastic on its own, this dressing really adds a pop of flavor!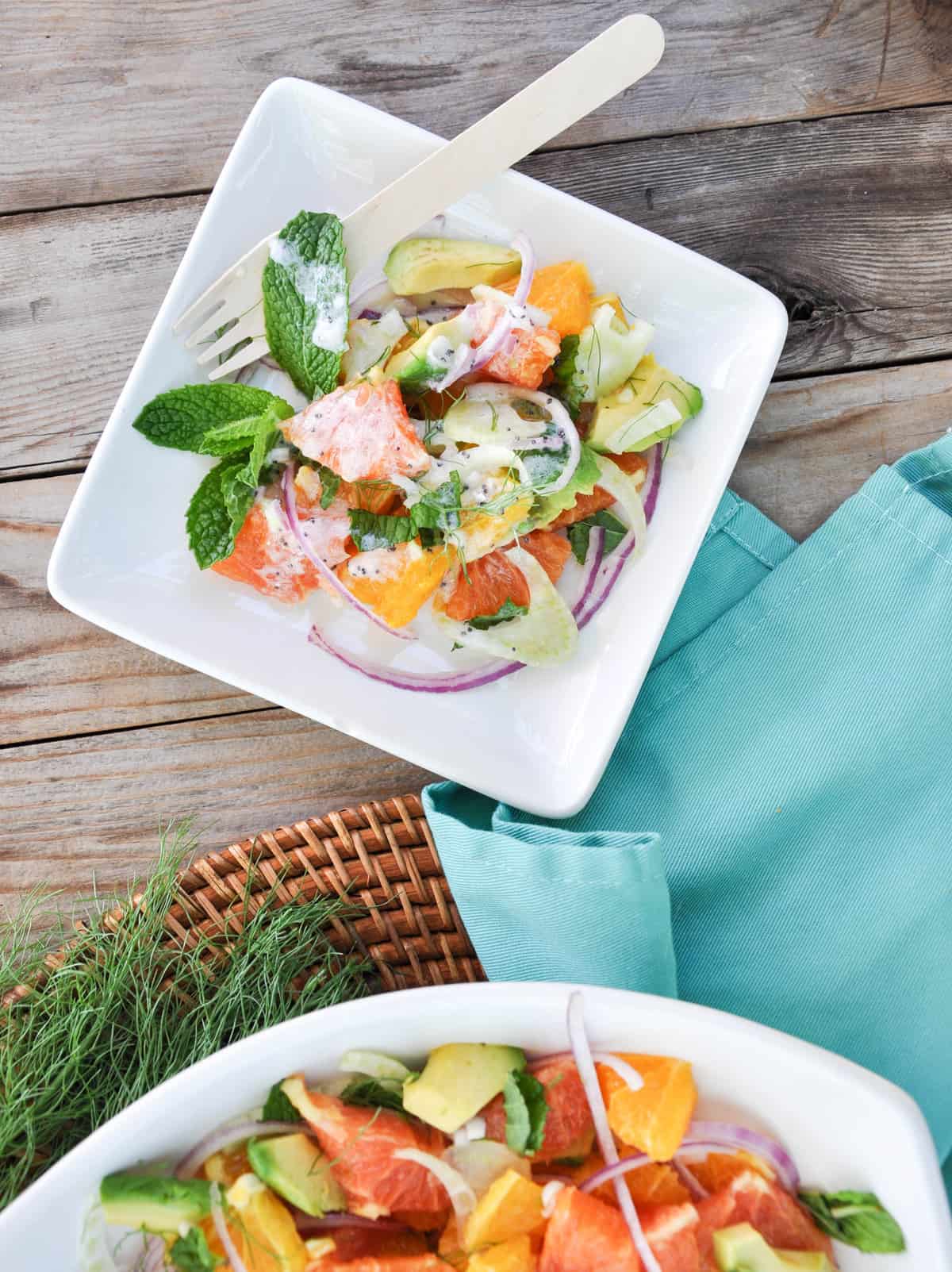 I served this salad with a basic poppy seed vinaigrette that I whipped up (recipe included below), but you can always use a quality store-bought poppy seed dressing to make things extra simple.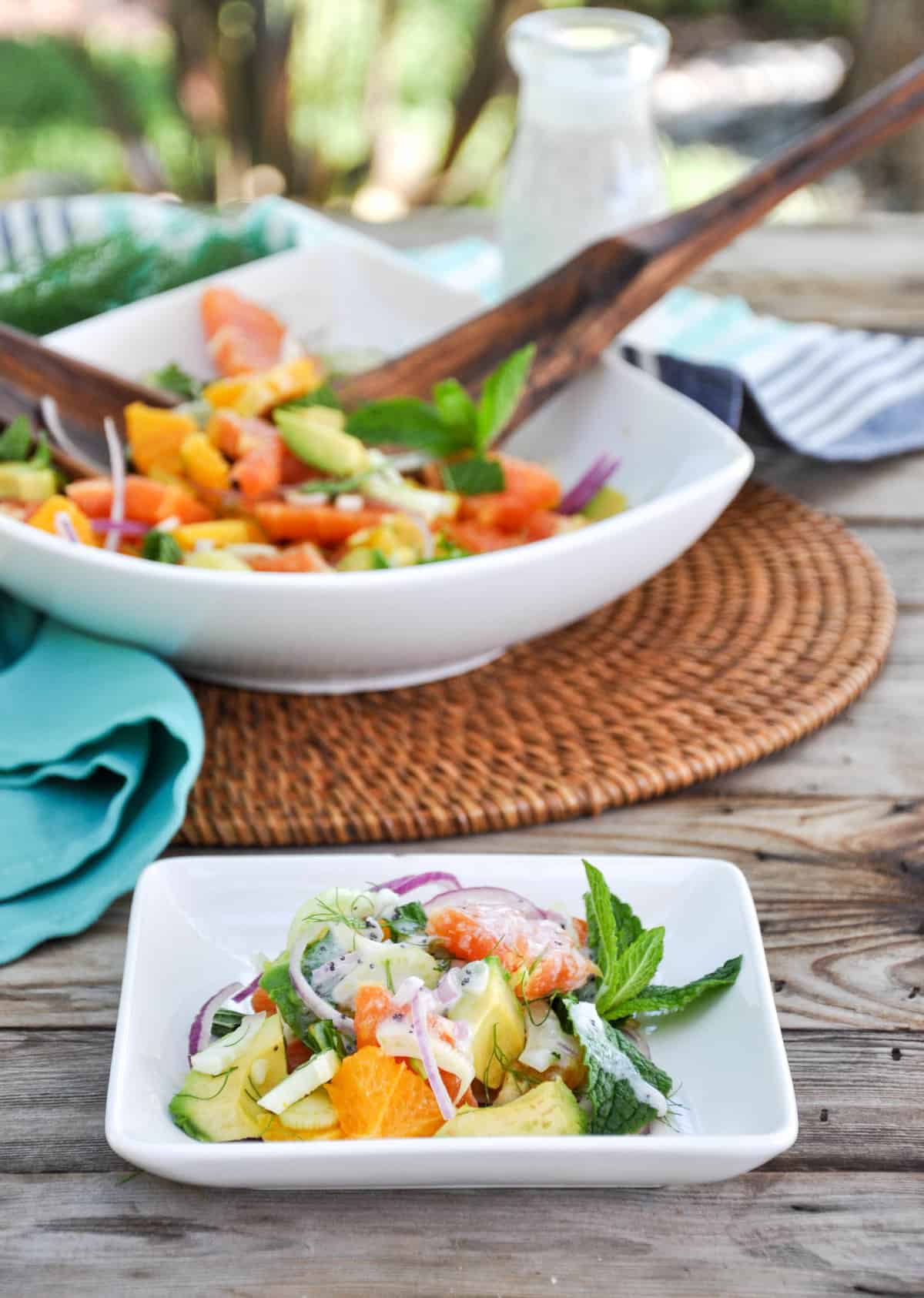 Surely you're getting hungry by now. Because I know I am!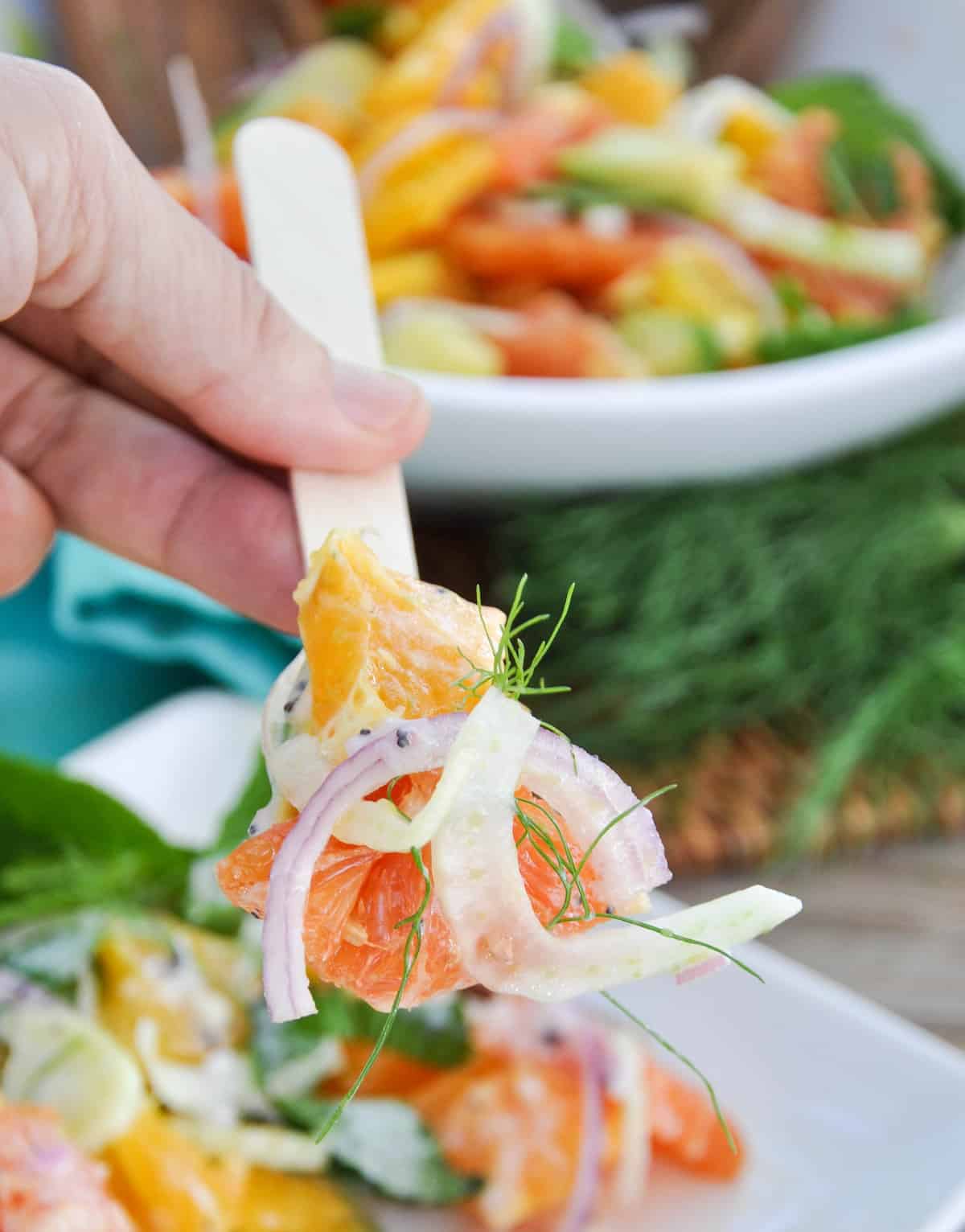 At this point, I've tortured you long enough, so here's the recipe!
Citrus Spring Salad
2016-03-31 12:40:45
Ingredients
2 navel oranges
2 cara cara oranges
4 minneolas tangelos
1 fennel bulb, sliced thin
1/2 red onion, sliced thin
1 avocado, sliced into bite sized chunks
2 sprigs of fresh mint, leaves roughly chopped
FOR DRESSING
1/2 cup greek yogurt
1/2 cup vegetable oil
1/3 cup apple cider vinegar
1/4 cup sugar
1 shallot, chopped fine
1 T. poppyseed
1 t. salt
Instructions
Combine all dressing ingredients and whisk to blend. Refrigerate
Remove all the rinds from the citrus and cut into bite size pieces (allow to partially drain in a colander if needed)
Layer half of the fennel, avocado and red onion on a platter or shallow bowl
Add half of the citrus on top
Layer the other half of the fennel, avocado and red onion
Top with the remainder of the citrus
Add chopped mint and a few fennel top greens to garnish
Adapted from Inspiration
California Grown https://californiagrown.org/