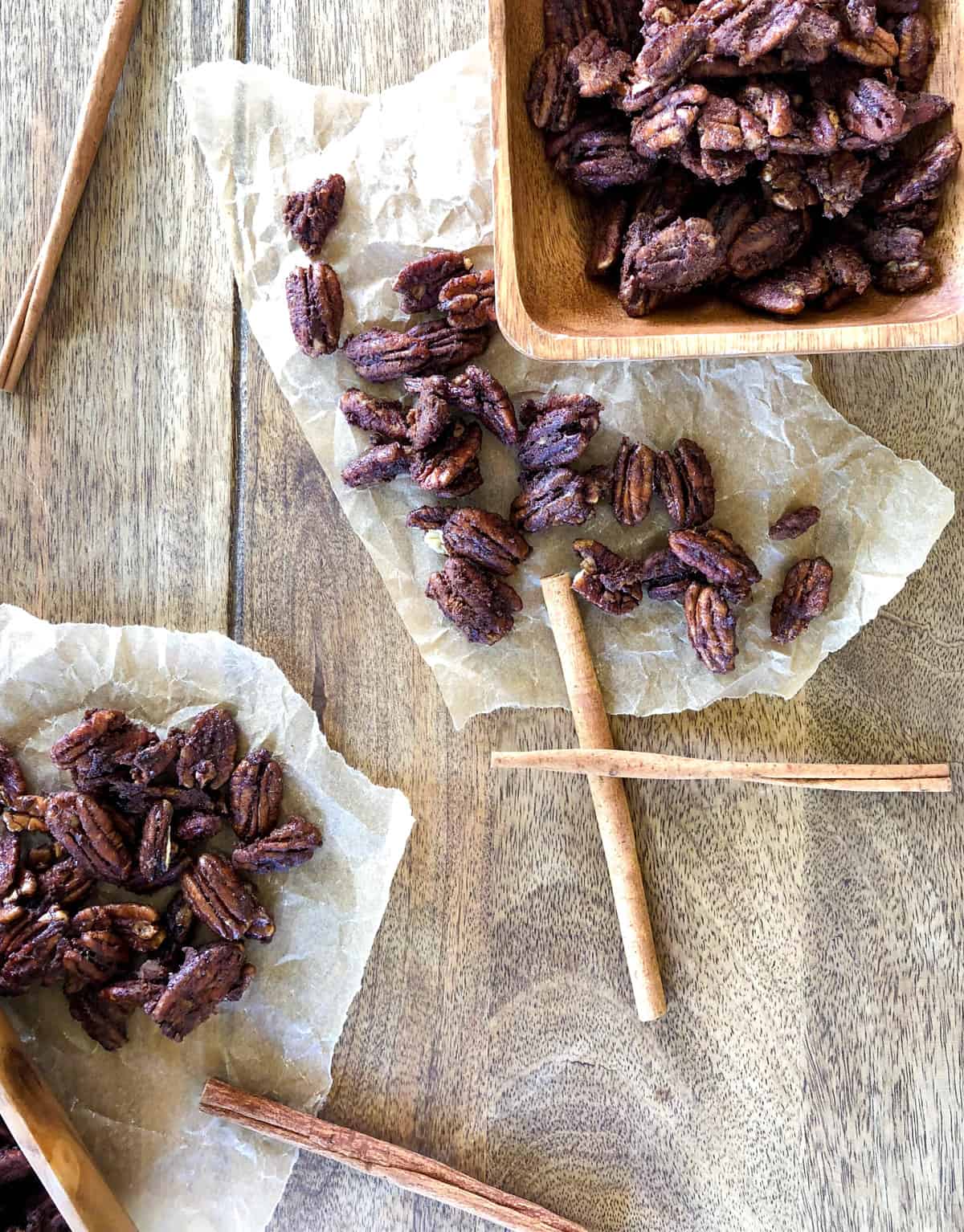 CA GROWN Blog
Discover. Learn. Connect.
Spiced Pecans
April 5, 2018
Eat the Season!
Sign Up For Weekly Recipes
« Back to Recipes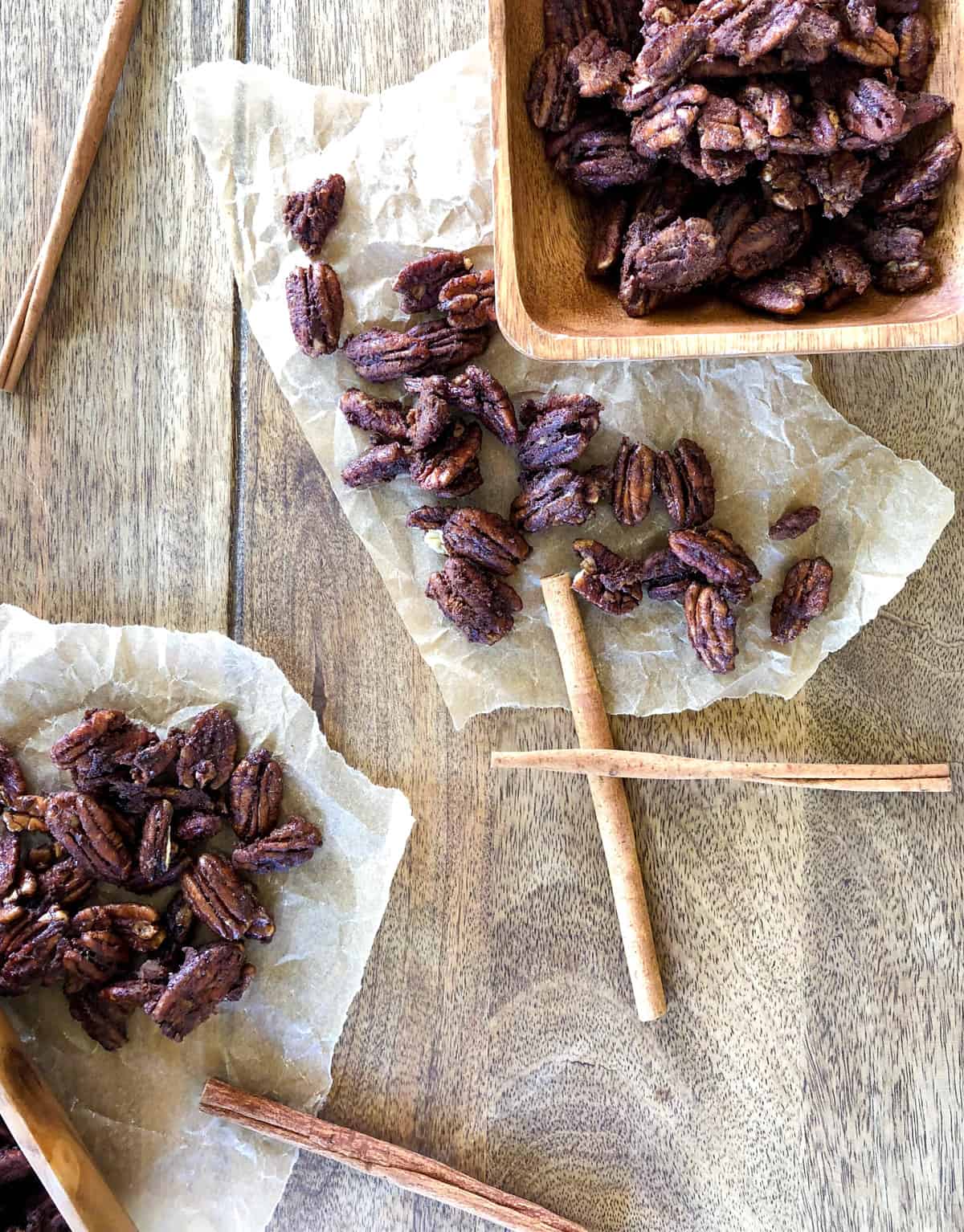 Spiced Pecans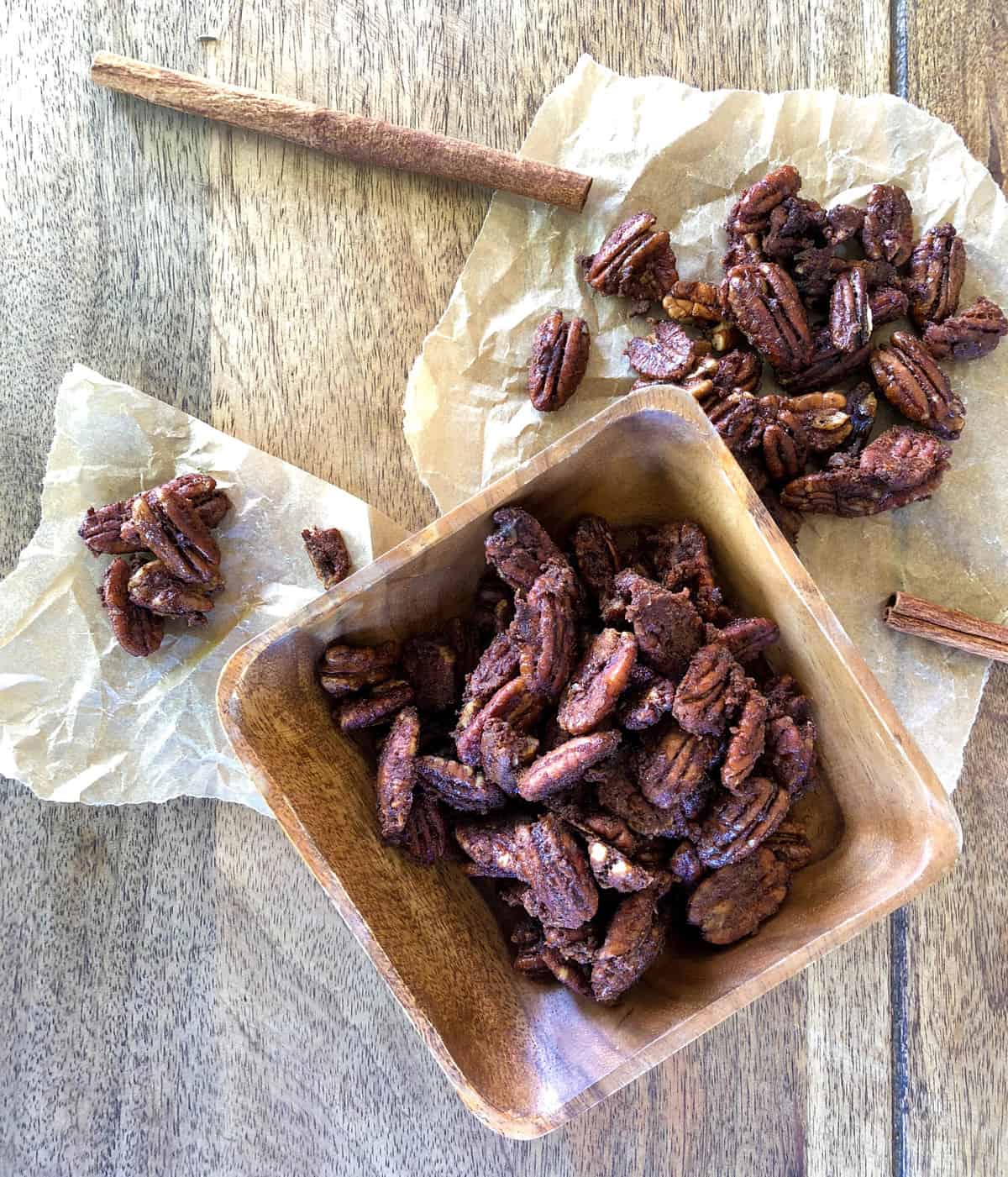 Ok guys and gals, this is a completely easy and beautifully perfect recipe!
Just a few simple ingredients push these pecans into flavor overdrive.
These are great for serving to your guests on the weekends as a pre-dinner snack, sipping on a cold beer, waiting for the BBQ to be served…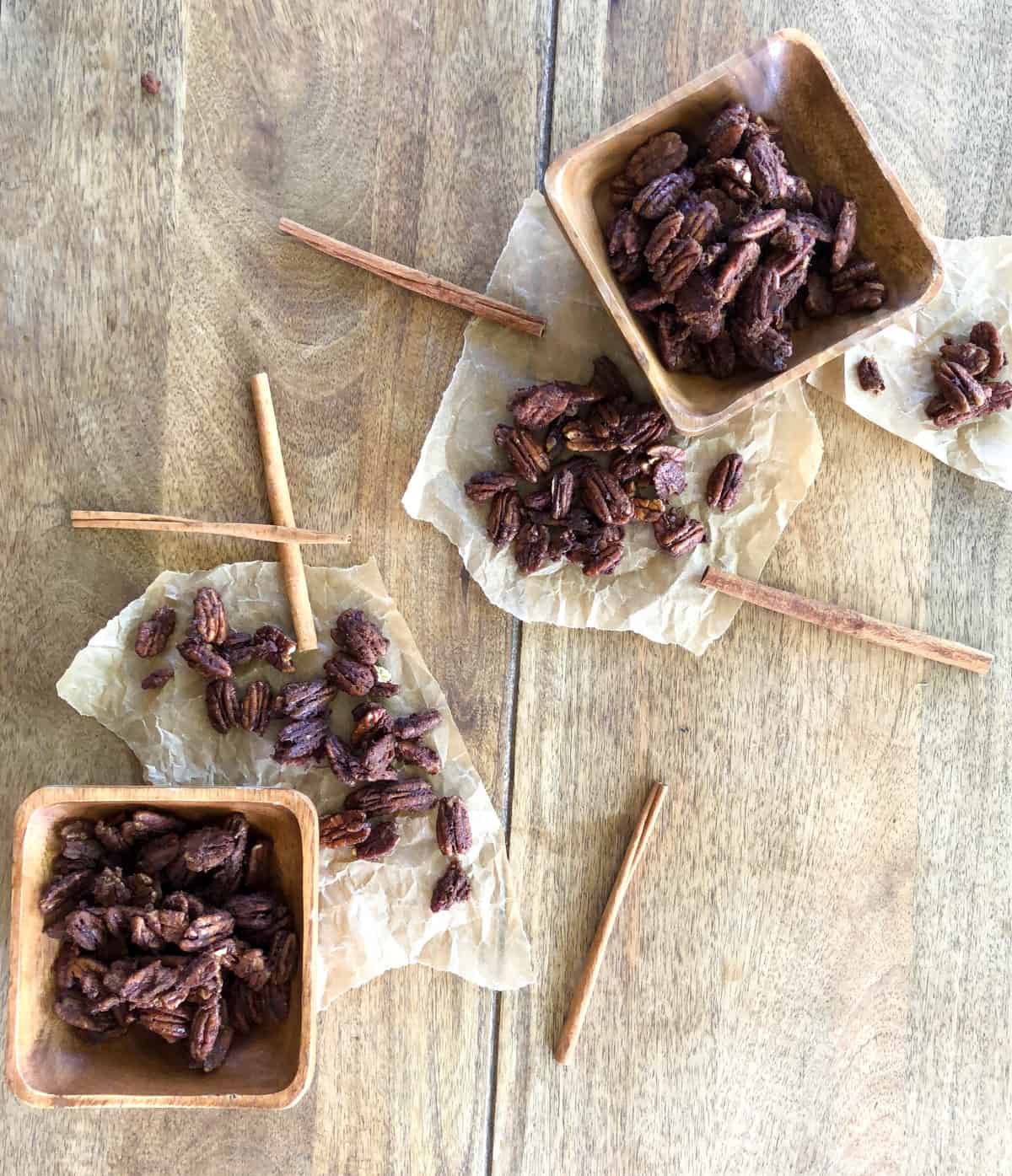 And the best part is, these can be made ahead and stored for a week before serving… however, I doubt they'll last that long!
Of course, we start with whole raw California pecans.
We use egg whites as the base for keeping all the spices adhered to the nuts. Easy peasy!
Separate the yolks from the whites in a bowl.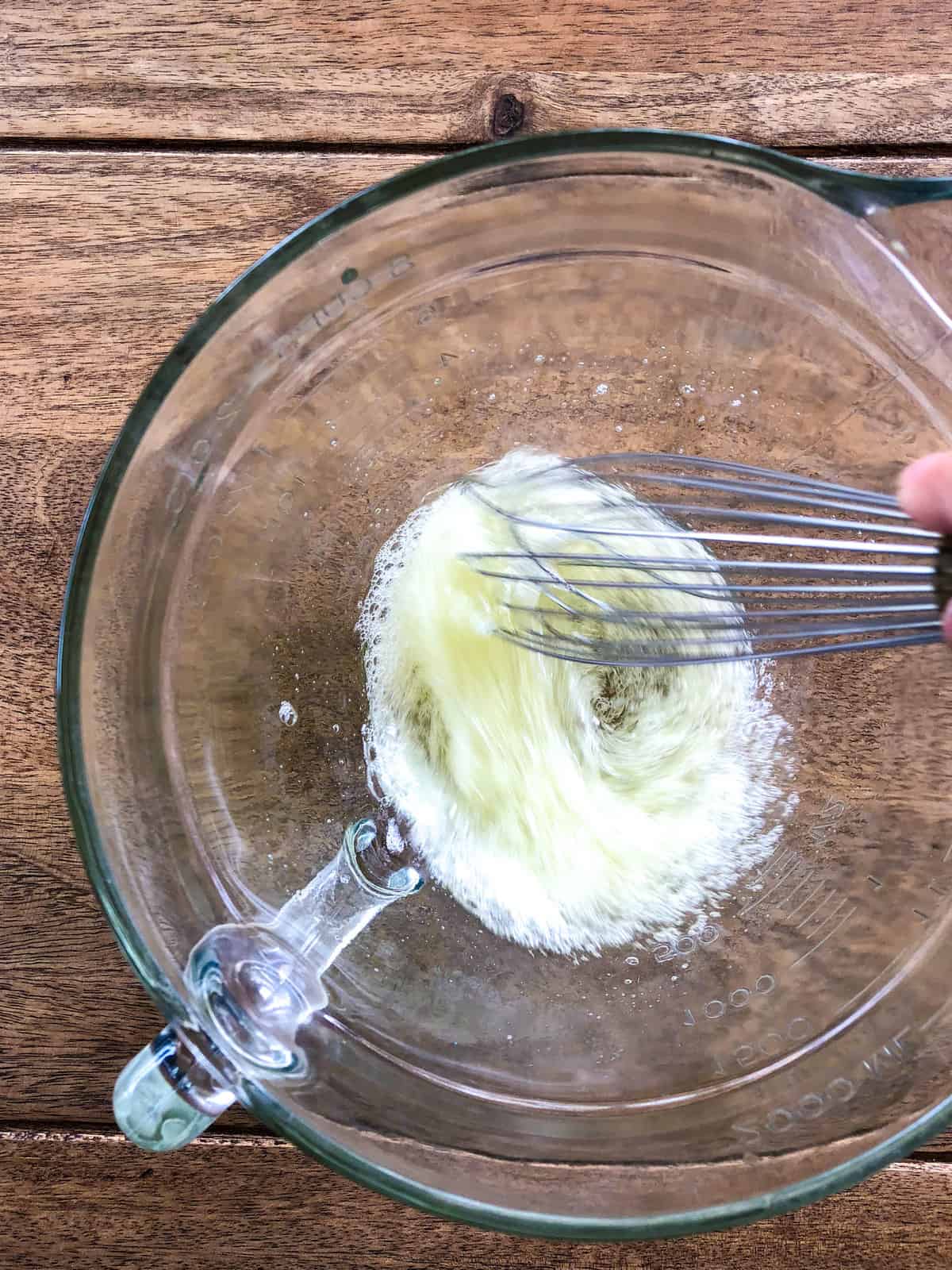 And whisk vigorously until foamy.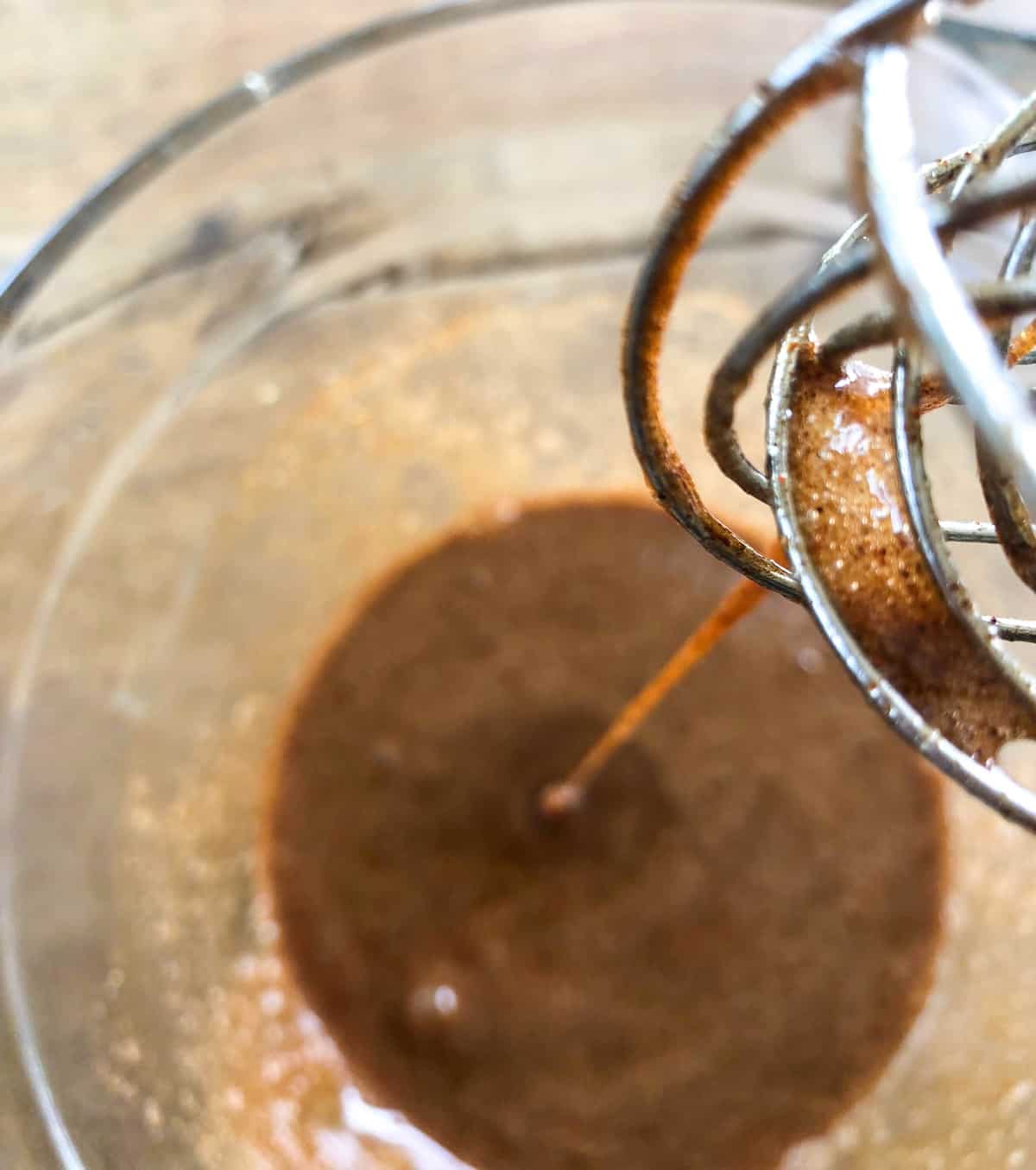 Add the spice mixture and stir well to combine.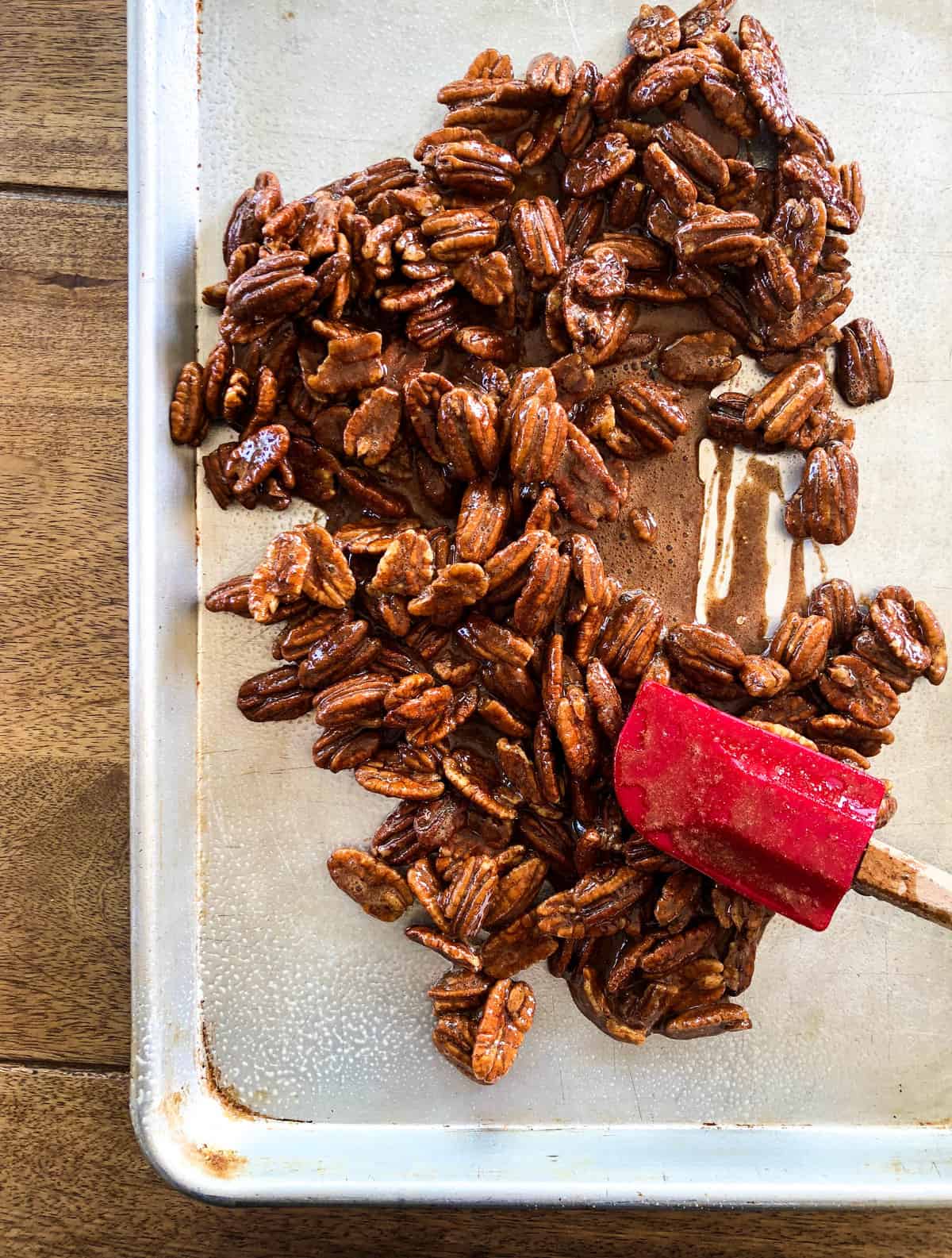 Add the nuts and spread onto a prepared baking sheet.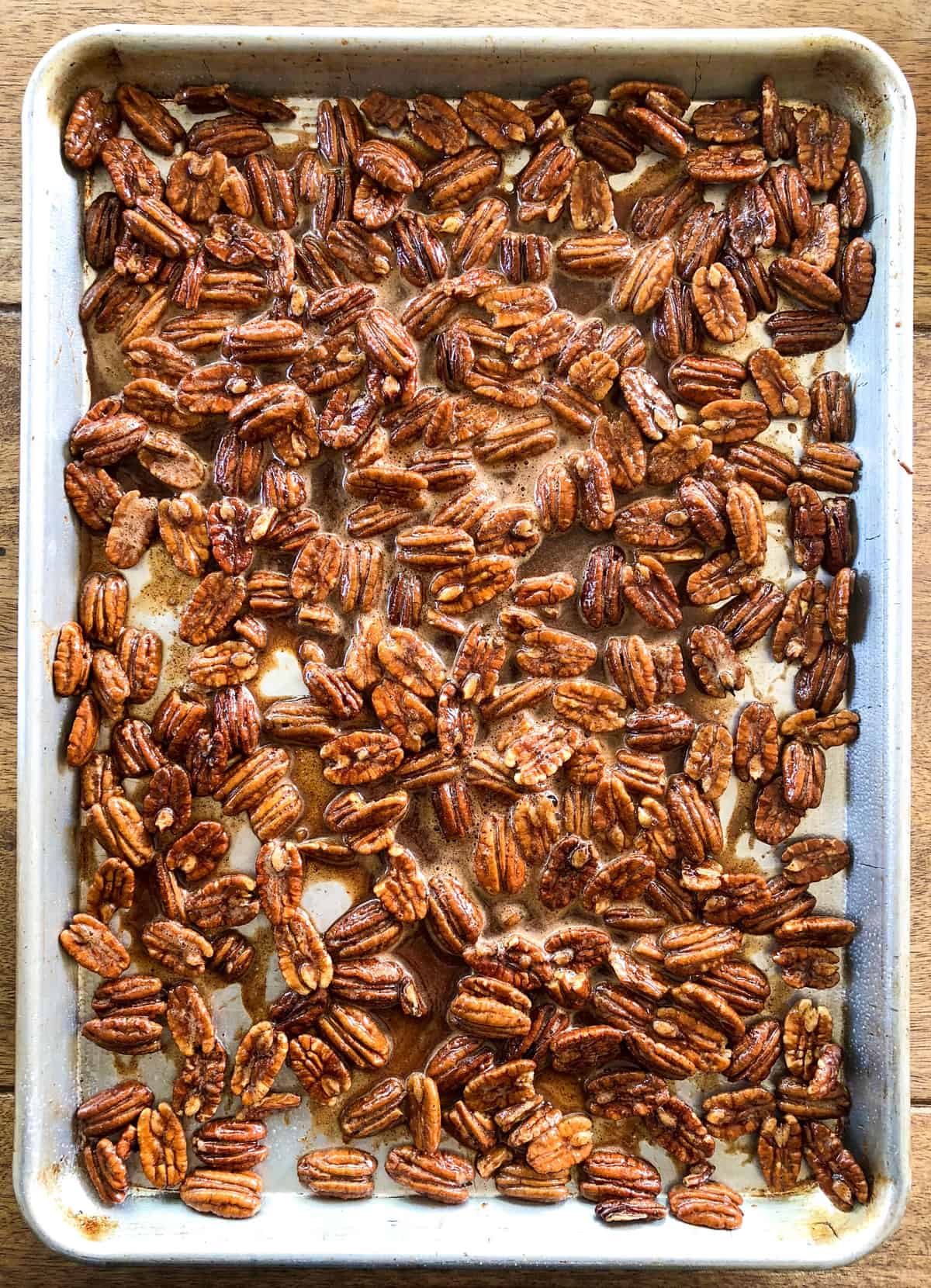 Bake for 20 minutes.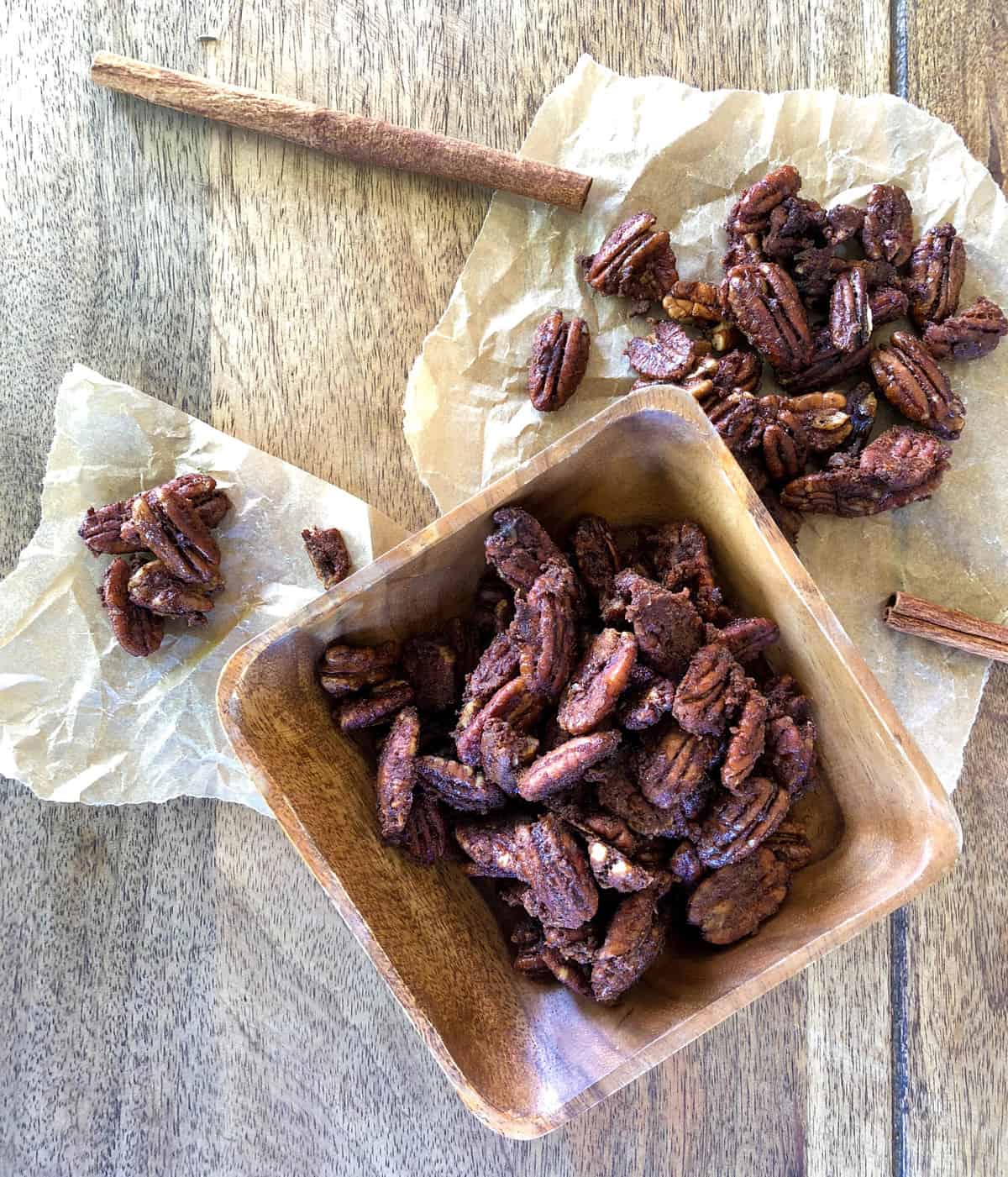 Aaaaaand, done!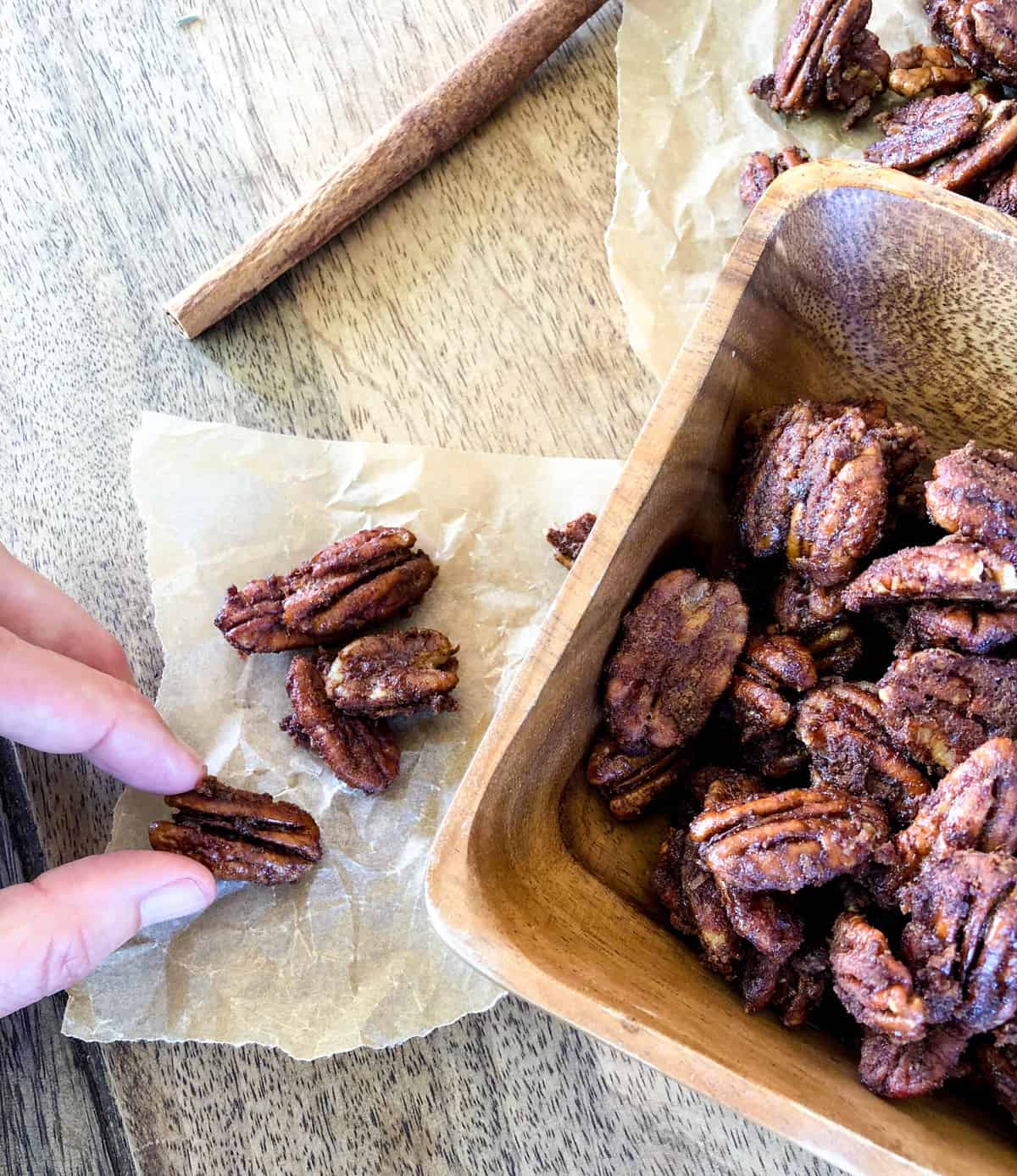 Dig in and enjoy!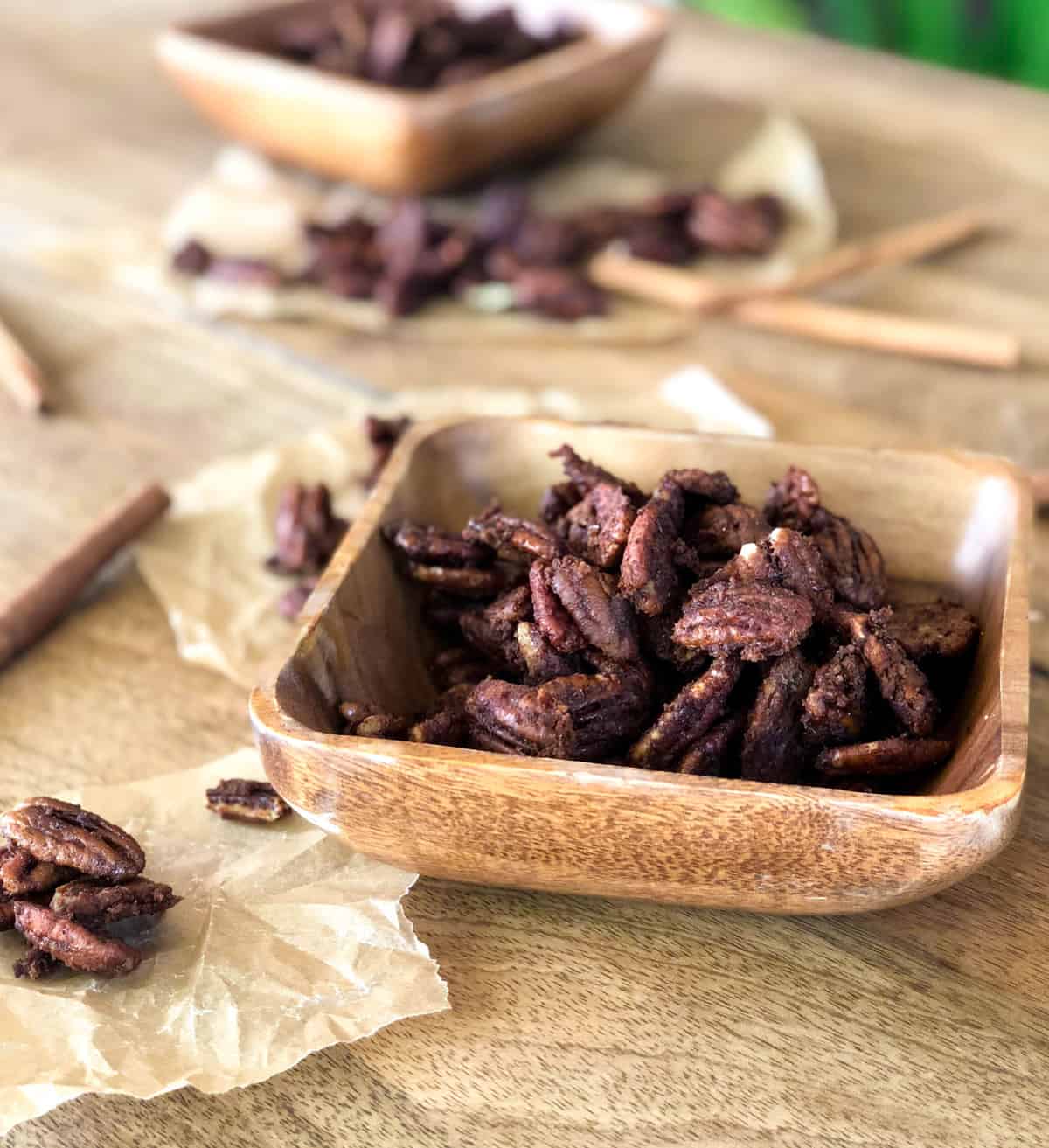 Here is the recipe for ya!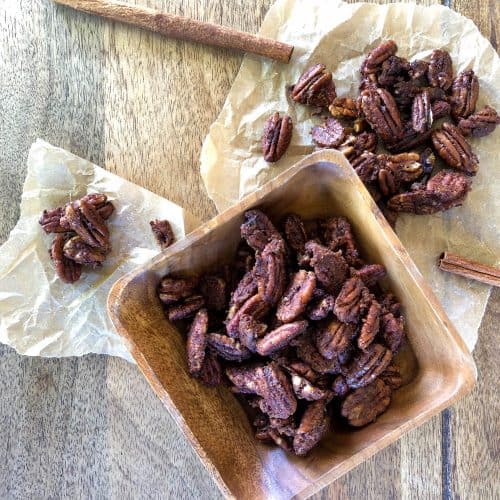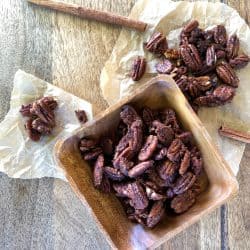 Spiced Pecans
Ingredients
4 cups raw pecans
4 whites
1 cup brown sugar
1 tbsp. cinnamon
1 tsp. ground ginger
1 tsp. chili powder
1/2 tsp. ground cloves
2 tsp. vanilla extract
Instructions
Preheat oven to 300 degrees.

Add the egg whites to a bowl and whisk vigorously for 20 seconds, until frothy.

Add in the sugar and spices and whisk to combine. Add the vanilla and stir until incorporated.

Stir in the pecans and pour onto a greased baking sheet. Make sure they are in a single layer.

Place in the oven and bake for 20 minutes, turning halfway through.

Cool completely on the sheet.

Serve immediately or store in an airtight container.