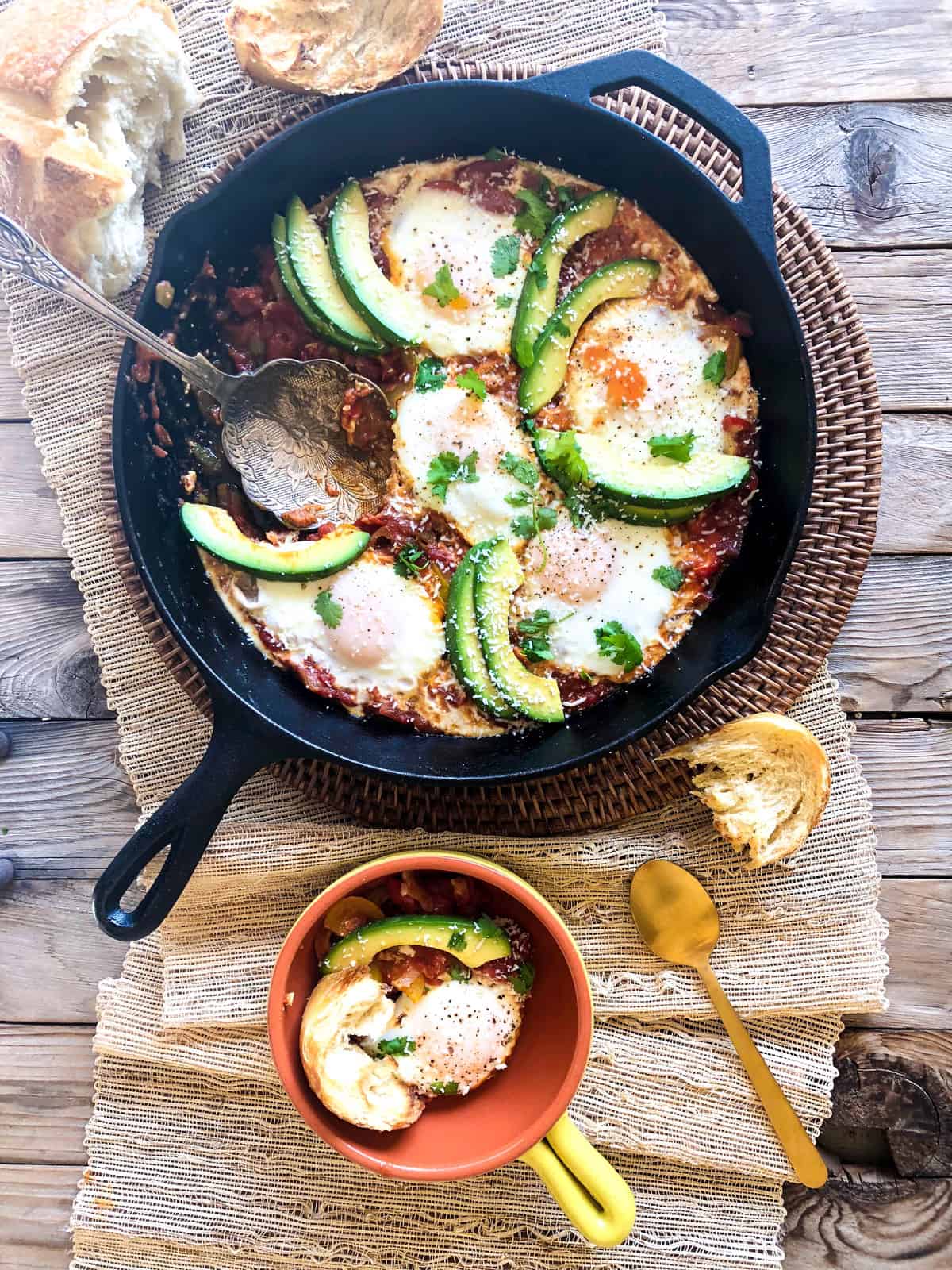 CA GROWN Blog
Discover. Learn. Connect.
Cal-Mex Shakshuka
March 29, 2018
Eat the Season!
Sign Up For Weekly Recipes
« Back to Recipes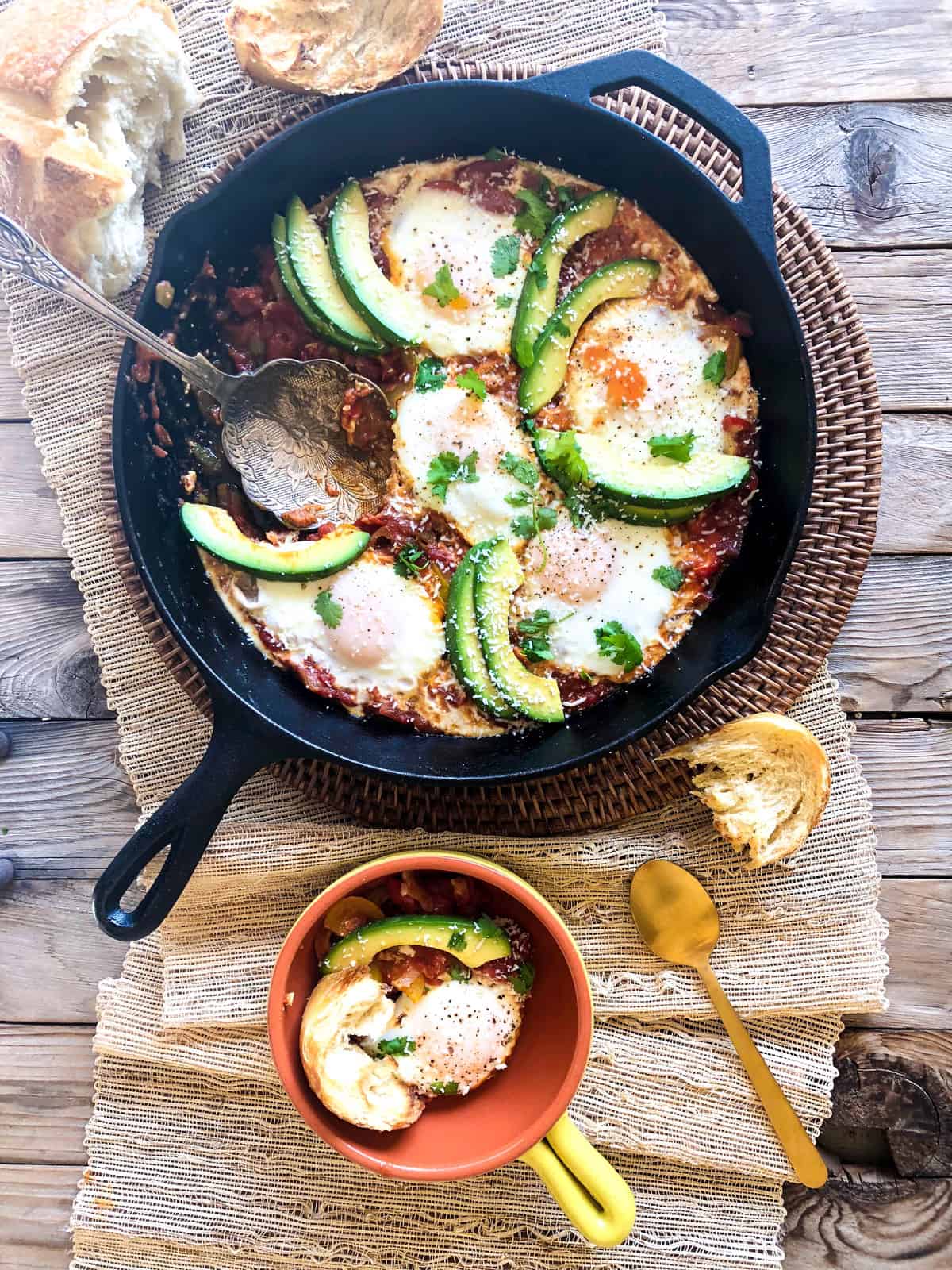 Cal-Mex Shakshuka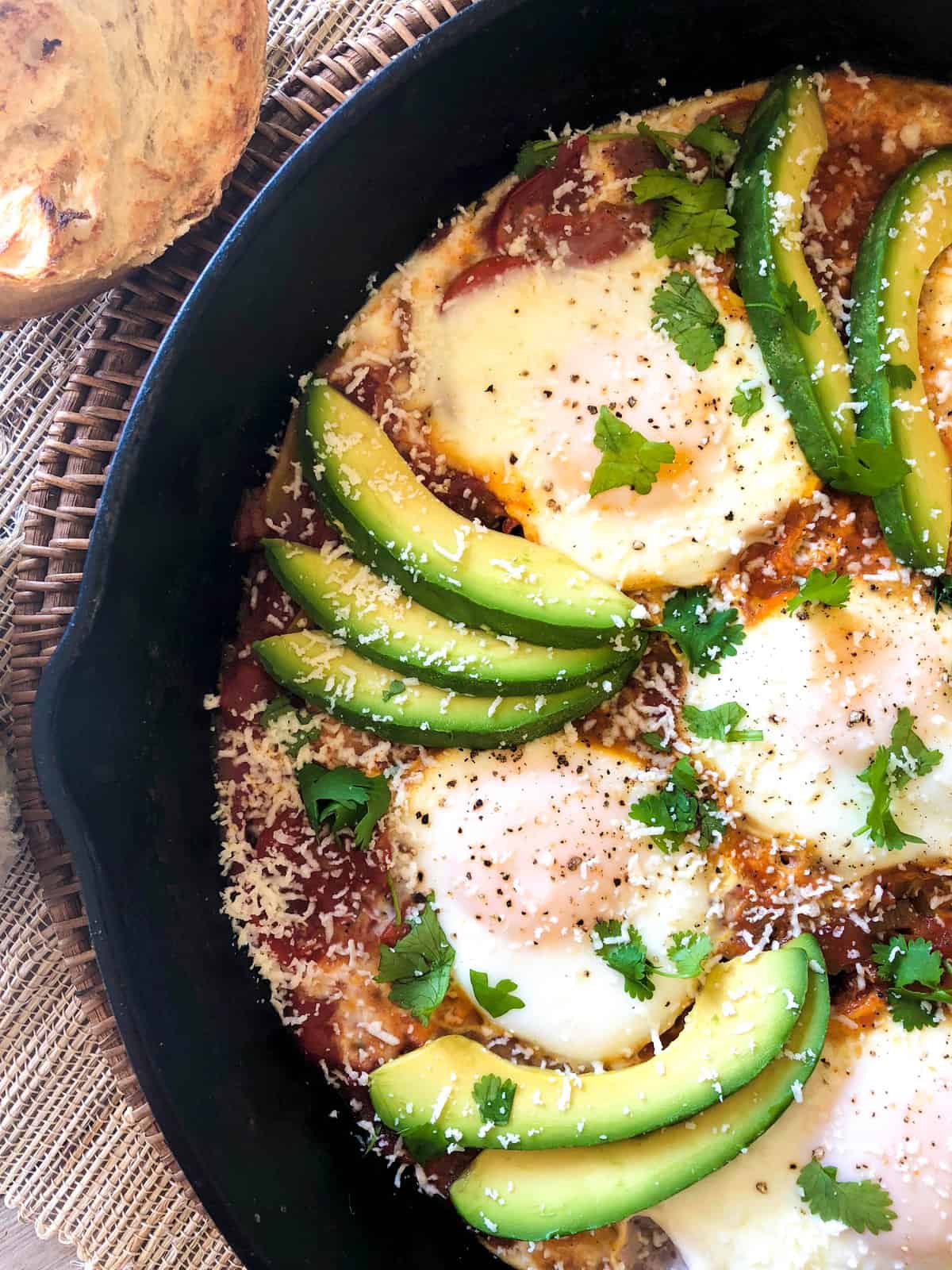 All I have to say after preparing this dish is, WOAH!
We discovered this method while perusing Instagram and instantly fell in love with the ingredients, ease of prep and presentation.
Sometimes it pays to expand your palate and get out of the rut of safe dishes that you've been eating your entire life!
Think about the ingredients in this beautiful dish: bell peppers, onions, tomatoes, eggs & avocado.
What's not to love about that? I say:
Not. A. Thing.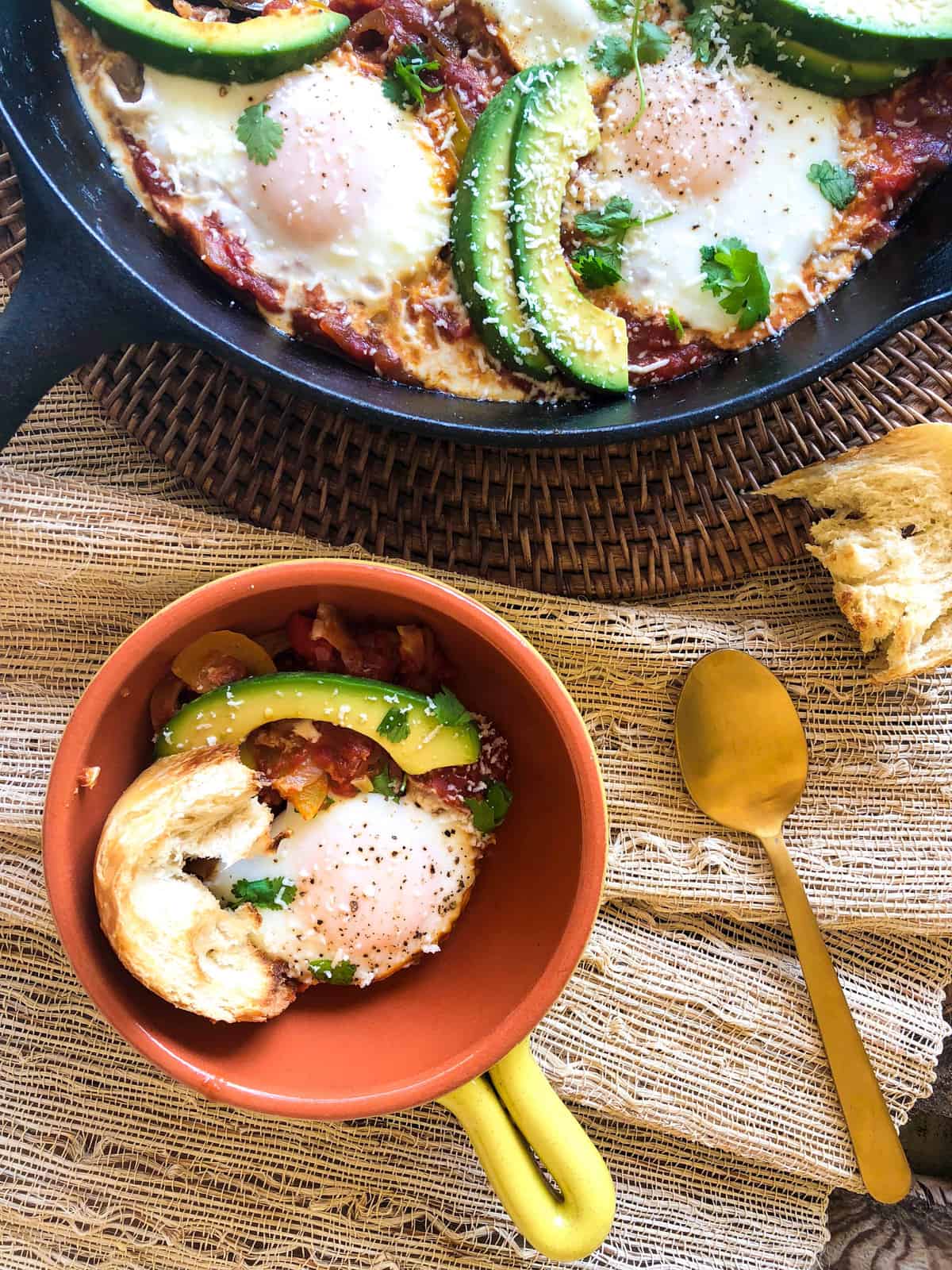 I added the typical California twist to the traditional version. The addition of cilantro, avocado and cotija cheese makes this dish a hearty recipe for any weekend brunch menu or weeknight dinner.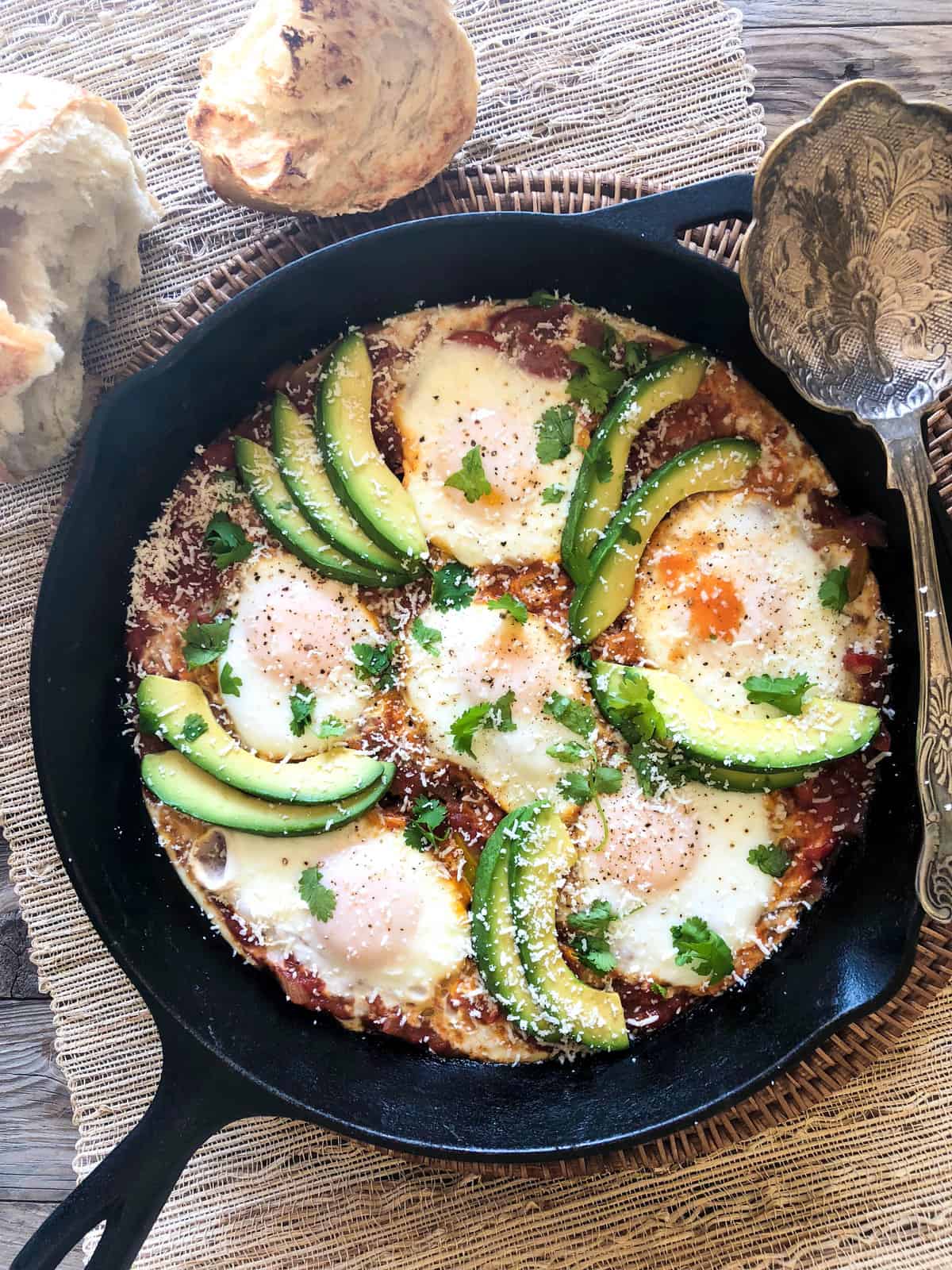 The eggs finish off in the pan and the result is a beautifully silky texture that is like heaven on a plate.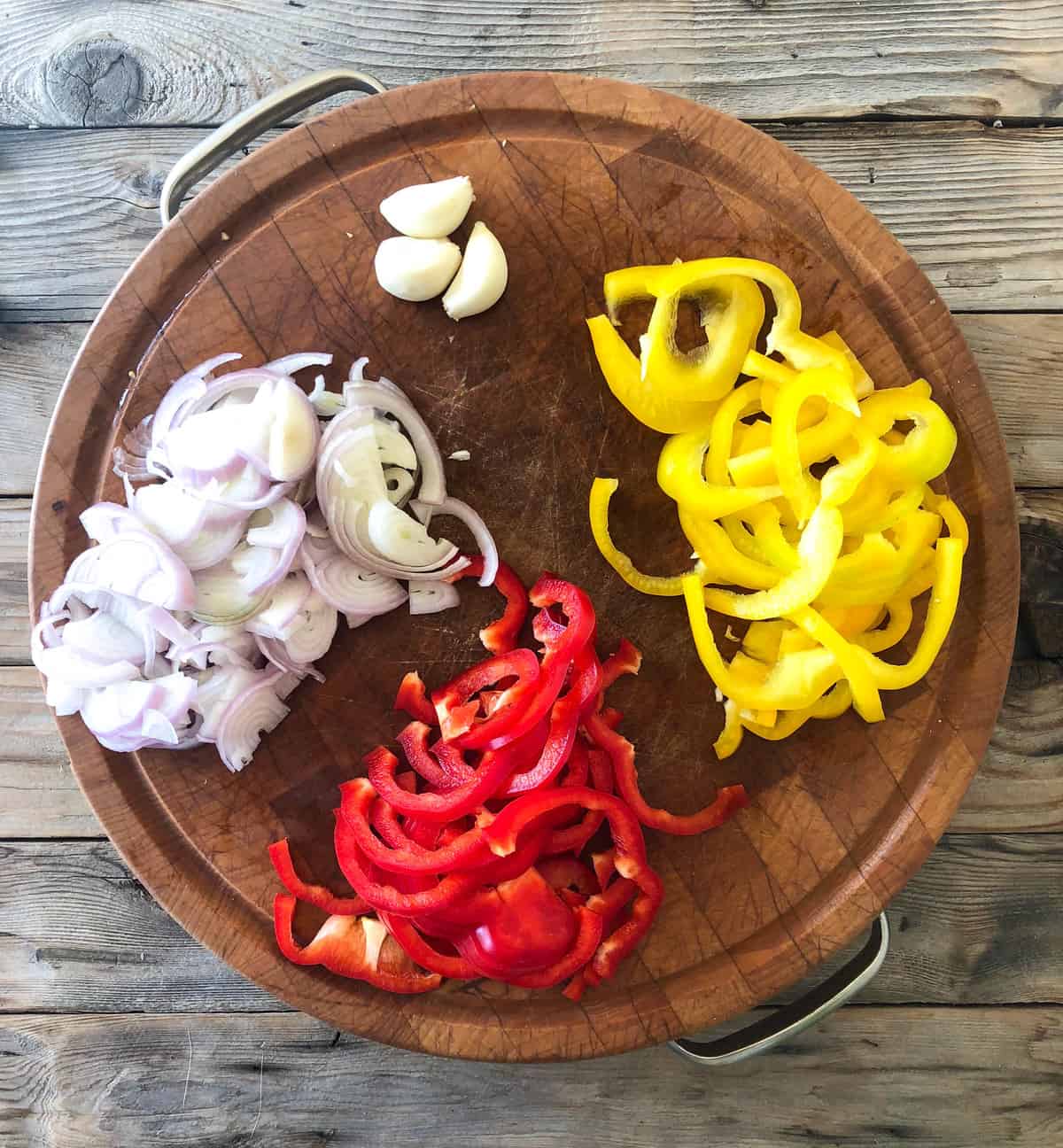 The bulk of the sauce is made up of a bell pepper, onion and garlic mixture that get's broken down in 2 cans of diced tomatoes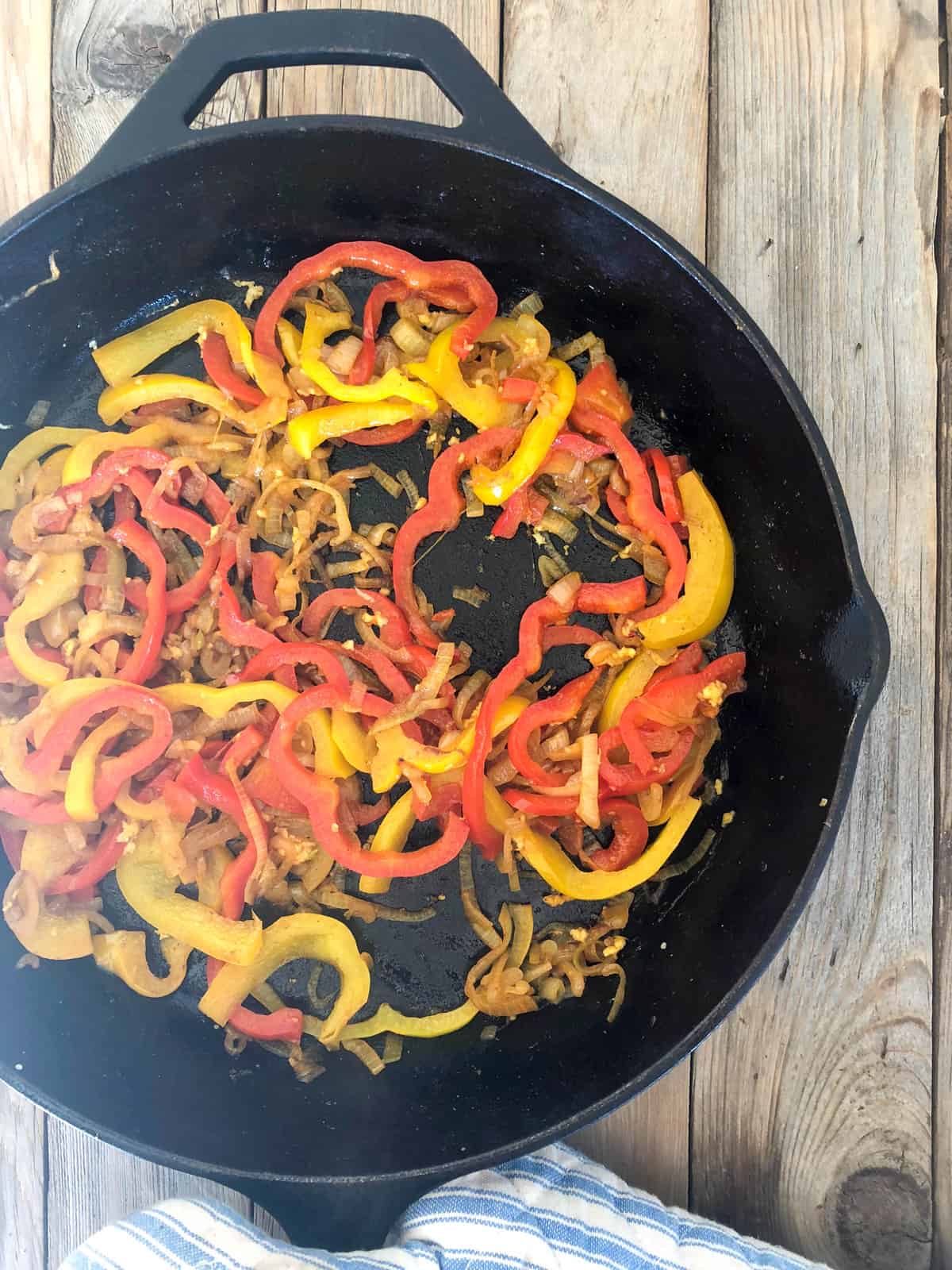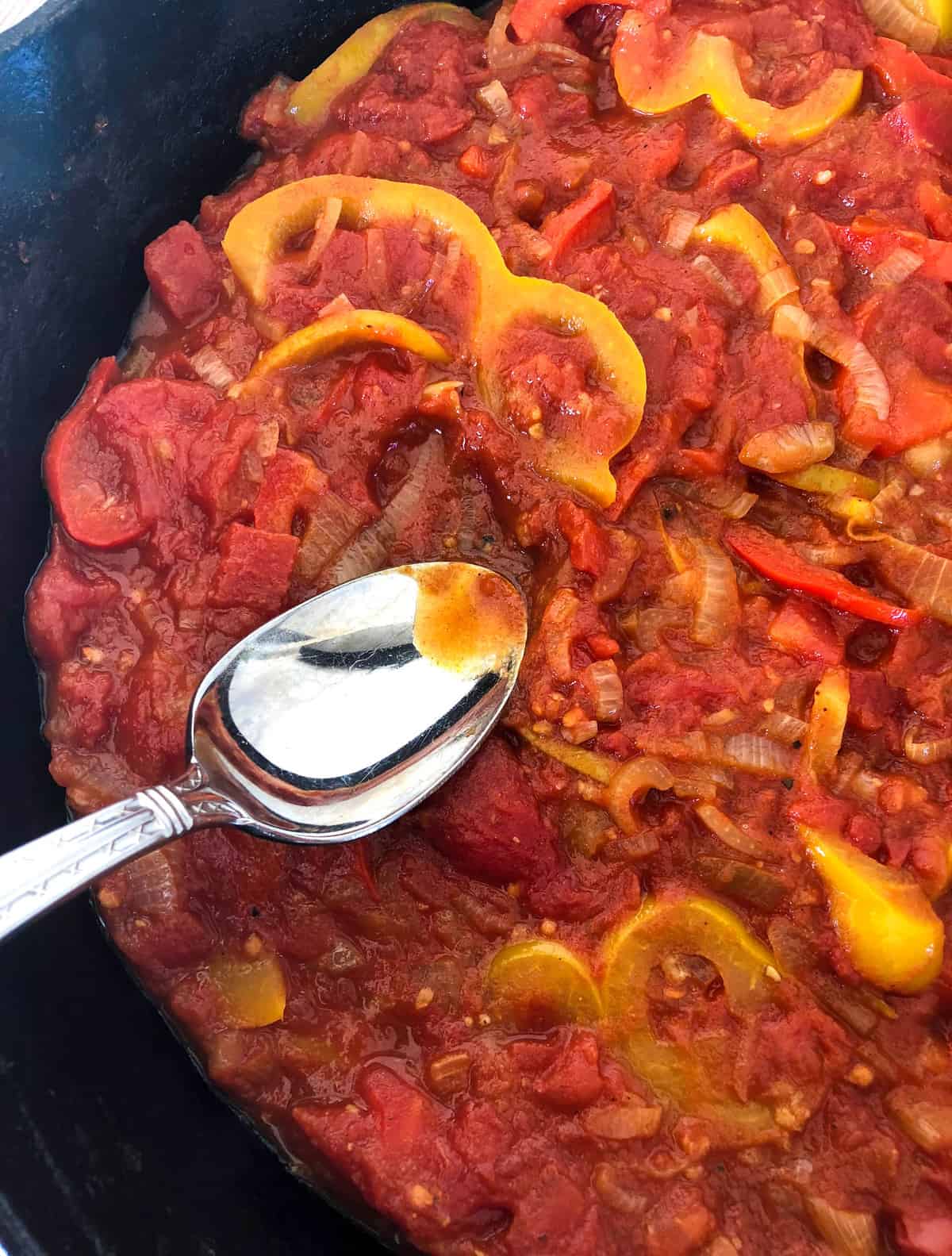 After the mixture is cooked down for 15-20 minutes. Create small wells in the sauce to accommodate the eggs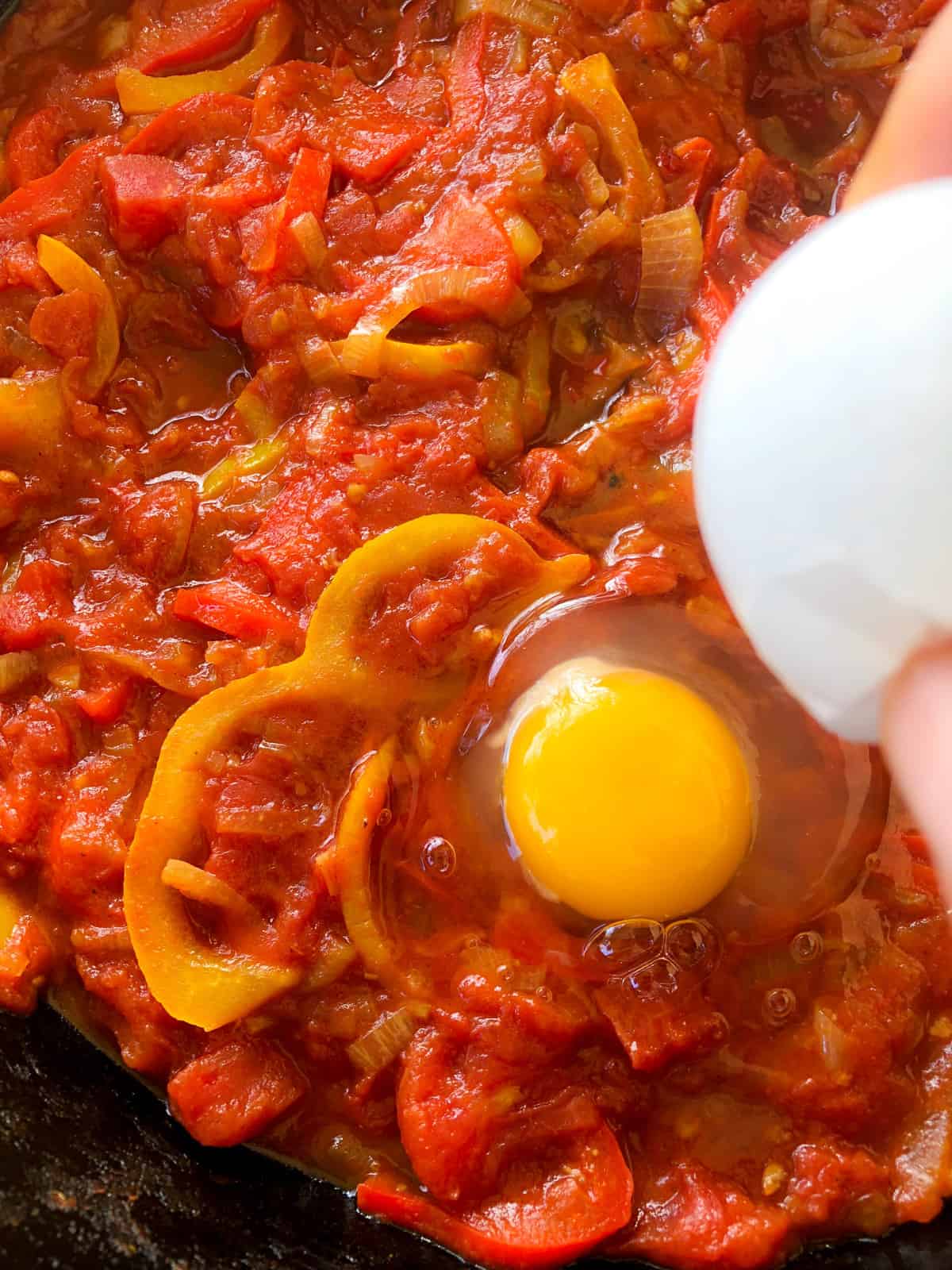 Crack the eggs over the sauce and allow them to cook in place on the stovetop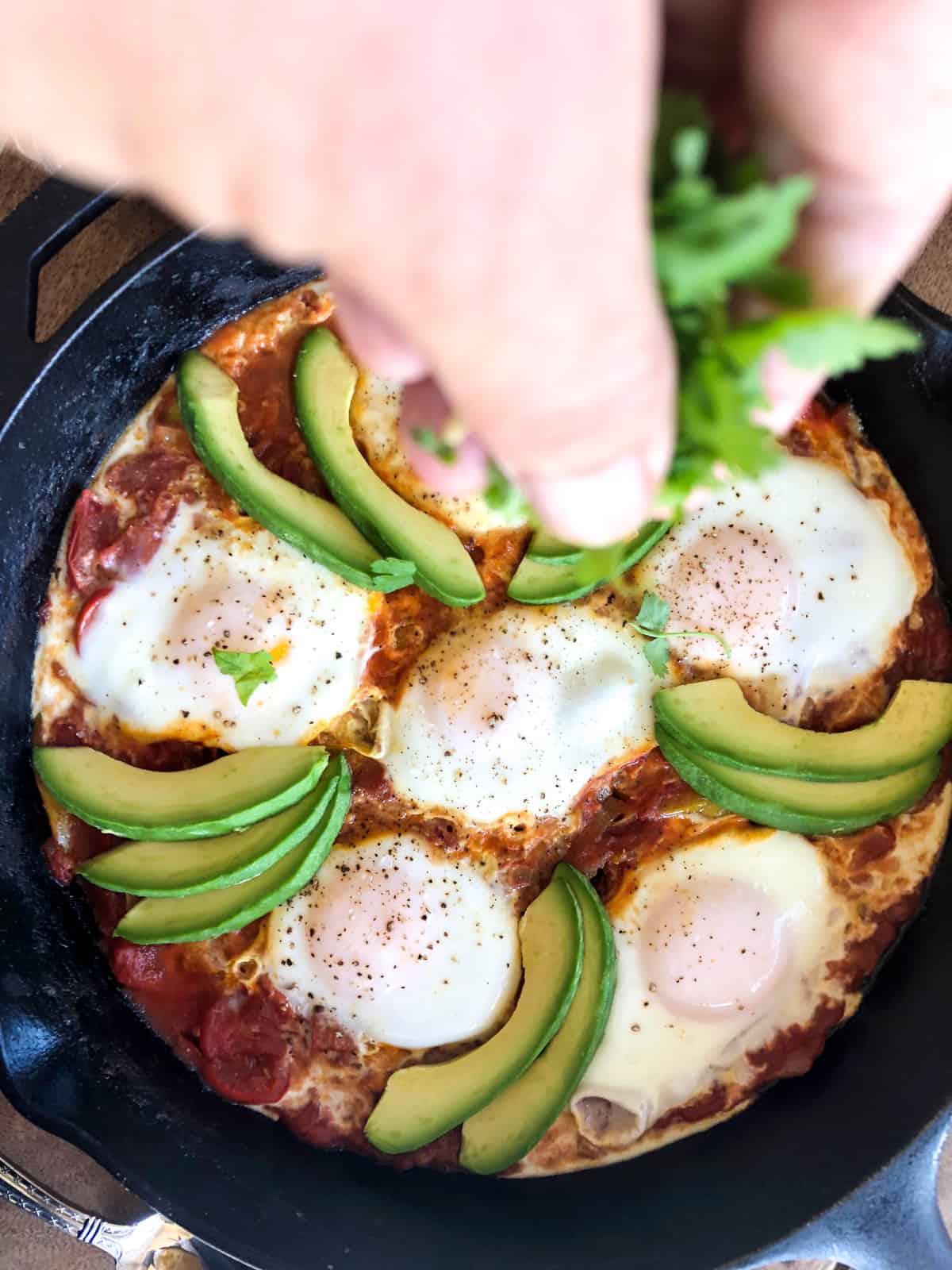 Top with avocado slices and chopped cilantro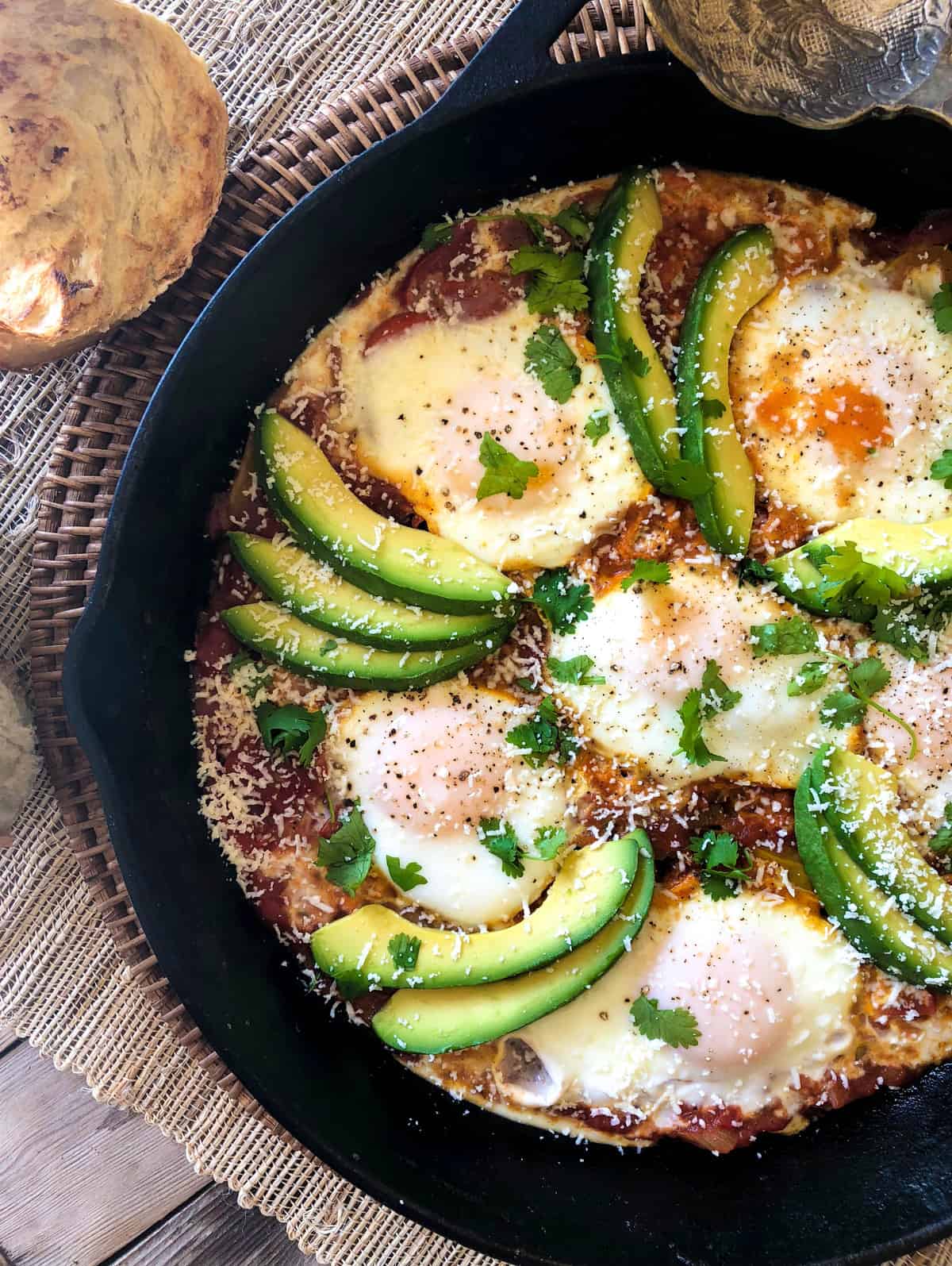 Sprinkle cotija cheese over the entire dish for a finishing touch!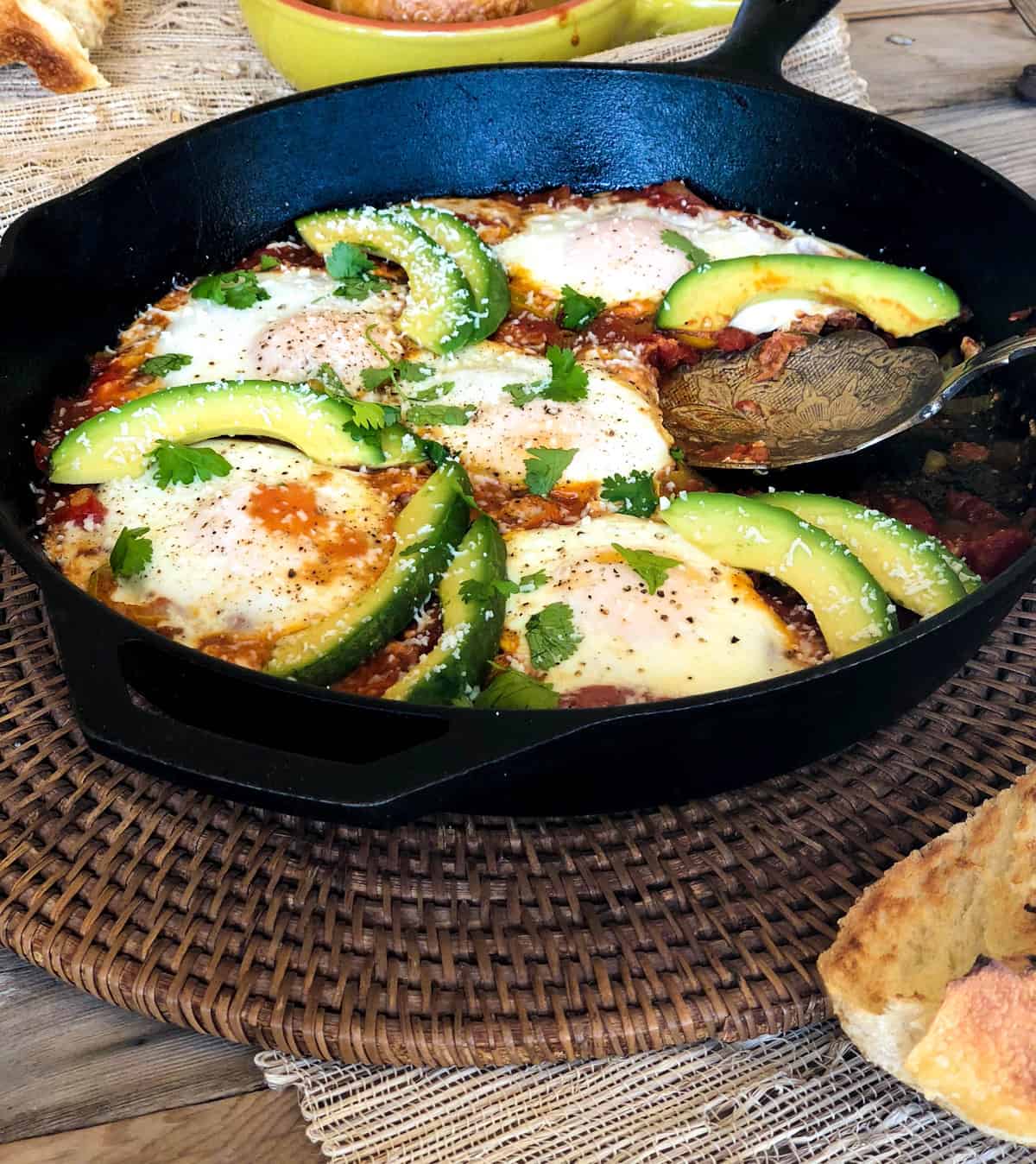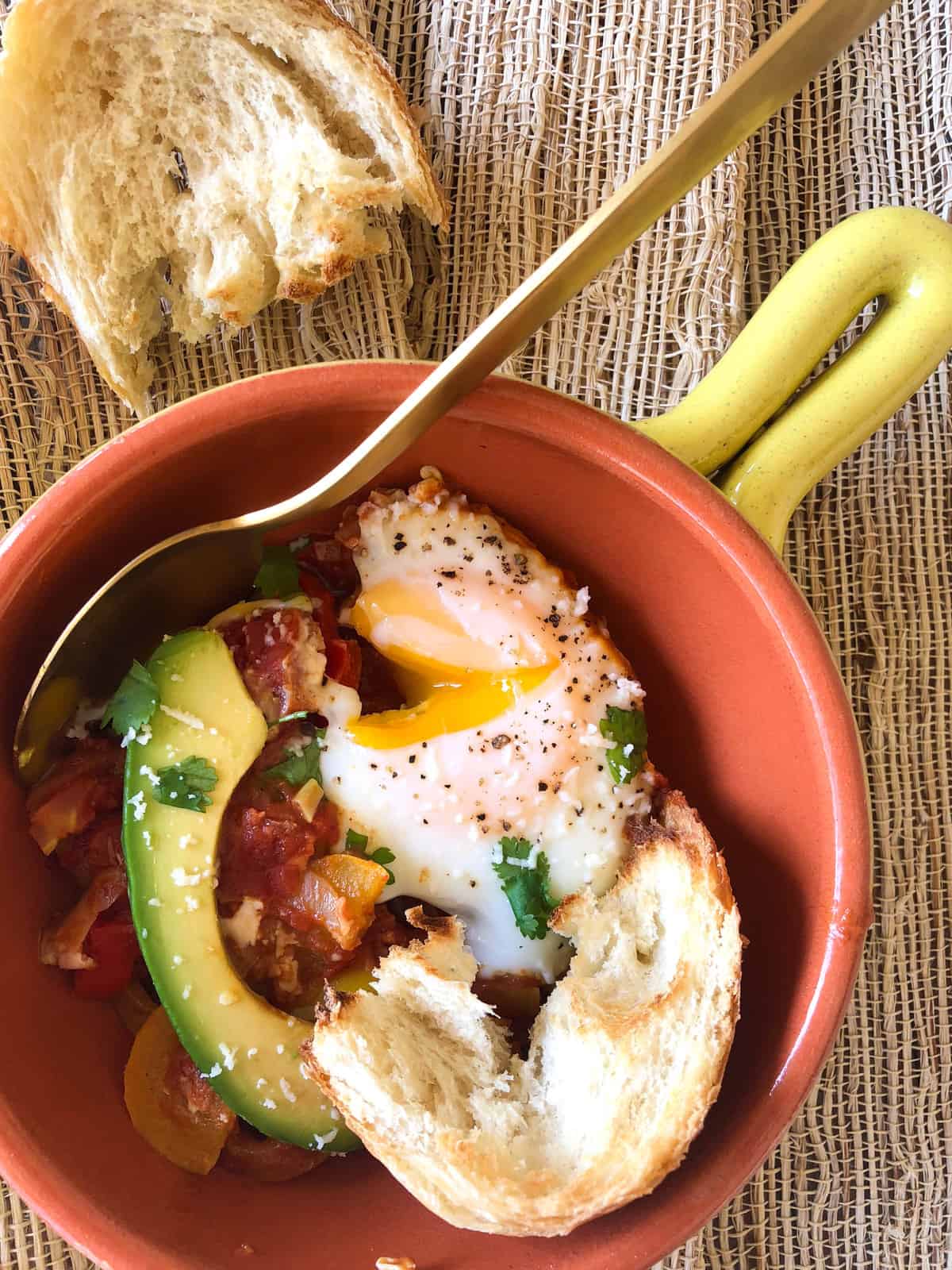 Dig in and enjoy!
Cal-Mex Shakshuka
2018-03-29 18:22:18
Serves 6
Ingredients
2 T. olive oil
2 shallots, sliced thin
2 bell peppers, sliced thin
2 cloves garlic, minced
1/2 t. ground cumin
1/4 t. paprika
1/4 t. turmeric
2 cans (14oz.) diced tomatoes
1/2 tsp. salt
1/2 tsp. pepper
6 eggs
1 avocado, sliced
2 Tb. chopped cilantro
1/4 cup shredded cotija cheese
Instructions
Add the olive oil to a skillet and heat to medium. Add the shallot and cook for about 5 minutes or until soft. Add the bell peppers and spices and cook until peppers are soft, about 5 more minutes.
Add the canned tomatoes and salt & pepper and simmer for about 10 minutes.
Create wells in the sauce and crack an egg in each well.
Allow the eggs to cook for an additional 10 minutes or until set.
Garnish with avocado, cilantro and cheese
Adapted from Inspiration
California Grown https://californiagrown.org/
SaveSaveSaveSaveSaveSaveSaveSave
SaveSaveSaveSave
SaveSave