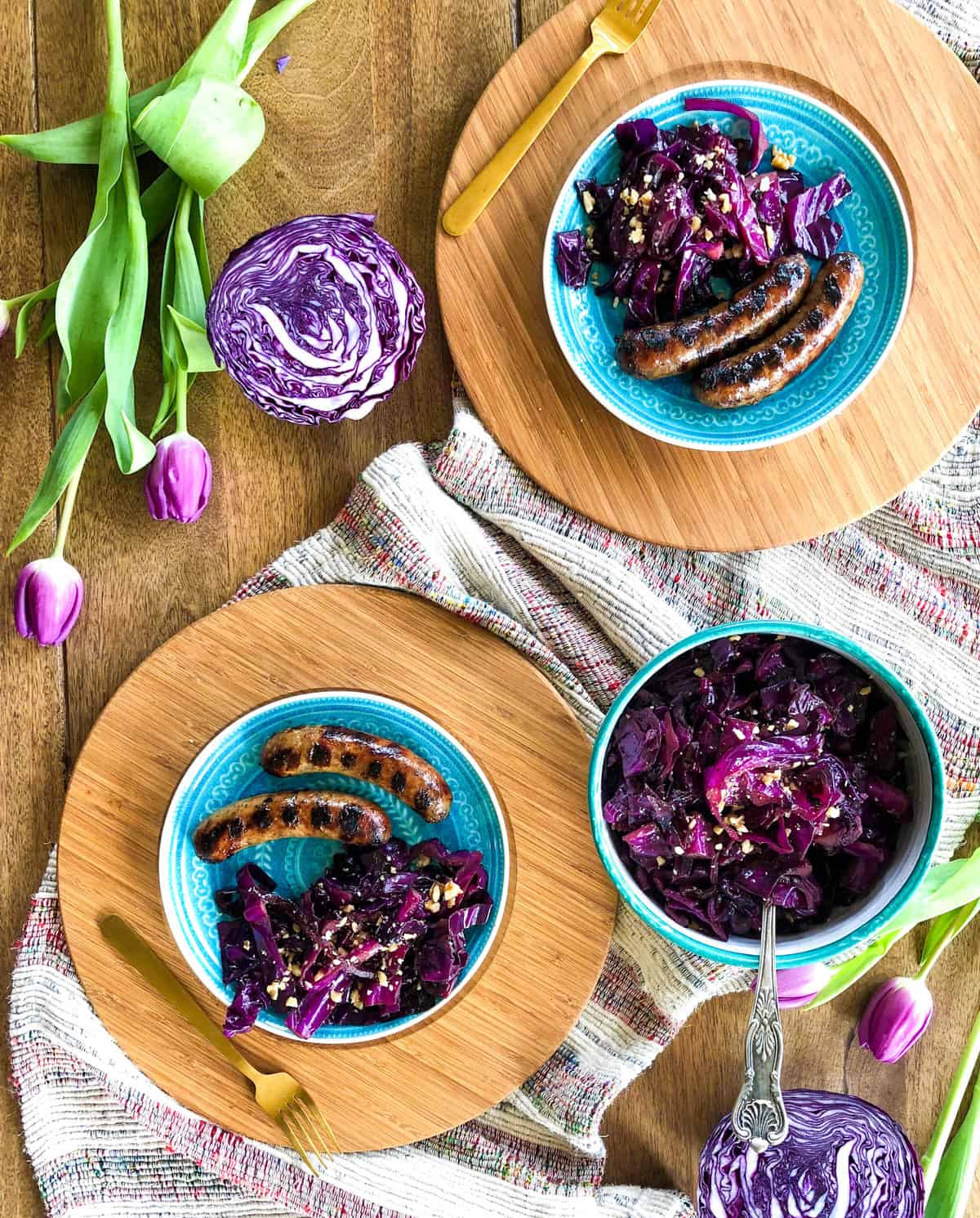 CA GROWN Blog
Discover. Learn. Connect.
Braised Red Cabbage
March 14, 2018
Eat the Season!
Sign Up For Weekly Recipes
« Back to Recipes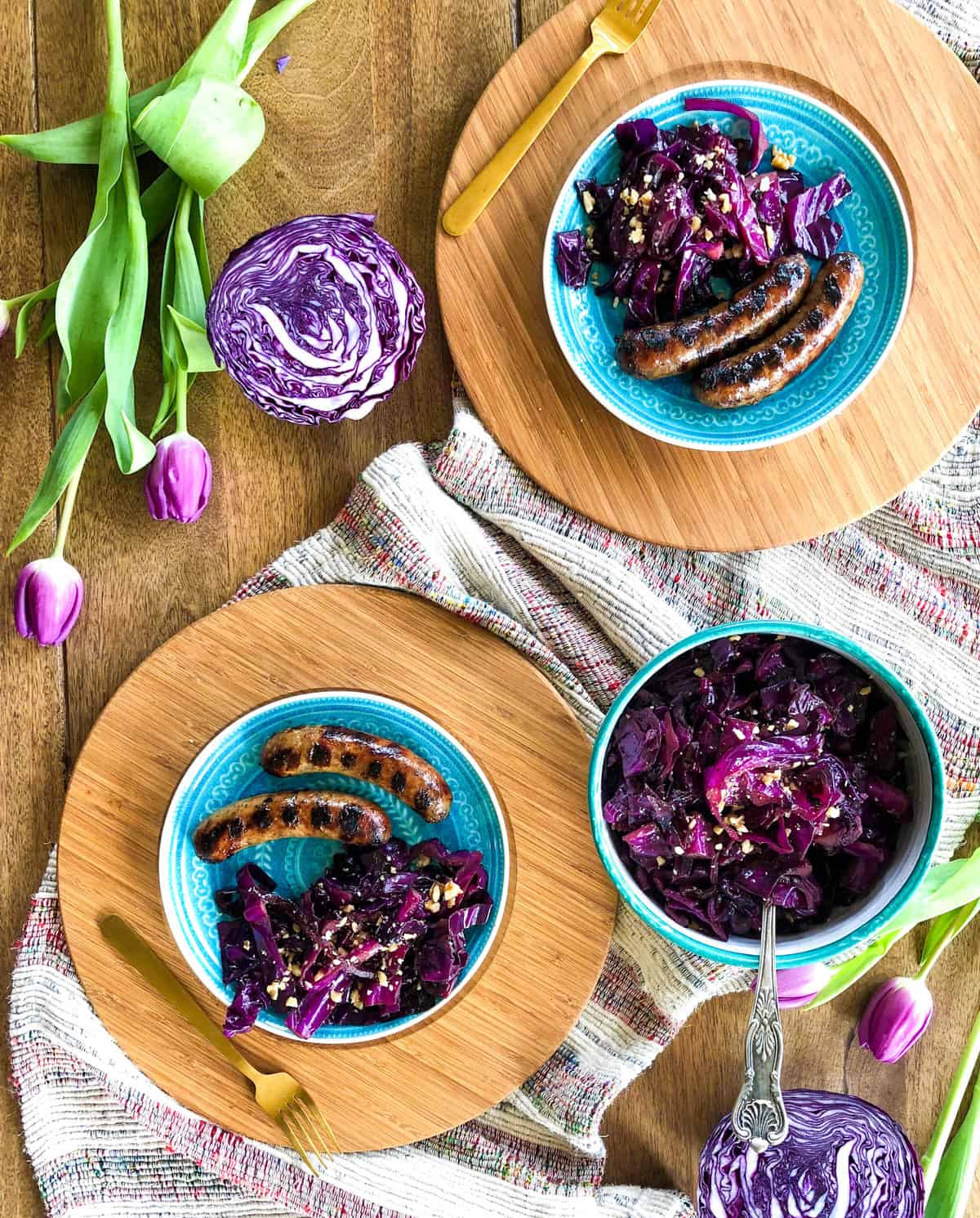 Braised Red Cabbage
I love cabbage and this method of braising is my all-time favorite.
Trust me, I like a good coleslaw just as much as the next guy, but this recipe is perfect during the winter when things are dreary and cold.
It's like nutritious comfort food!
We also top it with a dusting of California Walnuts. It's the perfect addition that adds an unexpected crunch and texture.
California cabbage is in full production so you shouldn't have a problem finding at the local grocery store or farmer's market.
This particular recipe takes one whole head of red cabbage. You could make a double batch… this is great stored in the fridge and eaten cold throughout the week.
So by all means… Double up!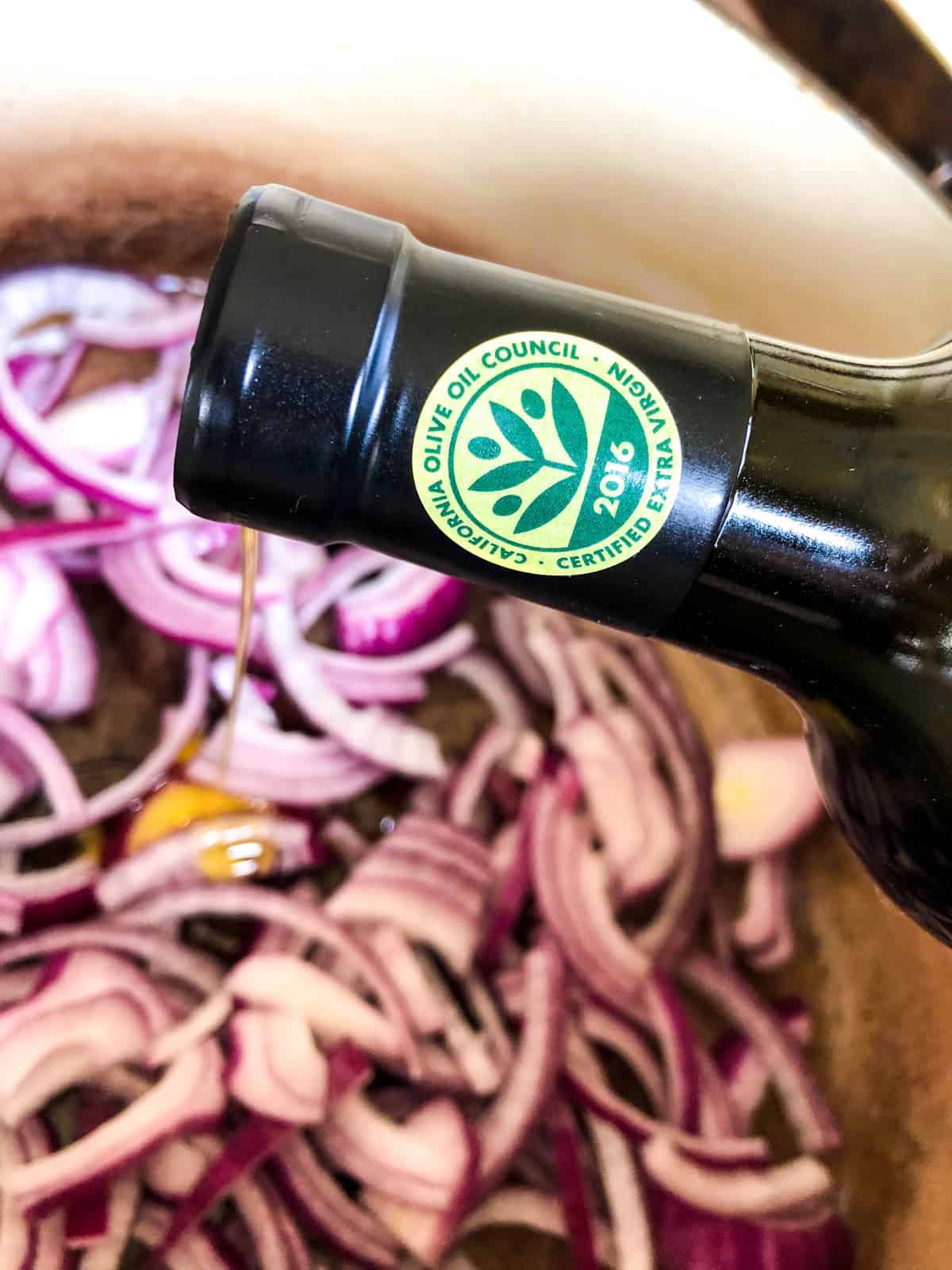 Start by adding a few tablespoons of California Olive Oil to a stock pot, add in the red onion and sauté until softened.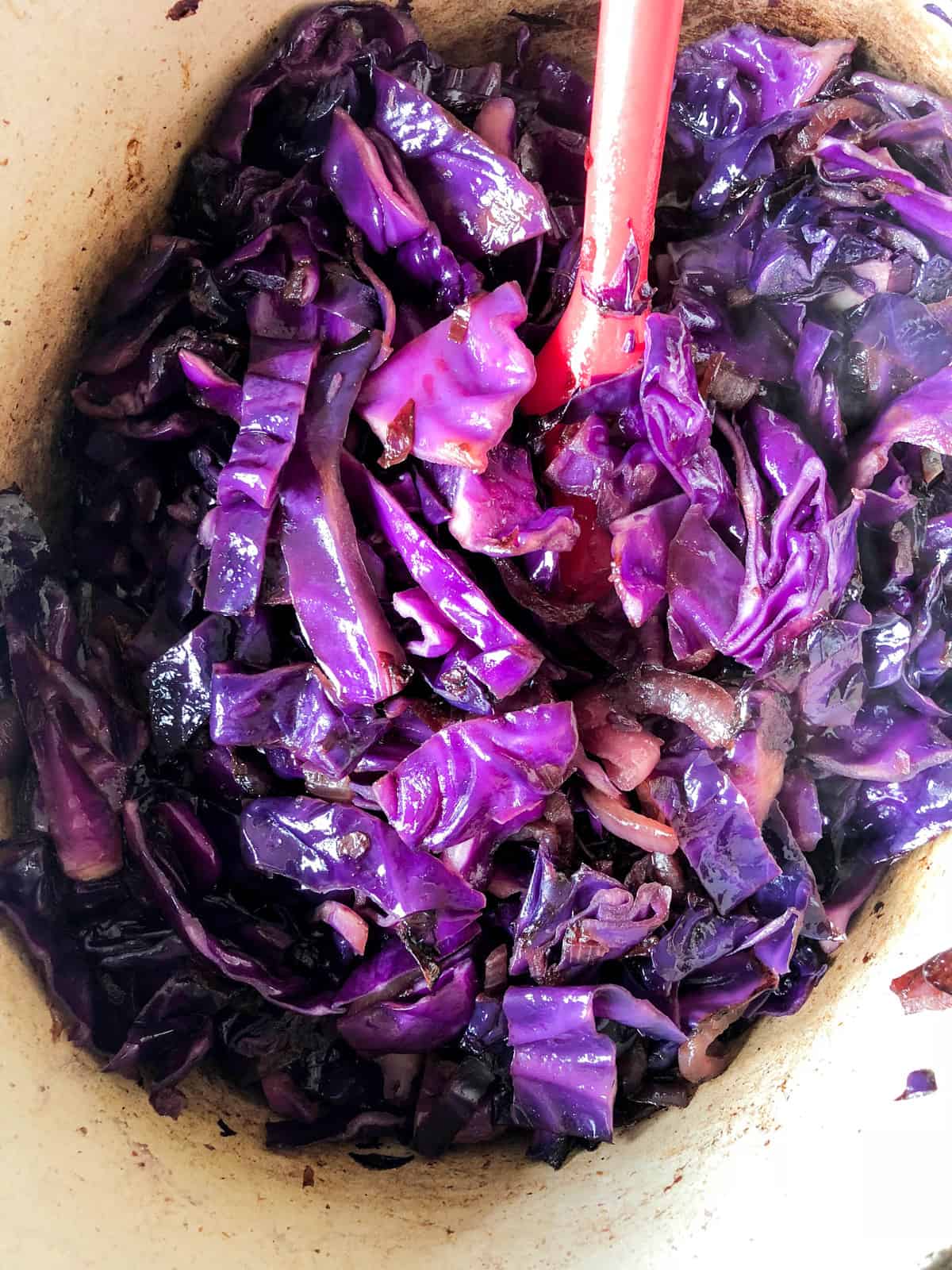 Add in the shredded cabbage and stir to combine. Sauté for about 10 minutes. Next, add the vinegar and sugar and allow to cook for about 15 minutes, stirring occasionally.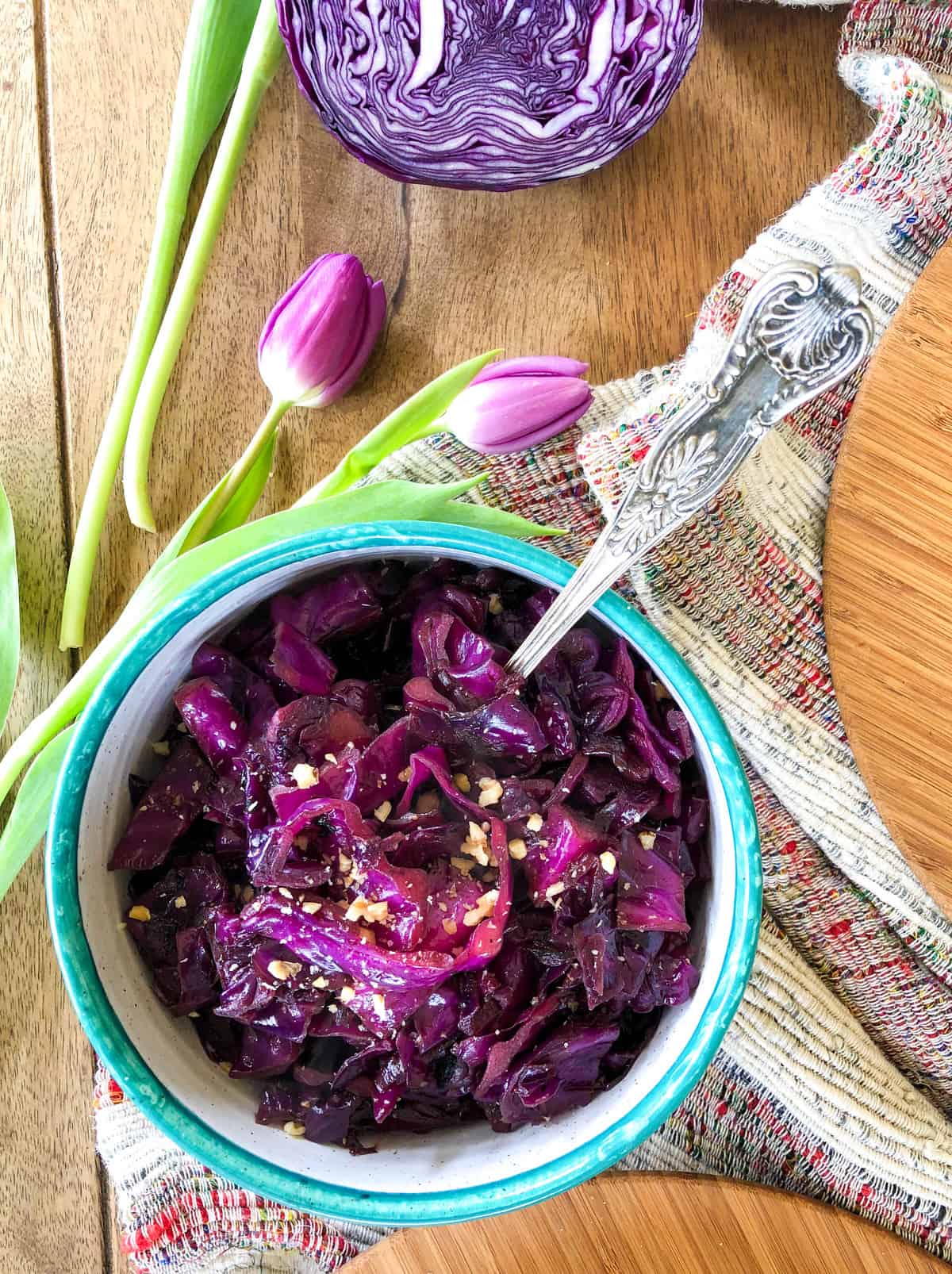 Bam! A bowl full of tasty Braised Red Cabbage!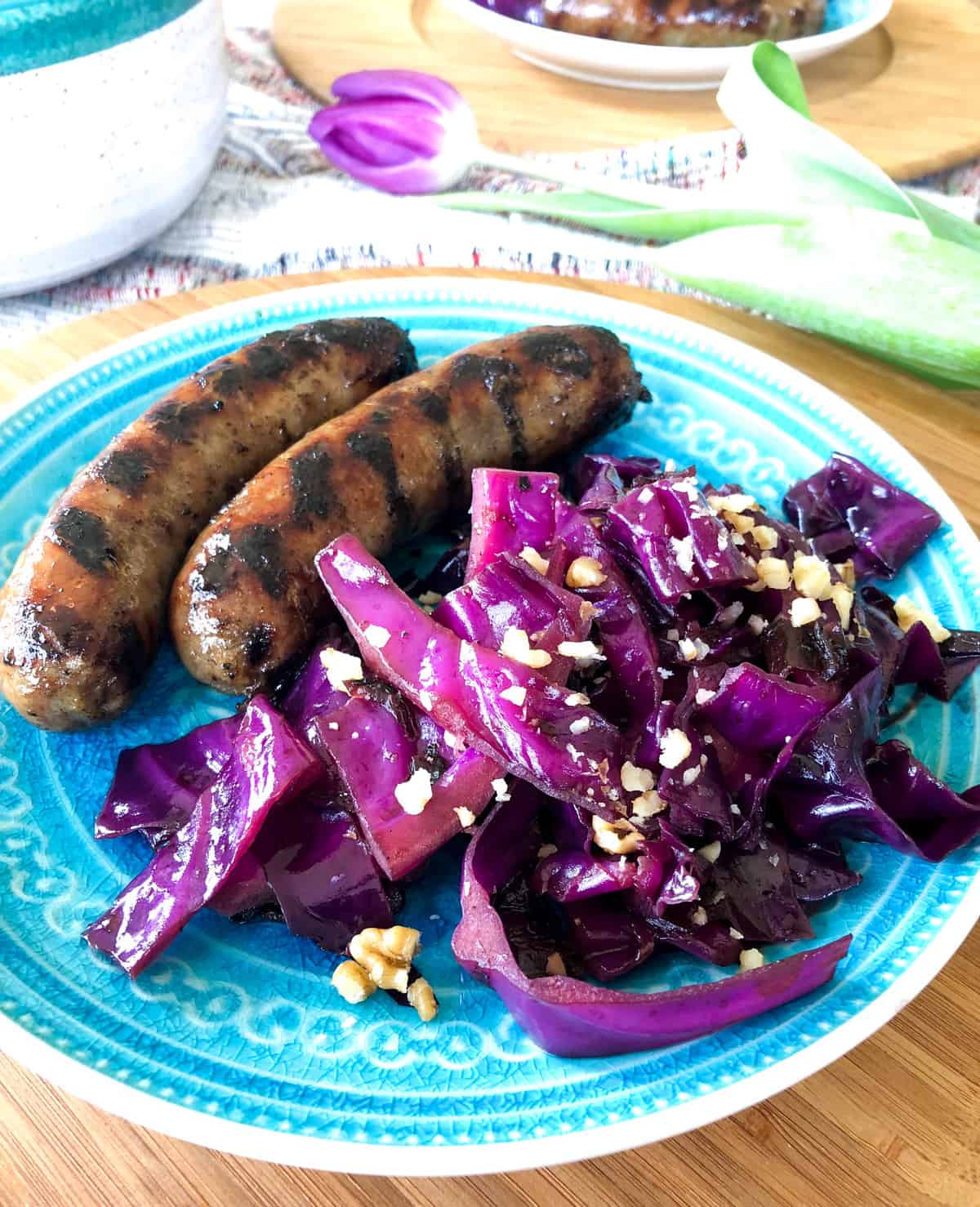 The crushed walnut addition is a must-have!
It's the perfect side for your St. Patrick's Day corned beef dish or anything for that matter. I served mine alongside some perfectly grilled sausage and it was yum-o!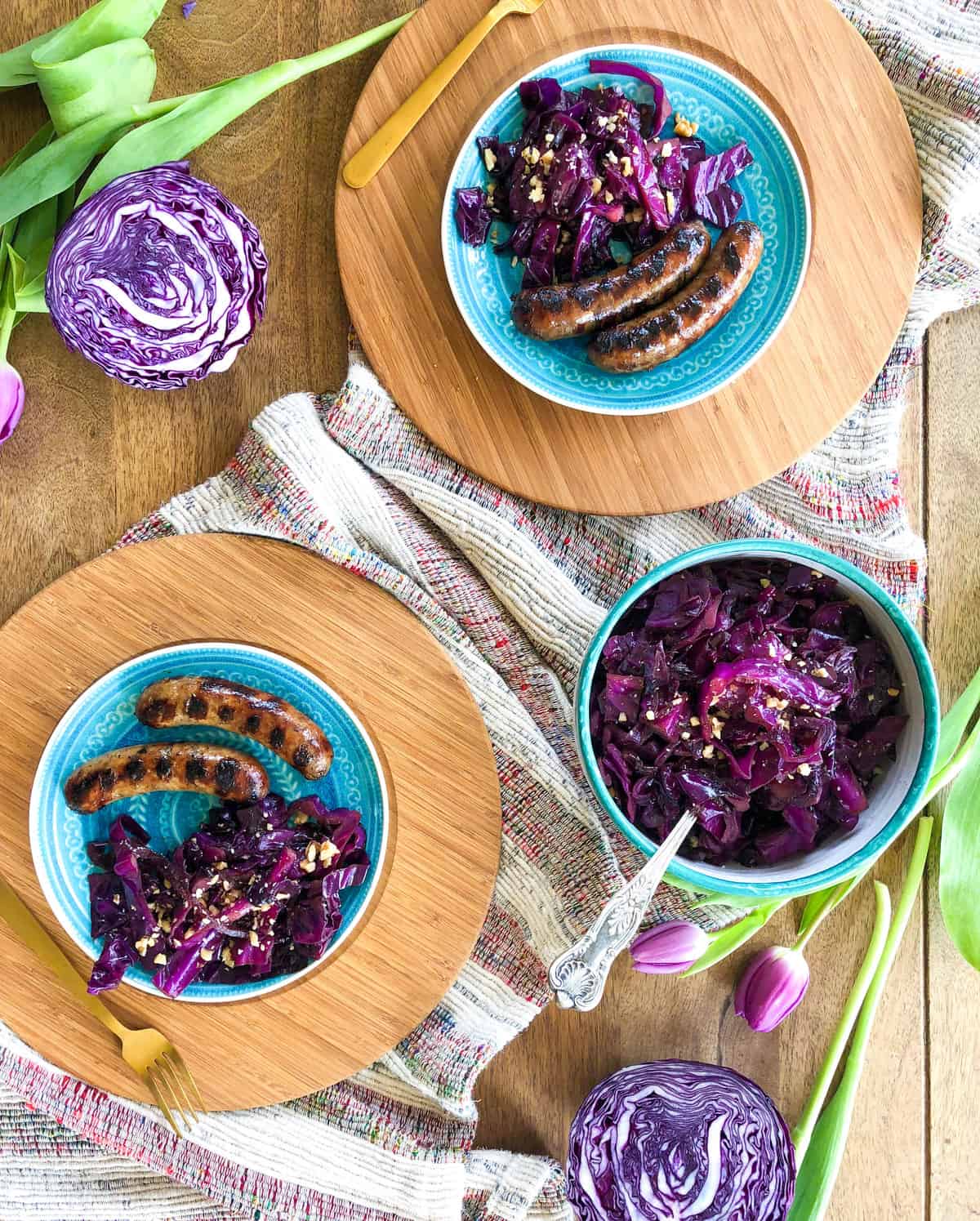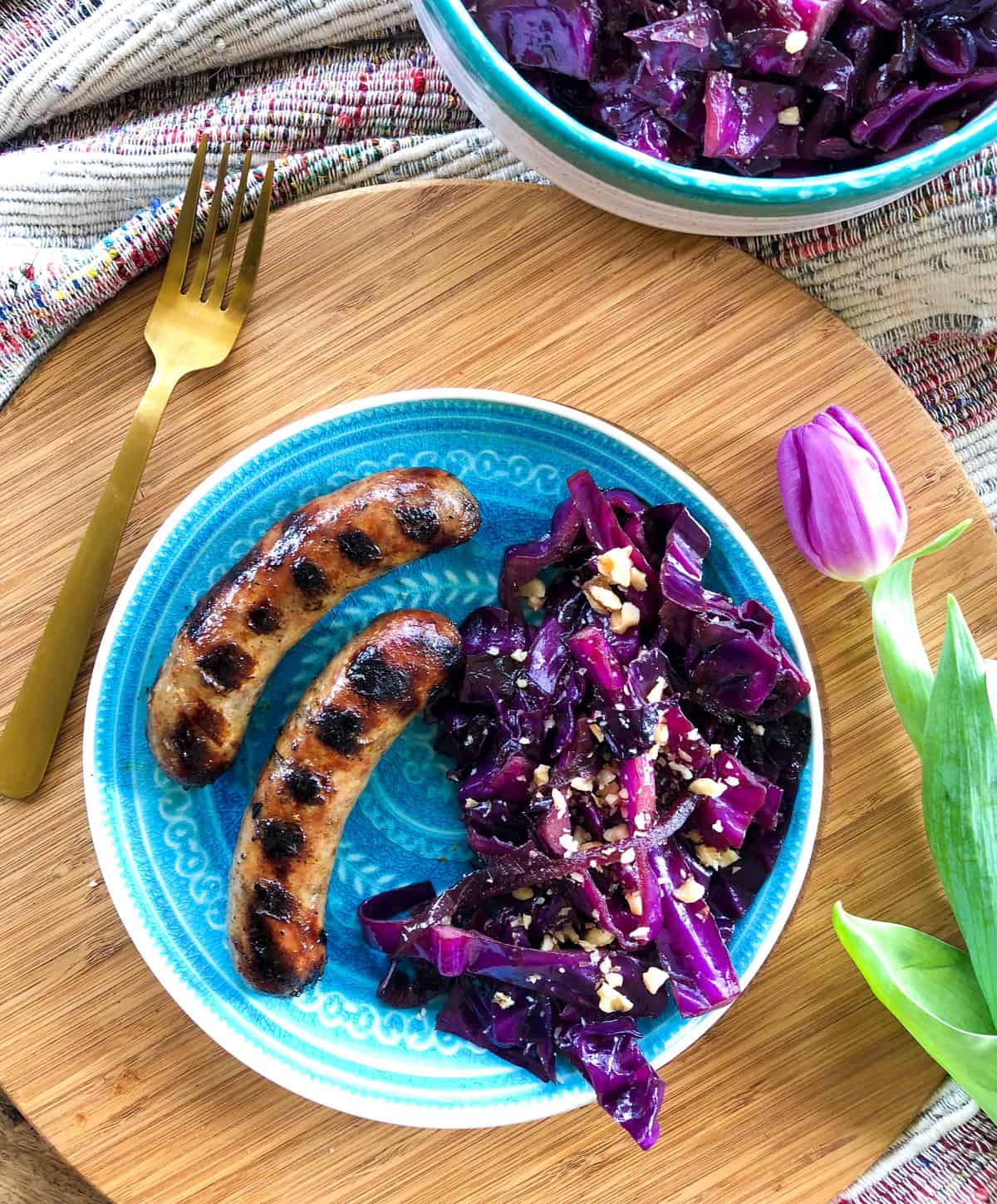 Dive in and enjoy!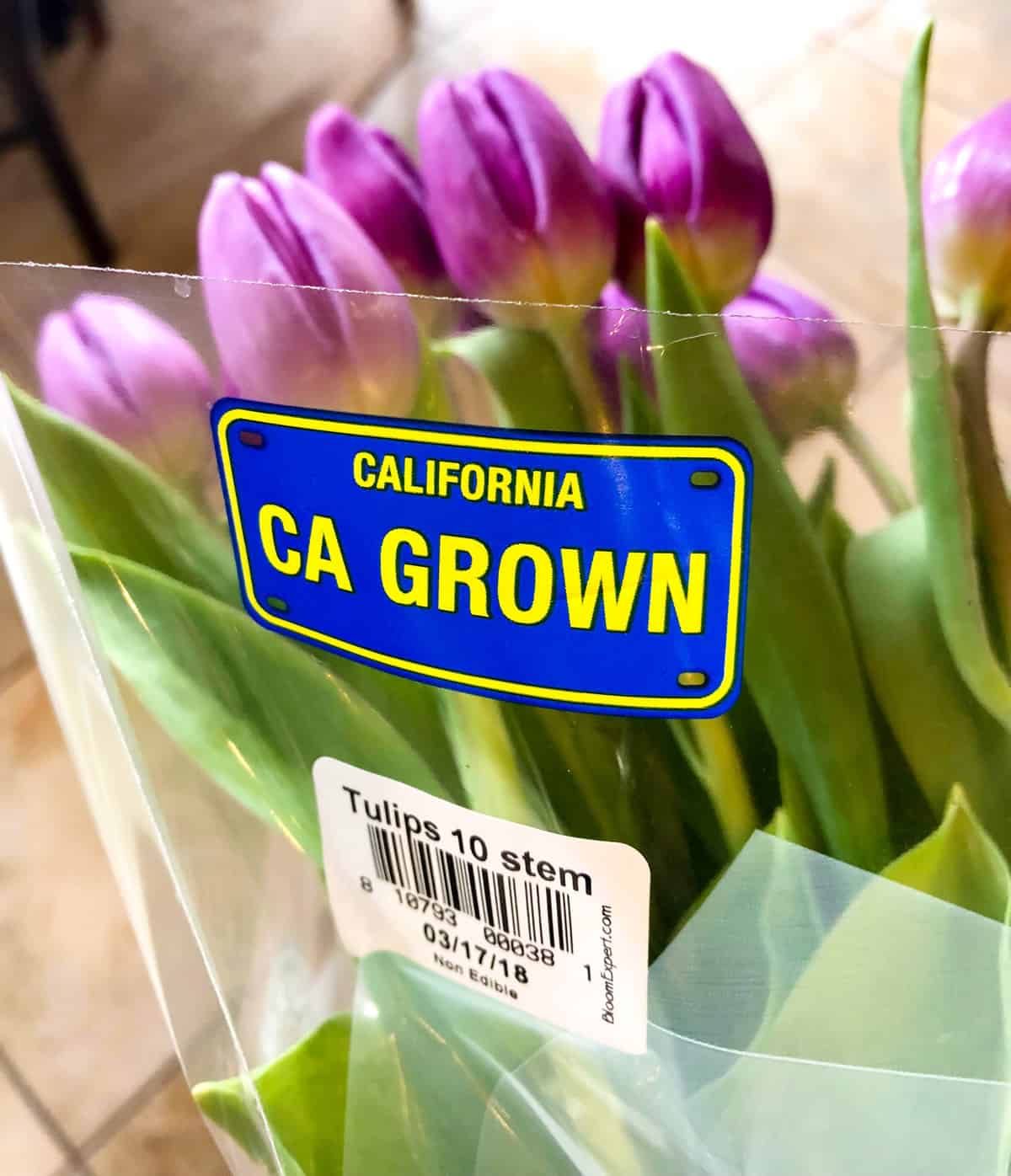 Pssttt… did you see my lovely California Tulips in the photos? They are overflowing at the market right now! Do a sister a favor and pick some up at your local market… I'm trying to conjure up an early spring!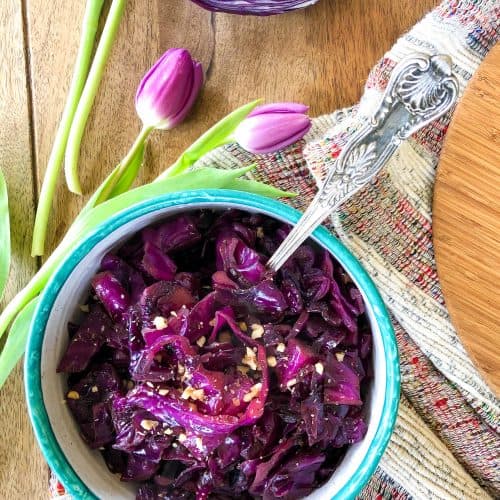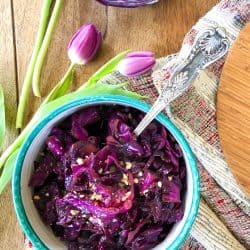 Braised Red Cabbage topped with Walnuts
Ingredients
1 head red cabbage, sliced thickly
1/2 red onion,  sliced thinly
2 T. olive oil
1/2 C. red wine vinegar
1/4 C. brown sugar
3 T. crushed walnuts
salt and pepper
Instructions
Add the olive oil to a large stockpot and heat. Add the onion and sauté until softened.

Add the cabbage and stir to coat all the pieces. Add a little more olive oil if needed. Sauté on low for 10 minutes.

Add the vinegar and sugar and stir thoroughly. Cook for about 15 more minutes, stirring occasionally until softened (not mushy!)

Transfer to a serving dish and top with walnuts.
SaveSave
SaveSave
SaveSave
SaveSave
SaveSave