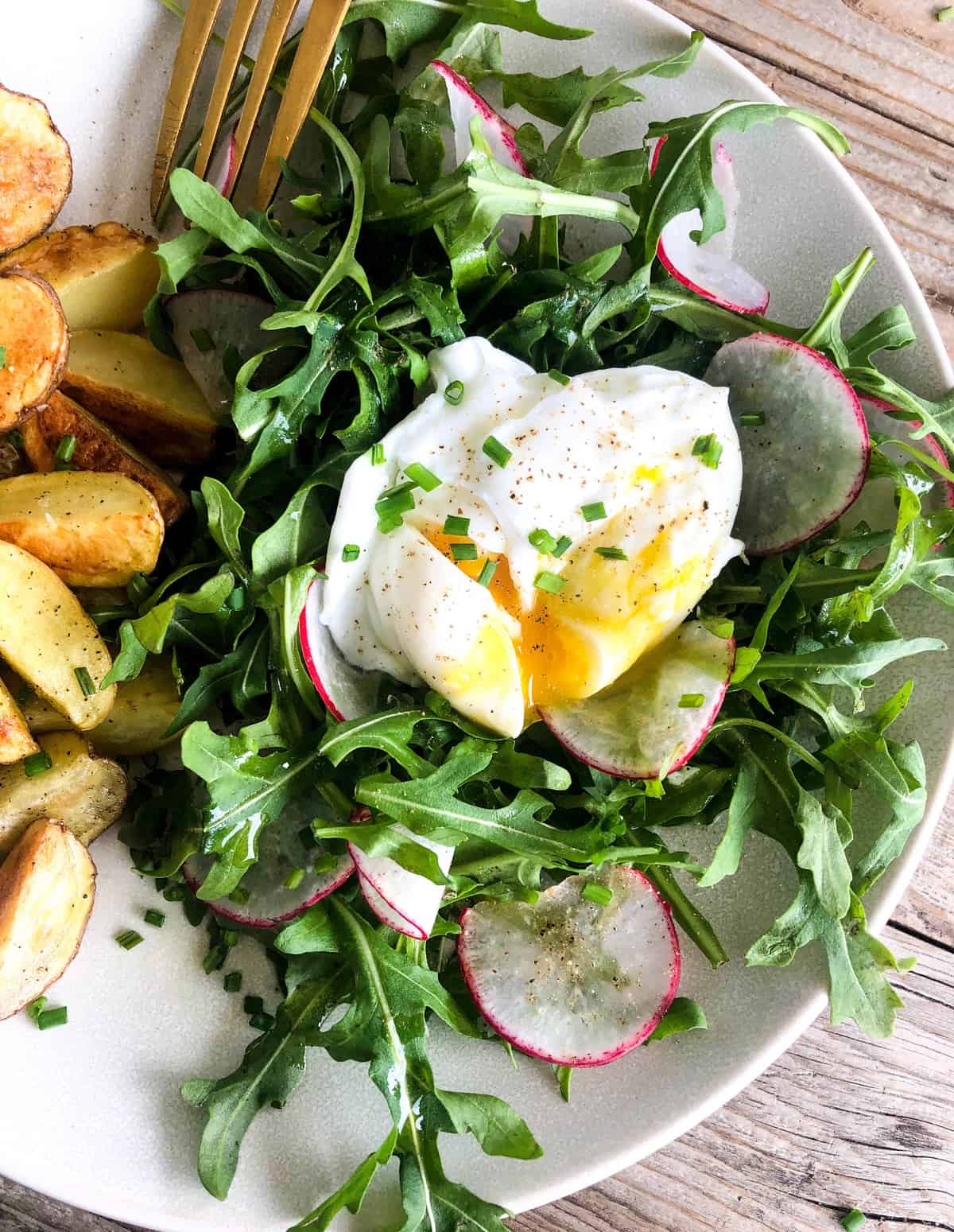 CA GROWN Blog
Discover. Learn. Connect.
Arugula Salad with Poached Egg
February 23, 2019
Eat the Season!
Sign Up For Weekly Recipes
« Back to Recipes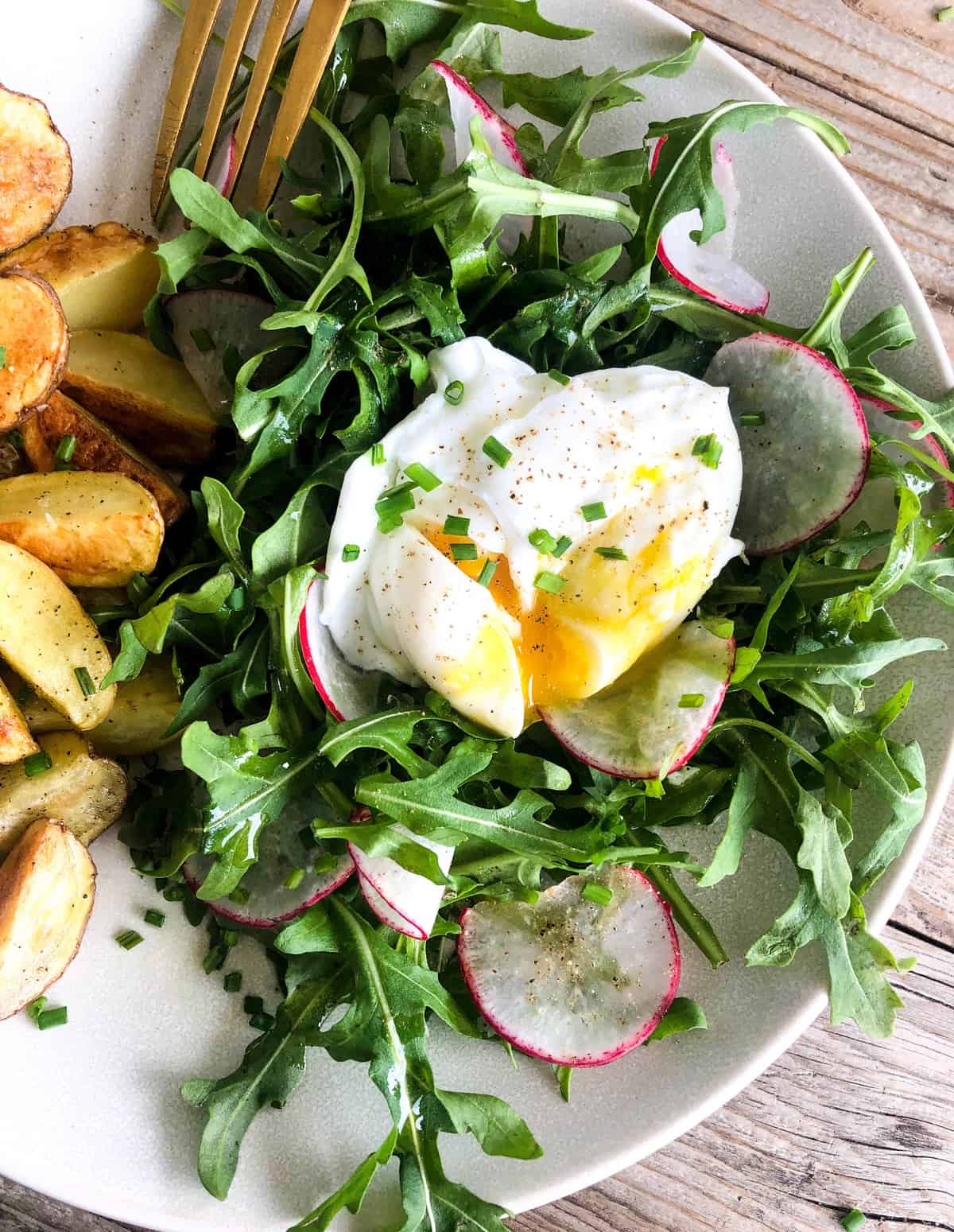 Arugula Salad with Poached Egg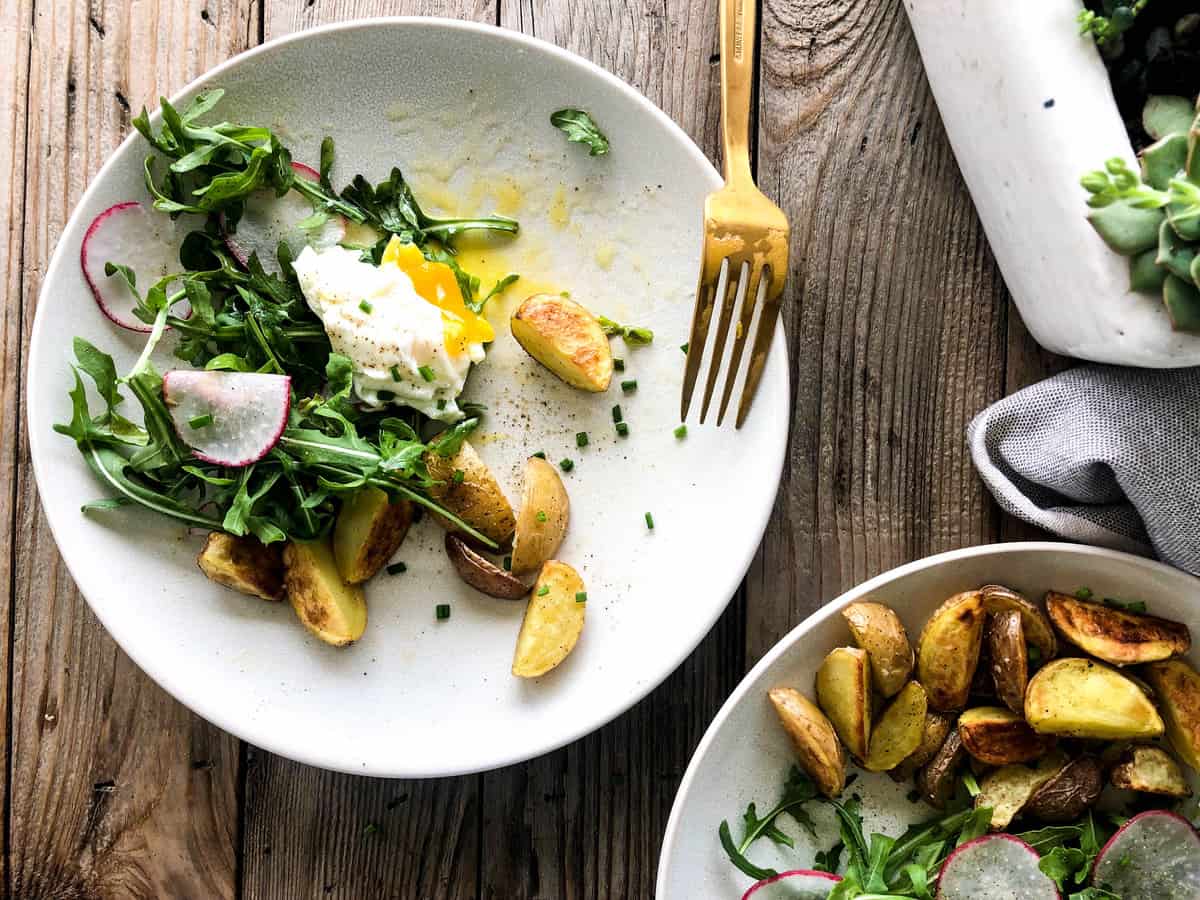 We've all heard the term Breakfast for Dinner, but have you ever considered Salad for Breakfast?
I know, I know, it sounds a little crazy. And, I guess you could technically eat this dish any time of day, but why not add a little greens to start your day?
Poaching eggs has been hyped up to be a daunting task, but it really couldn't be easier. The trick is to have your water at the perfect simmer. Not a hard boil and not a slow simmer… just the right amount of bubbles to allow the egg to float and cook to the correct temperature.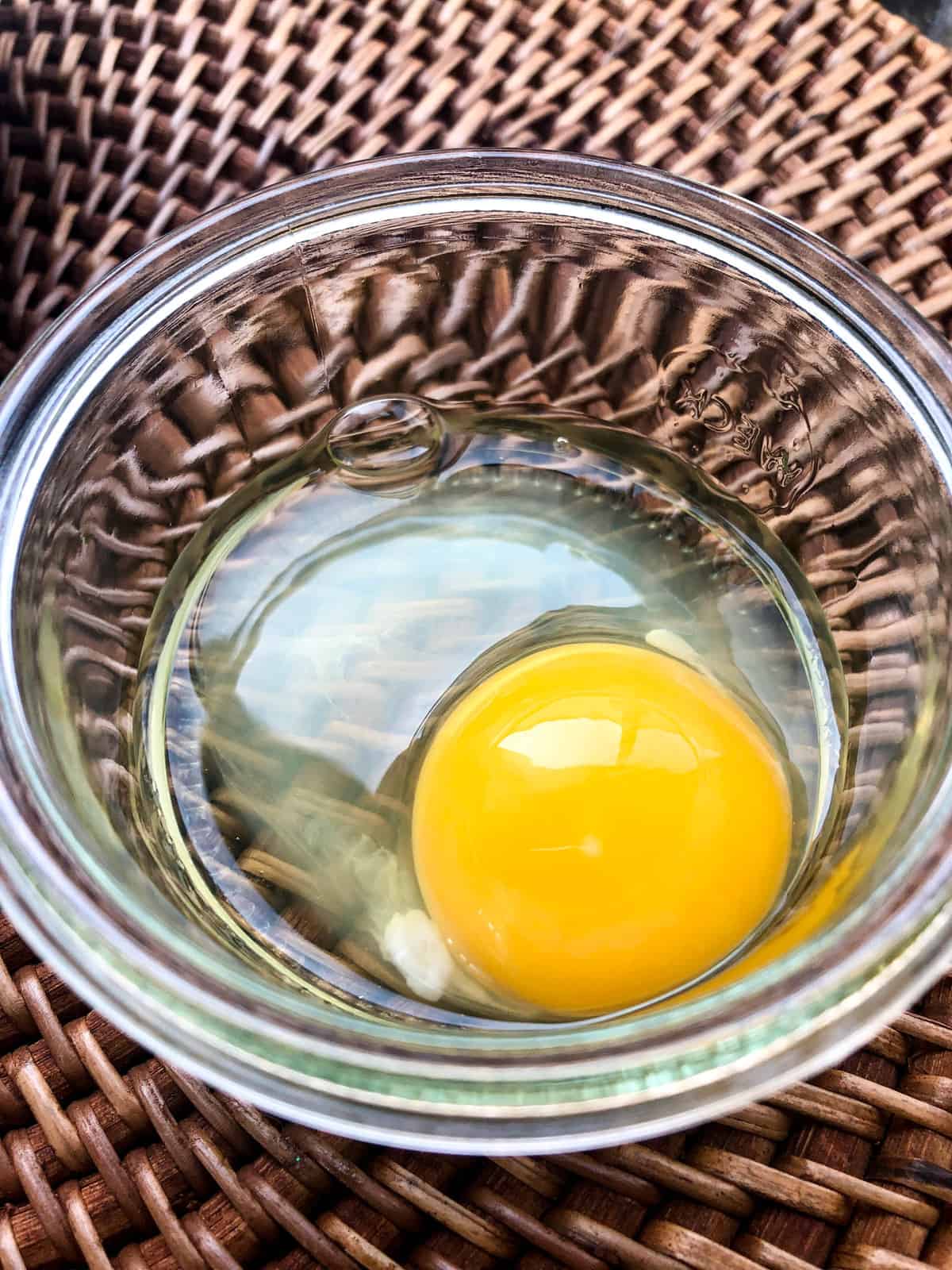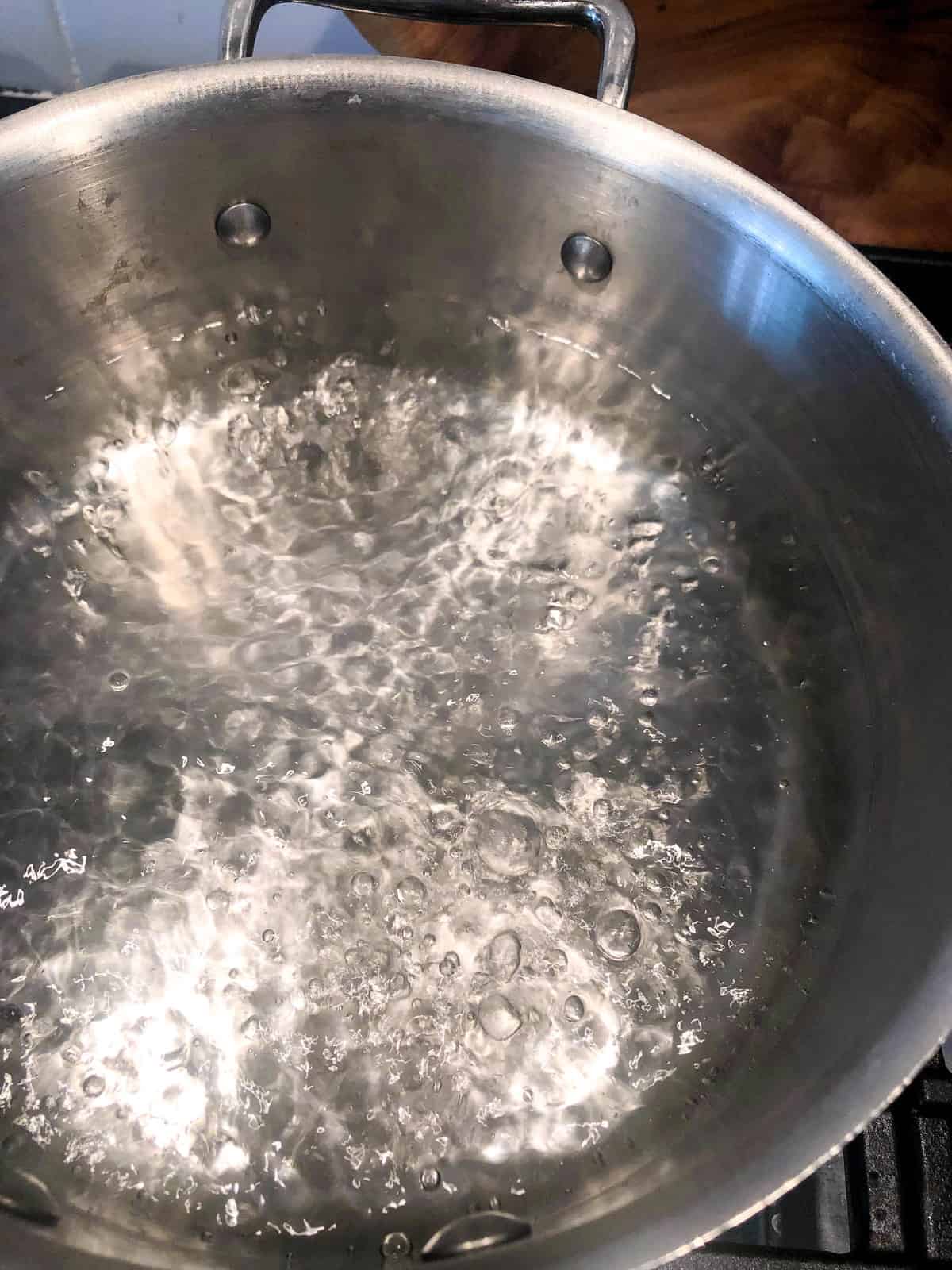 Heat up a large saucepan with about 2 inches of water until a nice moderate simmer.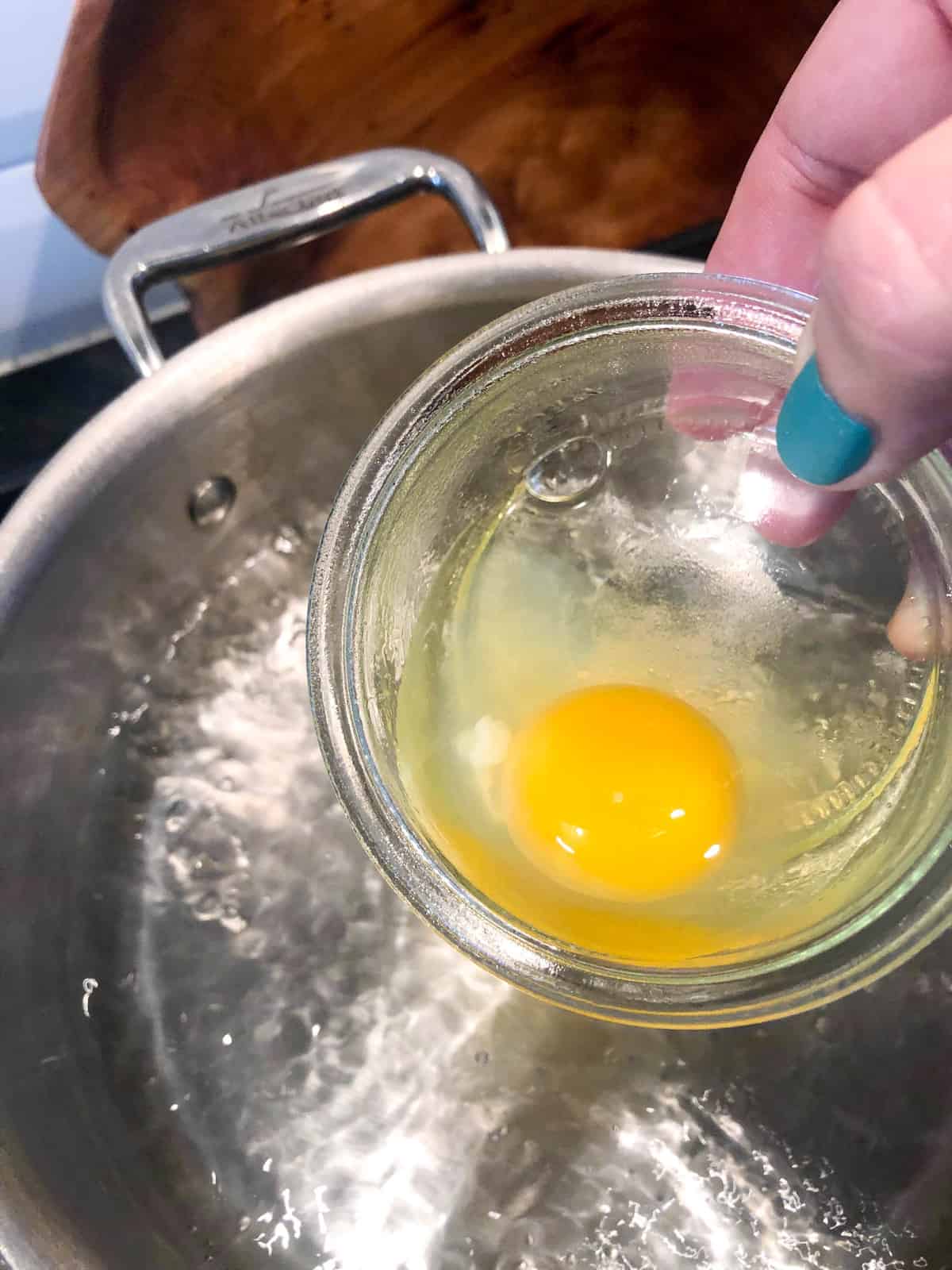 Add the egg into a small bowl and slide the egg into the water, keeping the bowl as close to the water as possible allowing the egg to go in all at once.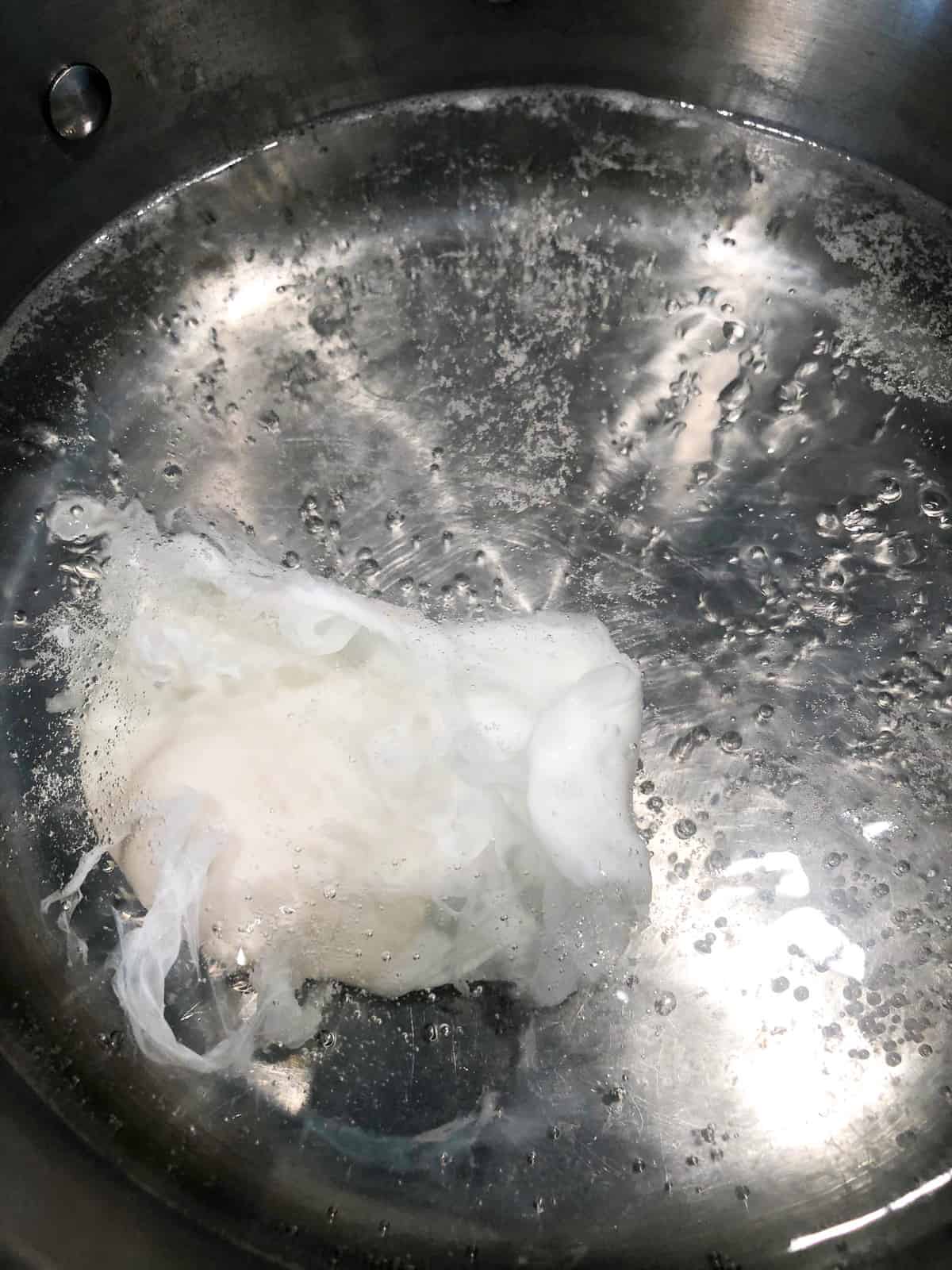 Add another egg to the water and cook for 4-5 minutes, depending on your desired doneness. I tend to like mine a little less runny, but suit the cook time to your own needs.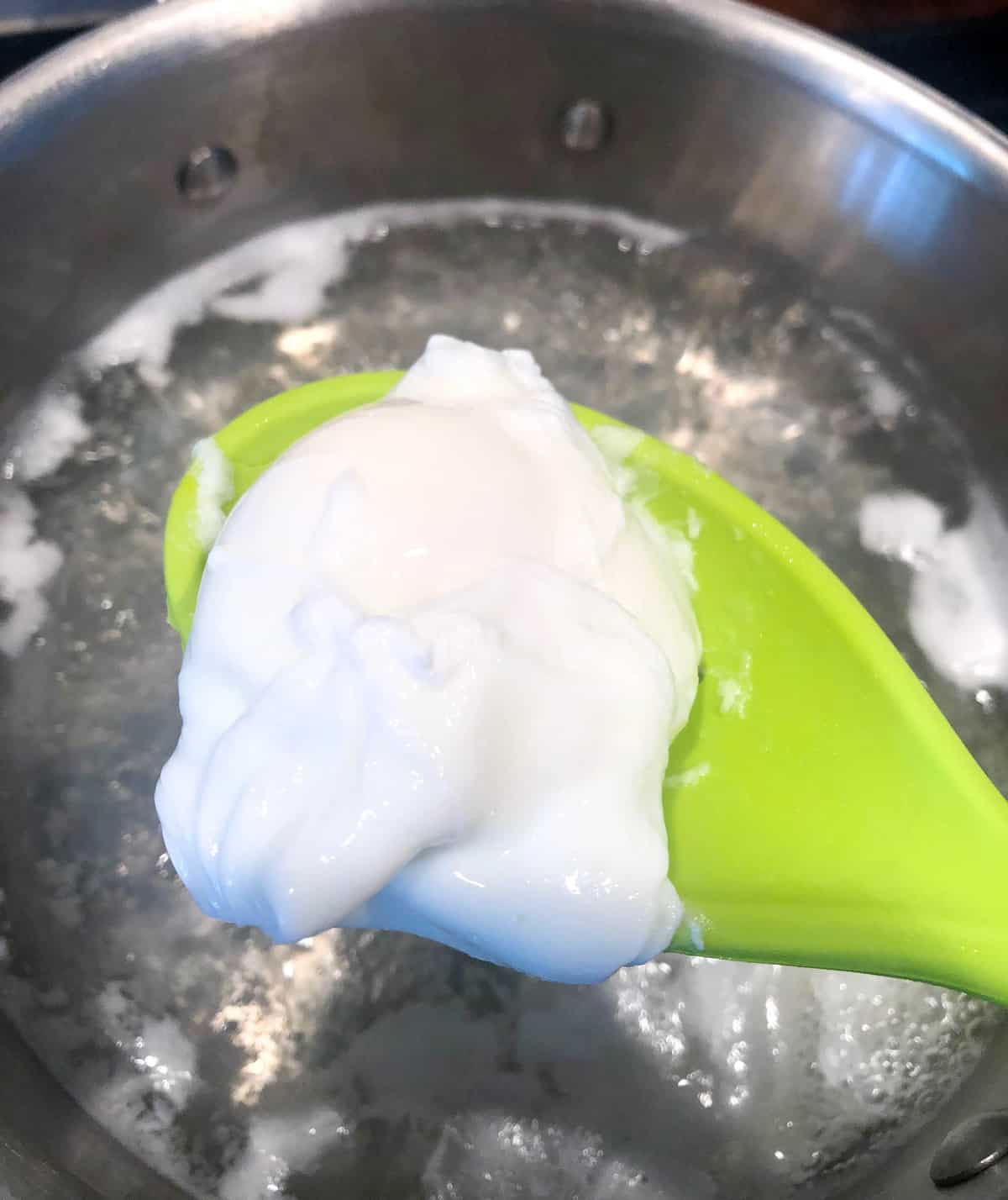 Remove the egg with a slotted spoon.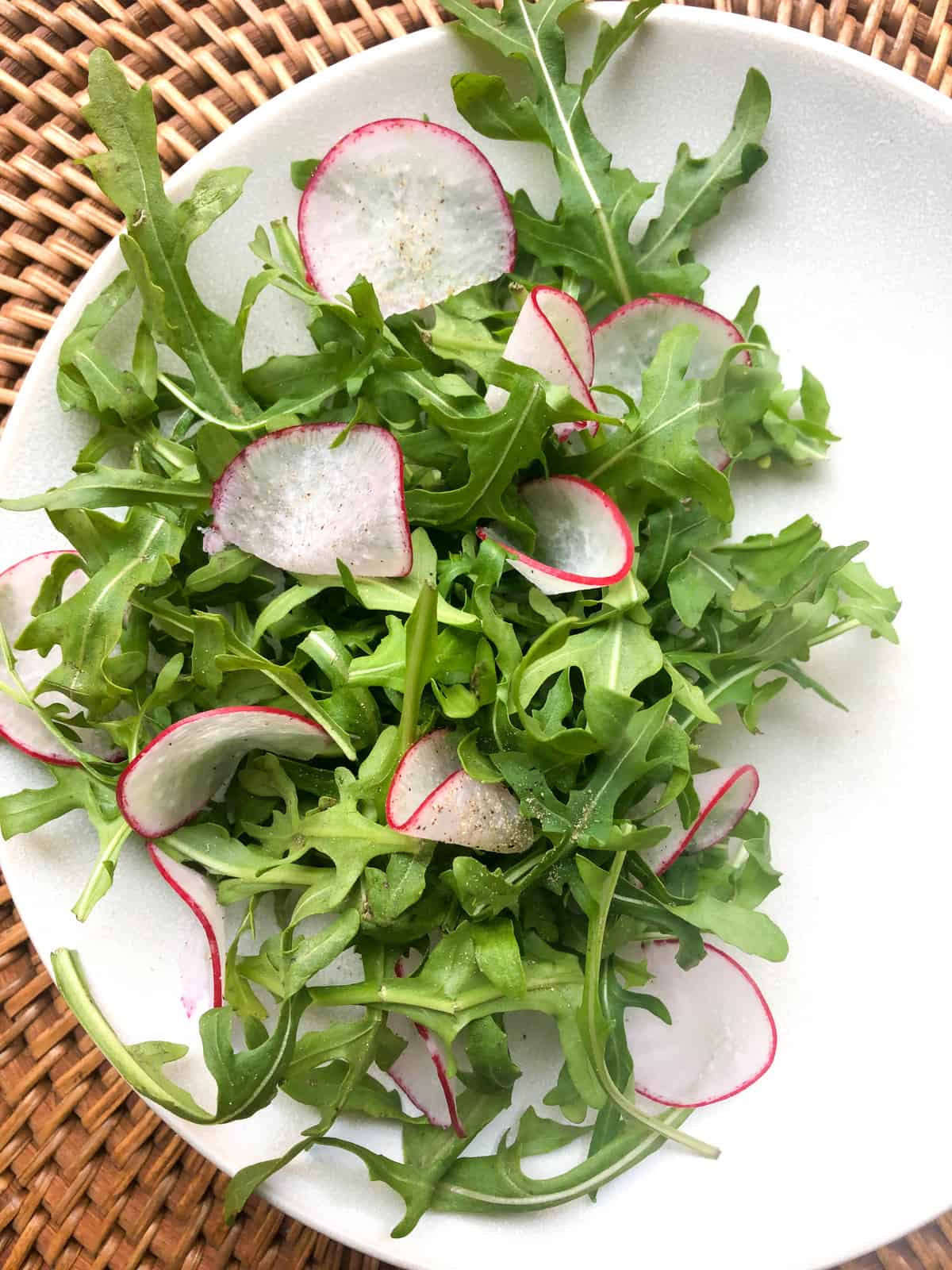 I had previously prepared a plate with fresh arugula and shaved radish rounds, sprinkled with a zesty lemon vinaigrette.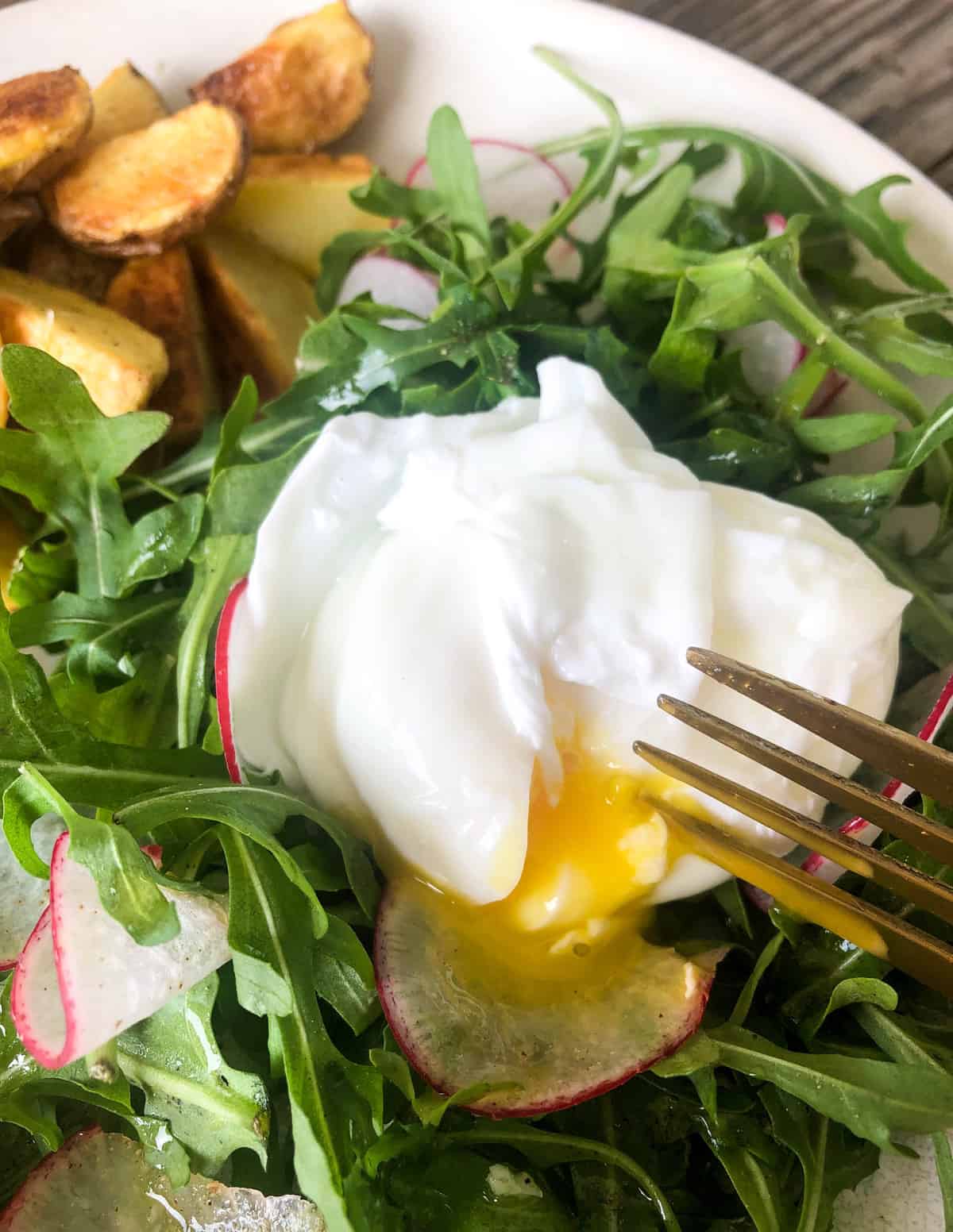 Place the poached egg right on top of the salad and pierce with a fork to let all that goodness ooze onto the plate.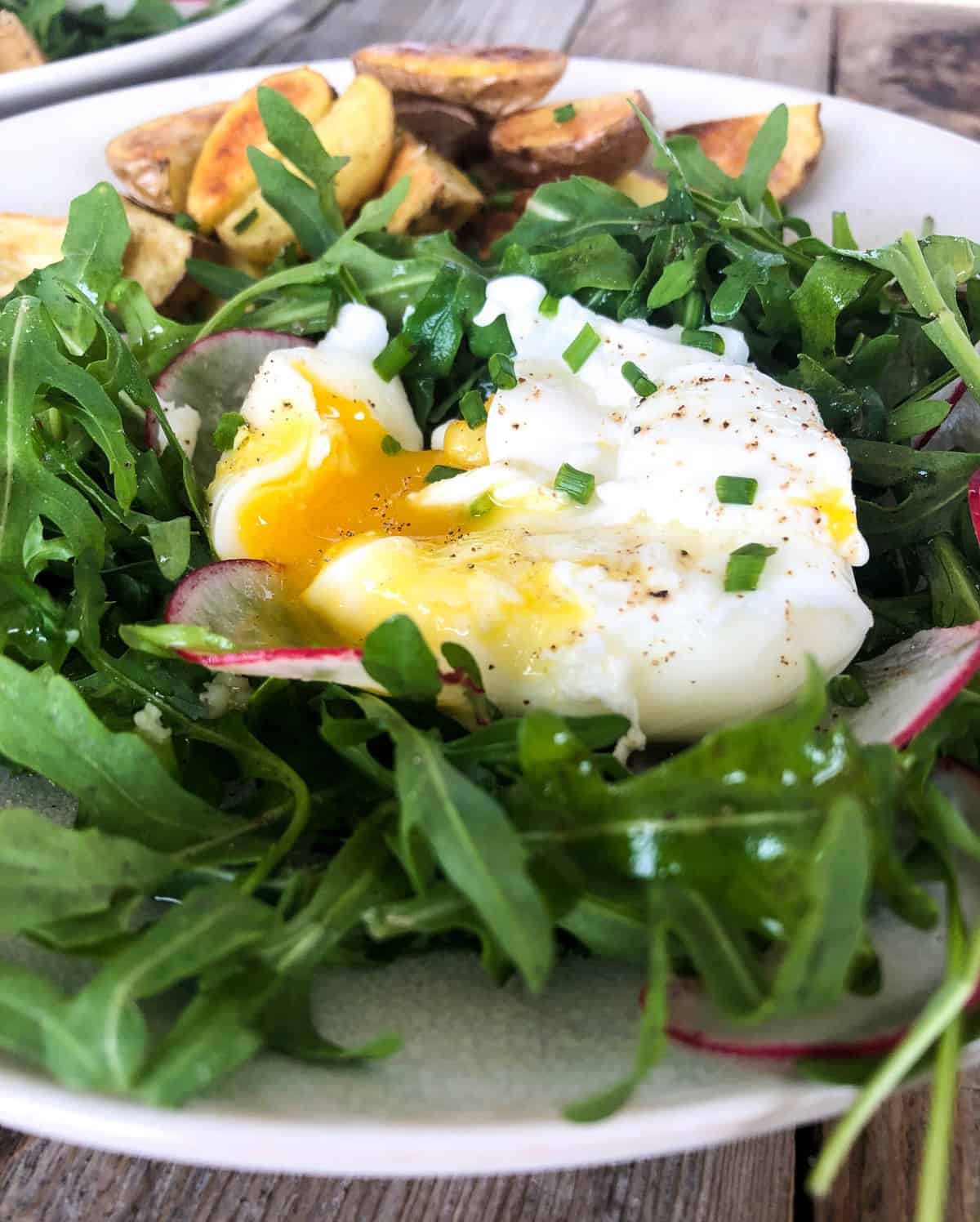 Dust with cracked pepper and chopped chives if desired!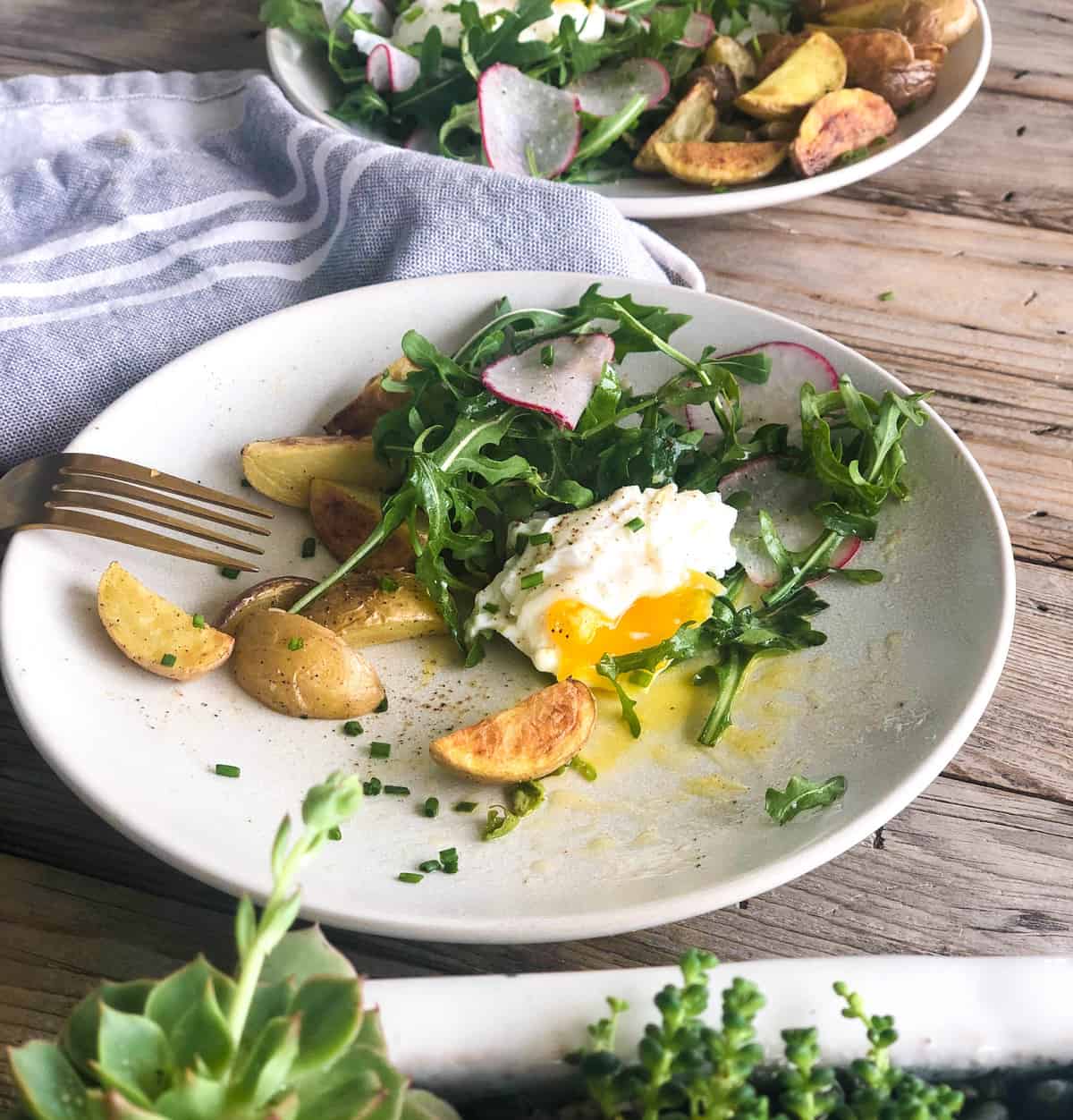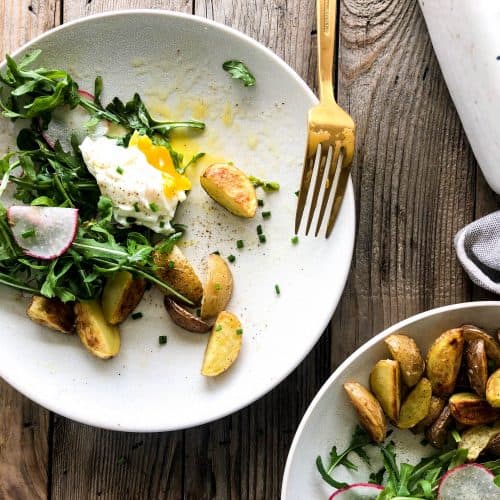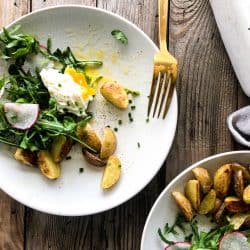 Arugula Salad with Poached Egg
Ingredients
1 cup arugula
2 radishes, sliced thin
2 eggs
black pepper
chives
Instructions
Fill a saucepan with 2-3 inches of water and bring to a moderate simmer. Crack each egg into its own individual cup and add the egg all at once to the simmering water. Add the other egg. Simmer for 3-5 minutes, depending on the desired doneness.

Prepare a bed of arugula on each plate and add the shaved radish. Toss with a light lemon vinaigrette or any other favorite dressing.

Immediately top with the poached egg and enjoy!