Meet Mike Noland of Wild River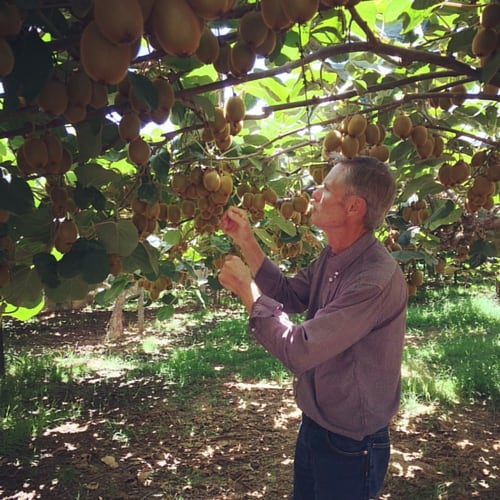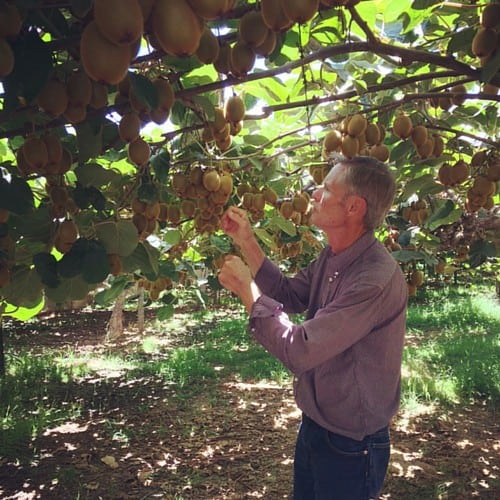 Meet Mike Noland a kiwifruit farmer from Marysville, CA., who enjoys growing nutritious food for his community.
CA GROWN: What are you doing today?
Mike: As we speak, we are thinning kiwi fruit. We are doing some summer pruning of kiwi fruit vegetation in order to allow for more light to access the fruit and the fruit canopy. The sunlight really enhances the flavor and we like to take full advantage of the great California sun that we have going for us as California kiwi growers. That sunlight really magnifies the flavor for our fruit.
CA GROWN: What is your favorite thing about farming?
Mike: One of the great things about being a farmer is being able to see God's hand in the process of farming.
CA GROWN: How do you contribute to the community?
Mike: I think that we contribute to the community by offering a great healthy nutritious product for consumers young and old. As far as the community is concerned, we support a local agency called Sierra Harvest. They advocate for early childhood learning efforts with regards to food, nutrition, and agriculture and its importance to the local area.
CA GROWN: What drew you into the farming profession?
Mike: Growing up with farming drew me into the profession. I grew up with it and it has just become part of me.
CA GROWN: What are your hobbies or pastimes?
Mike: I like to fish, play golf, and spend time with my family.
CA GROWN: What advice would you give to someone who wants to become a farmer?
Mike: Follow your dreams!!