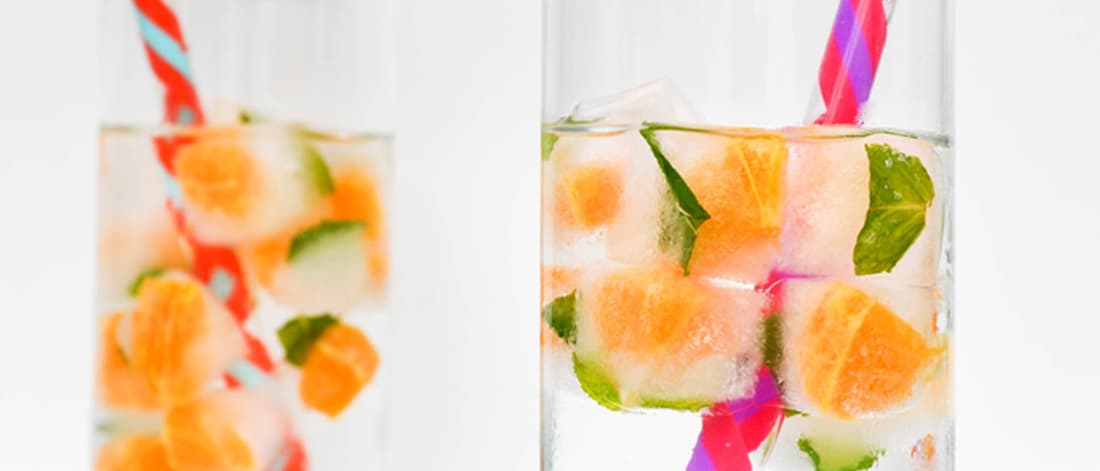 CA GROWN Blog
Discover. Learn. Connect.
How to Make Easy Citrus Mint Party Ice!
February 9, 2015
Eat the Season!
Sign Up For Weekly Recipes
« Back to Recipes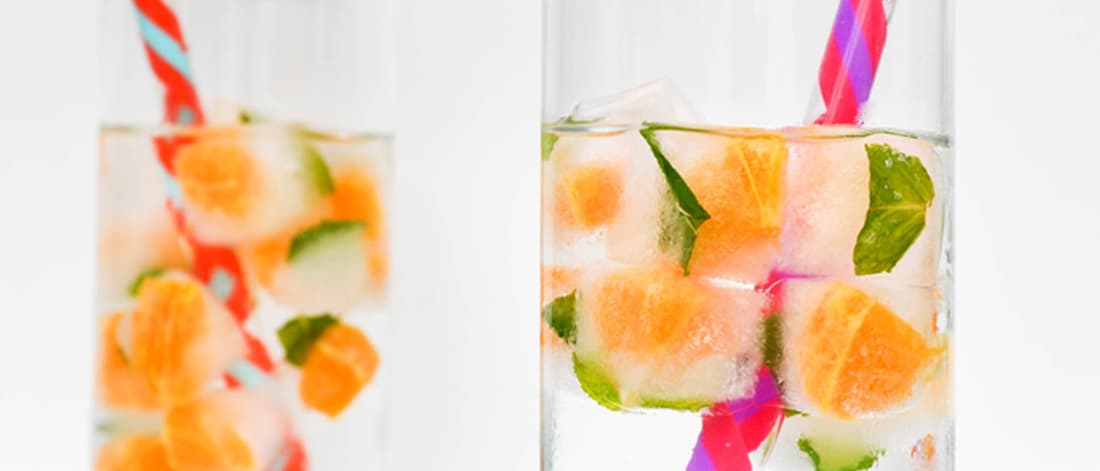 How to Make Easy Citrus Mint Party Ice!
This fun and delicious party ice is made with fresh citrus and mint. It's perfect to flavor a glass of water, to add to cocktails, or to make any drink feel like a celebration!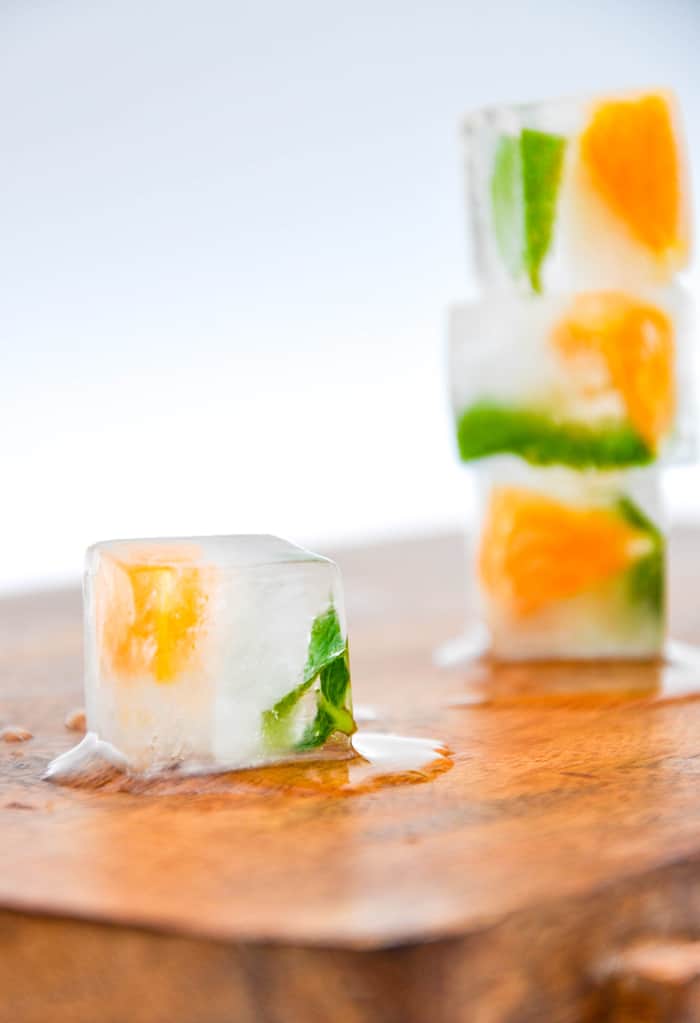 Sometimes I feel like I don't drink enough water.
Let me rephrase that…. I KNOW I don't drink enough water.
I'm aware I SHOULD drink more water, but when it comes right down to it; I forget.
Plus, it's not all that exciting.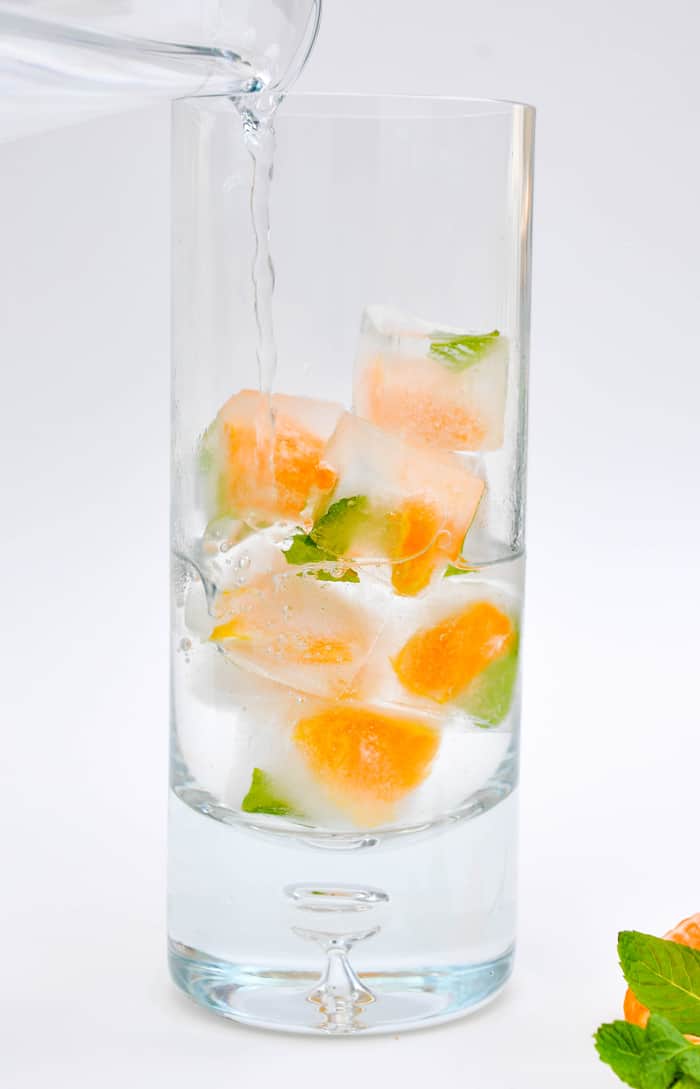 I know it sounds trivial, but I need a little adventure in my water! (And in cocktails. Ahem.)
Enter: Citrus Mint Party Ice!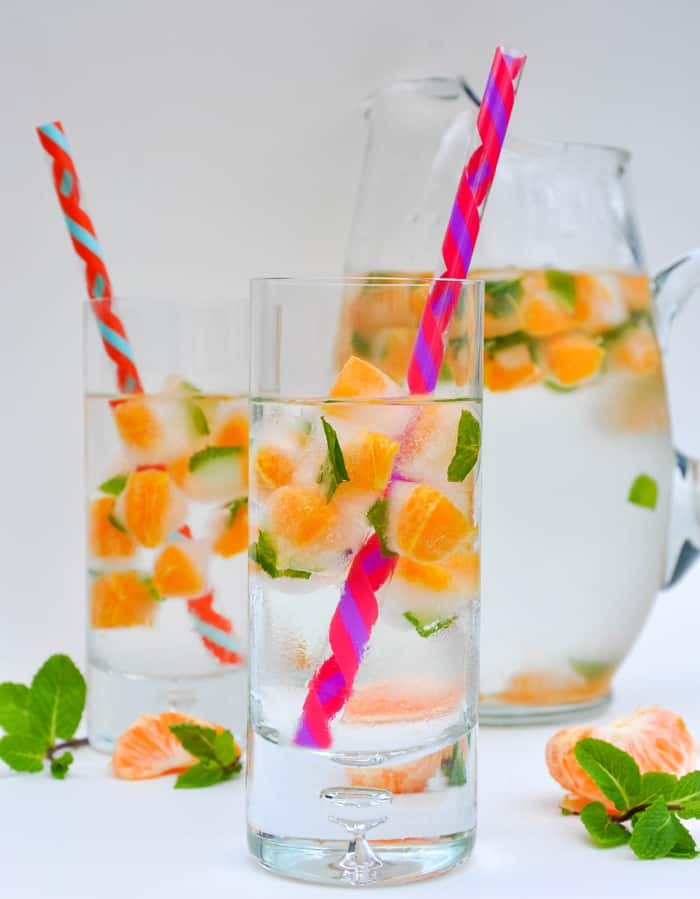 Making these ice cubes in bulk and using them in my daily water drinking not only helps me increase my water intake, but it encourages me to drink more water than I ever would have throughout the day.
The pleasant taste will make you think you're at a posh spa!
Well, as long as you can forget about the pile of laundry on the couch while you sip…
Here's how to make party ice step-by-step:
Supplies:
Citrus (I used tangerines, but feel free to use any other variety: oranges, lemons, even limes)
Fresh mint
Ice cube trays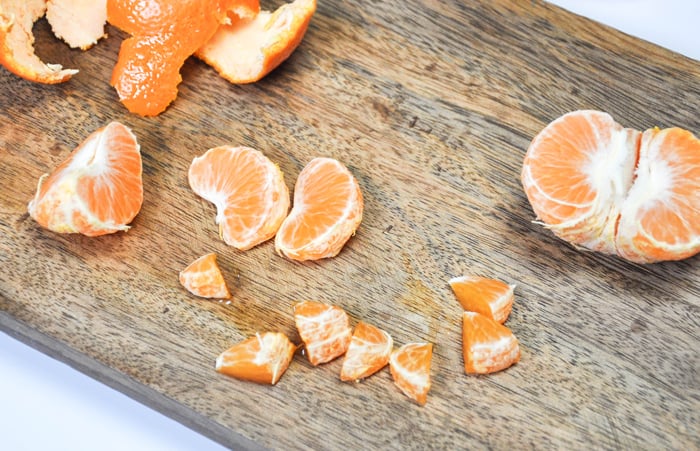 Cut your citrus into a size that will fit the individual wells in your ice tray.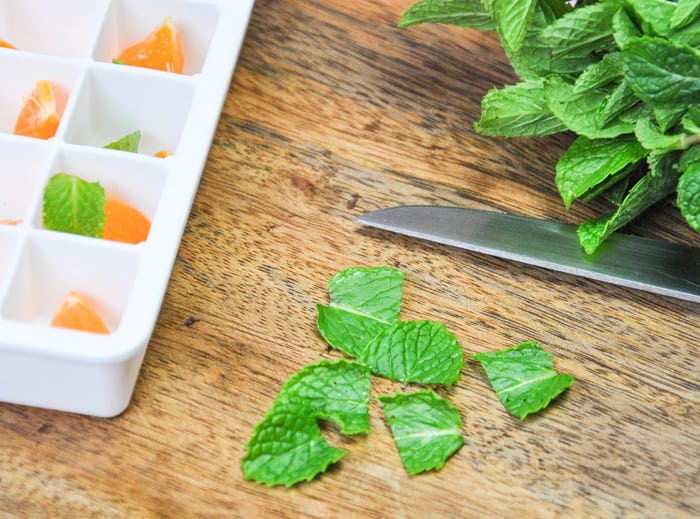 Same with the mint leaves. Some were small enough to go in uncut, others needed to be halved. Just use your judgment.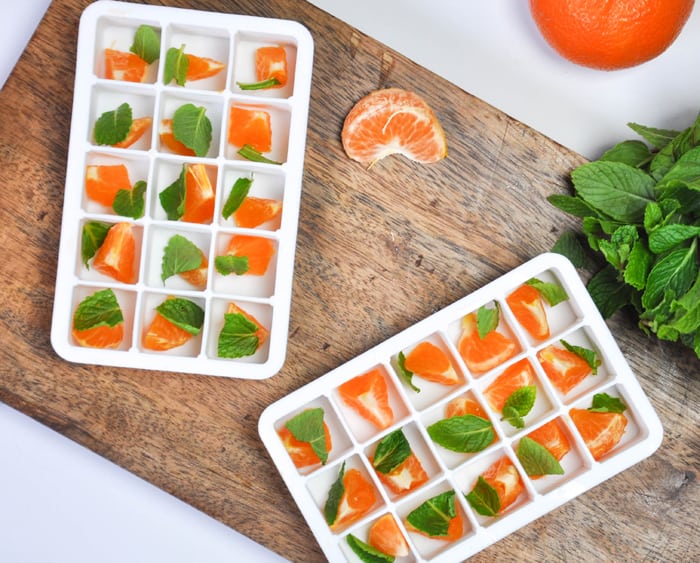 Place one of the citrus wedges and a mint leaf into each well of the ice tray. Fill with water and place in freezer until completely frozen.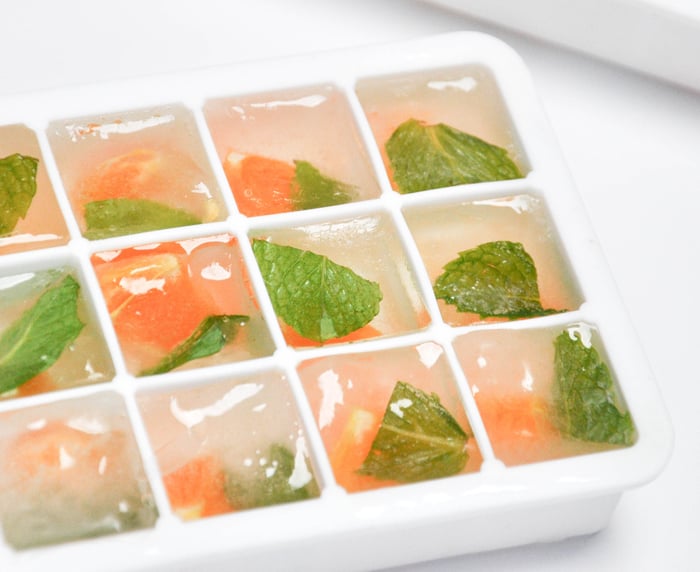 When I make my party ice, I make several trays and keep in a large bowl in the freezer and use it all week.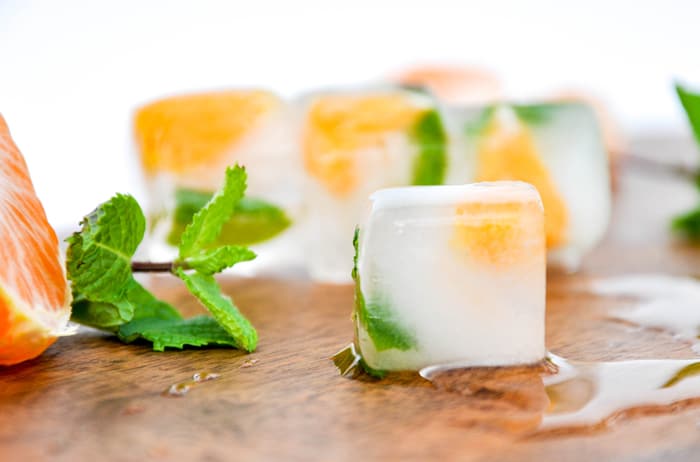 This is also a great way to use up your citrus before it goes bad. Once it's frozen, it's preserved!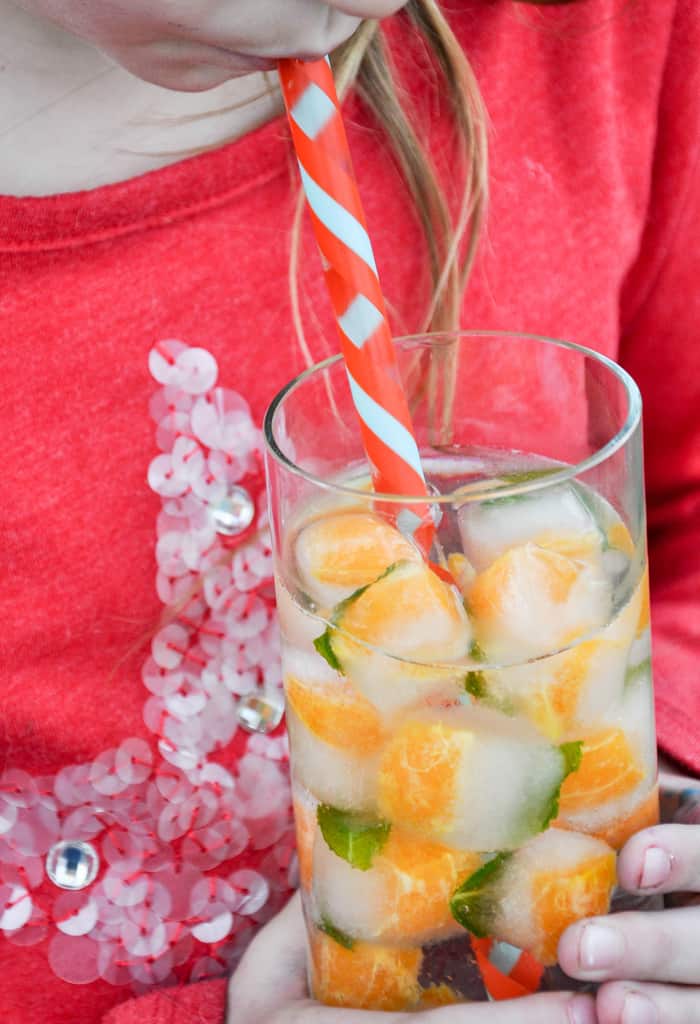 Kids love this party ice too!
It's a hit with all the kiddos, too!
Once the ice melts, just add more ice. The citrus and mint stay intact and the flavor keeps coming!
I think it would be great once raspberry season comes around too.
Happy sipping!
Now that you made the ice, here's what to add it to (beside water, of course!)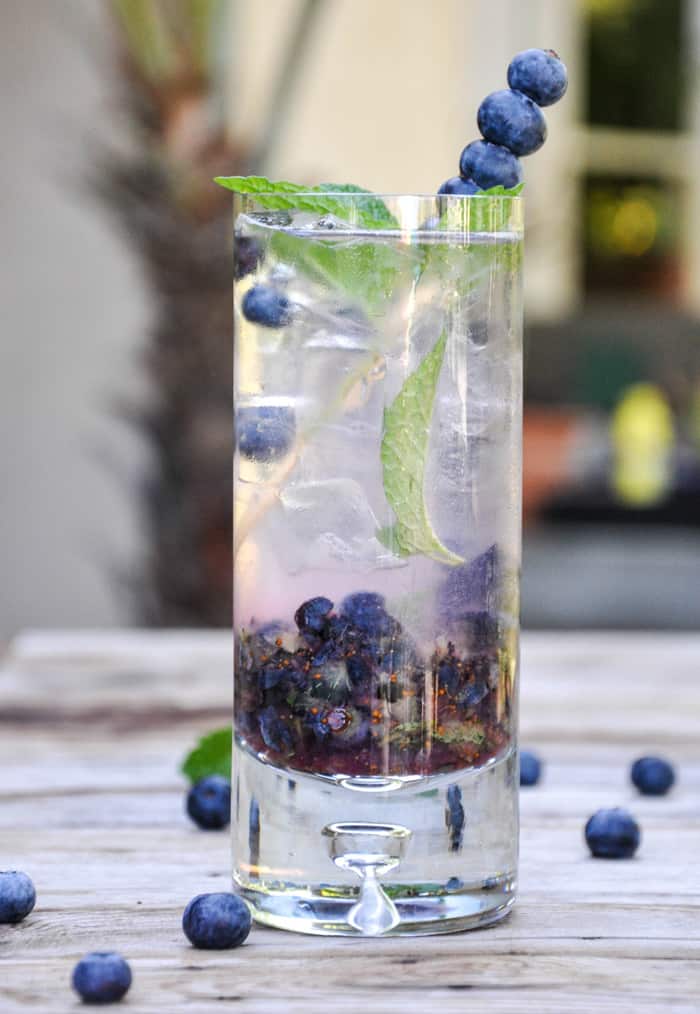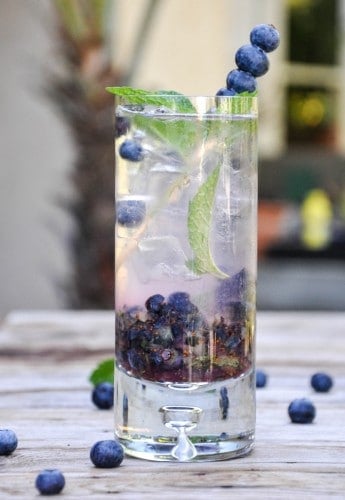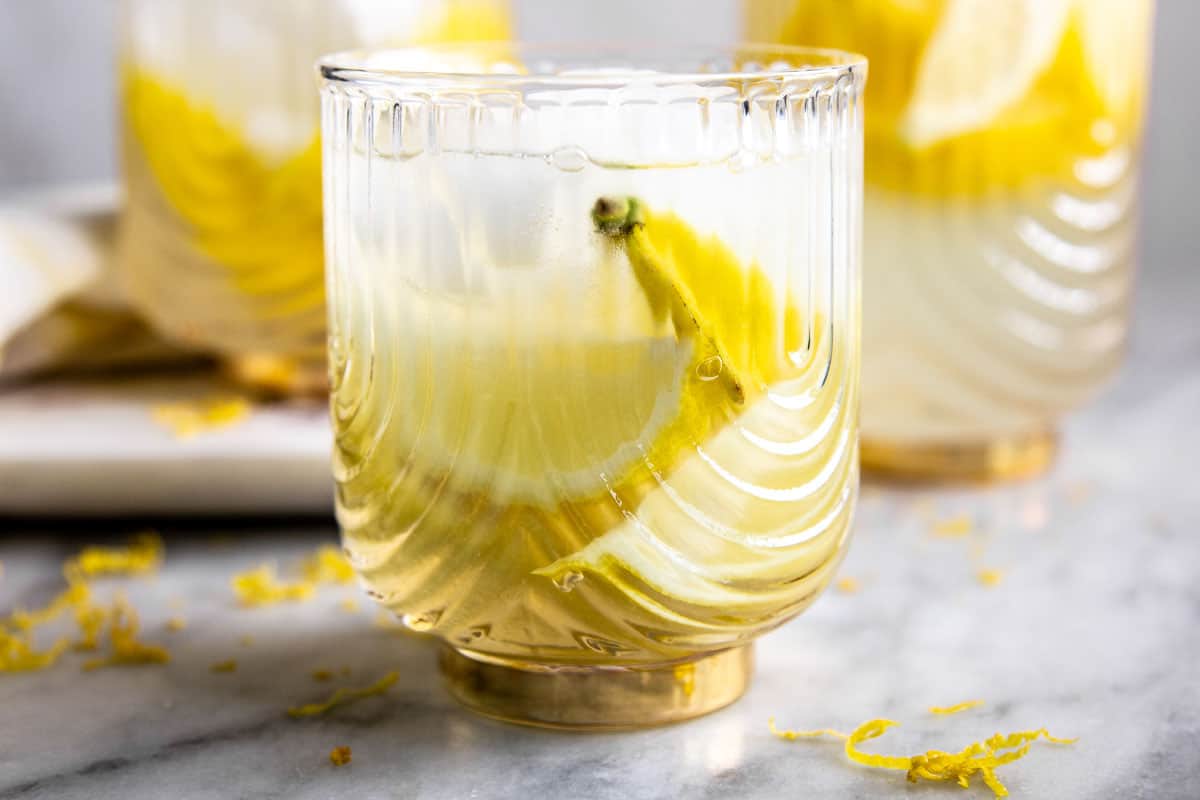 The best type of DIY project – easy, beautiful, and delicious! You will have zero regrets filling your wine glass with wine-based ice cubes that literally bloom into your glass as you sip without watering down your wine!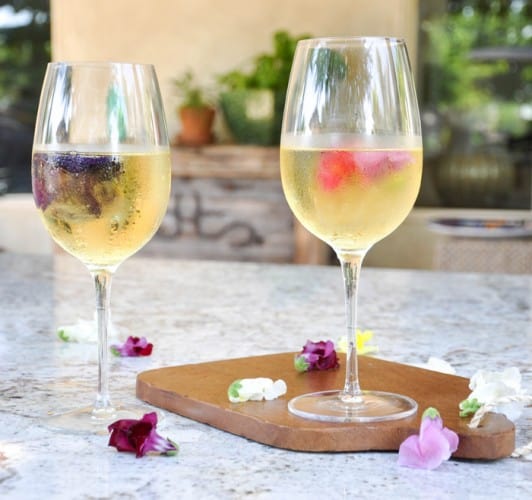 Our beautiful ice buckets are made with a colorful mix of California Grown cut flowers which make it a really colorful and festive addition to any occasion!
Just look at those Gerbera Daisies!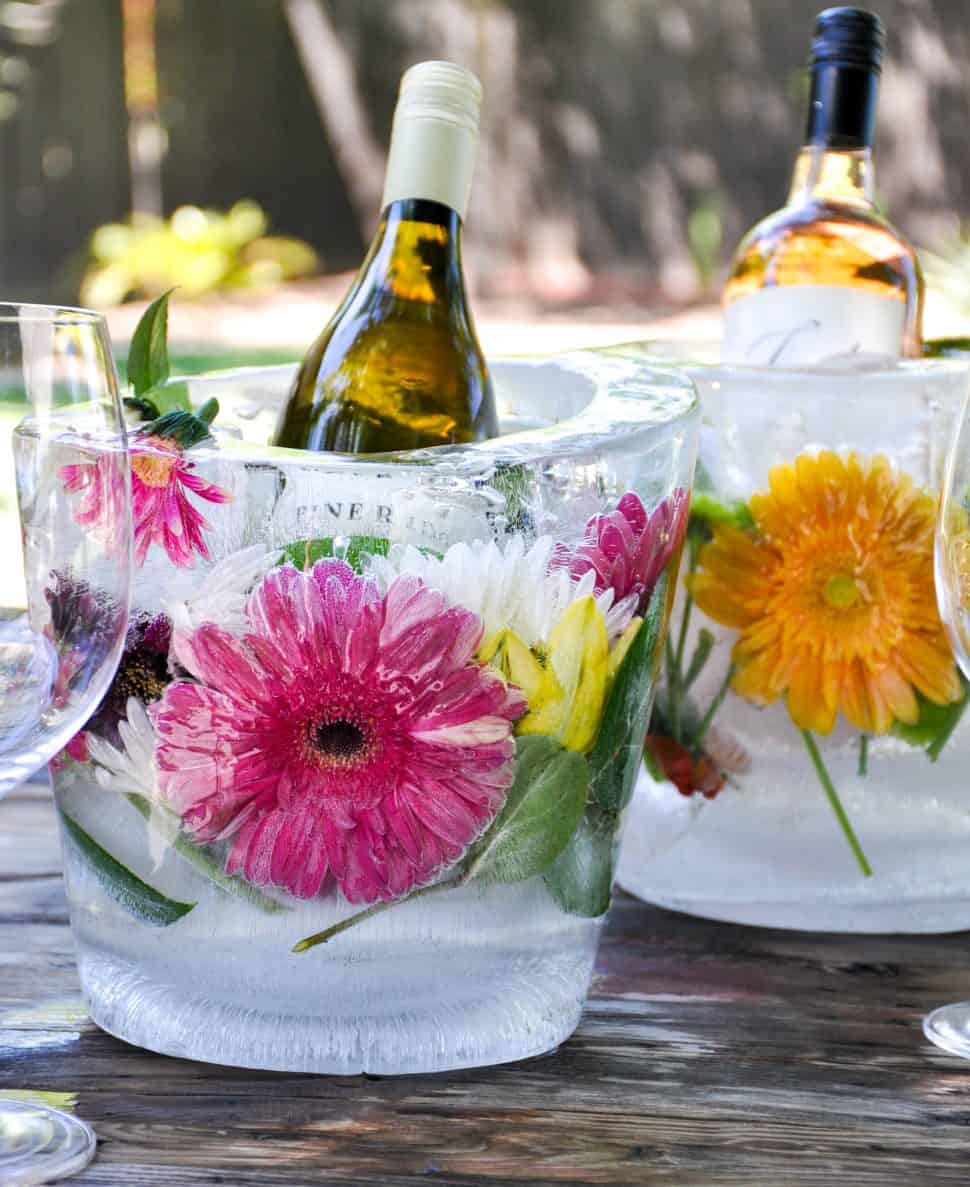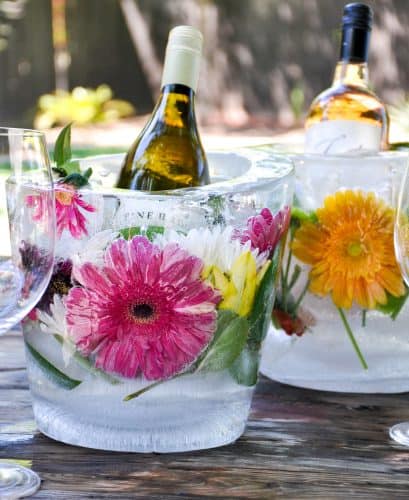 Here's to maximizing the celebration with Party Ice!