Floral Wine Ice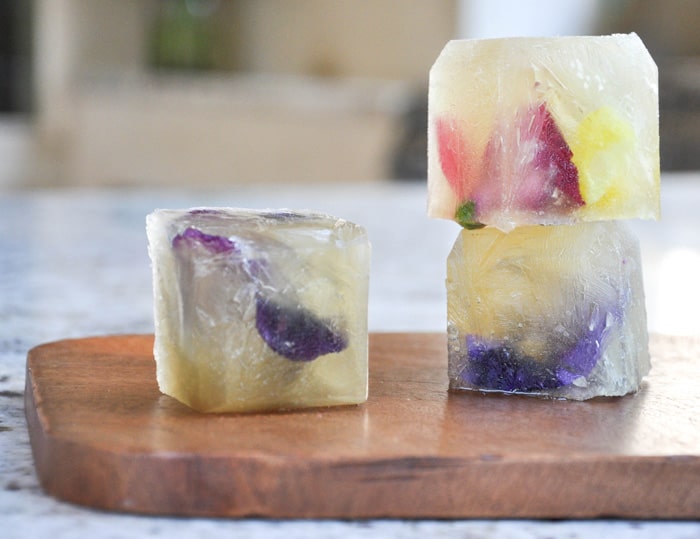 Don't you hate it when you are enjoying a nice glass of white wine on a warm summer evening and the glass seems to melt into your hand, warming your nice glass of chardonnay along with it? With the weather heating up, it's bound to happen. Well, I've got a solution for your wine warming woes that is not only beautiful but easy, and the ingredients are always readily available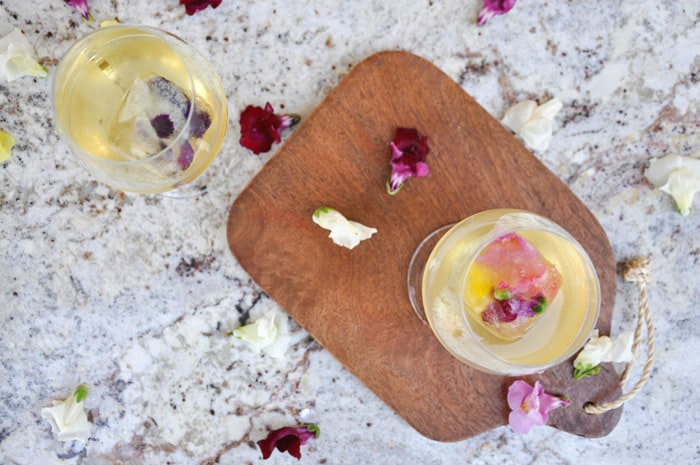 Using edible flowers and your favorite white wine, you can make these wine cubes in bulk and have them ready for your next evening with friends.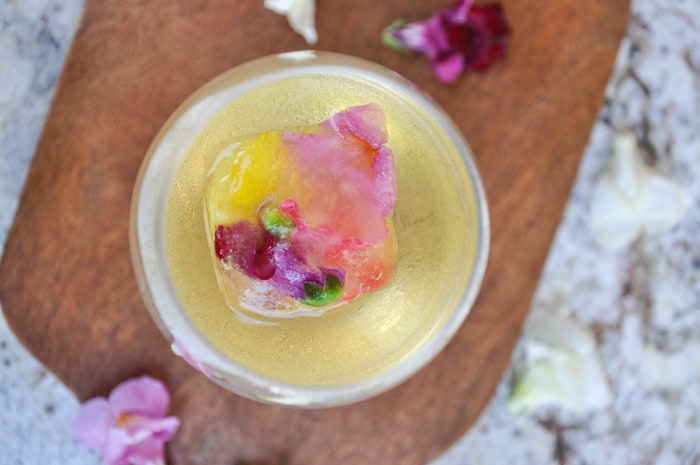 The wine ice gently melts as it chills your wine and keeps it cold for hours….. not like you need that long to drink a glass of wine, but just in case.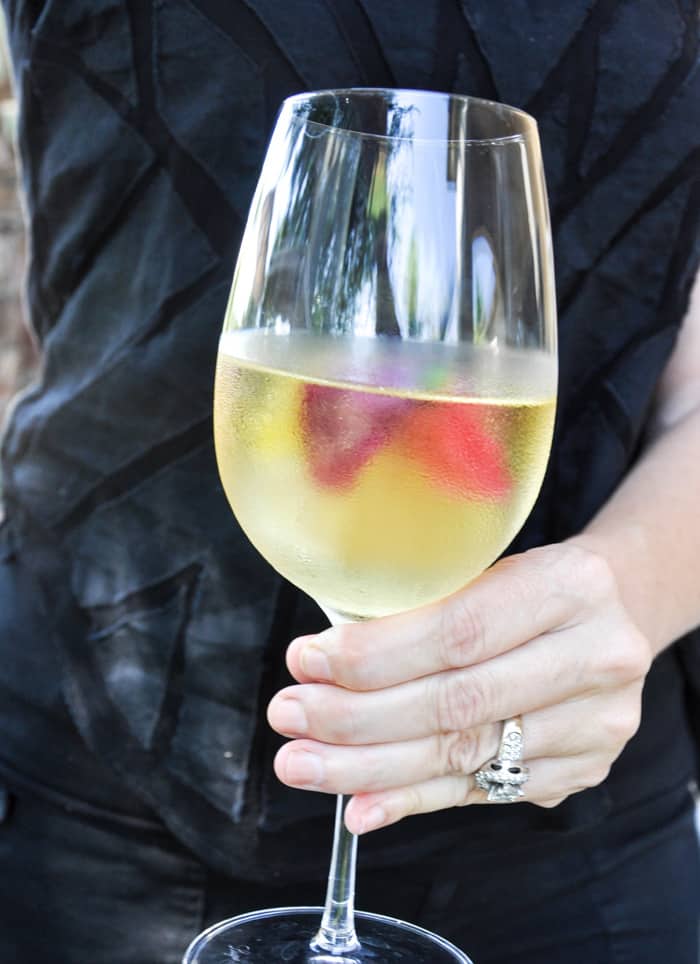 And unlike traditional ice made with water, this ice never dilutes your drink!
Materials & Instructions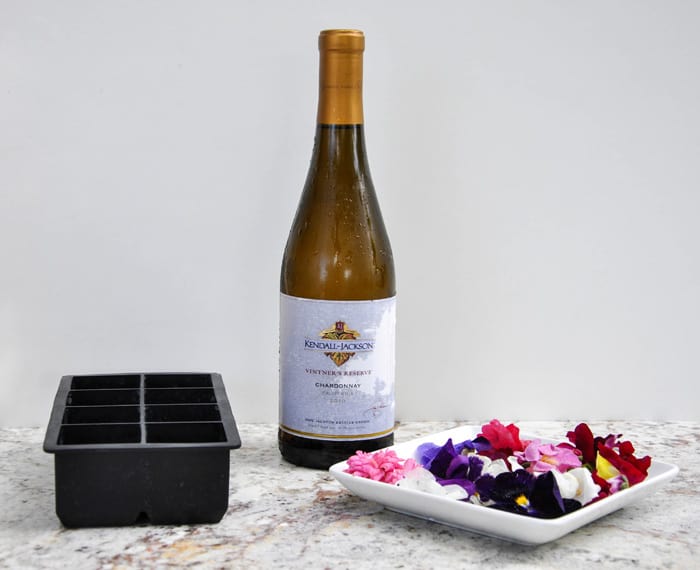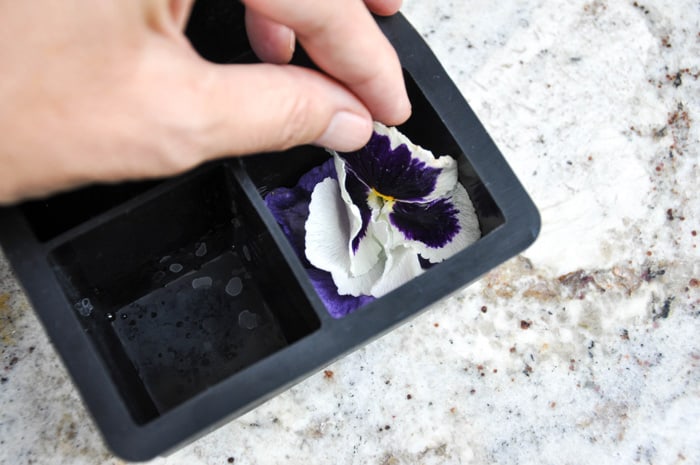 Fill the ice cube cavities with the blossoms and fill to the top with the wine. One wine bottle will fill one tray with 8 – 2″ cubes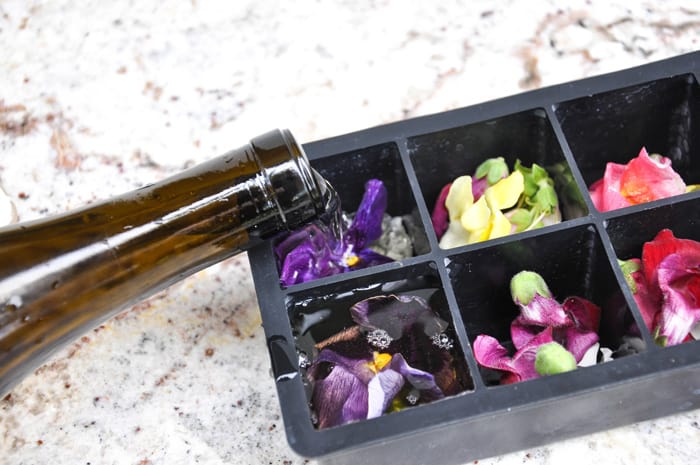 Place in the freezer for at least 4 hours. Best if kept in the freezer 24 hours prior to use.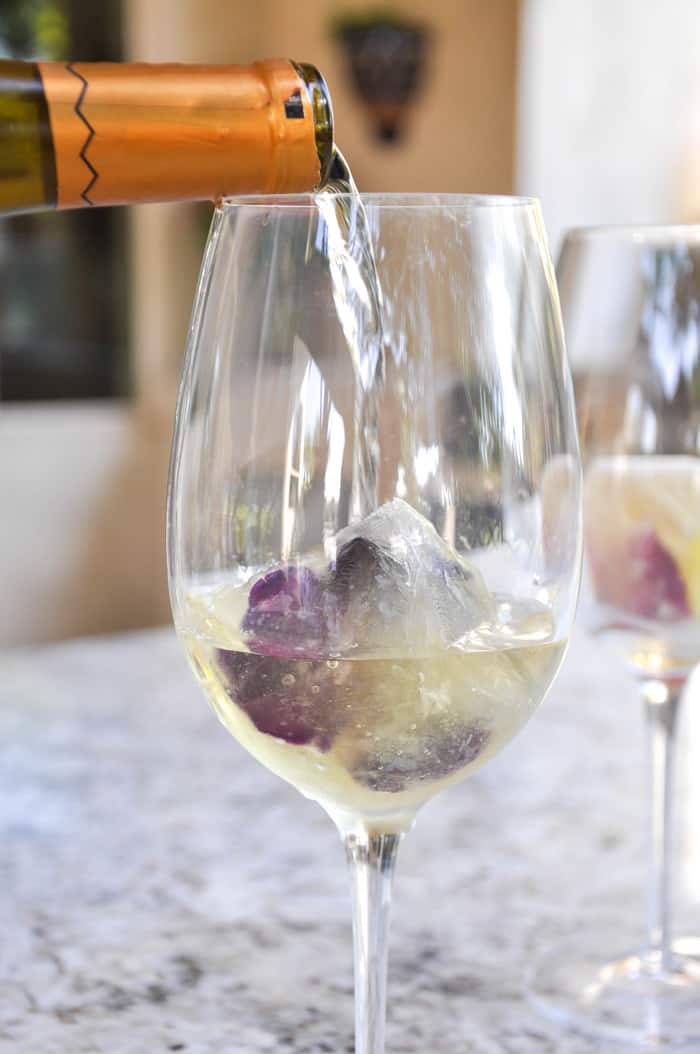 Gently remove from the tray and fill up your guest's glass with one cube. Pour in your wine and enjoy!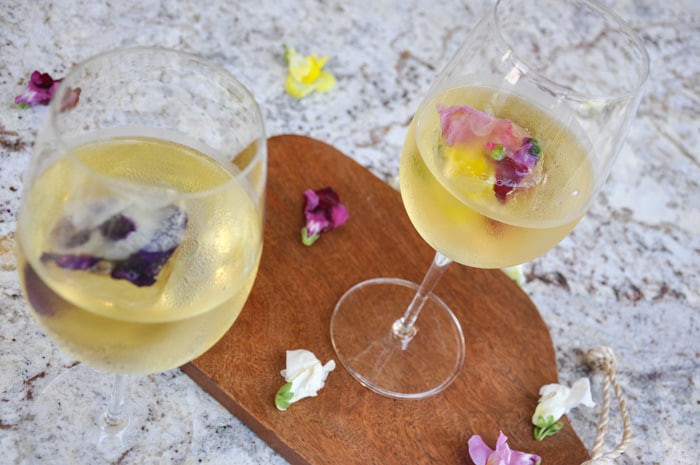 Gorgeous and summery all in one goblet!
Happy sipping!
Inspiration HERE