Meet a Farmer – Austin Hope of Hope Family Wines
Hope Family Wines – Paso Robles Roots Run Deep
Austin Hope of Hope Family Wines credits three people for helping and encouraging him on his path: his father Chuck Hope, his uncle Paul, and famed Napa Valley winemaker Chuck Wagner. It was Austin's father Chuck who moved their family from Bakersfield to Paso Robles, California in 1978 when Austin was only eight. Seeking both a change of scenery and a career, Chuck and his wife Marlyn bought the property where Austin still lives today. They started out farming grapes and apples with marginal success – farming always has its challenges – but discovered that the Paso region was ideal for growing grapes, so they leaned into those efforts and their hard work eventually paid off.
According to Austin, he was a bit of a troublemaker as a kid, and as punishment, he was sent out to work the fields. There, he discovered that farming wasn't a chore at all. In fact, Austin discovered that he much preferred being on the ranch over spending time in school and spent plenty of time playing, then eventually working in the vineyard alongside his father during the 80s and 90s as they expanded their winegrape operation.
Several winemakers sourced grapes from the Hopes during this time – most notably, winemaker Chuck Wagner from Caymus in the Napa Valley for his Liberty School label. Over the years, the Hope and Wagner families became quite close. When Austin decided to study fruit science at Cal Poly in San Luis Obispo, Wagner took him under his wing. It was then that Austin recognized his own passion for making wine.
Paul Hope, Austin's uncle, wanted to take the Hope family from simply growing grapes to producing their own wine. They started small with their Hope Farms label, and when the opportunity to acquire Caymus' Liberty School label presented itself in 1996, they family was all-in with Paul to be leading the charge. Paul's untimely death shortly thereafter devastated the Hope family and forced them to shift gears. Austin, who was only 26 at the time, helped to fully transition their operation from grape growing to winemaking.
Today, Hope Family Wines has six labels, each with their own unique focus and personality. Liberty School and Treana Red focus heavily on Cabernet Sauvignon. From the start, Treana was Hope Family's aspirational label, created to showcase Paso Robles wines as both world class and approachable. The brand also features a Chardonnay as well as red and white Rhône blends. Under the Quest label, the Hopes set out to pursue the very temperamental Cabernet Franc grape for use in an exquisite blend. The Troublemaker brand is named after the shenanigans of Austin's youth. A blend of Syrah, Grenache, Mourvedre, Zinfandel, and Petite Sirah, this wine, like a young Austin, is all about challenging the status quo and pushing the boundaries. The Austin Hope label now features their award-winning Cabernet; like a grown-up Austin, this wine is refined and mature and has a strong sense of place.
While Austin pays homage to his dad and uncle for instilling the values of hard work and perseverance, and to Chuck Wagner for teaching him how to make world class wine, he also acknowledges that much of his success can be attributed to his dedicated team. Austin understands that producing great wine is a labor of love which requires many hands.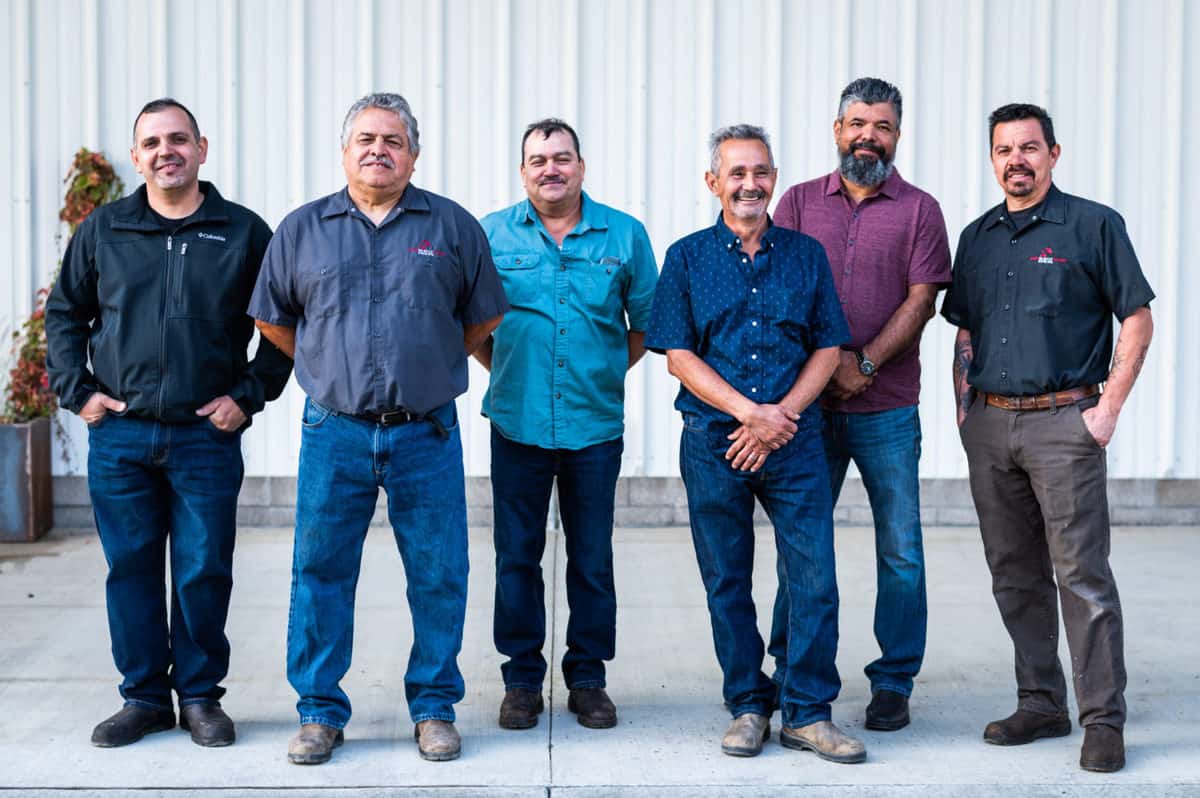 At Hope Family Wines Teamwork Makes the Dream Work
Many of Austin's employees have been working alongside him for at least a decade, and some for longer, and have become more like part of the family. Austin's high school friend, Jason "JC" Diefenderfer, joined the winemaking team in 1998 and apprenticed under then-winemaker Chris Phelps. He became the Assistant Winemaker for Liberty School in 1999 and Winemaker in 2006, and is now Director of Winemaking. Gretchen Roddick, General Manager, has been on the team for over 20 years, and Assistant Winemaker Samantha Taylor joined the team over 12 years ago. Samantha got her start in the tasting room, but soon realized that she wanted to learn more about the process of making wine and worked her way up. Most recently, she spearheaded a unique wine + cheese tasting experience with Cambria-based Stepladder Creamery. You won't want to miss the delicious pairing which is now available at their tasting room, or the adorable backstory of this collaboration.
When you listen to the employees at Hope Family Wines, it's clear that they have deep appreciation for their work, take pride in the wines they produce, and strive for excellence in all they do. They all seem to have a favorite wine too (the Cabernet). Notably, many of the cellar team members have also been with Hope Family Wines for decades, and they also choose the Cabernet Sauvignon as their favorite.
Hope Family Wines takes the family part of their name very seriously and their sense of community is palpable. Austin is very invested in the growth and success of his team members – both professionally and personally. He wants his team members to have work/life balance and to be active participants and leaders in their communities.
It is their passion, commitment to excellence, and personal investment that have contributed to Hope Family Wines' steady rise to the top, and the accolades keep coming. Recently, Hope Family Wines Austin Hope Cabernet ranked 7th on the Wine Spectator List of top 100 wines for 2020, and was the first wine from Paso to break into the Wine Enthusiast's top ten list in 2017.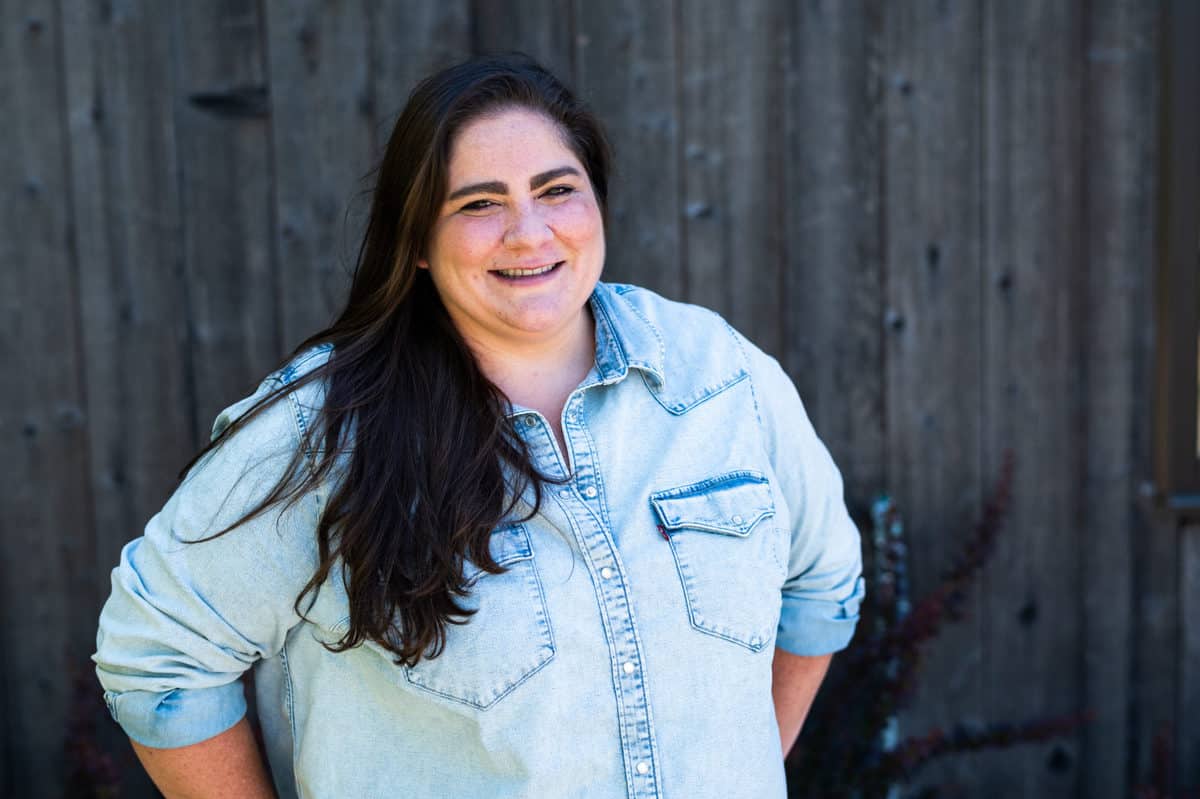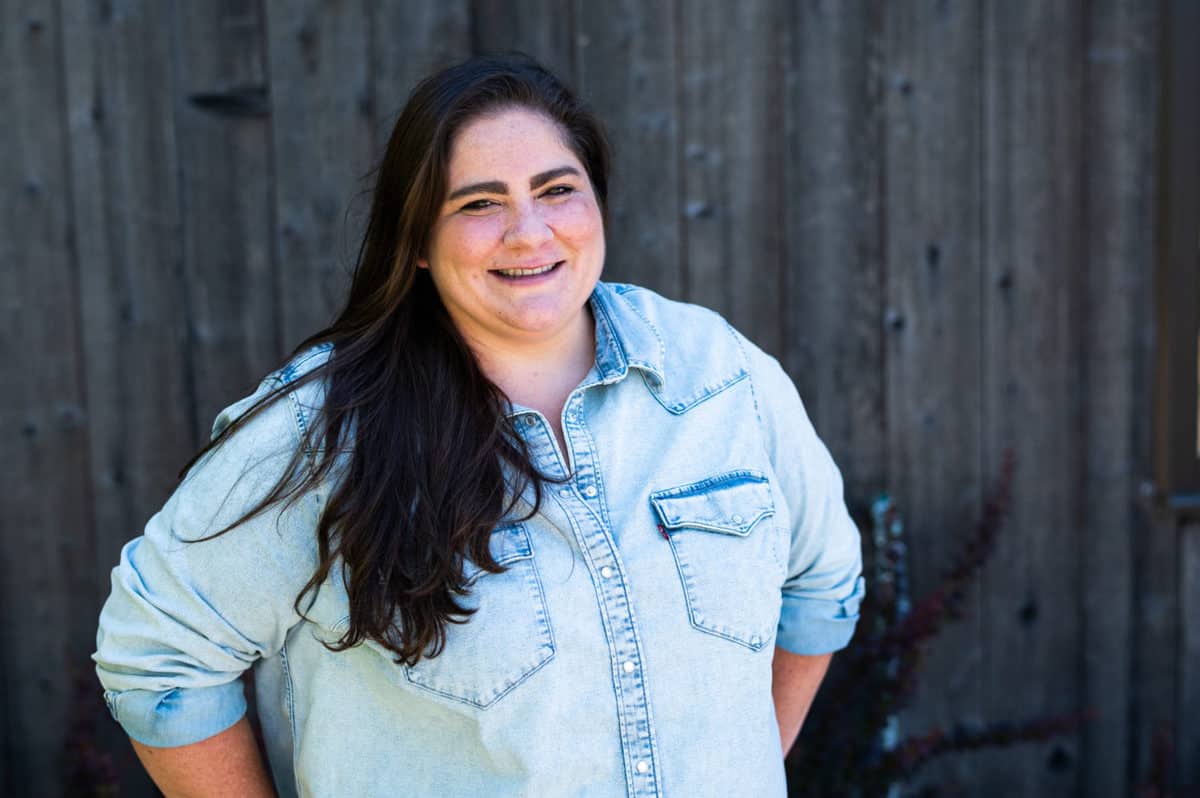 Premier Grapes Make Premier Wine
The only estate wines on the 40 acres of Hope Family Wines vineyards are Rhône varietals. They source other grapes from more than 50 growers in the region, many of whom have been growing grapes for the Hopes for three decades. These long term relationships have allowed the Hope family to select their own clones and rootstocks so they can secure the right kind of fruit for their labels.
Admirably, Hope Family Wines now requires all of the vineyards where they source grapes to be certified sustainable. They firmly believe that this not only benefits the environment, but also has positive effects on the vineyards and the community, which protects the future of winemaking in Paso Robles.
Hope Family Wines' estate vineyard is SIP (Sustainability in Practice) Certified and is dedicated to the "3 Ps" of sustainability – People, Planet, and Prosperity". This certification ensures protection of both natural and human resources, which reflects the commitment of Austin and his team to preserving the land for future generations. They have taken several additional steps including creating wildlife corridors, limiting the use of spraying and tractor passes to protect the vines, and conserving water.
What's more, Austin is deeply committed to the Paso Robles area in general. He understands that the success of Hope Family Wines has drawn attention to the region. He's quick to not only mentor up-and-coming winemakers, but to also recommend these winemakers to visitors in his tasting room. In Austin's mind, Paso winemakers aren't competing with each other, they are competing with other wine regions throughout the world. This "all for one, and one for all" sentiment is prevalent in Paso Robles, which still retains a bit of its wild west mentality despite urban growth, international attention and the many award-winning wines produced there.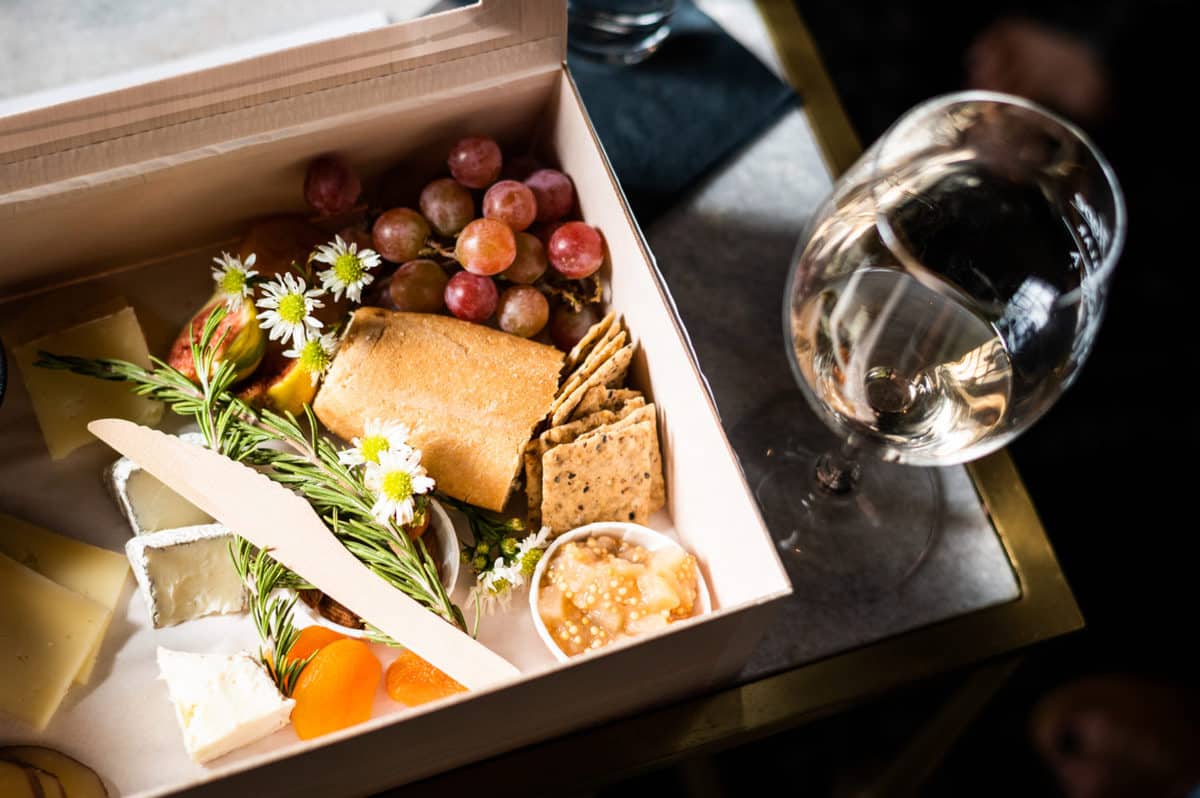 The Future Looks Bright
Throughout the challenges of the past couple of years, Hope Family Wines found creative ways to retain their team and engage their customers. When their tasting room remained closed for many months during the peak of the pandemic, they ramped up communications with their wine club members and hosted a variety of virtual events and tastings. Though the tasting room is now reopened (and has never been busier), they are planning to continue some of their virtual programs to meet the needs of their far flung, and very devoted fans.
Be sure to check out their website for additional details on virtual and in-person events. A visit to Hope Family Wines is a must-do when you're in Paso Robles (reservations required). Their expanded tasting room includes additional, eclectic indoor spaces as well as beautiful and private patio nooks overlooking their estate vineyard. You will find their wines as wonderful, fun and approachable as the many folks that work there. Austin and his team are excited to welcome you to Paso and introduce you to their world-class, award-winning wines!
This article was written by Alison Needham, photos by James Collier.