Fresh Cherry Sauce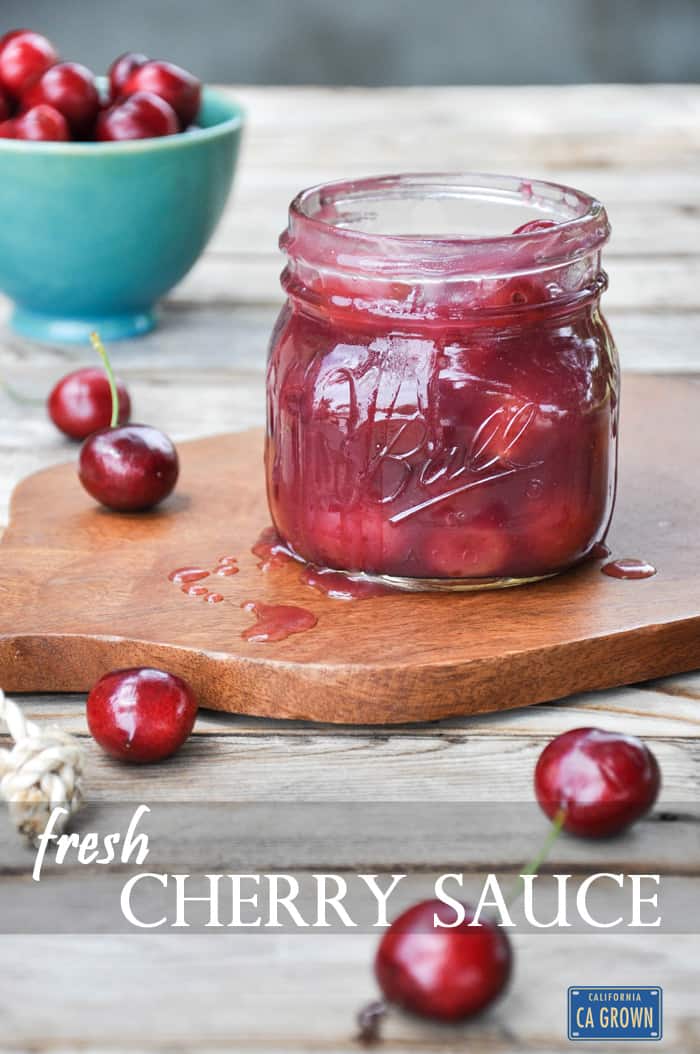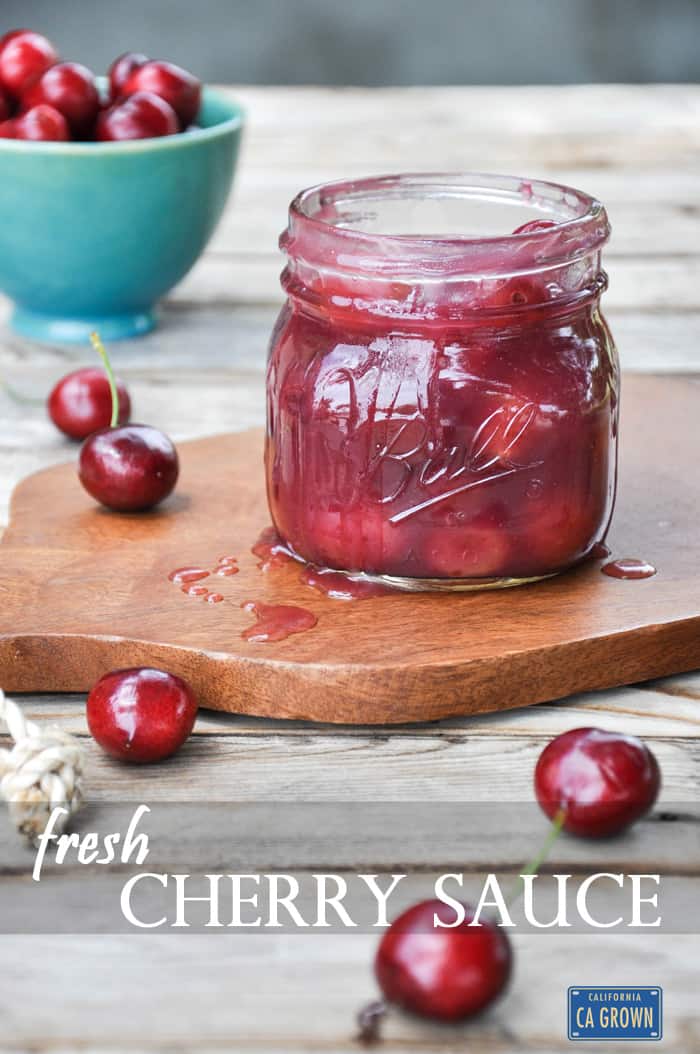 I love walking into my local grocery stores and seeing all the California grown cherries filling up the seasonal bins. I always have the overwhelming urge to take a sample or two, but I always know that the result will be the same: Fresh, juicy and wonderfully sweet.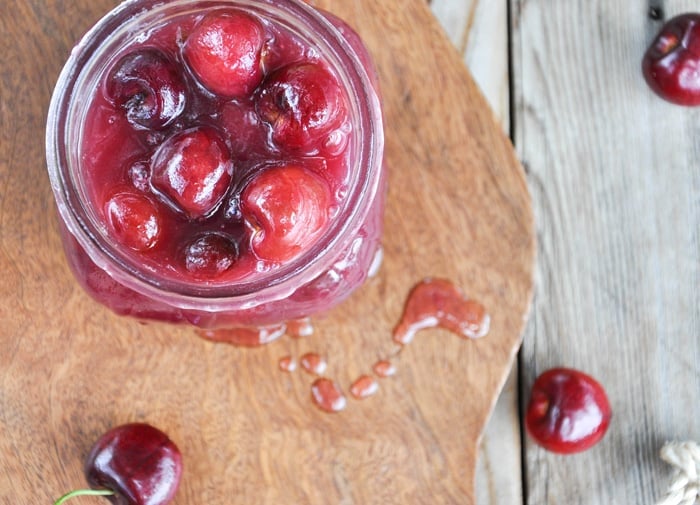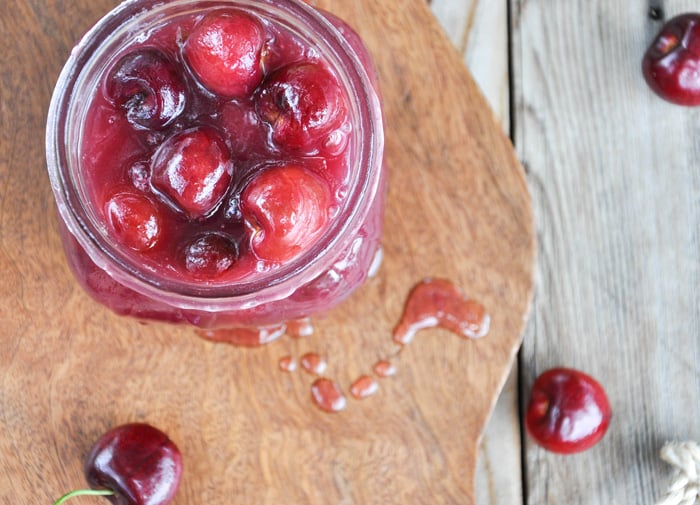 If you can get from the store back to your home without eating them all, I've got the perfect recipe that will keep you enjoying cherries for longer than you'd think. Great used as a topping for ice cream or a mix in for yogurt, this sauce is also fabulous served on warm buttered toast in the morning.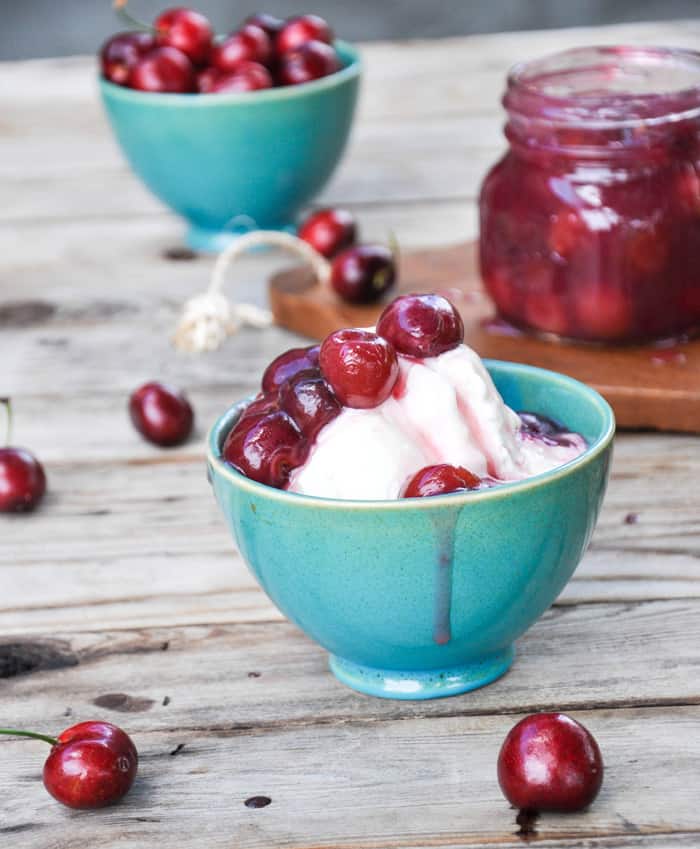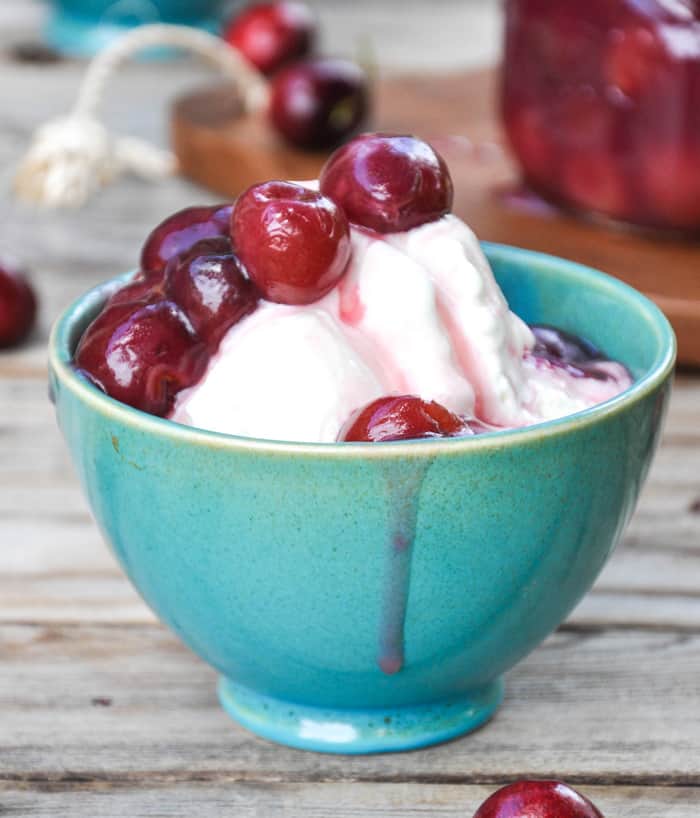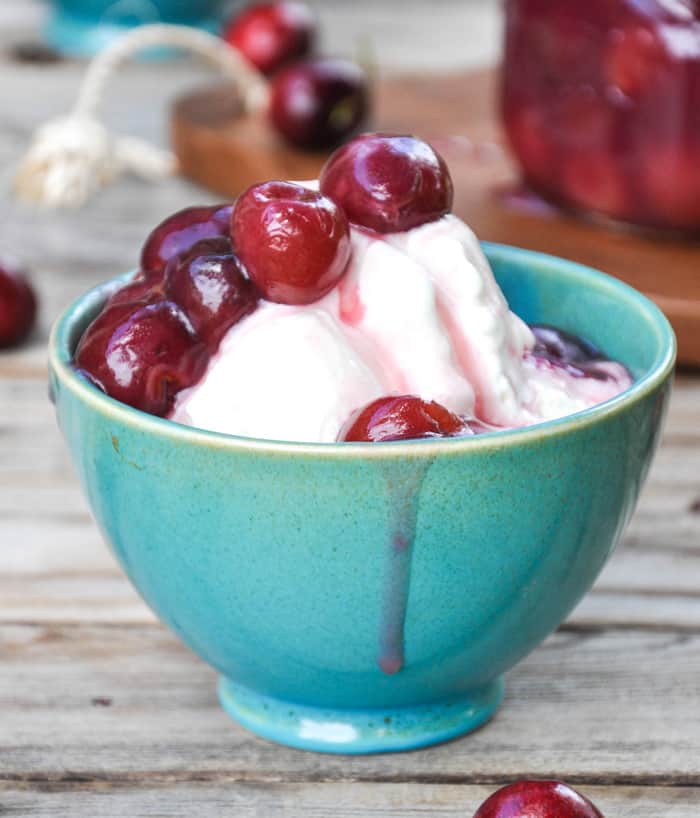 I do have to say that my favorite is serving the slightly warmed cherries over a bowl of refreshing vanilla ice cream. The silky sauce slightly melting the ice cream is the perfect ending to a long summer night.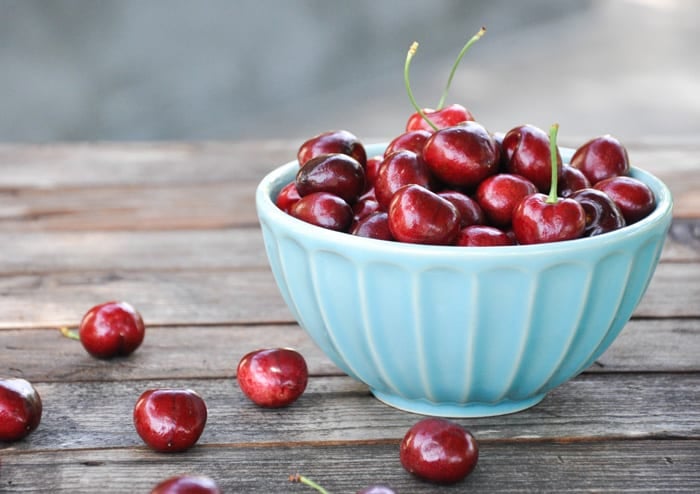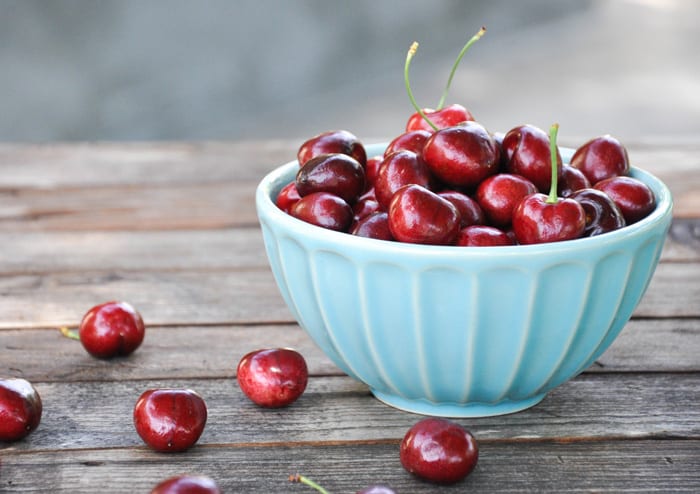 This elegant sauce takes just a few minutes to make and you and your family will be enjoying sweet fresh cherry topping on whatever your heart desires.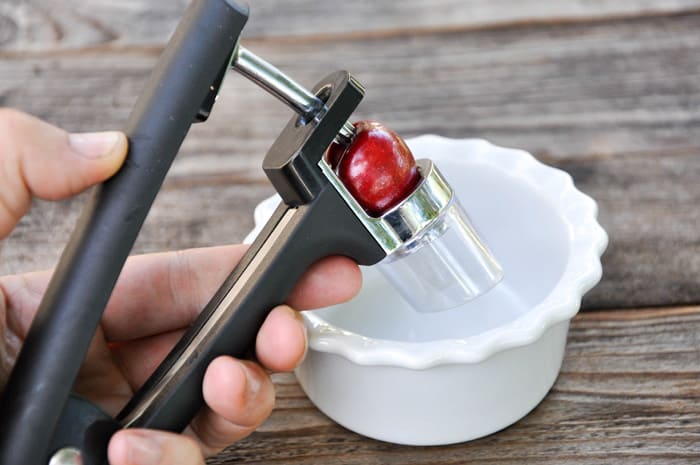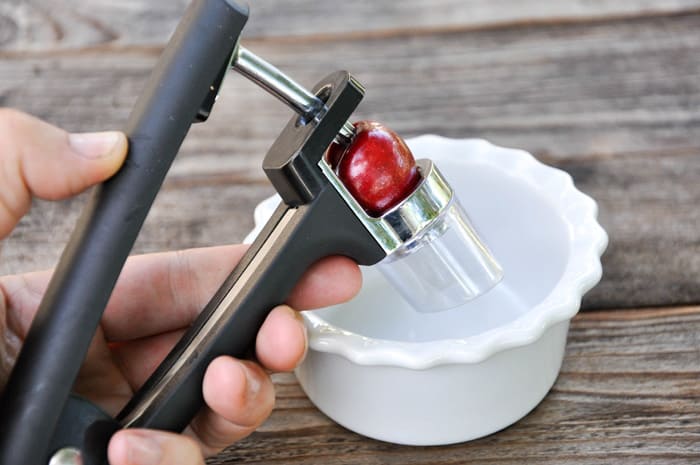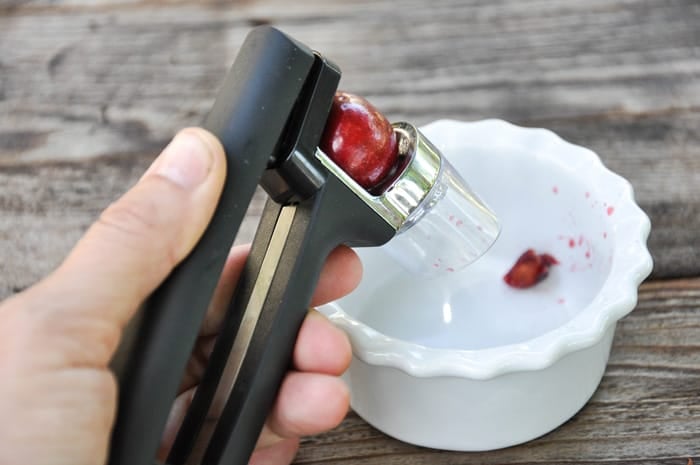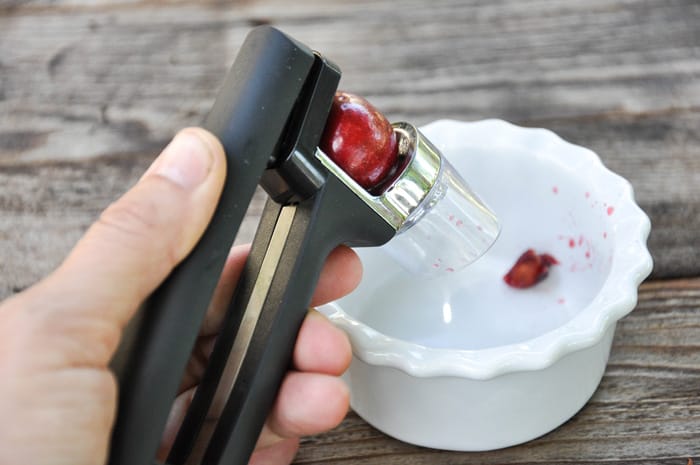 This gadget will make your life much easier for this recipe or any other recipe you need pitted cherries. Quick, simple and efficient! I pitted 4 cups of cherries in just a few minutes.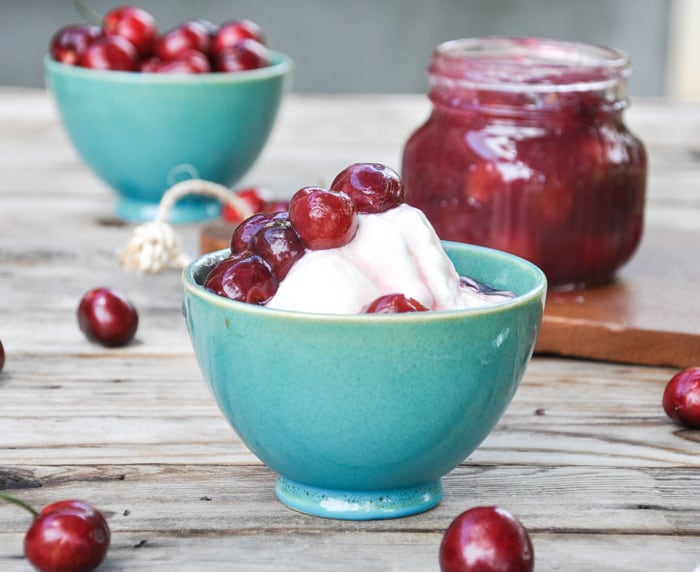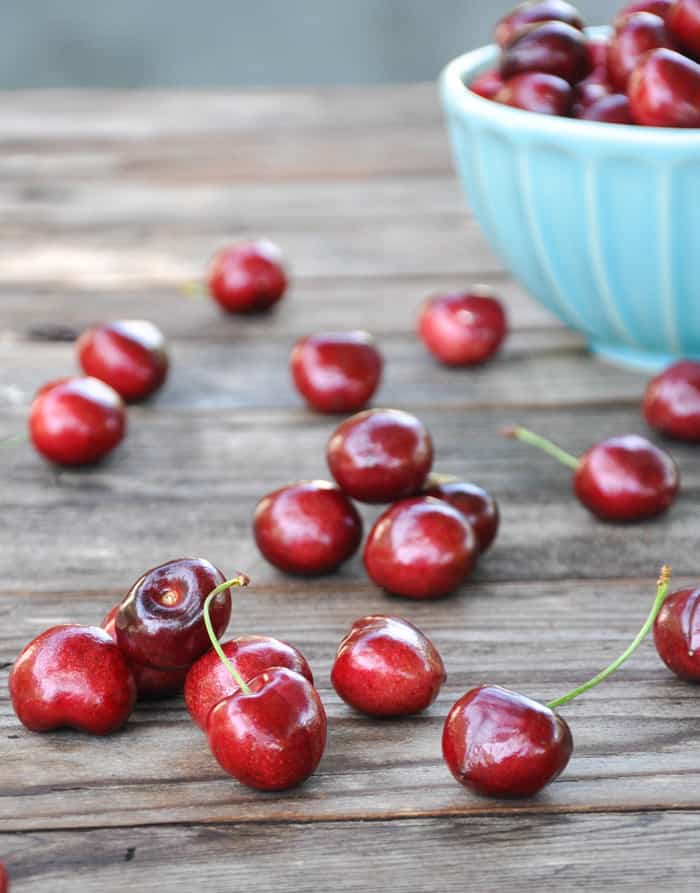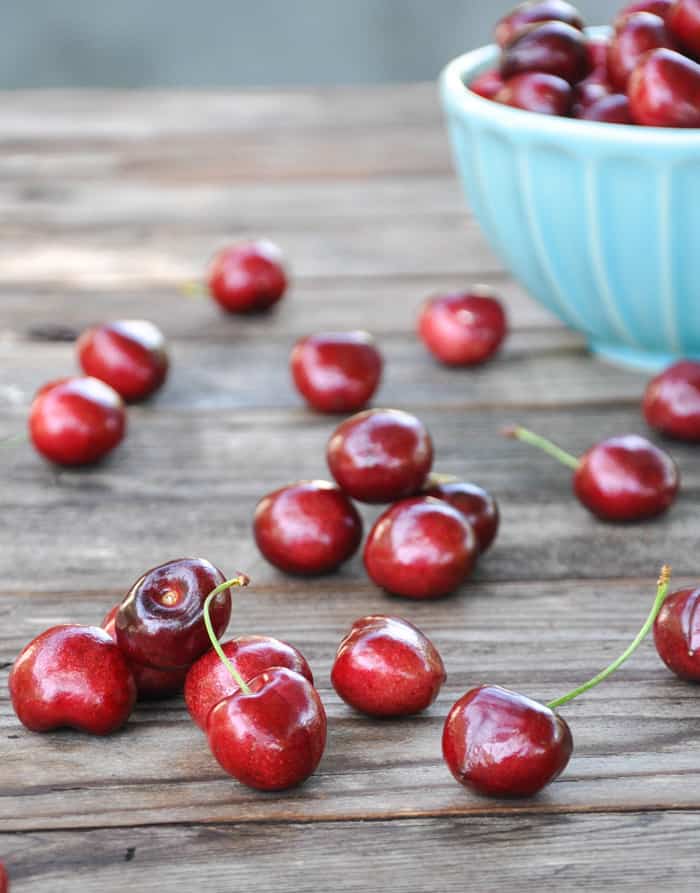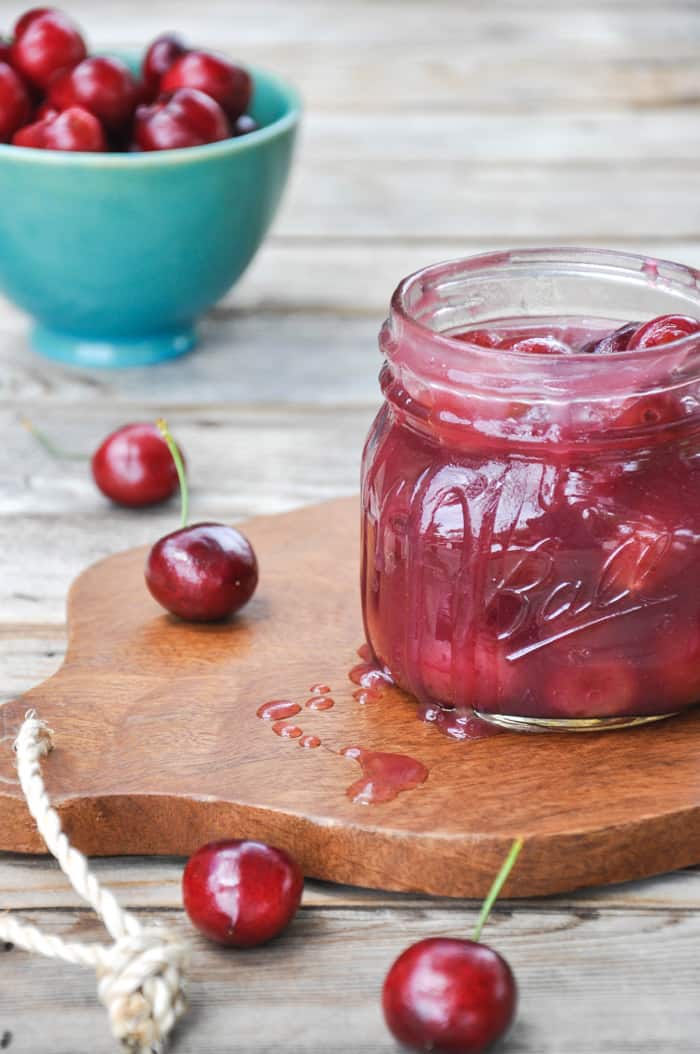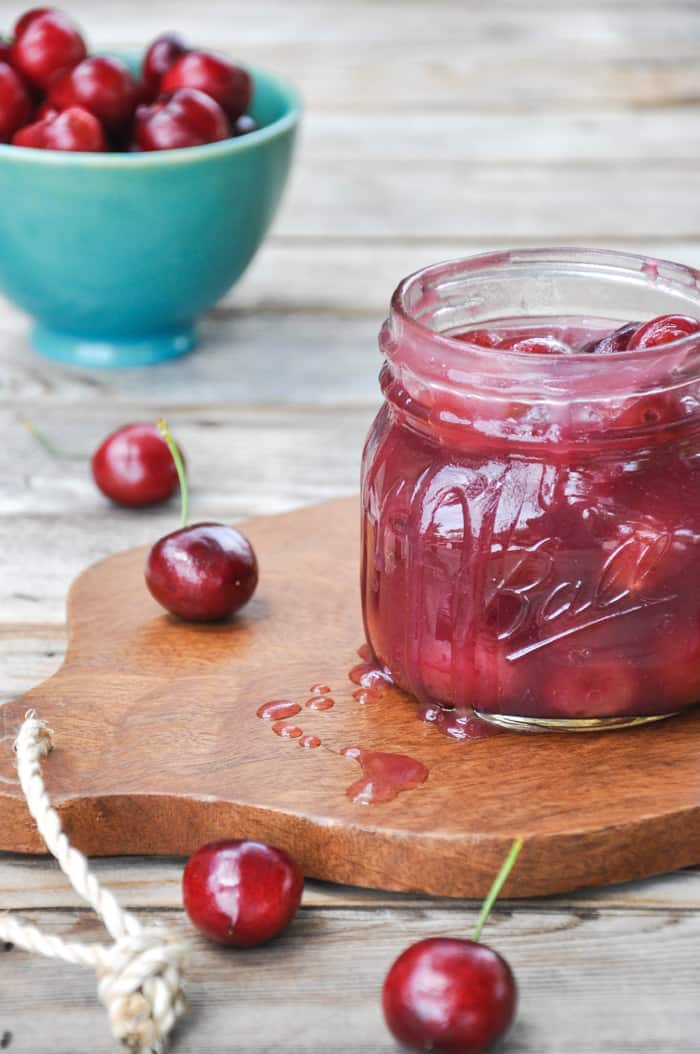 I highly recommend including this effortless sauce for your upcoming Fourth of July festivities!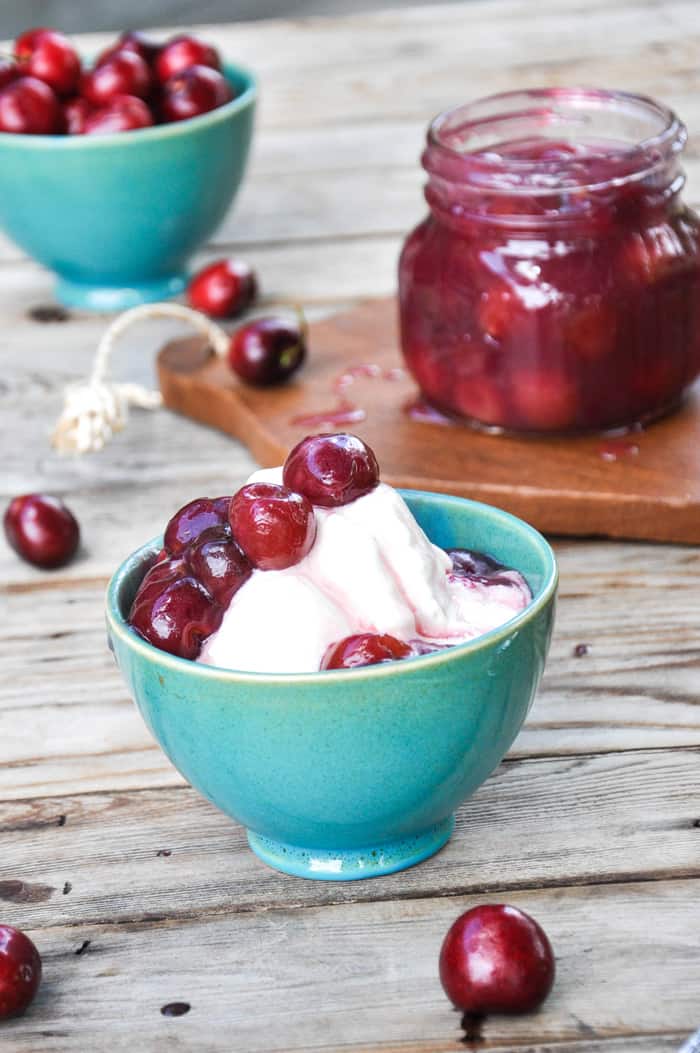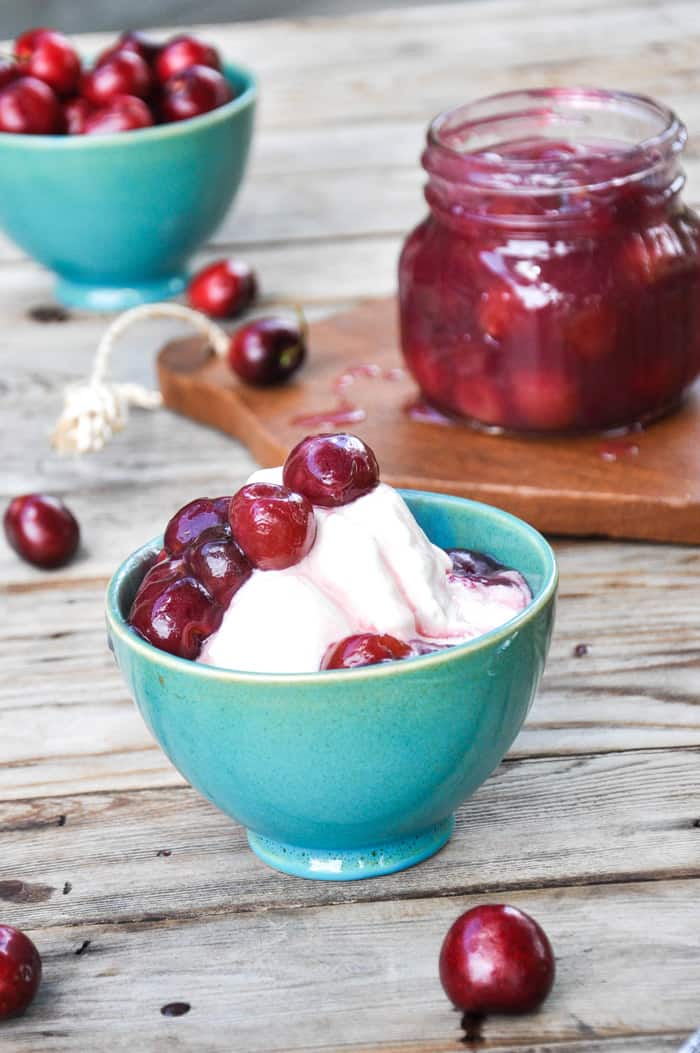 Fresh Cherry Sauce
2015-05-28 15:45:34
Yields 12
A decadent sauce that is easily prepared
Ingredients
4 cups pitted cherries
4 Tablespoons butter
1/2 cup sugar
1/2 cup water
1 Tablespoon cornstarch
Instructions
Combine all ingredients in a heavy saucepan and bring to a boil over medium heat. Continue to simmer for about 5 minutes until the sauce thickens. Allow to cool off and serve warm
Notes
Keeps in the fridge for a week.
California Grown https://californiagrown.org/