California Classic Burger featuring Harris Ranch Beef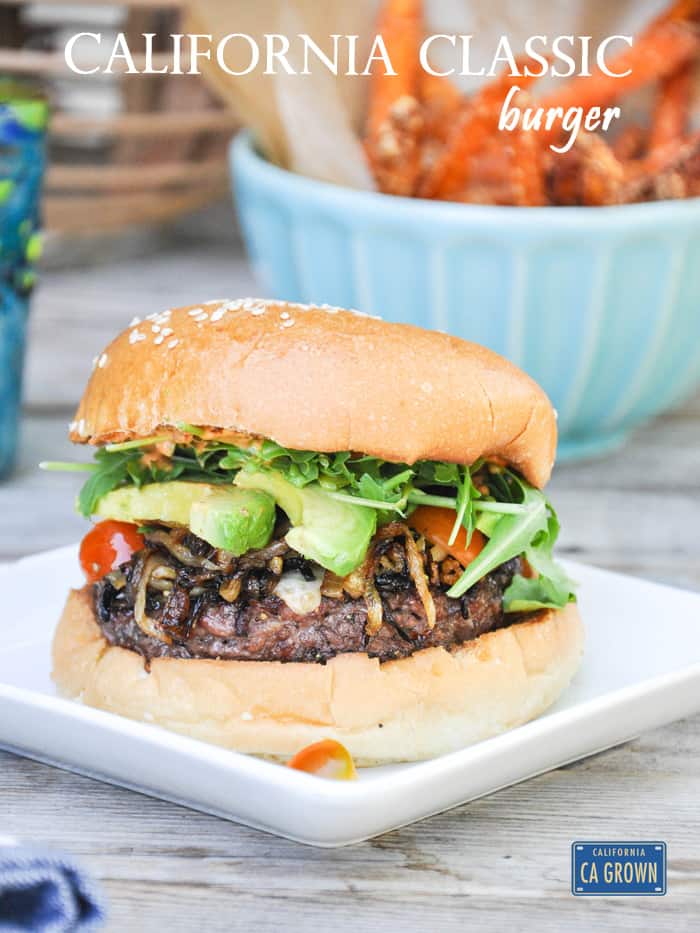 There isn't anything much better than a homemade, fire-grilled burger. The aroma of burgers on the grill is the epitome of warm, fun summer nights. With summer fast on our heels I'm going to inspire you to dust off and fire up your BBQ this weekend.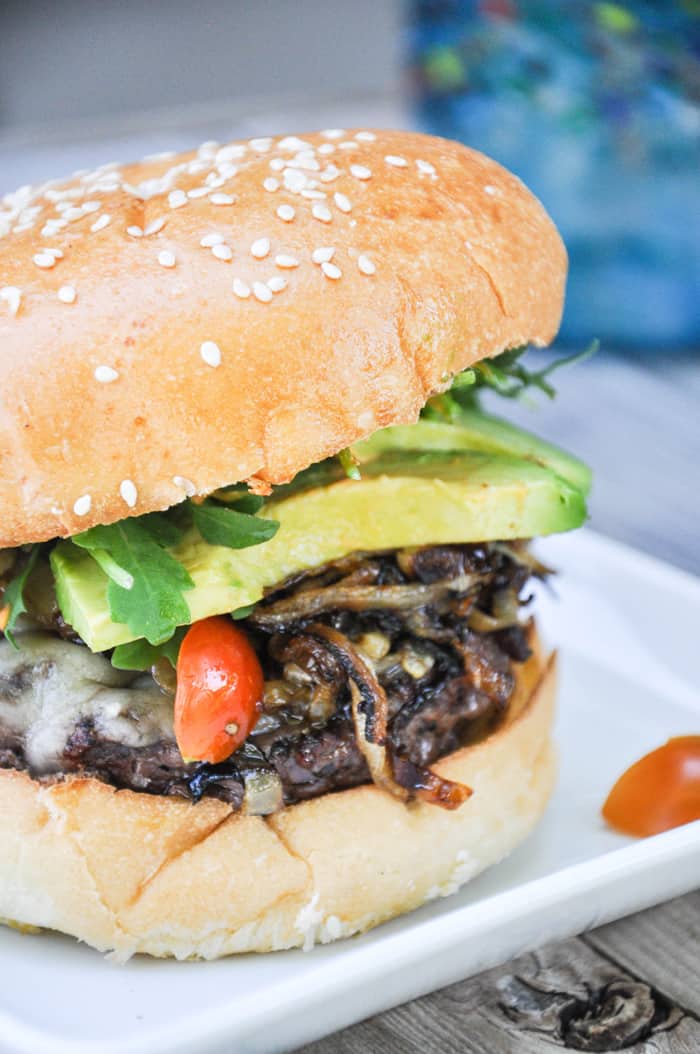 What's even better is the abundance of fresh produce available to us right here in the state that can send our burgers to the next level! I have put together some our family's favorite ingredients and stacked them high atop Harris Ranch ground beef (I use the 85/15 ratio) and created a burger that is sure to be a classic in your home too.
Let's get to makin'…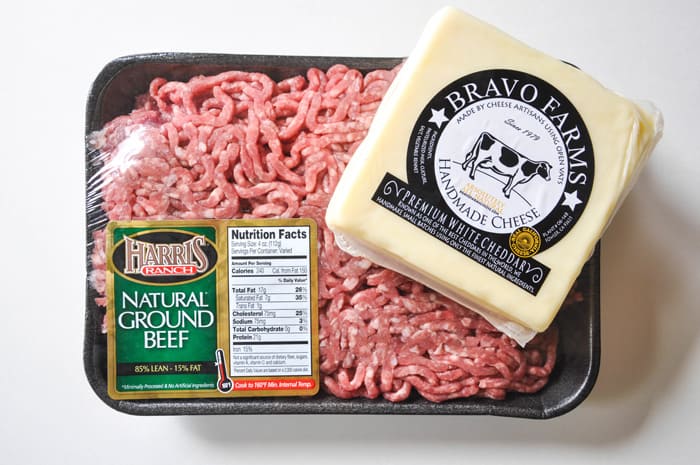 First and foremost is the beef you buy. You must use quality beef in order to achieve a tasty burger. We have found that the beef from Harris Ranch is superior to other brands because of the consistent texture and dependable quality. In fact, this particular blend tastes a lot like steak rather than ground beef. Talk about full of flavor!
Let's get stackin'…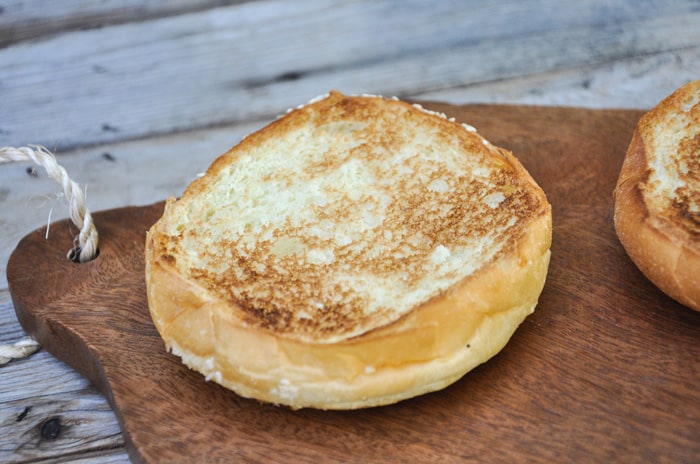 I like a toasted bun. Not only does it add a bit more flavor, it keeps your burger a little warmer.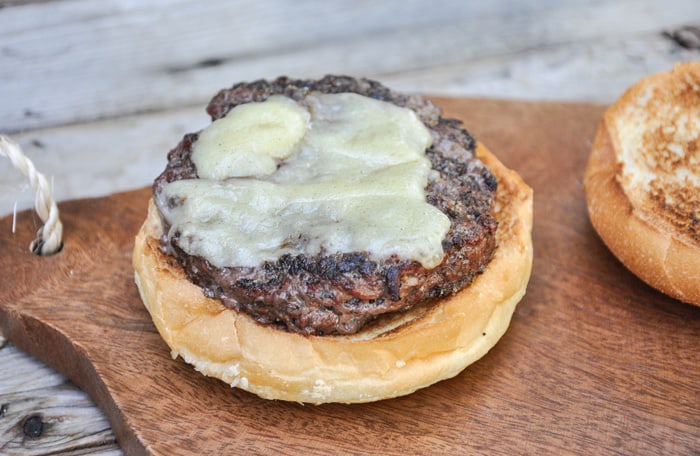 Add your fire-grilled burger topped with cheddar. We use Bravo Farms white cheddar for it's sharp taste and nutty flavor.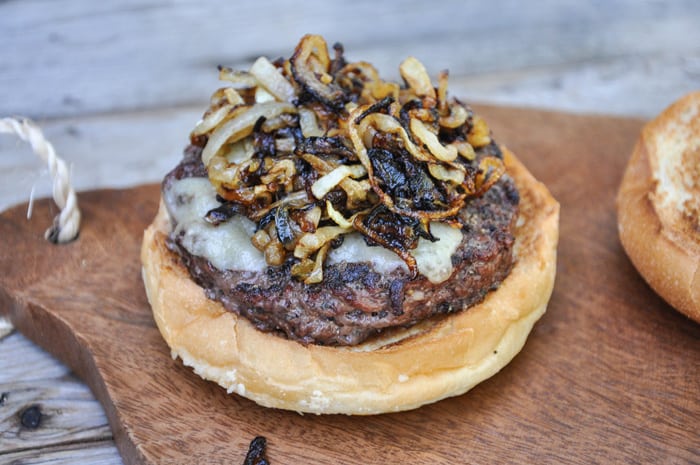 Top with sauteed California yellow onion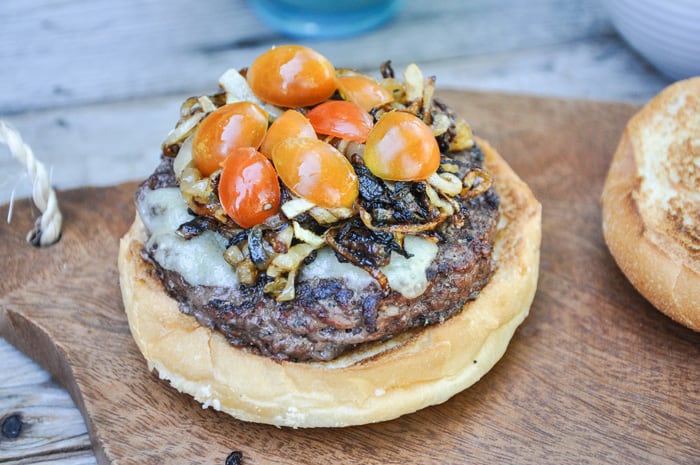 Followed along by quartered California cherry tomatoes…
Next comes the fresh California avocados…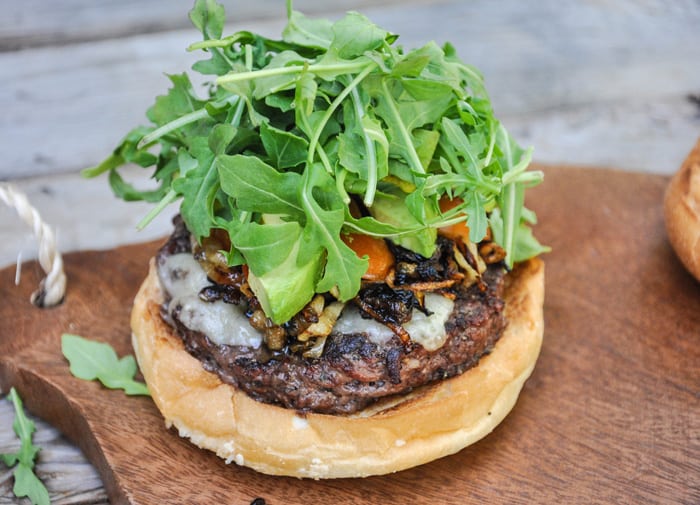 And topped with a handful of arugula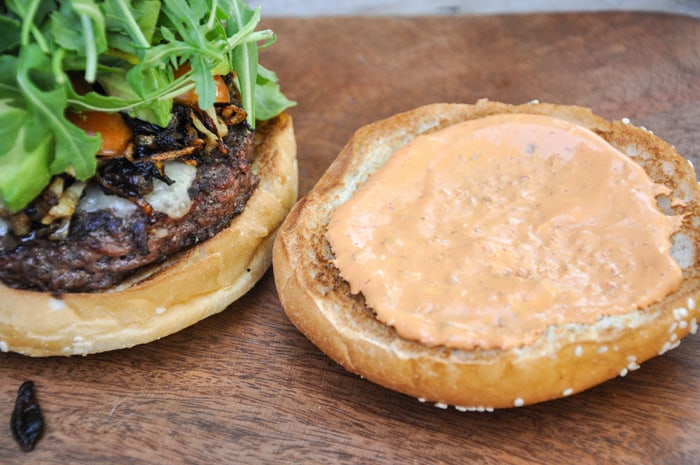 Slather a nice amount of chipotle mayo over the toasted top bun and place on the entire stack.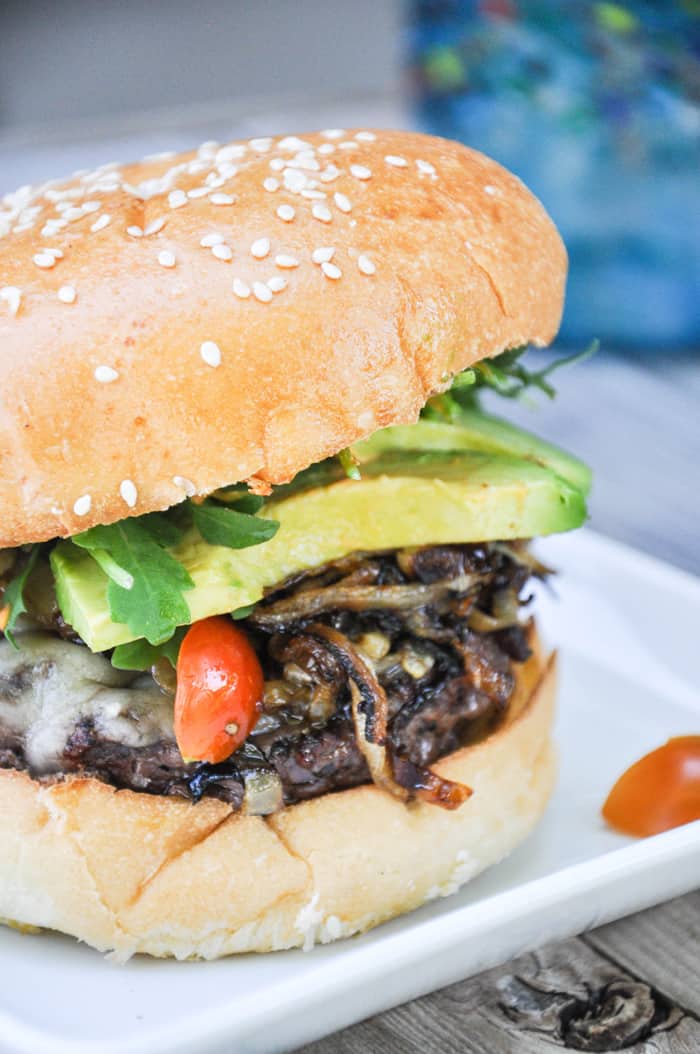 Ooey gooey goodness!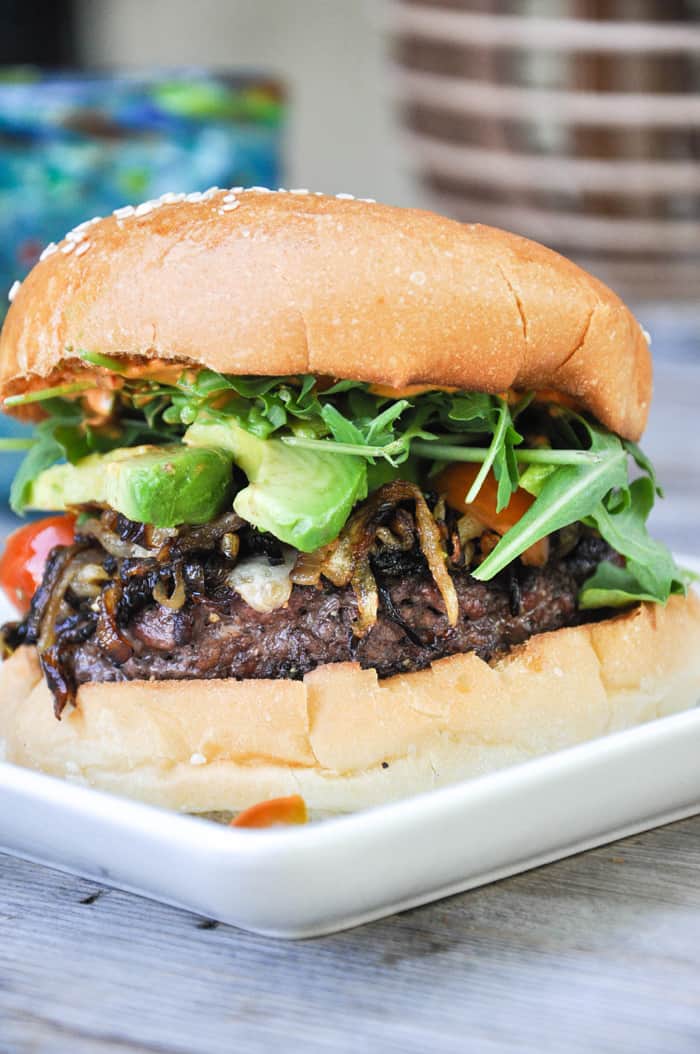 Make yours this weekend!
To find where Harris Ranch Beef is sold in your area click HERE