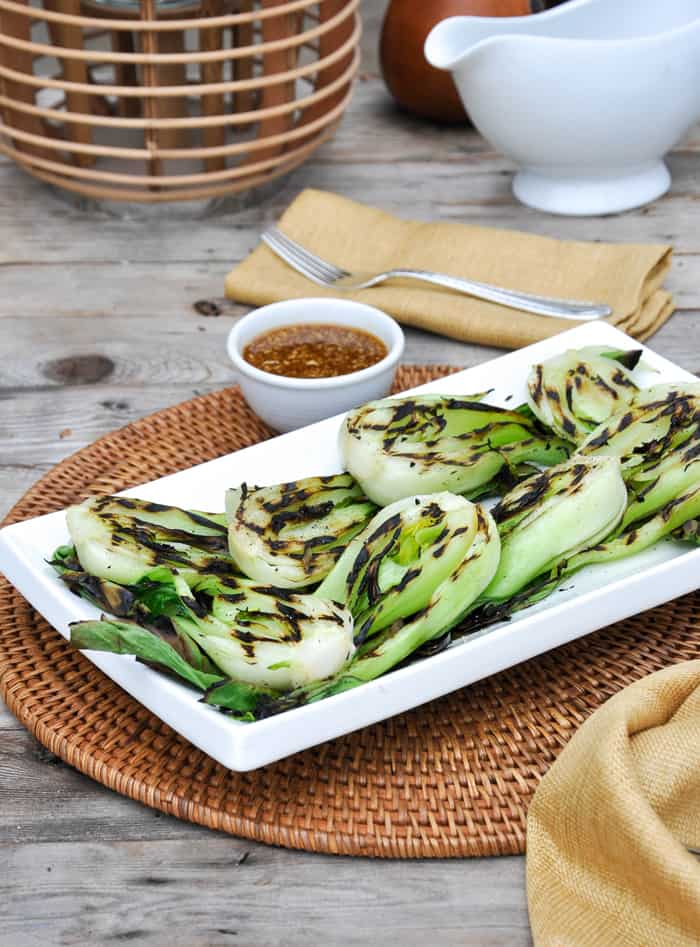 CA GROWN Blog
Discover. Learn. Connect.
Easy Grilled Bok Choy Recipe + Ginger Sesame Dressing
February 24, 2015
Eat the Season!
Sign Up For Weekly Recipes
« Back to Recipes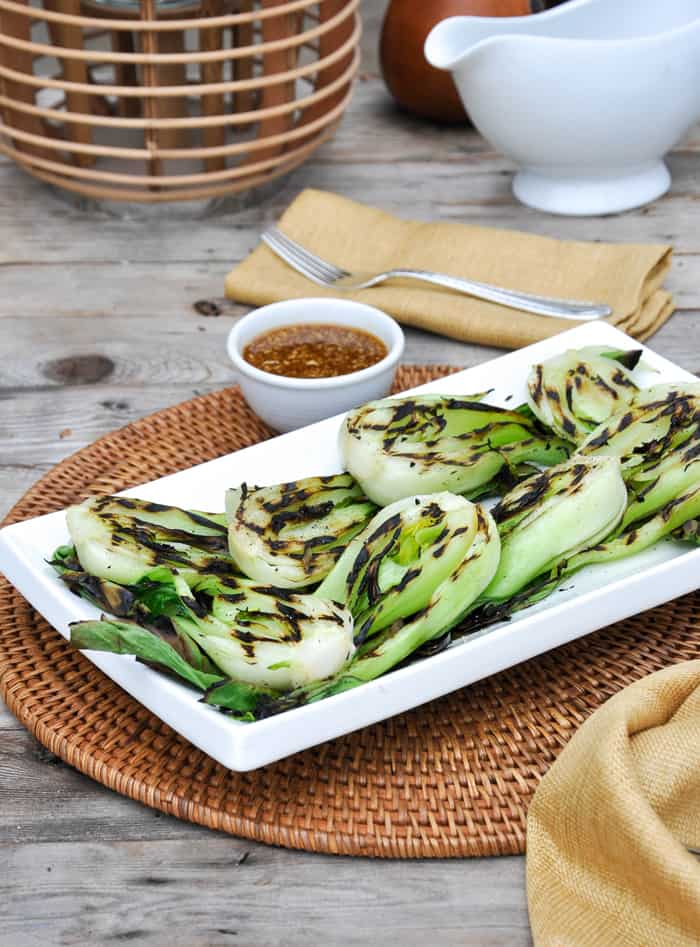 Easy Grilled Bok Choy Recipe + Ginger Sesame Dressing
This easy grilled bok choy recipe with a tangy ginger sesame dressing is next level delicious. It's a perfect side dish or starter for any BBQ meal.
Using baby bok choy makes grilling even simpler.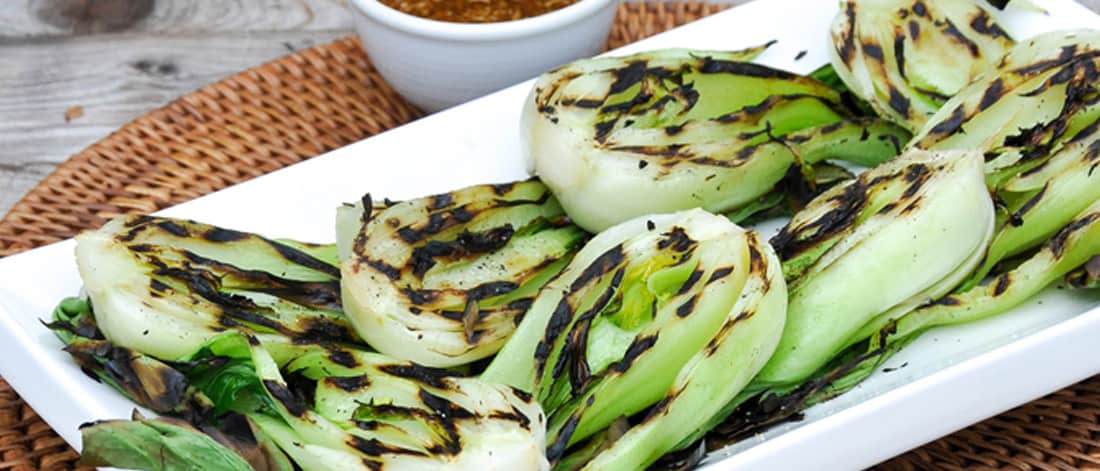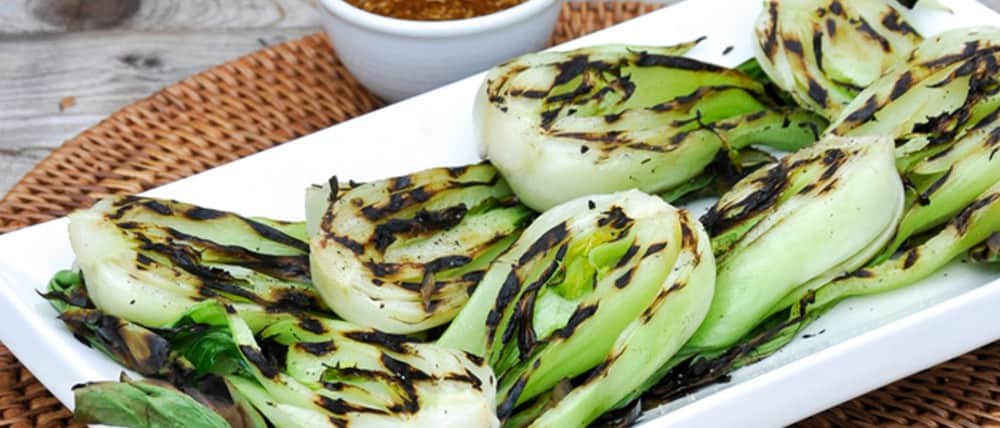 I'm all about eating green-anything these days. I may or may not have a whole slew of green recipes in my back pocket for upcoming posts. I hope you're ready for them!
Bok choy is one of those veggies that I've seen in the long lineup of produce at the store and thought, "how cool it would be to buy, cook, and enjoy…. but what do I do with it? How does it taste?"
Well, I'm here to tell you it is incredibly good! Crisp, hearty, and full of nutrients, I'm positive Bok choy will be your new go-to salad ingredient.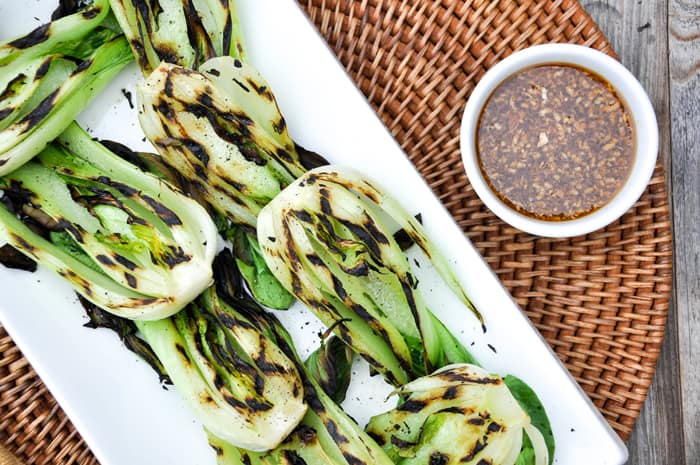 Bok choy is even making a breakthrough into mainstream cooking and restaurant kitchens. Be sure to look for it next time you're at your favorite restaurant.
Similarly, in taste and texture to romaine, I decided to grill it; the results ended up better than I had imagined. The char gives the dish a nutty flavor to the buttery leafy green. Topped off with a quick garlic sesame dressing, I'm positive your family and guests will all love it!
Here's the easy how-to for this bok choy recipe: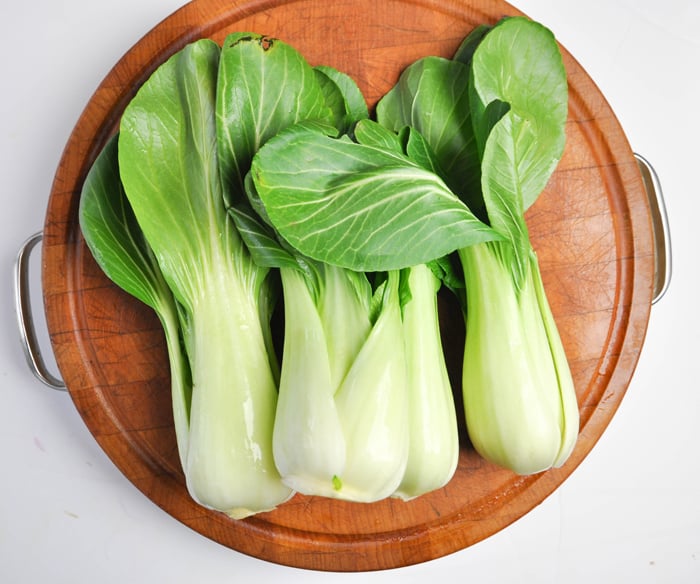 Start by using four, fresh baby bok choy heads.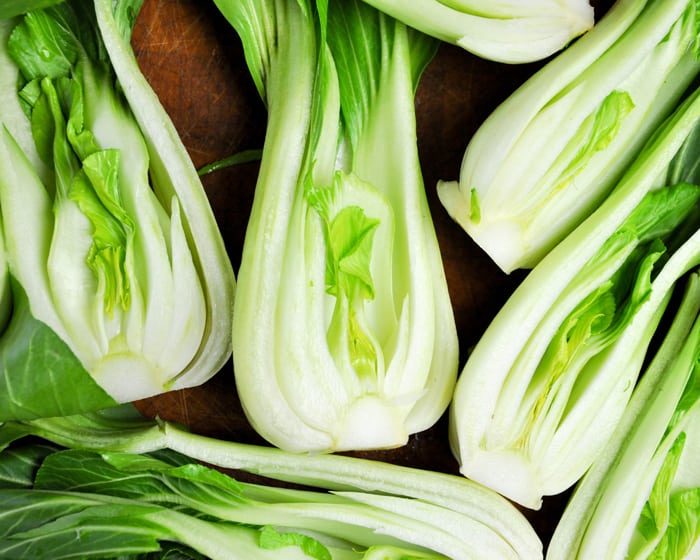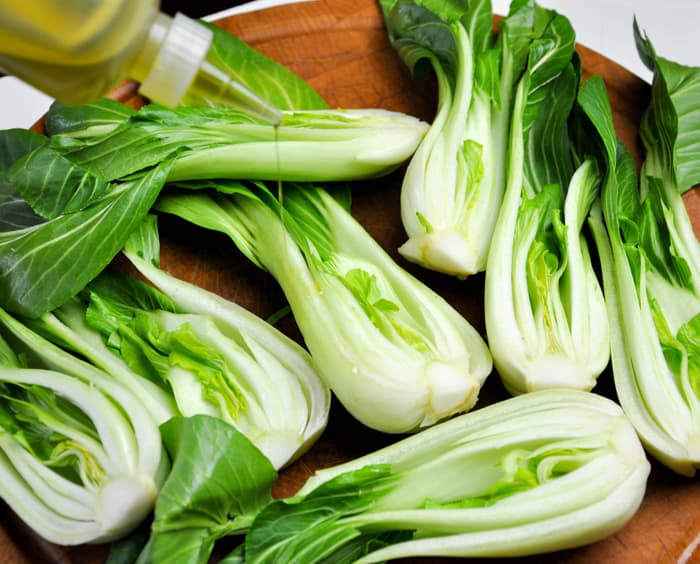 Slice them all in half lengthwise and lightly pour olive oil over all. You are not going for a full coating, just a light drizzle.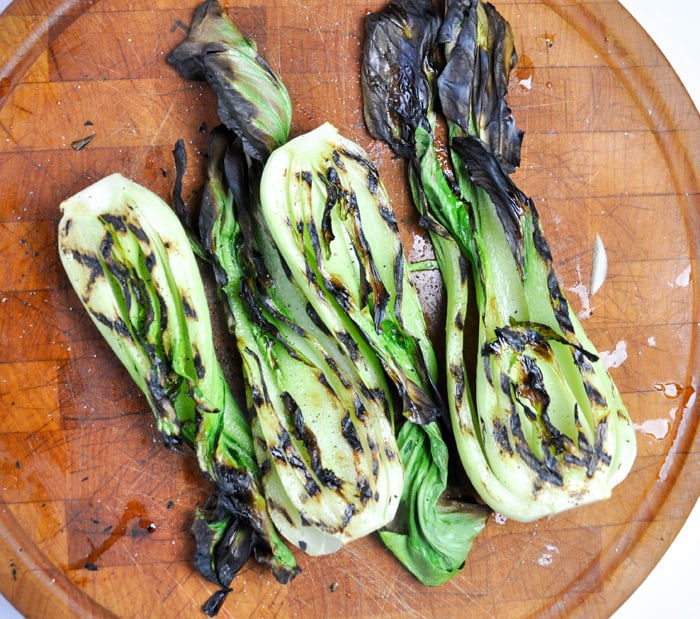 Place the Bok choy cut side down onto a preheated grill. Though I used a cooktop grill, you can use a gas or charcoal grill. Finish by sprinkling with salt and pepper.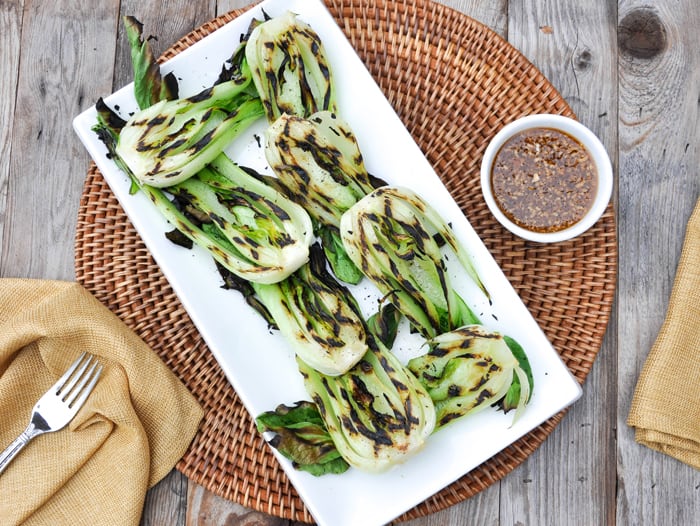 Arrange on a platter and serve with our ginger garlic sesame dressing.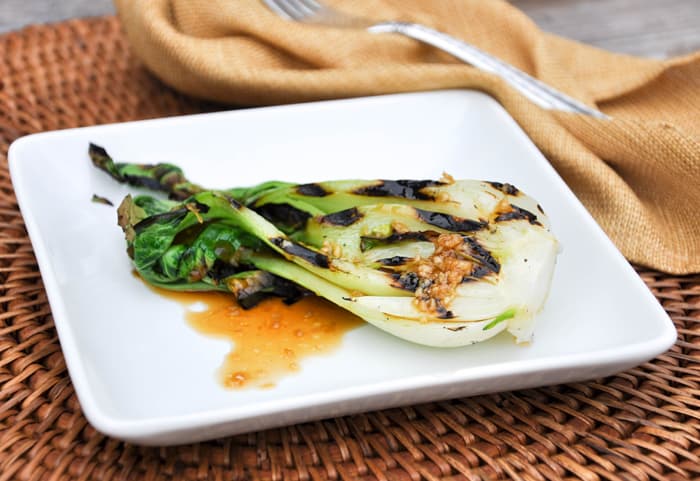 Pour a tablespoon of dressing over your individual Bok choy and enjoy….
Here is the bok choy recipe for ya….
Here are a couple more bok choy recipes to try: