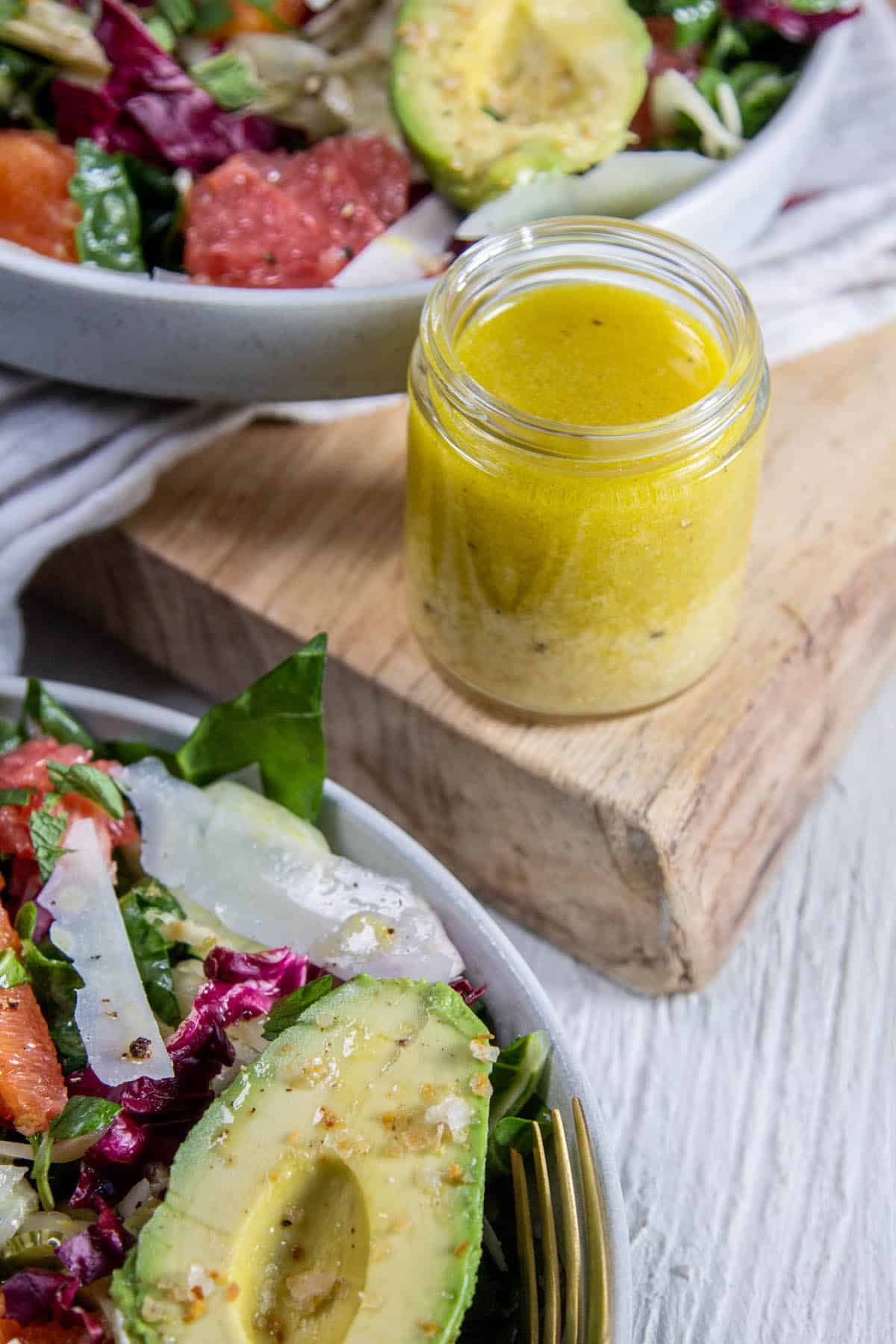 CA GROWN Blog
Discover. Learn. Connect.
An Easy And Delicious Lemon Salad Dressing Recipe And Round-Up
February 14, 2023
Eat the Season!
Sign Up For Weekly Recipes
« Back to Recipes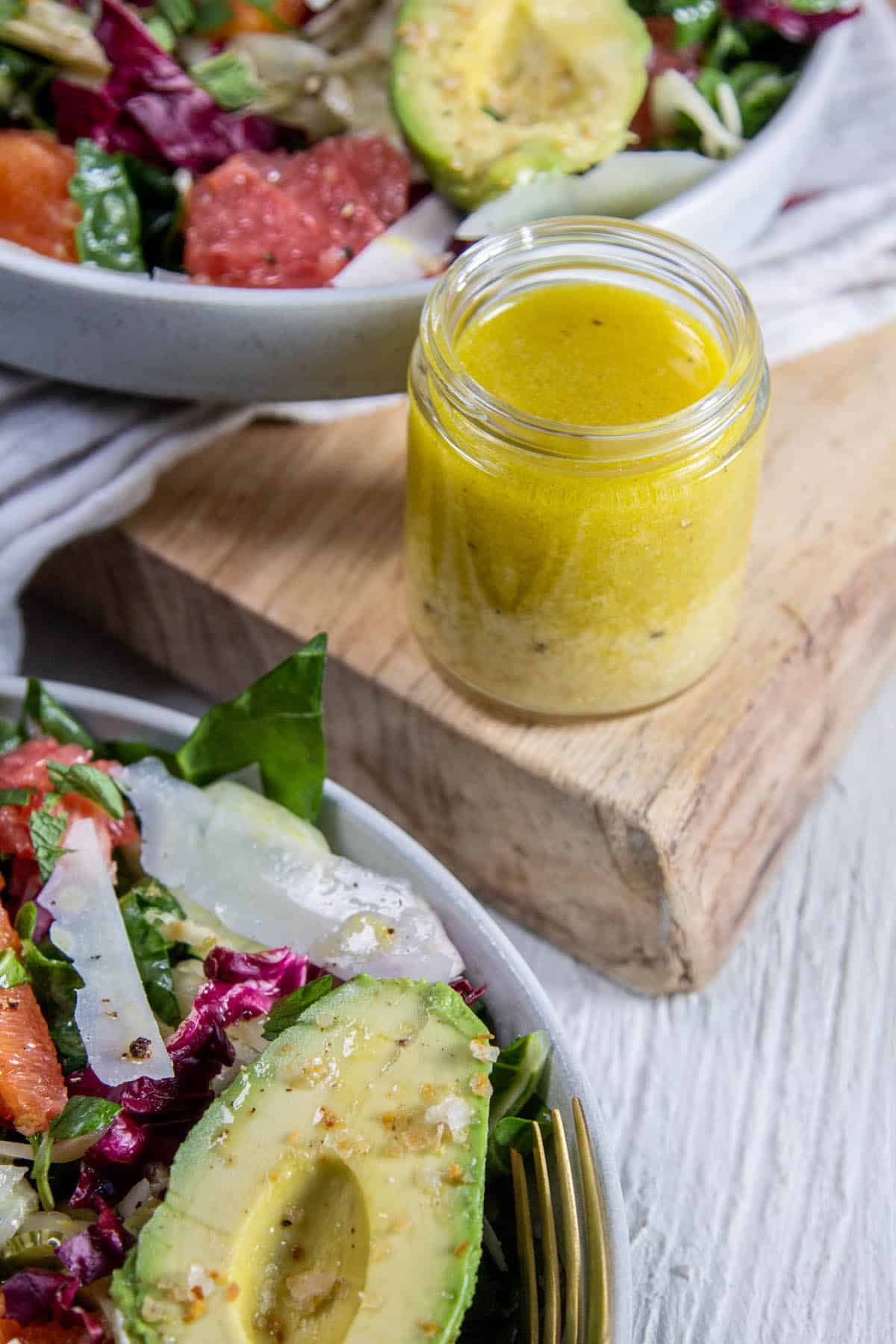 An Easy And Delicious Lemon Salad Dressing Recipe And Round-Up
Are you looking for a simple and delicious dressing to add to your salads? Look no further than our sensational lemon salad dressing recipe! Not only is this salad dressing easy to make at home, but it's also packed with vitamin C and potent antioxidant benefits.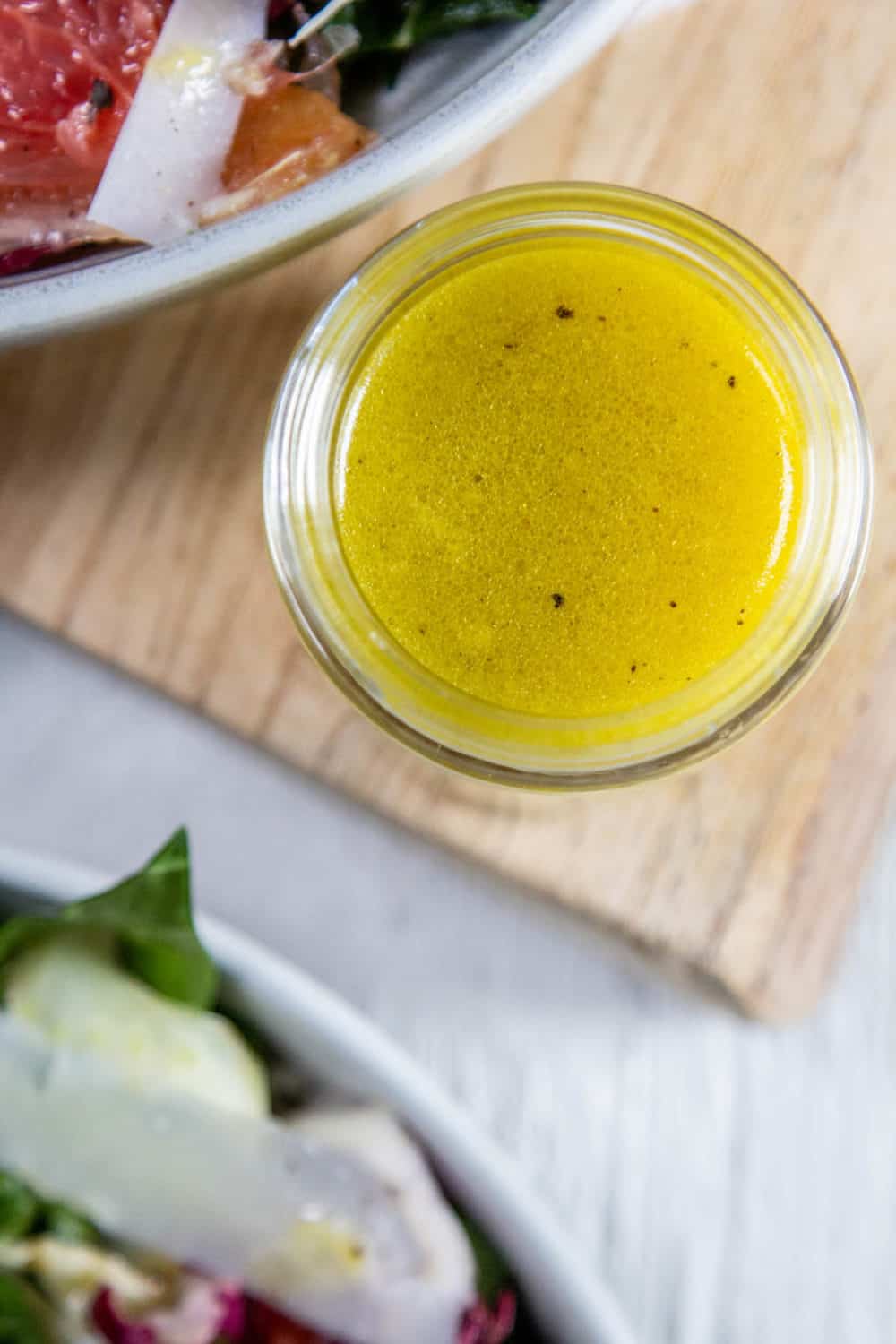 Tangy and Fresh: The Easiest Lemon Salad Dressing Recipe You'll Ever Make
Have you ever checked the nutritional content of store-bought salad dressings? Many of them are loaded with added sugars, preservatives, and ingredients that we can't pronounce. But don't worry, we've got the perfect solution – our simple homemade lemon salad dressing!
Not only is this homemade salad dressing deliciously tangy, but it's also a low-calorie option compared to other store-bought dressings. By making your own dressing you can easily avoid any unwanted ingredients and have a healthier more delicious option for all of your salads.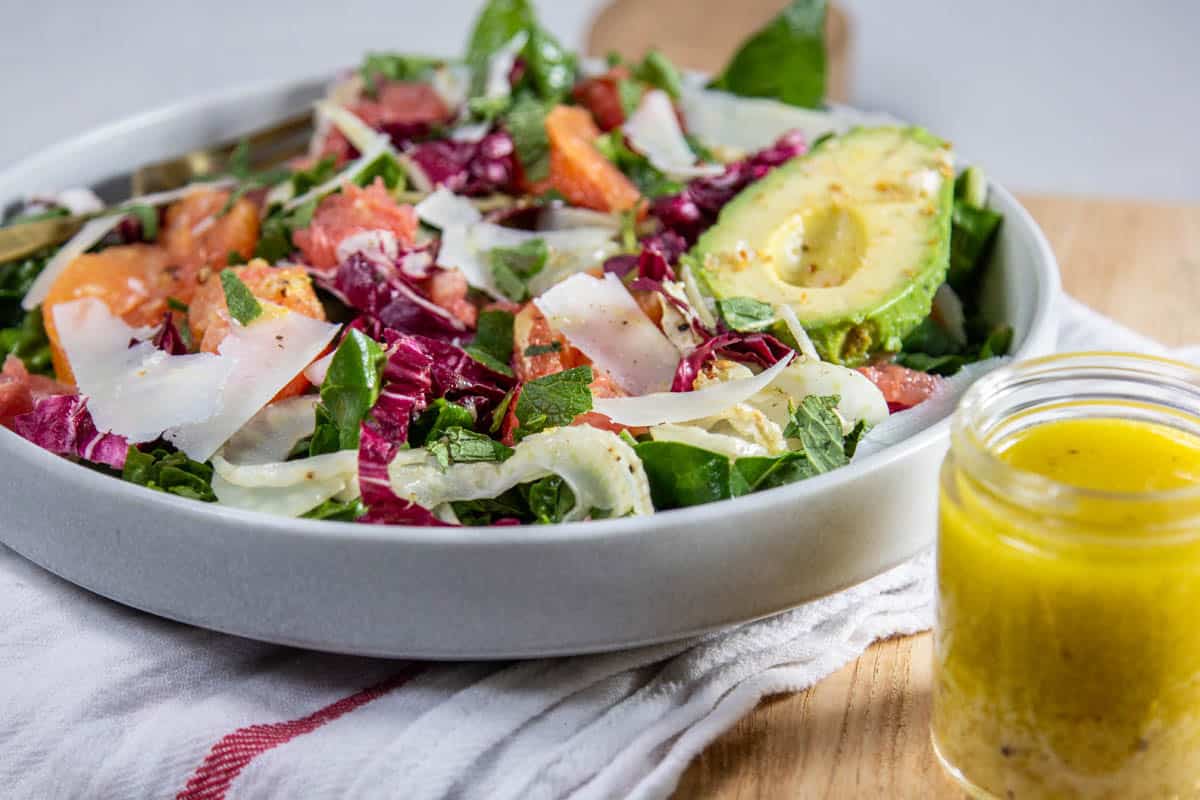 Boost Your Salad Game with this Delicious and Healthy Lemon Dressing Recipe.
Did you know that California is the largest producer of lemons in the United States, and their juicy and flavorful fruits make for the perfect ingredient in this dressing? It's true!!! The best part about using California lemons for your dressing is that they are always in season, meaning you can enjoy this delicious and healthy dressing all year round.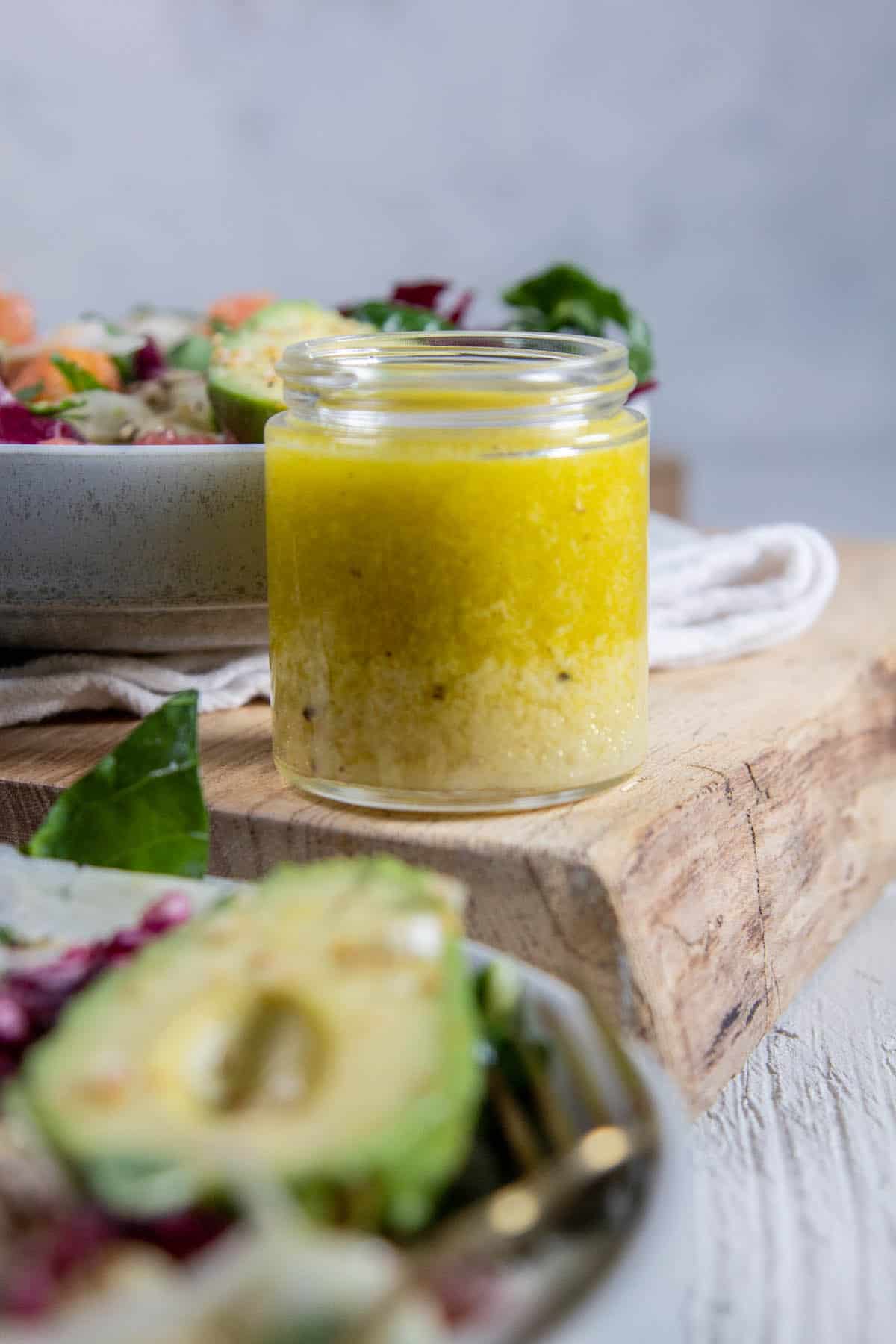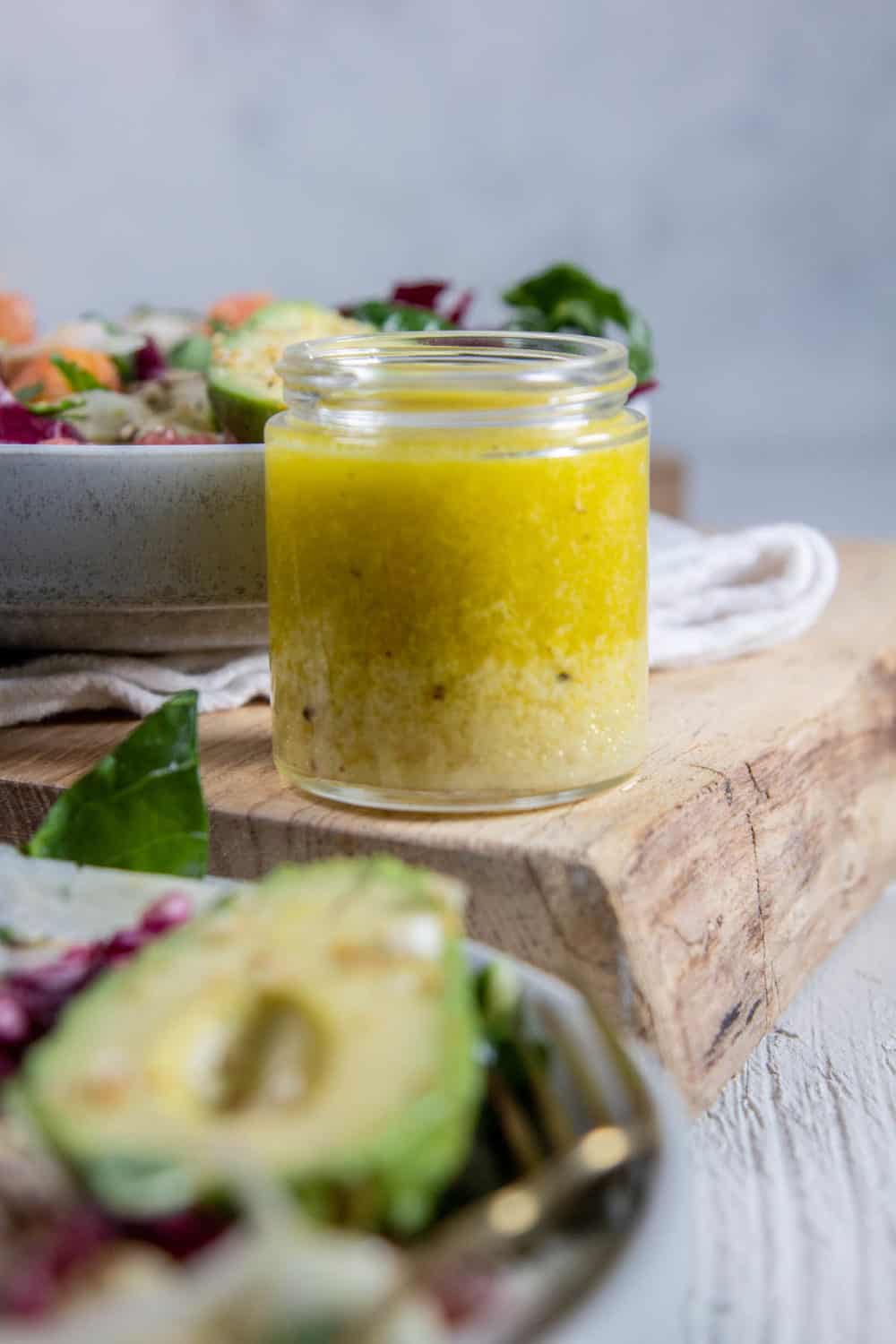 From Scratch: How to Make Homemade Salad Dressing in Minutes.
It only takes a few minutes to make this recipe, with very minimal ingredients. Are you a novice to making dressing at home? No worries! You'll be a pro in no time. Simply grab a small jar with a tight-fitting lid and get ready to shake.
Ingredients needed to make this dressing:
How to make this simple salad dressing:
Combine all of the ingredients above into a small jar with a tight-fitting lid. Secure the lid then shake vigorously to combine.
Can you believe it is that simple? Making your own dressings for salads at home is a great way to save money, explore new flavors, and eat deliciously while you are at it!
What salad to serve with this recipe for salad dressing:
While you can serve this recipe for dressing with any type of salad your heart and tastebuds desire we really love to serve it with our Easy Citrus Salad recipe. It is the perfect sunny salad to brighten up any winter blues you may be feeling.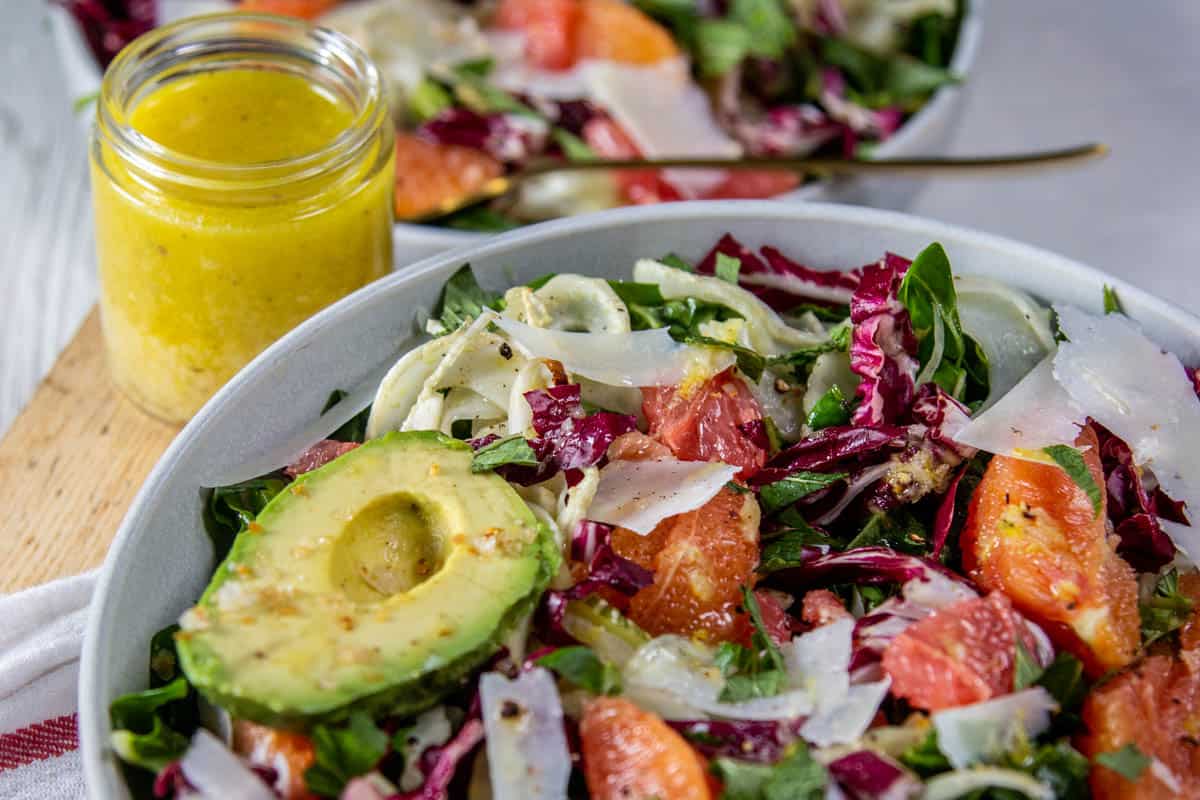 Say Goodbye to Store-Bought Dressings: Make These Easy and Delicious Salad Dressings at Home Instead.
There are about a bazillion types of salad dressing on the market, but honestly, the dressings you can make at home are far better for you and more delicious too. We've gathered a few of our favorite homemade salad dressings and vinaigrettes from California Grown and from our California Grown Creators for you to try next. Simply click on any of the images below to go to that recipe.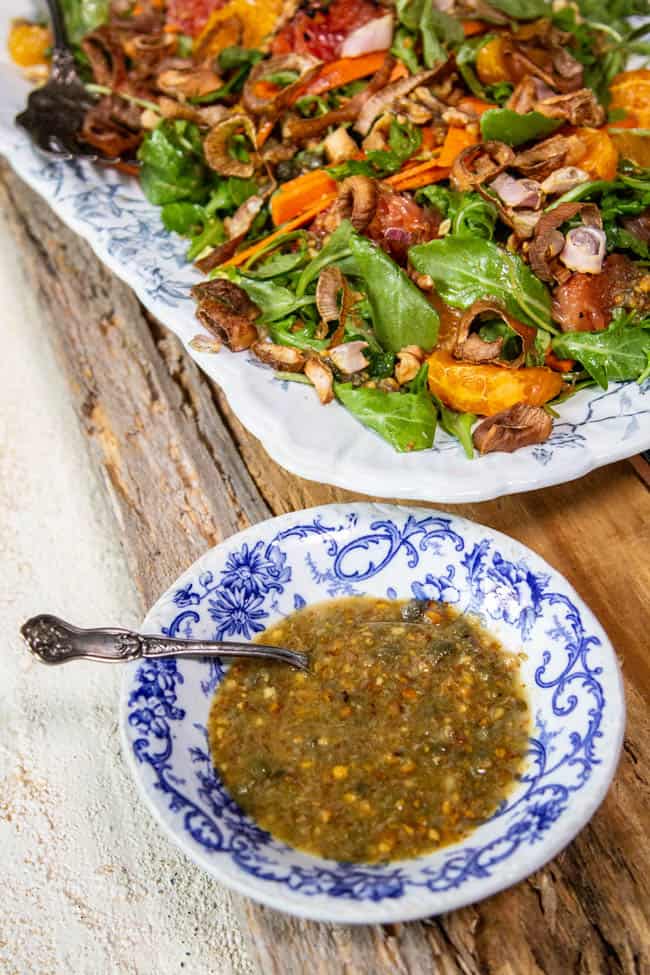 BE SURE TO SHARE YOUR SALAD DRESSING ADVENTURES WITH US BY SNAPPING A PIC AND TAGGING US ON SOCIAL USING #CAGROWN.
Craving more CA Grown goodness? Follow us on Pinterest for fresh and fabulous recipe inspiration!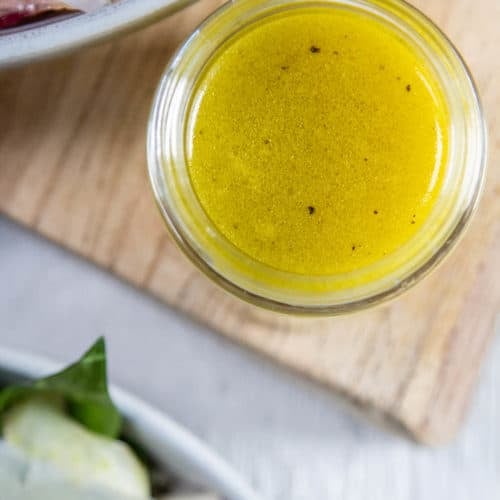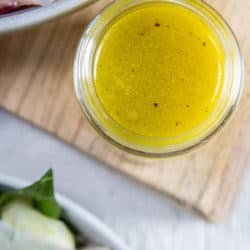 A Simple Lemon Salad Dressing
Consider this Lemon Salad Dressing to be your go-to, 'little black dress' of dressing recipes. There are infinite ways to use this simple recipe from dressing salads to drizzling on sandwiches and even marinating chicken for grilling.
Ingredients
1/4 cup olive oil
1/2 teaspoon Dijon mustard
coarse kosher salt to taste
freshly ground black pepper to taste
Instructions
Combine all of the ingredients into a small jar with a tight-fitting lid. Secure the lid then shake vigorously to combine.
Video
Nutrition
Calories: 81kcalCarbohydrates: 0.2gProtein: 0.05gFat: 9gSaturated Fat: 1gPolyunsaturated Fat: 1gMonounsaturated Fat: 7gSodium: 5mgPotassium: 3mgFiber: 0.03gSugar: 0.01gVitamin A: 0.3IUVitamin C: 0.2mgCalcium: 1mgIron: 0.1mg