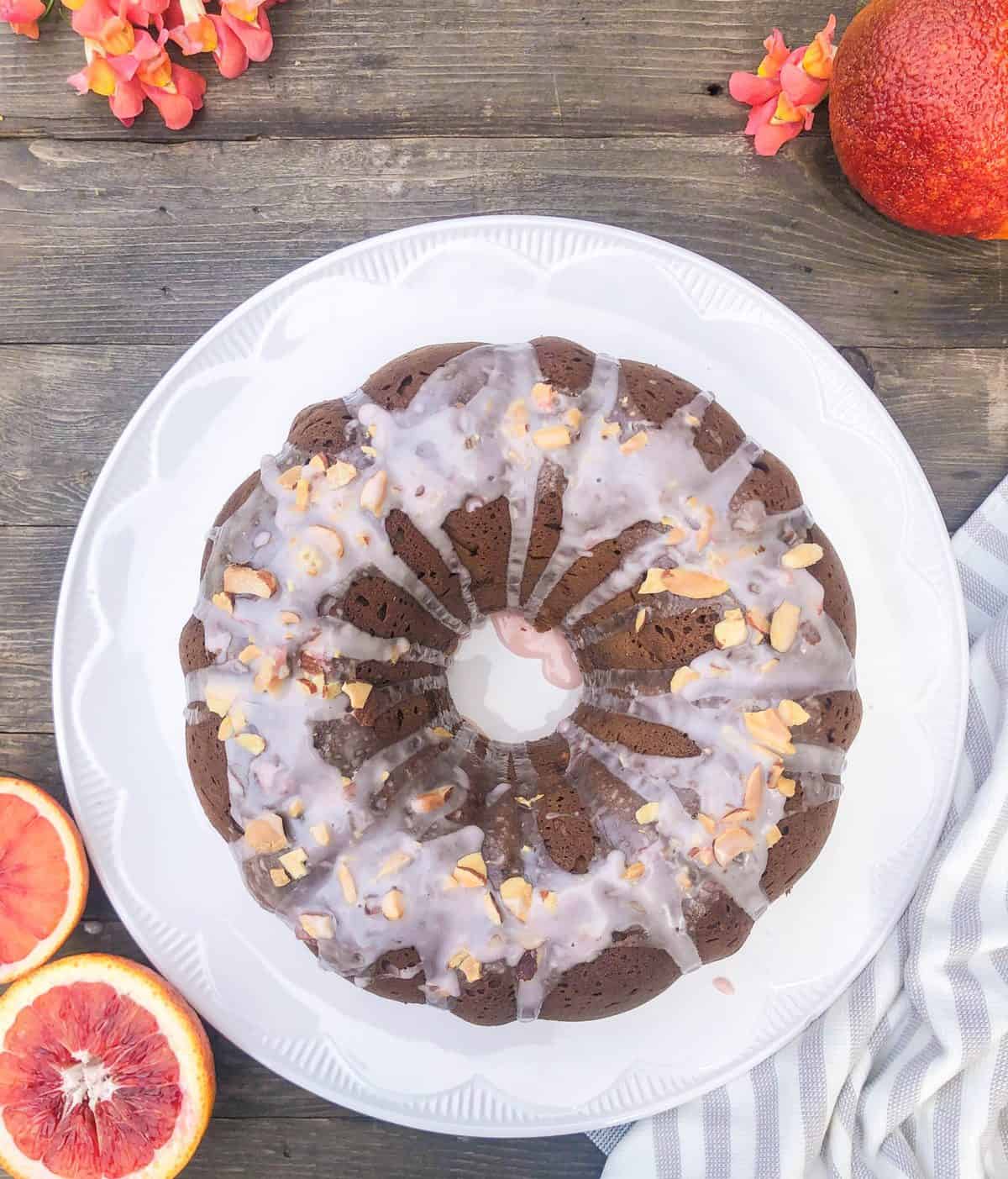 CA GROWN Blog
Discover. Learn. Connect.
Blood Orange Almond Cake
February 5, 2020
Eat the Season!
Sign Up For Weekly Recipes
« Back to Recipes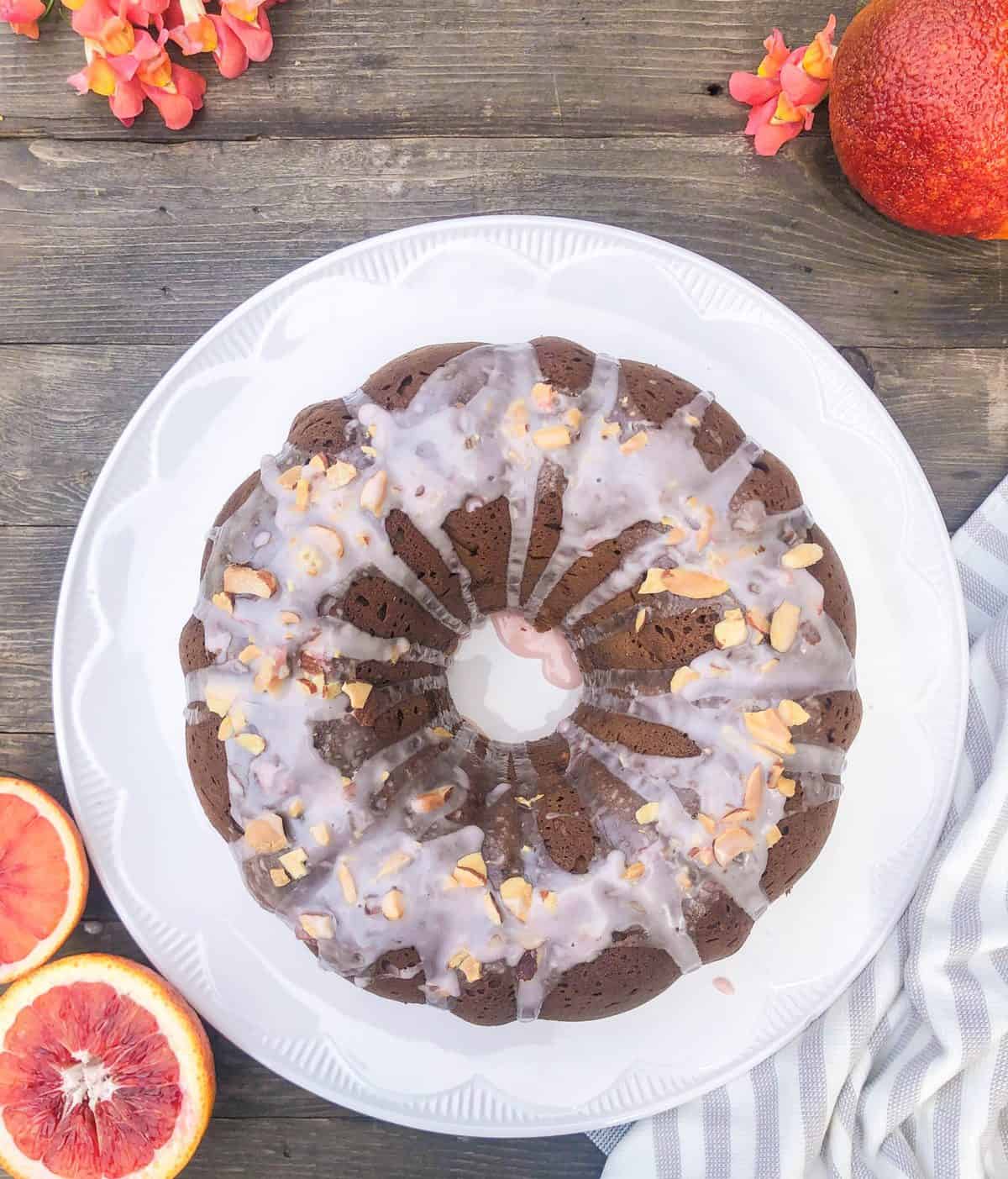 Blood Orange Almond Cake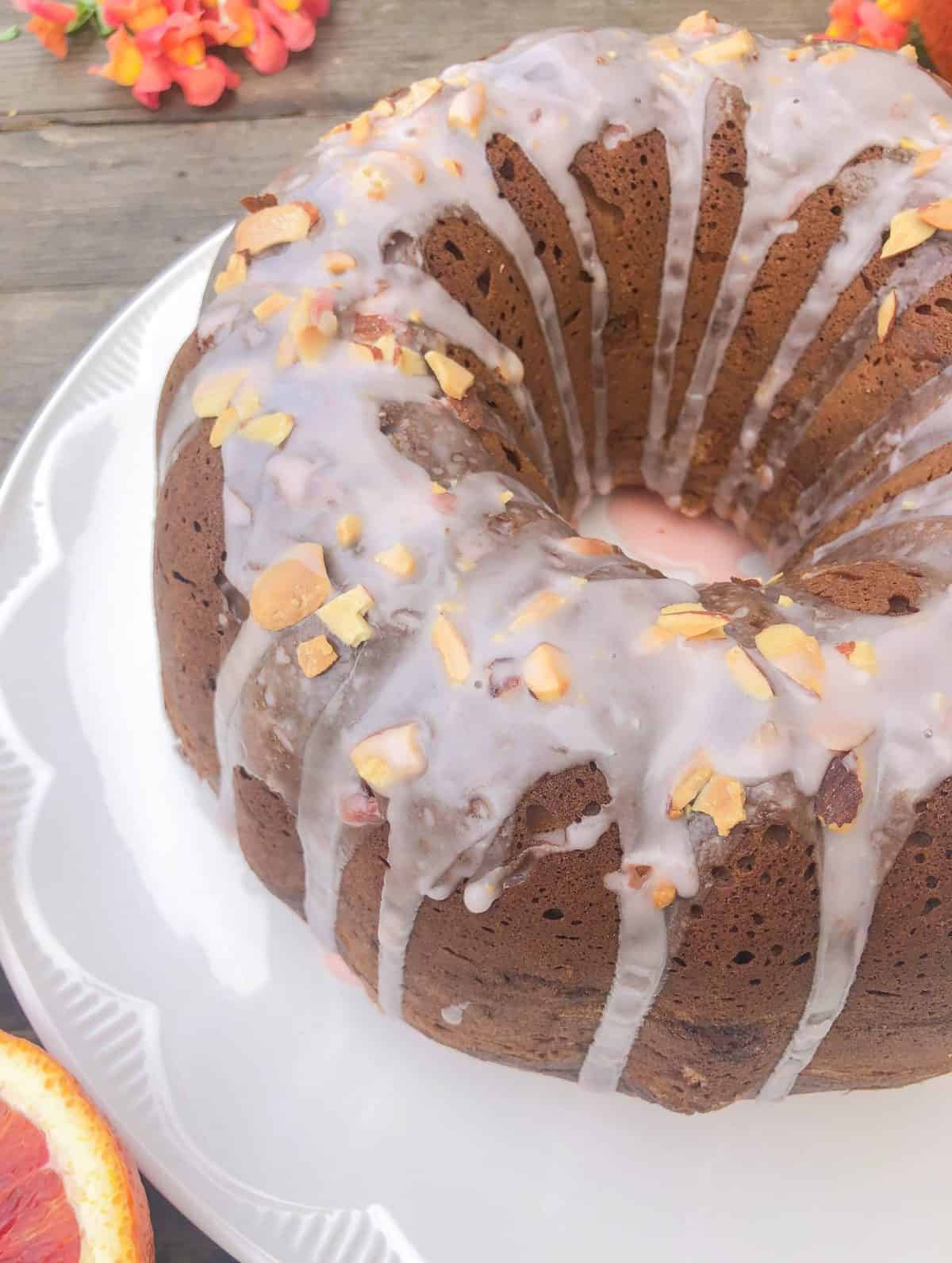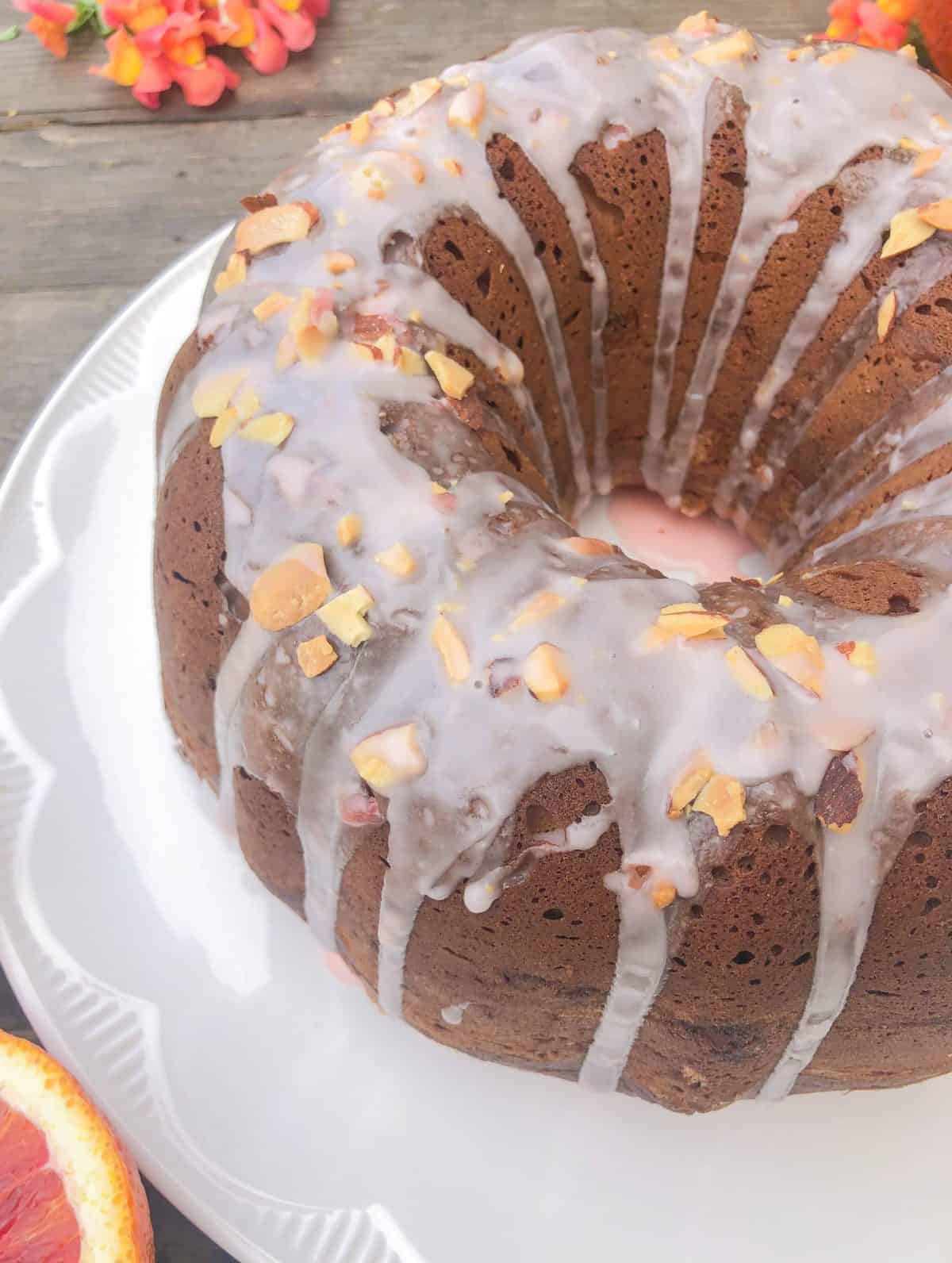 You guys!
This Blood Orange Almond Cake is ahhhh-mazing!
A hint of citrus in the batter with a sprinkling of almond streusel layered in, this cake is perfect for a weeknight dessert or even a weekend brunch.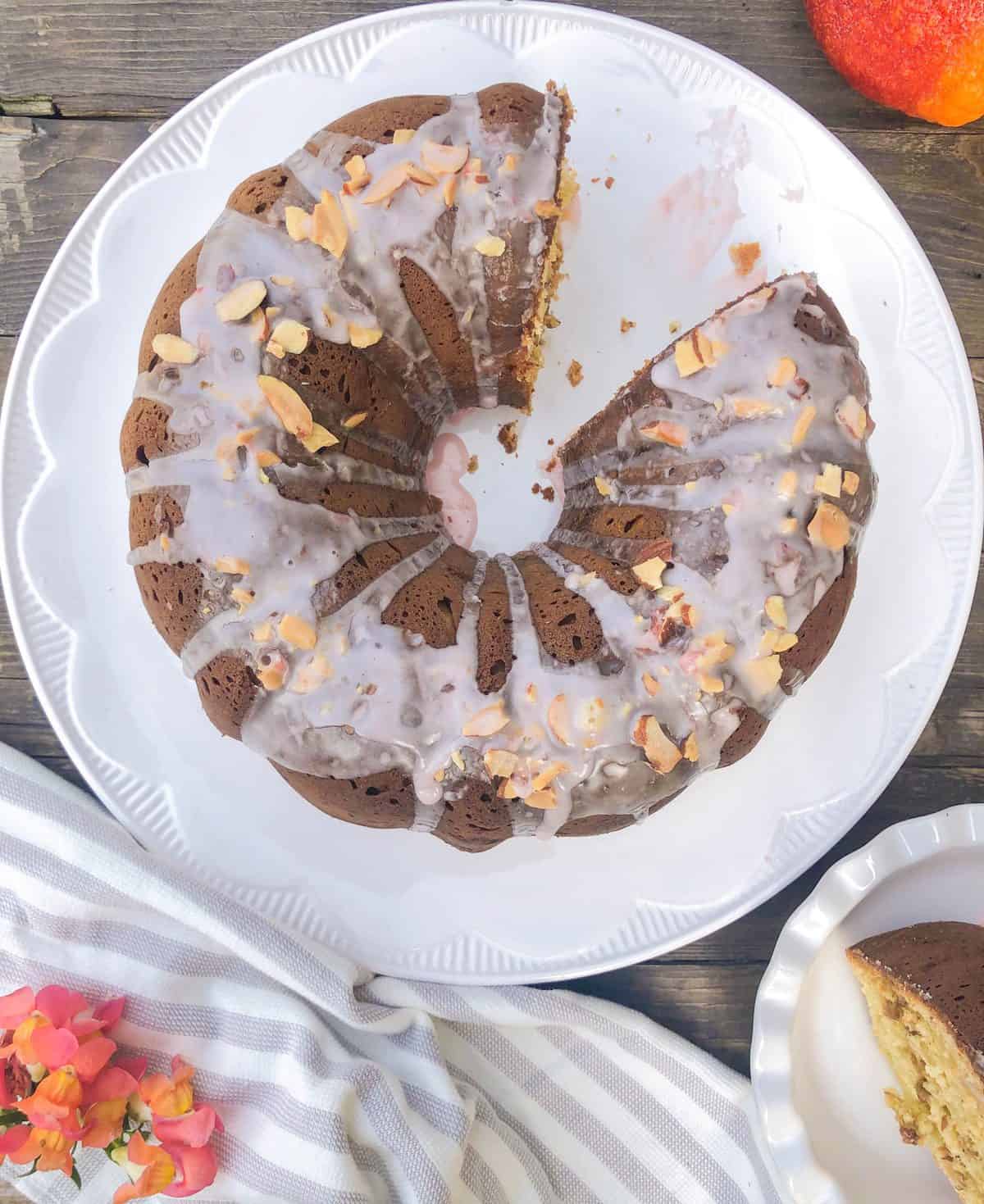 I actually love the blood orange pink-tinted glaze, especially around the upcoming Valentine's Day. So festive! And all that pink icing color is natural from the beautiful juice of fresh squeezed blood oranges!
You want to make one too? Here's how you create this amazing cake!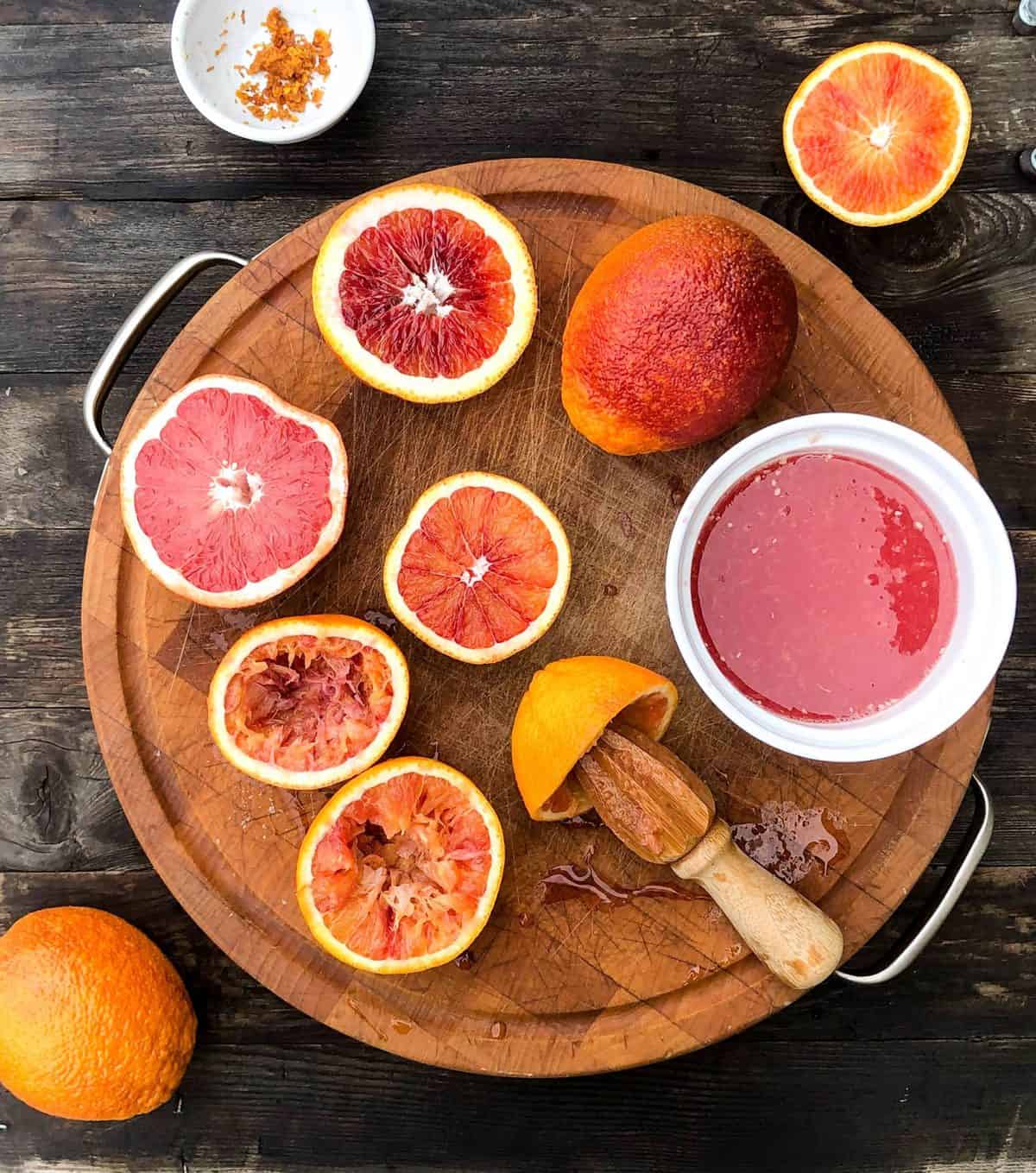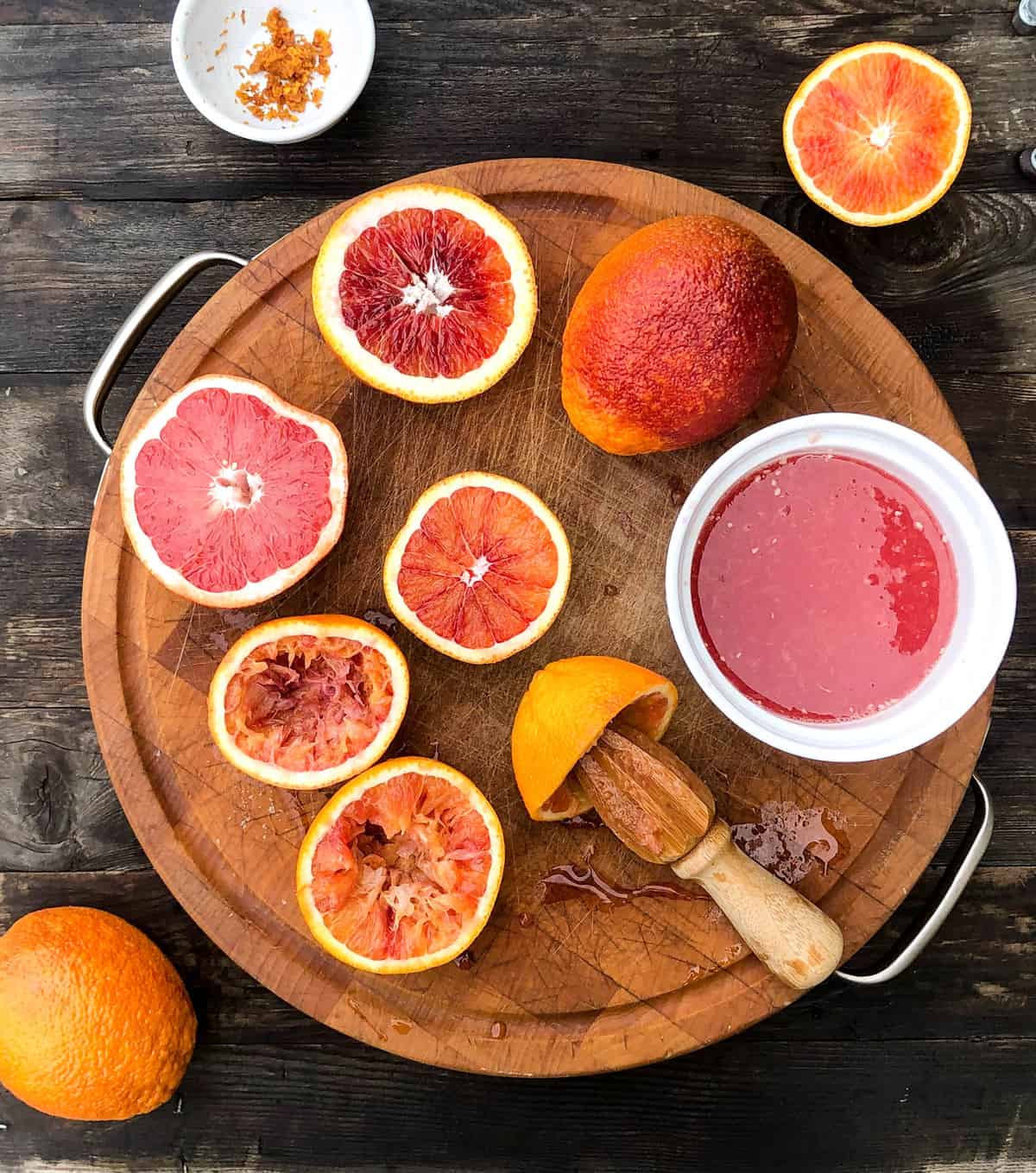 First thing I like to do is the fun part; juicing the oranges!
I always juice way more than called for because I just love fresh squeezed juice! Drink it for breakfast and savor the goodness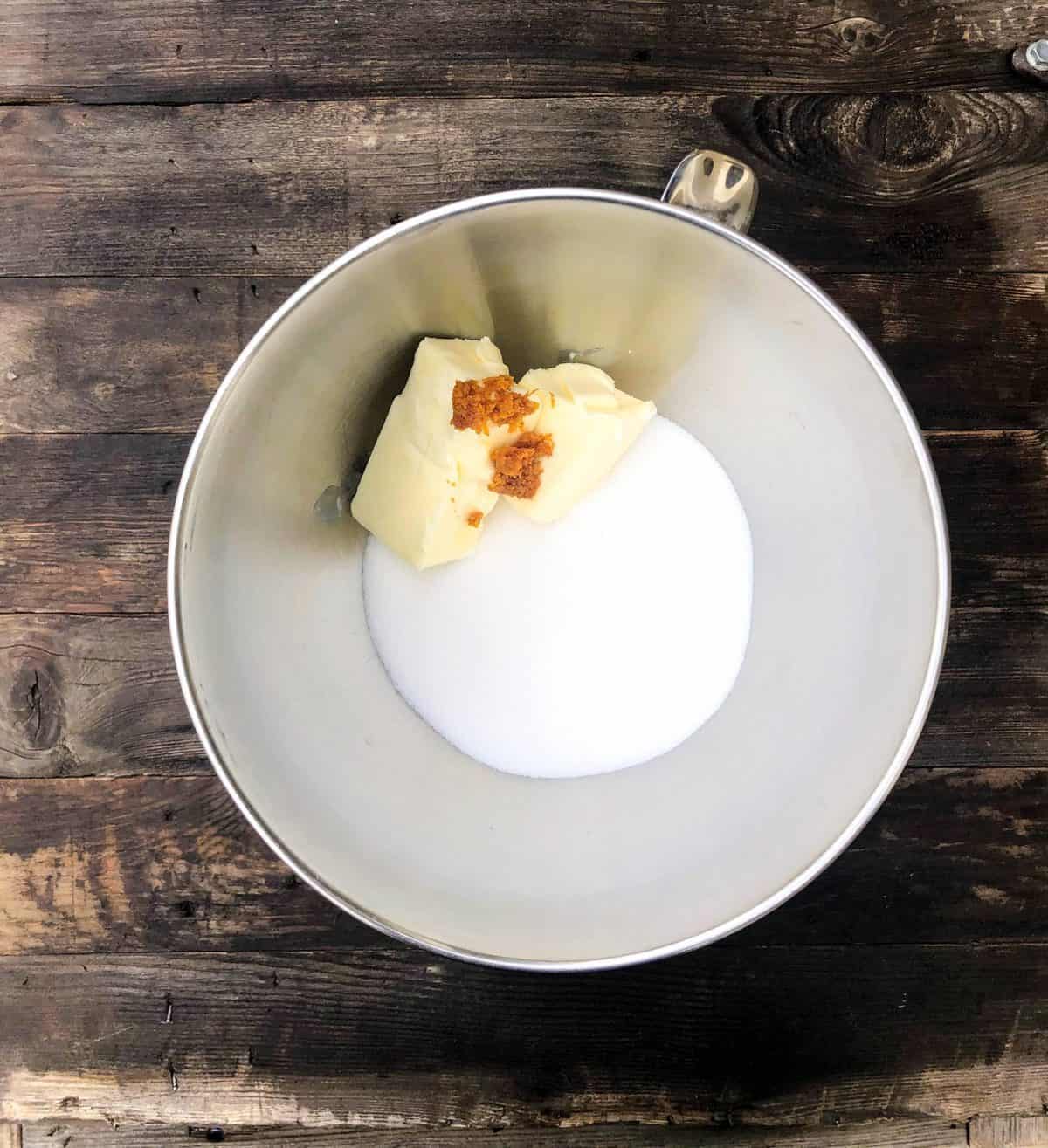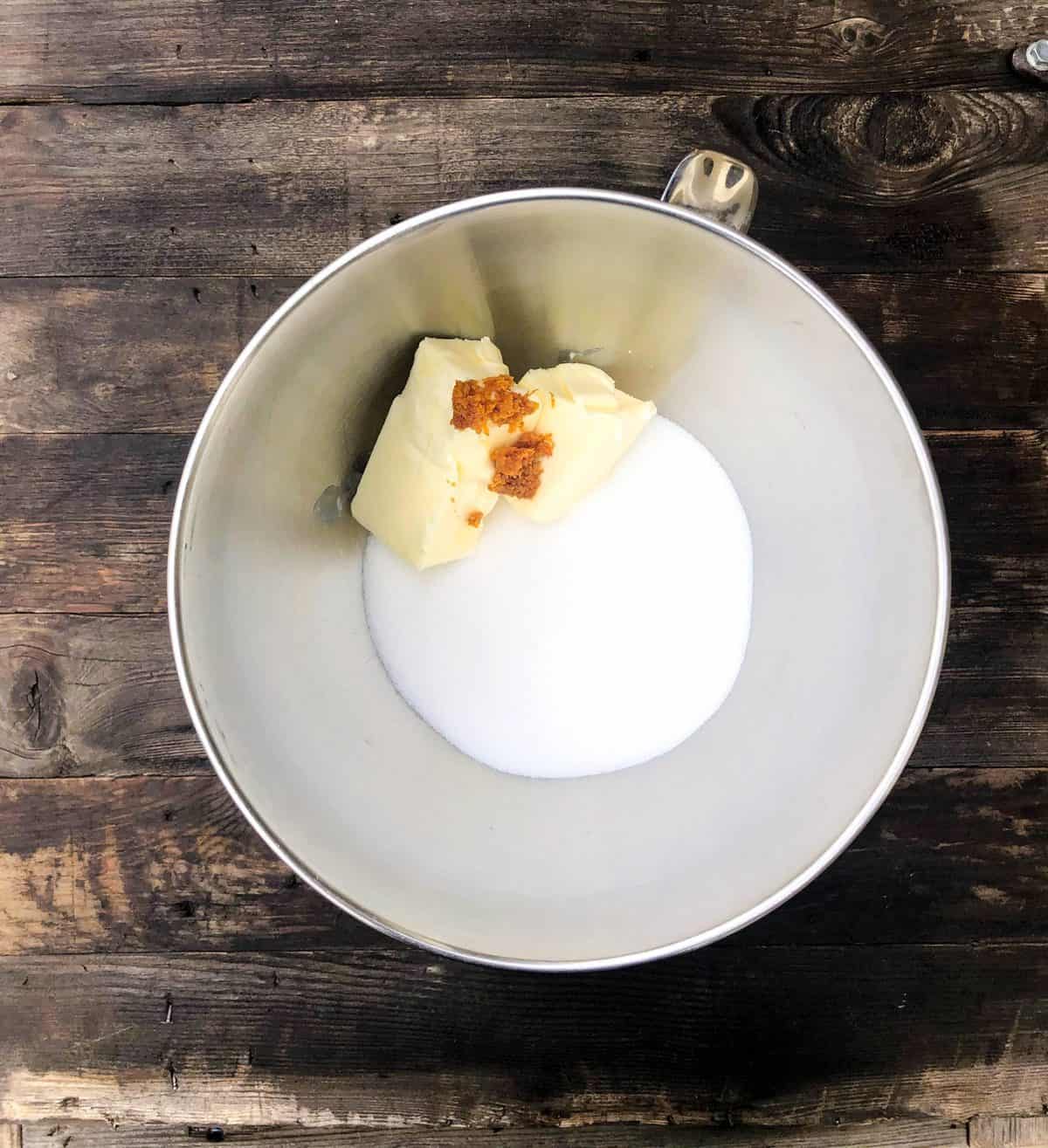 In a mixing bowl, add the sugar, butter and orange zest. Mix until creamy.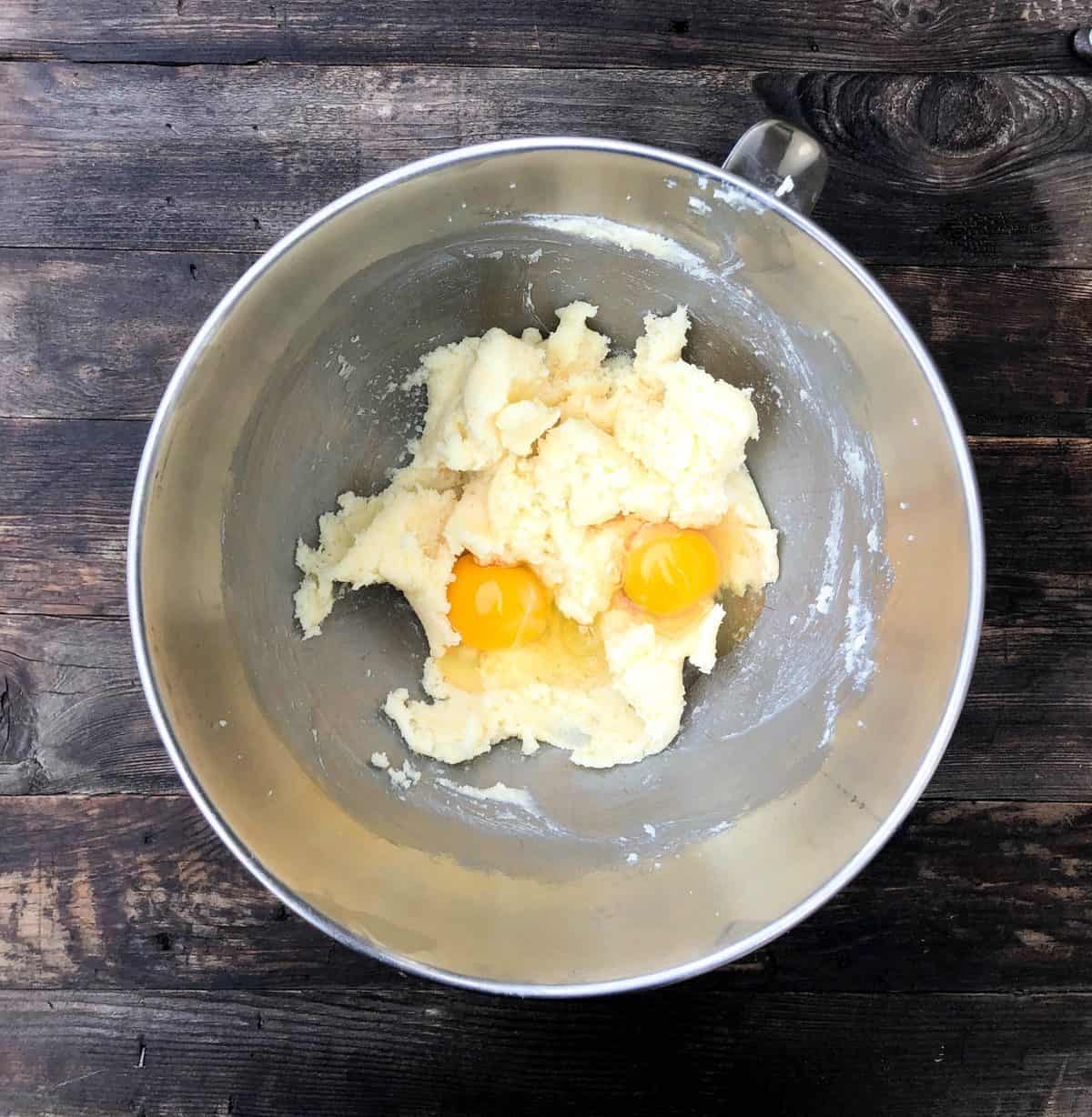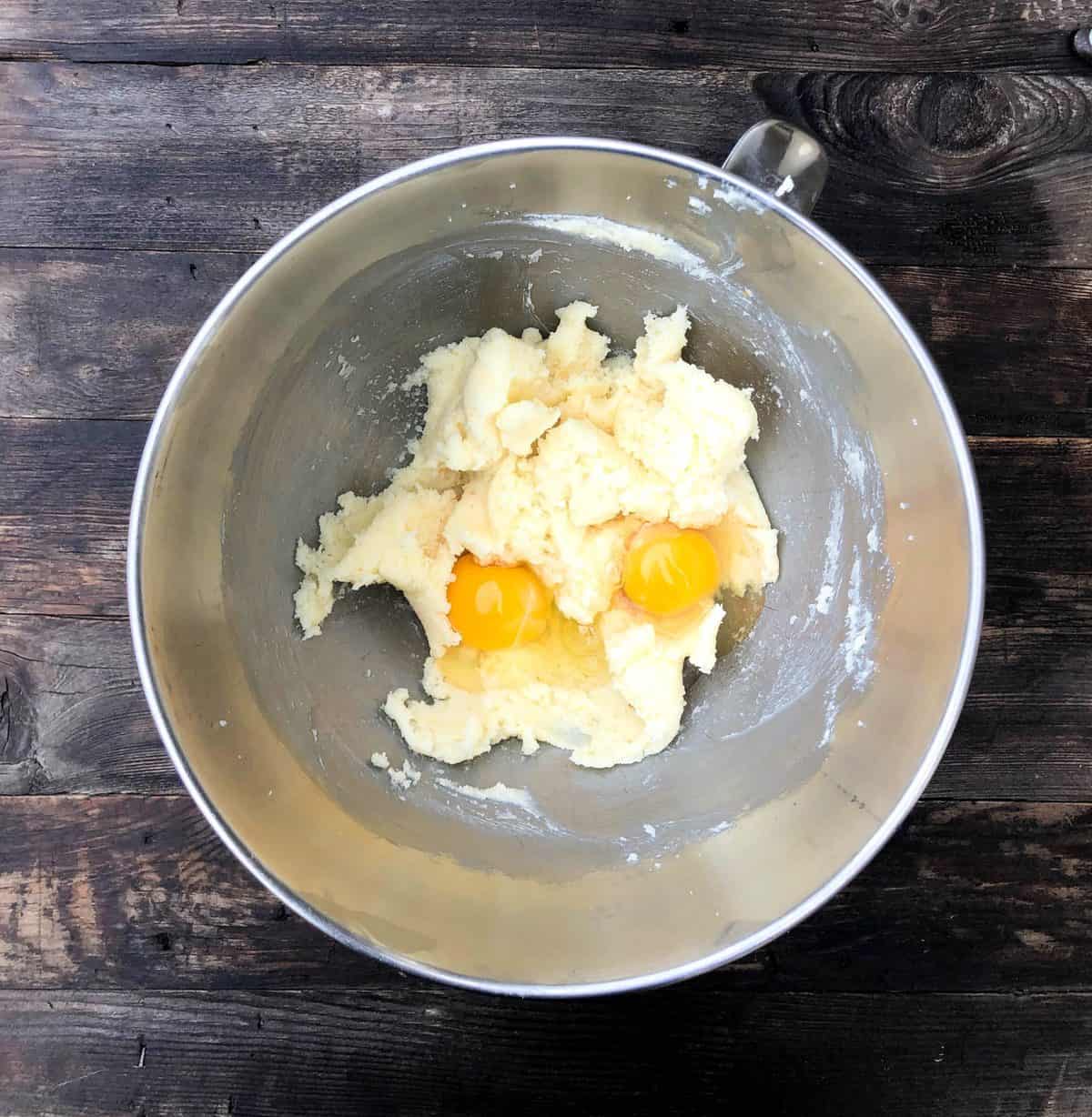 Add the eggs and vanilla and incorporate well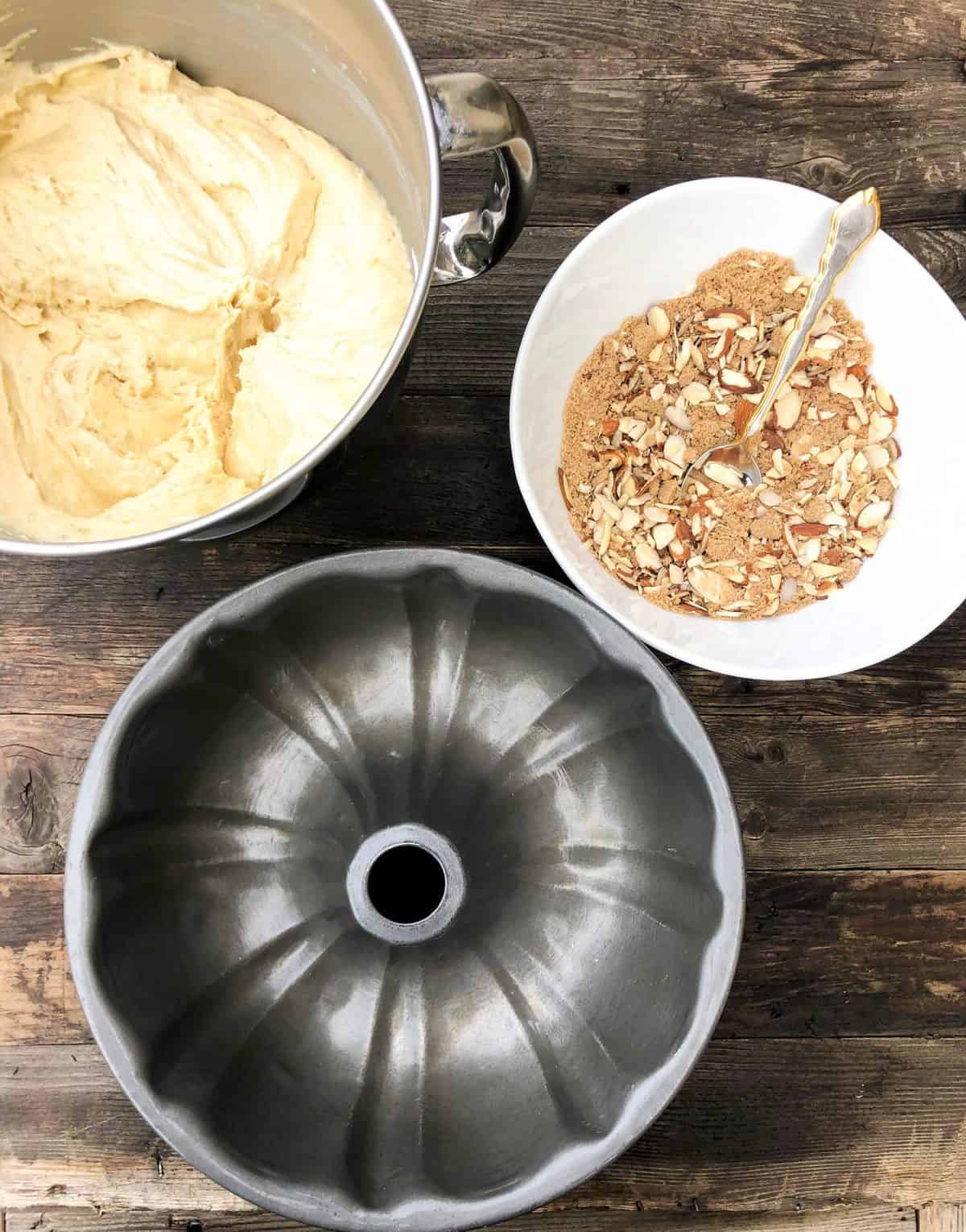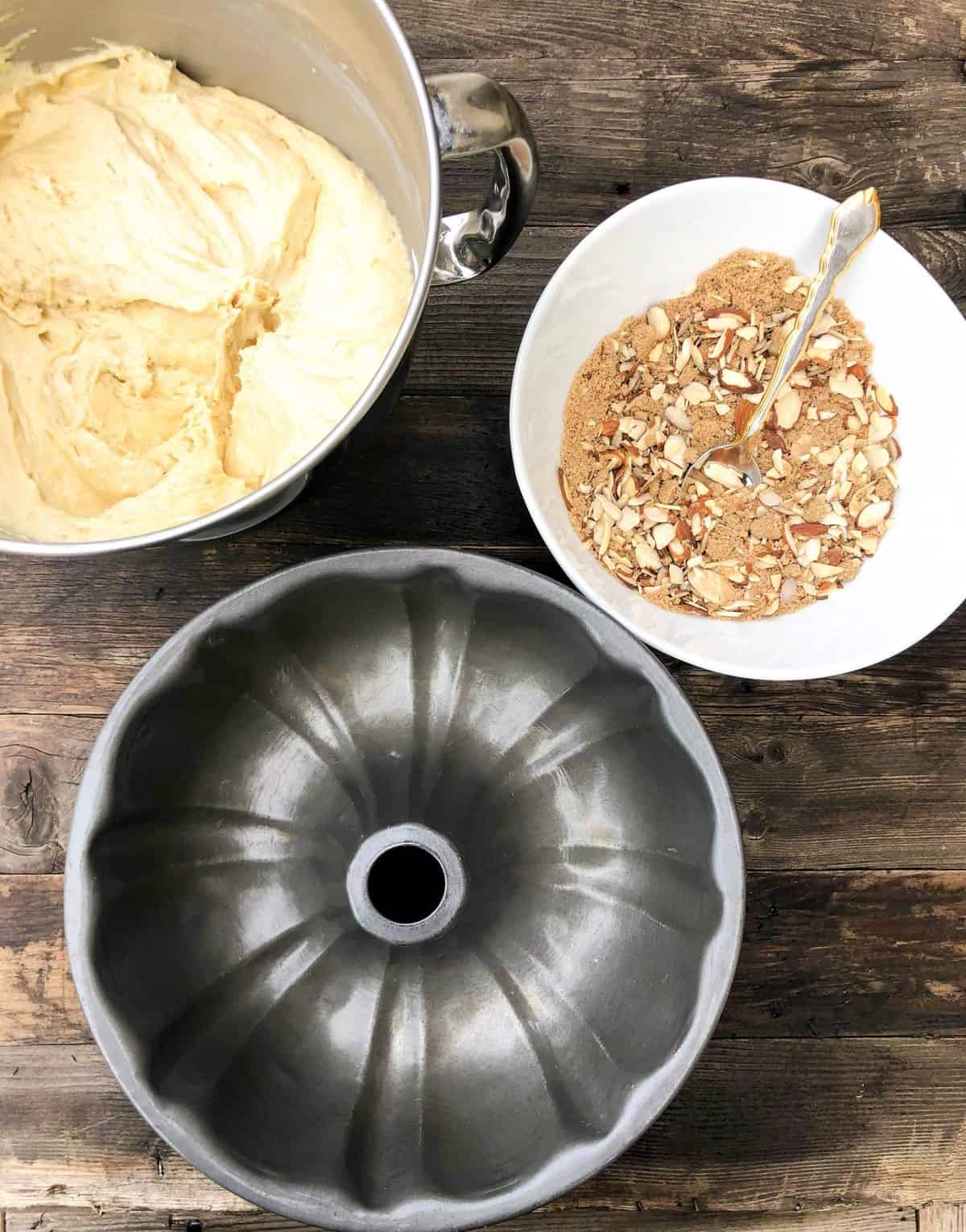 Add the flour mixture and sour cream to the batter and set aside. The filling is just brown sugar and sliced almonds. Easy Peasy!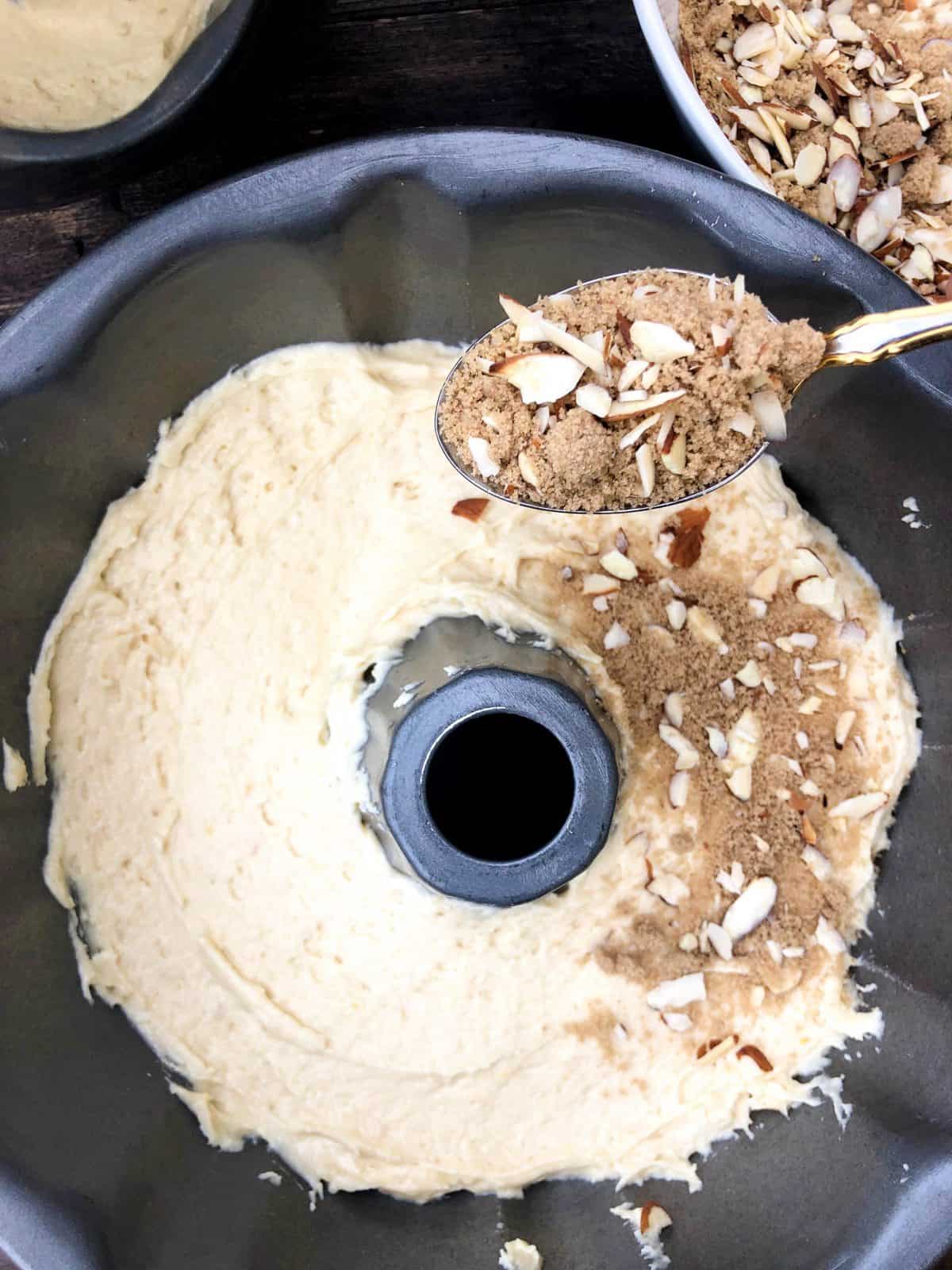 Add a layer of batter (about a third) into the bottom of a greased bundt pan. Add half the filling to the top. Add another third of the batter and the last half of the filling, finishing with the last layer of batter on top. Bake for 1 hour at 350°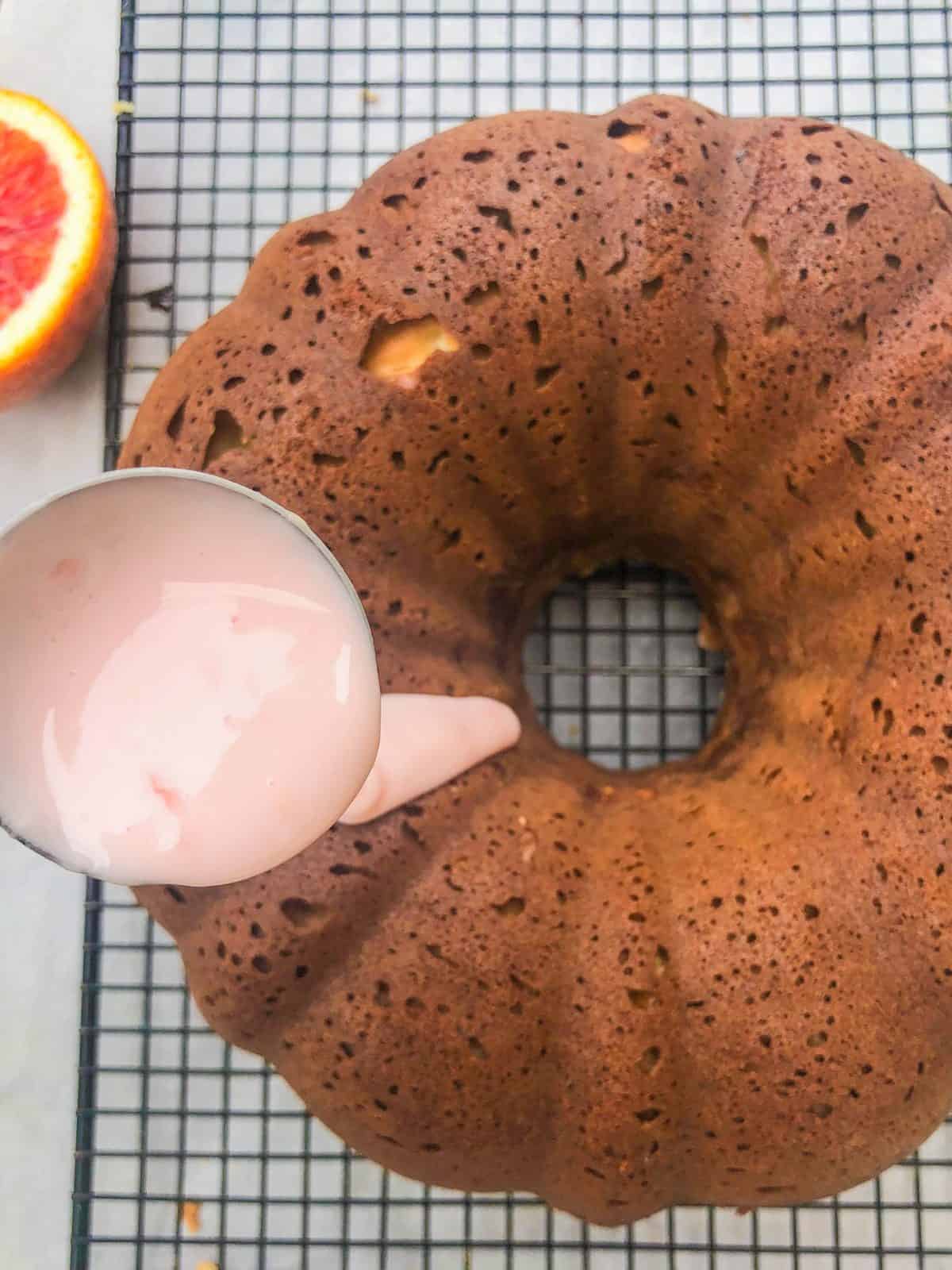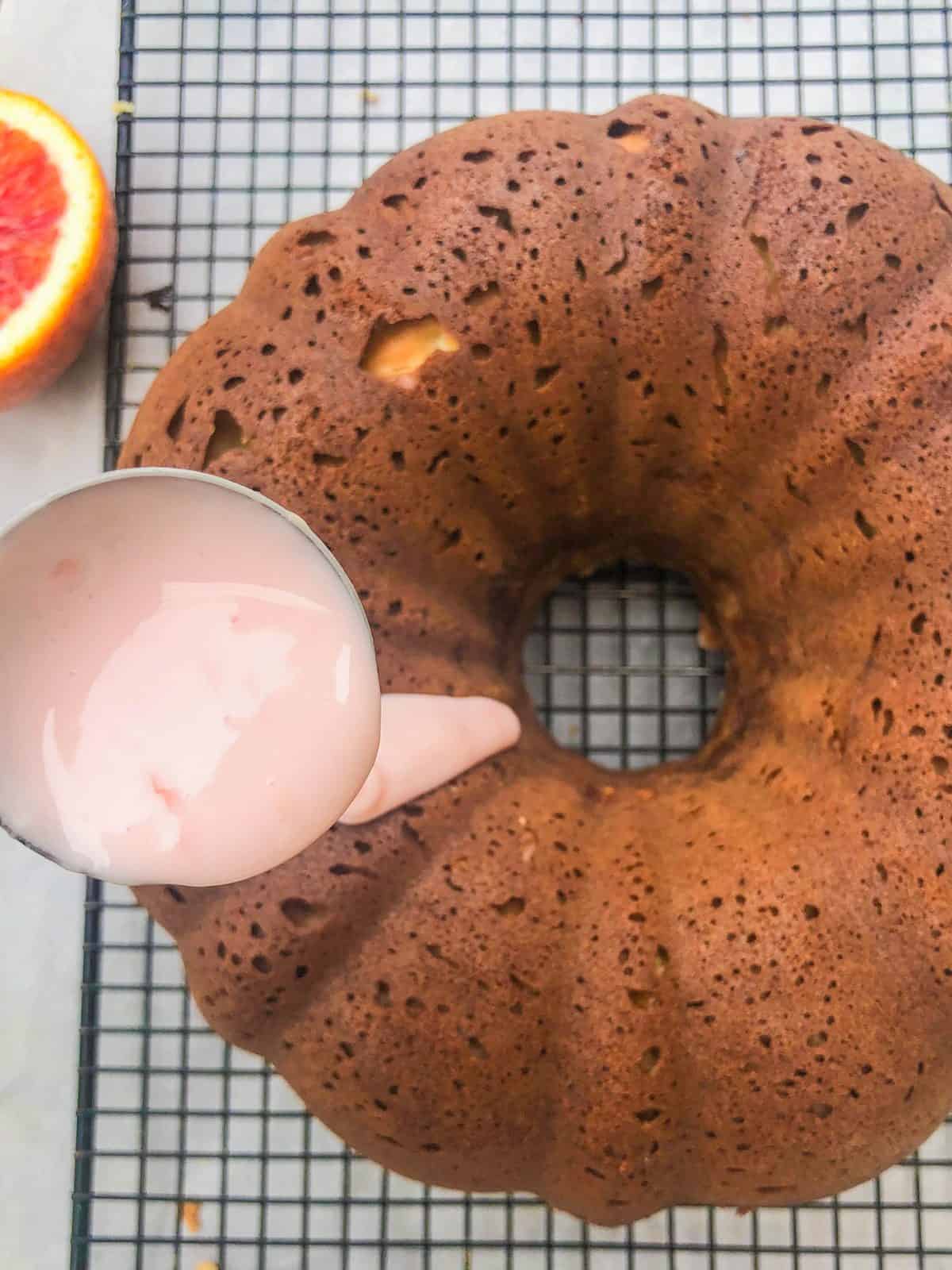 Remove from the oven and allow to cool for about 10 minutes. Pour the icing (just powdered sugar and blood orange juice) over the whole cake.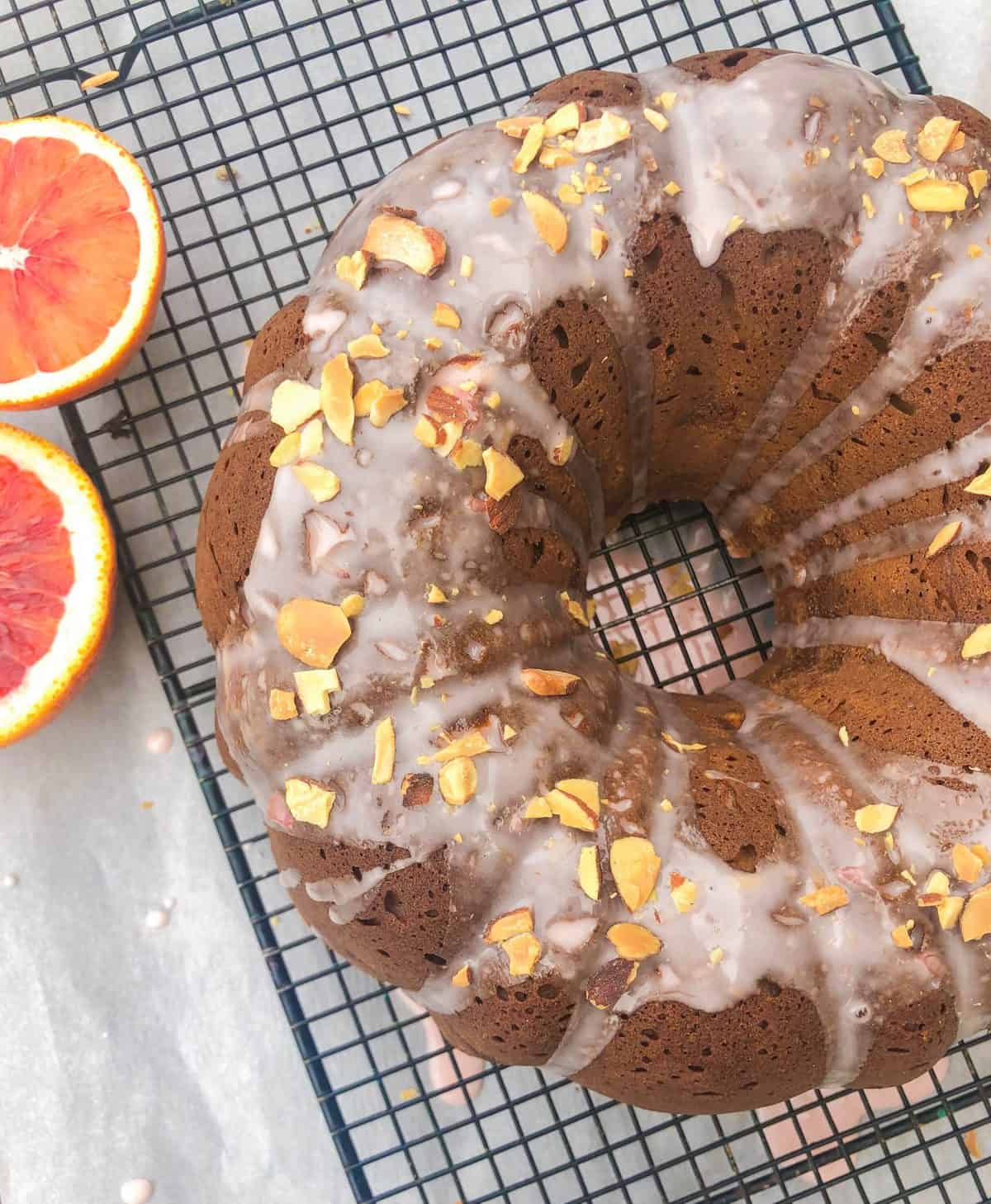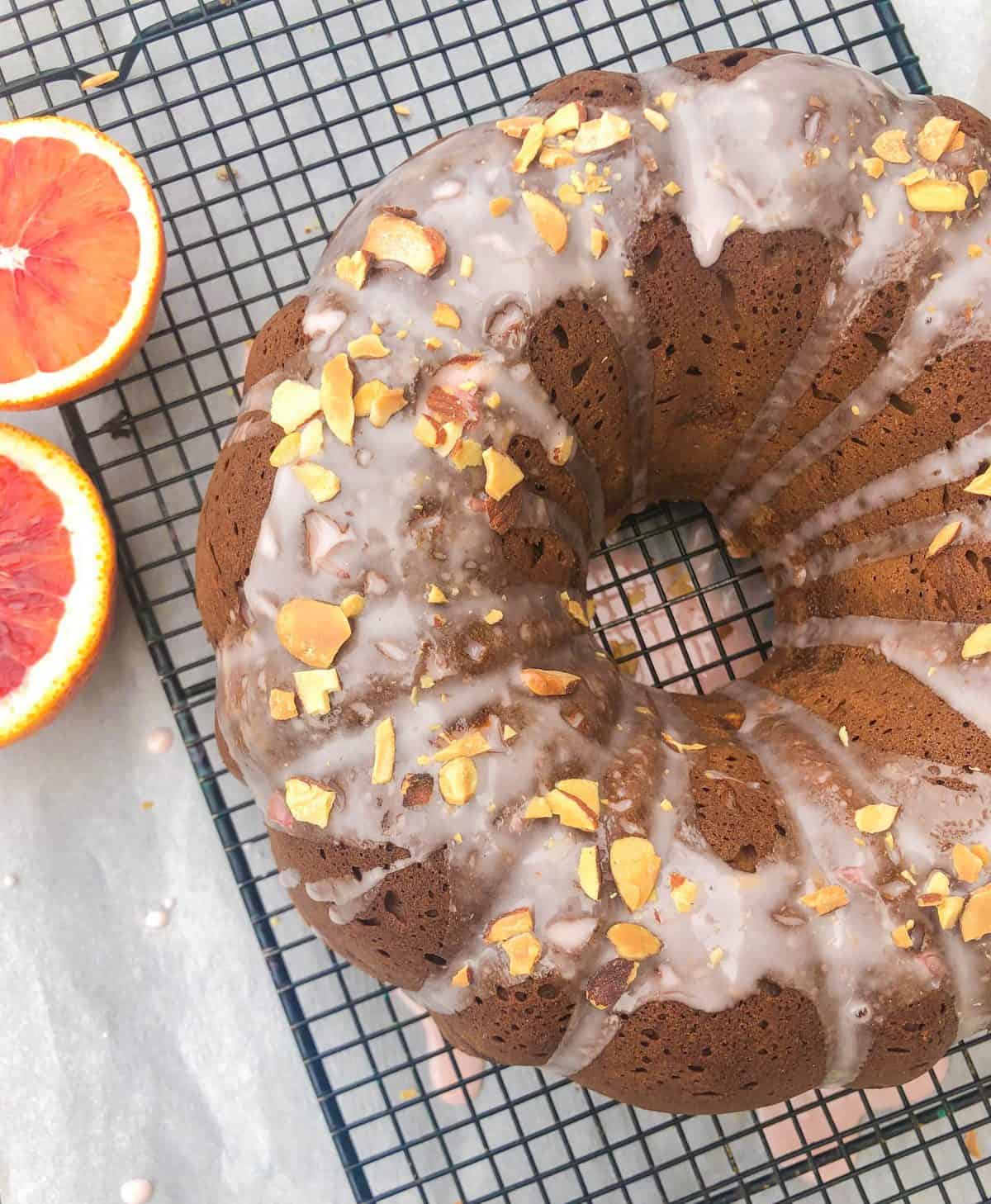 Sprinkle with toasted almonds and enjoy!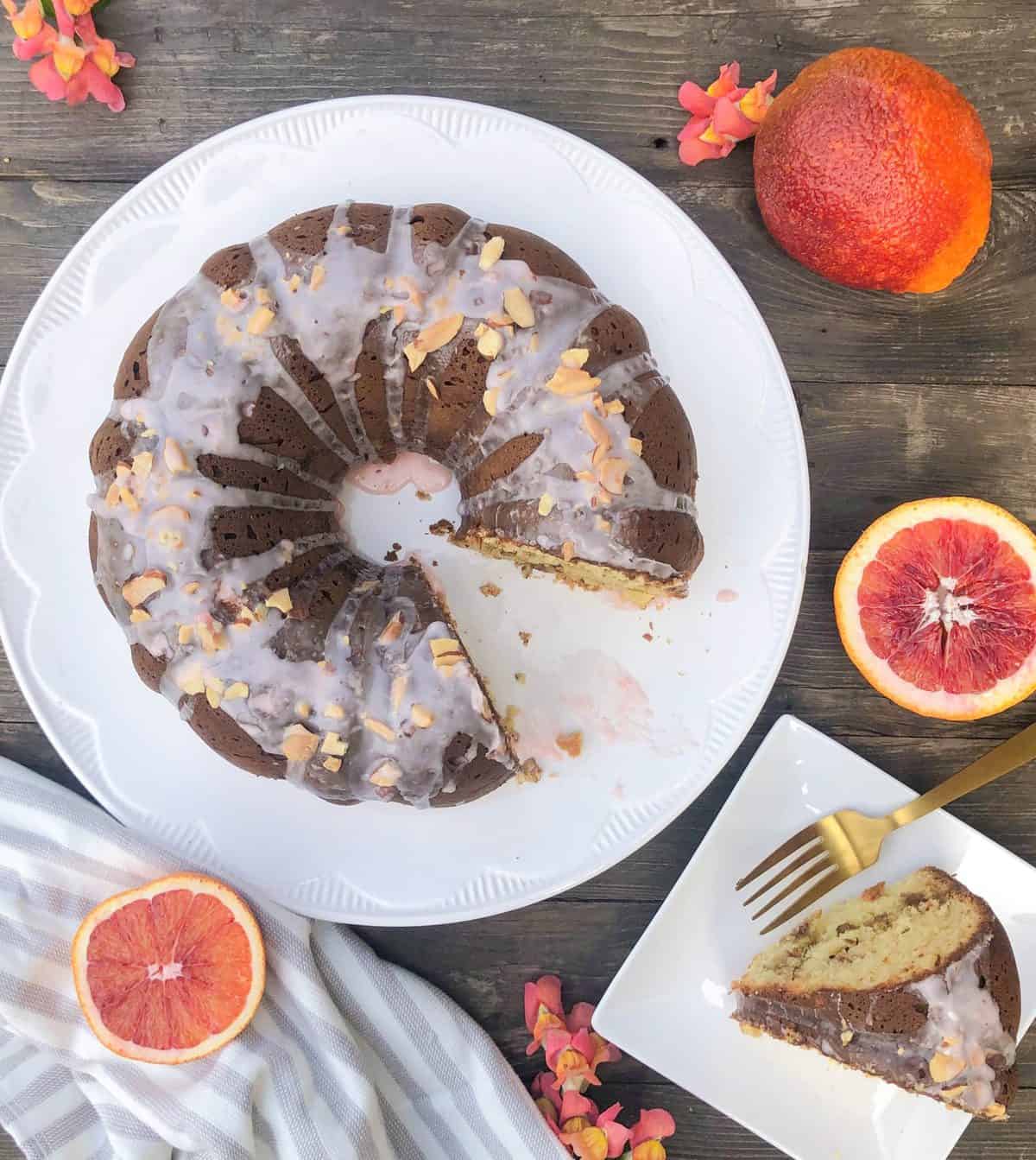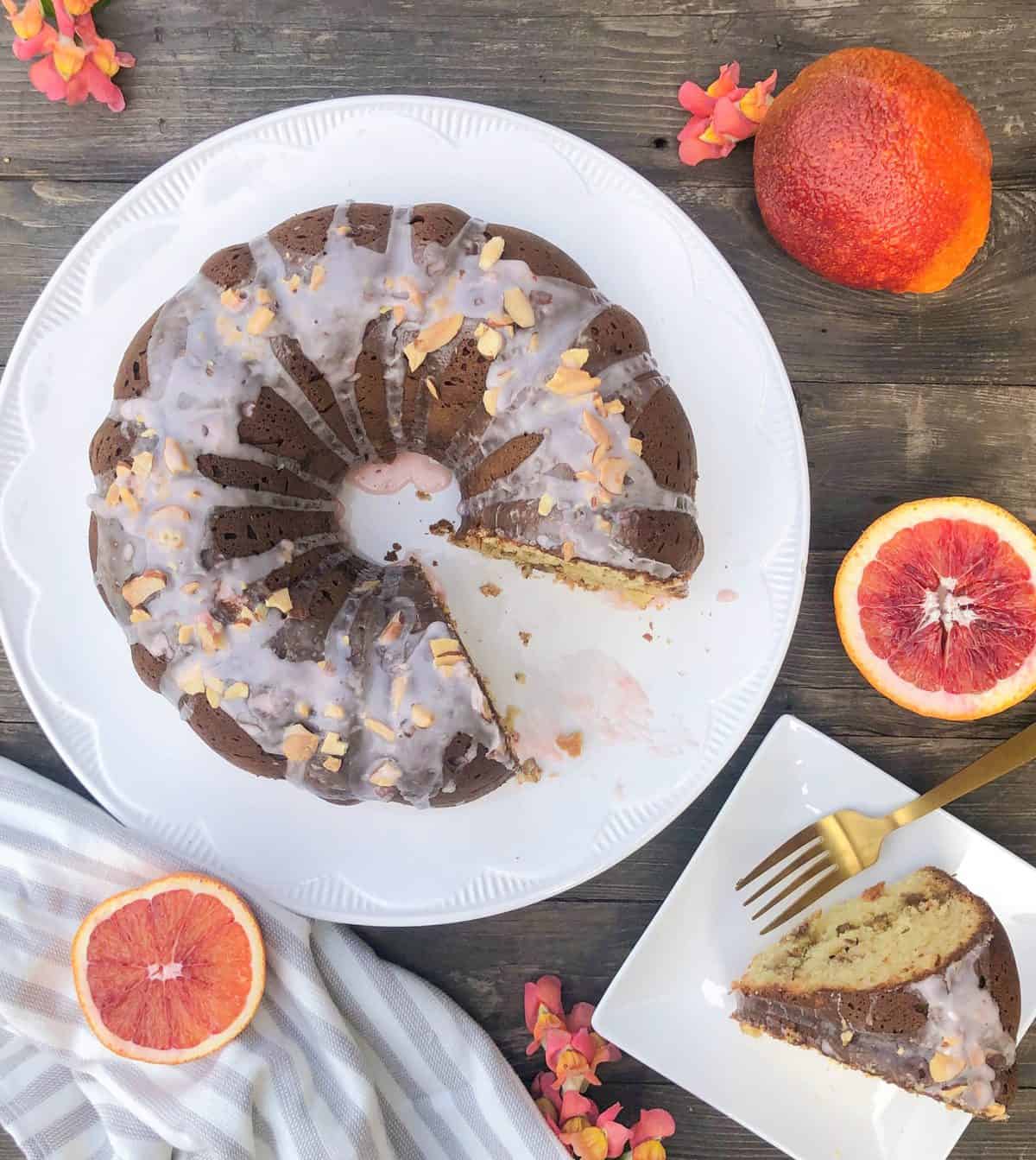 Slice up and serve…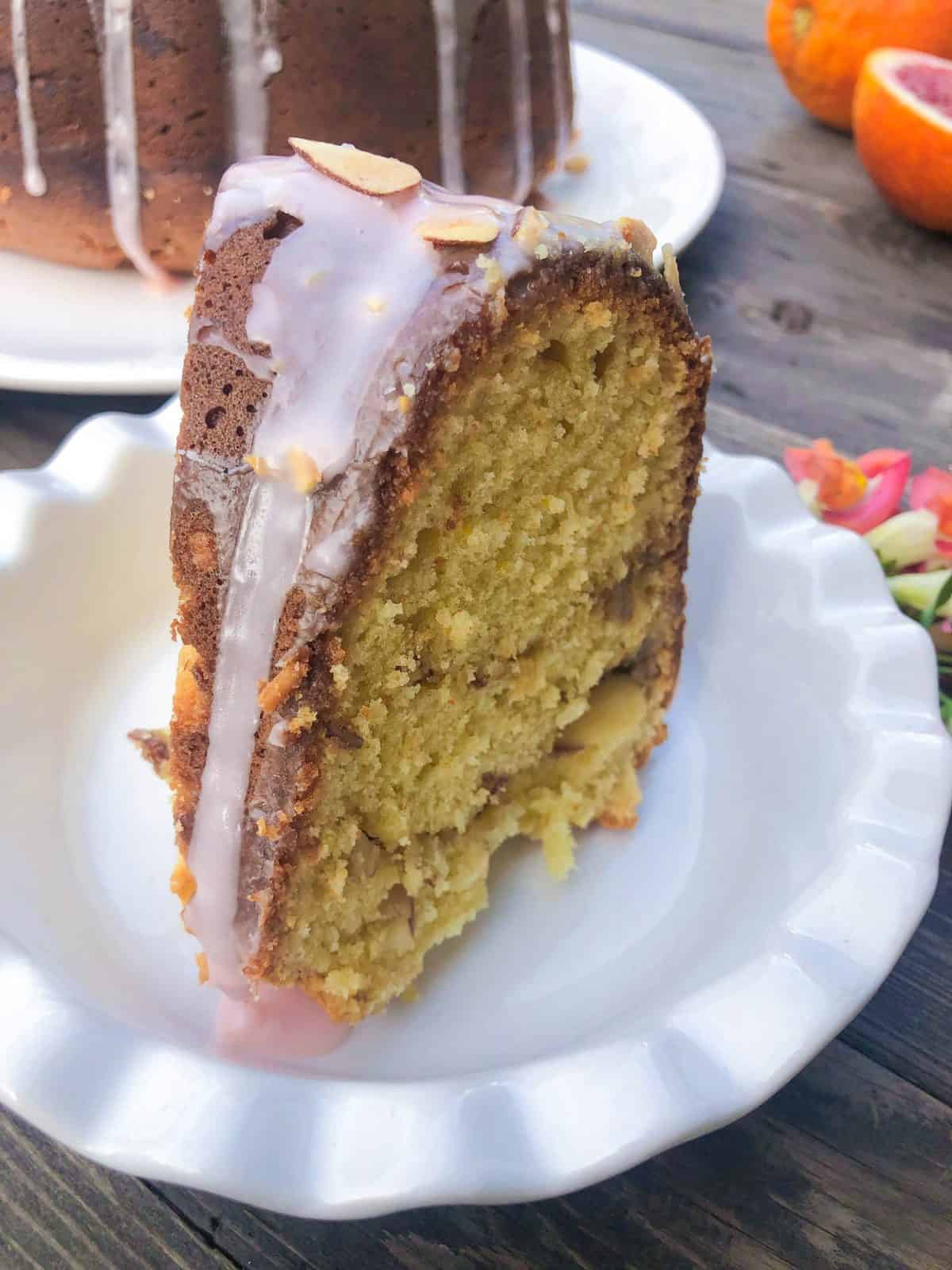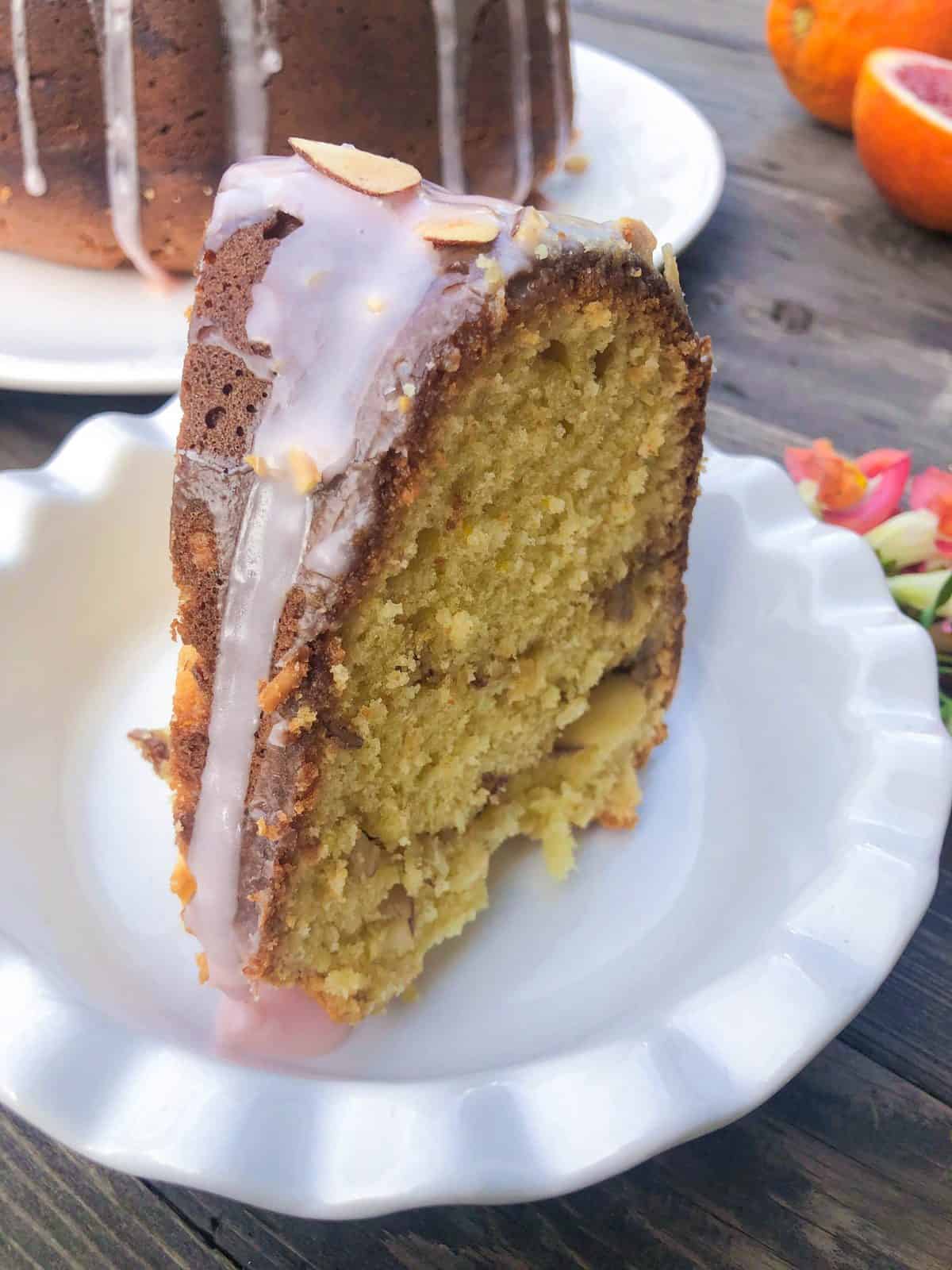 Bet you can't have just one 😉
Here is the recipe for you! Happy Baking!
Blood Orange Almond Cake
2020-01-31 00:16:49
Serves 10
Ingredients
For Filling
1/2 cup packed brown sugar
1/2 cup sliced almonds
For Batter
3 cups flour
1 1/2 teaspoons baking powder
1 1/2 teaspoons baking soda
3/4 teaspoon salt
1 1/2 cups granulated sugar
3/4 cup butter or margarine, softened
1 1/2 teaspoons vanilla
1 T blood orange zest
3 eggs
1 1/2 cups sour cream
For Icing
1 1/2 cup powdered sugar
2 T (plus more if needed) fresh blood orange juice
Instructions
Preheat oven to 350°. Grab a bundt pan
Combine the filling ingredients in a bowl and set aside
In medium bowl, mix flour, baking powder, baking soda and salt; set aside.
In large bowl, beat granulated sugar, 3/4 cup butter, 1 1/2 teaspoons vanilla and the eggs with electric mixer on medium speed 2 minutes, scraping bowl occasionally. Beat in flour mixture alternately with sour cream on low speed.
Spread 1/3 of the batter in pan; sprinkle with 1/2 of the Filling. Repeat and end with the last third of the batter on top
Bake for about an hour or until a toothpick inserted comes out clean. Cool for 10 minutes. Release cake from pan on a wire rack and allow to sit a few minutes
Mix the icing ingredients and pour over the cake allowing the icing to drizzle over the sides. Top with toasted almonds if preferred
California Grown https://californiagrown.org/