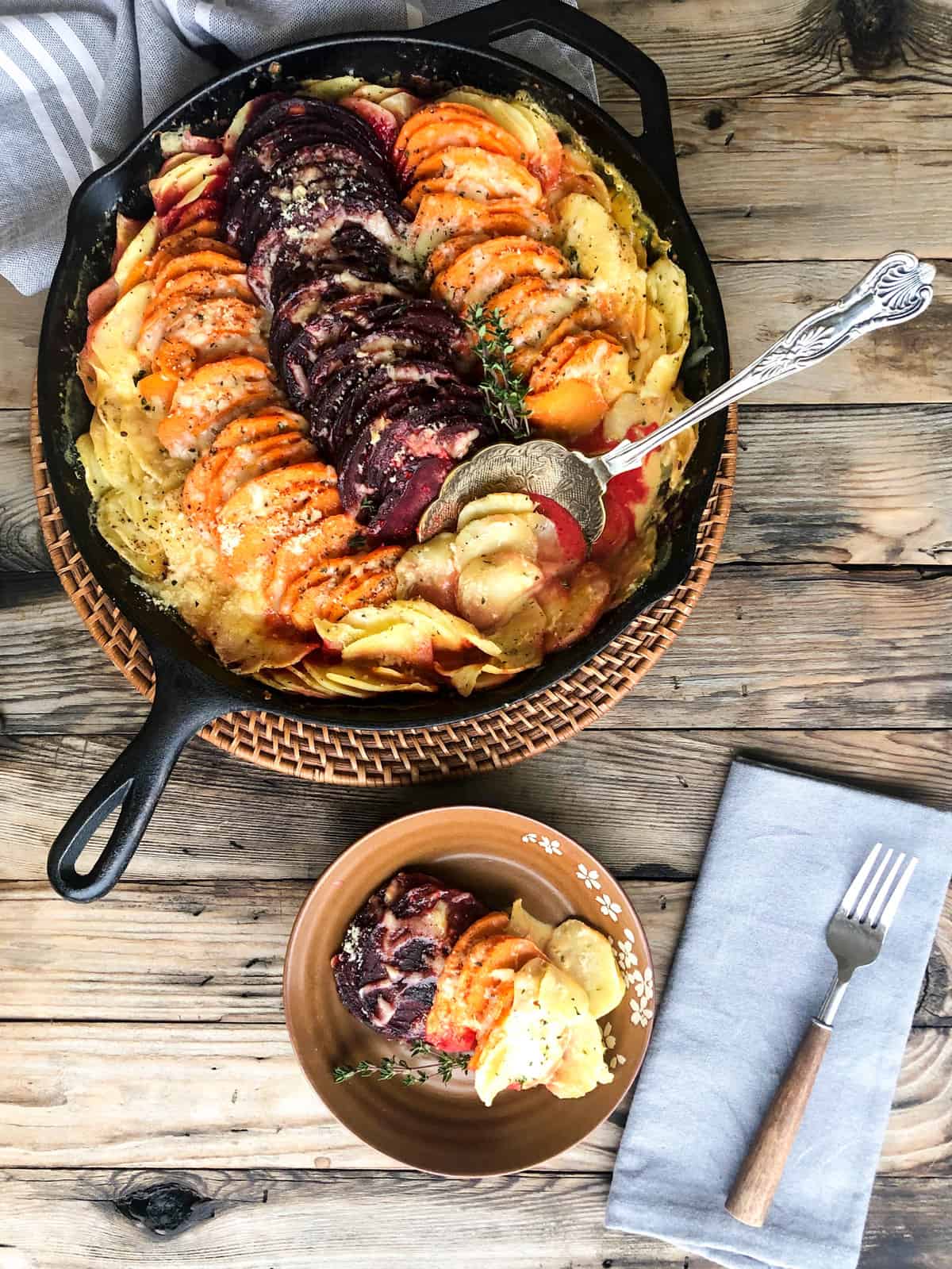 CA GROWN Blog
Discover. Learn. Connect.
Winter Root Gratin
January 7, 2019
Eat the Season!
Sign Up For Weekly Recipes
« Back to Recipes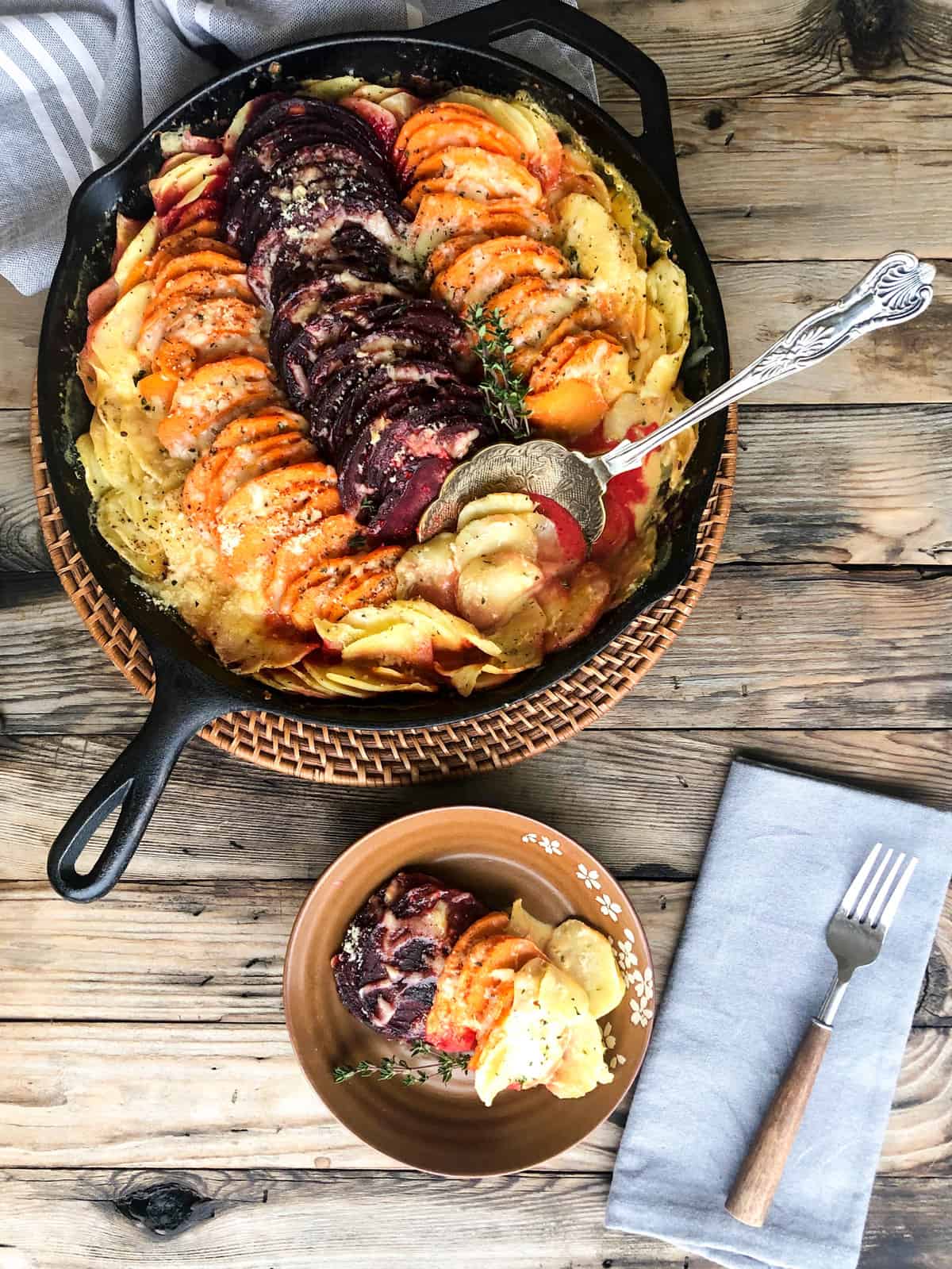 Winter Root Gratin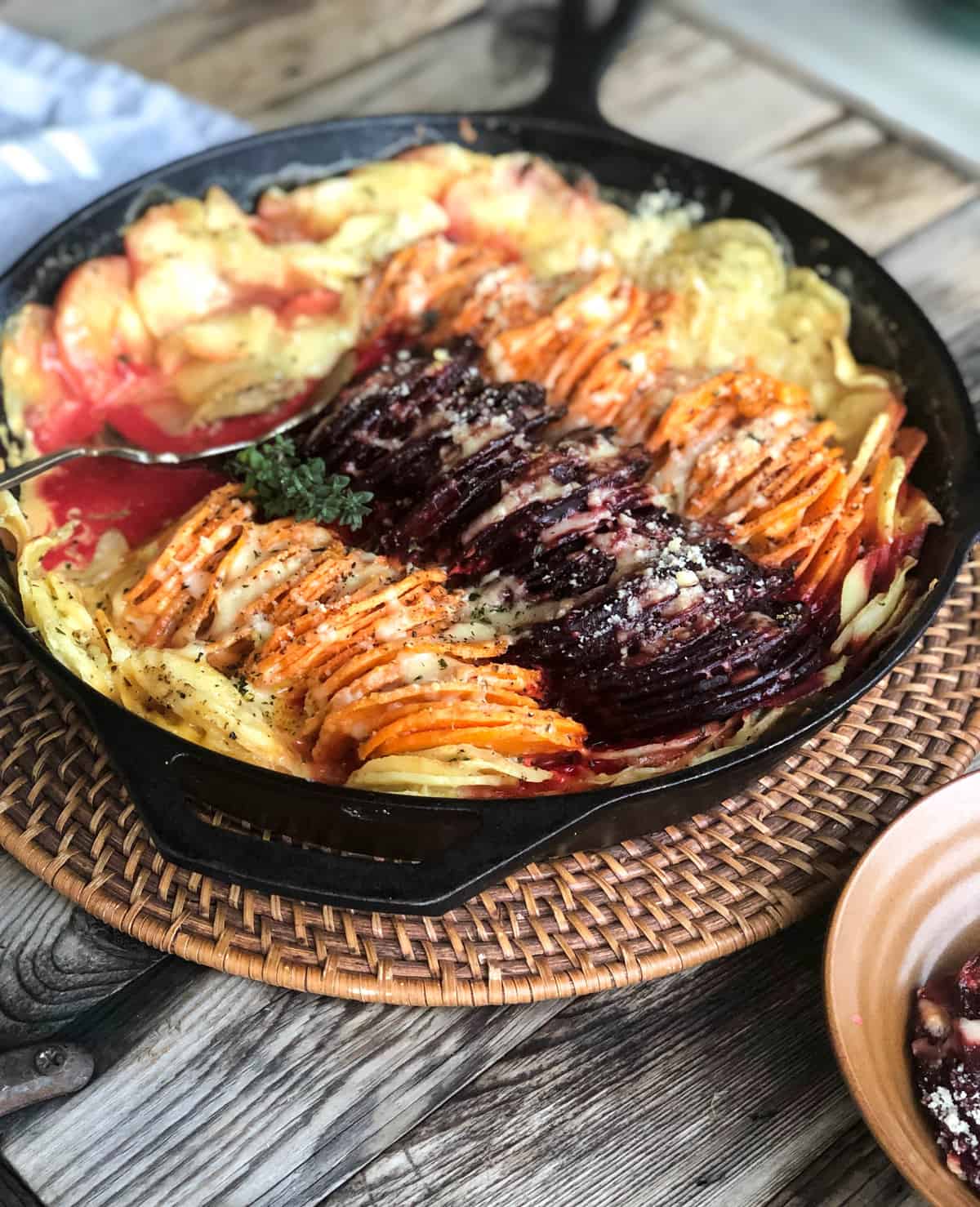 Have you been feeling the winters lately?
This much-needed rain we are getting brings on those cold, cloudy days that beg for comfort food and snuggling by the fire.
This colorful medley is the perfect solution to chase those winter blues away…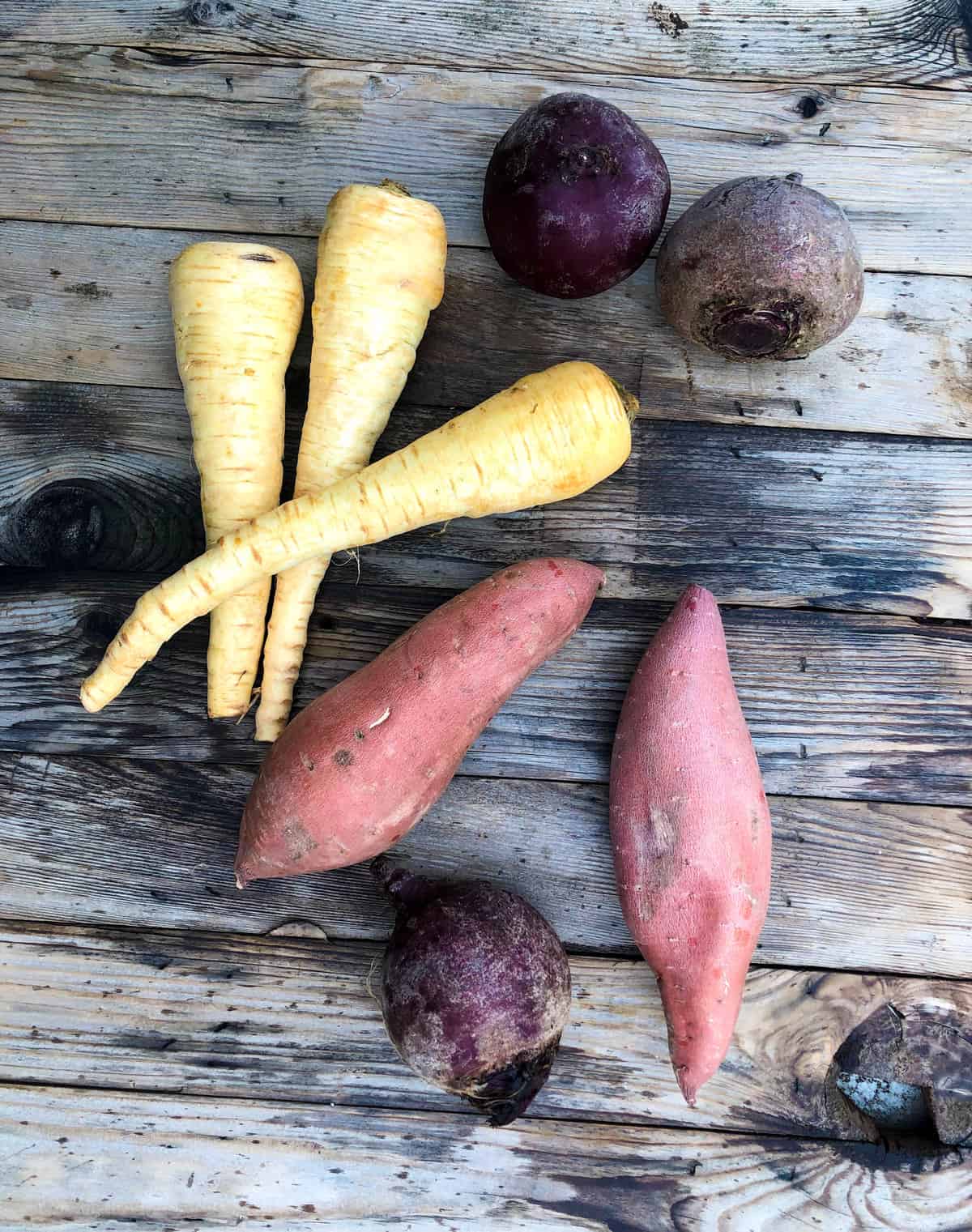 The earthy flavors of purple beets, sweetpotatoes, and parsnips contribute to this colorful trio.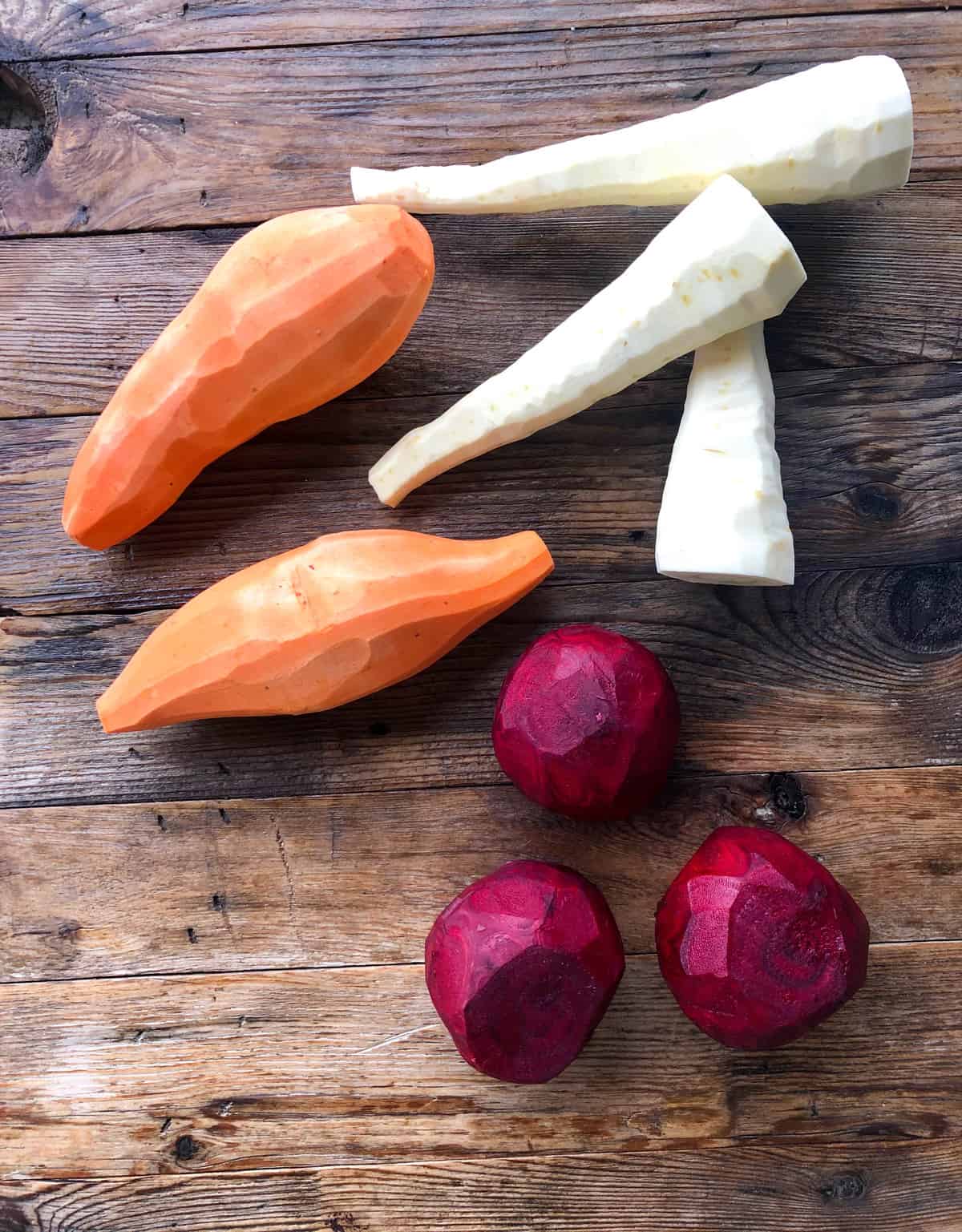 To prep, just peel each vegetable and remove the ends.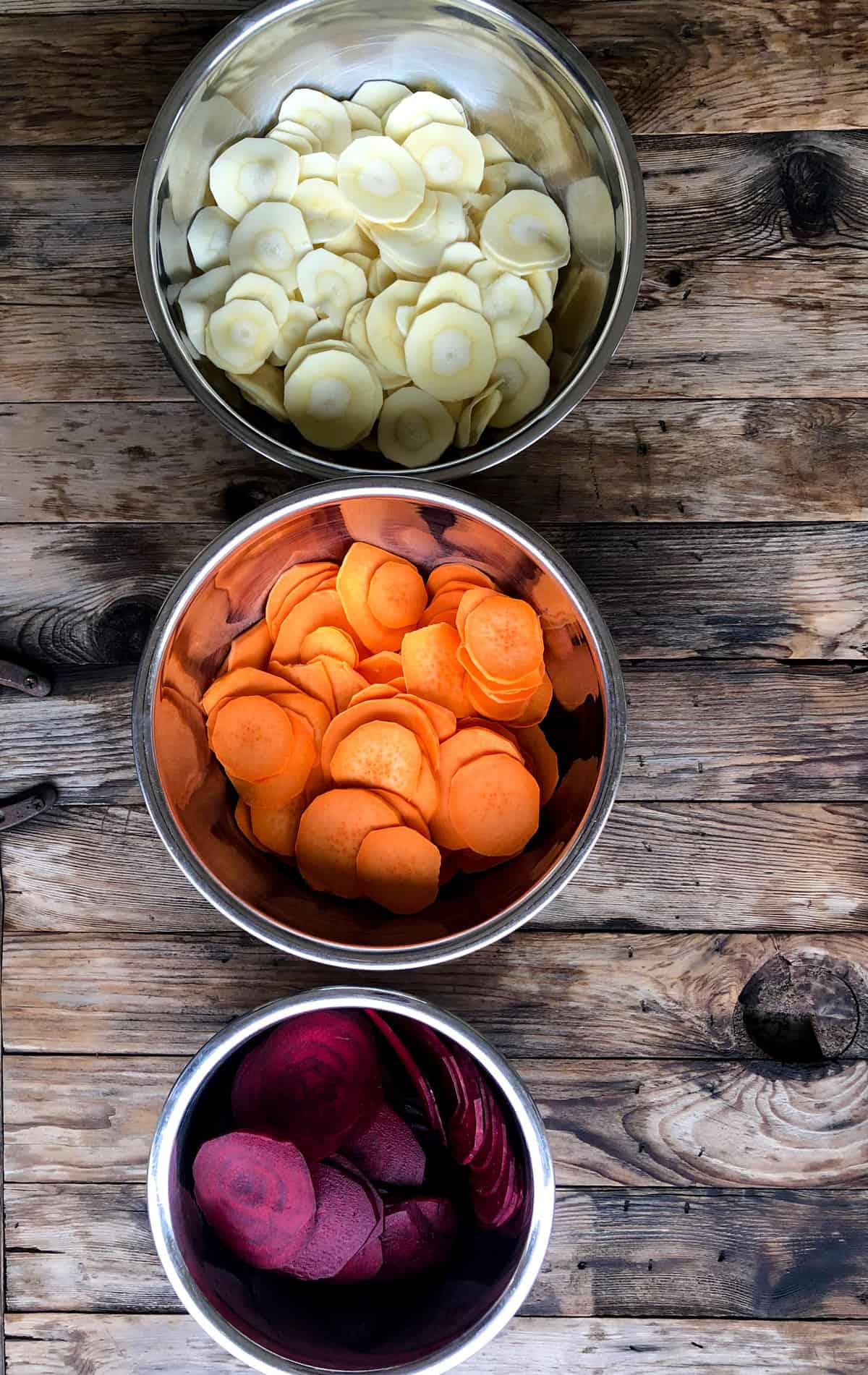 Keep each vegetable separated in it's own bowl and slice thin.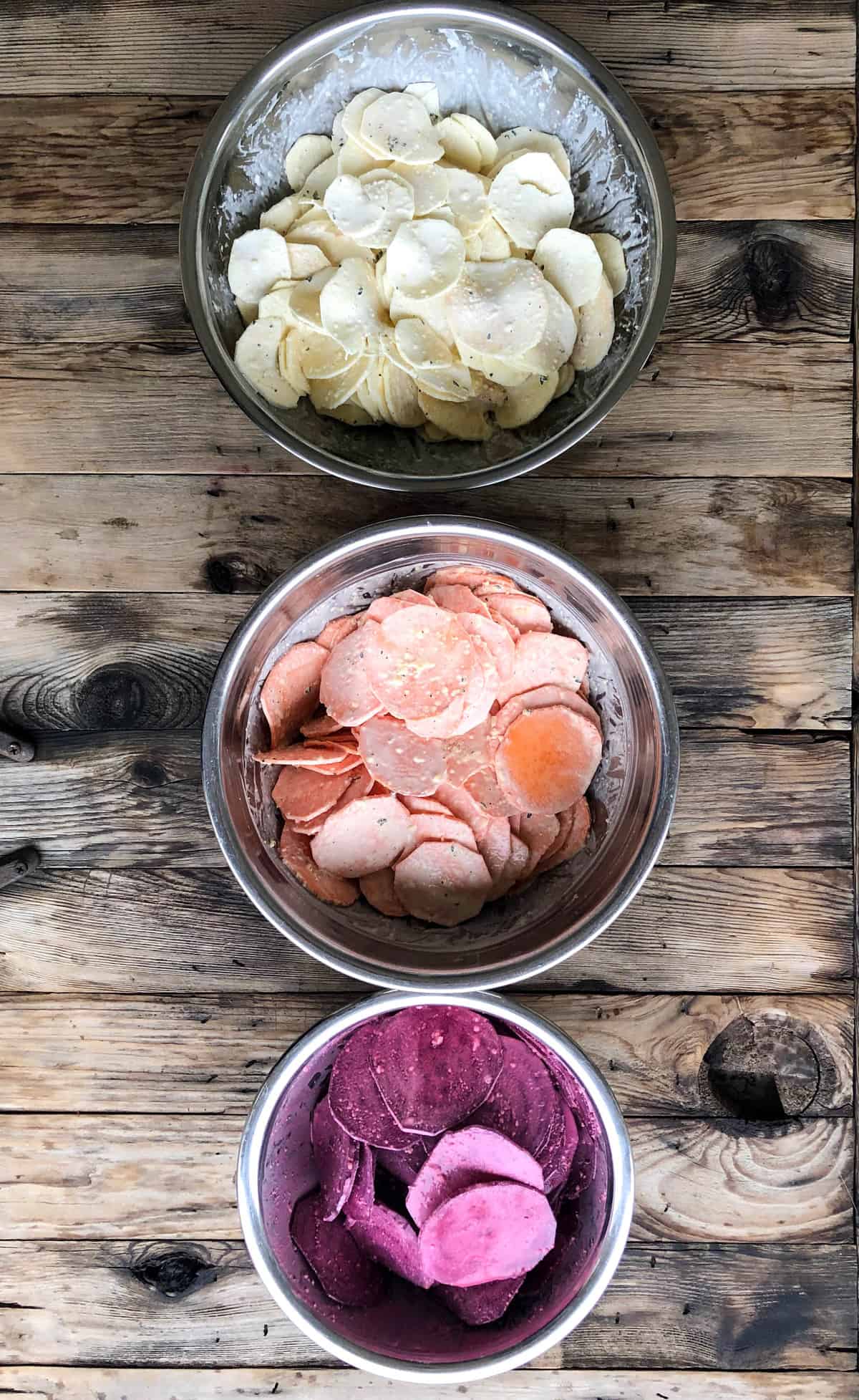 Add the heavy cream, cheese, herbs and spices to each bowl and toss to coat.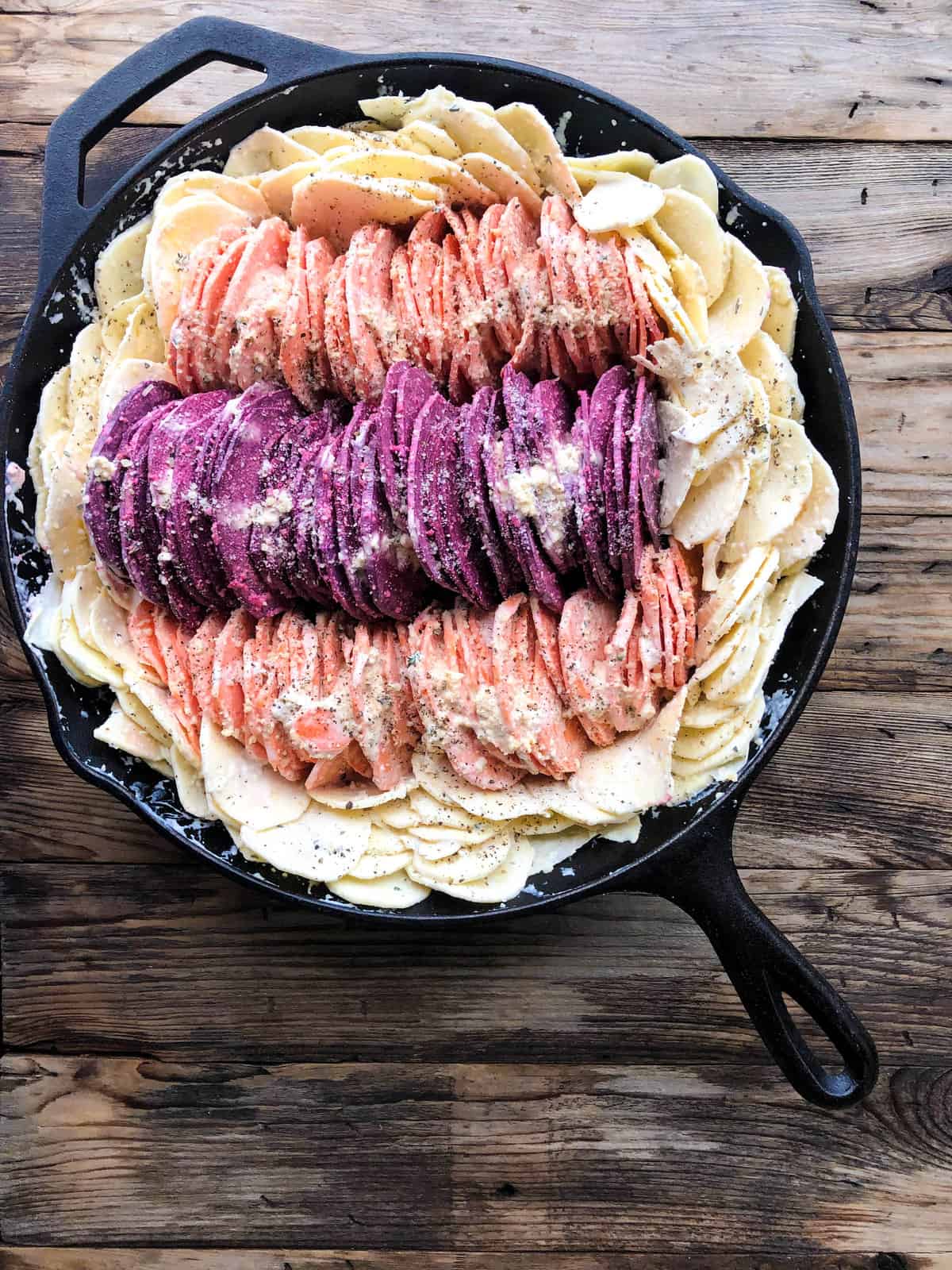 Arrange the slices in a cast iron skillet or other vessel and pour the rest of the mixture over the top. Bake at 400 degrees for about 45 minutes or until tender.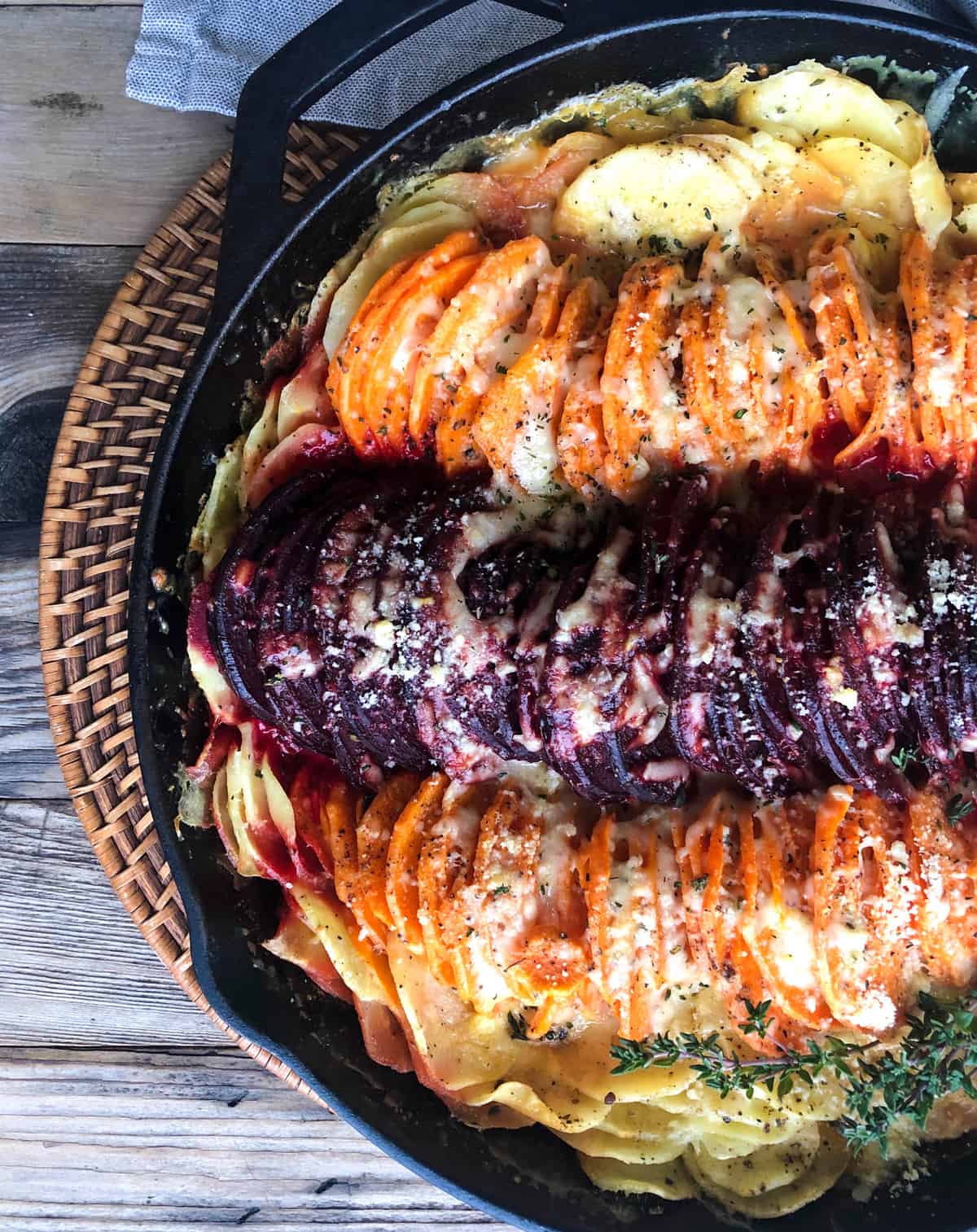 Top with the remaining cheese and broil a few more minutes until golden and crisp.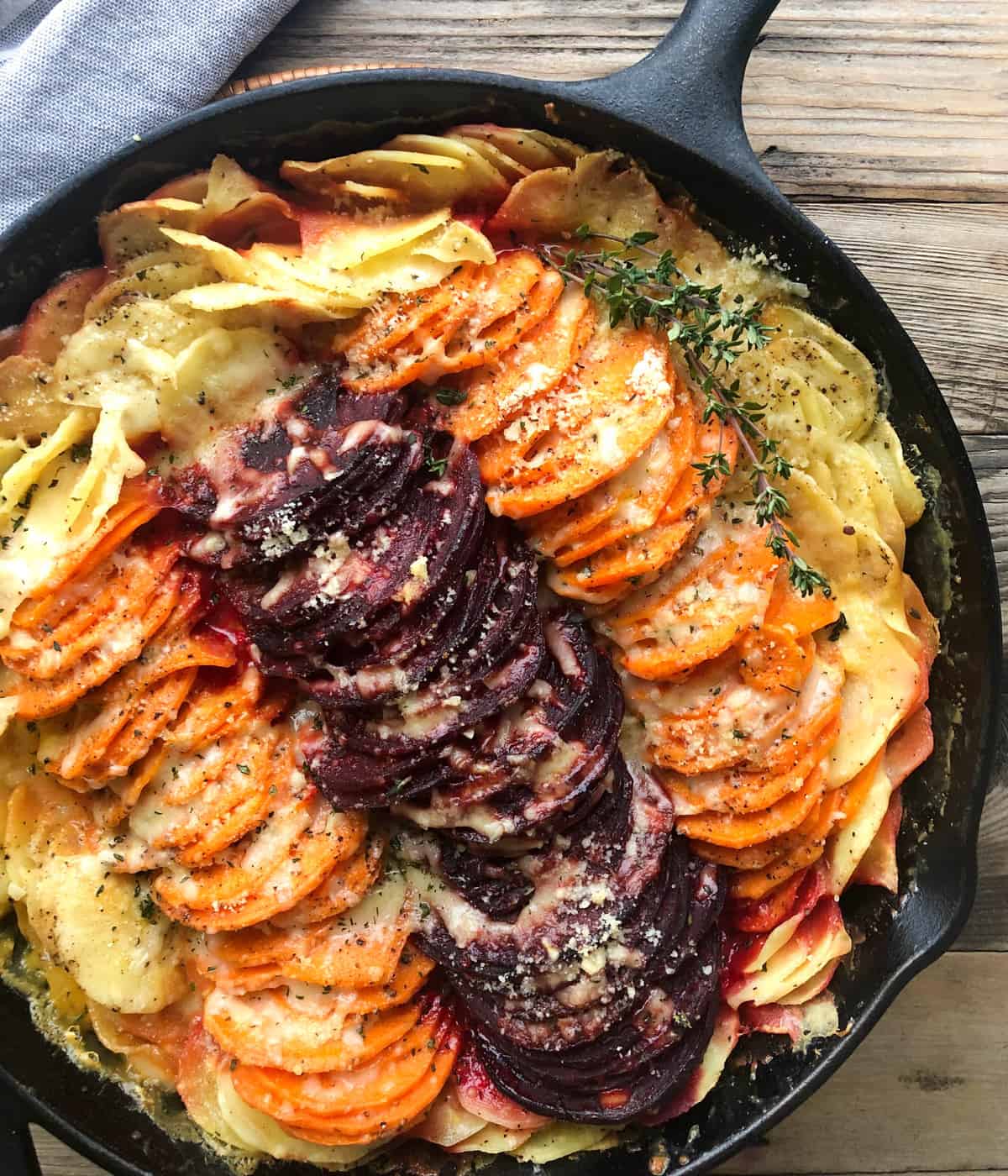 Serve hot and enjoy! Perfect with steak or even as a vegetarian main dish!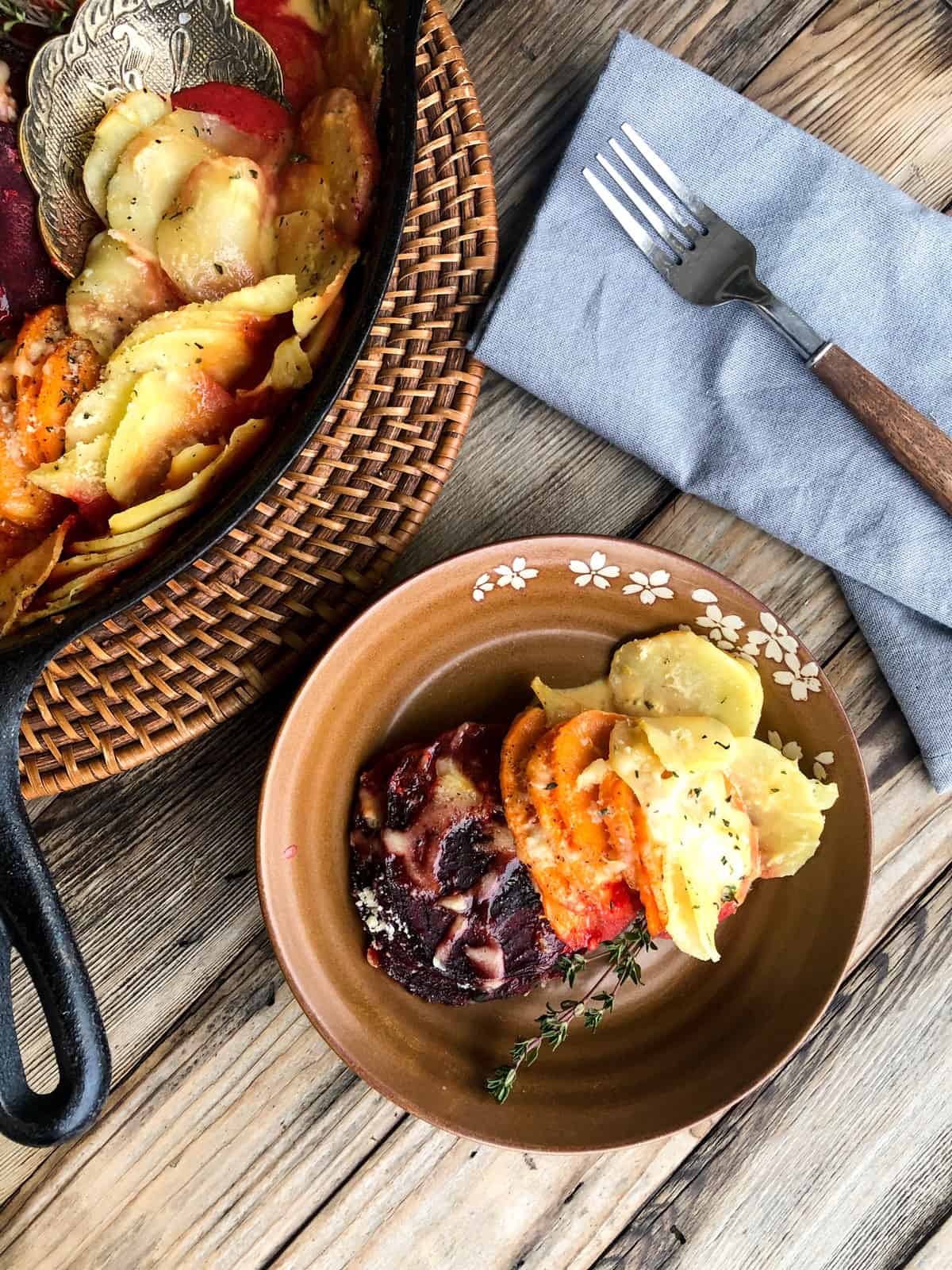 The aromatics of the dish are insane!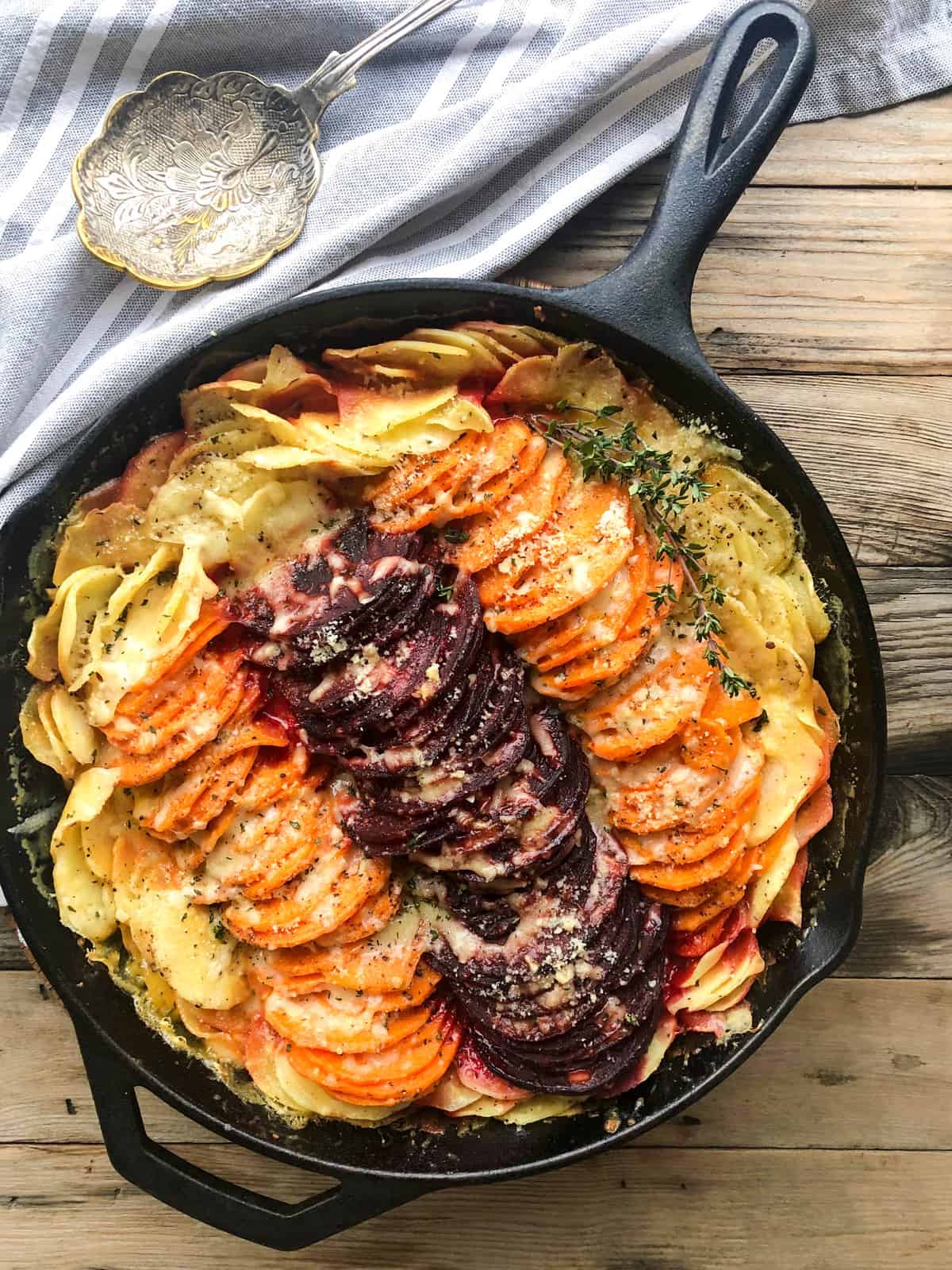 Here's the easy recipe for ya…
Winter Root Gratin
Ingredients
2 long sweetpotatoes (about 2 inches thick), ends trimmed and peeled
4 large parsnips, ends trimmed and peeled
3 medium beets, ends trimmed and peeled
2 1/4 cups heavy cream, divided
8 oz. parmesan cheese, grated and divided
1 tbsp. fresh thyme, minced and divided, plus more for garnishing
4 oz. gruyere, shredded
salt and pepper to taste
Instructions
Preheat oven to 400 degrees.

Using a mandoline, slice each vegetable thin and separate into bowls.

Pour 2/3 cup of the cream and 2 oz. of parmesan into each bowl. Toss in a bit of thyme and heavily salt and pepper. Toss to coat. 

Place the slices by color into the cast iron skillet. Pour the rest of the cream mixture over the sliced veggies (except the beet mixture, it will be pink) and bake, covered in the oven for 35-40 minutes.

Top with the rest of the parmesan and the gruyere and broil for a few minutes until crispy and golden.
Notes