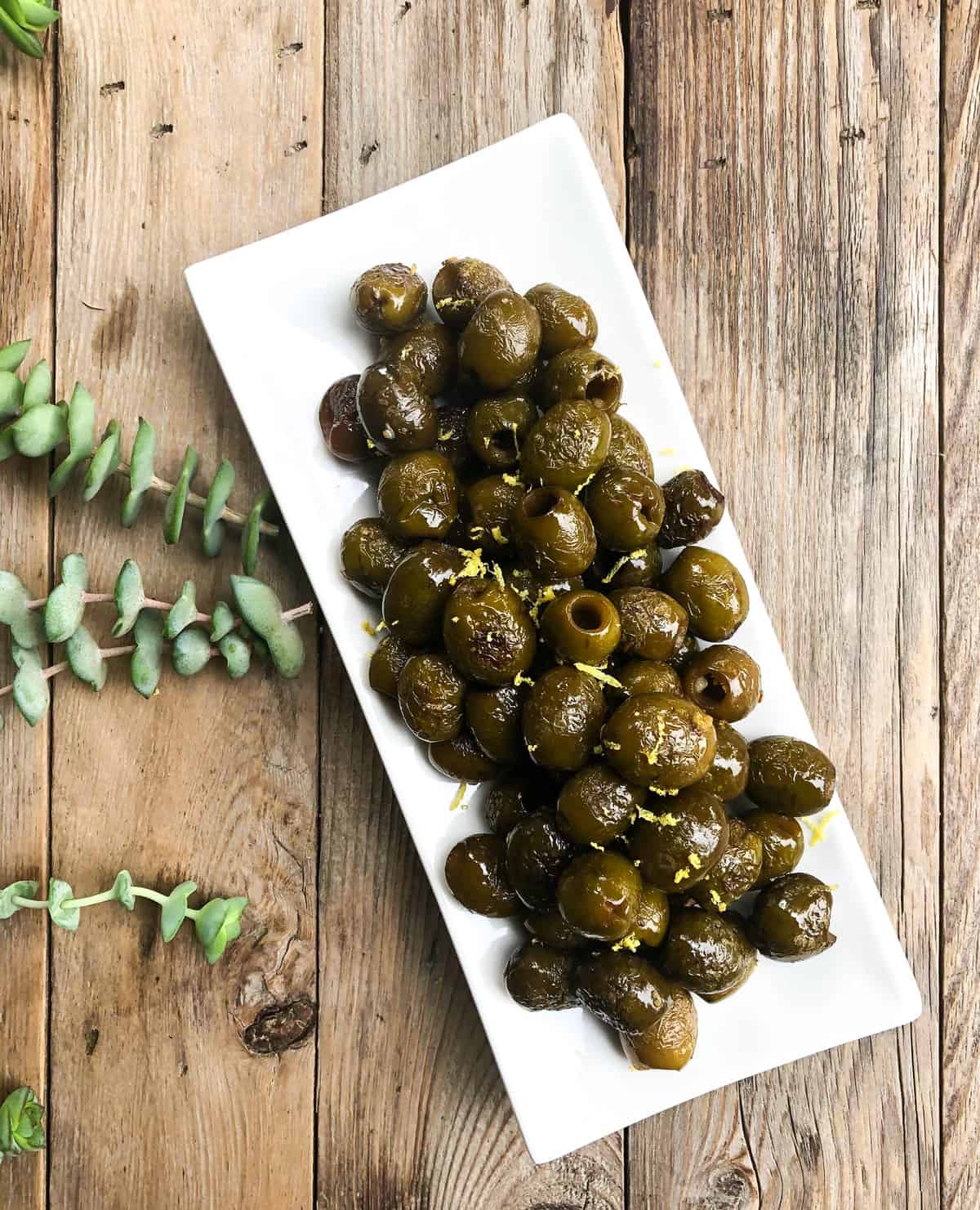 CA GROWN Blog
Discover. Learn. Connect.
Blistered Olives
November 29, 2018
Eat the Season!
Sign Up For Weekly Recipes
« Back to Recipes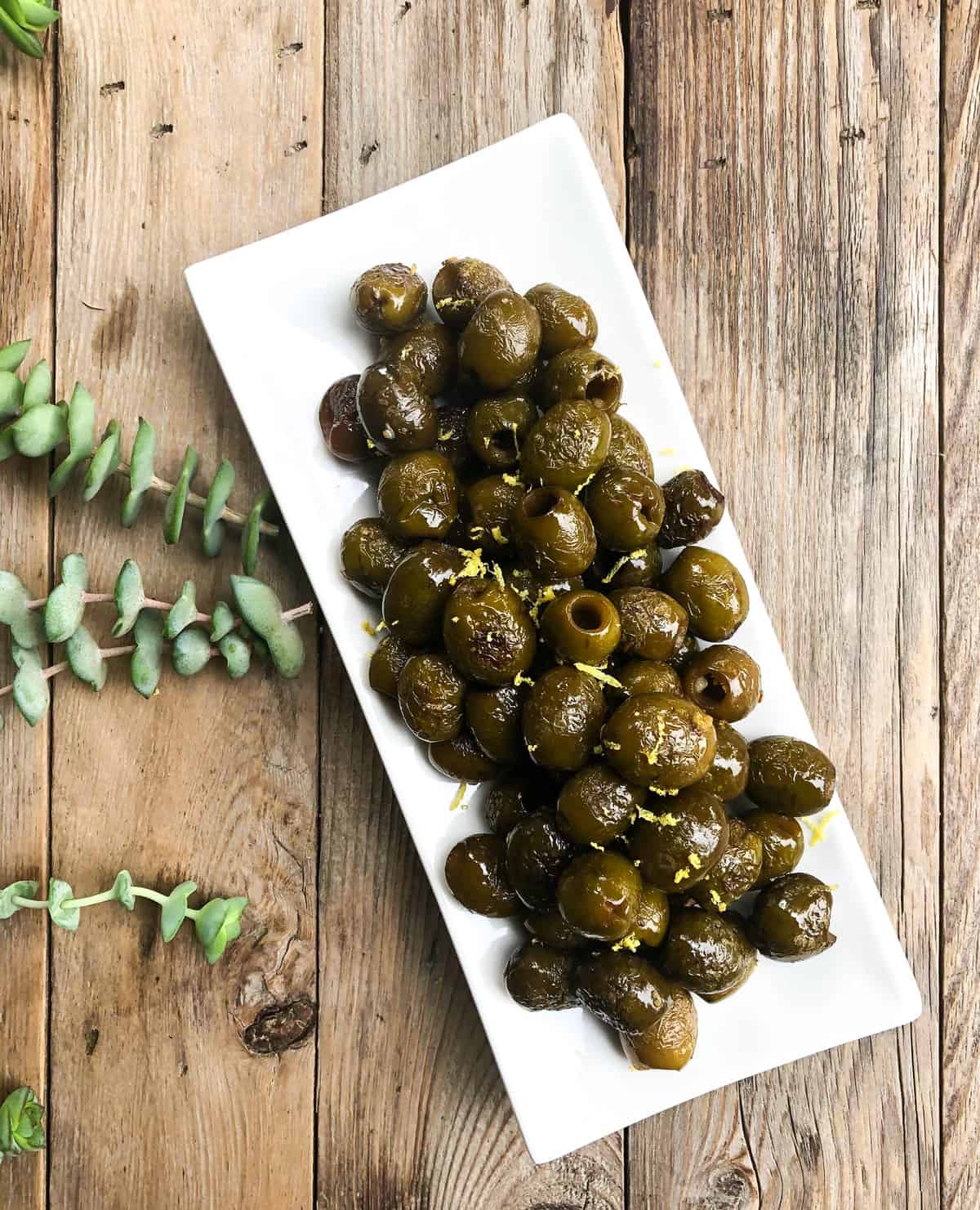 Blistered Olives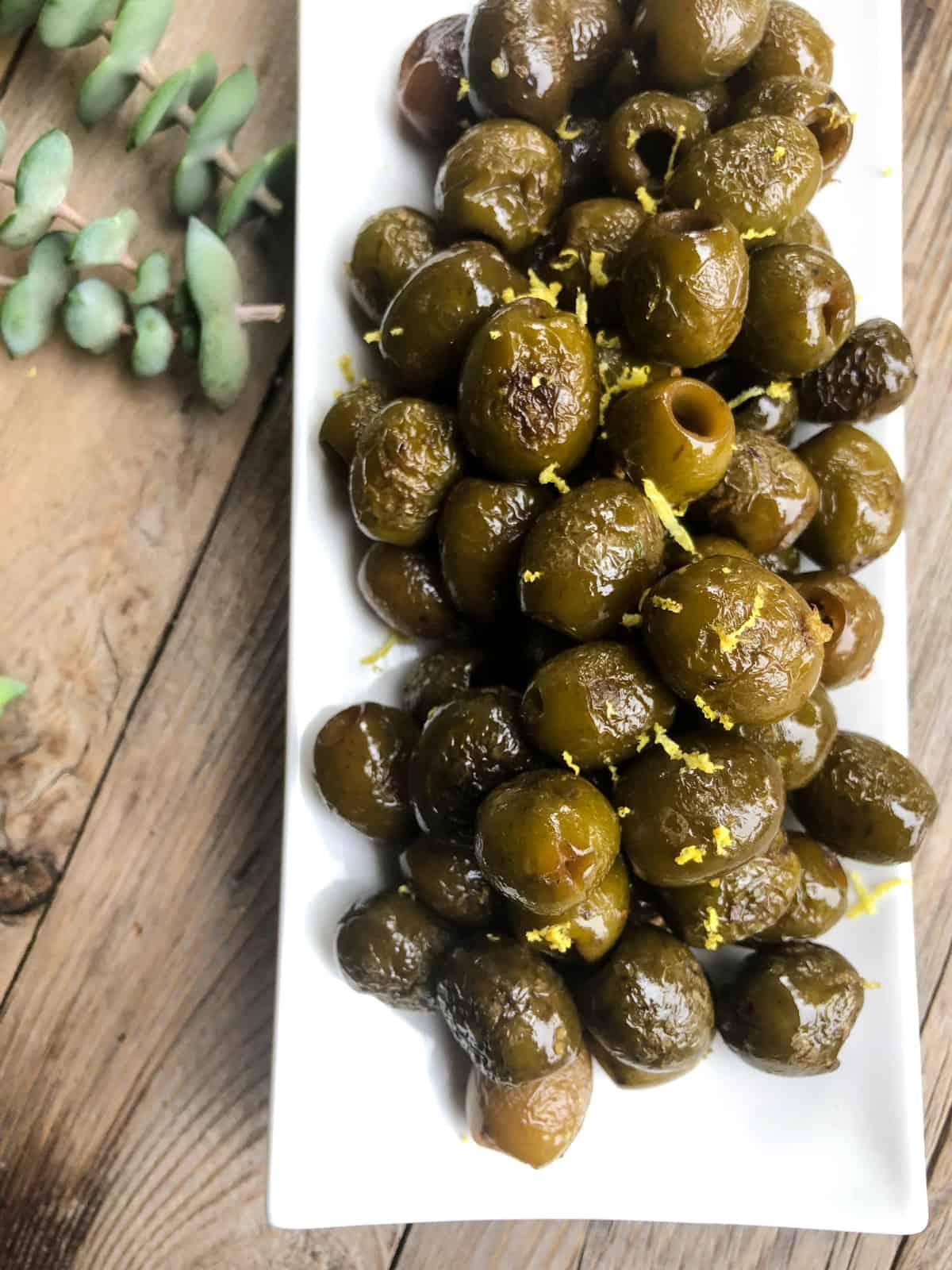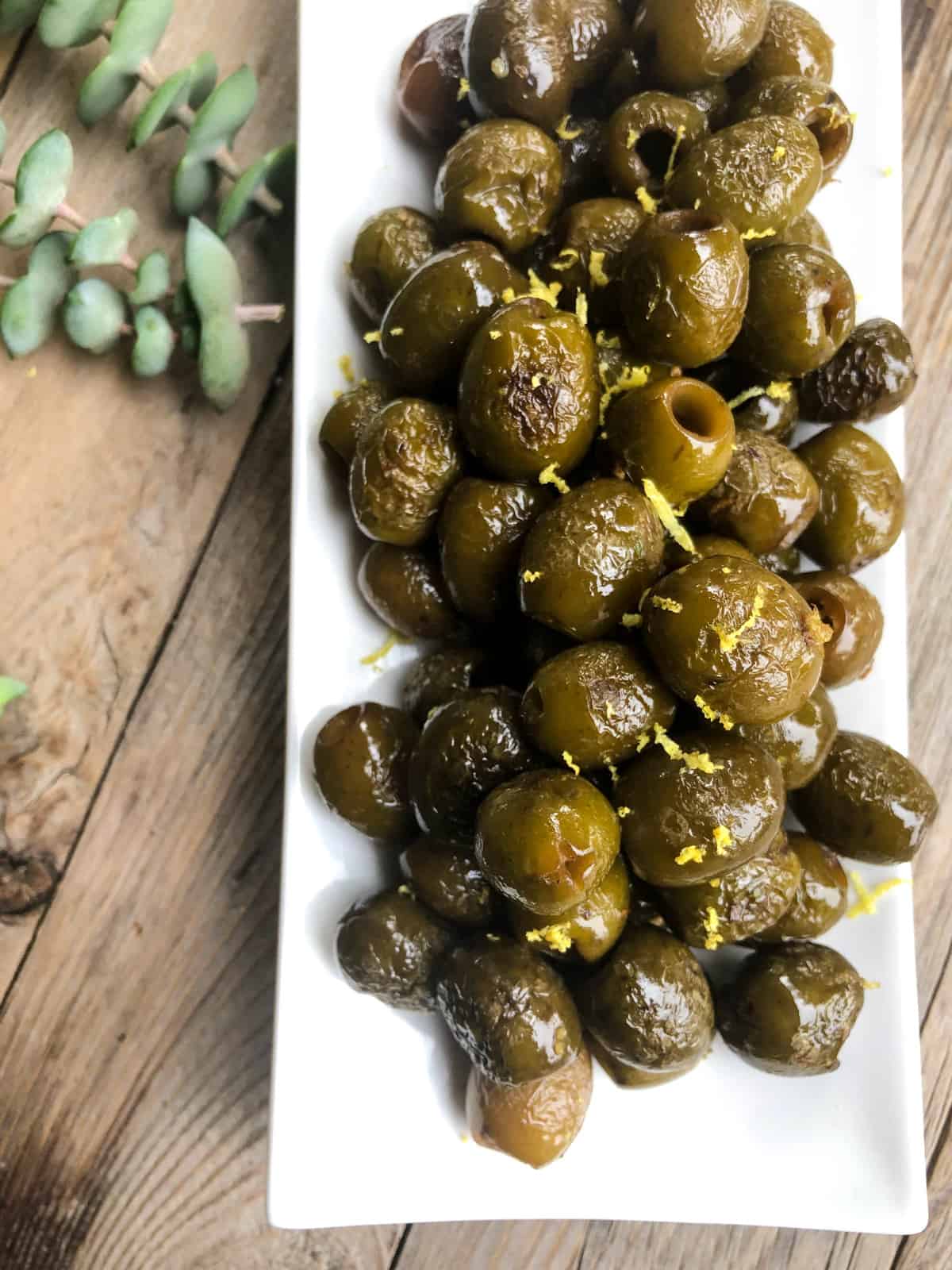 These olives are the perfect appetizer for all your holiday gatherings!
Whether it's for a co-worker potluck or a quaint soiree with friends, everyone will devour them. Be sure to make a double batch!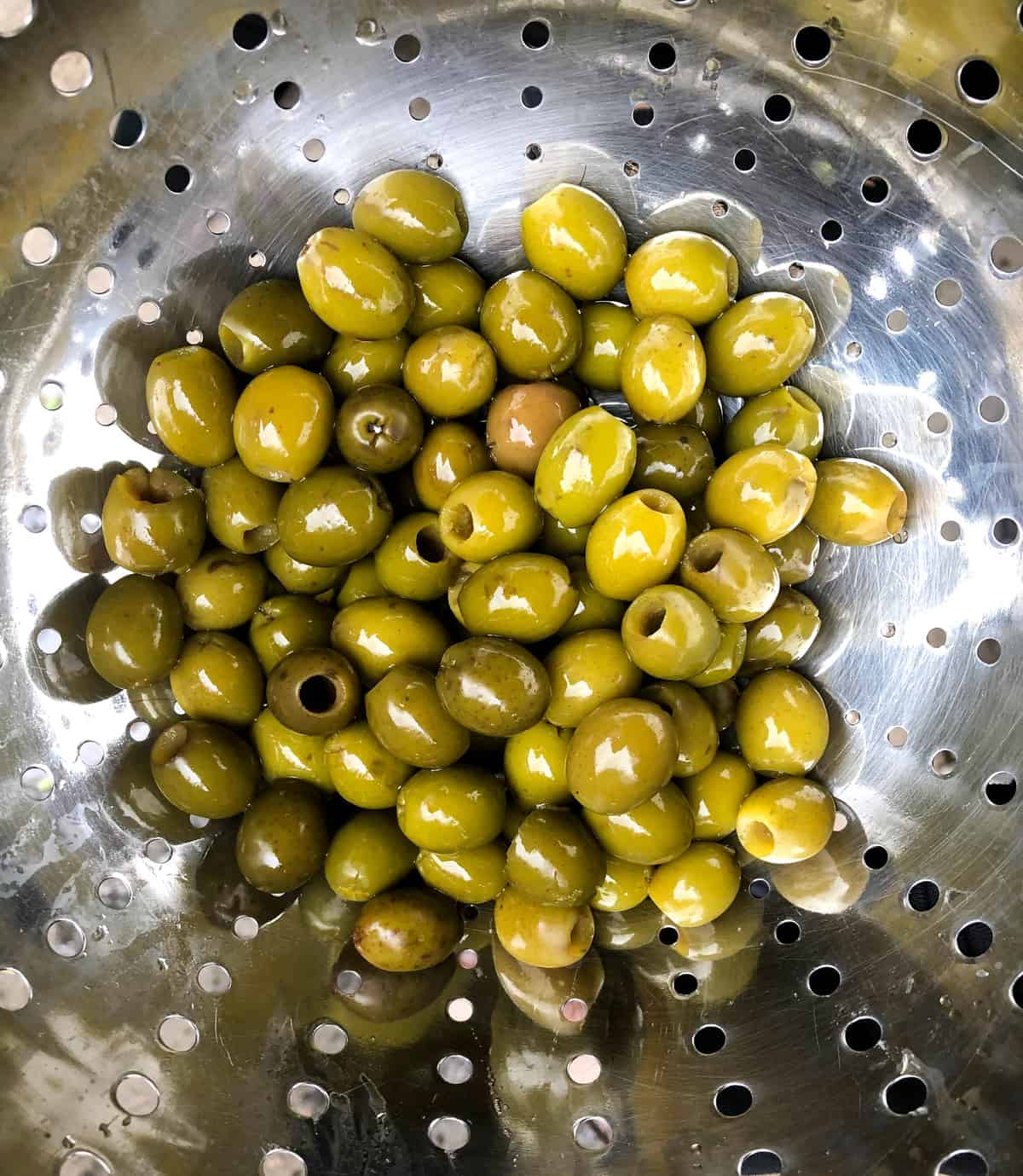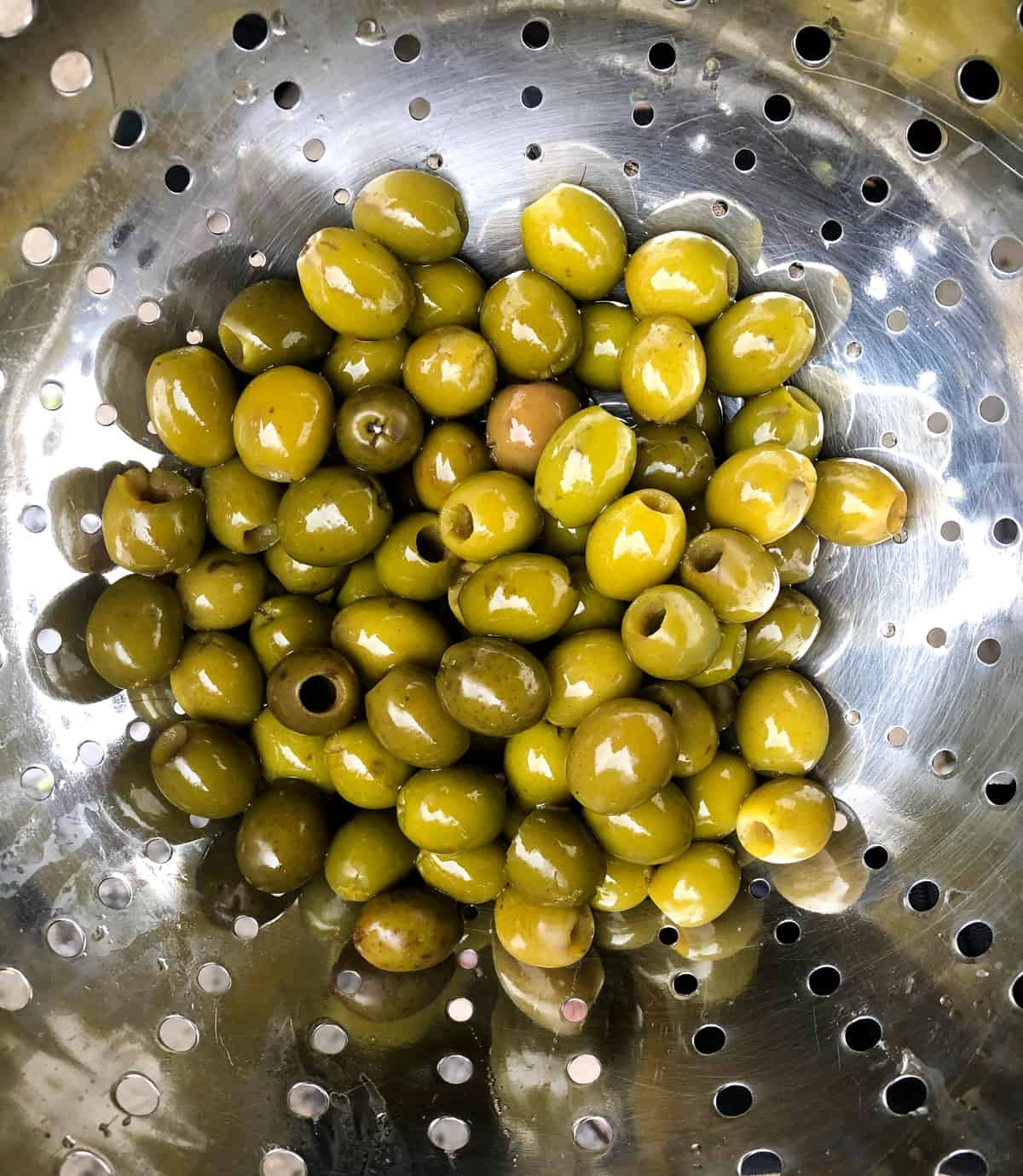 We start with 2 cans of California pitted green olives, drained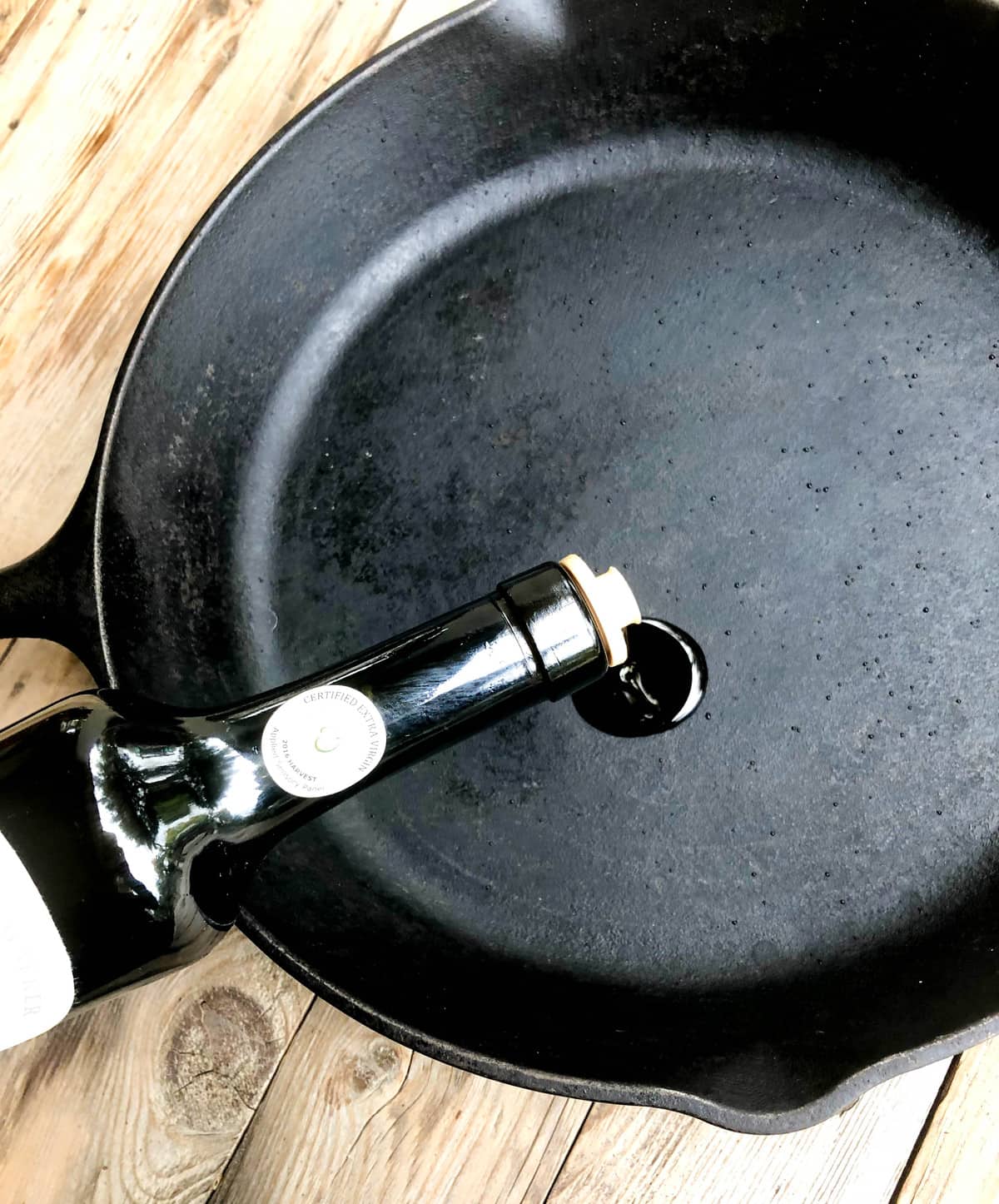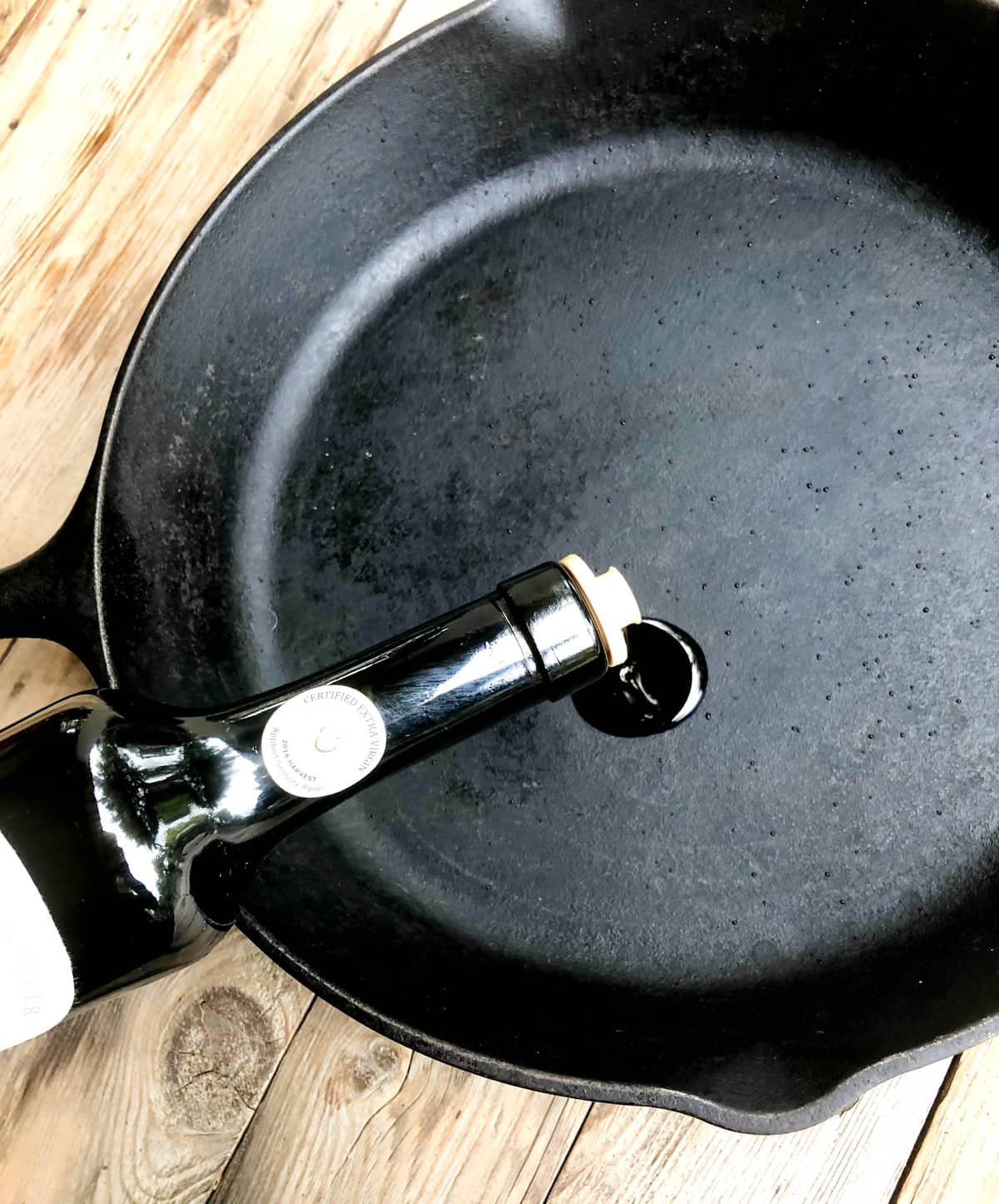 Heat a cast iron skillet with a tablespoon olive oil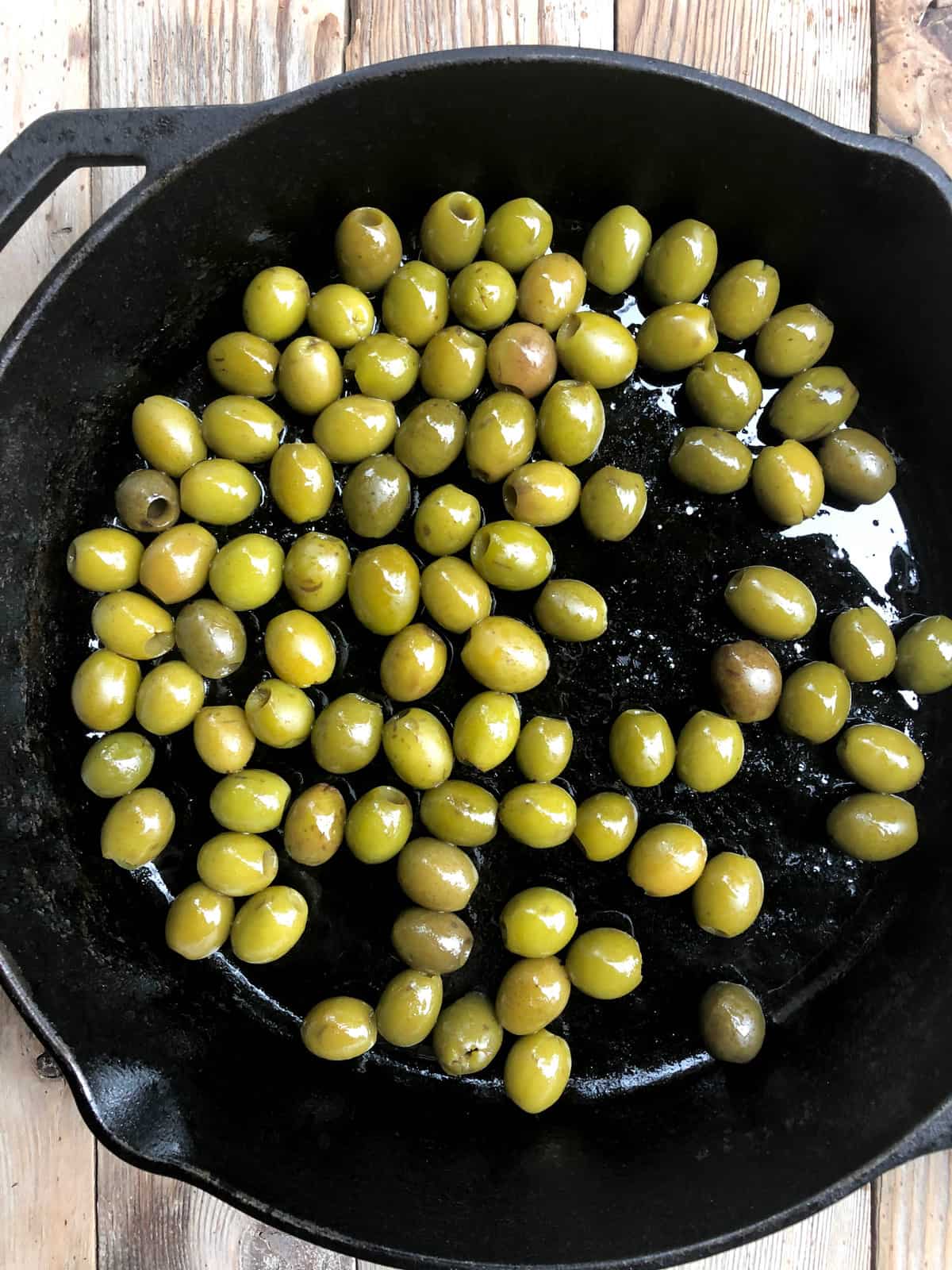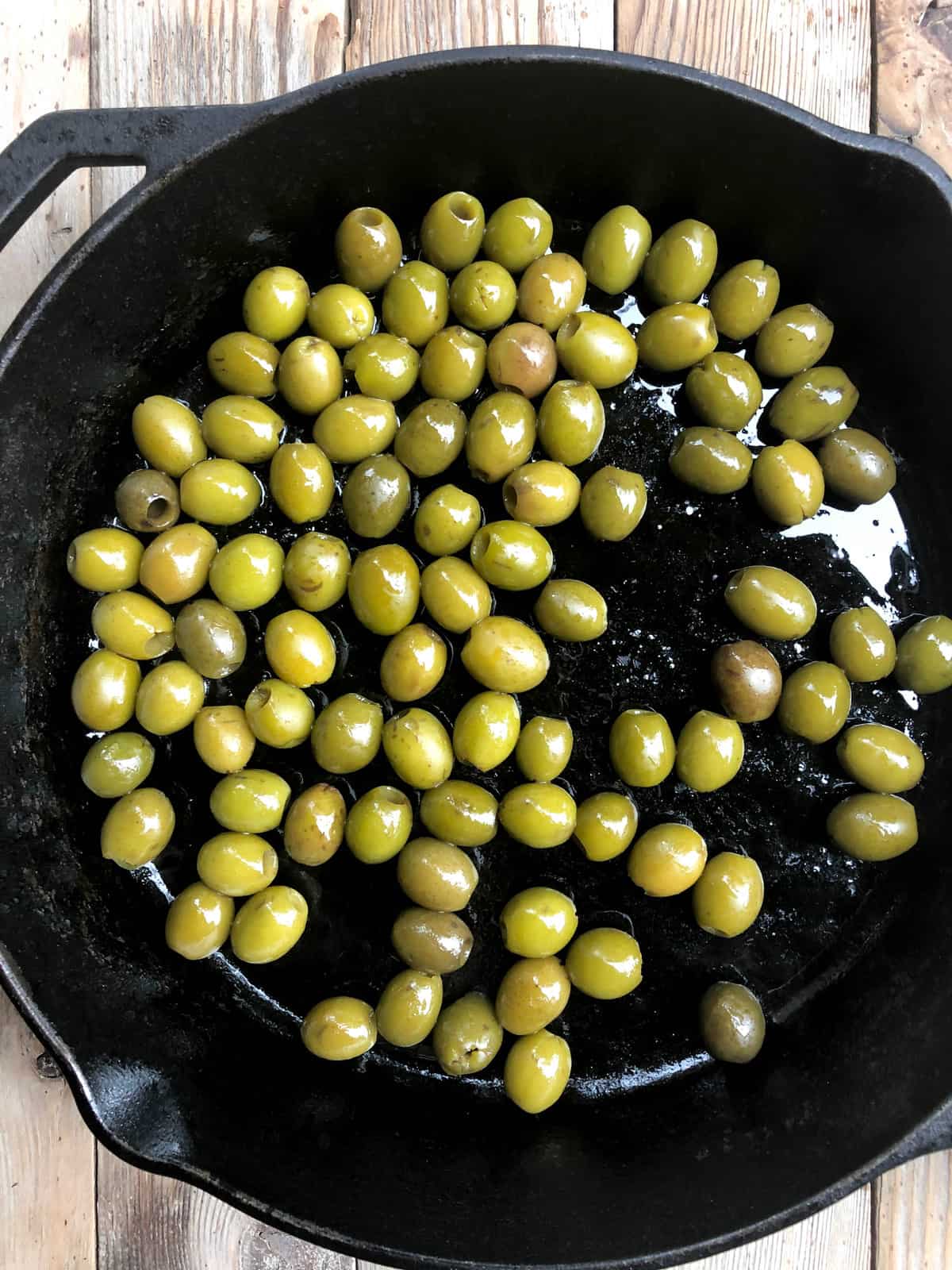 Pour in the drained olives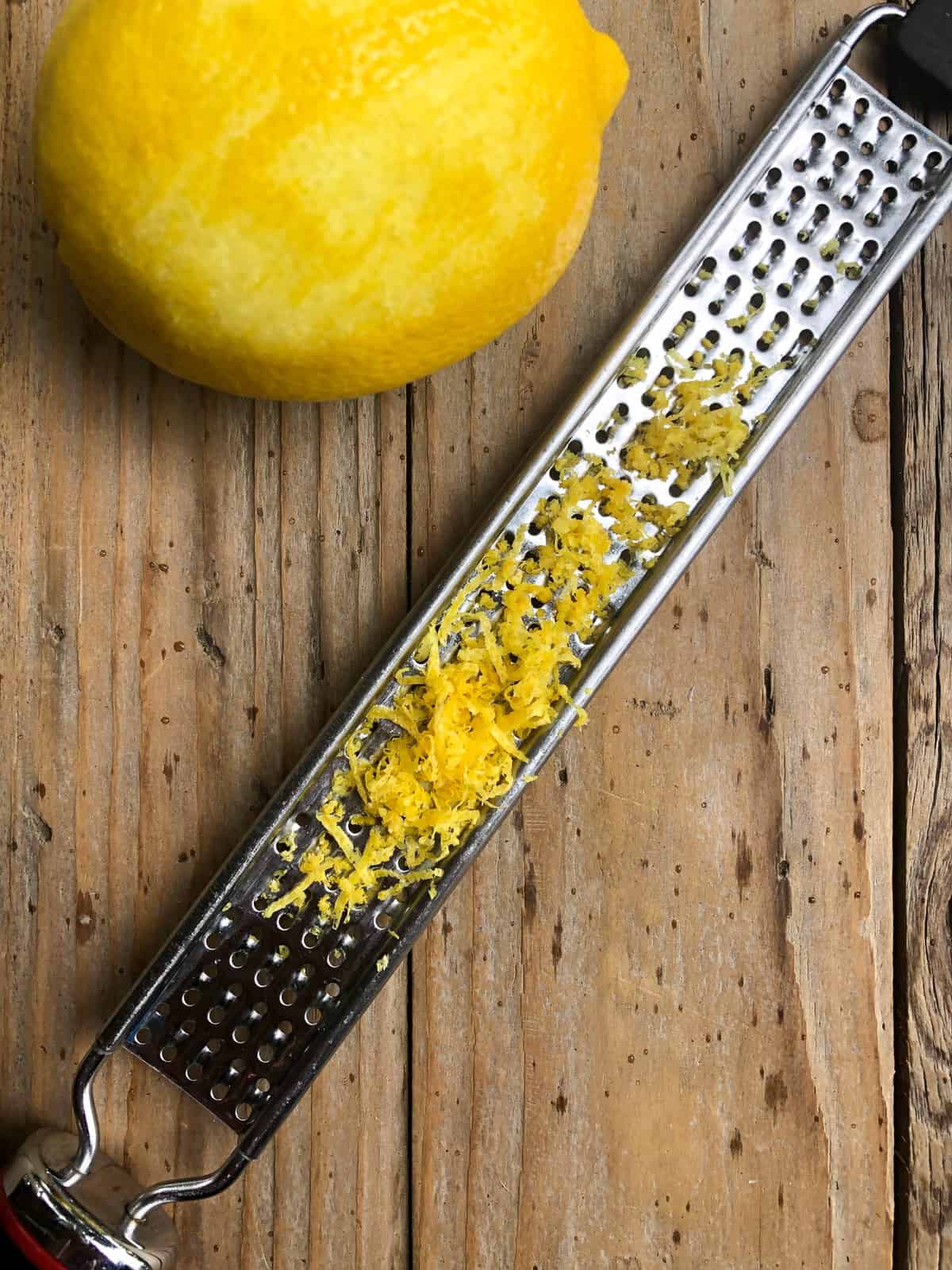 Zest one lemon and crush a few cloves of garlic and set aside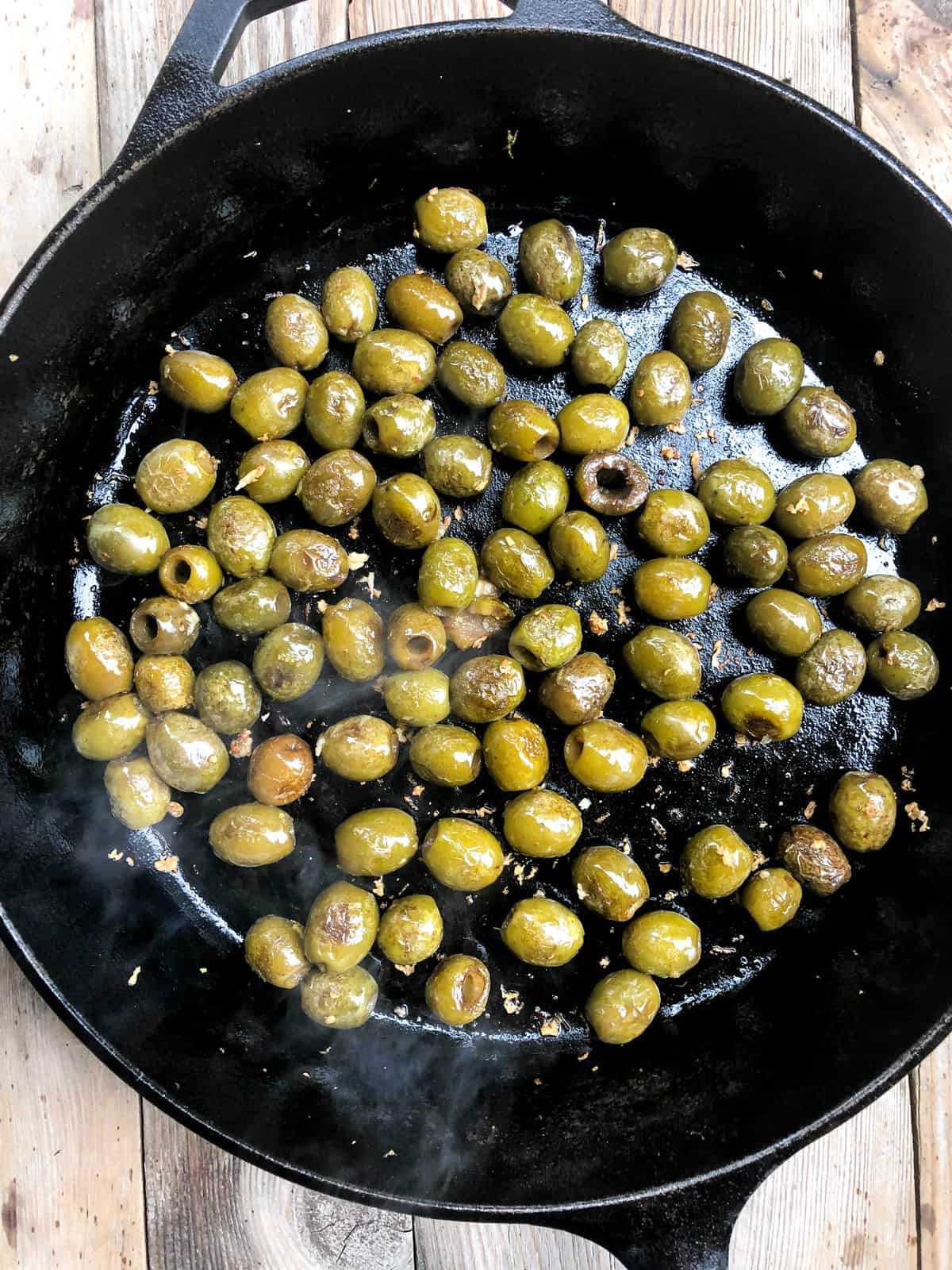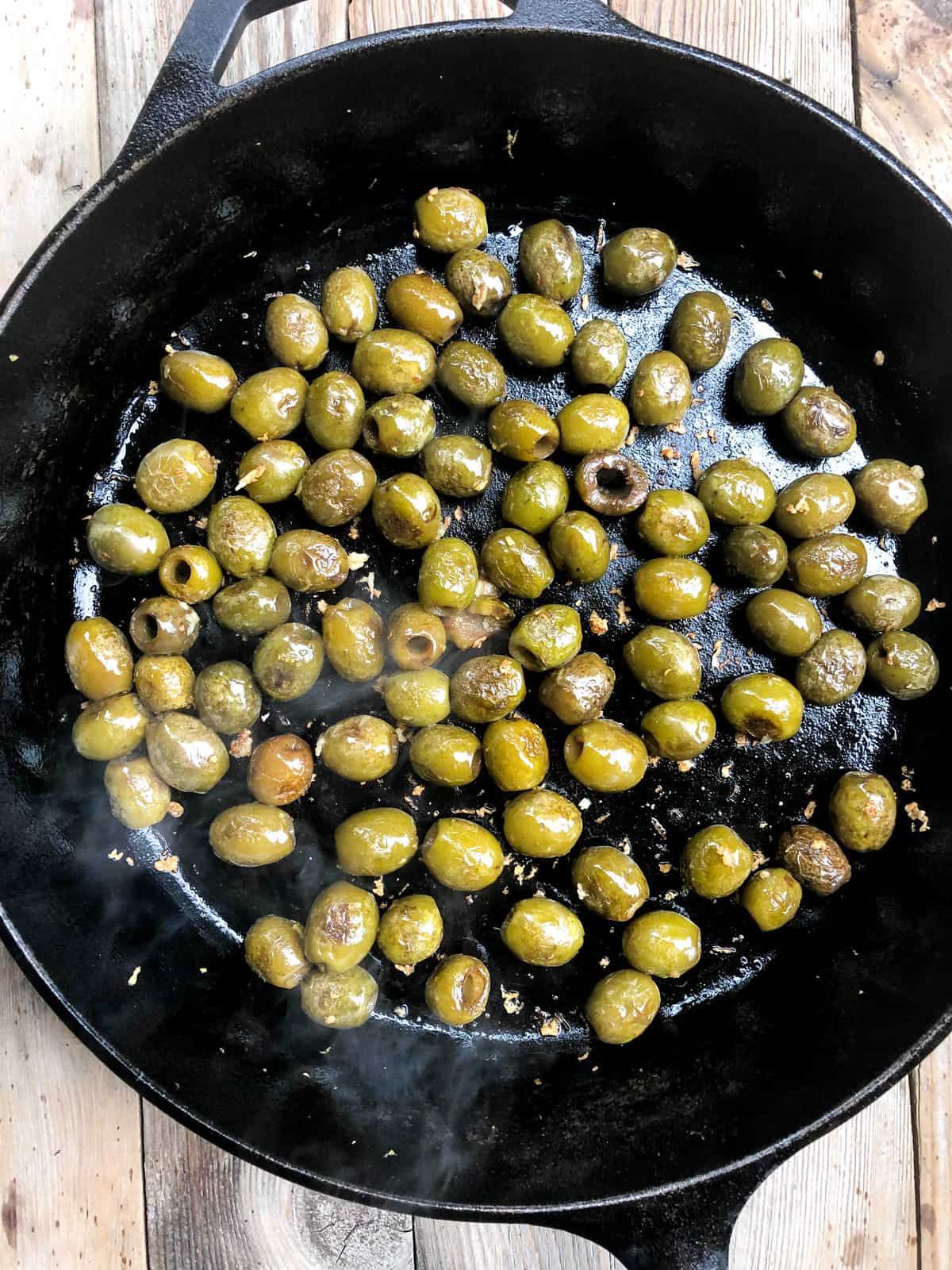 After 5 minutes, the olives should be heated and charred…causing the skins to blister a bit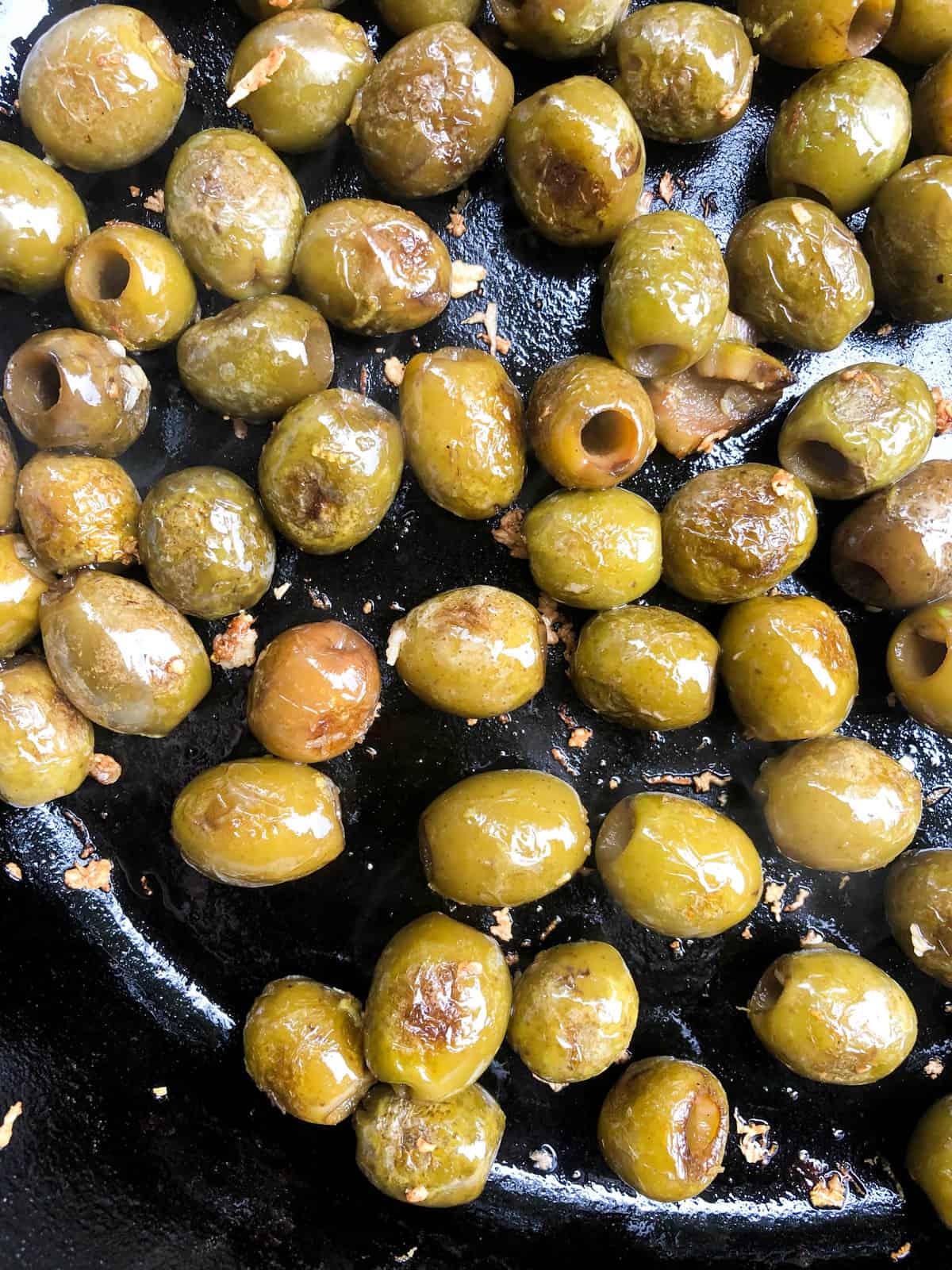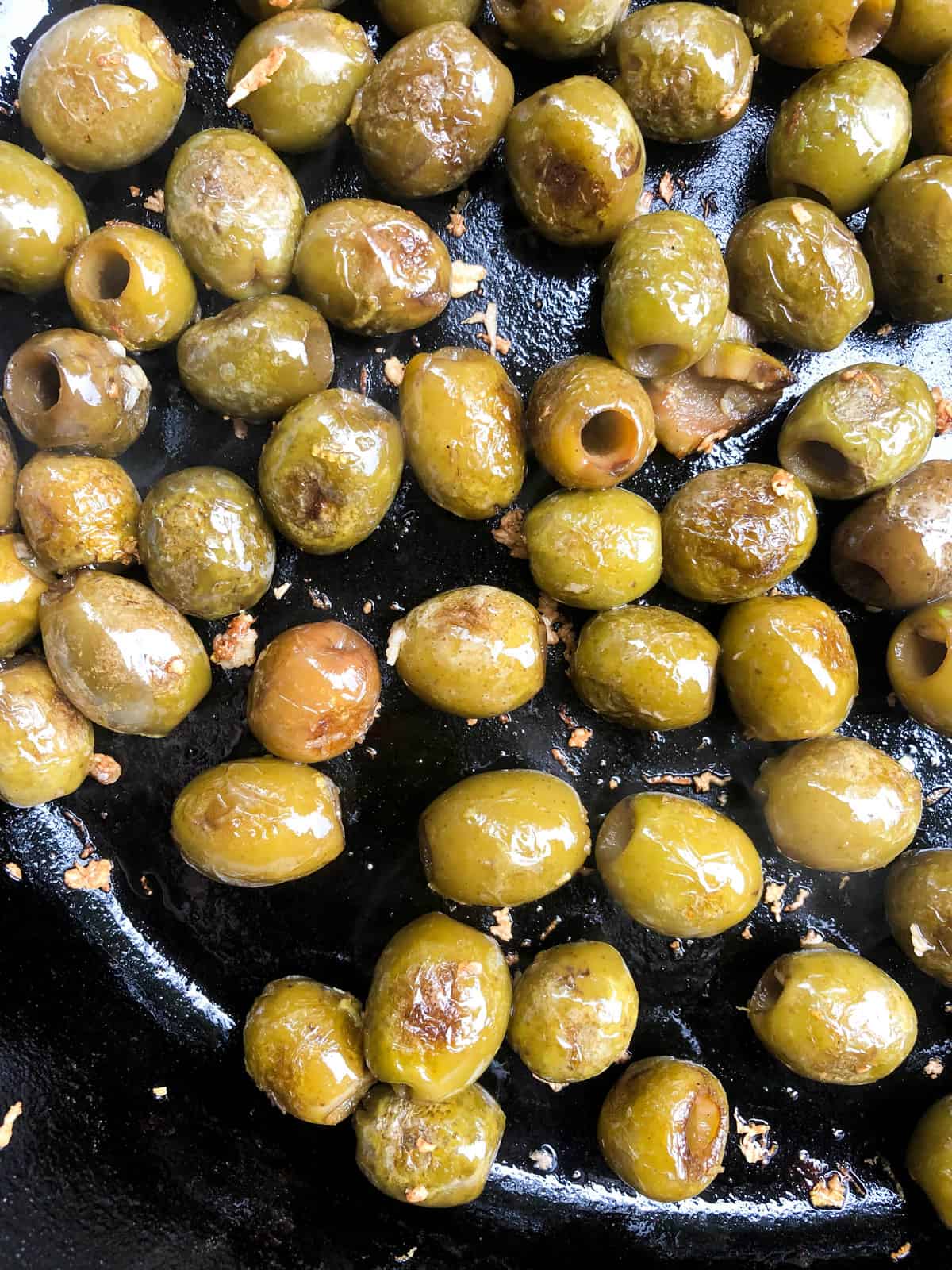 Toss in the crushed garlic and lemon zest and stir for about 1 more minute, making sure the garlic does not burn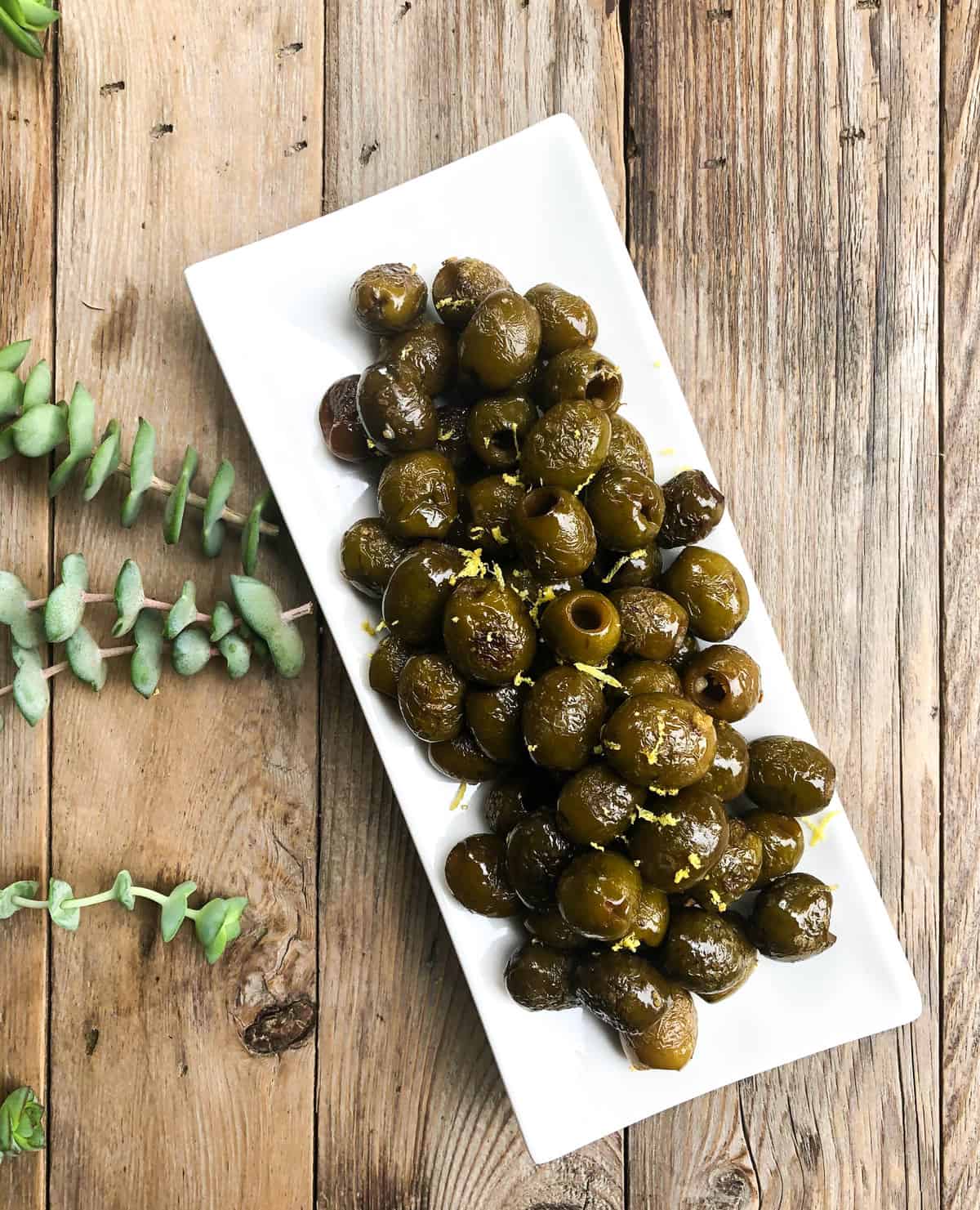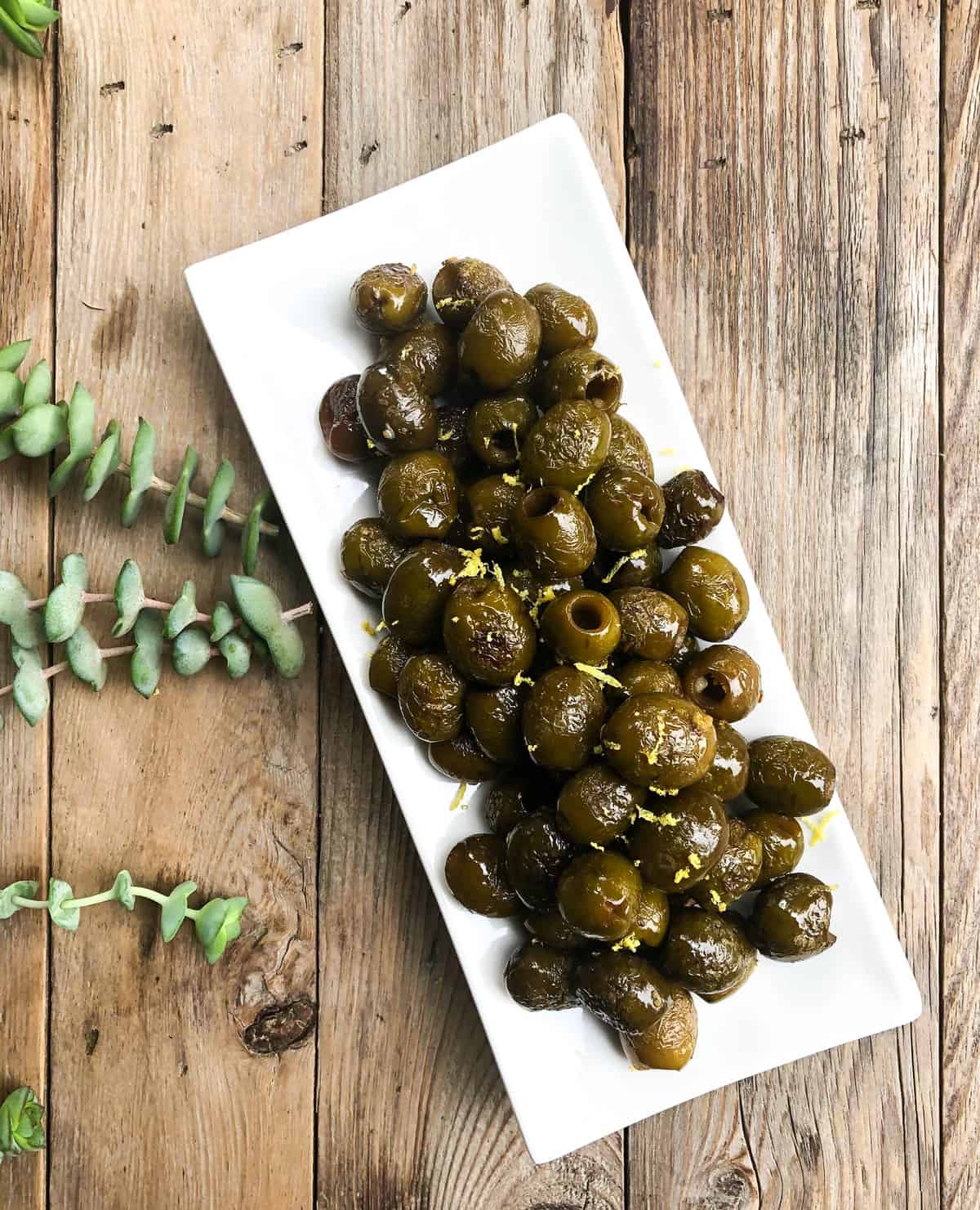 Pour onto a serving platter and top with more lemon zest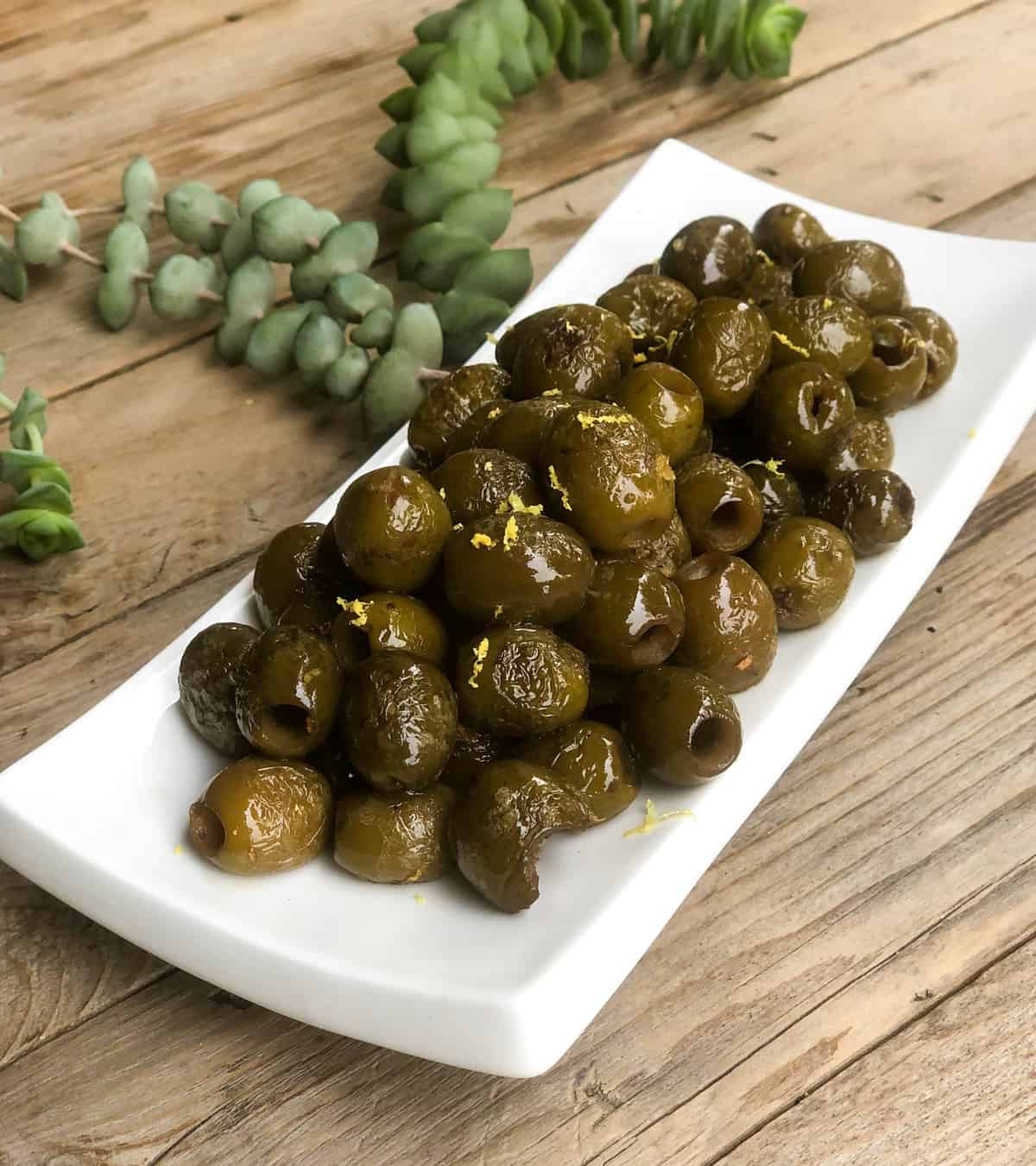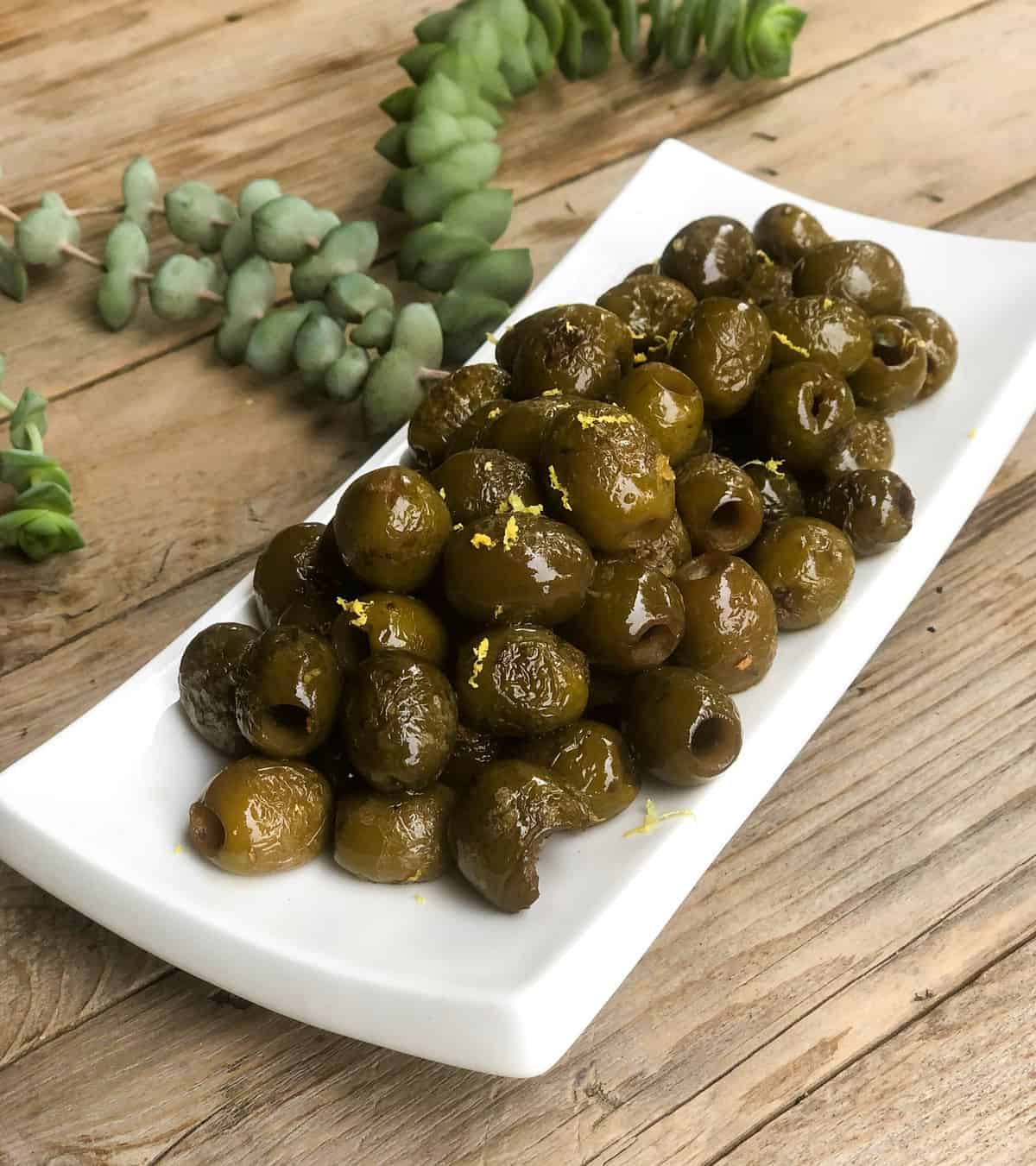 Pile them high! See why I told you a double batch is needed?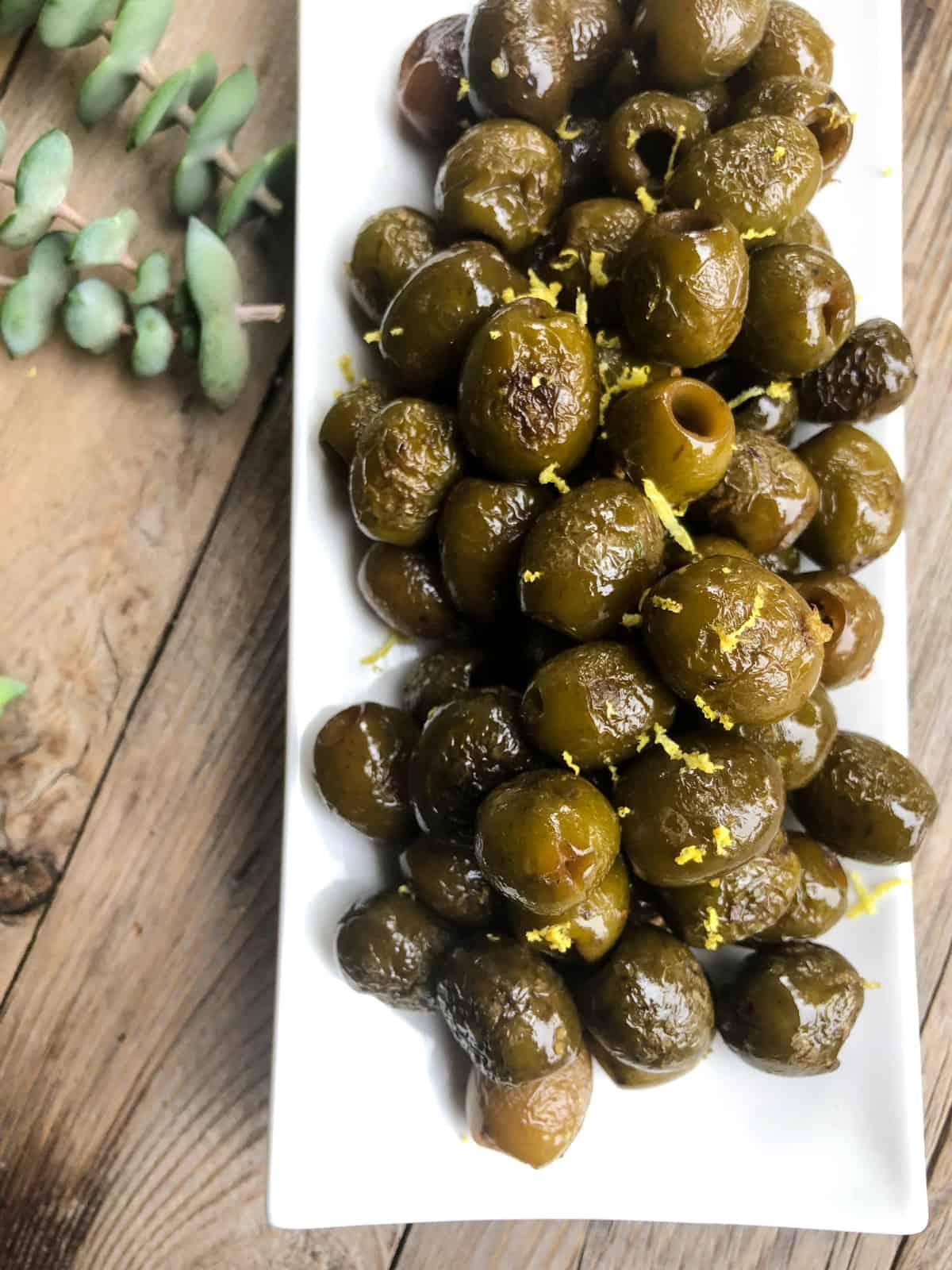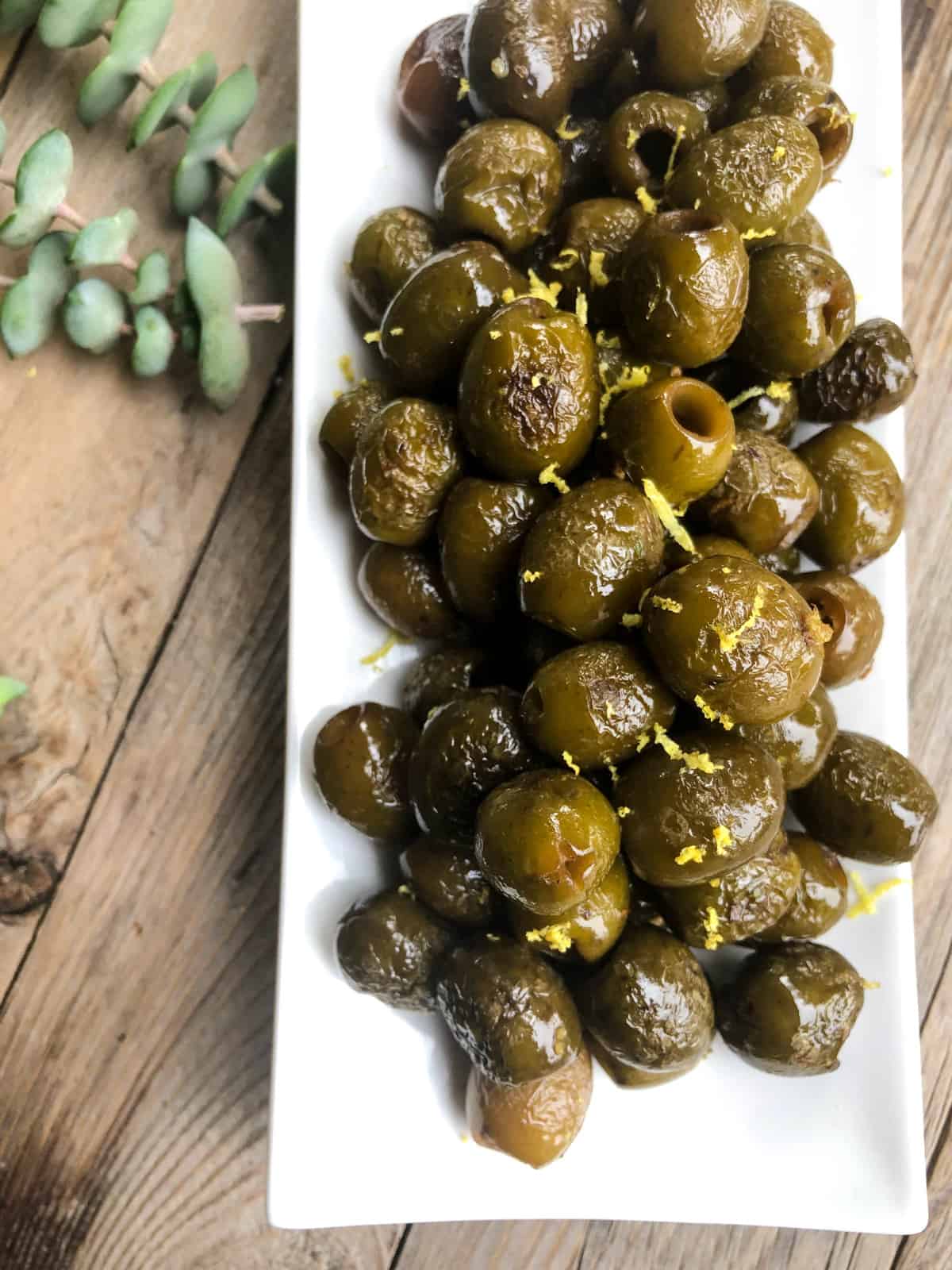 Can you just smell them now? Divine!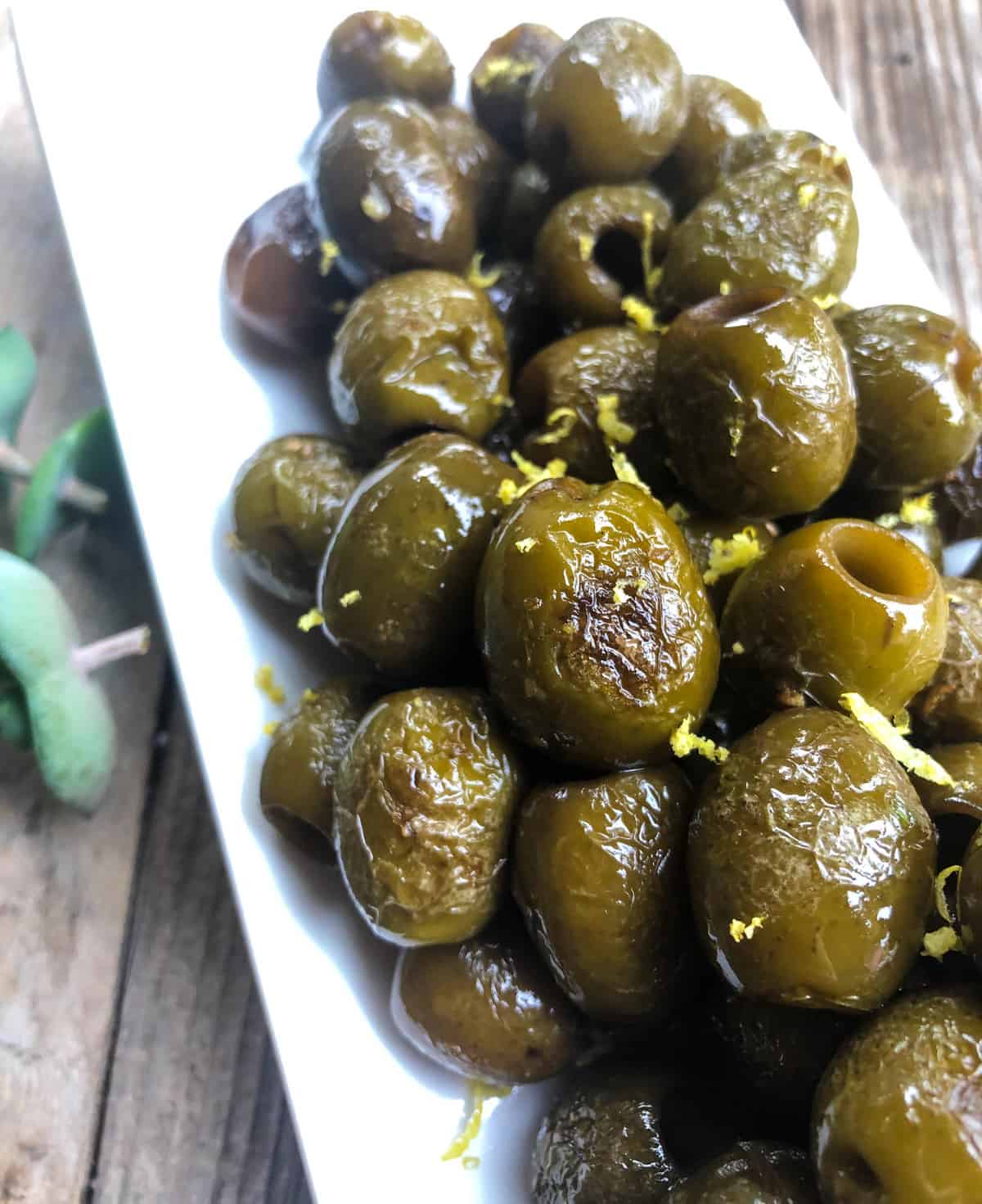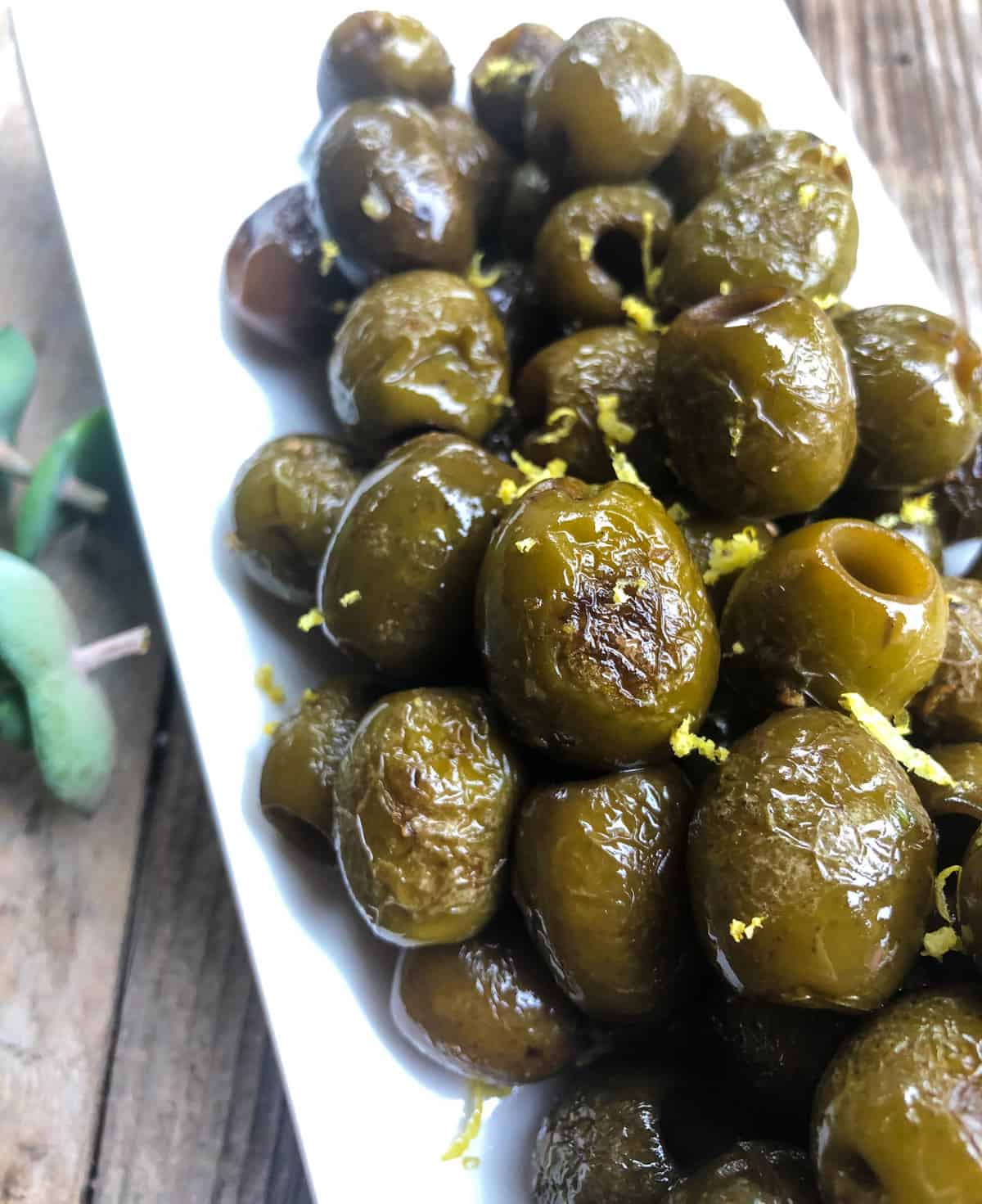 Here is the recipe for you…
BLISTERED OLIVES
2 cans California green olives, drained
2 cloves garlic, crushed
1 lemon, zested
1 T. olive oil
Heat the olive oil in a cast iron skillet
Add the olives and allow to heat and char, about 5 minutes
Toss in the garlic and half the lemon zest, stir and heat through, about a minute. Don't let the garlic burn
Serve on a platter and pile the olives high. Top with the other half of the lemon zest