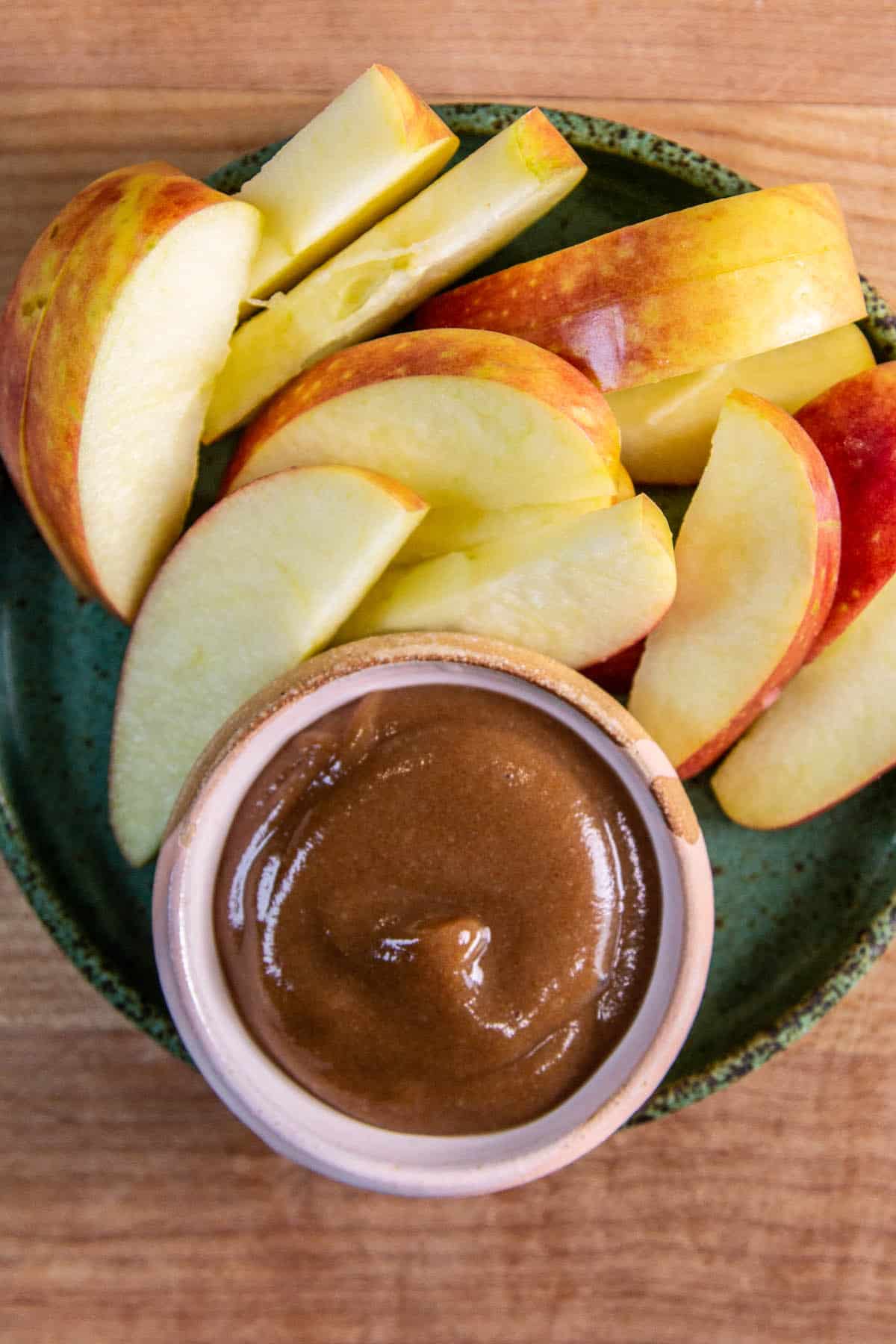 CA GROWN Blog
Discover. Learn. Connect.
How To Make Vegan Caramel With Dates & The Best Recipe For Date Shake
February 28, 2023
Eat the Season!
Sign Up For Weekly Recipes
« Back to Recipes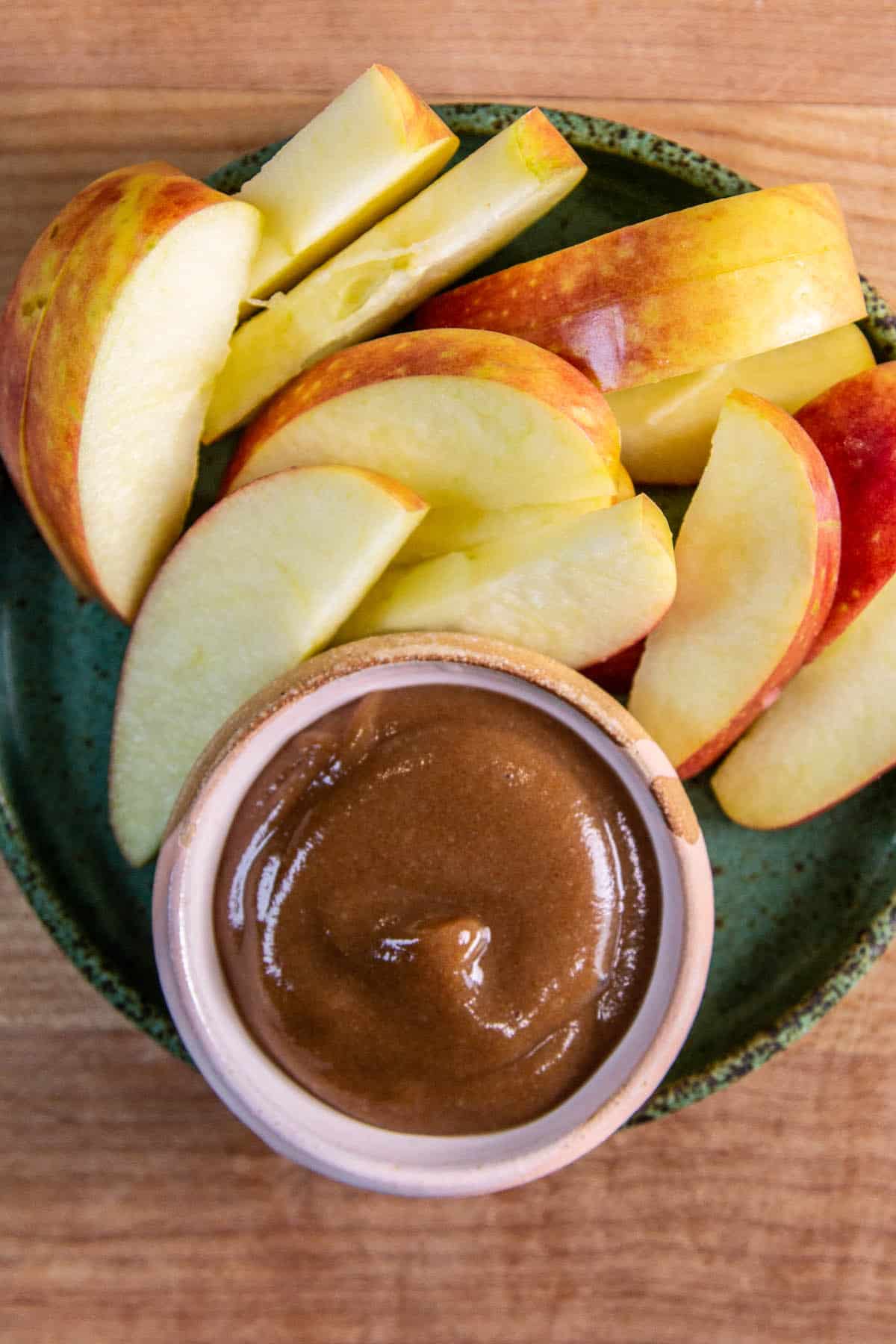 How To Make Vegan Caramel With Dates & The Best Recipe For Date Shake
If you have a sweet tooth, but are looking for a healthier way to indulge in your favorite treats like caramel, look no further than California dates! This naturally sweet dried fruit packs a nutritious punch, and can be used to make an epic vegan caramel sauce. Plus, we are sharing our twist on an iconic recipe; the California Grown Date Shake.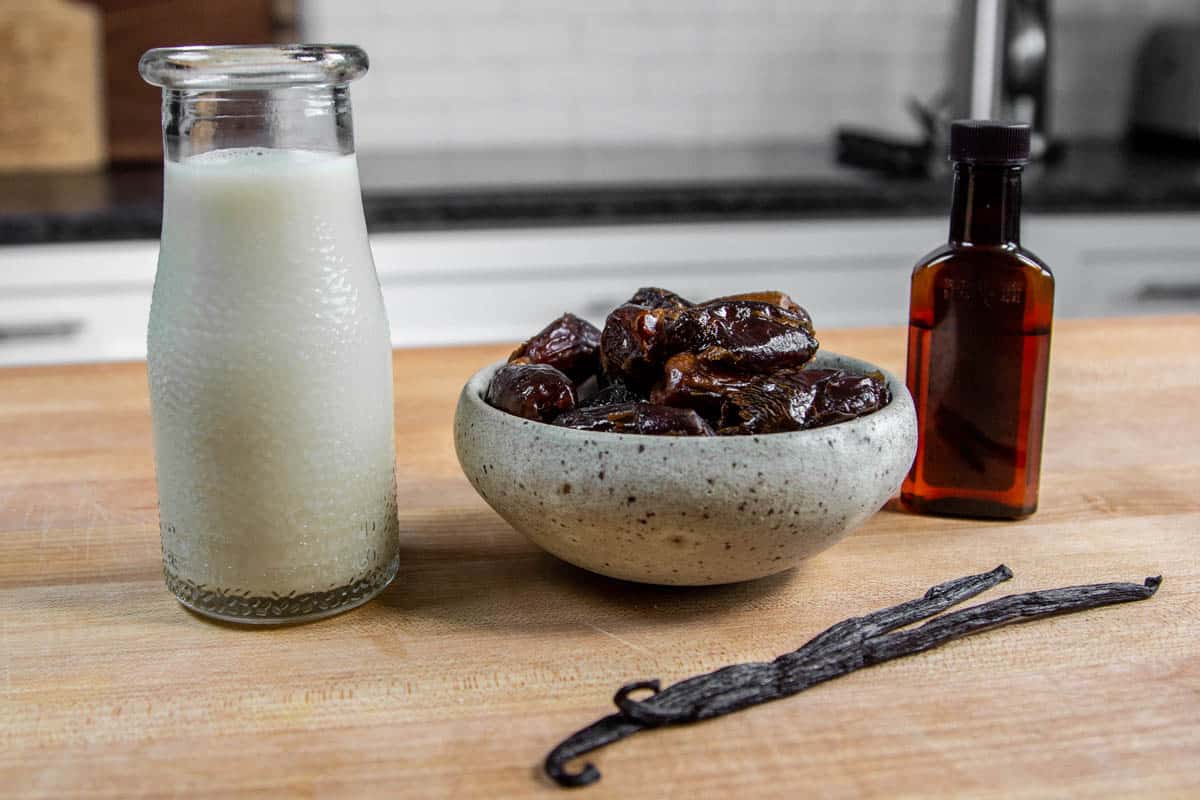 The Nutritional Benefits of California Dates
California dates are a great source of fiber, which can help regulate digestion and keep you feeling full. They're also high in potassium, which is essential for maintaining healthy blood pressure levels and for keeping your heart healthy.
A Bite of California: The Fascinating History of the State's Dates
Did you know that California is the largest producer of dates in the United States? Date palms were first introduced to California in the early 1900s. Today, the state's date industry generates millions of dollars in revenue and is a beloved part of California's agricultural heritage.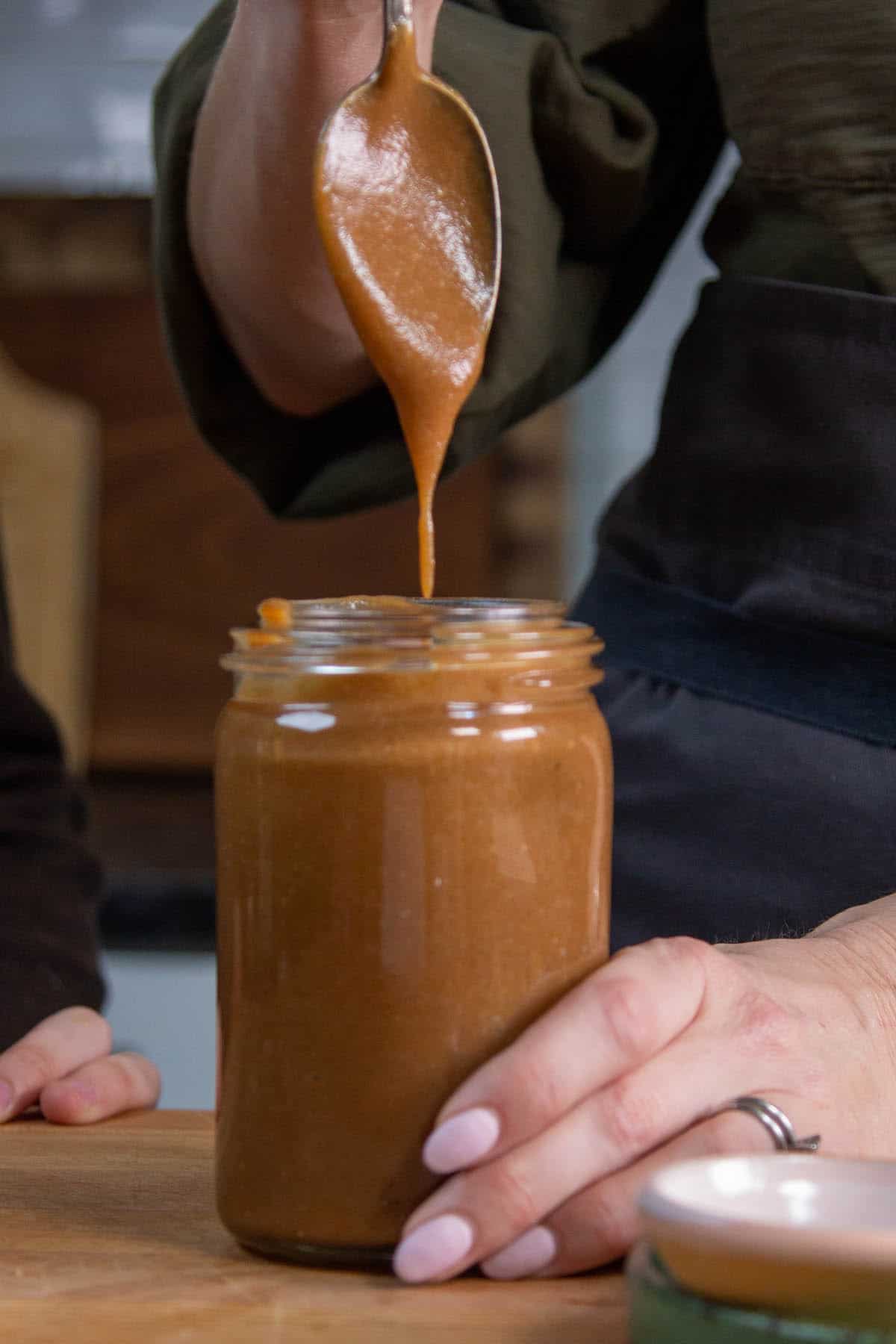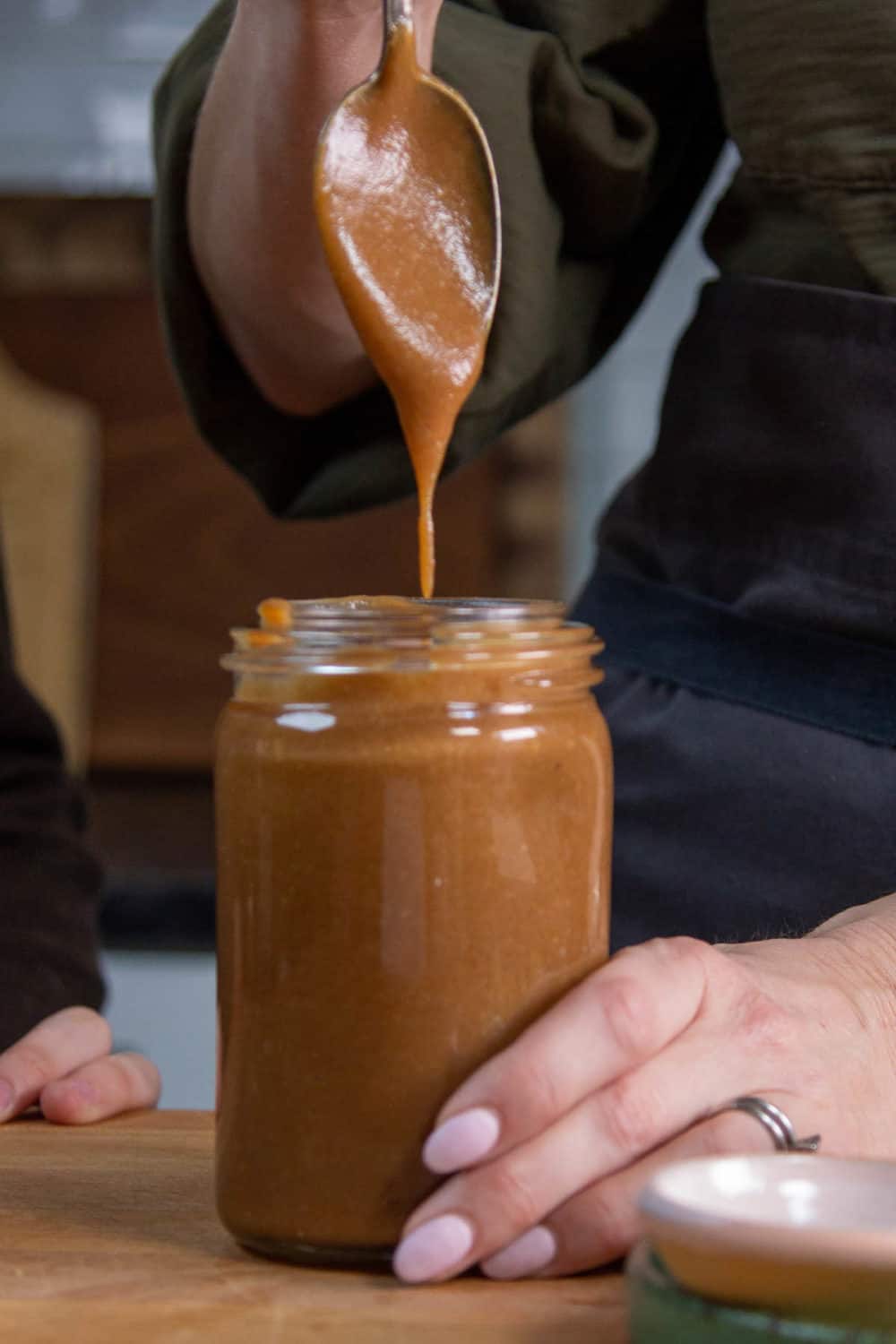 Discover the Healthy Side of Sweetness with This Easy Recipe
Now, let's get to the good stuff: vegan caramel made with dates. It might sound too good to be true, but trust us – it's just as delicious as the original.
Step-by-step how to make vegan caramel with dates:
To make vegan caramel with dates, start by soaking pitted dates in hot water for about 10 minutes to soften them. Then, blend them with salt, vanilla, and almond milk until they form a smooth paste. You can use vegan caramel as a dip for fruit, a topping for ice cream, or simply eat it by the spoonful – we won't judge!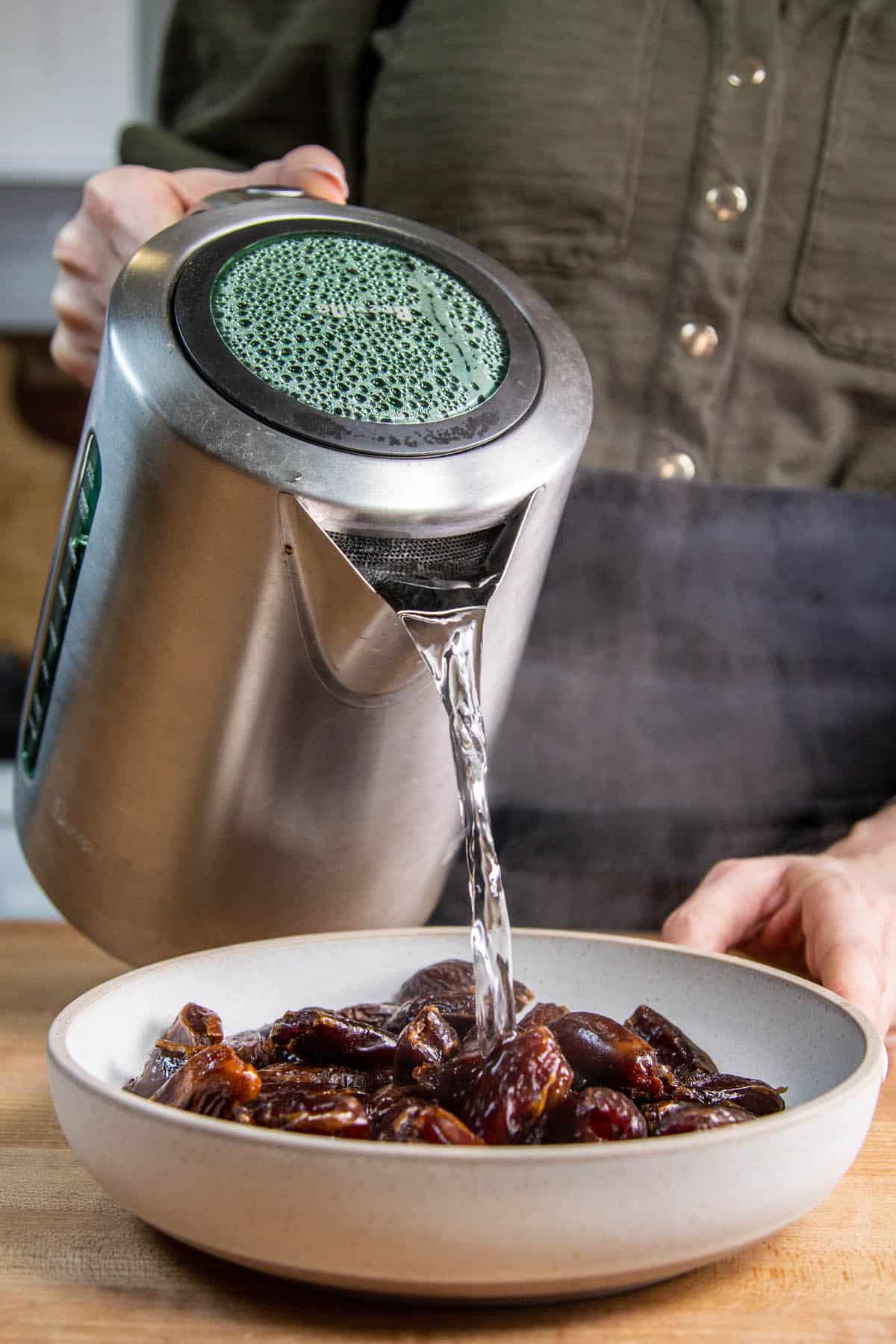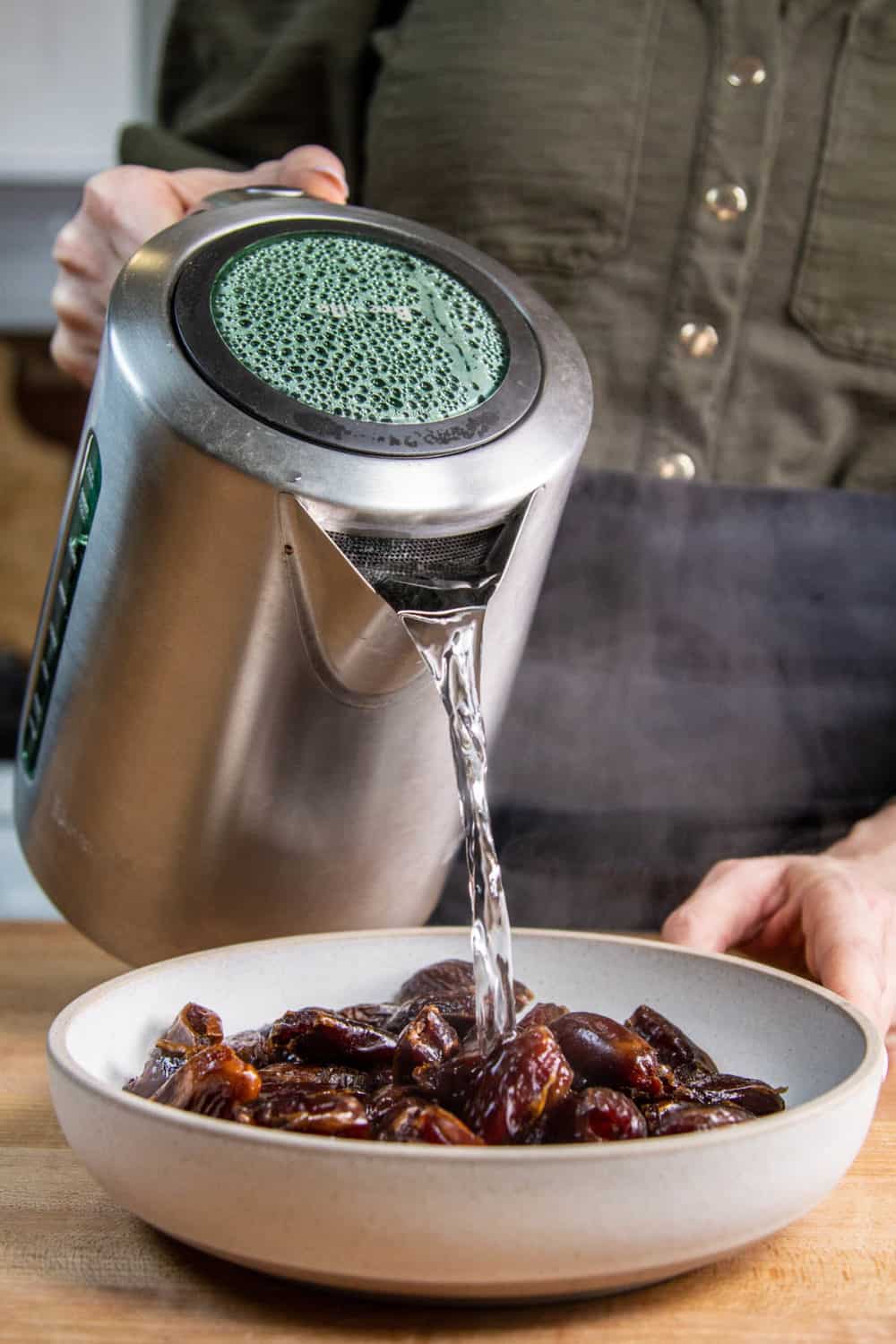 By using dates as a sweetener, you can avoid the refined sugars and additives found in traditional caramel and create a healthier alternative that's just as satisfying.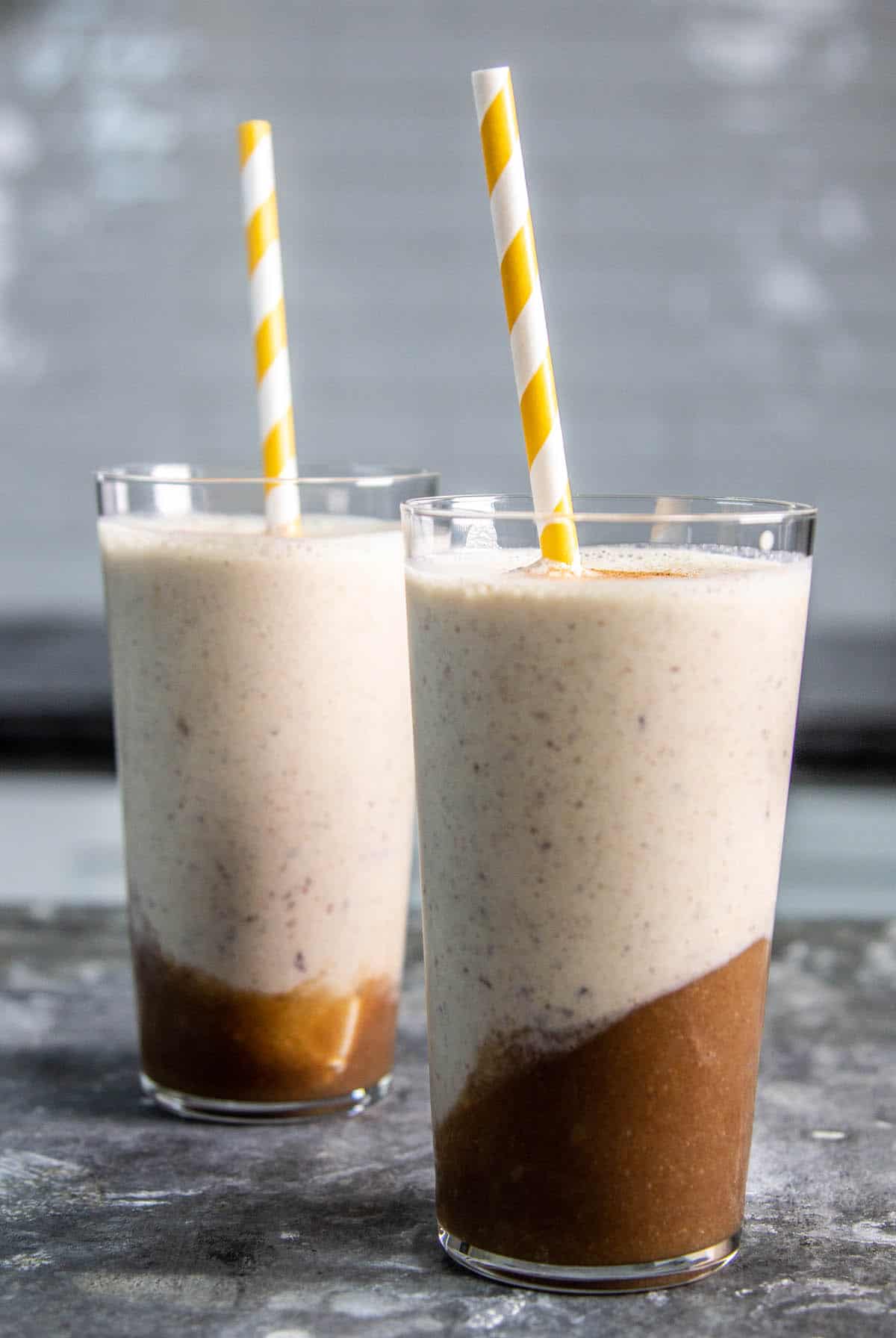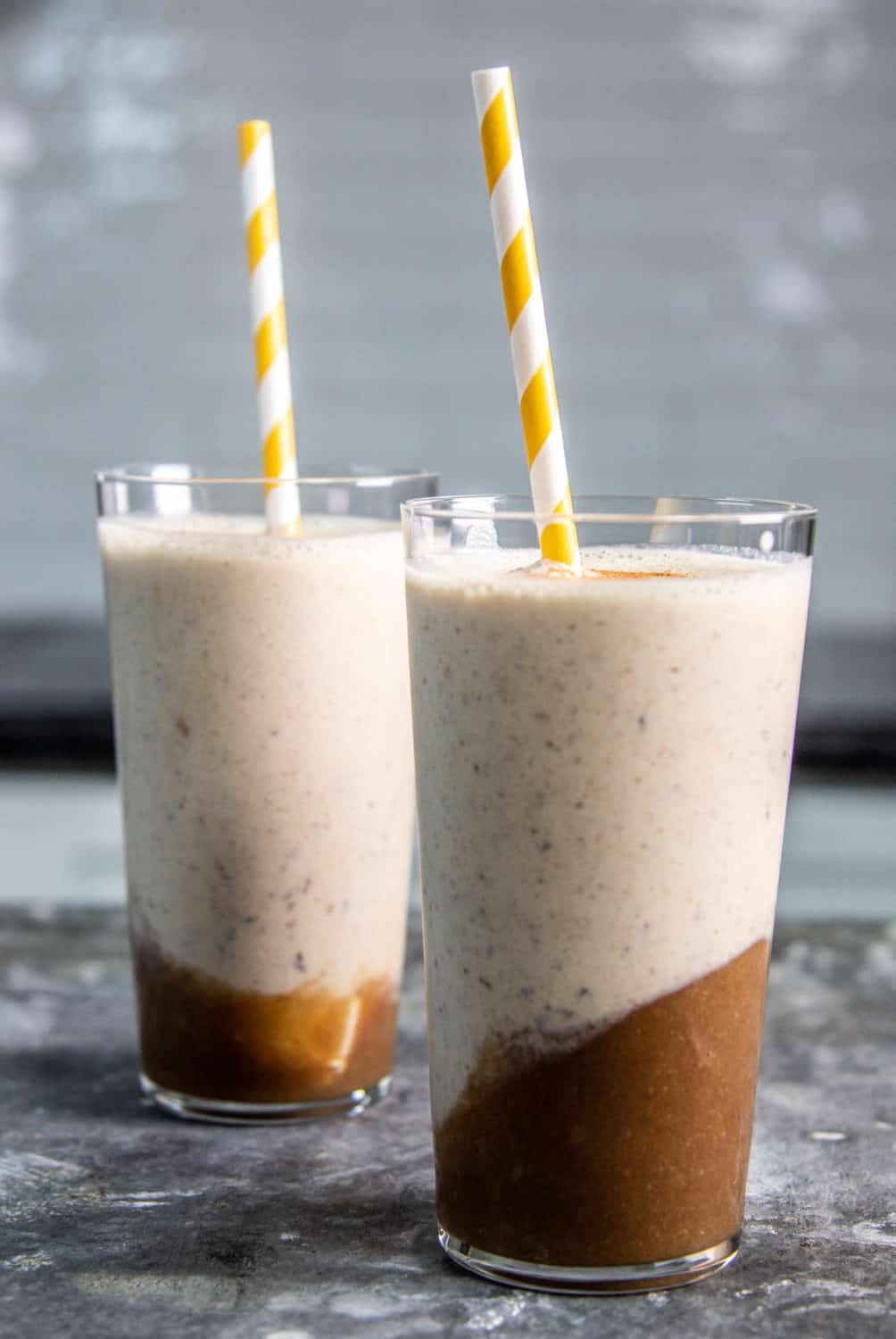 Sip on the Sweetness: The Delicious History and Preparation of the Classic Date Shake
The date shake is a beloved dessert that is a hallmark of California's Coachella Valley. Its roots can be traced back to the 1930's, when the first recorded recipe for the shake was created. At the time, the Coachella Valley was rapidly becoming a major producer of dates, and the date shake was a delicious way to promote the fruit to visitors and residents alike. The popularity of the shake grew quickly, and soon roadside stands and diners throughout the region were serving up this creamy and sweet treat.
Step-by-Step how to make a California Grown Date Shake:
To make our version of the iconic date shake, you'll need just a few ingredients: dates, vanilla ice cream, almond milk, cinnamon, and date caramel. The dates are the star of the show, providing the sweetness and chewy texture that make the shake so delicious. The ice cream adds creaminess and richness, while the almond milk provides a smooth consistency and subtle flavor.
To prepare the shake, the dates are blended together with the ice cream and milk until smooth, creating a creamy and satisfying beverage that's perfect for hot summer days.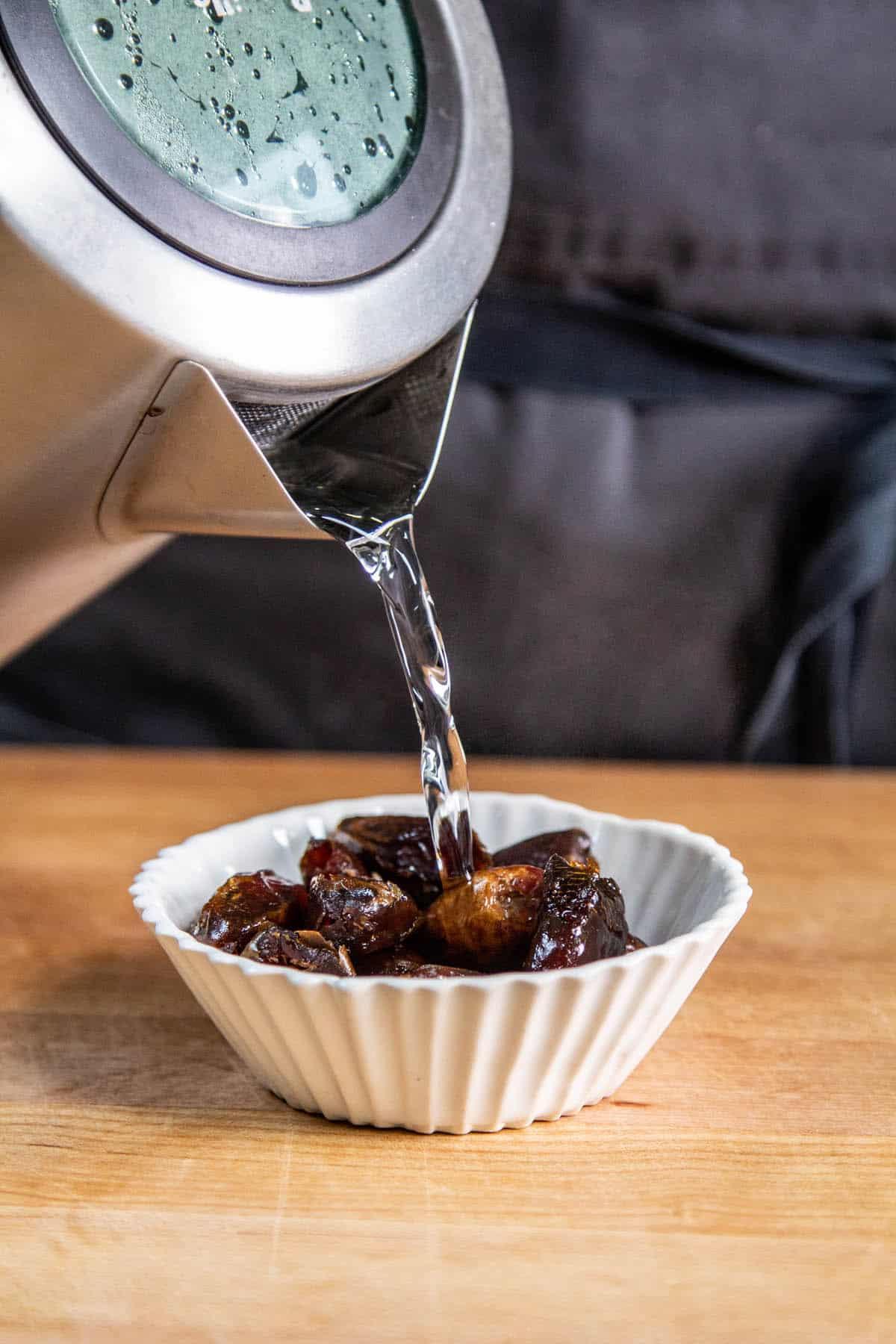 One of the great things about the date shake is that it can be customized to suit your taste. You can experiment with different flavors of ice cream or milk or add a pinch of cinnamon or nutmeg for extra flavor. You can also adjust the sweetness to your liking by adding more or fewer dates. Whether you prefer your date shake thick and creamy or lighter and more refreshing, the options are endless.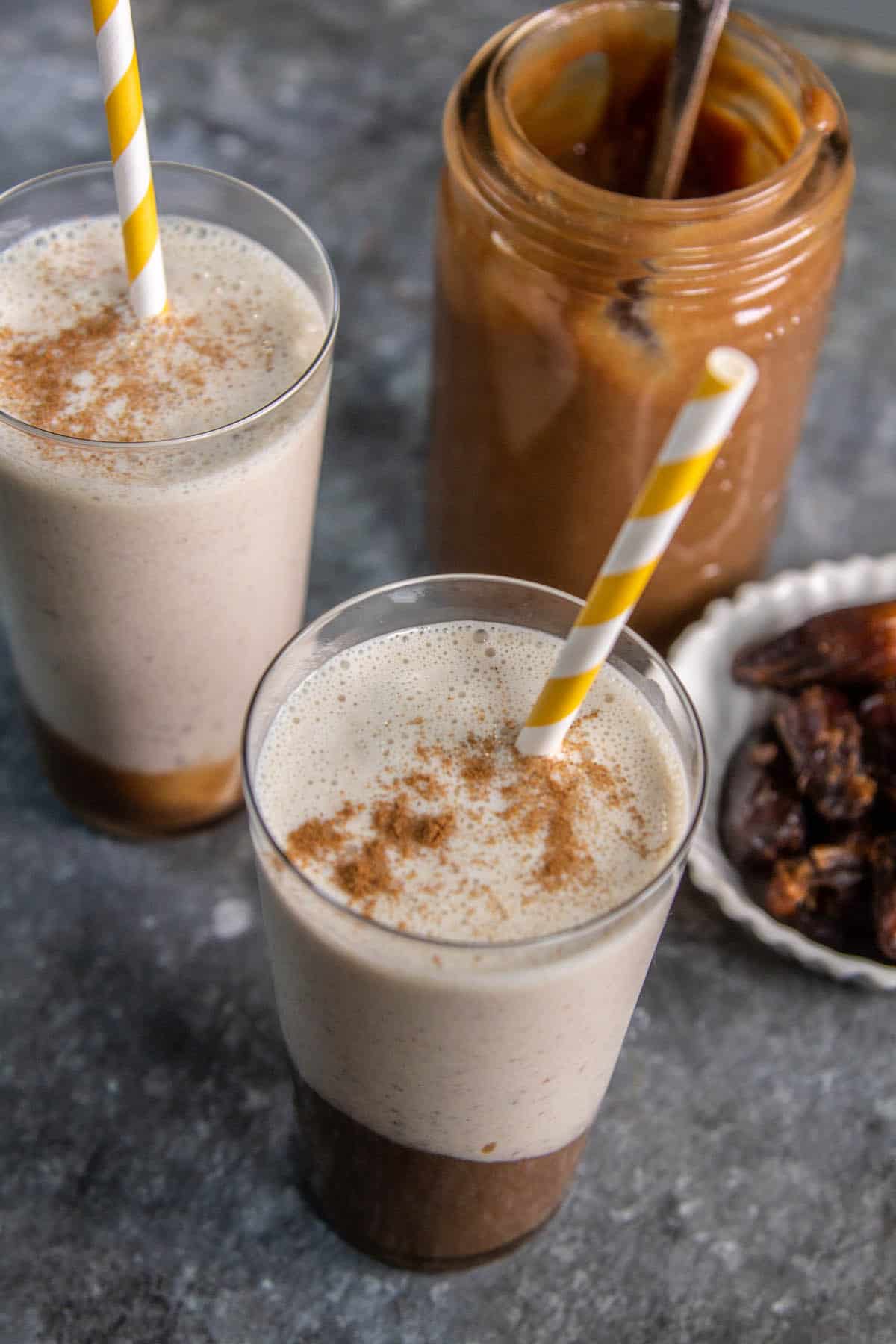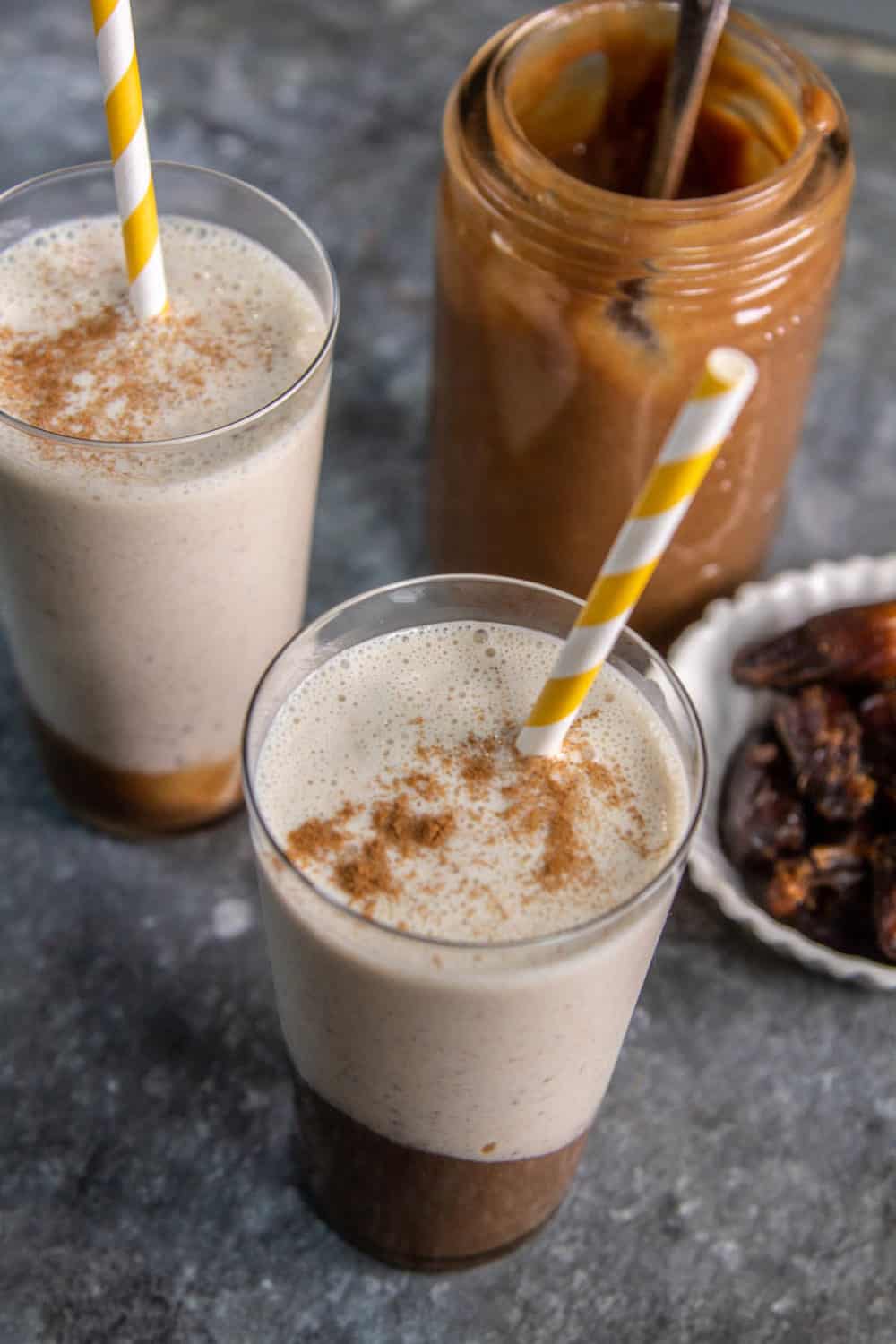 Whether you're making our vegan caramel, a classic California Grown Date Shake, or both, you're sure to love the sweet, chewy goodness of these versatile fruits. So go ahead, indulge in dates – your taste buds (and your body) will thank you!
BE SURE TO SHARE YOUR VEGAN CARAMEL AND DATE SHAKE INSPIRED CREATIONS WITH US BY SNAPPING A PIC AND TAGGING US ON SOCIAL USING #CAGROWN.
Craving more CA Grown goodness? Follow us on Pinterest for fresh and fabulous recipe inspiration!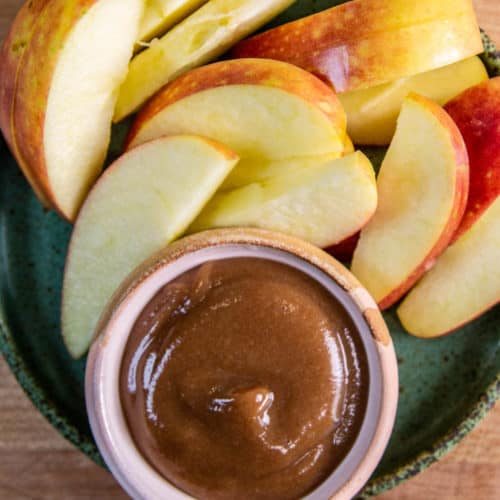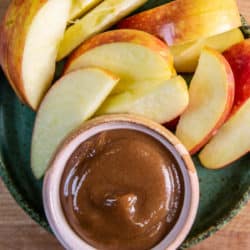 A recipe for Vegan Caramel and California Grown Date Shake
How to make the best vegan caramel with California Grown dates and our twist on the iconic date shake recipe from Palm Springs, Ca.
Ingredients
40 small pitted dates, about 2 packed, heaped cups
2 teaspoons coarse kosher salt
2 teaspoons vanilla extract
1 1/2 – 2 cups almond milk divided
Instructions
Soak the pitted dates in boiling water for 10 minutes to soften. Drain, then add to a blender along with the salt, vanilla, and 1 1/2 cups of the almond milk.

Blend until the mixture is smooth and there are no chunks of dates remaining only adding the additional 1/2 cup of almond milk if necessary to achieve a smooth purable consitency.

The vegan caramel can be used immediatley or stored in the fridge for up to 2 weeks.
Video
Notes
Nutrition and serving size are for the vegan caramel. The California Grown Date Shake Recipe will make two shakes.
Cook's note: If using large Medjool dates, you will need less of them to achieve 2 tightly packed cups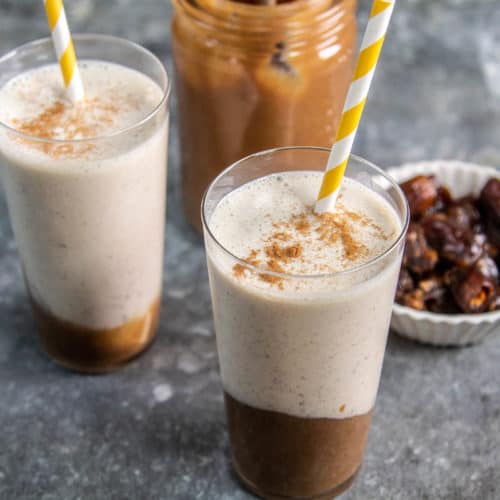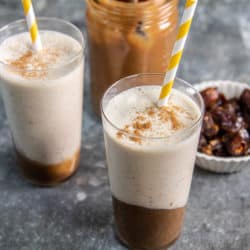 How to make a California Grown Date Shake:
1/2 cup pitted dates, soaked in hot water for 10 min
1/2 cup almond milk
1 1/2 cups vanilla ice cream
1/4 teaspoon ground cinnamon
2-4 tablespoons prepeared vegan caramel, optional
Combine the drained, soaked dates and the almond milk in a blender. Blend to break apart the dates into small pieces. Add ice cream and cinnamon. Blend until just combined.
Add 1-2 tablespoons of the vegan caramel to the bottom of two tall glasses. Divide the date shake between the glasses. Top with a sprinkle of cinnamon. Serve immediately .
Nutrition
Calories: 58kcalCarbohydrates: 13gProtein: 1gFat: 1gSaturated Fat: 0.01gPolyunsaturated Fat: 0.3gMonounsaturated Fat: 0.3gSodium: 362mgPotassium: 116mgFiber: 2gSugar: 11gVitamin A: 2IUVitamin C: 0.1mgCalcium: 73mgIron: 0.2mg
Click here to view the Google Web Story for this post!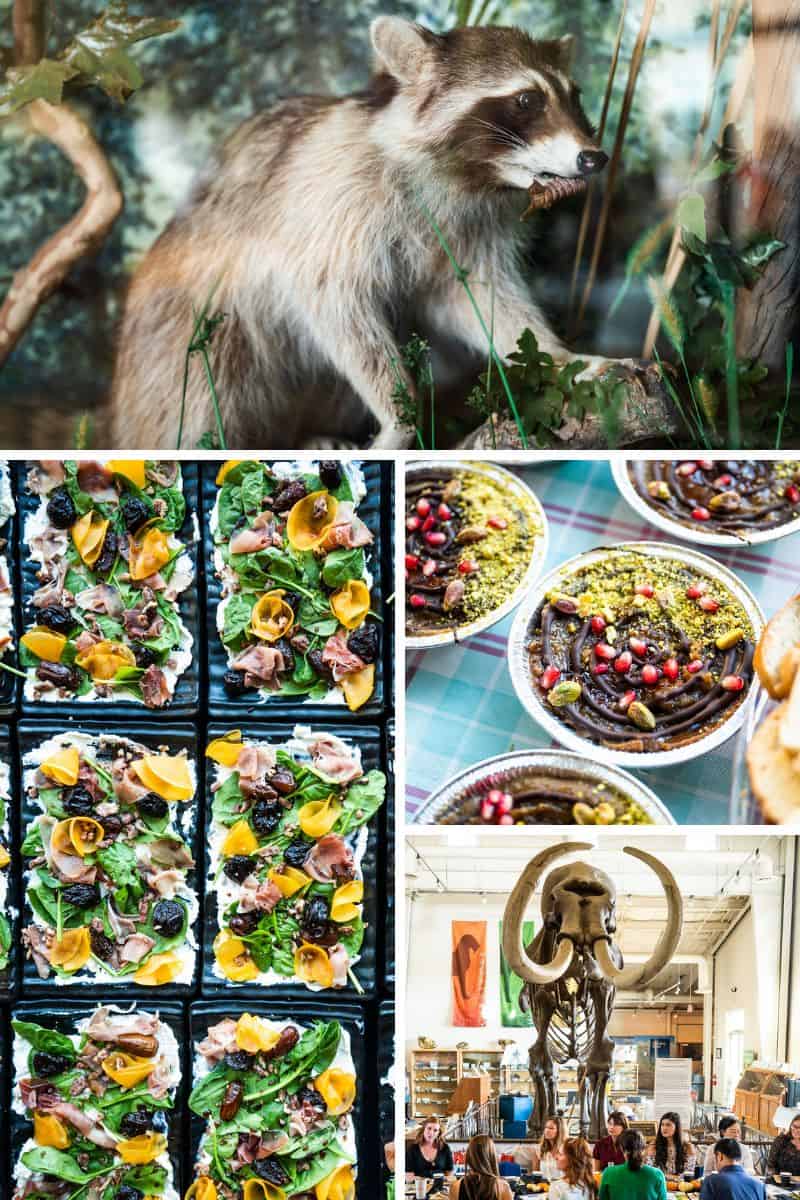 Dried fruit is the equivalent of Mother Nature's fruit snacks and is amazing in both sweet and savory dishes. Did you know that the recommended daily serving of fruit for a 2,000-calorie diet is 2 cups? It's true! I'm 100% sure I am not eating my quota, and I'm betting that you may not be either, but there is no easier way to eat your share than by nibbling on dried fruit from California.
Why are fossils so often found on farms? Let's visit the Fossil Discovery Center to learn more!
The San Joaquin Valley is some of the most fertile, productive farmland in the world. It also happens to be the home of one of the most significant fossil finds in North America. Coincidence? We think not. Let's take a look at why fossils are often found in and around agricultural areas.