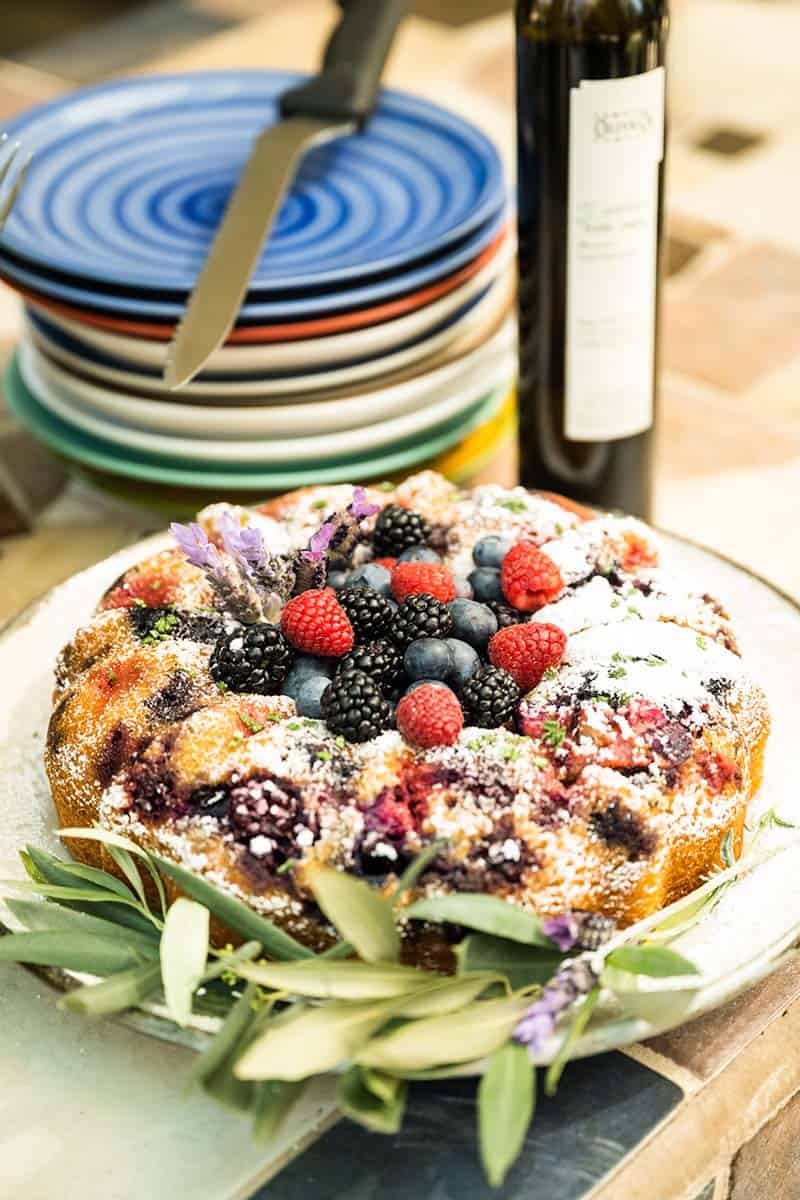 CA GROWN Blog
Discover. Learn. Connect.
A Simple Lemon Olive Oil Cake Recipe & Round-Up
September 12, 2023
Eat the Season!
Sign Up For Weekly Recipes
« Back to Recipes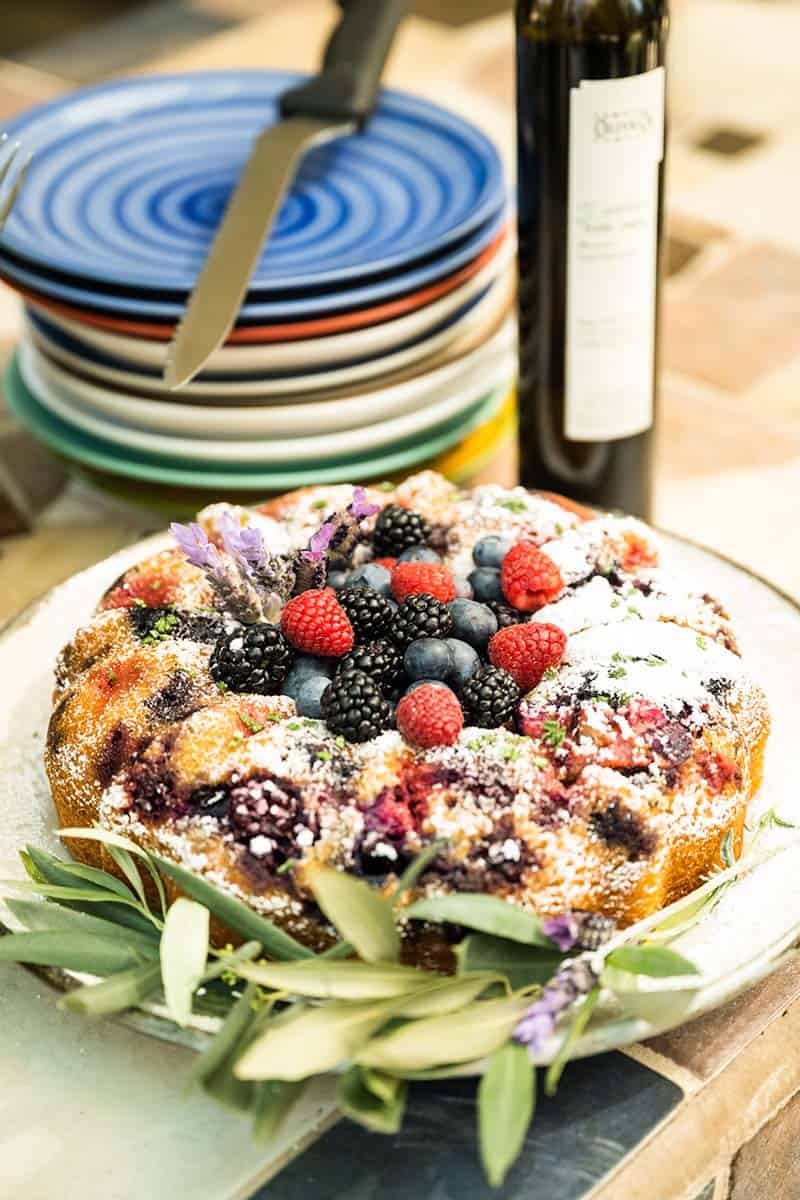 A Simple Lemon Olive Oil Cake Recipe & Round-Up
Loosen your belt because we're diving right into the good stuff! Imagine a dessert that's undeniably moist yet perfectly crumbly. Each bite greets your taste buds with an intense but refined burst of citrus, followed by the subtle, intricate notes of world-class California olive oil. This is not just any run-of-the-mill lemon cake recipe; this is Temecula Olive Oil Company's D'Luscious Lemon Lavender Berry Bundt recipe, and it's about to change the way you think about cake.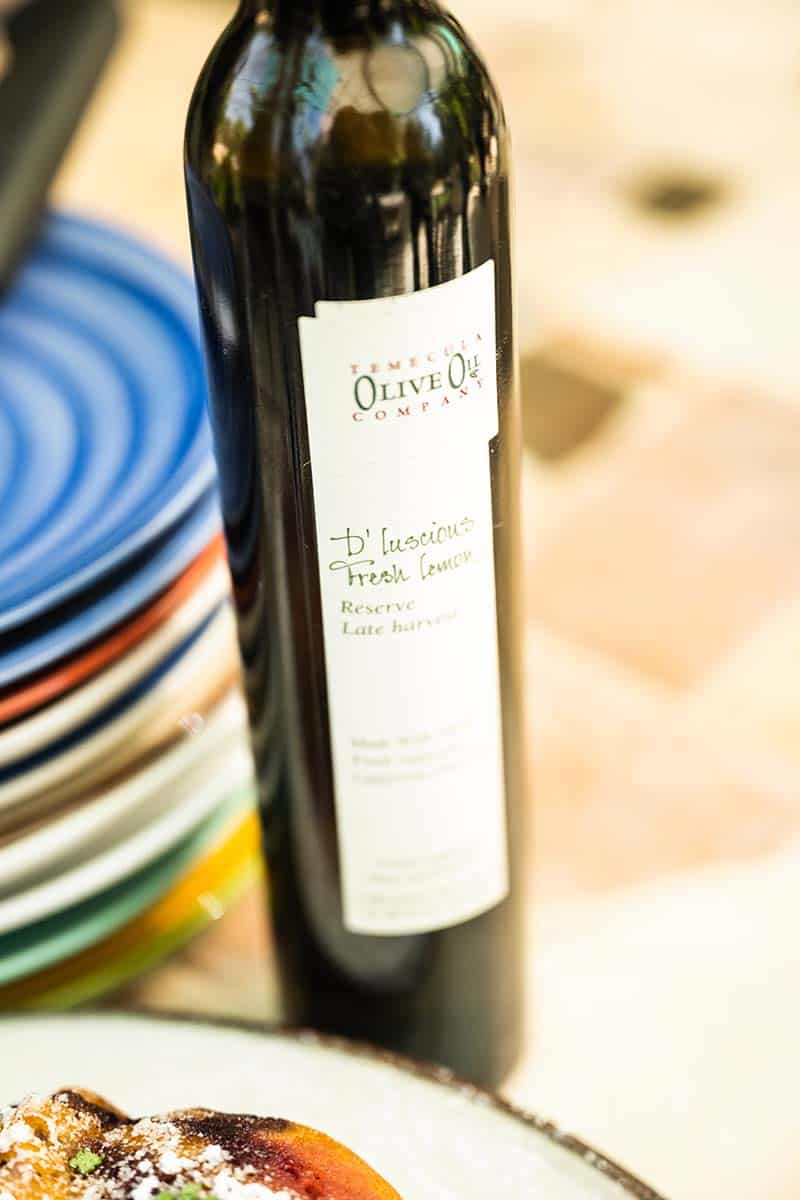 For this baking adventure, our recipe and the lemon-laced olive oil it calls for come from none other than Temecula Olive Oil Company. They are true artisans in the world of olive oil that are committed to sustainable farming and quality that you can taste.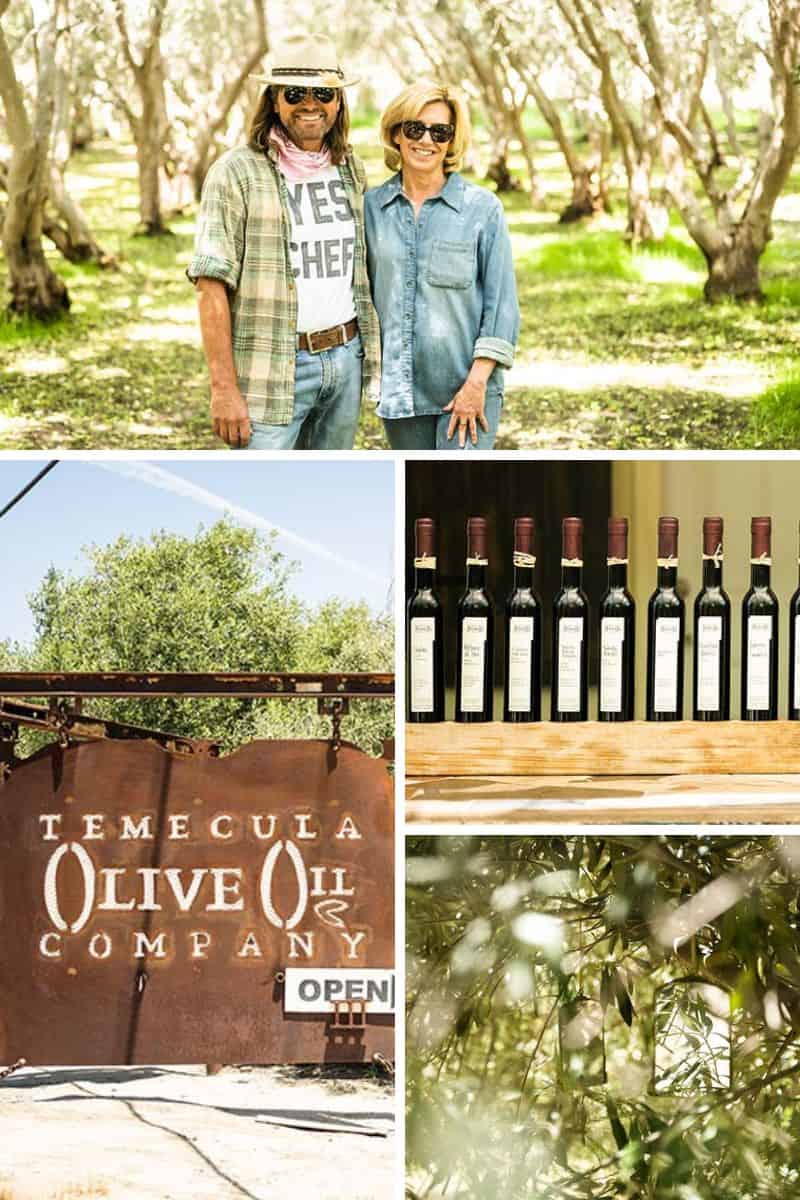 In the heart of Southern California is the Olive View Ranch. The ranch offers a lush and fertile landscape that creates an idyllic haven for the Temecula Olive Oil Company. The captivating allure of this extraordinary olive oil sanctuary is brought to life by the enticing Mediterranean climate and the company's relentless commitment to quality and sustainability.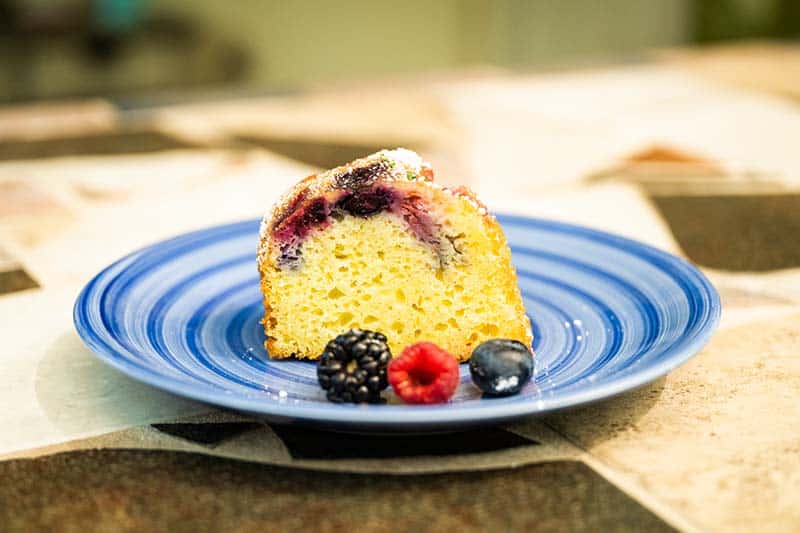 What the Heck Is an Olive Oil Cake Exactly?
An olive oil cake is not just another dessert; it's a declaration of culinary intent. It's what happens when you decide that butter, as delicious as it is, is not the end-all, be-all of fats when it comes to baking a cake.
California olive oil gives cakes a moist, rich texture and adds a depth of flavor you can't get from any other ingredient. Olive oil cakes are sophisticated, yet humble— they're truly memorable morsels that you should make regularly for your loved ones or simply as an act of self-love.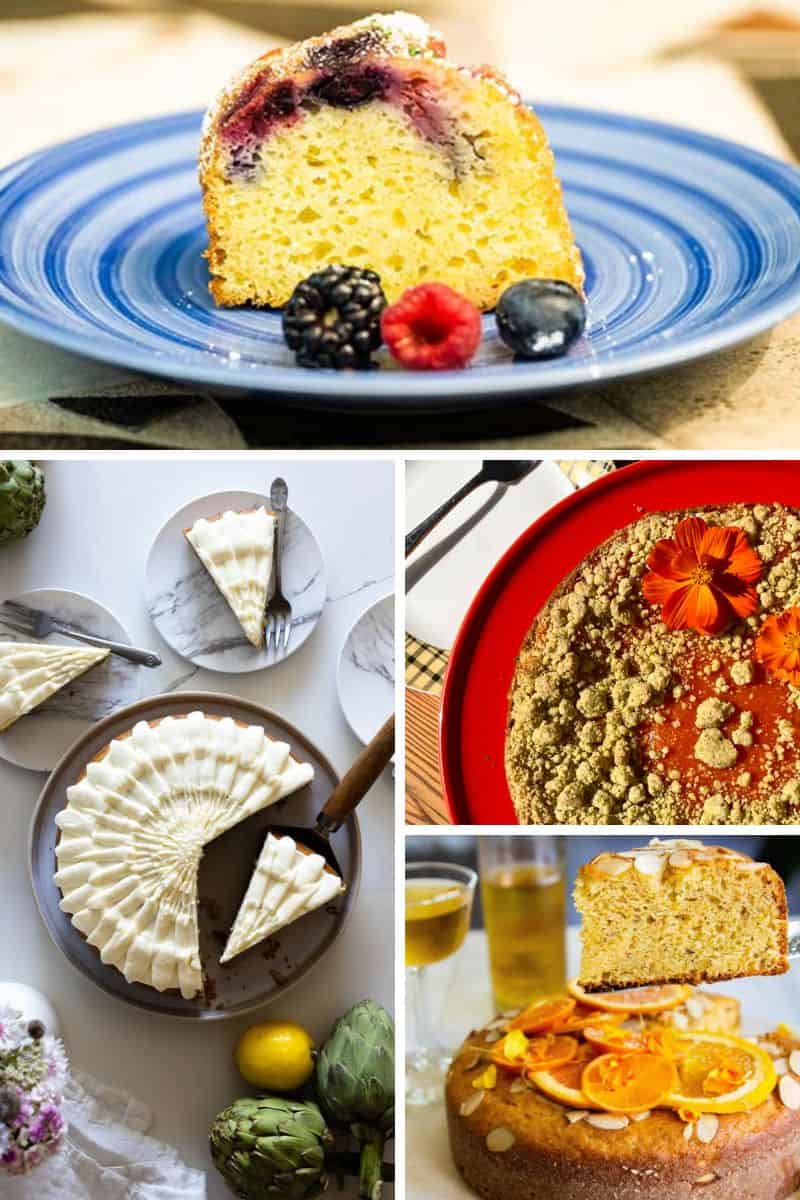 Always in Season Olive Oil Cake Recipes
We're big fans of eating seasonally. Here in California, it's easier than you think! A variety of California Grown commodities are grown – or available- all year round. Dried fruit, canned tomatoes, and nuts might seem obvious, but did you realize that fresh strawberries and even artichokes are grown year-round in the Golden State? It's true! Here are a few recipes for olive oil cakes that are always in season.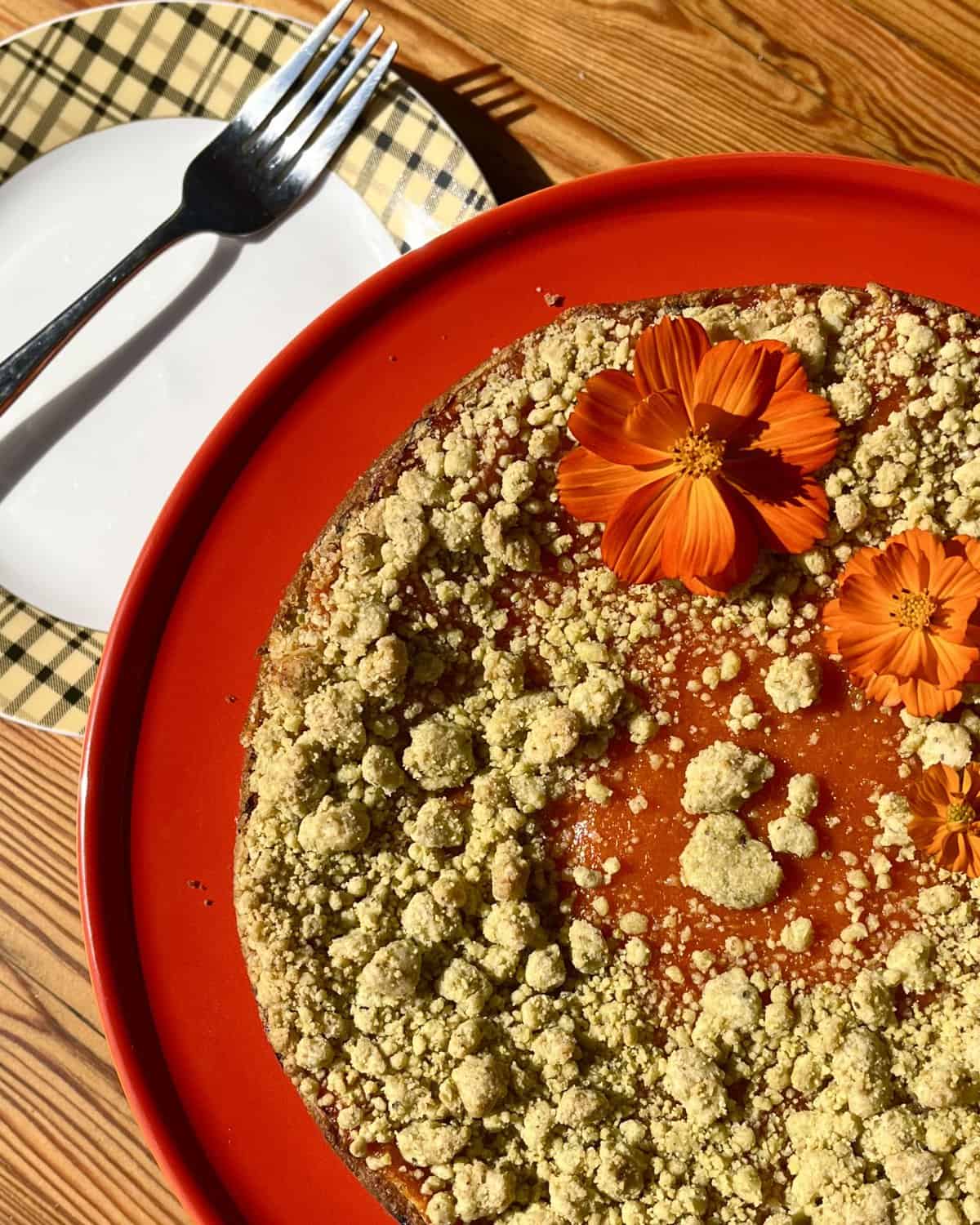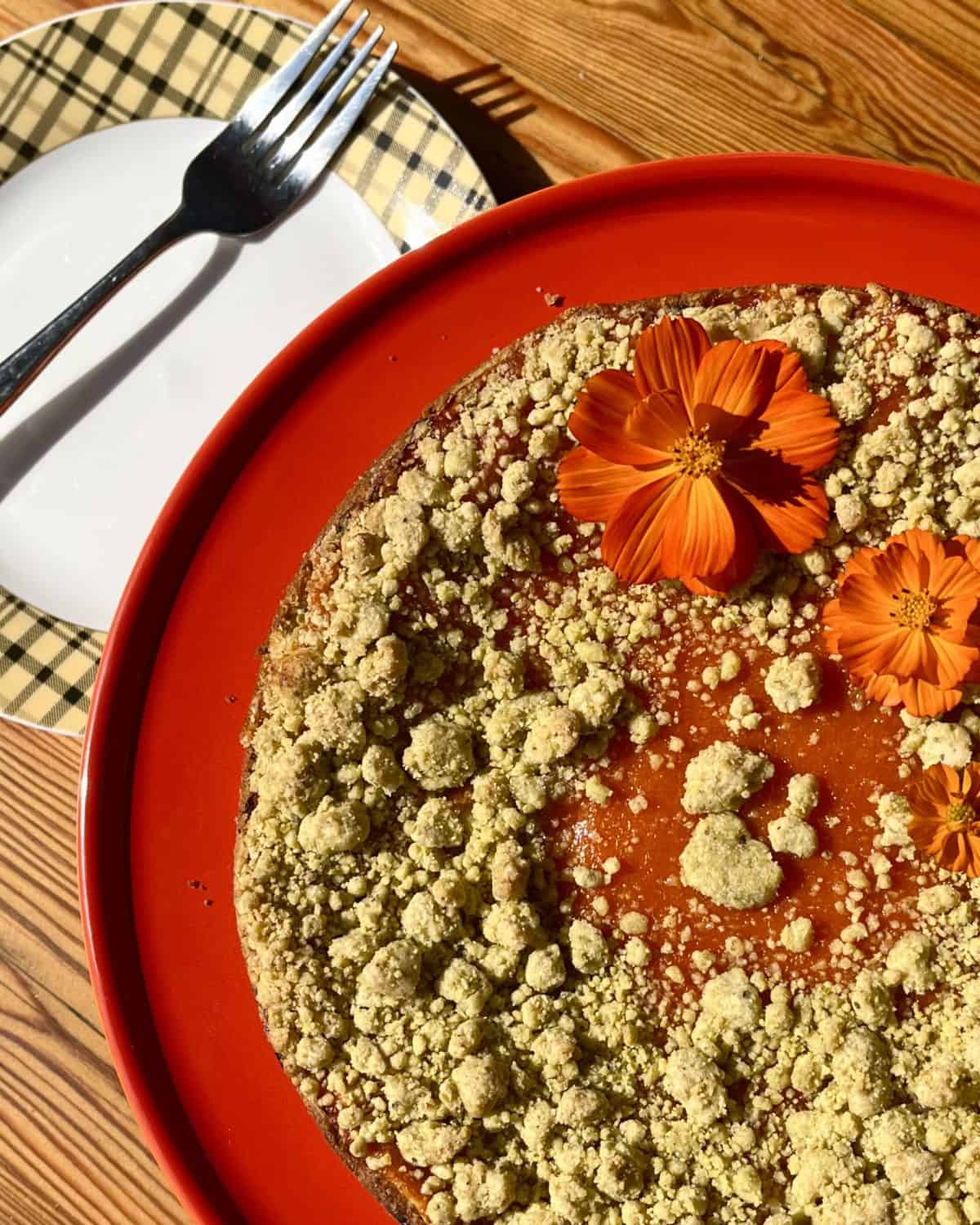 In this olive oil cake from our friend Bronwen Wyatt, a layer of tender, flavorful pistachio cake is topped with a bright, rich layer of apricot butter and finished with an incredibly addictive pistachio and olive oil streusel.
Consider yourself warned.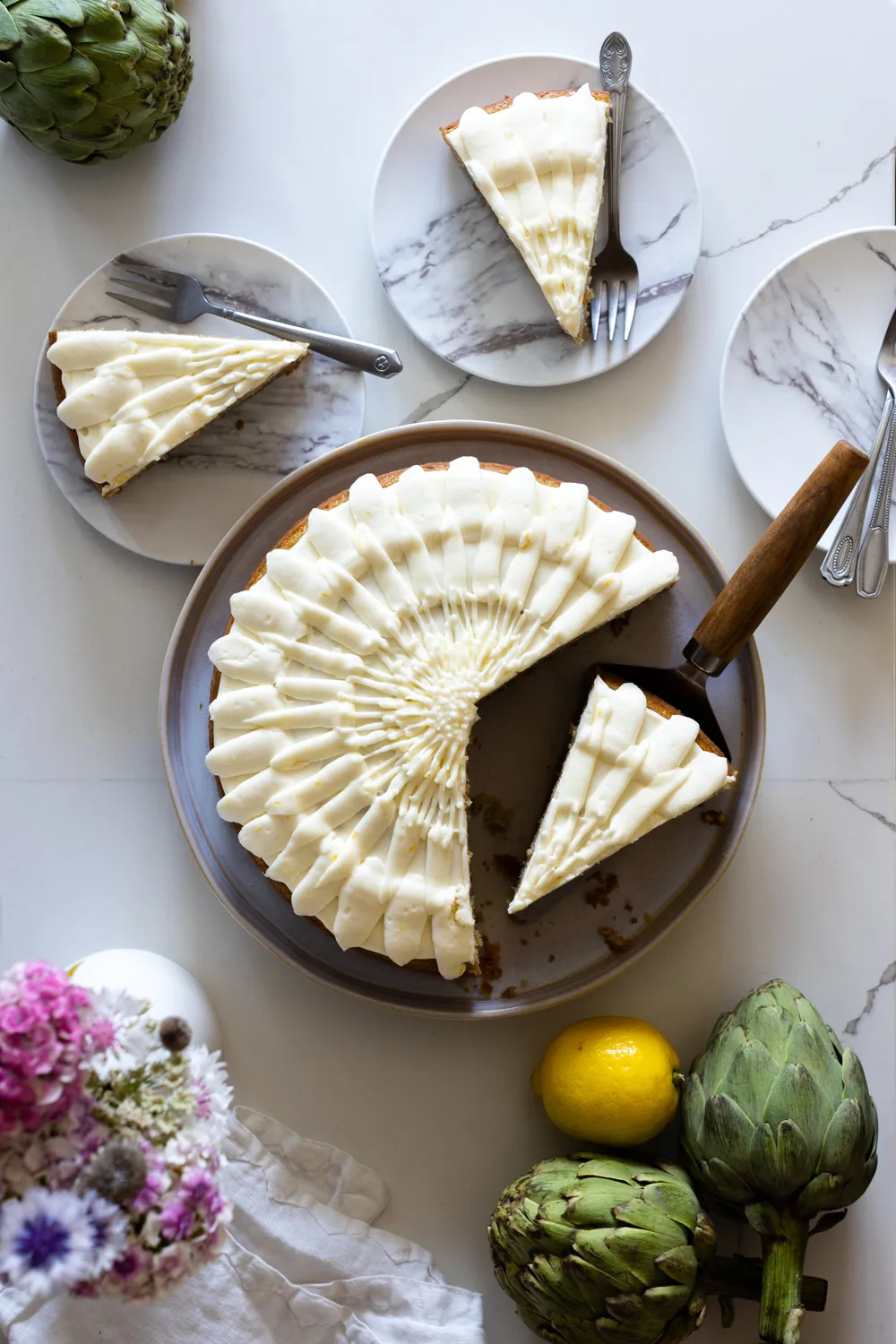 This cake from Baking the Goods is indulgent yet not too sweet. It's an earthy, slightly spiced, lemony cake with an almost custardy texture. Sounds delightful, right?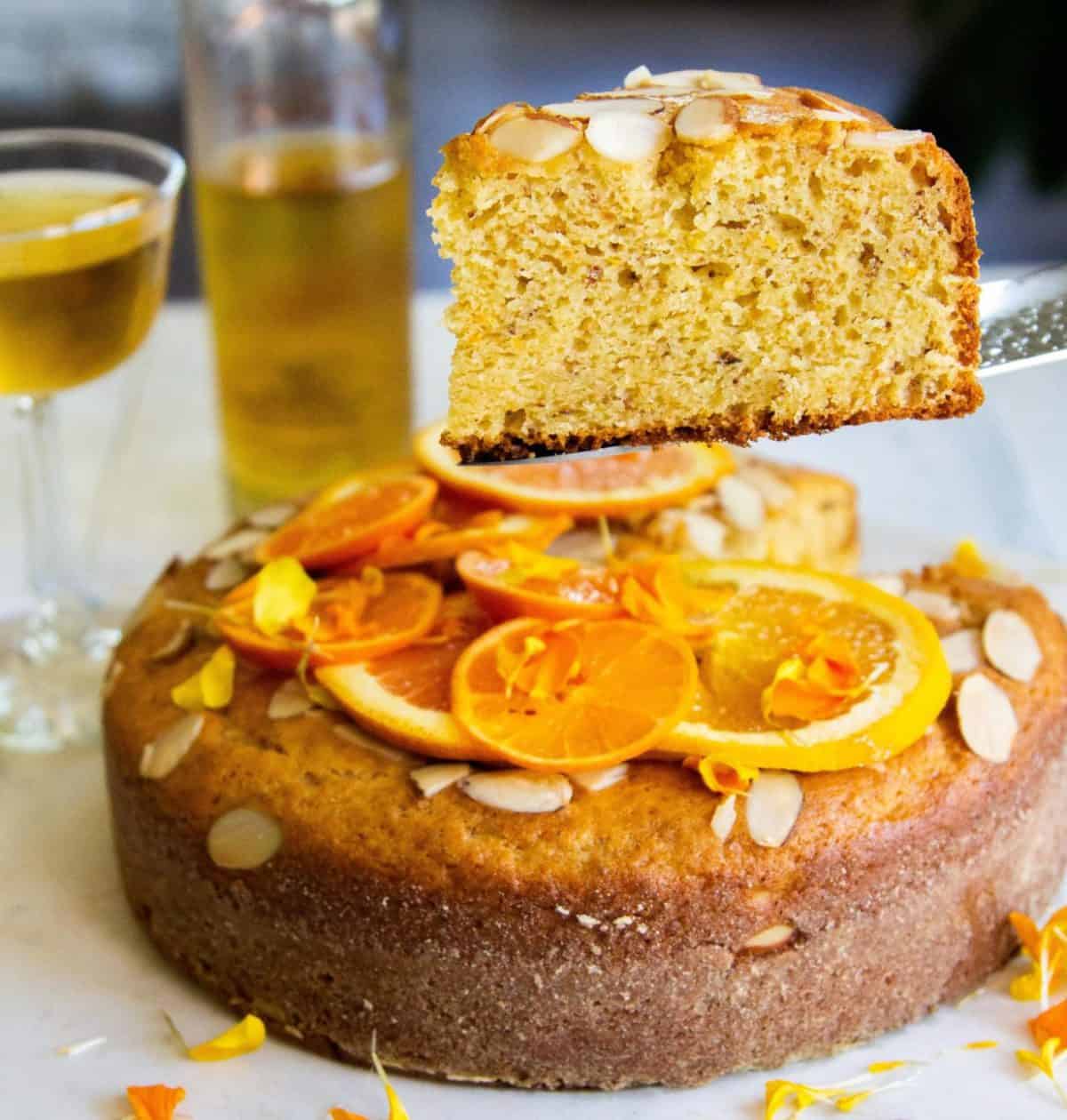 When you want to show someone you care, there's nothing better than a homemade olive oil cake! This one from California Wines is easy to make, impressive to taste, and captures three of California's favorite flavors: navel oranges, olive oil, and almonds.
Seasonal Olive Oil Cake Recipes
While the always in season olive oil cakes above are great all year long, the seasonal versions below are fantastic treats to look forward to at more specific times of the year. Whether you are baking for the holidays, a special occasion, or just treating yourself to a homemade baked good for breakfast the olive oil cake recipes below are perfect for the picking when the season strikes!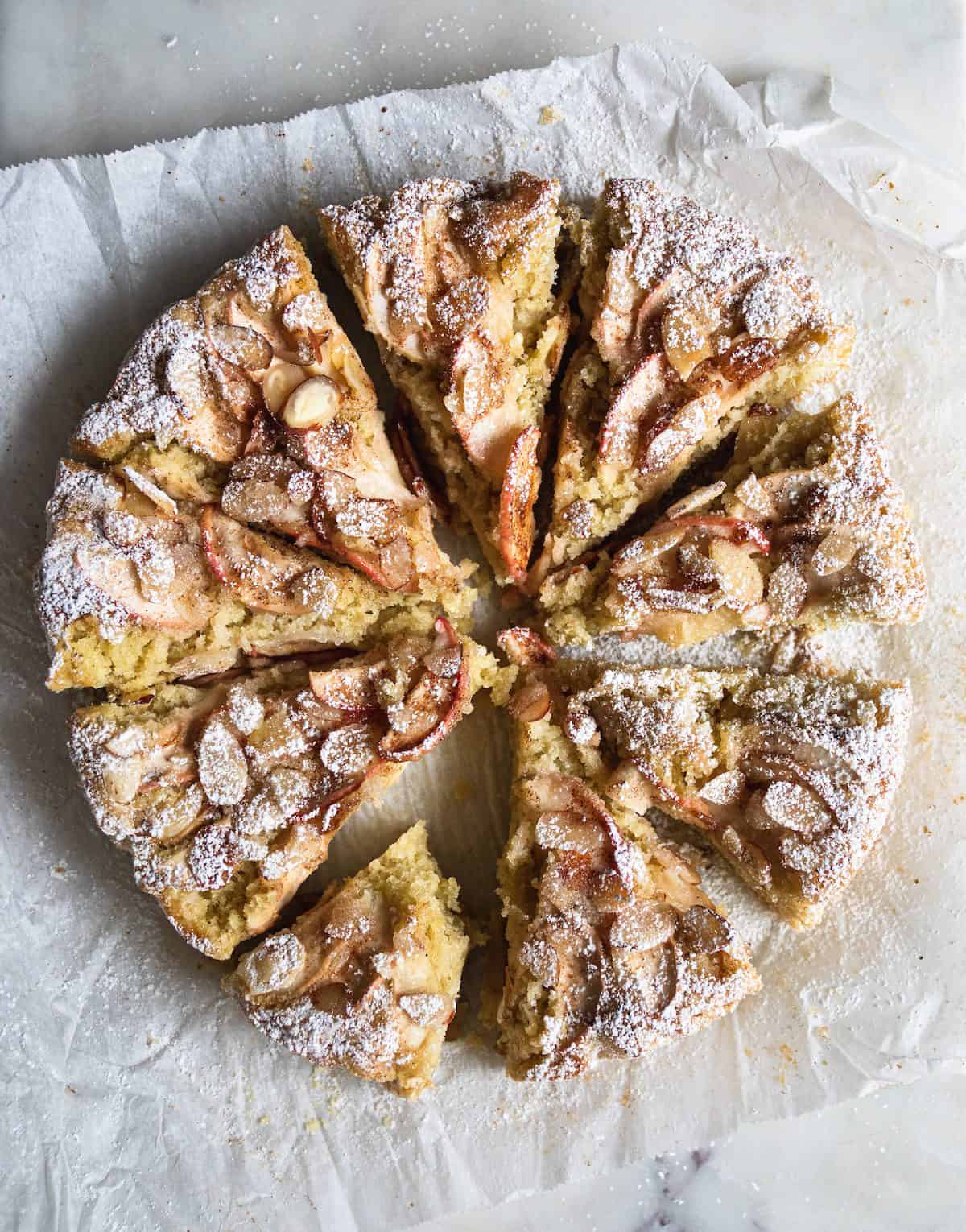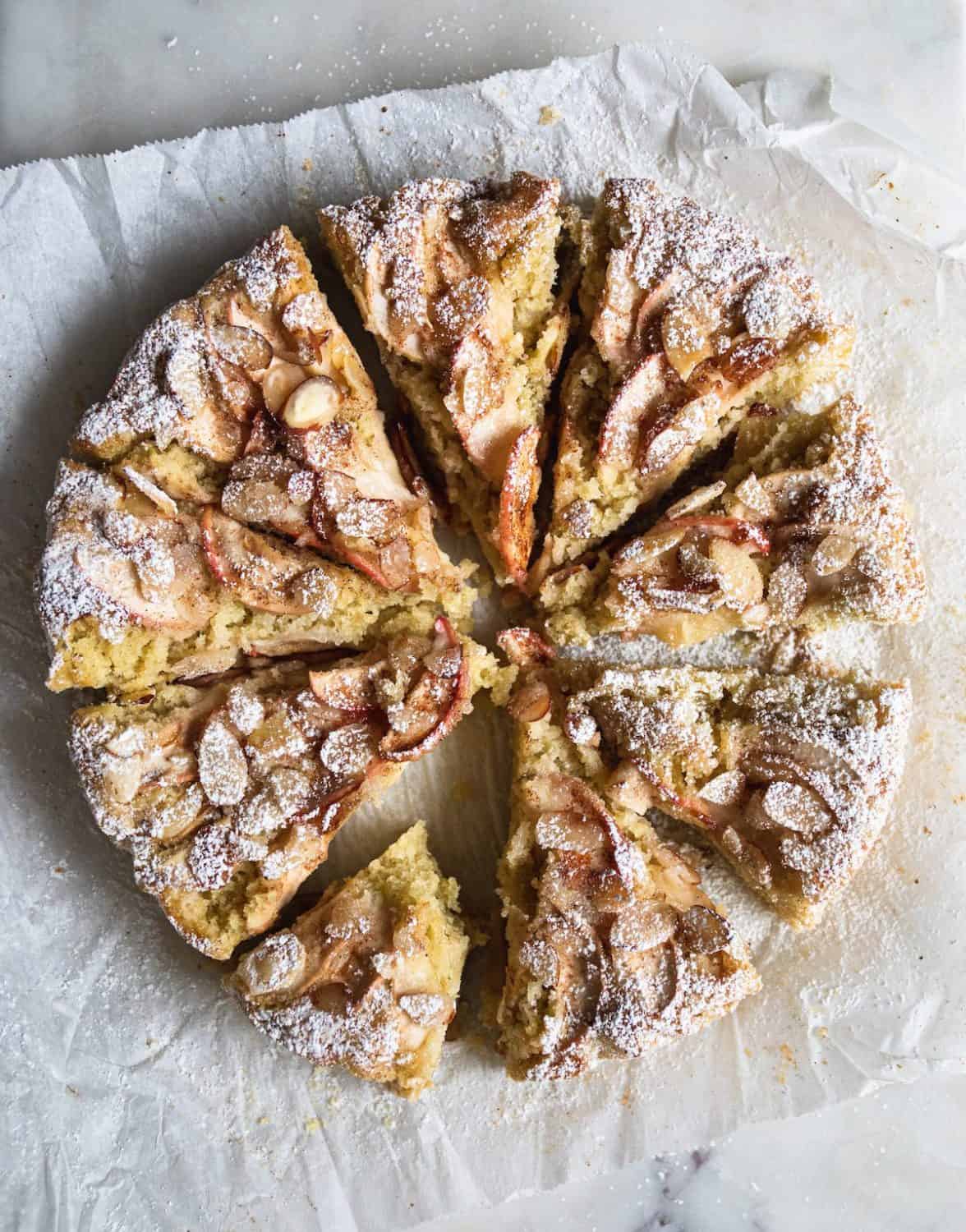 We love this super simple, easy-to-throw-together cake from Displaced Housewife. The cake base uses just eight basic ingredients and one bowl to make! Loaded with fresh apples (no peel!) and cinnamon and topped with crunchy almonds, this baby will be ready and out of the oven in under an hour! Yes, please!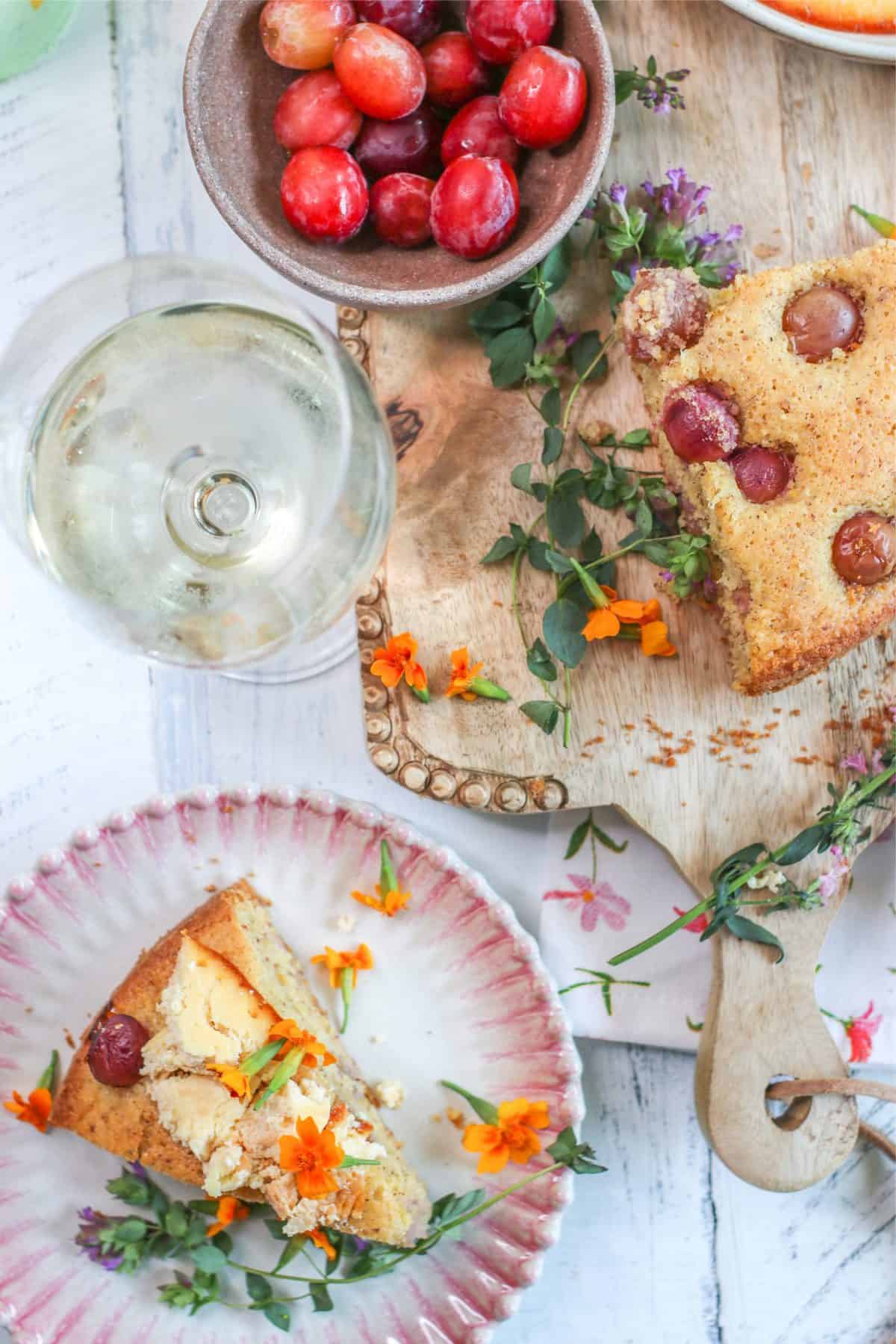 Have you ever wondered if you can bake with grapes? Well, you totally can! When roasted in the oven, grapes become jammy and intensely sweet. This easy-to-make cake from This Mess is Ours is moist, tender, and subtly sweet, with a pronounced olive oil flavor and the perfect hint of lemon and toasted almond! This olive oil cake also has an irresistible crunch factor folded throughout thanks to the addition of gluten-free polenta.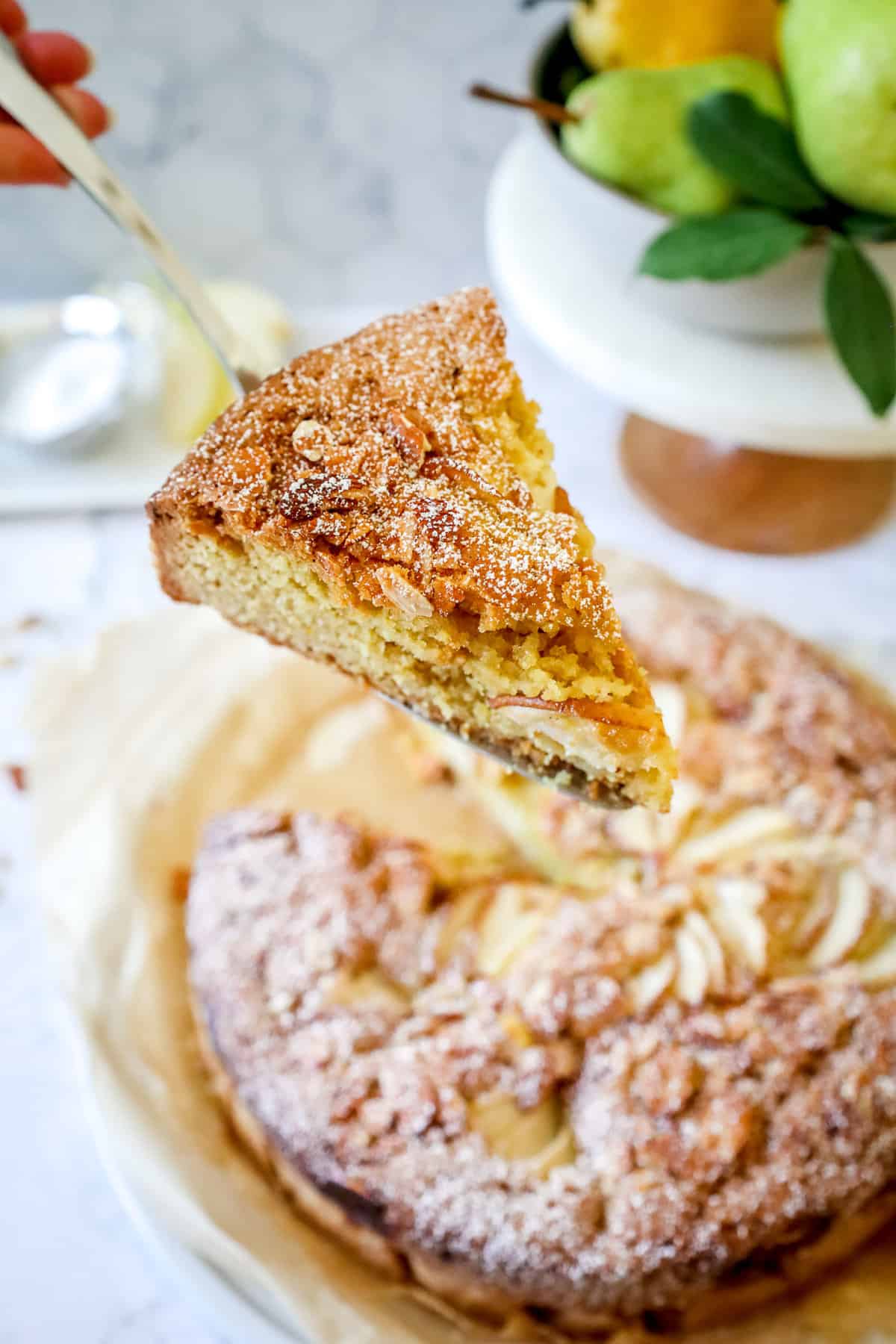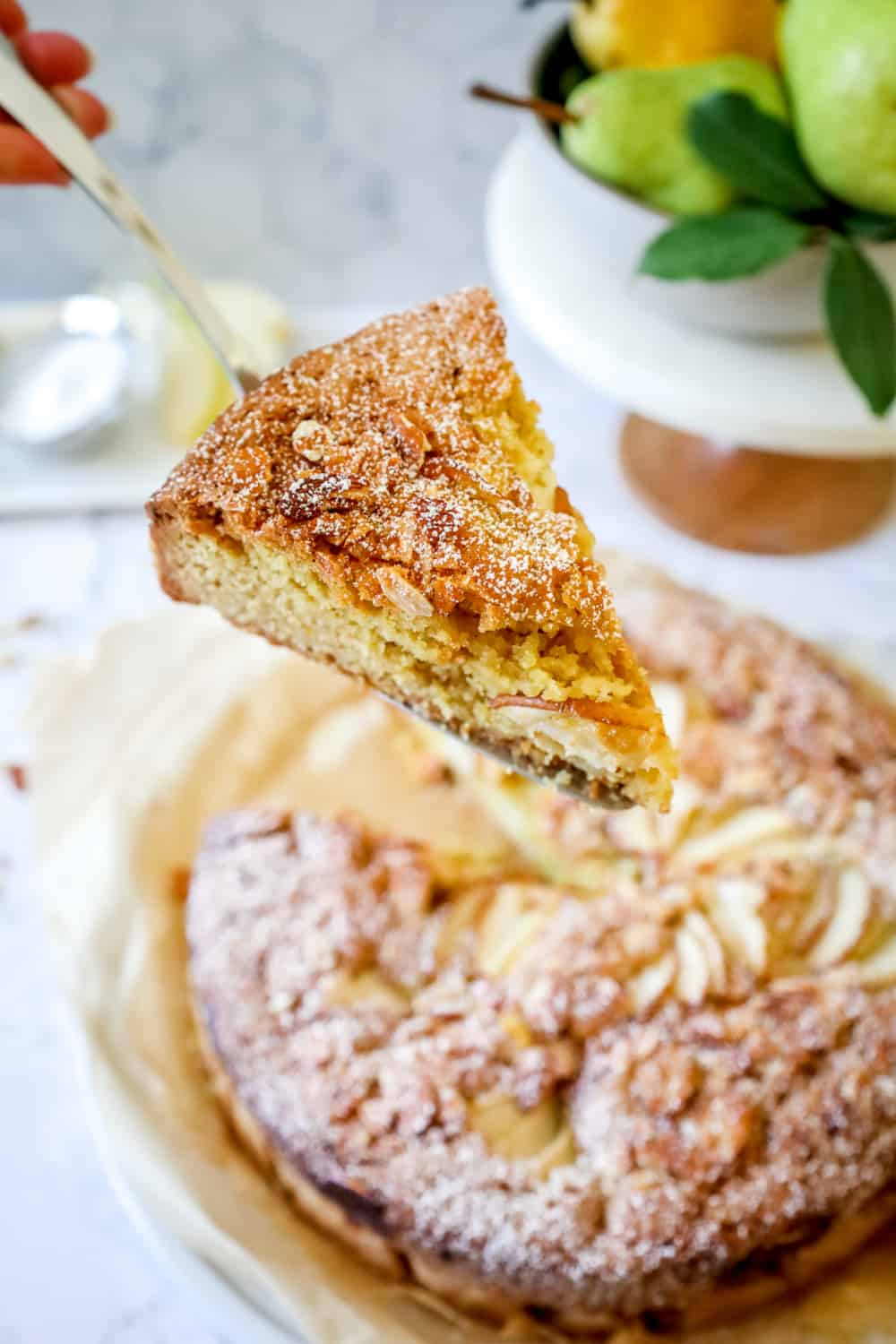 This Gluten Free Olive Oil Cake from A Girl Defloured is redolent with orange zest and amaretto, it's topped with sliced pears and almonds. It's so simple to make and absolutely delicious, and it's a recipe you will turn to again and again. Best part? It keeps well at room temperature and is best made a day ahead!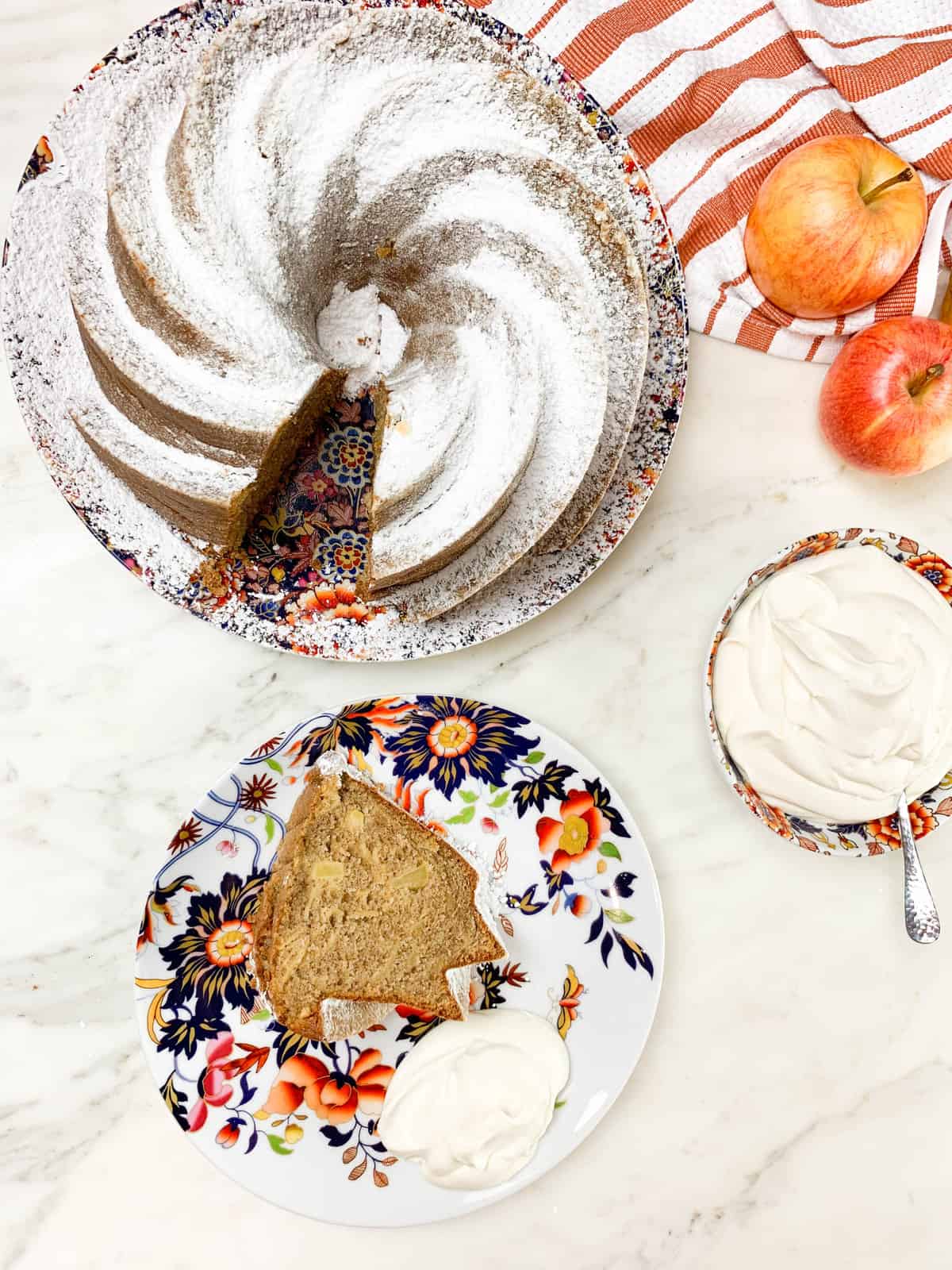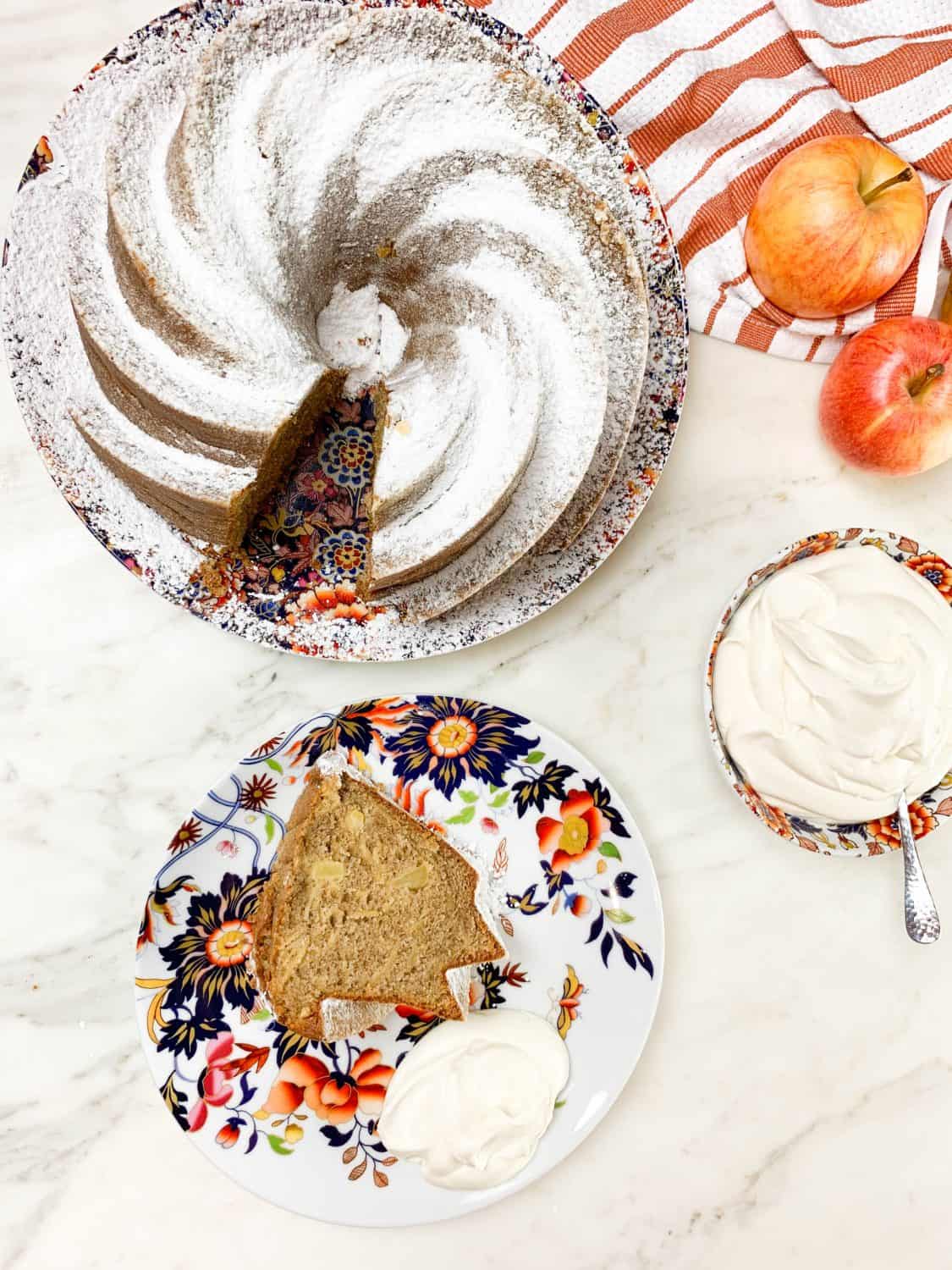 Our fall-inspired cake is the perfect dessert for fall! It is loaded with chunks of fresh apples, warming spices, and buttery olive oil.
What pairs best with a slice of olive oil cake?
Honestly, it probably depends on what time of day you are planning to serve your scrumptious cake. In the morning as a pastry for breakfast, go with a delicious French Press of the finest coffee you've got on hand. But, if you are serving slices of cake at the end of a hearty meal open a bottle of one of California's finest sparkling wines to make the experience a truly Golden State affair.
BE SURE TO SHARE YOUR FAVORITE CAKE RECIPES WITH US BY SNAPPING A PIC AND TAGGING US ON SOCIAL USING #CAGROWN.
Craving more CA Grown goodness? Follow us on Pinterest for fresh and fabulous recipe inspiration!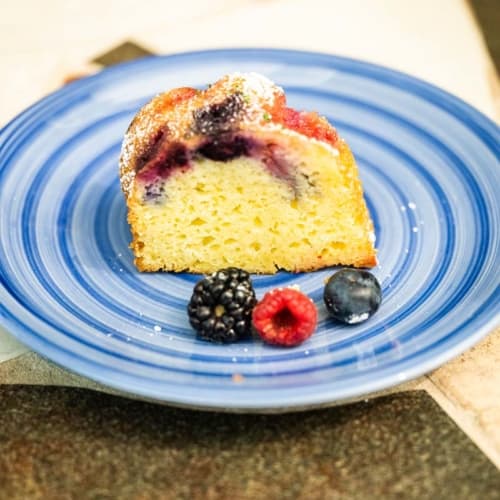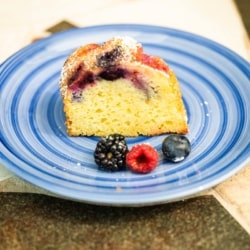 D'Luscious Lemon Lavender Berry Bundt
Olive oil cakes are sophisticated yet humble – truly memorable morsels that you should be making on the regular as an act of self-love.
Ingredients
4 large egg whites room temp
1 1/2 cup sugar granulated
1/2 cup Temecula Olive Oil Company D'Luscious Lemon Olive Oil (or 1/2 cup Extra Virgin Olive Oil plus 1 TBSP lemon zest and 1 tsp lemon juice)
1 1/2 tablespoons vanilla extract
3/4 cup sour cream full fat, room temp
2 1/2 cups all-purpose flour
1 teaspoon salt
2 teaspoon baking powder
1/2 teaspoon baking soda
1 1/4 cup milk full fat, room temp
1 1/2 cup mixed seasonal berries such as red raspberries, blueberries, blackberries
1 teaspoon fresh lavender flowers finely chopped
Powdered sugar for dusting
Instructions
Preheat oven to 350° F degrees.

Spray the inside of your Bundt cake pan generously with baking spray with flour

In a large mixing bowl beat egg whites until foamy.

Add sour cream and beat until combined.

In another bowl sift the dry ingredients. Add half of the dry ingredients and half of the milk to the main mixing bowl and mix just until the flour is moist. Add the remaining dry ingredients and milk, mix at low speed.

Scrape down the sides of bowl and ensure it's well mixed.

Pour batter into prepared pan and sprinkle 1/2 cup of berries on top, ensuring they are evenly distributed—Bake at 350 F until a tooth pick comes out clean. Approximately 40-45 minutes.

Remove from oven and place pan on cooling rack for 5 minutes. Loosen the edges and center with a knife or small spatula. Invert onto a cooling rack and remove the pan. Cool completely.

Dust the top of the cake with powdered sugar. Transfer to serving plate. Fill the center of the cake with remaining fresh berries.

If desired, garnish with additional berries and lavender.
Nutrition
Calories: 335kcalCarbohydrates: 49gProtein: 5gFat: 13gSaturated Fat: 3gPolyunsaturated Fat: 1gMonounsaturated Fat: 7gCholesterol: 12mgSodium: 342mgPotassium: 114mgFiber: 1gSugar: 29gVitamin A: 141IUVitamin C: 1mgCalcium: 93mgIron: 1mg
Click here to view the Google Web Story for this post!
Hungry for another slice of cake? These Bundt Cakes are real showstoppers too!
Aside from being absolutely delicious and beautiful, these Bundt Cakes call for ingredients that are always in season in California so that you can bake them up any time of year.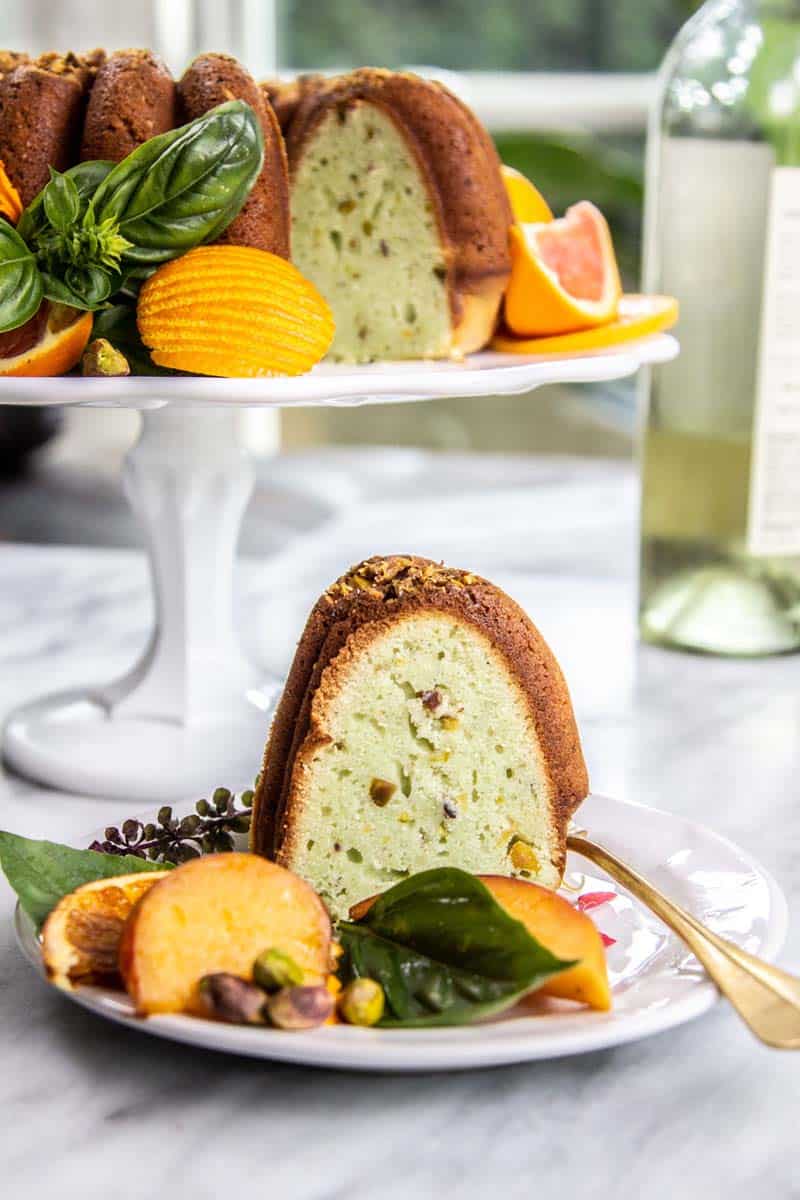 This recipe for bundt cake is unlike any other you have ever tried! In fact, this might be the easiest cake recipe you have ever baked. Just chop, mix, and bake. No need to ice this cake either; you can decorate and serve it with your favorite seasonal fruits and cut flowers.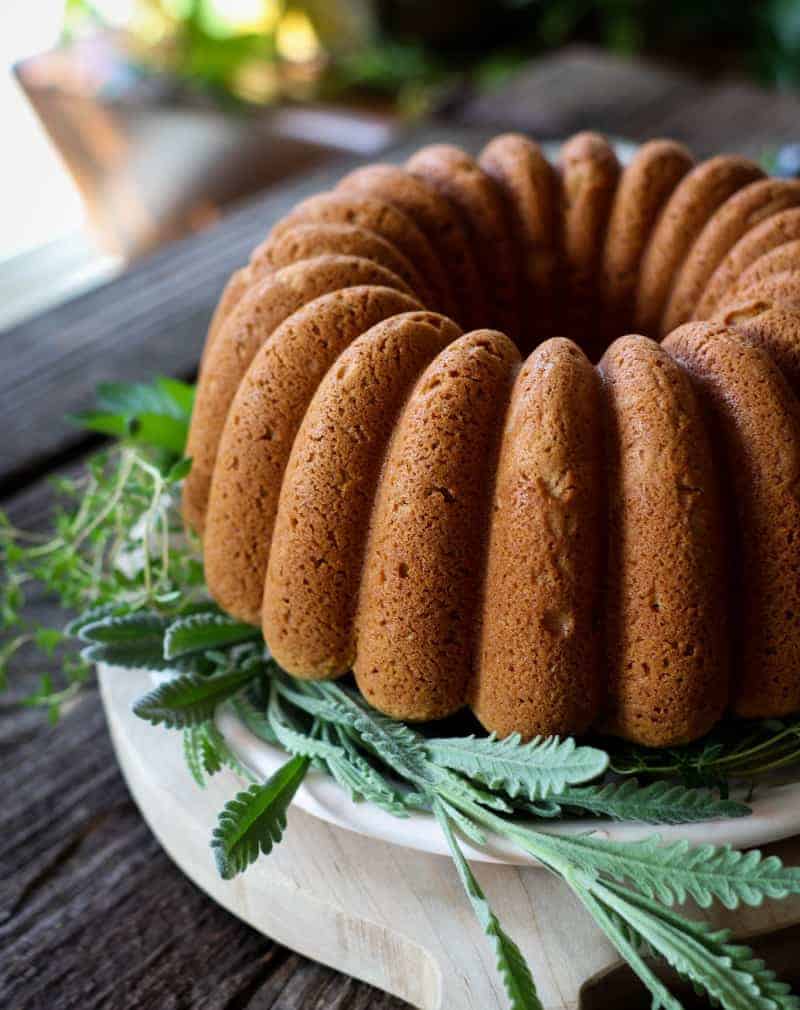 This moist, flavorful bundt cake from G Free Foodie is perfect for dessert or breakfast!
This recipe calls for Cream Sherry Wine which is sweeter than Dry Sherry Wine, but you can use either fortified wine in this recipe with excellent results.
This Mess is Ours' Orange Juice Cake is tender and moist, keeps well at room temperature for over three days, and can be customized to your liking with different types of nuts or fruit juices.
It's basically the easiest cake you will ever bake!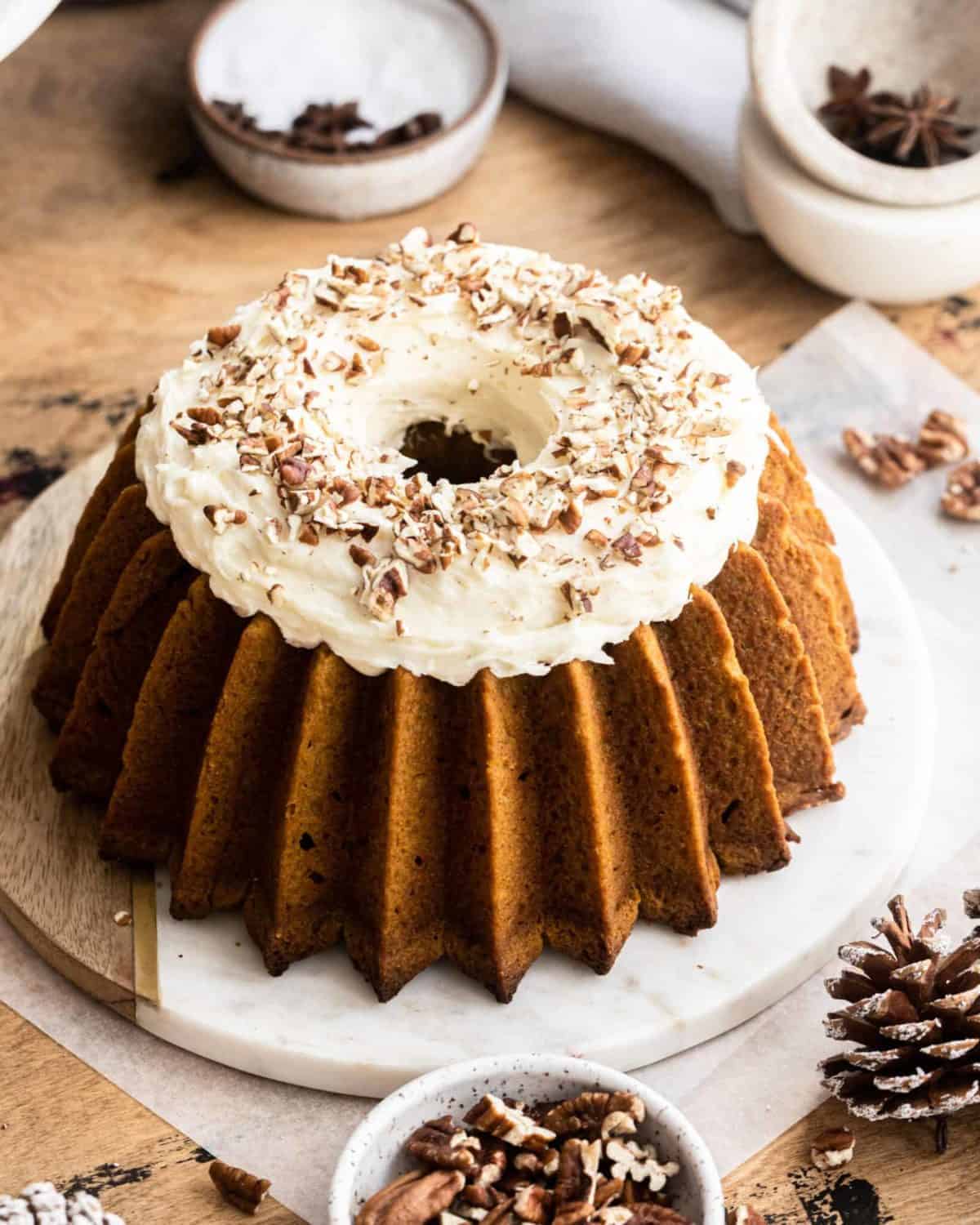 This bundt cake from Britney Breaks Bread is moist, perfectly spiced, and full of warm cinnamon flavors. Topped with a rich cream cheese frosting – so good! It's a delicious blend of sweet potato puree with hints of vanilla, nutmeg, and ginger topped with a luscious cream cheese frosting. If you love sweet potatoes, then you're bound to enjoy this cake!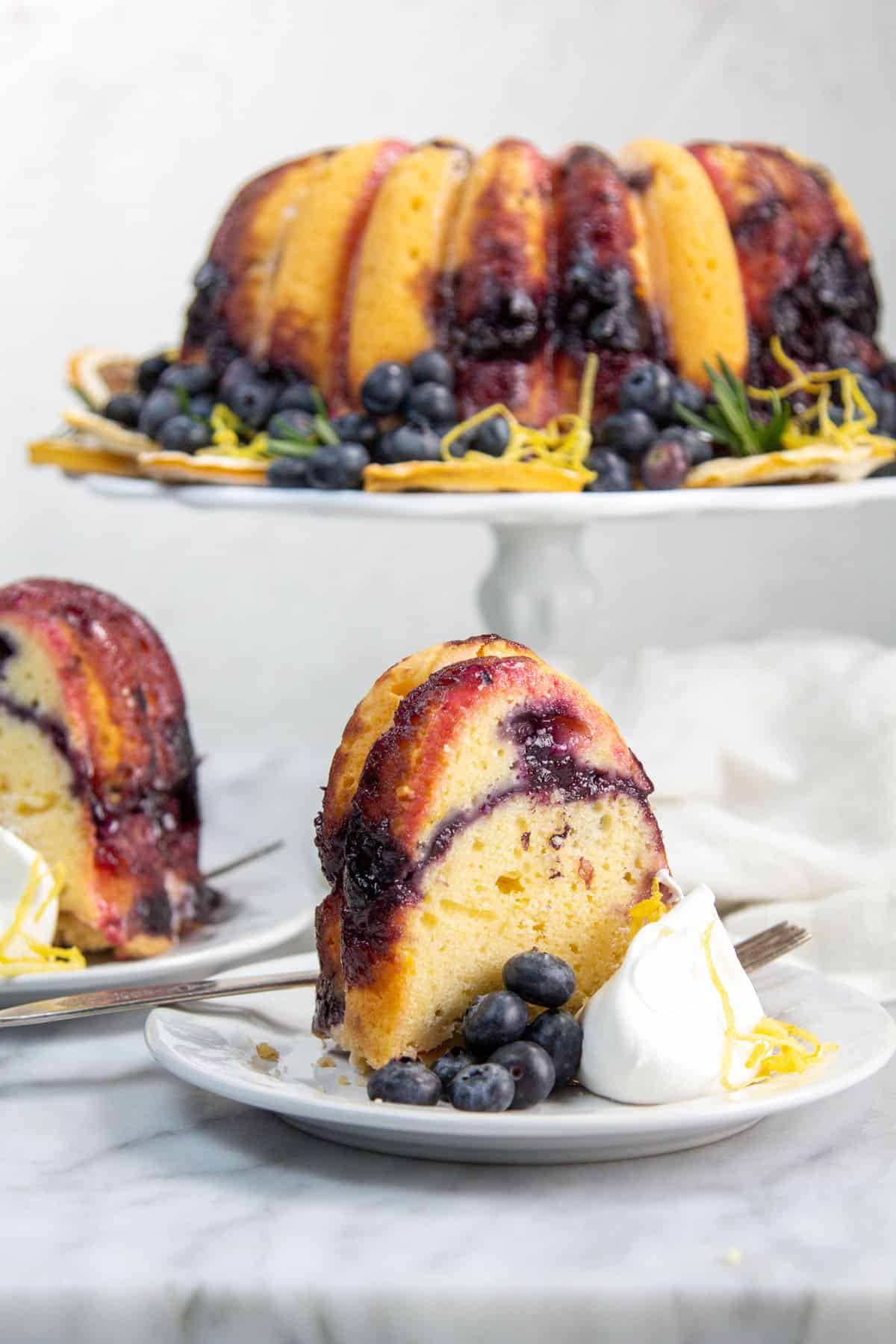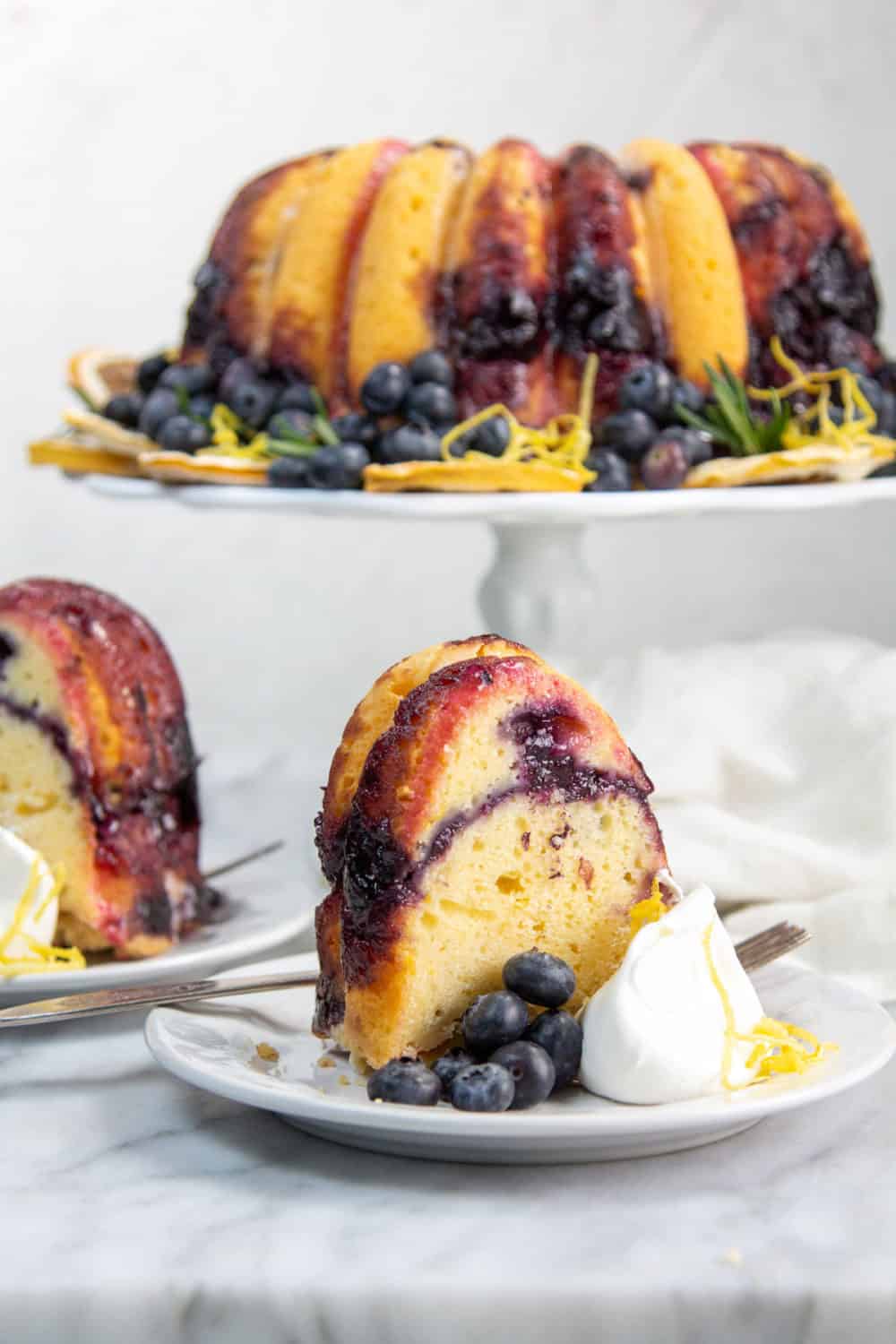 There's something truly magical about a delicious blueberry coffee cake. The sweet and tangy flavors paired with a moist, tender crumb is simply irresistible. Our step-by-step Blueberry Coffee Cake recipe is your key to creating the ultimate indulgence, perfect for baking ahead to ensure lazy weekend mornings or even for special occasions.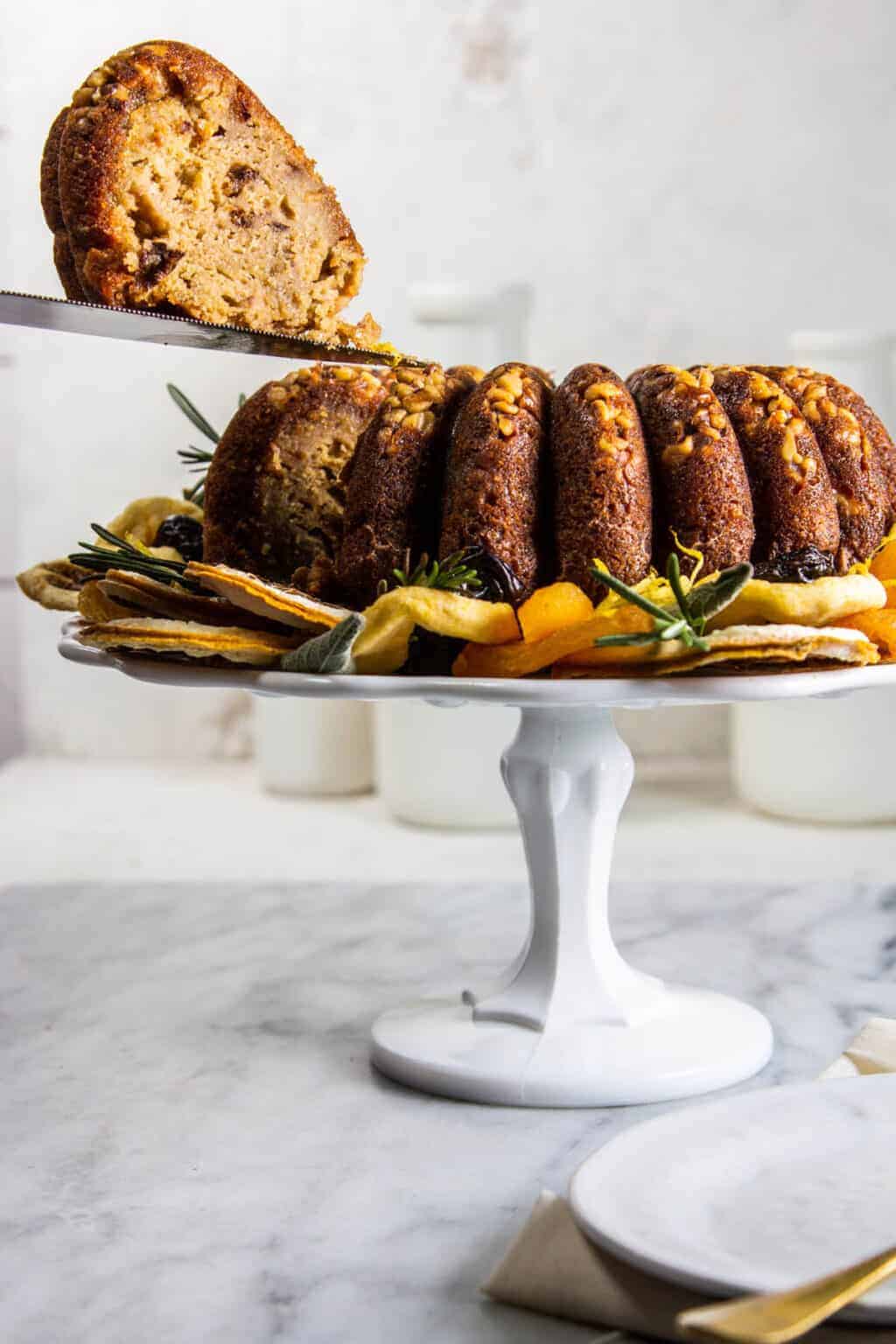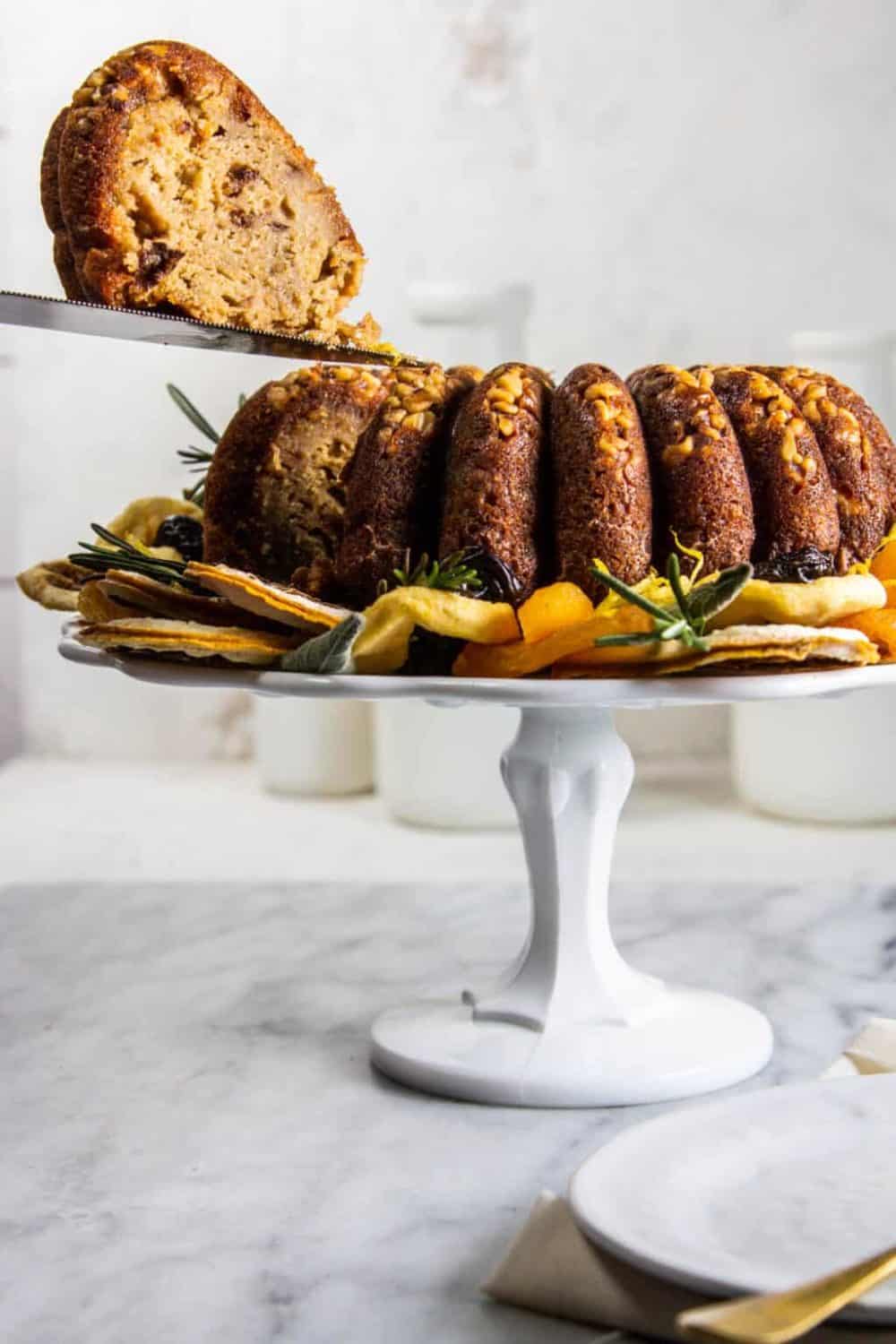 This article was written by Meg van der Kruik. Photo credit James Collier for California Grown.