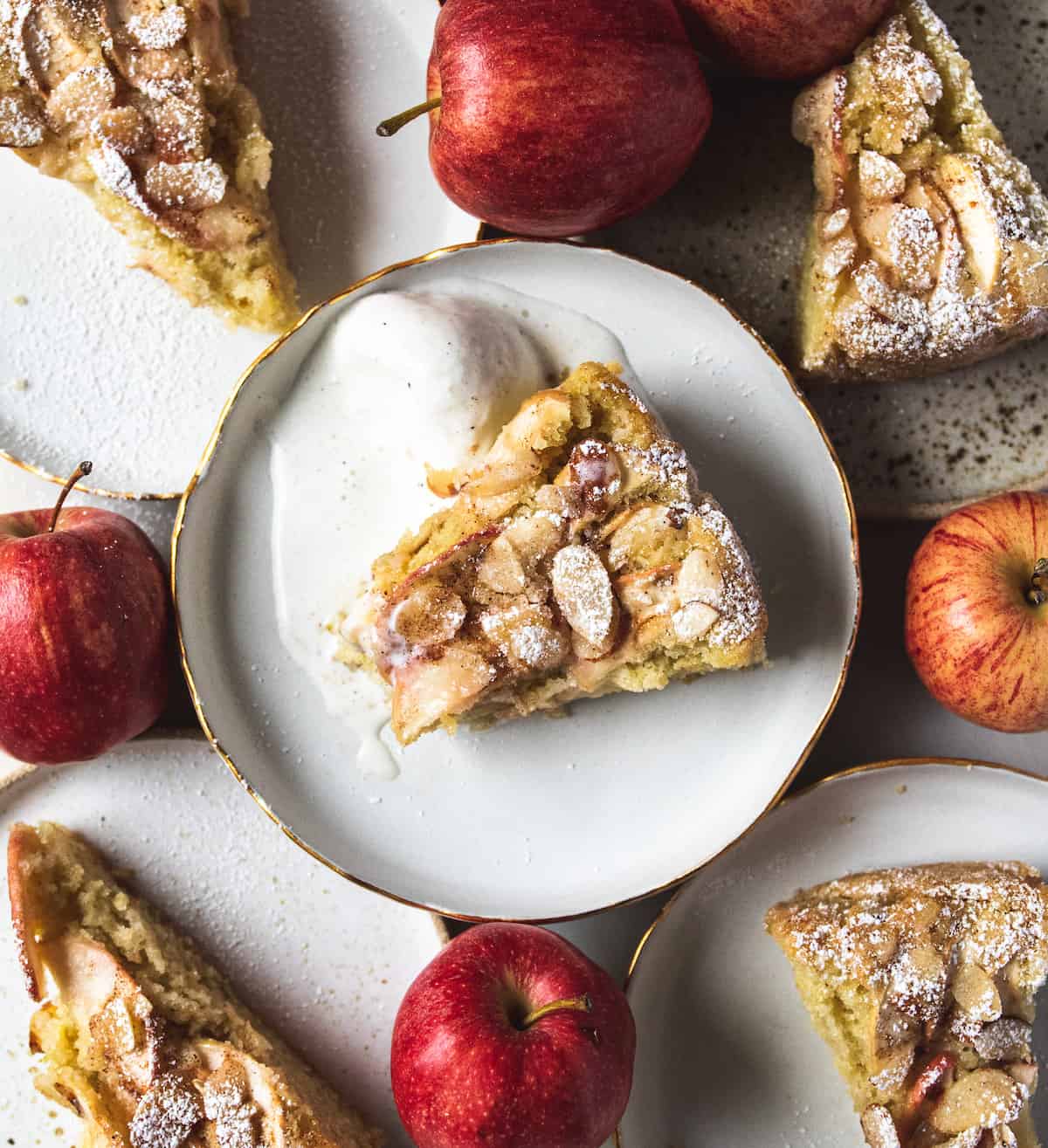 CA GROWN Blog
Discover. Learn. Connect.
Apple Cinnamon Cake – Rebecca of Displaced Housewife
November 8, 2021
Eat the Season!
Sign Up For Weekly Recipes
« Back to Recipes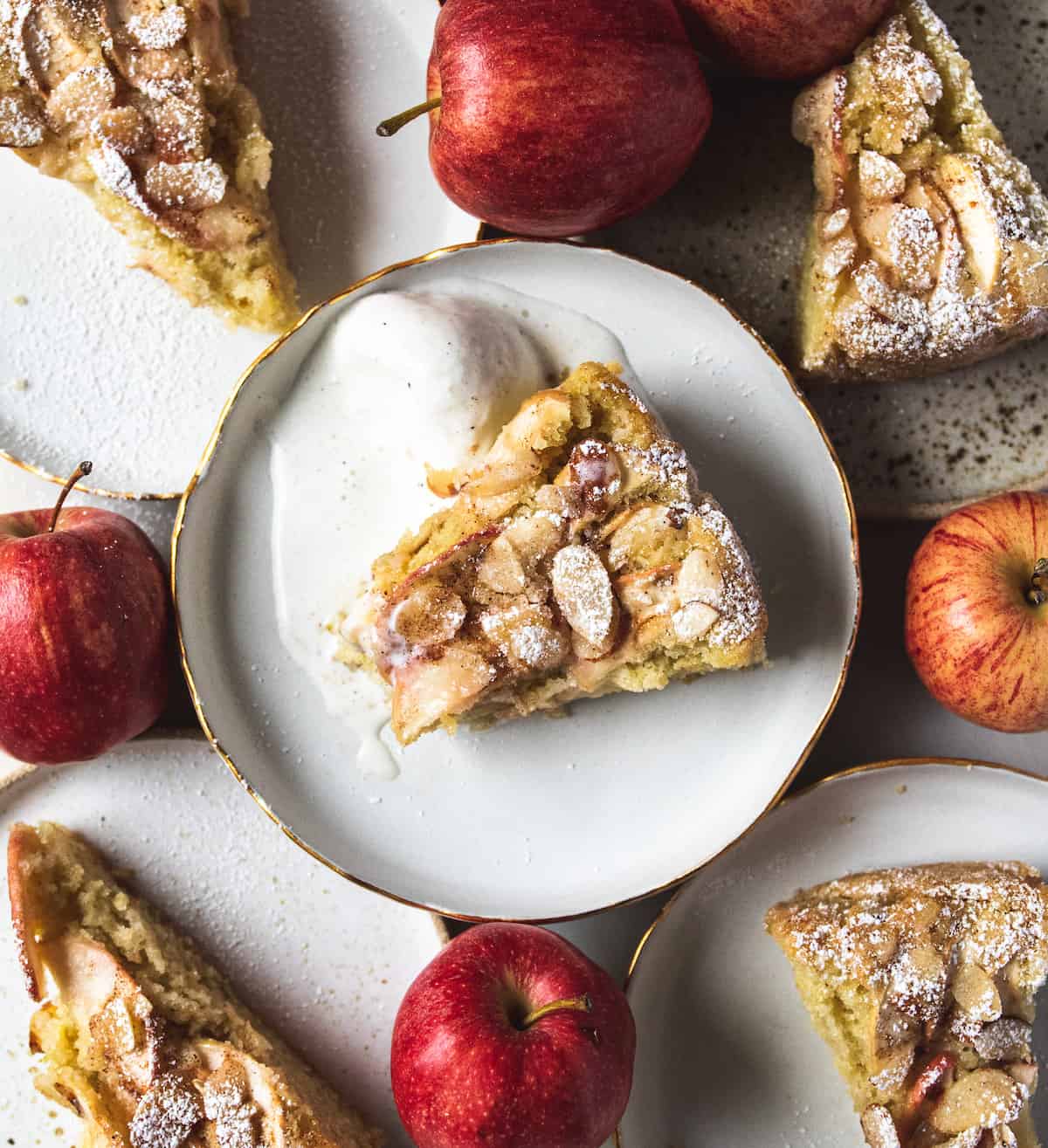 Apple Cinnamon Cake – Rebecca of Displaced Housewife
We love this easy-to-throw-together Apple Cinnamon Cake from Rebecca of Displaced Housewife! The cake base uses just eight basic ingredients and one bowl to make! Loaded with fresh apples (no peel!) and cinnamon, and topped with crunchy almonds, this baby will be ready and out of the oven in under an hour! Yes, please!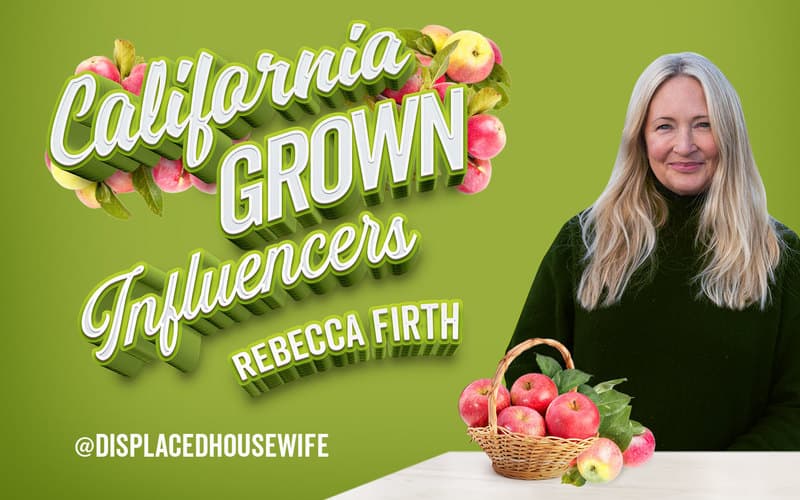 From Rebecca:
Being born and having lived in Southern California most of my life, I was literally raised on California agriculture! California's diverse climate makes it so easy to enjoy strawberries year-round. Plus, ripe passion fruit from the central coast, and the most delicious wines from northern California.
Most people don't realize how much of their produce comes from California. More often than not, those almonds you're noshing on (and that top my Apple Cinnamon Cake), the tomatoes on your bruschetta or the orange zest going into your scones is from a fruit or veg that came out of California soil.
Currently, I live on California's central coast, surrounded by farmland. I appreciate more the ever the care that California's farmers put into keeping beautiful, delicious produce on our tables!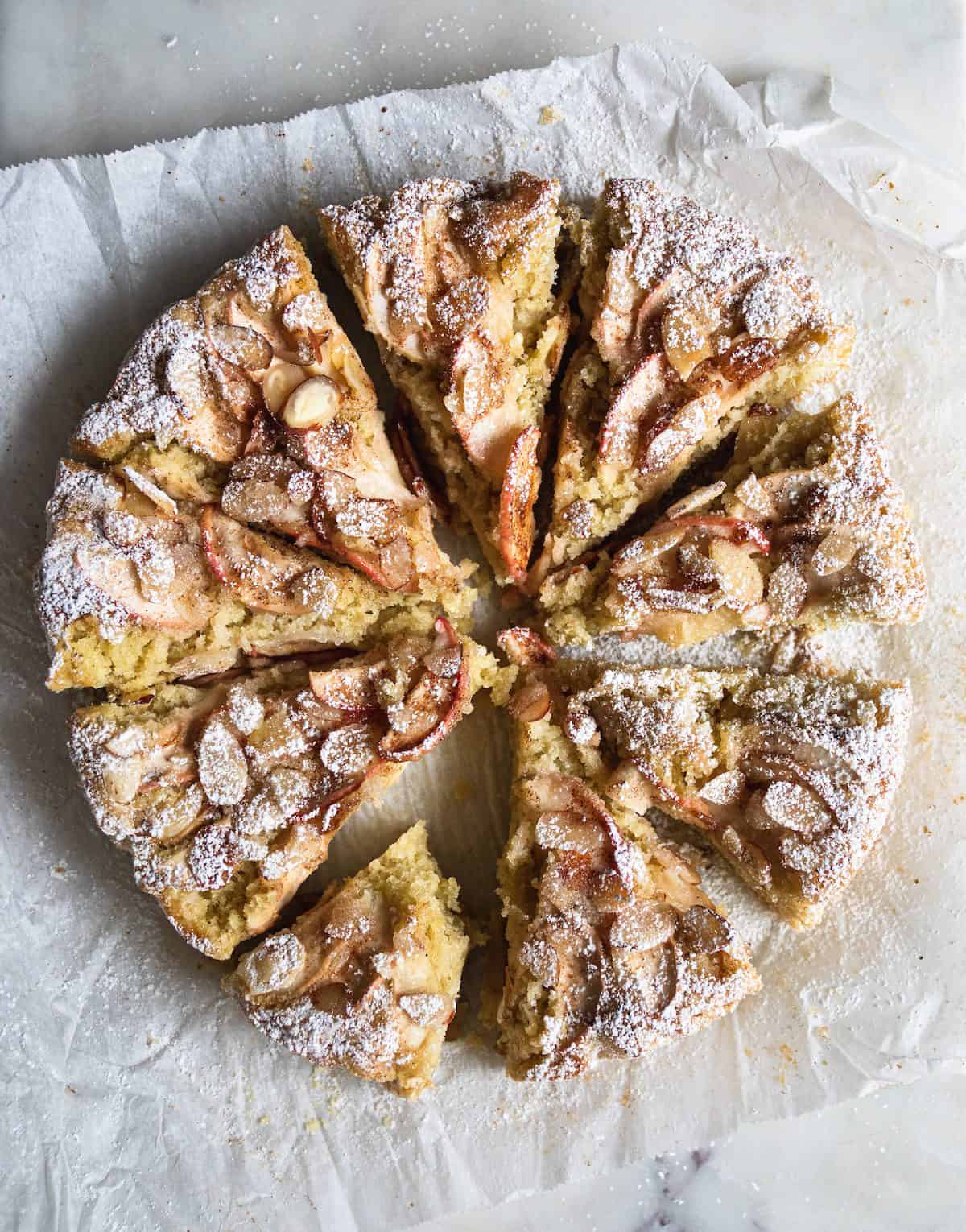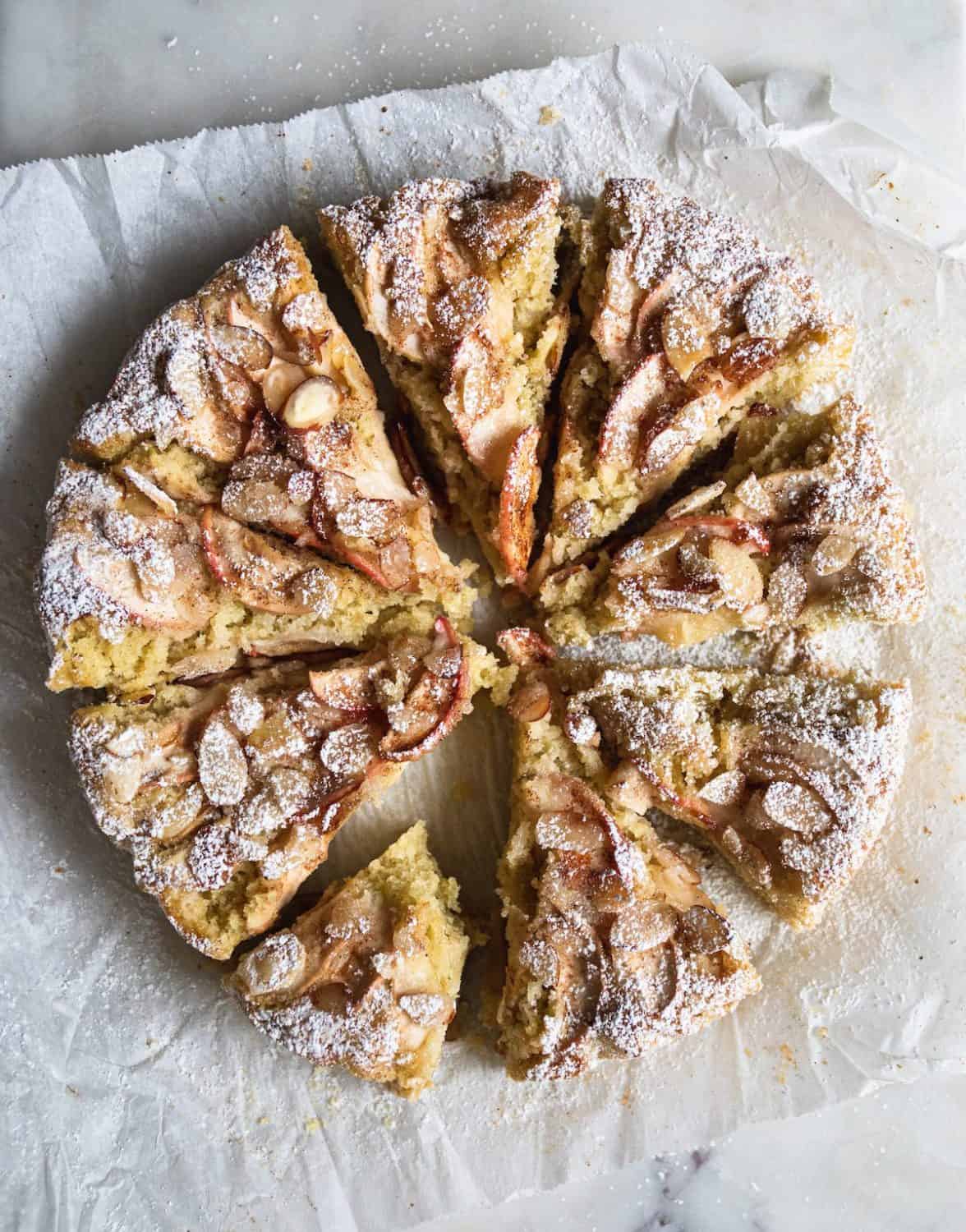 Here are even more of Rebecca's California-inspired recipes for you to love: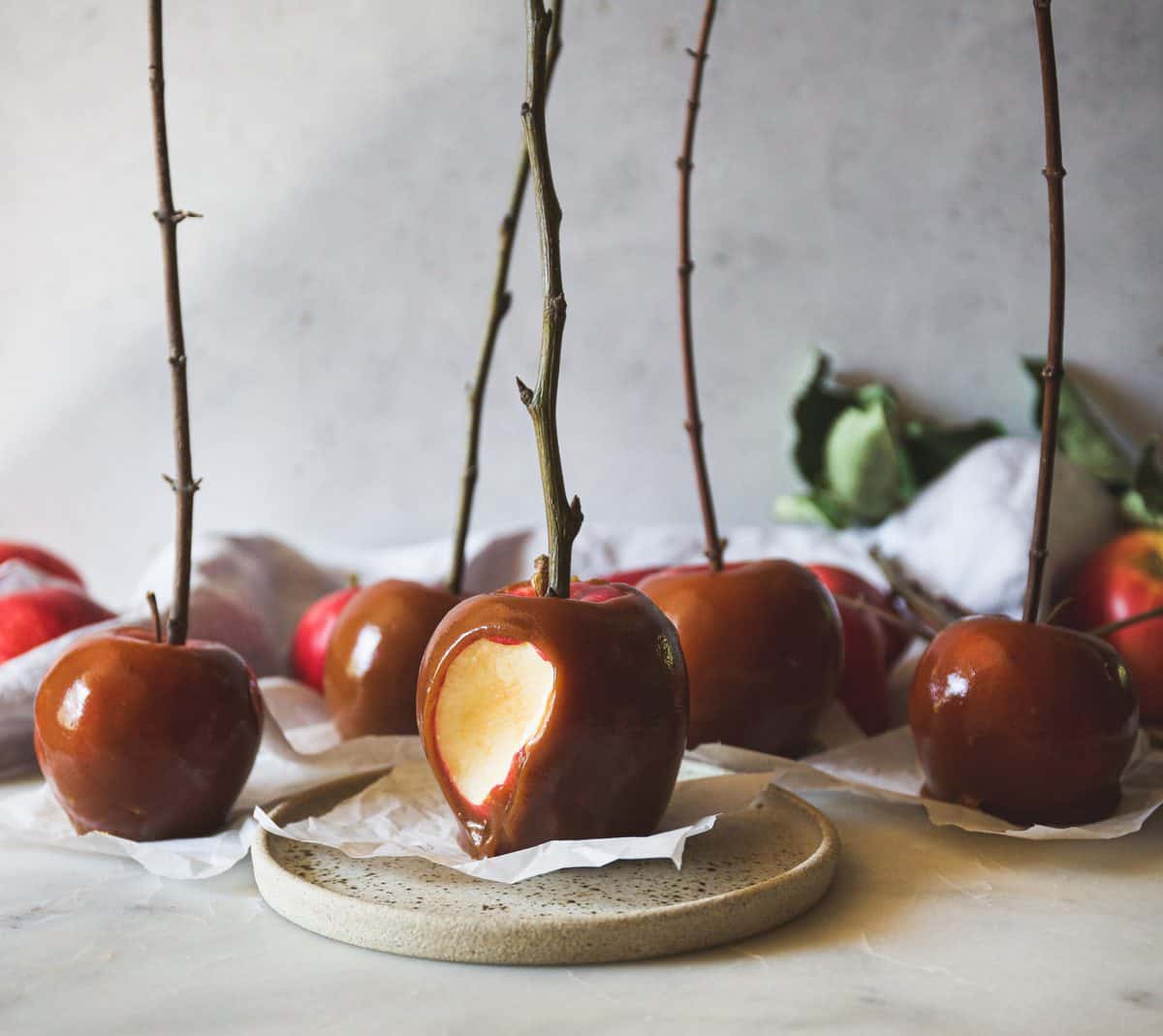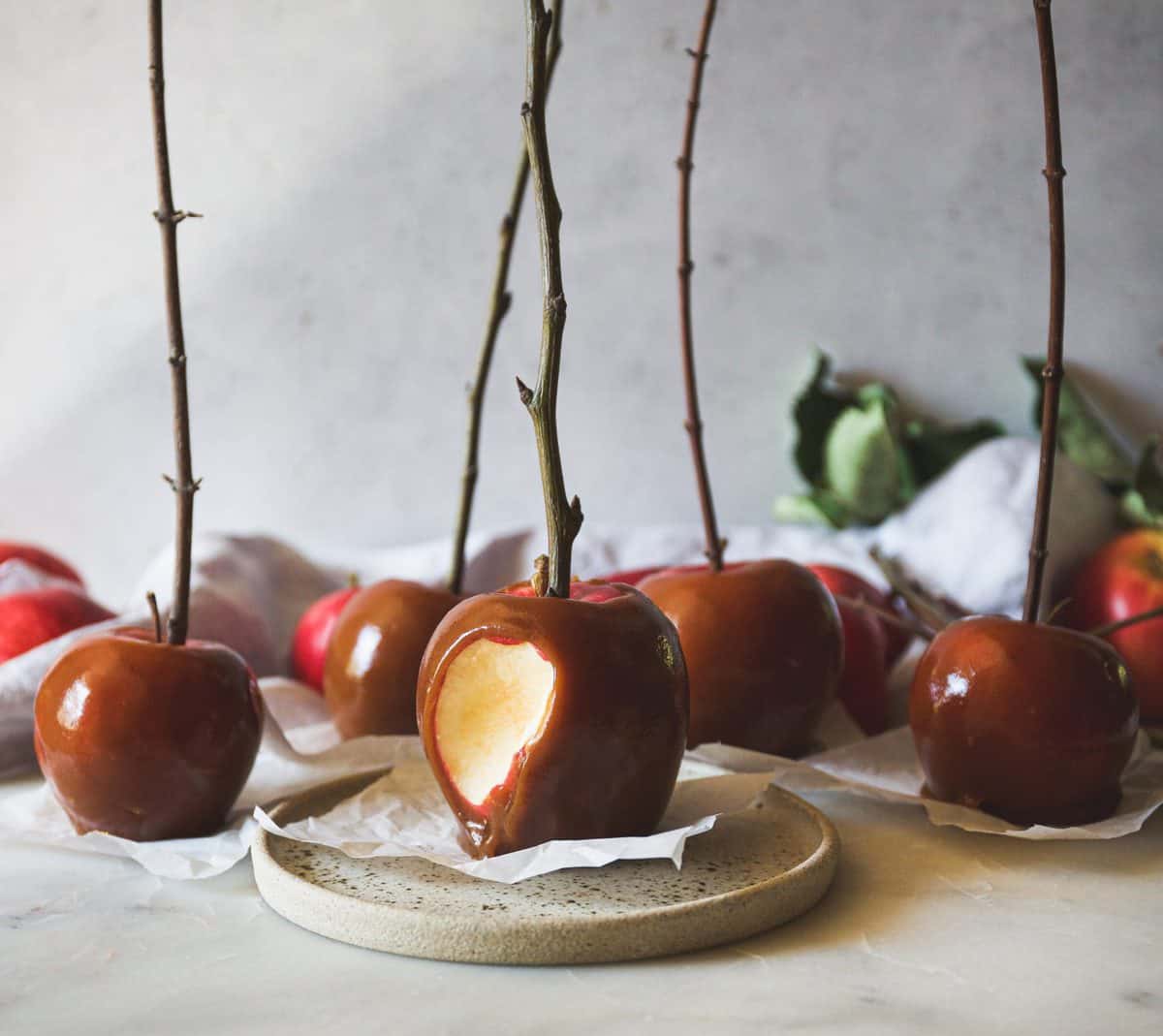 Burnt Caramel Apples are about to become your new favorite treat. Let me set the scene: cool, crisp apples dipped in the deepest, softest caramel. You will not go to battle with this caramel, it will not pull out a tooth and you won't have to struggle with it sticking to your teeth. Soft, rich, cool, crisp. Are you sold yet?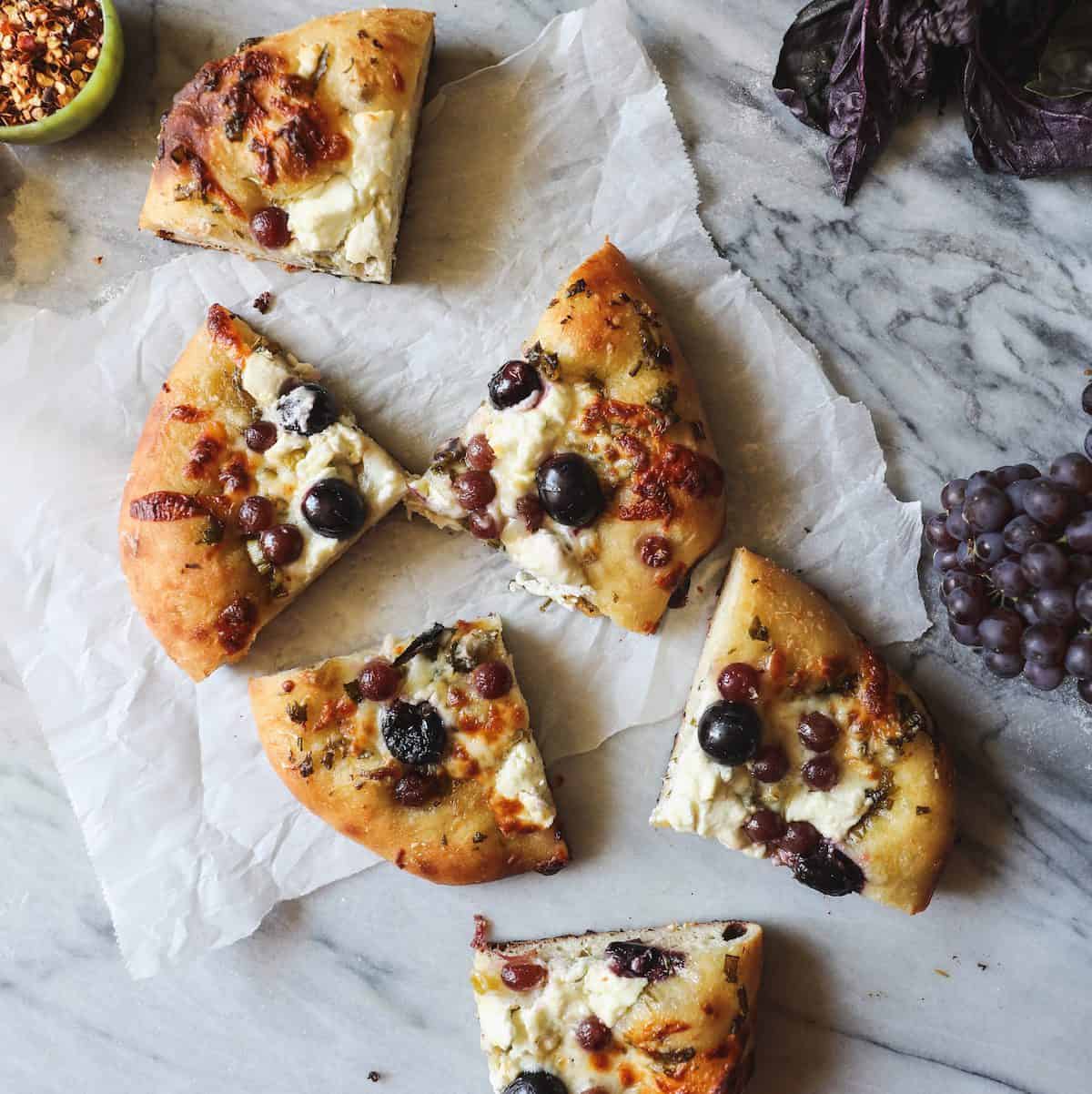 My most favorite beer-crust pizza recipe + the easiest, most delicious pizza sauce! Both the dough and sauce can be mixed and stashed separately in the fridge for several days, making this the ultimate in meal planning. Top with any combination of greens, olives, finely sliced sweet potatoes and cheese. Have fun friends!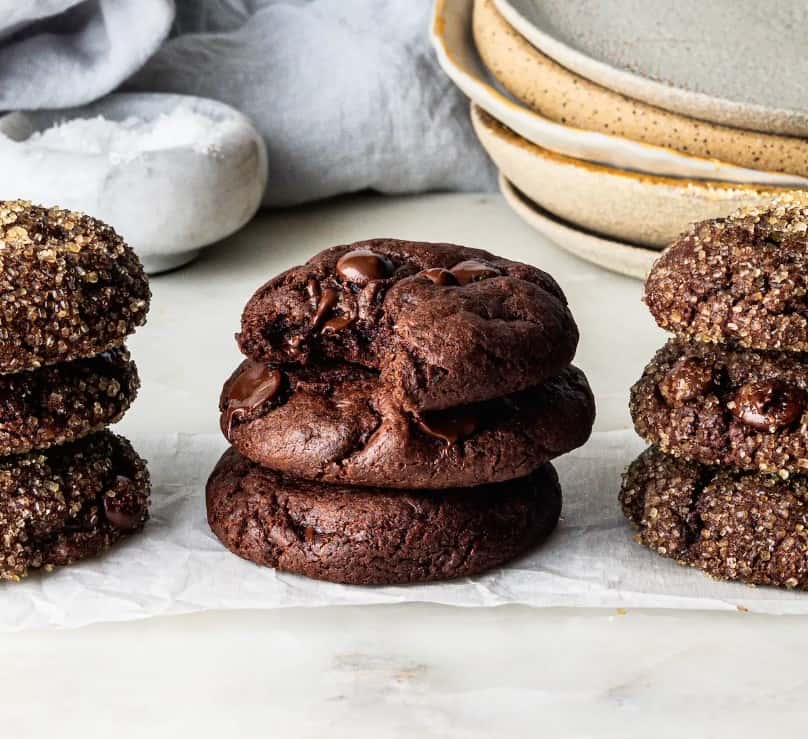 Brace yourself, you're about to meet your new Favorite Brownie Recipe! These fudgy cookies are extra delicious, with California Prunes as the secret ingredient! An even bigger secret: the cookies are vegan too, and bottom-line, just delicious. Full stop.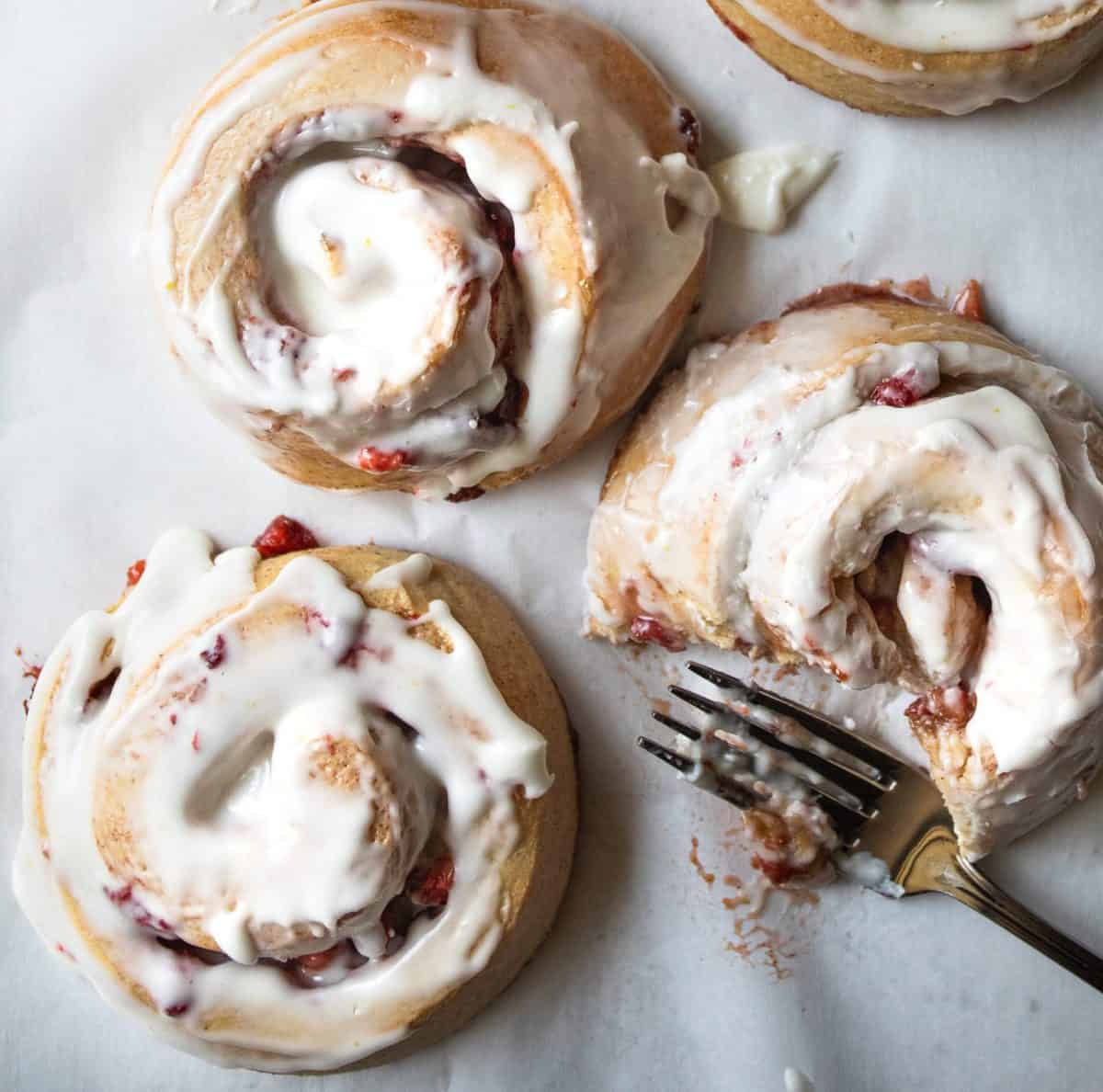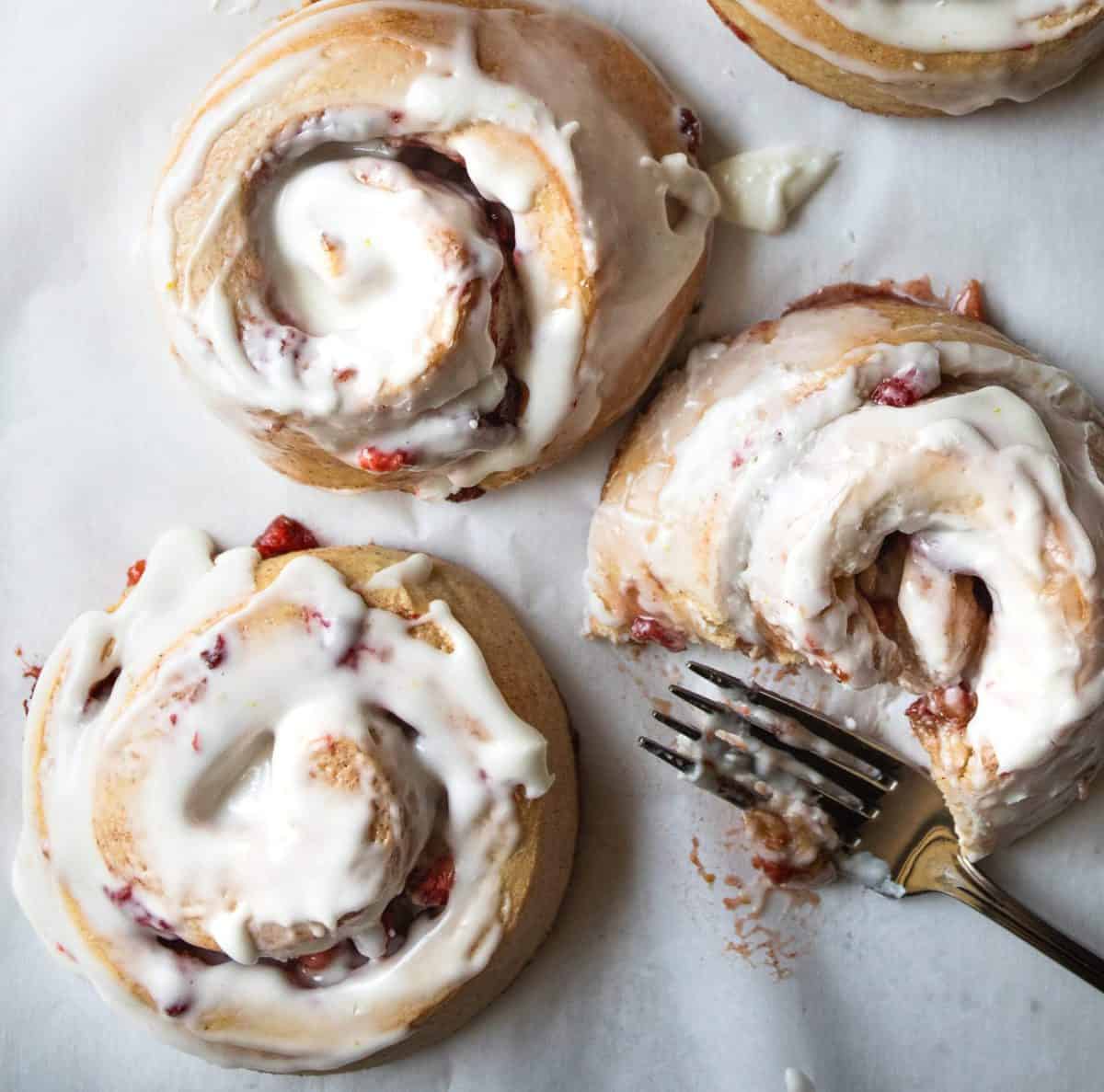 We make a quick strawberry jam with strawberries, sugar and lemon juice + zest, and nothing else. We fashion a rich dough with egg yolks, buttermilk + dotted with cinnamon, and then shove it in the fridge and forget about it.
These are the kind of jam rolls that you can make for an event without slaving and waiting – because ain't nobody got time for that.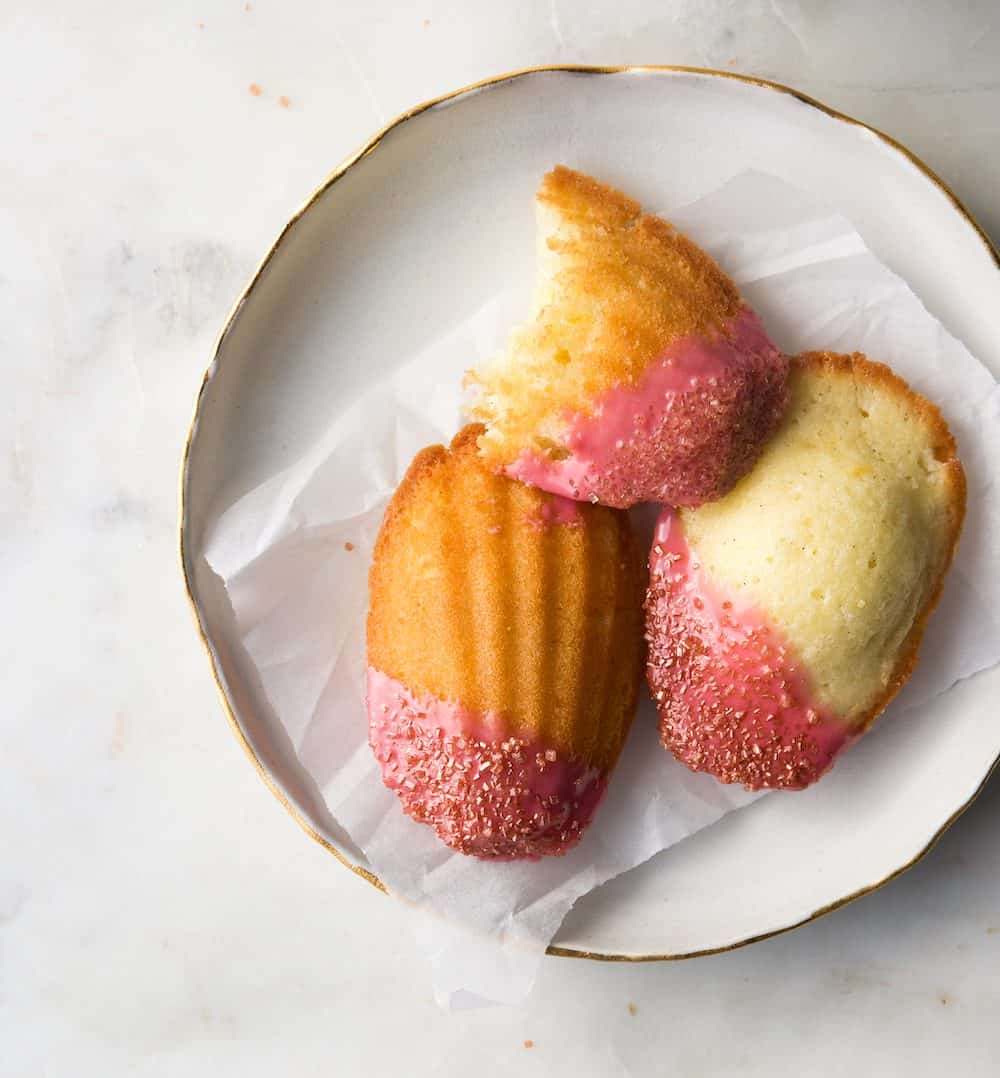 These light, cake-like cookies are laced with vanilla and orange flavors, plus an optional (and recommended!) cranberry glaze. They have a soft, delicate sponge-like texture. They're like mini, bite-sized portable cakes. My easy recipe includes lots of tips + tricks to make these madeleines perfect every time!
Rebecca Firth is a food writer, photographer and creator of the desserts-focused blog, Displaced Housewife and author of The Cookie Book and The Cake Book (coming December 2021!). She's been working in food for almost a decade – first in catering, then for a local bakery, and now creating recipes for her blog, cookbooks and favorite brands. Rebecca was a finalist of the 2017 Saveur Blog Awards, and her work has appeared in Tasting Table, Sunset Magazine, Buzzfeed, Teen Vogue, Saveur Magazine, Food & Wine and The Washington Post—just to name a few!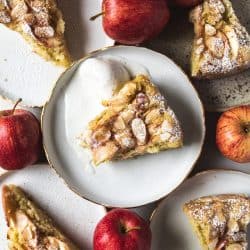 Apple Cinnamon Cake by Displaced Housewife
We love this super simple, easy-to-throw-together Apple Cinnamon Cake. The cake base uses just eight basic ingredients and one bowl to make! Loaded with fresh apples (no peel!) and cinnamon, and topped with crunchy almonds, this baby will be ready and out of the oven in under an hour! Yes, please!
Ingredients
For the Cake
1 cup granulated sugar 200 g
3 large eggs room temperature
2/3 cup good-quality extra-virgin olive oil 149 g
1 teaspoon almond extract 4 g
1½ teaspoons baking powder 8 g
½ teaspoon baking soda
1 teaspoon sea salt 6 g
1-2/3 cups all-purpose flour 225 g
To Garnish
2 medium apples cored and cut into thin slices about 388 g
¼ cup sliced almonds 28 g
1 tablespoon fresh lemon juice 14 g
½ teaspoon cinnamon
3 tablespoons granulated sugar 36 g
Instructions
Preheat oven to 350ºF (177ºC). Grease a 9-inch (23-cm) round cake pan and line with parchment paper, greasing the parchment paper as well.

In a large bowl, whisk together the sugar and eggs until thick and frothy, about 2 minutes. Add in the olive oil, almond extract, baking powder, baking soda and salt and whisk for 1 minute more. Add in the flour and mix until just combined.

Pour batter into the prepared baking dish. Starting on the outside of the pan, lay the apple slices one next to the other, slightly overlapping, and work your way to the middle. Sprinkle the almond slices evenly over the top, drizzle with the lemon juice and then sprinkle with the cinnamon (do this from up high, pinching some between your thumb and index finger). If you find dusting the cake in cinnamon challenging, consider combining it with the sugar first and then sprinkling over the top. Finally, dust the top with sugar and bake in the center of the oven for 40 to 45 minutes or until puffed, lightly bronzed and a toothpick inserted into the center comes out with some crumbs but no wet batter. Let cool on a rack for 20 minutes before taking out of the pan to finish cooling on a rack. Serve at room temperature.
Nutrition
Serving: 1sliceCalories: 593kcalCarbohydrates: 86gProtein: 10gFat: 24gSaturated Fat: 3gPolyunsaturated Fat: 3gMonounsaturated Fat: 16gTrans Fat: 1gCholesterol: 61mgSodium: 465mgPotassium: 195mgFiber: 4gSugar: 35gVitamin A: 114IUVitamin C: 3mgCalcium: 87mgIron: 4mg