Old Town Temecula's Best Smelling Gift Shop
Find Sweet Smelling Gifts at Temecula Lavender Co.
Jan Schneider started planting lavender on her small farm in Temecula when she was on maternity leave. She was looking for something to fill her time before she went back to work. What started as a quirky hobby however, morphed into a thriving small business with a storefront in Old Town Temecula called Temecula Lavender Company. In the very busy days before mother's day, we had the opportunity to visit her in her sweet-smelling shop to learn more about what they make and offer.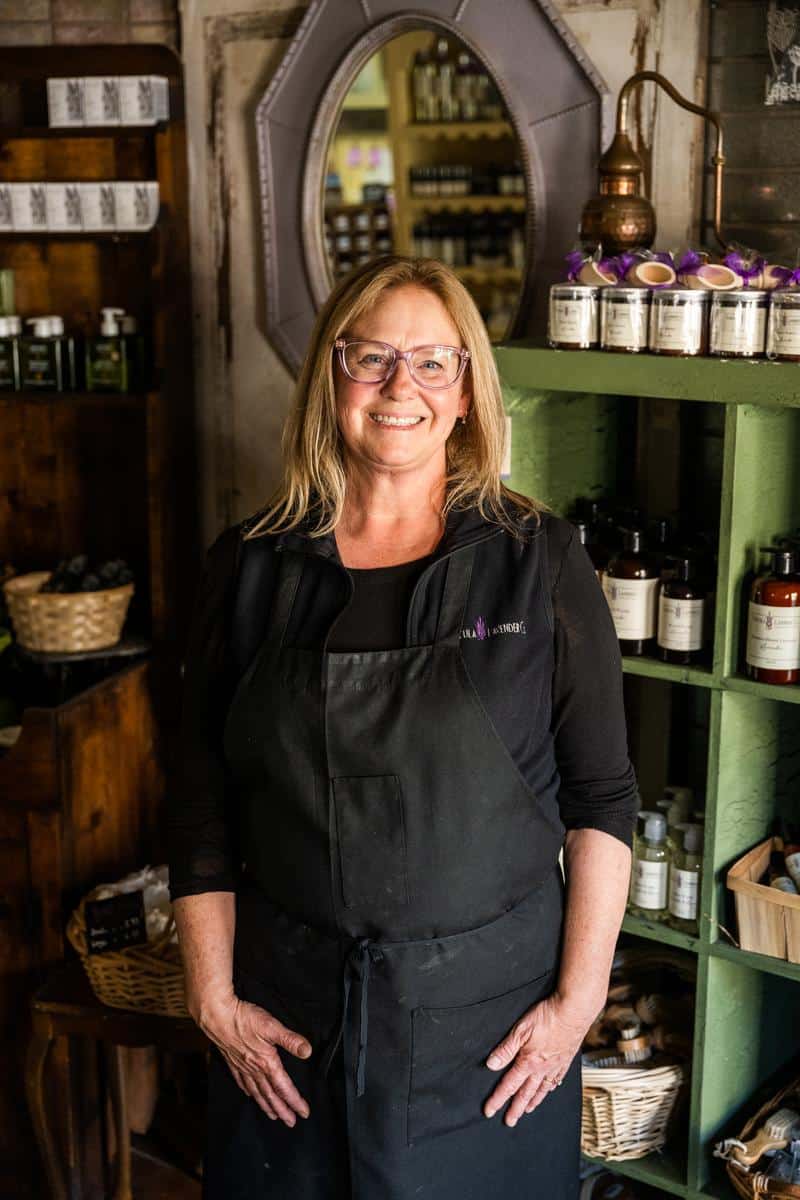 Jan is the first to admit that she's always looking for ways to keep herself occupied. "The lavender just kind of started as a few plants, then a few more, and then a few more. Then I got to the point where I had a lot. So I started making products for fun," says Jan. "We did a couple of different soaps, lotions, lip balms, oil blends, and that sort of thing."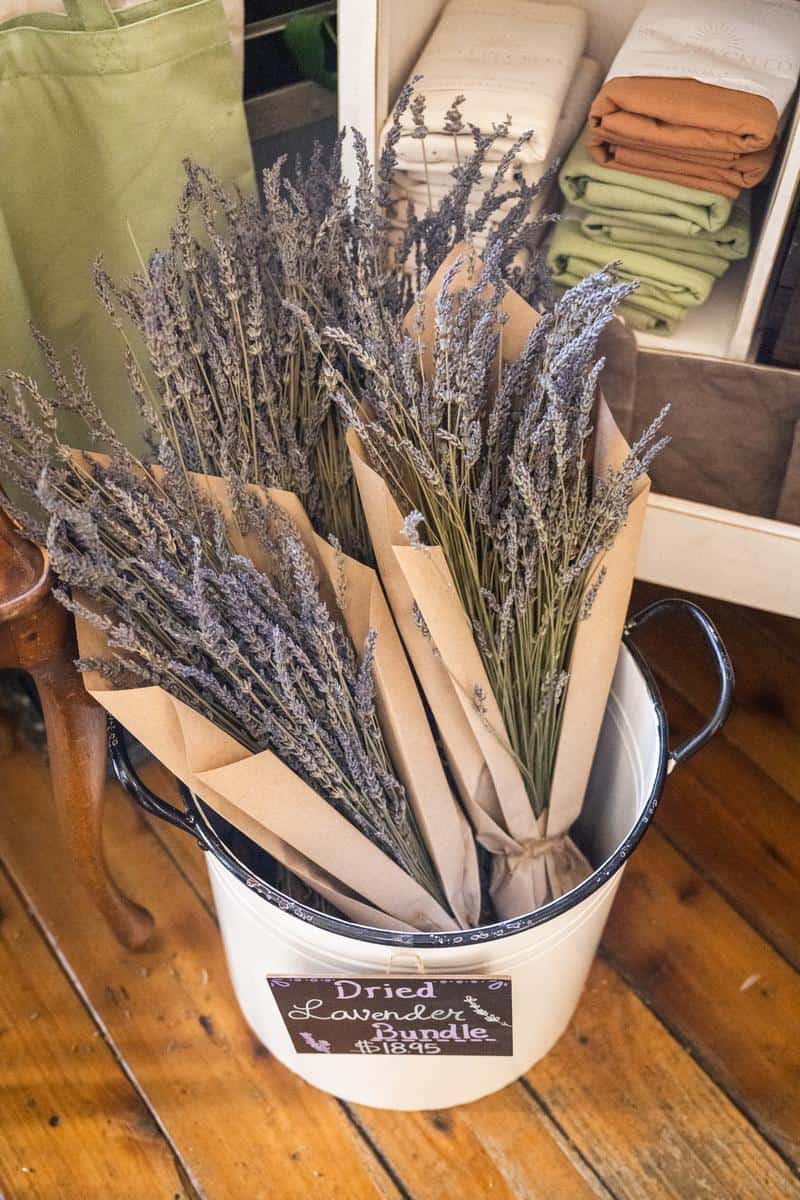 Flower Power
Jan started selling her goods at local farmers' markets and eventually decided to open a storefront. Opening in 2010, Temecula Lavender Company is located in the same small space on Old Town Front Street since its beginnings.
Together, Jan and her husband moved to the area from San Diego twenty-six years ago. Frequent visitors to Temecula for years before the move, they were very happy when Jan's husband, a scientist, was relocated to the area for work, giving them an opportunity to become part of the community. They bought a small farm on a few acres and today, Jan grows about 4,500 lavender plants on about a half acre of their land.
Though Jan makes and sells a variety of products, everything starts with her the essential oil from her lavender plants. "We don't use any fragrance oils or anything like that. And my husband came up with most of the recipes that we use for our products," she explains.
Jan appreciates that the lavender plants do so well in the local, Mediterranean climate. "There's no reason not to farm your lavender organically or sustainably. It grows very well in the area and doesn't take a lot of water or need a lot of amending," she says. "In fact, you can ignore it for most of the year. We harvest everything by hand, and I just have a little drying shed that's on the property."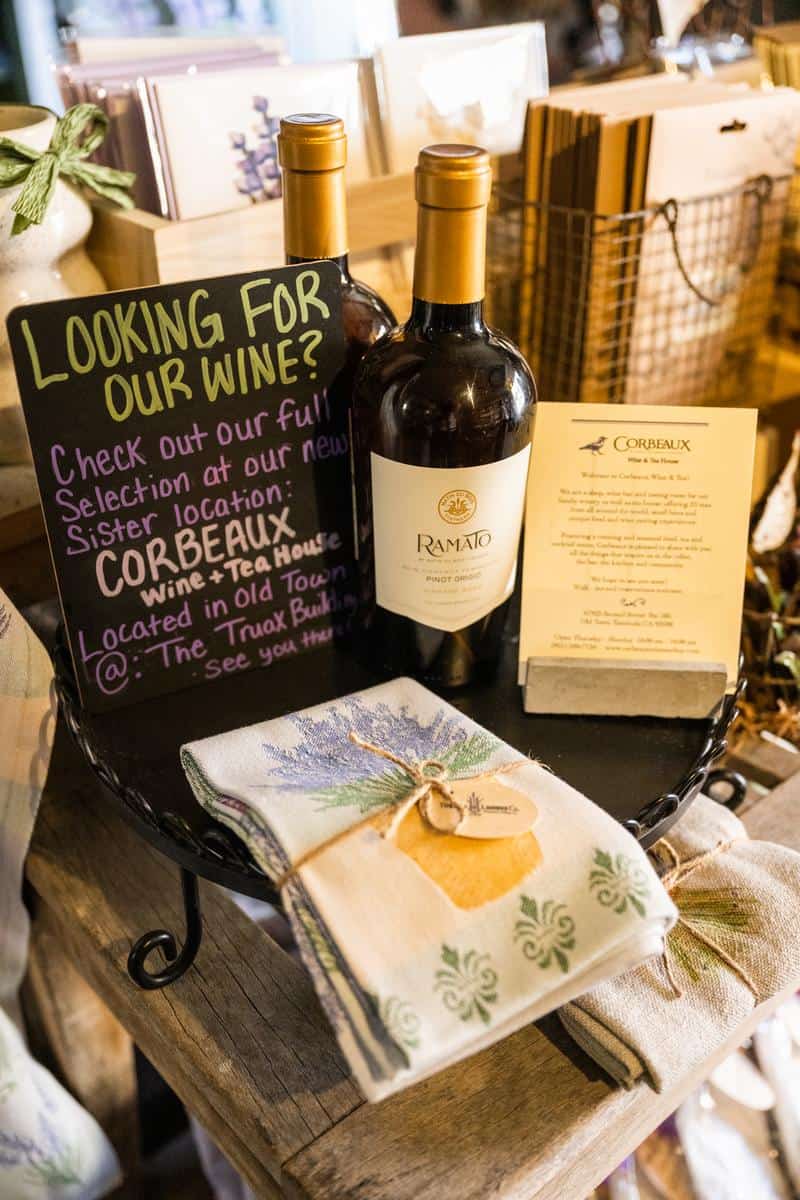 Partners in Wine
In addition to the lavender plants, Jan and her husband also have a few acres of Merlot vines that were planted in the 1970s. For many years they sold the majority of the grapes to local vintners, holding back a small portion so they could experiment with winemaking in their garage. Eventually making the decision to establish themselves as a bonded winery, they christened the place Matin Du Bois and now produce their own wine. 
"We didn't have a plan for selling it," says Jan. "My brother and sister-in-law are here too, so we would sit in the backyard and drink wine and say this sounds fun and let's do this label. So we started producing some wine and we started out with four labels. We traded different varieties with our neighbors to come up with a couple of blends," she adds.
Jan's daughter Regan, a Cal Poly graduate with a food science degree, urged them to do more. Asking them if she could buy some grapes for her own experimentation, "she started making wine," Jan says. "And it turned out pretty good. So we went ahead and bottled it and labeled it and everything."
Eventually, Regan started seeking out more varietals from different regions. "She's gone up the coast so she now has grapes from Paso and from Sonoma and Napa. But most of it is Temecula, and it's made here," says Jan.
This spring, the family decided to open a tasting room in Old Town Temecula featuring their Matin Du Bois wines, artisanal teas, locally made lavender mead and kombuchas, and select locally made gifts and foods. At Corbeau Wine and Tea, they also offer small bites to pair with wine, tea, and cocktails. "At our tasting room [Regan] is working with our local community. We have a local kombucha company and a local honey mead company that are both using our lavender to produce kombucha and mead. We're pouring that along with our wines," remarks Jan.
The Spirit of Old Town Temecula
If there's one central theme to the many places the California Grown team visited in Temecula, it is community support and collaboration. "There's a great community here. Old Town Temecula is our civic center. It's kind of the hub and everyone pretty much knows everyone," says Jan. "A lot of the businesses play off of each other and work with each other. We buy from each other as much as possible. There is a lot of collaboration and creativity going on, not just in Old Town but in all of Temecula," she adds.
As Temecula grows more popular with tourists, Jan says there are a few growing pains – traffic for one. In spite of this, she loves what she does and appreciates that so many people are supportive of small businesses. "People come in and say I come here every year to buy my mom this or my grandma that. They come to town and hit the olive oil company, and the lavender and spice merchants, and then their favorite wineries and pick up all their goodies," she says.
Jan is pretty sure she's a happiness dealer. "It's flowers! Flowers smell good and feel good. You don't take it too seriously – it's just a feel-good plant." And you can be sure that Jan is excited that her daughter is also putting down roots with her new endeavor in Old Town. Regan also makes a small line of skin care that is sold at Jan's shop. "It's very cute. We just got the whole family working – we put everyone to work," she says with a smile.
Temecula Lavender Co. + Corbeaux Wine + Tea
Article by Alison Needham. Images by James Collier.