The Ultimate Guide To Pluots, Plums, And Prunes
Pluot, plums, and prunes, oh my! Whether you're a fruit aficionado or simply looking to add a touch of sweetness to your culinary creations, these versatile stone fruits are sure to satisfy your cravings. From their vibrant colors and juicy textures to their mouthwatering flavors, pluots, plums, and prunes offer a truly decadent experience for your senses.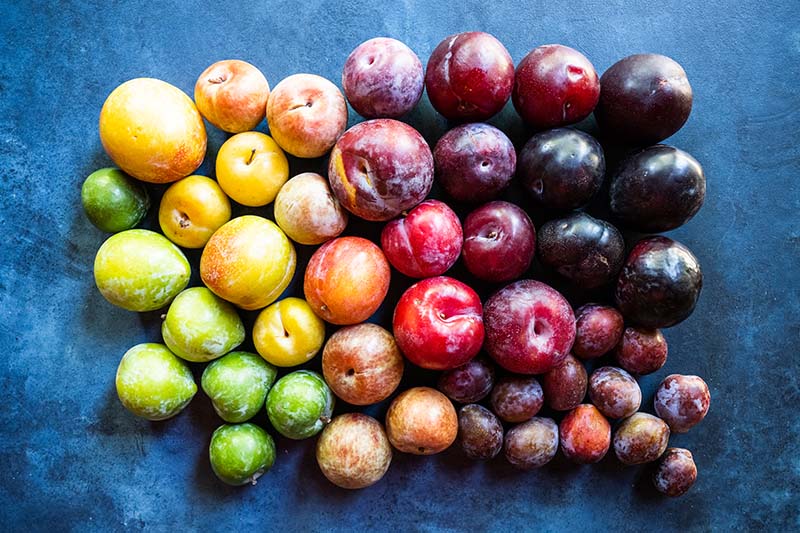 Unearth Nature's Gems: Buying The Perfect Pluot, Plum, or Prune
When it comes to finding the freshest and most flavorful pluots and plums, it's important to know where to look. Local farmer's markets are a great place to start, as they often have a wide variety of fresh and organic produce available. You can also check your local grocery store or supermarket. When selecting fruit to purchase be sure to choose ones that are firm to the touch and free from any bruises or blemishes.
If you're looking for a wider selection of pluots and plums, consider visiting specialty fruit markets or online fruit delivery services. These sources often carry unique varieties that may be difficult to find elsewhere. Plus, the convenience of having these fruits appear right on your doorstep is pretty hard to beat.
Shopping for prunes is pretty straightforward. Prunes should have a rich, deep color, indicating good quality and freshness. Their texture should be slightly soft and pliable, not too hard or overly dry. Opt for prunes stored in resealable bags or containers to maintain their freshness. If possible, select prunes without added preservatives or sugars to enjoy their natural sweetness and full health benefits.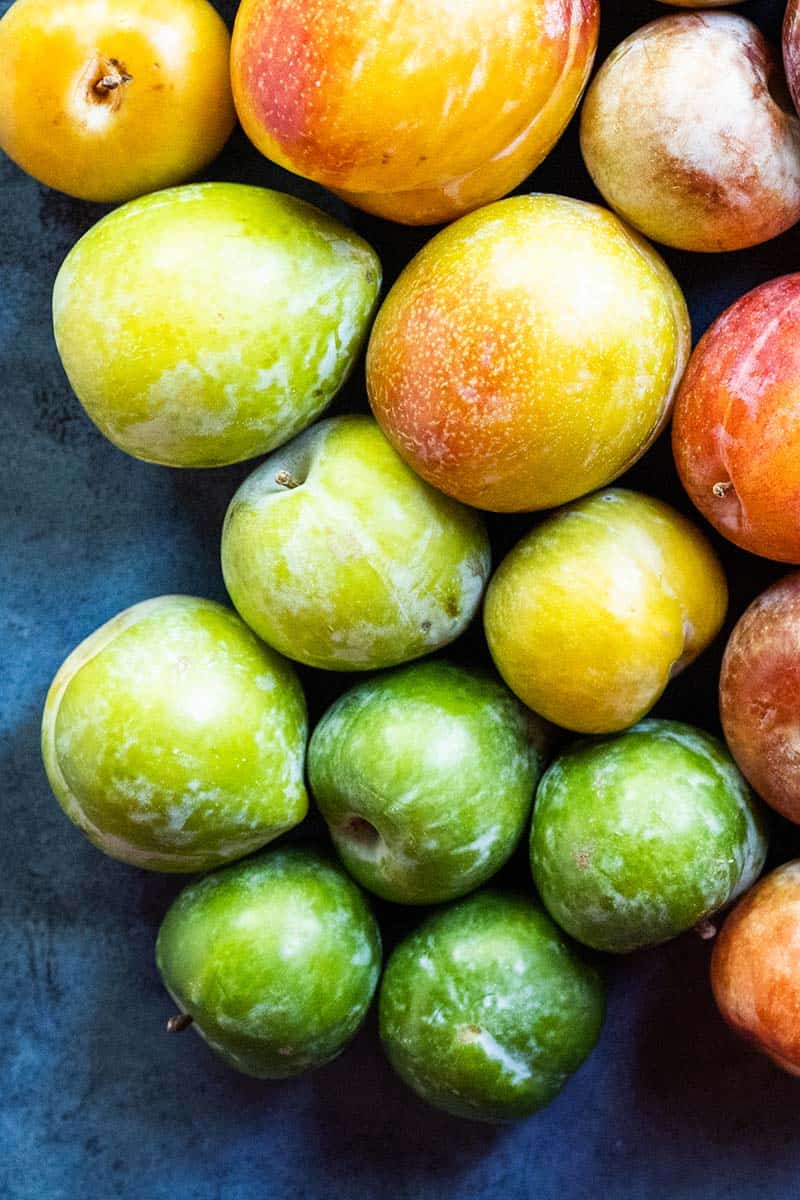 Pluots: A Delicious Blend of Plums and Apricots
If you've never heard of a pluot before, you're in for a treat. A pluot is a hybrid fruit that is a cross between a plum and an apricot. A pluot has the best qualities of both plums and apricots, with sweet and juicy flesh that is reminiscent of a plum, but with a slight tanginess from the apricot. They come in a range of colors, including shades of red, purple, and yellow. Pluots are fabulous fresh, in baking, or blended into smoothies for a burst of fruity goodness.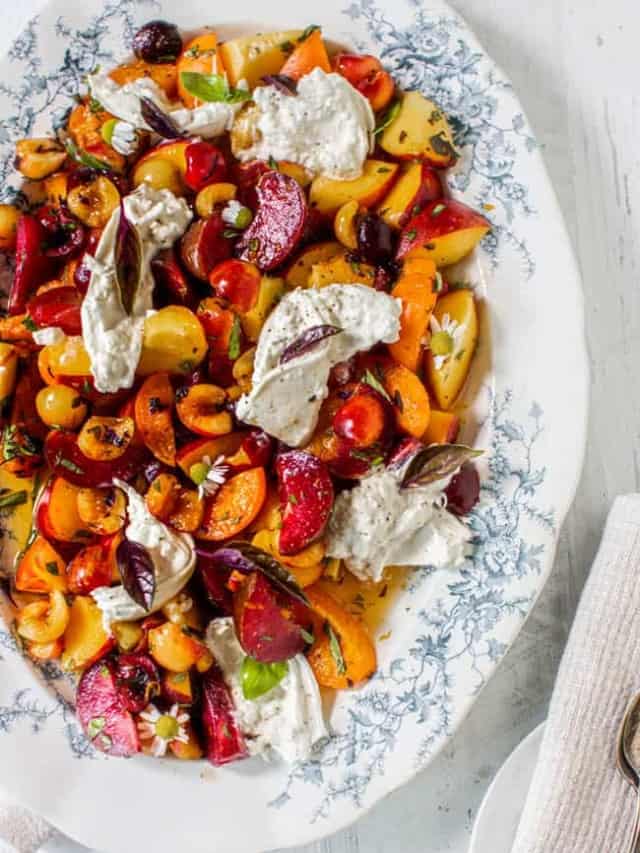 California's abundant sunshine, fertile soil, and unique microclimates have made the state famous for growing the world's finest fruit – including all types of stone fruit!
This salad calls for cherries, peaches, apricots, and plums, but pluots are also a great addition.
This sensational crisp recipe from A Girl Defloured showcases all sorts of California stone fruit including pluot.
While this recipe is completely customizable and you can use any fruit you have on hand, we highly urge you to try it with a plethora of stone fruit this season.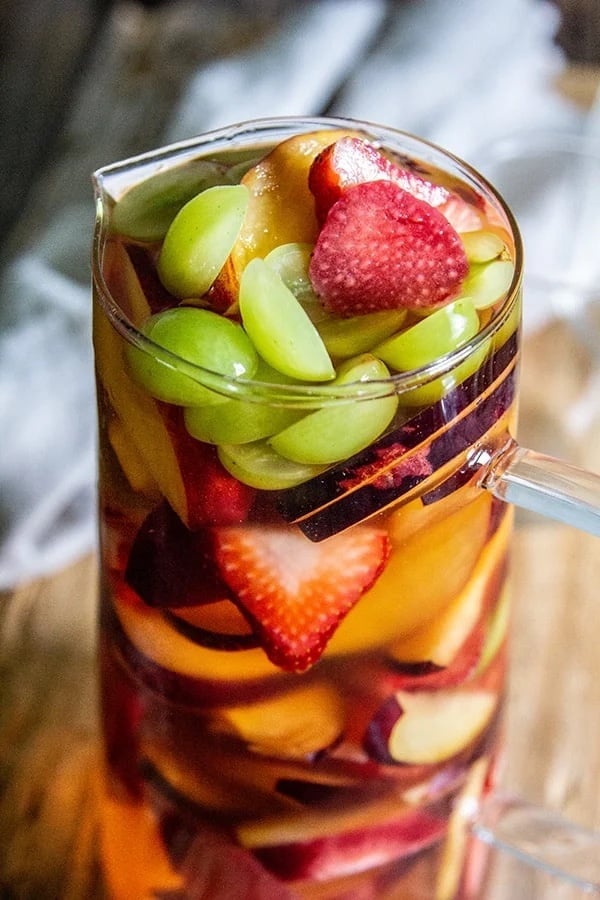 Our White Wine Sangria recipe will be your new favorite summer refresher! Loaded with fresh California fruit like peaches, pluots, plums, grapes, and strawberries, it's like a summer farmer's market in a glass.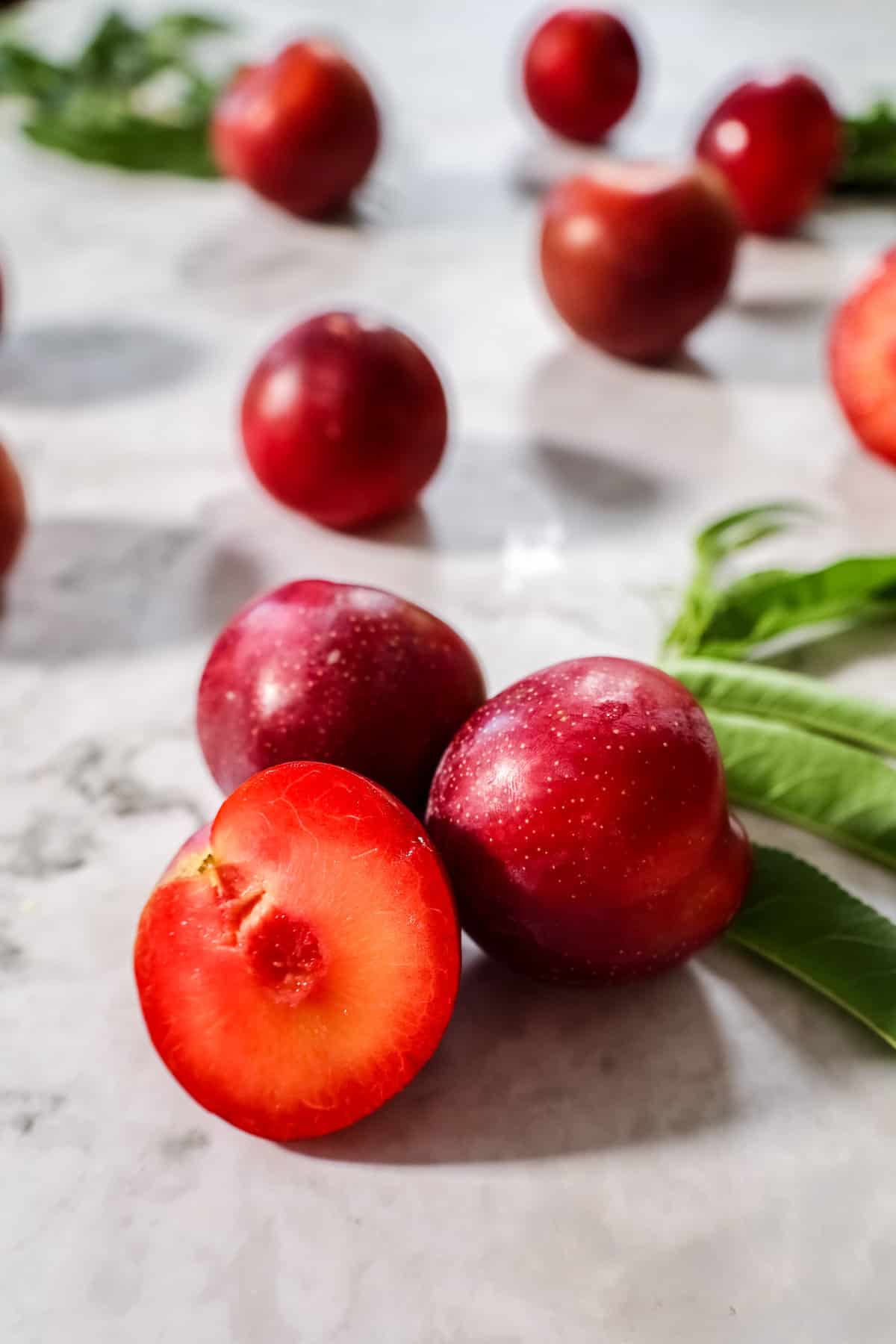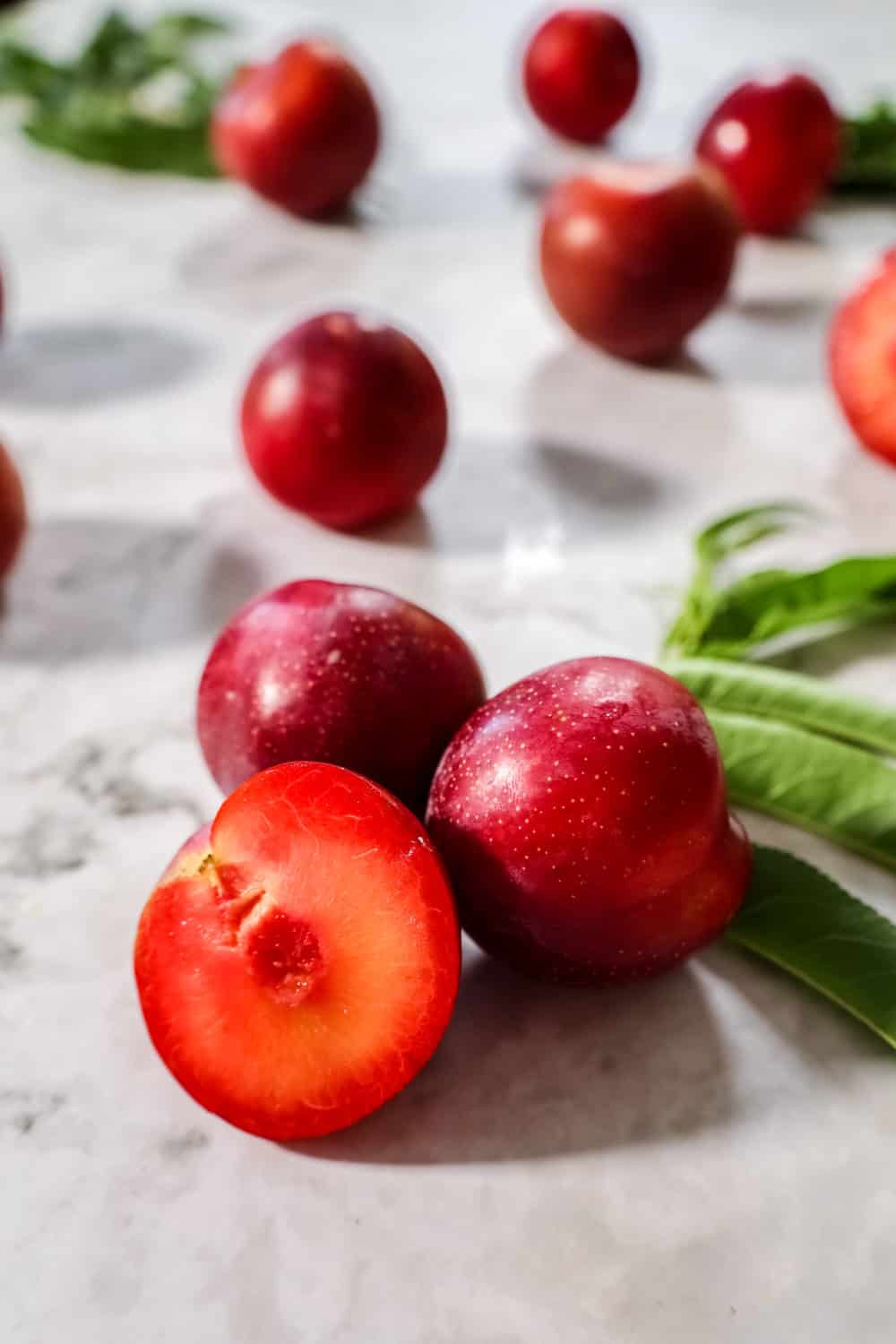 How are California Grown Plumcots, Apriums, and Pluots related?
Plumcots, apriums, and pluots are all hybrid fruits that are a cross between plums and apricots. They were created by plant breeders in the early 20th century, and have become increasingly popular in recent years. California is the leading producer of these fruits in the United States.
Plumcots are a 50-50 cross between plums and apricots. They have a flavor that is a blend of plums and apricots with a slightly tart taste. Plumcots are typically yellow, orange, or red in color. California is the leading producer of plumcots in the United States.
Apriums are more apricot than plum, with a typical 75-25 ratio. They have a sweet, honey-like flavor and slightly fuzzy skin. Apriums are typically yellow, orange, or red in color. California is also the leading producer of apriums in the United States, with over 50,000 acres of aprium trees.
Pluots are more plum than apricot, with a typical 75-25 ratio. They have a sweet, juicy flavor and smooth skin. Pluots are typically purple, red, or green in color. California is the third leading producer of pluots in the United States, with over 25,000 acres of pluot trees.
If you want a delicious and healthy fruit to add to your diet, California-grown plumcots, apriums, and pluots are a great option. One of our favorite ways to enjoy these types of stonefruit is to broil it like in the recipe below.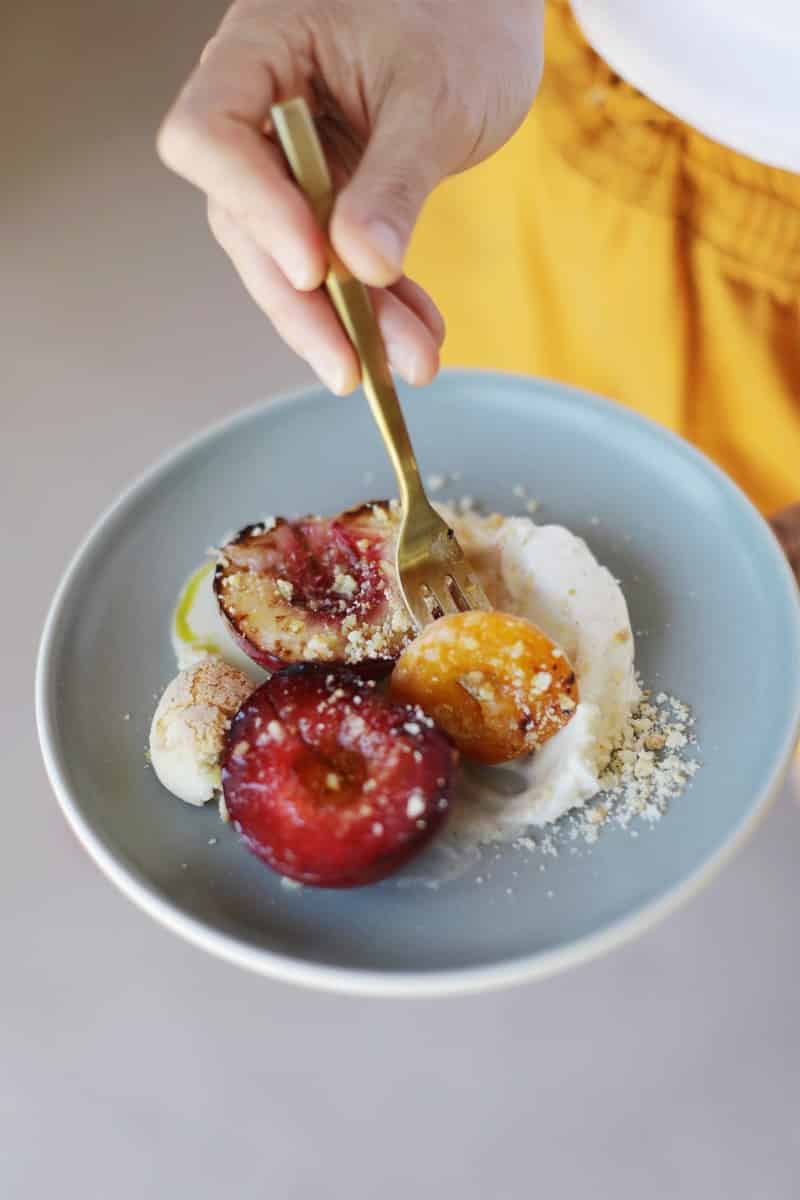 This recipe from Salt & Wind is a simple dessert recipe that we keep on repeat throughout the summer months.
It is made by broiling fruit, and topping it rosemary-infused honey, Mascarpone cheese, and amaretti cookie crumbles. This dessert is so easy to make but so flavorful!
In the summer months, you can find these delicious stone fruit varieties at farmers' markets, grocery stores, and farmstands throughout the Golden State.
Here are some tips for choosing and storing California-grown plumcots, apriums, and pluots:
Look for fruits that are firm and free of bruises or blemishes.
Store plumcots, apriums, and pluots at room temperature until they are ripe. Once ripe, they can be stored in the refrigerator for up to 3 days.
Enjoy plumcots, apriums, and pluots fresh, or use them in pies, cobblers, salads, and smoothies.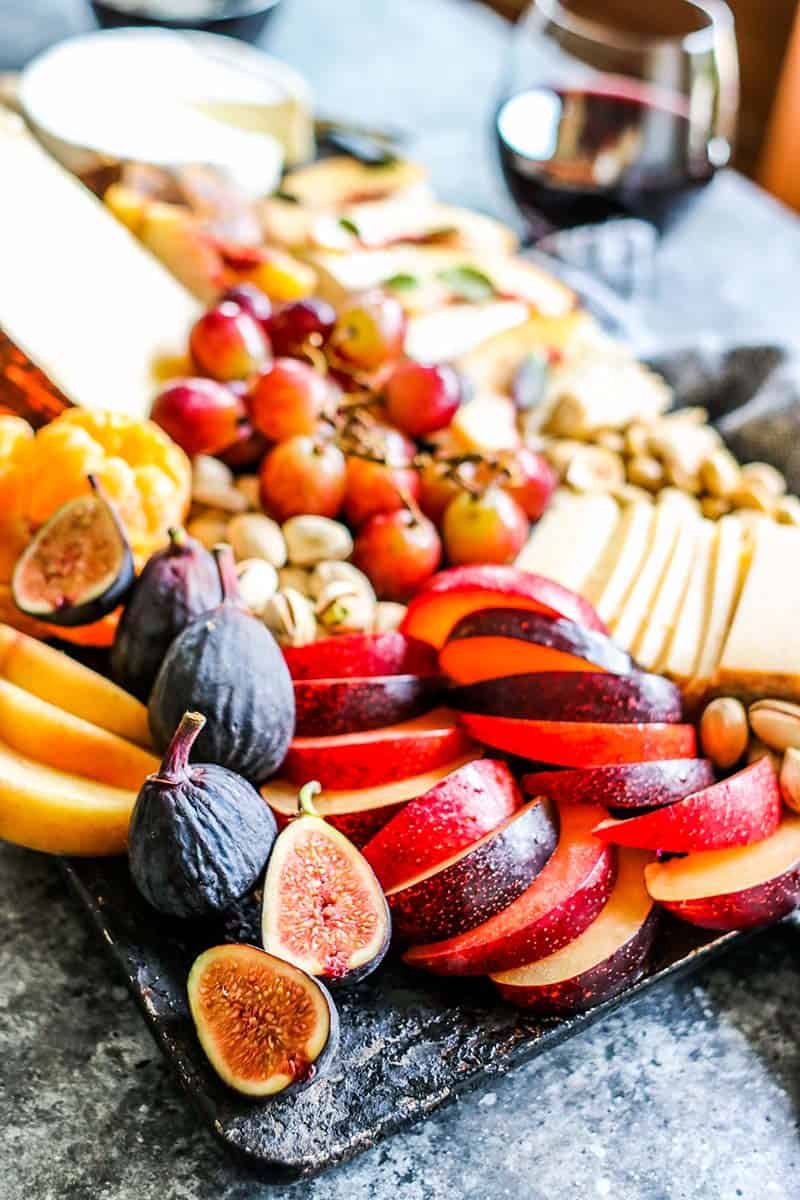 Plum Perfection: Diving Deep into Varieties and Colors
Plums come in a wide array of varieties, each with its own unique characteristics and flavor profiles. Some popular varieties include Santa Rosa, Black Diamond, and Satsuma plums.
California prunes are made from one particular variety of plums, the Petit d'Agen.
The Santa Rosa plum is known for its deep purple skin and sweet, juicy flesh. It has a slightly tart flavor that makes it perfect for eating fresh or using in desserts like plum tarts or plum crumbles.
Black Diamond plums, as the name suggests, are prized for their dark, almost black skin. These plums have a rich and sweet flavor that pairs well with both savory and sweet dishes. They can be enjoyed on their own or used in jams, sauces, or even grilled for a unique twist.
Satsuma plums are a Japanese variety that has a reddish-purple skin and sweet, juicy flesh. They are often used in traditional Japanese dishes like plum wine or umeboshi, a pickled plum condiment. Satsuma plums can also be enjoyed fresh or used in baked goods.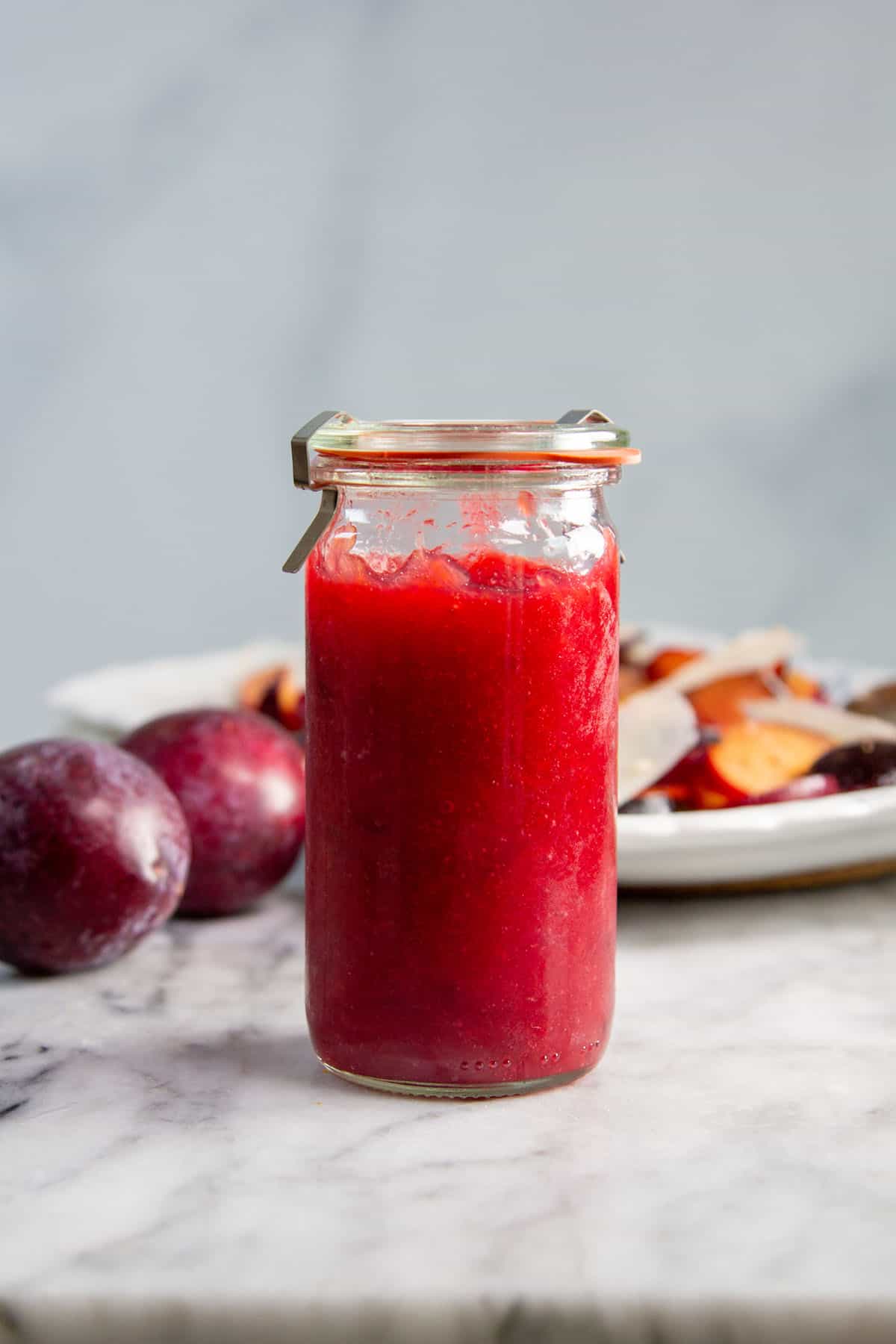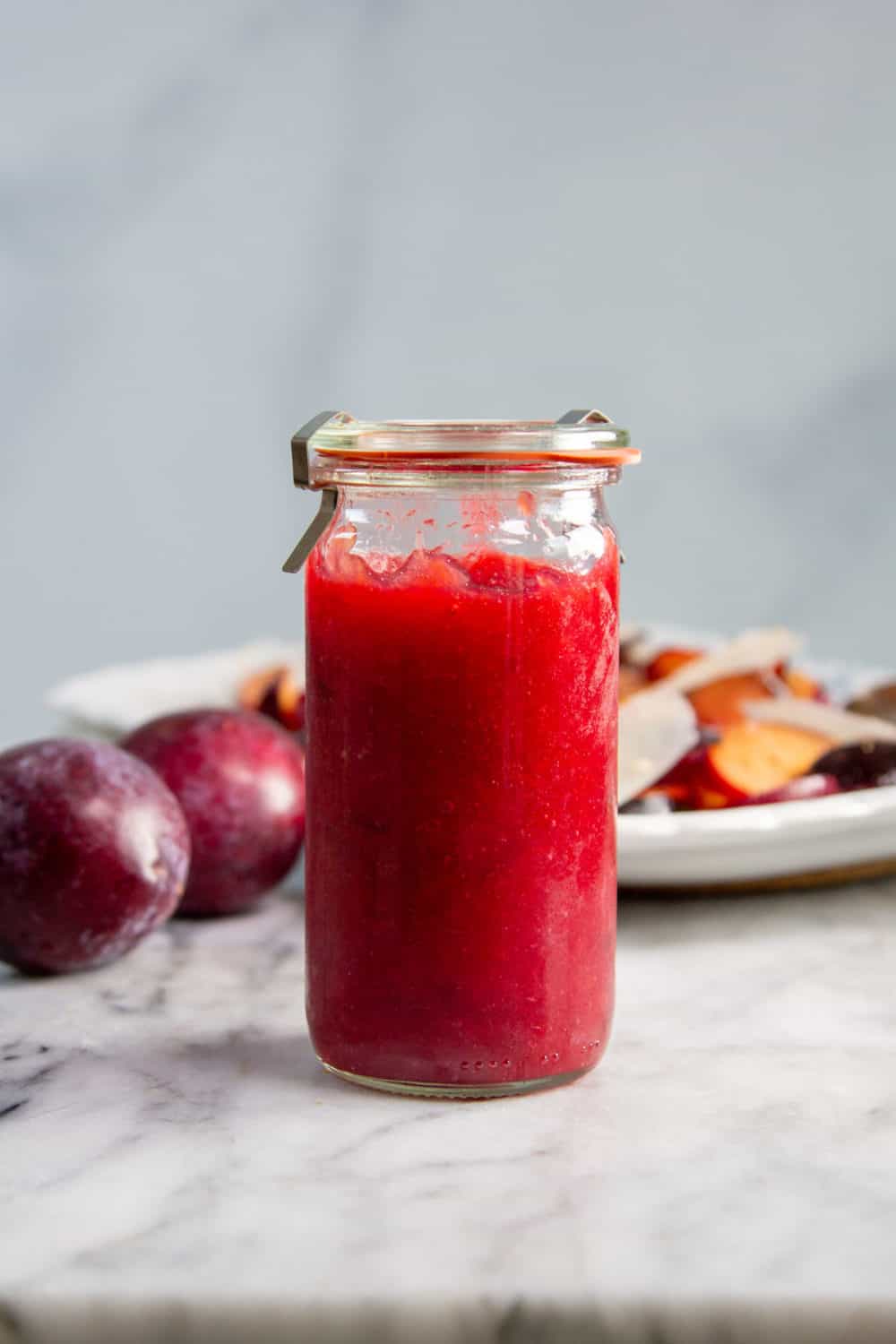 Prunes Decoded: The Mystery of Dried Plums
Are prunes actually plums? The answer is a resounding yes! All prunes are plums, but not all plums can be prunes.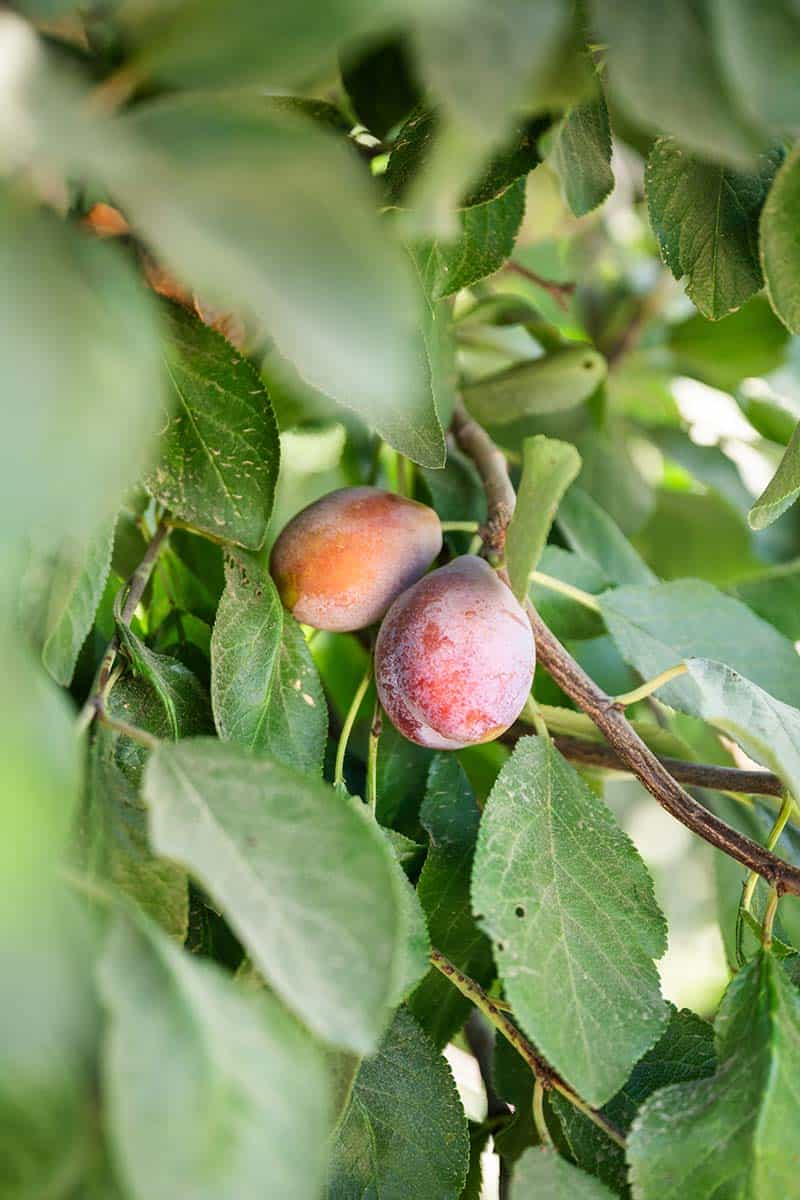 California prunes are made from one particular variety of plums, the Petit d'Agen that have been dried to remove most of their water content.
This transformative process not only concentrates the sweetness but also preserves them for a longer duration, making them a staple in pantries around the world.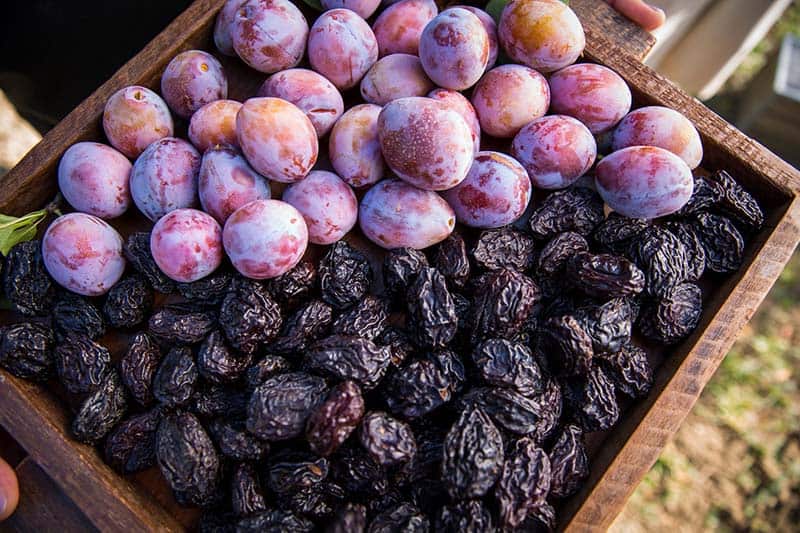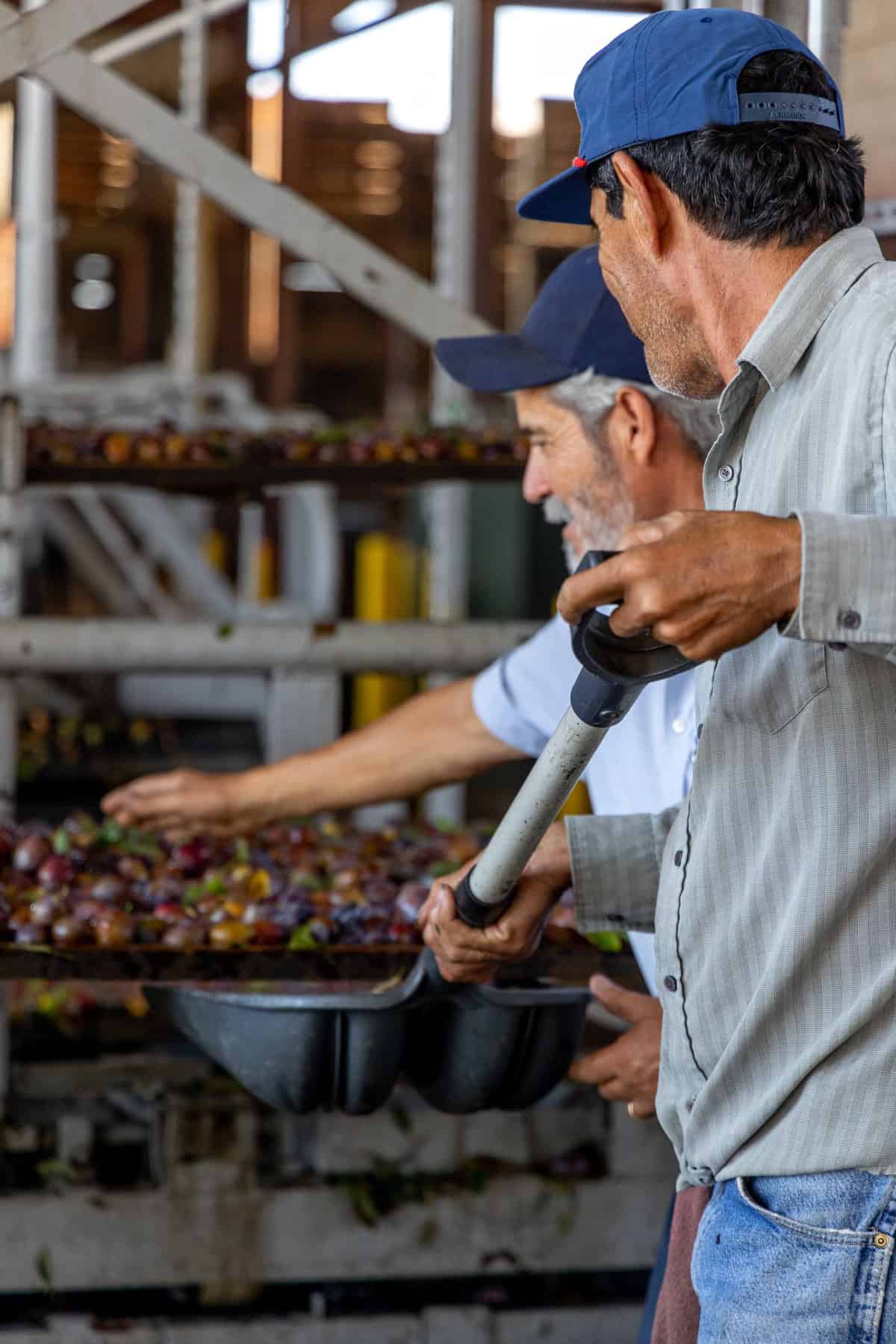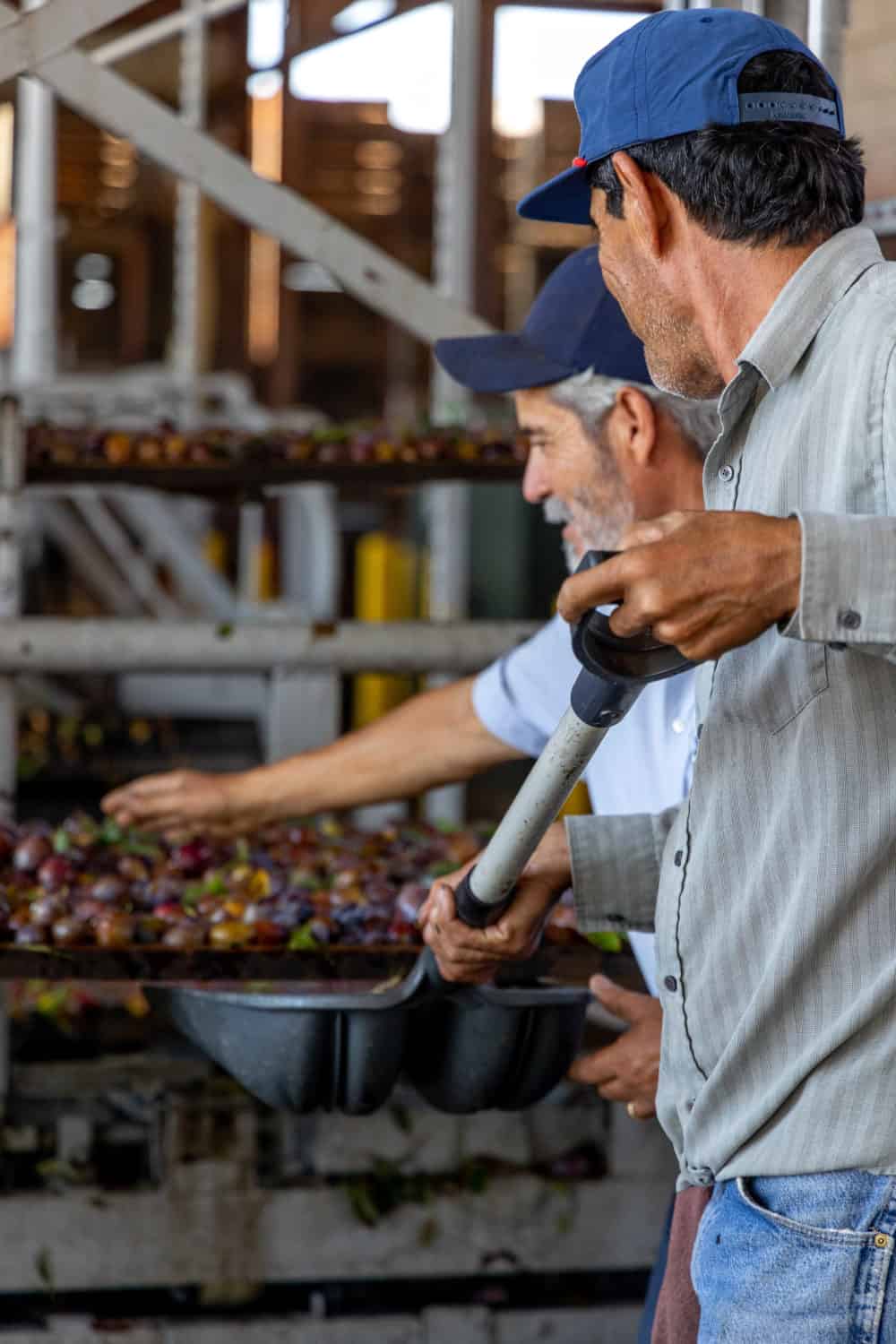 After harvest bins of plums are loaded on trucks and transported to a nearby drying facility.
Upon arrival, the fruit is meticulously cleaned, graded, and dried. The fruit is loaded onto trays, then stacked on rolling shelves ready to be dried. The shelves are then rolled into climate-controlled tunnels and remain there for precise periods of time at exacting dehydration levels.
When they emerge, the prune plums have transformed into California prunes!
From here, the prunes are sorted and graded once before the fruit is packaged and placed in cold storage until it is transported to your local grocer!
Whether enjoyed as a snack, used in cooking, or baking, prunes have carved out their distinct identity in the world of fruits, standing proudly alongside their juicy counterpart – the plum.
Not sure what to cook with prunes?
We've got you covered. Now that you know how California Prunes are grown and harvested, let's get to the good part: our favorite recipes.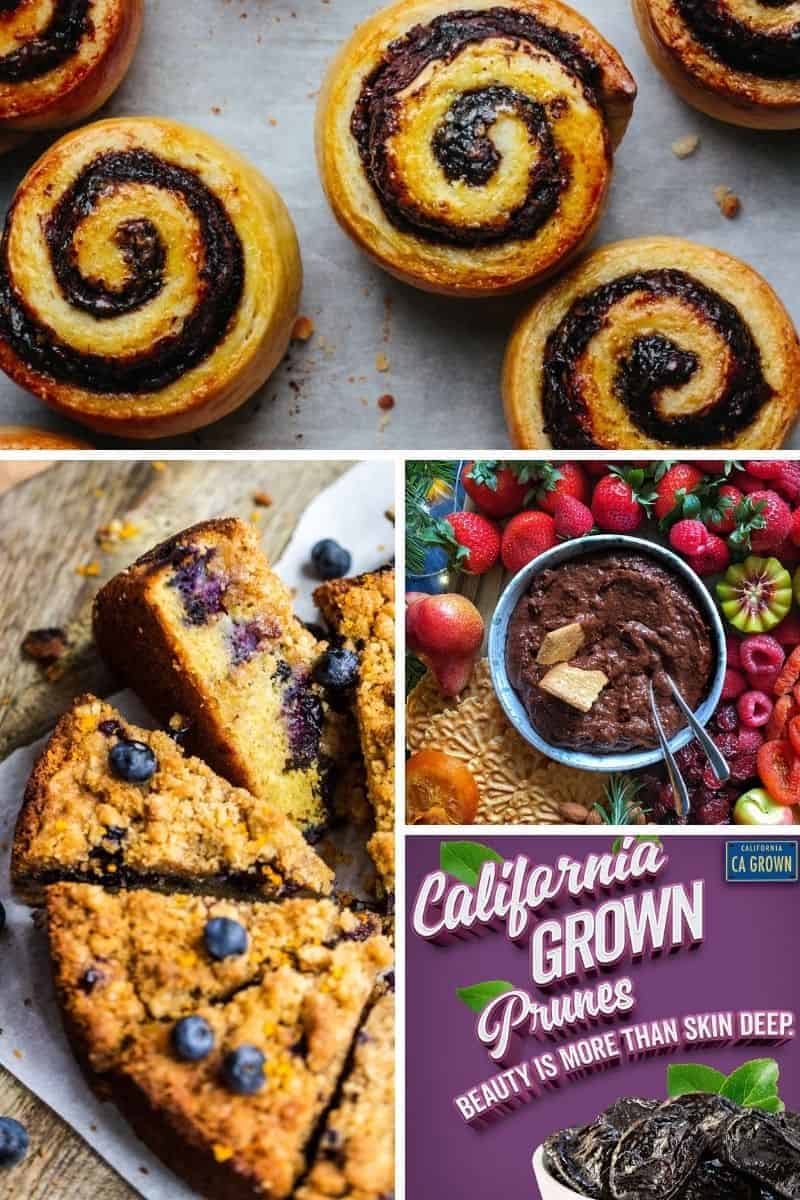 When it comes to prunes, there is a lot to know which is why we are diving deep into the history and benefits of prunes while also sharing our favorite recipes that really showcase all this superstar fruit has to offer!
Did you know you can substitute prune puree for fat, sugar, or eggs in most recipes?! With less fat and added fiber, you can indulge in decadent desserts and main dishes that are delicious and good for you too.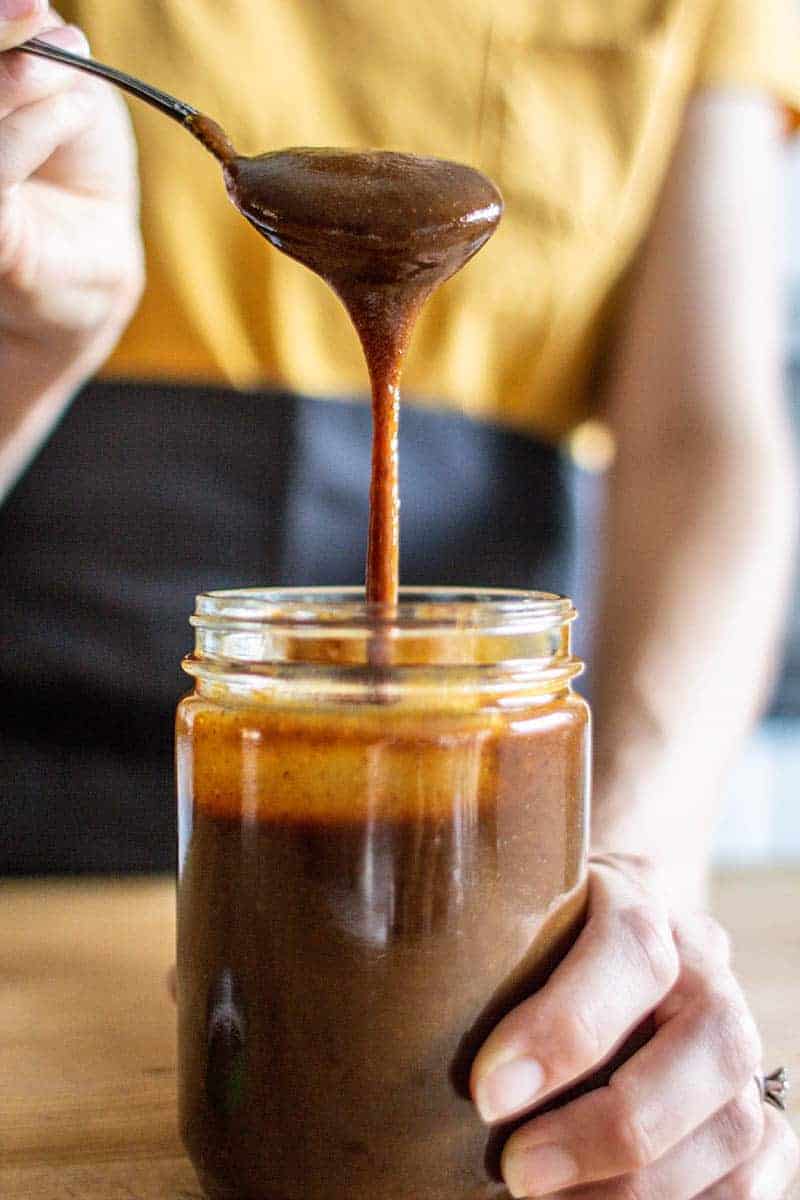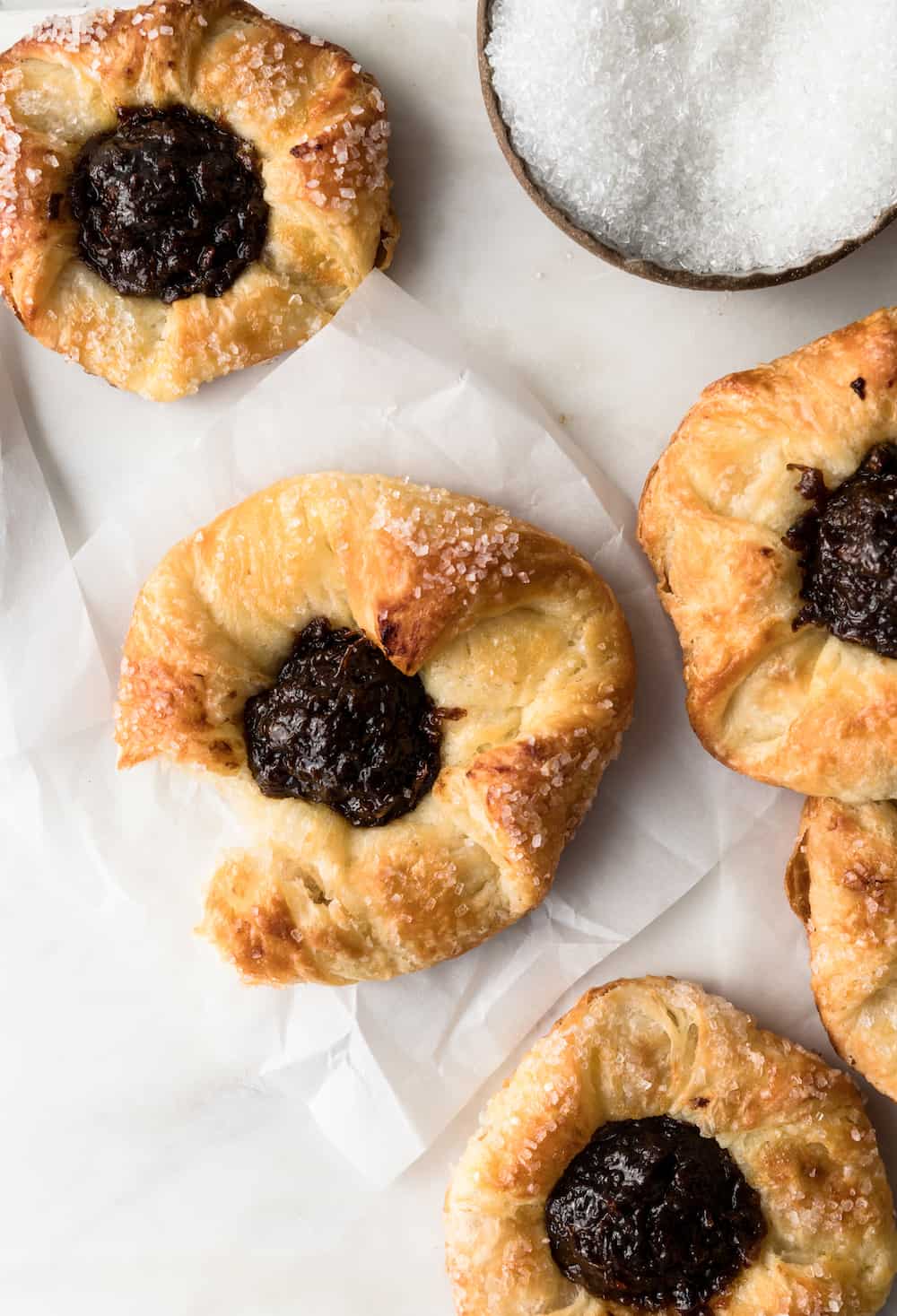 This Spiced Prune Danish recipe from Displaced Housewife is spectacular! The dough is surprisingly easy to make (and make ahead), and the spiced prune jam comes together in minutes. Treat yourself to warm flaky danishes on your breakfast table asap!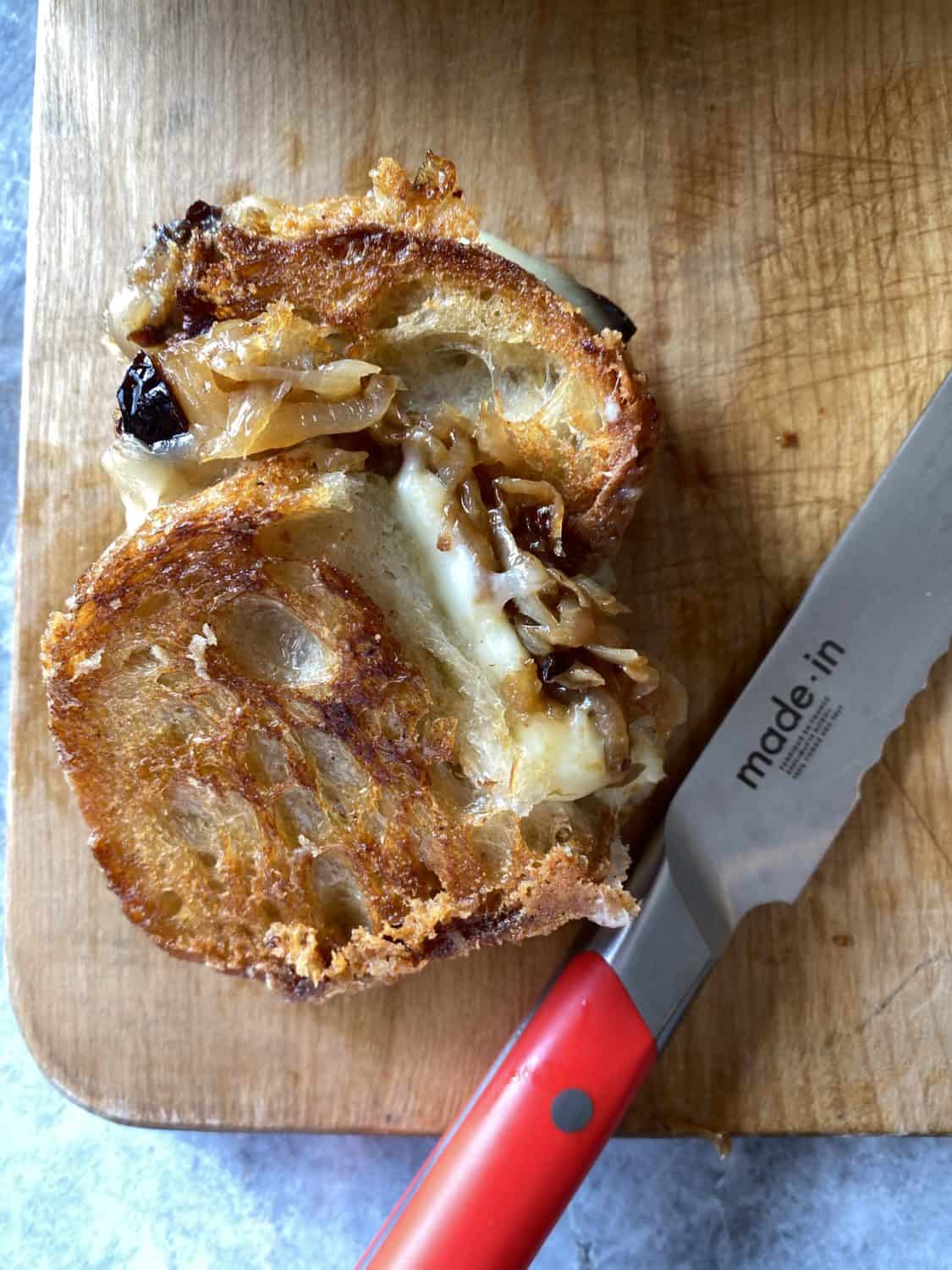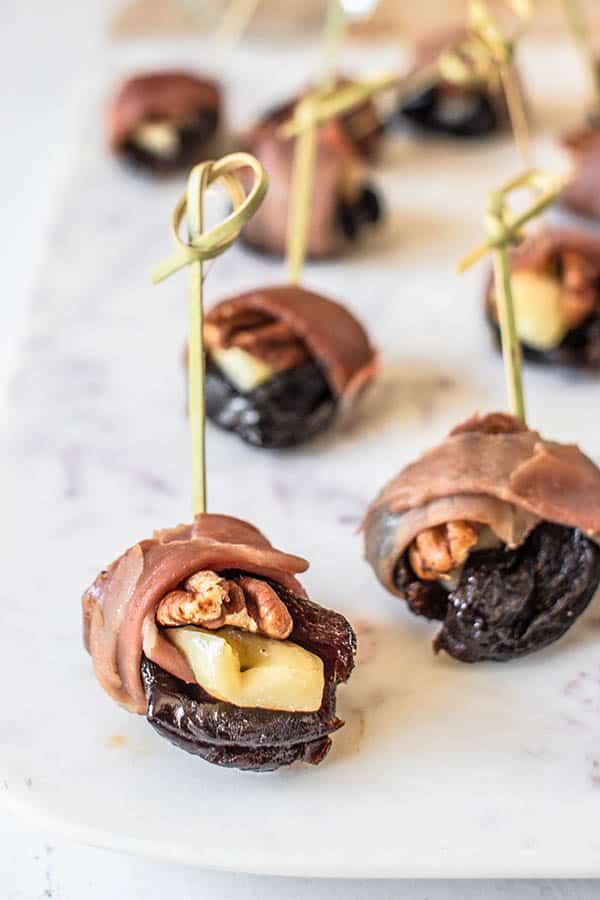 These Prosciutto Wrapped Prunes from G Free Foodie are a fabulous appetizer – a little surprising and an absolute crowd-pleaser. If you're looking for a snack, party bite, or addition to a cheese plate that people won't expect but will truly love, make a batch of these.
Recently, Meg of This Mess is Ours set out to create the best hot fudge sauce ever, and we think she's done it!
This delightful prune-laced dessert topping is incredibly smooth and sultry, with less sugar than most, while also being packed with nutrients and fiber.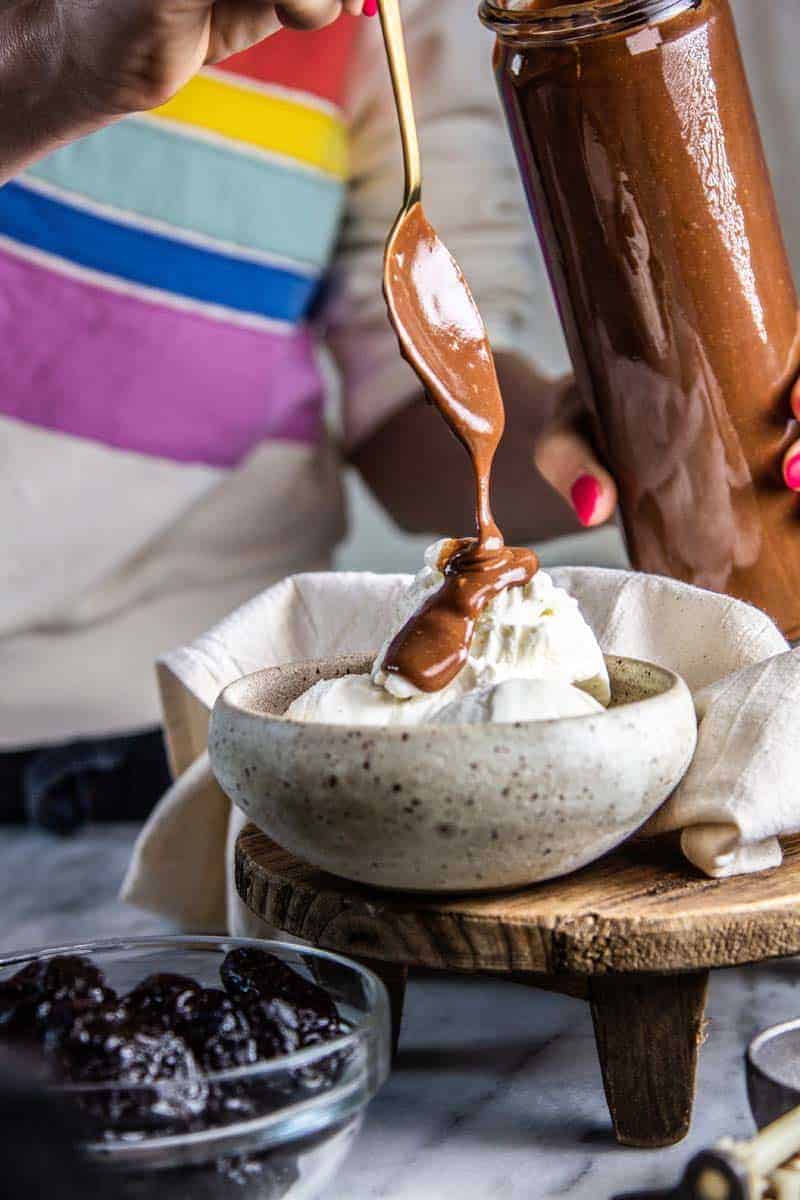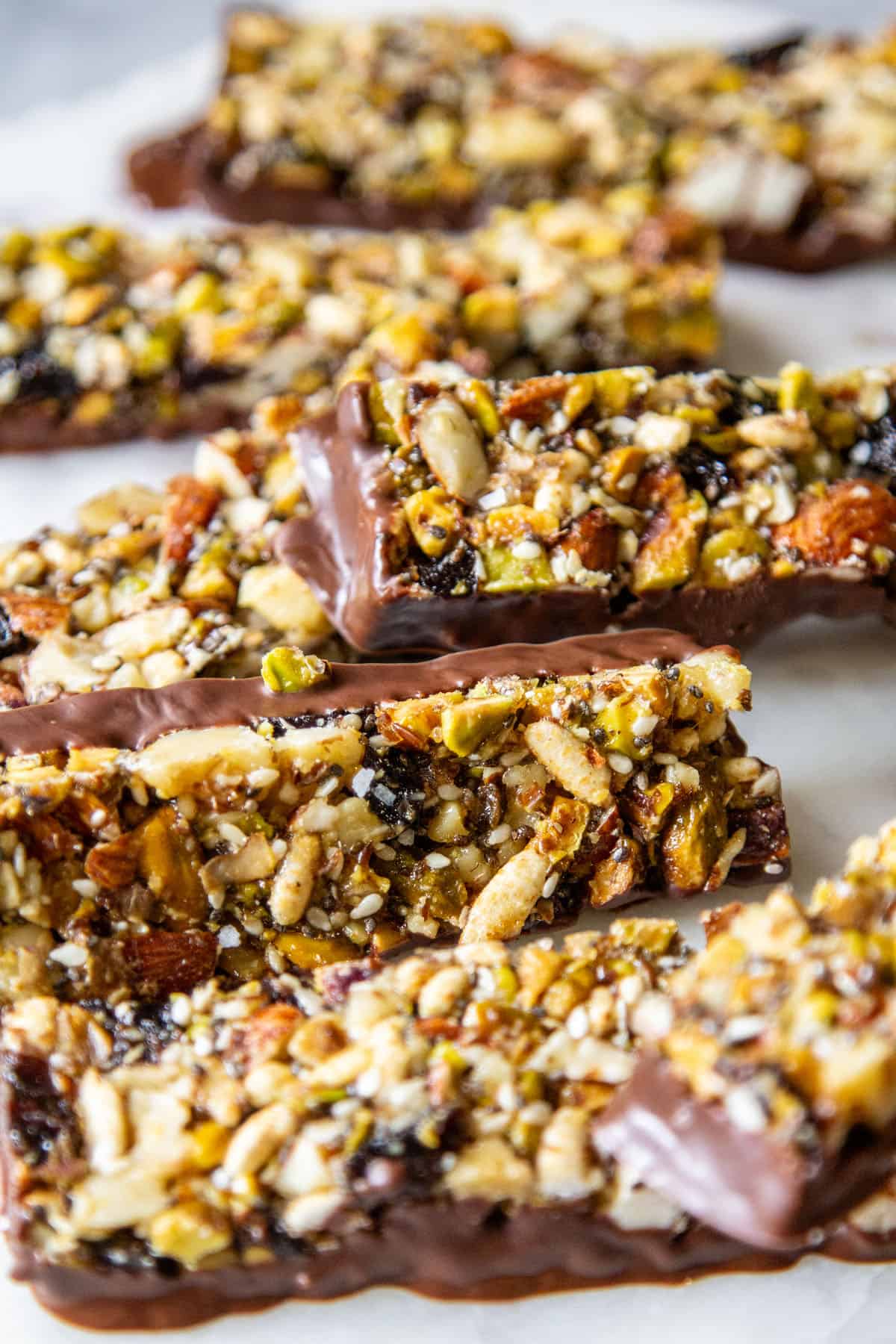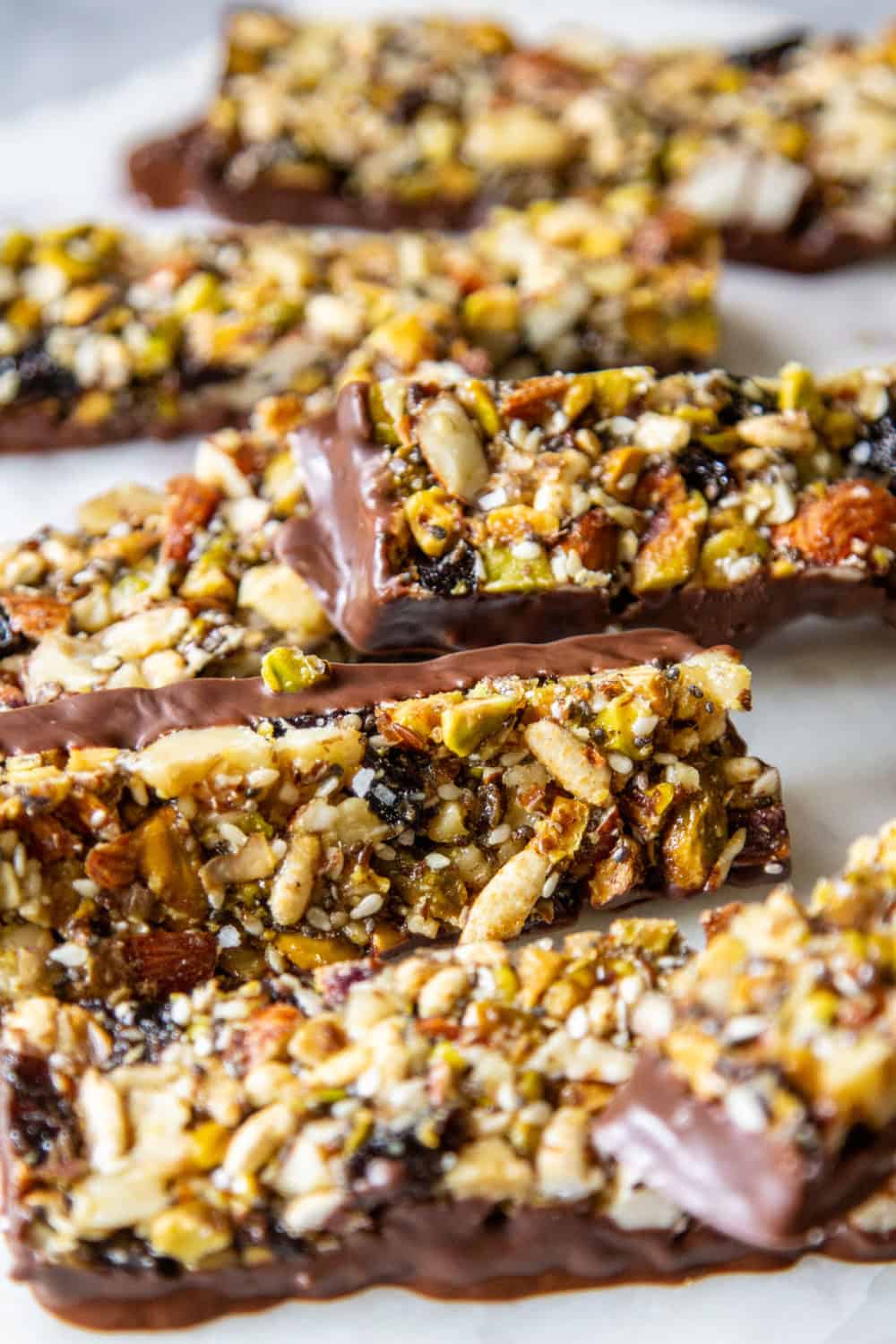 Are you sick of energy bars that promise a boost but leave you feeling unsatisfied? Look no further! We have the perfect solution for you – an energy bar recipe that not only tastes amazing but actually energizes you. Say goodbye to store-bought bars filled with artificial ingredients and hello to a nutritious and delicious homemade option.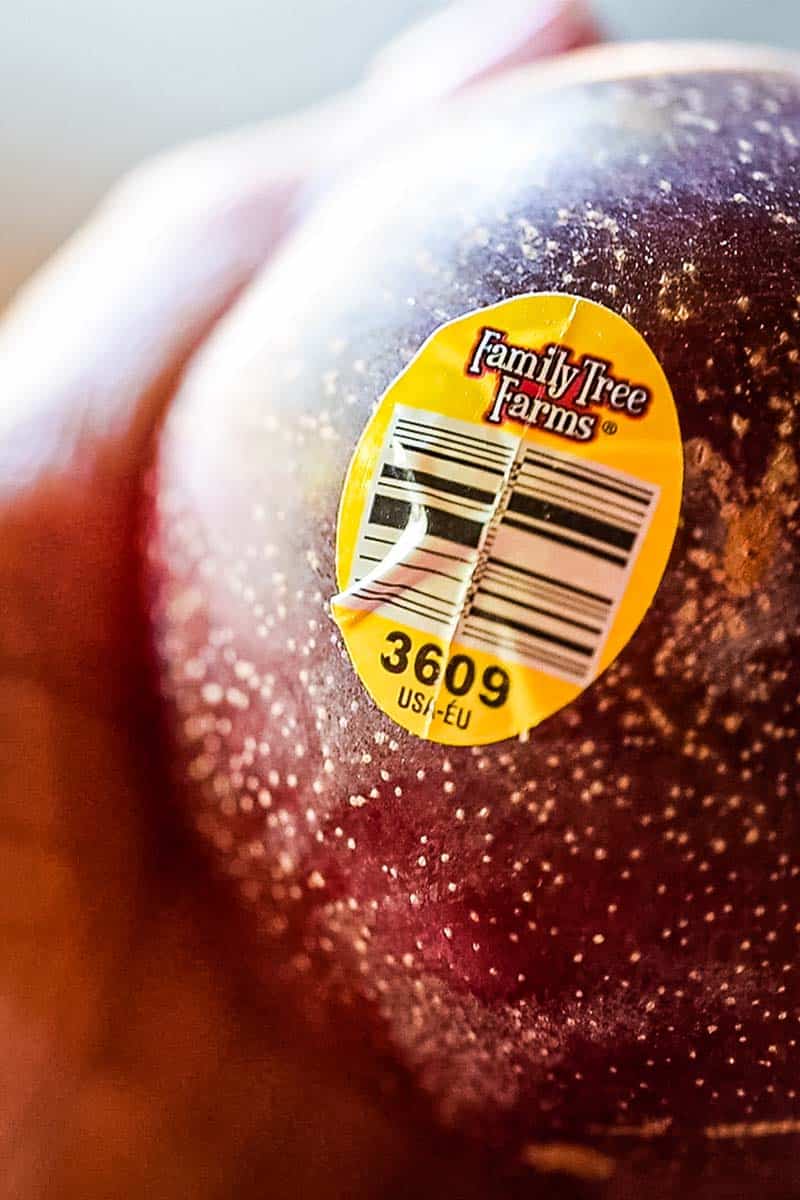 Pluot, Plums, and Prunes 101: Selecting and Storing Your Treasures
When shopping for pluots or plums, it's important to select fruits that are ripe and ready to eat. Look for fruits that are slightly soft to the touch. The skin should be smooth and free from any wrinkles or blemishes.
Pluot and plums can be stored at room temperature for a few days to allow them to ripen further. Once ripe, you can transfer them to the refrigerator to extend their shelf life for up to a week.
Prunes, on the other hand, should be soft and slightly wrinkled, indicating that they are dried and ready to eat. Prunes, being dried plums, have a longer shelf life and can be stored in an airtight container in a cool, dark pantry for quite some time. If you prefer a softer texture, you can soak prunes in water or juice for a few minutes before consuming or using in recipes.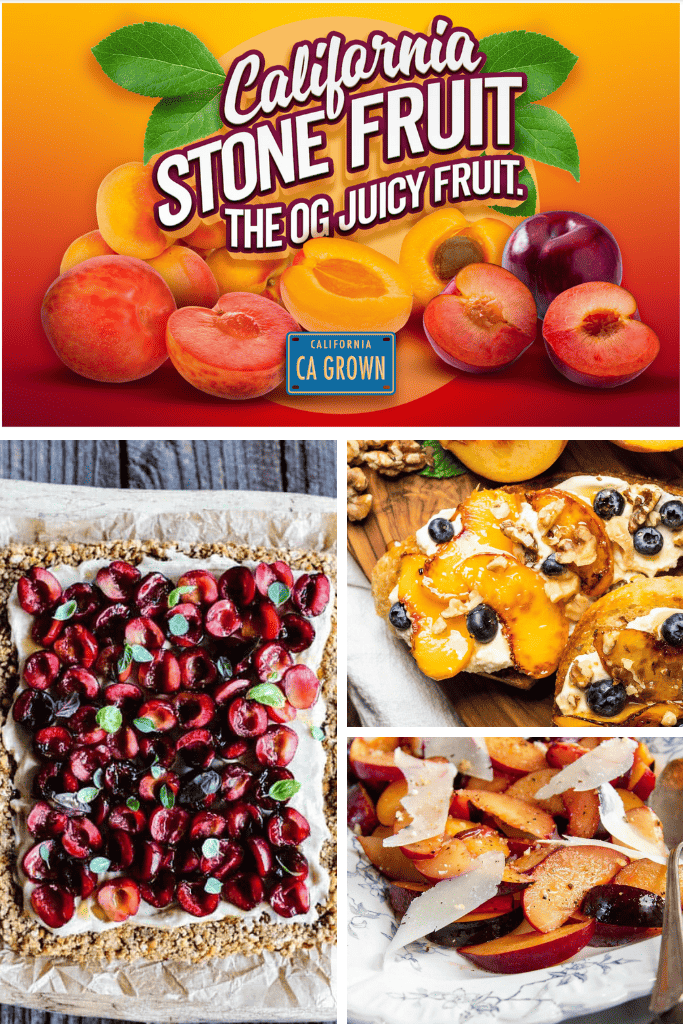 Looking for more sensational stone fruit recipes? We've got ya covered!
Stone fruits are some of summer's most sought-after fruits. From peach pie to cherry cheesecake and plum jam to nectarine melbas, we've rounded up some of the most delicious stone fruit recipes on the internet!
Click here to view the Google Web Story for this post!
Share your stone fruit creations with us by snapping a pic and tagging us on social using #CAGROWN.
Craving more CA Grown goodness? Follow us on Pinterest for fresh and fabulous recipe inspo! Are you ready to try a pluot yet?