Enjoy a Birds Eye View of Wine Country with a Grape Escape
People first took flight over 200 years ago. The vessel? A paper and silk balloon filled with hot air that carried two men 500 feet into the air over a total distance of 5 ½ miles. It was a huge accomplishment that spurred innovation in human flight that is still ongoing today! But hot air balloons, with the exception of safety measures and sturdier materials, rely on exactly the same technology as they did 200 years ago. We had the opportunity to speak with the owners of A Grape Escape Hot Air Balloon Adventure in Temecula, California to learn more about the experiences they offer and what you can expect when you fly with them.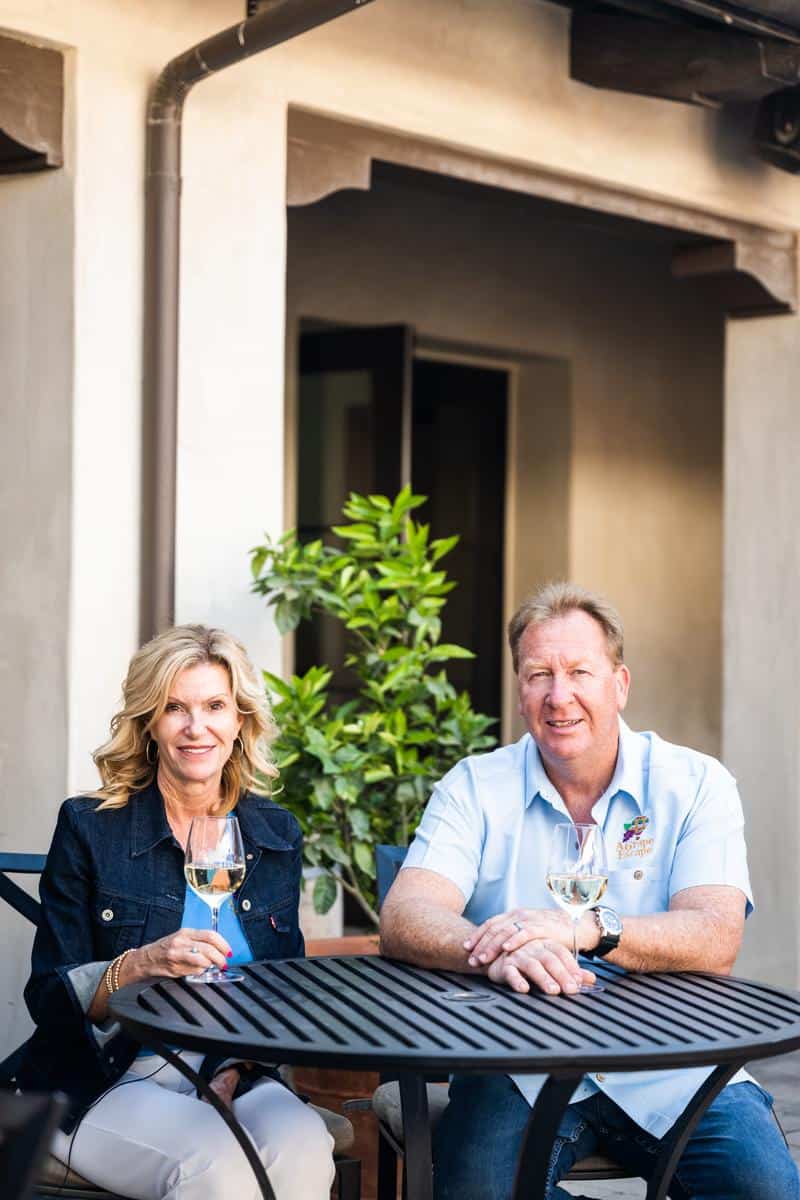 A Grape Escape is owned by husband-wife team Charice and Rusty Manning. This year they're celebrating the company's 30th anniversary. Rusty started his hot air balloon career "crewing" on balloons, which means setting them up. "I was already flying airplanes at the time so I was kind of interested in the aircraft thing. So I went out and started helping. And once I started helping I said, okay, why am I crewing? I should start flying. And 30 years later here I am," says Rusty.
They are a small, tight-knit company, and most of their employees have been with them for decades. "We're really blessed to have longevity within our staff. Many of our crew have been with us for 10 plus years. A pilot has been with us for 28 years, our other lead pilot for 25 years and our office manager for 18 years," says Rusty. Their son also works for them as a crew chief and is learning to fly both hot air balloons and airplanes.
Everything You Need to Know About Riding in Temecula Hot Air Balloons
If you're the adventurous type, riding in a hot air balloon might seem like NBD. But if you're terrified of heights (like the author of this article), you might be less inclined to try it. In fact, we can assure you that a hot air balloon ride is a surprisingly relaxing and peaceful experience. When asked what someone can expect on their first hot air balloon ride with a Grape Escape, Rusty promises, "I think the first thing you can expect is that you're going to be safe. Our number one priority is making sure we have a safe flight for our guests." 
Guests meet at 5:30 a.m. at Europa Village, hop in vans with their group, and head out to a launch site. The pilots keep track of weather and wind conditions and try to find a location that will give guests the best views and most pleasant experience. It takes about 15 minutes to inflate the balloon. Once the ballon is up, guests climb into the basket and the crew untethers it from the ground. Then the balloon slowly lifts into the sky. The only thing the pilot can control is elevation – more heat takes the balloon higher and releasing heat lowers the balloon. The rest is up to the wind.
"There's no physical steering. The steering we use is altitude. At different heights, the wind does different things. It goes in different directions and at different speeds. So we can go up and down and work with those layers," explains Rusty. Cruising altitude is often about 2,500 feet, but the balloon can go much higher. "It just depends on the wind, which way it's going, how fast it's going. Some days it's higher, some days it's lower," he says.
Once off the ground, you can expect to be in the air for about an hour. "We drift downwind, whichever way the wind is going. The crew follows us, so wherever we end up, we land. Then we pack up and bring you guys back to the winery here and we do a little champagne toast after the flight.," he reveals.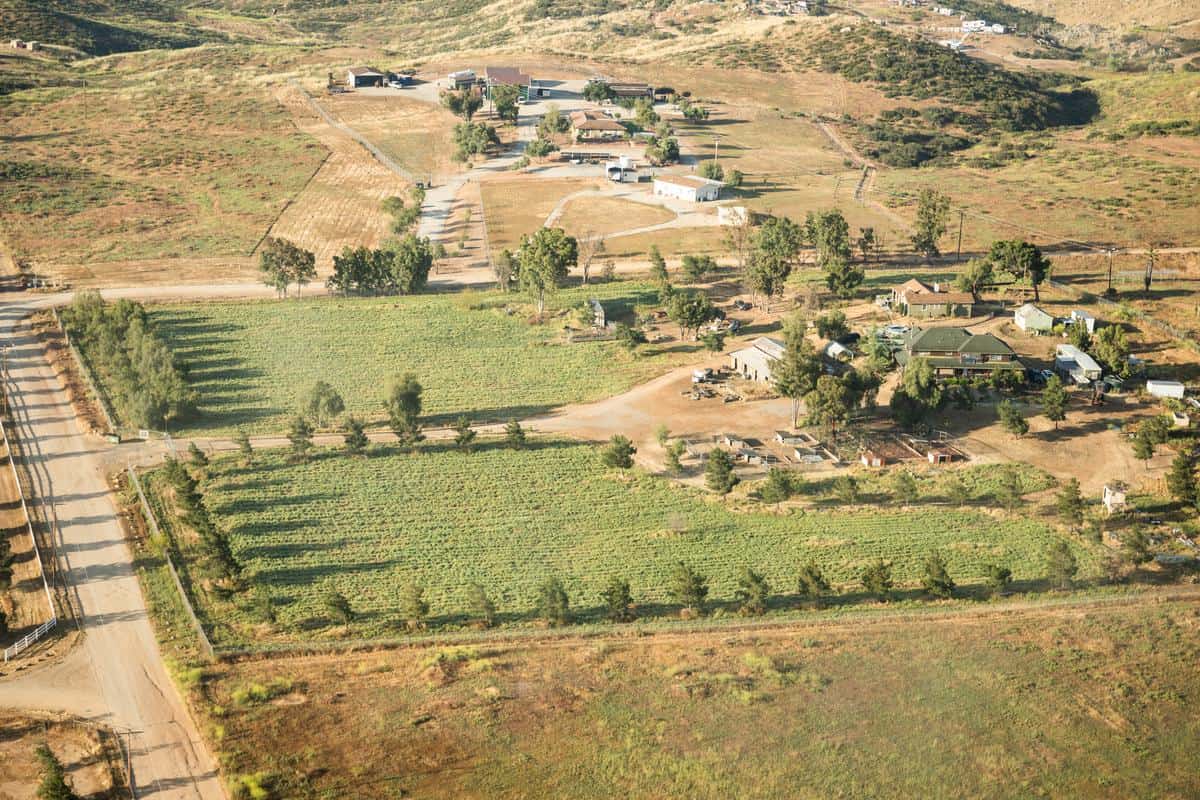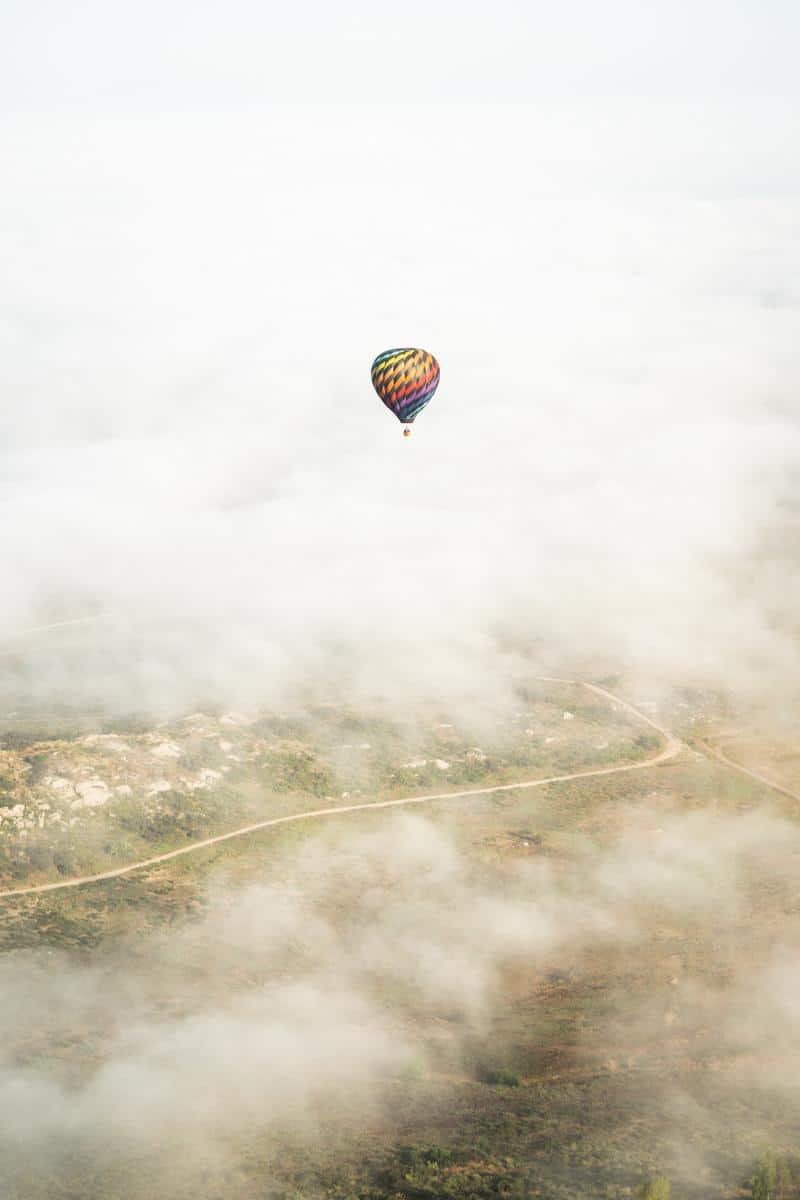 The View from Up There
From the air, you'll have the chance to see the spectacularly beautiful Temecula Valley including views of the many vineyards, citrus groves, and farms. "We have about 50 wineries out here so there are a lot of vineyards. We also have a lot of citrus which is mostly grapefruits and lemons," says Charice.
The Temecula Valley is located in what is called the "Rainbow Pass" which is a break in the mountains that goes straight to the coast. "That allows us to get a cool afternoon breeze that comes through to our valley to cool down the warm inland temperatures," says Rusty. "That's really good for grape growing. There are also a lot of avocados, pomegranates, and olives," adds Charice.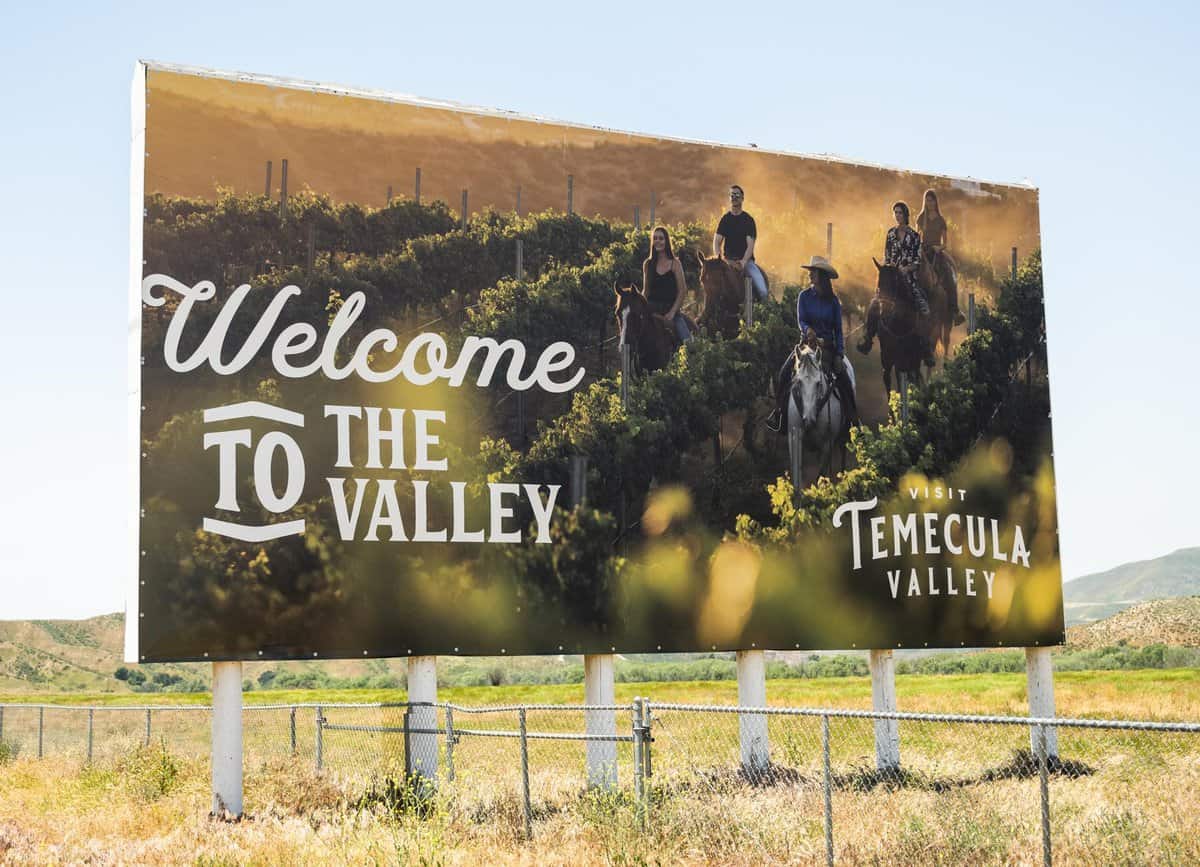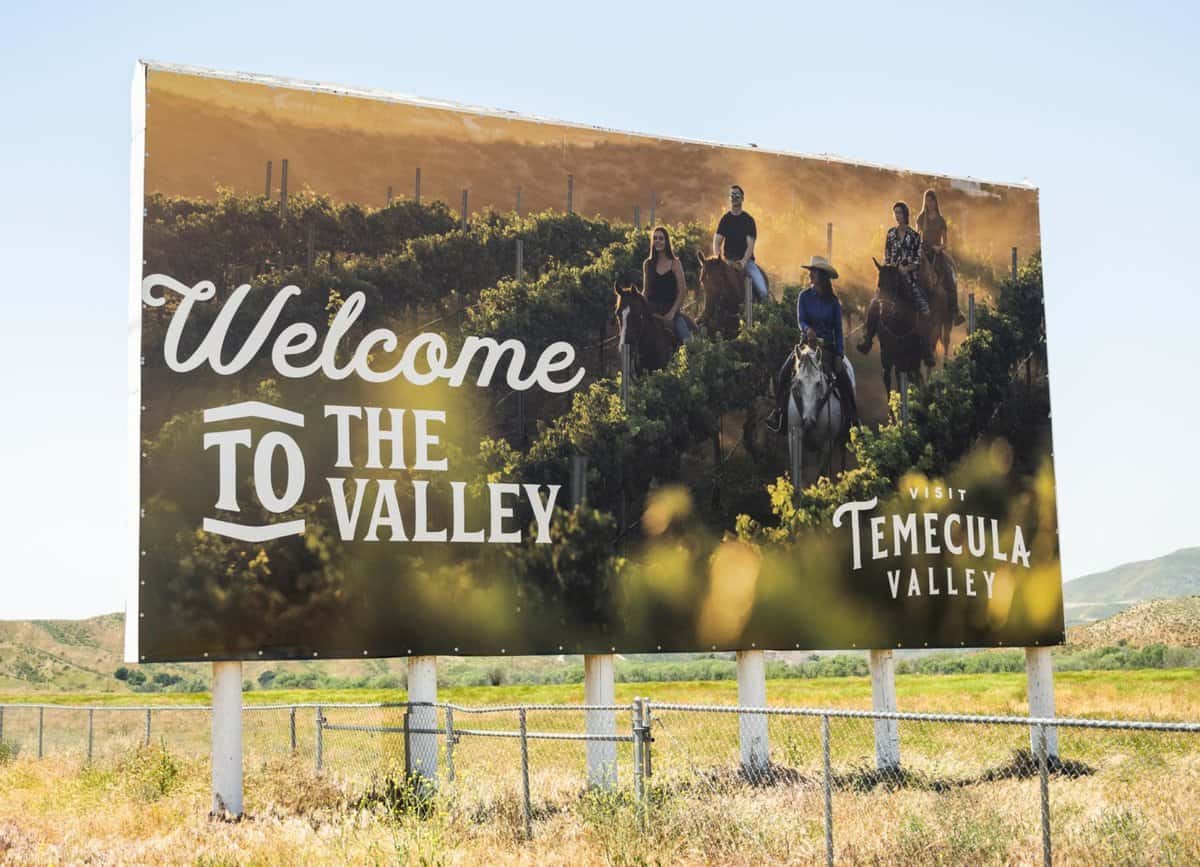 Temecula – The California Mayberry
Both Rusty and Charice love living in the Temecula Valley. "We have a little bit of everything from agriculture and farming to robust tourism. We have a lot of manufacturing and business here. It's a great place to raise your kids and live," says Charice. "The California Mayberry. It's kind of a small town, but we're not very far from L.A. and San Diego so we're in the middle of all that, but away from all of that," adds Rusty.
They describe the business community as being incredibly supportive and collaborative. "We all work together in this valley – the wineries, the balloon companies, the hospitality," says Charice. "Everyone knows each other and we want to give the guest a world-class experience. We can say call this guy, call this guy, and they make it happen," confirms Rusty.
The business community is also incredibly generous to local nonprofits. "People give to each other and give to our nonprofits that are here. Many of the businesses are connected to the Rotary Club, Cancer Resource Center, or the domestic violence shelter. Our community is very supportive of the people that live here and really makes an effort to ensure that everyone's taken care of within the community," says Charice.
If you want to learn more about the Grape Escape or to see what it's like to fly in one of their hot air balloons, follow them on social media. "Our son and the crew guys are always videoing, so it's always kind of fun to see what's happening with the balloons and what the experience is," suggests Rusty.
The Grape Escape Hot Air Balloon Adventure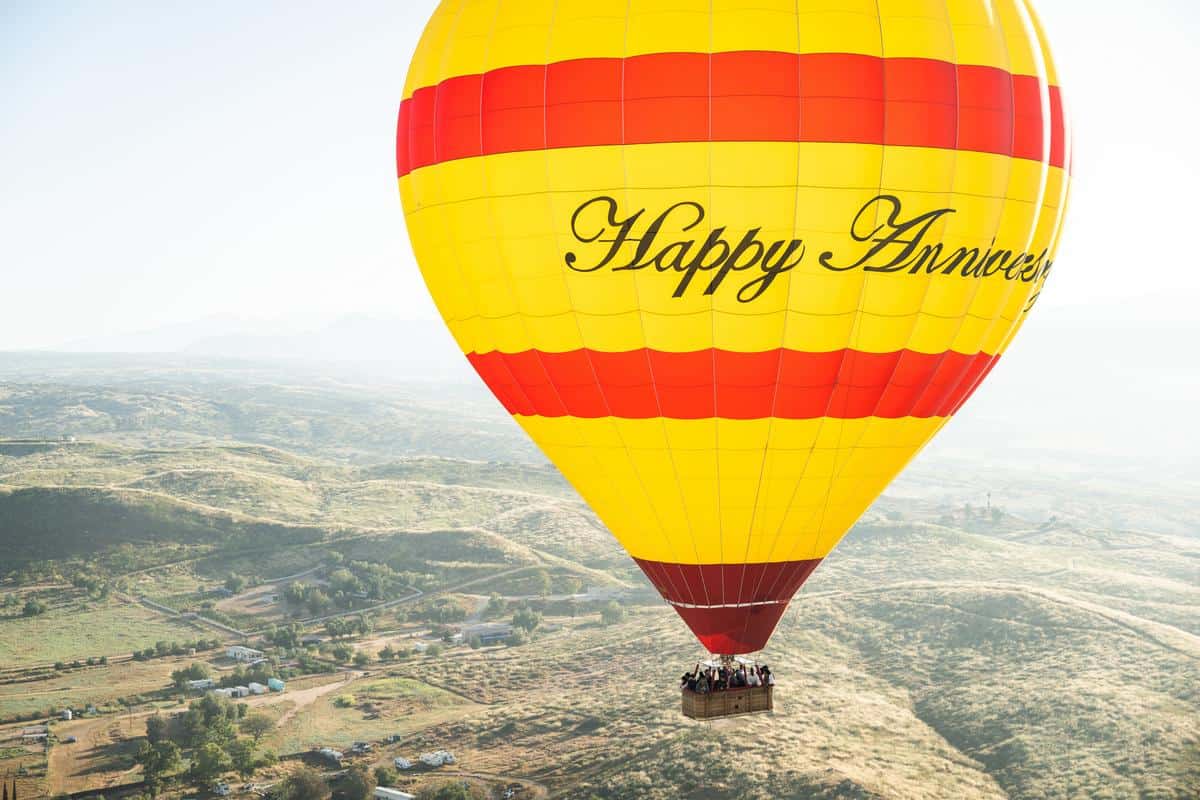 Visit their website to book your own hot air balloon adventure in the Temecula Valley
Phone: (951) 699-9987
Article by Alison Needham. Images by James Collier.