Temecula Wines: Southern California's Best-Kept Secret
Temecula wines are Southern California's best-kept secret. Have you visited this idyllic wine region?
Planning your Southern California getaway? While surfing, shopping and sightseeing are some of the obvious activities you'll want to work into your trip, consider adding wine tasting to your itinerary. The idyllic Temecula wine region is within a short 1-2 hour drive from all of Southern California's major cities and airports.
Wait…Winegrapes Grow In Southern California?
We get it. If you're new to the wine scene, you might associate California wines with popular Northern California regions like Napa or Sonoma. However, Southern California is technically the state's OG wine region. If you do know your wine history, you might recall that California's first vineyards were planted by Padre Junipero Serra in Southern California. In 1769, Serra planted winegrapes at Mission San Diego de Alcala to produce sacramental wine. Then, in the early 1830s, Jean-Louis Vigner planted the first commercial vineyard in what is now Los Angeles.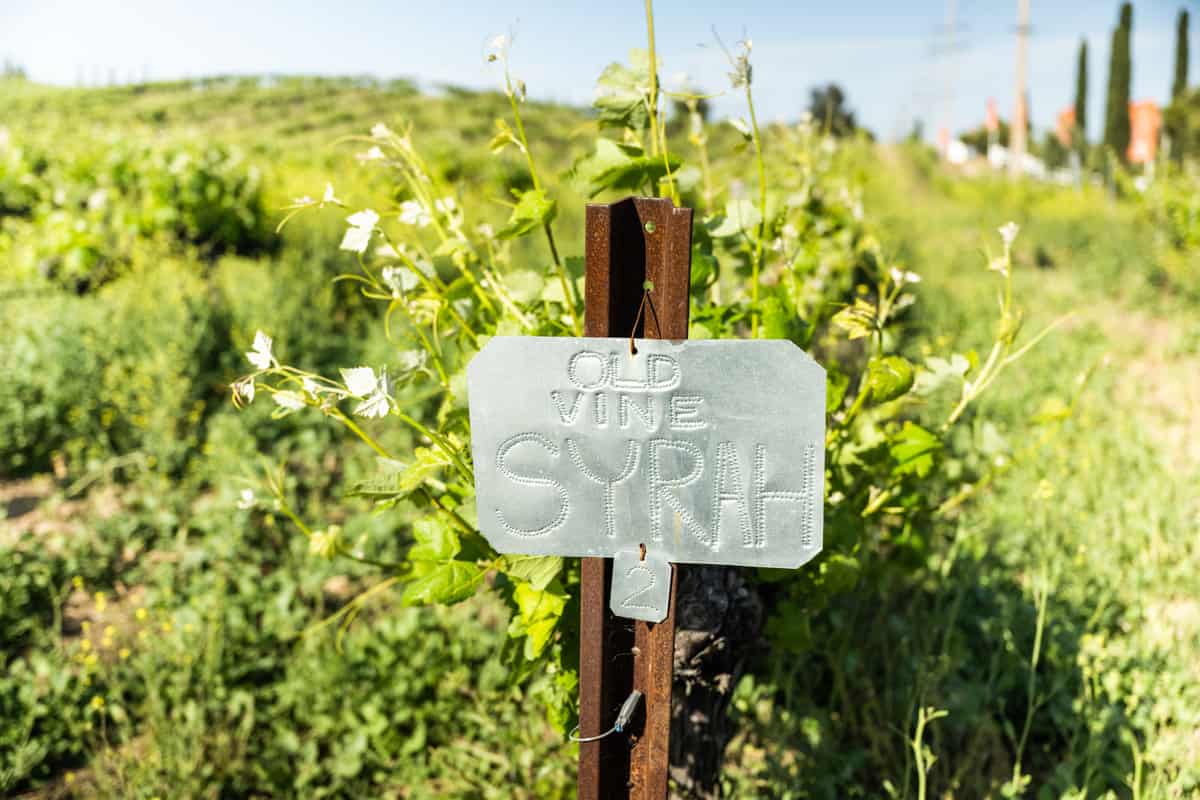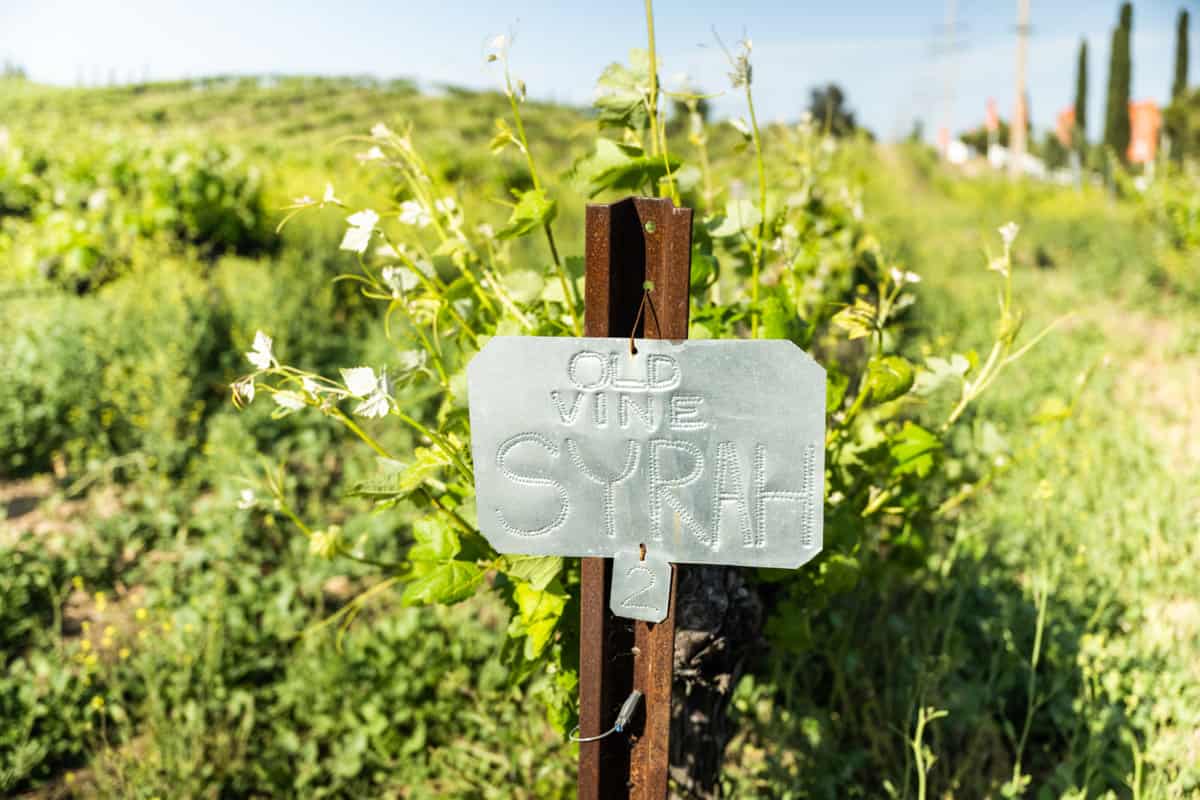 While Temecula is home to a 100-year-old Mission vineyard and even a few Old Zin vines, the region's first commercial vineyard wasn't planted until 1968. Temecula's first winery, Callaway Winery, wasn't founded until 1974, and it took another decade for the region to be recognized as an American Viticultural Area (or AVA).
Today, Temecula is home to around 50 wineries and 80 growers, specializing in 30 varieties of winegrapes.
Where is Temecula Wine Country?
Temecula Wine County is located off the 1-15, about 2 hours southeast of Los Angeles and about an hour northeast of San Diego.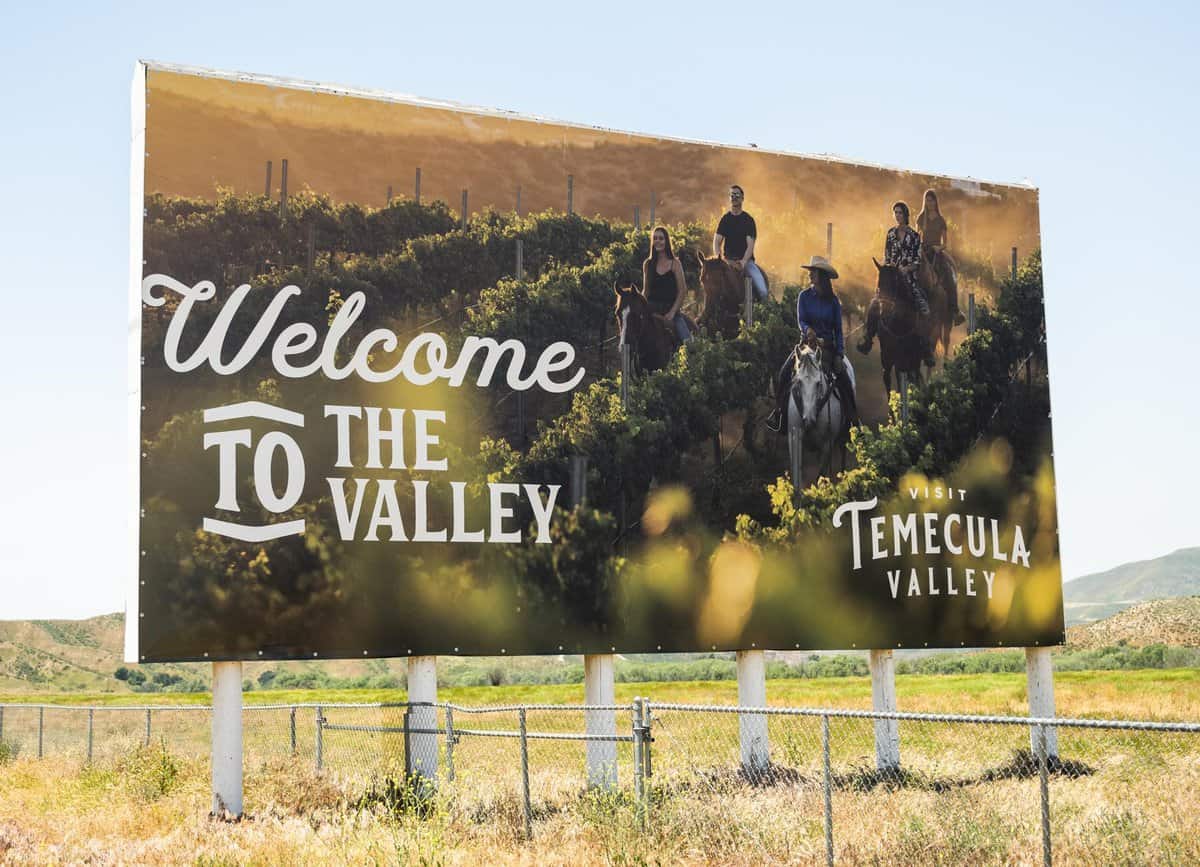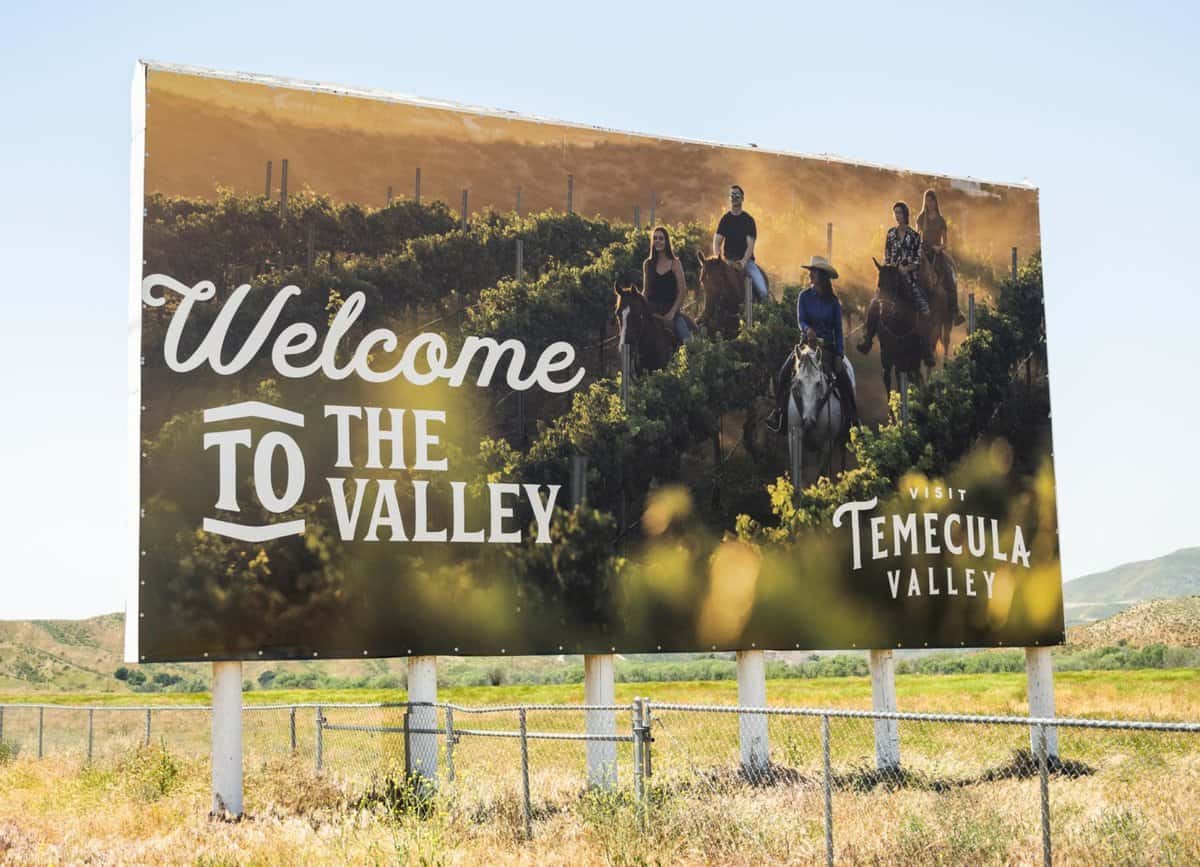 Why is Temecula a good place to make wine?
Southern California is known for temperate weather, and Temecula is no exception. Devin Parr of the Temecula Valley Winemakers Association explains, "It's a true Mediterranean climate. It's similar to some of the greatest wine regions in the world, like the Rhone Valley and parts of Southern Italy. It's also perfect for vacationing and wine travel."
Why is Temecula's climate ideal for wine (and travel)? Temecula is situated between the Pacific Ocean and the Mojave Desert. As the hot air rises in the desert, it creates a vacuum effect and sucks in cold Pacific Breezes through the Rainbow Gap. The resulting warm days and cool nights allow grapevines to thrive. Well-draining, decomposed granite soils cause the vines to struggle, creating balanced, complex wines.
What type of wine is Temecula known for?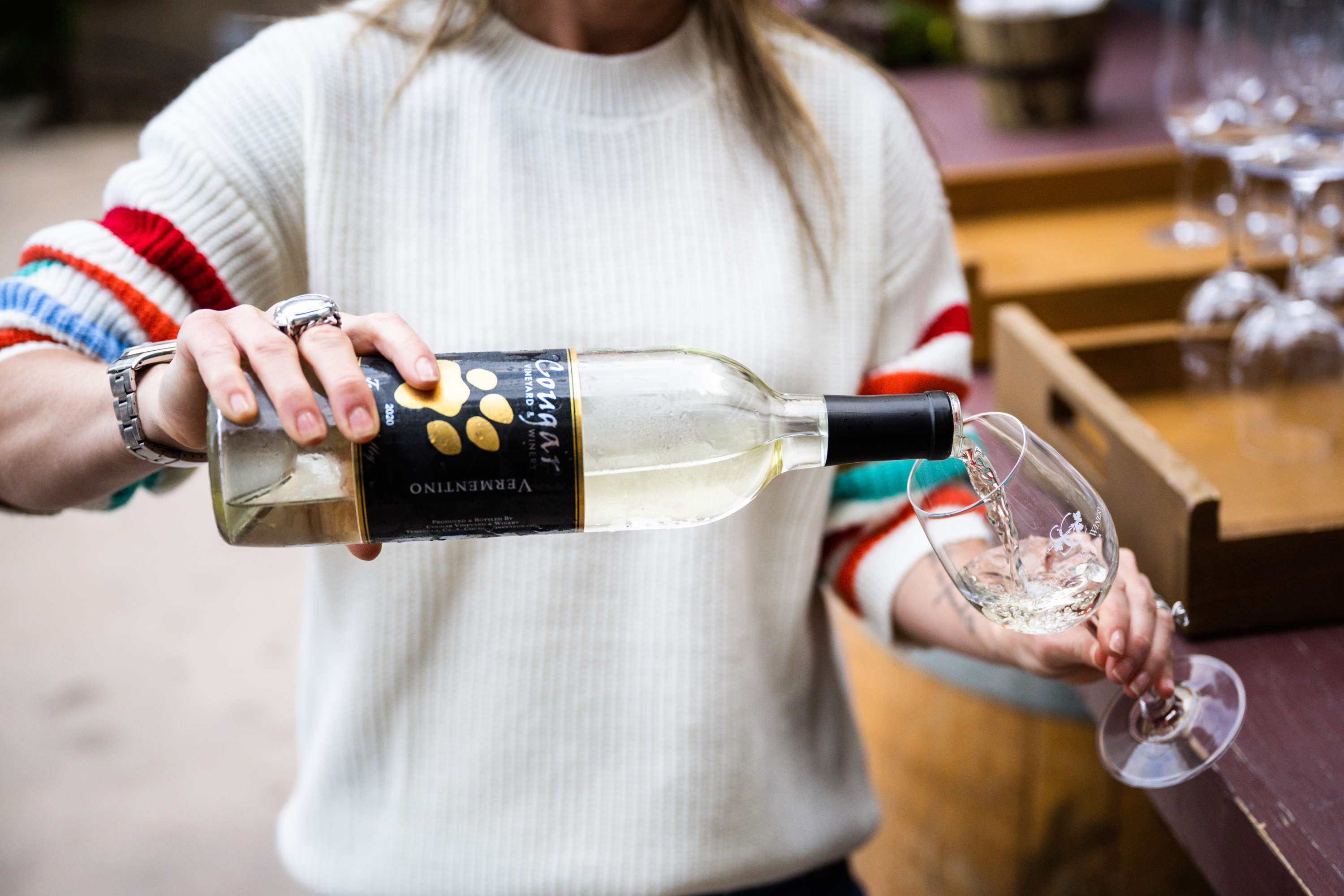 Temecula Valley produces a wide variety of wines – everything from Chardonnay and Cabernet Sauvignon to Sangiovese, Vermentino and Barbera. What is unique about the region is that the majority of sales are direct-to-consumer. Because they're not beholden to producing only certain varietals or set quantities for retail, there's much more room for creativity.
Devin elaborates, "We can experiment with really cool blends, play around with sparkling wines made from totally offbeat grape varieties, just to see what resonates with customers and take them on a journey of wine tasting."
The Best Wineries to Visit in Temecula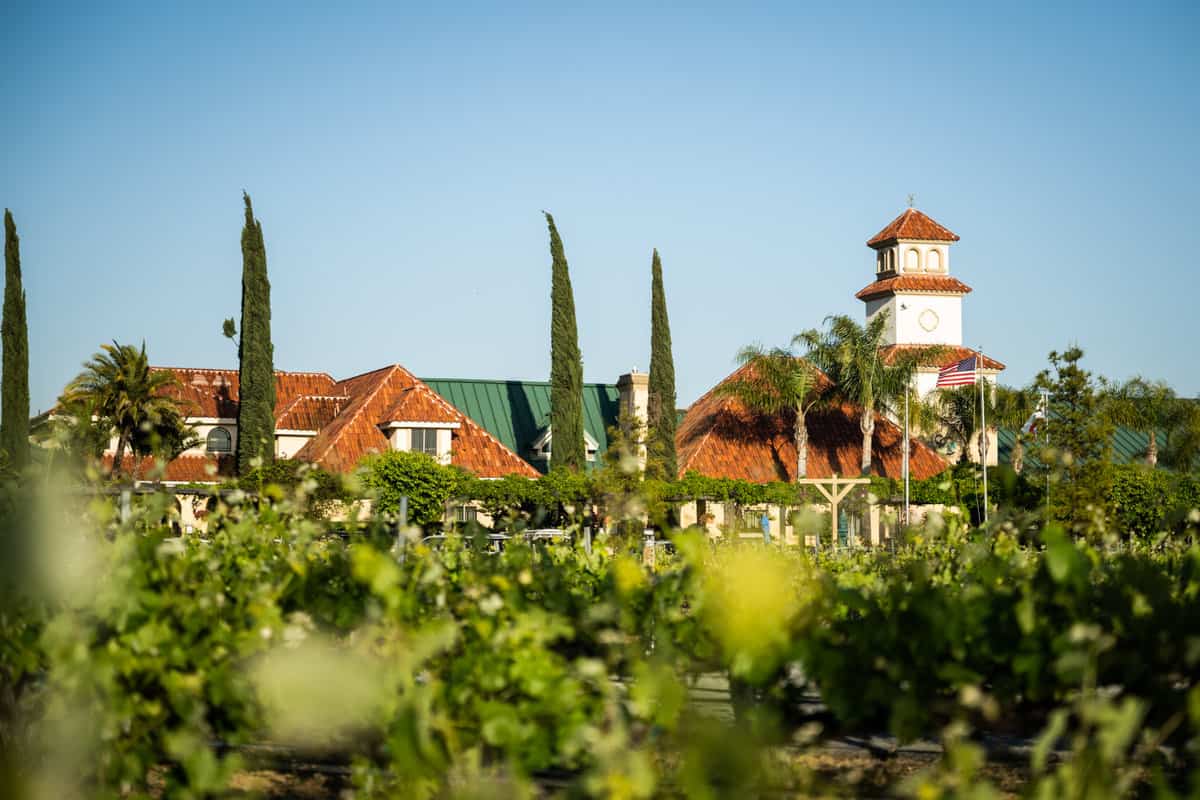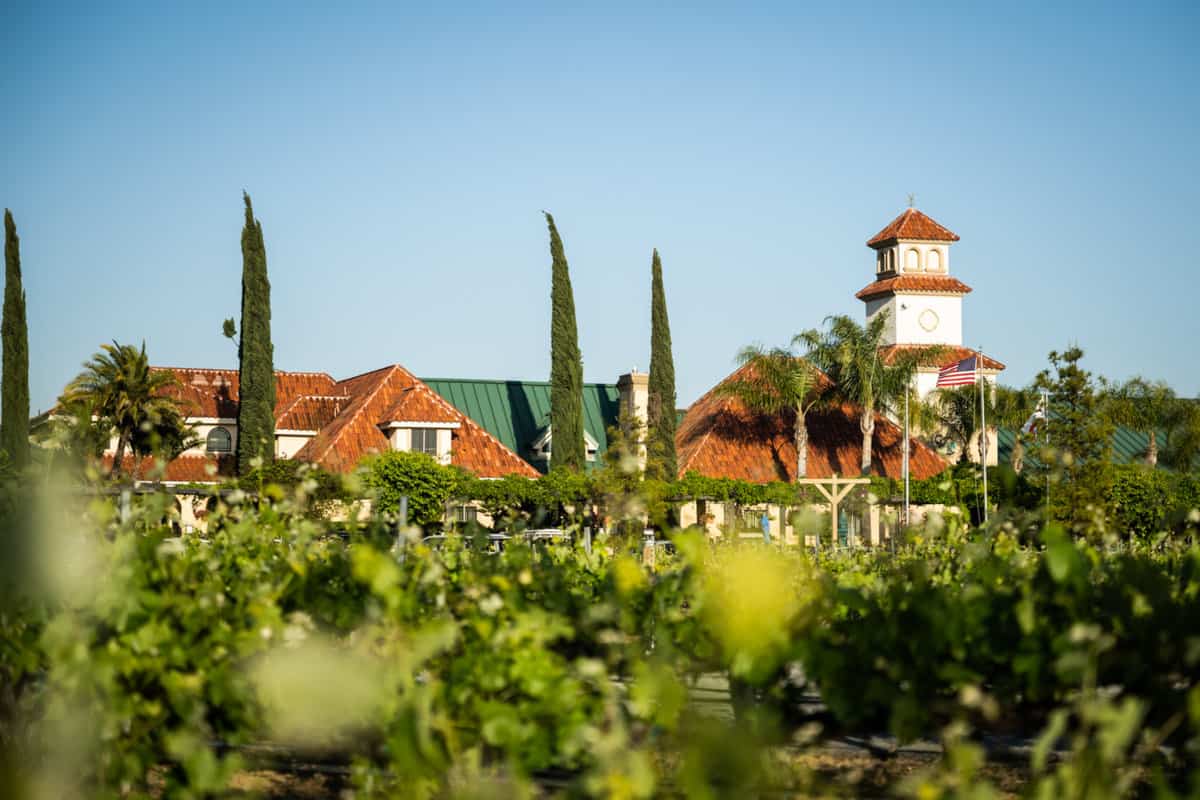 No visit to Temecula would be complete without a visit to South Coast Winery. South Coast Winery boasts the distinction of being named "Winery of the Year" at the California State Fair. Not just once, but a whopping five times! Be sure to visit in the spring when the outdoor patios and walkways are draped in lush wisteria – making it one of Temecula's most Instagrammable (yes, that's a word) spots.
Temecula wineries have elevated the act of wine tasting to an experience, and family-owned Akash winery is no exception. Check their events schedule for a variety of options such as comedy shows, yoga on the patio, and live music.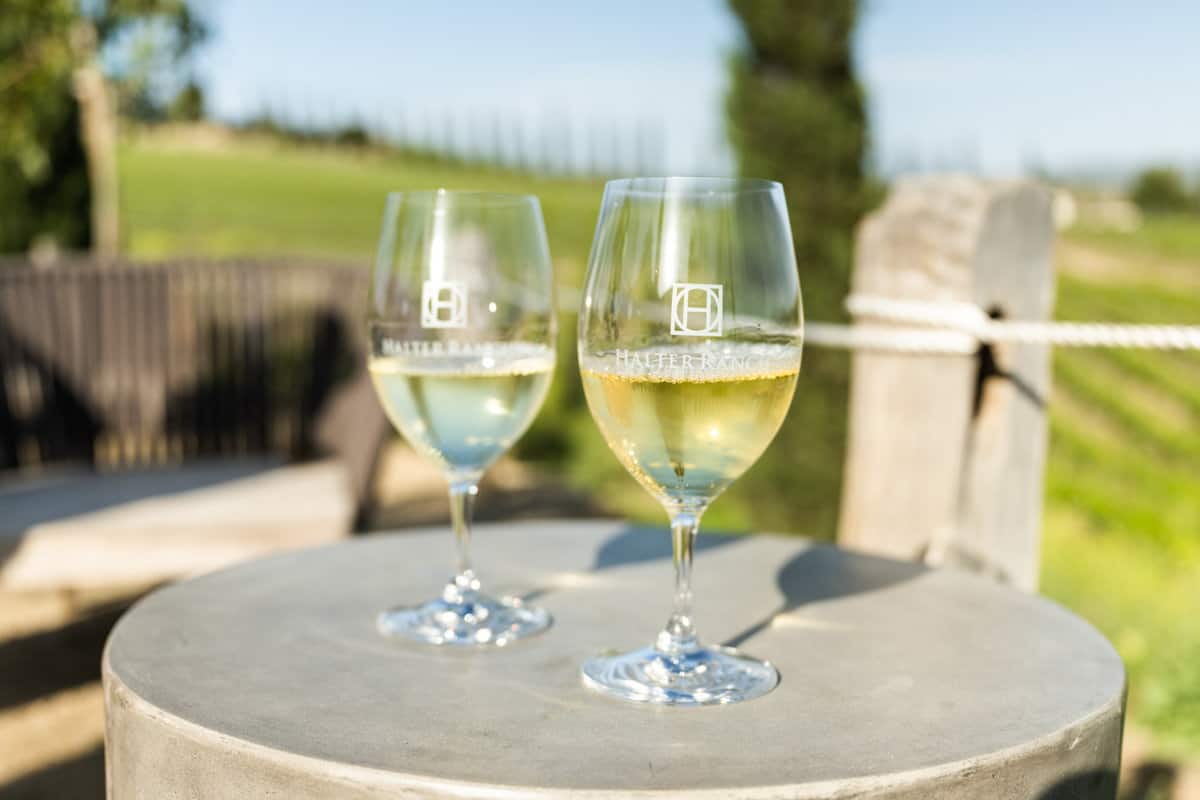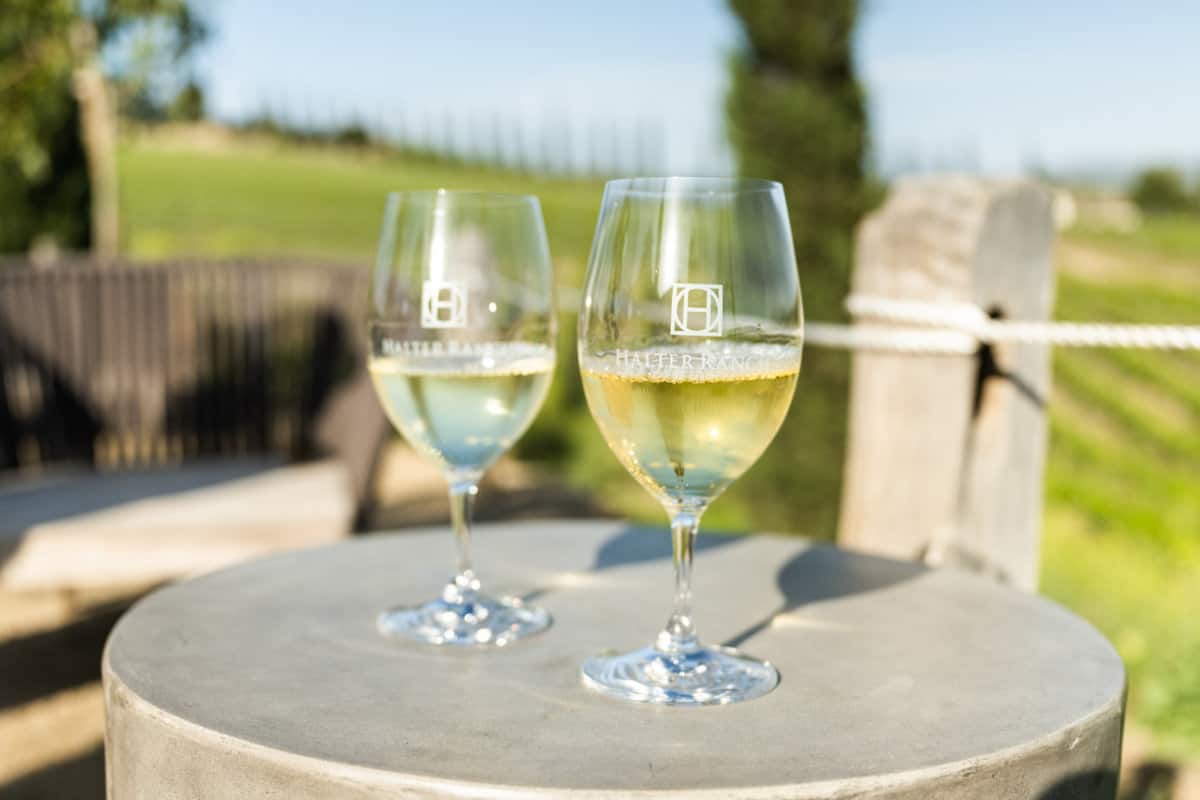 One of our favorite Paso Robles wineries, Halter Ranch, recently acquired Temecula's Hart Winery. This family and pet friendly outdoor tasting area comes alive on weekends with live music and food trucks.
This unique resort showcases California wines produced in the styles of France, Italy and Spain. Each region boasts their own exclusive tasting room, giving guests a taste of Europe within the comfort of sunny Southern California.
Callaway winery is Temecula's oldest winery! Opened in 1974 by golf legend Eli Callaway, this lush estate offers a walking tour to educate guests about Callaway's history, viticultural practices, and winemaking process. During harvest season, Callaway hosts an annual Sip, Stomp and Play – allowing guests to live out their "I Love Lucy" wine-stomping fantasies.
Why is Temecula so popular?
Temecula's proximity to the 23 million residents of Southern California certainly contributes to the area's allure. This increasingly popular destination is not just a short drive from cities like San Diego and Los Angeles, but feels like another world amongst the rolling hillsides and stately wineries. The area has a distinctly European look and the same relaxed ambiance. "There's no room for snobbery here," Devin states, "We take our wines seriously, but we don't take ourselves seriously. It's easy to come to our welcoming tasting rooms, meet the phenomenal people in hospitality, and stay among the vines. They'll take you on a journey – whether you want to get down and dirty with what's going on with the wines and what's in your glass or enjoy a casual tasting with friends. It's a warm, welcoming environment that encourages discovery and enjoyment of wines in the most relaxing, inviting, inclusive ways."
What is there to do in Temecula (besides wine tasting)?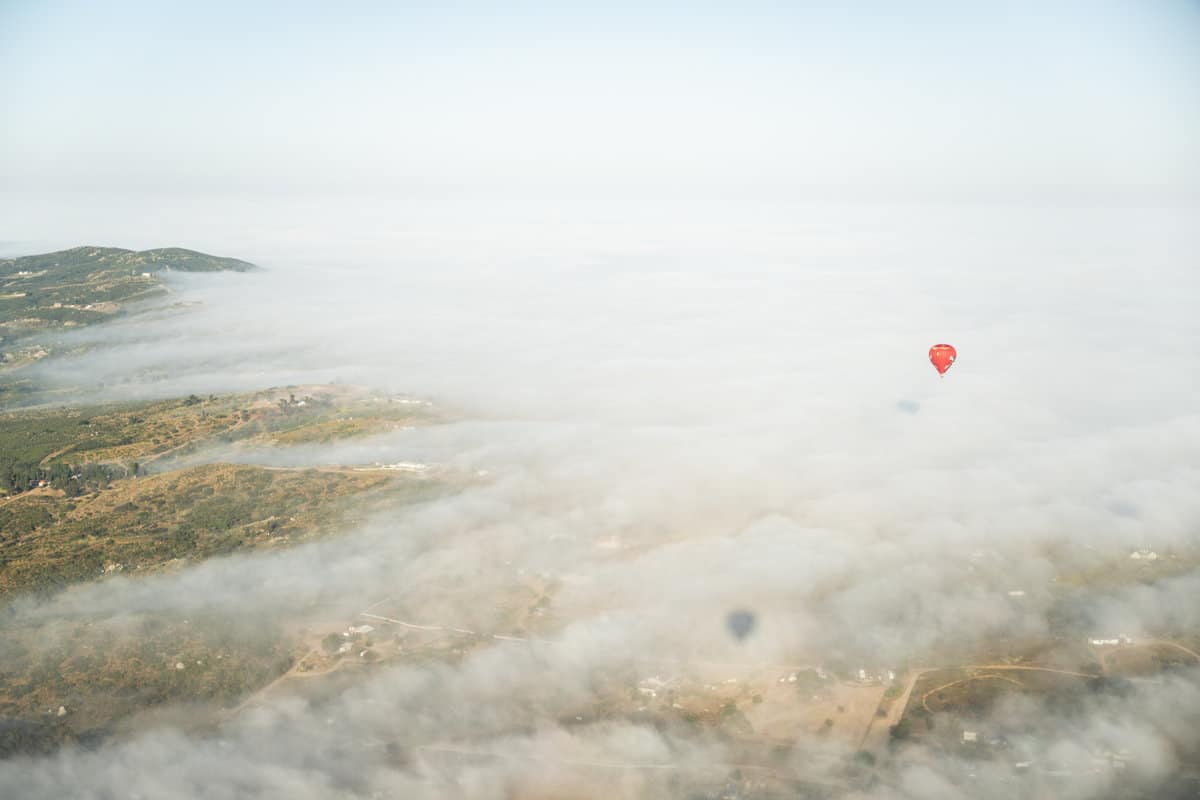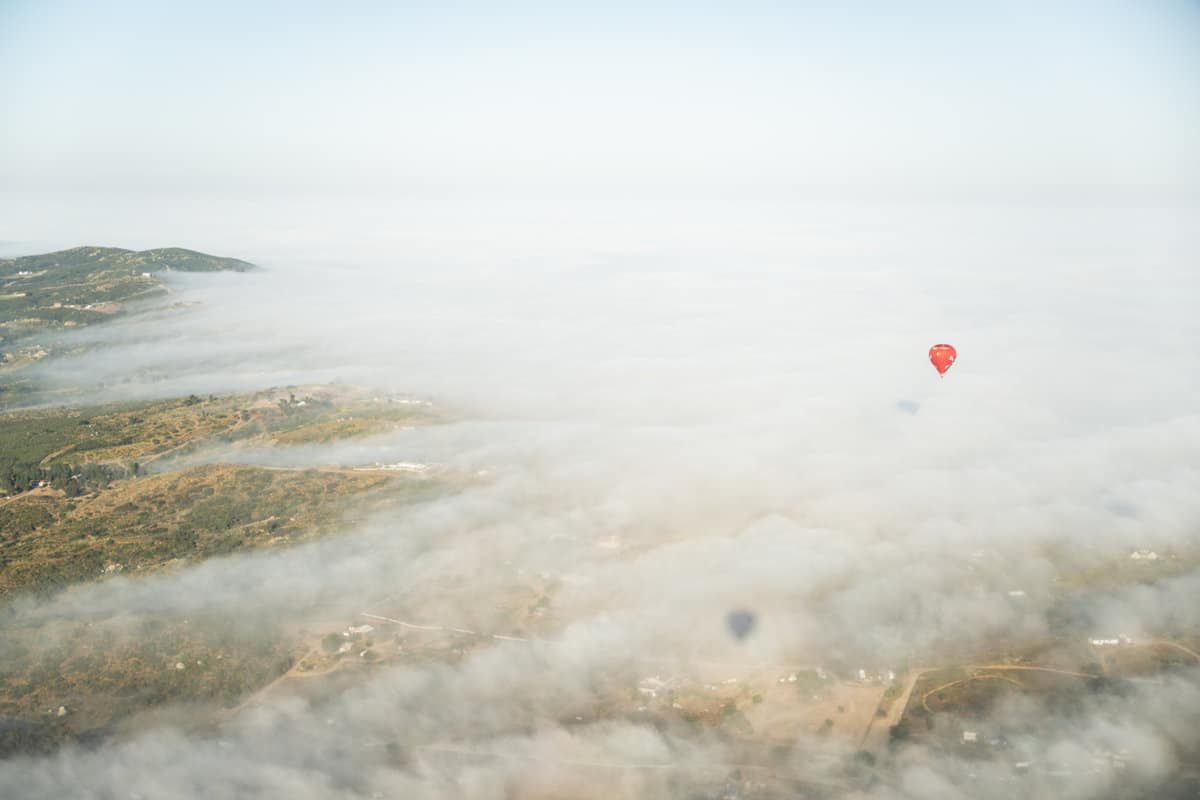 "Adventure" Wine Tasting
If "traditional" wine tastings aren't your thing, you can take a horseback ride through the vineyards or enjoy a glass of sparkling wine (and the view) from a hot air balloon basket.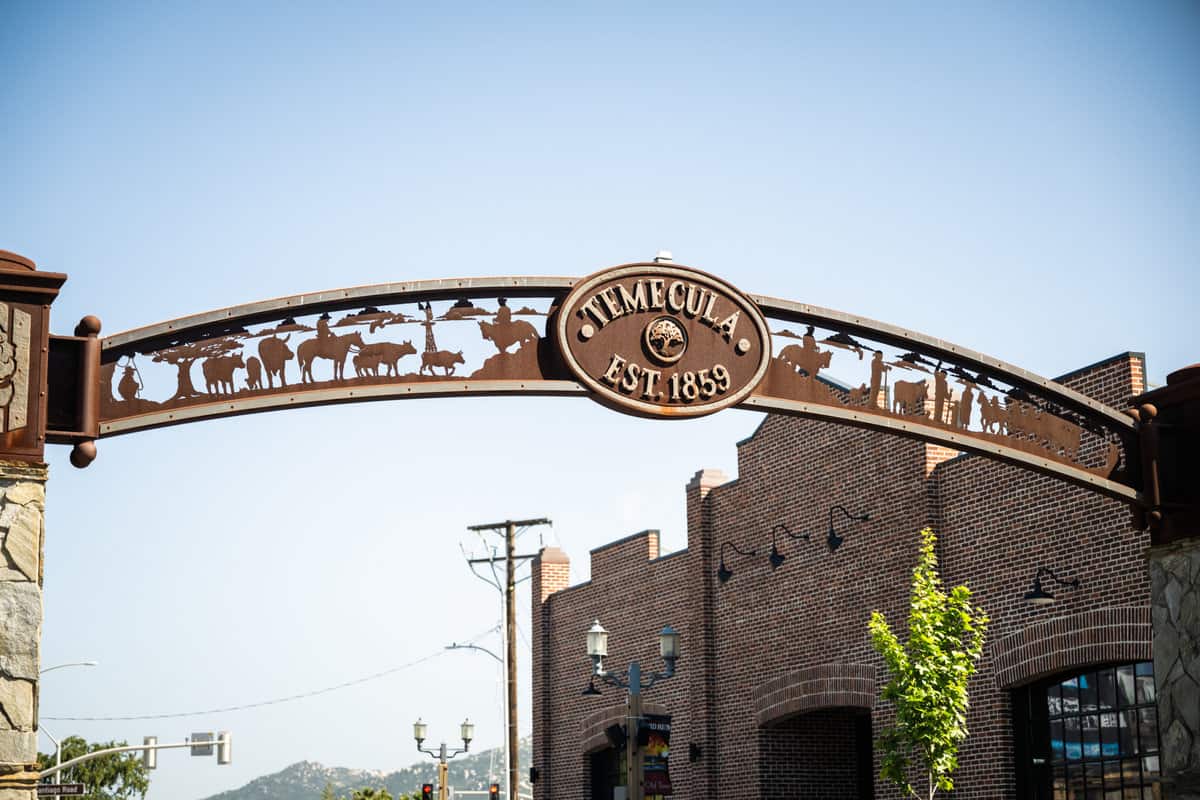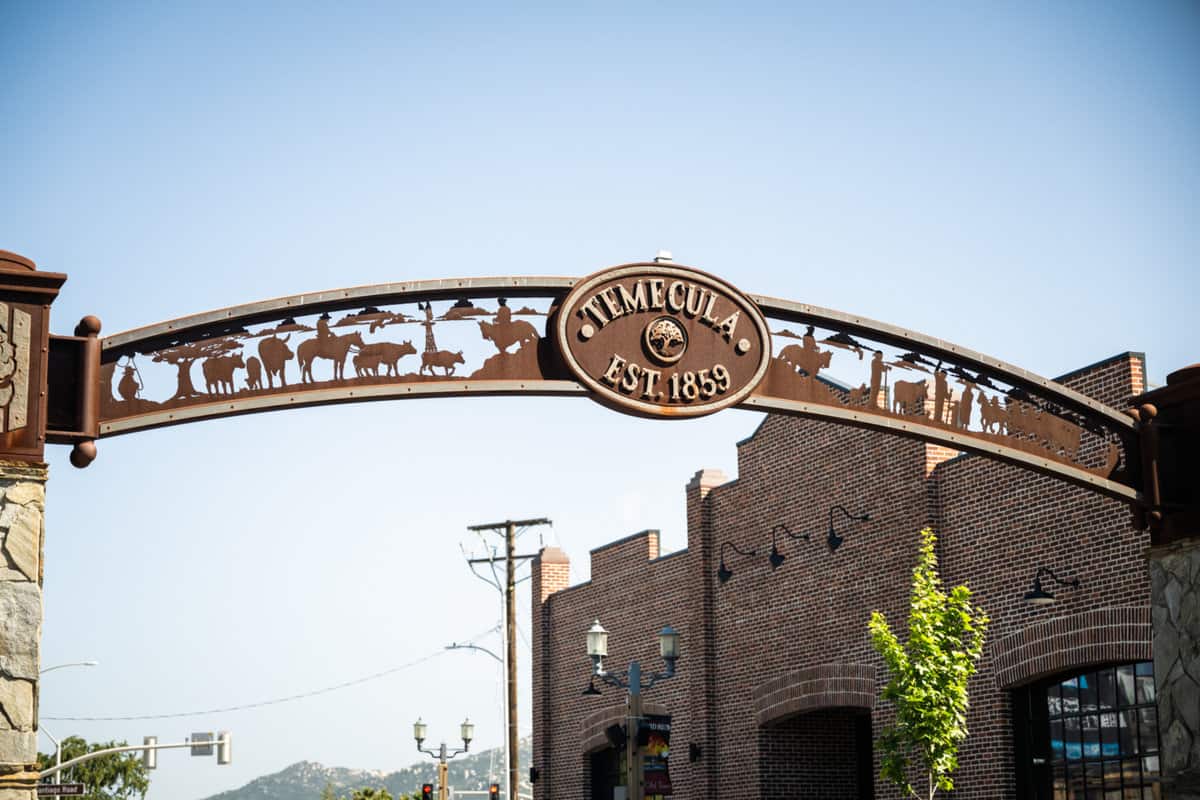 Shopping and Dining
Historic Old Town Temecula is full of charming shops and restaurants – be sure to check out Temecula Lavender Company and stop by Temecula Olive Oil Company's tasting room.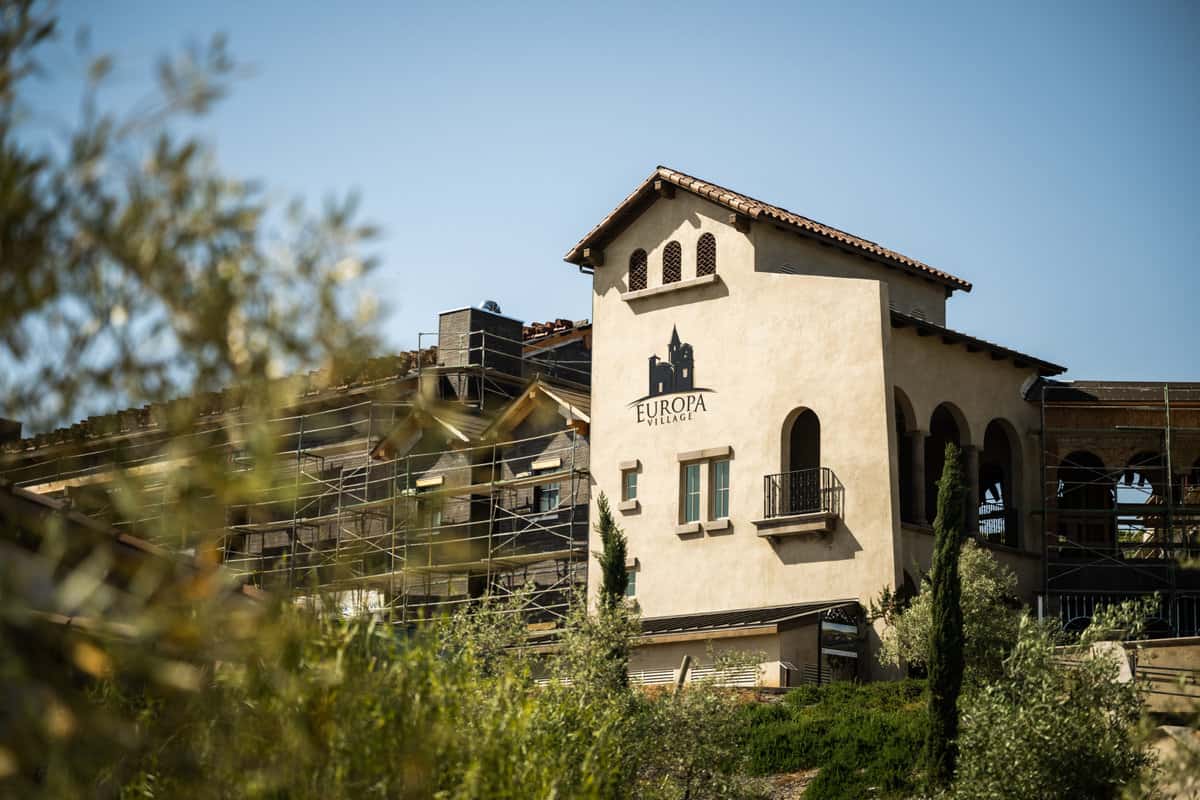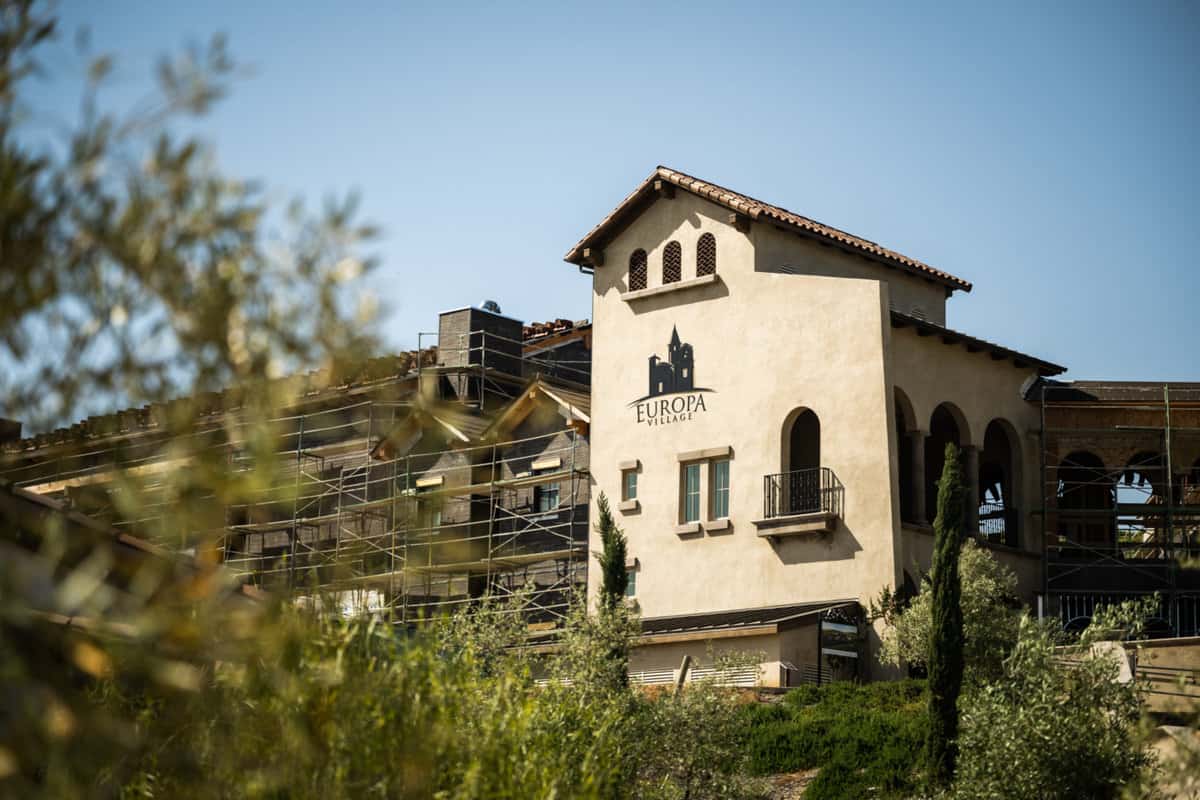 Visit Europa Village
Europa Village brings Old World charm to Southern California. This one-of-a-kind resort showcases French, Italian and Spanish food and wine. Their Spanish restaurant, Bolero, opened in 2021, and they plan to add French and Italian restaurants in the very near future.
Ready to start planning your Temecula getaway? Read this first.
Want to learn more about California Wines? Let's take a look at How Wine is Made in California!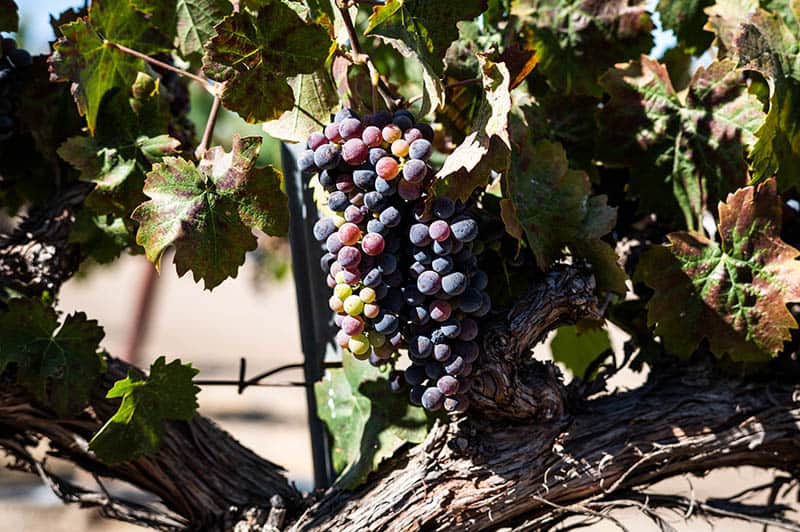 Article by Hilary Rance. Photography by James Collier and Hilary Rance.