How to Spend a Weekend In Temecula
Here's everything you need to know to plan your Temecula Wine Country getaway!
Why is Temecula a popular vacation destination?
Temecula Wine County is Southern California's best-kept secret. Temecula's temperate weather, beautiful rolling hills and slower pace give the area a distinctly European feel.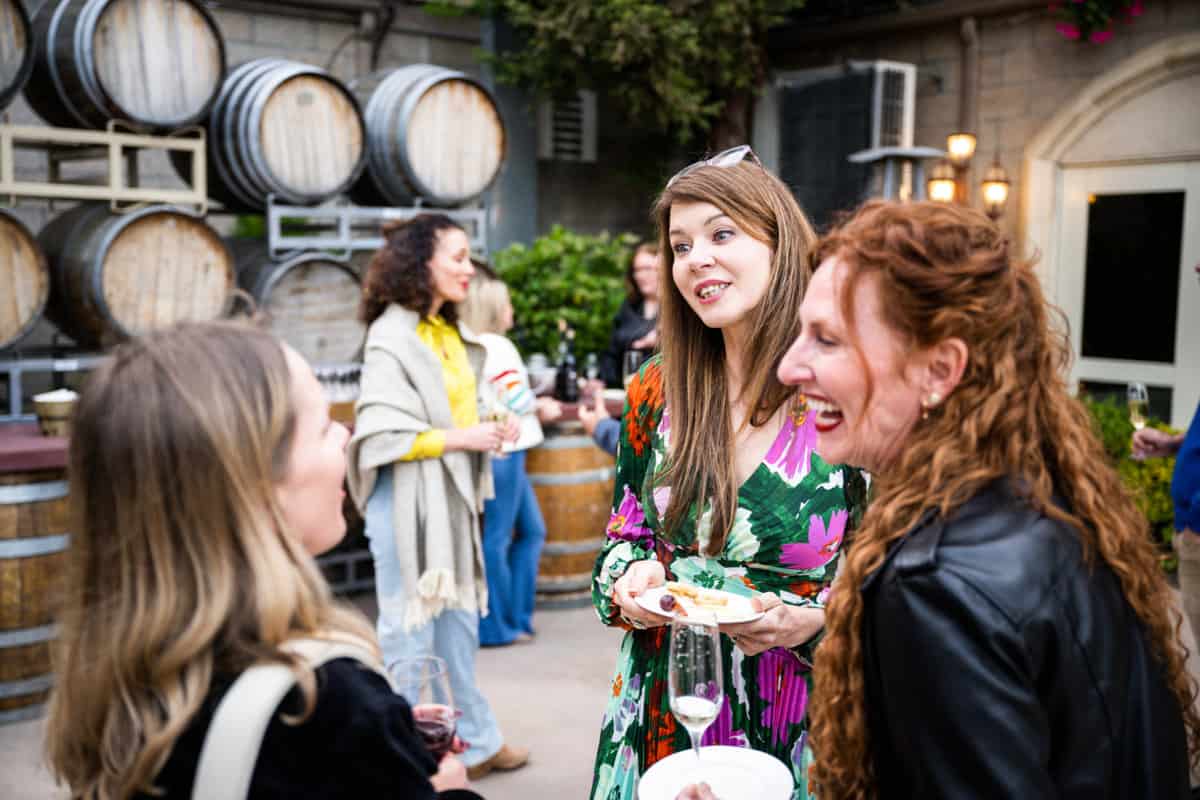 One thing that truly sets Temecula apart as a wine region is its focus on hospitality. The welcoming wineries and hotels are laid-back and restaurants serve up world-class dishes without any of the expected snobbery. In Los Angeles, everyone caters to celebrities. In Temecula, guests are made to feel like they're a celebrity.
What does the word "Temecula" mean?
Temecula has the distinction of being the only city in California to retain its original Indian name. Ancestors of the Luiseño Indians, or Payomkawichum (meaning the people of the West), have inhabited the area since 900 A.D.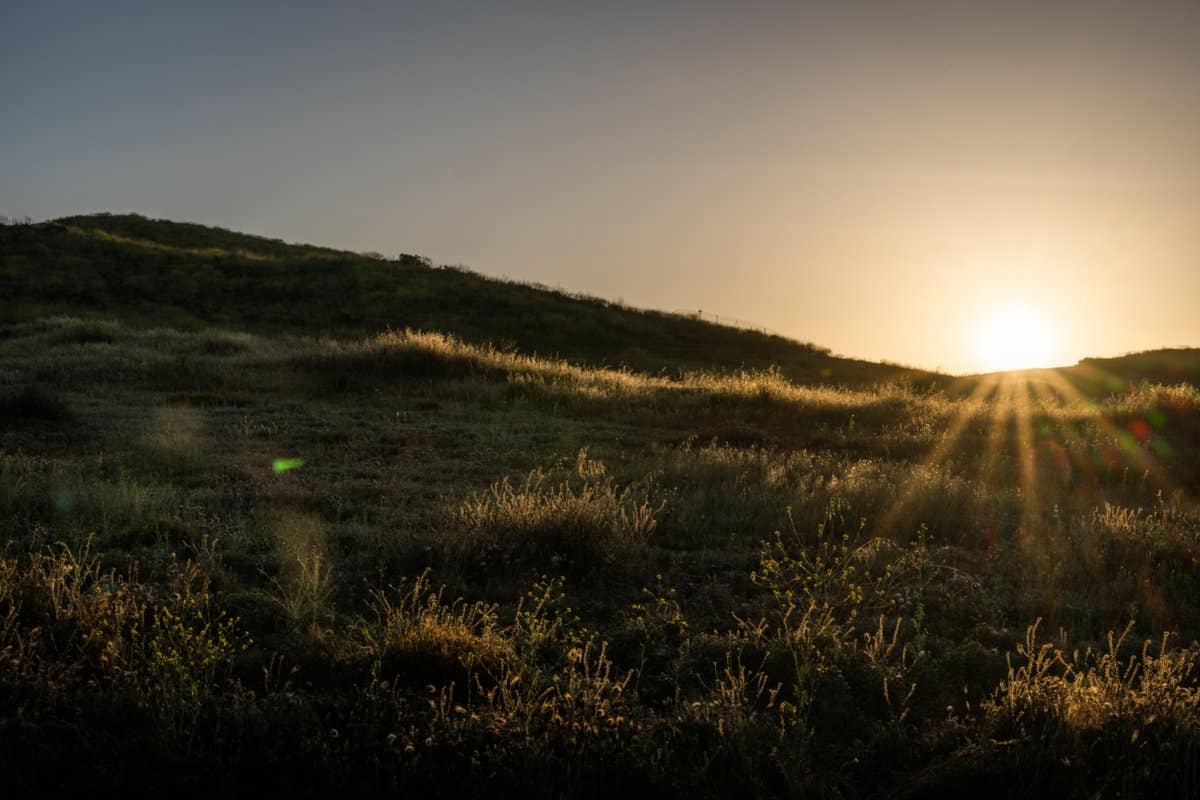 The Pechanga tribe, one of seven bands that make up the Luiseño Indians, cite a much earlier date – 10,000 B.C. Believing that the creation of the earth and its inhabitants took place in that very valley, the name "Temecula" was a nod to their creation story derived from two Luiseño words to describe this valley – "place of sand" and "place of sun".
History of Temecula
Europeans first came to Temecula in 1797. A Franciscan monk, Father Juan Norberto de Santiago, led an exploratory mission to scout suitable sites for additional missions. He realized the area's agricultural potential and by 1813, Temecula and the surrounding areas had become rancherias for Mission San Luis Rey, providing cattle and grain.
During the Gold Rush Days, immigrants flocked to California to find their fortune, and thousands of people, sheep and cattle following the Southern Emigrant Trail made their way through Temecula. Before long, Temecula was a hub of activity, boasting stagecoach stops and the second post office in the state.
For the next hundred years, Temecula remained a stereotypical "Old West Town", complete with saloons and cattle ranches. That began to change in the 1960s when a high-profile development company began to market the area to celebrities and tycoons. As land was swallowed up into suburbia, farmers eagerly snatched outlying agricultural acreage, planting grapes, citrus and avocados.
Temecula grew as a result of the completion of the I-15 in the 1980s, which connected Temecula to San Diego and the area's emerging wine industry and attracted would-be residents. Today, while the urban area boasts over 100,000 residents, it manages to retain its agricultural feel and heritage as well as support a flourishing wine industry.
How to get there: Where is Temecula?
Whether you're a California native looking for a quick weekend getaway or flying in from out of state, Temecula wine country is easily accessible.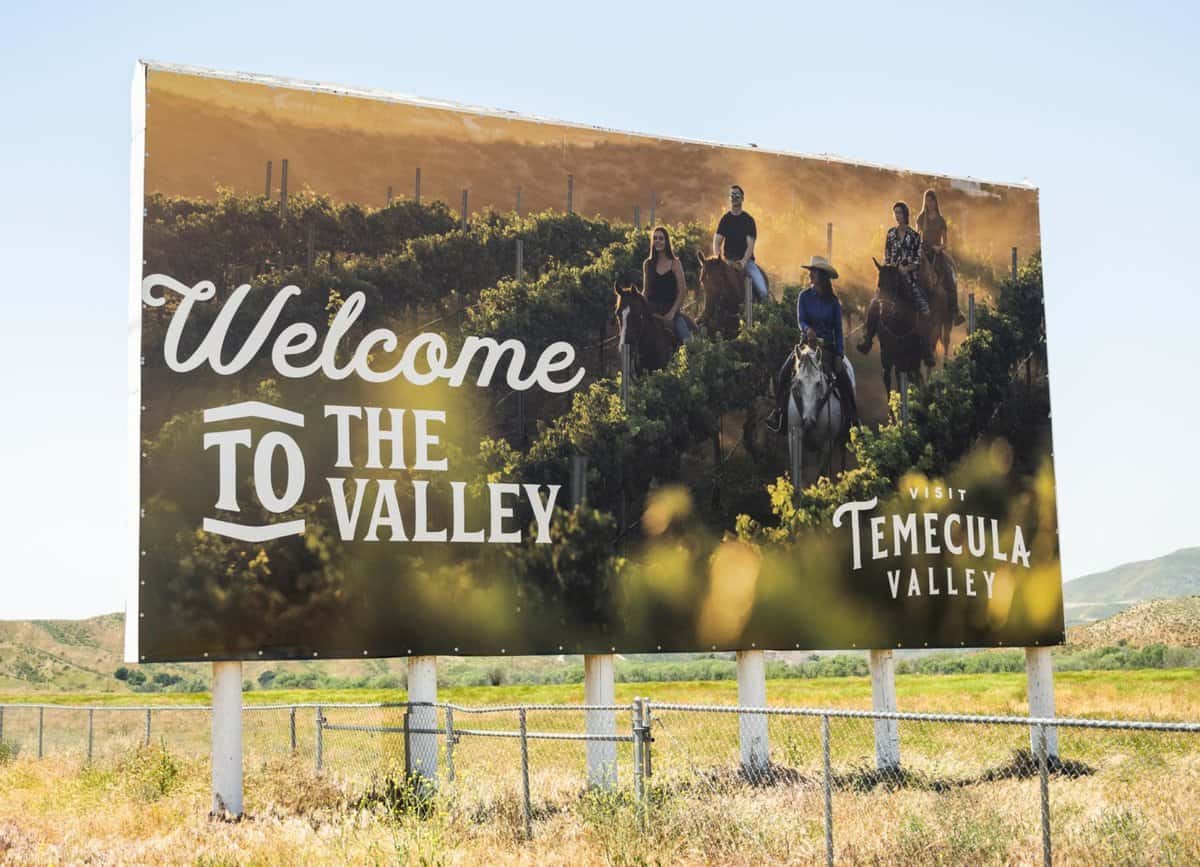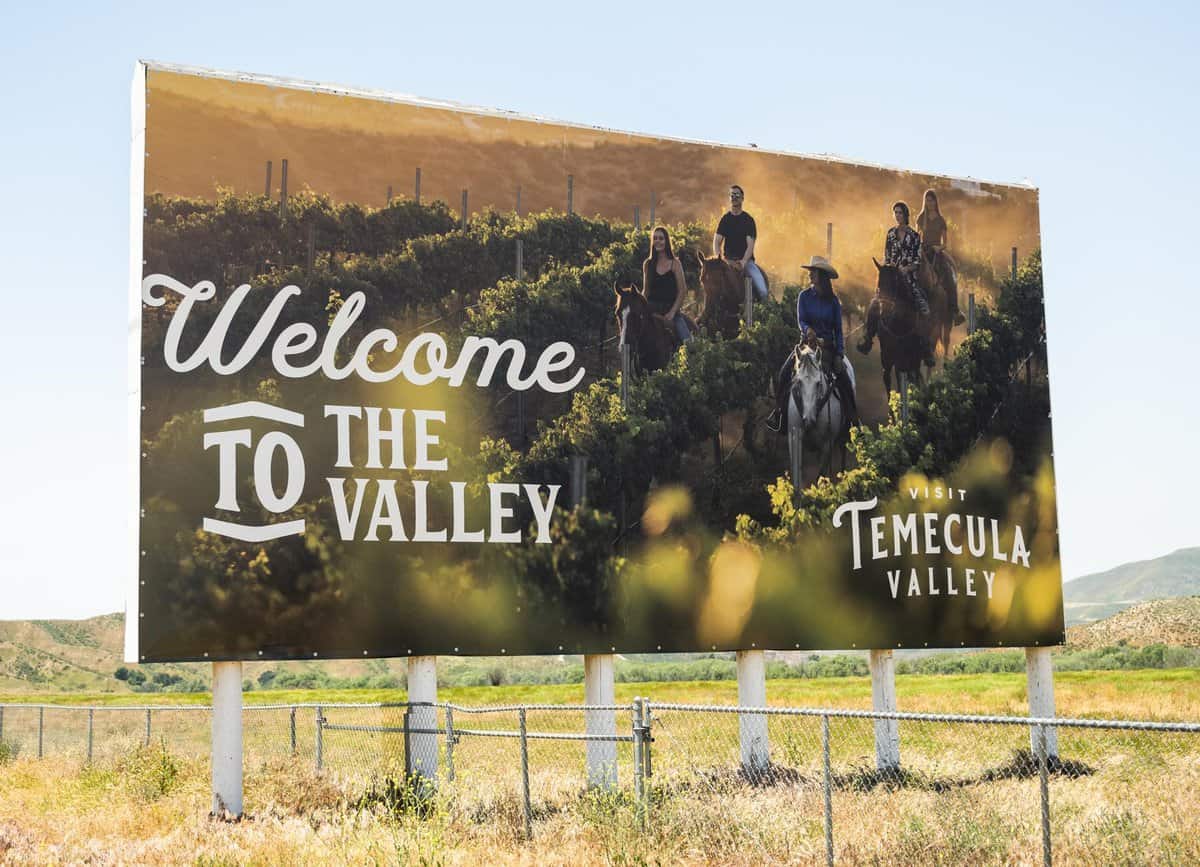 Driving:
Temecula is located on the 1-15, an hour northeast of San Diego, two hours southeast of Los Angeles, and an hour west of Palm Springs.
Airports:
Carlsbad Regional Airport is technically the closest airport to Temecula, but major airports like John Wayne, LAX and San Diego are within a 1-2 hour drive.
Where to stay:
South Coast Winery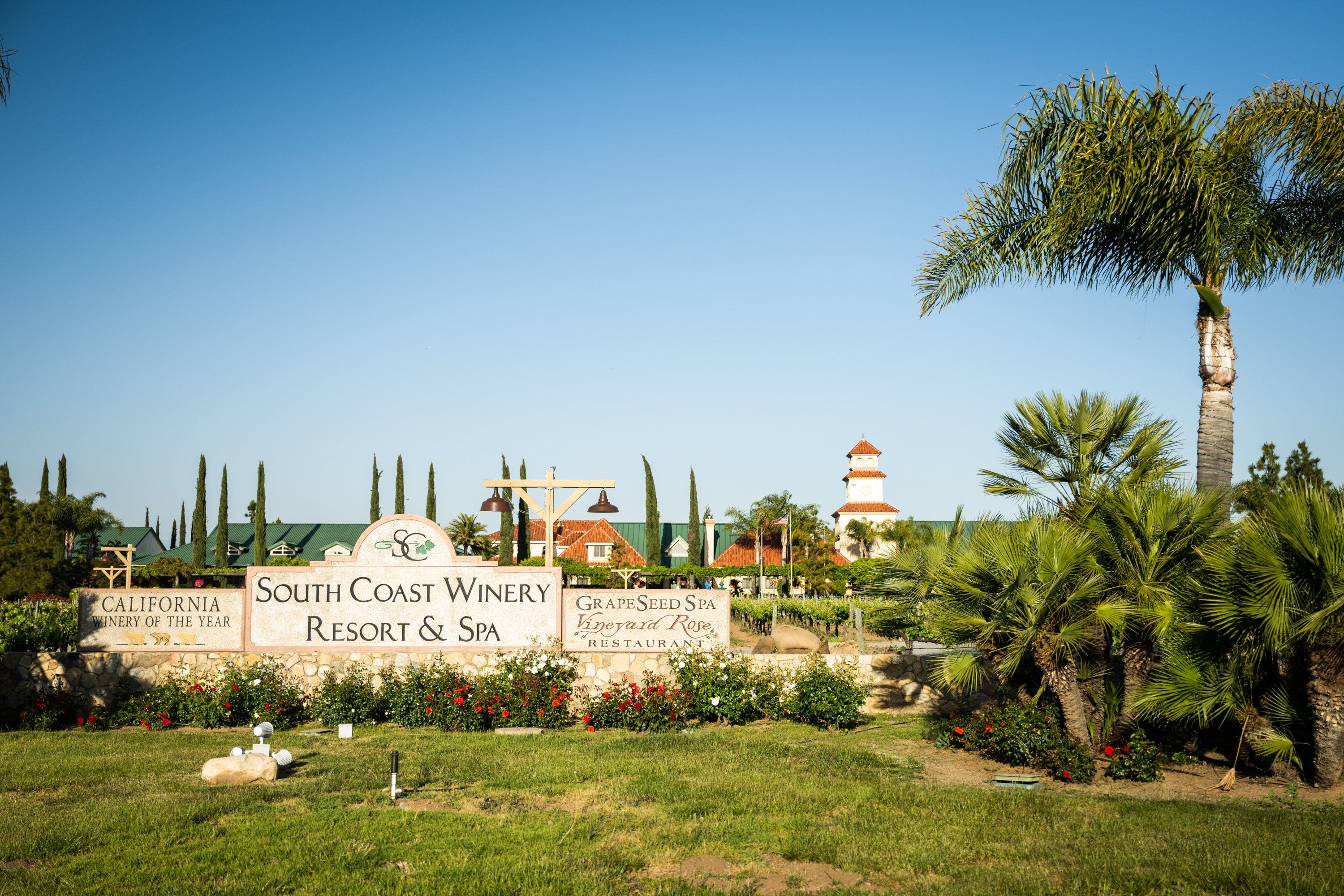 Looking to sip and stay among the vines? Look no further than South Coast Winery and Spa. Be sure to check out their curated experiences and packages, which include unique activities like star-gazing with an astronomer, carriage rides through Temecula, and hot-air balloon tours!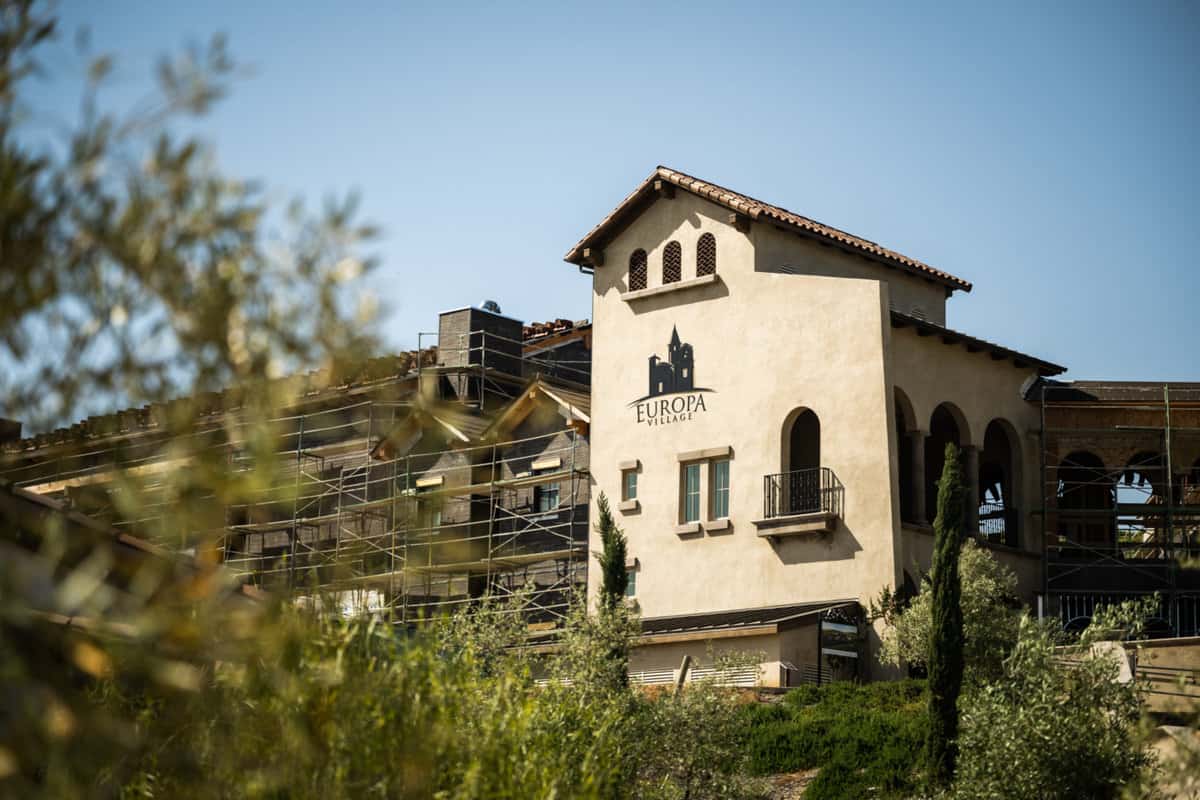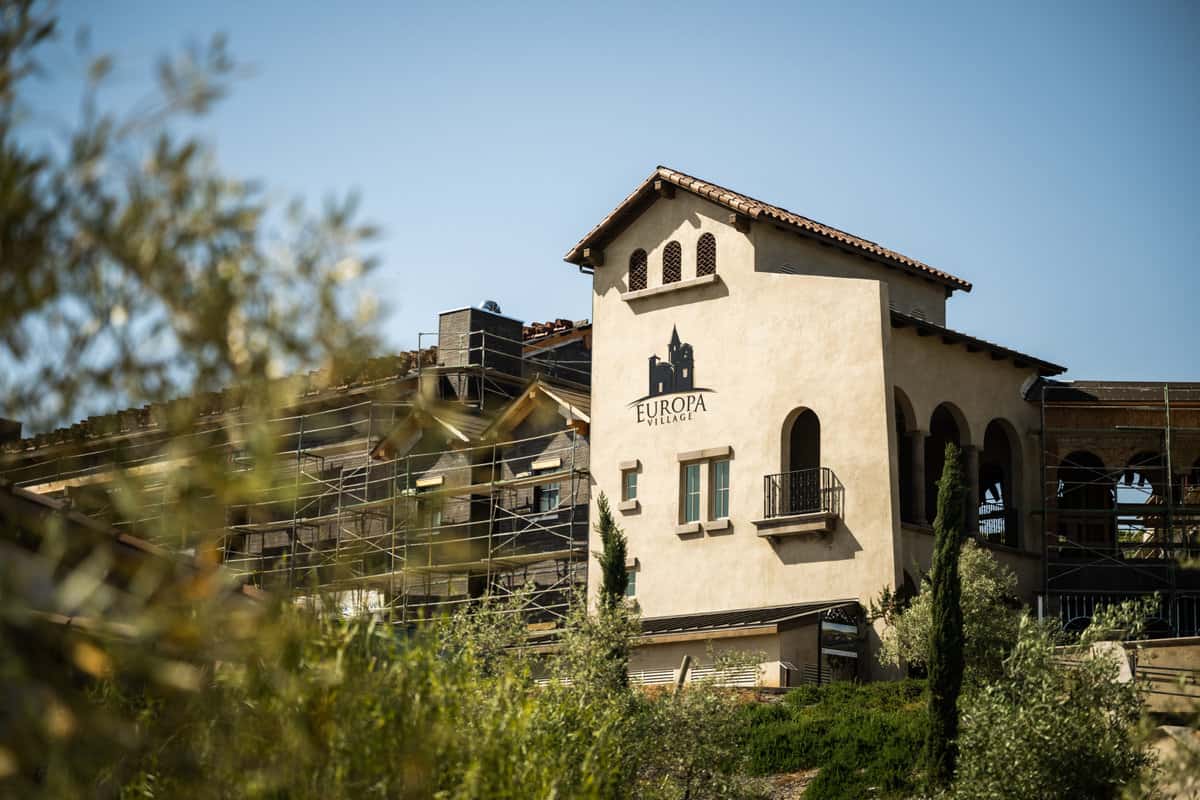 Bolero
Bolero's Spanish-inspired casitas are the newest addition to Europa Village. With luxurious furnishings and a private patio, you'll feel like you've stepped into another world – but, in truth, you're only steps away from all the action.
Ponte Vineyard Inn
The Ponte Vineyard Inn's distinctive mission-style architecture is a nod to the region's history. Like many of Temecula's premier hotels, this boutique property is surrounded by vineyards. Visit Ponte's onsite tasting room and explore some of the unique off-site experiences curated by the resort's concierge.
Domaine Chardonnay Winery
This French-inspired property bills itself as "the private estate in wine country you've always dreamed of". Domaine Chardonnay has only three rooms set on five acres of working vineyards, so if you're looking for more secluded accommodations, look no further.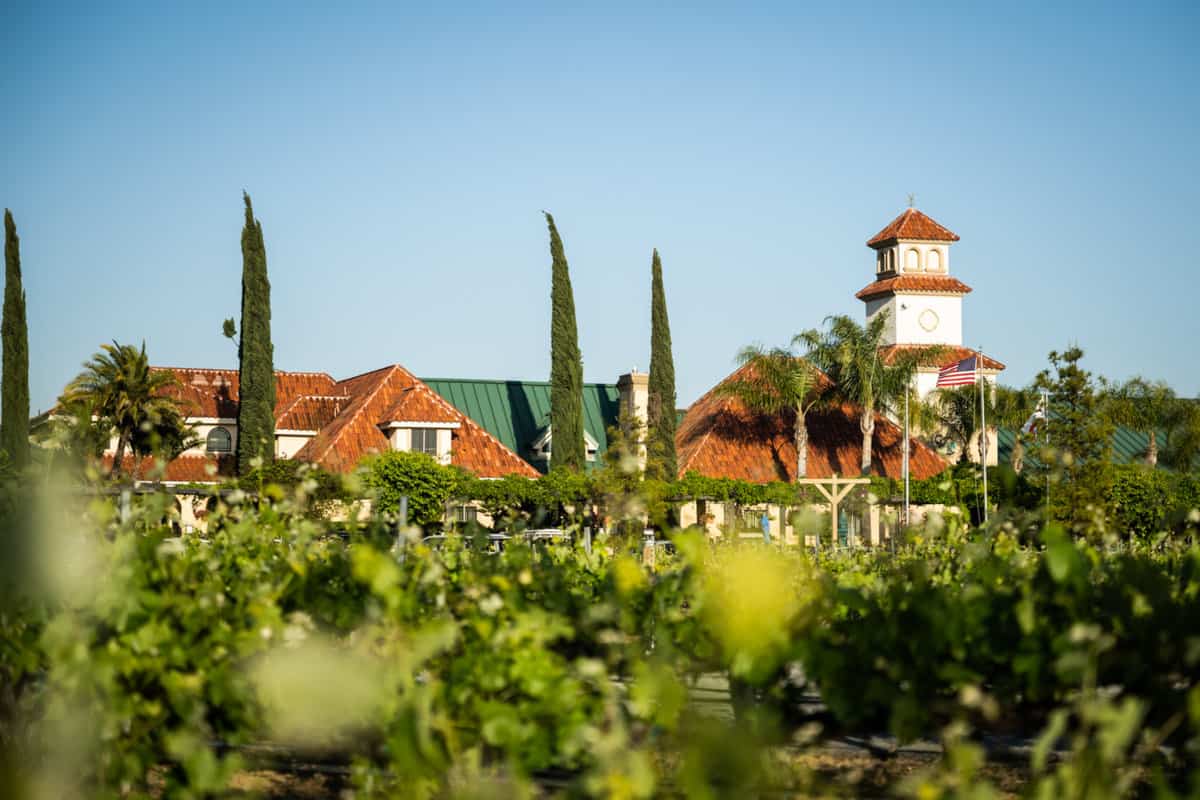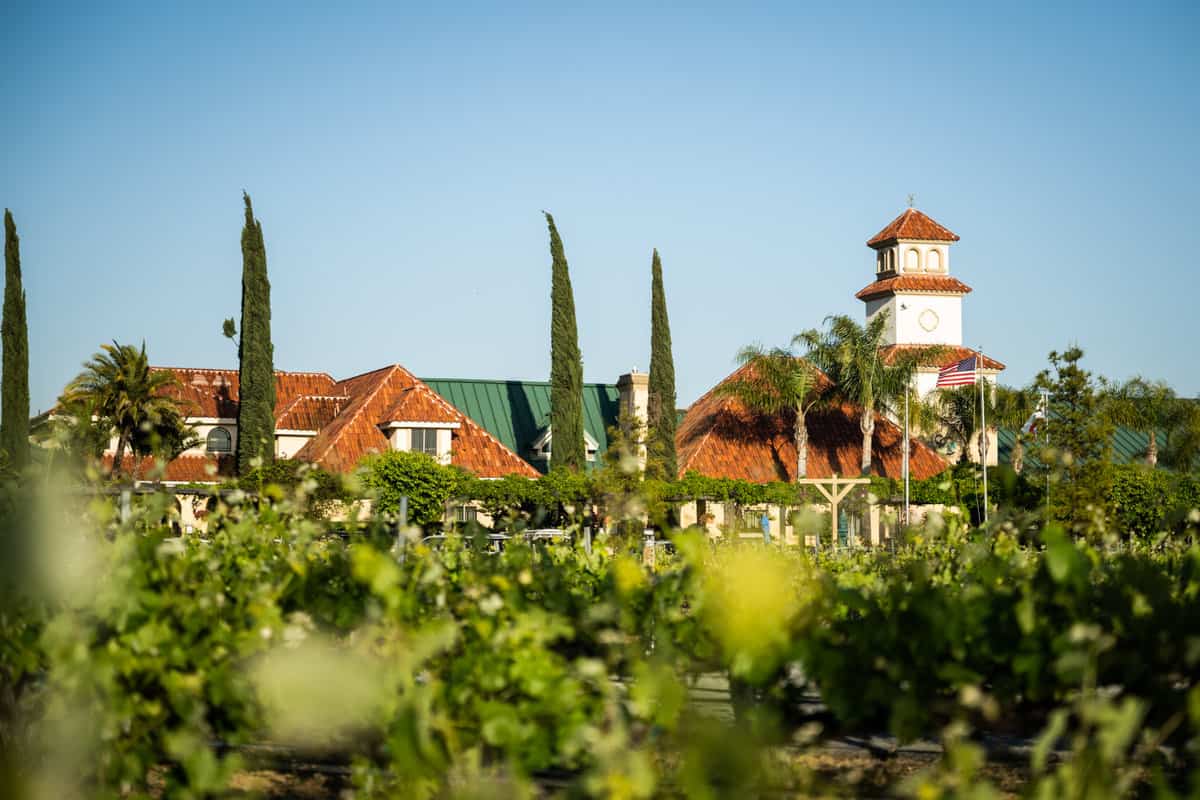 No trip to Temecula would be complete without a visit to South Coast Winery! South Coast Winery has the distinction of being named the California State Fair's "Winery of the Year" – not just once, but a whopping five times. Visit in the spring, when the outdoor patios and walkways are draped in lush wisteria – making it one of Temecula's most Instagrammable (yes, that's a word) spots.
Temecula wineries have elevated the act of wine tasting to an experience, and family-owned Akash winery is no exception. To plan your experience, check their schedule of events like comedy shows, yoga on the patio, and live music.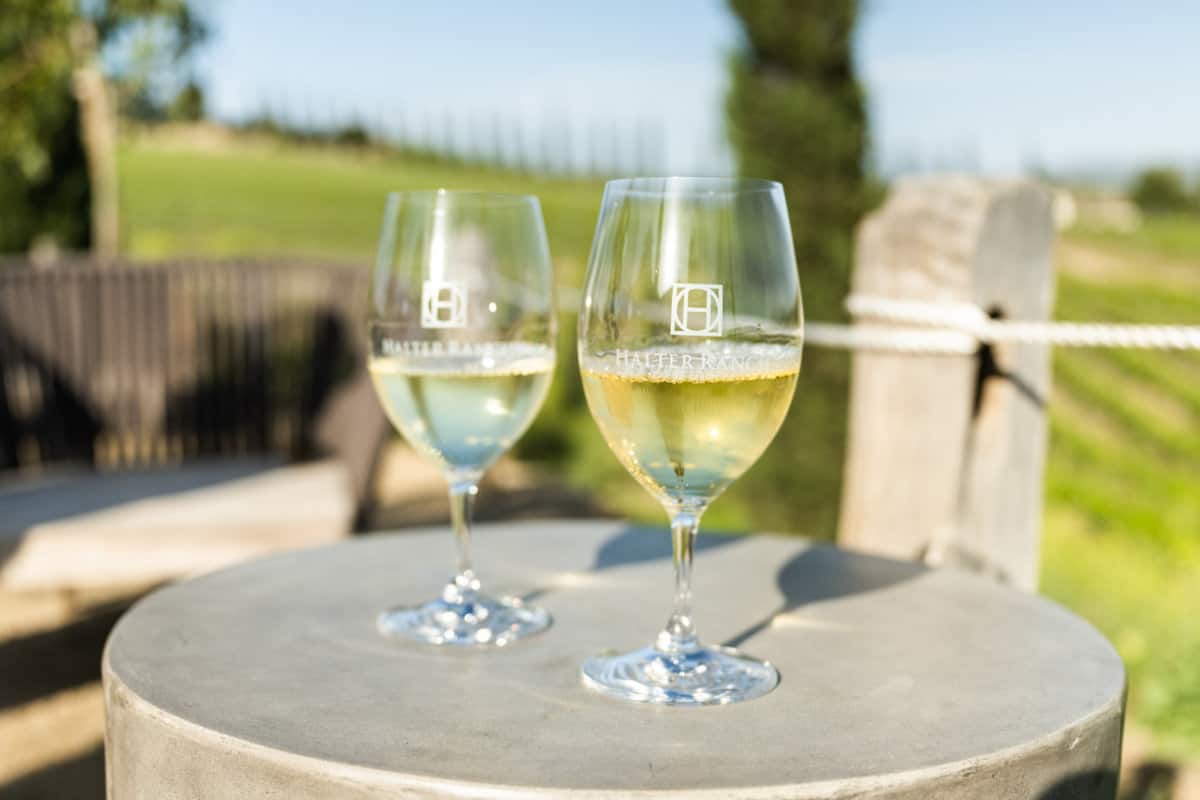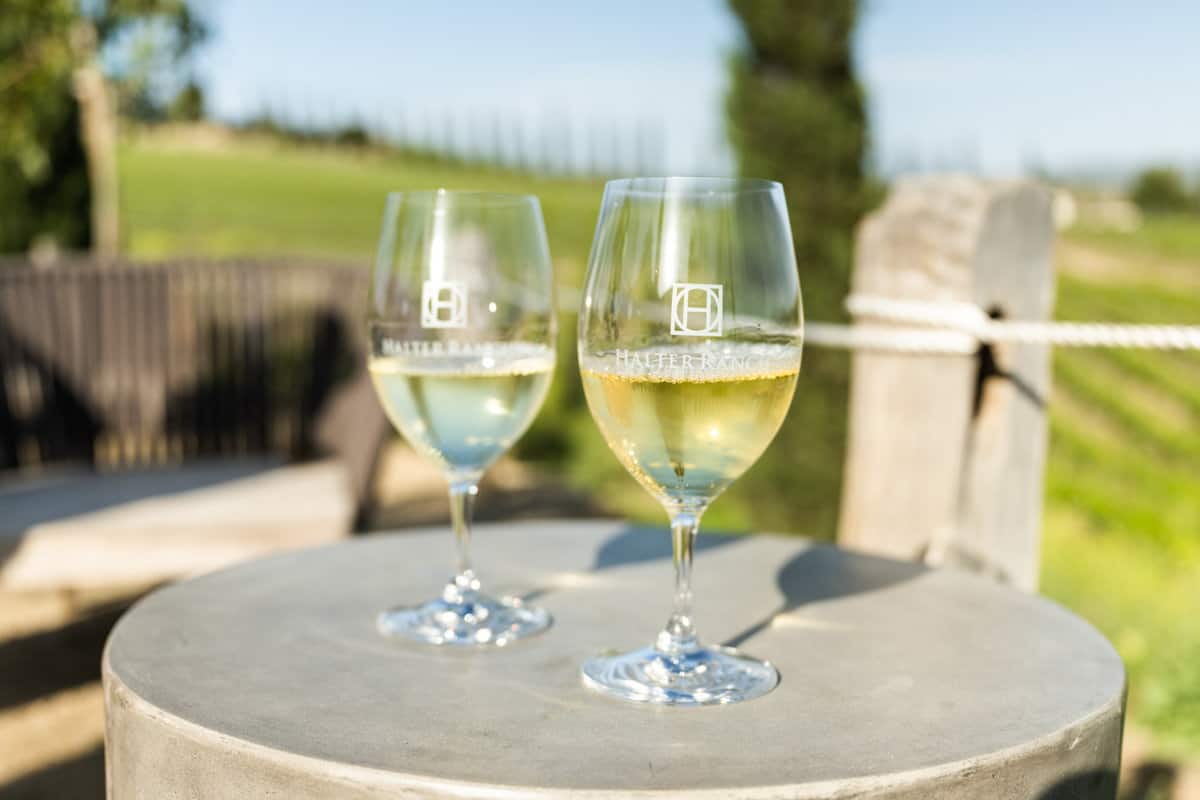 One of our favorite wineries in Paso Robles, Halter Ranch, recently acquired Temecula's Hart Winery. The family and pet friendly outdoor tasting area comes alive on weekends with live music and food trucks.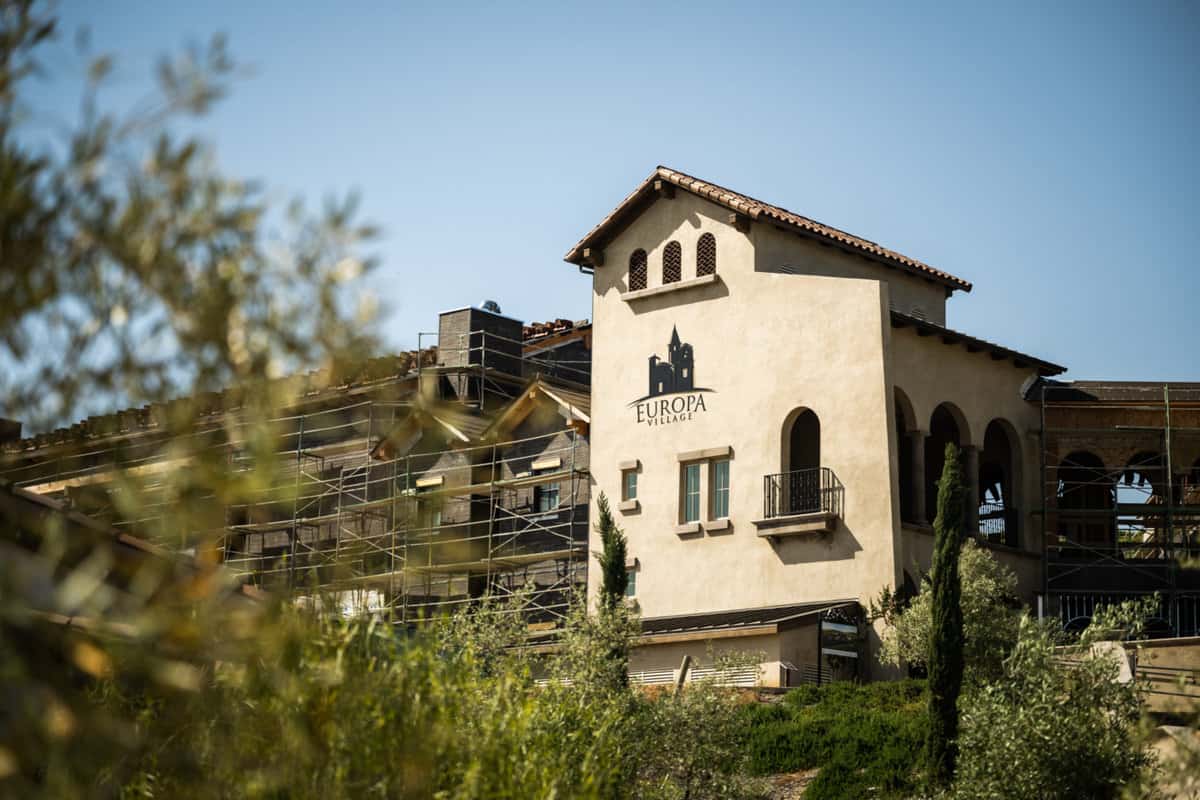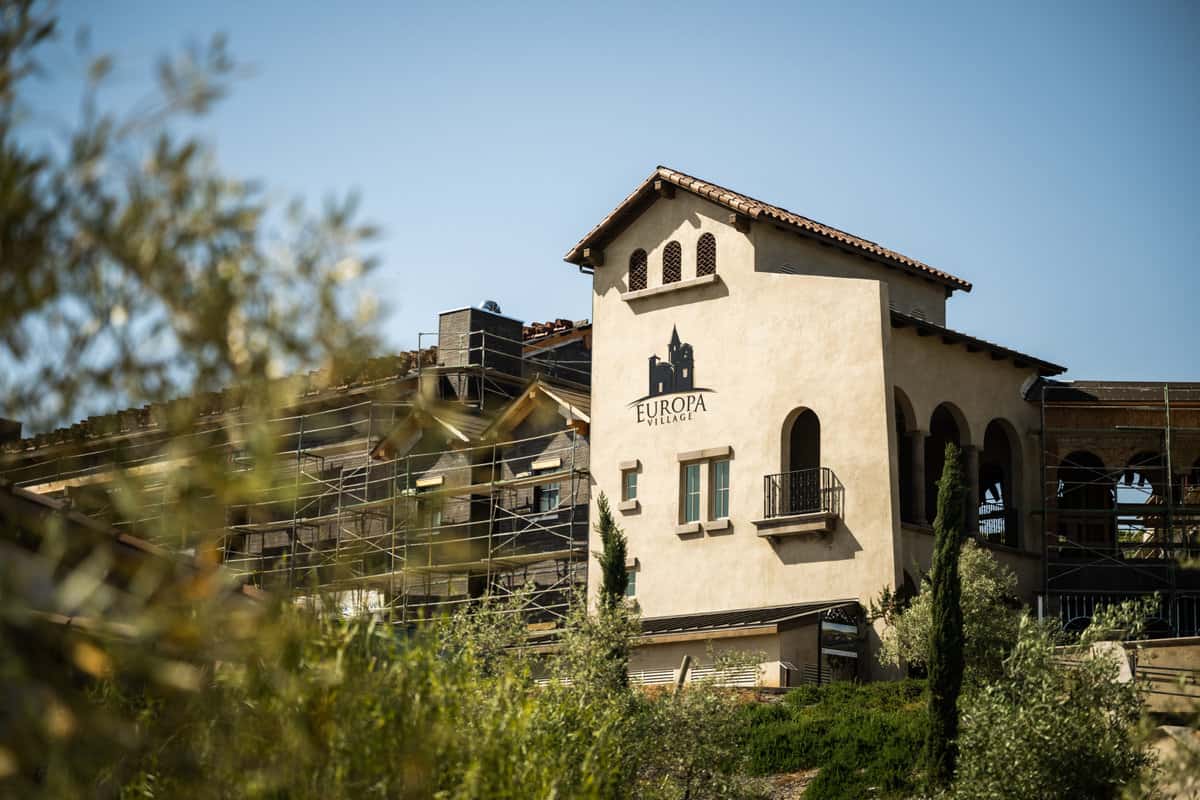 This unique resort showcases California wines – produced in the styles of France, Italy and Spain. Each region boasts its own exclusive tasting room, giving guests a taste of Europe within the comfort of sunny Southern California.
Callaway Winery is Temecula's oldest winery! Opened in 1974 by golf legend Eli Callaway, this lush estate offers a walking tour, educating guests on Callaway's history, viticultural practices and winemaking process. During harvest, Callaway hosts an annual Sip, Stomp and Play – allowing guests to live out their "I Love Lucy" wine-stomping fantasies.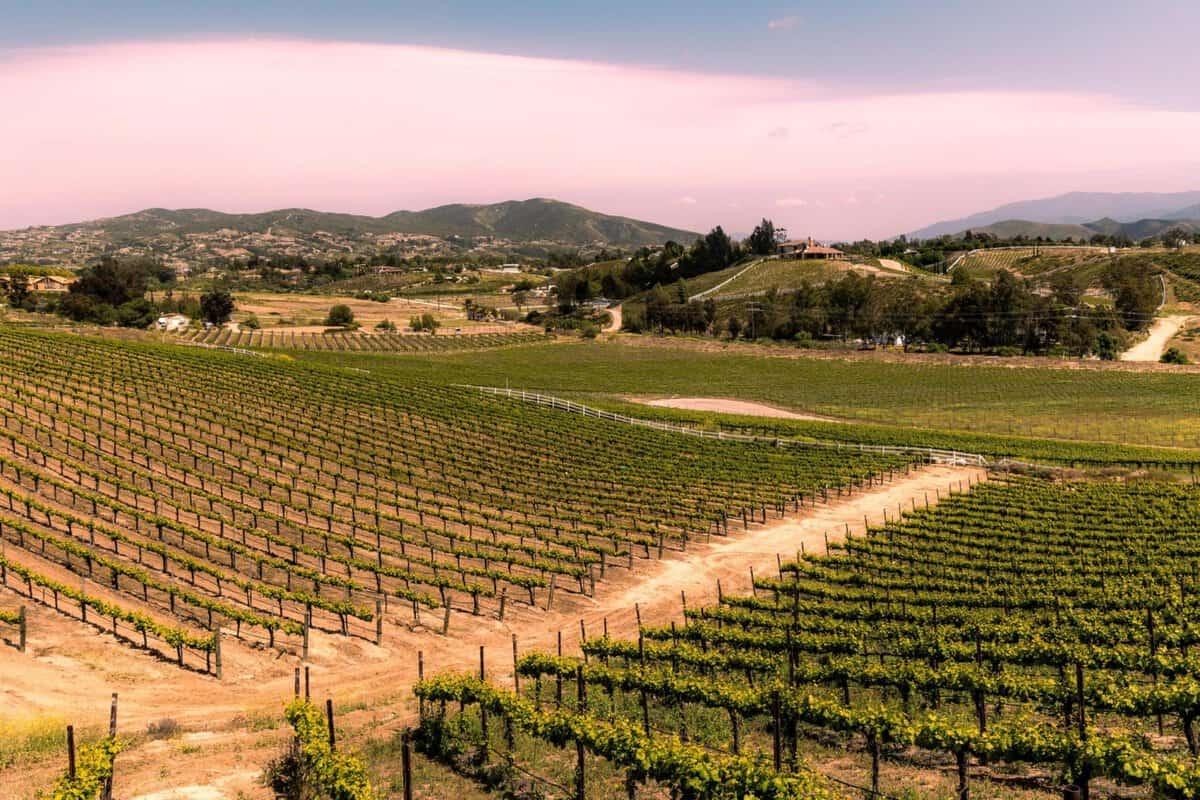 What to do in Temecula (besides wine tasting):
Explore Old Town Temecula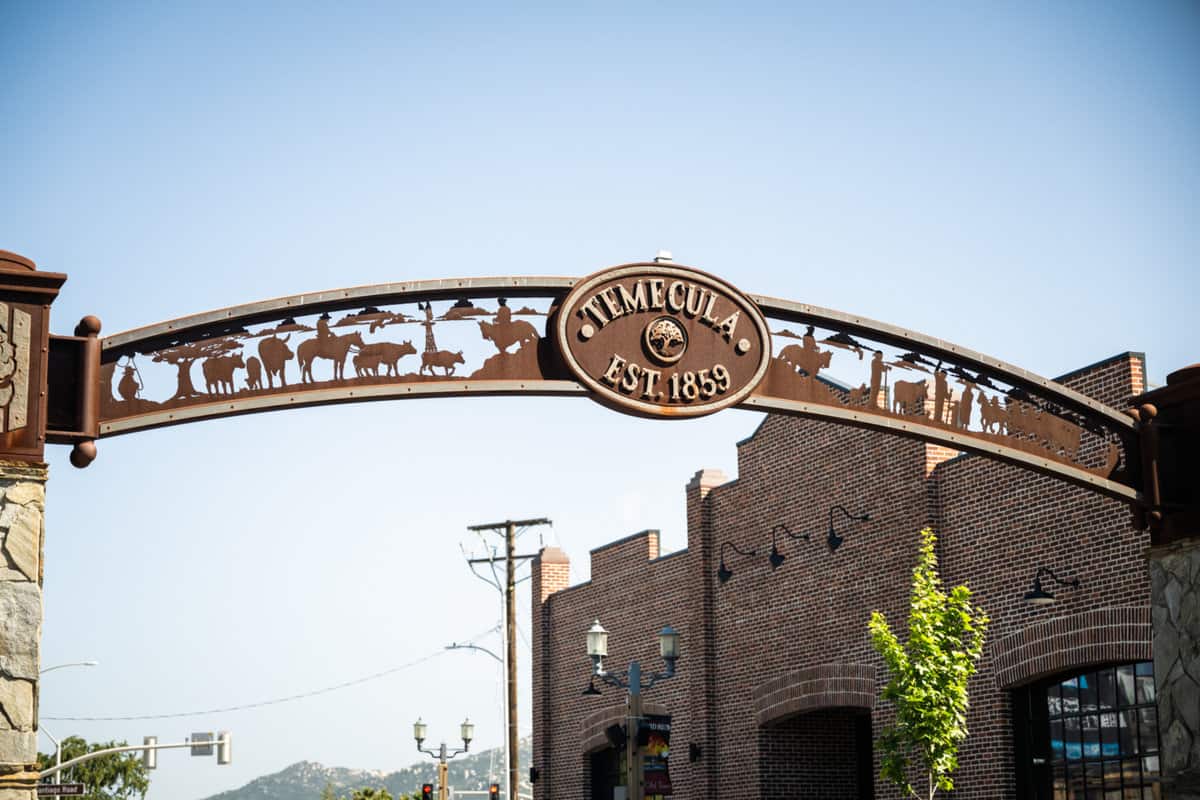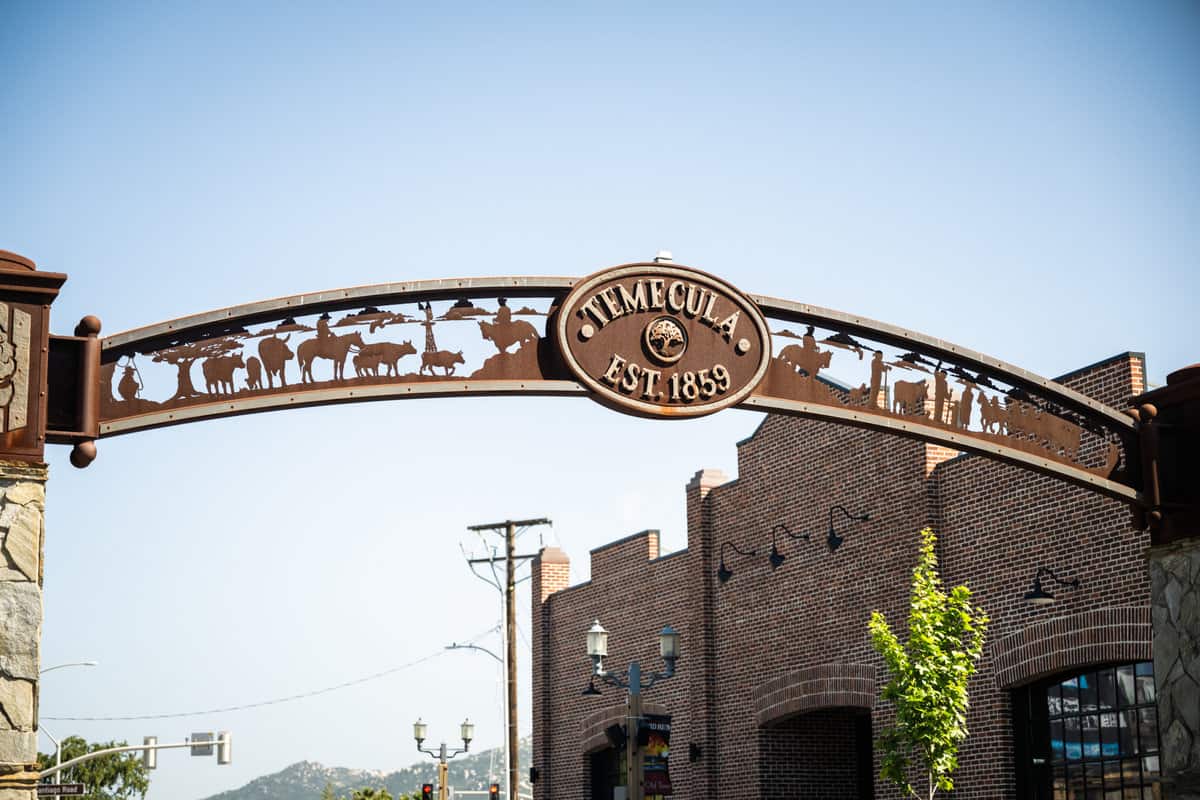 Temecula isn't all swanky wineries and resorts – you can still visit Old Town Temecula to get a glimpse of its Wild West past. Today, many of Temecula's historic landmarks house restaurants, hotels, galleries, antique shops and quirky local boutiques.

Our top picks: check out Temecula Lavender Co. for an assortment of salts, soaps and oils crafted with locally grown lavender, then swing by Espadin for a modern take on traditional Mexican cuisine and cocktails.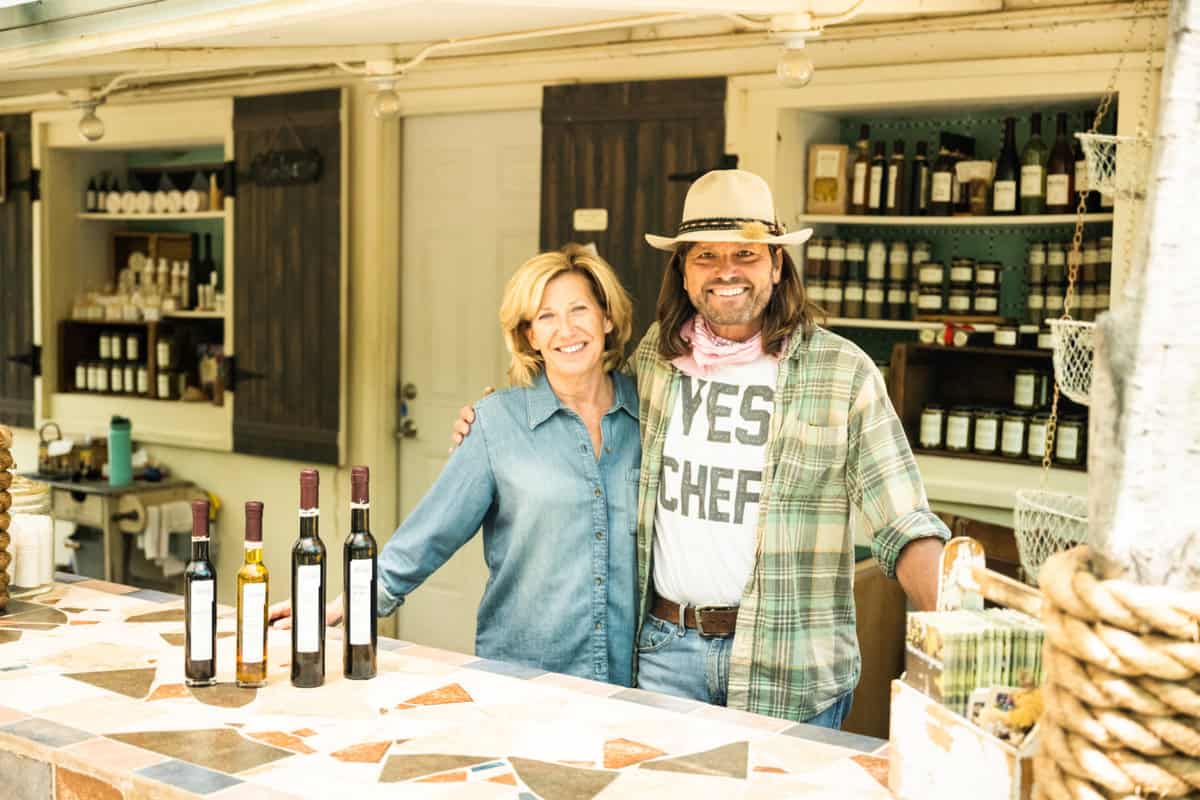 Temecula Olive Oil Co has a tasting room in Old Town Temecula, but we suggest a trip to their Olive View Ranch orchard and tasting room. You'll learn about regenerative agriculture, how olive oil is made, and (of course) taste some of their incredible California olive oil.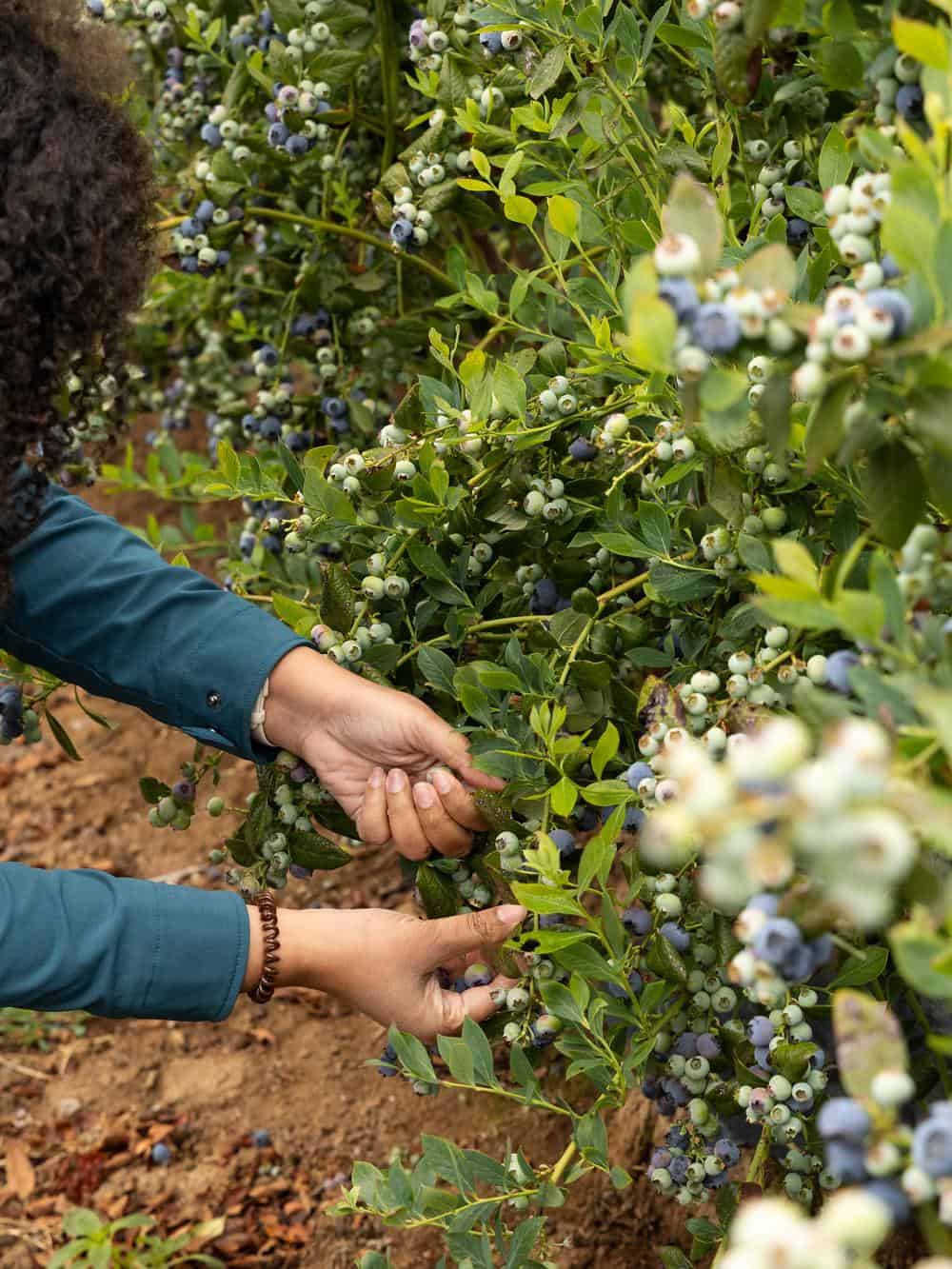 Think winegrapes are the only crop that grows in Temecula? Think again! Avocados, blueberries, citrus, flowers and many more crops thrive in Temecula's fertile rolling hills.
Look for locally-grown avocados and blueberries from Fairfield Farms, a certified organic, family-owned farm.
Fun fact: San Diego County (which includes Temecula) grows 60% of the nation's avocados!
Visit a flower farm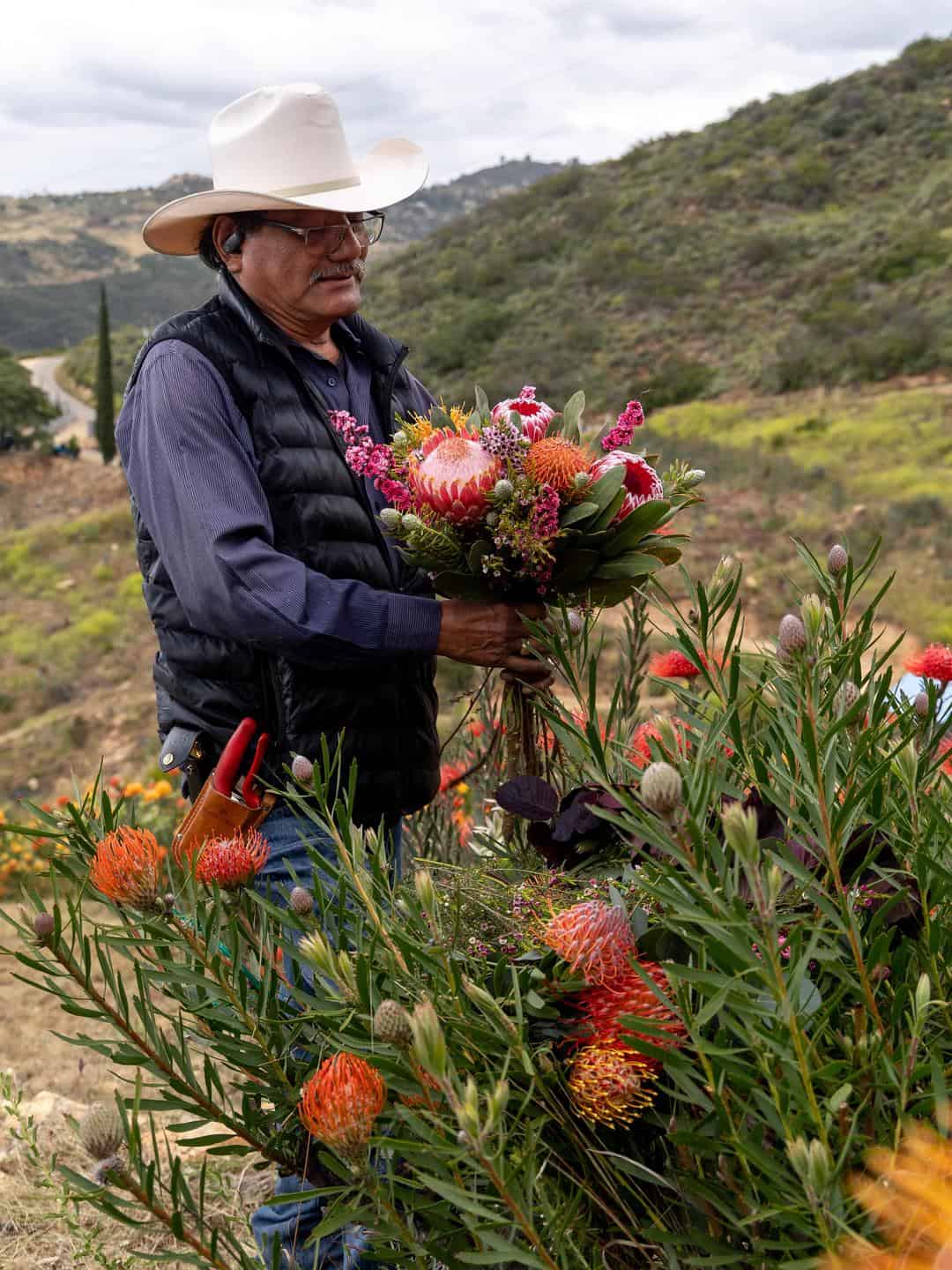 The Resendiz brothers immigrated to California in 1977. After spending almost two decades gaining experience and knowledge working with some of the nation's most respected flower farmers, the Resendiz Brothers formed their own company called Resendiz Brothers Protea Growers. They specialize in growing unique, exotic Australian and South African flowers.
Their online store is open year-round, but keep an eye on their website and social media for special events that are open to the public.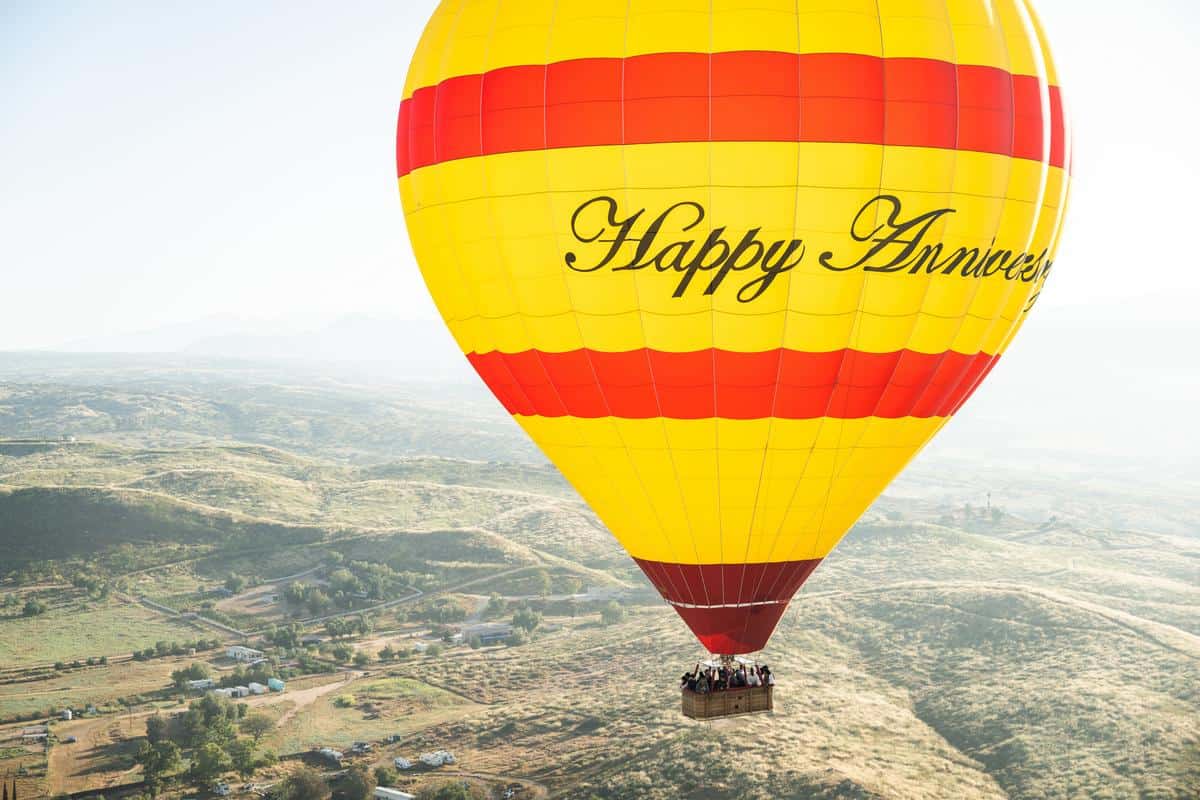 There's no better way to get the lay of the land than from the basket of a hot air balloon. Visit our friends at Grape Escape to soar above Temecula's scenic vineyards and take in the breathtaking views.
Want to learn more about Temecula Wine Country?
Check out a few of the articles and recipes inspired by our CA GROWN Creator Agritour!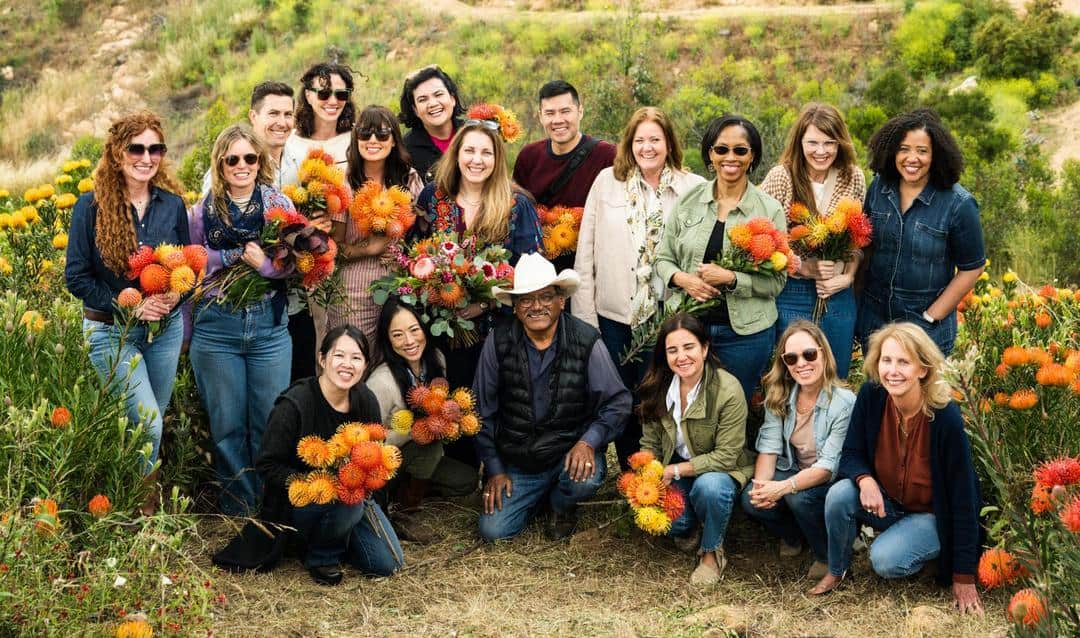 The Best Things to Do in Temecula from This Mess is Ours
The Best 8 Things to Do in Temecula, CA as Food Lover from Salt and Wind
Top Tips for a Fun Weekend in Temecula in California from A Girl Defloured
Agritour en Temecula Junta a CA GROWN from Elina Saiach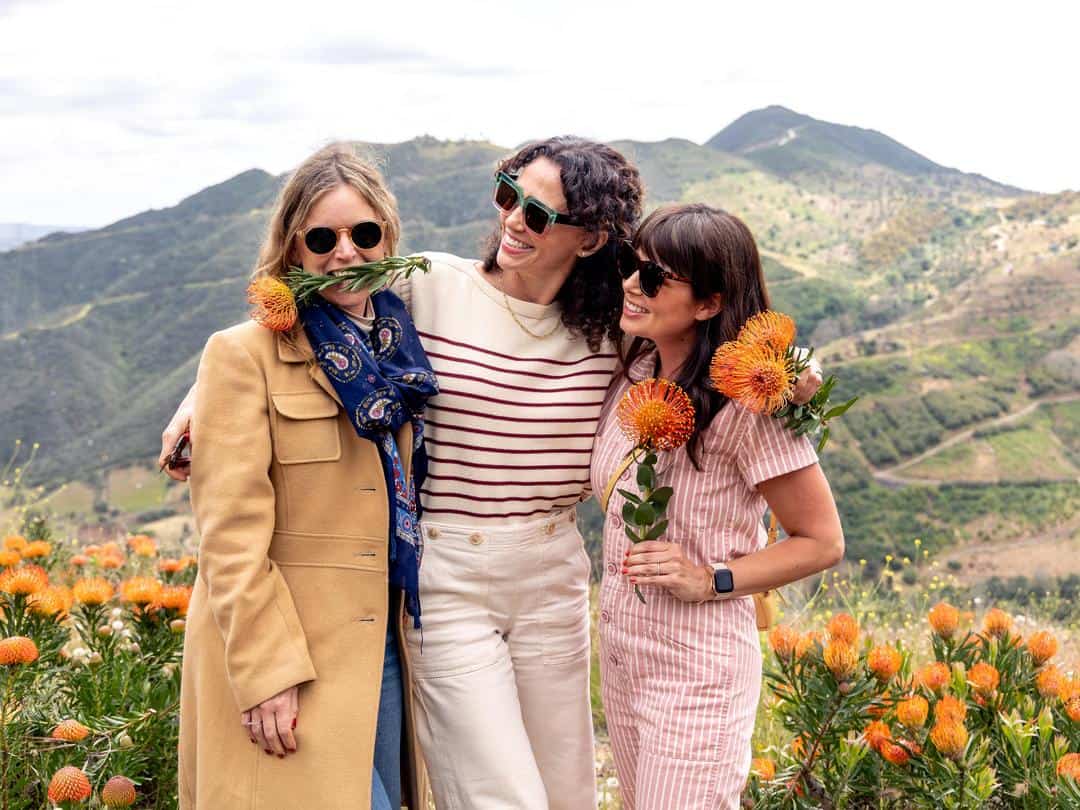 Article by Hilary Rance. Photography by James Collier and Hilary Rance.