The Best Olive Oil Tasting at Temecula Olive Oil Company
In the heart of Southern California is the Olive View Ranch. The ranch offers a lush and fertile landscape that creates an idyllic haven for the Temecula Olive Oil Company. The captivating allure of this extraordinary olive oil sanctuary is brought to life by the enticing Mediterranean climate and the company's relentless commitment to quality.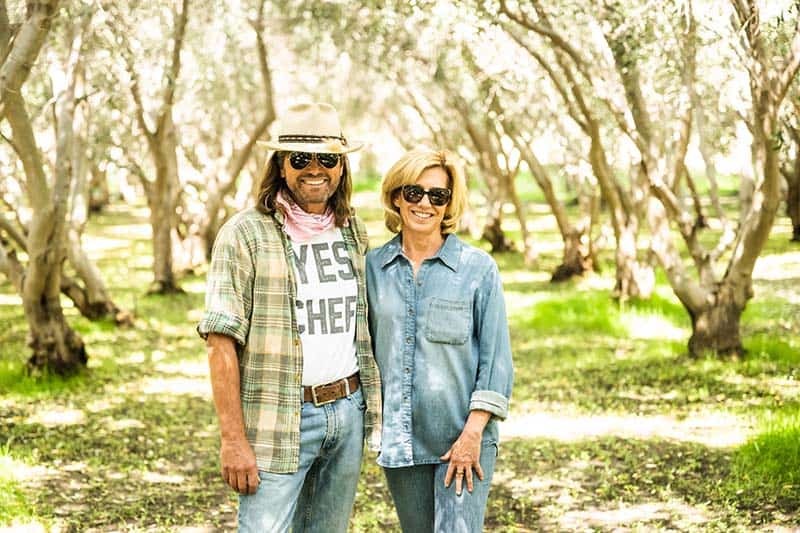 The Journey of Establishing Temecula Olive Oil Company
"It was my wife Nancy and our friend Catherine Pepe who started the whole thing," recollects Thom Curry, one of the company's founders. Located a couple of hours from Los Angeles, an hour from San Diego, and about an hour and a half from Orange County, it is a beautiful blend of the tranquility of the countryside with the buzz of California's vibrant cities.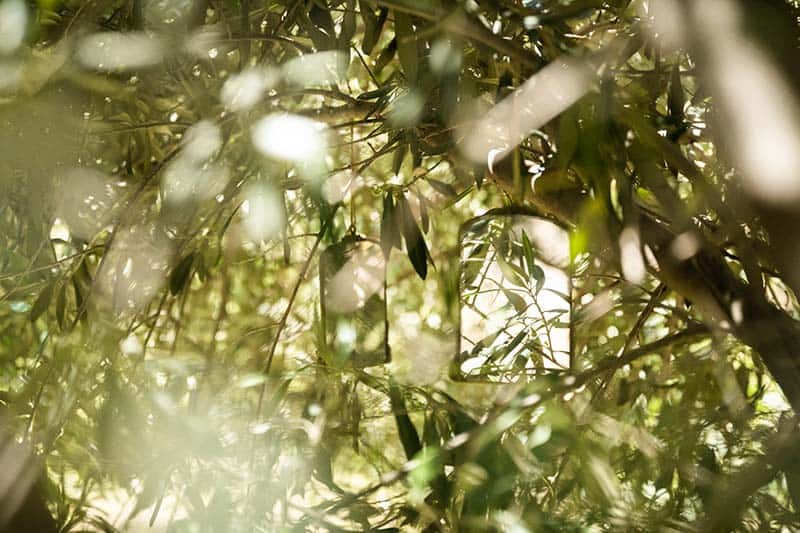 From Vineyards to Olive Groves: Thom's Intriguing Shift
Thom's initial fascination with wine led him on an unexpected journey toward the world of olive oil. He worked his way through college as a sommelier, and his study of wine led him to a deep appreciation for viticulture. He sees a lot of similarities between the wine business and the olive oil industry, similarities instrumental in his shift towards "the olive culture side of things". Seeing a promising opportunity in the premium category of the olive oil market, Thom and Nancy brought their combined knowledge from the wine business to the relatively less crowded landscape of premium olive oil production, which continues to grow as consumers develop a palate for high-quality, artisanal products.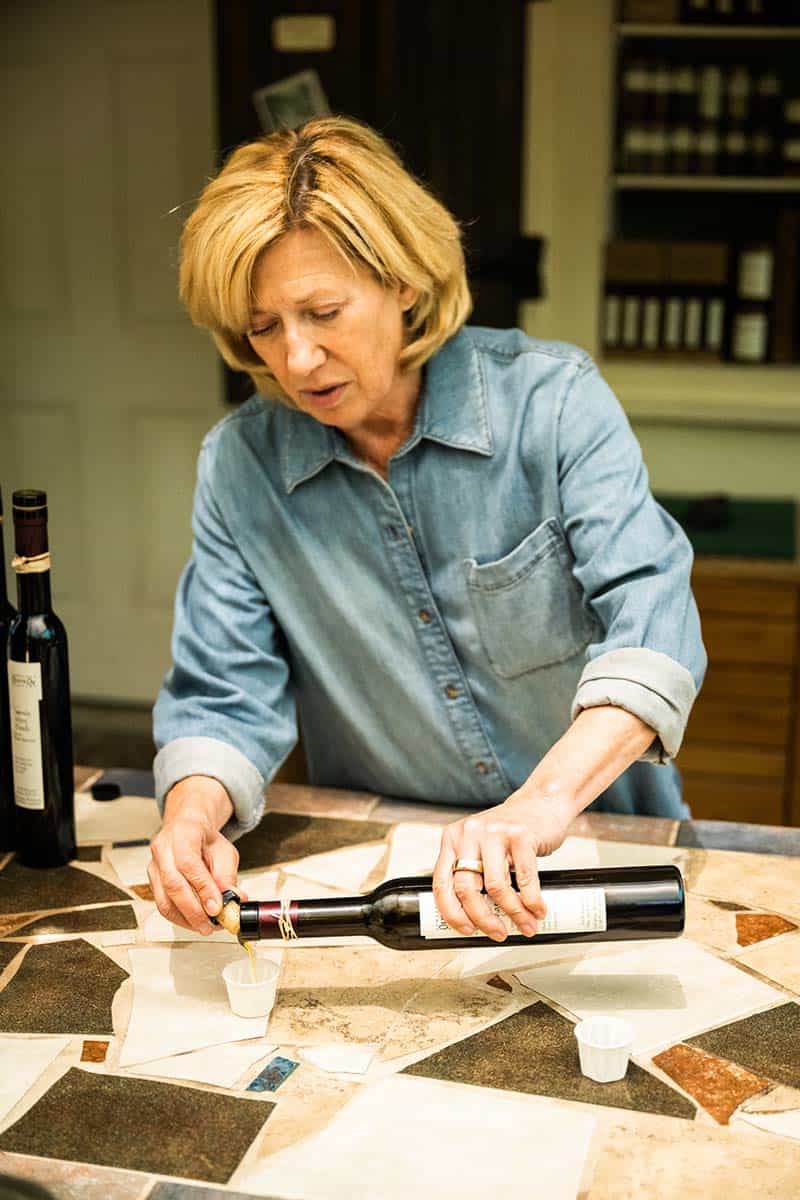 The Essence of California in Every Drop of Temecula Olive Oil
"California consistently produces high-quality olive oil, and the key thing about olive oil is it is fruit juice," explains Thom. He emphasizes that the freshness and quality of the fruit are pivotal in producing top-notch olive oil. California's optimal climate allows them to grow high-quality fruit, which in turn, leads to the production of superior olive oil.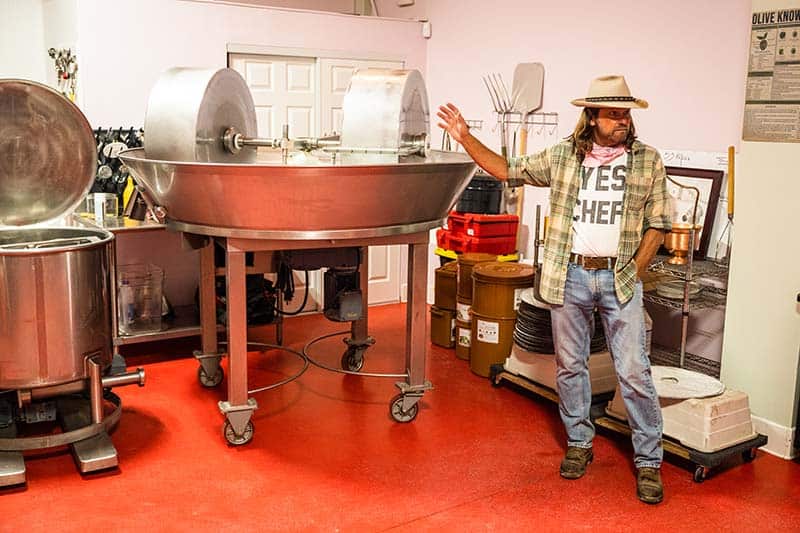 The Temecula Olive Oil Co-Crush Difference: Infused vs. Co-Crush Oils
At Temecula Olive Oil Company, flavoring isn't just about infusing oils; it's about co-crushing. Co-crushing keeps the process cold, preserving the health benefits and the robust flavor of the high-quality olive oil while allowing a mix of the essential oils from the fruit or herbs. Thom is passionate about co-crushing, which he says not only enhances the flavor but also maintains the quality of the olive oil.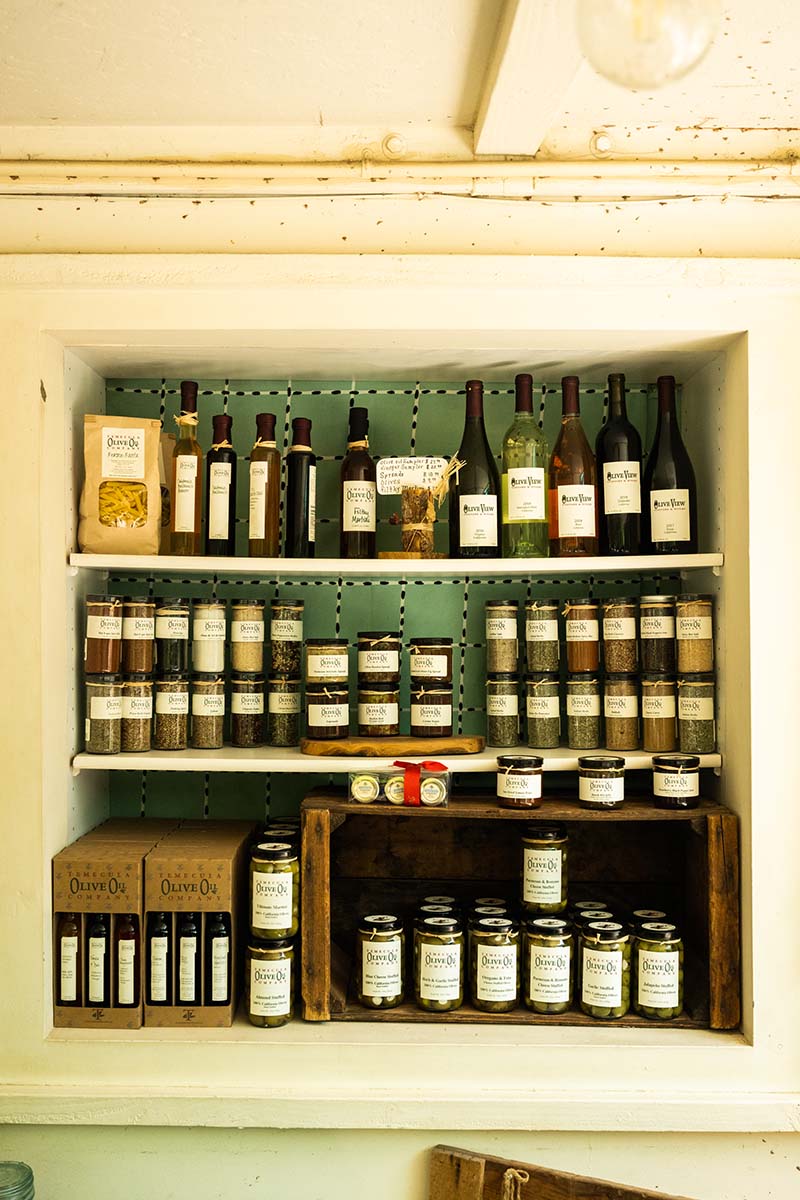 Beyond Liquid Gold: A Diverse Product Range
While olive oil is the star of the show, Thom speaks fondly of the range of other products Temecula Olive Oil Company offers. From vinegars that complement their olive oils to bath and body products made from olive oil, the company has an enticing assortment of goods. They even sell Olive Leaf Tea which Thom says a cup every morning is the key to his optimal health.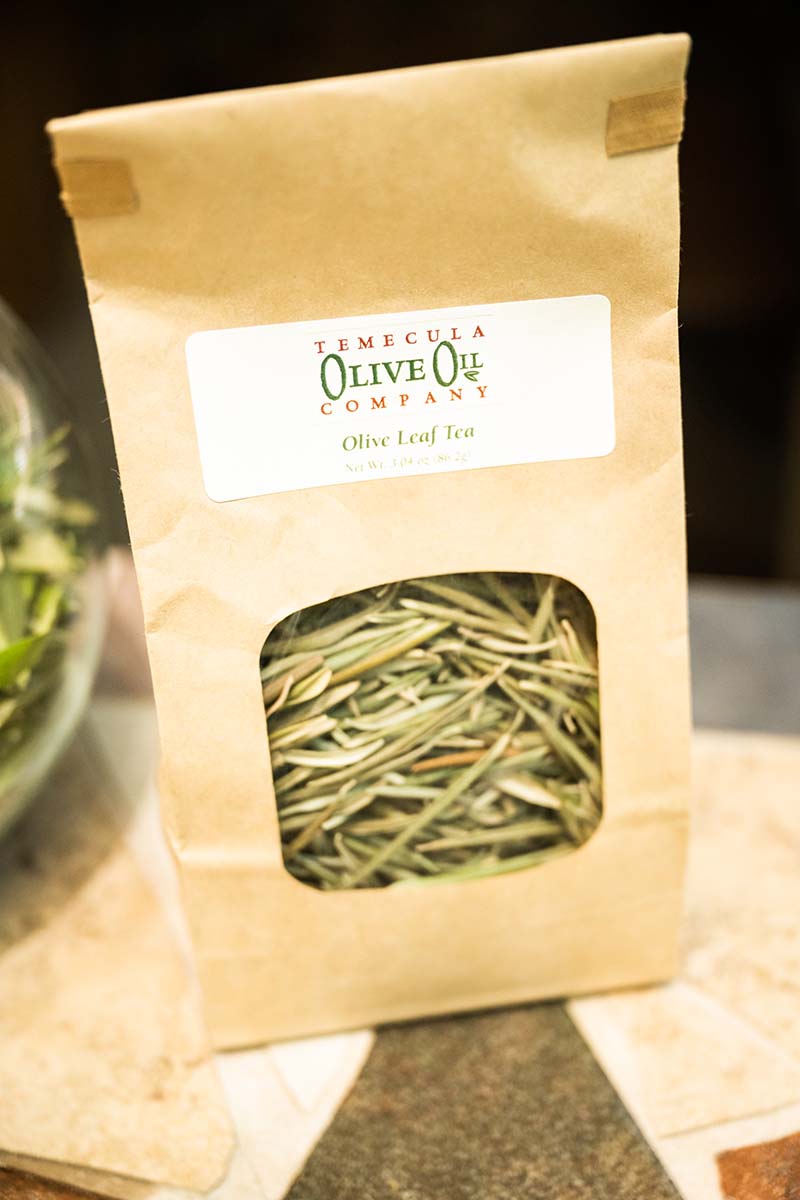 The surprising health benefits of olive leaf tea:
Olive leaf tea can help keep your heart healthy by lowering bad cholesterol levels. Its anti-inflammatory properties help soothe your body, it aids in reducing blood pressure, and even boosts circulation by easing the tension in your arteries.
A Vision for Sustainability: Multifaceted Approaches
Sustainability at Temecula Olive Oil Company goes beyond maintaining ecological balance. Here sustainability is about continually improving the quality of their practices and products. The philosophy extends from their farming practices to their business operations and educational initiatives. Thom highlights the importance of understanding where food comes from and their efforts to spread this knowledge.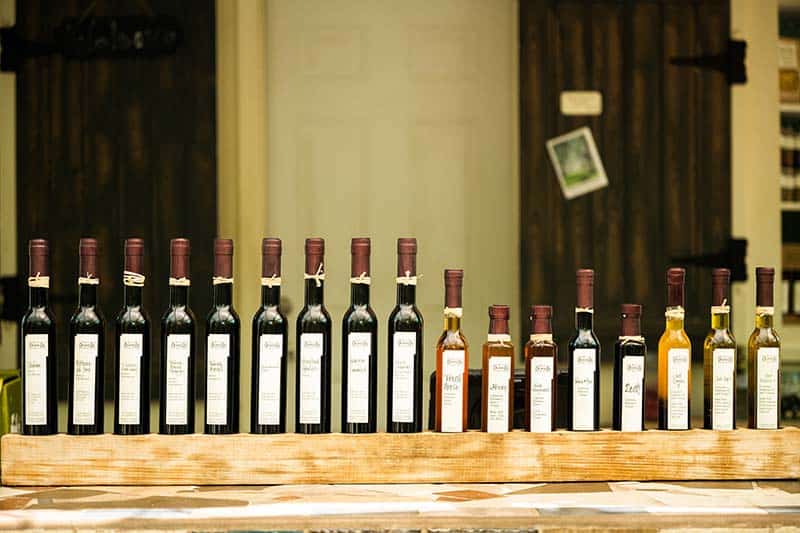 Engaging with Community: Partnerships and Education
Temecula Olive Oil Company's community engagement ranges from partnering with local farmers to educational activities. Their tasting rooms act as hubs for the community, bringing people together and providing a platform for Thom and his team to educate visitors about the intricacies of their olive oil and production process.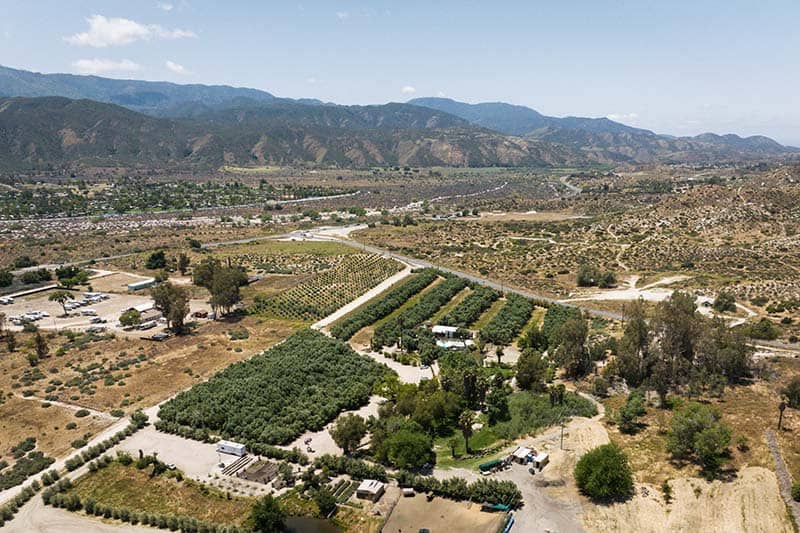 The Hidden Oasis: An Ecosystem Woven Into an Olive Grove
Upon entering the grounds of the Temecula Olive Oil Company's Olive View Ranch, visitors are greeted with more than just an olive grove. Thom and his team focus on fostering a diverse ecosystem, cultivating everything from pollinators to edible plants and flowers. This unique approach underpins the quality and sustainability of their products.
Visitors at the ranch can wander through the property to enjoy Mother Nature at her finest before saddling up to the tasting bar where they can experience Temecula's finest olive oil for themselves.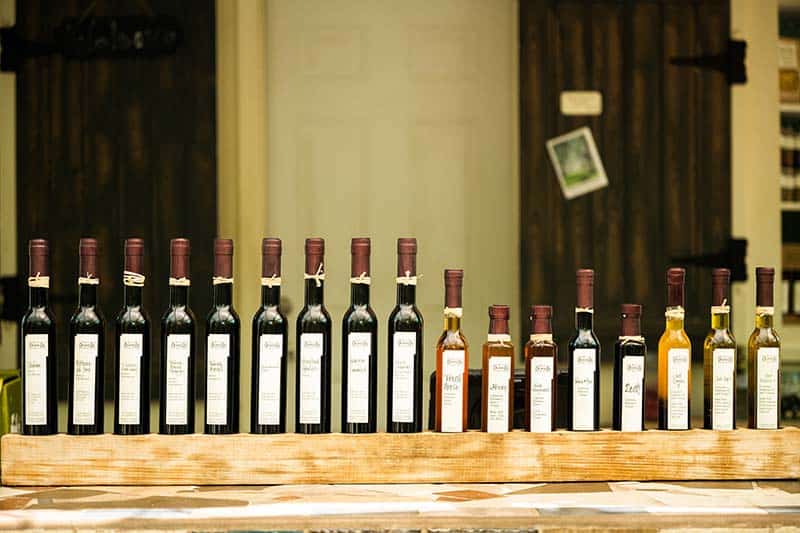 California Olive Oil: A Testament to Quality and Freshness
At the heart of our discussion, Thom emphasized California's distinct advantages in the olive oil industry. As one of the only states that is able to consistently produce quality olive oil, the freshness of this 'fruit juice' is paramount. He hopes to educate consumers about the necessity of checking labels for production location and dates to ensure the freshest product. With one of the world's best climates, California can grow high-quality fruit, resulting in excellent fruit juice, or in this case, premium olive oil.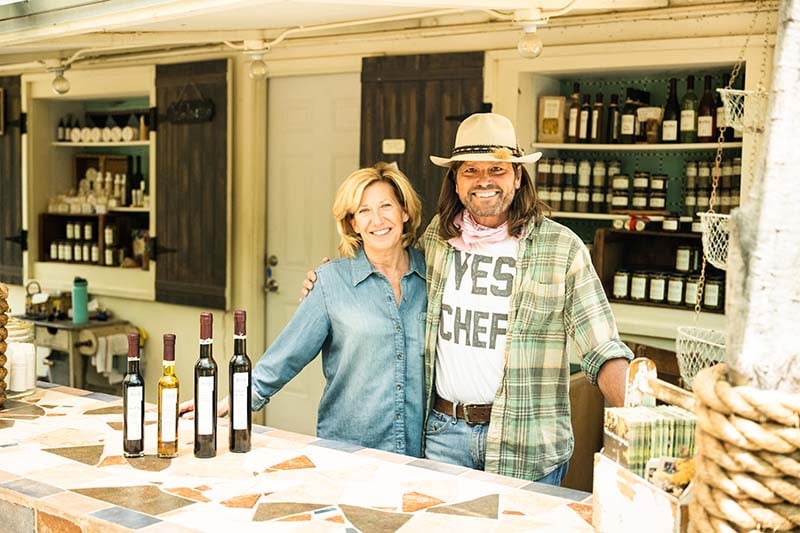 Thom and Nancy's commitment to the swift delivery of fresh olive oil from their California olive groves to consumers' tables, is an act of love for their olives, olive oil, and the consumer experience.
This article was written by Meg van der Kruik. Photo credit James Collier for California Grown.