Fairfield Farms: An Organic Avocado + Blueberry Farm
At this avocado and blueberry farm, growing organic produce is a labor of love.
Southern California is famous for sandy beaches, surfers and movie stars. What most people don't realize is that not far from the sun and sand are Southern California's foothills – home to thriving citrus, blueberry and avocado farms. The pristine, fertile hills of the Pauma Valley are only an hour away from major metropolitan areas, but they feel like another world.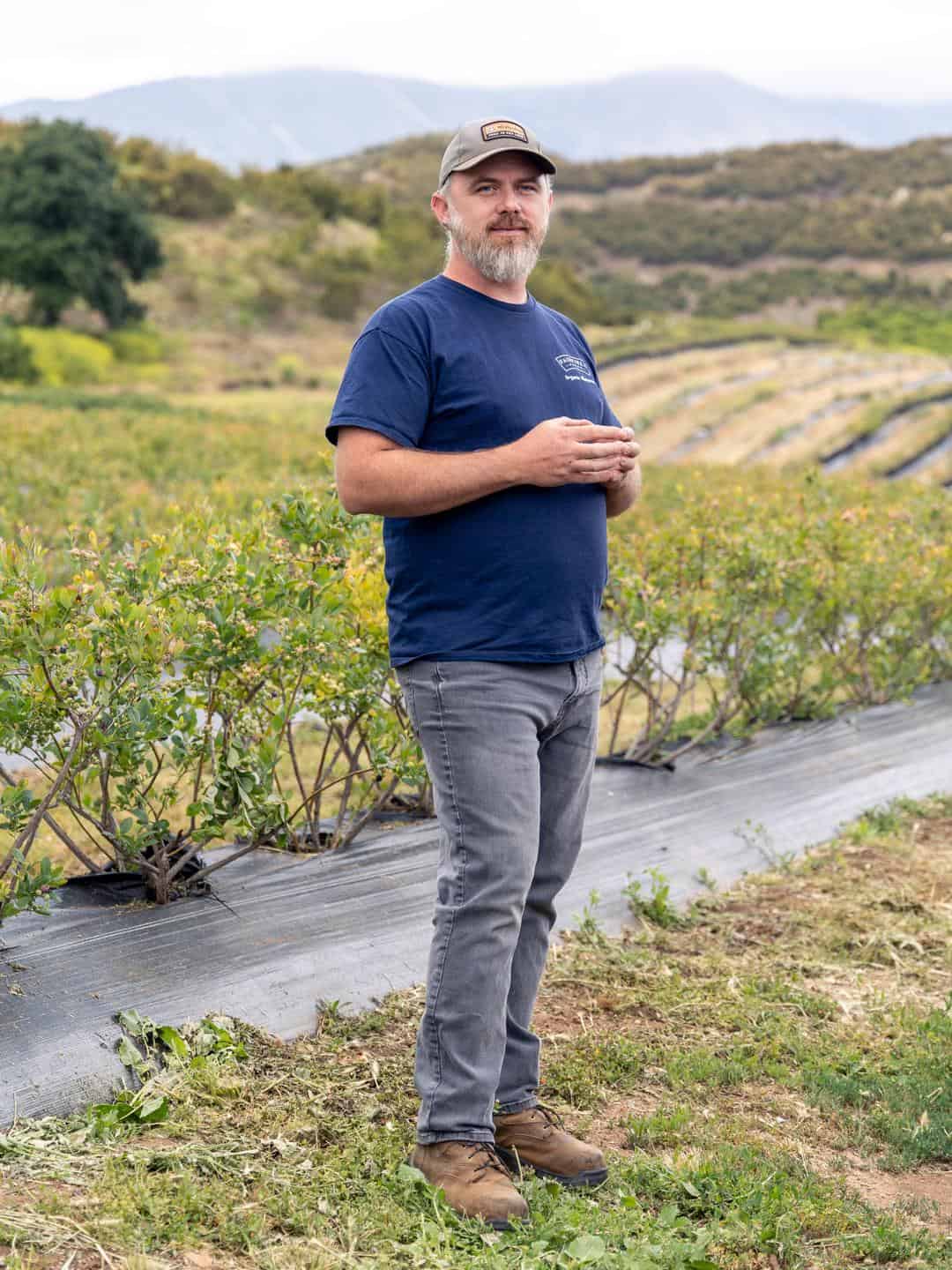 Spencer Steed is a second-generation farmer at Fairfield Farms in the Pauma Valley, just outside of Temecula. His family bought their first farm in 1998 when Spencer was just 16. In 2004, they purchased 200 acres in the Pauma Valley to grow organic blueberries. "At the time, mom had just recently been diagnosed with breast cancer, and there was a lot of research into the health benefits and antioxidants of blueberries," Spencer recalls. "It was important to her to have quality food that was void of any kind of processed chemicals or inorganic materials that you'll find in processed foods or other products out there. So, it was important to my mom and dad to grow as best we could organically."
What are the challenges of organic farming?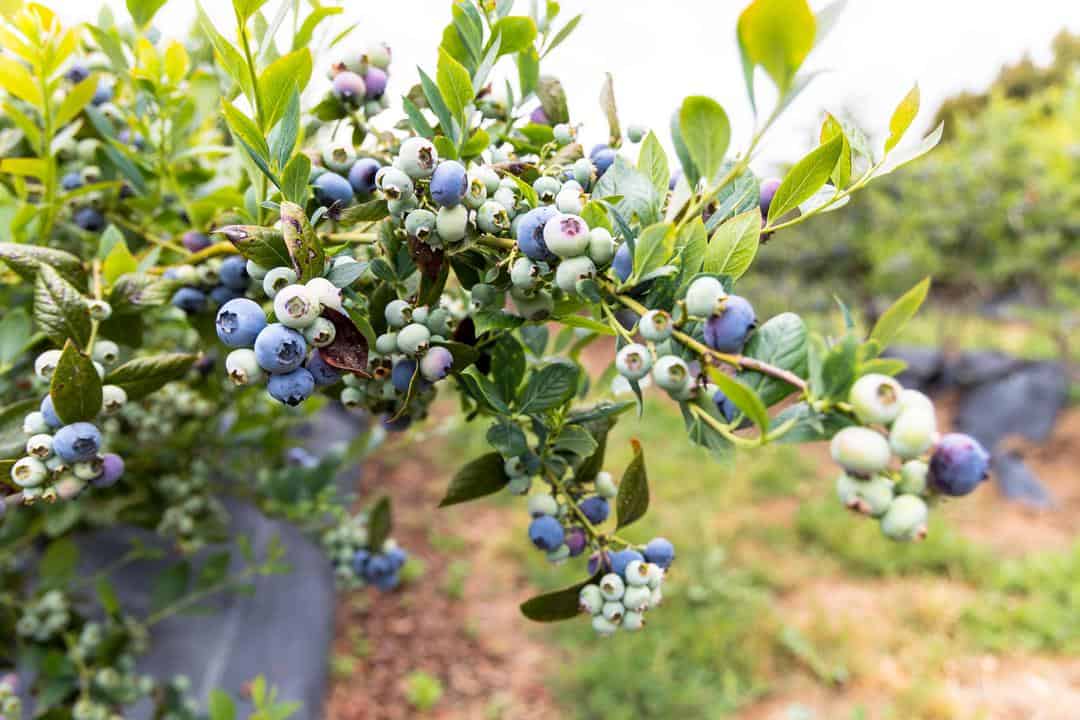 Organic farming is often romanticized – some people assume that organic farmers simply put the seed in the ground, water it, and then just watch it grow until harvest. In truth, organic farming requires more planning and preparation than conventional farming.
The Steed family soon found that adapting to organic farming was not without challenges. "It was a very long learning journey for us," Spencer admits. Over time, the Steeds learned how to sustainably (and successfully) farm organic blueberries, then decided to farm their citrus and avocado trees organically as well.
Fertilizers
Providing a plant with the proper nutrients is essential, but organic fertilizers are more difficult for farmers to source. Spencer elaborates, "Sourcing those organically is a nightmare. Not because they're not available but because the concentrations of those fertilizers are weak compared to conventional fertilizers. A perfect example is nitrogen, one of the building blocks of growing avocados, blueberries, or any plant. We (organic farmers) can only purchase a fish emulsion, which is 4% nitrogen by volume. I have to put out several magnitudes of quantity over a conventional grower who can use 32% nitrogen."
Pest Control
Pest control is another challenge that comes along with organic farming. Many people assume that beneficially insects can be used to combat pests. While this is sometimes true, it's not always the case. "There are bugs in the blueberries that we can't combat because there are no organically certified chemicals to control them," Spencer explains.
Weed Control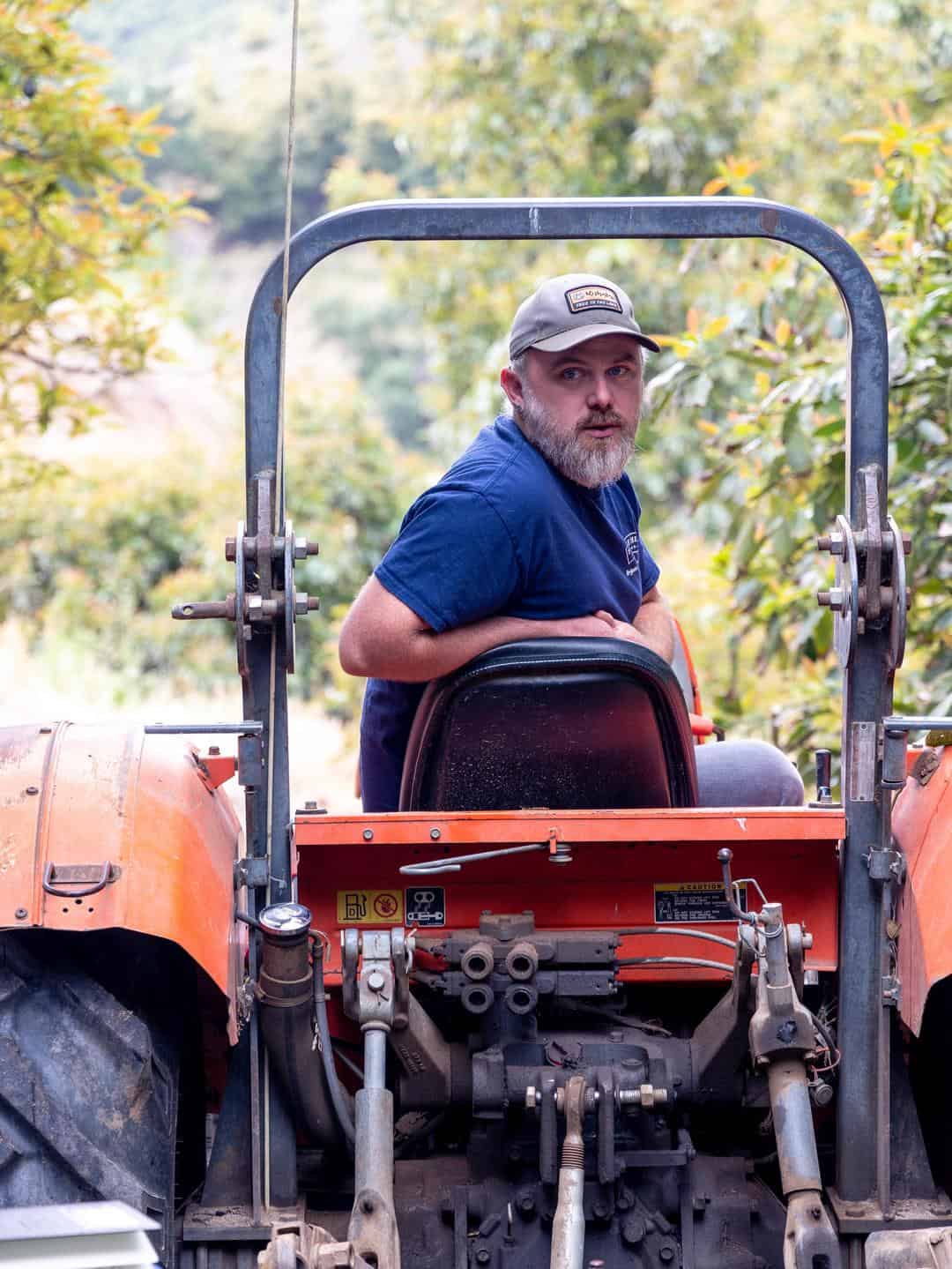 In addition to fertilizing and pest control challenges, organic farmers also must frequently learn to live with more weeds than their conventional farming counterparts. "All of my weed control is basically mowing behind a tractor, using weed whackers and (hand pulling by) individual staff." Controlling weeds around the smaller blueberry plants is particularly tricky. At Fairfield Farms, plastic bedding surrounds each blueberry plant. "We have to do all of that by hand. They (farmworkers) get a little knife and come in and cut the weeds out," Spencer states.
Financial challenges
These challenges to farming practices are not just time-consuming; they're also expensive. "On a dollar-for-dollar basis, the input to growing organically is astronomical – and the price does reflect that at the end of the day," he admits.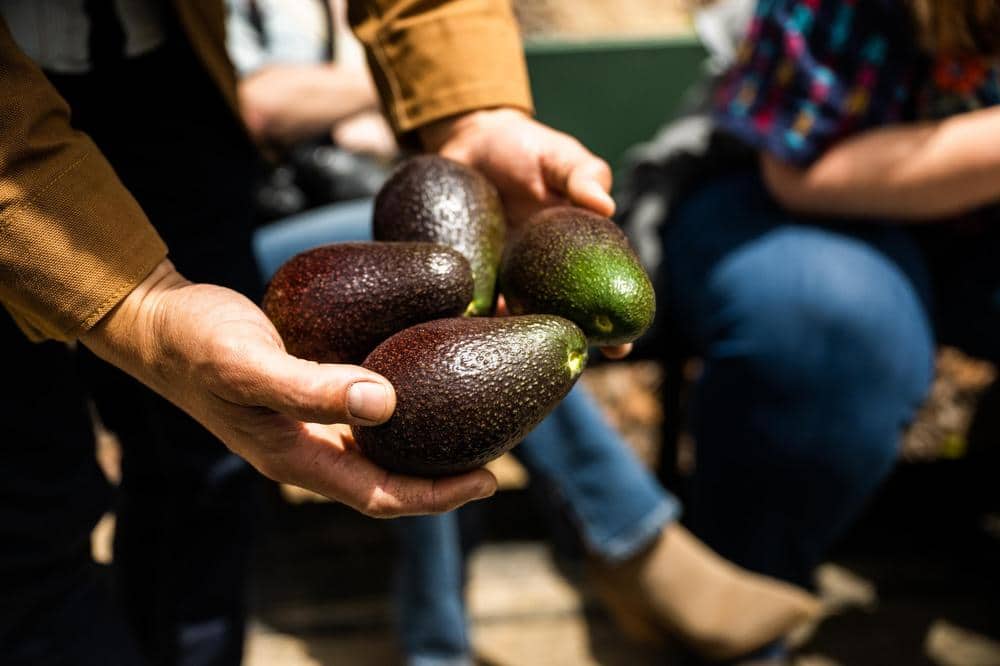 Despite the hurdles of organic farming, Fairfield Farms is fully committed to producing clean, high-quality produce. "The consumer gets a product that is void of chemicals – there is definitely a health benefit to it." Spencer states, and further points out, " We do find a benefit financially, which is obviously important, but it's not the main reason we grow organically."
How does Fairfield Farms farm sustainably?
Spencer's favorite part of farming is finding environmental, social, and economically sustainable solutions to any challenges that may arise. He's constantly looking for more efficient ways to utilize his resources.
Environmental Sustainability
Water conservation is always a priority for California farmers. Spencer monitors soil moisture, water flow and weather conditions to determine when to water and exactly how much water is necessary. Fairfield Farms has installed drip irrigation and water sensors to ensure each plant receives the perfect amount of water needed to thrive. Spencer also uses a computerized crop management system to control the amount of fertilizer delivered to each plant.
Not just a blueberry farm, Fairfield Farms packages their blueberries and avocados at an on-site packing house to reduce transportation-related emissions. Solar panels provide most of the energy needed to run the farm and packing house.
"I spend a lot of time looking at things like, are there newer technologies for irrigation? Are there ways to handle our solar panels better? Ways to grow the plants differently? Are there new techniques for spacing between bushes or spacing between avocado trees that can increase efficiency," Spencer explains.

Social Equity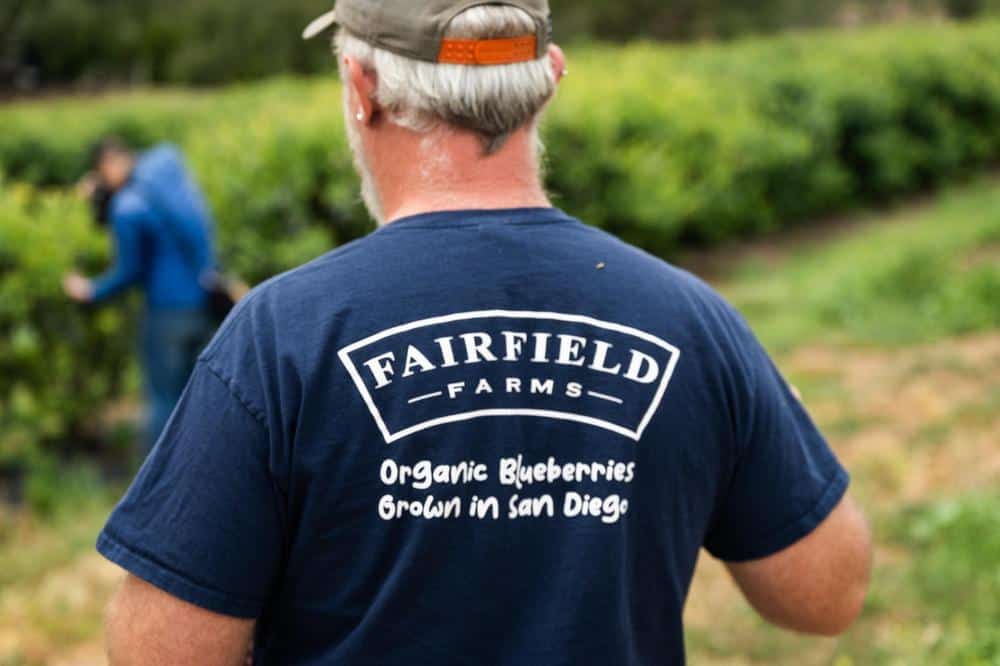 Spencer, like his father before him, believes that their employees are what makes Fairfield Farms special. They view their team as an extension of their family. Ten other families live and work on the farm with the Steed family, and most of their other employees are local residents. Some of Fairfield Farm's employees have been with them for over two decades.
Fairfield Farms picks all of their blueberries and avocados by hand. This protects the delicate ripe fruit and ensures that each piece of fruit is picked at just the right time. It also adds a layer of quality control. "The staff that do our blueberry picking are skilled labor. They'll come year after year, train their friends, bring their families," Spencer adds. Blueberry harvest is considered piece work and some of Fairfield Farm's more experienced pickers can make upwards of $30 an hour. "If you're good at it, and that takes skill and learning, there's some money to be made in piece-rate picking," he grins.
Economic Sustainability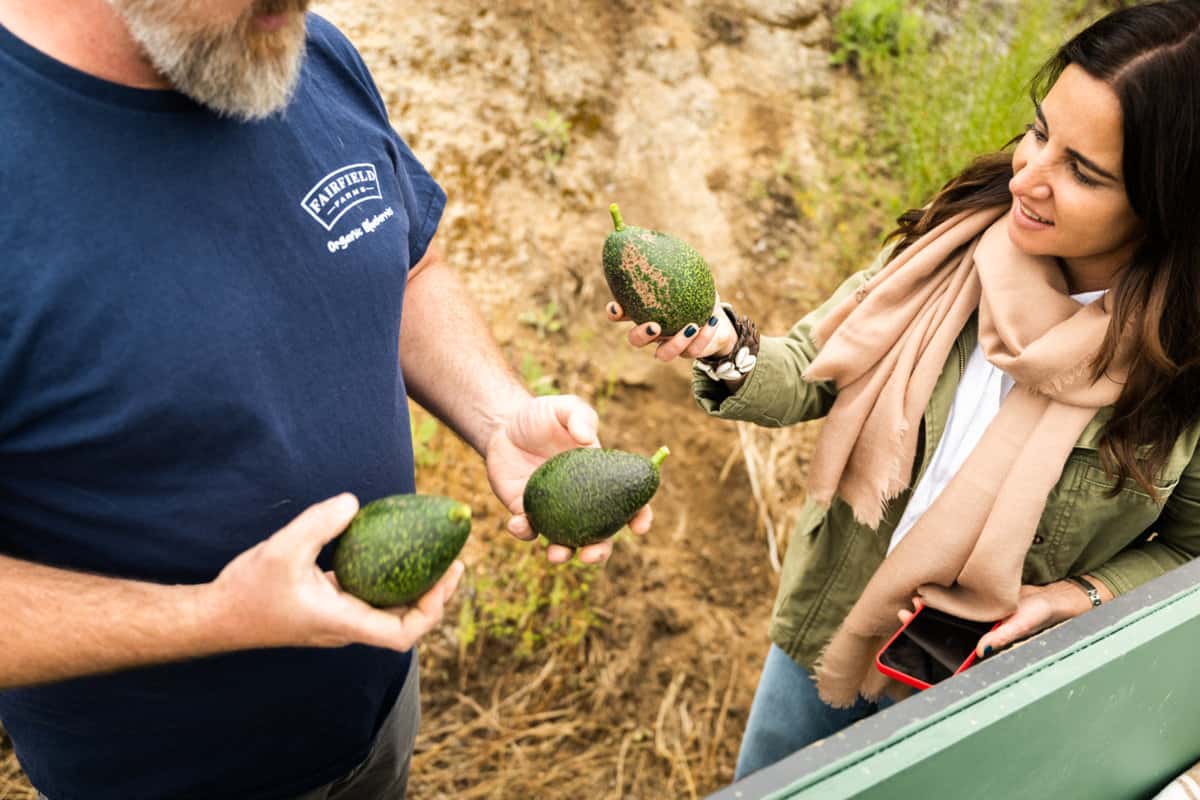 Organic blueberries and avocados are more expensive to grow, but many consumers know this and are willing to pay more for organically grown produce. "There is a financial benefit, but that's not why we do it. Farming is a business, but farming is also a labor of love. We're just out here trying to provide the best quality produce."
Why is the Pauma Valley a great place to farm?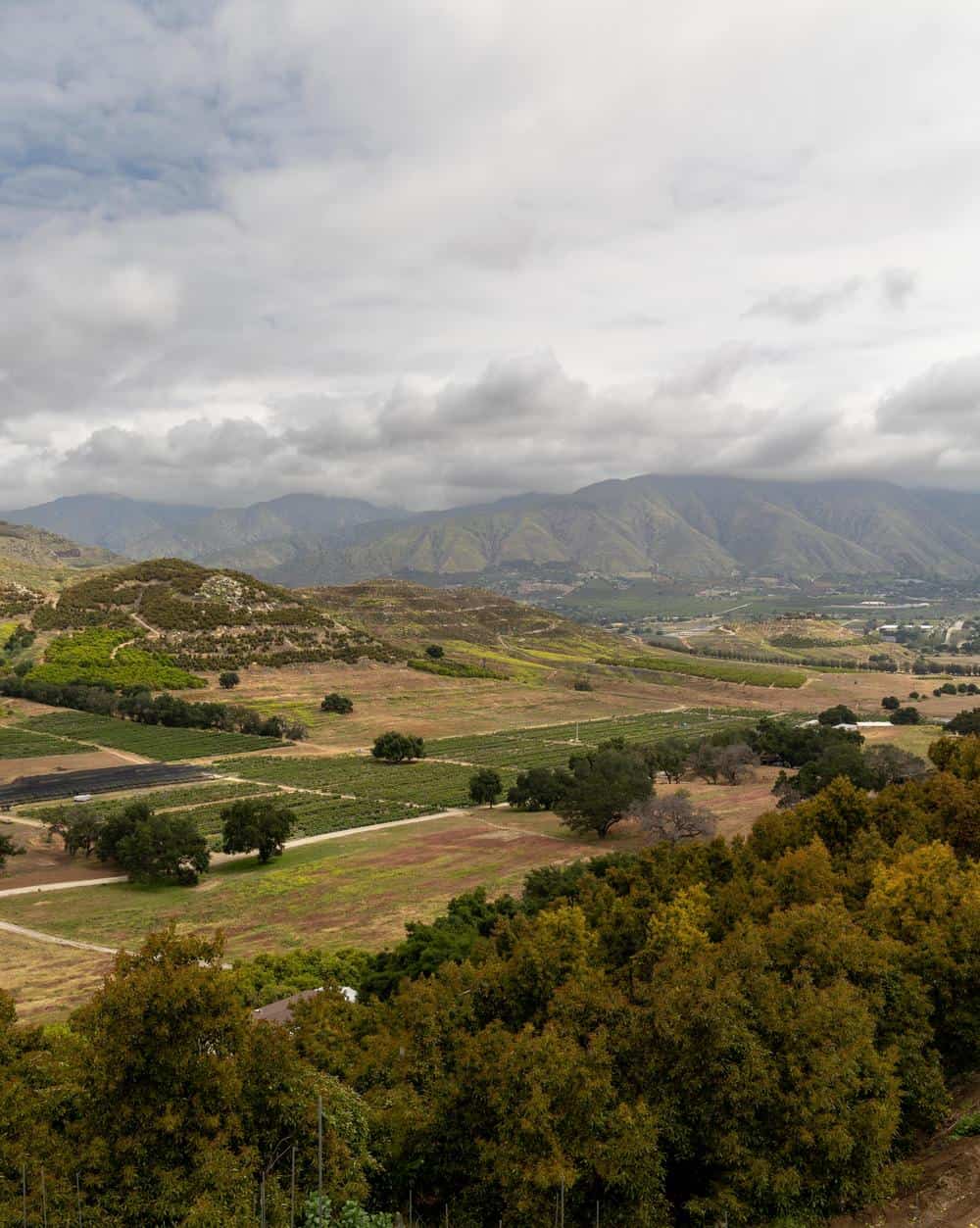 The Pauma Valley is a small farming community in San Diego County, near Temecula. Characterized by temperate climate, fertile soil, and a natural aquifer, it is an ideal place to grow blueberries, avocados, and a number of other crops. "It's a very strong growing environment. Avocados and citrus have flourished here for the last 70, 80, 90 years," Spencer explains.
Where to find Fairfield Farms Avocados and Blueberries
Fairfield Farms proudly offers fruit at the peak of its season. Look for Fairfield Farms blueberries at your local grocer from April through June. You will find their organic avocados on supermarket shelves from February through October.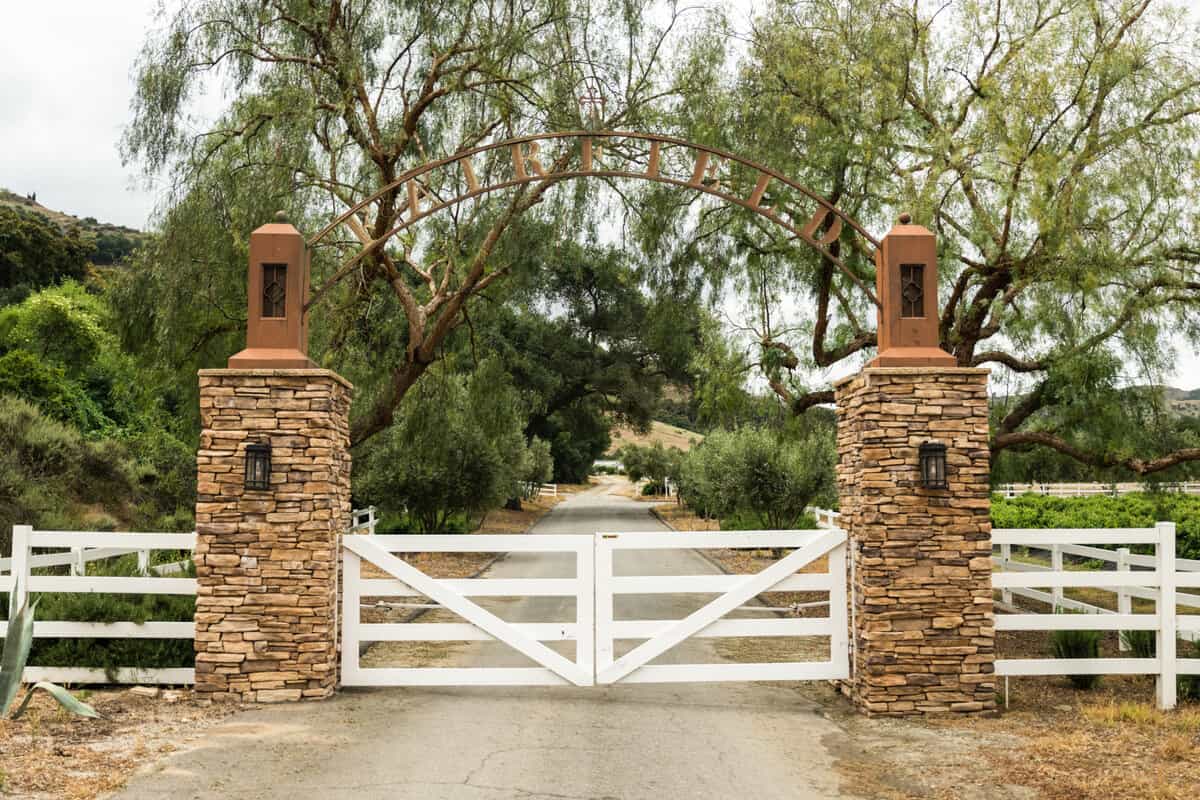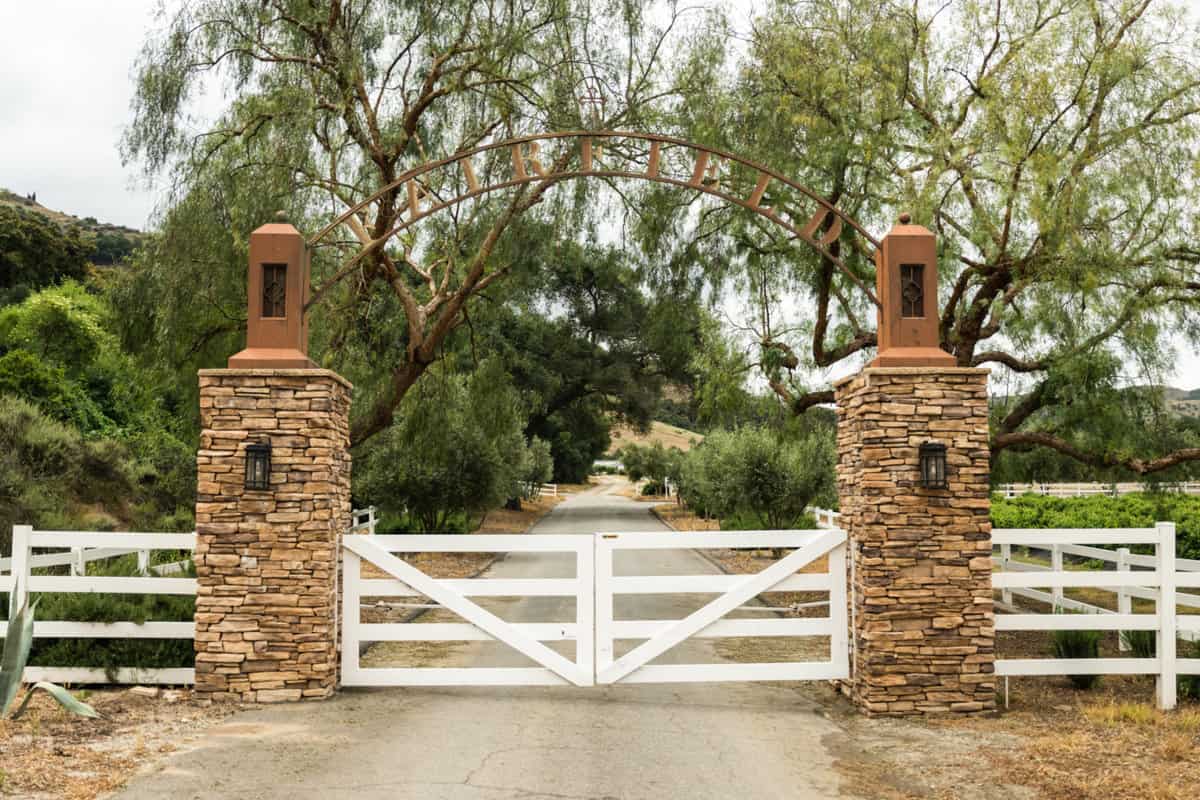 Delicious Blueberry and Avocado Recipes
After all this talk about blueberries and avocados, is anyone else hungry? Here are a few of our favorite ways to enjoy Fairfield Farms organically grown blueberries and avocados:
Amazing Avocado Recipes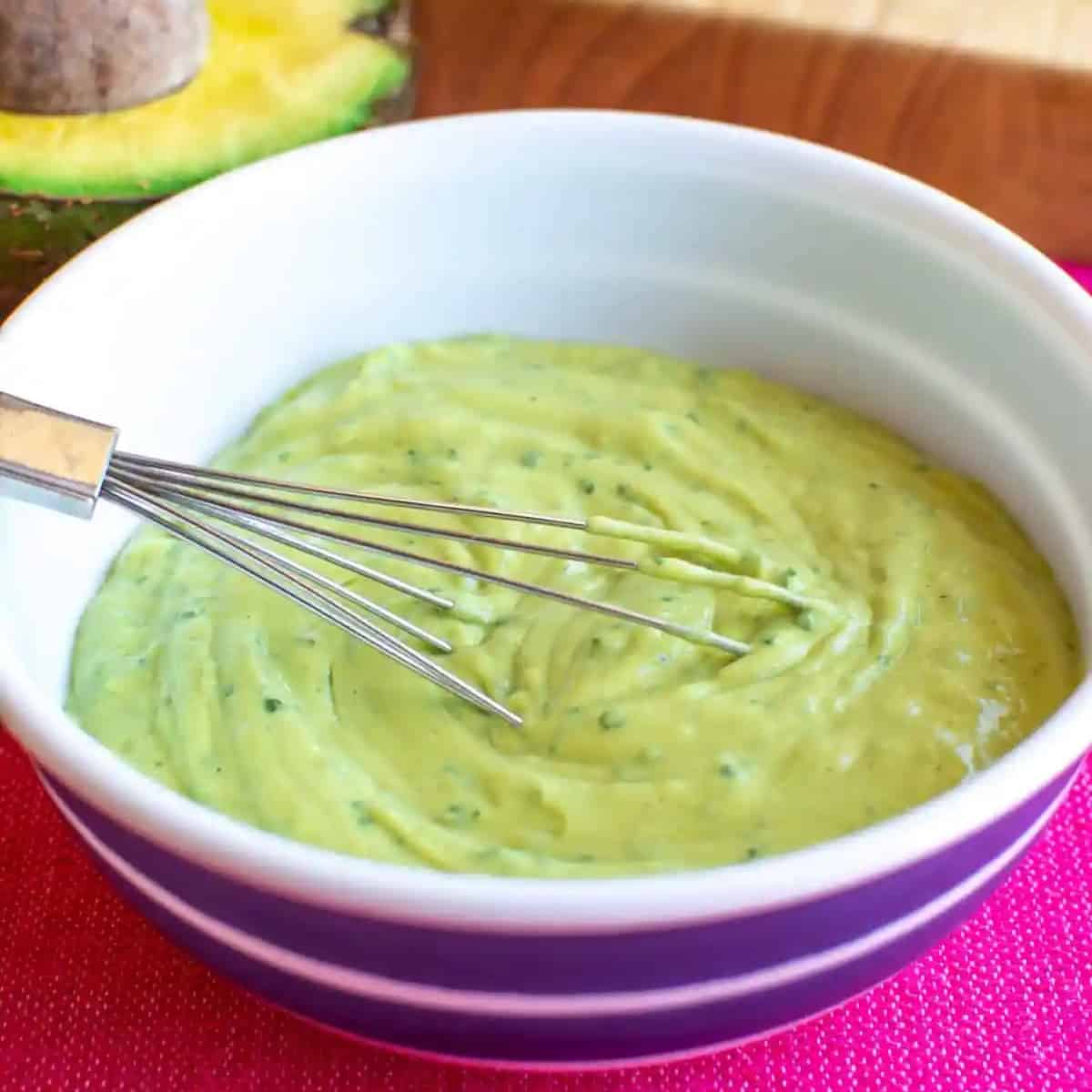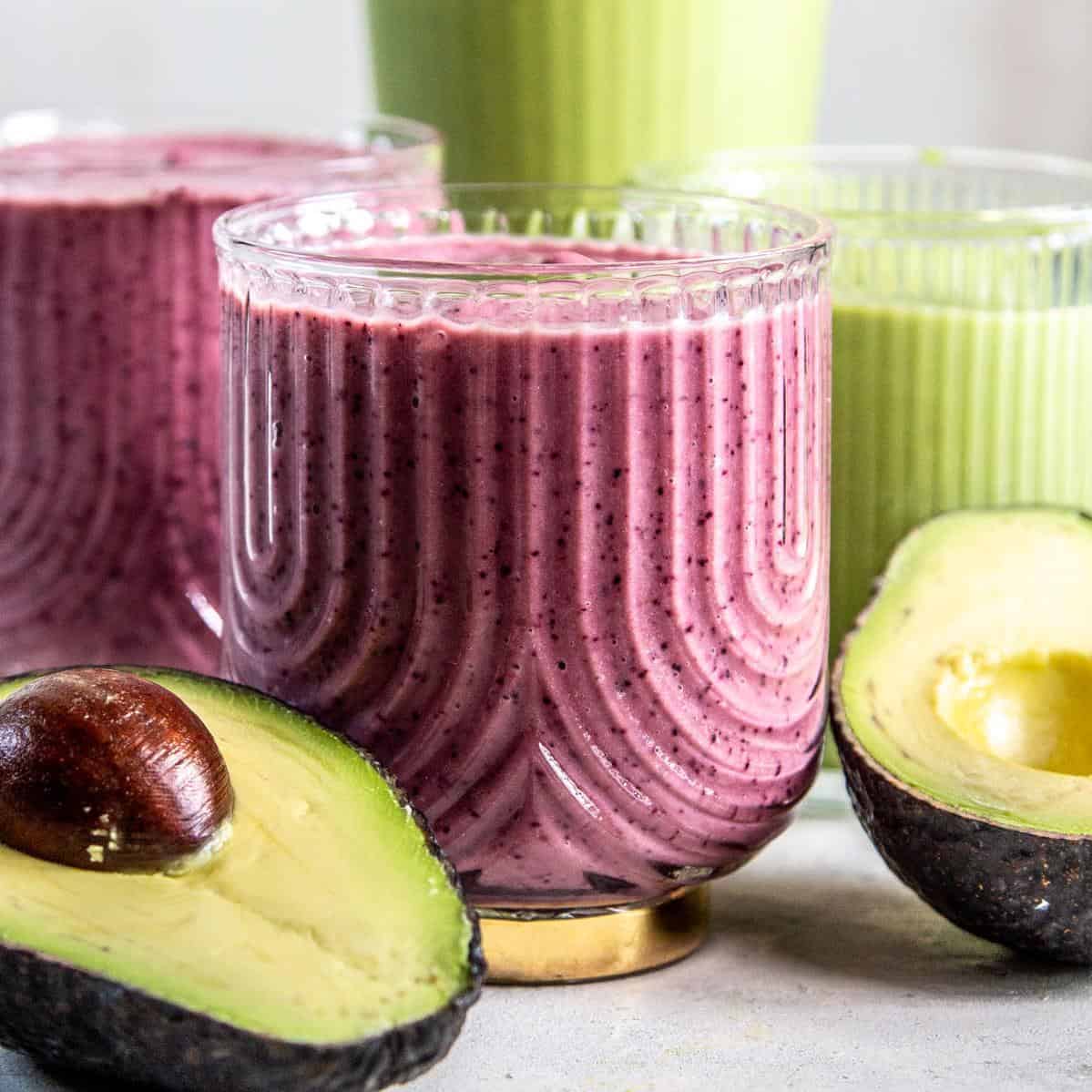 If you've never tried an avocado smoothie, you're missing out. Creamy California Avocados create a luscious texture (that's nothing like guac). Our Berry Avocado Smoothie is the ultimate crowd pleaser. Love green smoothies? Our creamy Avocado and Honey Smoothie is the best one around.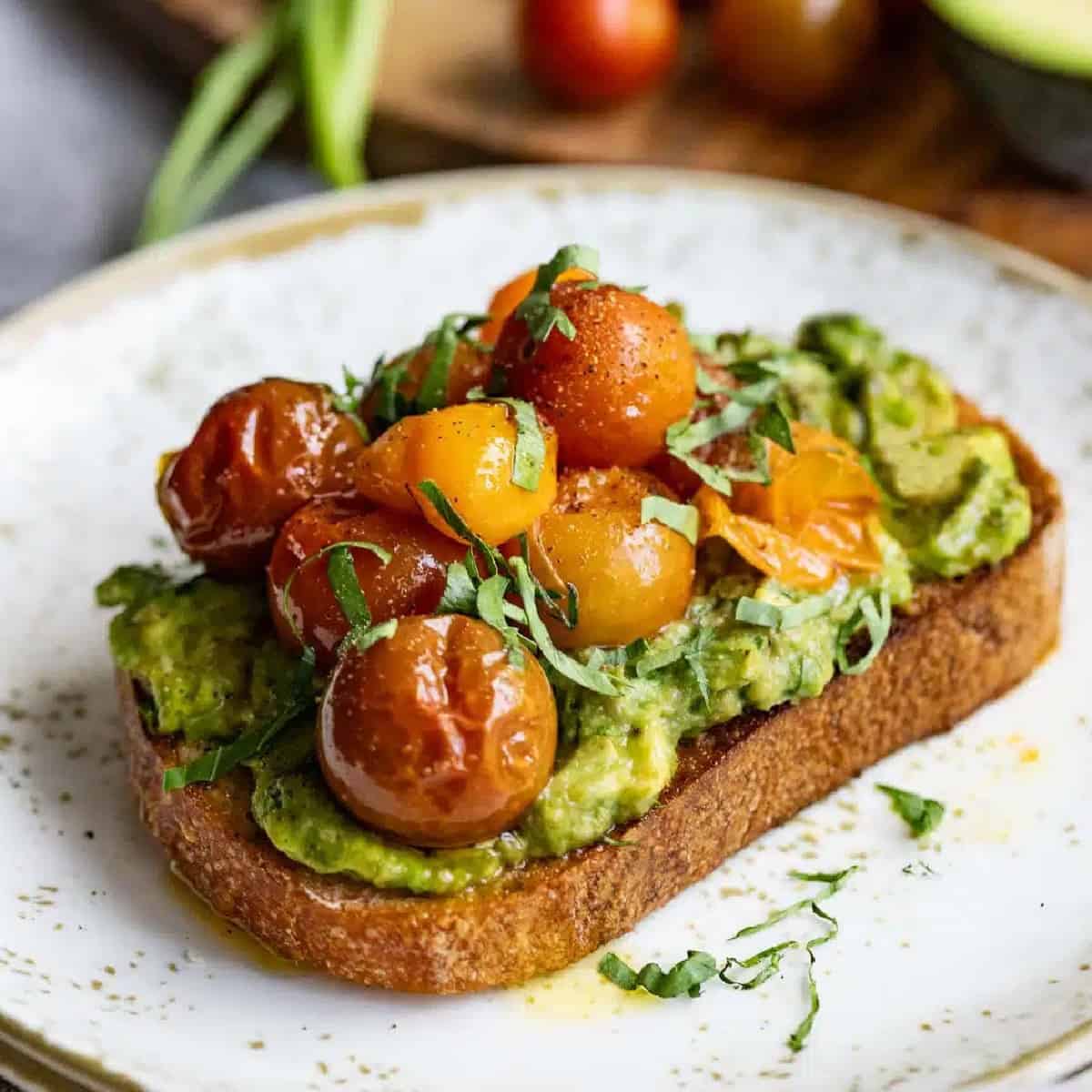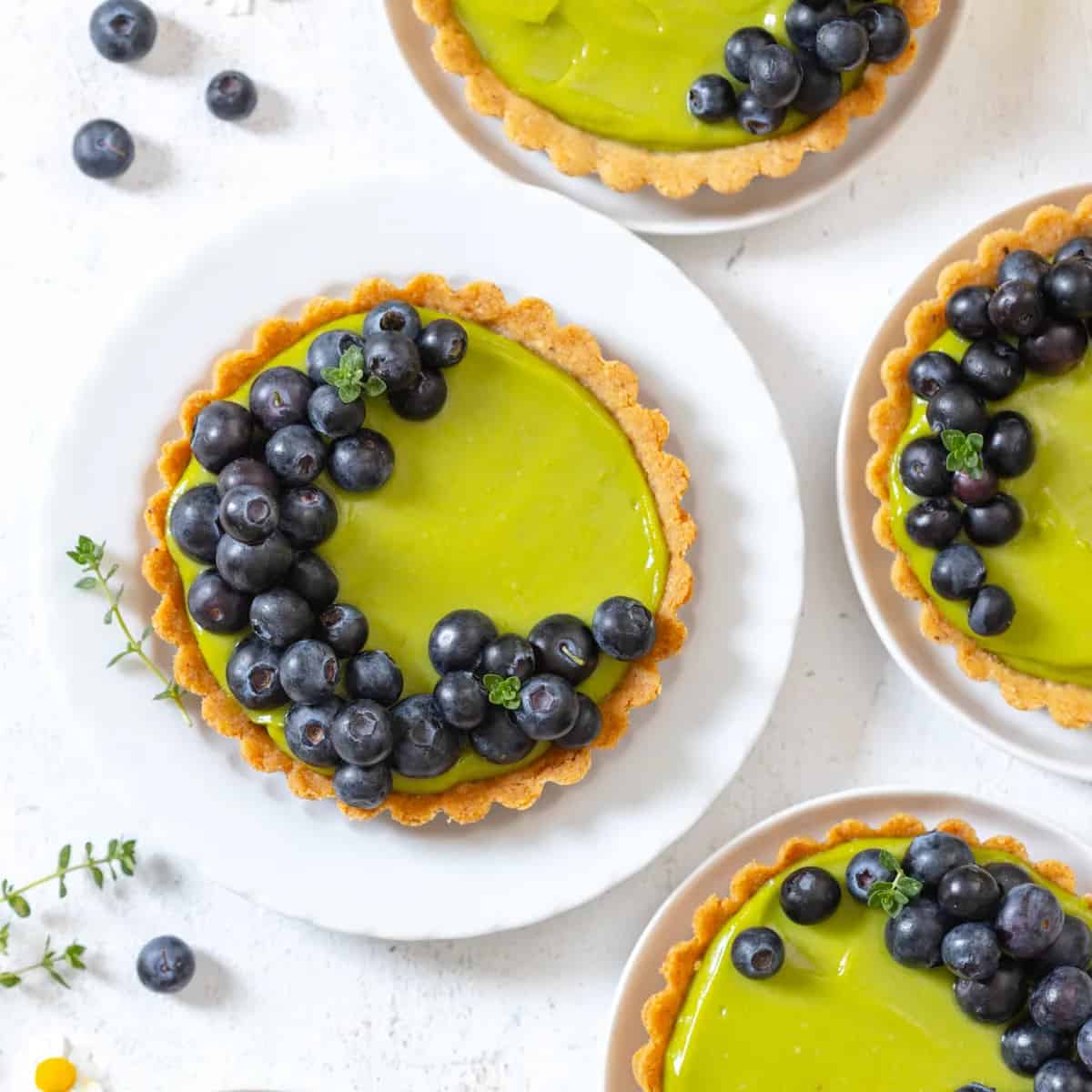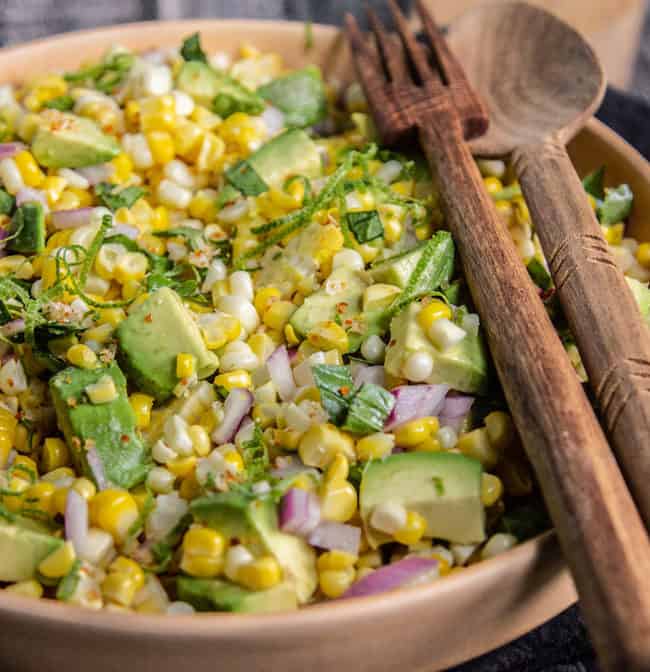 Introducing your new favorite summer side – Avocado Sweet Corn Salad. This simple, healthy dish is sure to be a family favorite.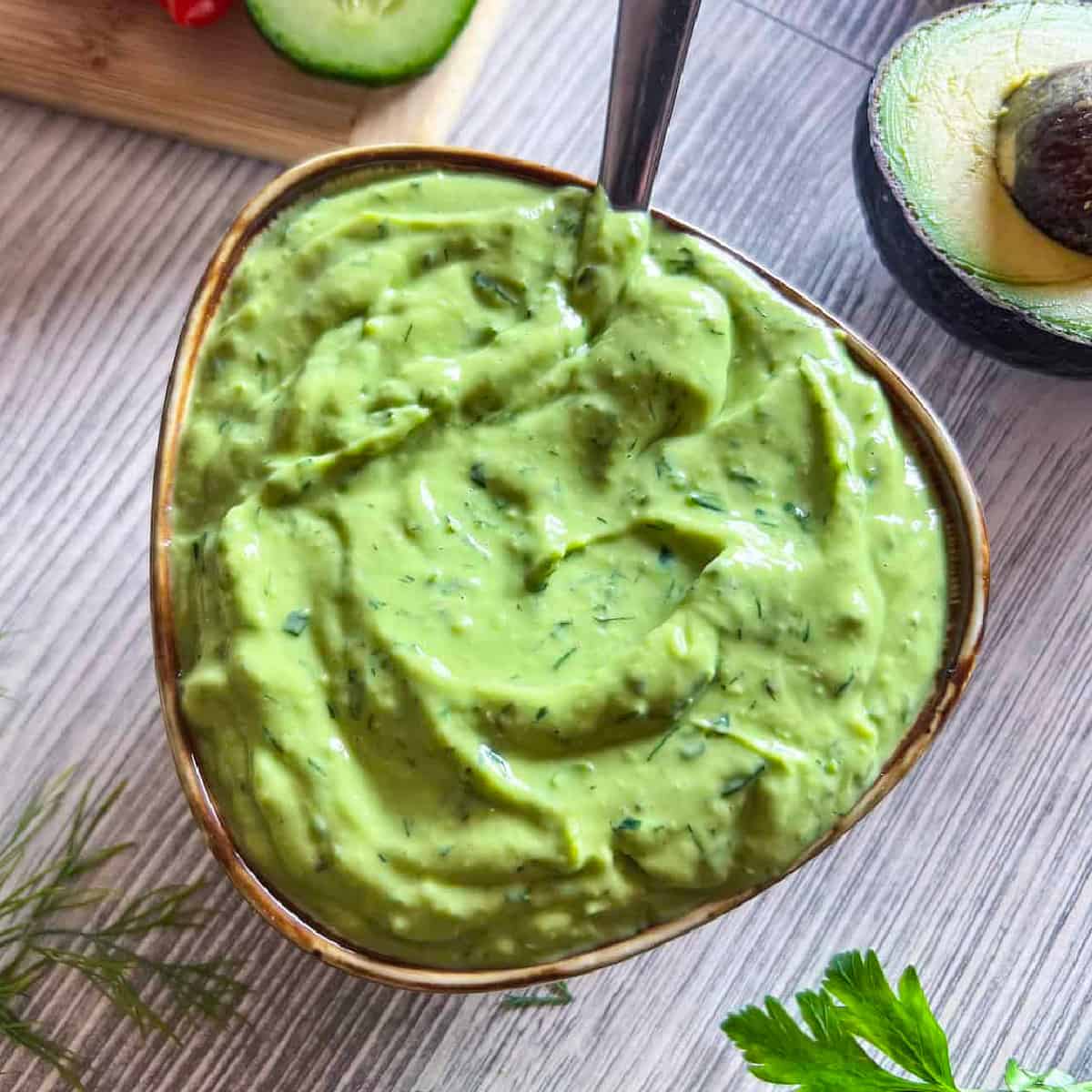 The Best Blueberry Recipes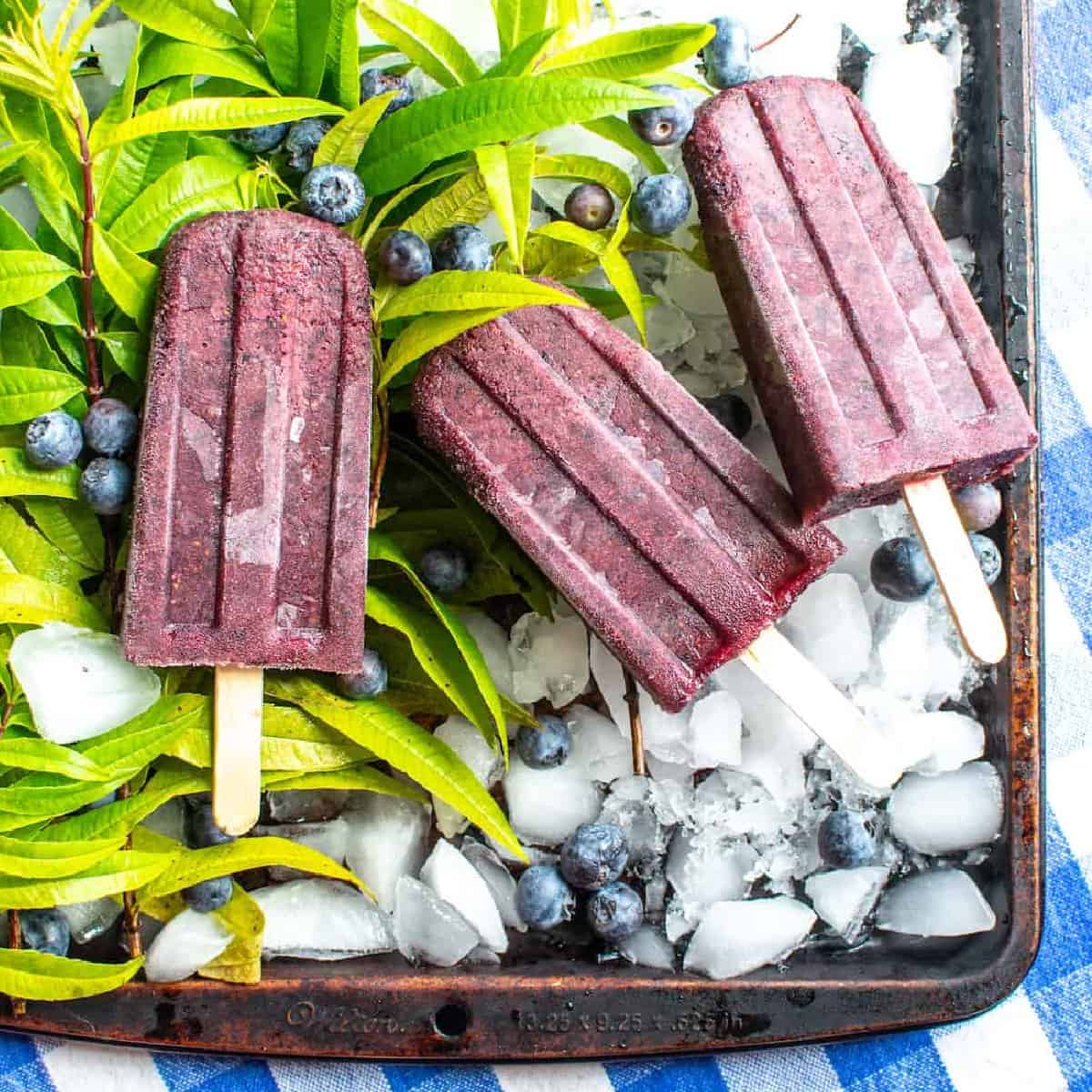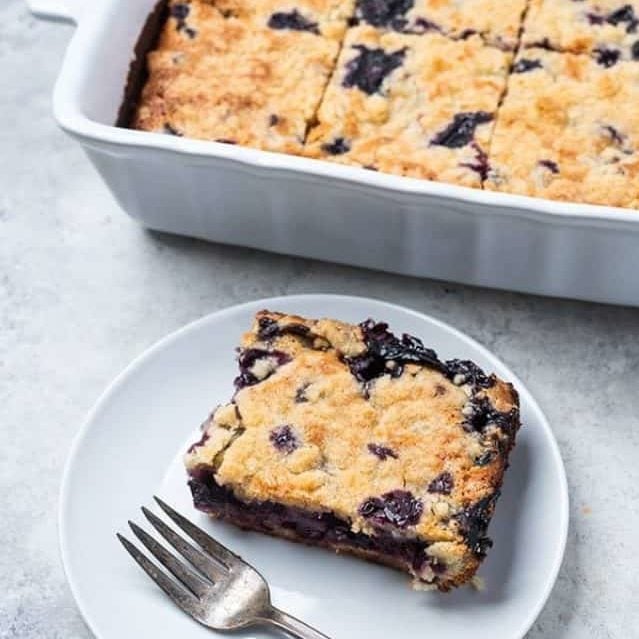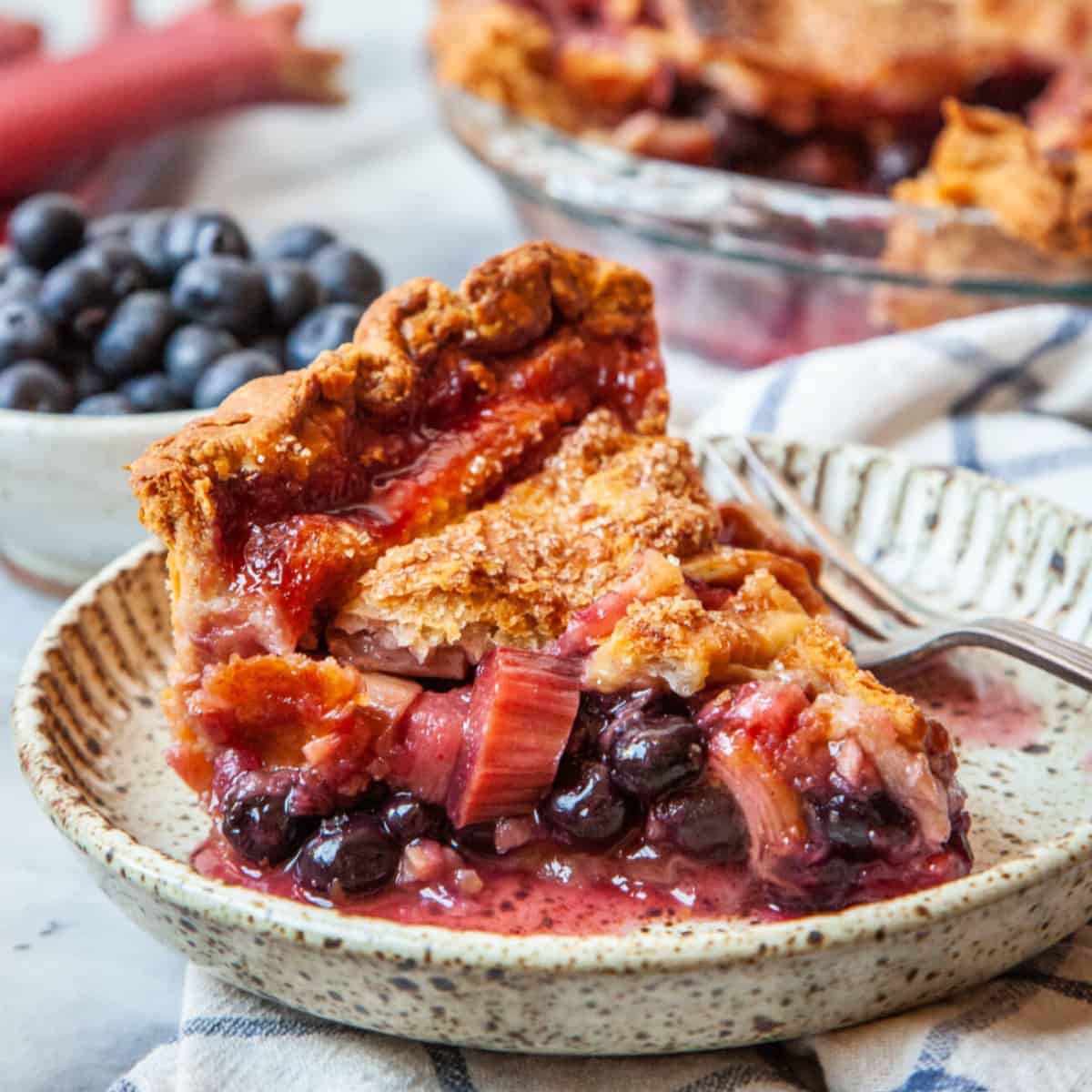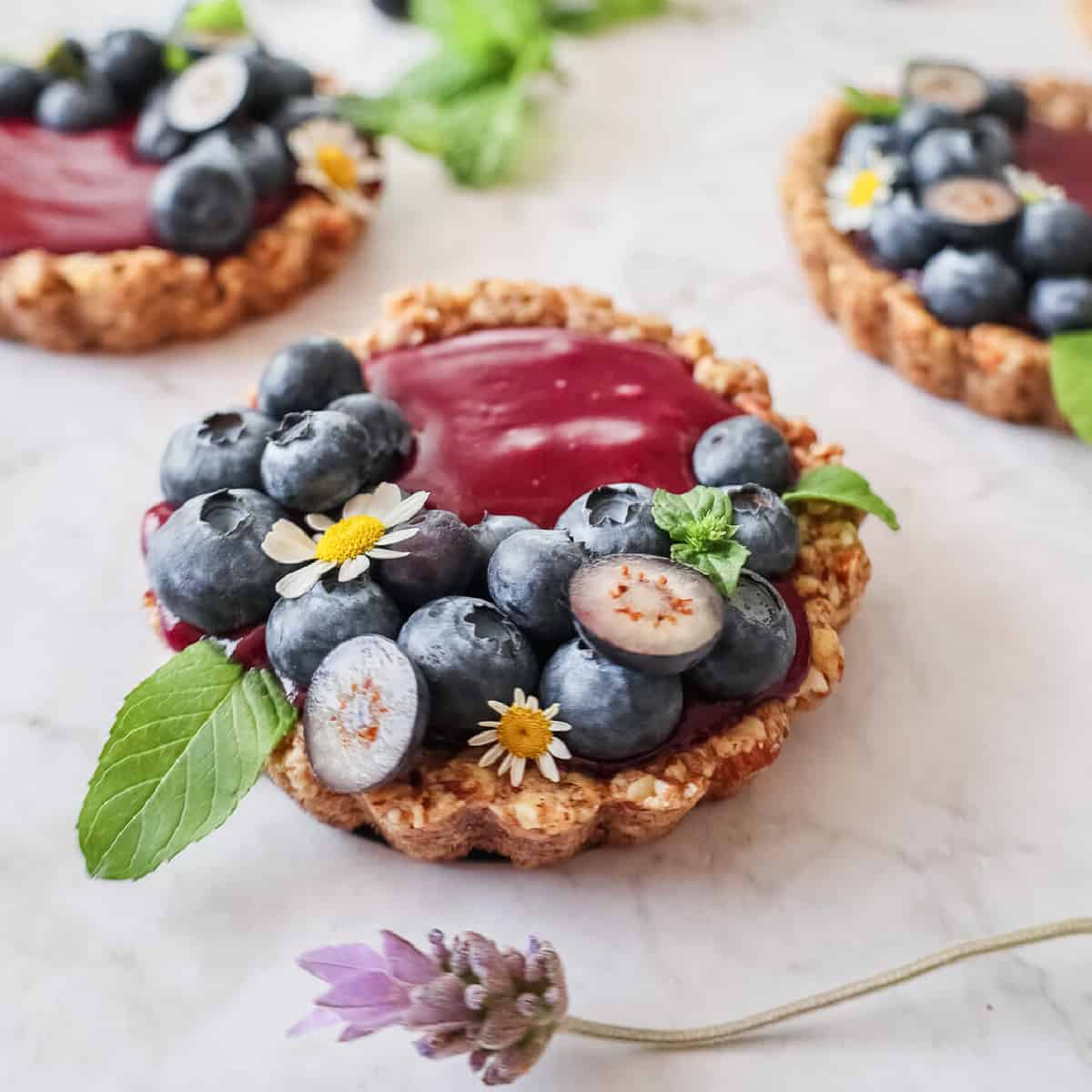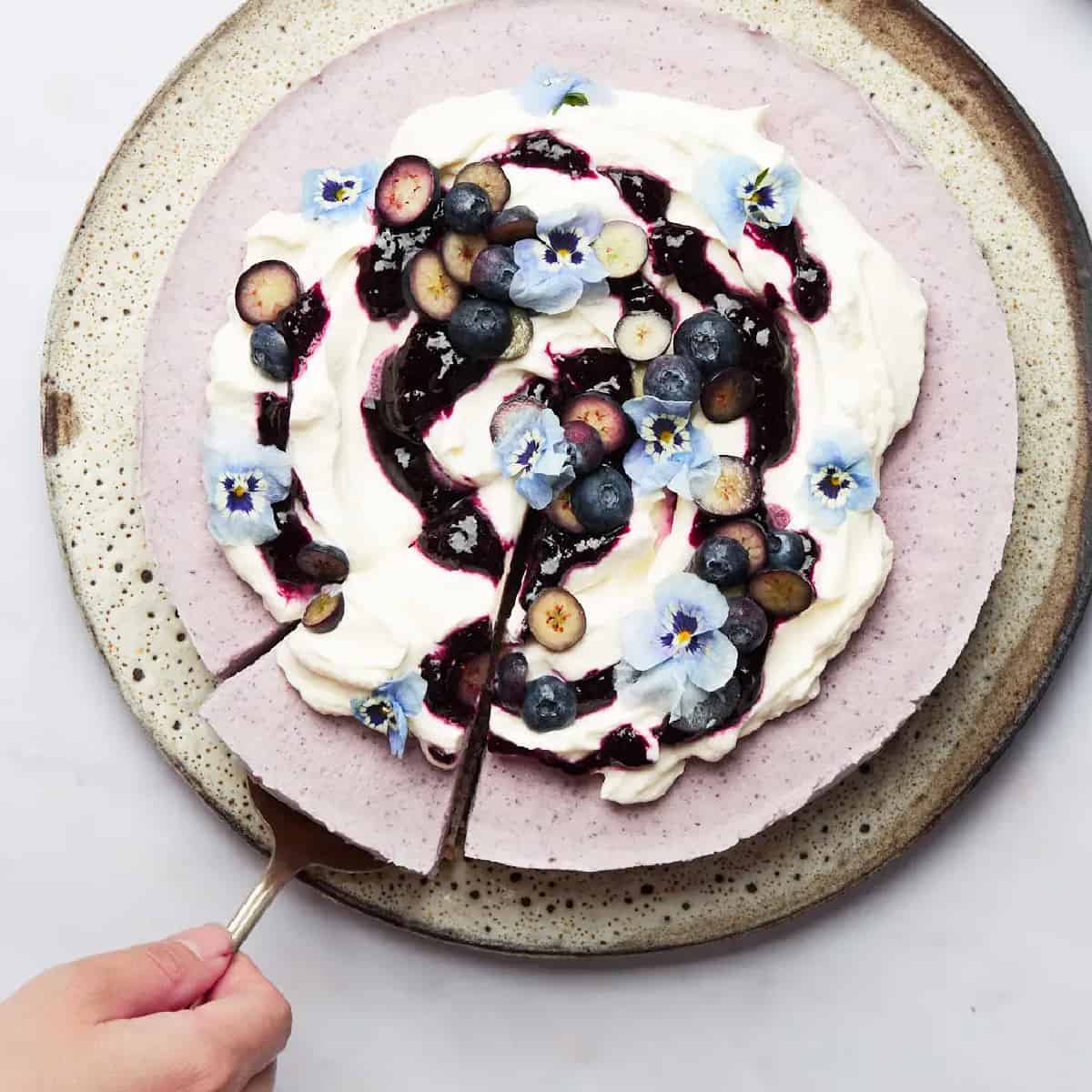 Love geeking out on farm facts? Same! Learn more about how blueberries and avocado are grown.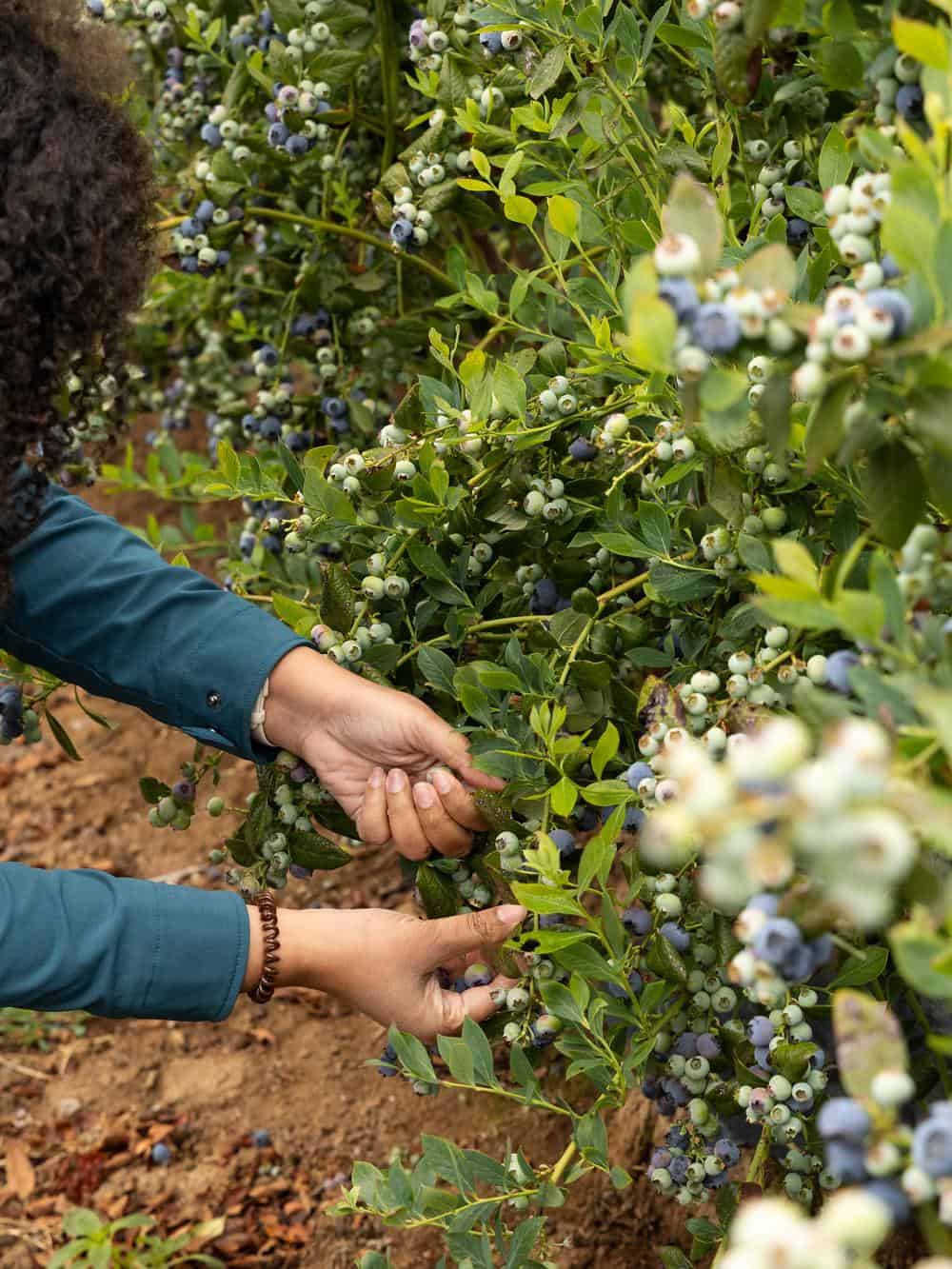 Article by Hilary Rance. Photography by Hilary Rance and James Collier.