Who Really "Invented" These Iconic California Foods?
Will the real inventors of these Iconic California foods please stand up? Let's take a look at the disputed origins of a few of California's most famous foods and recipes.
California is famous for its laid-back surfer vibe – but don't let that fool you. The Golden State has its fair share of drama. From celebrity scandals to murderous artichoke racketeering rings (no…really), there's no shortage of stories worthy of a Jerry Springer episode.
Some of those stories involve iconic recipes that were definitely invented in California – but there are more than a few folks who claim to have invented them. As the saying goes, "the Devil's in the details" so let's take a look at the hotly contested origins of these iconic California foods.
Until 1848, California was part of Mexico, and Mexican influence in California culture and cuisine is evident to this day. San Diego, partly due to its proximity to the border, is home to some of the best Mexican food in the state. Ever present taco shops serve up authentic Mexican dishes – but a few of the most popular menu items aren't actually Mexican.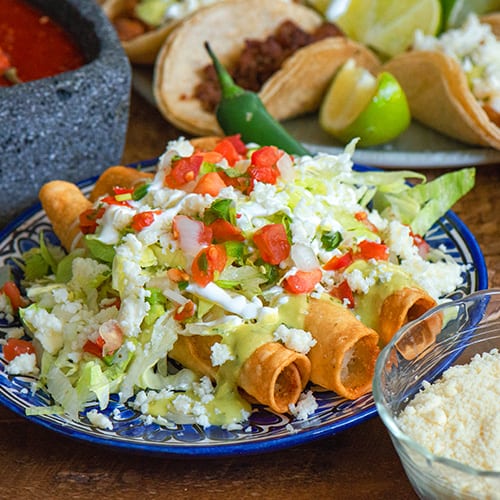 Taquitos, a contested Californian riff on traditional Mexican tacos, rose to popularity in the 1950s. Most folks credit the invention of the taquito to the kitchen staff at El Indio Restaurant in San Diego. Others claim that Cielito Lindo, a Los Angeles Mexican food chain, served up the first taquitos over a decade earlier.
There are about a million variations on this iconic California recipe but we're particularly fond of these Potato Taquitos from our friends at Real California Milk (which pair beautifully with Sparkling Wine Margaritas).
It is impossible to go back in time to verify who really invented taquitos. You can however, head south for a taste test. Both El Indio Restaurant and Cielito Lindo are still in business to this very day. Road trip anyone?
Tri Tip
As far as origin stories go, the story of how tri-tip was invented is our favorite. The prevailing story is that it was invented by a one-armed butcher named Bob Schutz in Santa Maria, California. What makes it even more intriguing is the lack of (what we consider) some pretty major details. How did he lose his arm? Did it change how he cut meat? Was this perhaps why he found himself contemplating an unusual triangular cut of meat? All questions aside, Schutz took a triangular cut of meat that was typically ground and decided to slow cook it in a traditional Central Coast fashion – rolled in salt, pepper and garlic salt and cooked in a pit over native red oak coals.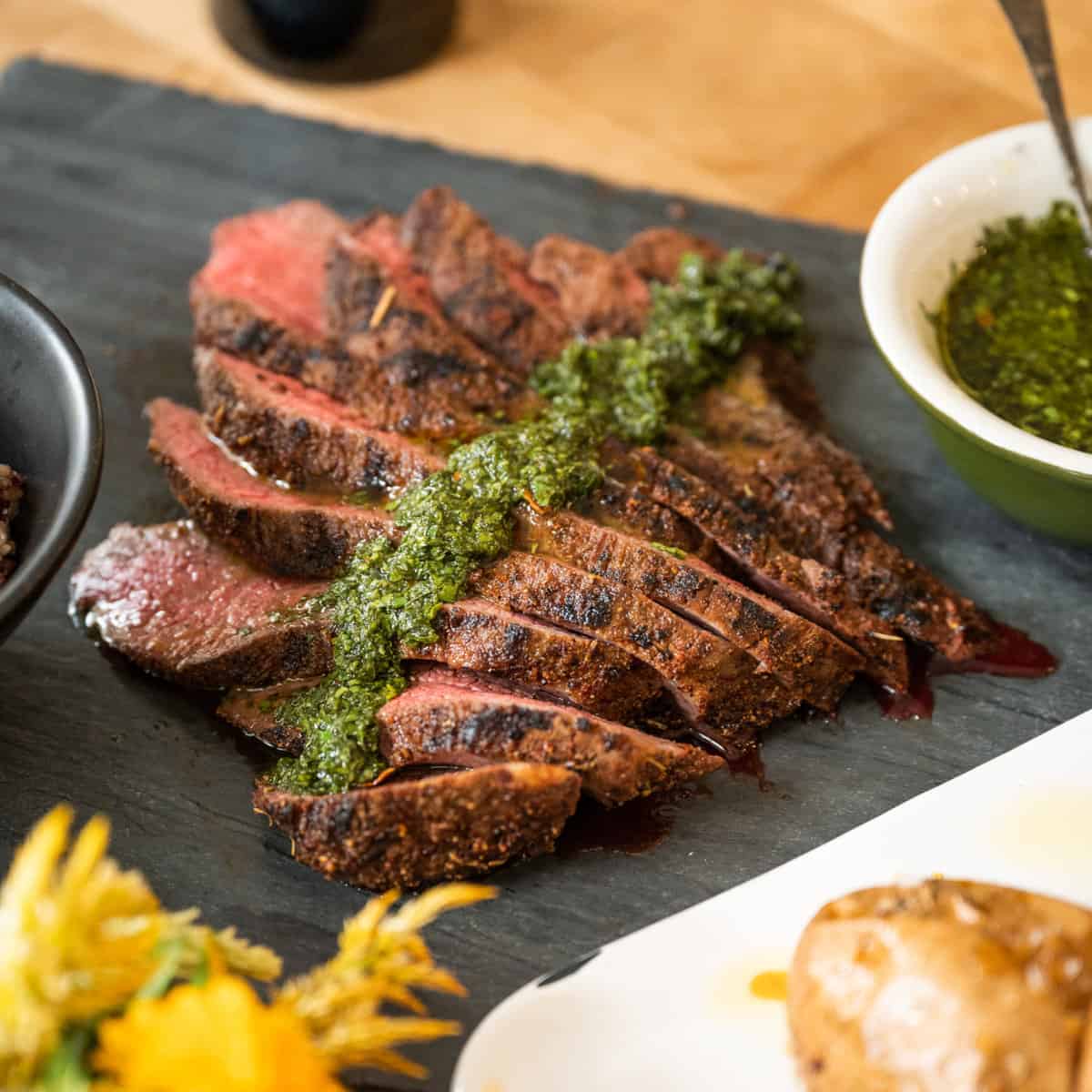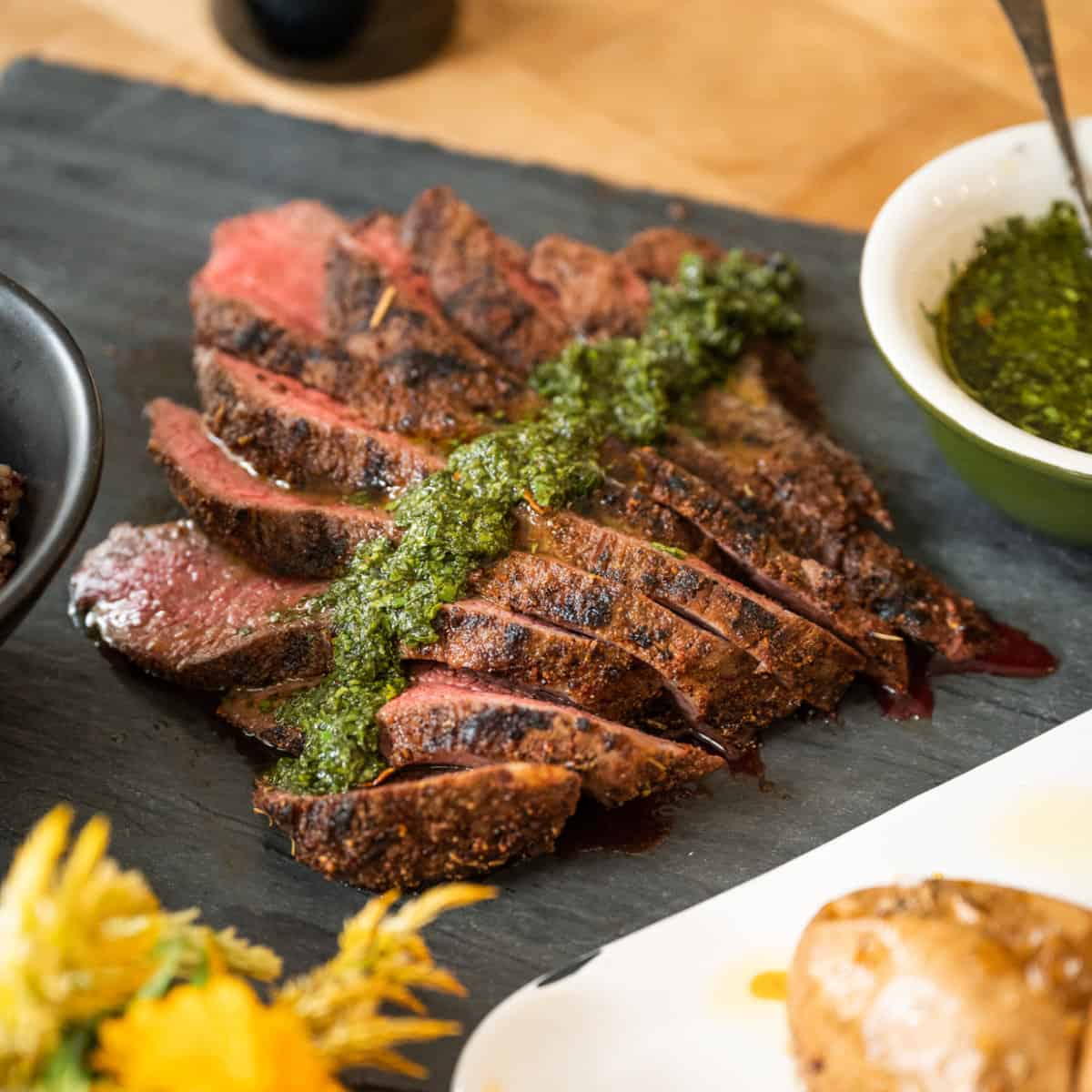 The only problem with this fascinating story is that it is not the only origin story out there. Some folks believe that Oakland meat wholesaler, Otto Schaefer, was the first to perfect this finicky cut of meat. As the story goes, Schaefer began to sell "tri-tip steaks" to Bay Area meat markets and served them up at a few local rodeos. The cowpokes from Santa Maria were so impressed with Don's tri-tip that they took the idea home and recreated it. And then took all the credit.
While the origins of tri-tip may be contested, there's definitely no argument about what to serve with this iconic dish. Tri-tip should be served with Pinquito beans, salsa, salad, French bread and (of course) California Cabernet Sauvignon.
Some iconic recipes have long been staples at iconic California restaurants. This often causes confusion because folks assume that those establishments invented the recipes. For example, the Tadich Grill has featured the Hangtown Fry on their menu since 1849 – but that's not where the dish was actually invented.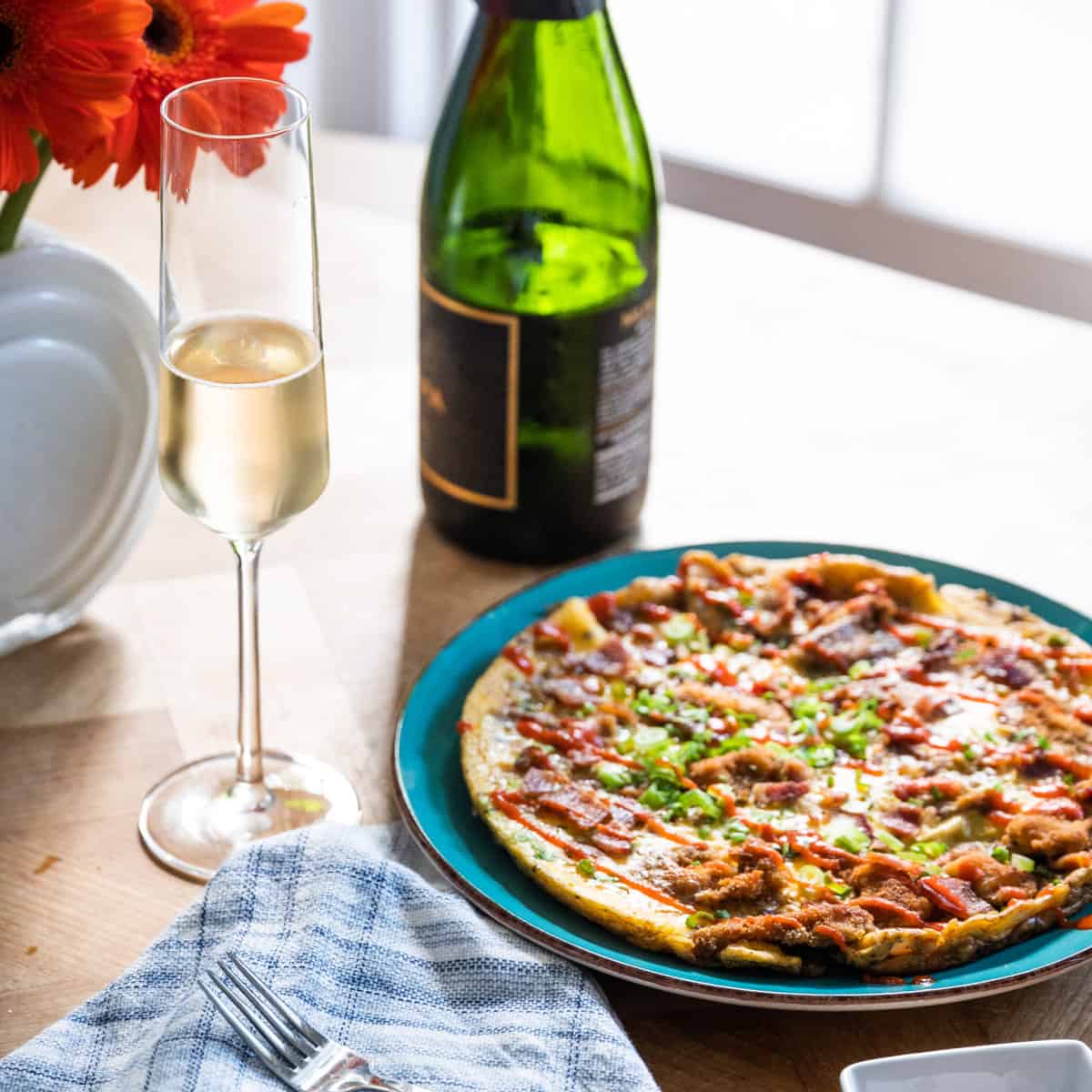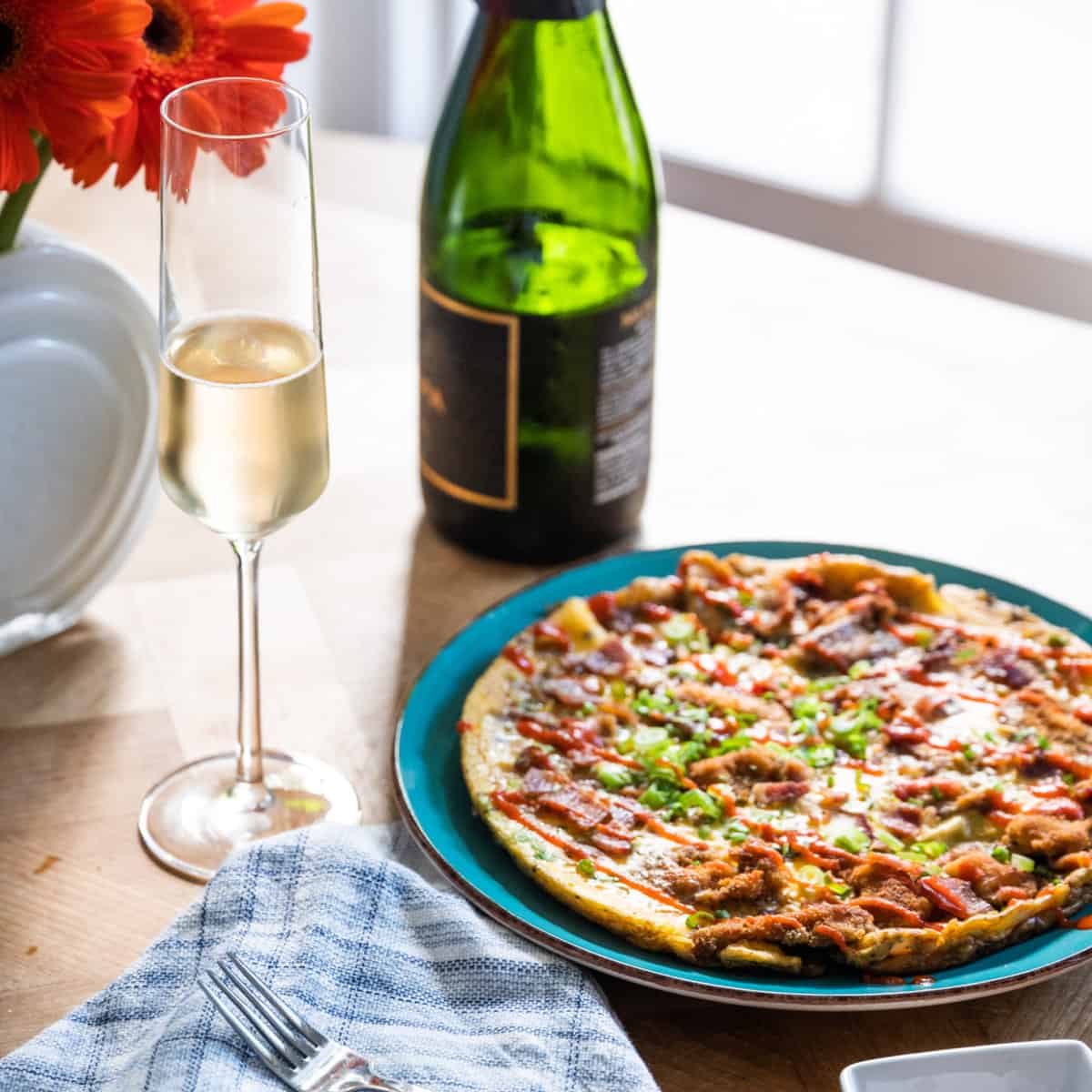 The Tadich Grill certainly deserves credit for popularizing the dish but the Hangtown Fry was first created at the El Dorado Hotel in Placerville, CA. During the Gold Rush, one lucky miner struck it rich then strolled into the El Dorado Hotel asking for a decadent meal. The chef whipped up an omelet using eggs, bacon and fried oysters – christened a Hangtown Fry. What to serve with Hangtown Fry? Given the celebratory nature of the dish, sparkling wine is a masterful match.
Monterey Jack Cheese
As the name suggests, Monterey Jack Cheese was invented in Monterey, California. Its origins are rooted in the 18th century, when the Spanish established a chain of missions along the California coast bringing olives, grapes and cattle with them. The cattle provided the monks with meat and milk. The milk was often used to create a fresh cheese called Queso del Pais. California Monterey Jack Cheese is an iconic California riff on traditional Queso del Pais, but is firmly pressed with a jack to create a semi-soft white cheese.
So what's the drama surrounding Monterey Jack Cheese? There's a very heated debate around who "created" Jack cheese – and even why it's actually called Jack Cheese. The prevailing story is that Monterey Jack Cheese is named after David Jack, a dastardly Monterey landowner involved in a scandal called "the rape of Monterey". Jack bought a large portion of the Monterey region at fire sale prices. He then claimed that everything on the land – the people, cows, and even goods – belonged to him – including the recipe for Monterey Jack cheese.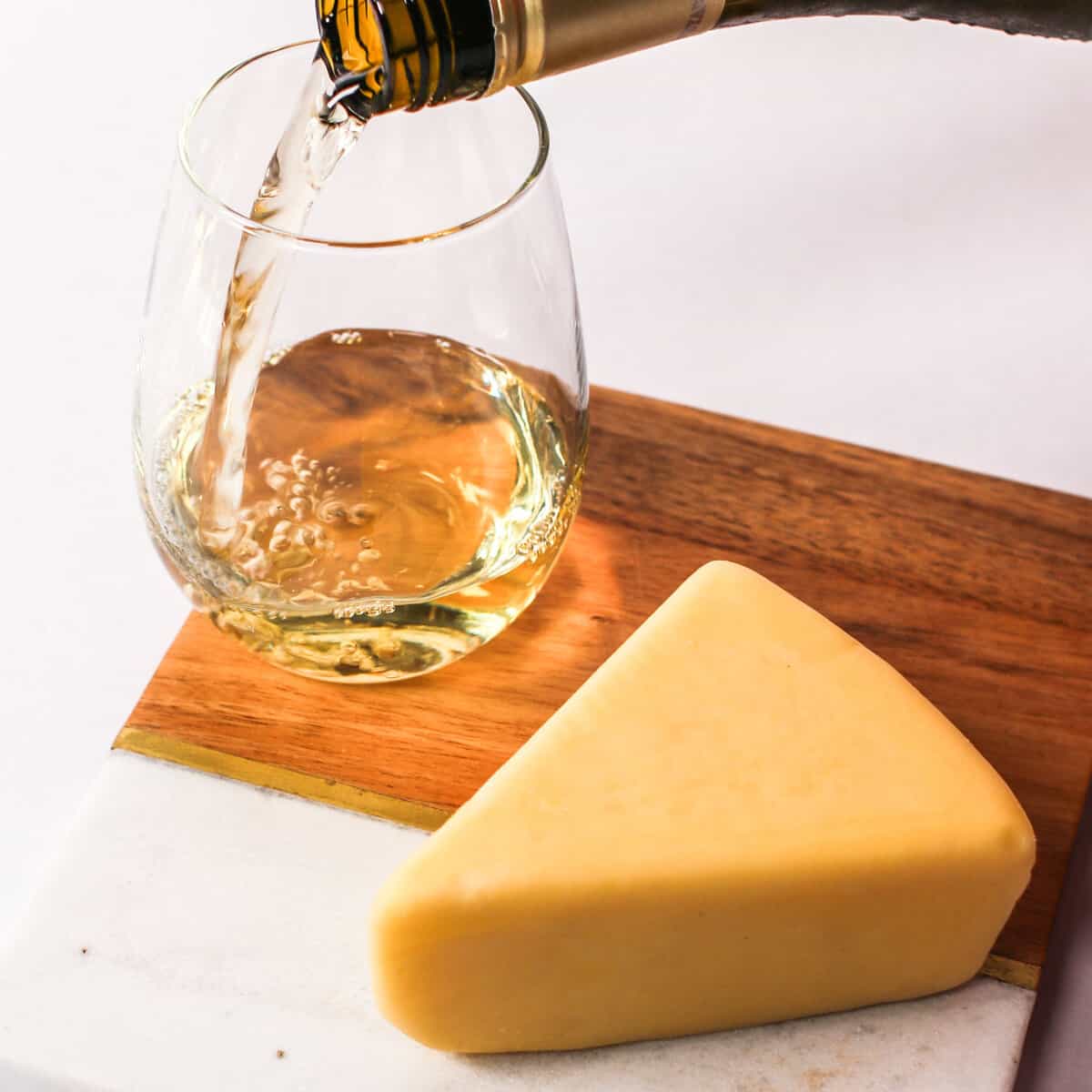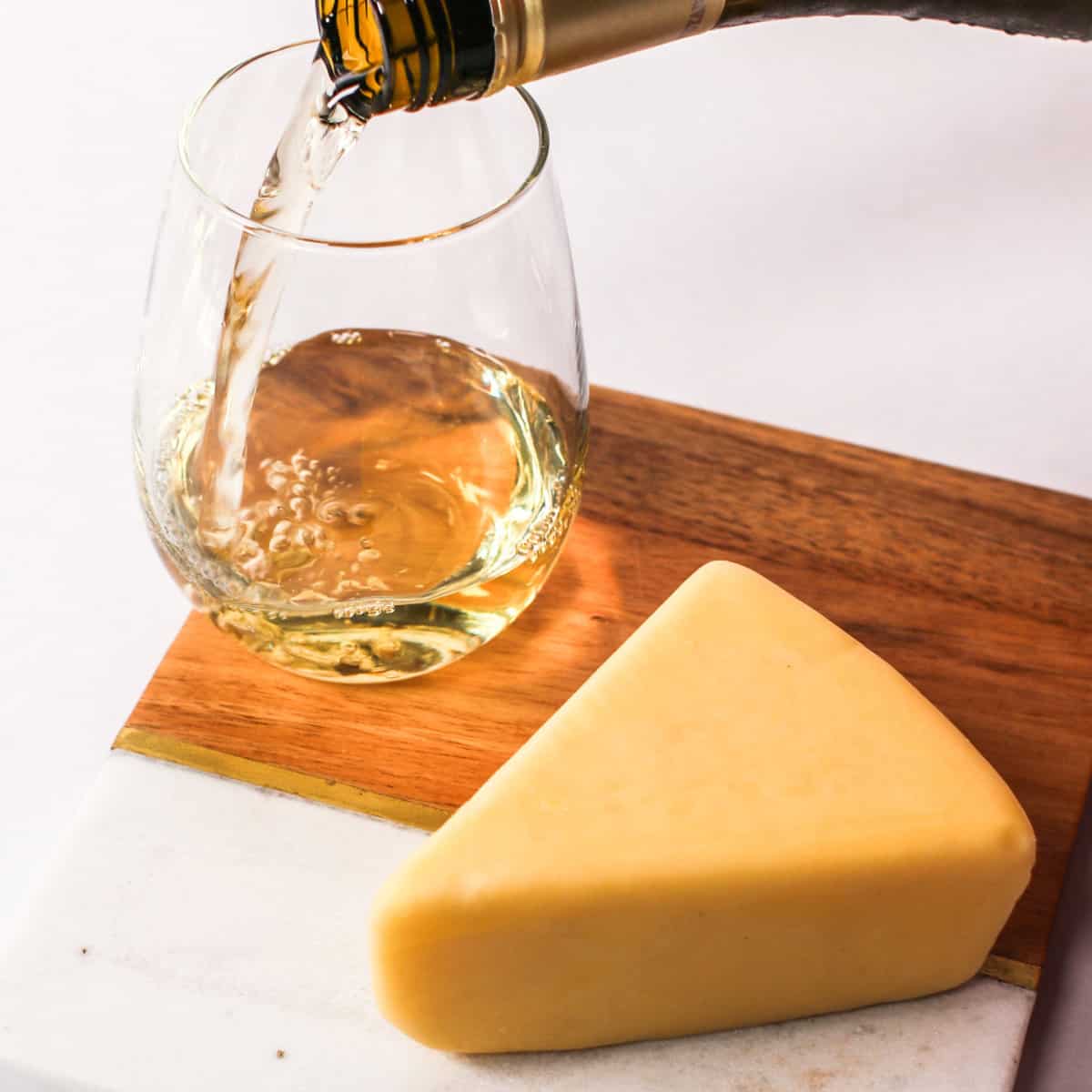 David Jack may have popularized the cheese, he was certainly not the first to market Monterey Jack Cheese. Both Domingo Pedrazzi and Dona Juana Cota de Boronda are credited with selling the original versions of what we call Jack Cheese. In fact, many claim that the name, Jack Cheese, should be attributed to Pedrazzi, the first to use a jack press to form the cheese.
There is no drama, however, surrounding what to pair with Jack Cheese. It will pair perfectly with your favorite California Chardonnay, while spicier versions play nicely with California's heritage grape, Zinfandel.
Wolfgang Puck is often credited with creating the Chinese Chicken Salad. There's no doubt that he popularized the dish when it appeared on the menu at his Santa Monica restaurant, Chinois.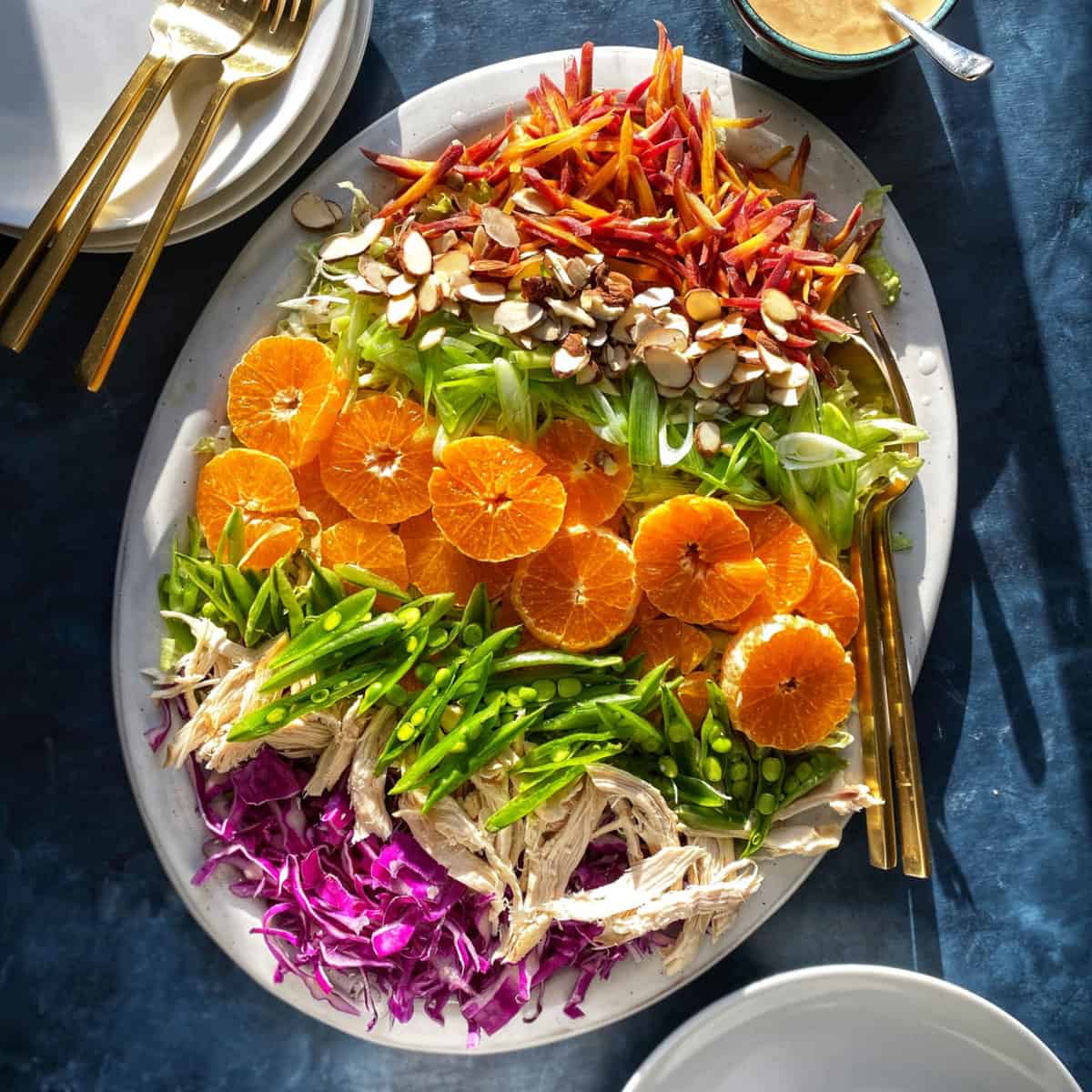 However, it was actually another famous Los Angeles chef, Madame Wu, who developed this dish at the request of her (also very famous) Hollywood crush, Cary Grant. As the story goes, she set out to create an entirely new, uniquely Californian dish by adding chicken seasoned with traditional Chinese spices and Chinese ingredients like sesame seeds and Mandarin oranges to an American menu staple, salad.
Chinese Chicken Salad is endlessly customizable, but we're fans of our friend Sarah's version. It's loaded with California Grown goodness, like cabbage, carrots, almonds and tangerines – and complements your favorite white blend beautifully.
More iconic California recipes
These certainly aren't the only iconic recipes developed in the Golden State. Learn more about some of the foods that California is famous for!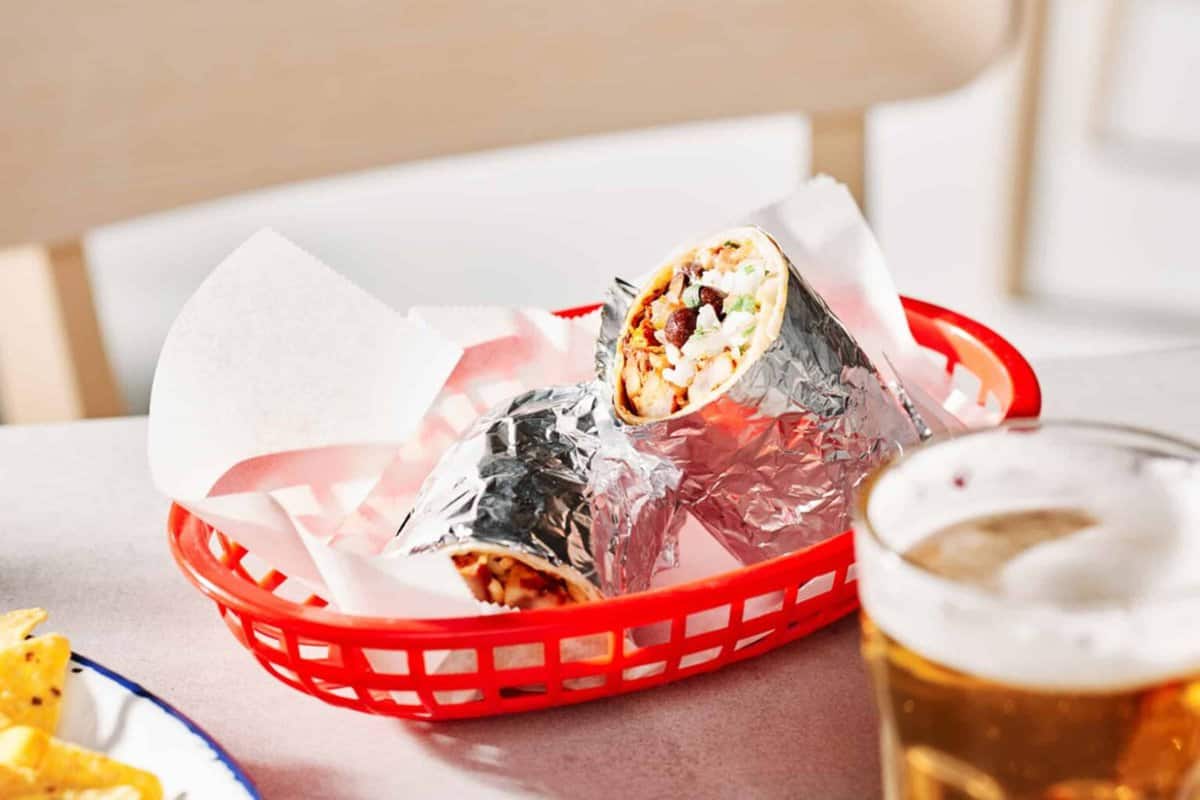 Article by Hilary Rance.