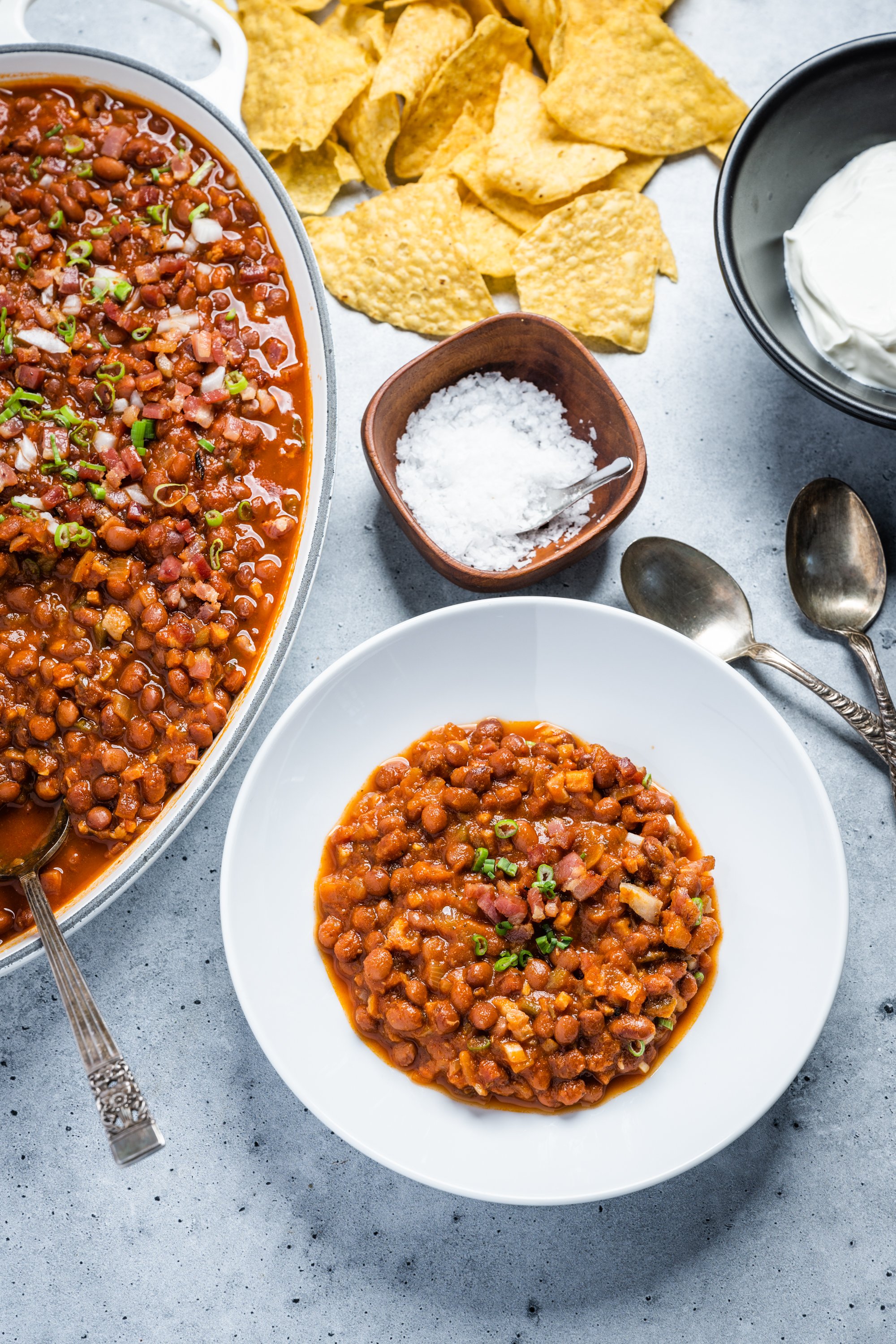 CA GROWN Blog
Discover. Learn. Connect.
Toss Your Baked Beans Recipes and Try Santa Maria-Style Beans Instead
June 7, 2023
Eat the Season!
Sign Up For Weekly Recipes
« Back to Recipes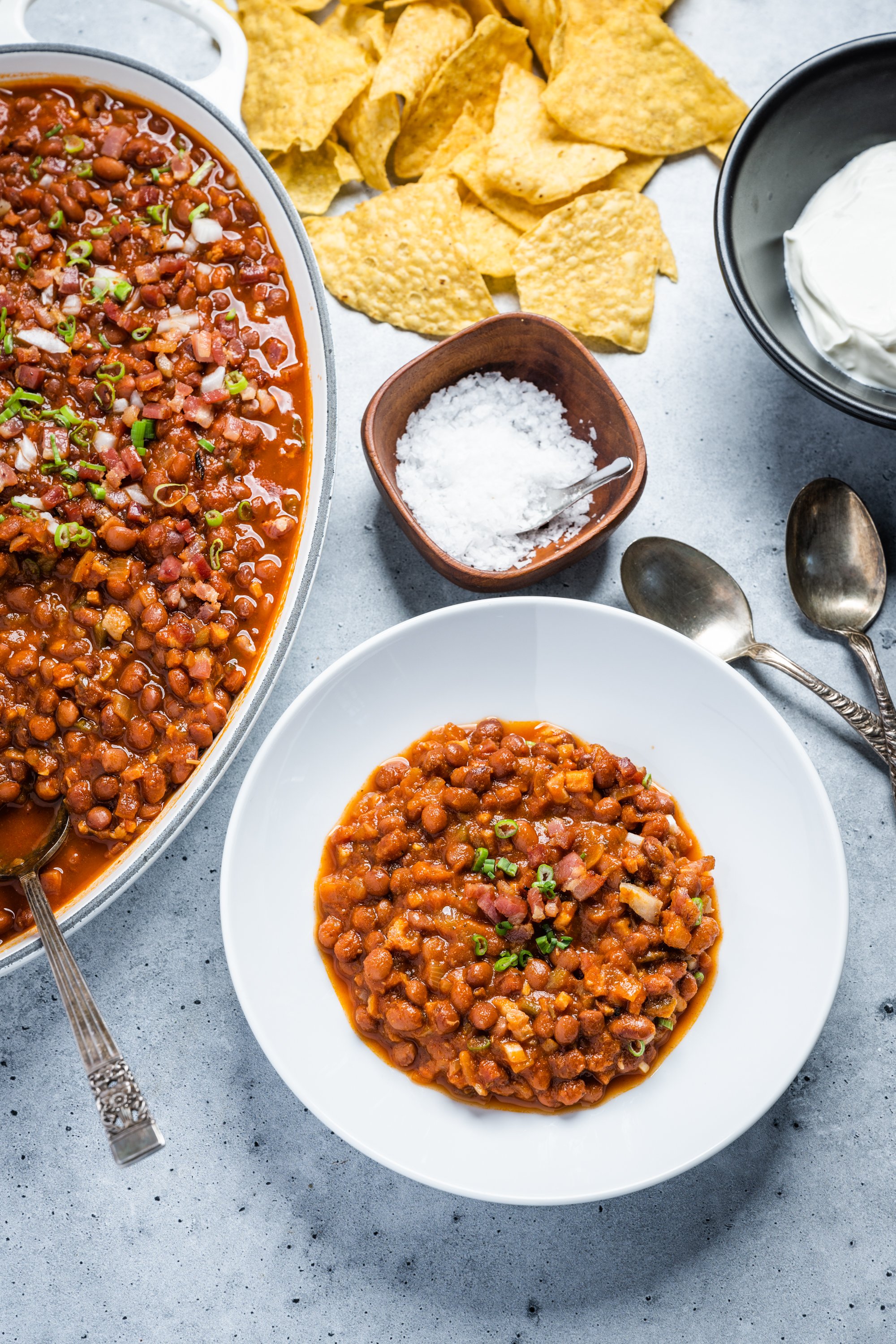 Toss Your Baked Beans Recipes and Try Santa Maria-Style Beans Instead
Santa Maria Style beans put your basic baked beans recipes to shame.
What's the big deal about beans?
Dried beans are just….dried beans, right? Wrong. Not all dried beans are created equally.
Rancho Gordo's heirloom beans are the darling of the culinary world. These colorful, flavorful legumes are beloved by both in-the-know home chefs and celebrity chefs worldwide.
These beans are nothing like the haggard bag of pinto beans shoved to the back of a grocery store shelf. Rancho Gordo's heirloom beans are tender, creamy and bursting with flavor.
What are pinquito beans?
What is Santa Maria-Style tri tip?
This style of cooking is a nod to California's Mission culture. When Spanish cowboys, or vaqueros were brought in to tend to the Mission's herd, they shared their technique for open flame cooking with the local ranchers.
Santa Maria-Style Tri Tip is traditionally served with pinquito beans and salsa (a glass of California red wine is never a bad idea either).
How are Santa Maria-Style Beans different from baked beans?
Let's start with the obvious answer – Santa Maria-Style beans aren't baked. This recipe simmers for a few hours on your stovetop (although traditional versions were cooked over an open flame).
One of the most important differences between baked beans and Santa Maria-Style beans is the flavor or the beans themselves. Most baked beans recipes, or even canned baked beans for that matter, are relatively heavy-handed with the pork. Some are cooked with a ham hock, others are loaded with bacon. Pinto beans, which are traditionally used in baked beans recipes, are often overwhelmed by this. Pinquito beans, however, have a more distinctive taste and a meatier, firmer texture that is enhanced – but not overwhelmed – by stronger flavors.
Let's make Santa Maria-Style Beans!
Love this recipe? Here are a few more of our favorite recipes using beans: