How Rancho Gordo Has Turned The Humble Bean Into A Cult Commodity
Rancho Gordo heirloom beans are the darling of the culinary world. These colorful, flavorful legumes are beloved by both in-the-know home chefs and celebrity chefs worldwide.
If you've never heard of Rancho Gordo, you're probably reading this with a touch of incredulity – thinking "Really, beans?" Yes beans, really! Rancho Gordo beans are a regular feature at Michelin-star restaurants like the French Laundry and have been showcased in Oprah's O magazine. These beans are nothing like the haggard bag of pinto beans shoved to the back of a grocery store shelf. Rancho Gordo's heirloom beans are tender, creamy and bursting with flavor.
How it all started…
According to founder Steve Sando, the birth of Rancho Gordo is really just a happy accident.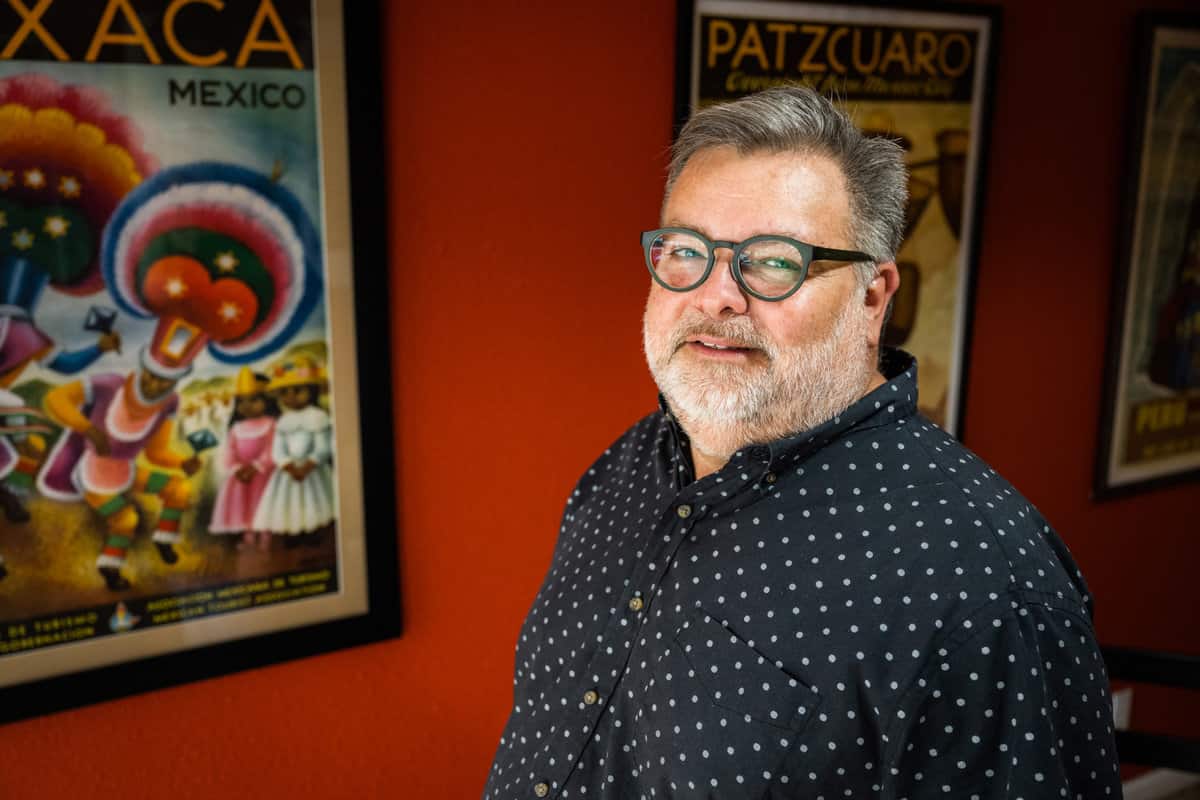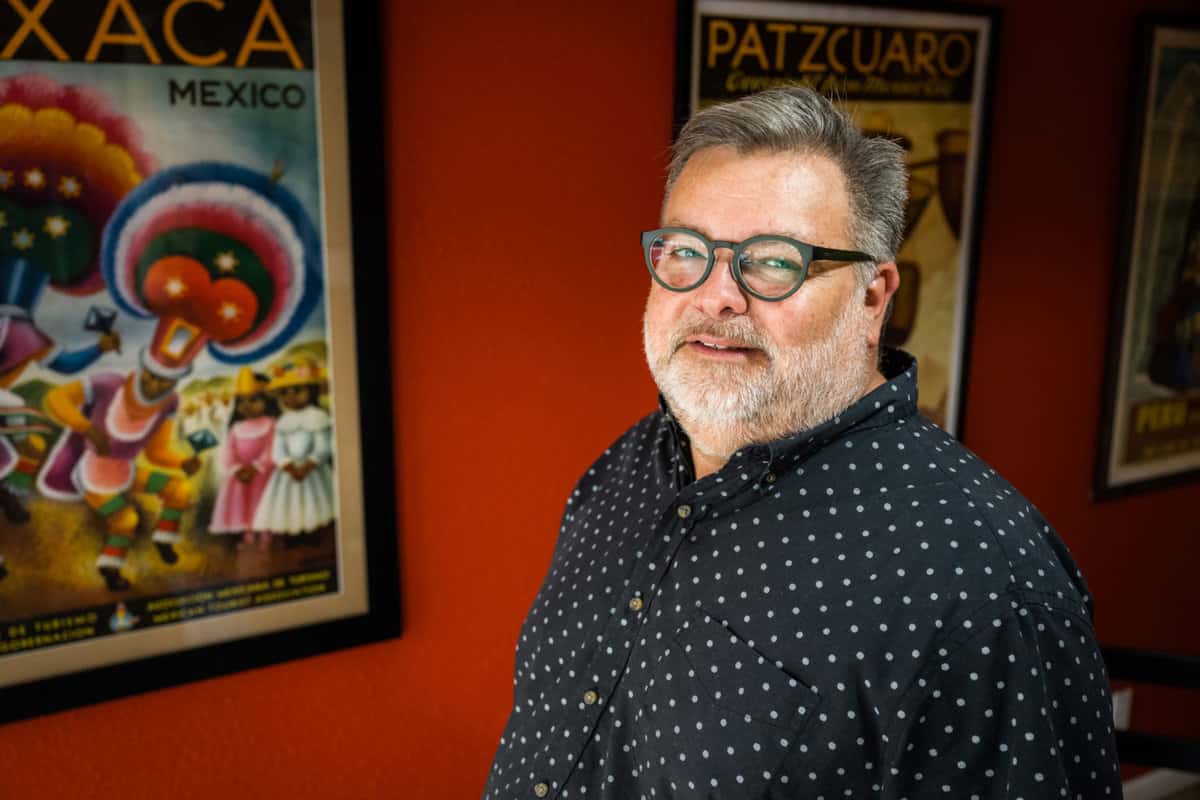 After dabbling in a few different industries (everything from music production to web design), Steve still felt unfulfilled. "When I was about 40, I thought, 'You are a screw-up.' I'll work at a Big Box store and have a garden, and that's that. Somehow, I knew that if I had a garden, I would be okay."
With this thought in mind, Steve set out to find fulfillment through gardening. He started by planting Mexican heirloom tomatoes in his Napa Valley garden. Admittedly, it was a bit of a random choice, but you've got to remember – he was in the midst of a midlife crisis here. His tomato plants flourished. Steve had so many tomatoes that he started selling them at the local farmer's market, and quips, "I erroneously felt I had a gift for farming- because anyone can kind of grow anything here."
Hot on the heels of his successful tomato biz, Steve decided to try his hand at beans. Since the farmer's markets starts in early spring, and really, tomatoes here are not ready until August", Steve explains, he decided that beans would be an easy way to fill the gap.
What are heirloom beans?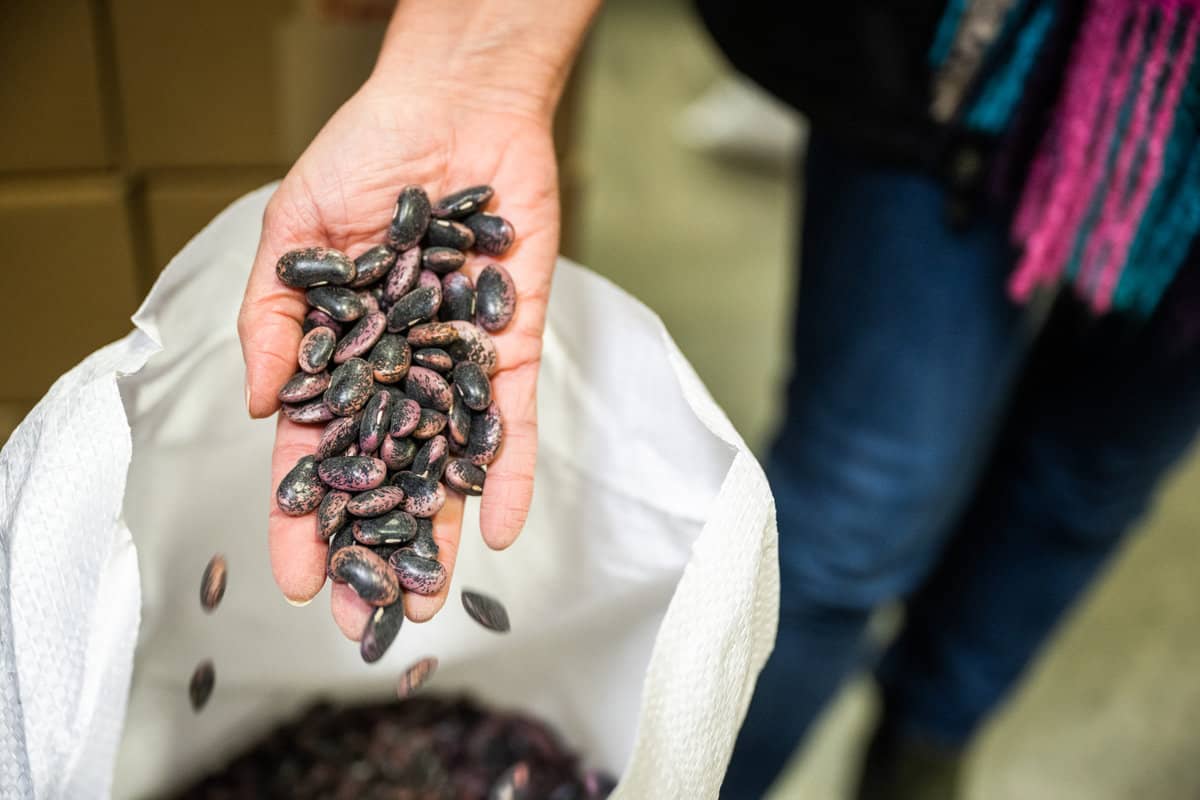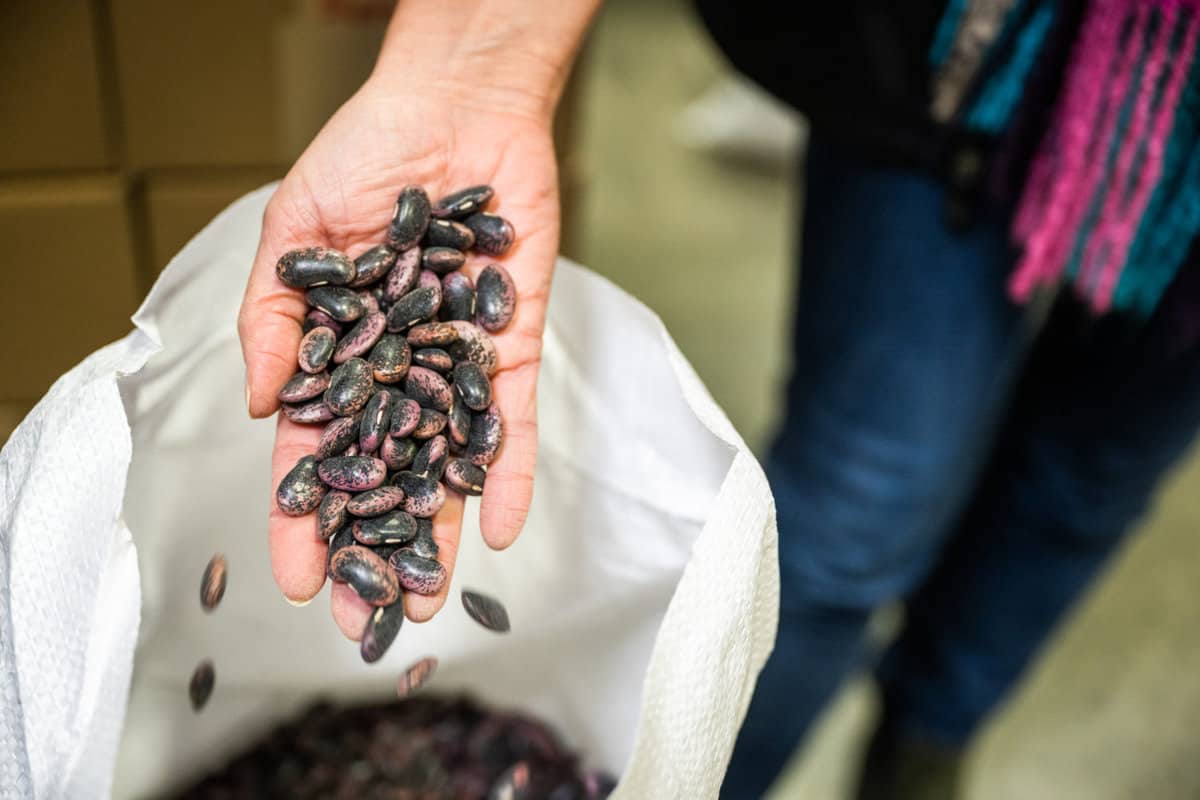 If you've met Steve Sando, you know he's just a little bit extra – in the best way. So when he set out to grow beans, he didn't grow just any old beans. His focus was and is on colorful heirloom varieties. "They're harder to grow, but they're just so beautiful. They look like they're hand-painted".
Steve soon realized that these heirloom beans aren't just gorgeous, but also super creamy and packed with incredible, unique flavors. Much like Steve, heirloom beans have some serious main character energy. "Little by little, I realized, 'Oh, the beans are the story,'" Steve recalls.
Thomas Keller's seal of approval…
Business was slow at first. No one at the local farmer's markets really understood the allure of heirloom beans. That all changed when Steve's colorful beans caught the eye of a sous chef from The French Laundry. He was intrigued -so intrigued that he brought Chef Thomas Keller over to Steve's booth. "When Chef Keller came, he leaned in. He said, 'What you're doing is very important.' I was pretty happy."

If you're not familiar with Napa, you might not understand what a huge deal this was. The French Laundry is arguably the most famous restaurant in Napa. Chef Thomas Keller is America's most decorated chef- holding three Michelin stars at two different restaurants, The French Laundry and Per Se.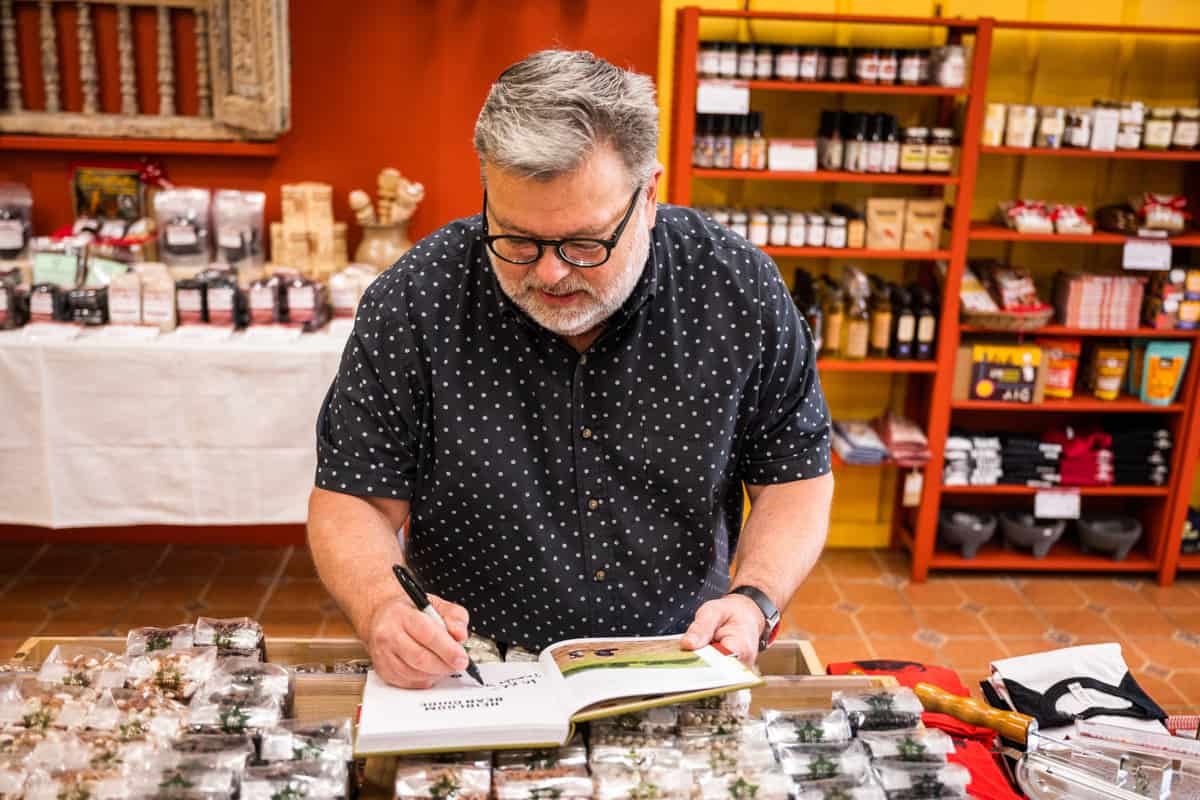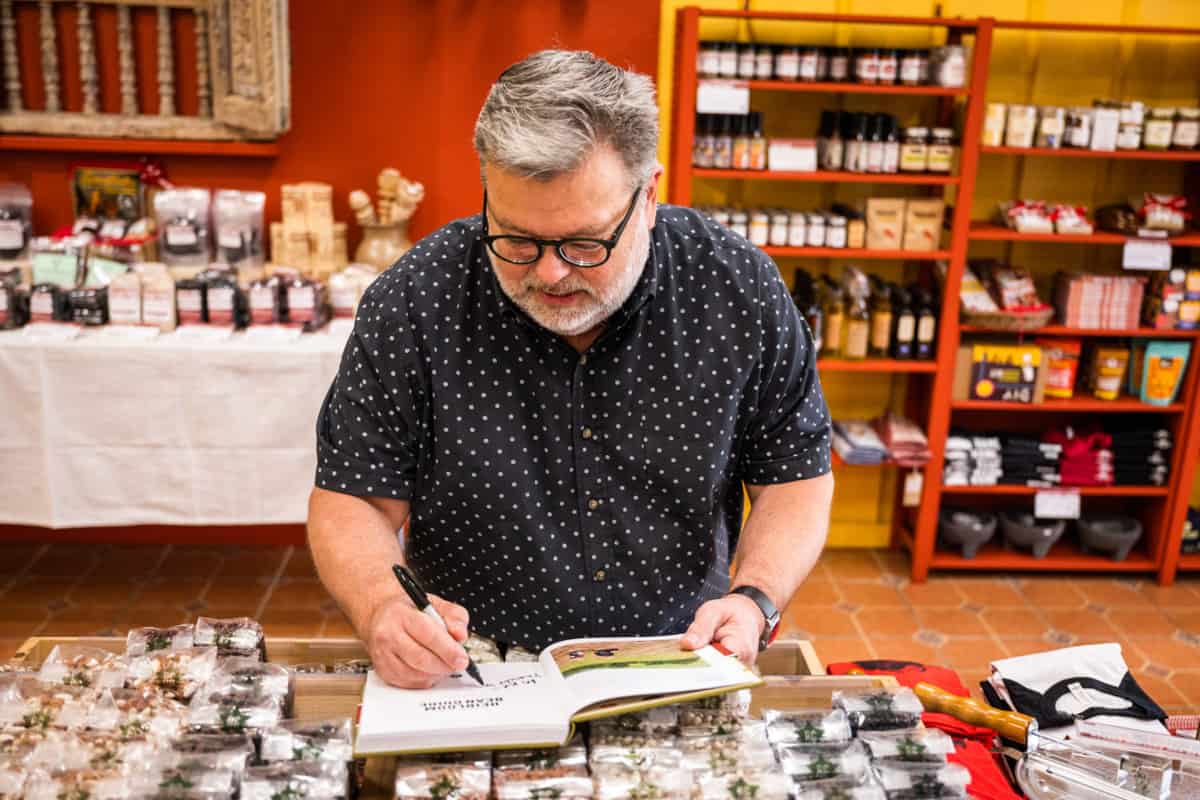 When Chef Thomas Keller gave his seal of approval to Steve's heirloom beans, everyone paid attention. "As soon as Keller came by, everybody was like seagulls coming in. It was amazing, the response. From then on, we just grew and grew and grew," Steve explains.
You're gonna need a team…
As Steve's bean business grew, he realized early on that he couldn't do it alone. He hired a team and started developing relationships with farmers throughout the state – and beyond. Rancho Gordo's Director of Marketing Julia Newberry says, "It can be difficult to convince farmers that it's worth it to grow these beans because they might not yield as much as other varieties would. But we have really strong relationships with our farmers, and we work with them to make sure that the varieties they're growing are well suited to the climate. It's important to support California farmers because they've done a really good job of focusing on more specialty and heirloom varieties that get people excited about cooking and eating."
Direct to consumer sales…
Steve's days as a web designer came in handy after all, as Rancho Gordo was an early adopter of e-commerce. Rather than selling to distributors and having their beans sold in grocery stores throughout the nation, Steve decided to embrace a direct-to-consumer model. One of the main reasons for this decision was that it allowed him to control the narrative.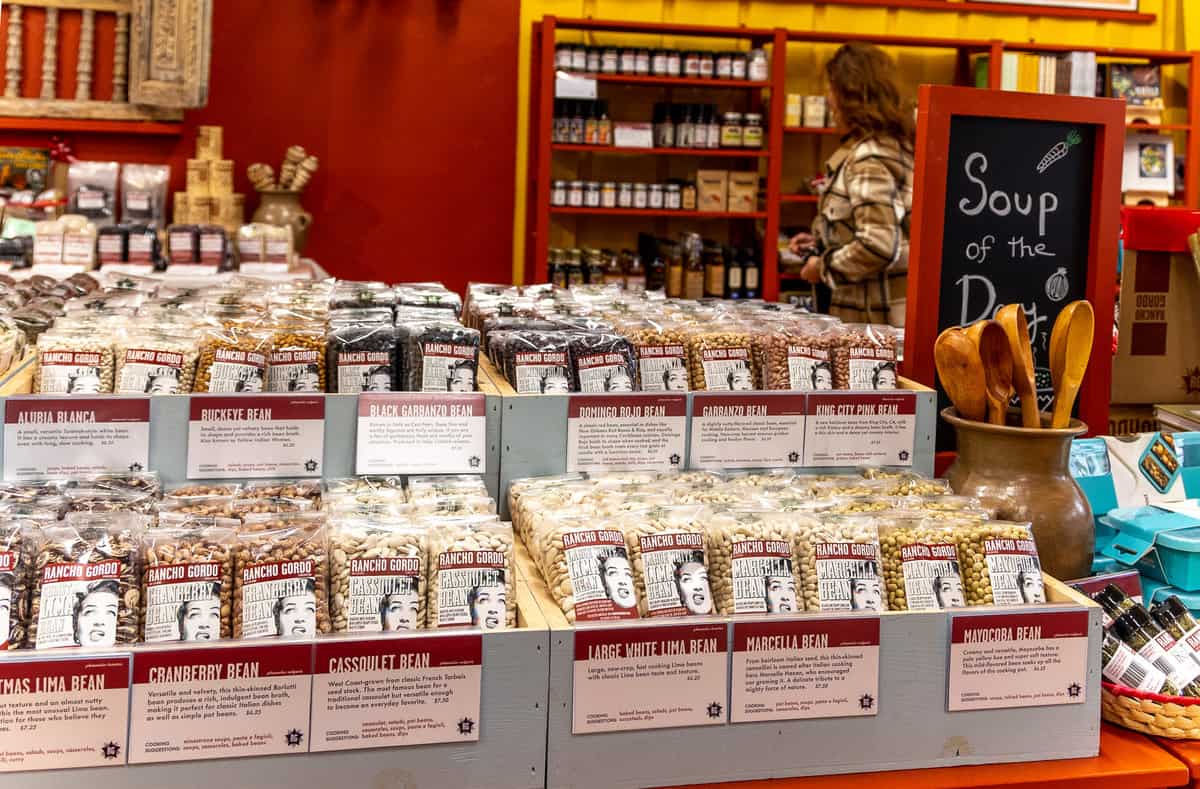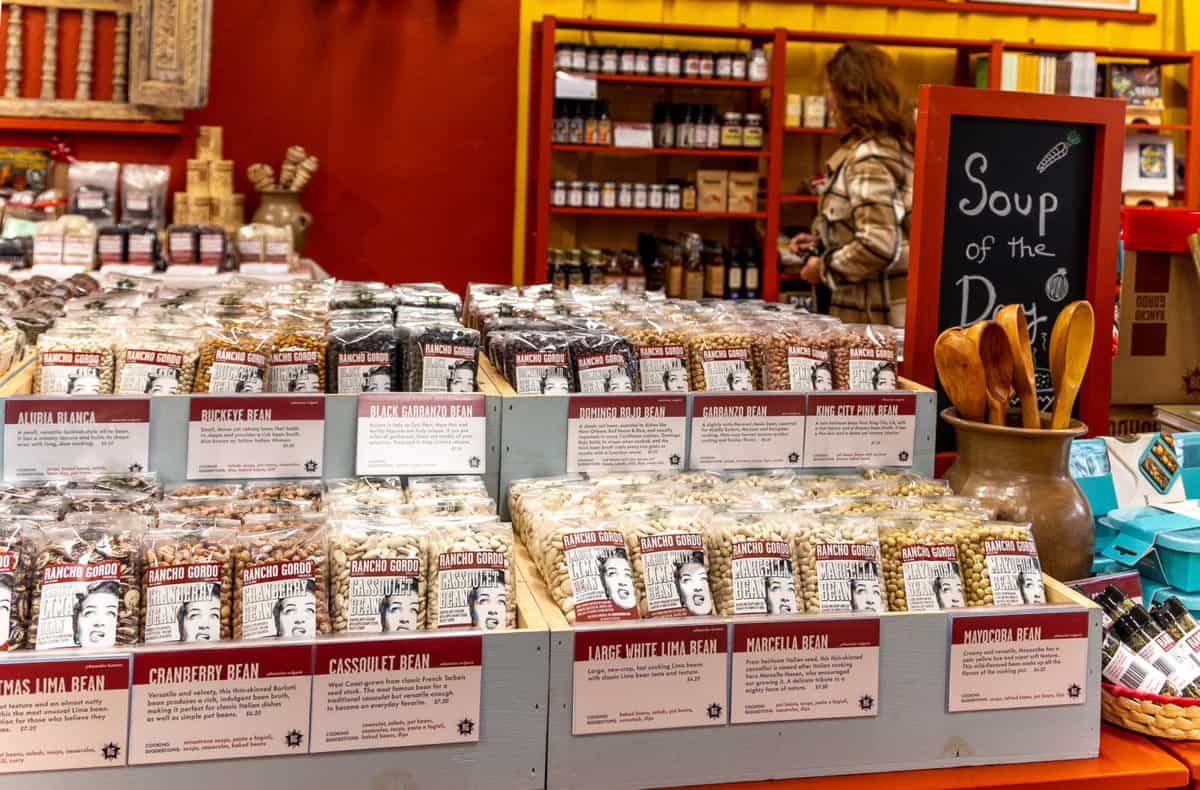 "When you buy beans in a grocery store, who's going to explain why this bag is seven dollars and why the other bags are three dollars – other than the fact that it has a prettier label," Steve states. By selling his beans direct-to-consumer on the Rancho Gordo website (and in his Napa Valley storefront), he is able to explain what makes each bean so special.
Wine clubs are cool, but bean clubs are where it's at…
Napa Valley's wine-centric culture inspired one of Steve's most popular ideas to date. He decided it would be hilarious to offer a bean-based alternative to Napa's ever-present wine clubs."Being in Napa, I thought, 'There are all these wine clubs. Who needs another wine club, really?' Wouldn't it be funny – and kind of stupid – to start a bean club"? So, on a whim, Rancho Gordo launched the Bean Club.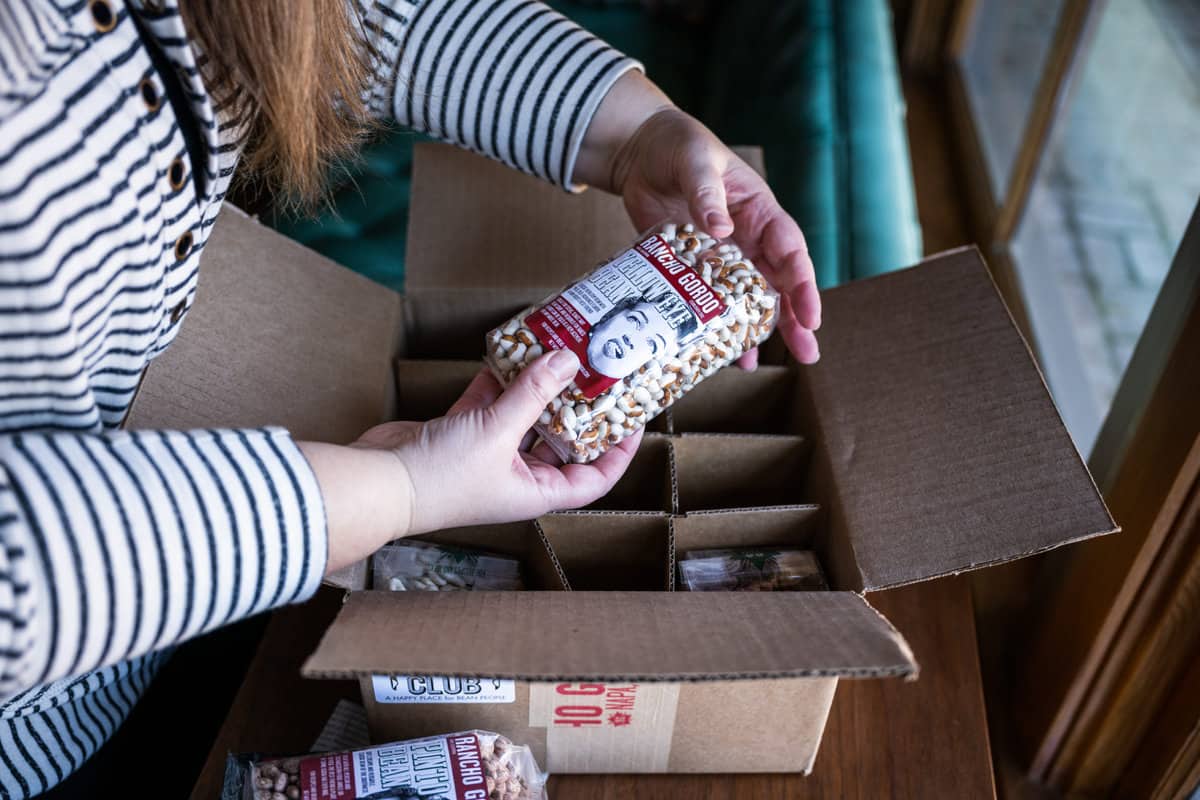 What started as a bit of a joke has turned into a raging success. Today, Rancho Gordo's Bean Club boasts 20,000 members – and a waiting list of another 25,000 customers clamoring to join the cool kids bean club. Each quarterly Bean Club Box consists of six bags of heirloom beans and a grain, along with a newsletter and recipes. Get on the list.
Growing sustainably…
Despite their staggering popularity, Rancho Gordo's company culture feels anything but big business. They intentionally limit their growth so that it feels organic. "We're in it for the long term," Julia explains, "we're trying to be really responsible about how we're growing. A lot of the employees have been here for years, and we're trying to provide opportunities (for growth) for people who are interested." Rancho Gordo is committed to making their customers and employees feel special. Julia describes the company's ethos as "magic", and clearly her coworkers agree. The Rancho Gordo team has virtually no turnover – even in the warehouse.
In terms of sustainability, Steve touts that the act of growing beans is inherently sustainable. The plants fix the nitrogen in the soil, helping the land to remain productive. Of course, this is not a recent revelation. Indigenous people regularly grew some of these same beans alongside maize and squash for this very reason.
Agriculture is both our past AND our future…
Steve believes that supporting California farmers is incredibly important because agriculture is both our past and our future. When folks flocked to California during the Gold Rush, many put down roots (literally and metaphorically) in California's fertile soils. "It's why we're California. From the Dust Bowl to the Bracero Program to Grapes, these things made us California. We've got Hollywood making really great movies, Silicon Valley making great software- but agriculture, that's tangible. It's something you can hold and touch – and eat. It's going to bring people around a table, and you're going to share it."
Speaking of bringing people around a table….
To truly understand why people are so fanatical about Rancho Gordo's heirloom beans, you need to taste them for yourself. You can buy them online or at select retailers throughout the state. If you're in the Napa area, be sure to visit their retail store. Once you've got a bag of those beauties in hand, try one of our favorite recipes starring Rancho Gordo Beans.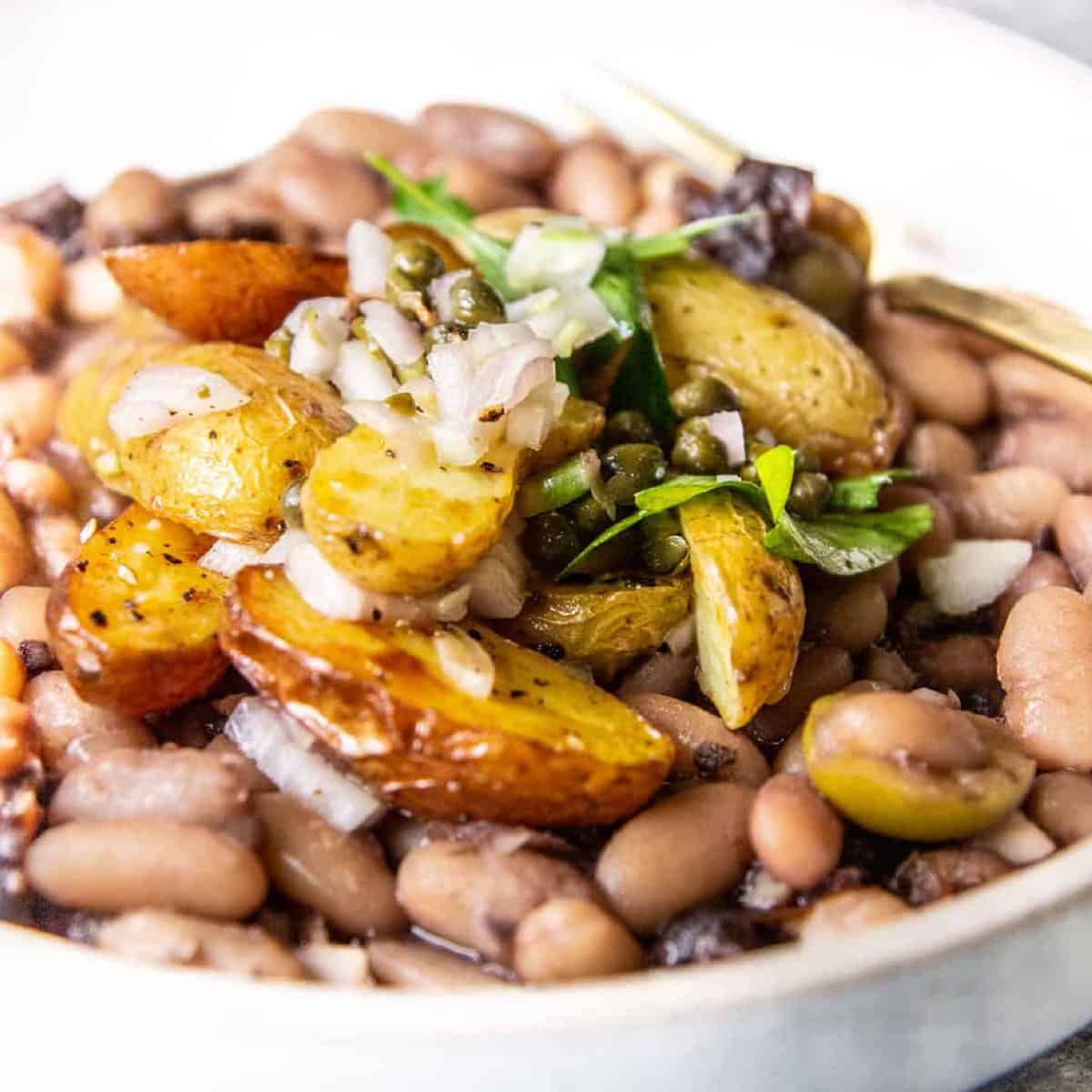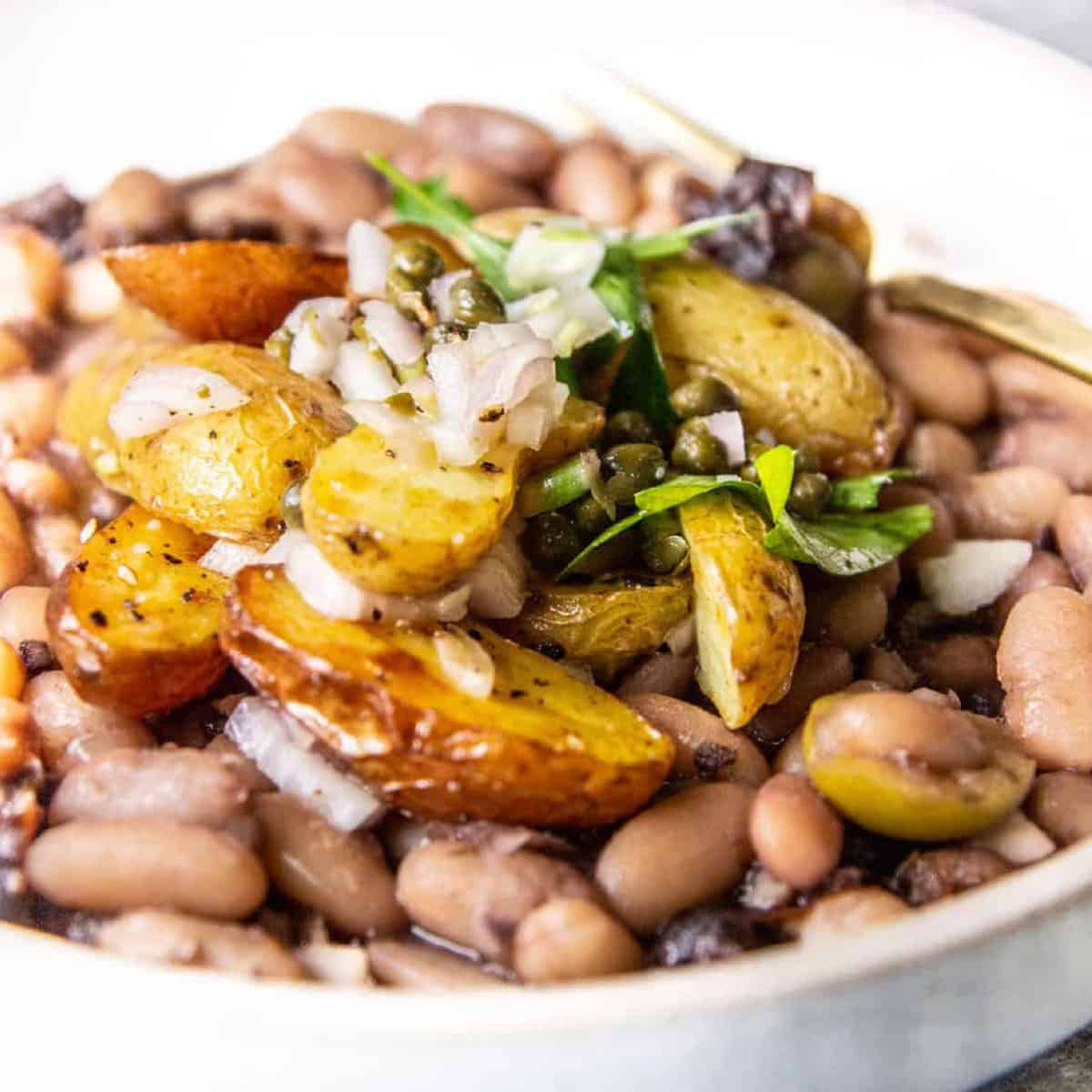 Fans of Chicken Marbella are sure to love this vegetarian version starring Rancho Gordo's Marcella Beans.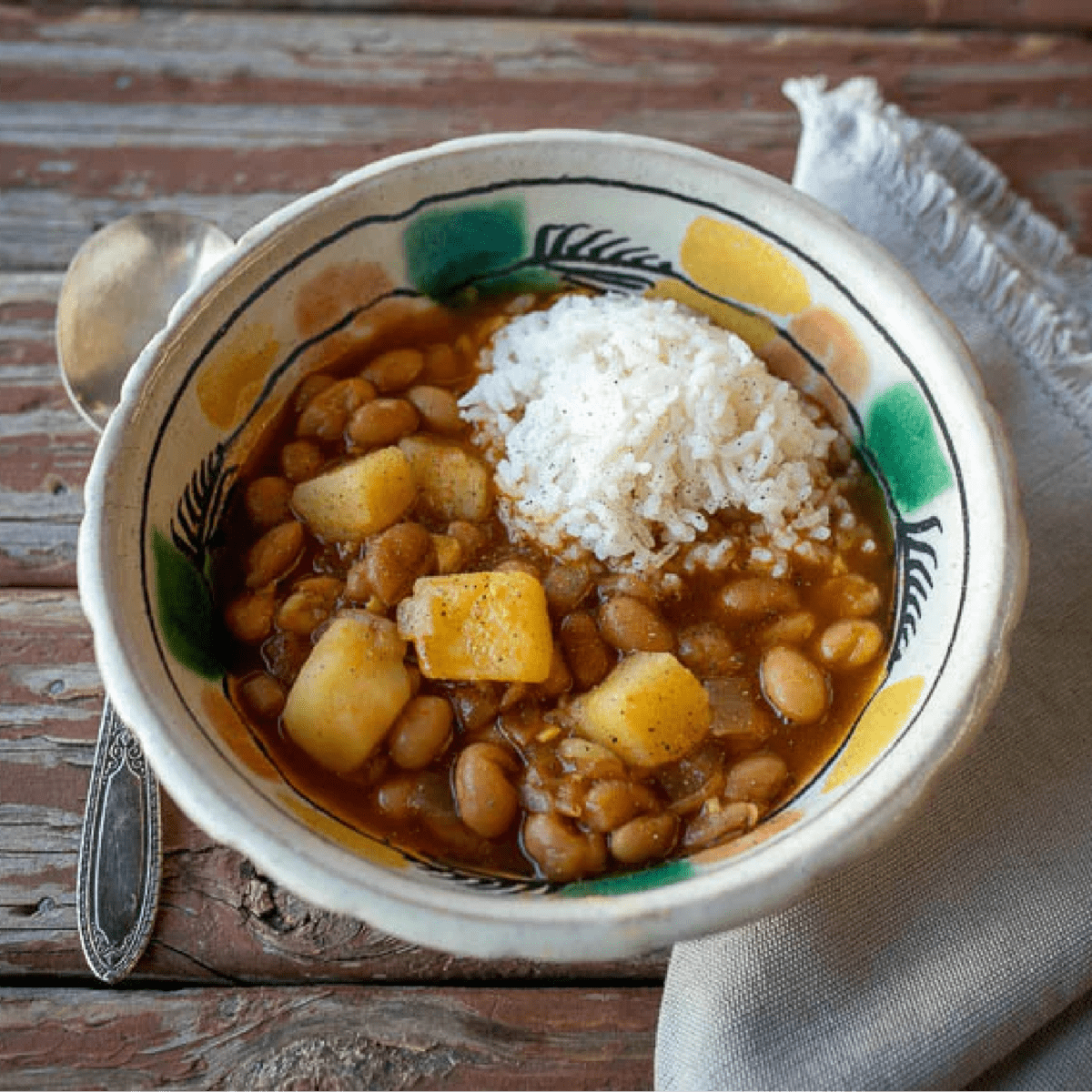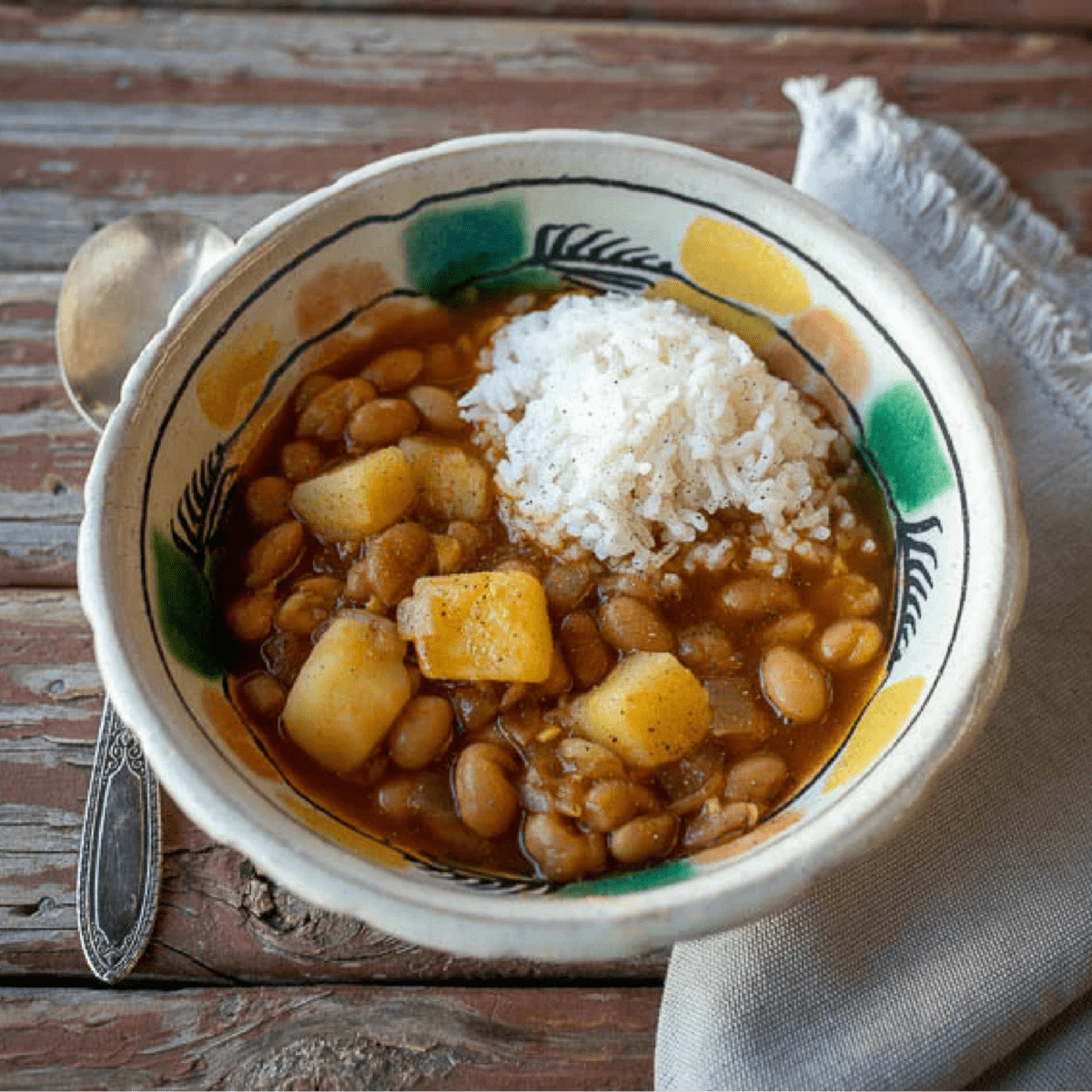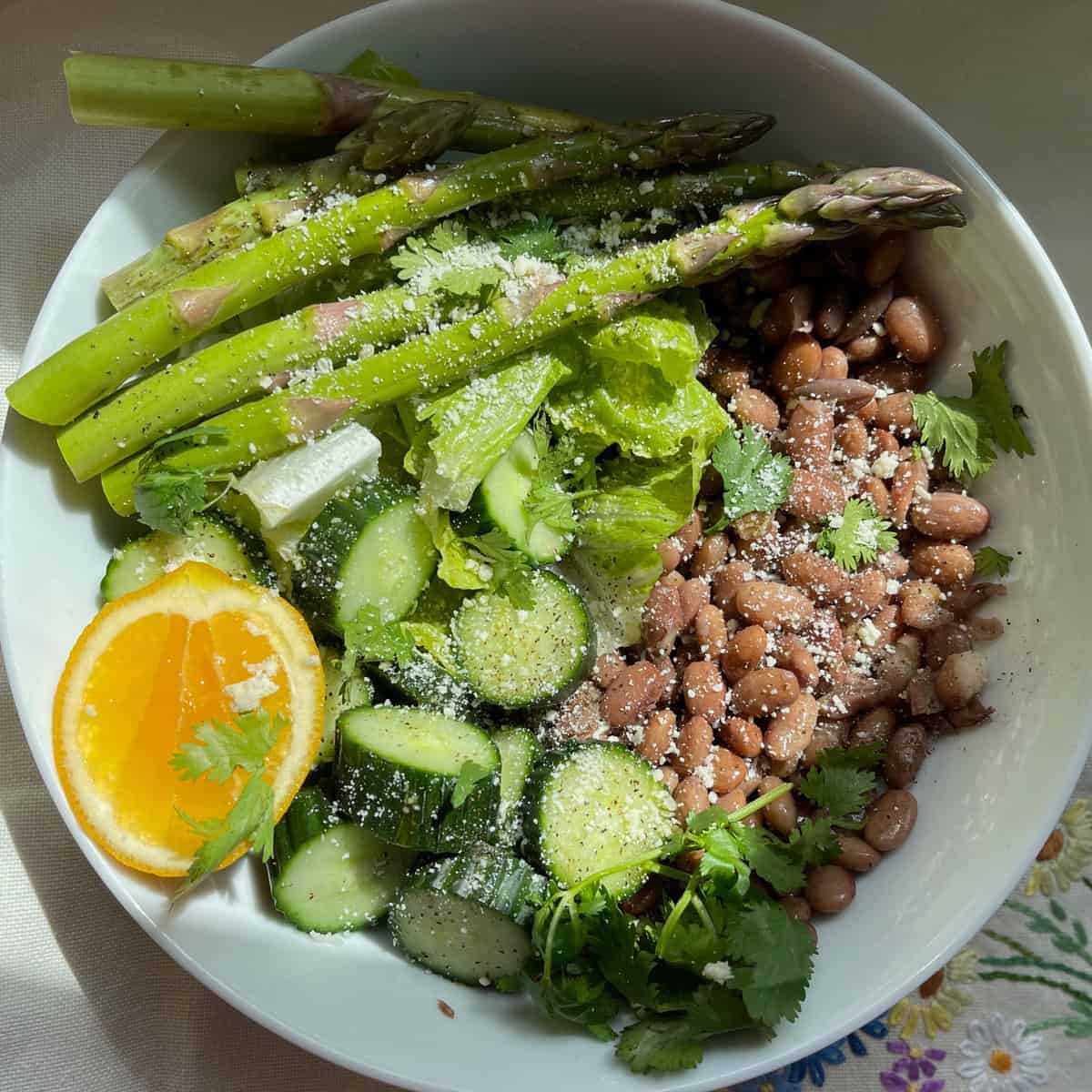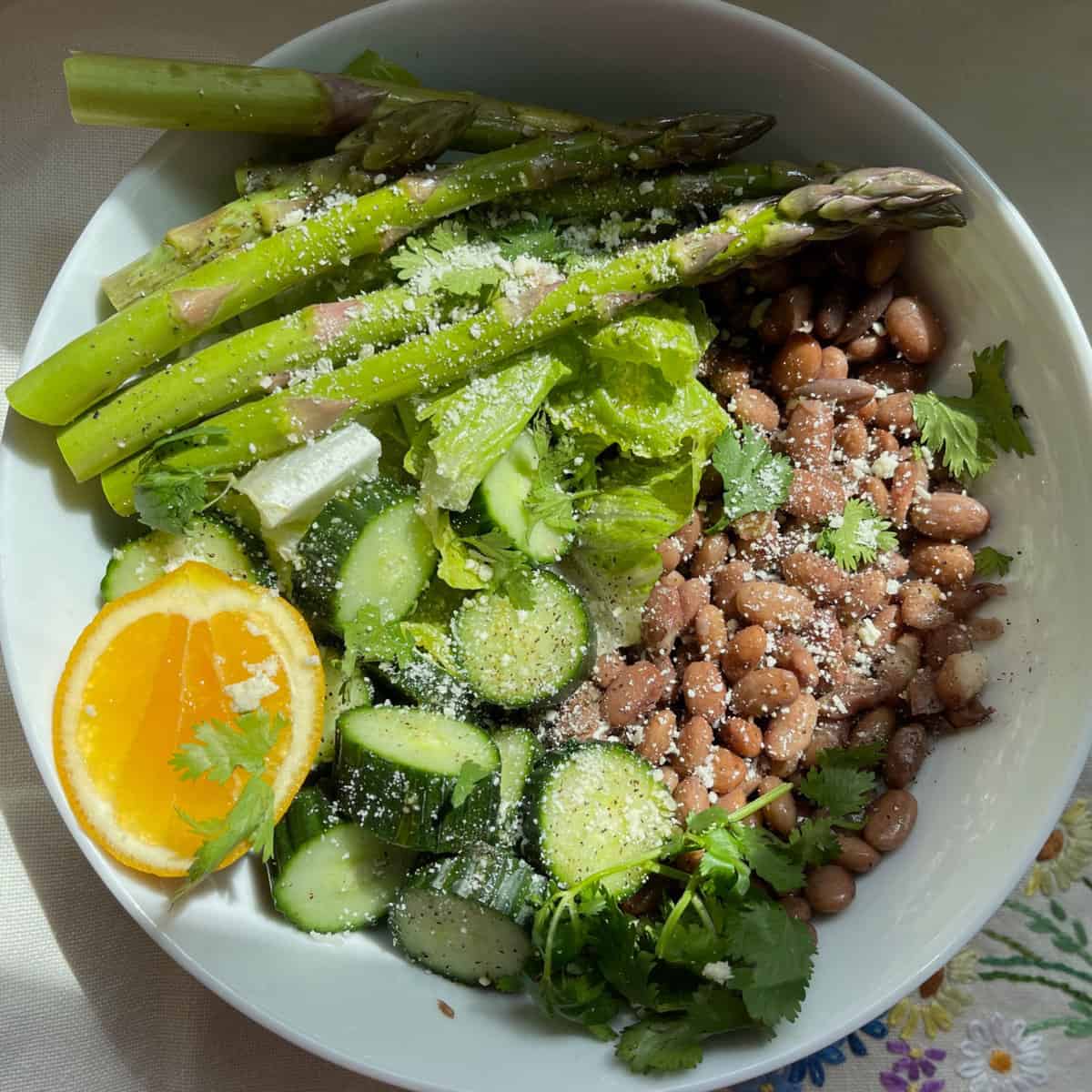 Celebrate seasonal produce with this Spring Bean Salad. The combination of pinto beans, asparagus and cucumber is unexpected but incredibly delicious!
Article by Hilary Rance. Photography by James Collier and Hilary Rance.