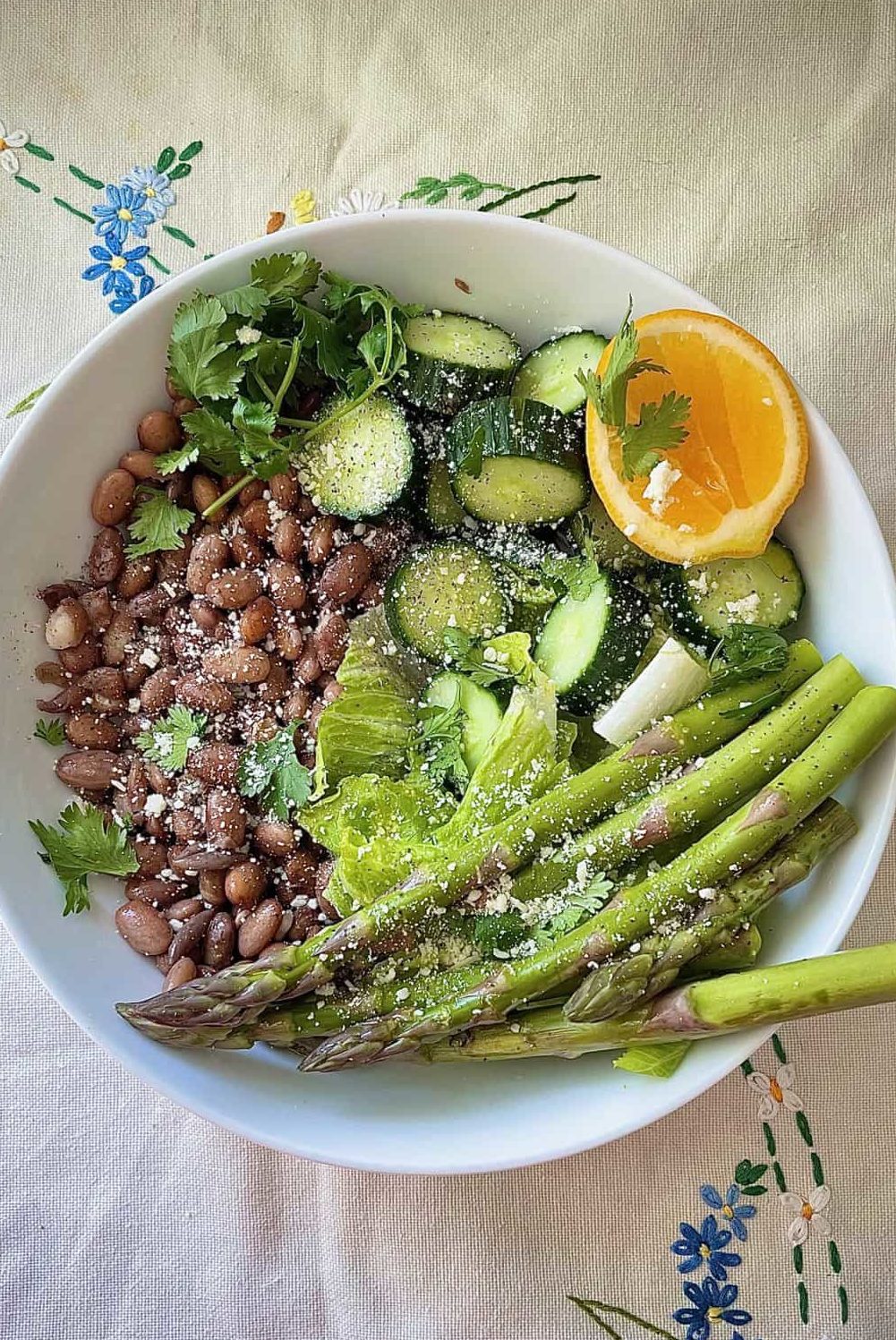 CA GROWN Blog
Discover. Learn. Connect.
Illyanna Maisonet's Spring Bean Salad
May 4, 2023
Eat the Season!
Sign Up For Weekly Recipes
« Back to Recipes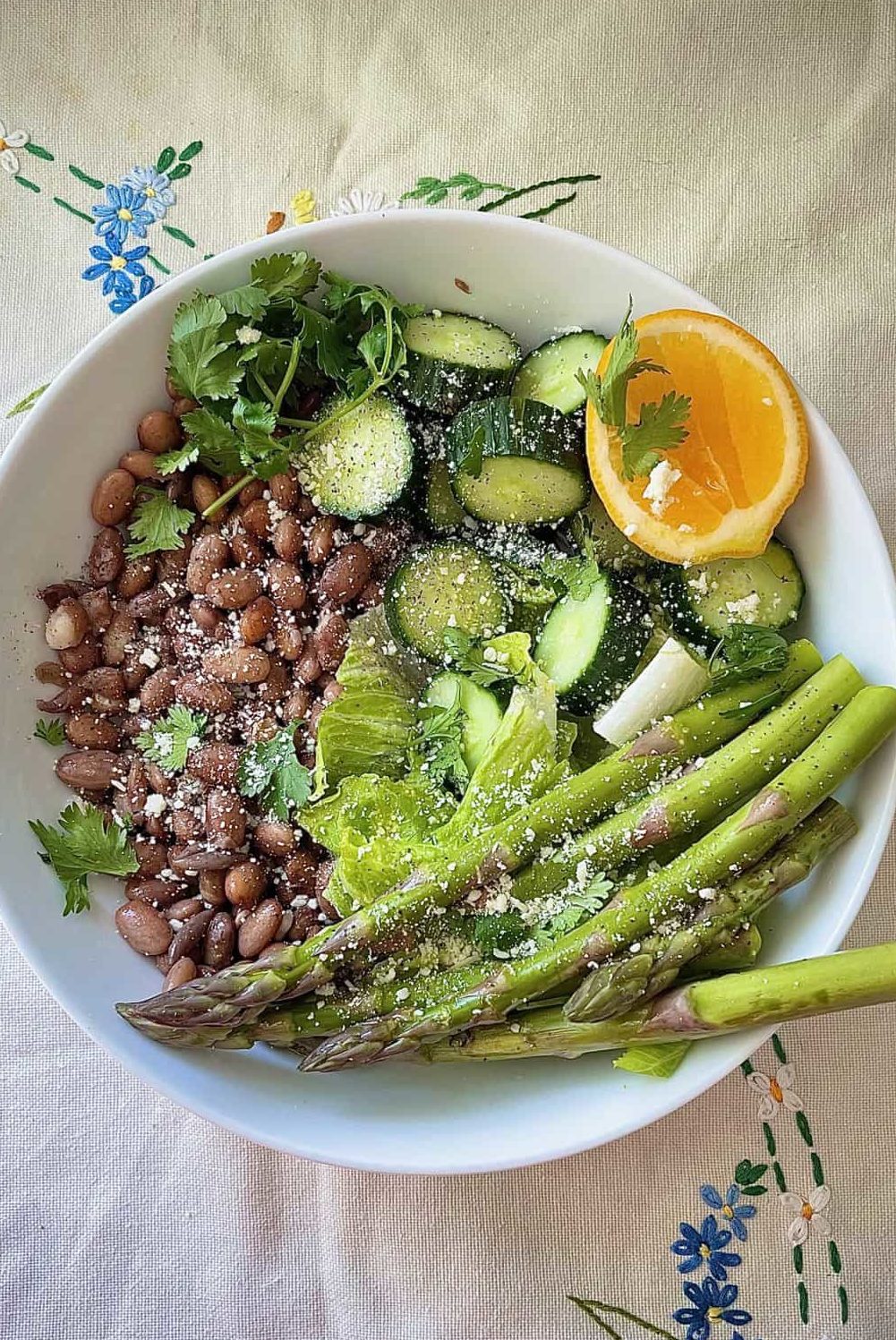 Illyanna Maisonet's Spring Bean Salad
Celebrate seasonal produce with this Spring Bean Salad from our friend Illyanna Maisonet. The combination of pinto beans, asparagus and cucumber is unexpected but incredibly delicious!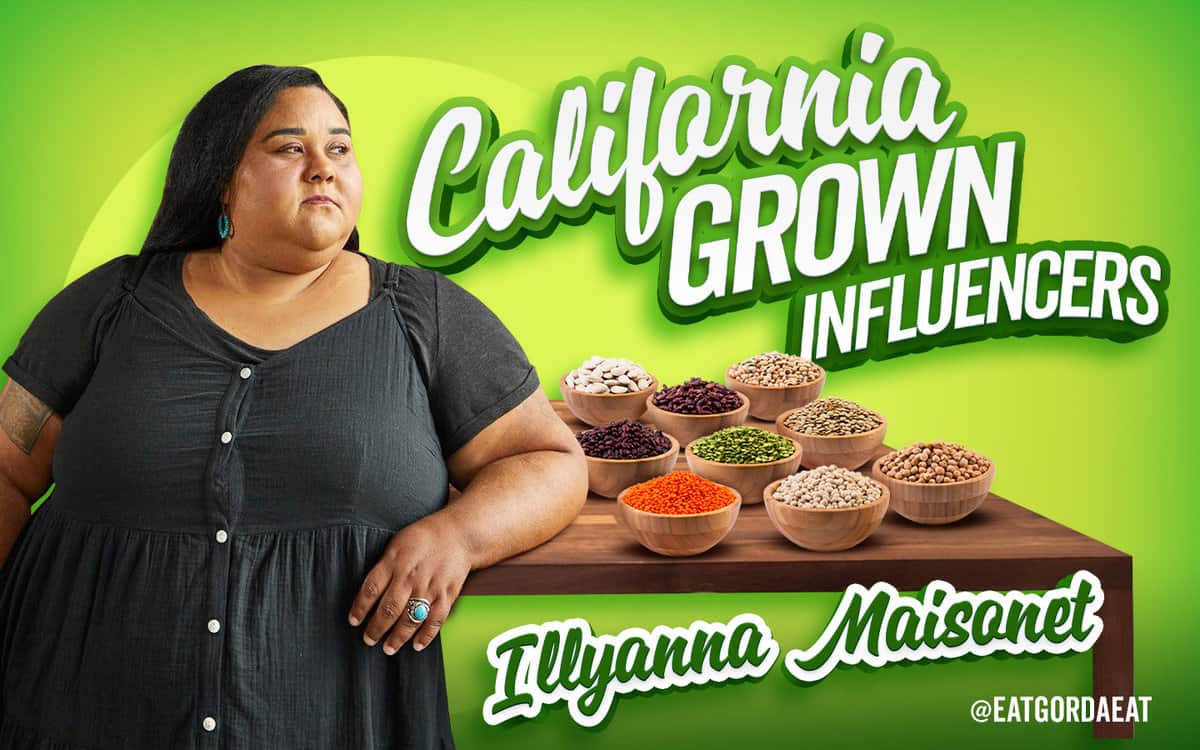 From Illyanna:
Why I Love California
California grows just over 50% of the nation's produce. California agriculture has been a big part of my family's life, from the time when they worked in the fields, to Mami working at Blue Diamond. Many of you have come virtually come along with me and Mami as we traipse through the idyllic backroads of Northern California to soak in its beauty, the seasonal landscape and the seasonal produce! We took full advantage of being able to access the freshest eggs.

Being able to cook with the most sustainable, humanely raised and confinement-free meat. And some of the world's most beautiful produce, some of which we may have been able to pick for ourselves. I have cooked meals with ingredients that were harvested within 24 hours. I honestly can't think of anything more inspiring.
About Spring Bean Salad
I don't think I would have ever thought to put beans into a cold dish. I'm not even sure a similar dish exists in traditional Puerto Rican cuisine. The first time I ate at Chipotle I had a salad and they gave me the option to add pinto beans and I thought, why not? When I created this recipe I thought, why not? I love the combination of sweet corn, snappy green beans and summer squash; otherwise known as the
three sisters. The three sisters, tres hermanas is an agricultural technique where corn, climbing beans and squash are planted together. Since it's spring, I swapped the Delta asparagus for the green beans. The lettuce for the corn and the cucumbers for the squash. Please don't come for me. The beans add a heartiness, the produce adds a freshness and the lemon is always going to uplift everything.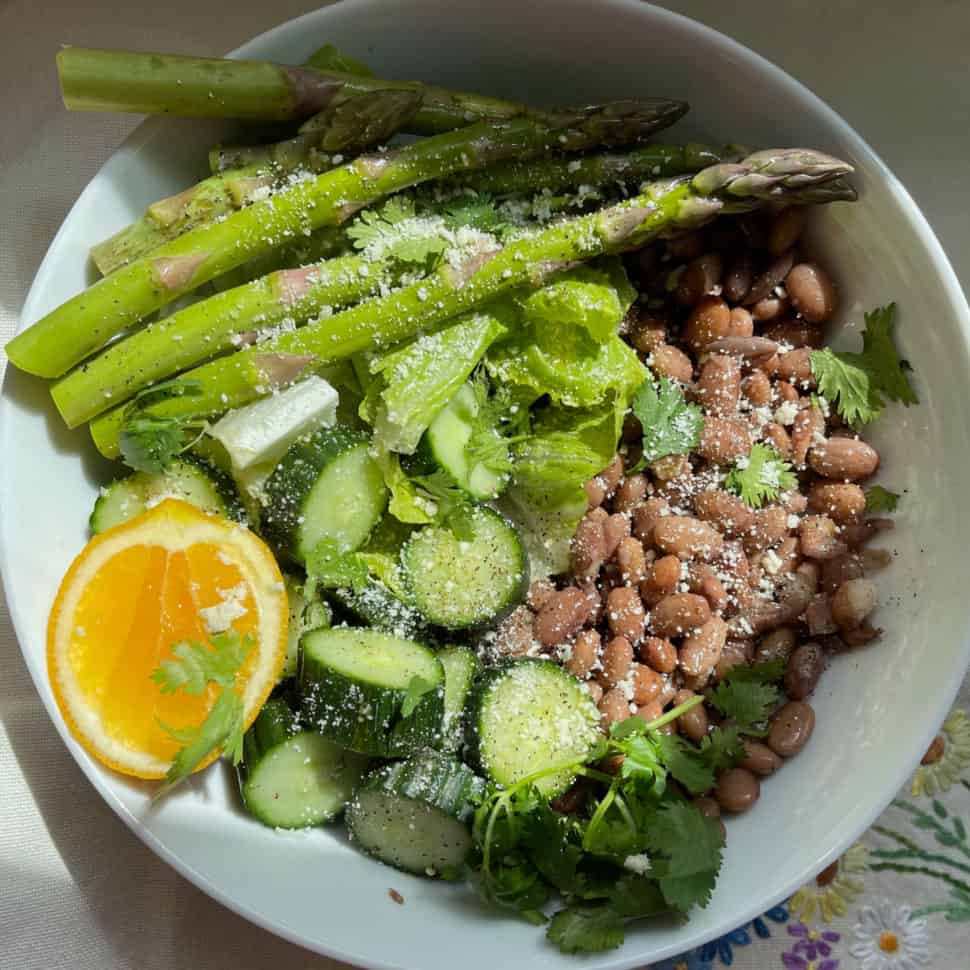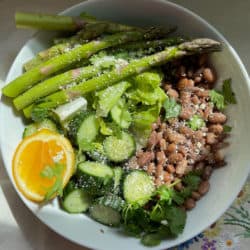 Spring Bean Salad
Celebrate seasonal produce with this Spring Bean Salad from our friend Illyanna Maisonet. The combination of pinto beans, asparagus and cucumber is unexpected but incredibly delicious!
Ingredients
1 pound pinto beans
1 pound fresh asparagus roughly chopped
1 head green leaf lettuce roughly chopped
1 medium English cucumber roughly diced
3 tablespoons extra virgin olive oil
Juice of 1 Meyer Lemon
1 tablespoon dijon mustard
Sprigs of mint and basil roughly chopped
Kosher salt and black pepper to taste
Grated Parmesan cheese or cotija for garnish
Instructions
Fill a large pot of water and set to boil over high heat, with salt to taste. Add 3 cups of ice to a large bowl and fill with water, set aside.

Wash all of your produce. Snap off the ends of the asparagus, snapping will ensure the asparagus will naturally remove the woody/tough parts of the stalk. Add your asparagus to the boiling water and boil for 2-3 minutes or until the asparagus is your desired doneness. I like mine a little on the snappy side.

Remove from boiling water and immediately place into the bowl with the ice water. Allow to completely cool, 2-5 minutes. Remove from the water, set aside on a paper towel or clean kitchen towel.

Place beans in the same large pot and water you used for the asparagus. Make sure the beans are completely covered with water. Should take 3 cups. Simmer for 2 hours or until beans are soft and tender. You may have to keep adding water to the pot as the liquid reduces. There should always be enough water so that the beans aren't crowded.

Drain the beans and set aside to cool.

In a large mixing bowl, add your asparagus, chopped lettuce, chopped cucumbers and herbs, set aside.

In a small bowl, whisk together your mustard, olive oil and lemon juice until it's thickened; 2-3 minutes. Alternatively: you can combine the dijon mustard, olive oil and lemon juice in a small food processor.

Pour the vinaigrette over the asparagus, chopped lettuce, chopped cucumbers and herbs and give it a good mix, ensuring everything is coated. Season with salt and pepper.

Add your beans in last and very carefully mix, trying not to break the beans up too much.

Garnish with grated parmesan or cotija.

Serve.
Notes
Make this dish all year round with your favorite in-season produce!
Nutrition
Calories: 357kcalCarbohydrates: 54gProtein: 19gFat: 8gSaturated Fat: 1gPolyunsaturated Fat: 1gMonounsaturated Fat: 5gSodium: 56mgPotassium: 1400mgFiber: 14gSugar: 4gVitamin A: 5069IUVitamin C: 16mgCalcium: 135mgIron: 6mg
Want to try more recipes using CA Grown beans?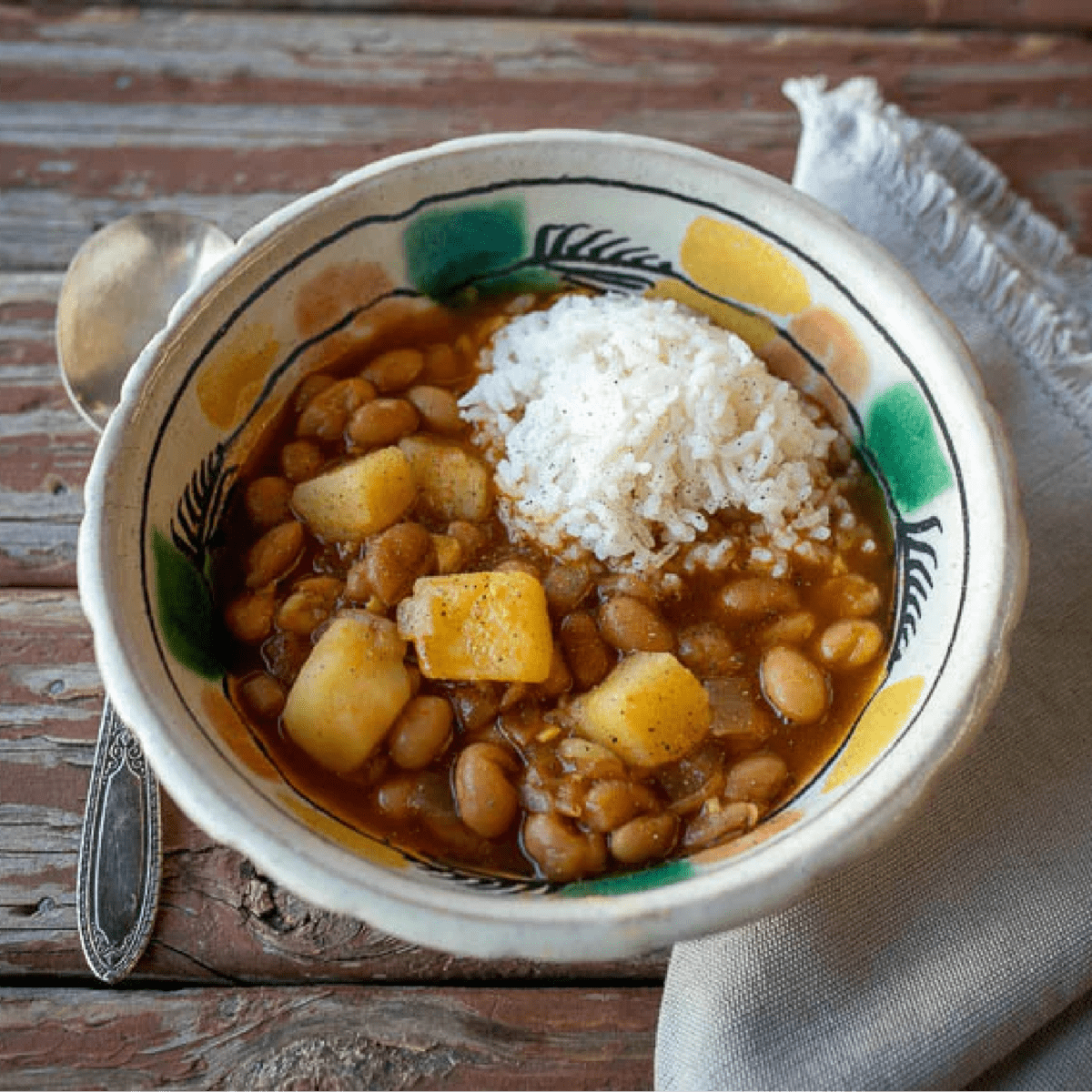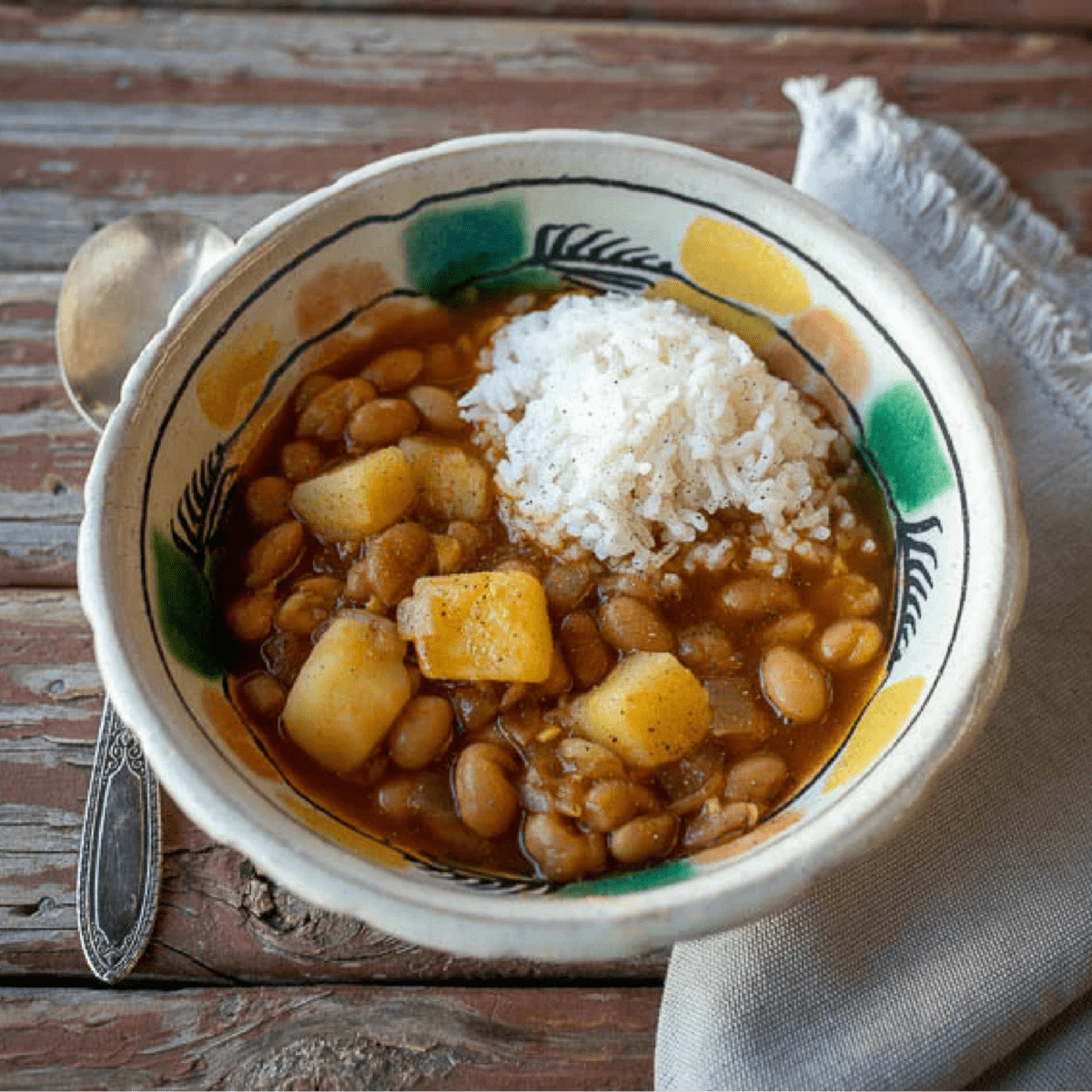 Ever tried habichuelas? Our friends at Rancho Gordo said this was their favorite recipe from Illyanna's cookbook.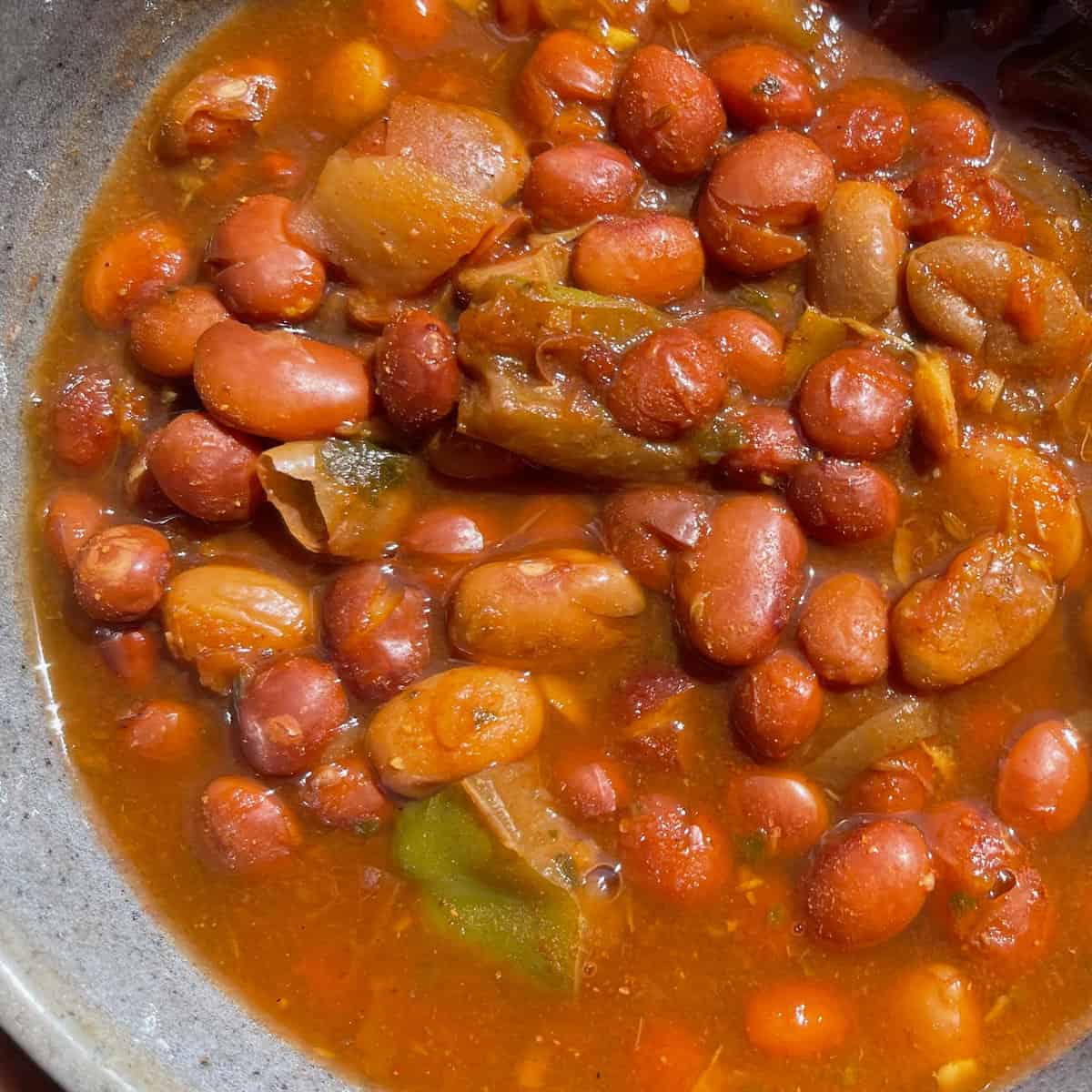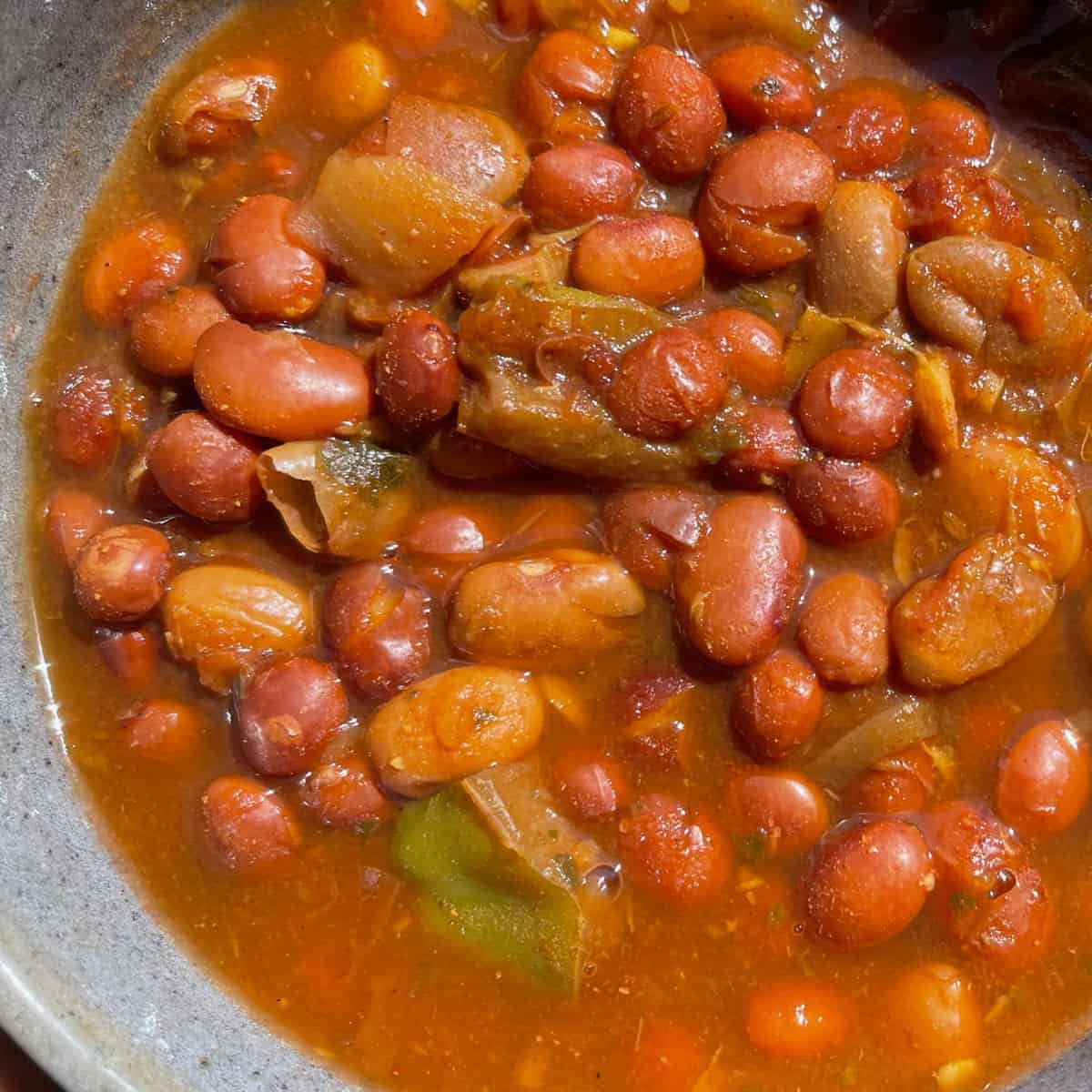 Illyanna gives baked beans some Puerto Rican pizzazz. You'll never buy canned baked beans again.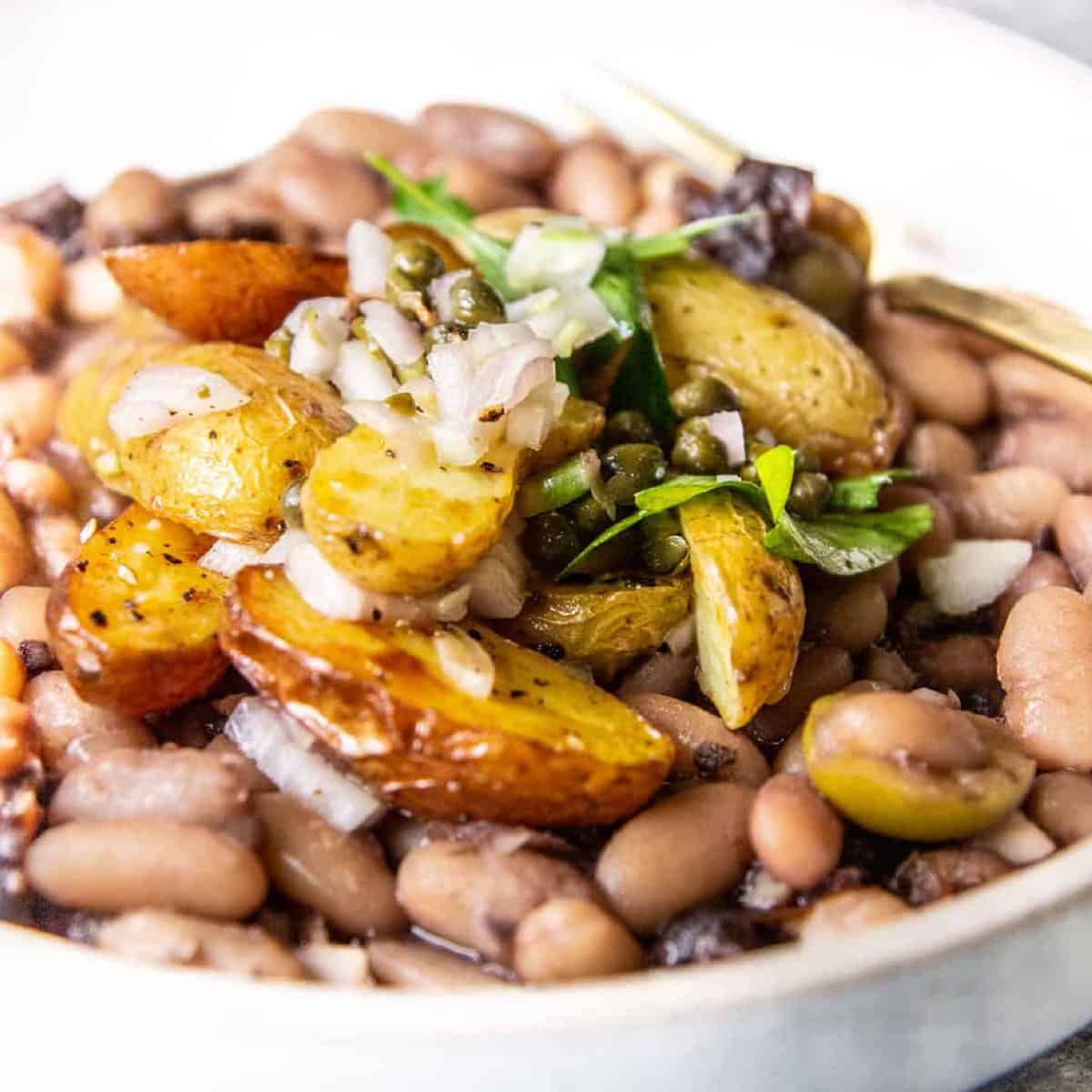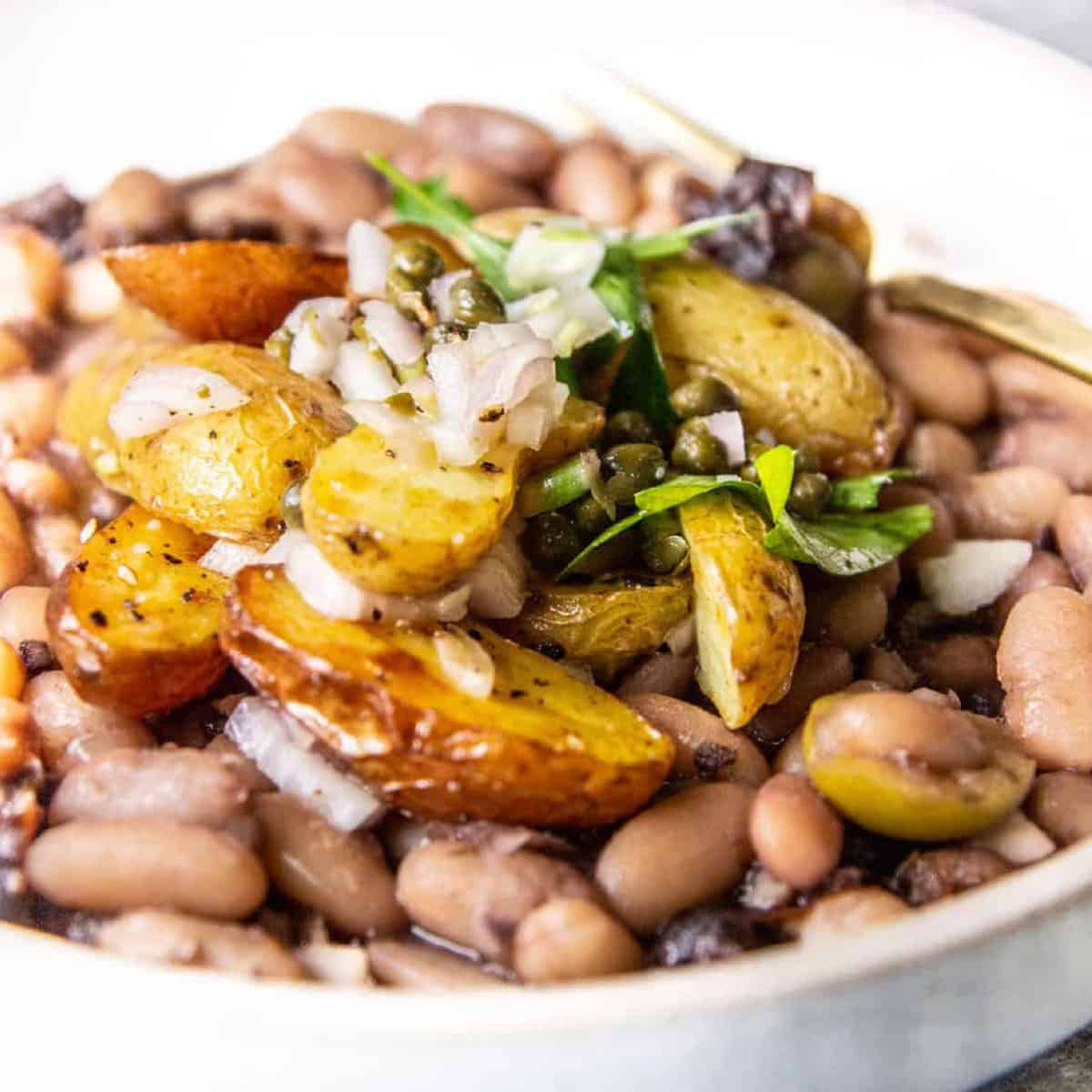 This plant-powered spin on the iconic Chicken Marbella recipe is filled with tender California-grown beans and roasted fingerling potatoes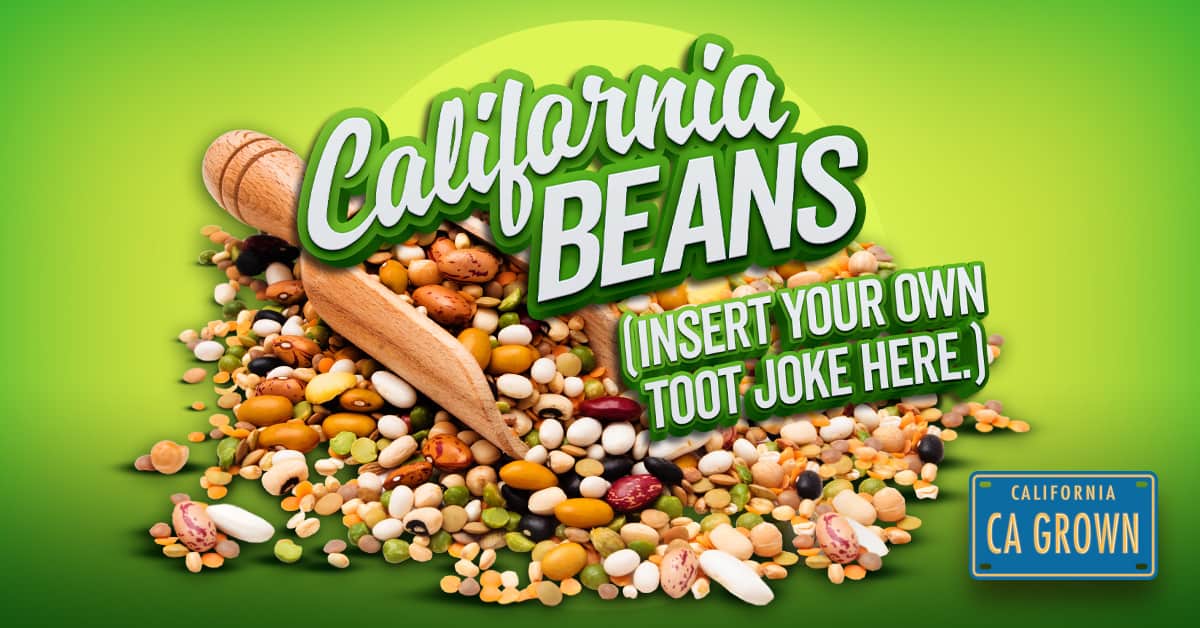 And a few more recipes from Illyanna's new cookbook, Diasporican…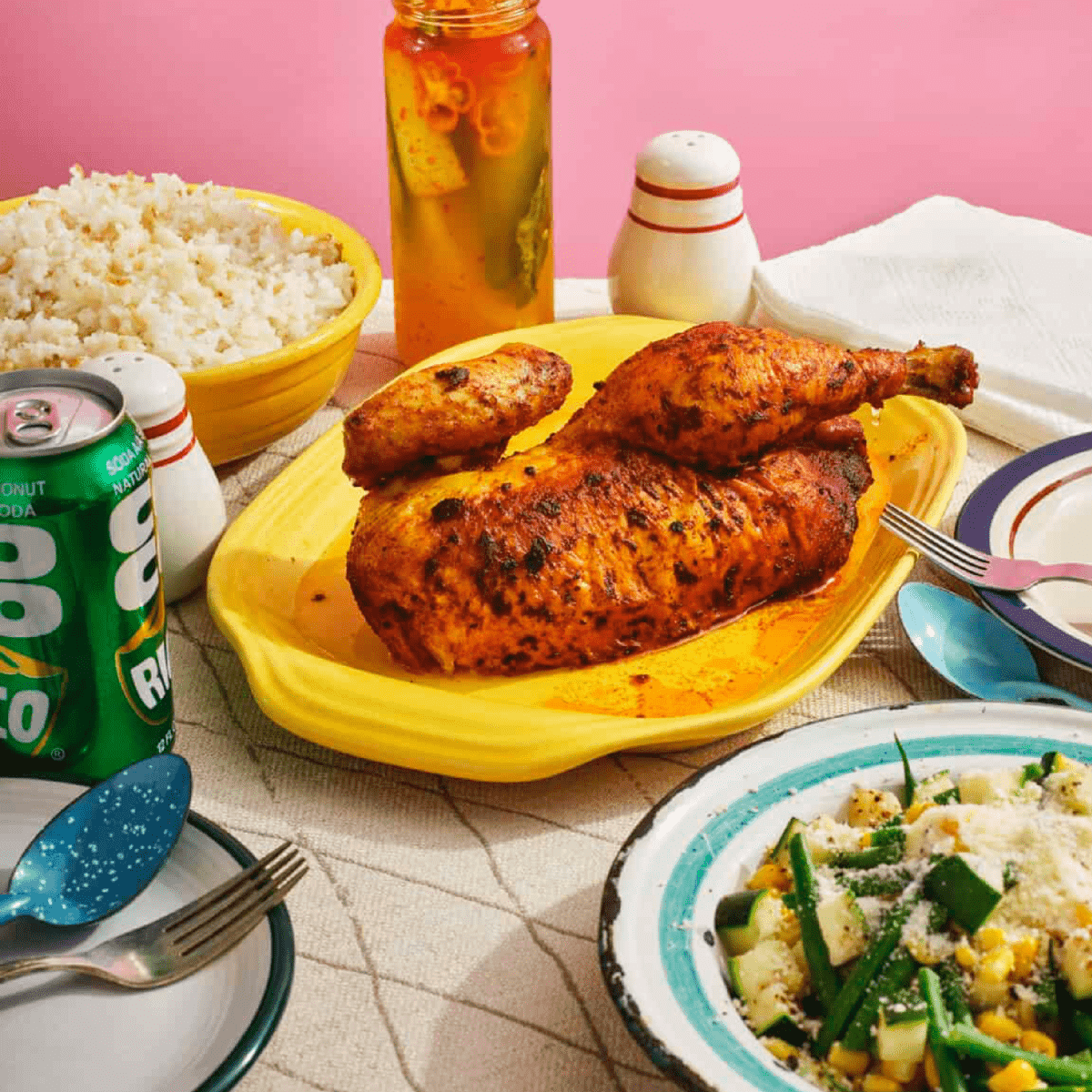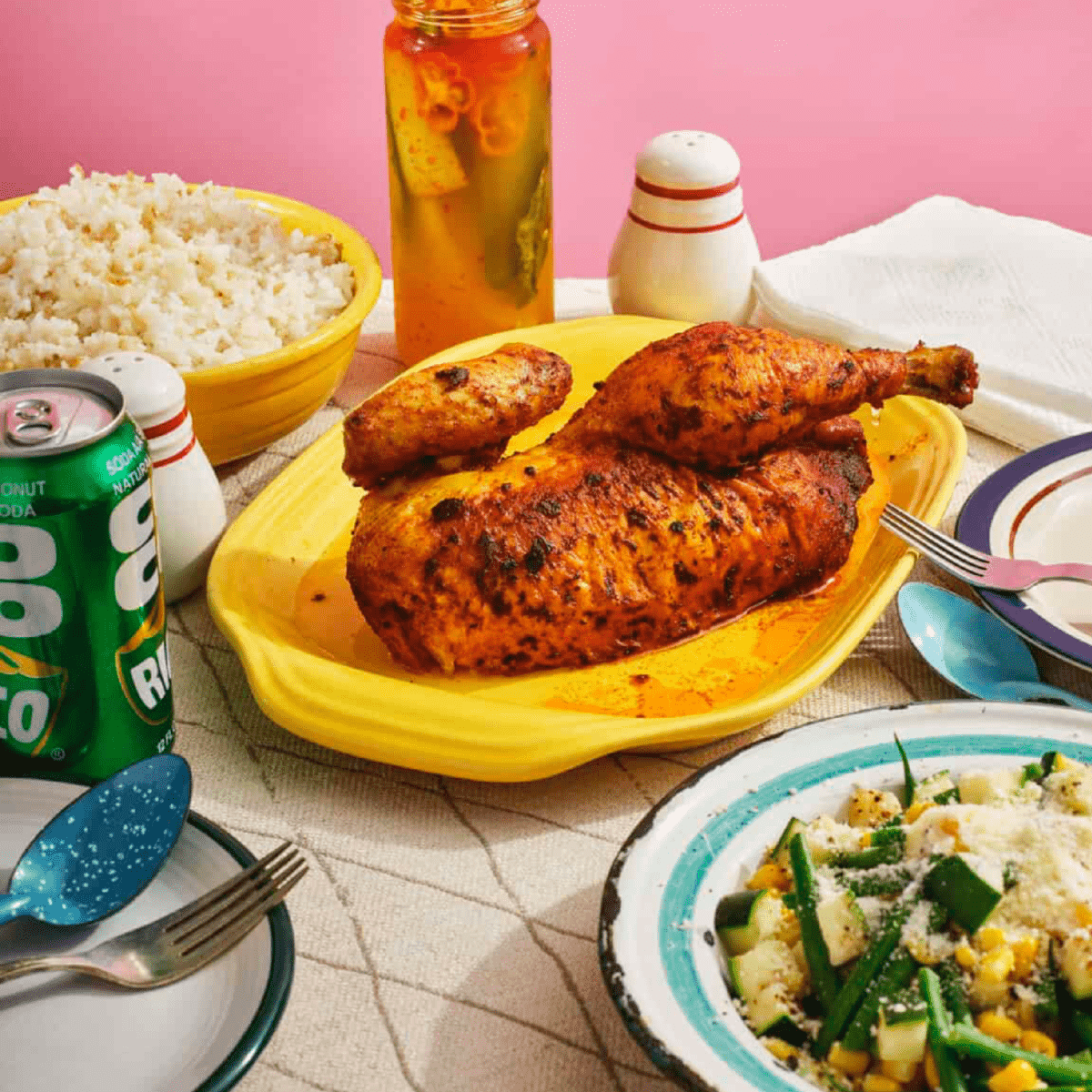 Illyanna's recipe is inspired by one of Casa Adela's signature dishes. When someone is known for their roasted chicken, you know their recipe must be something magical.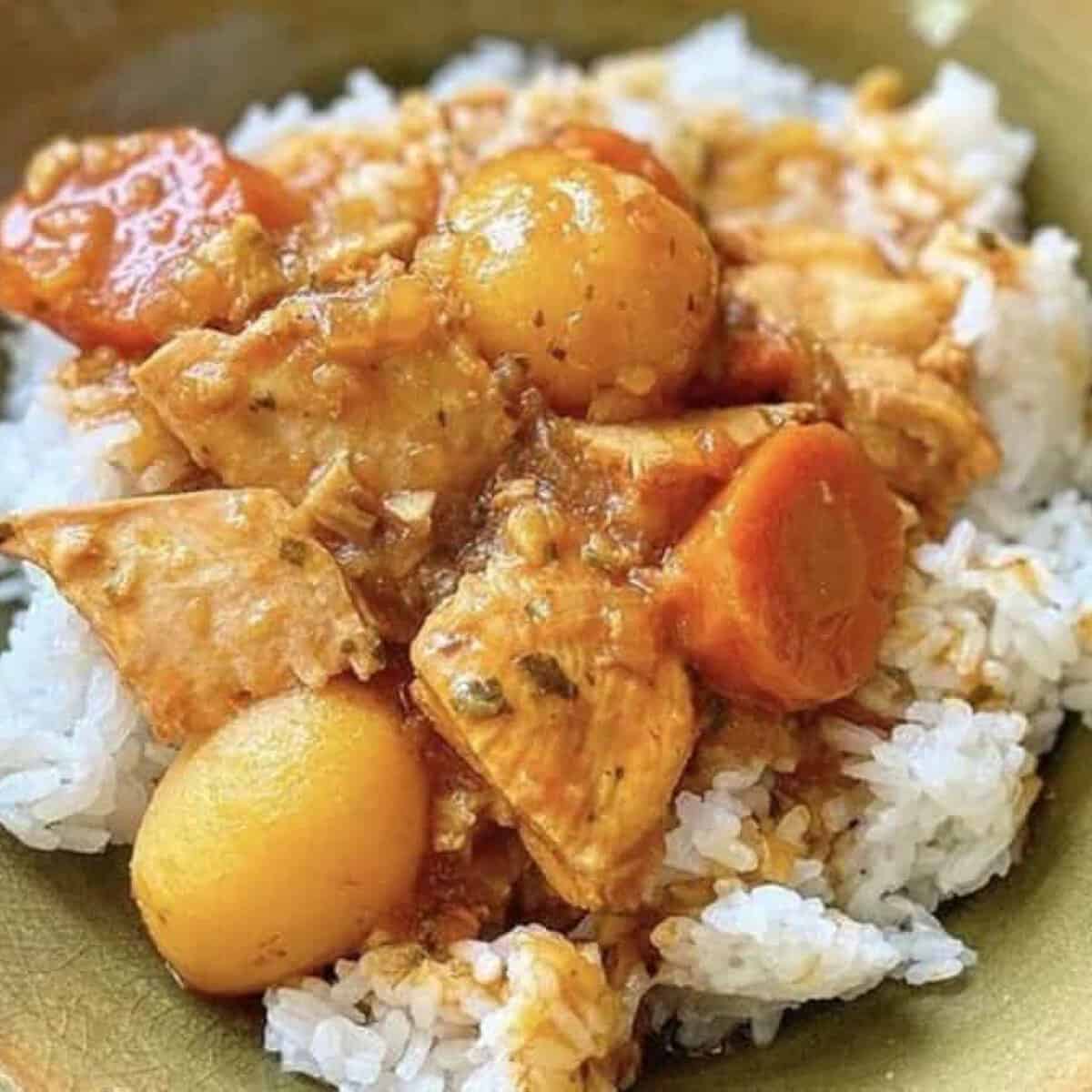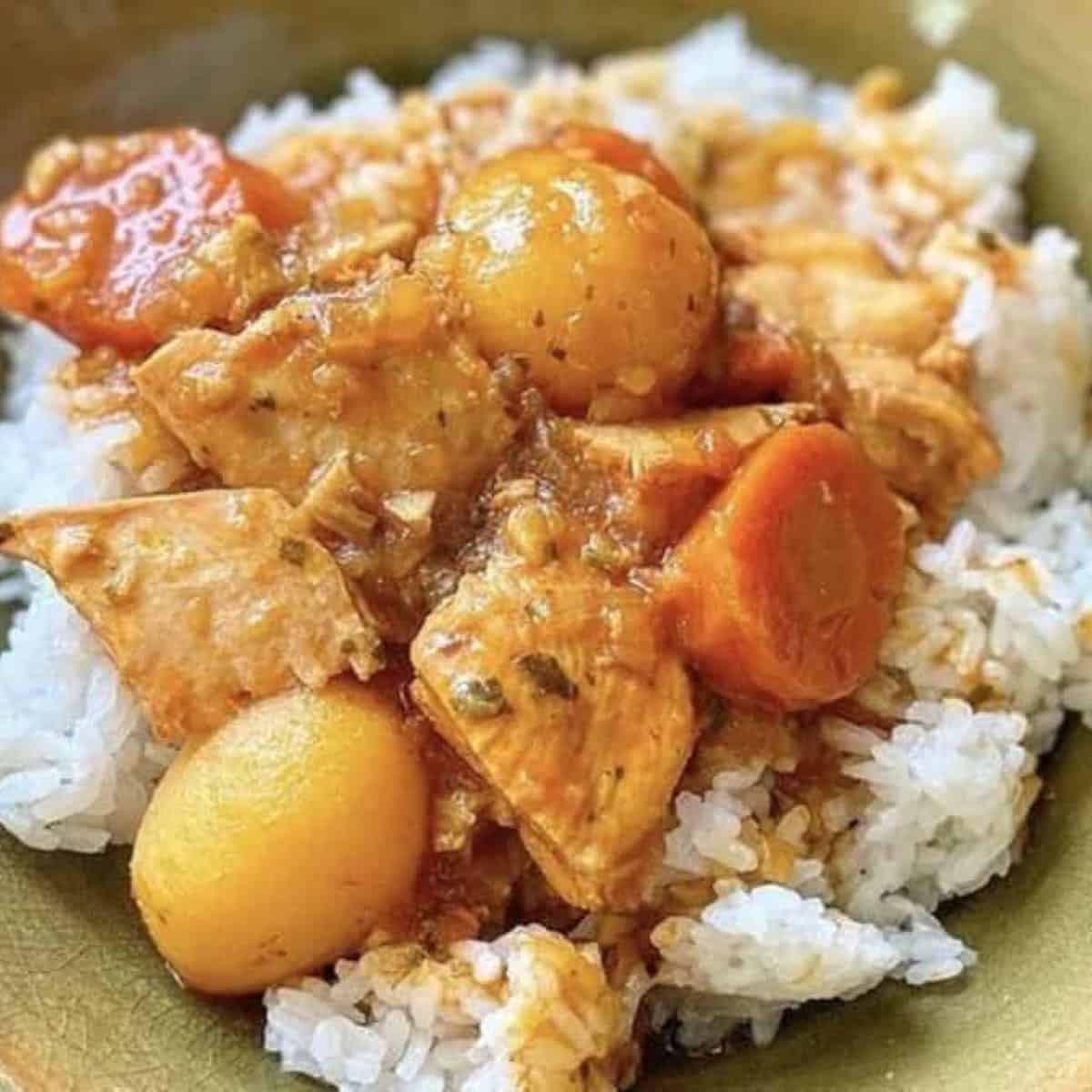 Illyanna's Pollo Guisado was featured on the Rachel Ray show. This Puerto Rican stew is one of Illyanna's go-to meals – it's full of flavor but easy enough for a weeknight.
Hungry for more? Get your copy of Illyanna's cookbook!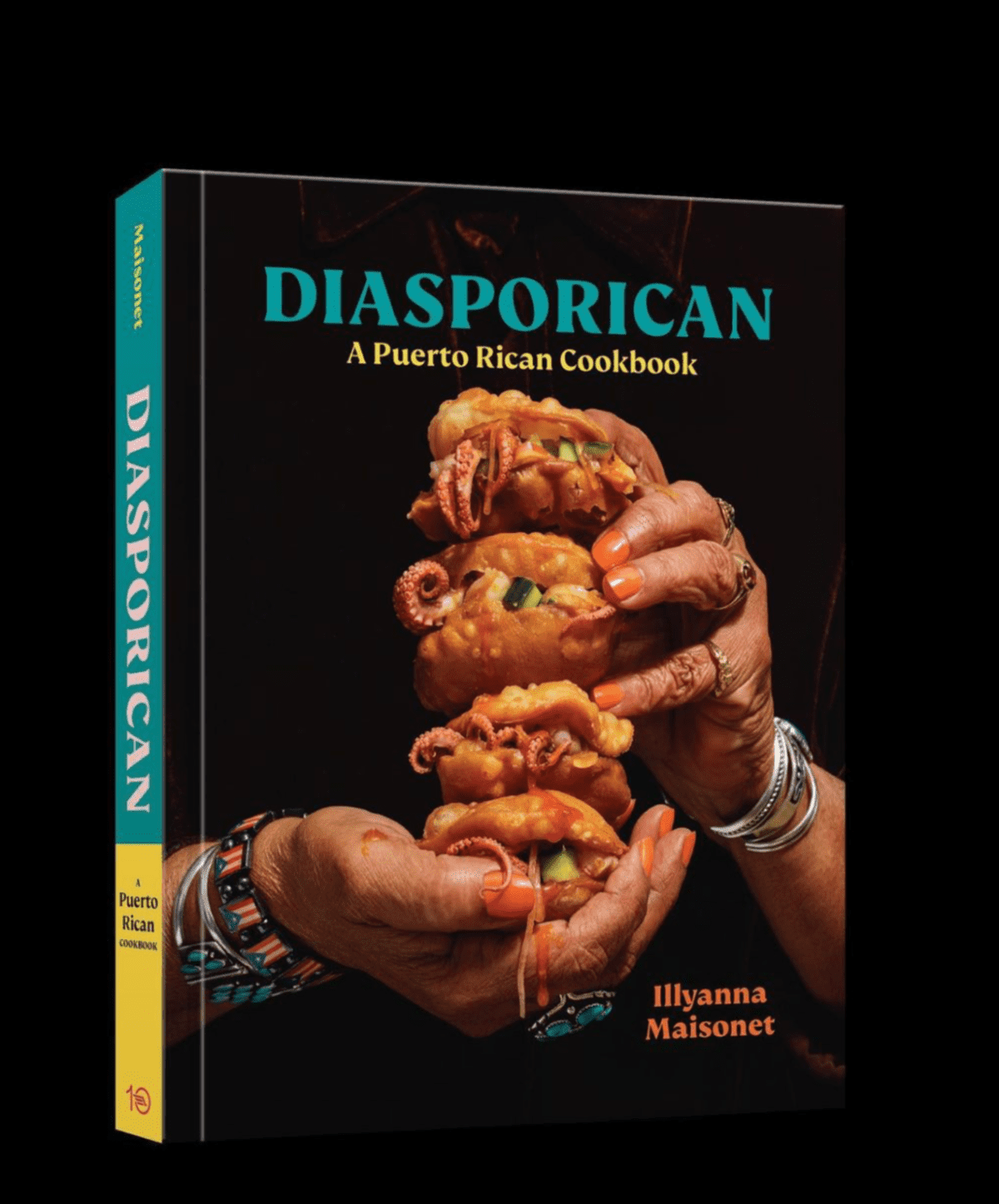 "Illyanna Maisonet spent years documenting her family's Puerto Rican recipes and preserving the island's disappearing foodways. In Diasporican, she shares over 90 recipes, some of which were passed down from her grandmother and mother—classics such as Tostones, Pernil, and Arroz con Gandules, as well as Pinchos with BBQ Guava Sauce, Rabbit Fricassee with Chayote, and Flan de Queso."
Illyanna won the "emerging voice" James Beard Award for the book, which is loaded with recipes like this Casa Adela-Inspired Roasted Chicken.
Head to Illyanna's website for videos of recent television appearances and links to some of her work. You can also sign up for her newsletter!