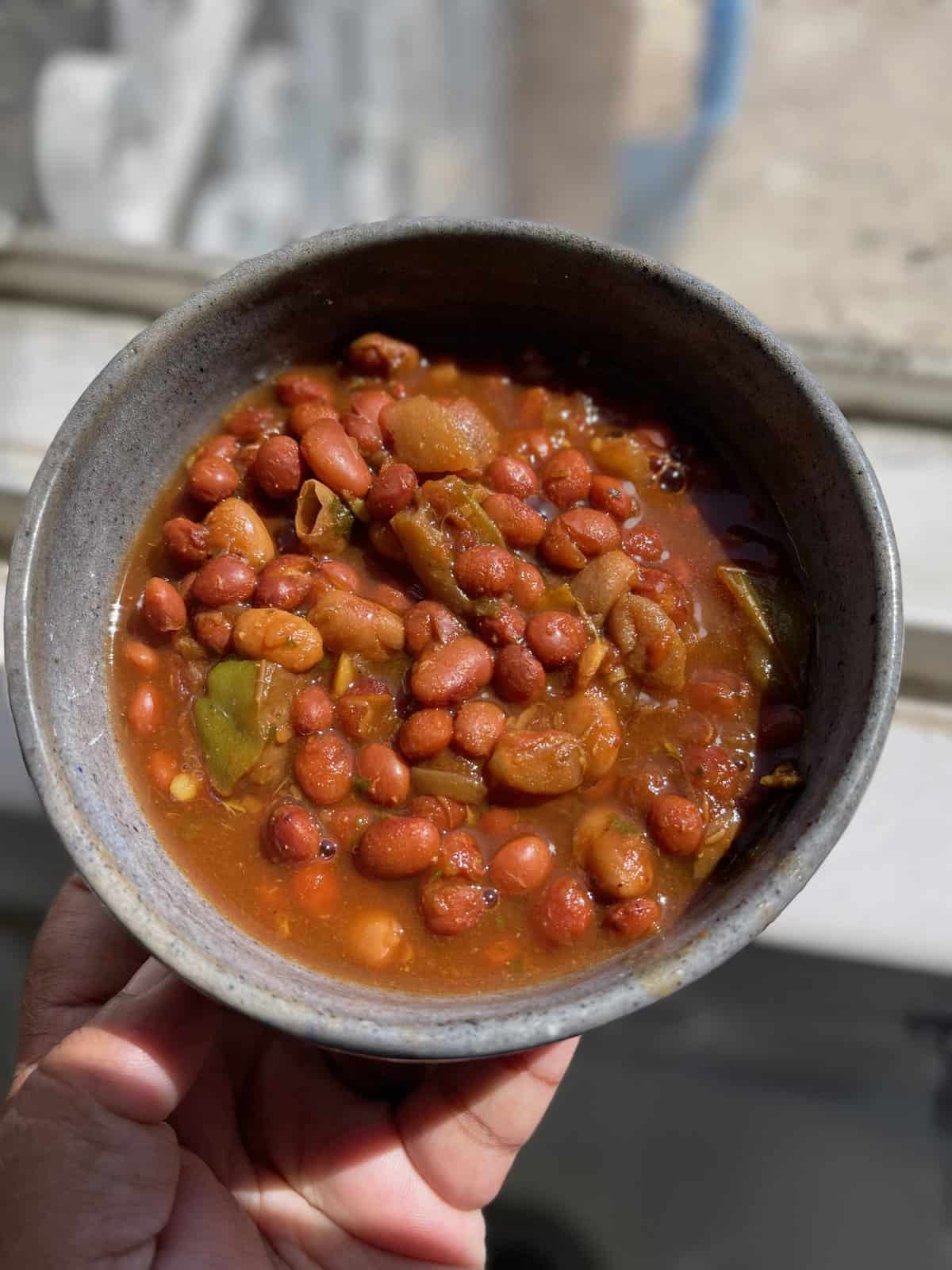 CA GROWN Blog
Discover. Learn. Connect.
Puerto Rican-Style Baked Beans Recipe from Illyanna Maisonet
May 4, 2023
Eat the Season!
Sign Up For Weekly Recipes
« Back to Recipes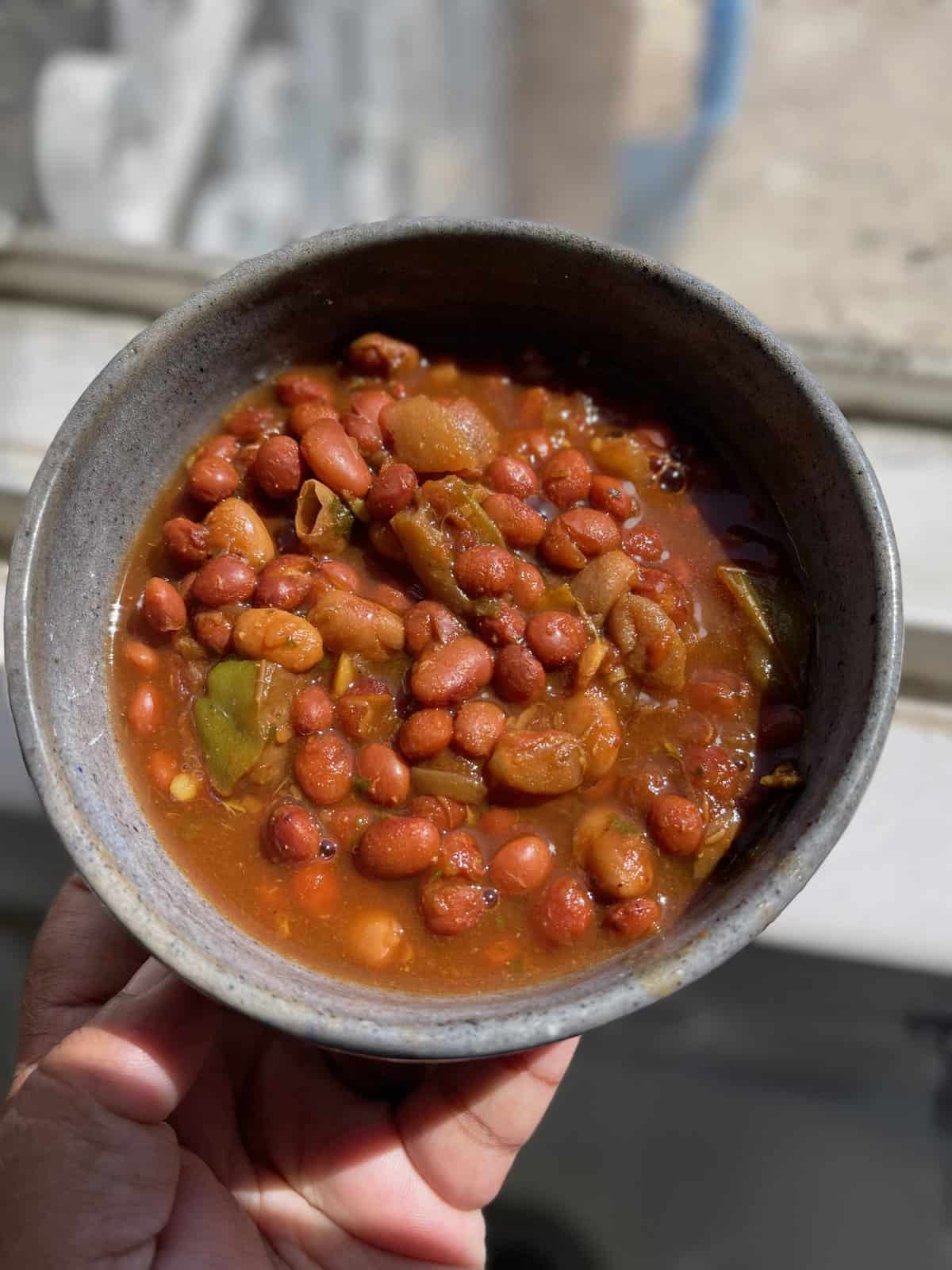 Puerto Rican-Style Baked Beans Recipe from Illyanna Maisonet
Our friend Illyanna Maisonet puts her signature Puerto-Rican spin on the traditional baked beans recipe. What makes it Puerto Rican? Sofrito – a mix of onion, garlic, bell pepper, cilantro and tomato found in many traditional Puerto Rican dishes.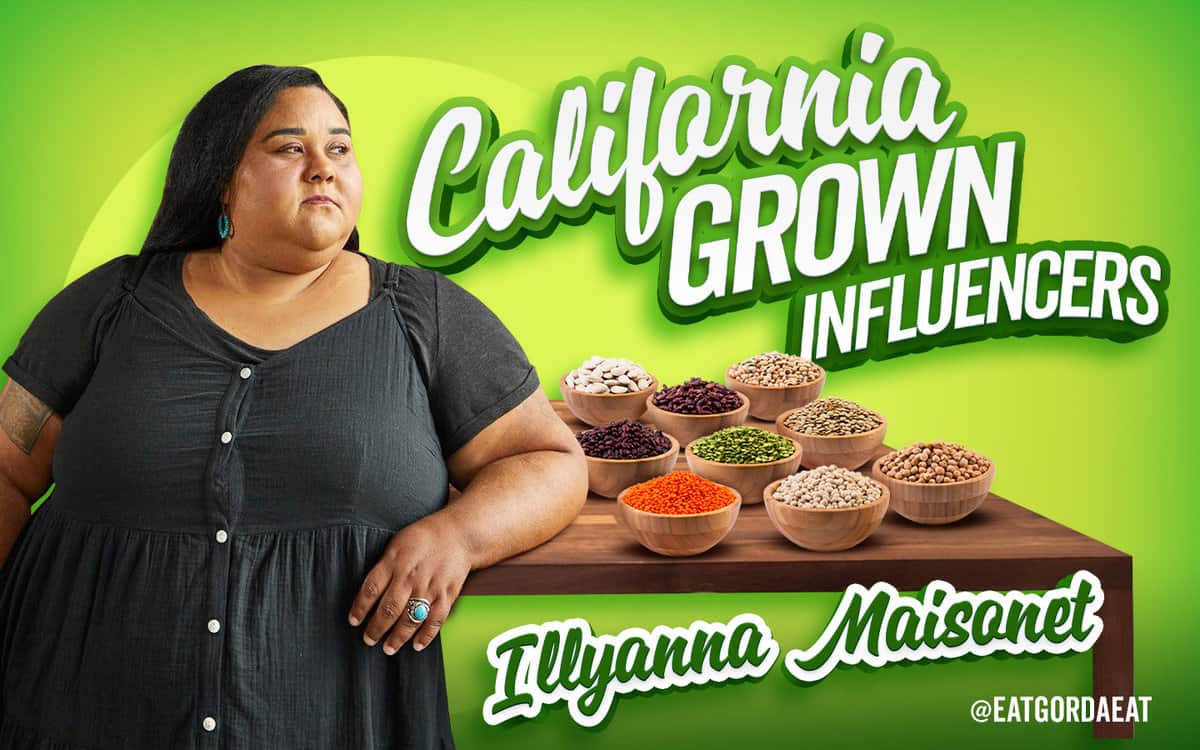 From Illyanna:
Why I Love California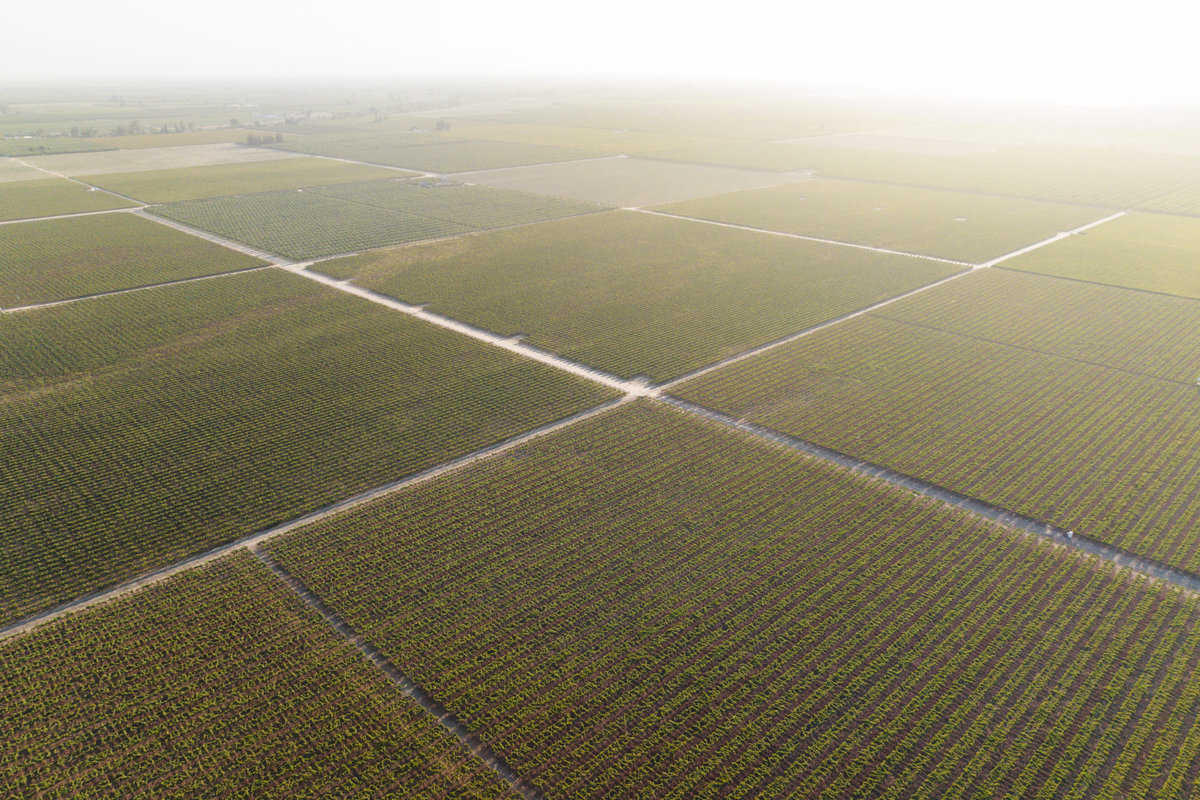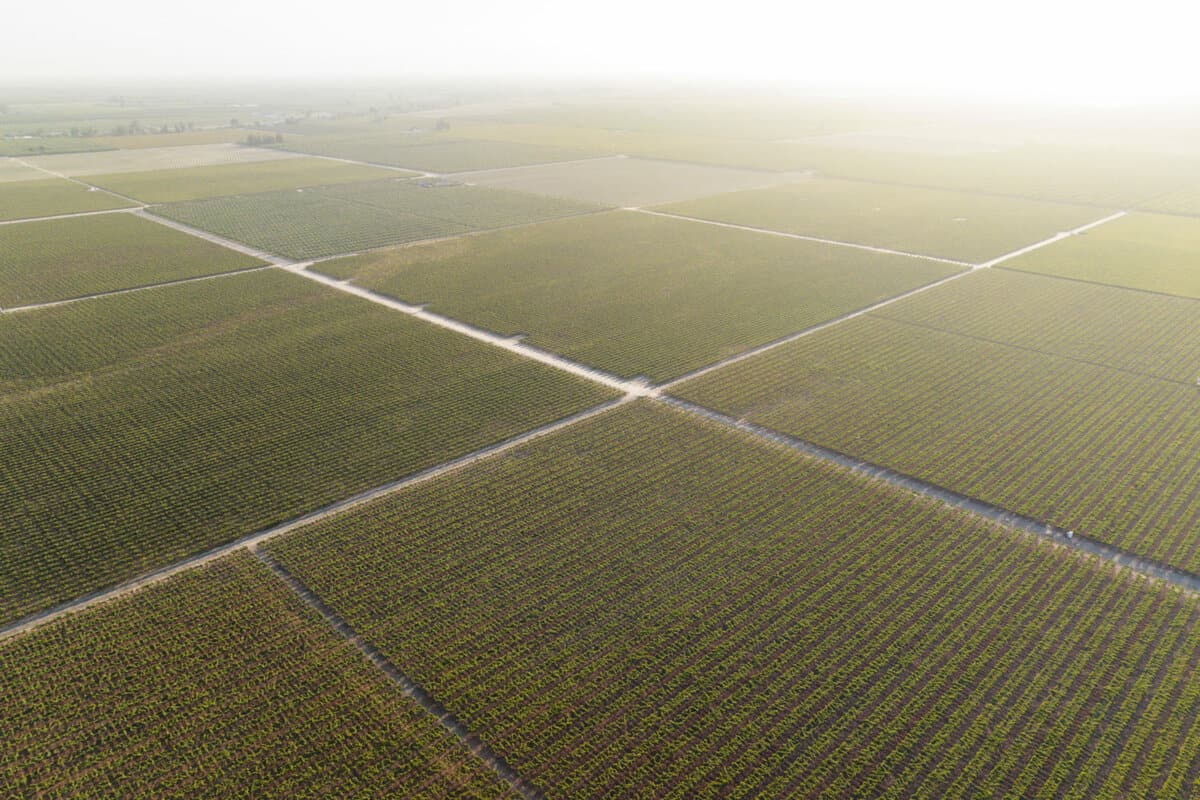 California grows just over 50% of the nation's produce. California agriculture has been a big part of my family's life, from the time when they worked in the fields, to Mami working at Blue Diamond. Mami was a sorter at Blue Diamond, known as Almond Growers at the time.
She stood on the line, processed and sorted through the warm and naked almonds for their shape and quality. I've long known how to identity an almond tree by its leaves and am still amazing by how almonds are harvested; the arms of a machine grab the tree trunk and enthusiastically shakes the crap out of the tree. The almonds falls to the ground onto a drop cloth.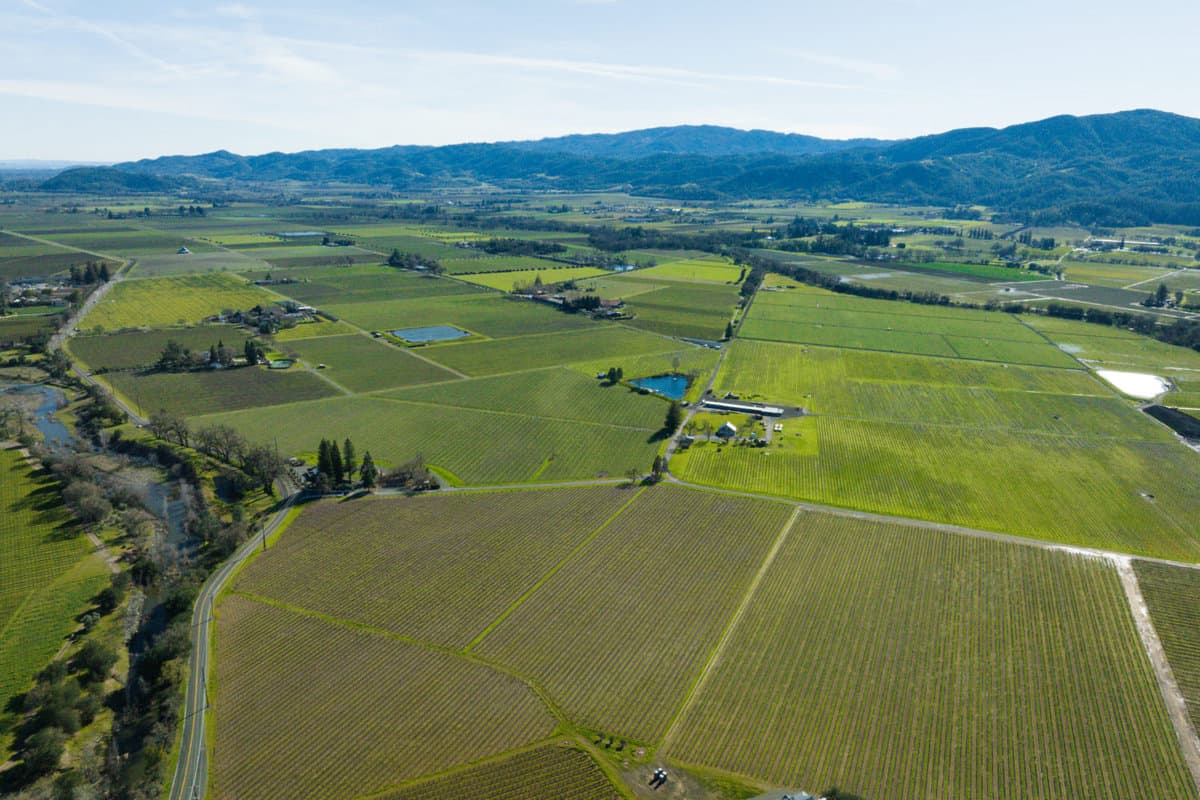 Many of you have come virtually come along with me and Mami as we traipse through the idyllic backroads of Northern California to soak in its beauty, the seasonal landscape and the seasonal produce! We took full advantage of being able to access the freshest eggs.

Being able to cook with the most sustainable, humanely raised and confinement-free meat. And some of the world's most beautiful produce, some of which we may have been able to pick for ourselves. Even if we can't get on the road and travel the 12-40 miles to access these things. We can (and have) travel 3 miles via one bus that will pick us up a few blocks from Mami's house and take us directly to the weekly farmer's market! There we can access some of the same meats, eggs and produce within a community considered to be a food desert (I think there's new terminology for this now, someone let me know).
I have cooked meals with ingredients that were harvested within 24 hours. I honestly can't think of anything more inspiring.
About My Puerto Rican Baked Beans Recipe
Anyone will tell you, I love beans. California is a major supplier of dry beans. With the large lima being the only one exclusive to California.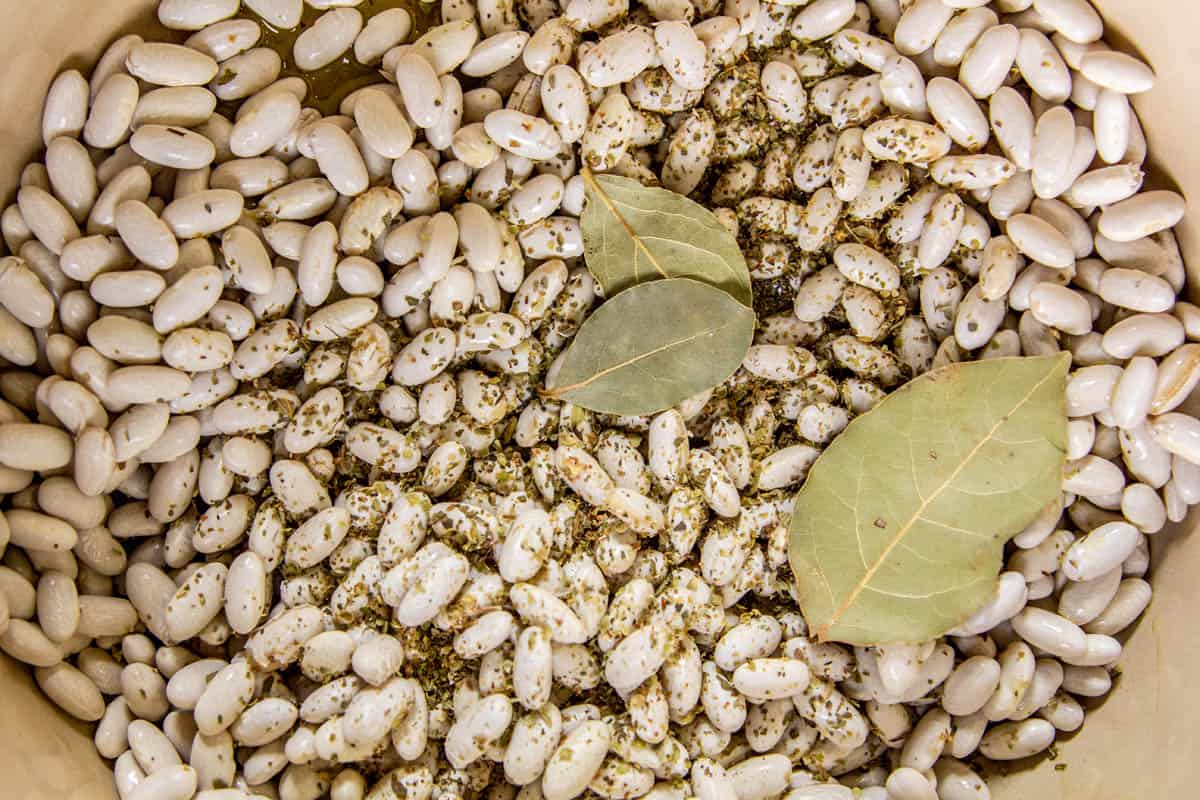 Beans are grown all over California: Kern, Tulare and Fresno counties, the Delta and the Sacramento Valley, along the coast near Santa Maria and near Encinitas in San Diego County. Black eyes and garbanzos in The San Joaquin Valley. Kidney and yellow varieties in the Sacramento Valley. Limas along the coast.
And I love baked beans, but working on this recipe made me realize how much sugar might be in the canned baked beans I grew up eating. It's not hard for beans to take center stage and yet so few people put them there. These year round vegetables are incredibly universal, filling and packed full of protein. Pairing them with rice makes them one of the vegetarian dishes that is a complete protein containing all nine essential amino acids.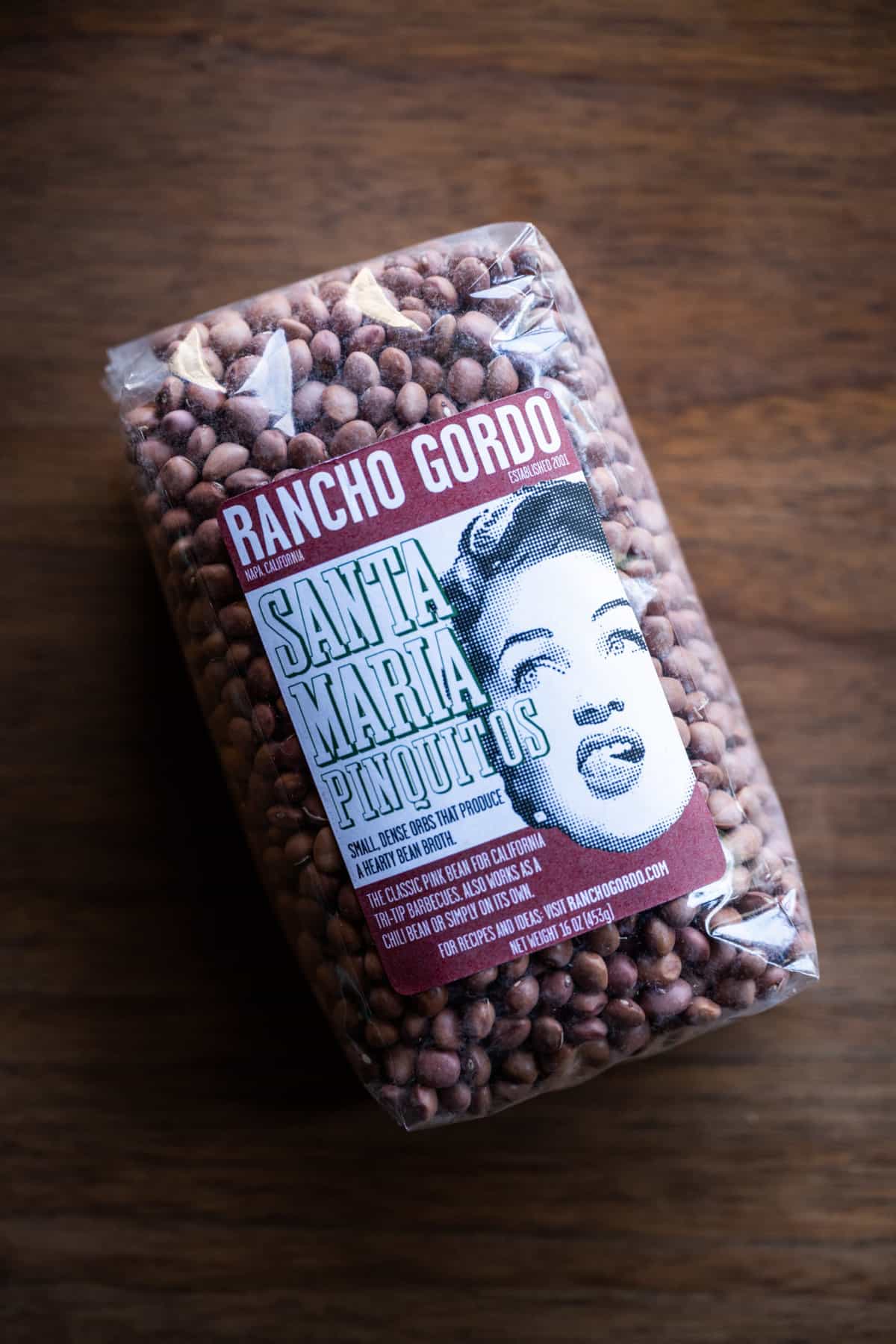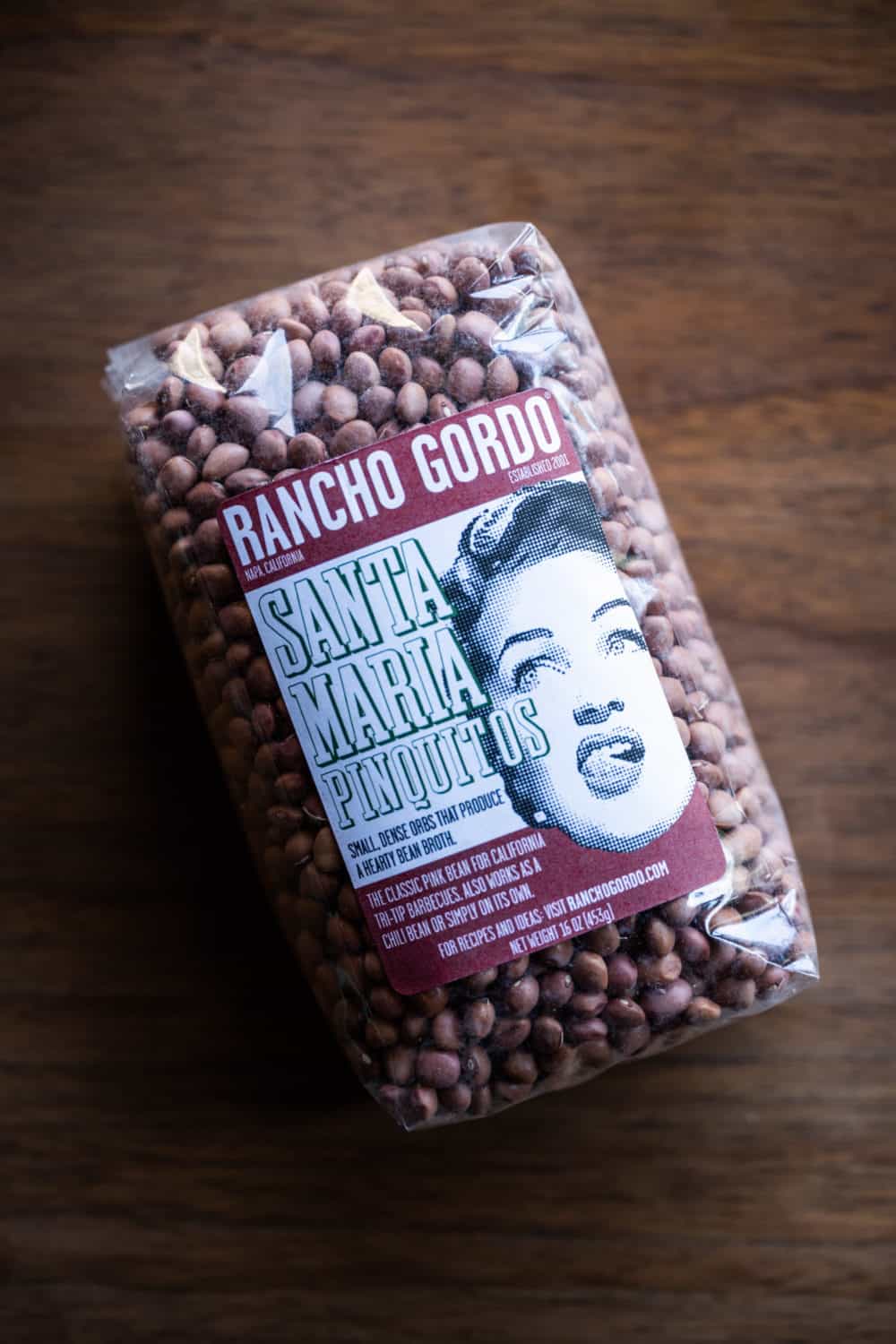 Pinquitos beans are tiny, condensed (they remain firm even after a long cook), and create this intense and dark broth. So, if you read a recipe that tells you to drain the water, only to replenish with fresh water, they've obviously have never encountered a pinquito. It's a bean that is an essential part of California cuisine, a bean that was originally brought from Mexico and now widely grown in the California Central Coast, but became Santa Maria tri-tip's quintessential companion.

I tried to create a baked bean dish that had enough balance of sweetness, but bold flavor. And of course I couldn't leave the sofrito and the adobo out.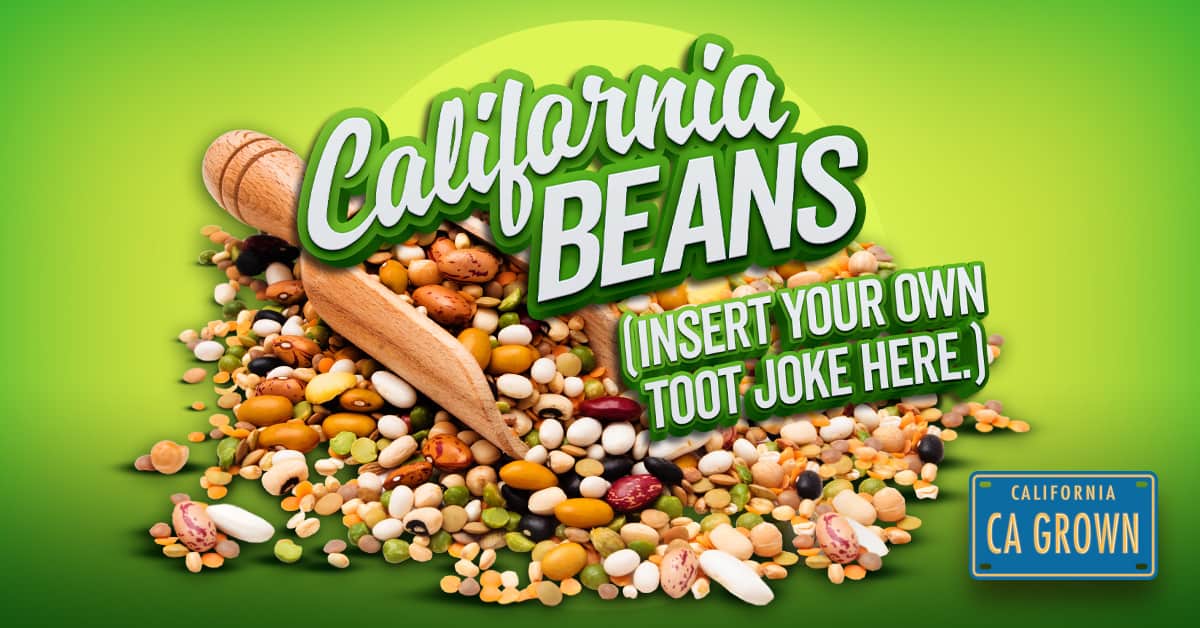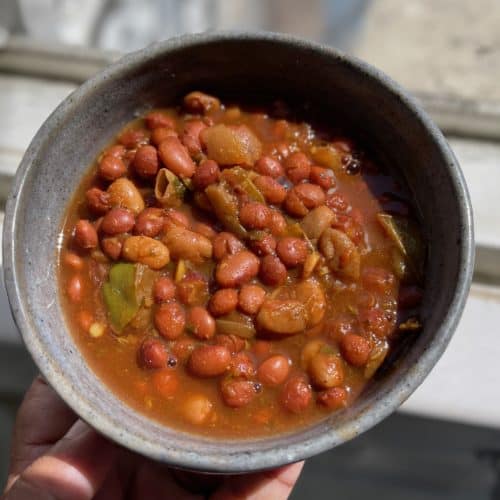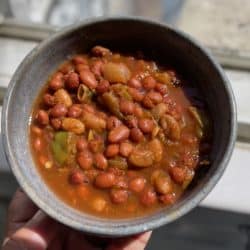 Puerto Rican Style Baked Beans
Our friend Illyanna Maisonet puts her signature Puerto-Rican spin on the traditional baked beans recipe. What makes it Puerto Rican? Sofrito – a mix of onion, garlic, bell pepper, cilantro and tomato found in many traditional Puerto Rican dishes.
Ingredients
1 cup dry pinquito beans
3 cups water
1 medium yellow onion roughly chopped
3 cloves garlic minced
1 small green bell pepper roughly chopped
1/2 bunch cilantro
2 small Roma tomatoes roughly chopped
1 – 8 ounce can of tomato sauce
1 Tablespoon white vinegar
1/2 cup dark brown sugar
1 teaspoon ancho chile powder
Salt and Pepper to taste
Instructions
Rinse and sort beans, ensuring you remove any suspect looking beans or rocks. Place beans, onion, garlic, bell pepper, cilantro, and tomatoes in a large pot and completely cover beans with cold water. Should take 3 cups. Simmer for 2 hours or until beans are soft and tender.

You may have to keep adding water to the pot as the liquid reduces. There should always be enough water so that the beans aren't crowded.

Add tomato sauce, vinegar, brown sugar, and chile power. Simmer for another 1 hour, or until beans are tender and to your liking.

The mixture should be thick and clinging to the beans. If the mixture is still loose, increase the heat to medium high, keeping an eye on it, until the sauce has reduced.
Notes
I never saw my grandma or mother soak their beans and I never saw them draining the liquid the beans were cooked in. So, I don't do it either. If you want to soak and drain…then soak and drain, my friend.
If you're not a fan of green bell pepper, like me, you can add the onion, garlic, bell pepper, cilan
tro and
tomato in a blender. I promise you won't taste the bell pepper when the dish is finished. But, this is
your sofrito…which makes it Puerto Rican!
Nutrition
Calories: 130kcalCarbohydrates: 30gProtein: 3gFat: 0.4gSaturated Fat: 0.1gPolyunsaturated Fat: 0.1gMonounsaturated Fat: 0.1gSodium: 42mgPotassium: 287mgFiber: 4gSugar: 20gVitamin A: 377IUVitamin C: 21mgCalcium: 45mgIron: 1mg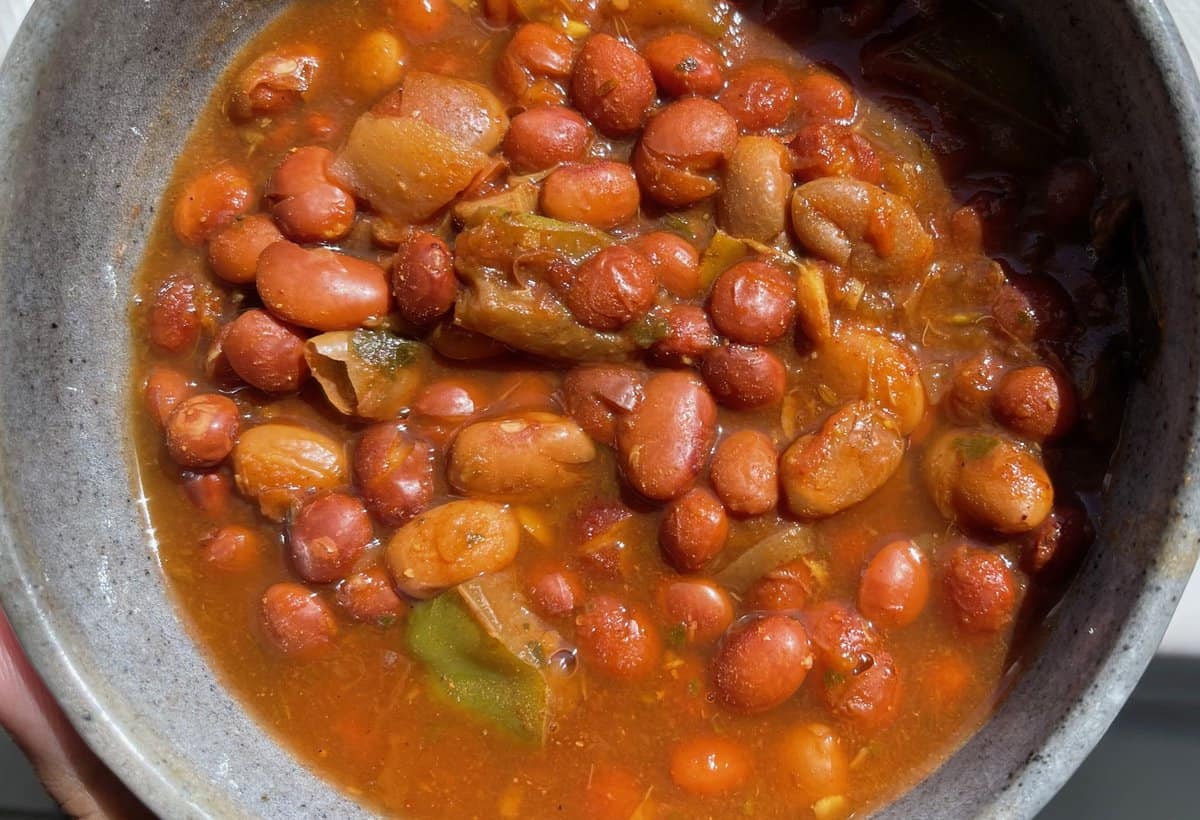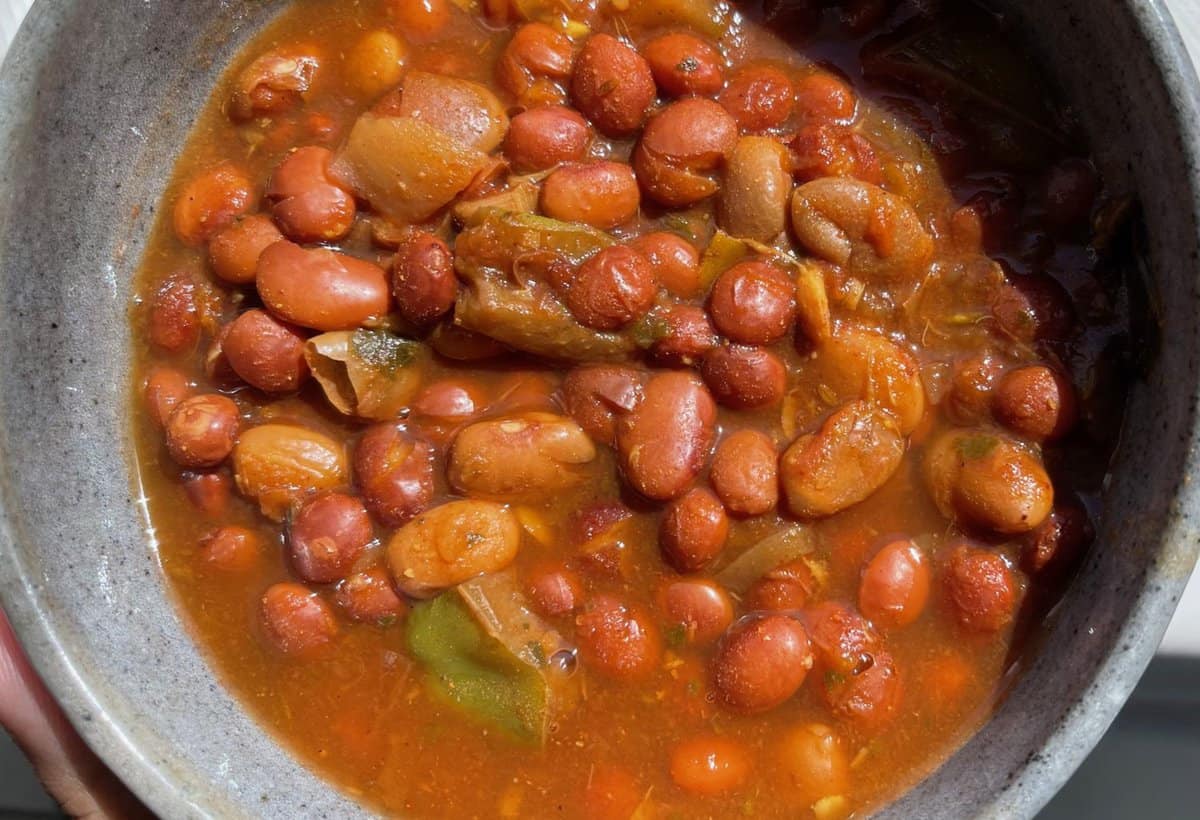 Want to try more of Illyanna's Puerto Rican recipes?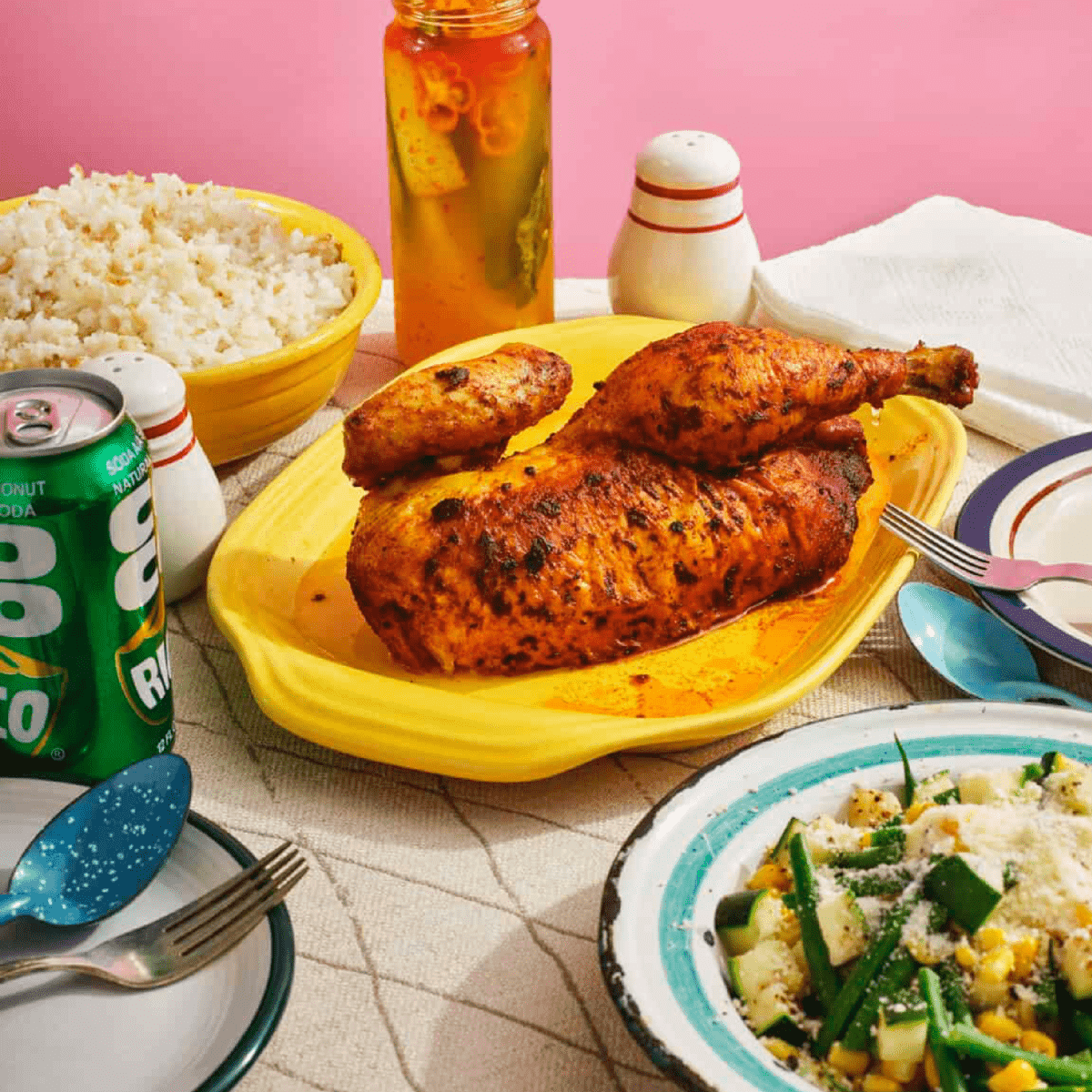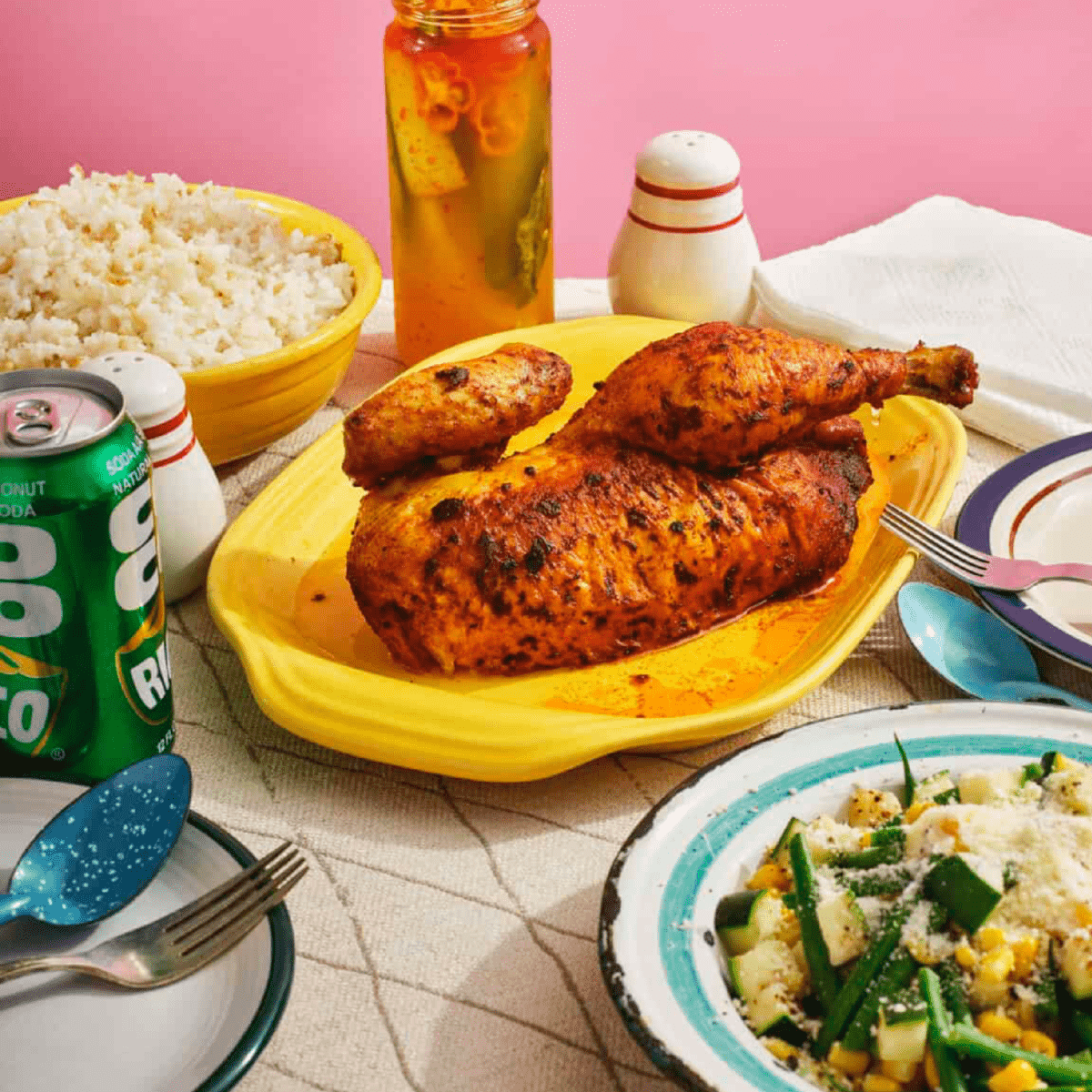 This recipe is inspired by one of Casa Adela's signature dishes. When someone is known for their roasted chicken, you know their recipe must be something magical.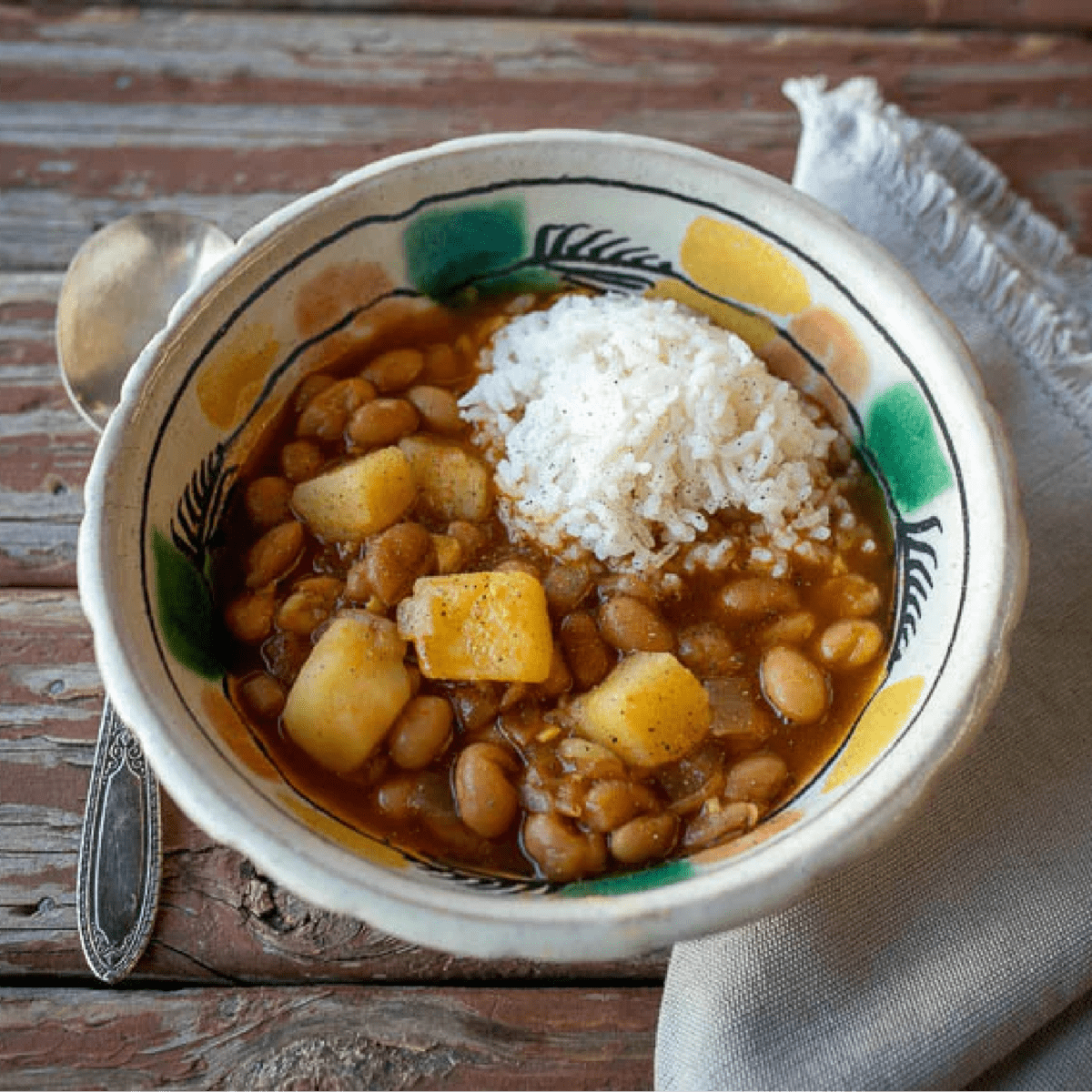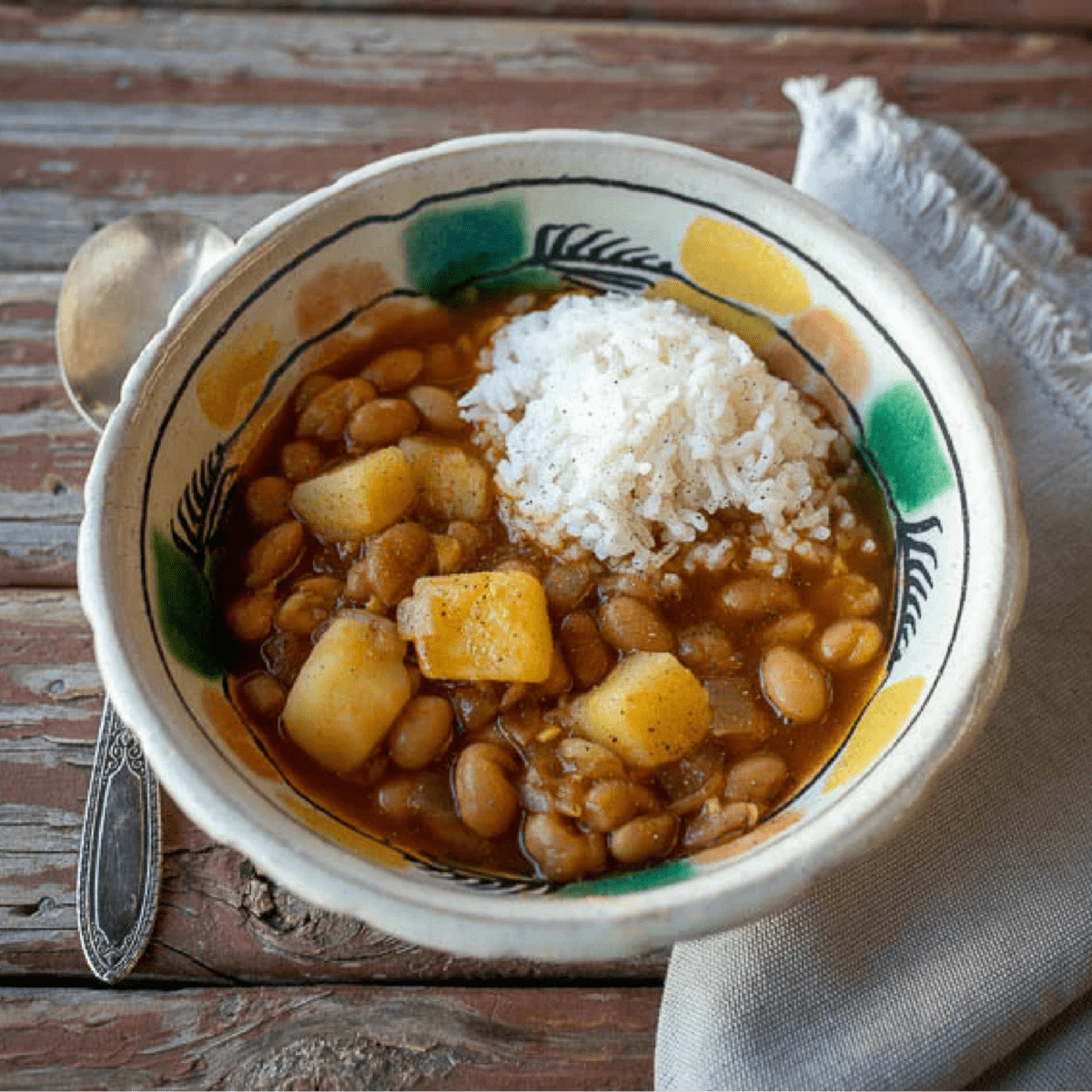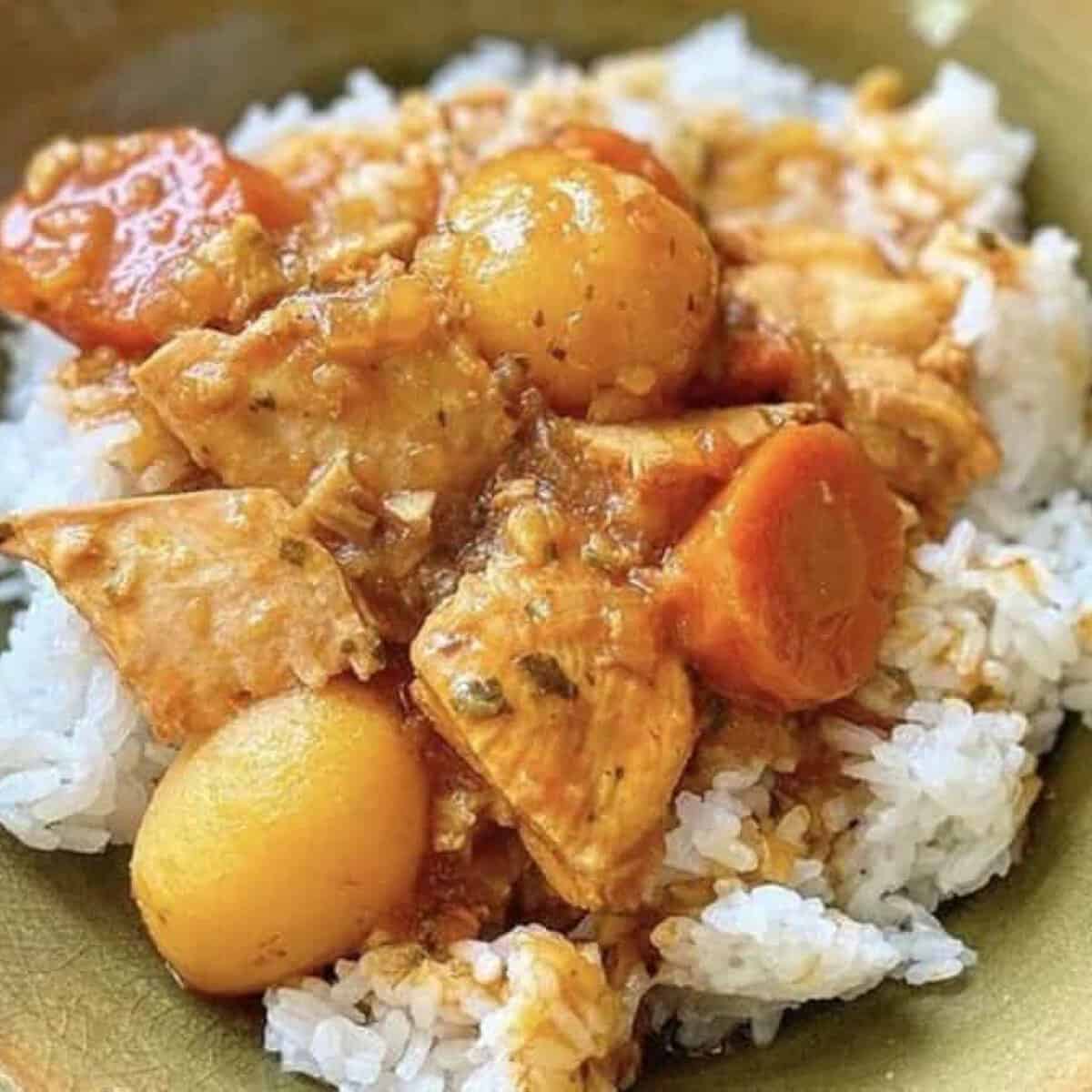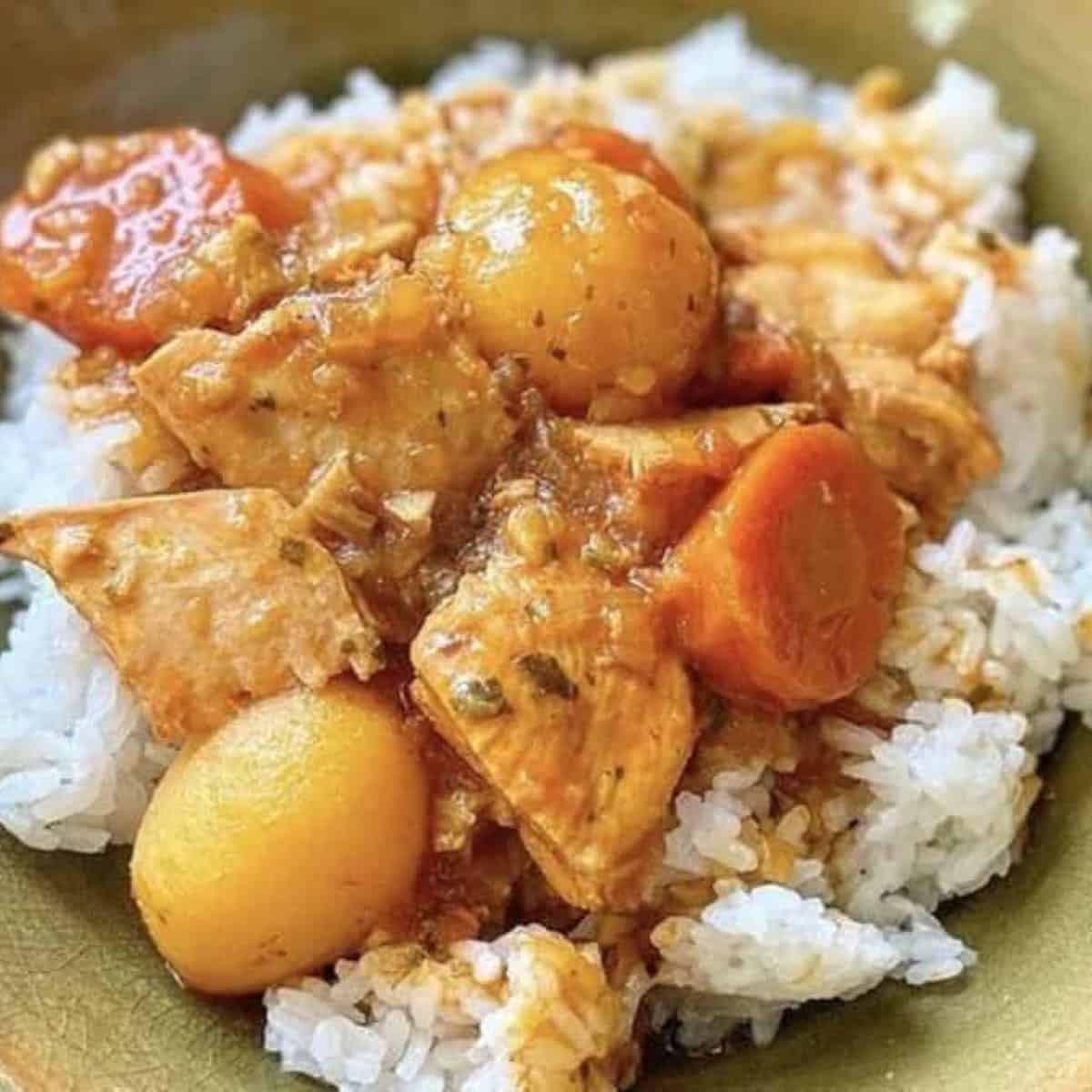 Illyanna's Pollo Guisado was featured on the Rachel Ray show. This Puerto Rican stew is one of Illyanna's go-to meals – it's full of flavor but easy enough for a weeknight.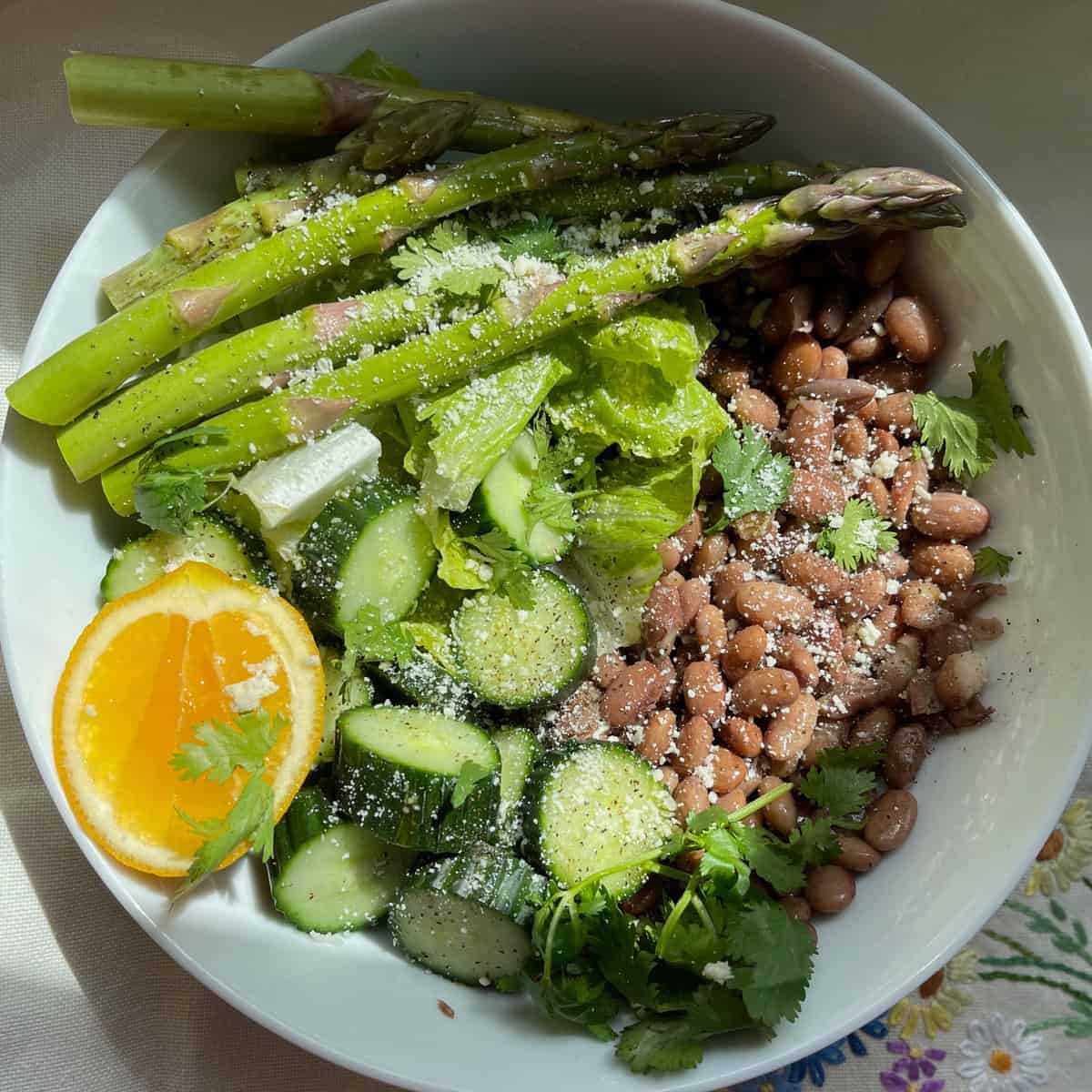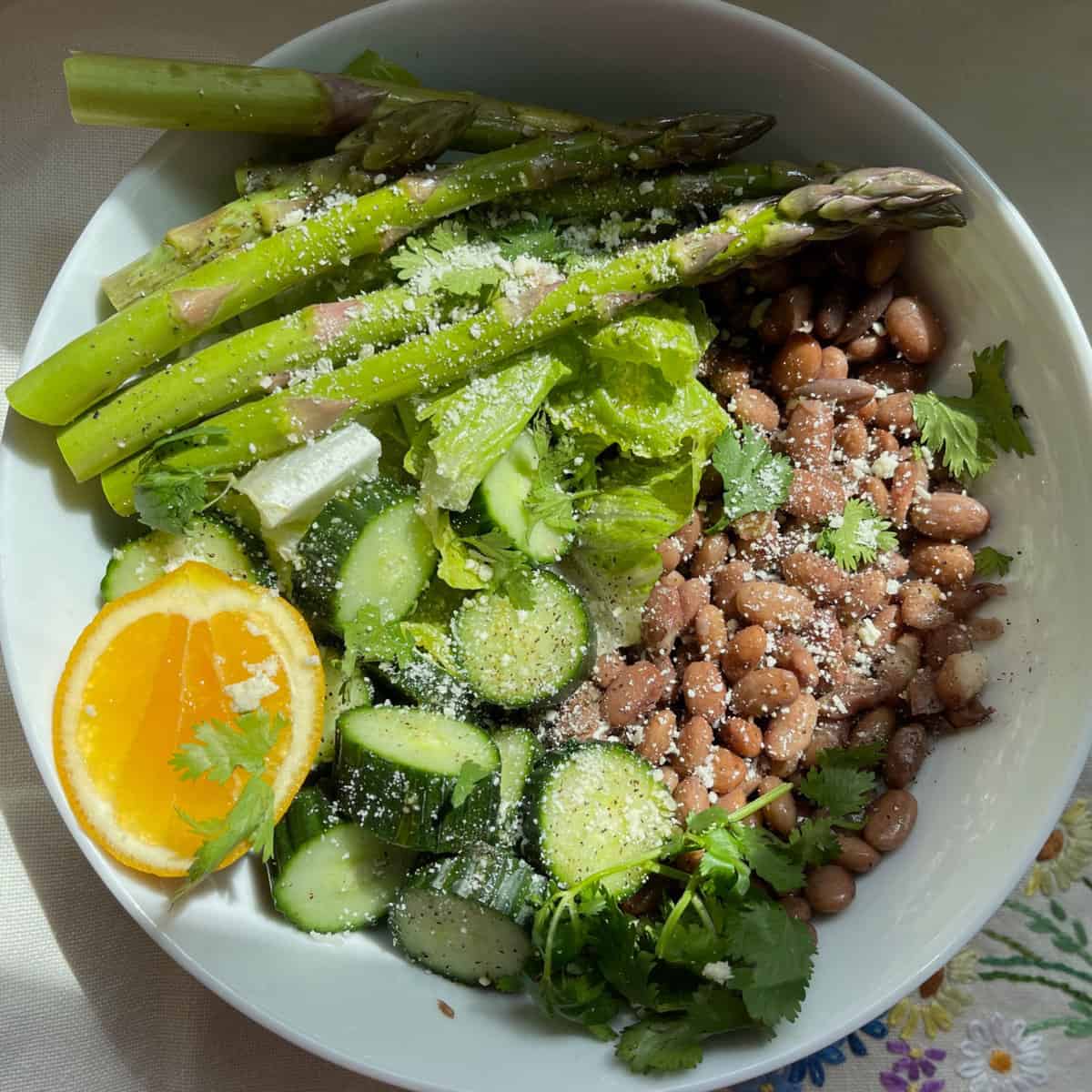 Celebrate seasonal produce with this Spring Bean Salad from our friend Illyanna Maisonet. The combination of pinto beans, asparagus and cucumber is unexpected but incredibly delicious!
Love these recipes? Check out Illyanna's new cookbook!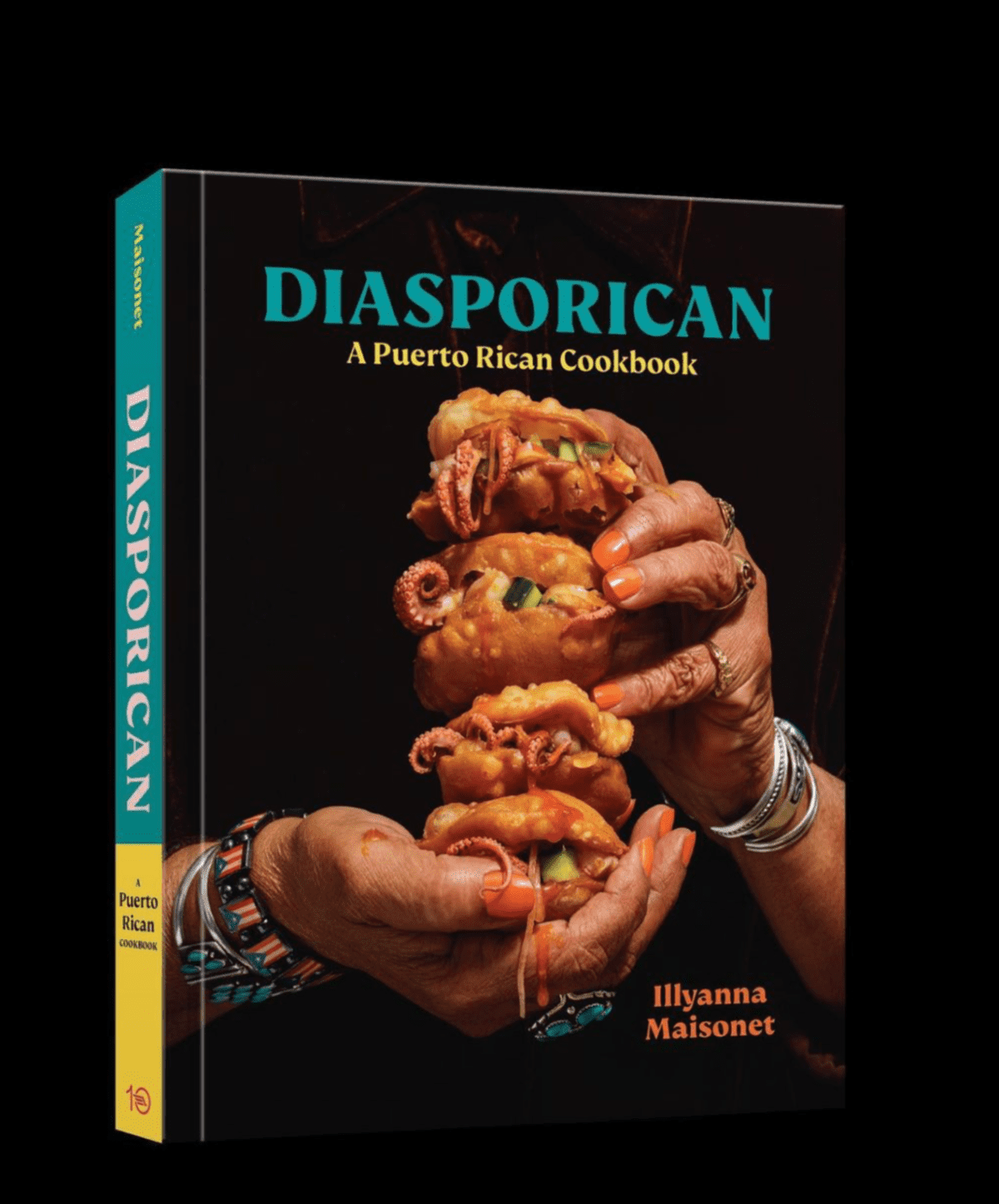 "Illyanna Maisonet spent years documenting her family's Puerto Rican recipes and preserving the island's disappearing foodways. In Diasporican, she shares over 90 recipes, some of which were passed down from her grandmother and mother—classics such as Tostones, Pernil, and Arroz con Gandules, as well as Pinchos with BBQ Guava Sauce, Rabbit Fricassee with Chayote, and Flan de Queso."
Illyanna won the "emerging voice" James Beard Award for the book, which is loaded with recipes like this Casa Adela-Inspired Roasted Chicken.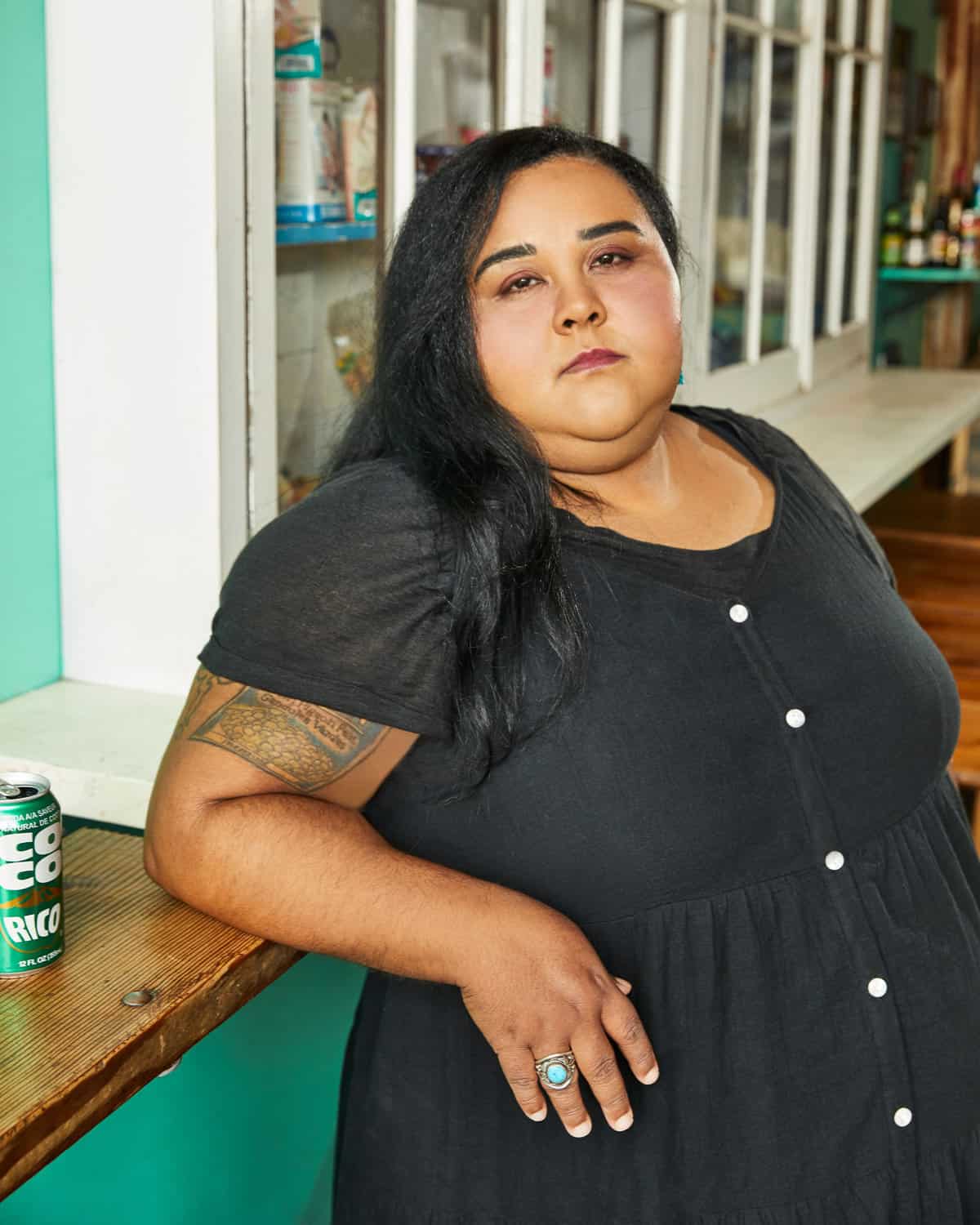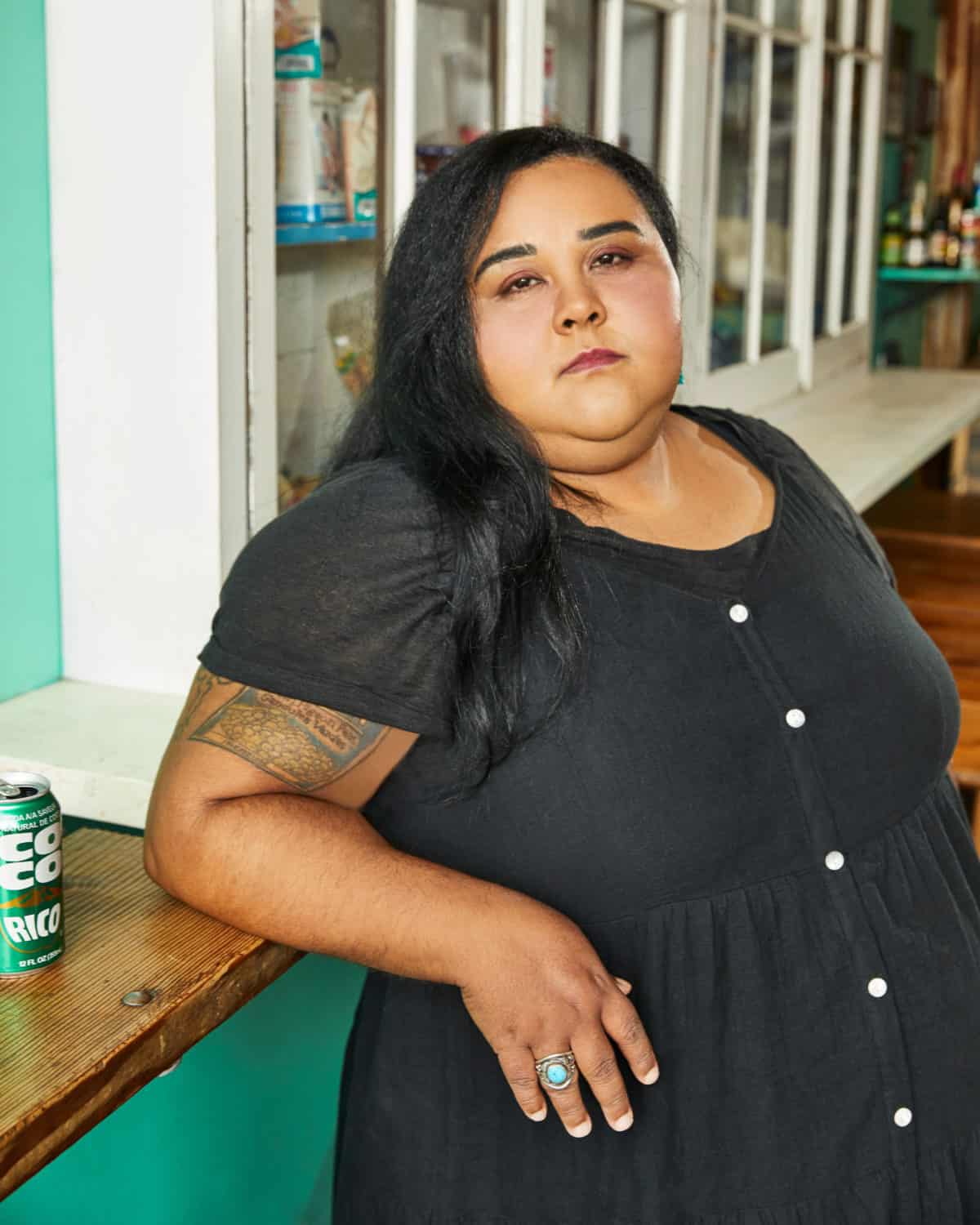 Hungry for more?
If you're interested in learning more, head to Illyanna's website. She shares videos of recent television appearances and links to some of her work. You can also sign up for her newsletter!
Craving more CA Grown goodness? Follow us on Pinterest for fresh and fabulous recipe inspiration!