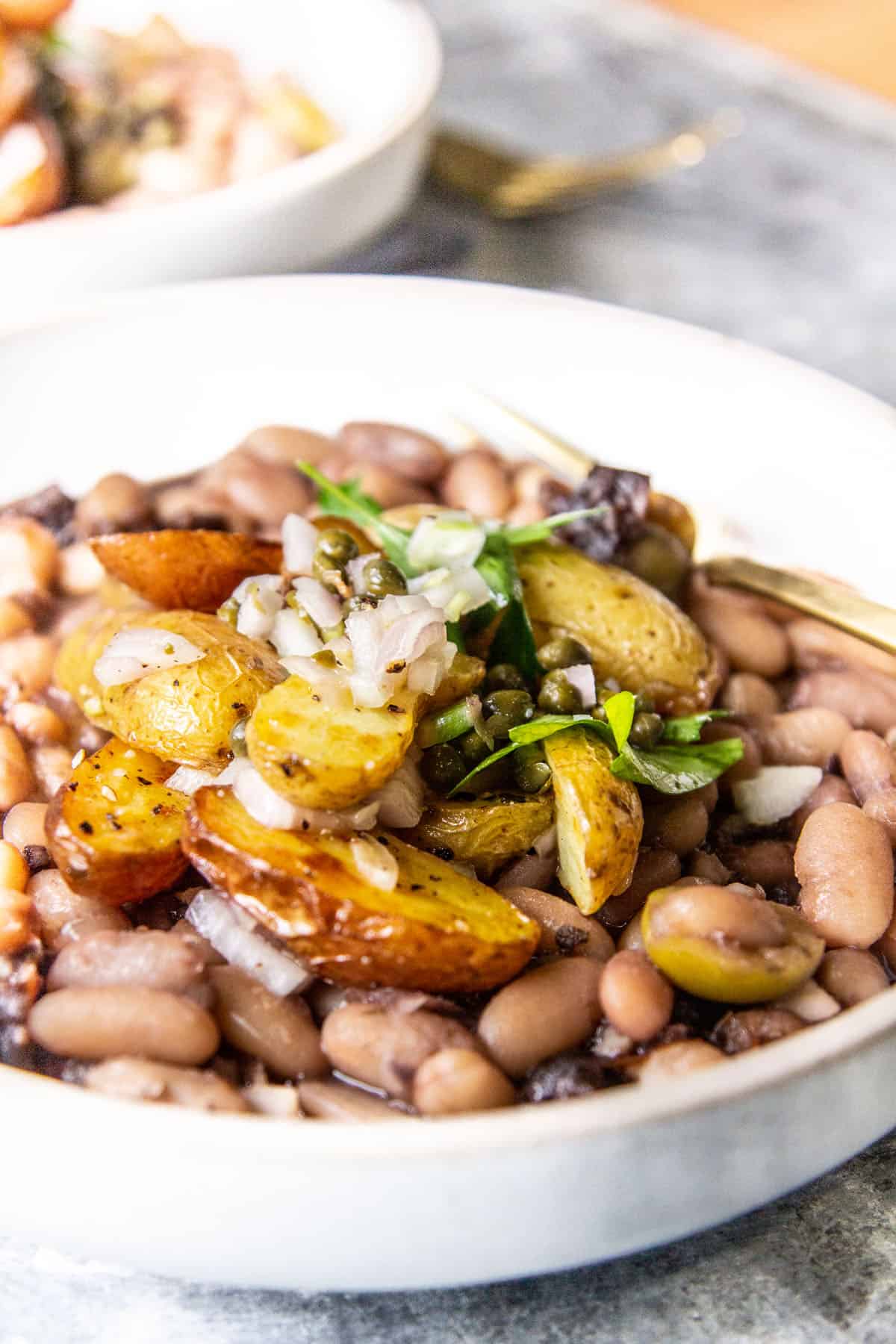 CA GROWN Blog
Discover. Learn. Connect.
A Vegetarian Spin on the Iconic Chicken Marbella Recipe
March 21, 2023
Eat the Season!
Sign Up For Weekly Recipes
« Back to Recipes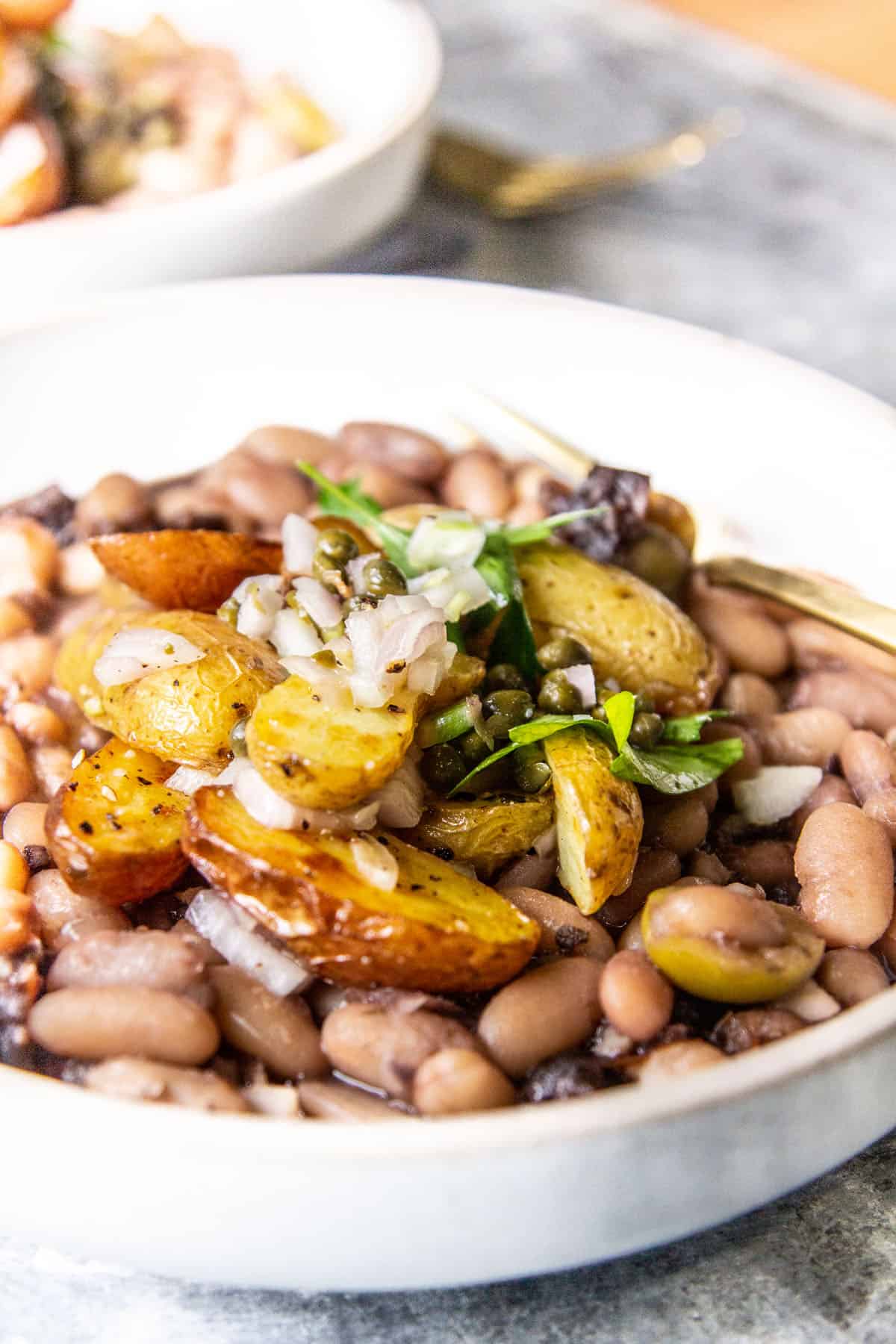 A Vegetarian Spin on the Iconic Chicken Marbella Recipe
This plant-powered spin on the iconic Chicken Marbella recipe is filled with tender California-grown beans and roasted fingerling potatoes. This briny-sweet dish is the perfect cooking project for when you have some time on your hands and are in the mood for a truly hearty meal.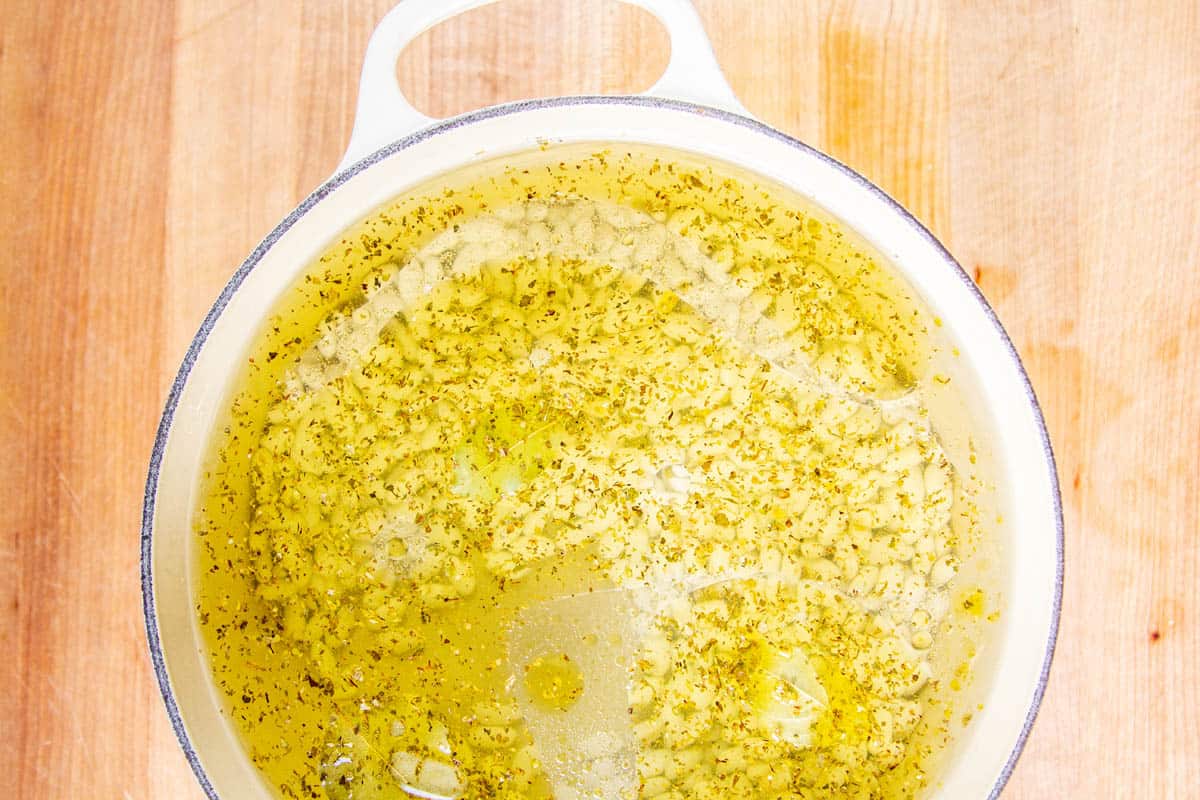 Are beans grown in California?
Yes! In the sun-kissed fields of California, a thriving agricultural landscape bears witness to the flourishing growth of diverse bean varieties. Blessed with a Mediterranean climate, fertile soil, and an abundance of sunlight, the Golden State provides the perfect environment for legumes to prosper.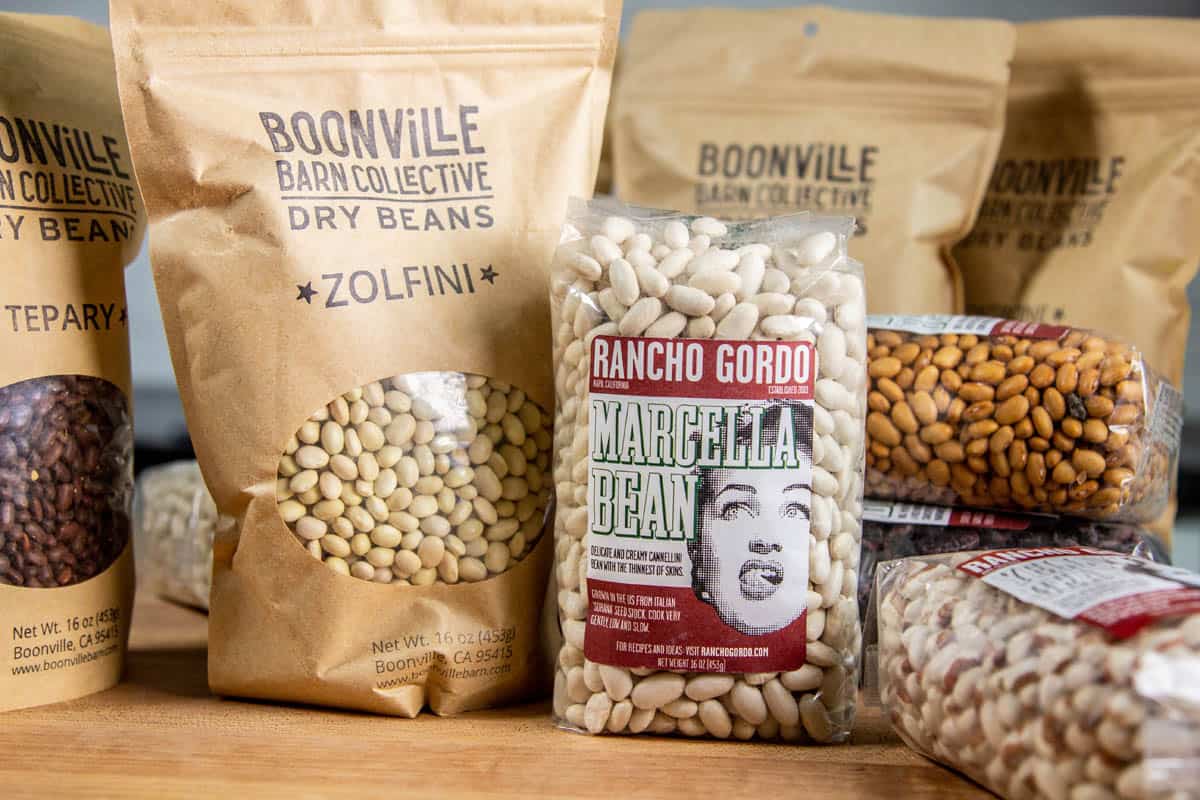 Rancho Gordo and Boonville Barn Collective are two California dried bean producers that we think are worthy of stocking in your pantry. Their dedication to quality and unique bean offerings have really kept our tastebuds peaked!
Would you like to learn more about what it's like to be a farmer in California?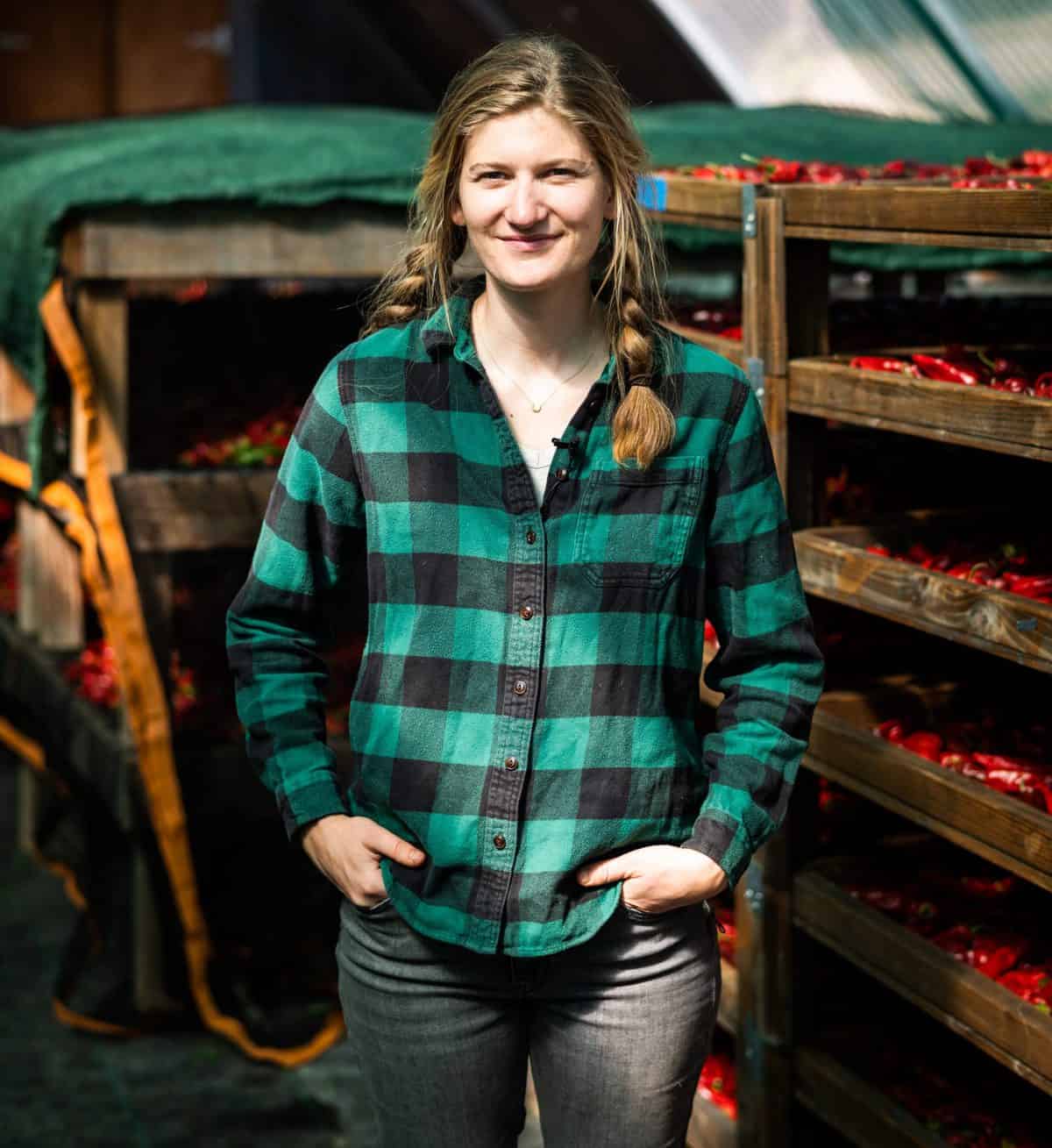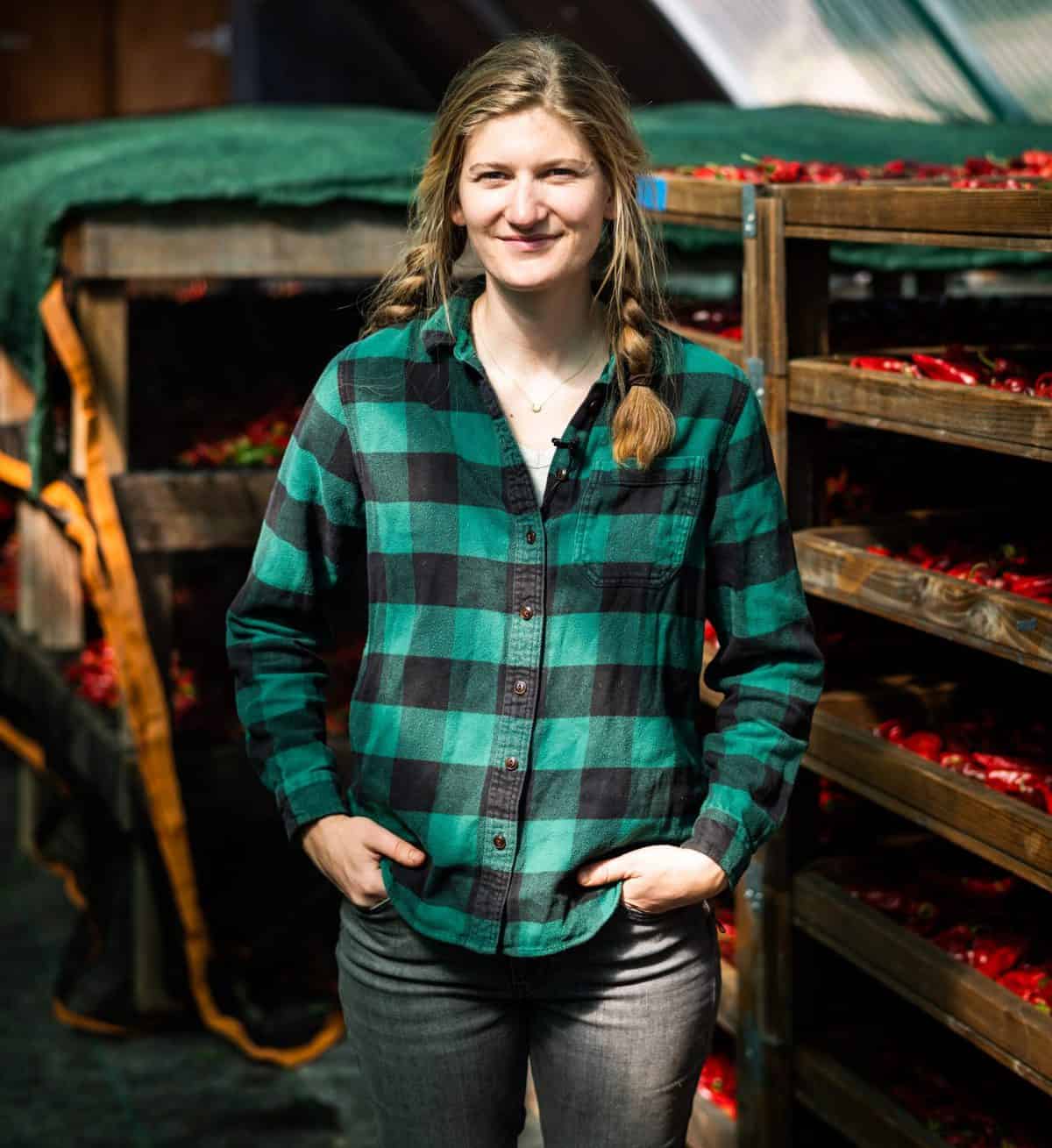 This farmer is the largest producer of Espelette Peppers outside of France and one heck of a great bean grower too!
What is Chicken Marbella?
In the realm of culinary creations reminiscent of the boomer generation, you can discover a treasure trove within the covers of "The Silver Palate Cookbook" by Sheila Lukins and Julee Rosso. With its effervescent charm and illustrations, this cookbook debuted just in time for Mother's Day, 1982, and changed the landscape forever with recipes like Chicken Marbella.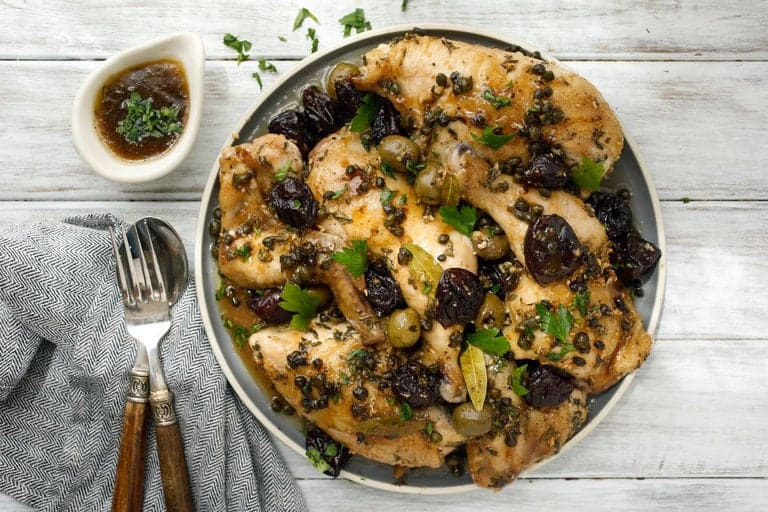 The briny-sweet combination in this recipe once seemed pretty risky with prunes, olives, and capers. But, this dish is a true classic that has stood the test of time.
Recently, our interest peaked again when we came across a plant-based version of this iconic dish By Tejal Rao, and Alexa Weibel featured on NYT Cooking.
Imagine a base of silky thin-skinned beans and their rich broth replacing chicken, combined with fried garlic, red wine reduction, olive oil, prunes, and olives. Topped with a simple roasted potato salad featuring vinegar-soaked shallots, capers, and parsley. This dish honestly captures Chicken Marbella's essence without being an exact replica. The tangy, briny flavors of vinegar, capers, and olives contrast delightfully with the sweet prunes, creating a satisfying vegan alternative that everyone will love.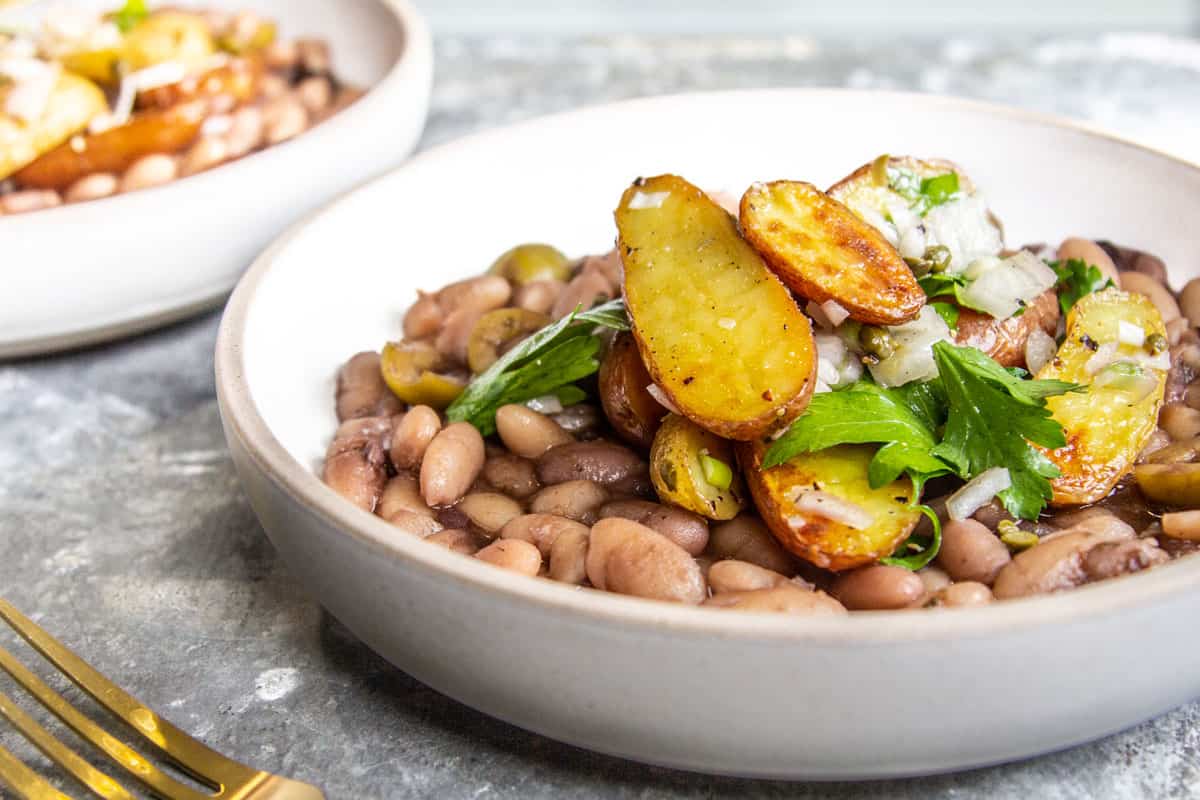 Ingredients needed to make this Vegan Marbella.
The ingredients to make this plant-based Marbella recipe are mostly basic pantry staples like olives, prunes, olive oil, and dried beans. But you have to trust us that there is not one thing that is basic about the way this recipe tastes. It's probably one of the more flavorful vegan recipes we've ever had. Hearty, rich, and soul-satisfying all in one.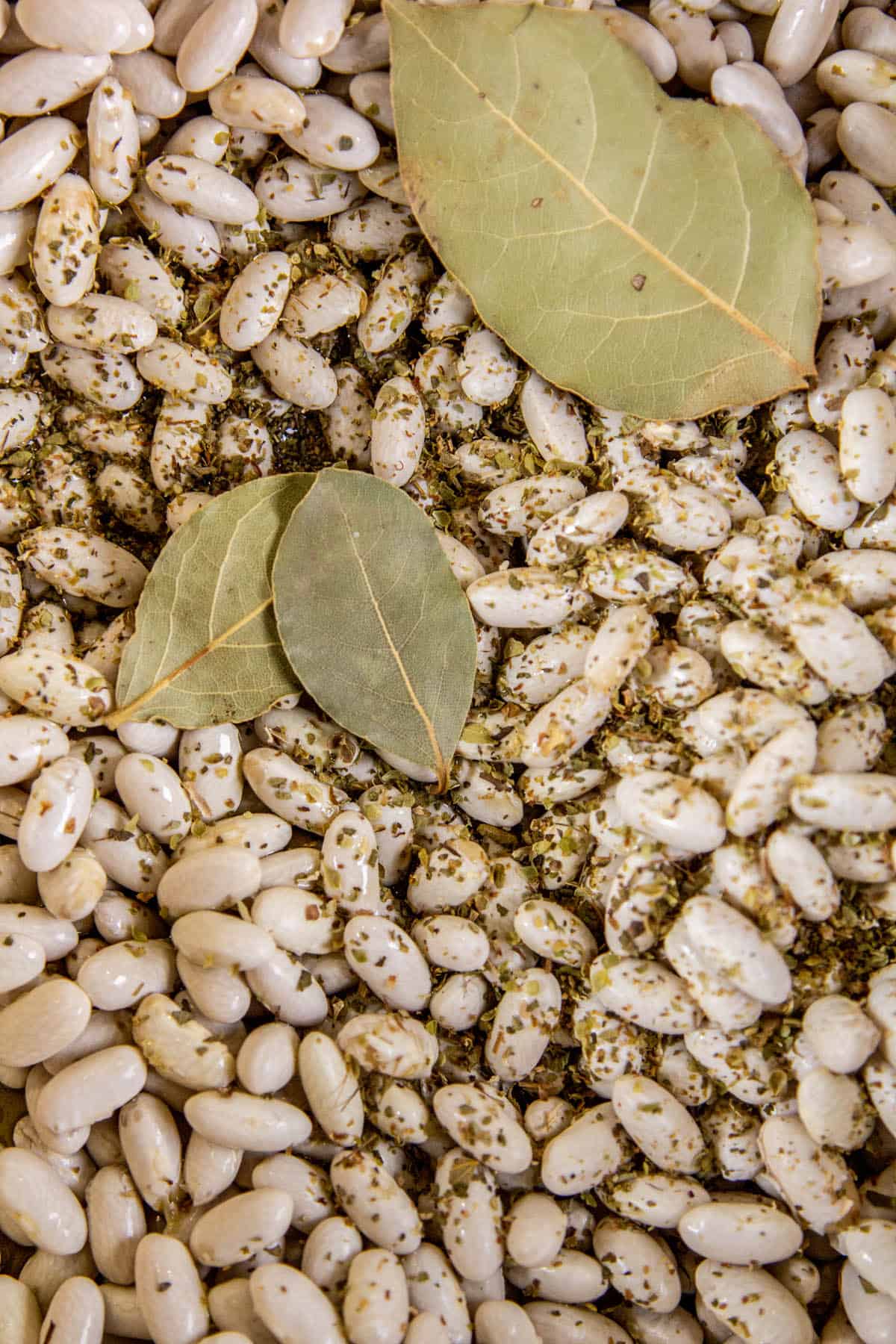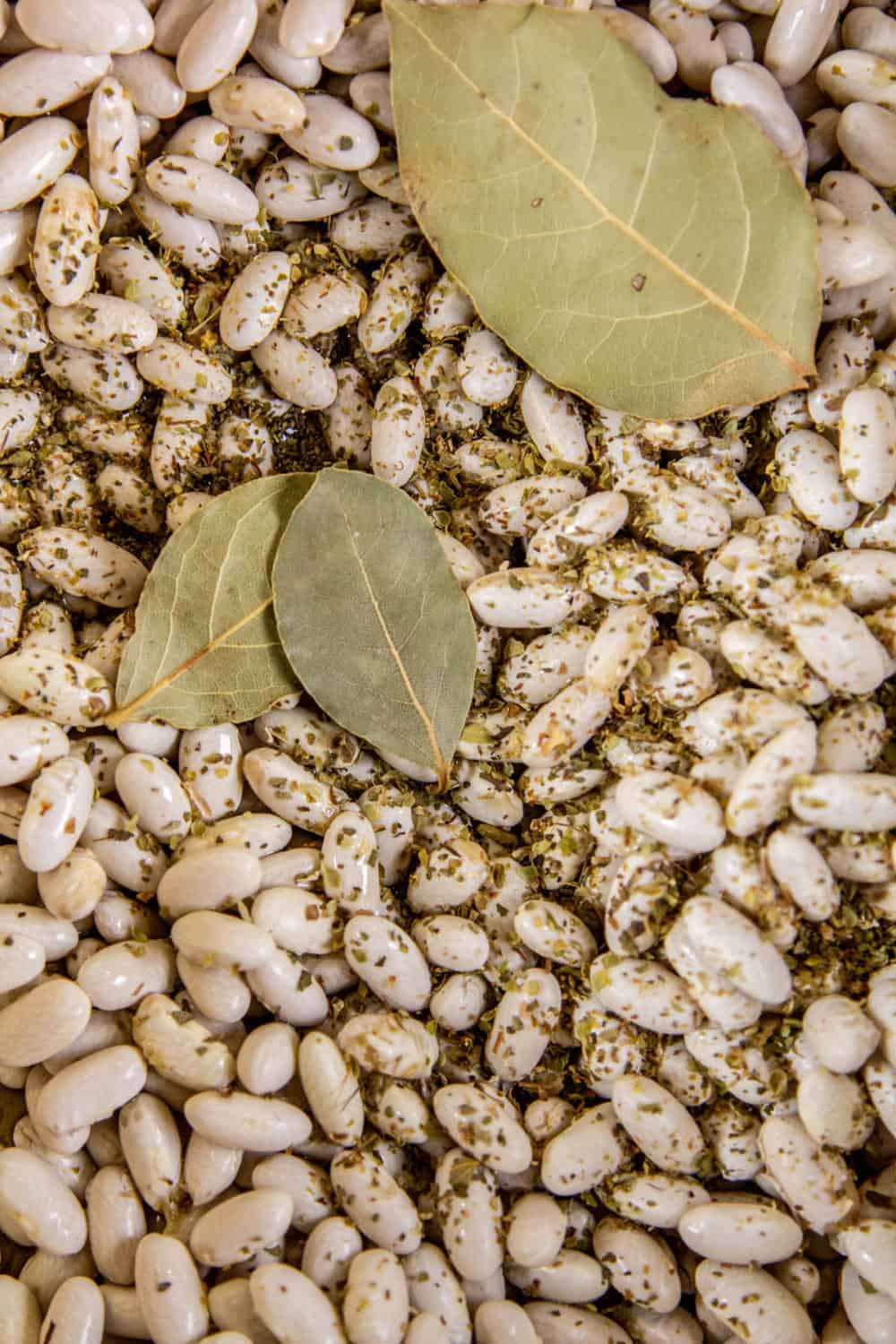 Scroll for more recipes inspired by the Silver Palate Cookbook's Recipe.
If this is your first time hearing about Marbella, you are in for a treat. We asked our California Grown Creators to share their most creative spins on this classic dish, and they delivered! From quick and easy weeknight versions to a full-fledged Marbella Meatball, there is something for everyone.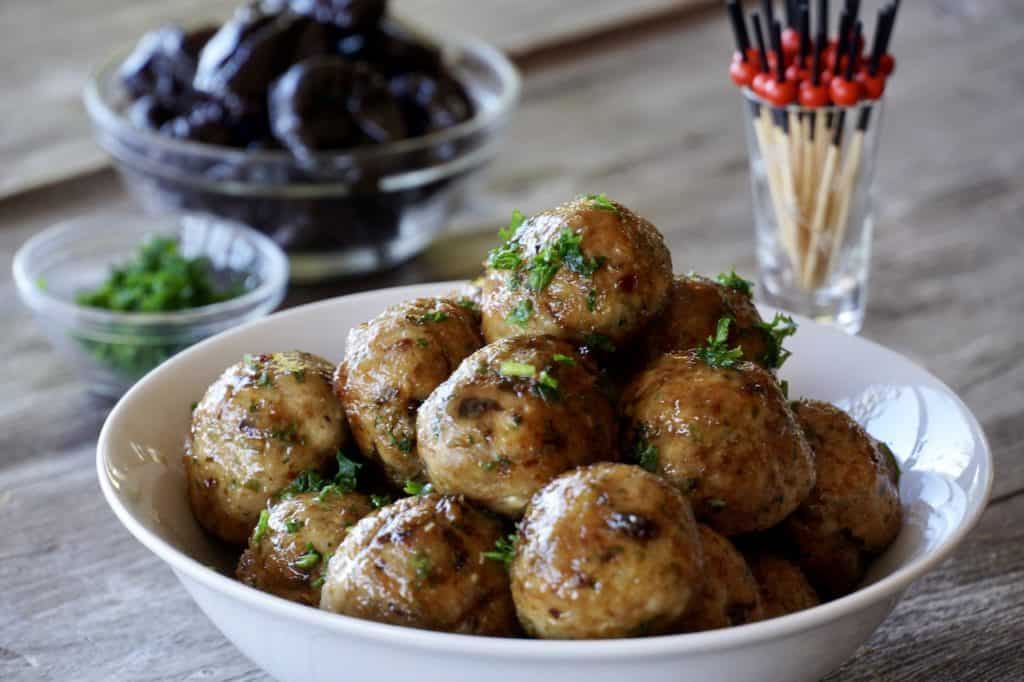 This recipe from Weekend at the Cottage is one of those recipes that checks off a whole bunch of boxes: it uses quality, choice ingredients; it's easy to prepare; it has wonderful, memorable flavor; and it's versatile.
This Chicken Marbella Recipe from This Mess is Ours is made with prunes, green olives, and capers. This retro redo is a simple chicken dinner idea that packs BIG, BOLD flavor with minimal effort. Whether you plan ahead to marinate overnight for maximum Marbella flavor or you want to get a delicious dinner on the table with only a few minutes of prep time to spare, this recipe is a must-make.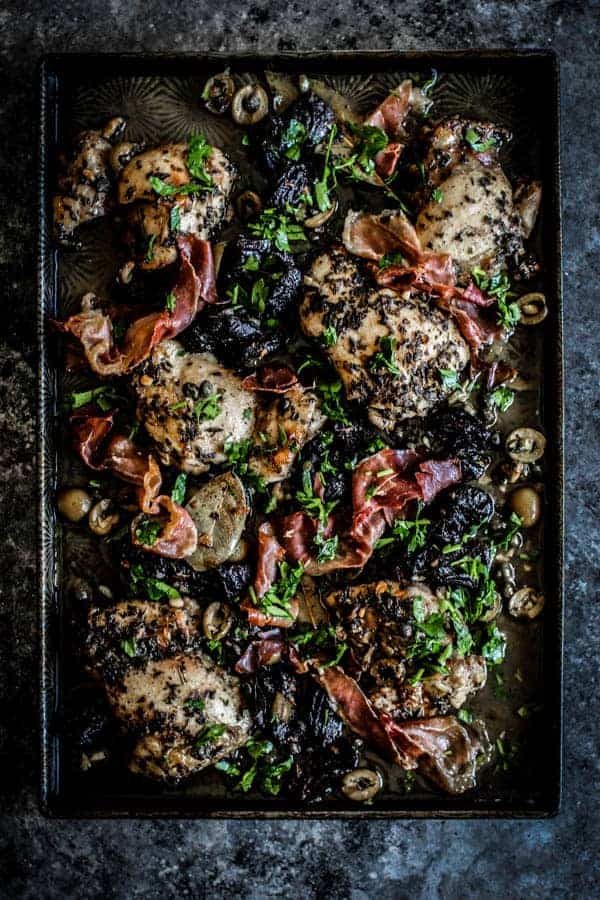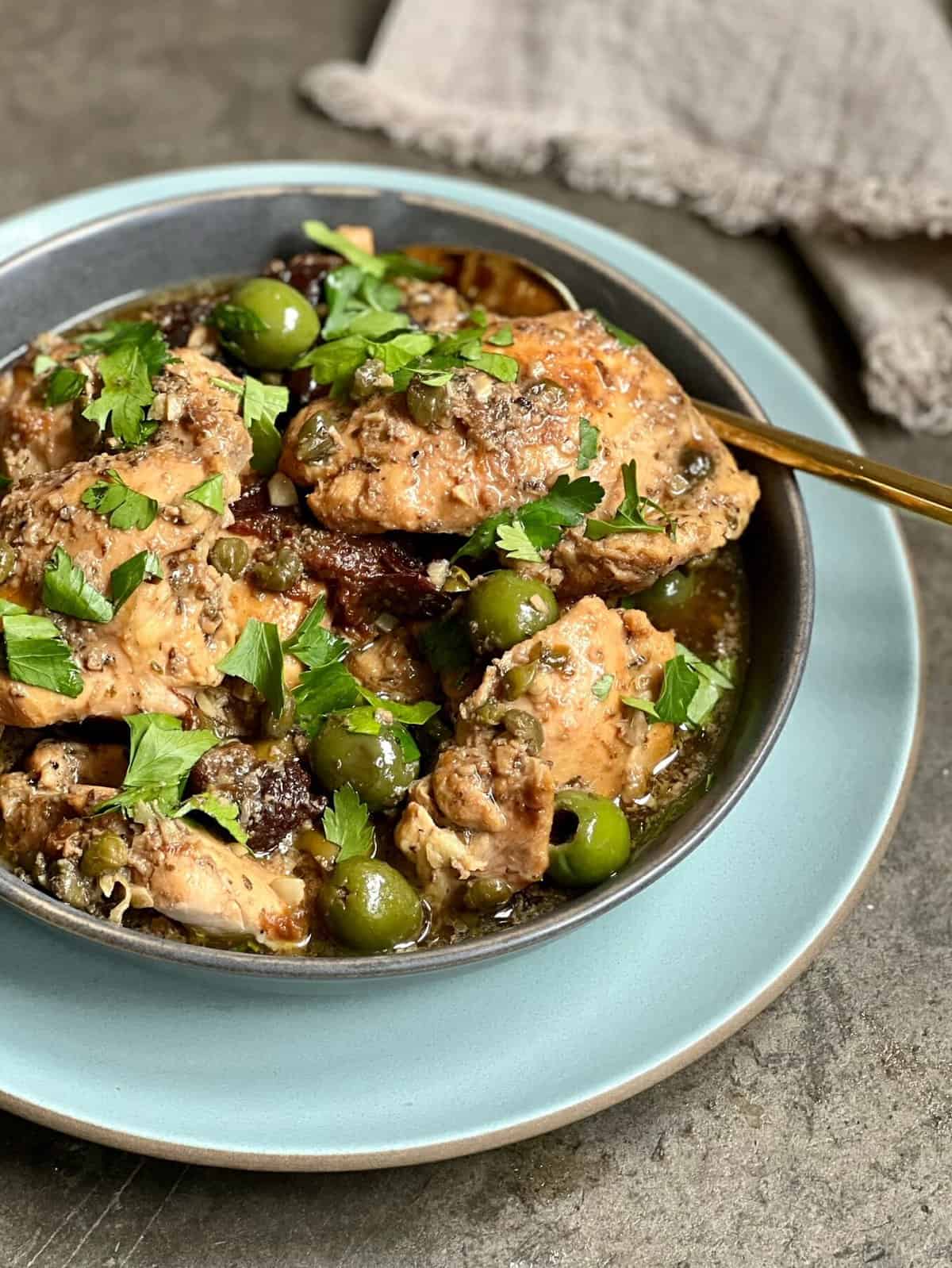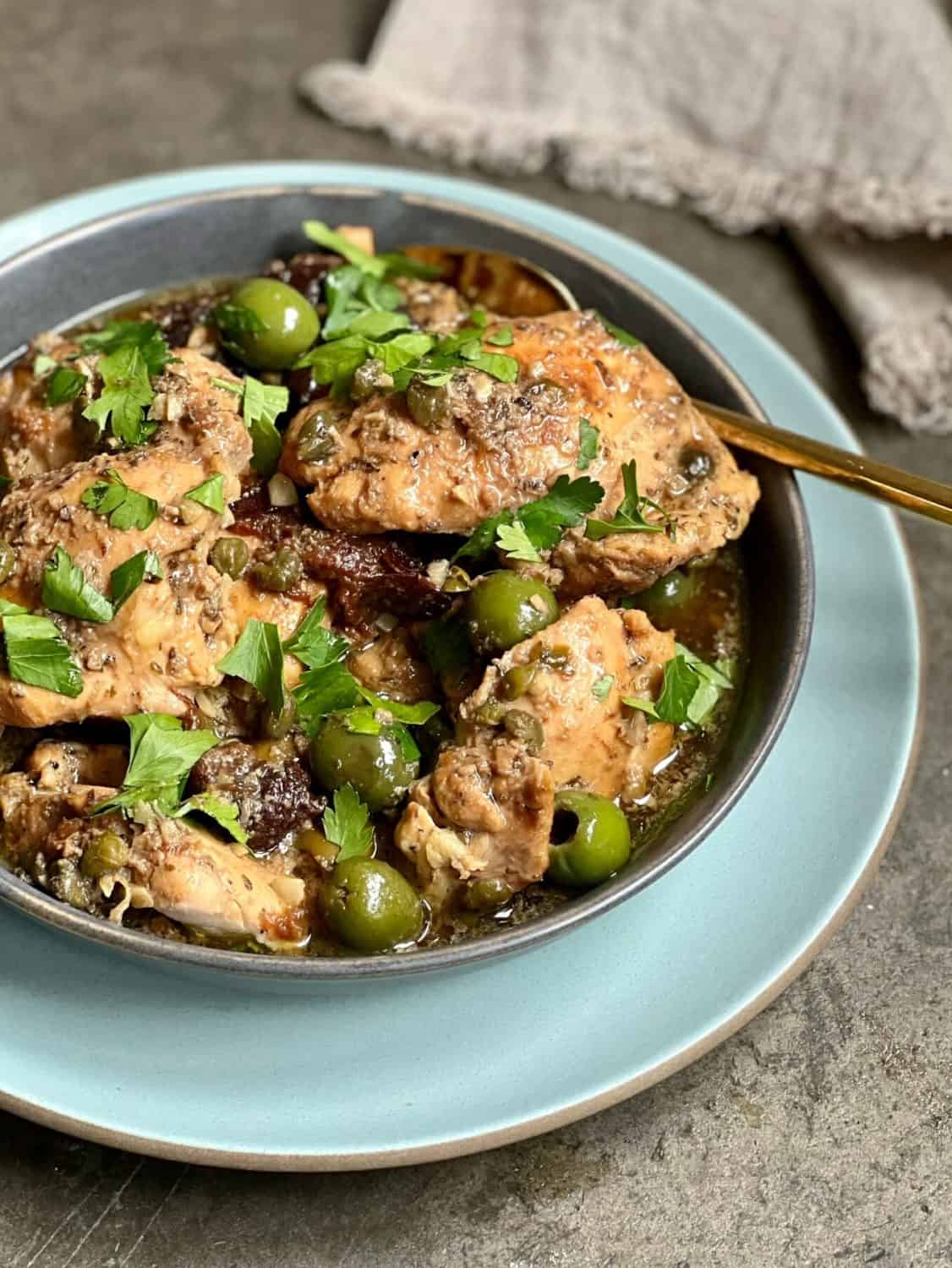 Mom's Kitchen Handbook's recipe for Marbella is a sweet, savory, tangy combination of chicken thighs, prunes, and olives like the original; only it cooks up in the slow cooker. After several hours of cooking low and slow, the chicken is fork-tender and infused with fabulous flavor.
This simple recipe for roasted chicken legs in the oven, Marbella style, will soon rise to the top of your favorites list! Despite its clever and unusual flavor combination, the end result is quite mild and very kid-friendly. Briny capers and olives make a perfect companion for sweet prunes and brown sugar in this succulent chicken dish that will have you and your kids coming back for more!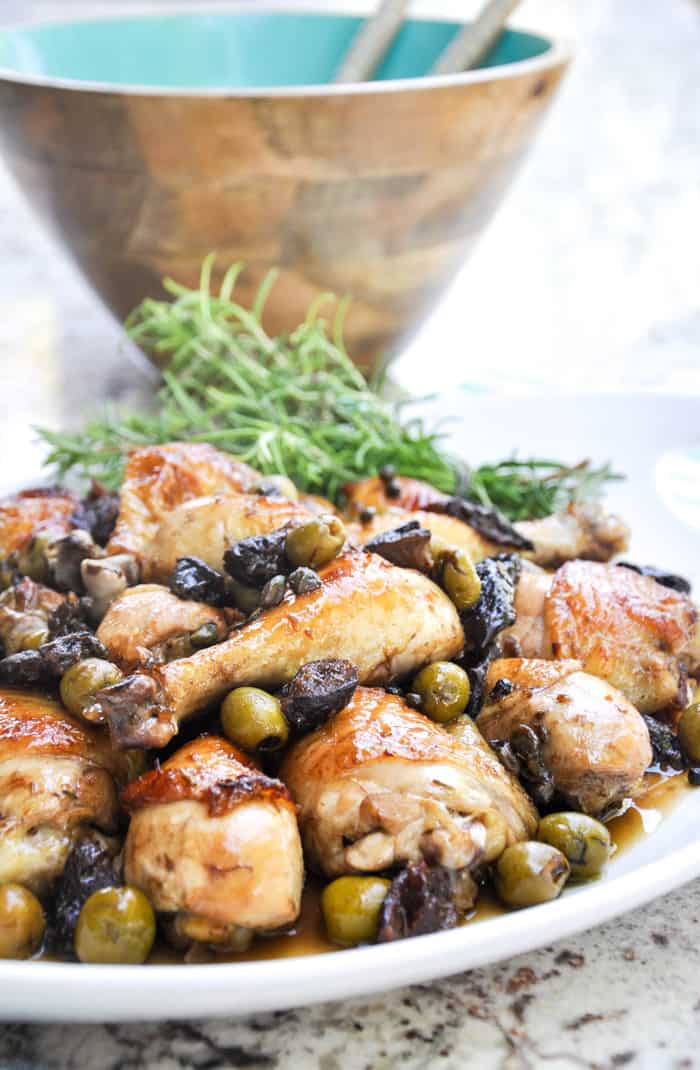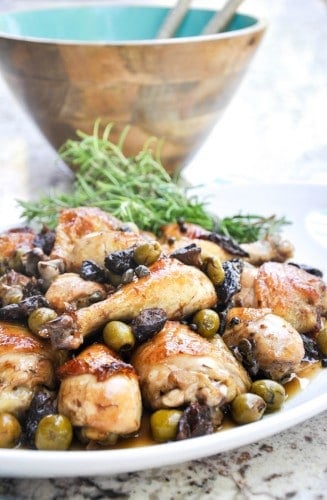 BE SURE TO SHARE YOUR MARBELLA-INSPIRED CREATIONS WITH US BY SNAPPING A PIC AND TAGGING US ON SOCIAL USING #CAGROWN.
Craving more CA Grown goodness? Follow us on Pinterest for fresh and fabulous recipe inspiration!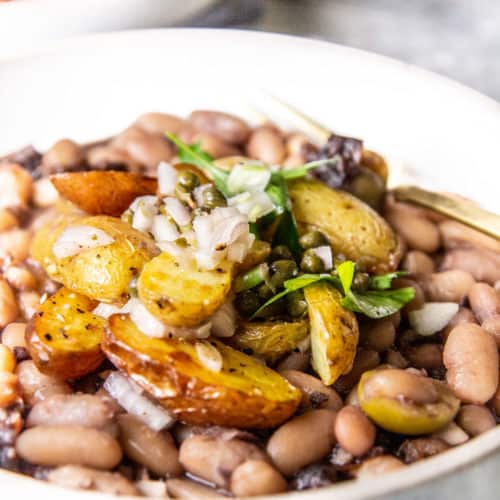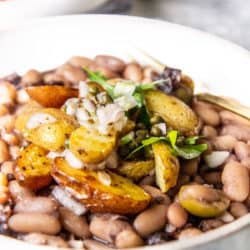 Roasted Potato & Bean Marbella
This plant-powered spin on the iconic Chicken Marbella recipe is filled with tender California-grown beans and roasted fingerling potatoes. This recipe is sure to be a hearty hit at your table!
Ingredients
1 pound California-grown dried beans thin-skinned, creamy beans like cannellini or Marcella variety
½ cup plus 2 tablespoons extra-virgin olive oil plus more for finishing
3 fresh or dried bay leaves
1 teaspoon dried oregano
Kosher salt and freshly ground pepper
4 garlic cloves chopped
1 cup dry California red wine
½ cup halved California Ripe Green olives
½ cup roughly chopped California prunes
1 pound fingerling Yukon Gold potatoes halved lengthwise
2 tablespoons extra-virgin olive oil
Kosher salt and freshly ground pepper
1 large shallot minced
1 teaspoon red wine vinegar
2 tablespoons chopped capers
Torn fresh parsley leaves and tender stems
Instructions
To cook the beans: Rinse the beans, then add them to a large, heavy pot and cover with enough cool water to generously immerse (about 12 cups). Add ¼ cup olive oil, the bay leaves, oregano, and 1 teaspoon salt, then bring to a boil over high heat. Once the liquid comes to a boil, reduce the heat to medium-low and simmer, stirring occasionally, until the beans are very tender, 1½ to 2 hours. Add extra water by the cupful as needed to keep the beans immersed.

To roast the potatoes: Heat the oven to 375 °F. On a large sheet pan, toss the potatoes with 2 tablespoons olive oil; season generously with salt and pepper, and toss to coat. Roast, stirring once about halfway through, until the potatoes are golden-brown and tender, about 30 minutes. Set aside.

To finish the beans: In a large, deep skillet, heat 2 tablespoons olive oil over medium heat. Add the chopped garlic and sauté until soft and fragrant. As soon as the edges of the garlic start to color, add the red wine and simmer until the wine is reduced by half, 5 to 10 minutes.

Using a slotted spoon, transfer the cooked beans (you should have about 7 cups) to the reduced wine in the skillet, then add about 2 cups of their cooking liquid — you want just enough to mostly cover the beans. Add the olives, prunes and another ¼ cup olive oil, and simmer over medium, stirring occasionally, until the flavors meld and the liquid thickens slightly to form a sauce, 10 to 15 minutes. Season to taste with salt and pepper.

To finish the potatoes: In a medium bowl, combine the minced shallot with the red wine vinegar. Add the potatoes, capers, and parsley, and toss to coat. Season to taste with salt and pepper. Place the potatoes on top of the beans, drizzle with olive oil and serve.
Video
Nutrition
Calories: 605kcalCarbohydrates: 72gProtein: 19gFat: 26gSaturated Fat: 4gPolyunsaturated Fat: 4gMonounsaturated Fat: 18gSodium: 259mgPotassium: 1353mgFiber: 22gSugar: 9gVitamin A: 172IUVitamin C: 16mgCalcium: 145mgIron: 5mg