Old World Charm at Temecula's Europa Village
Europa Village in Temecula, Ca. is quickly becoming one of the valley's most visited wine-tasting destinations. It's modeled after historic wine regions in Italy, Spain, and France, and offers wine and olive oil tasting, dining, boutique hotel rooms, and special events. A portion of the project is still under construction, but there are plenty of experiences for visitors to enjoy. The California Grown team recently had a chance to visit the picturesque Temecula Valley and to speak with some of the team at Europa.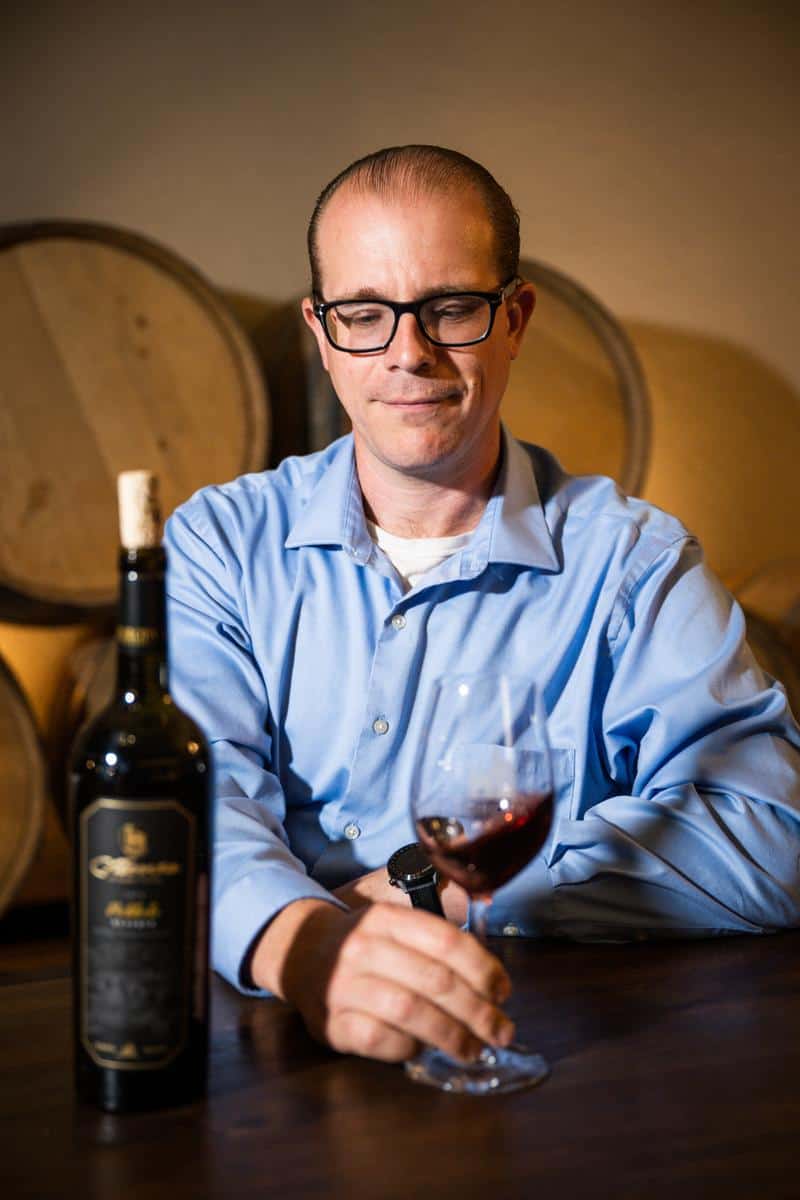 Matt Rice, director of winery operations, was excited to share the concept of the evolving property. "Our vision is to bring the great hospitality and traditions of France, Spain, and Italy right to Temecula Valley, Southern California wine country," says Matt. Their vision includes Bolero – their Spanish-style winery which boasts a tasting room, restaurant, and shop. It also includes Vienza, their Italian-style winery featuring wine and olive oil tasting, a soon-to-be-open wine cave, a restaurant, and an Italian specialty food market. The final construction on the property will feature C'est La Vie, their French-style winery and hotel.
"Here at Europa Village we currently have two and soon-to-be three tasting rooms, each offering that unique ambiance and that wonderful cultural feeling of being immersed in each one of those different countries. Each one of those villages will have its own lodging, its own wine tasting and culinary experience," Matt explains.
As you might expect, the wines made in Europa Village are styled after their European counterparts, "We make at least 45, sometimes as many as 55 different wines," says Matt. "We also make a huge range of wonderful sparkling wines. And the neat thing that we do here too is that we do small lots of our most limited and special wines," he enthuses.
Spanish-Style Farm-to-Fork Cuisine in Temecula Valley
Wine is just one part of the Europa Village experience – farm-to-table dining is another. The first restaurant Bolero is helmed by Chef Hany Ali. Hany, the Executive Chef of all culinary operations for the resort, originally hails from Cairo, Egypt. Chef Hany was inspired to enter the culinary field in part because of his mother's incredible cooking. On first impression, Hany looks like an imposing figure, but his gentle demeanor indicates otherwise. "I come from a family of four brothers and I am the smallest of the four so those were happy eaters," he says with a smile. "It was fascinating watching my mother producing breakfast, lunch, and dinner for this size of people. She gave us rice and lamb and vegetables and it all got ready at the same time. It's fascinating! That's what got me into cooking."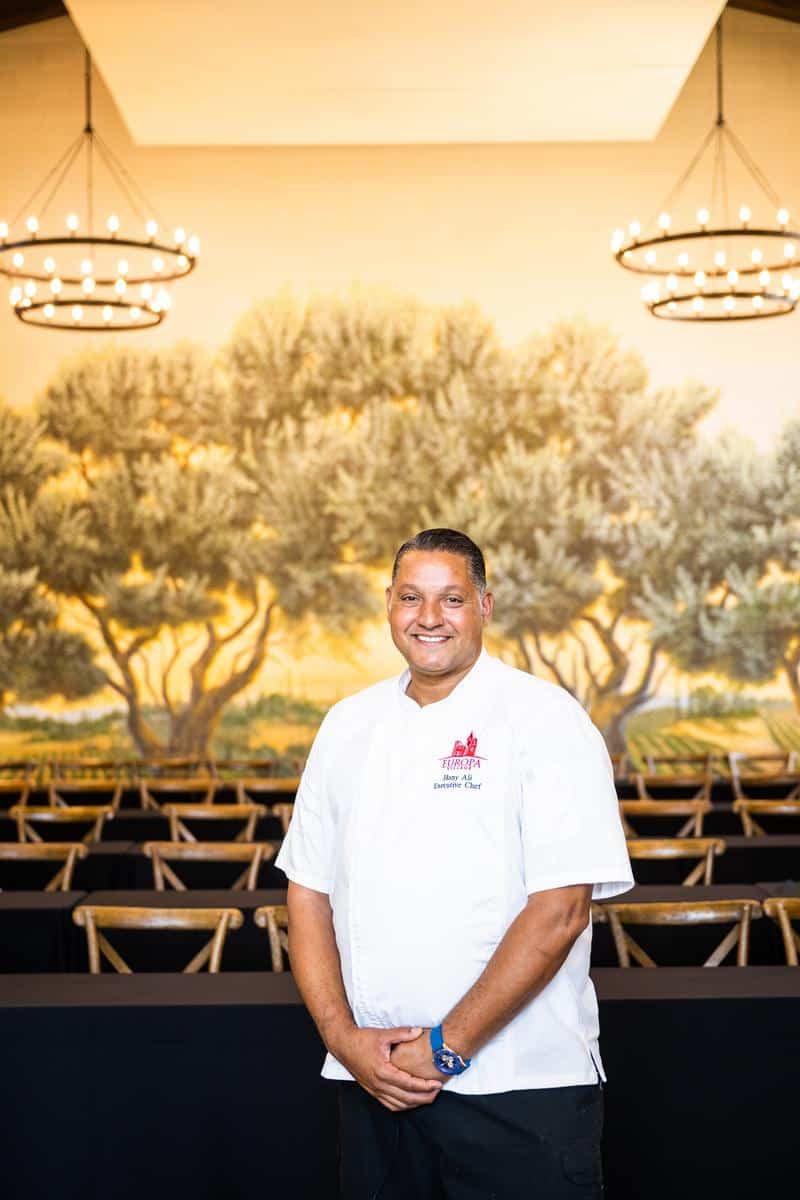 Hany went to the Culinary Institute in Egypt and had additional training in Europe. It was love that brought him to the United States. "My wife was born and raised in Laguna Beach. She was on spring break in Egypt with her mom. We met and that's how I ended up in California," he says with a twinkle in his eye.
Despite his extensive culinary experience, when Hany came to the U.S. he could only find work as a dishwasher. "At the end of the day, as long as I'm around food, I'm ok with that," he says. Hany's persistence and strong work ethic paid off and he worked his way up the ranks, eventually becoming head chef at an elite golf club in Newport Beach. After he moved his family to Temecula, he was scouted by Balero. Hany recalls when they asked him if he'd be interested in getting their restaurant program up and running. "I said yes. And we came. We even put the tables and the chairs together. We will be three years open here at Bolero," remarks Hany.
Hany's culinary philosophy is that the customer is always right. He teaches his team to cater to the personal tastes of each guest. "We look for a team that has no fear to put their heart into what they do. We make sure that everyone that comes to work here is ready to do whatever you want them to do because we're trying to connect with you. We want you to have the experience that you deserve. We demand quality in our team so we can meet the high expectations of our guests," says Hany.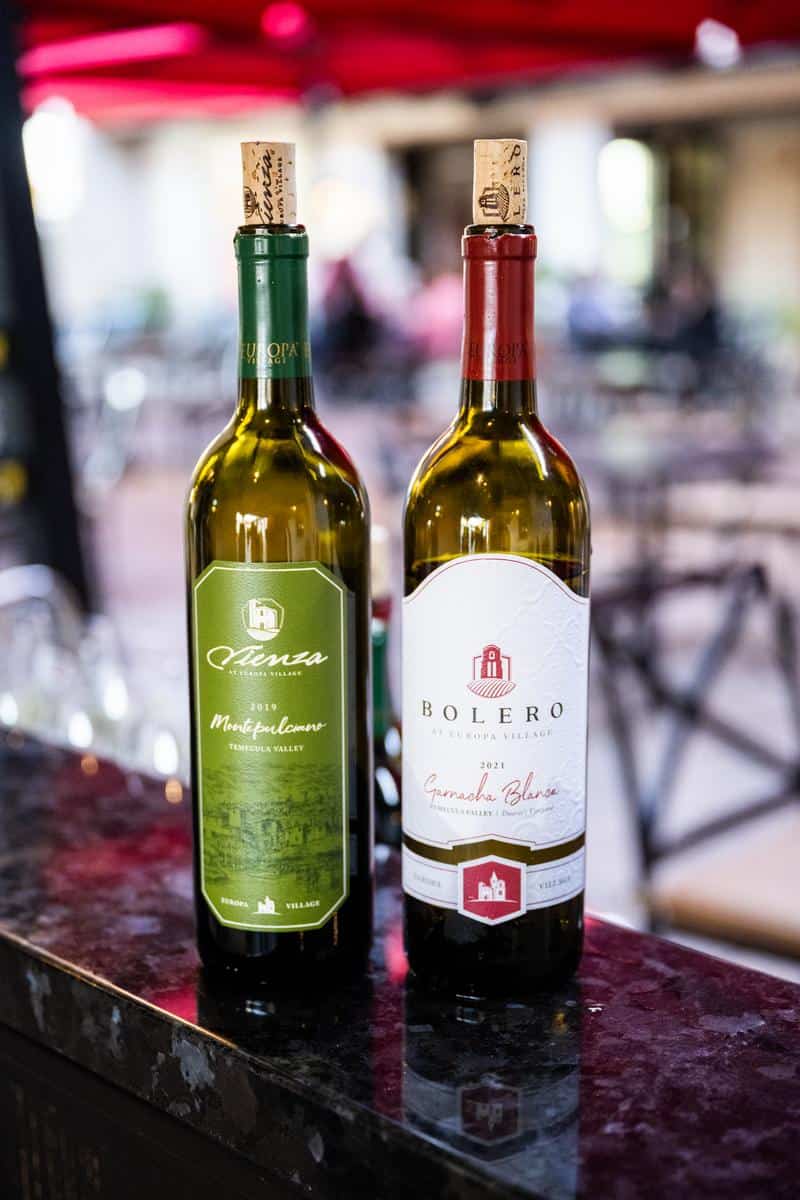 At Europa Village They Invest in their Team and the Community
Impressively, all of the servers at Europa Village are certified Sommeliers – level 2 in the tasting room and level 1 in the restaurants. Their restaurant wine list obviously includes many of their house-produced wines, but also includes an extensive list of California wines and Spanish wines. "We want to make sure they know that our Wine Spectator award-winning wine list is something that's not offered anywhere else. And to give them the ability to describe these wonderful wines," says Matt. It creates an elevated experience for both seasoned wine enthusiasts and people who are just trying wines for the first time. "Based on what you told us you liked, you'll now find yourself drinking a wine that you never would've tried, but you'll enjoy for years and years to come and hopefully open your horizons to even more delightful wines in the future," he adds.
Like most folks we talked to in the Temecula Valley, Hany stresses the incredible support of the local community. He meets regularly with fellow chefs in the area to talk about how to raise Temecula's profile. "We talk about what's new at the market, who are the new farmers, what they're producing," he says. "We have all these new ideas, this collaboration. It's not a competition. We put our differences aside and focus on the larger picture. What's going to put Temecula on the map? We have everything it takes to be an independent valley that produces good wine, good food and the people here are good-hearted," he adds.
Both Matt and Hany are also enthusiastic about the commitment of the owners' of Europa Village's to giving back to the community. Hany in particular is proud of his work with local schools. They provide kitchen training to special needs kids in the local school district and plan to soon expand that training to front-of-the-house work as well. "Twice a week they come in and peel potatoes, peel carrots, sauté mushrooms. We teach them about the [kitchen] culture. We teach them where we got our product from, and what it takes for a farmer to grow a carrot," he remarks.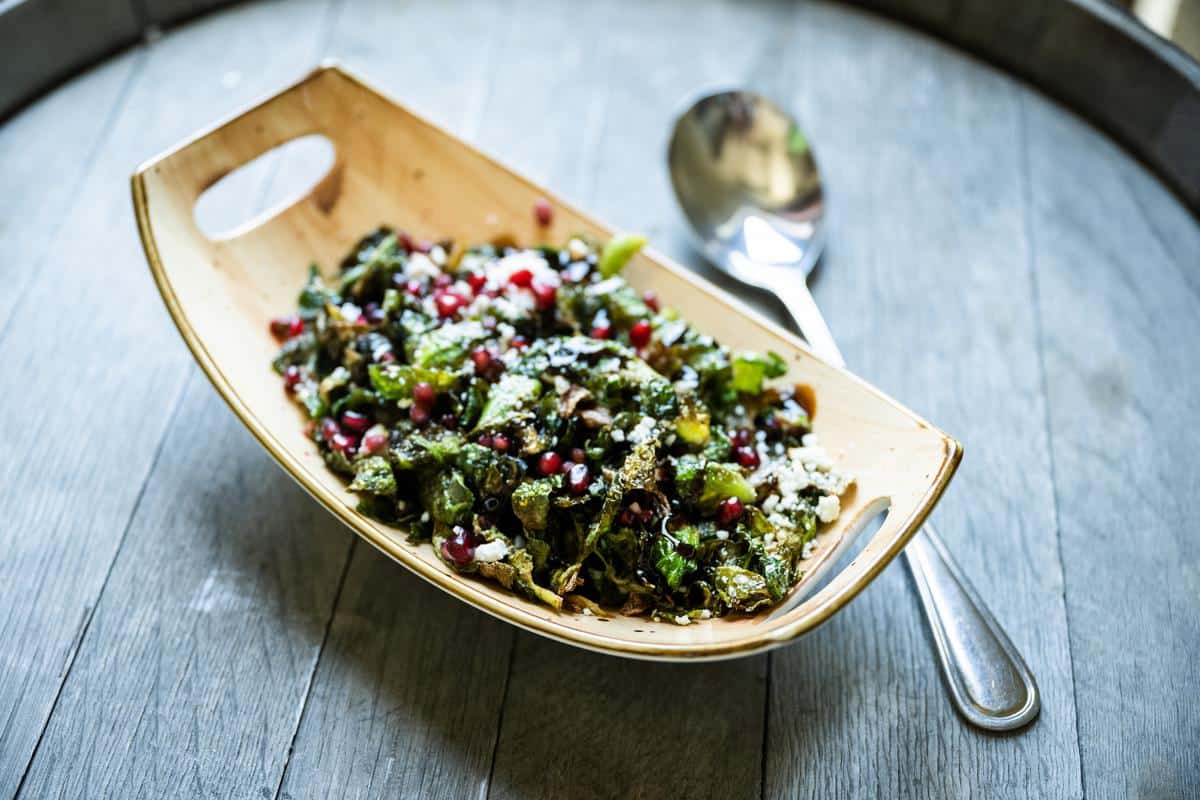 California Dreamin' in the Temecula Valley
Hany isn't shy about his love for his adopted homeland. As a chef, he marvels at the year-round bounty at his doorstep. "I'm always at the farmers market, every Saturday, I never miss. I love California growers and all their hard work to provide us with all these good things," he says. "We just do the easy part. They're the ones working, waking up at 4 o'clock in the morning to water their fields and make sure things are growing right. I wish I had the ability to visit every farm and thank them in person."
Hany wants everyone to feel comfortable with fresh, seasonal ingredients and to learn how to use them in their own cooking at home. At Europa Village, they offer cooking classes throughout the year where you can learn to make some of his most coveted recipes. They also started what they call the Europa Table Culinary Club, a subscription kit that arrives every 90 days complete with the dry ingredients needed for one of Hany's recipes with access to a how-to cooking video. "You have no idea what's coming. Then you receive the shipment on your doorstep and you have a recipe and you have mystery ingredients," says Hany. "It's like you're doing 'Chopped' in your own house…we encourage you to not be afraid in the kitchen. Take those steps, it's ok to make mistakes."
Matt wants everyone to know that when you visit Europa Village you can expect a personal experience, tailored to your own tastes. "Are you a new wine person? Are you not? The staff goes through which wines they think would be best, and they go through each single wine tasting in depth and detail no matter who," he says. "We have this huge range of wines to be able to offer here, in all different styles which means that no matter what you like, if you come here and just give us an inkling of what you'll enjoy with how well trained the staff is and how receptive they are, they're gonna be able to create a wonderful, memorable experience for you."
When you visit, don't miss the chance to eat some of Chef Hany's incredible Spanish-style cuisine at Bolero. His passion for food is evident and his dishes sing with flavor. "I gotta breathe to live, and I gotta feed people. The big guy put us on this planet for a reason, and I'm a strong believer that my reason is to satisfy others and feed people," he says with a big smile.
Visit Europa Village
Article by Alison Needham. Images by James Collier