The Ultimate Guide to Wine Tasting at Halter Ranch in Temecula
Welcome to the ultimate guide to wine tasting at Halter Ranch in Temecula, where the art of winemaking meets the picturesque beauty of Southern California. Nestled in the heart of Temecula Valley, this tasting room is a hidden gem for wine enthusiasts seeking a unique and unforgettable tasting experience.
Halter Ranch Temecula is an outpost of Halter Ranch Vineyard Estate in Paso Robles, CA. The Temecula Tasting Room offers the Central Coast wines Halter Ranch is known for, as well as limited production wines from the Temecula Valley.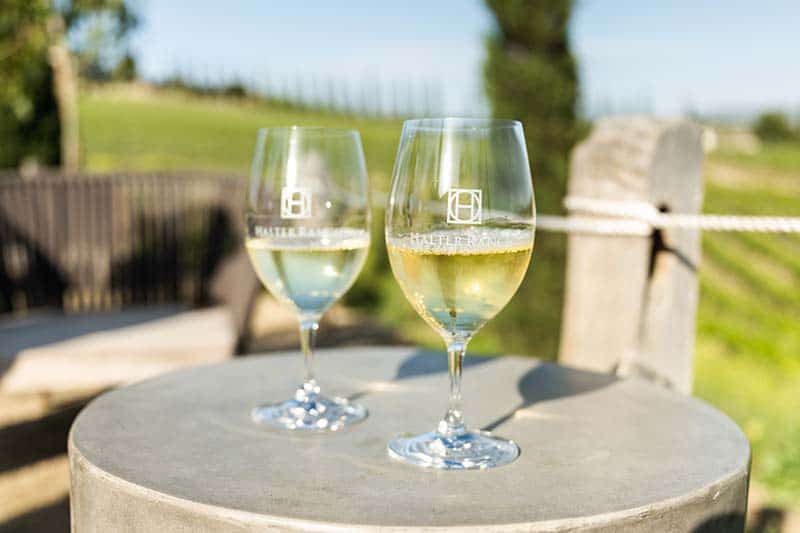 Whether you are a novice wine lover or a seasoned connoisseur, this guide will provide you with insider tips, expert recommendations, and a glimpse into the rich history and passion that goes into every bottle at this Temecula gem.
The Art of Wine Tasting at Halter Ranch in Temecula
Wine tasting is more than just sipping and swirling. It is an art form that allows us to appreciate the intricate nuances and flavors of a wine. At Halter Ranch, the art of wine tasting is taken to a whole new level. From the moment you step into their tasting room, their knowledgeable and friendly staff greet you and share their passion and love for their wine with guests – a passion that really shows.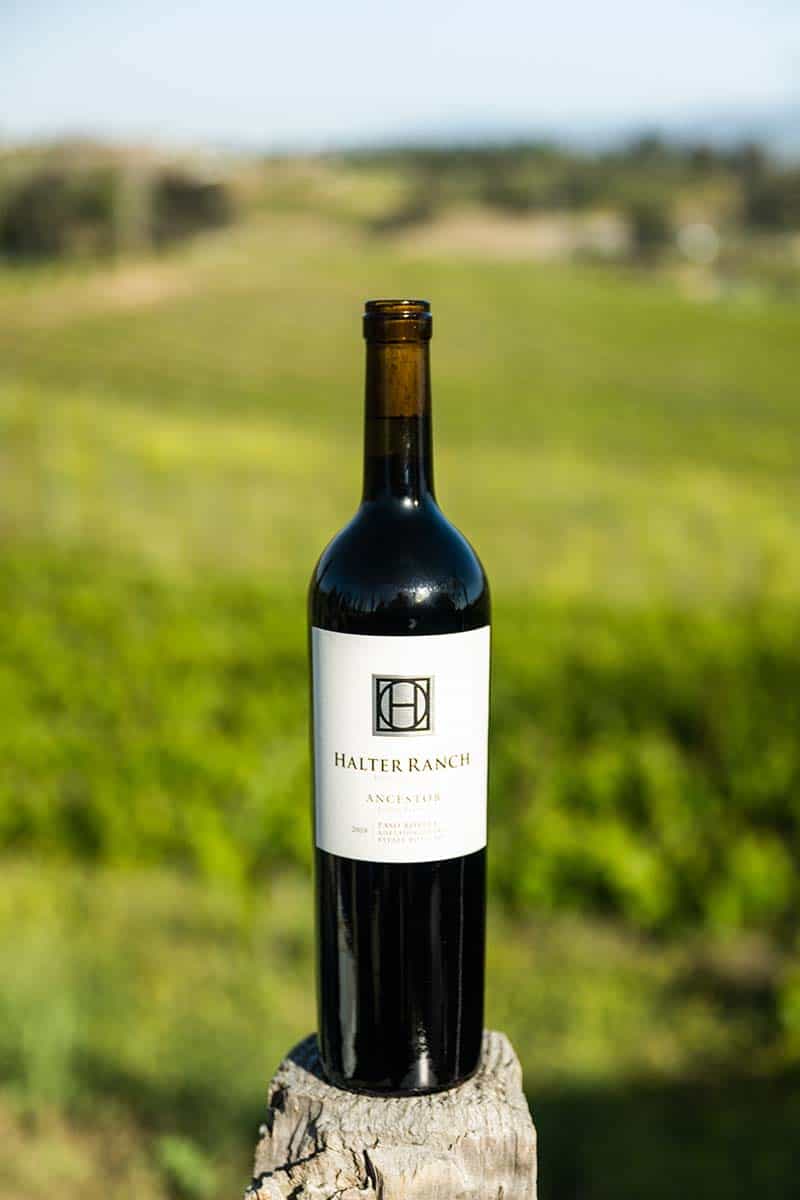 Understanding the Different Types of Wines at Halter Ranch
Halter Ranch offers a diverse selection of wines, ranging from crisp and refreshing whites to bold and robust reds. They craft each wine with attention to detail, resulting in a range of flavors and styles that will satisfy even the most discerning palate.
One of the standout wines is their Viognier. This white wine is known for aromas of white peach, apricot, pear, and a touch of white flowers – truly a memorable pour! It is the perfect choice for a hot summer day. If you prefer red wines, be sure to try their Cabernet Sauvignon. This full-bodied wine is rich and complex, with notes of blackberry, cassis, and a hint of oak. They also offer a variety of other wines, including Rosé, Grenache, Ancestor, and more. No matter your preference, there is a wine at Halter Ranch that is sure to please.
The Wine Tasting Process at the Halter Ranch Tasting Room in Temecula
At Halter Ranch, the wine tasting process is designed to be both educational and enjoyable. Upon arrival, a friendly staff member greets guests, guiding them through the tasting experience. The tasting room has a standing bar where guests can taste inside or take a seat outside in their beautiful outdoor space.
During the tasting, each guest is presented with a selection of wines to sample. The staff at Halter Ranch provides information about each wine. They explain each varietal, winemaking techniques, and tasting notes. If you invest time to go and take in beautiful wines in such a beautiful setting, don't rush through your tasting. Take your time to savor each wine, noting the flavors and aromas that stand out to you. You will find you are also free to ask questions or request additional information; the staff at Halter Ranch is always happy to share their knowledge and passion for wine with their guests.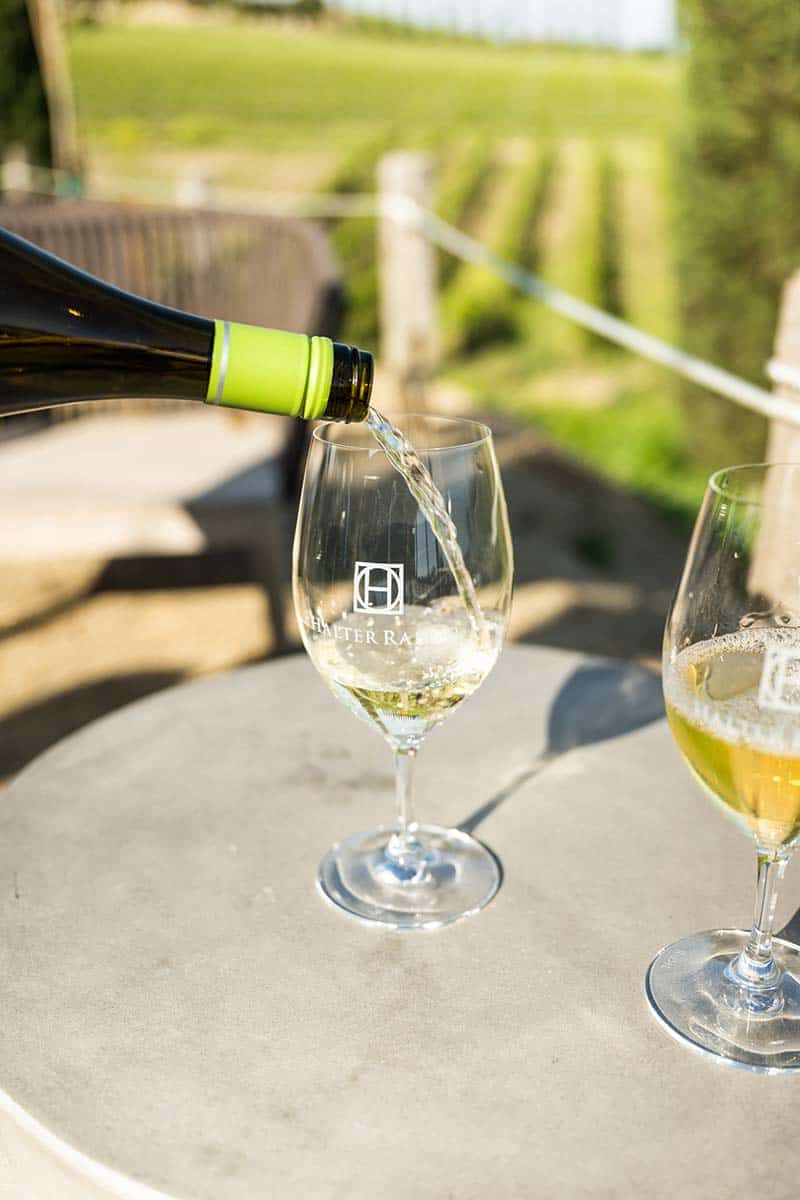 Tips for Enhancing Your Wine Tasting Experience at Halter Ranch.
To make the most of your wine tasting experience at Halter Ranch, here are some tips to keep in mind:
1. Pace yourself: Take your time to savor each wine and allow your palate to appreciate the flavors fully.
2. Take notes: Jot down your thoughts and impressions of each wine to help you remember your favorites. Trust us, the shining moments of each pour can get lost from one taste to the next, so it's best to document as you go.
3. Experiment: Don't be afraid to try wines that are outside of your usual comfort zone. You might discover a new favorite!
4. Join Halter Ranch's wine club: If you fall in love with Halter Ranch wines, joining their wine club is a great way to stay connected and enjoy exclusive benefits. As a wine club member, you can access limited-release wines unavailable to the general public. You will also receive discounts on wine purchases, invitations to exclusive events, and special offers throughout the year. Additionally, joining a wine club is a wonderful way to deepen your knowledge and appreciation for wine, as you will have the opportunity to try new wines and expand your palate
Planning Your Visit to Halter Ranch in Temecula
Halter Ranch is located in the heart of Temecula Valley, which is known for its stunning landscapes and charming small-town atmosphere. Consider extending your visit and exploring the other wineries, restaurants, and attractions that the region has to offer. Temecula Valley is a hidden Southern California gem that is just waiting to be discovered!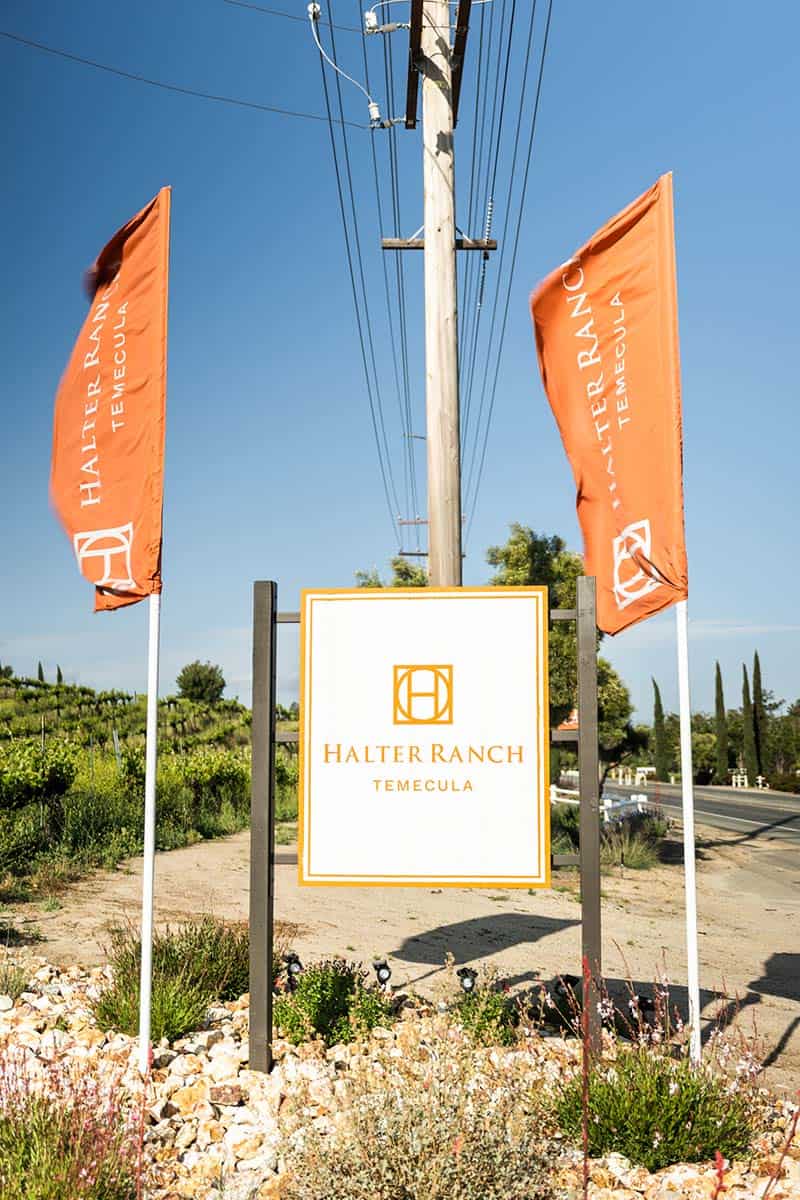 Hours: DAILY from 11:00 AM-6:00 PM
Address: 41300 Ave Biona, Temecula, CA 92591
Tasting Fee: $35
Walk-ins only, no reservations.
From the rich history of the winery to the exceptional wines and breathtaking views, Halter Ranch offers a truly memorable tasting experience. Whether you are a wine novice or a seasoned connoisseur, there is something for everyone to enjoy. So grab a glass, immerse yourself in the world of Halter Ranch, and let your taste buds be your guide.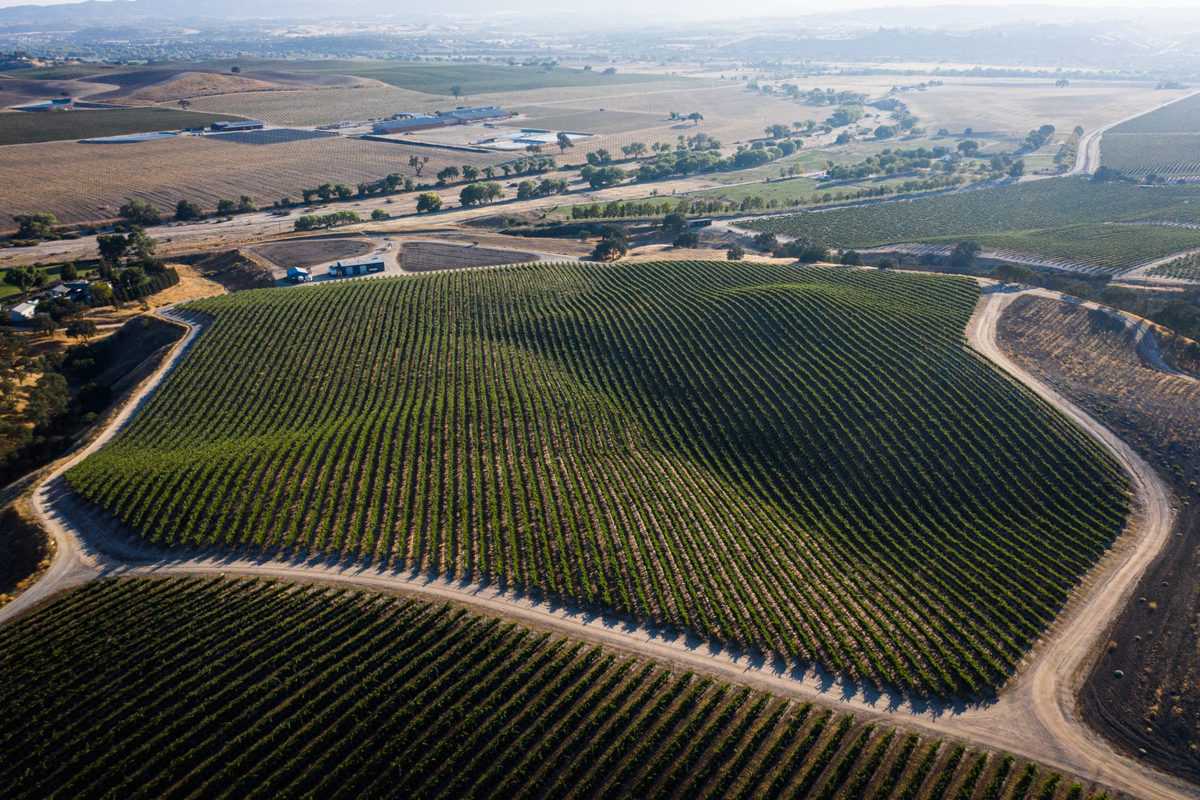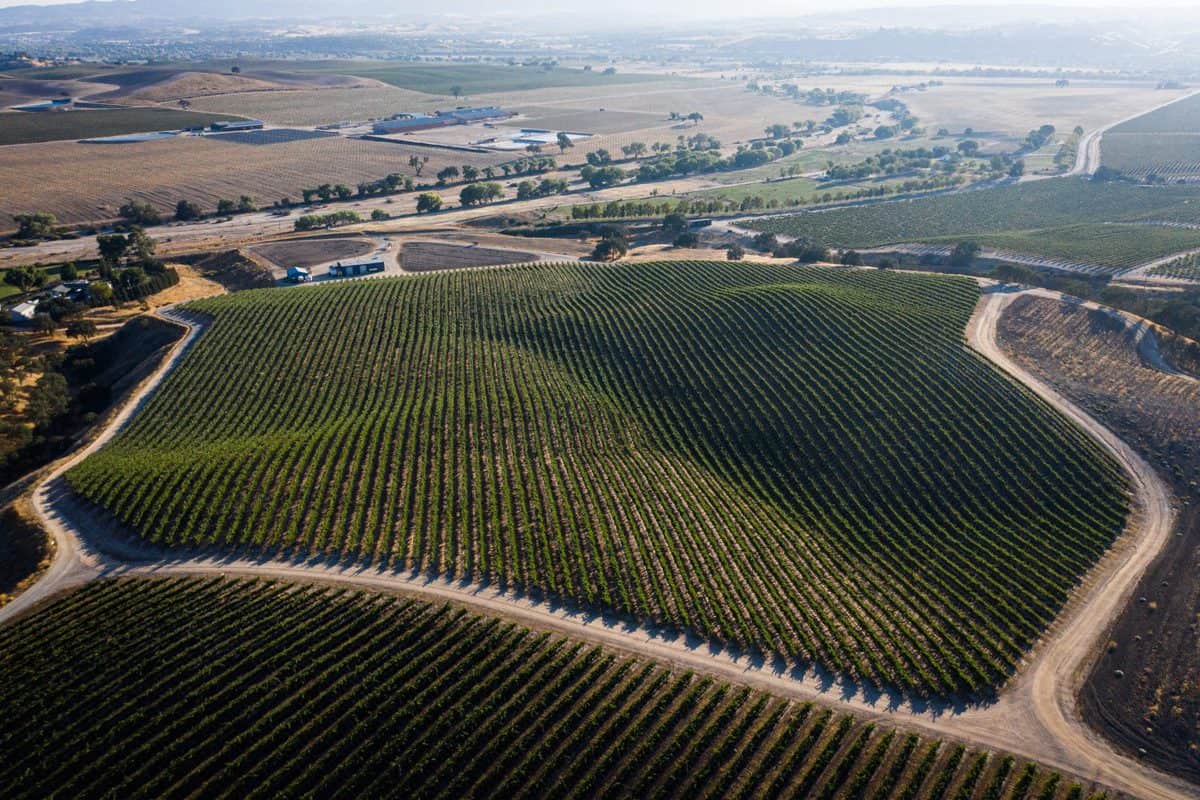 Hours: DAILY from 10:30 AM-5:00 PM
Address: 8910 Adelaida Rd, Paso Robles, CA 93446
Tasting Fee: $35 | $50
This article was written by Meg van der Kruik. Photo credit James Collier for California Grown.