Urban Farming in a Food Desert: Three Sisters Gardens
Three Sisters Gardens is creating urban farms in an unlikely food desert, one abandoned lot at a time.
Three Sisters Gardens is championing urban farming in West Sacramento's food desert. If you know much about California's agricultural industry, the fact that any part of Sacramento is considered a food desert is probably a little surprising. While Southern California is known for its beaches and Northern California the tech industry, Central California's claim to fame is farming. Sacramento is situated at the northern end of California's Central Valley. This area is widely known as one of the most productive agricultural areas in the nation. Over 250 specialty crops thrive in this fertile valley, and California farmers grow just over 50% of the nation's fresh produce. So how is it possible to have a food desert in an area famous for abundance?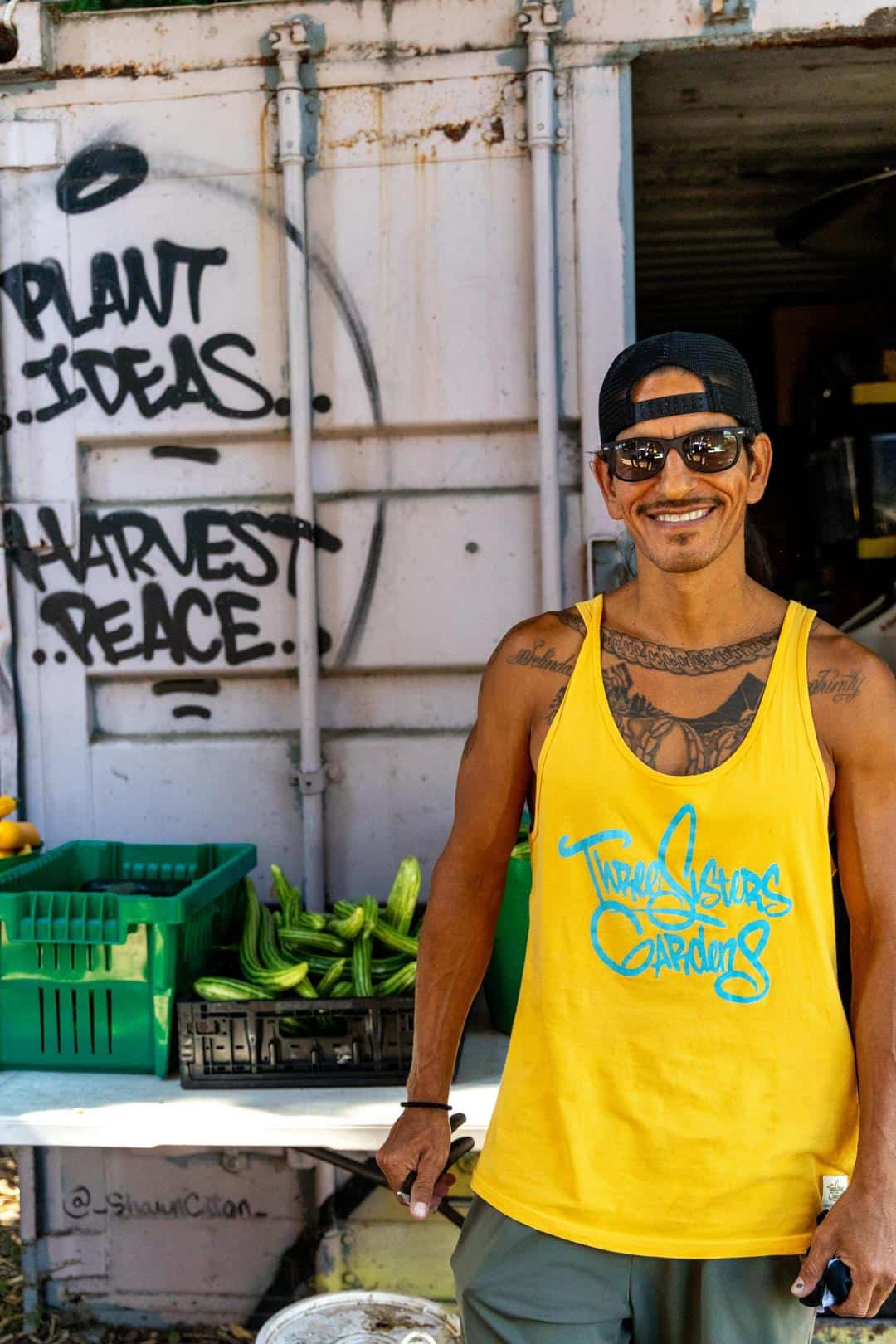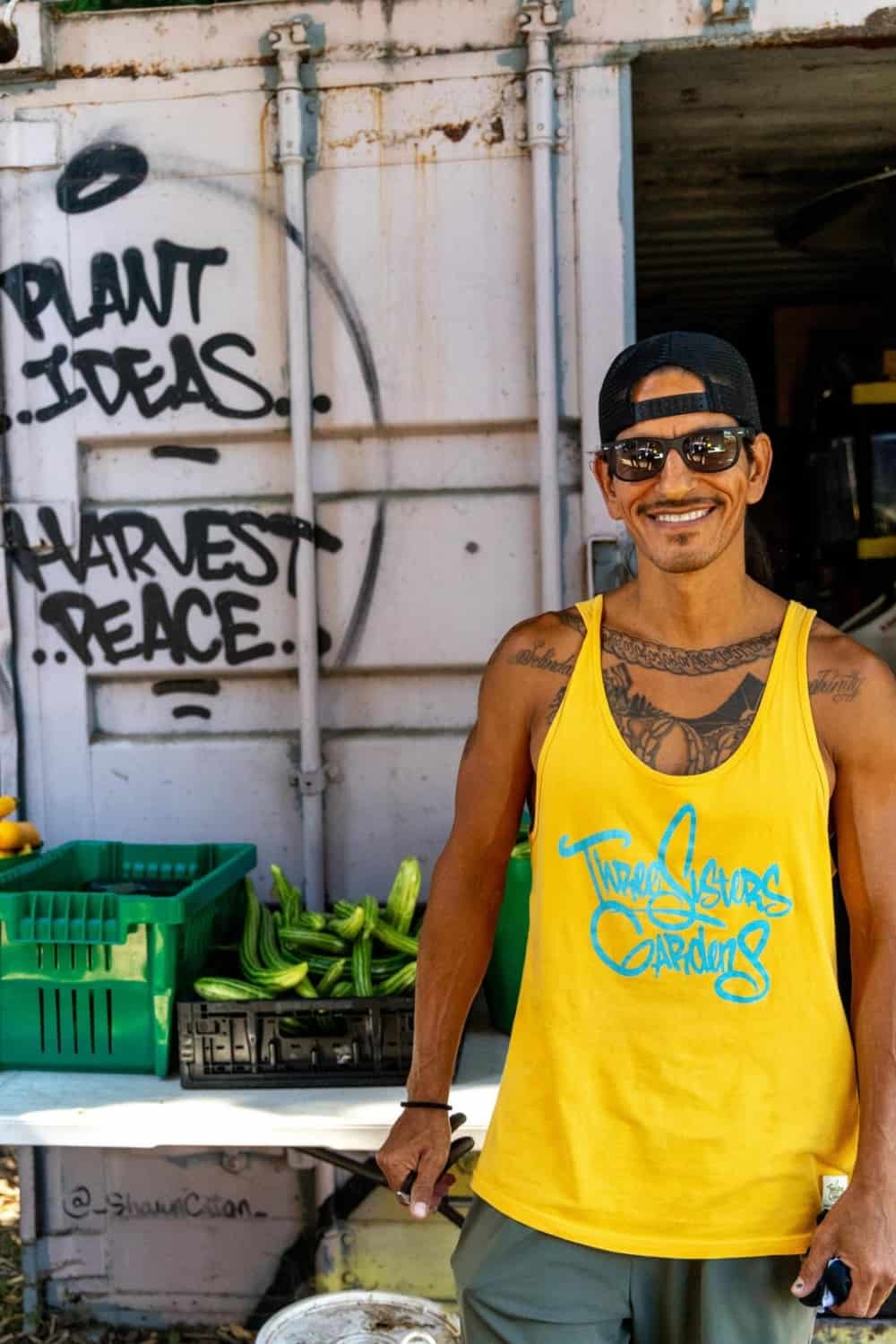 What is a food desert?
The USDA defines a food desert as a low-income area with little to no access to healthy produce. For urban areas specifically, this means that most of the population lives more than a mile from the nearest supermarket or grocery store. When lifelong Sacramento resident Alfred Melbourne discovered that his neighborhood qualified as a food desert, he set out to do something about it.
Guerilla farming for good
Alfred did not originally intend to start an urban farming or food sovereignty movement. He simply wanted to clear some of the vacant lots in his Sacramento neighborhood. Recently released from prison, Alfred was working but needed something to occupy his spare time. When one of his elders suggested the idea of growing food on the vacant lot, Alfred was intrigued. He spent the next three months hauling away trash, tending to the soil, and planting seeds. "We actually started in a guerilla garden, we didn't have permission," Alfred recalls. "Our friend lived next door, so we ran a hose, and we've just been growing there ever since."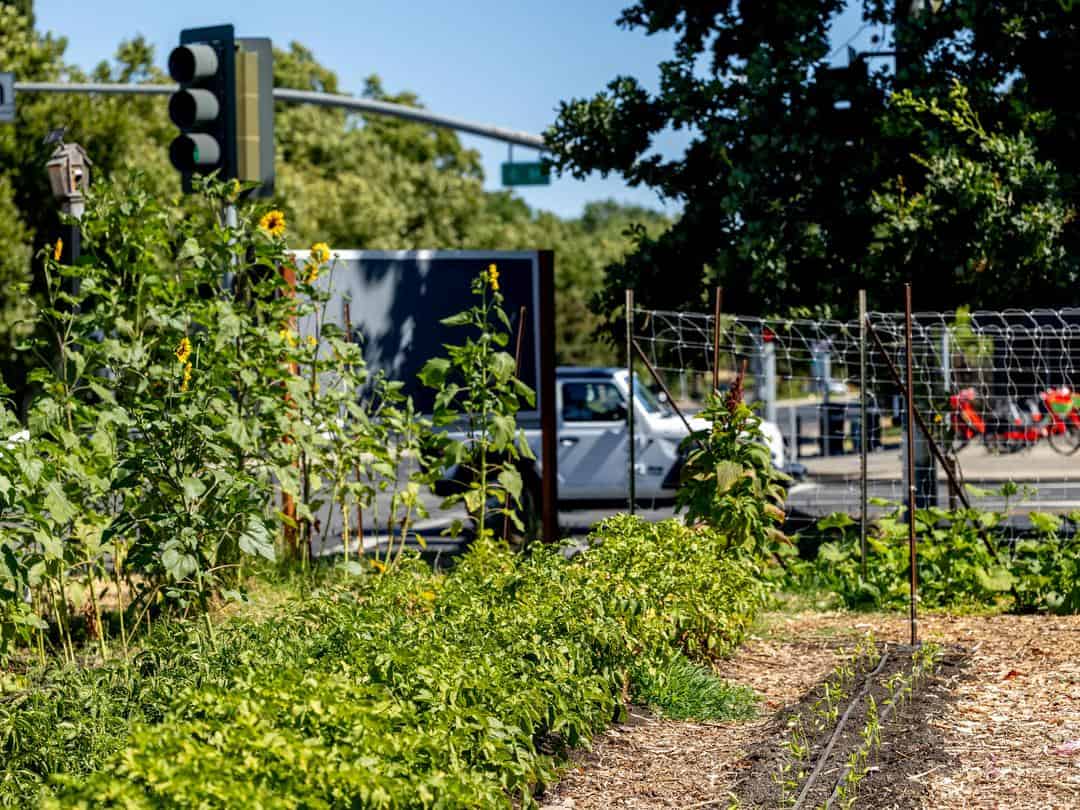 What is a Three Sisters Garden?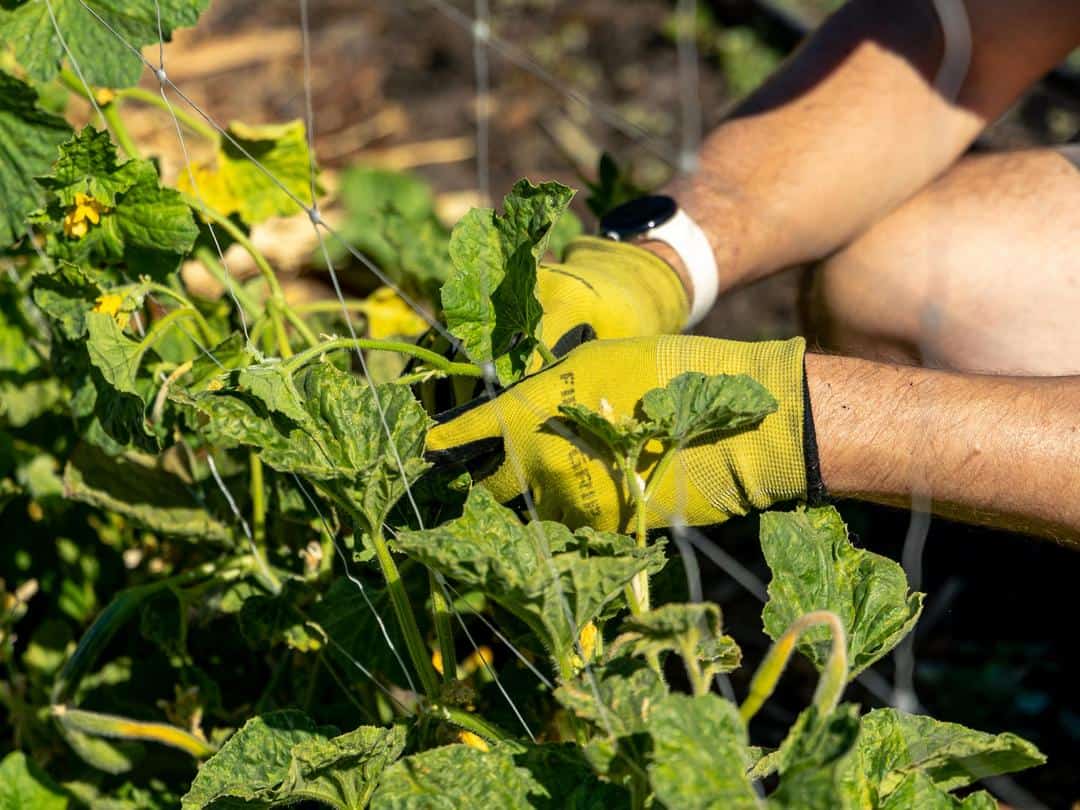 Alfred didn't have any farming expertise to draw on, so he learned to farm the old-fashioned way – by googling it. As a Native American, he wanted to stay true to the age-old principles of regenerative farming. Alfred embraced the Three Sisters Garden technique of companion planting practiced by Native Americans for thousands of years.
The Three Sisters Garden includes planting corn, beans and squash together because the three crops have a symbiotic relationship. Alfred elaborates, "The corn takes a lot of nitrogen to grow. So you plant nitrogen fixtures, the beans, right next to them and it helps the corn grow. Then you plant the squash that has the huge leaves that cover the ground, that inhibit the weeds and also keep the moisture in the ground. So the three plants just grow perfectly together and support each other. And of course, everybody loves corn, beans and squash," Alfred says with a smile.
A creative solution
In the midst of his project, Alfred learned that the surrounding area qualified as a food desert. In response, Alfred founded the Three Sisters Gardens non-profit in 2018.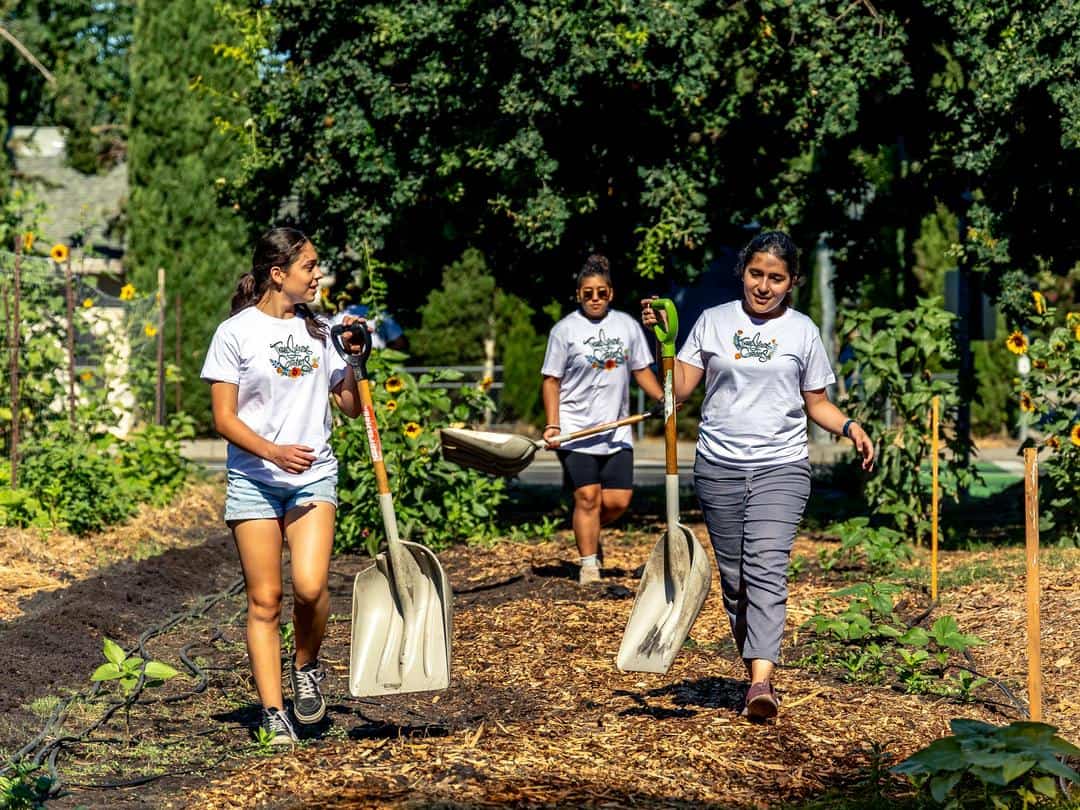 The Sacramento area non-profit teaches urban farming skills to at-risk, or as Albert calls them, "at-potential, high promise" youth. "Where you have a food desert and lack of programs over criminalizing youth, that's a recipe for a school-to-prison pipeline," he states.
Thinking about the relationship between food deserts and lack of programs, Alfred states, "Once I found out that was the case, I knew there was something that we could do about it. So, building up the soil and organic matter right here where we live and training youngsters to grow, harvest and distribute organic vegetables was a good solution for me," Alfred grins.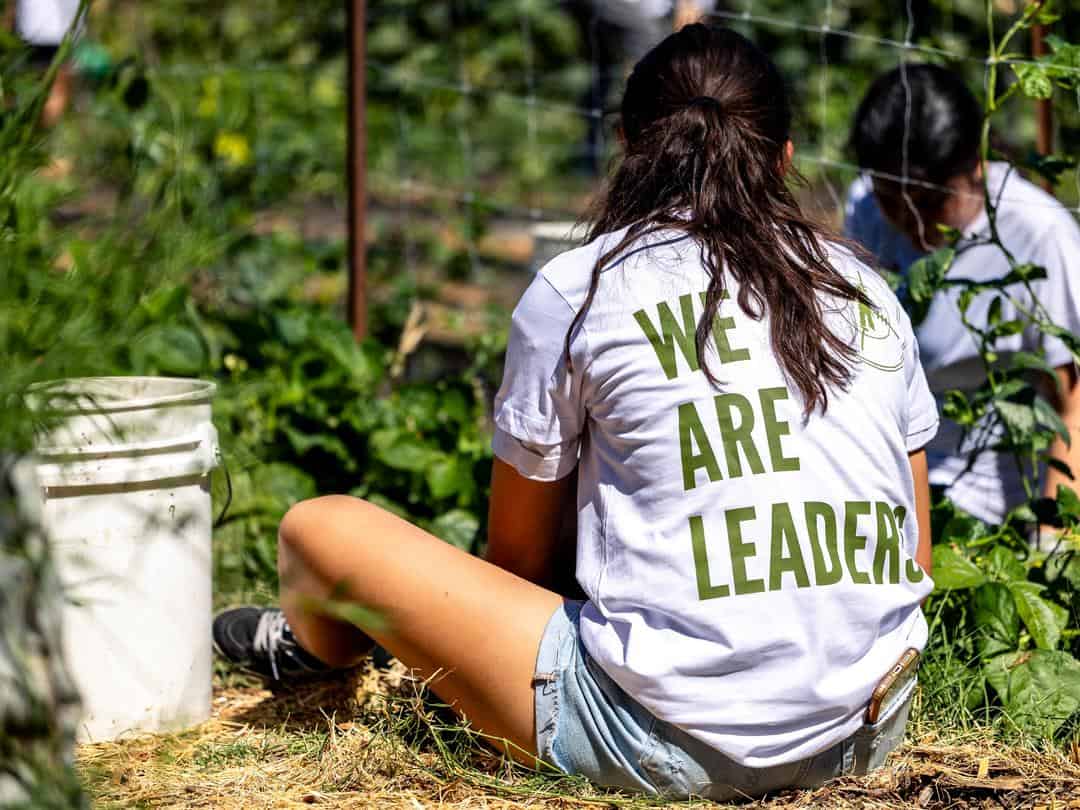 Turning abandoned lots into flourishing farms
Today, with the help of dozens of volunteers and trainees, Three Sisters Gardens maintains four urban farm sites in West Sacramento. Turning an abandoned lot into a flourishing farm isn't quite as simple as just clearing the property and planting seeds. "If we start a new plot, we test the soil first to make sure that it's not contaminated with lead or anything else toxic, that's gonna harm us," Alfred explains. "Once we get the soil samples back, we decide what we're gonna grow on that particular plot. And our soil samples will tell us what we need to add, if anything, to grow healthy, good vegetables. So we'll just start building up soil organic matter, low till no-till, we'll add our drip irrigation. If we have time, we'll cover crop the soil while we're waiting for a plan.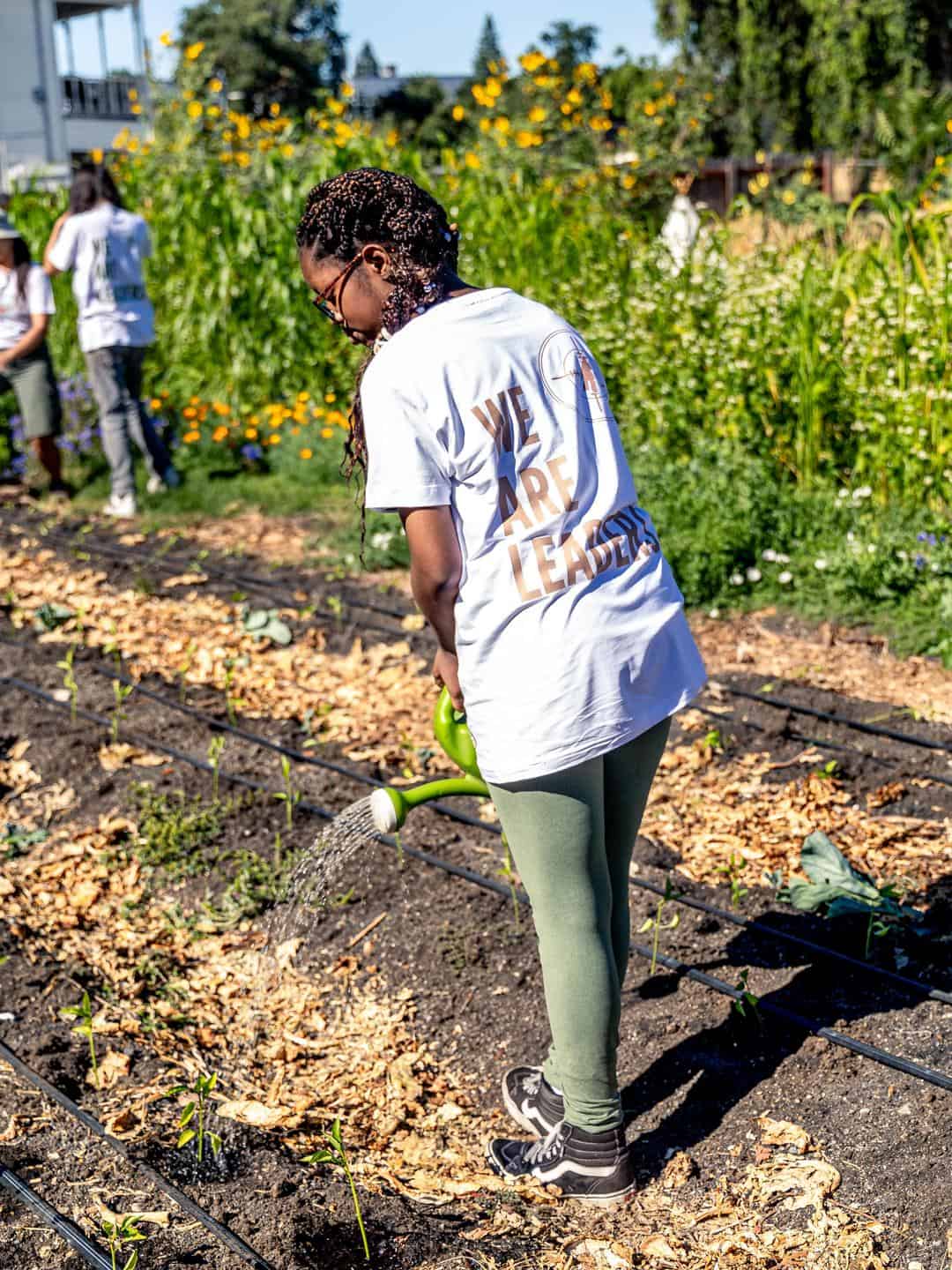 Finally, we'll decide how many beds we're gonna have, the length of beds, where our water is coming from. We're in an urban setting, so if we don't have subsidized water or a lower rate, we're paying residential rates. So we rebuild the soil so that we have to water less, right and we can get more out of it."
Despite the urban setting, attracting pollinators has never been an issue. Native wildflowers and ornamental flowers are planted at each location, luring bees and other beneficial insects to the garden.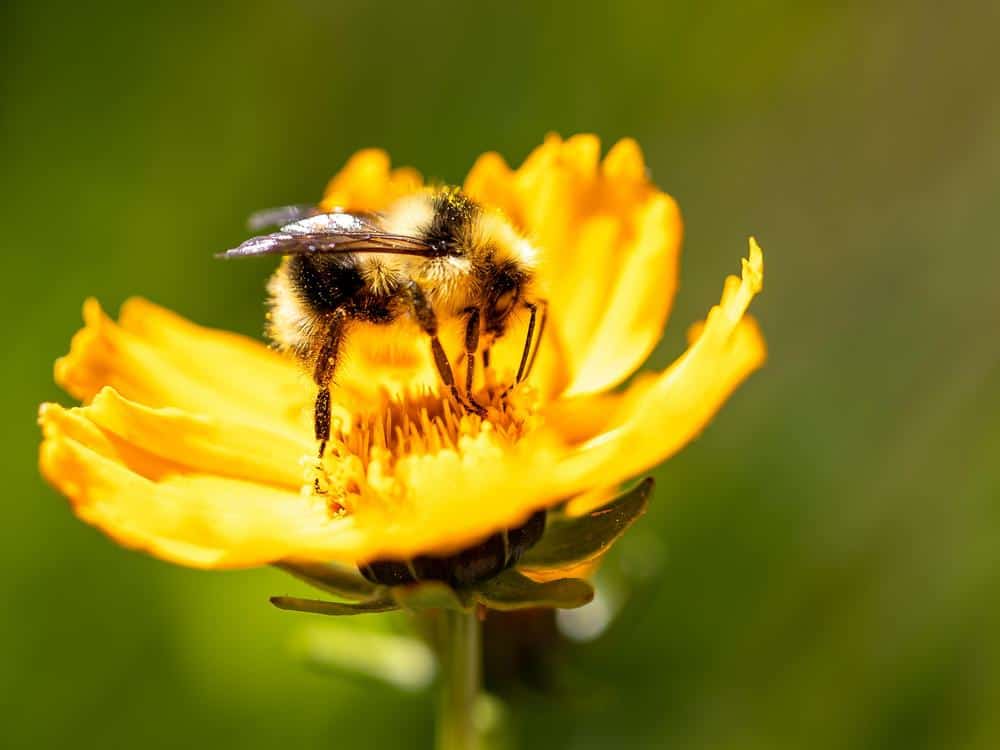 Sustainability is a time-honored tradition
Environmental Sustainability
Alfred prides himself on honoring the tried and true practices of his Native American ancestors. He's not interested in pursuing organic certification but farms organically nonetheless.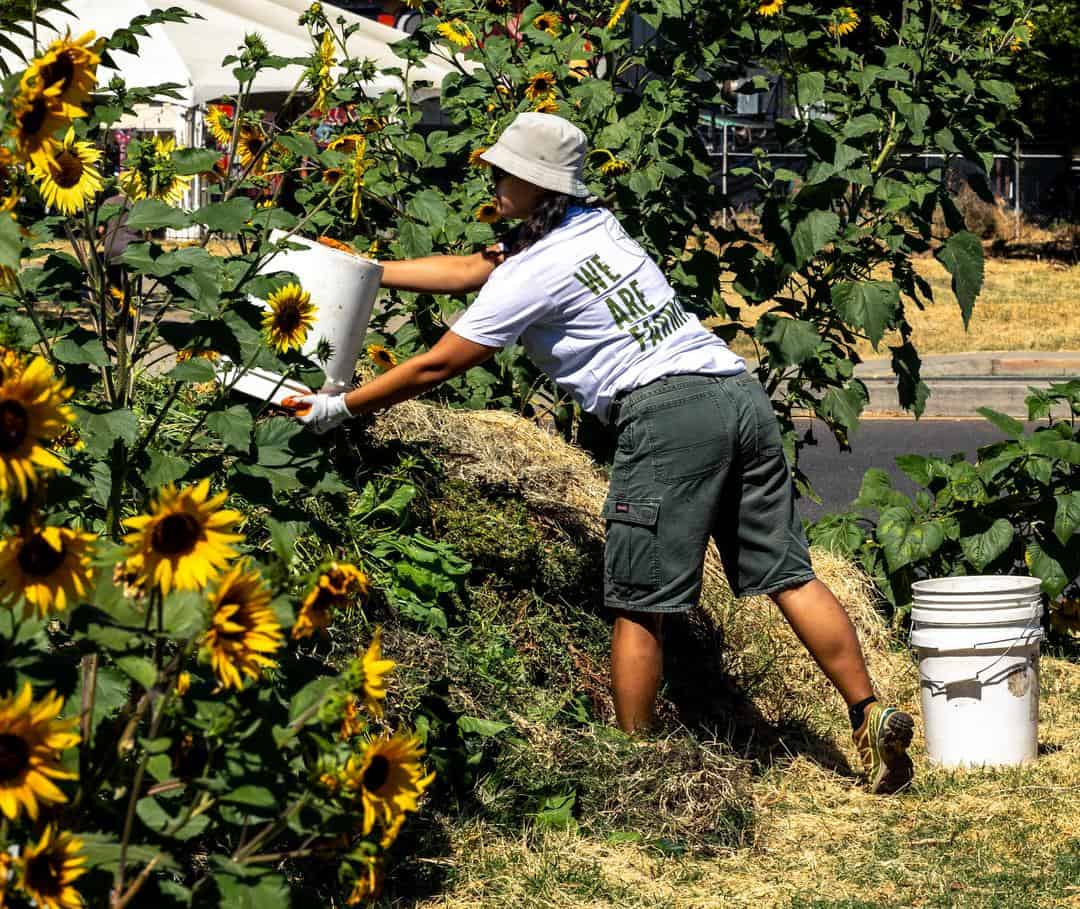 "We like to tell everybody we add nothing but water and love," Alfred laughs. By improving the soil quality, using high-quality organic mulch, planting cover crops and practicing low-till farming, they encourage the soil to retain water and nutrients. "Everything that comes out goes right back into it and builds up the soil so that next season we can grow stronger crops," he says.
Crop rotation, Aldred explains, is another time-honored technique first practiced by many First Nations people. "If you plant the same crop in the field, year after year, the pests are gonna get established there, right? They have like a little smorgasbord there. When we crop rotate, that means that we switch it up. So we might have tomatoes one season, cucumbers the next, beans following, corn afterwards. That confuses the pests and doesn't drain the soil of any one nutrient. And we also do, of course, three sisters gardens, our namesake – corn, beans and squash.
Economic Sustainability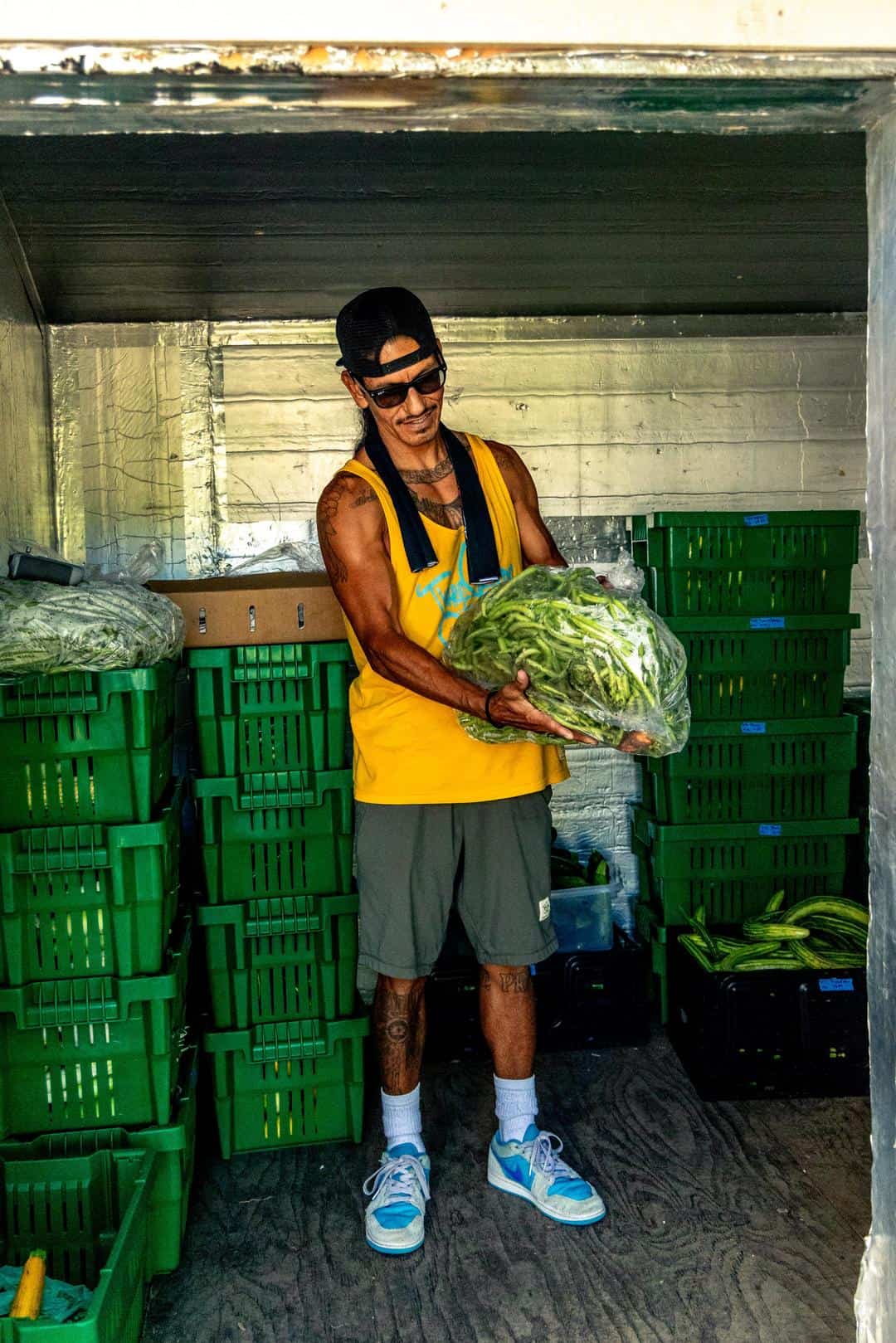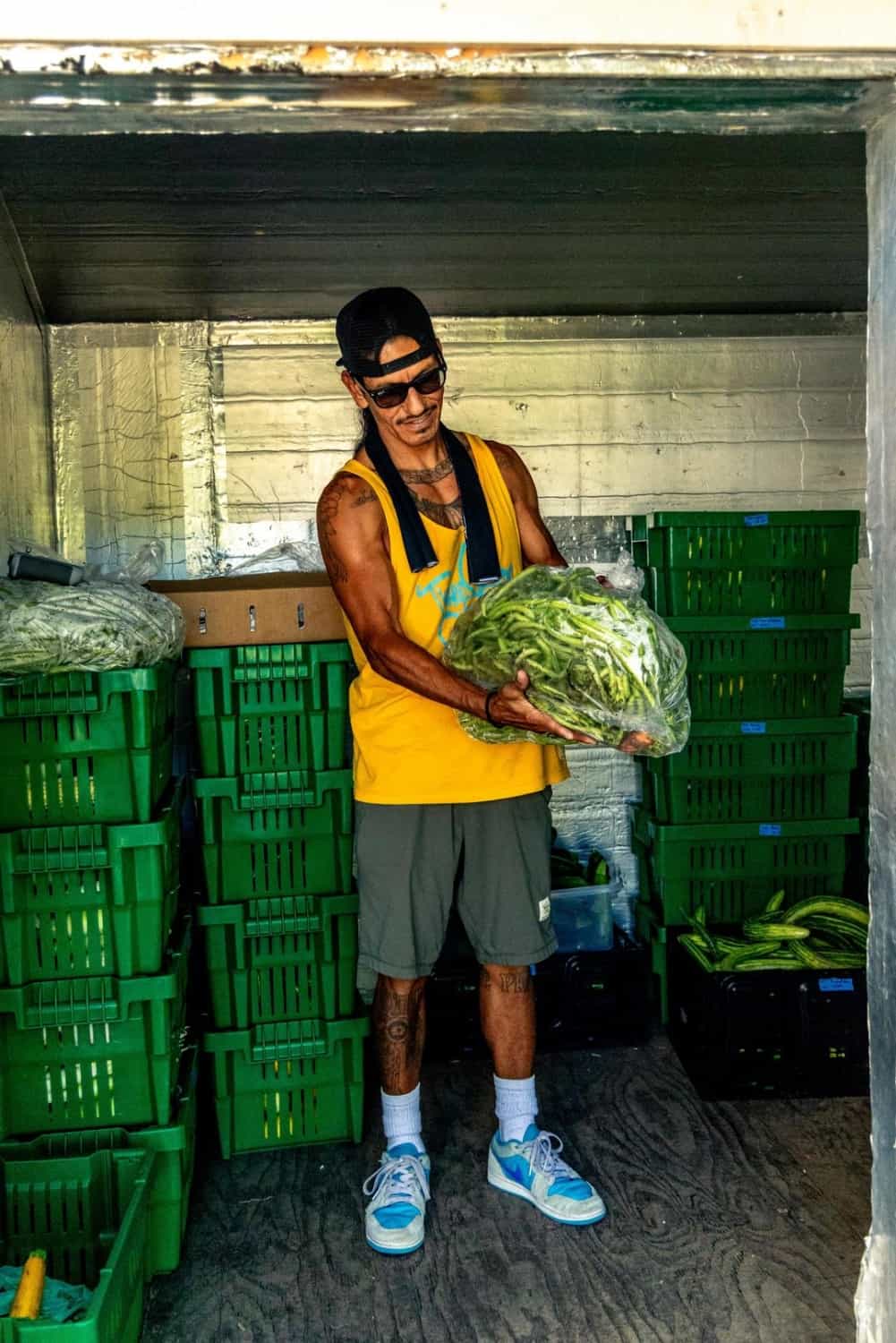 Economic sustainability is essential for any organization, especially those funded by grants and donations. To this end, Alfred and his team build their own irrigation systems and even an on-site cooler. The cooler has been a game-changer for Three Sisters Gardens. Storing freshly harvested crops in a cooler increases shelf life and reduces waste. Always looking for ways to help his community, Alfred hopes to share his newfound knowledge with other local farmers. "We hope that all the farmers out here can have their own cooler because it has empowered us. It's a thing that we were able to build and we want other people to be able to do theirs as well."
Social Equity
Social equity is at the heart of Three Sisters Gardens. "I chose West Sacramento to start this because I was born and raised here," Alfred shares.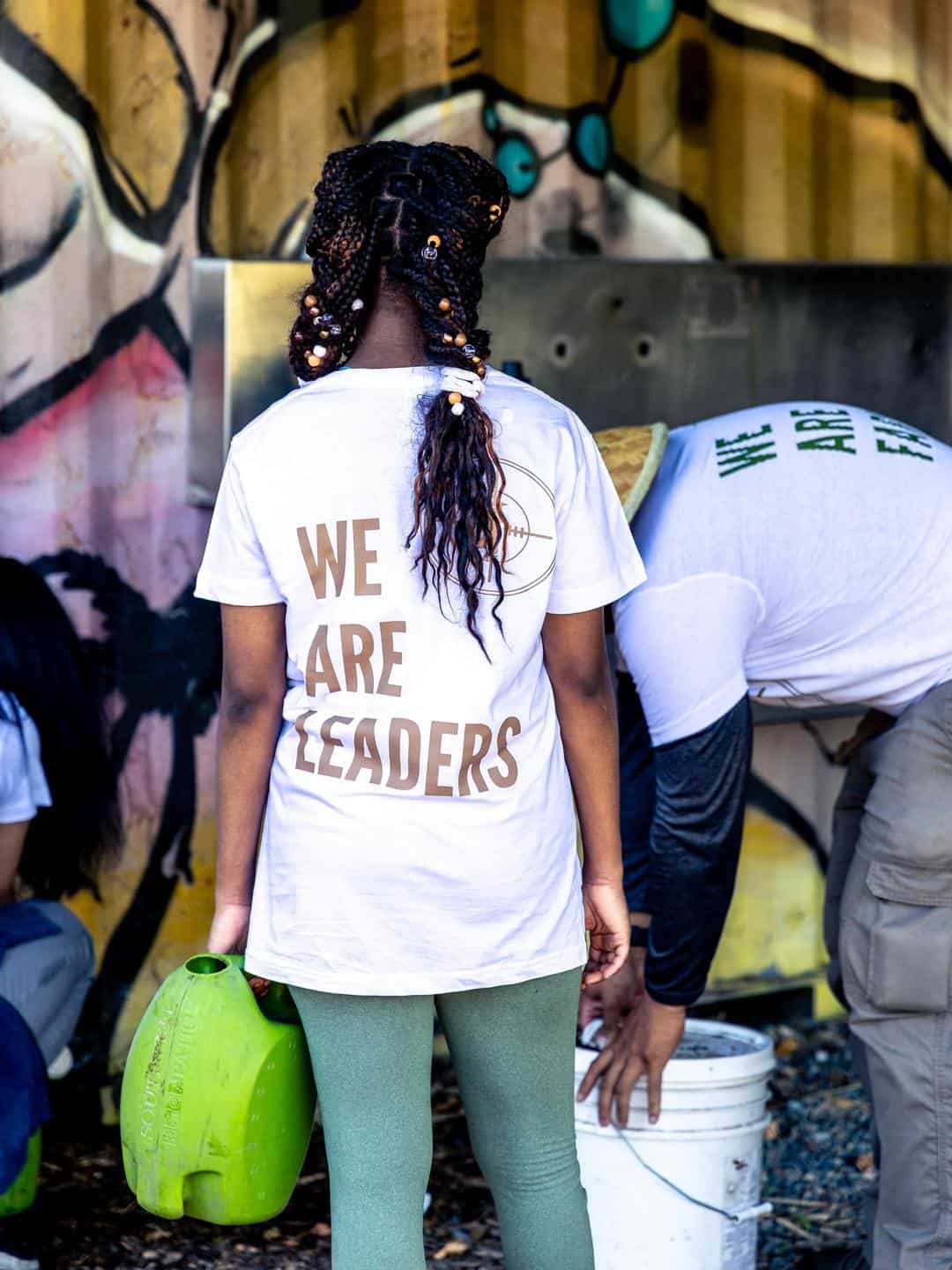 "There's a good community of people out here that really want to learn. They can take this home and teach their children, teach their parents even. We want the community to know that our farms are accessible, we're here for the people by the people. It's just really supporting all of our community right where we live."
Volunteers, typically at-risk youth between the ages 14 to 24, are paid $15 an hour. They learn to grow, harvest and distribute organic vegetables but, in a Miyagi-style twist, Alfred is also teaching them responsibility and leadership skills that will serve them well beyond their time at Three Sisters Gardens.
From farm to table
Three Sisters Gardens was founded to combat food inequity and insecurity, so it makes sense that the majority of the food and flowers harvested go directly to the local community. In the past, they've tried free farm stands, but found that direct distributions were the best way to supply those in need.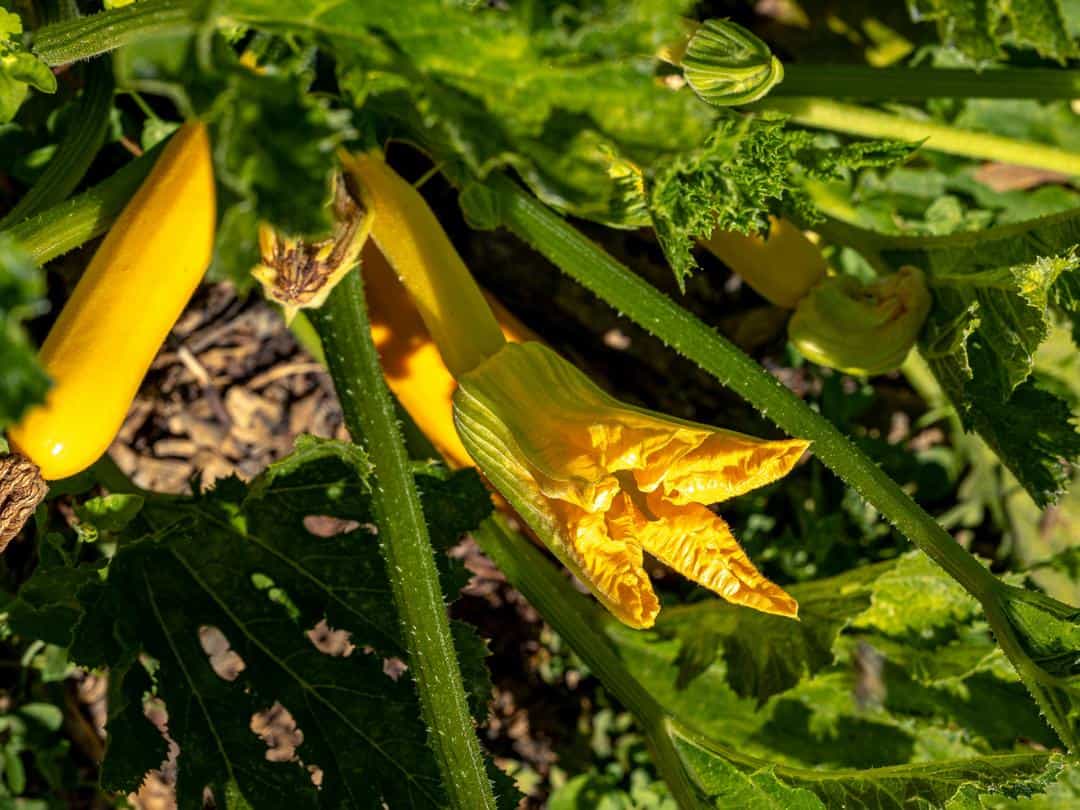 The remaining fruits, vegetables and flowers are packed into CSA boxes, sold to local restaurants and distributed to area school districts. "We hope to one day become sustainable by selling our vegetables, flower bouquets and doing different workshops and skill shares. As of right now, we're supported by grants, by different donations and a lot of volunteer work," he admits.
Changing West Sacramento…and beyond
In a few short years, Three Sisters Gardens has grown from a single farm to four West Sacramento urban farms. That's impressive, but Alfred has a much loftier goal – to farm 50 Sacramento locations and build a model for the rest of the state to follow. "We want to train the next generation of farmers right here where we live – with these folks from here, these at potential, high promise youth, these future leaders. Last year we donated 22,000 pounds in a food desert. We have four (locations). Imagine if we had 50. What are those numbers going to look like? And that we know as California does, the nation does. I do believe a native indigenous-led farm right here in West Sacramento can continue to lead the way."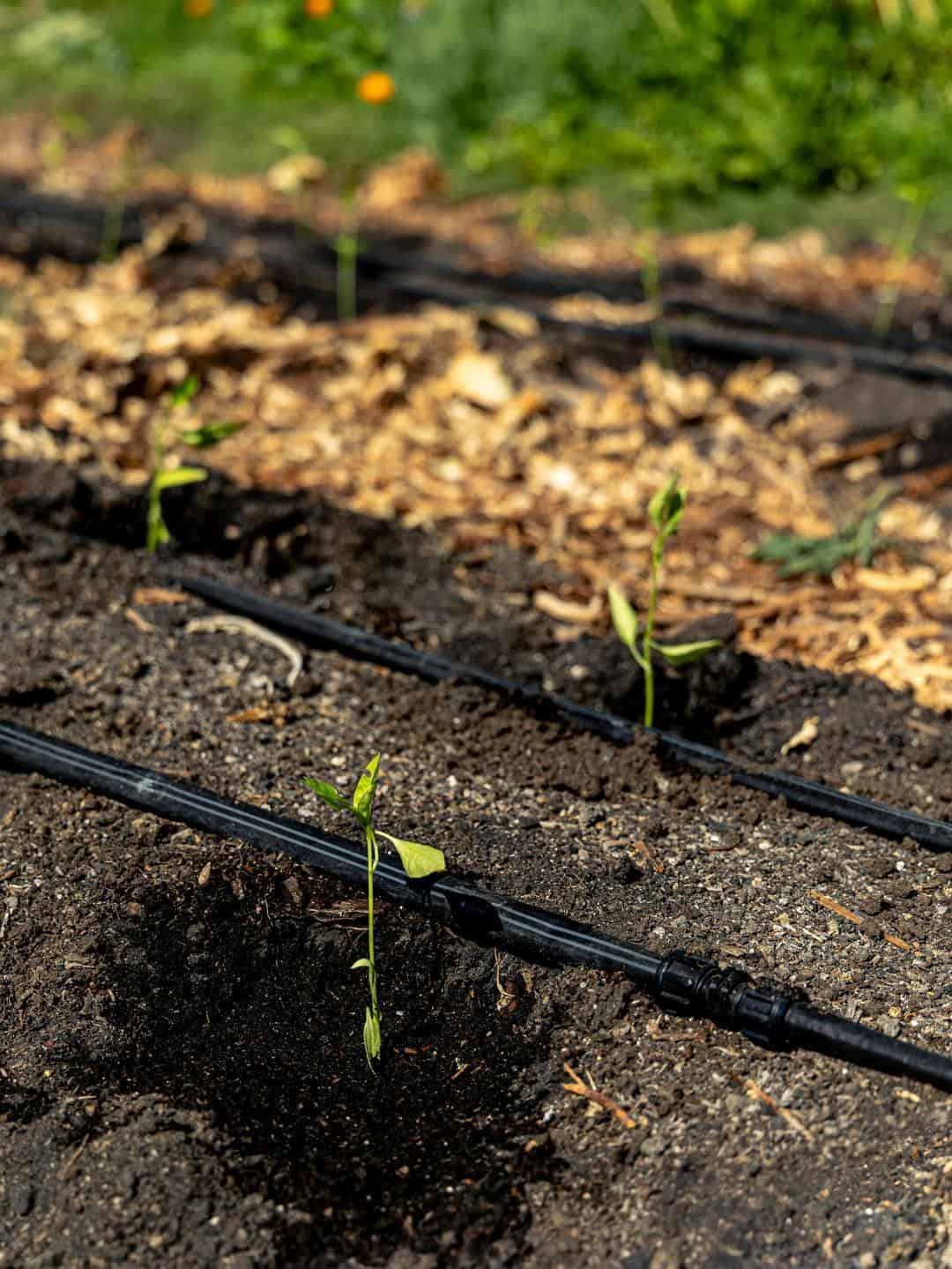 How can I support Three Sisters Gardens?
You can support Three Sisters Gardens by donating, following on social, or – if you're in the Sacramento area – volunteering at one of their urban farms.
Read this next…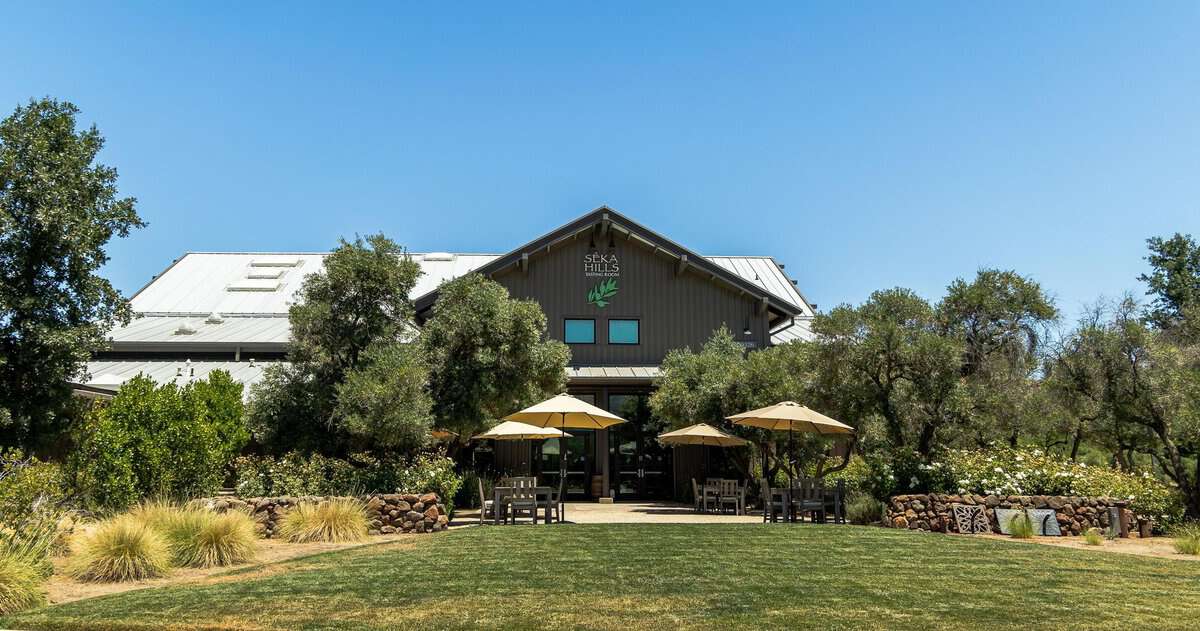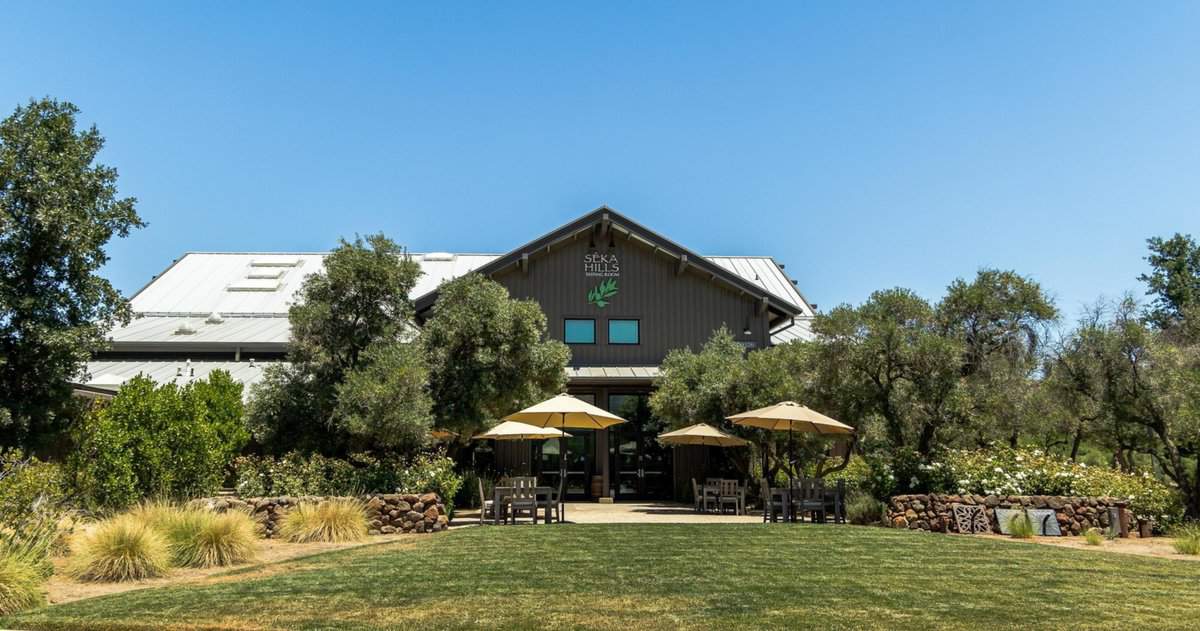 At Séka Hills, traditional Native American values are at the core of their commitment to sustainable agriculture.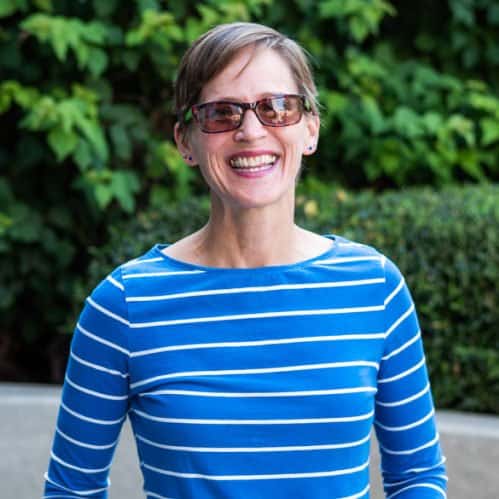 Amber Stott is a genius, a food genius to be exact. It says so on her business card. We caught up with the founder of Food Literacy Center in Sacramento, CA to learn more about her mission to tackle the inequities surrounding access to healthy foods, one veggie at a time.
Article and photography by Hilary Rance.