Séka Hills: the story of one tribe's foray into farming
At Séka Hills, traditional Native American values are at the core of their commitment to sustainable agriculture.
Séka Hills Olive Mill and Tasting Room is located in California's Capay Valley, about an hour east of Sacramento. This verdant valley is surrounded by grass-covered, rolling hills known to locals as the Blue Hills. Until the last two centuries, this area was inhabited by the Yocha Dehe Wintun Nation. They lived in harmony with the land for thousands of years until they, like many Native Americans, were forced off their ancestral lands.
The Yocha Dehe were moved twelve miles north to a reservation near Rumsey. Twelve miles might not sound like much, but in a state with such varied terroir, it can make a world of difference. For agriculture, the Capay Valley is fertile, with good soil and abundant surface water. In contrast, Rumsey was barren. After a lengthy legal battle, the tribe was relocated in 1940 to an area better suited to agriculture. For the next forty years, the tribe managed to grow some of their own food, but were not able to grow nearly enough to provide for themselves and their families.
Regaining their ancestral lands
The tides began to turn for the Yocha Dehe in 1980 when a portion of their ancestral lands were granted back. This grant coincided with recently enacted federal legislation allowing gambling on Native American tribal lands, and allowing the Yocha Dehe to capitalize on these new policies.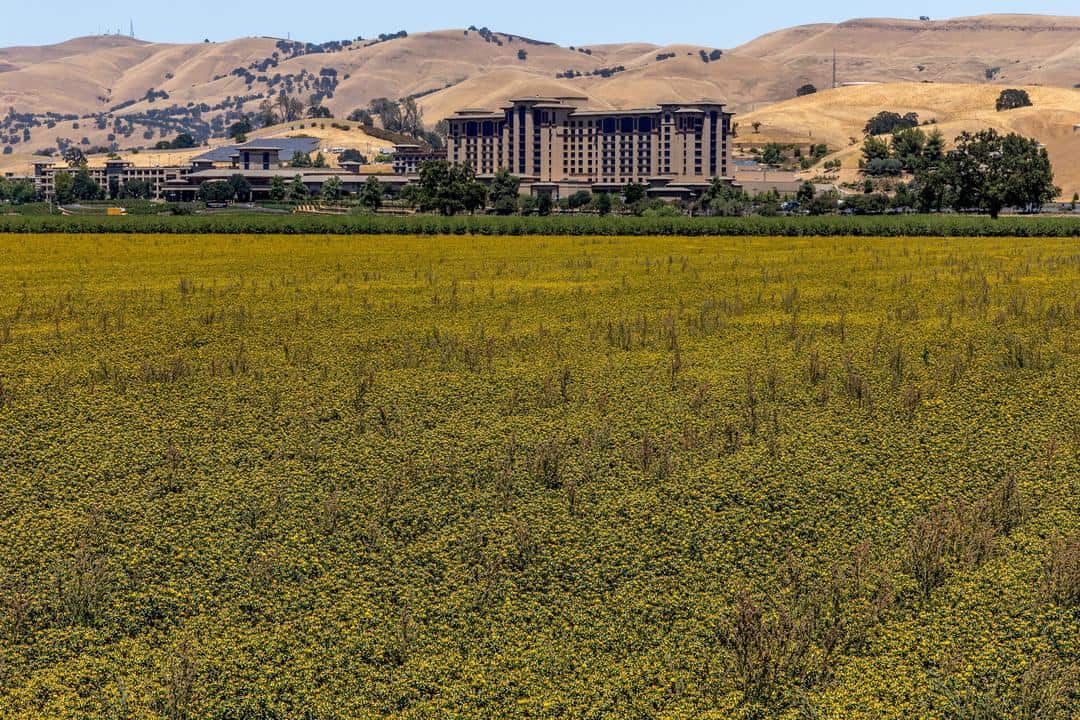 They set to work building the Cache Creek Casino Resort. In time, the resulting revenue provided the tribe not only with the means to take care of their people but also to repurchase some of the surrounding acreage that had once been their home.
What's in a name: What does Séka Hills mean?
In 2003, the Yocha Dehe Wintun Nation began farming a portion of their ancestral land. They christened their fledgling operation "Séka Hills". In their native Patwin tongue, séka means blue, a nod to the Blue Hills that border the valley.
Jim Etters, Director of Land Management, recalls, "We started very small, growing some wheat and alfalfa and sunflowers, and slowly but steadily expanded our land holdings and diversified our crops."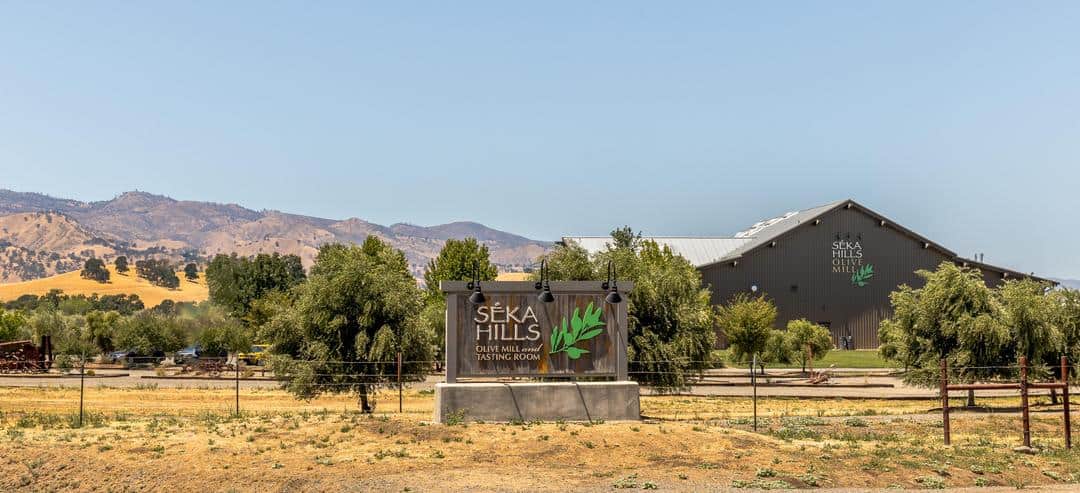 Producing California Grown Olive Oil
In 2011, the tribe harvested their first crop of olives. Initially planning on selling the fruit to a larger buyer, Jim began to vet that plan. He realized it made more sense to produce and market their own brand of olive oil.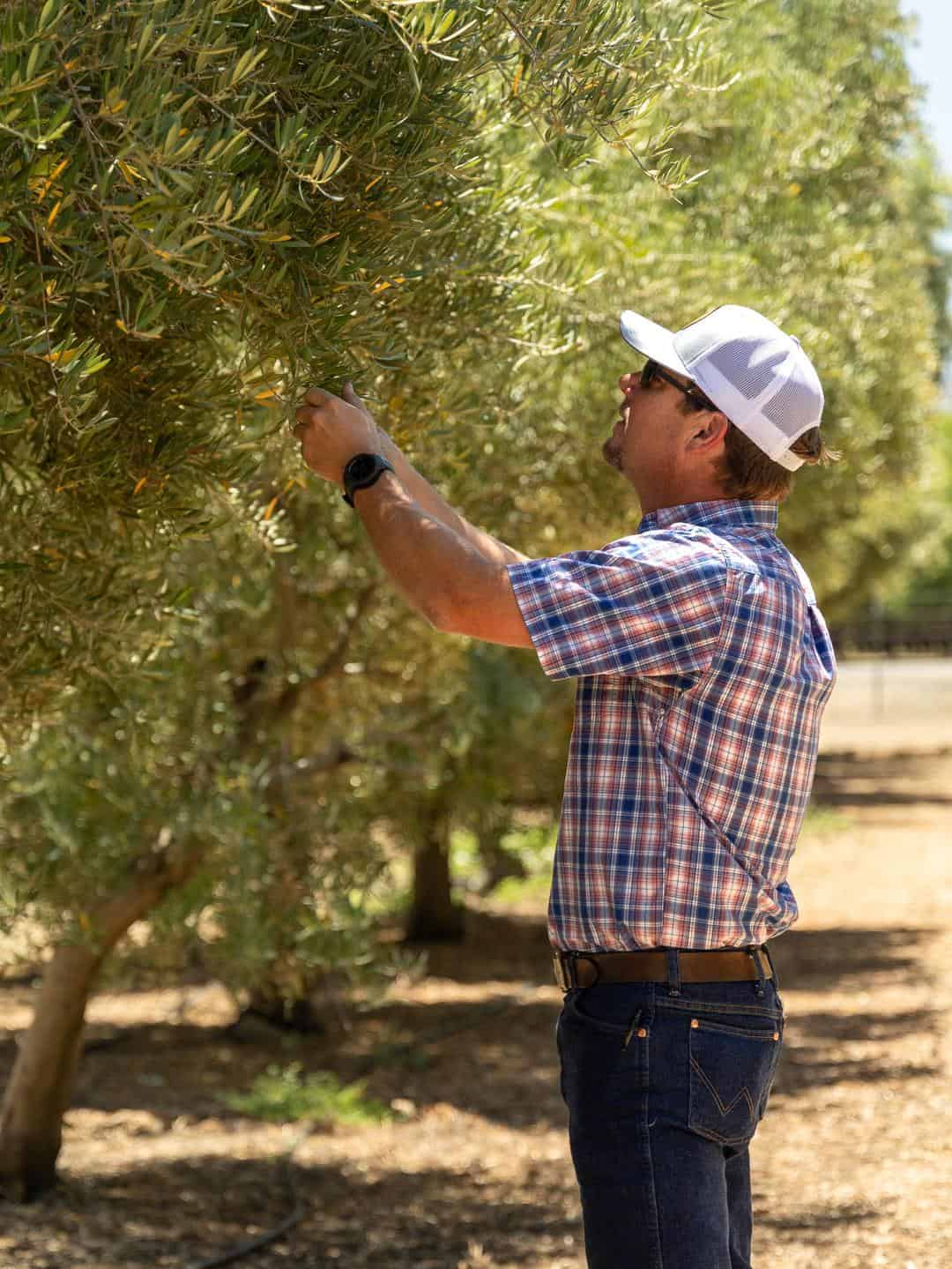 "I talked to several local boutique growers who were making really high quality olive oil in Yolo County. I quickly learned that they were having to ship their olives hours away to have them processed. Then, take it to another location to have it stored, and from there to another location to have it bottled. So I took this information back to the tribal council. They said, 'Why don't we look at building our own facility?'. And we started milling olives here in the fall of 2012." Today, Séka Hills produces their own line of high-quality olive oil from its own fruit. They also provides custom milling to about a dozen local olive growers.
What makes Seka Hills' California Grown olive oil special?
Jim and the folks at Séka Hills pride themselves on crafting a premium product in accordance with the strict standards for California-produced olive oil. "The quality that we produce here in California is second to none. We've worked (as an industry) to put standards in place so that when you see that bottle of olive oil on the grocery store's shelf, you know that it's truly extra virgin olive oil. That isn't always the case with some imported oils."

Winemaking in Capay Valley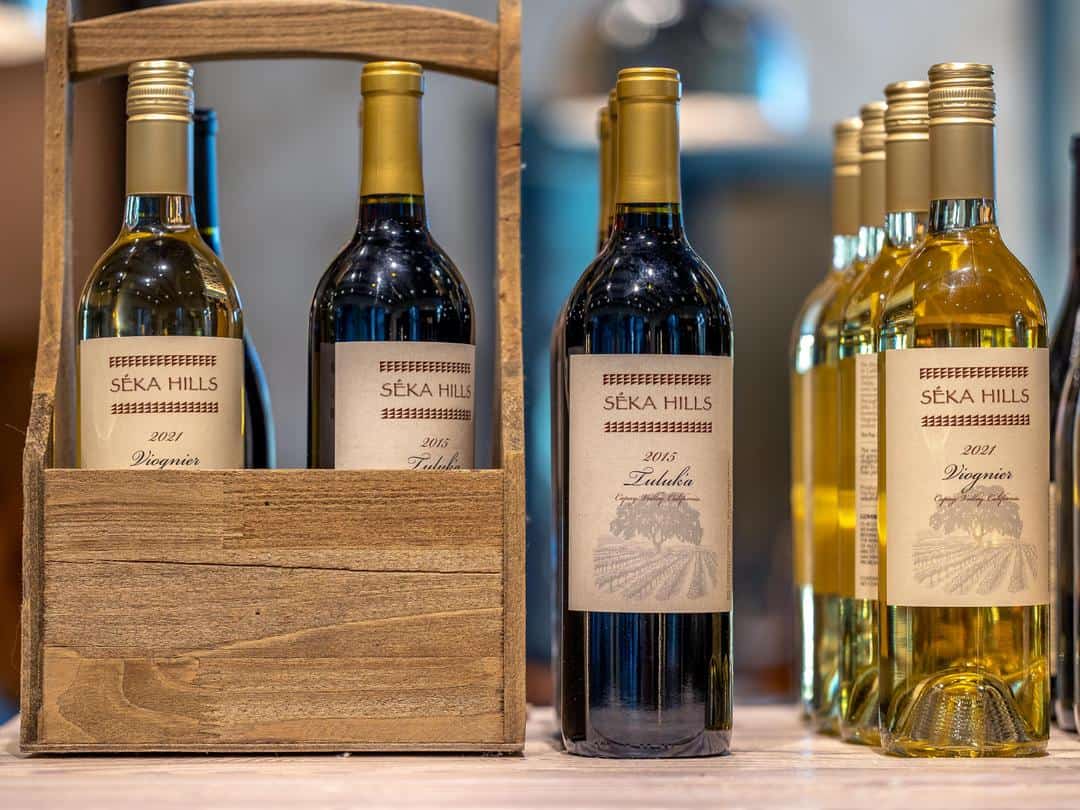 In addition to crafting premium olive oil, Séka Hills is one of a handful of Native American-owned wineries in North America. The Capay Valley is separated from neighboring Napa Valley by the Blue Ridge Mountains and as a result is slightly warmer and drier. Séka Hills produces a variety of wines including Viognier, Sauvignon Blanc, Syrah, Tannat, Petite Sirah, Cabernet Sauvignon, Petite Verdot, Cabernet Franc, and Grenache.
Jim expresses particular excitement about the recent acquisition of a higher-elevation vineyard near the Napa County border. He remarks, "That's really allowed us to expand our brand and diversify the wines that we offer to our customers. I'm really excited about the Cabernet Sauvignon Reserve that we'll have coming out soon. It's been a dream of mine to produce a really nice Cab. This new vineyard has allowed us to do just that. It's also a wine that will pair very well with our Seka Hills beef, our ranch-raised local beef that we offer our customers."
Why is the Capay Valley a great place for farming and ranching?
Today, Séka Hills farms and ranches over 25,000 acres, growing a diverse array of crops including almonds, asparagus, tomatoes, olives, sunflower, safflower, walnuts, wheat and winegrapes. Additionally, they run a herd of 800 cattle on 12,000 acres of tribal grazing land.
The area's temperate weather and abundant surface water make it an ideal place to farm and ranch. Jim elaborates, "Here in the Capay Valley, we have the ideal Mediterranean climate. We have a lot of heat here in the summer that helps intensify the flavors in our oil. Growing a dozen different crops in any year can be challenging, but it also allows us to offer our customers a little bit of everything."
How does Seka Hills farm sustainably?
Like many Indigenous Nations, the Yocha Dehe Wintun consider themselves stewards of the land.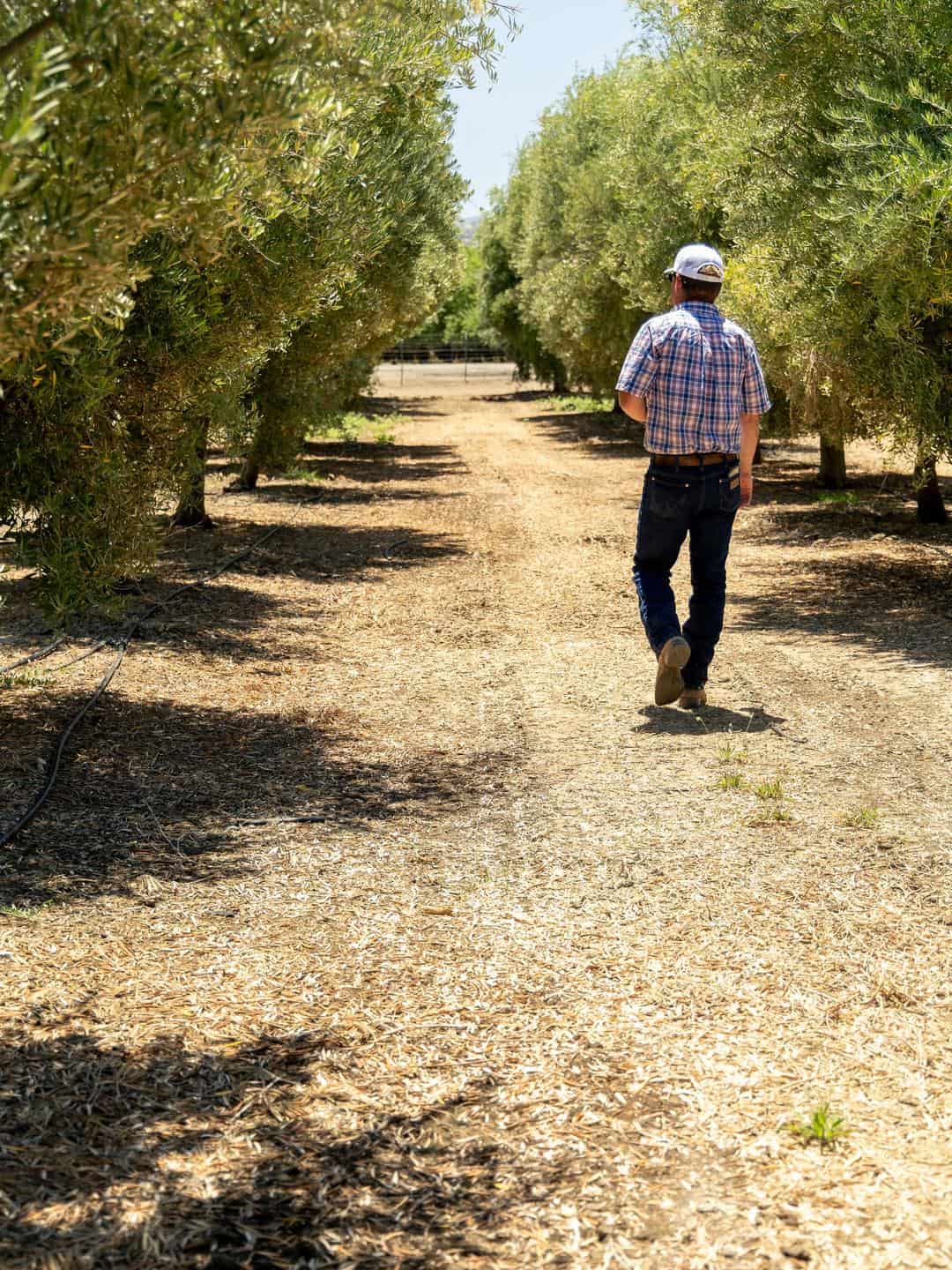 As such, they practice sustainable farming to help preserve their land for generations to come. "The tribe has a saying," Jim states, "that if you care for the land, the land will care for you." To this end, the Yocha Dehe Wintun Nation has implemented sustainable initiatives such as limiting pesticide usage, invasive species removal, repairing riparian corridors, planting native hedgerows, organic cover cropping, and -of course – water conservation. A conservation easement of 1200 acres is currently set aside, which means that all this acreage will remain in its natural state, acting as a habitat for native wildlife.
Where to taste Séka Hills wine + olive oil
Interested in tasting some of the incredible wines and olive oils that Séka Hills produces? Visit one of their two tasting rooms in the Sacramento area.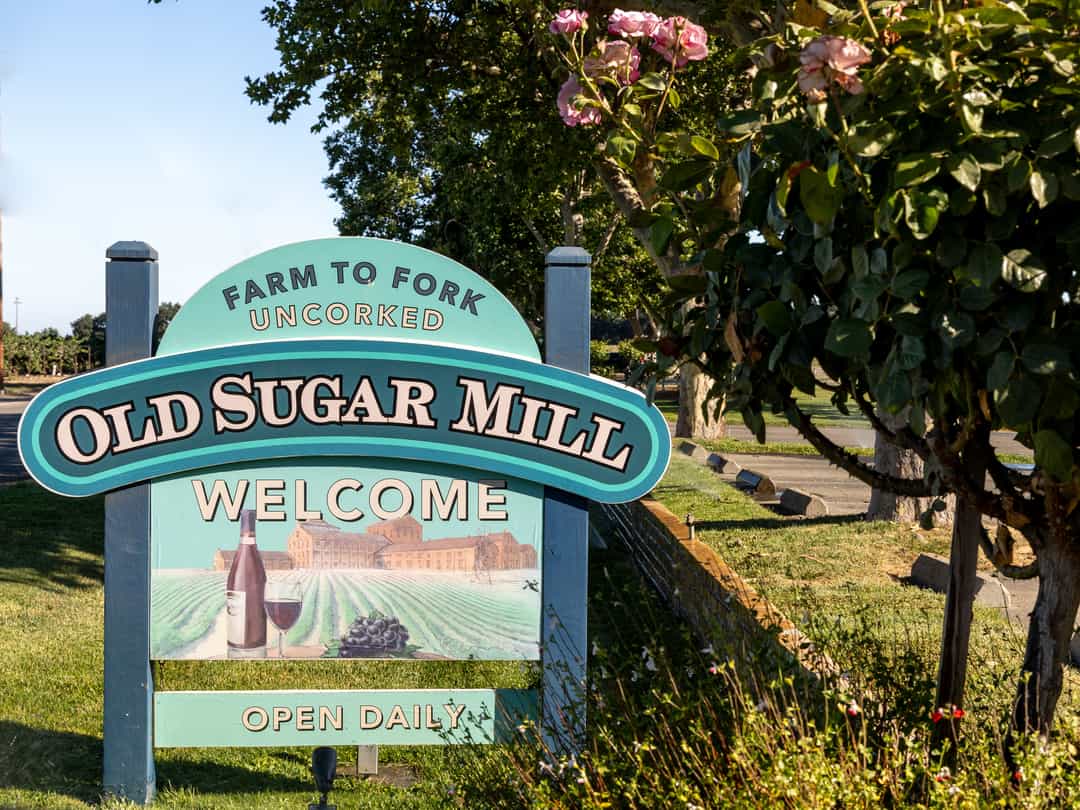 Old Sugar Mill
35265 Willow Ave. Clarksburg, CA
(916)744-1645
Open daily from 11-5
Oldsugarmill.com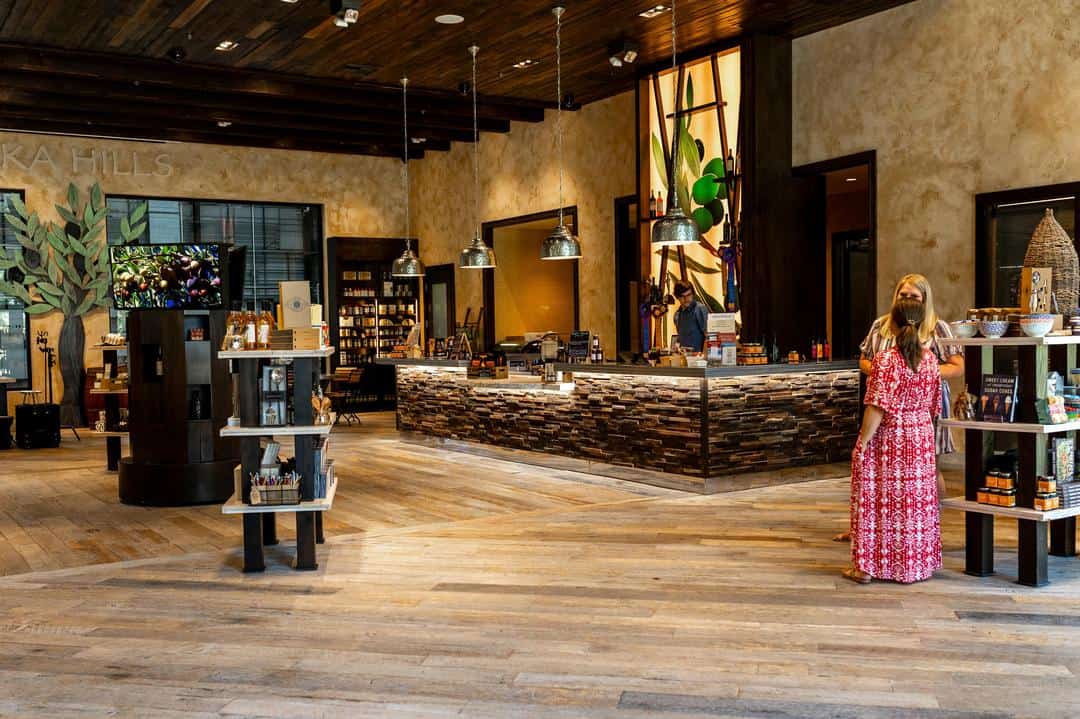 Seka Hills Olive Mill and Tasting Room
19326 Rd 78, Brooks, CA 95606
(530) 796-2810
Open Wednesday- Sunday 11-5
Guided tours and tastings at the Olive Mill and Tasting Room offer guests an inside look at the farming and production process. Jim encourages anyone interested in learning more about Séka Hills to take the scenic hour drive to the Brooks location. "Seeing so many customers interested in where their food is coming from and having the ability to actually take them out to the farm and the Séka Hills Olive Mill, where we process the olives- it's just mind blowing. I give tours to people who don't understand where their food is coming from or even how it's grown. To see the expression on their face when they actually go out to the field or they see the olives coming in from the field and being processed – it's just an amazing experience."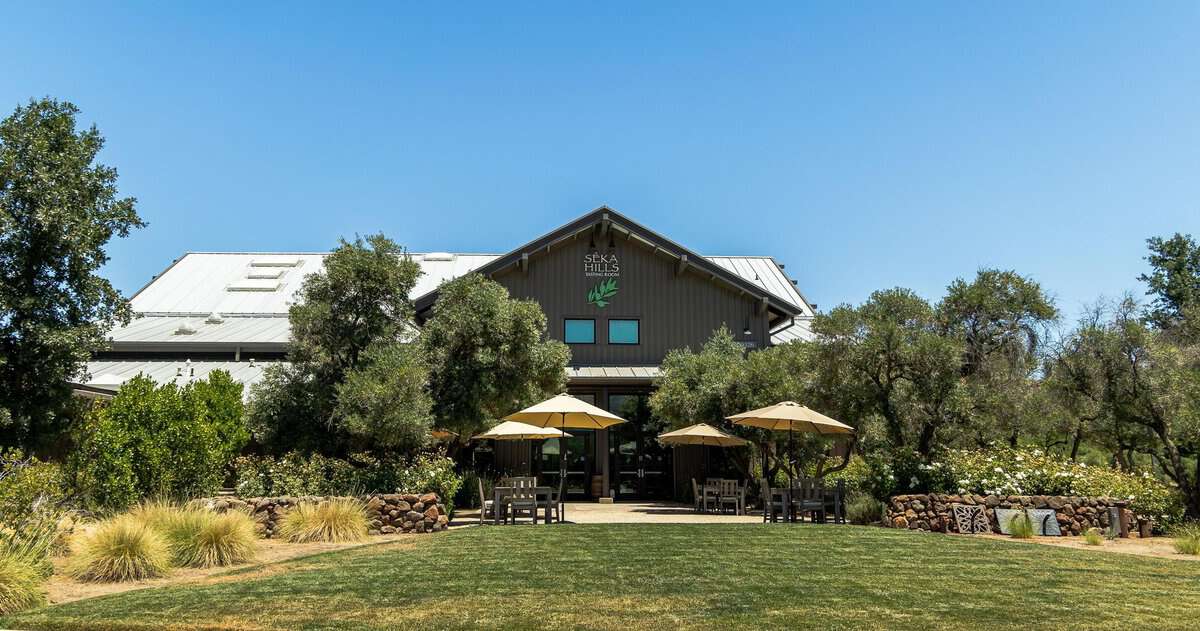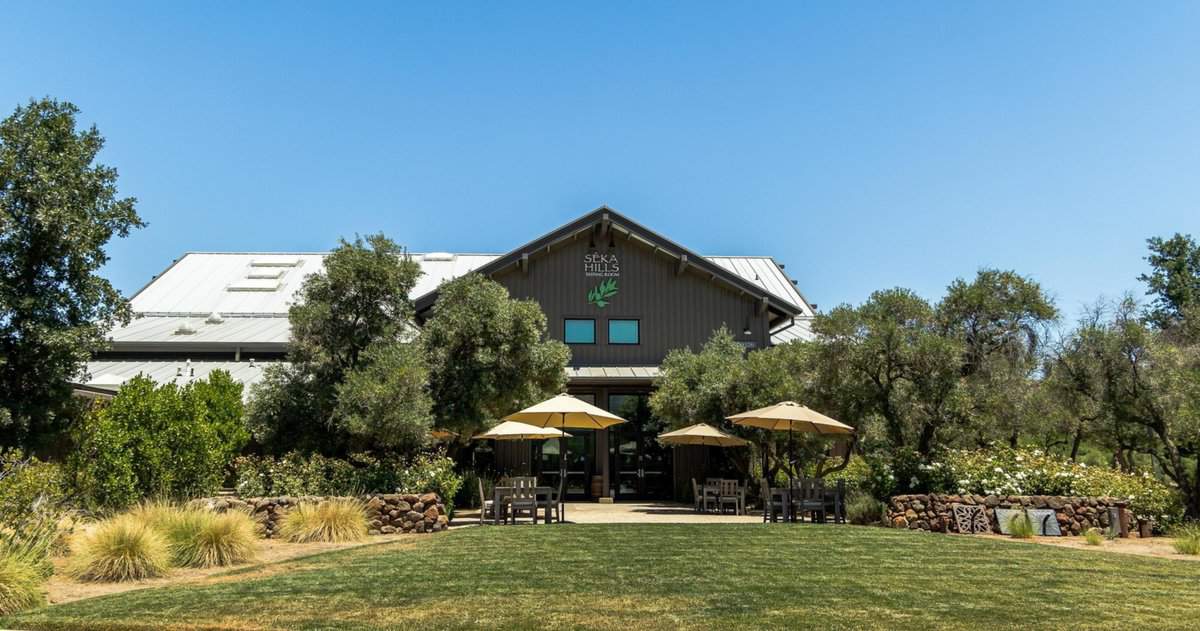 Read this next…
Séka Hills isn't Sacramento's only Native American-led farming project. Learn more about Three Sisters Gardens, volunteer-based urban farms in West Sacramento's food desert.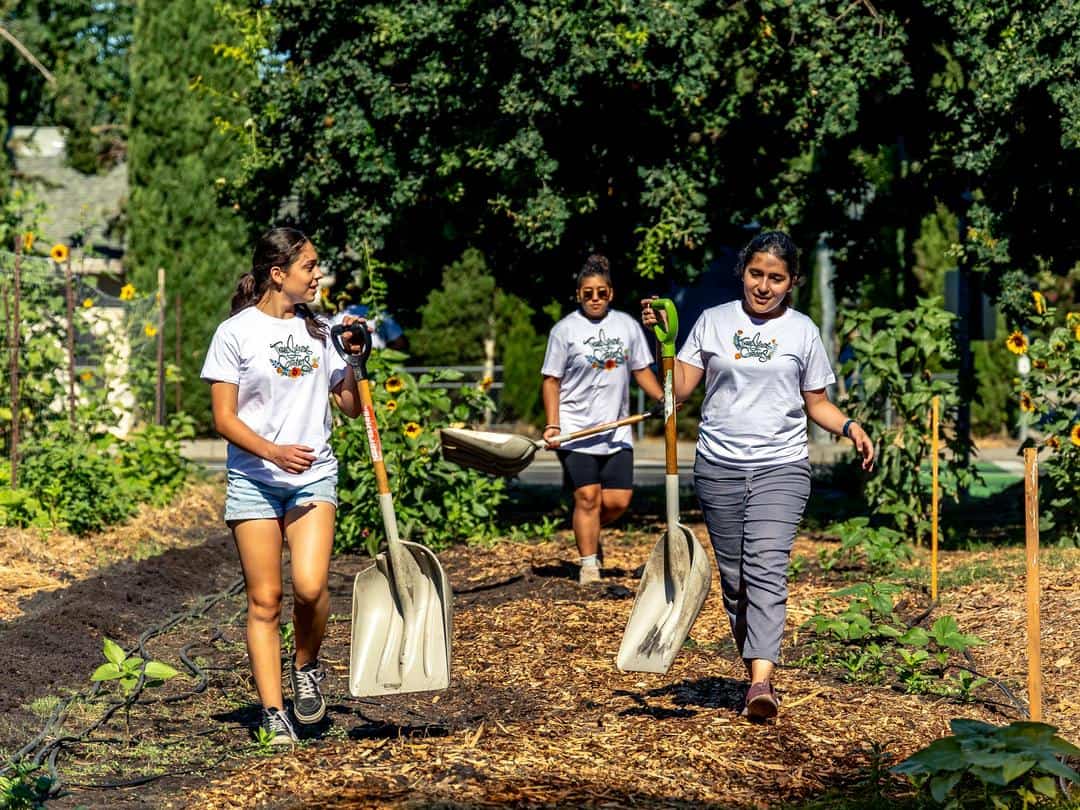 Article and photography by Hilary Rance.