How Pincushion Protea Flowers Are Grown in California
With their striking colors, intricate forms, and eye-catching textures, pincushion protea flowers are an extraordinary addition to any floral arrangement. These captivating blooms, known for their pin-like appearance and velvety texture, have been capturing the hearts of flower enthusiasts for years.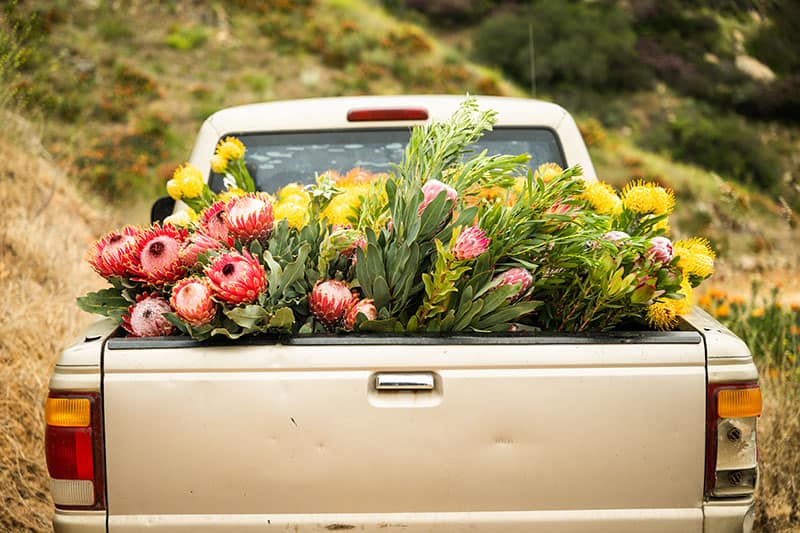 Whether you're a floral designer searching for a standout centerpiece or a garden enthusiast looking to add a touch of magic to your backyard, pincushion protea flowers are the perfect choice. Their wide range of vibrant colors, including shades of pink, purple, orange, and red, offer endless possibilities for creating stunning floral arrangements.
Recently we had the pleasure of visiting Resendiz Brothers Protea Growers in Fallbrook, California to see exactly how pincushion flowers are grown in Southern California. The experience was nothing short of fantastical! To say my inner child was on fire would be an understatement.
In 1977, the Resendiz brothers made their way to California. After dedicating nearly 20 years to learning and working alongside some of the country's most esteemed flower cultivators, they established their own venture, Resendiz Brothers Protea Growers. Their niche? Cultivating distinctive and exotic flowers from Australia and South Africa.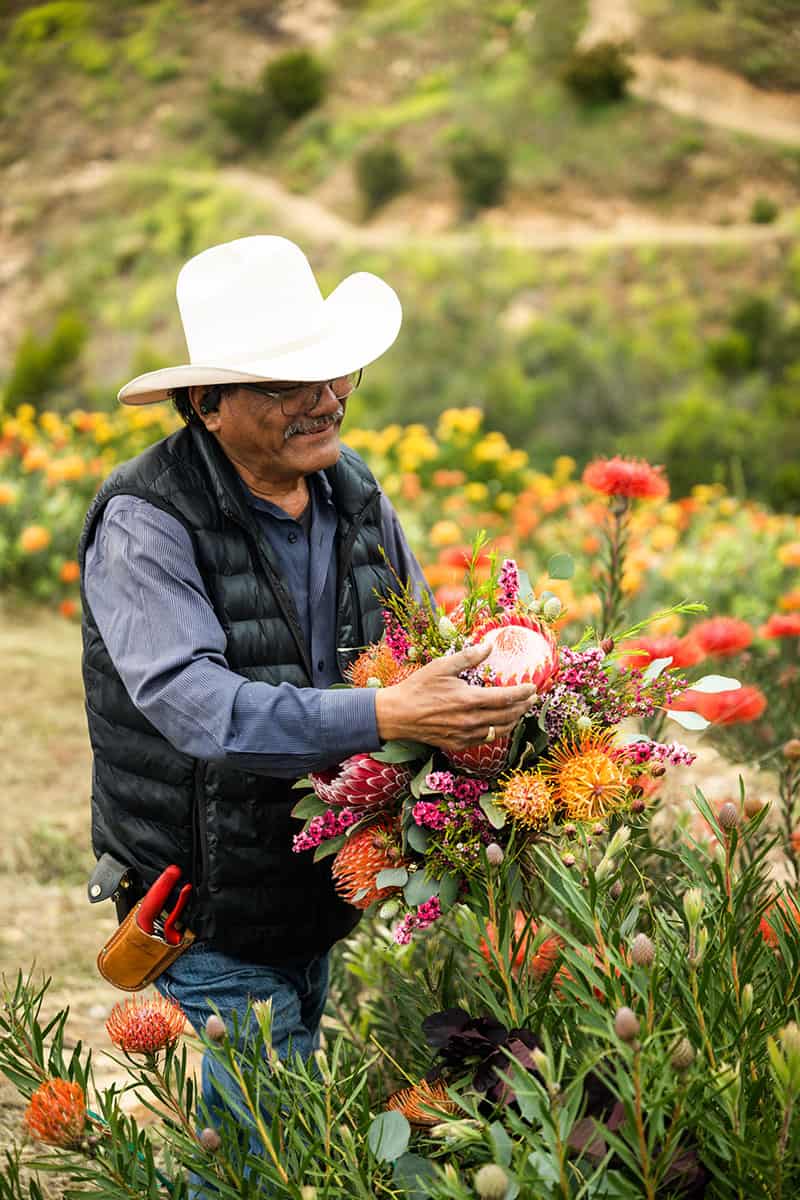 Meet Mel Resendiz of Resendiz Brothers Protea Growers
To Mel, being a farmer is more than just a job; it's the fulfillment of a dream.
"Being a farmer means that I have been able to achieve the American Dream," said Resendiz.
"To own a business, own land, create jobs for family and others in the community, and to wake up every day doing something that I love doing."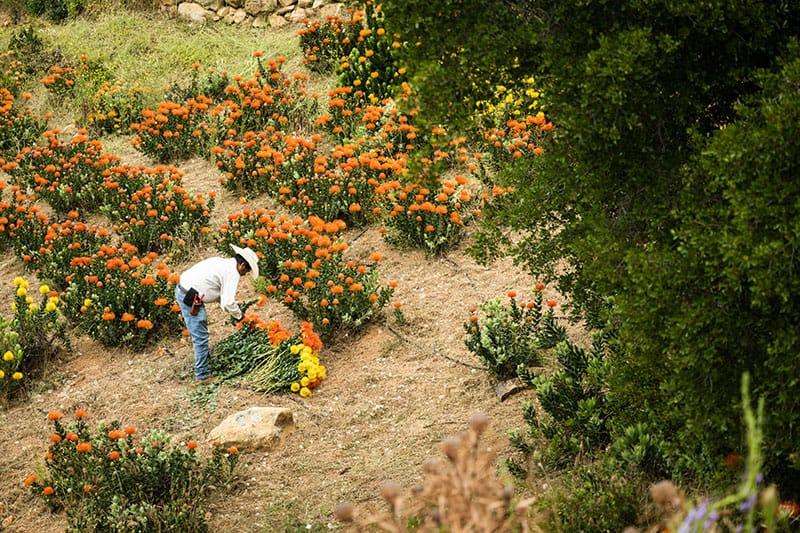 The History and Origin of Pincushion Protea Flowers
The pincushion protea, scientifically known as Leucospermum, is a stunning floral native to South Africa but has found a hospitable home in California's diverse horticultural landscape.
Interesting Facts About Pincushion Protea Flowers in California
Origin: Native to South Africa, but thrives in Southern California.
Appearance: Resembles a pincushion filled with pins with captivating hues.
California's Climate: The state's Mediterranean climate, with wet winters and dry summers, is similar to the protea's natural habitat.
Growing Conditions: Prioritize well-draining soil, ample sunlight, and good air circulation.
Industry Impact: Beyond ornamental gardens, it's a notable contributor to California's cut-flower market.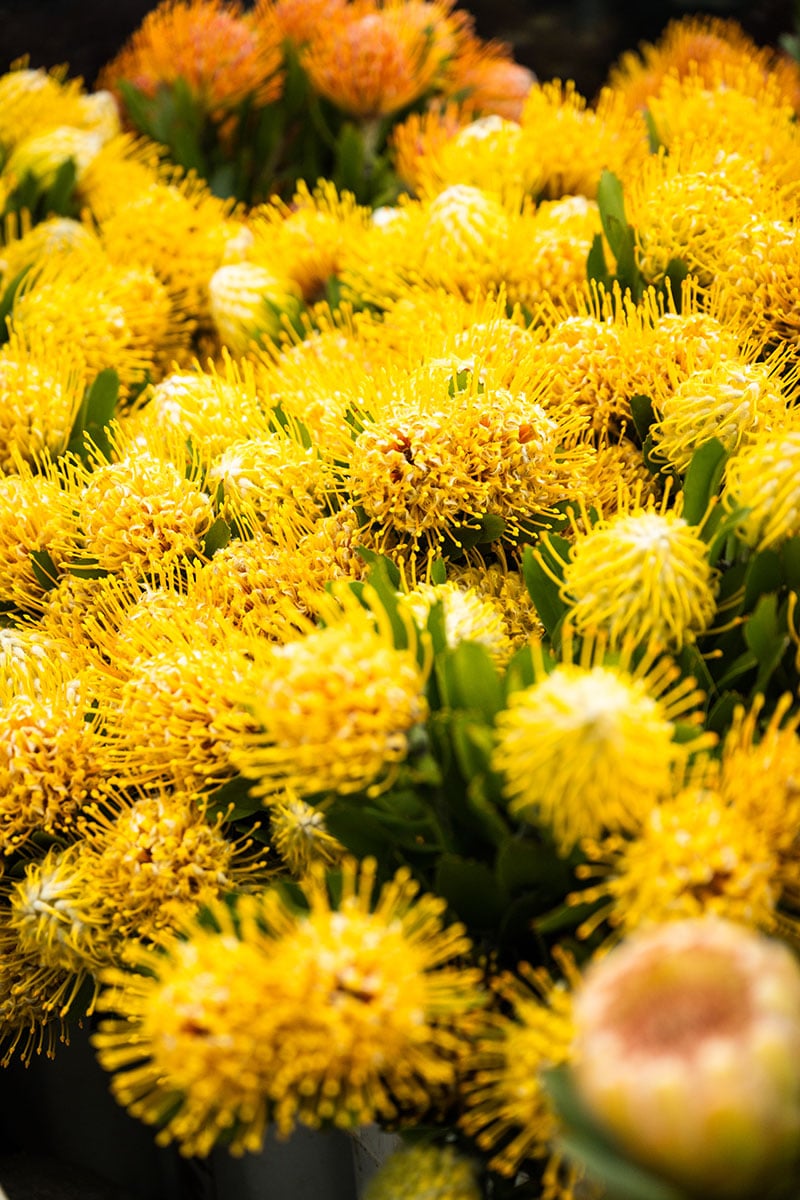 Thriving on Slopes: The Sun-Loving Leucospermum's Secrets to Success!
Due to the importance of drainage, these shrubs are often planted on inclines and elevated terrains, which is exactly what we found at Resendiz Brothers. High above the Temecula Valley growing on the slopping mountain tops is a spectacular array of pincushion flowers.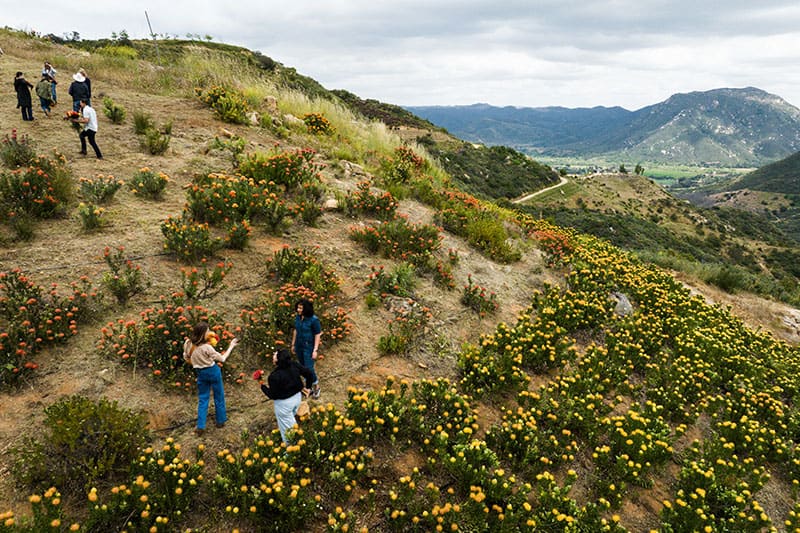 Where to Buy Resendiz Brothers Pincushion Protea Flowers
Resendiz Brothers' pincushion protea flowers can be purchased through their online store. They offer a wide selection of pincushion flower varieties, ensuring that you find the perfect floral arrangement for your needs.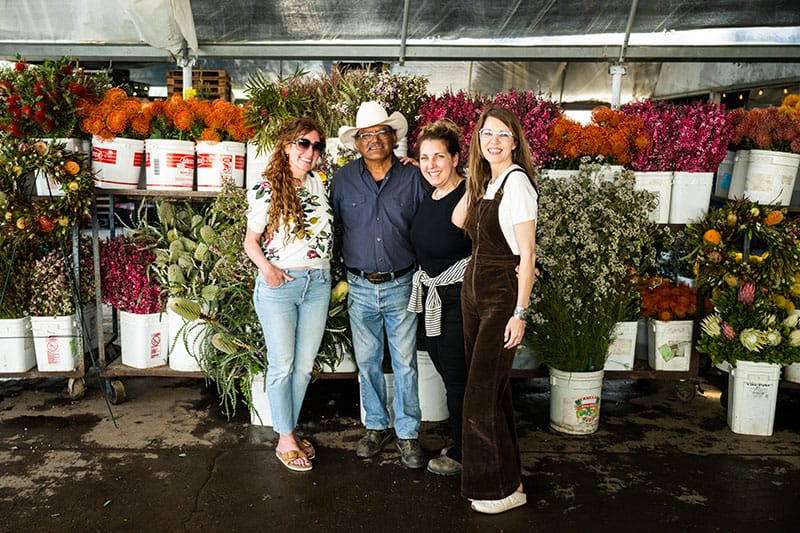 When purchasing from Resendiz Brothers, you can be confident in the quality and freshness of their flowers. Their commitment to excellence and passion for their craft shines through in every stem they produce.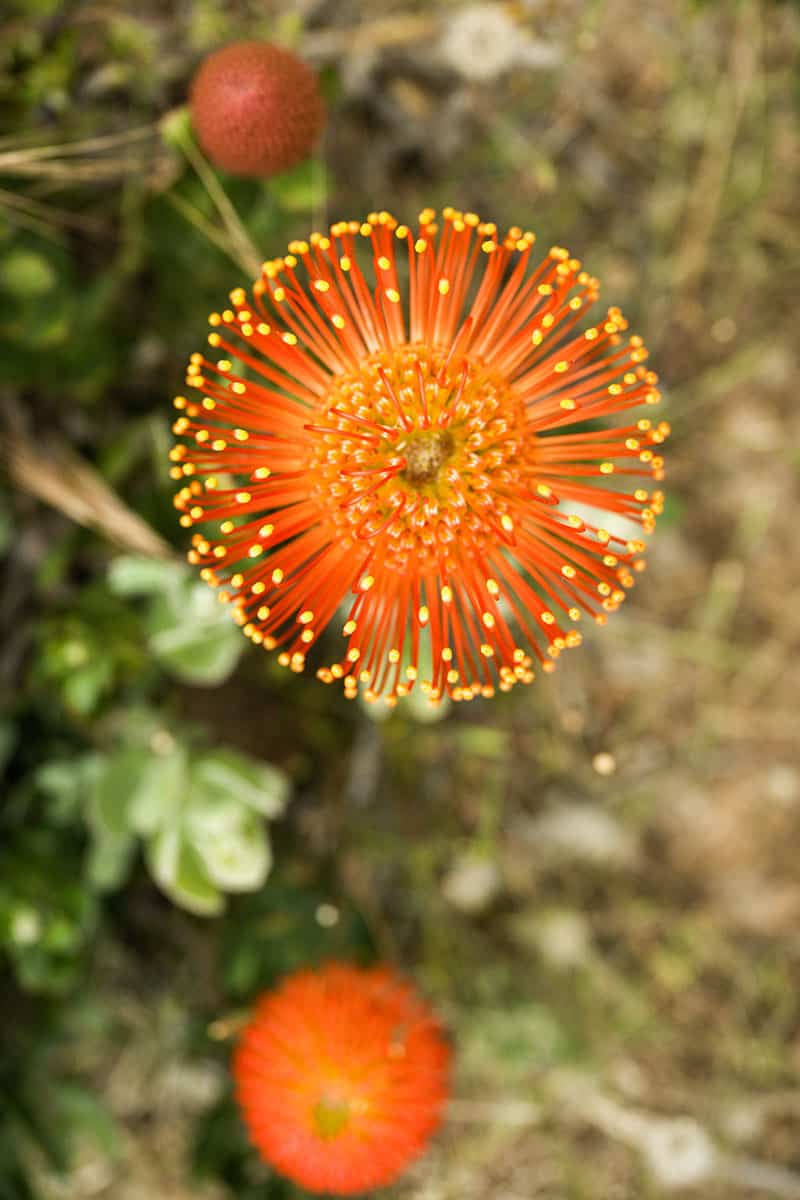 Celebrate the Beauty of Resendiz Brothers Pincushion Flowers
Resendiz Brothers' pincushion protea are truly one of the most unique flowers I have ever seen. With their striking colors, unique forms, and velvety textures, these blooms have a whimsical charm that now tops my list of favorite cut flowers to give and receive.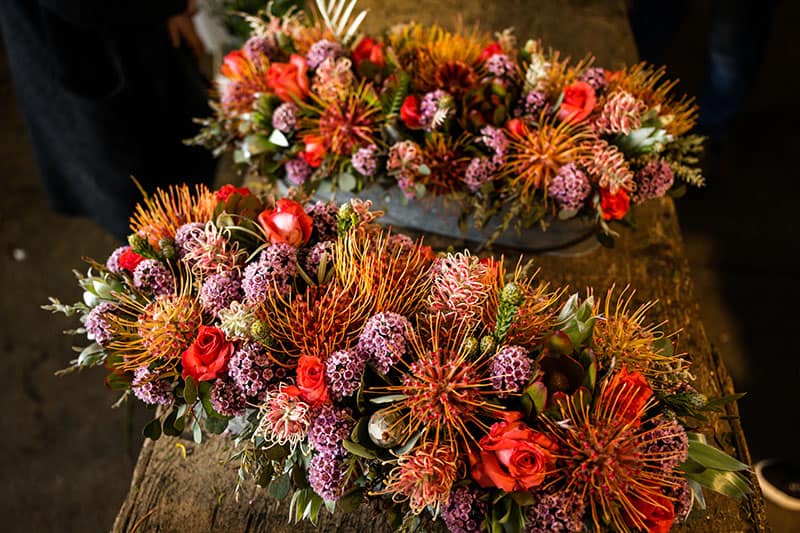 While Resendiz Brothers aren't always open to the public, they do host special events and classes that are, so be sure to follow Resendiz Brothers on social media and check out the events tab of their website to plan your visit!
Celebrate the beauty and uniqueness of Resendiz Brothers pincushion flowers, and let them add a touch of magic to your home or event. You can shop their website by clicking here and have a bouquet adorned with pincushion flowers delivered directly to your home.
Would you like to learn more about Temecula, California?
This hidden gem in Southern California is not to be missed. There is something for everyone from shopping to thrill-seeking!
If you're the adventurous type, riding in a hot air balloon might seem like NBD. But if you're terrified of heights (like the author of this article), you might be less inclined to try it. In fact, we can assure you that a hot air balloon ride is a surprisingly relaxing and peaceful experience.
In the heart of Southern California is the Olive View Ranch. The ranch offers a lush and fertile landscape that creates an idyllic haven for the Temecula Olive Oil Company. The captivating allure of this extraordinary olive oil sanctuary is brought to life by the enticing Mediterranean climate and the company's relentless commitment to quality.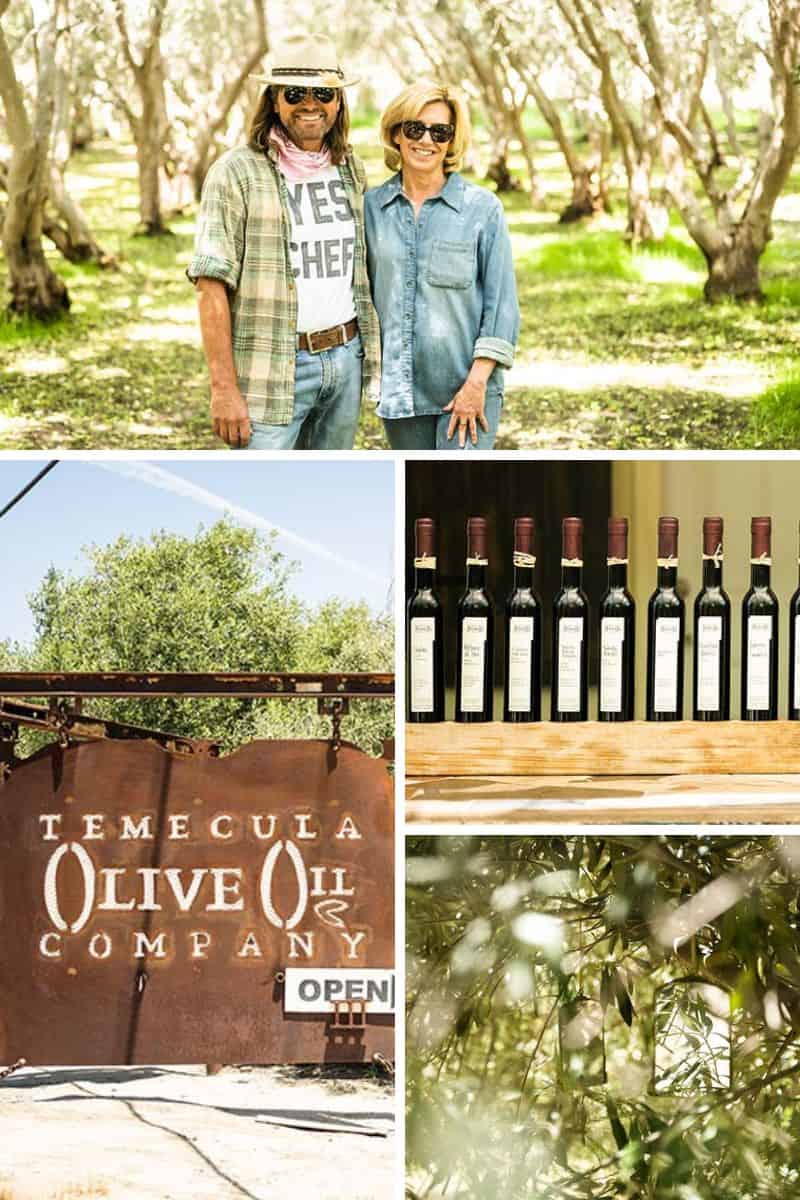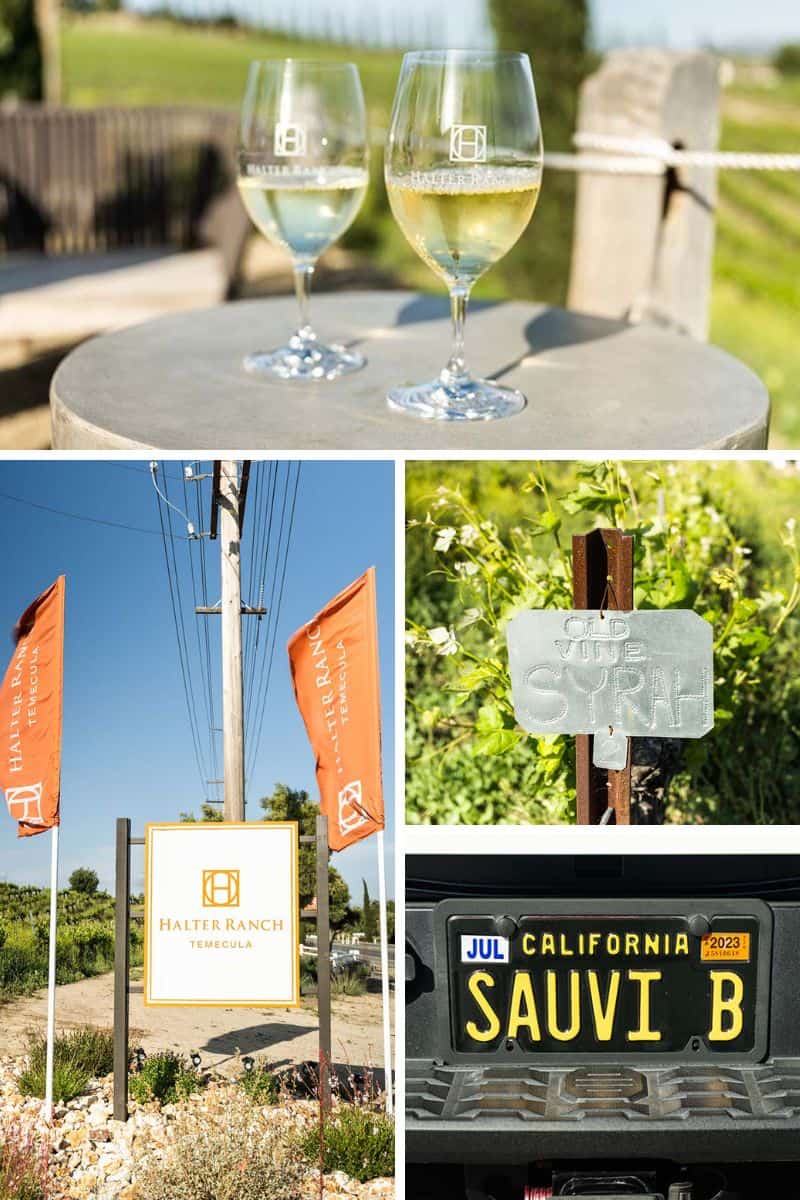 Welcome to the ultimate guide to wine tasting at Halter Ranch in Temecula, where the art of winemaking meets the picturesque beauty of Southern California. Nestled in the heart of Temecula Valley, this tasting room is a hidden gem for wine enthusiasts seeking a unique and unforgettable tasting experience.
Halter Ranch Temecula is an outpost of Halter Ranch Vineyard Estate in Paso Robles, CA. The Temecula Tasting Room offers the Central Coast wines Halter Ranch is known for, as well as limited-production wines from the Temecula Valley.
This article was written by Meg van der Kruik. Photo credit James Collier for California Grown.