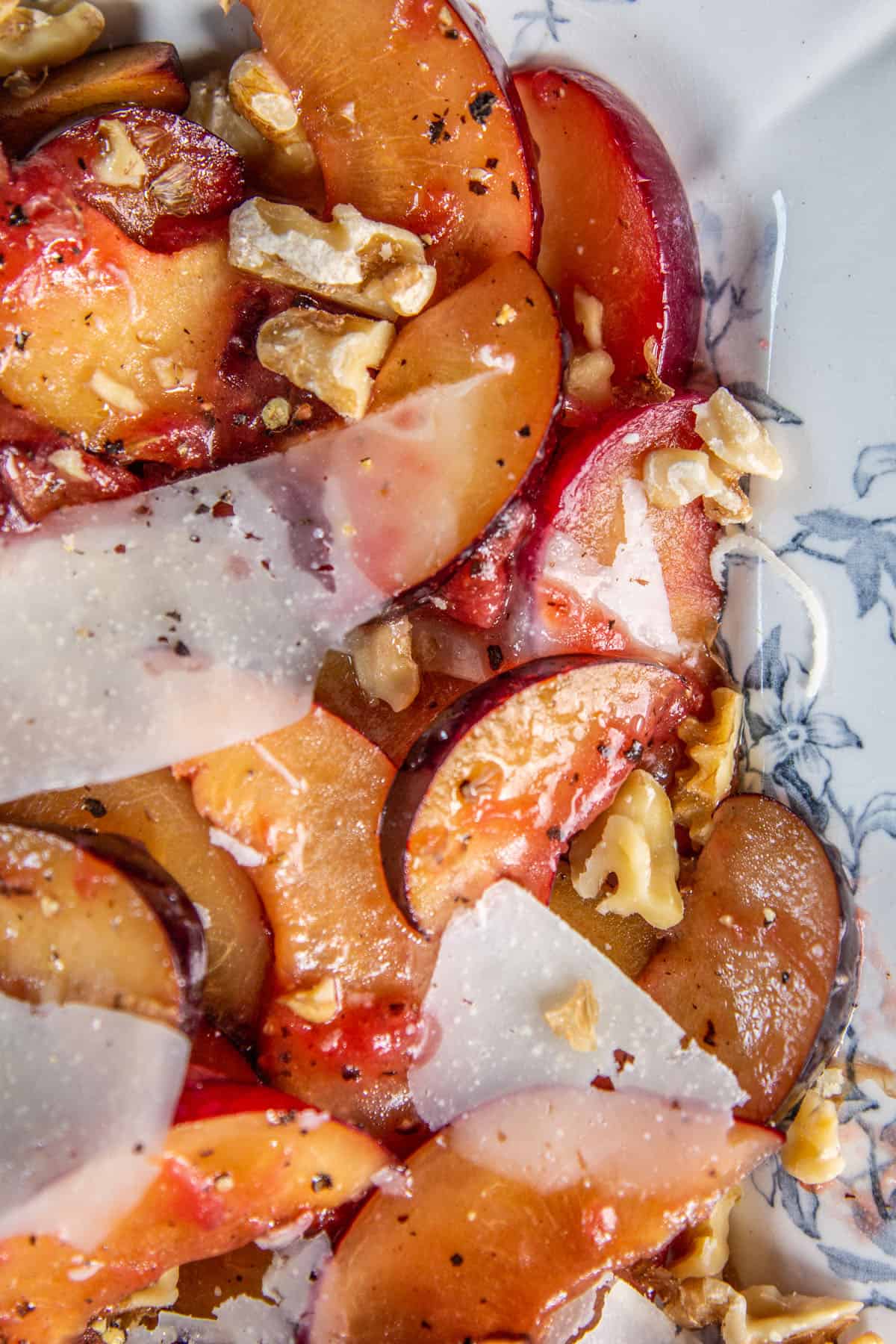 CA GROWN Blog
Discover. Learn. Connect.
A Simple Salad With Fruit, Walnuts, And Black Pepper Vinaigrette
May 16, 2023
Eat the Season!
Sign Up For Weekly Recipes
« Back to Recipes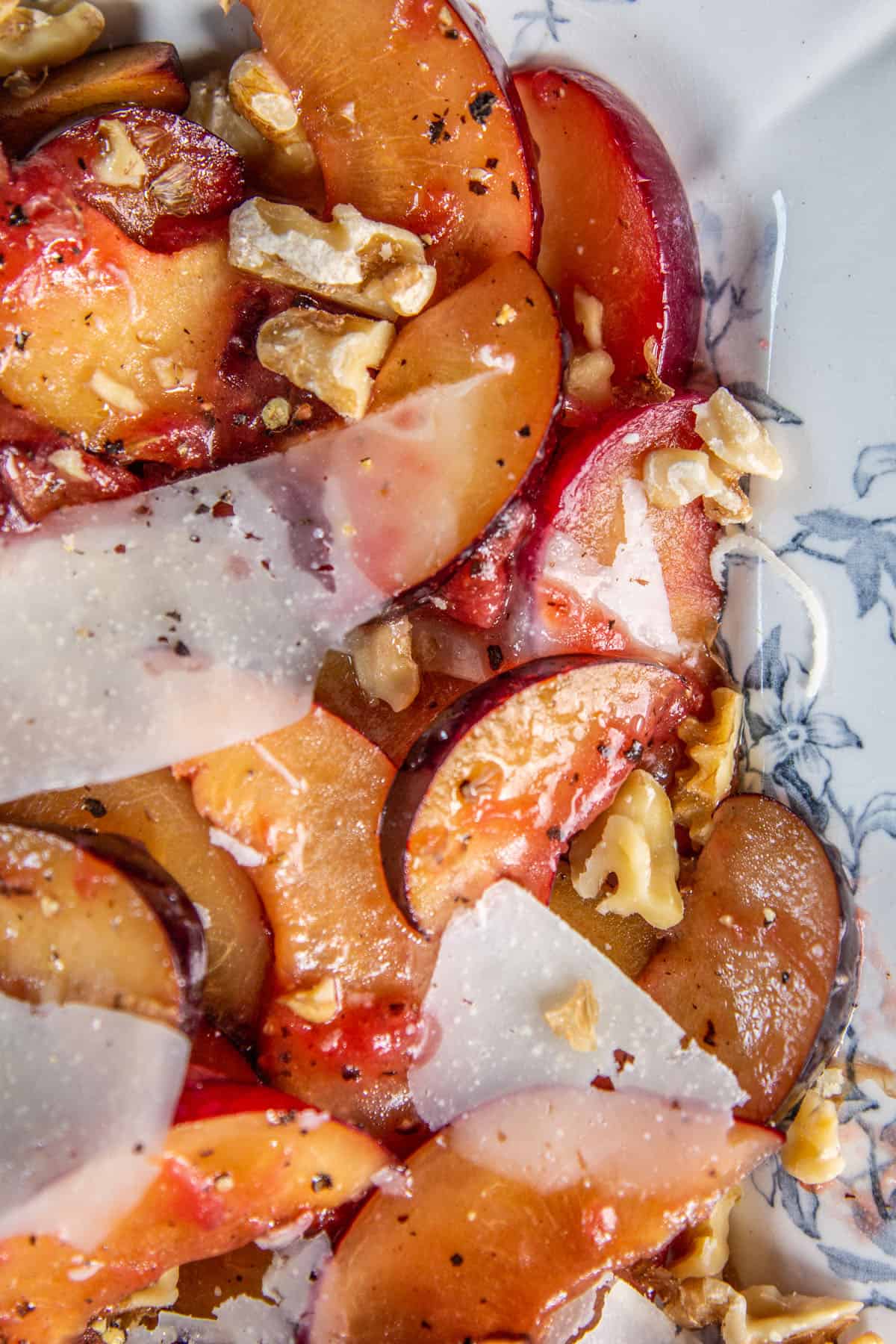 A Simple Salad With Fruit, Walnuts, And Black Pepper Vinaigrette
Looking for a fresh salad idea? Add fruit, like in this Plum Salad with Walnuts and Romano Cheese. Tossed with a Black Pepper Plum Jam Vinaigrette, this salad delivers a tasty mix of sweet plums, crunchy walnuts, and savory cheese. Let's dive into this easy, flavorful salad with fruit recipe.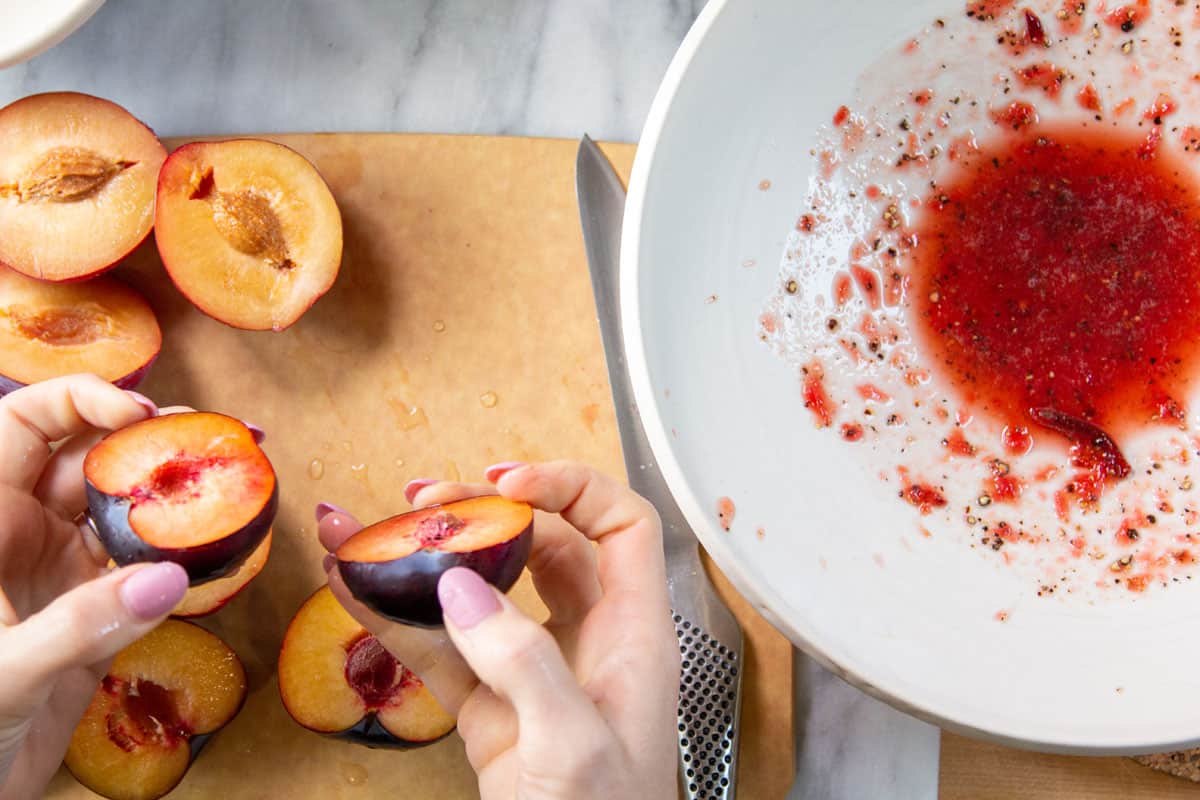 Salad With Fruit: An Unexpected Delight for Your Tastebuds.
This recipe is on repeat in our kitchens at the moment. It pairs the California plums' sweet and tart flavor with the hearty crunch of toasted walnuts and the distinct taste of Romano cheese. The vinaigrette ties everything together, creating a balanced, flavorful salad you can really sink your teeth into.
This isn't your everyday, run of the mill fruit salad. It's a fresh and exciting option that is a welcome addition to any meal.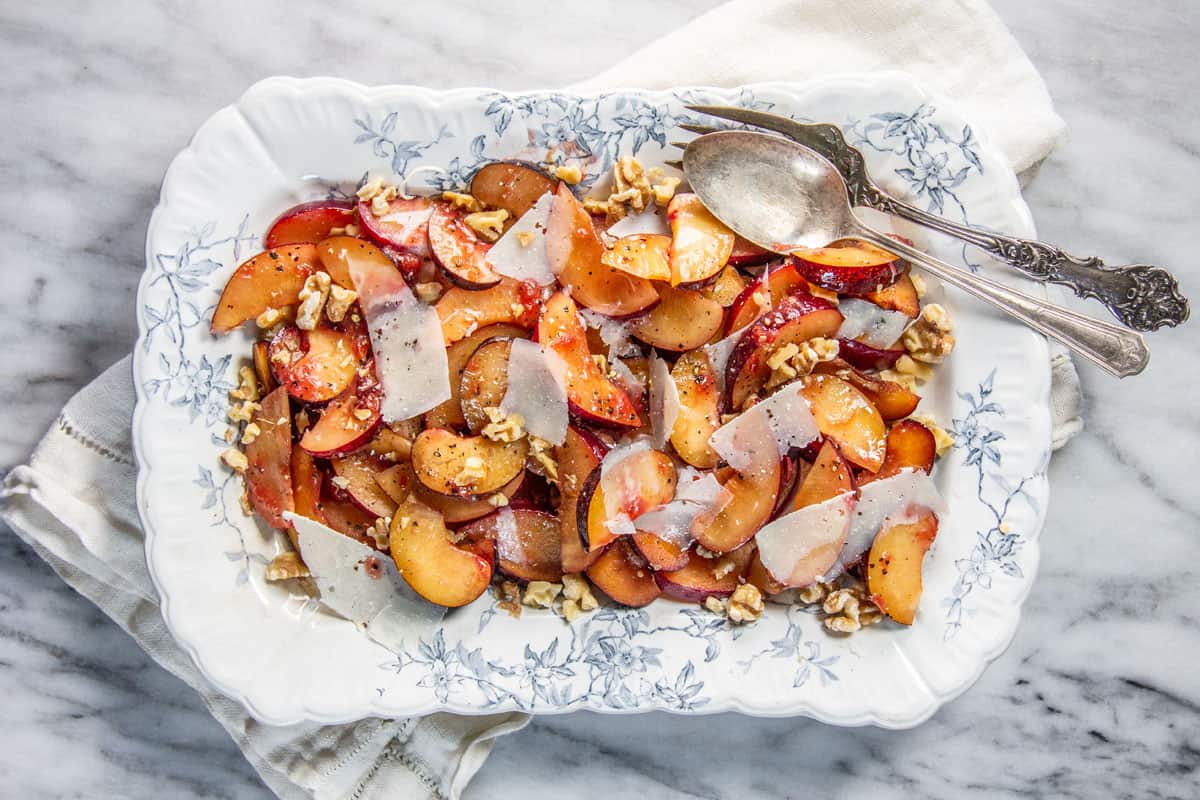 Why Make a Fruit-Forward Salad? The Underrated Art of Salad-Making
Subbing in fruit, like plums, in place of a mess of greens in your salad isn't just about creating a unique flavor profile. It's a simple way to boost your meal's nutritional value. Plums are packed with vitamins and fiber, offering a sweet taste that beautifully balances the savory elements of this salad. Tossing in Romano cheese and walnuts turns this salad from a fruity side dish to a more nutrient-rich, satisfying main course.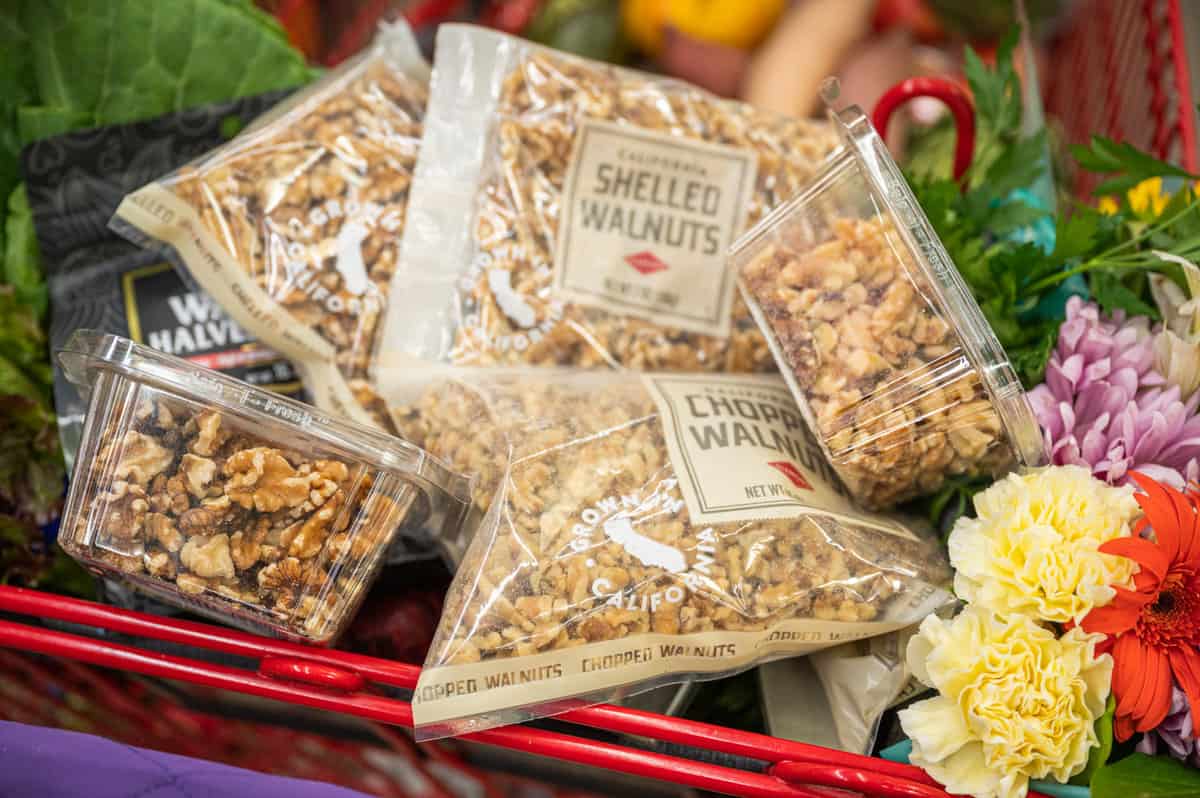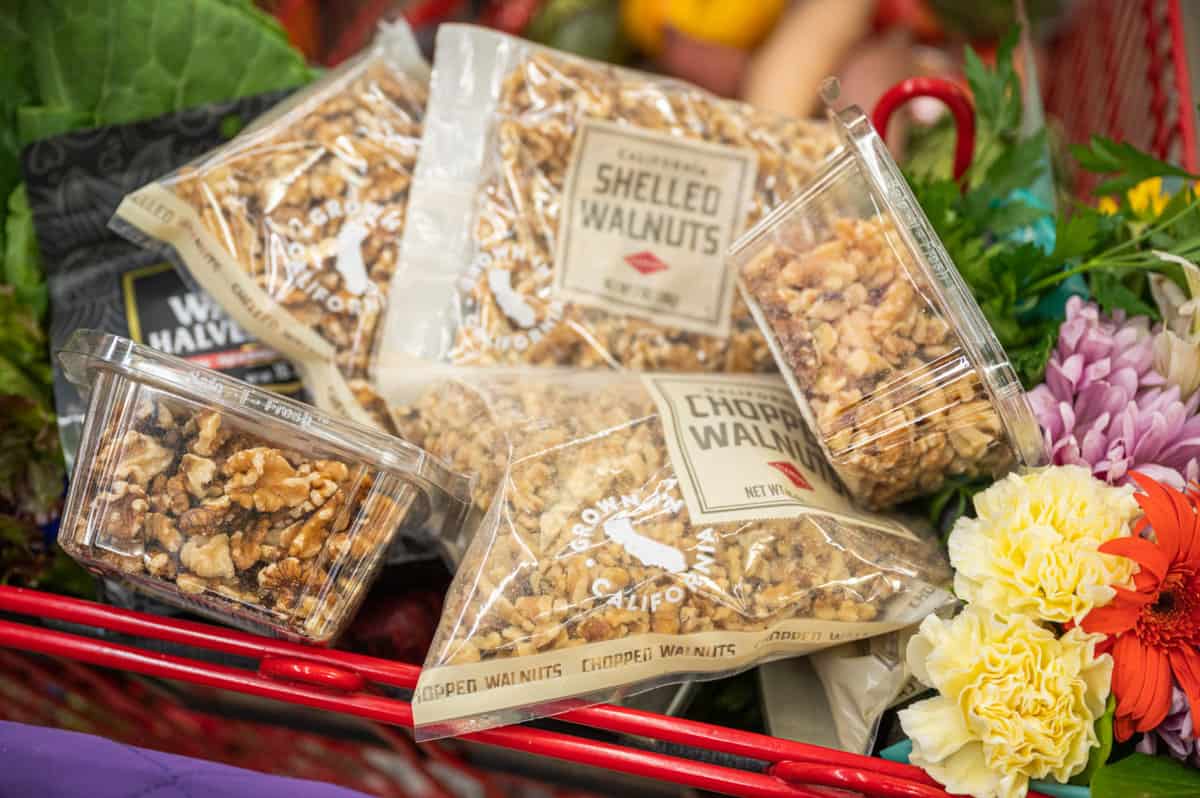 The Crunch Factor: Why Walnuts Make the Perfect Addition to Any Salad
In a fruit-filled salad like this one, the toasted walnuts are a key ingredient. They add a satisfying crunch that pairs well with soft fruit. Plus, they're a nutritional powerhouse, offering healthy fats, protein, and fiber. The result? A flavorful salad that keeps you full and satisfied.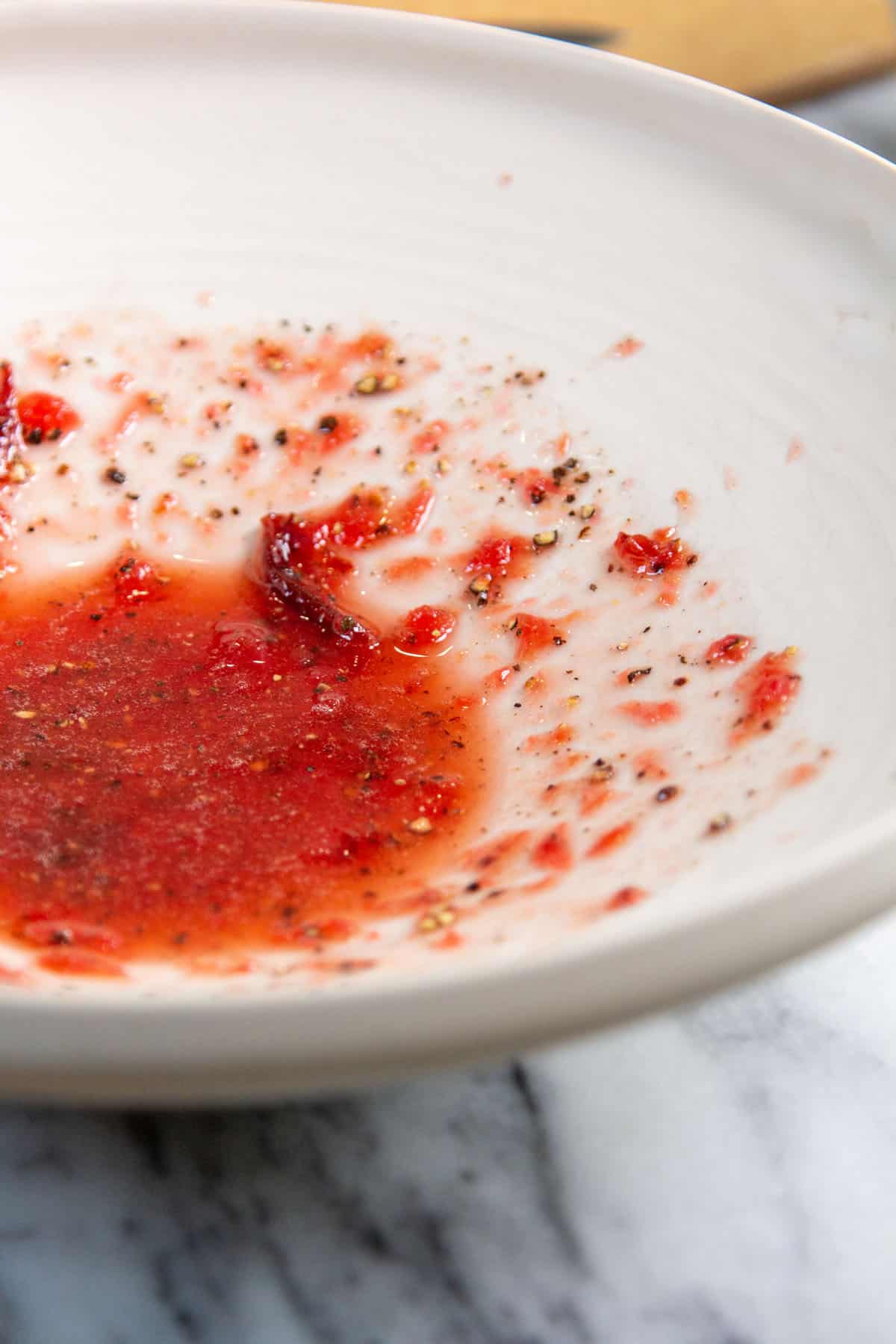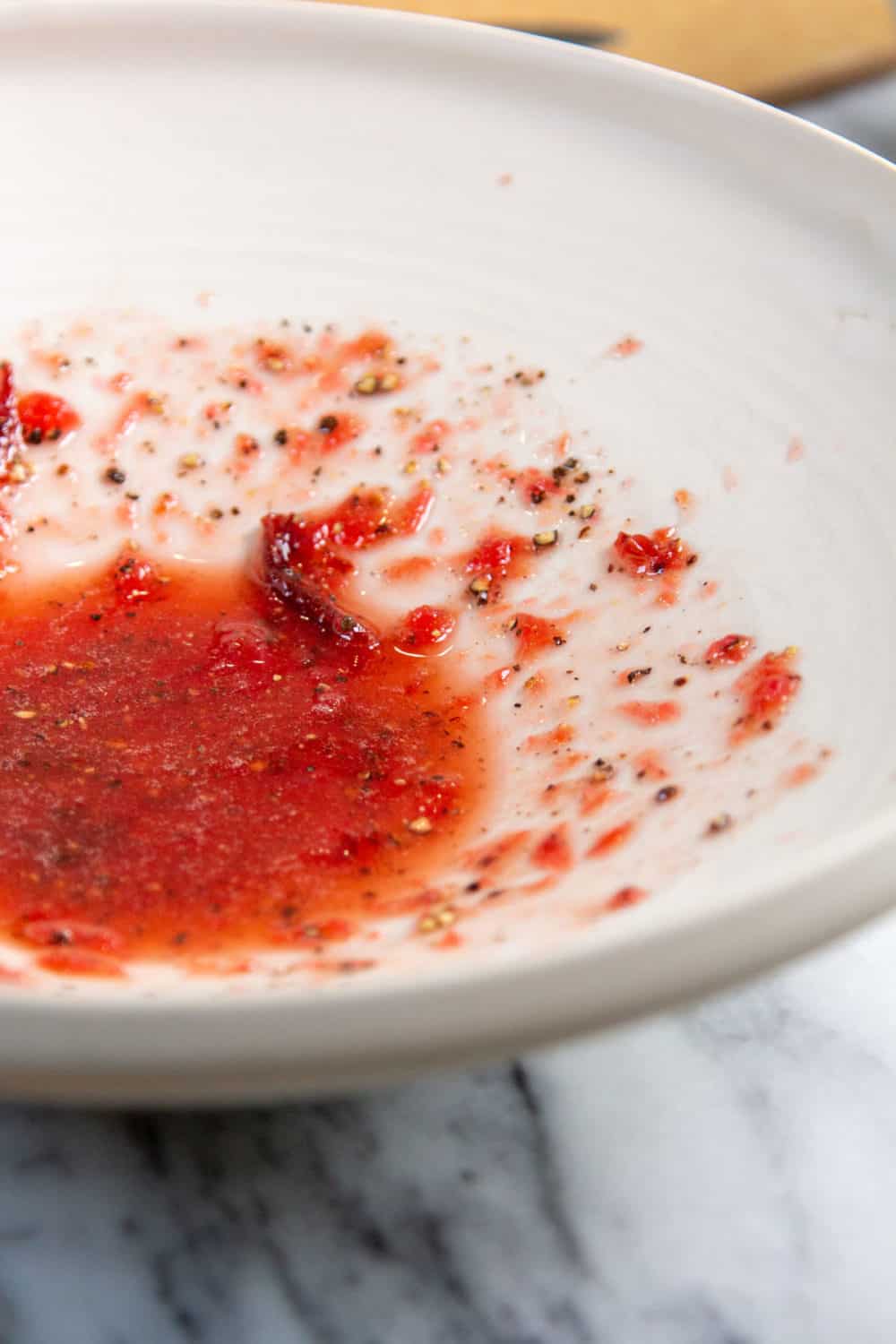 Creating the Perfect Companion: Black Pepper Plum Jam Vinaigrette.
A vinaigrette like this one can take a salad from good to great! It enhances the salad's flavors, tying together the sweet fruit and savory cheese with a tangy punch. Plus, making vinaigrette at home allows you to control the ingredients and flavor. You avoid preservatives and get the satisfaction of making a fresh, flavorful homemade addition to your salad.
While most of the ingredients in this vinagrette recipe are already hanging out in your pantry, you may need to make, or acquire, plum jam.
Step by Step: Crafting Your Salad with Fruit, Walnuts, and Black Pepper Vinaigrette
Making your Plum Salad with Walnuts, Romano Cheese, and Black Pepper Plum Jam Vinaigrette is a straightforward process.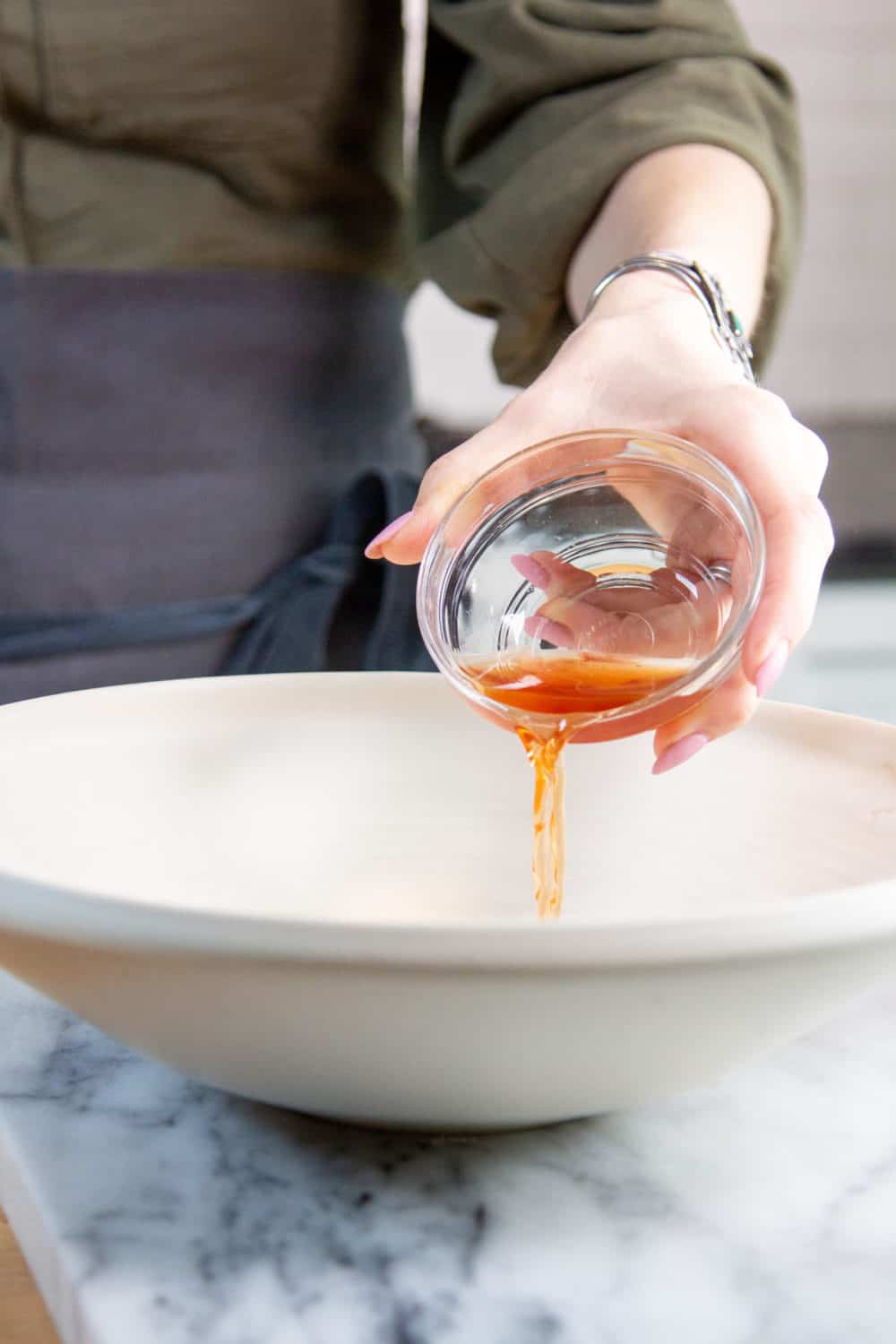 Start by combining the red wine vinegar, plum jam, and cracked black pepper in a bowl until well mixed. Add the prepared plums, stirring until they're coated with the dressing. Then, transfer to a platter and top with shaved Romano and toasted walnuts. Finish with a hearty sprinkle of flaky sea salt and extra pepper. Just be sure to use ripe plums for the perfect balance of sweetness, and don't be afraid to be generous with the cheese!
More Delicious Fruit-Forward Salads to Try Next.
If you are anything like us you love a good fruit salad recipe! We happen to have quite a few favorites that we think should be on your to-make list next.
BE SURE TO SHARE YOUR FAVORITE PLUM RECIPES WITH US BY SNAPPING A PIC AND TAGGING US ON SOCIAL USING #CAGROWN.
Craving more CA Grown goodness? Follow us on Pinterest for fresh and fabulous recipe inspiration!