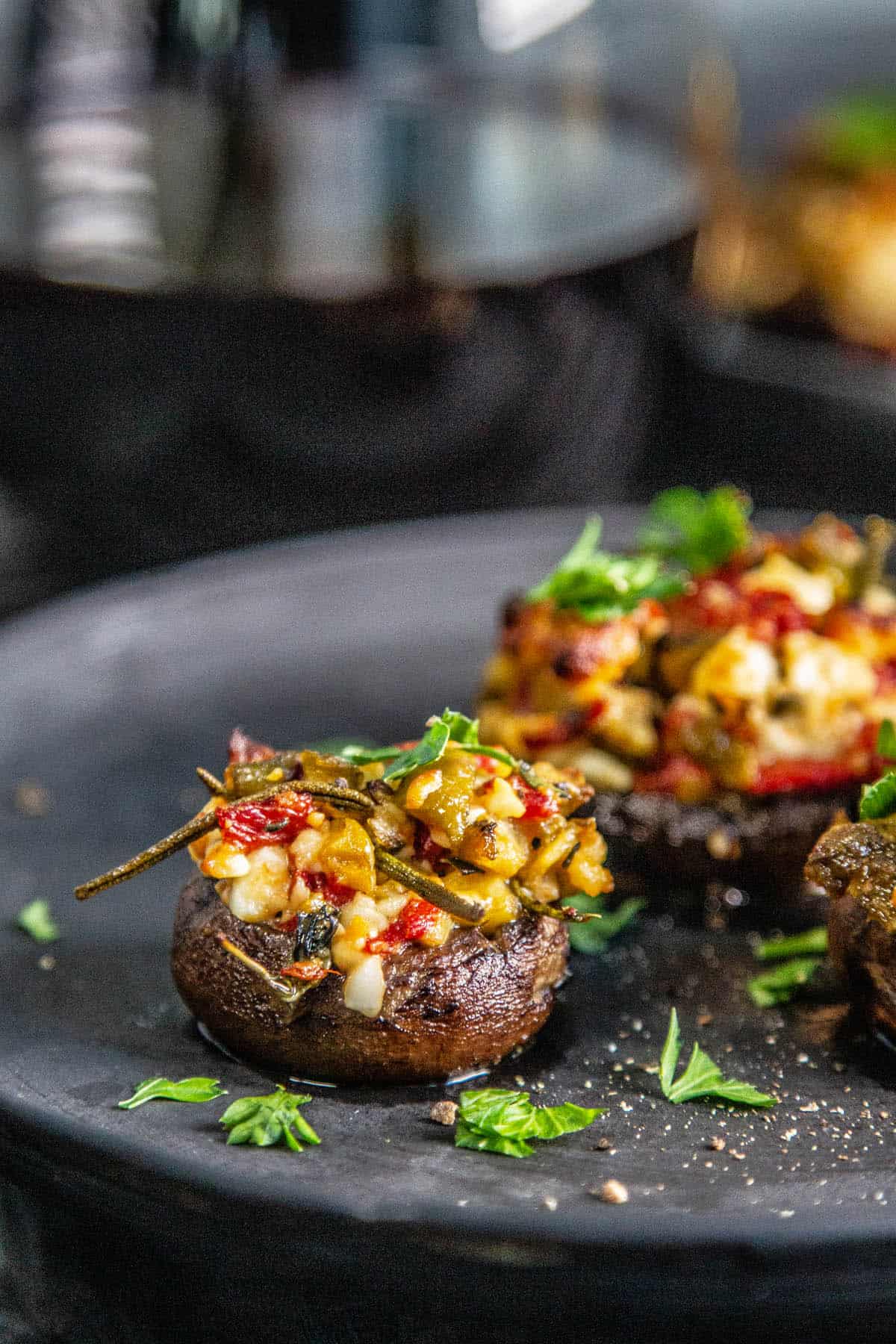 CA GROWN Blog
Discover. Learn. Connect.
Cheese & Olive Stuffed Mushroom Cap + Easy Appetizers For A Party
December 27, 2022
Eat the Season!
Sign Up For Weekly Recipes
« Back to Recipes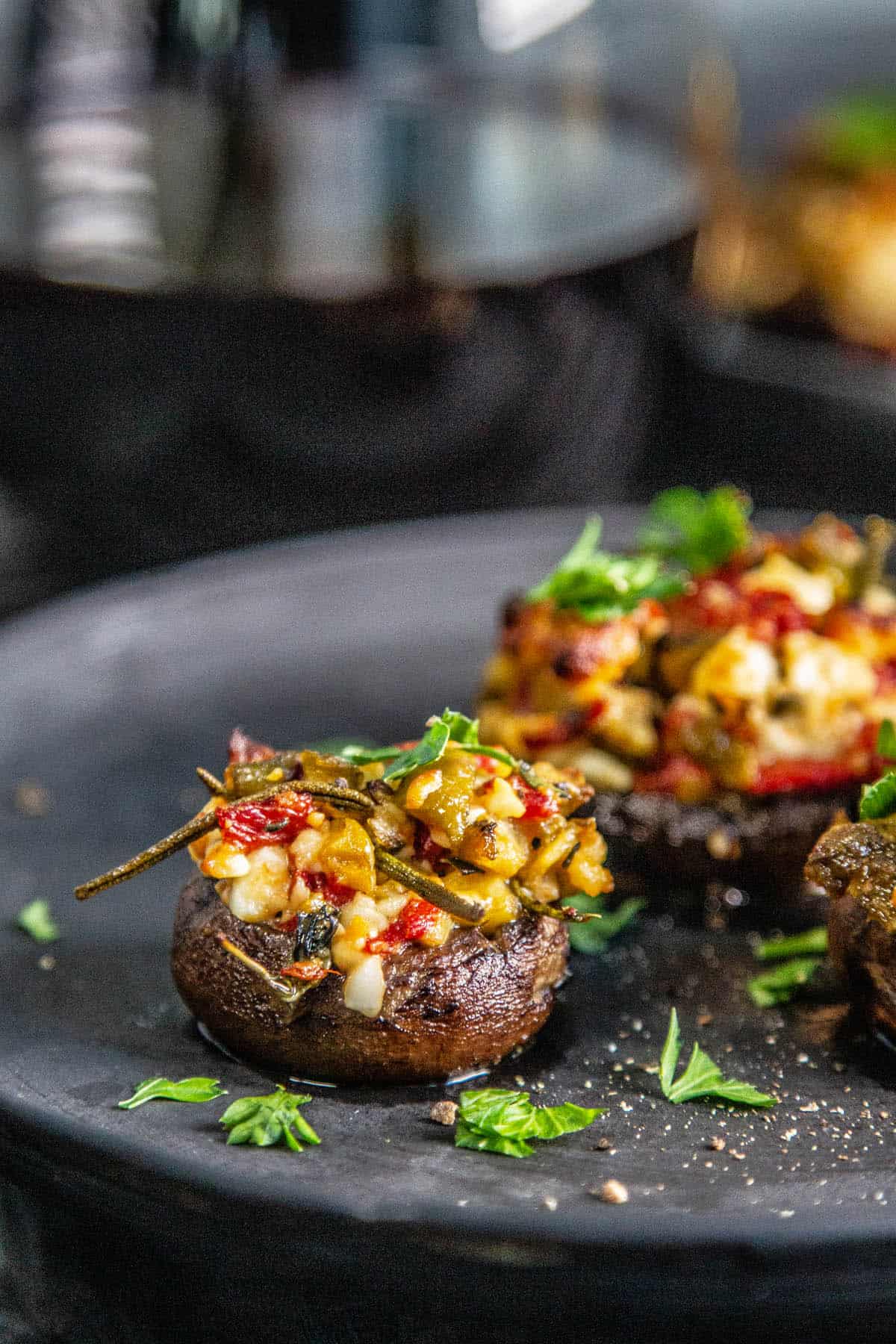 Cheese & Olive Stuffed Mushroom Cap + Easy Appetizers For A Party
California Grown ingredients like mushrooms, olives, and herbs are always in season in the Golden State. That means you can serve our easy stuffed mushroom cap recipe with feta cheese, ripe green olives, and roasted red peppers for a delicious and easy appetizer at any gathering or party no matter what time of the year it is!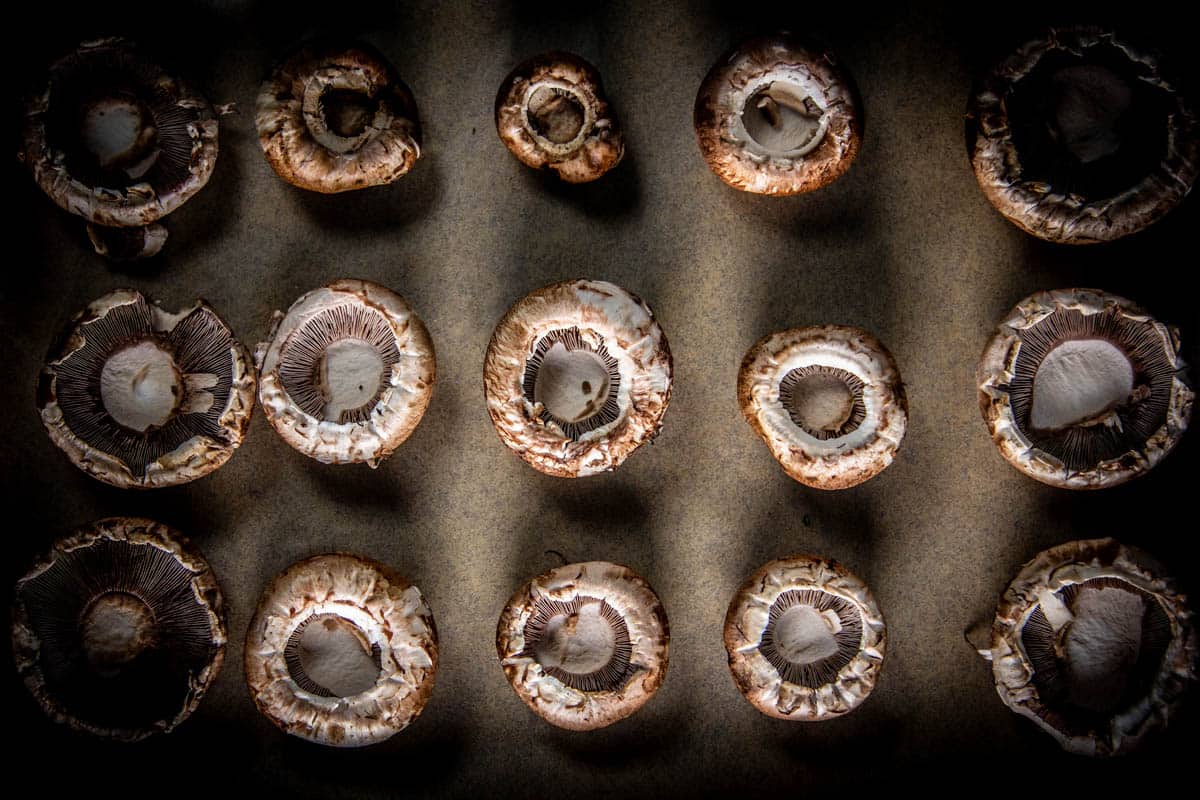 How to properly clean and prepare mushroom caps for stuffing:
To prepare the mushroom caps for stuffing, it's important to first properly clean them. Here's how:
Gently wipe the mushroom caps with a damp cloth to remove any dirt or debris. Avoid using water to rinse the mushrooms. They are porous and will absorb water, which can lead to a mushy texture.
If the mushroom stems are still attached, gently twist them off or save the for later use in soups or sauces.
If desired, you can use a small spoon or knife, to gently scoop out the gills from the caps. These are the thin, dark lines running along the inside of the cap. Removing the gills will help the mushroom caps hold more filling. However, it isn't actually necessary for this recipe if you prefer to leave them in.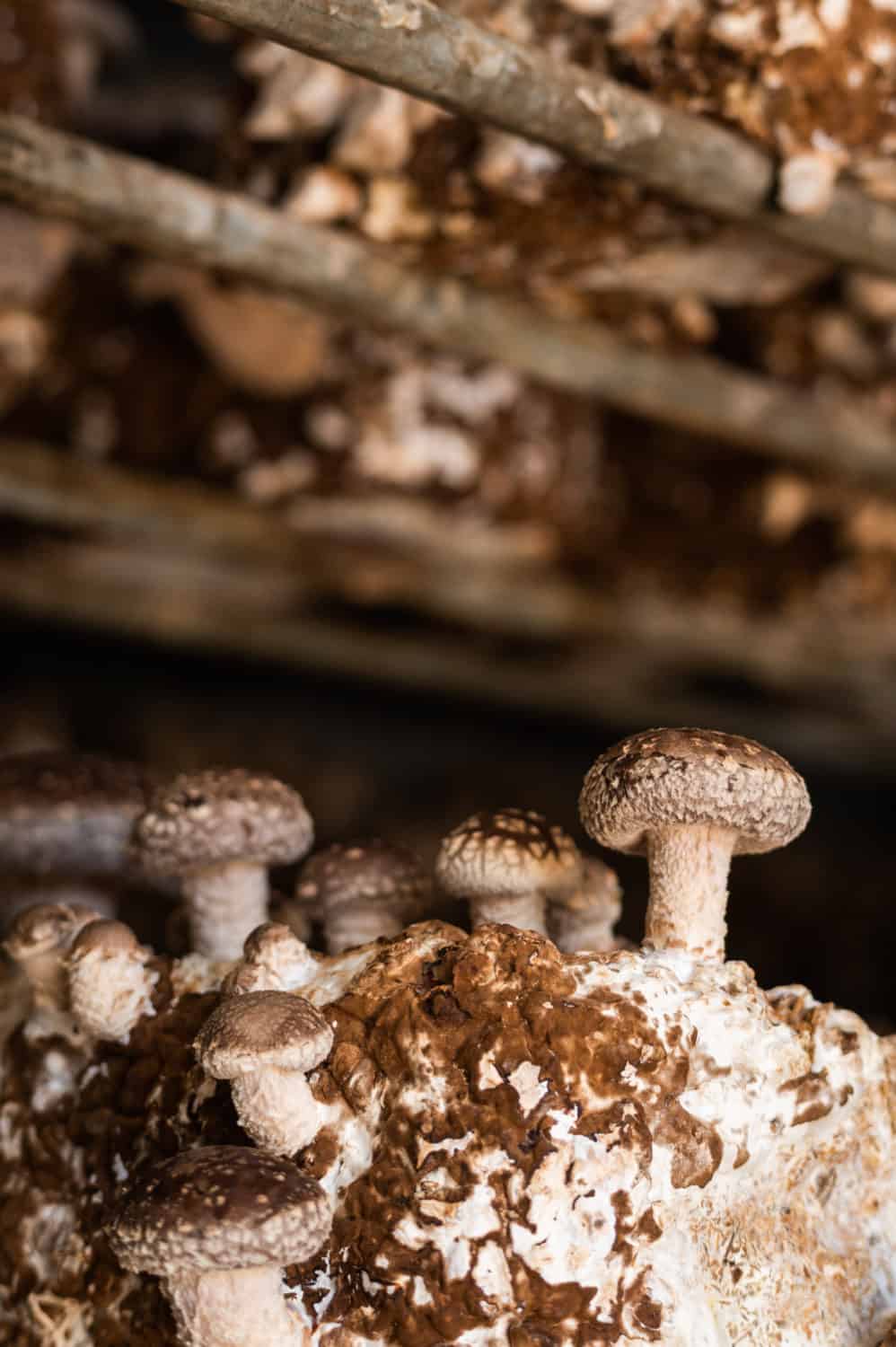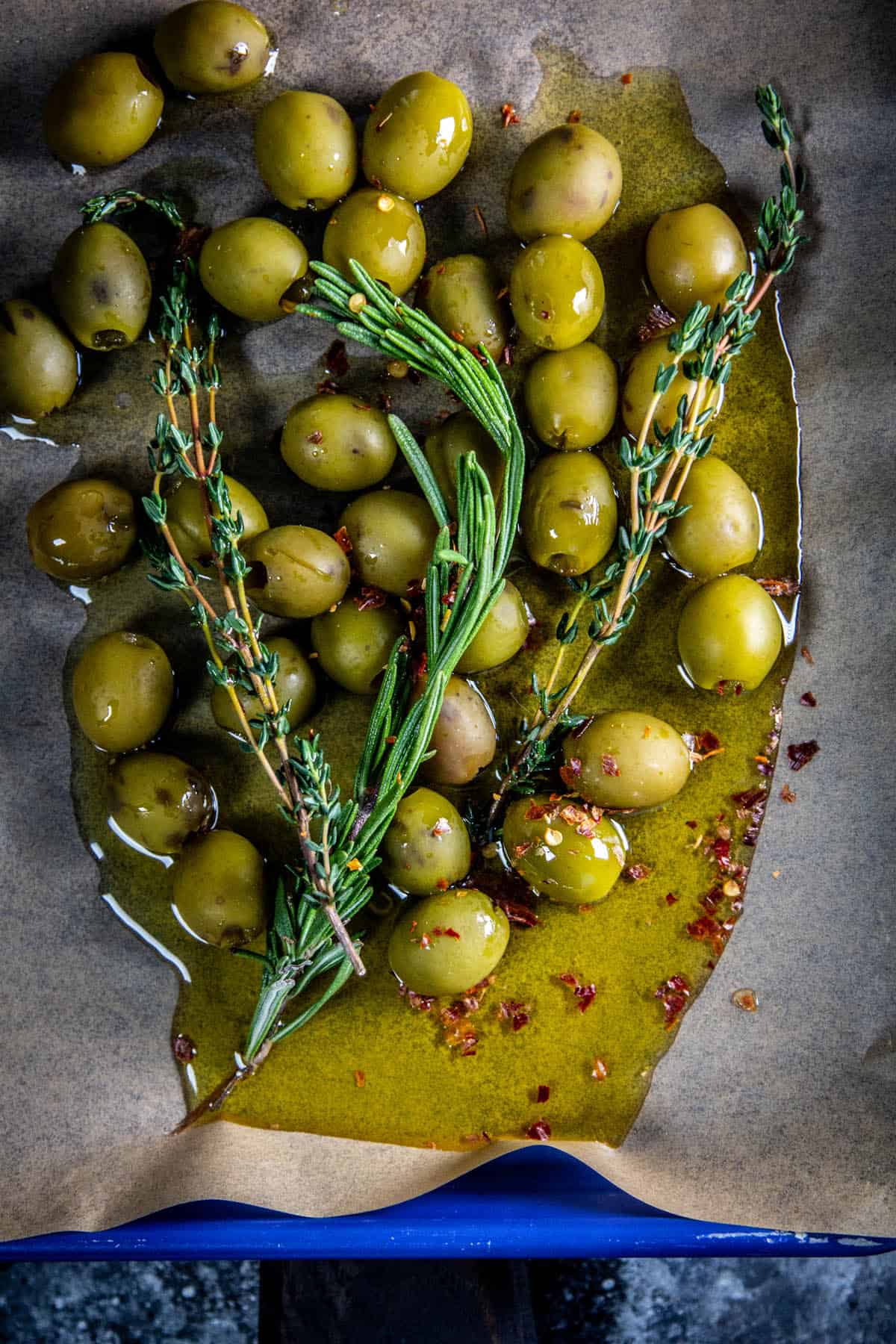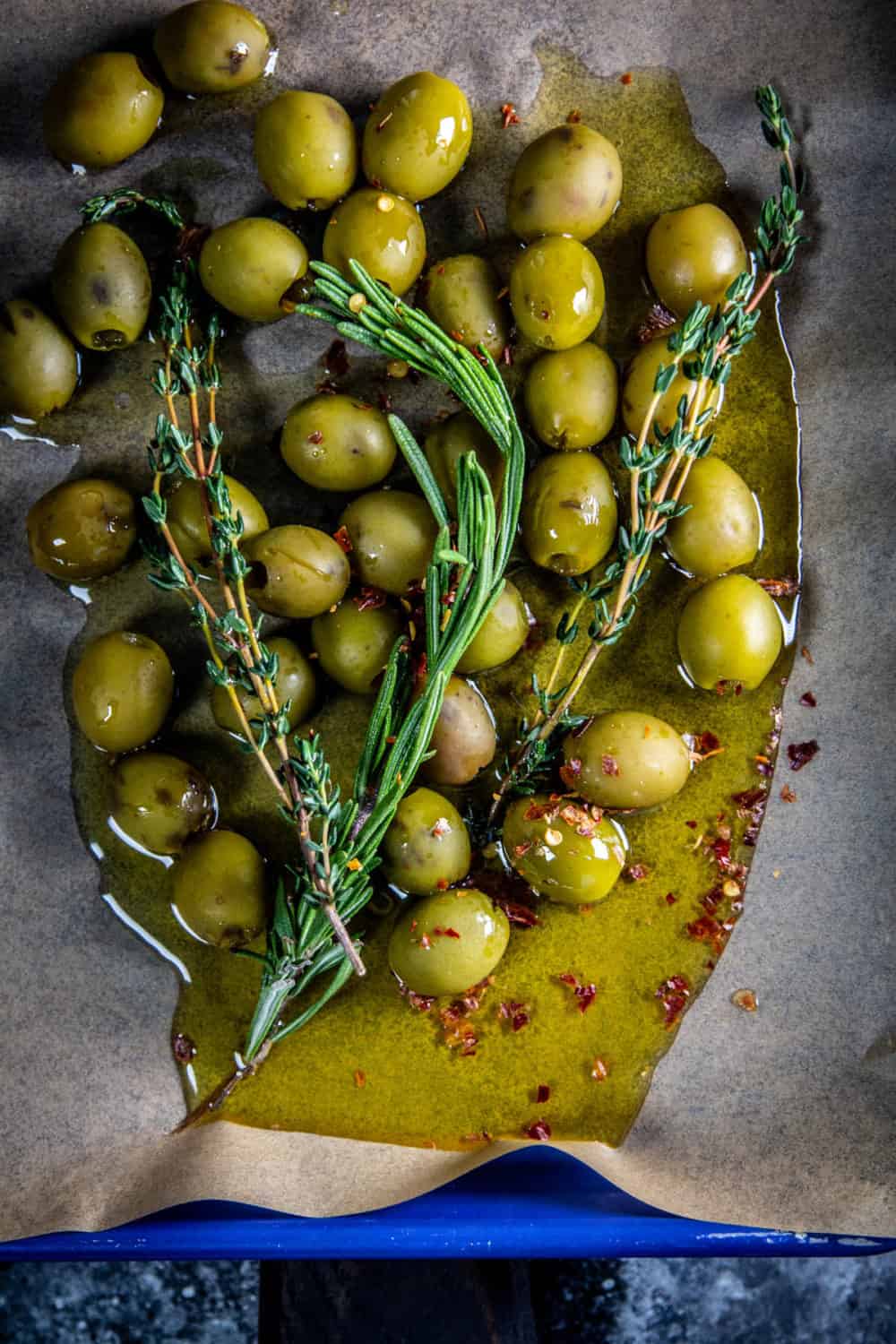 Let's talk about the fillings for this stuffed mushroom cap recipe.
There are very minimal ingredients in this delicious appetizer with mushrooms. In fact, I'm going to bet that you probably have most of the ingredients hanging out in your pantry now.
Rosemary and Thyme Roasted Olives: California ripe green olives are harvested when they are still green and before they have fully ripened and cured in a brine solution to give them their characteristic flavor and texture. They can be used in a variety of dishes such as salads and pizzas, and as a garnish for cocktails. Whether whole or pitted and stuffed with a variety of fillings, they are popular as a snack on their own. California ripe green olives have a crispy, crunchy texture and tangy, slightly salty flavor.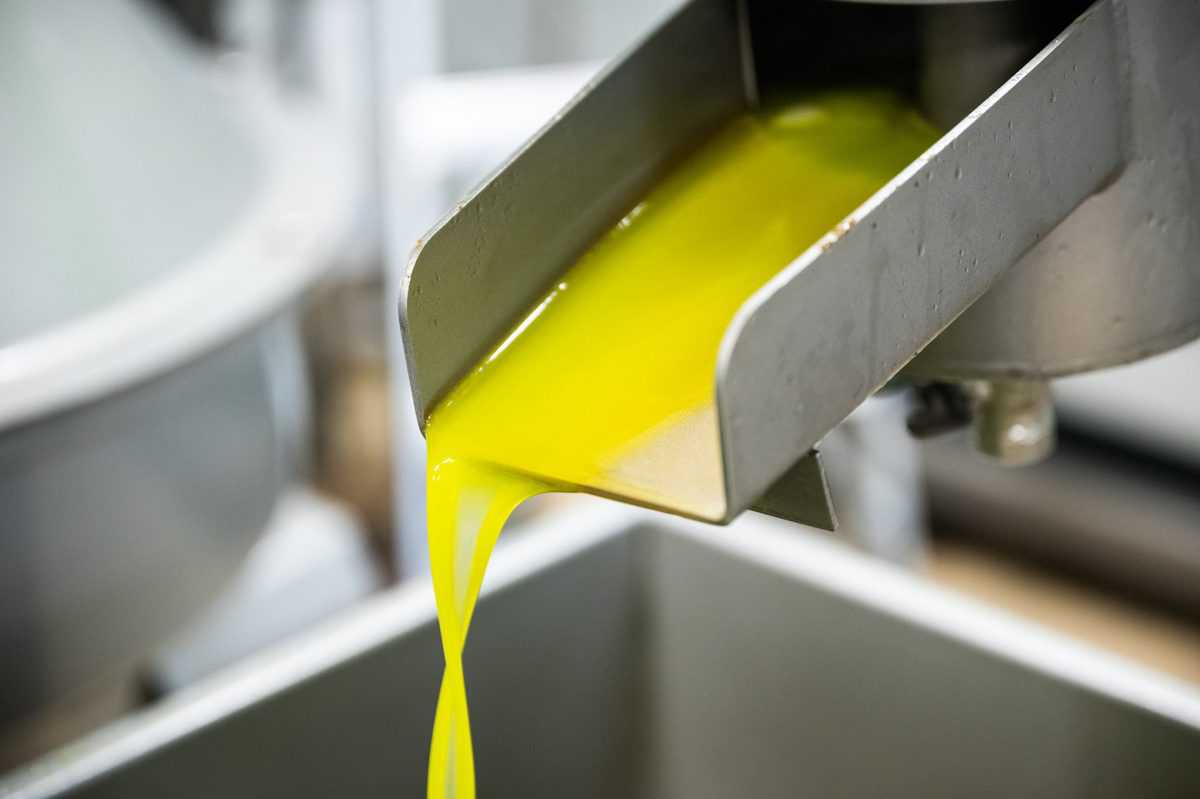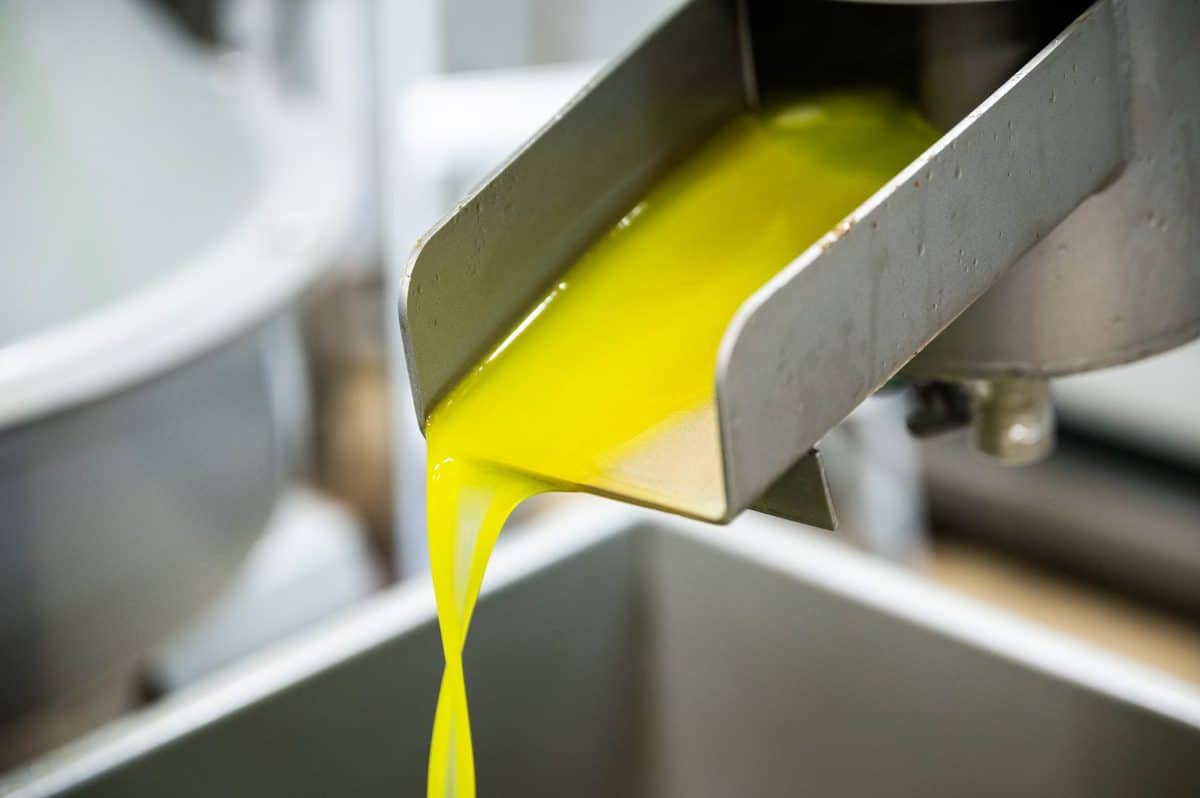 Feta Cheese: Feta cheese from California can be roasted in the oven, resulting in a slightly creamy and soft texture. The roasting process enhances the flavor of the feta cheese and the heat brings out the tangy, salty flavor of the feta, resulting in a slightly caramelized, almost nutty flavor.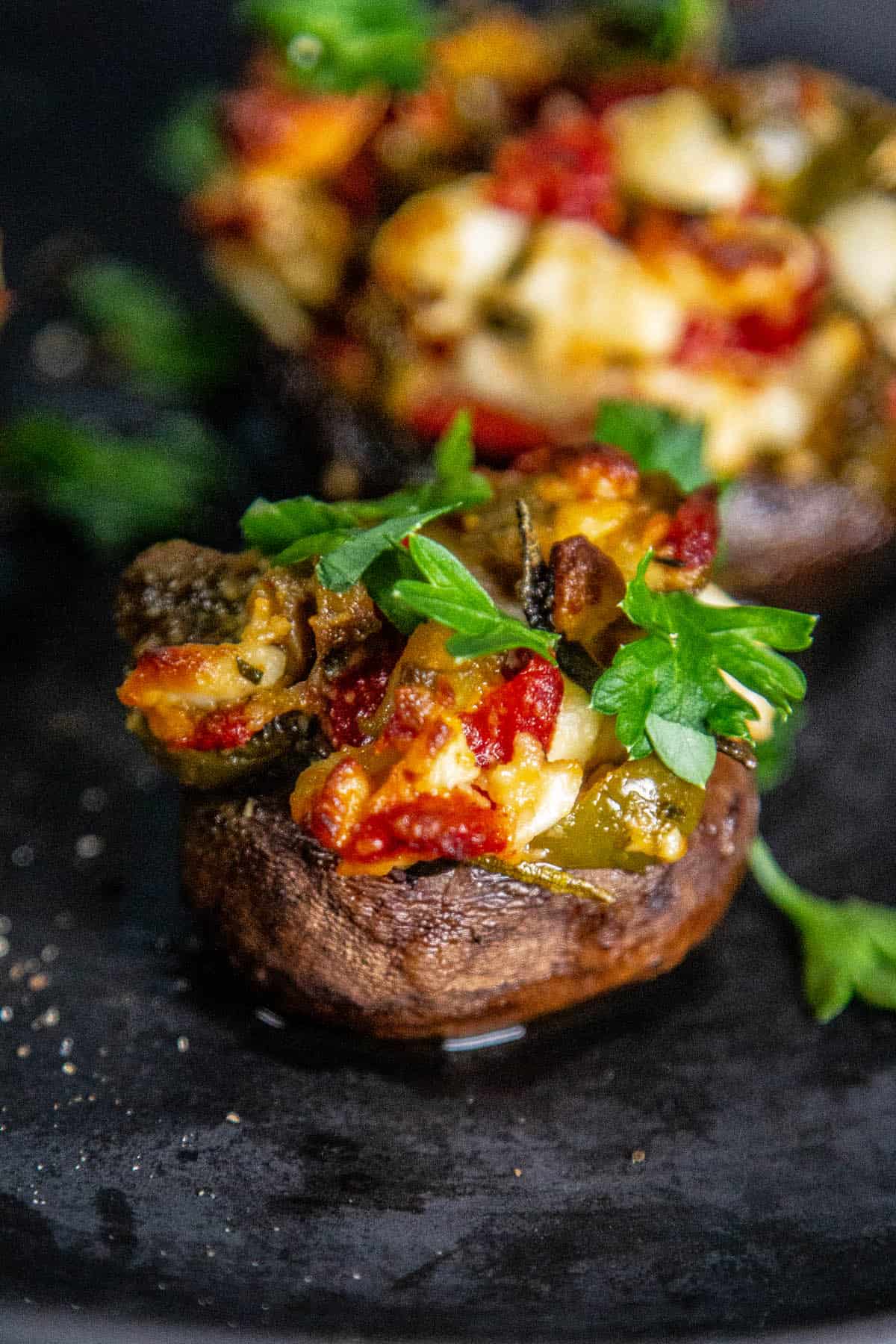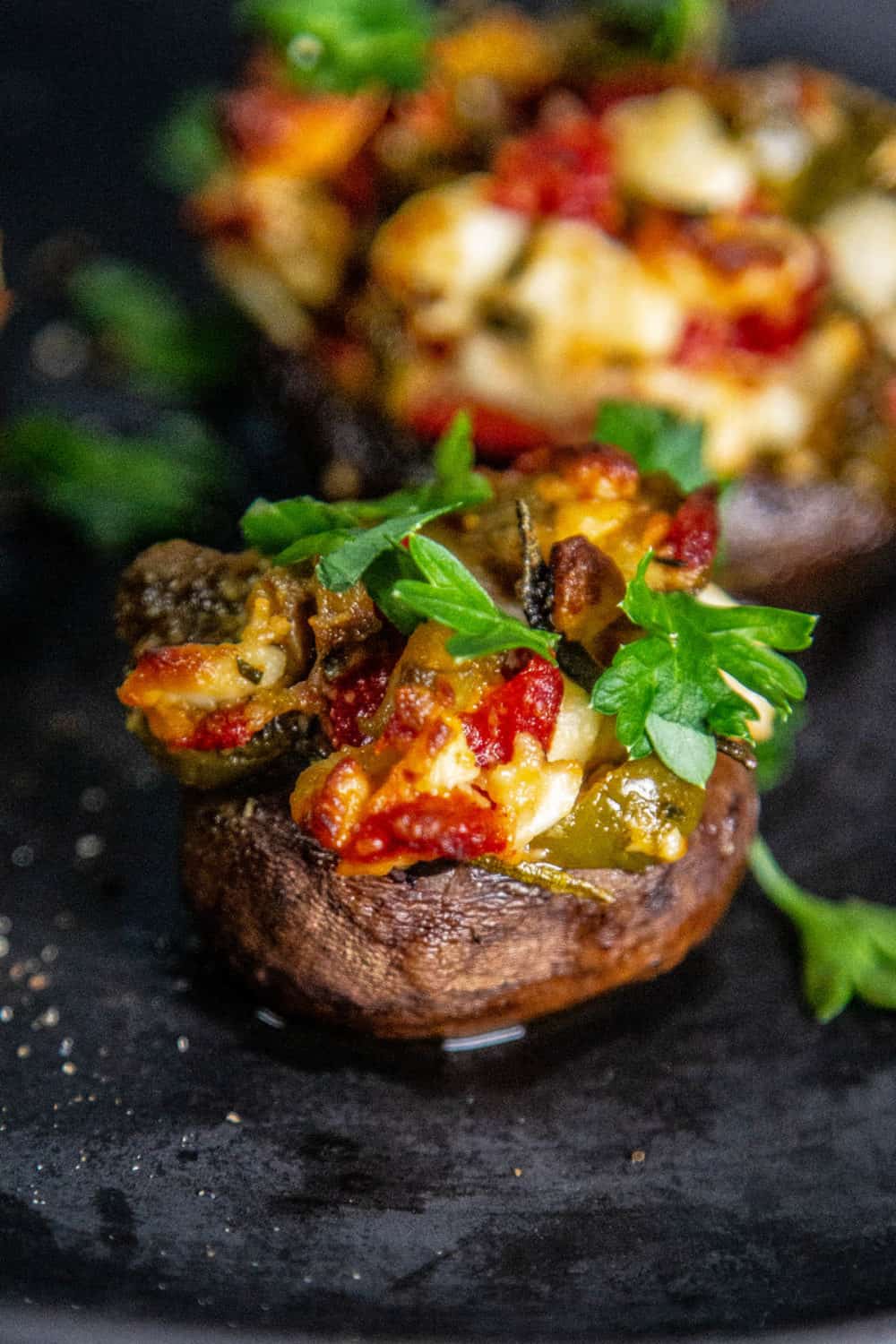 Why should you serve these delicious stuffed mushroom caps at your next party?
Our Roasted Olive and Feta Stuffed Mushroom Caps are sure to be a hit at any party. They're easy to make, flavorful, and are a savory appetizer that will please vegetarians and meat eaters alike. Plus, stuffed mushroom caps are a great way to use up any leftover olives or roasted red peppers you may have in your fridge.
Looking for more easy appetizers for a party?
For more easy appetizer ideas for your next party menu, try serving up a few of the recipes below from our California Grown Creators alongside this stuffed mushroom cap recipe. No matter what you choose, your guests are sure to love these tasty appetizers.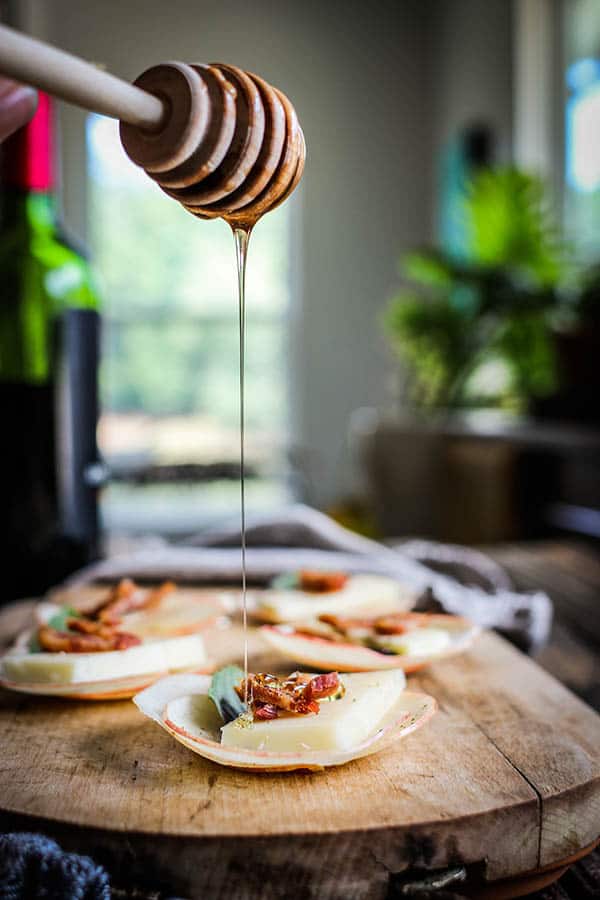 If you're looking for deliciously easy party food, here's your answer. These Apple Bacon + Toma Cheese Stacks are definitely a fan favorite, and ready in a snap.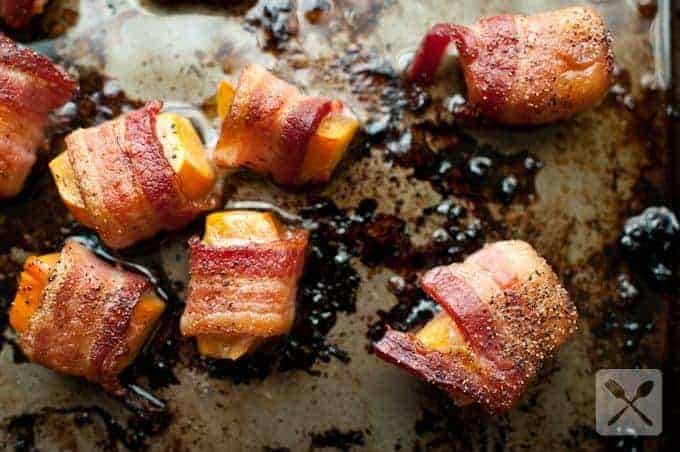 This appetizer recipe from G Free Foodie is easy to make and incredibly delicious. It's a simple appetizer or snack you can serve warm or at room temperature.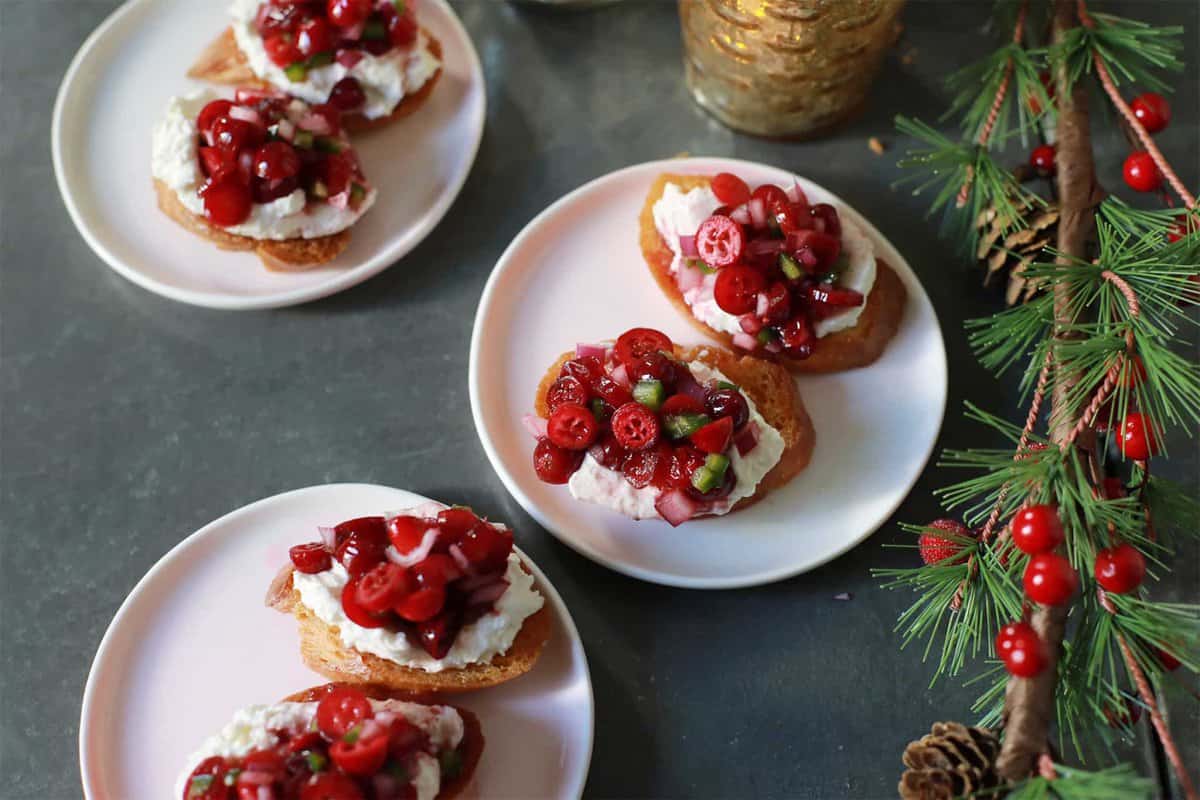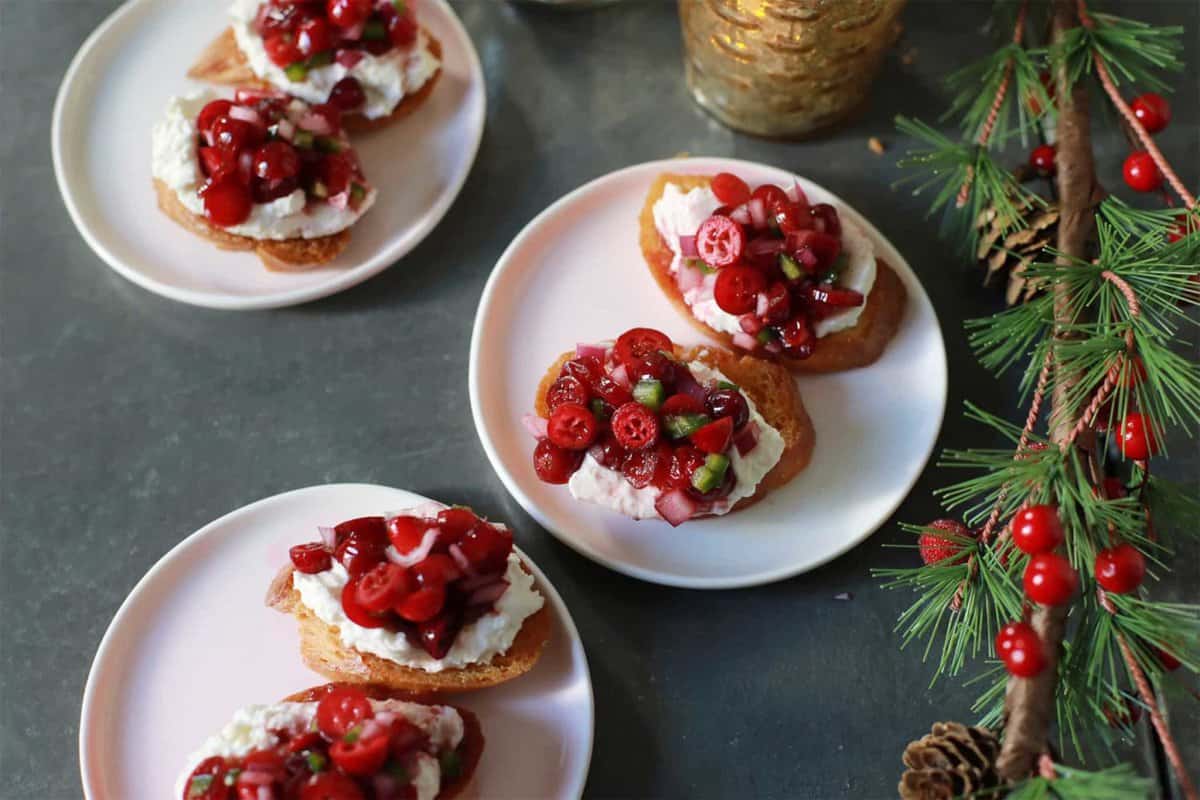 In this epic appetizer from Salt & Wind, spiced wine and maple syrup combine with cranberries. Red onion and jalapeños are stirred in just before serving for a spicy, spiced situation that's spooned over toasts topped with whipped goat cheese.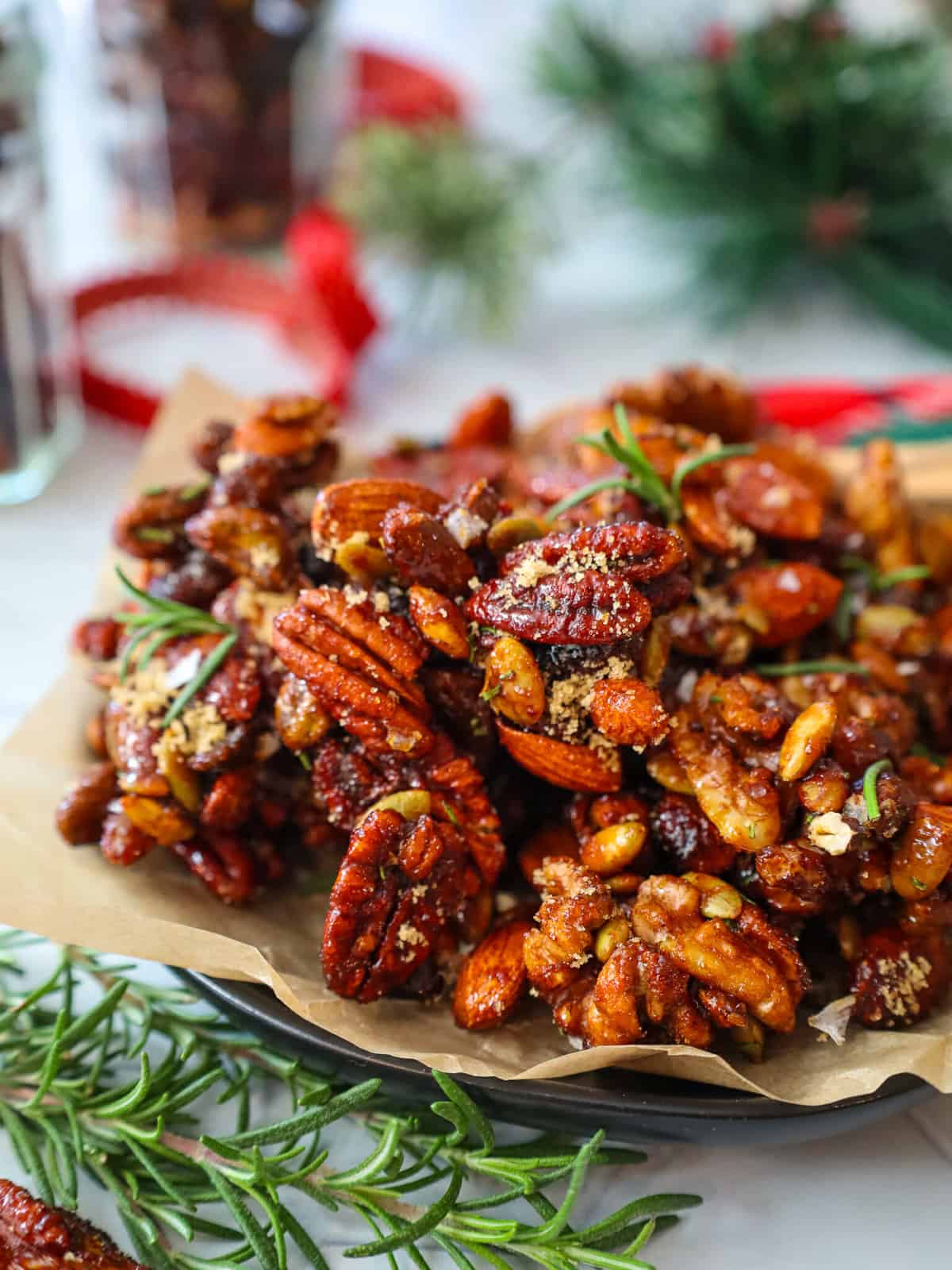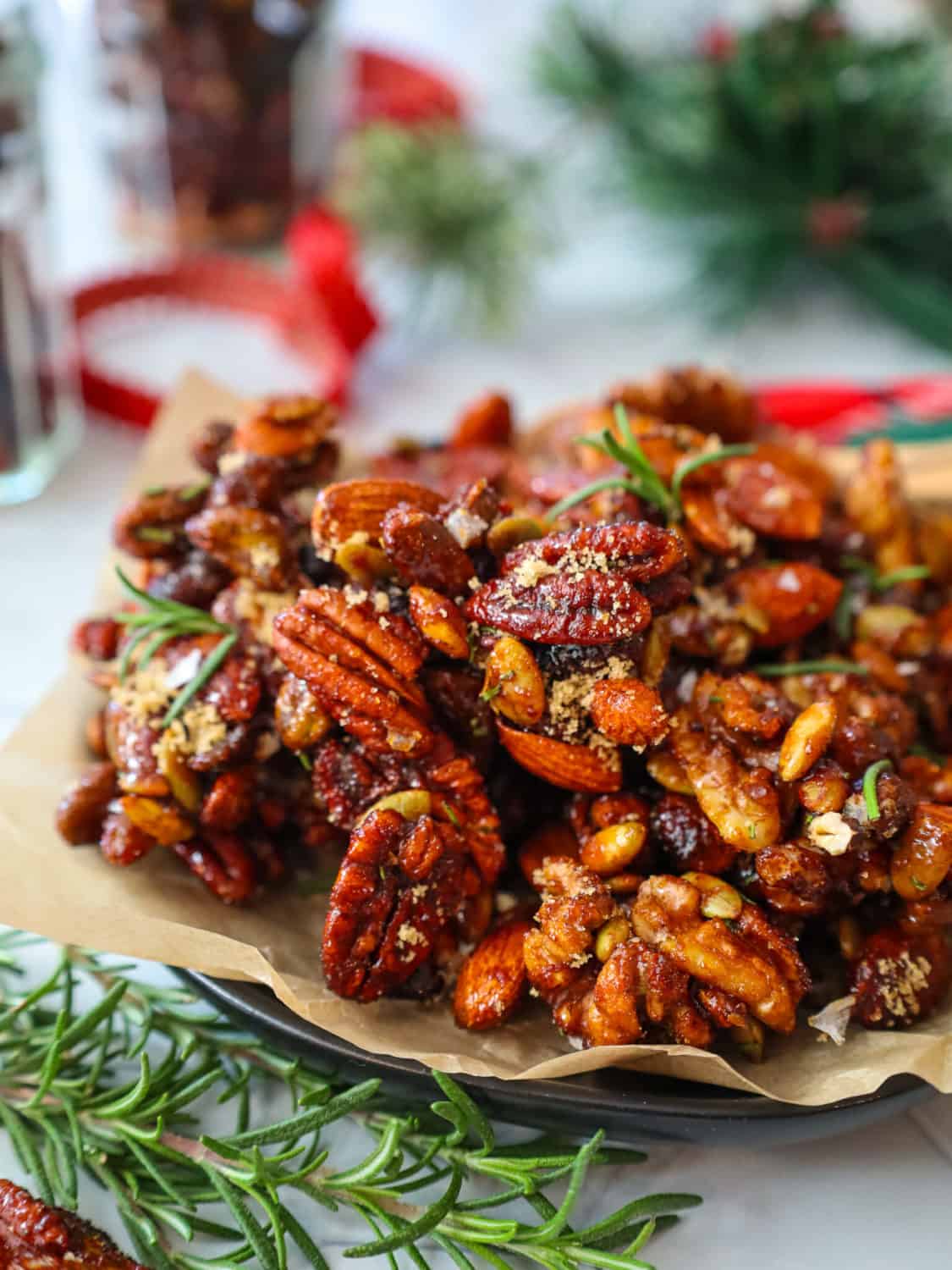 This appetizer recipe from A Girl Defloured is incredibly easy to make (and incredibly easy to eat). She uses a combination of 5 different nuts – whole almonds, pecan halves, walnut halves, pistachios, and pepitas to make this incredibly addictive mix. We absolutely approve!
BE SURE TO SHARE YOUR FAVORITE EASY APPETIZERS WITH US BY SNAPPING A PIC AND TAGGING US ON SOCIAL USING #CAGROWN.
Craving more CA Grown goodness? Follow us on Pinterest for fresh and fabulous recipe inspiration!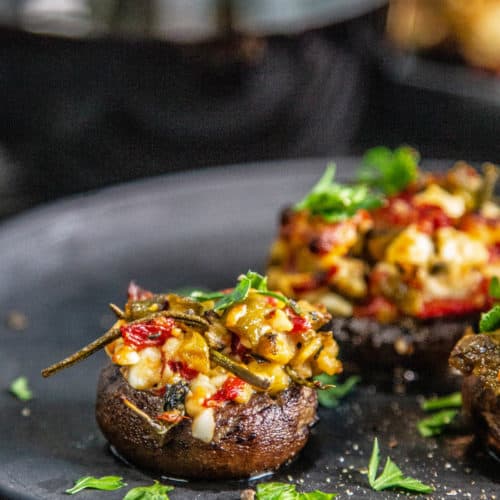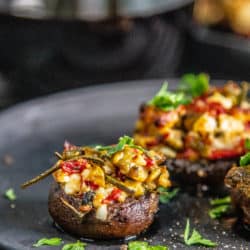 Roasted Olive and Feta Stuffed Mushroom Caps
This easy stuffed mushroom cap recipe is an appetizer loaded with BIG flavor from feta cheese, ripe green olives, and roasted red peppers.
Ingredients
1 package of baby portabella or white mushrooms cleaned and prepared for stuffing
1 cup California ripe green olives
4 garlic cloves smashed
3 sprigs thyme
1 sprig rosemary
1/4 cup olive oil
1 teaspoon Calabrian red pepper flakes
1 cup feta cheese
1/2 cup chopped roasted red peppers diced small
1/4 cup fresh flat-leaf parsley chopped
Instructions
Preheat oven to 425F.

On a baking sheet, mix olives, garlic cloves, herbs, and olive oil. Bake for 20 minutes.

Prep the mushrooms and place them on a parchment-lined baking sheet.

Once the olives have roasted, remove the pan from the oven and allow them to cool slightly. Chop the olives and herbs into small pieces.

Combine the olives with the roasted red peppers and feta cheese, along with any olive oil remaining on the pan.

Spoon the mixture into the mushrooms and bake for another 20 minutes.

Sprinkle with parsley and serve immediately.
Nutrition
Calories: 93kcalCarbohydrates: 2gProtein: 2gFat: 9gSaturated Fat: 3gPolyunsaturated Fat: 1gMonounsaturated Fat: 5gCholesterol: 11mgSodium: 402mgPotassium: 43mgFiber: 1gSugar: 0.1gVitamin A: 296IUVitamin C: 5mgCalcium: 75mgIron: 0.4mg