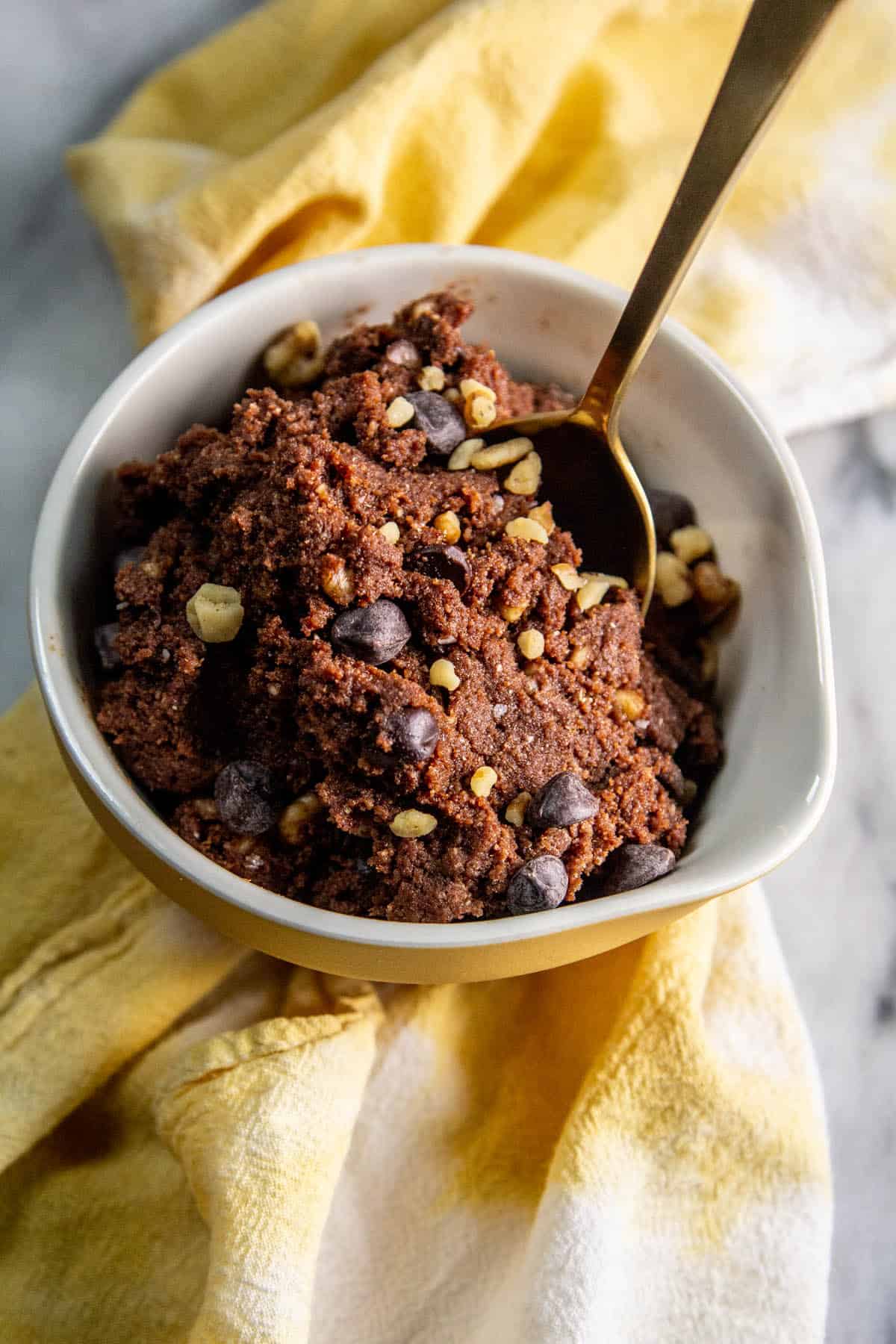 CA GROWN Blog
Discover. Learn. Connect.
An Easy Edible Cookie Dough Recipe With Health Benefits
December 20, 2022
Eat the Season!
Sign Up For Weekly Recipes
« Back to Recipes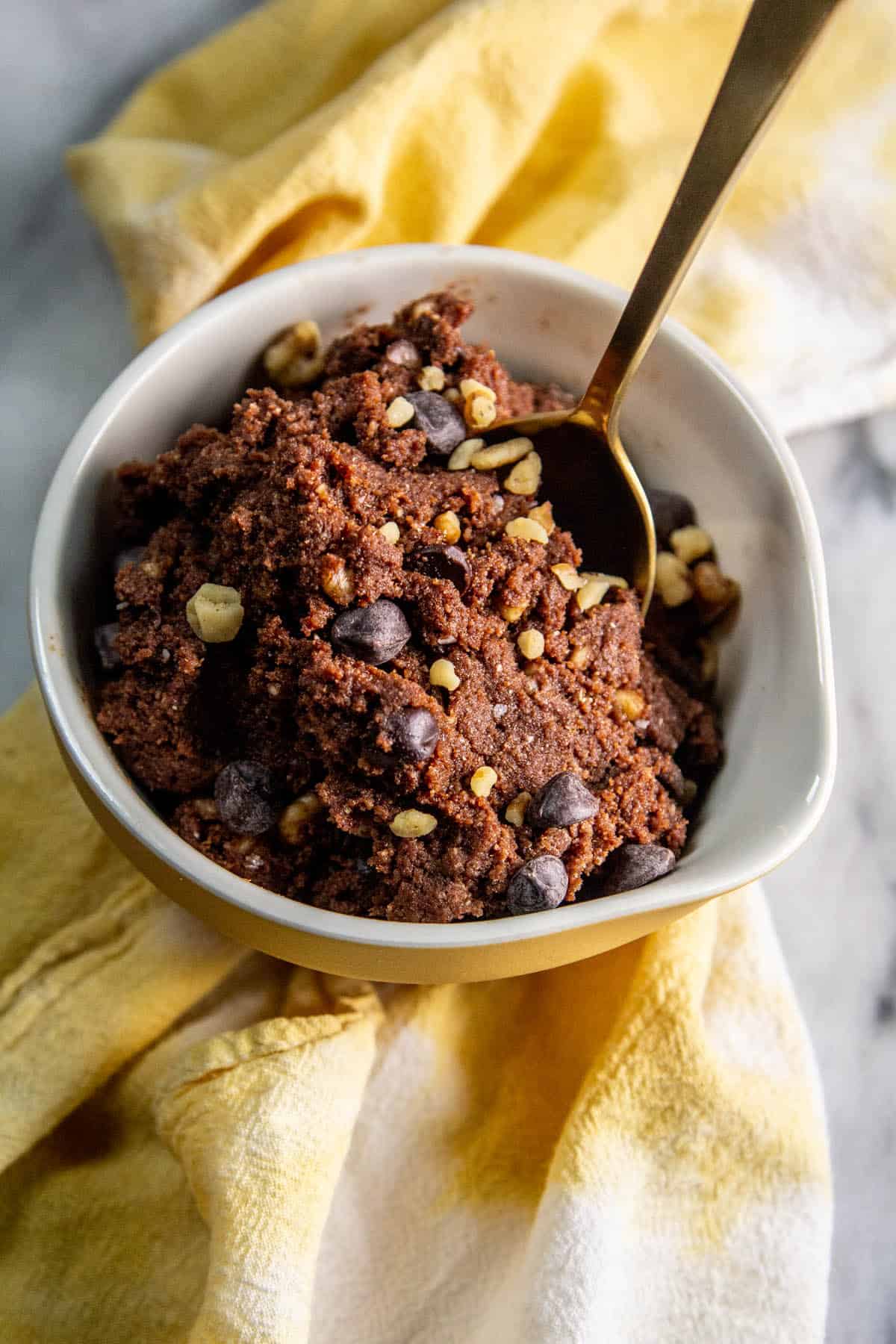 An Easy Edible Cookie Dough Recipe With Health Benefits
Edible cookie dough has become a popular treat in recent years. People often indulge in this creamy, rich dough without ever baking it into cookies. While it can be tempting to eat other cookie dough recipes they often contain raw eggs and should be baked before eating. As answer to this problem, we've created a delicious and edible cookie dough recipe that is both safe to eat and packed with nutrients.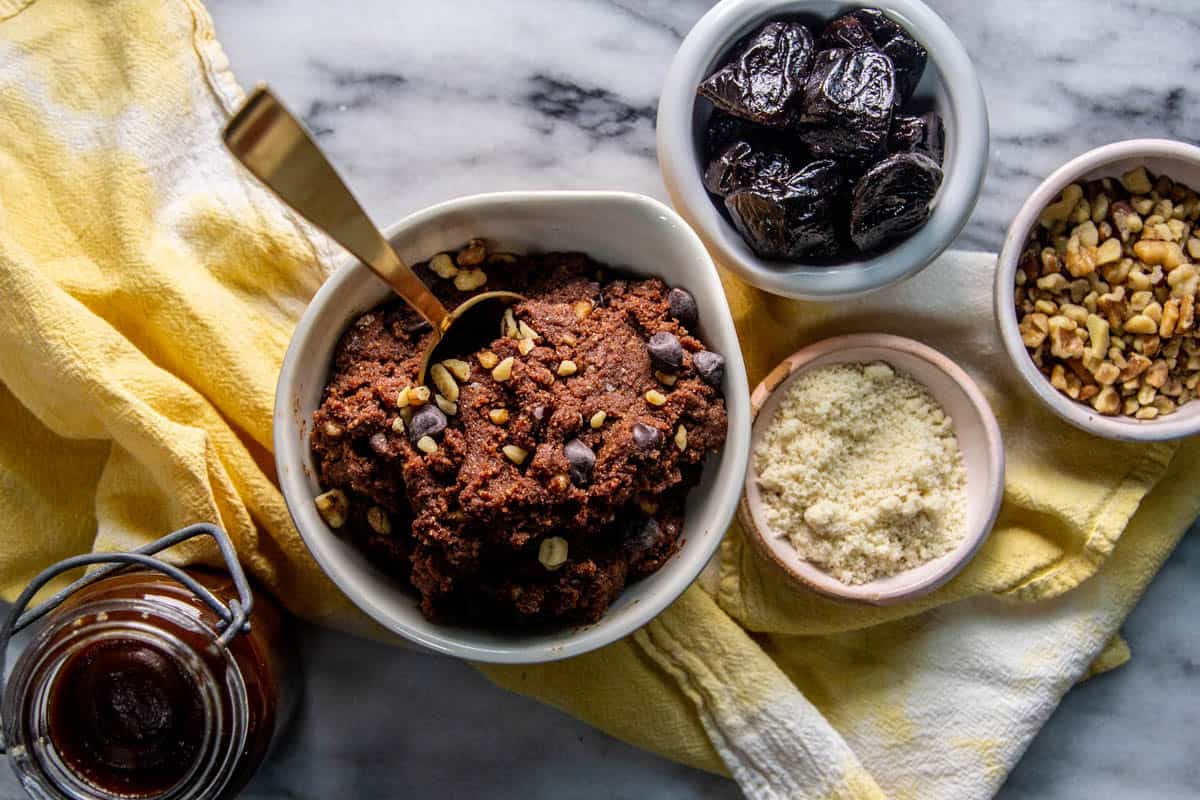 What makes our Edible Cookie Dough recipe healthy?
For starters, our edible cookie dough recipe is made with almond flour. Almond flour is high in protein, fiber, and healthy fats, making it a great choice to boost nutrition.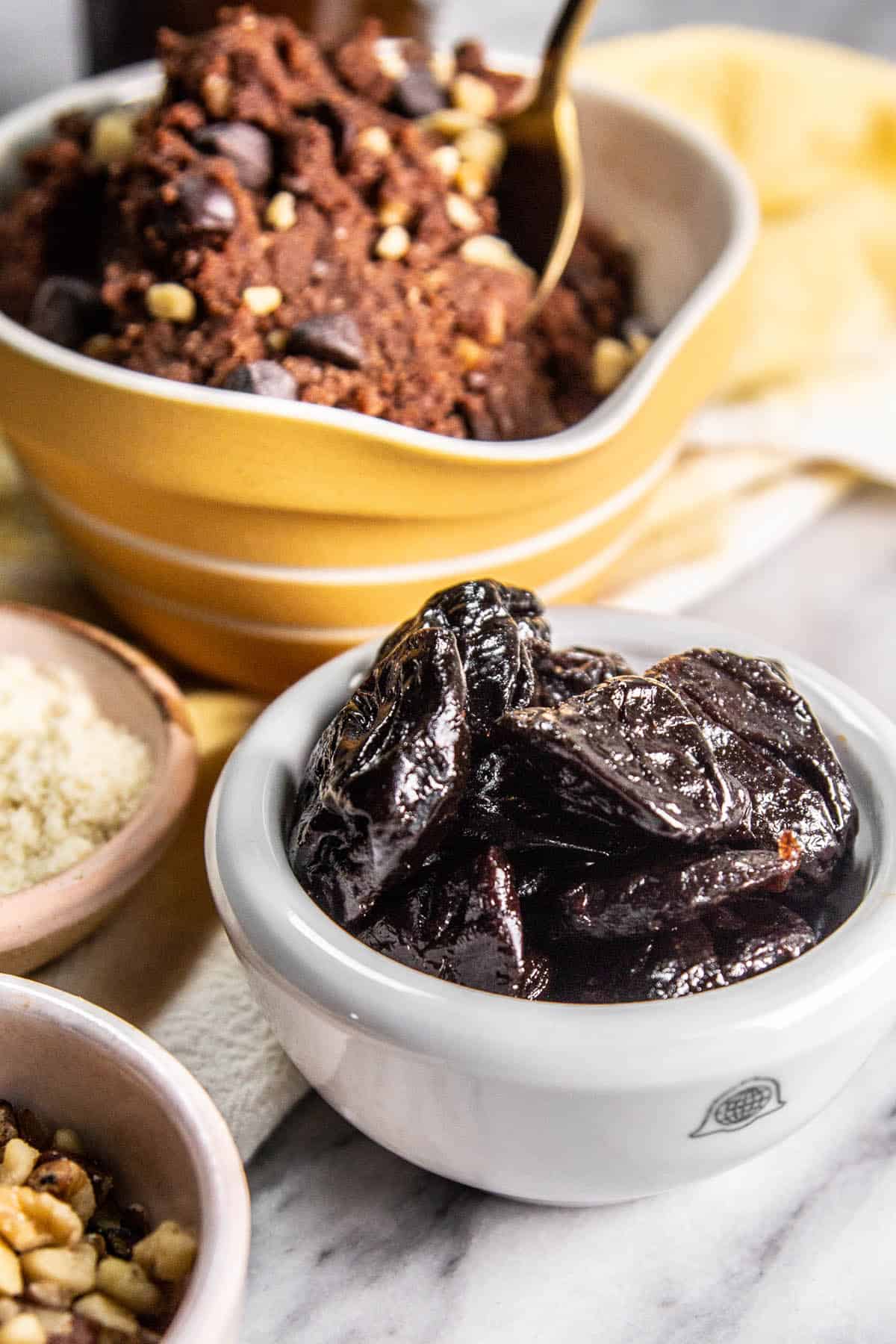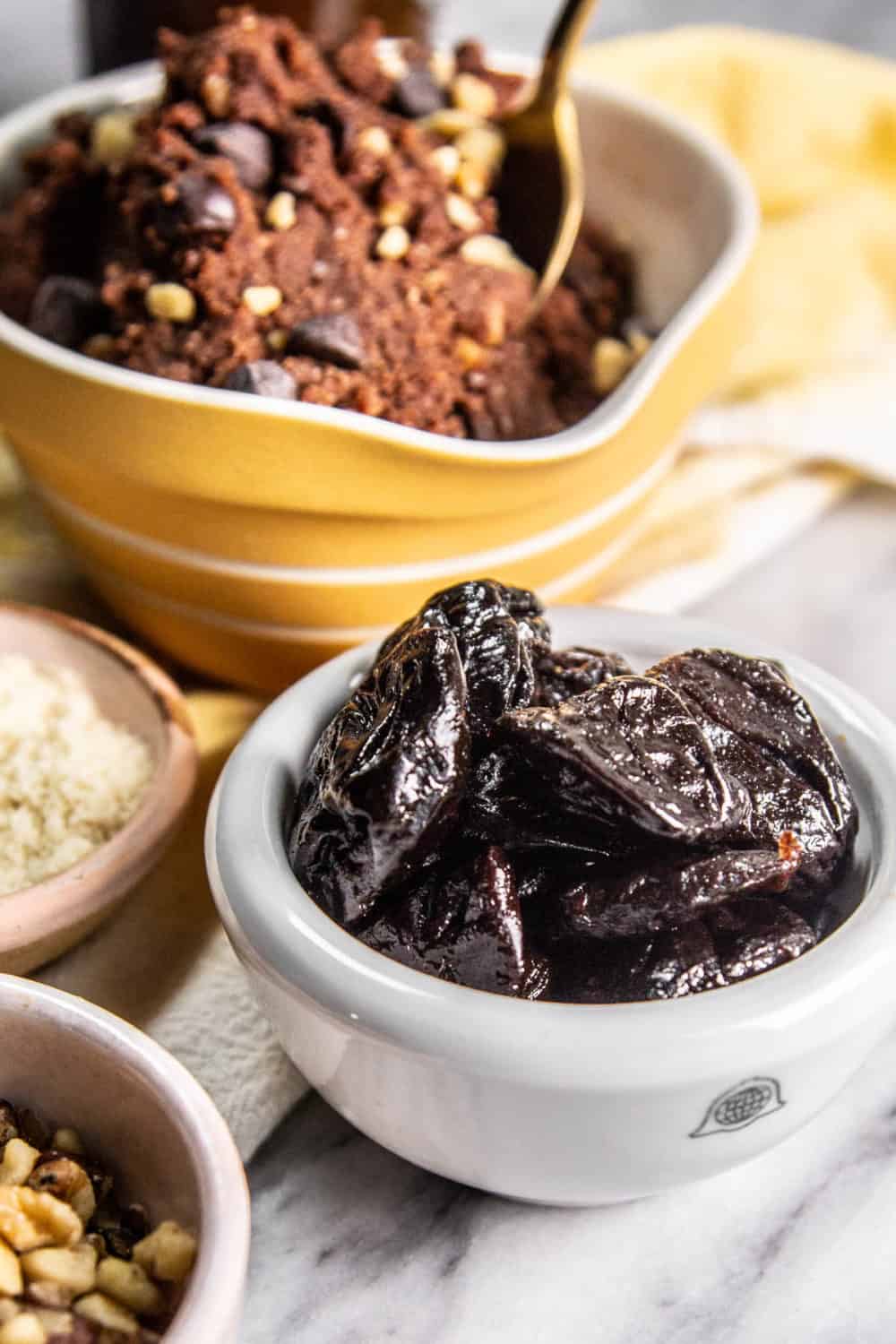 This edible cookie dough recipe is packed with one of my favorite ingredients to sneak into baked goods – prunes! Whether added into recipes whole, diced, or pureed, they are a staple ingredient in our house with real pantry power!
Prunes taste like a plum with a delectable, concentrated sweetness brought about by the drying process. They are sticky and chewy and are one of the plumpest dried fruits of them all!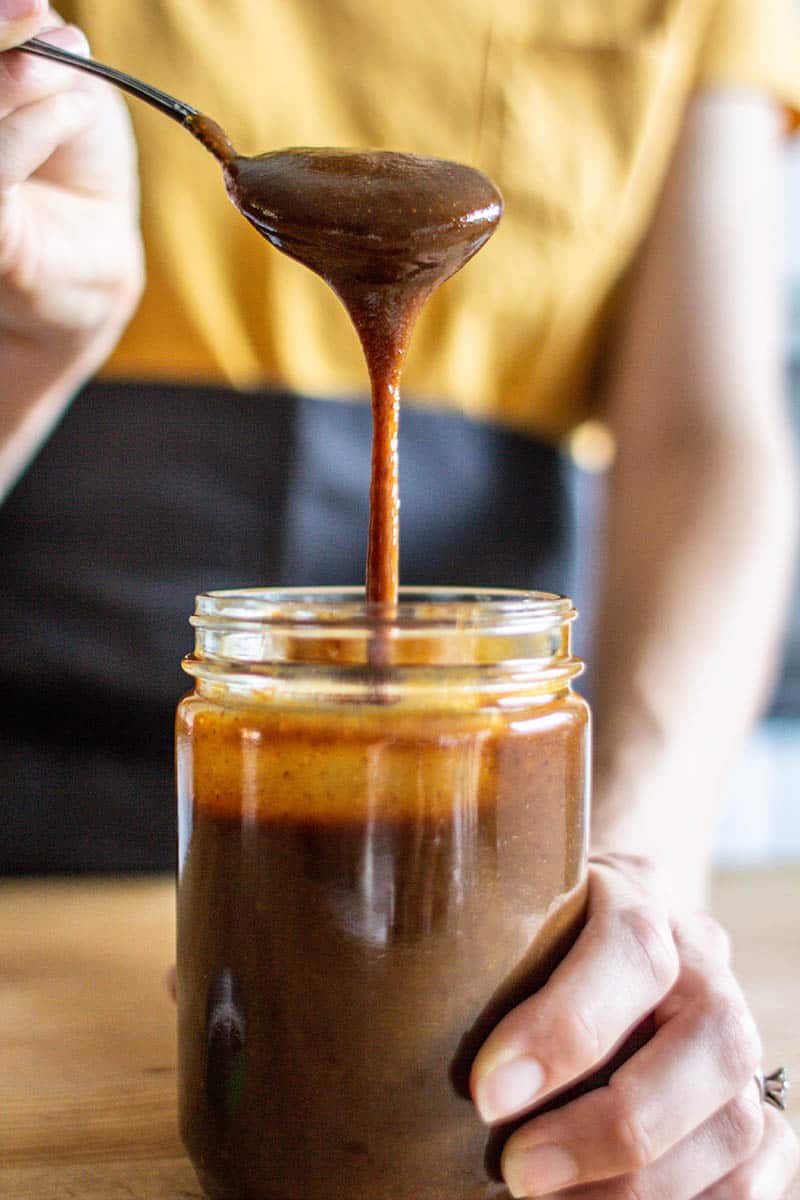 Prune puree acts as a natural sweetener in our Edible Cookie Dough Recipe.
This puree is made by blending California prunes with boiling water until they reach a smooth consistency. Prune puree is a wonderful ingredient to keep on hand all year round. It can be used to enhance cakes, cookies, muffins, and more. It's a great way to reduce refined sugar and unhealthy fats in your recipes, while still enjoying a delicious and satisfying treat.
It's quite possible you have been missing out on the deliciousness that is California prunes. Let's face it, they have unfairly received a bad rep in the United States and are typically absent from or sequestered to the back of the pantry. Those poor prunes probably only see the light of day when a certain, let's say, gut health condition is of concern.
The honest truth is that California prunes are considered a delicacy all around the world. Yes, they have fiber. Yes, they are good for you. But also, YES they taste amazing!!!
If you find yourself prune-curious after reading this article about our Edible Cookie Dough recipe then I suggest you check out the articles and recipes I've linked below also.
The Benefits Of Prunes + Sweet & Savory Recipes Starring Prunes!
When it comes to prunes there is a lot to know which is why we are diving deep into the history and benefits of prunes while also sharing our favorite recipes that really showcase all this superstar fruit has to offer!
Clcik here to learn more about prunes!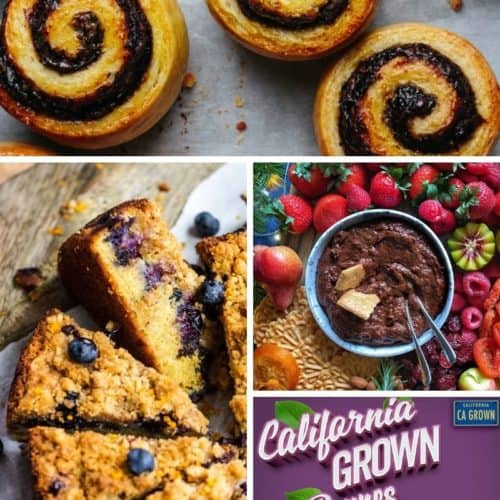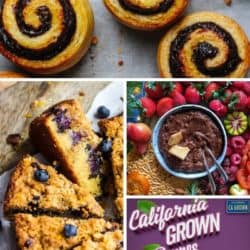 The Mariani Family: How One Farm Family is Changing with the Times
The Mariani Family truly believes that prunes are the perfect superfood. They're portable, incredibly nutritious and (of course) delicious.
Read more about this prune farmer!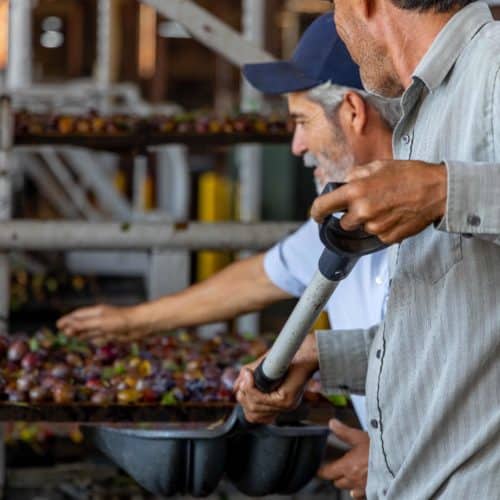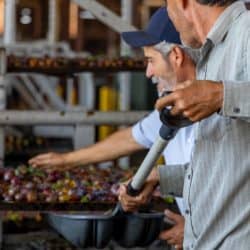 In addition to almond flour and prune puree, our recipe for edible cookie dough also includes cocoa powder, maple syrup, vanilla extract, chopped walnuts, and chocolate chips.
What does this Cookie Dough taste like?
The cocoa powder adds a rich, chocolatey flavor to the dough, which is sweetened by prune puree and maple syrup. While the vanilla adds depth and flavor to the dough, both the walnuts and chocolate chips add a nice crunch.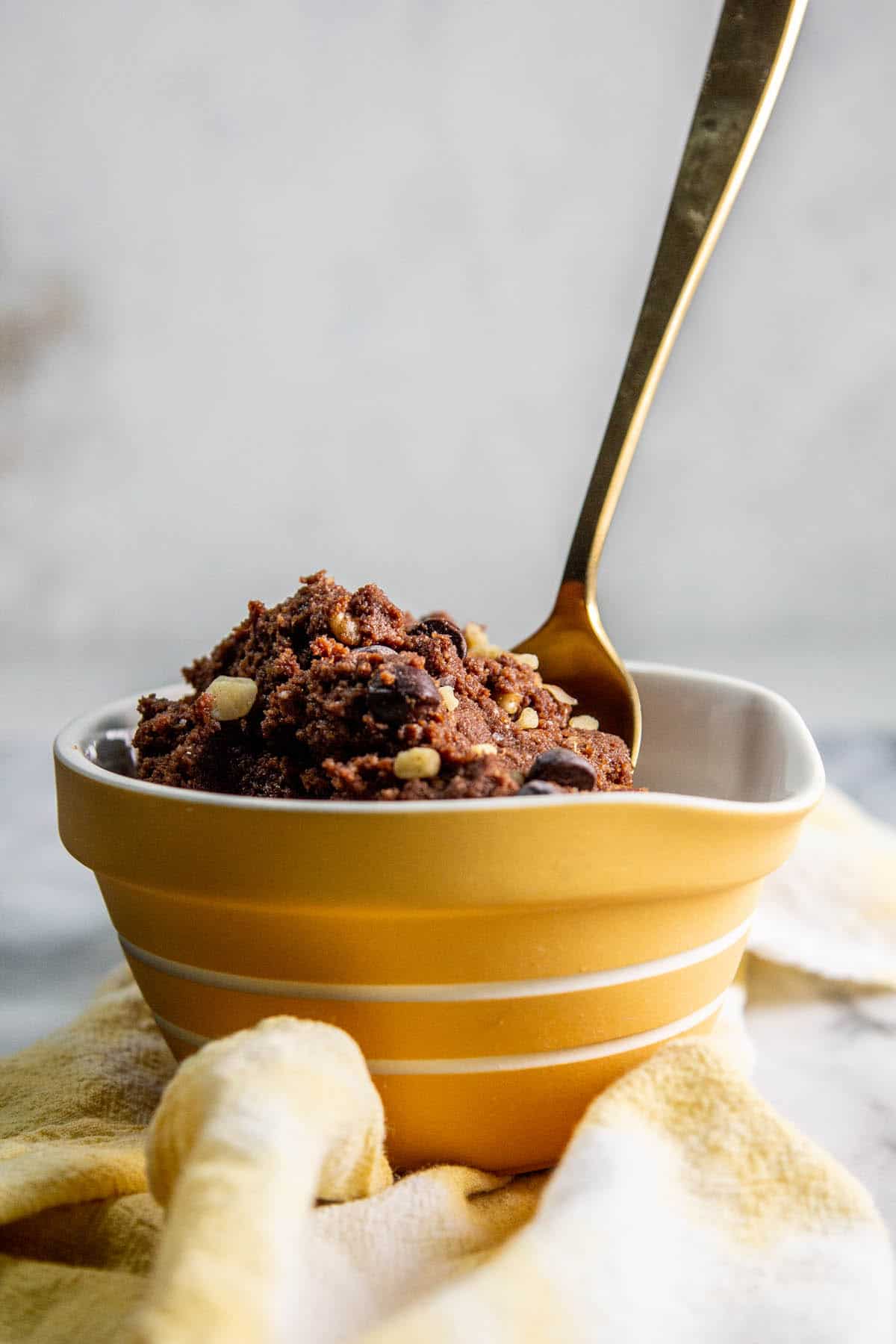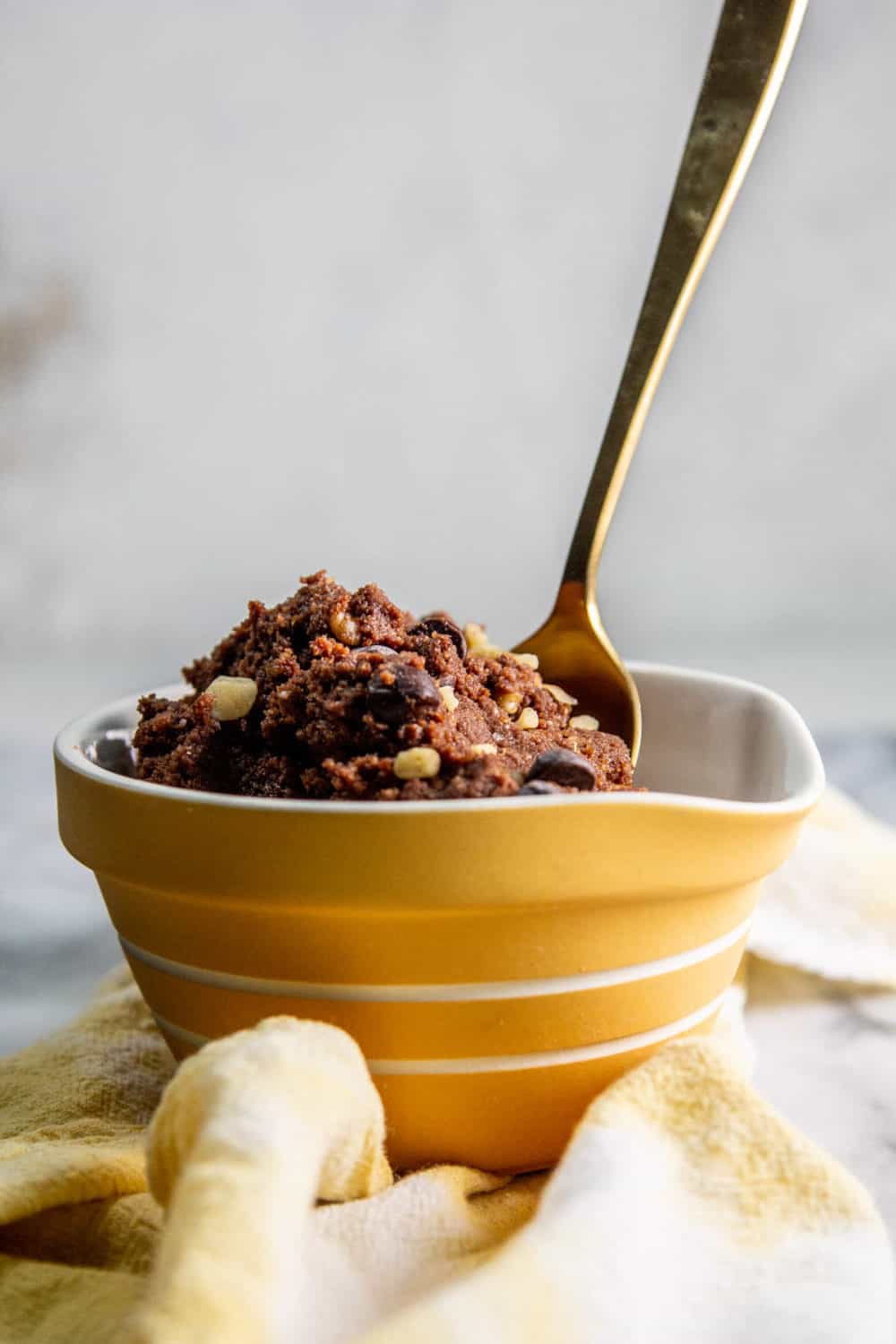 This recipe is egg-free, gluten-free, and totally safe to eat. It's not intended to be baked into cookies but rather enjoyed as a delicious, nutritious snack that will make you feel like you're indulging in something truly decadent.
How to serve this Edible Cookie Dough recipe.
When you're ready to enjoy your edible cookie dough, simply scoop out a spoonful and savor the rich, creamy flavor. You can also chill this cookie dough and roll it into single-serving-sized portions for grab-and-go treats. This recipe makes enough so that you can have some now and save some for later, a total win!
Be sure to share your edible cookie dough creations with us by snapping a pic and tagging us on social using #CAGROWN.
Craving more CA Grown goodness? Follow us on Pinterest for fresh and fabulous recipe inspiration!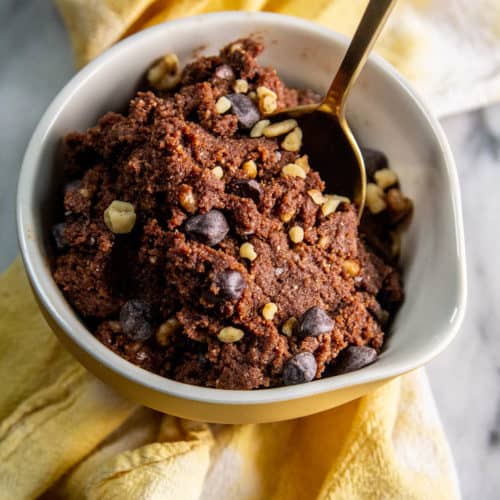 Healthy-ish Edible Cookie Dough
We've created a delicious & healthy edible cookie dough recipe that is safe to eat & packed with nutrients. It's indulgent & good for you too!
Ingredients
1 1/3 cups blanched almond flour
1/4 cup gluten-free all-purpose flour or regular flour
2 tablespoons cocoa powder
1 teaspoon coarse kosher salt
3 tablespoons prune puree see recipe note for how to make prune puree.
3 tablespoons maple syrup
1 teaspoon vanilla extract
2 tablespoons milk of choice whole milk, almond milk, oat milk
2 tablespoons chopped walnuts
1/4 cup chocolate chips regular or mini, any type of chocolate you prefer
Instructions
In a medium-sized mixing bowl combine almond flour, gluten-free all-purpose flour, cocoa powder, and salt. Whisk to combine.

Add the prune puree, maple syrup, and vanilla to the bowl and mix with a wooden spoon or spatula until a crumbly consistency is achieved.

Add in the milk, stirring to incorporate completely.

Fold in the walnut pieces and chocolate chips until they're evenly distributed throughout the batter.

Chill the cookie dough in the fridge for 30 minutes.

Enjoy by the spoonful or roll into single-serving-sized balls. This treat will keep well covered in the refrigerator for up to 7 days.
Notes
How to make prune puree:
16 ounces of pitted California prunes
1/2 cup hot water, more if needed to achieve desired consistency.
Combine the prunes and water in a blender. Pulse to combine, then blend until smooth, pourable consistency forms, scraping the sides if necessary.
Store the purée in an airtight container in the fridge for up to 4 weeks.
Nutrition
Calories: 162kcalCarbohydrates: 16gProtein: 4gFat: 10gSaturated Fat: 2gPolyunsaturated Fat: 1gMonounsaturated Fat: 0.3gCholesterol: 0.4mgSodium: 235mgPotassium: 88mgFiber: 3gSugar: 9gVitamin A: 40IUVitamin C: 0.1mgCalcium: 52mgIron: 1mg