Meet a Farmer: Giulio Zavolta & Dr. Rachelle Bross of Olivaia Olive Ranch
We recently had the pleasure of meeting up with Giulio Zavolta and Dr. Rachelle Bross of Olivaia Olive Ranch. They are a grower of California Ripe Olives in the Lindsay area, formerly known as the 'olive capital of the world'. They are also small-batch producers of estate extra virgin olive oil (EVOO).
"We moved to California so I could attend the graduate program at UCLA and after only a few days here I told Rachelle I felt at home – I belonged here." – Giulio.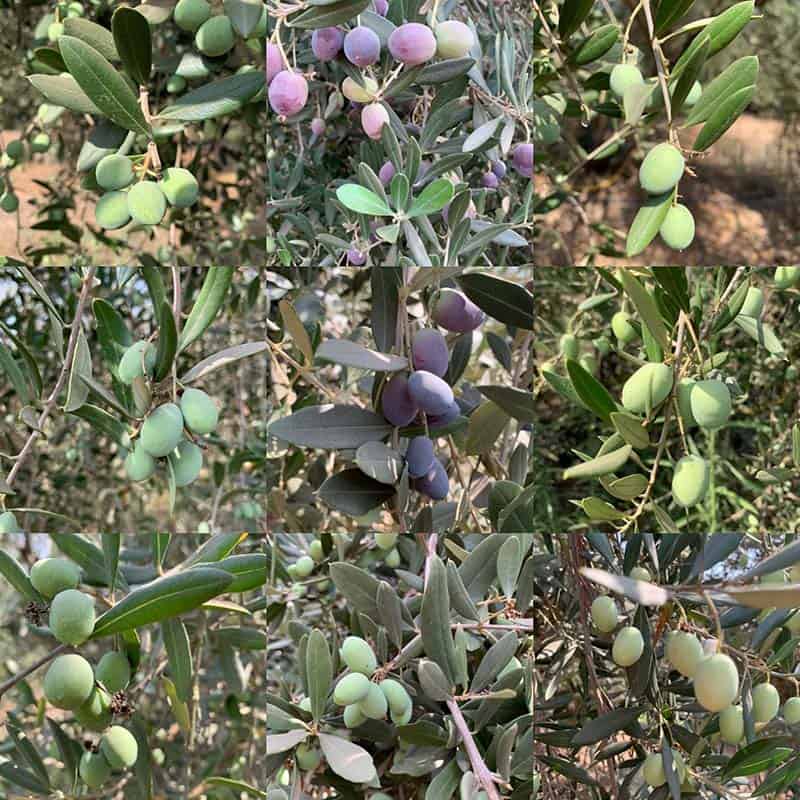 Why did you name your property Olivaia Olive Ranch?
"In the process of rehabilitating this beautiful place after we purchased it we realized that we had more than just the Manzanillo and Sevillano olives that we knew were here on the property.
We discovered at least another 9-10 cultivars that were growing here!"
Photo courtesy of Olivaia Ranch.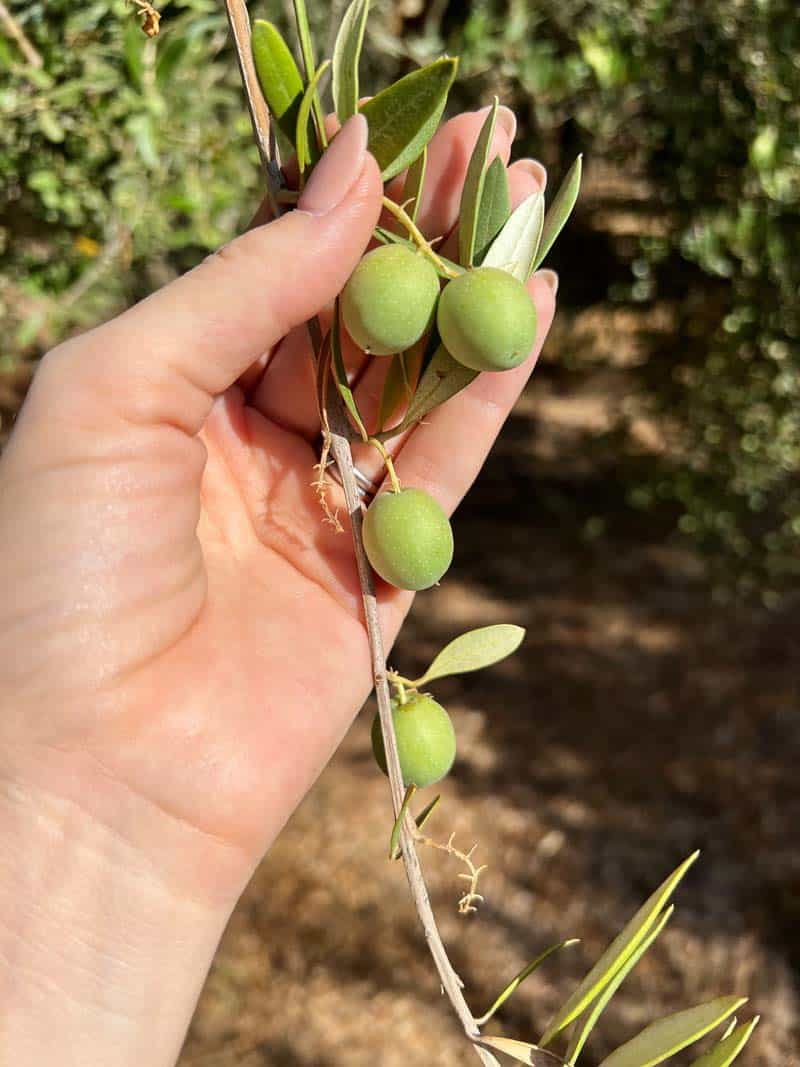 "In Italian, if you see 'aia' at the end of any word it usually means that there is a lot of whatever that core word is. And so we thought 'Olivaia' would be a perfect name for our olive ranch because we have all of these wonderful cultivars that grow here. " – Giulio
How the couple came to be on Olivaia Ranch is an incredible story full of inspiration and of course, olives.
Not long after moving to California, the couple found an Italian Deli in Culver City. It stocked some of Giulio's favorite items that reminded him of the home he left in Italy.
This deli became a regular haunt for the pair. It was also the beginning of their journey toward becoming the owners of Olivaia Ranch.
Albert, the gentleman behind the counter at the deli, and his wife Ursula were wonderful people. They took to Giulio and Rachelle and treated them like family. After a few years and countless meals at the deli, the couples built a friendship which led to an invitation to visit Albert's olive ranch in Lindsay, California.
What the couple didn't realize was that the friendly, humble gentleman that ran their favorite deli was the former Mayor of Culver City. Albert was also a major olive grower in the state of California.
Albert's ranch grew close to 500 acres of olives!
Photo courtesy of Olivaia Ranch.
Giulio's family in Italy had been growing olives for hundreds of years. Upon his first visit to Albert's ranch, Giulio gave Albert a precious gift – a bottle of liquid gold from his family's olive oil operation in Italy!
Later in that same visit, Albert toured Giulio through the olive ranch. Albert asked Giulio how he liked the trees, what he thought of the property, and how he felt about his visit.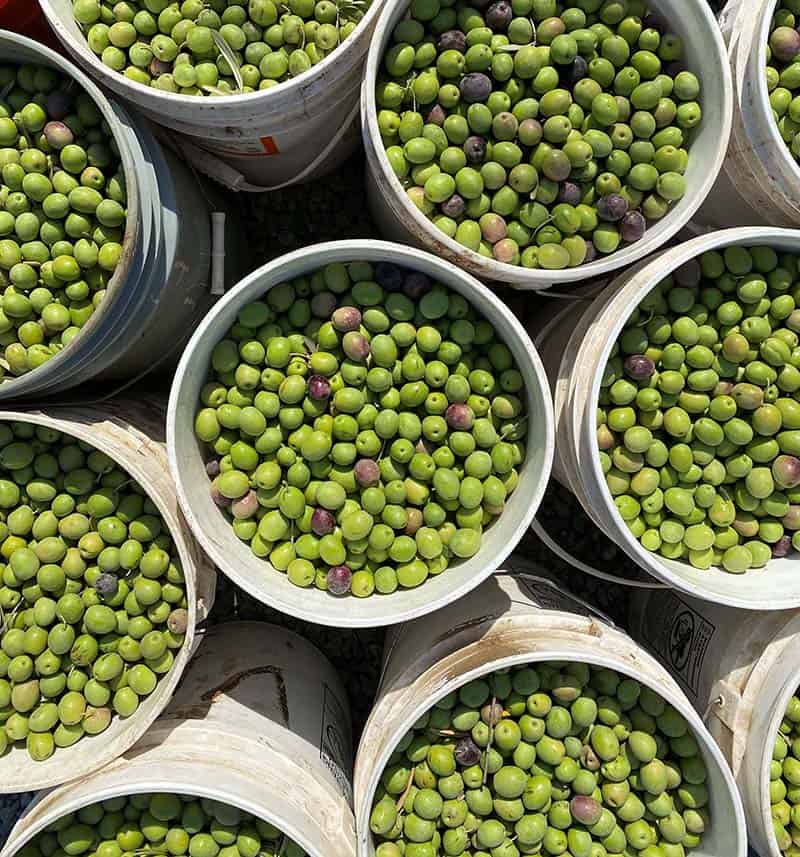 Giulio explained that he was in awe of the vibrant green olive trees on Albert's ranch in the San Joaquin valley. He told Albert they were more lush and far bigger than the olive trees he was familiar with in Italy!
At the end of their trip, Albert asked Giulio, "How would you like for this to be part of your world? "
At that time Giulio had just started his own life with his family, but he offered that he would be of service to Albert whenever he needed him.
Years passed as did Albert, sadly. But the seed that Albert planted with those parting questions grew within Giulio and Rachelle's hearts and minds.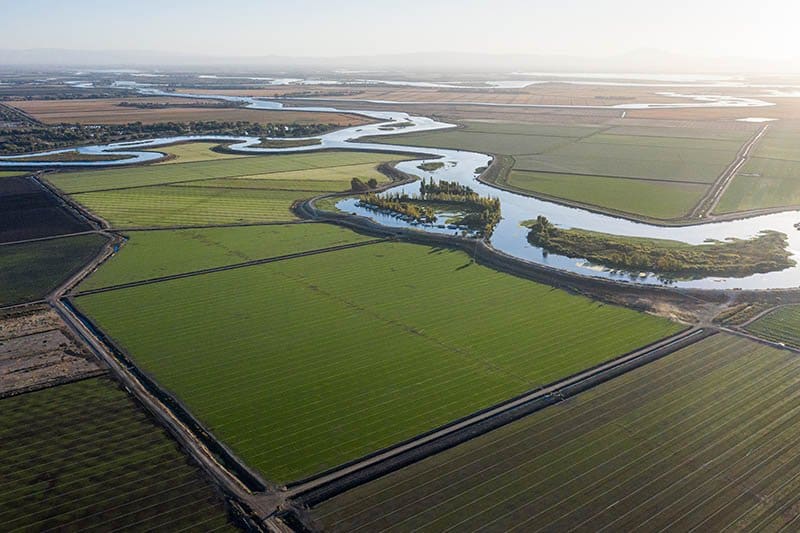 When the couple decided to purchase land and came across the property that is now Olivaia Olive Ranch it was in bad condition. The then-owner of the property was looking to sell the neglected property. To do so he was even considering removing the century-old olive trees altogether!
Giulio and Rachelle knew they couldn't let that happen! The couple wrote a passionate letter to the seller. In the letter they committed to saving the 125-year-old trees on the property and to rehabilitating the ranch.
I guess they were pretty convincing – because here we stand today. Amongst the very trees that graced this plot of land far before any of us were even born!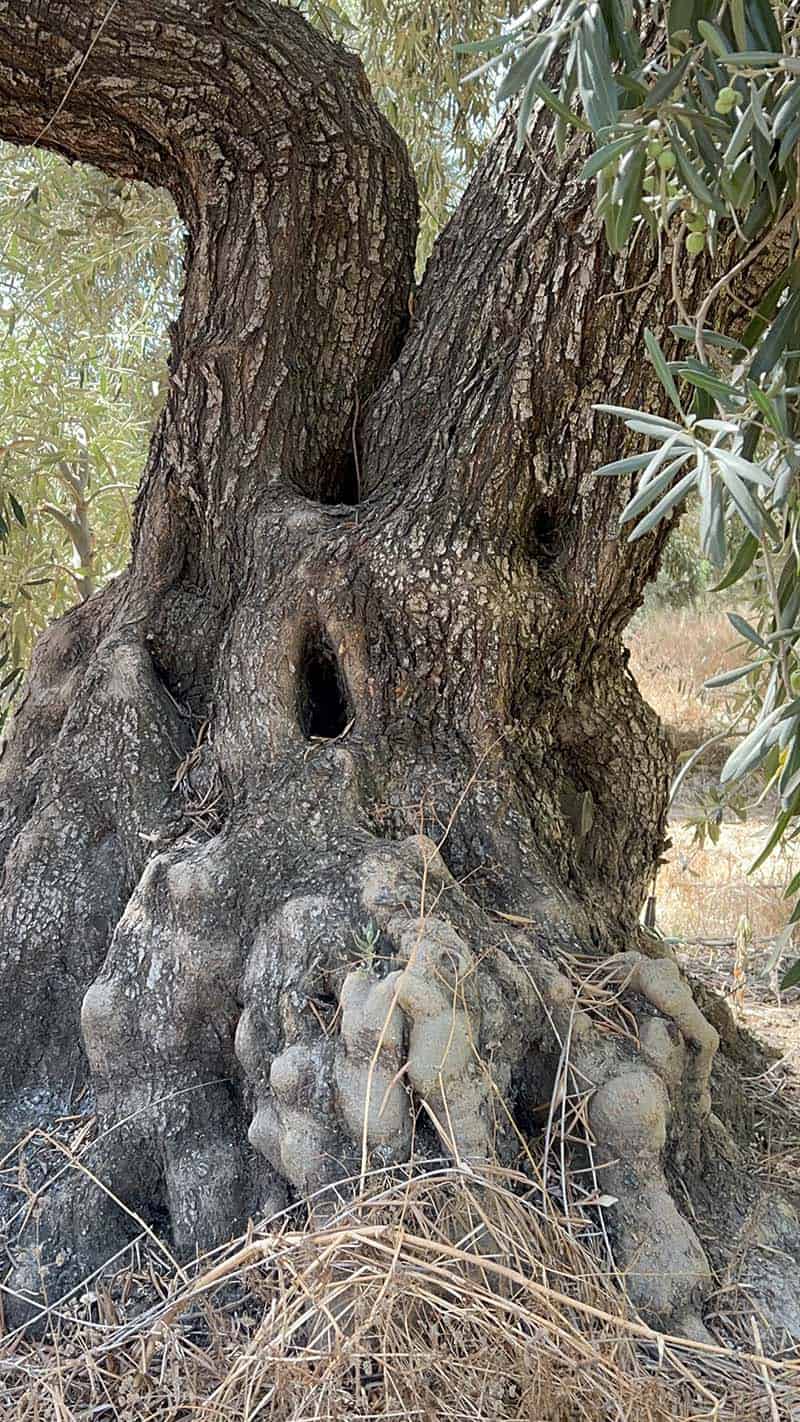 Turns out there may have been a bit of fate at play in the equation along with the passion and dedication in that letter to the property owner.
When the family was searching for parcels of land for sale in Lindsay, they weren't exactly sure of the location of Albert's home ranch. After purchasing the property, the couple did a little research. They learned that Albert's home ranch was actually the property right "next door" to what is now Olivaia Olive Ranch.
That bit of fate, Giulio now believes was actually divine intervention "…it was a great inspiration and a great source of energy because I felt like there was more to it than us just deciding to purchase this property. And as a result of that knowledge, we have worked very hard over the years to make it the success that it has been.
We rehabilitated the trees. We got back into the California Ripe Olive industry. Shortly after the discovery of all of the other wonderful cultivars of olives on the ranch, we got involved in the olive oil industry.
Our first year out we entered our olive oil at the Fresno Fair and won Best of Show – again to me I was getting a message from somewhere else."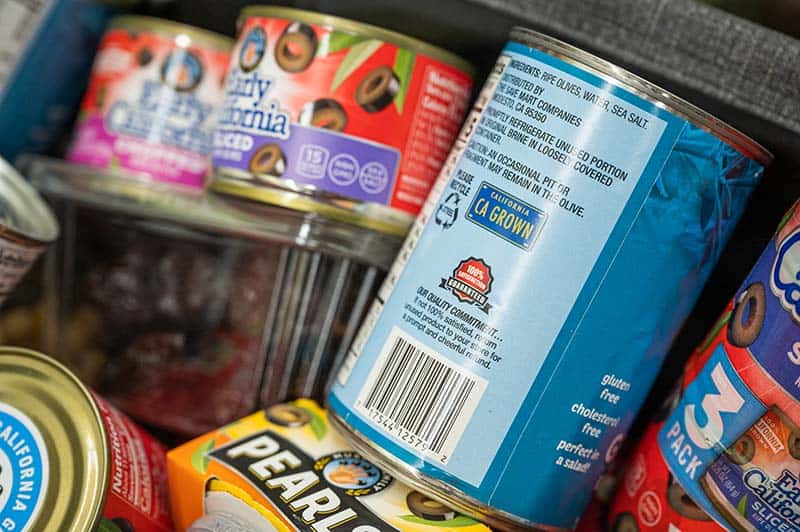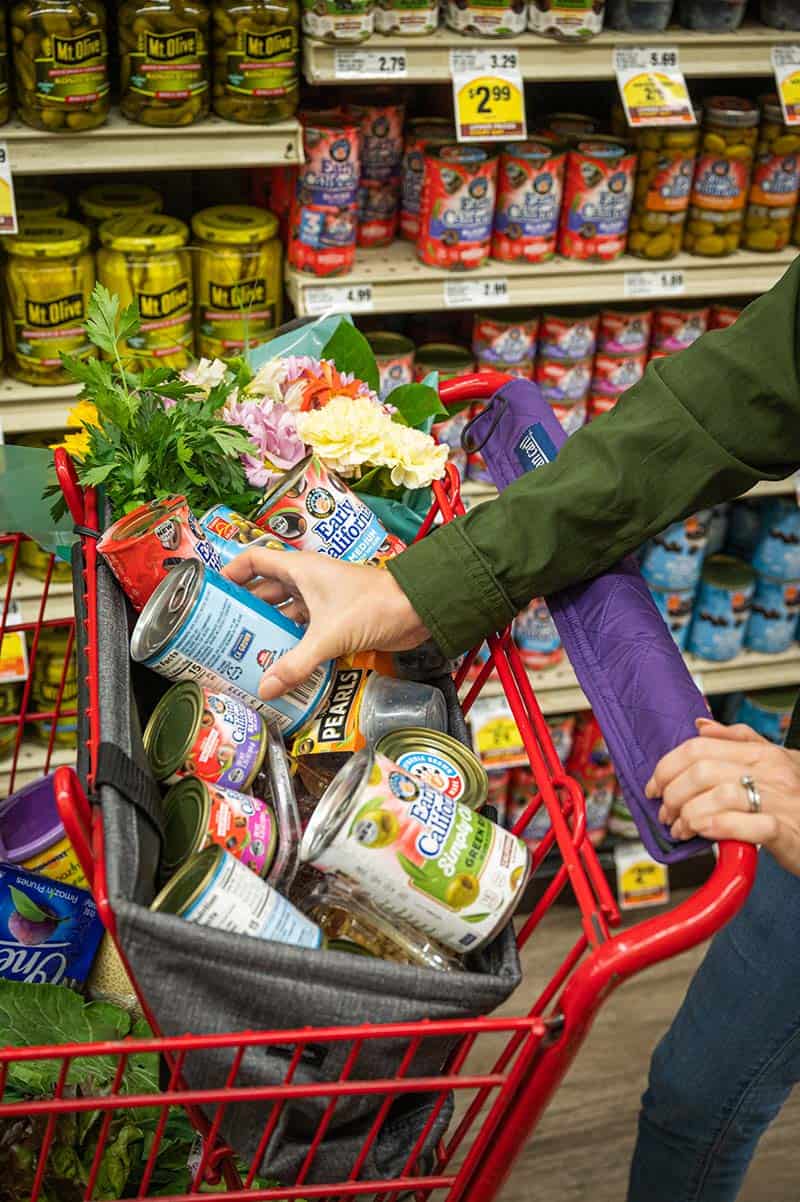 Why should consumers look for and purchase California Ripe Olives and olive oil from California?
Giulio said, "What's wonderful about the California Ripe Olive is that it is our history – California's history is relatively short and the olive has been around for a lot of it! The missionaries brought the olives here when they came over and it didn't take very long for the California Ripe Olive industry to get started.
It's important for consumers to understand and appreciate all of the energy and effort that goes into getting California Ripe Olives into the can."
How can consumers know that the olives they are purchasing are olives from California?
There is an easy way for consumers to know that the olives they are purchasing are California Ripe Olives and that their dollars go towards supporting sustainable farming practices both for workers and the land. Just look for the California Grown license plate right on the label of the cans of olives in your store! – Giulio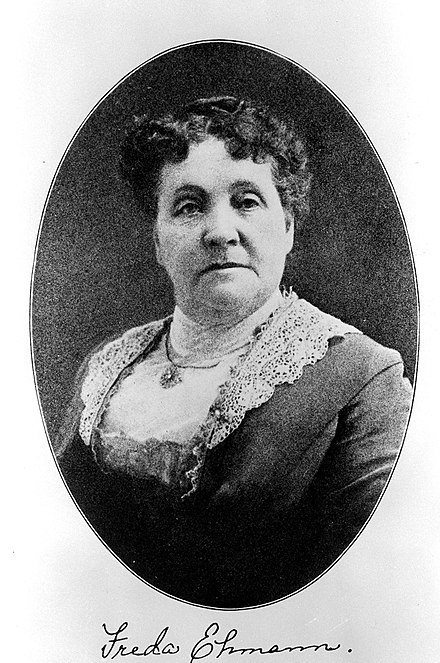 Who invented the California Ripe Olive?
"The California Ripe Olive is called that because it actually is an invention that comes from here!
There was a woman by the name of Freda Ehmann who, along with her son and UC Berkley, developed a process for creating the California Ripe Olive.
This is a homegrown product that we all as kids can remember sticking on the ends of our fingers and snacking on!" – Rachelle
Image courtesy of Wikipedia.
We asked Giulio to walk us through every step of the California Ripe Olive growing process from Spring pruning straight through to harvest season.
Here in California, we know a thing or two about how ripe olives are grown.
Ripe olives from the Golden State have a unique flavor unlike any other olives on the market.
They are packed with antioxidants, vitamins, and minerals, which make them a healthy and delicious addition to your diet.
Beyond paying them, how do you show the farmworkers here at Olivaia Olive Ranch your appreciation?
Growing, tending, and harvesting olives is hard work on all fronts which means you need a skilled crew to help get you there. Giulio told us about a tradition that they have annually at each harvest that means a lot to him, his family, and their farm workers.
"At the end of harvest every year we share our fresh olives with the workers that have helped us here on the ranch. They get to taste them and experiment with different curing methods themselves."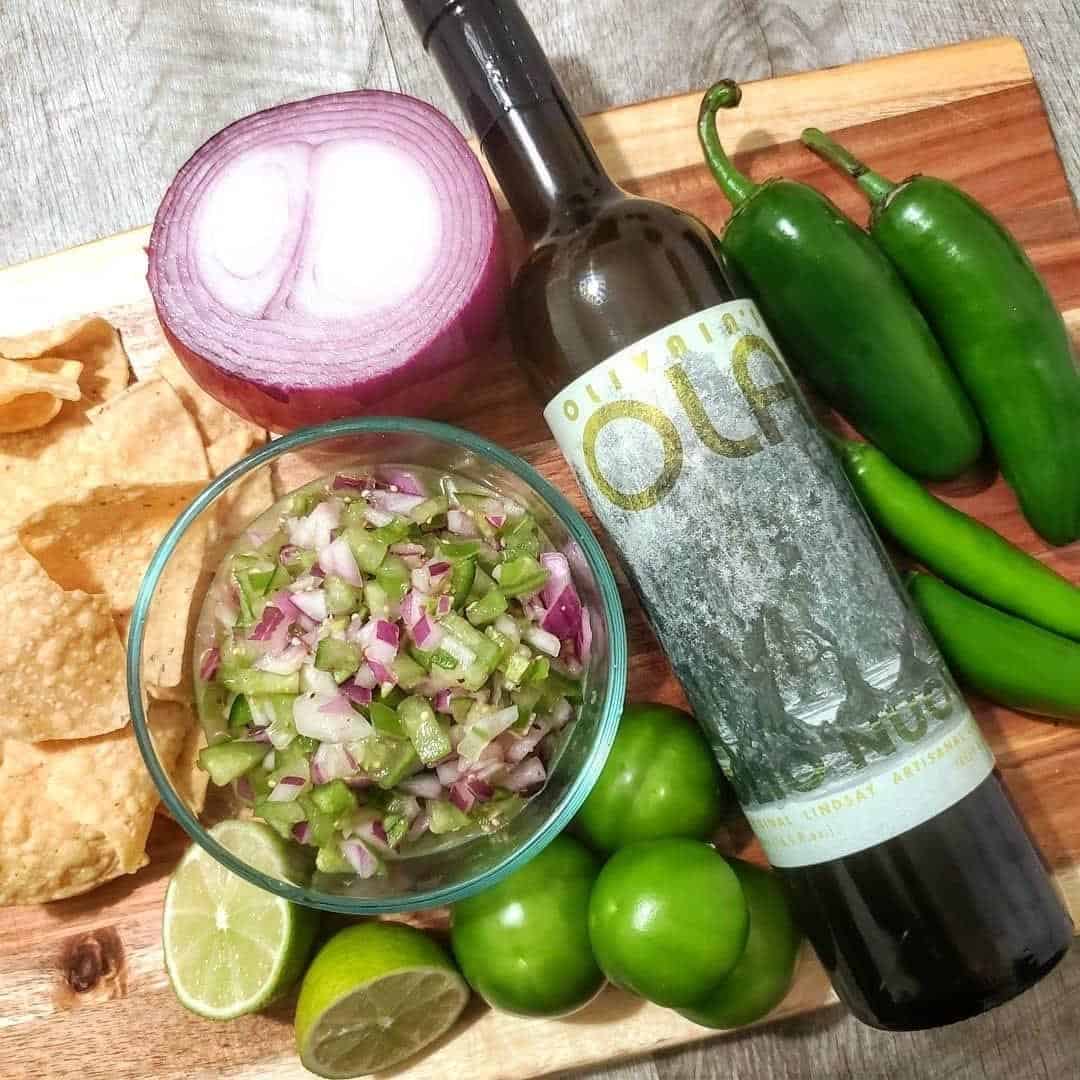 "We also share with them our olive oil which is interesting because while the California Ripe Olive is rather established, EVOO is a relatively new industry, and a lot of the labor force here has not grown up using it. "
'There are lots of times that I hand over one of our bottles or our tins of olive oil to a farmworker and they will ask me, 'What do I do with it?' Then this gift becomes an opportunity also to educate them. It is such a pleasure for me to share these gifts – and it's a way just to say thank you. "
Image courtesy of Olivaia Olive Ranch.
"We refer to our olive oil as 'OLA" which stands for Original Lindsay Artisanal because we wanted to reference the history and the uniqueness of the olives that have been here for such a long time." -Rachelle
For Rachelle, the workers and the laborers that come onto their property are not only experienced, skilled workers, they are people that have a lot of joy in the work that they do.
"When you come here during harvest you hear music and singing, laughter. We sit down and have lunch together with the farm workers. That value is invisible to the consumer, they only see a can on the shelf. They don't appreciate what goes into that can, all of the hard work and the joy! "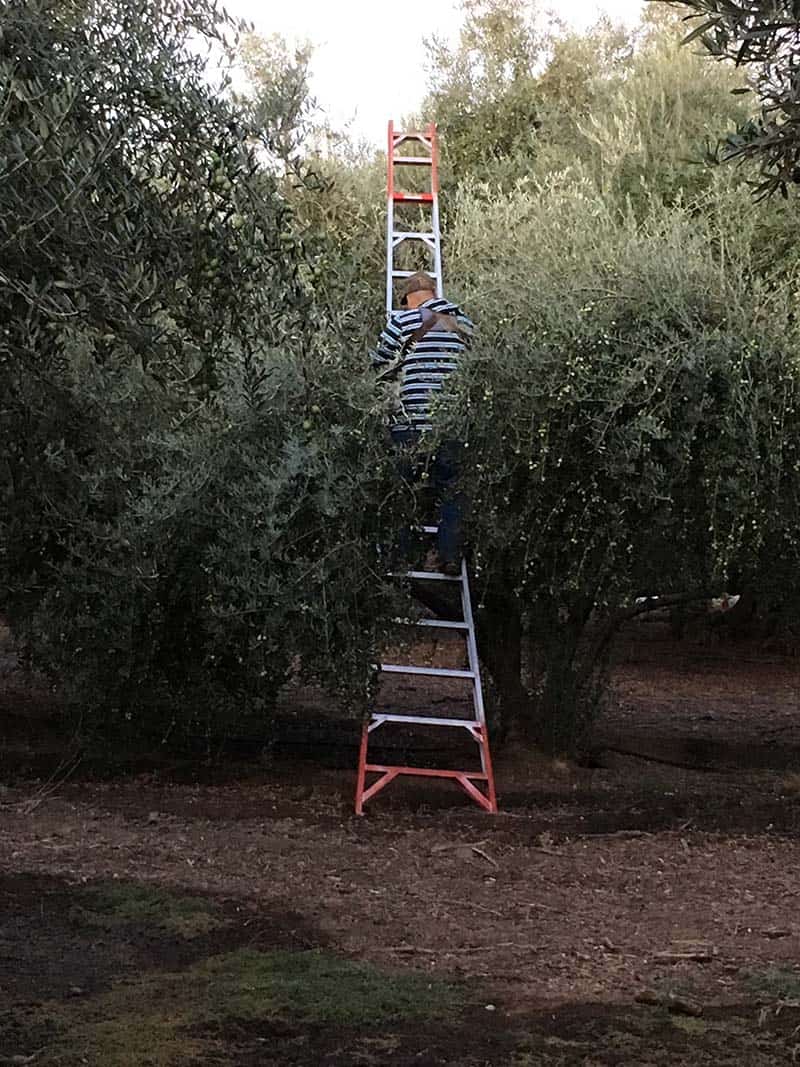 "As a consumer, it's important to understand where your food comes from.
How it's grown, who is picking your food, and what the environment is like when they are picking it.
Are they are getting a fair wage?
Are they being treated as honorably as they deserve to be treated?
It's an important part of how we should all be making decisions about how we purchase food." -Rachelle Bross
Image courtesy of Olivaia Olive Ranch.
What are some ways that you practice sustainability here at Olivaia Olive Ranch?
"Farming and producing California Ripe Olives and our Extra Virgin Olive Oil means primarily that we don't take more from our land than we put into it. There is a cycle that exists that we are very much aware of. We try to use the richness and the resources that are already here."
"In growing organic there are insects and weeds that are protecting the moisture in the soil so every decision we make we ask ourselves, what is already here and how can we use that to contribute to making the products that we want to make." Rachelle
Frequently asked questions about California Ripe Olives.
Where are California Ripe Olives grown?
California Ripe Olives are grown on family farms in the inland valleys of California from San Diego Country to the north of Sacramento. Our biggest growing regions are Tulare County in the San Joaquin Valley, and Glenn and Tehama Counties in the northern Sacramento Valley.
Do I need to do anything to California Ripe Olives before I cook with them?
Just drain off the juices and they're good to go.
What is the best way to store opened cans of California Ripe Olives?
Store them in the refrigerator in their original brine or in a solution of 1 cup of water to 1/2 tsp. salt. Top the container loosely with plastic wrap, rather than sealing it airtight.
Want to learn more about California Olive Oil? Start here.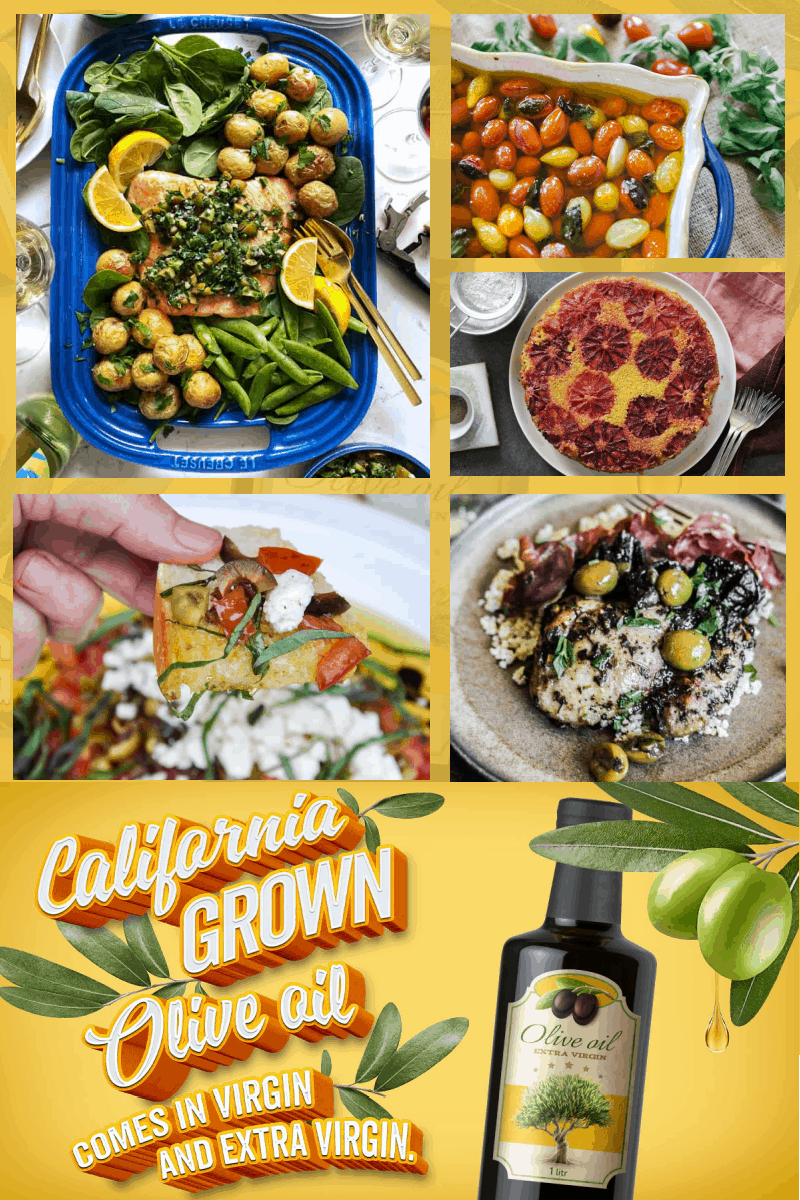 You probably already know all about the incredible health benefits of olive oil (top line: it's anti-inflammatory, rich in mono-unsaturated fats and loaded with antioxidants).
This post takes a look at how this "liquid gold" is made. Plus, the most delicious ways to incorporate it into your diet!
This article was written by Meg van der Kruik. Photo credit James Collier for California Grown.