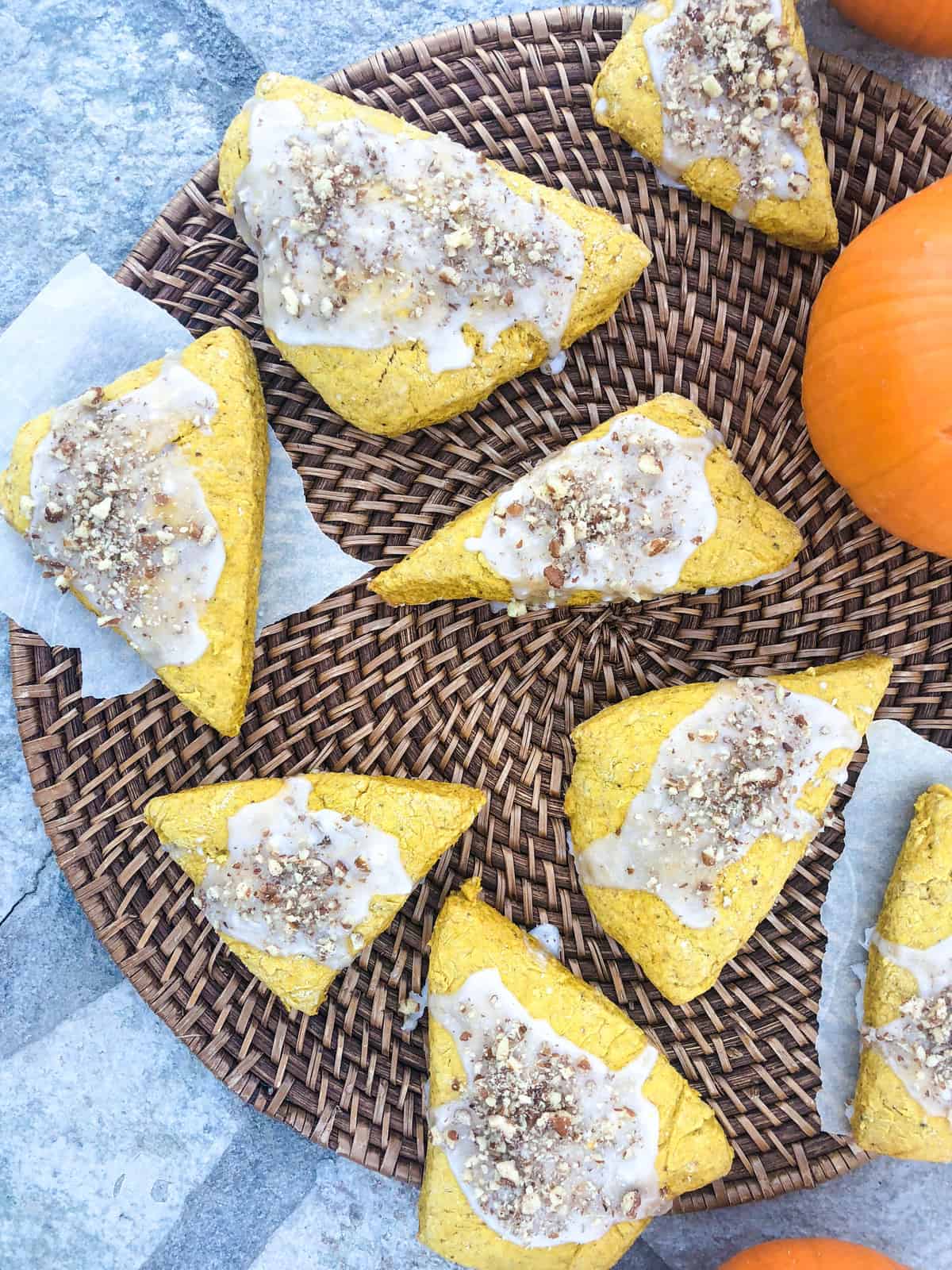 CA GROWN Blog
Discover. Learn. Connect.
Pumpkin Pecan Scones; A Easy Baked Breakfast for Fall
September 12, 2018
Eat the Season!
Sign Up For Weekly Recipes
« Back to Recipes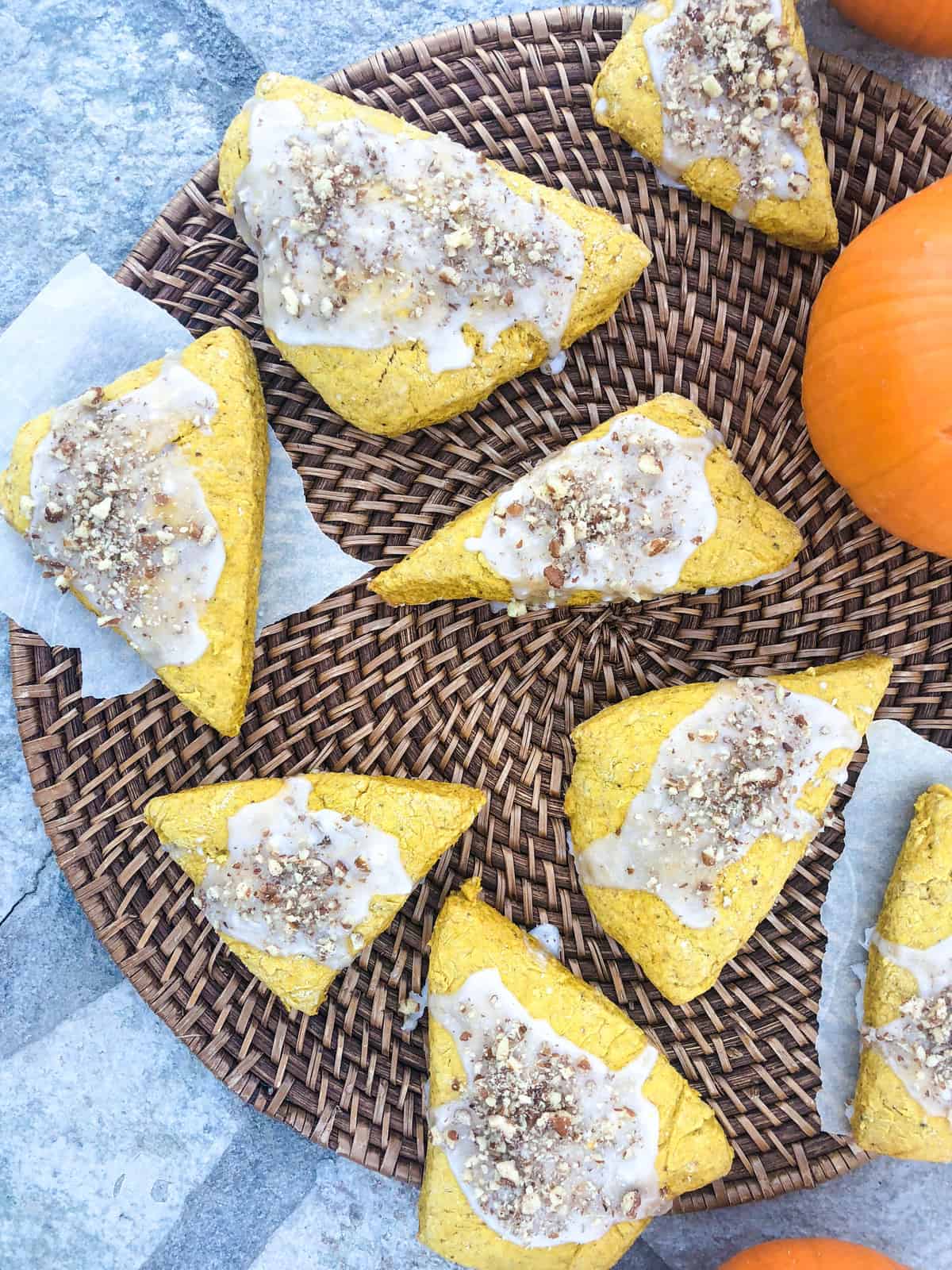 Pumpkin Pecan Scones; A Easy Baked Breakfast for Fall
Fall is the perfect time for warm, cozy baked breakfast treats, and our Pumpkin Pecan Scones are the perfect example. Made with pumpkin puree and a blend of spices including cloves, cinnamon, and nutmeg, these scones are bursting with Fall flavor. And with the added crunch of chopped pecans, they are sure to become a new favorite.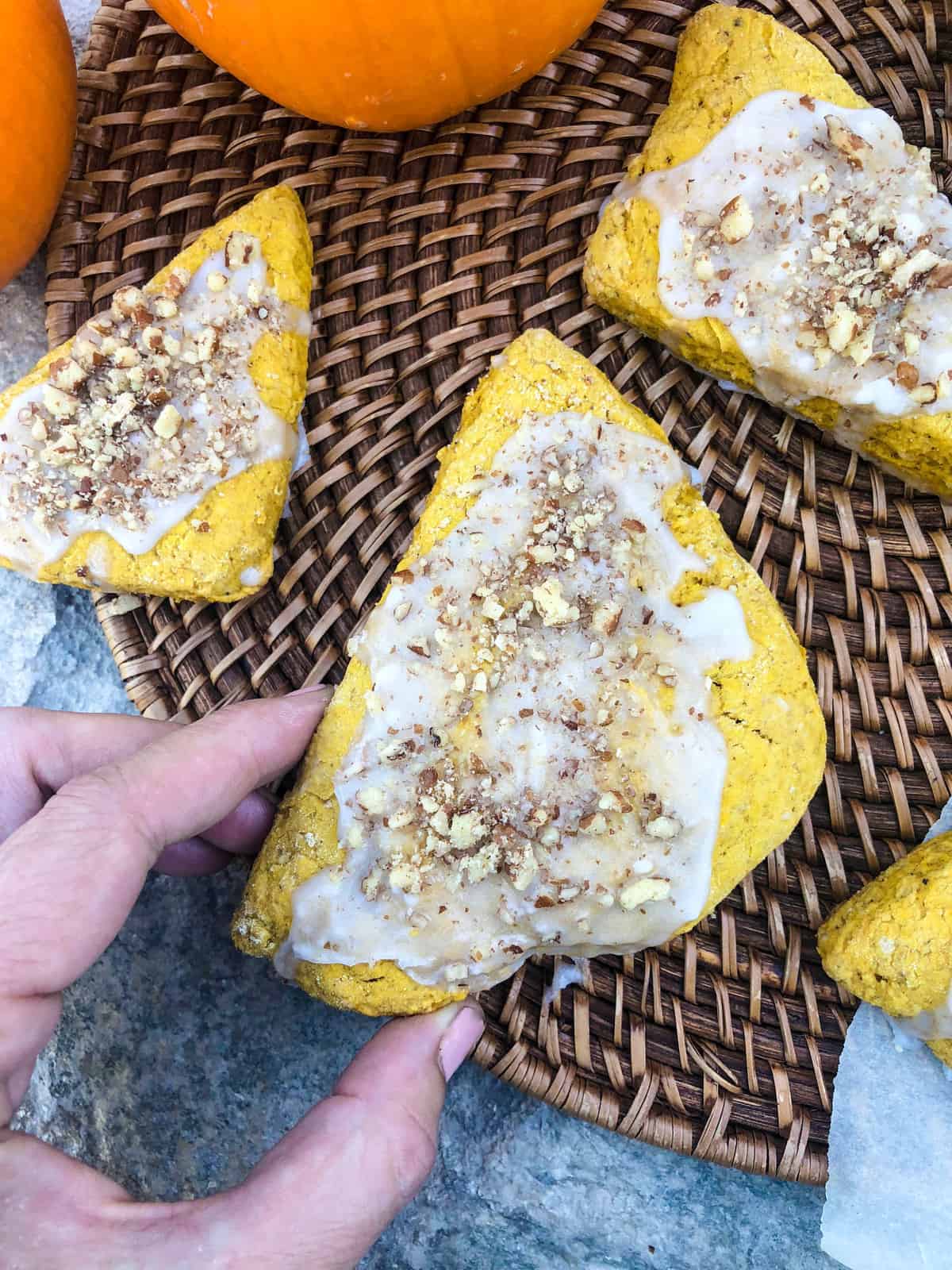 This baked breakfast of Pumpkin Pecan Scones is easy to make!
One of the best things about these scones is how easy they are to make. Simply whisk together the dry ingredients, then cut in the butter and stir in the pumpkin puree and wet ingredients. Then pat the dough into a circle and cut it into wedges. Bake for 10 minutes and you'll have a delicious breakfast ready to enjoy.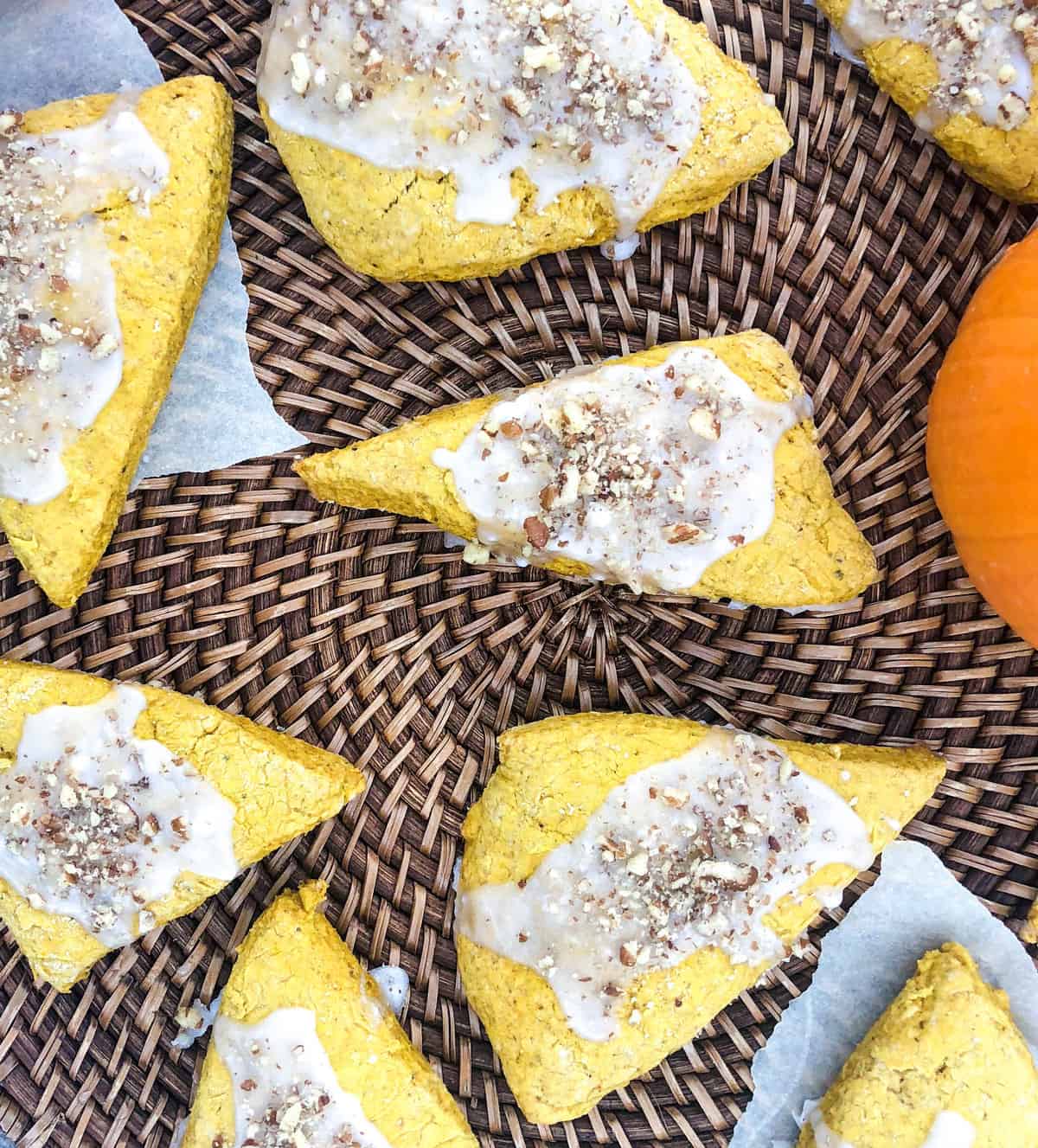 Can Pumpkin Pecan Scones be baked ahead of time?
These scones are also perfect for making ahead of time. Simply bake them as directed and let them cool completely. Then, store them in an airtight container and reheat them in the oven or microwave when you're ready to enjoy. They are just as delicious eaten at room temperature as they are warm from the oven.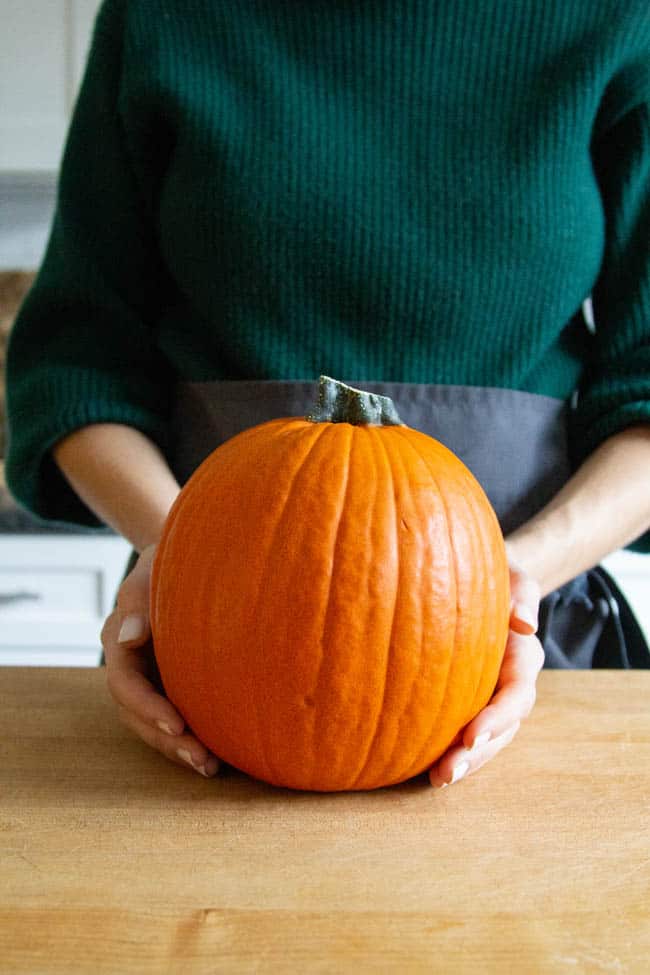 Can this recipe be made with homemade or store-bought pumpkin puree?
Yes, you can use either homemade pumpkin puree or store-bought 100% pumpkin puree, not canned pumpkin pie filling, in this baked breakfast recipe.
California is well-known for its pumpkin production, and it's no surprise given the ideal growing conditions in the state. With its warm, sunny climate and rich soil, California is the perfect place to grow pumpkins. And with the abundance of pumpkin farms in the state, it's easy to find fresh, locally-grown pumpkins to make pumpkin puree.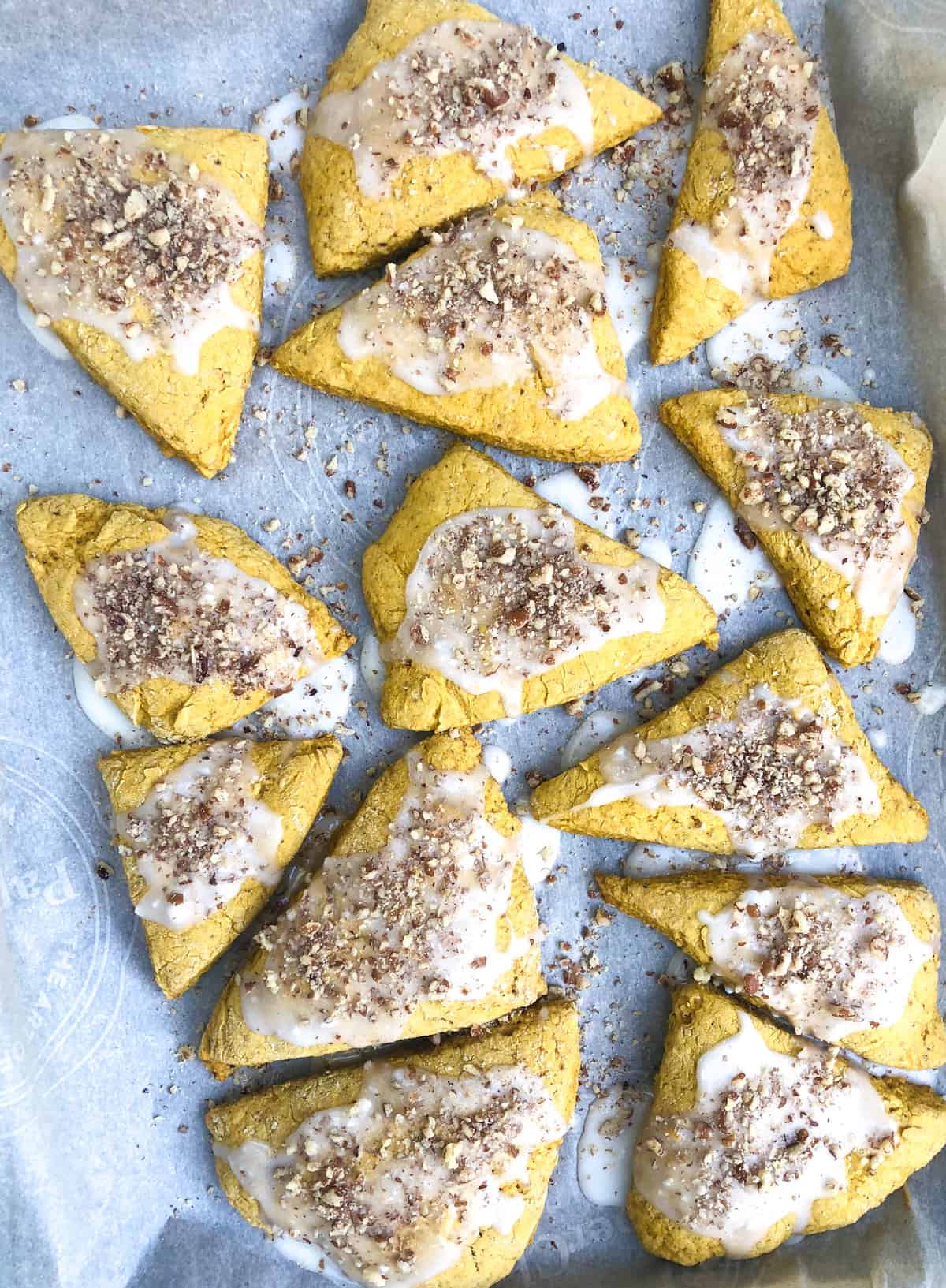 Our Pumpkin Pecan Scones are the perfect easy-baked breakfast for Fall. With their delicious blend of flavors and ease of preparation, they are sure to become a new favorite. And with the added bonus of using locally-grown pumpkin puree, they are a tasty and sustainable way to enjoy the flavors of Fall.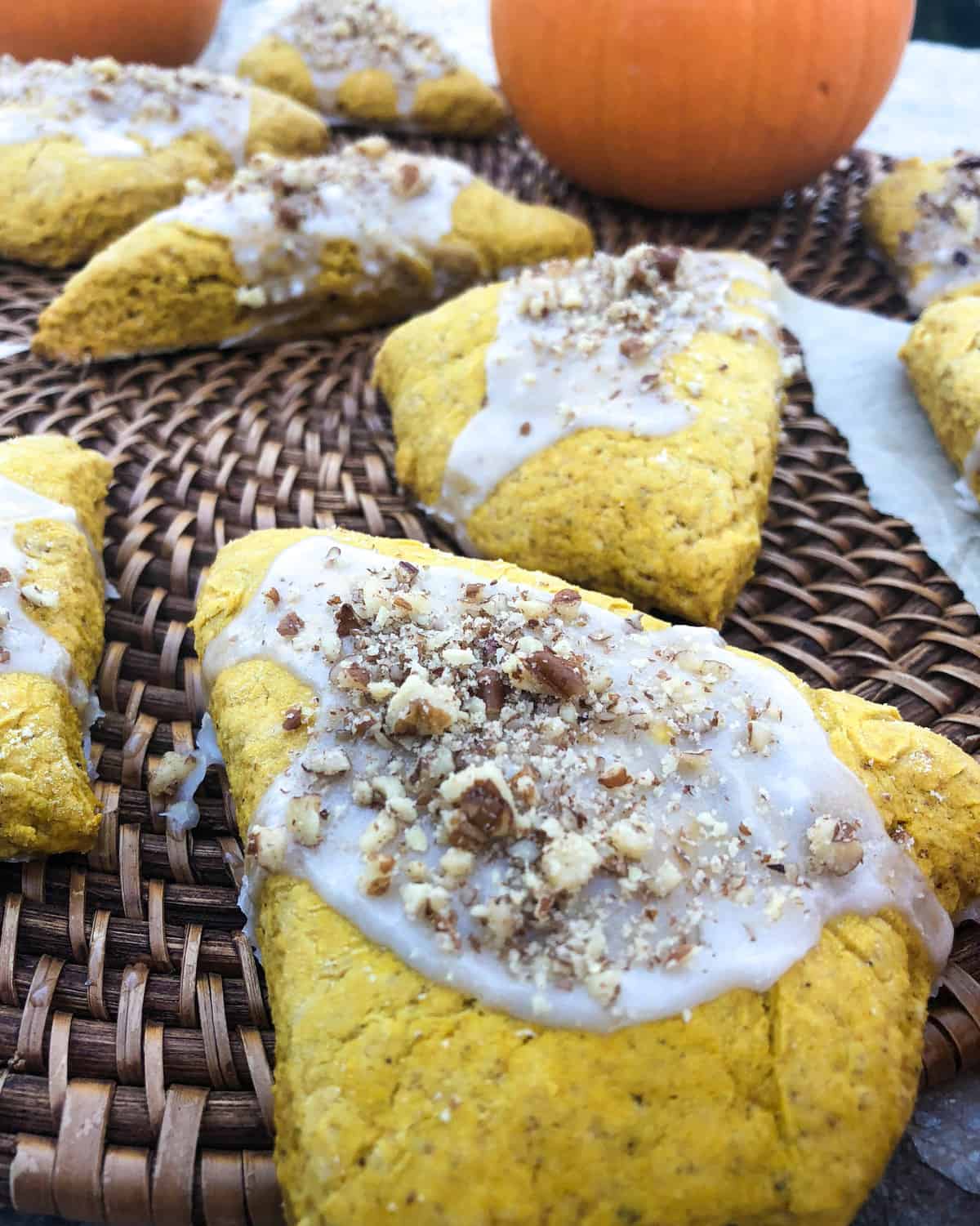 Baked breakfast recipes you should try next!
I love a cozy baked breakfast, don't you?! Here are a few of our favorite ways to make a baked breakfast.
Did you make any of these delicious baked breakfast recipes? Be sure to share your cookies with us by snapping a pic and tagging us on social using #CAGROWN. 
Craving more CA Grown goodness? Follow us on Pinterest for fresh and fabulous recipe inspiration!