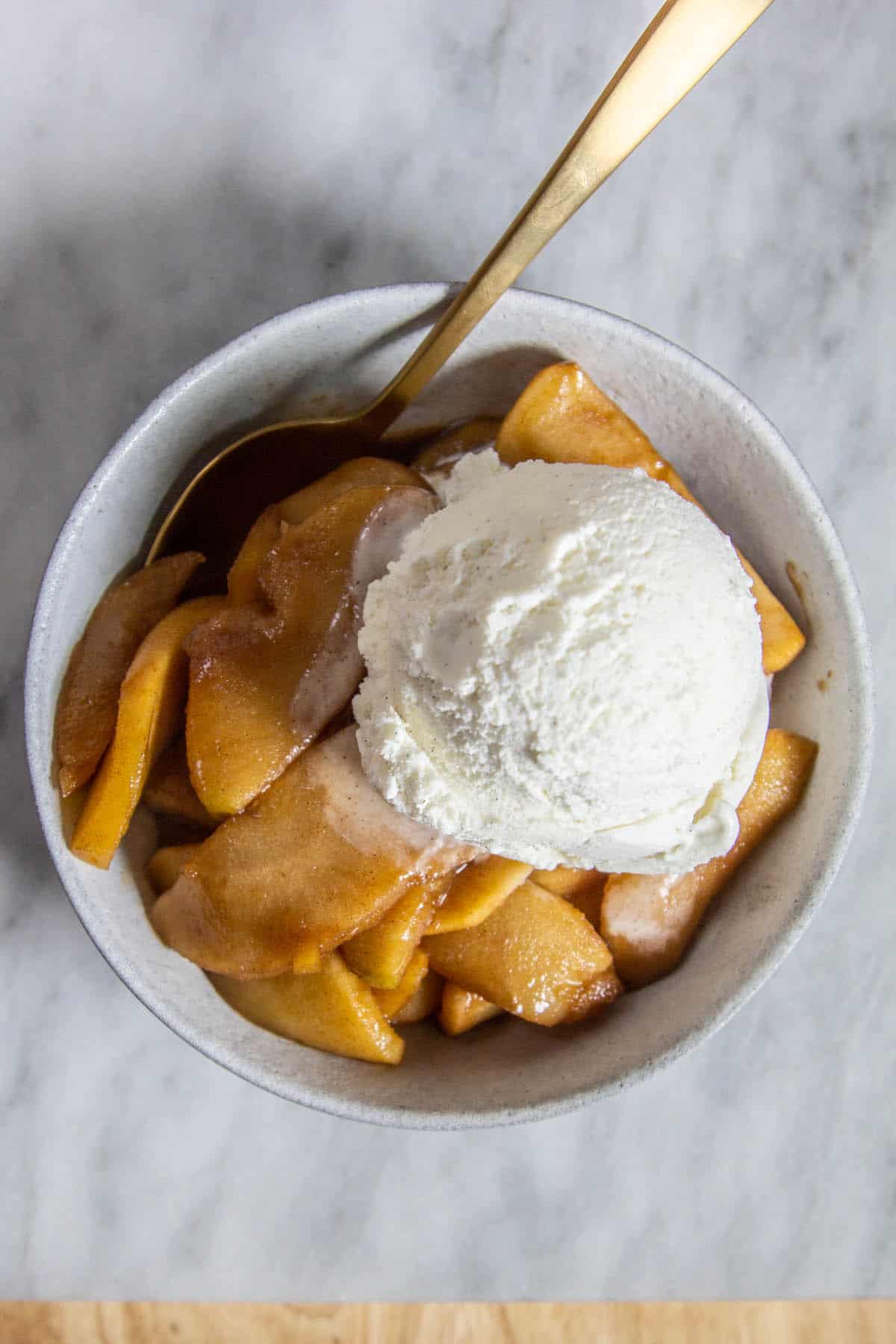 CA GROWN Blog
Discover. Learn. Connect.
The Best Baked Apple With Cinnamon Recipe
August 23, 2022
Eat the Season!
Sign Up For Weekly Recipes
« Back to Recipes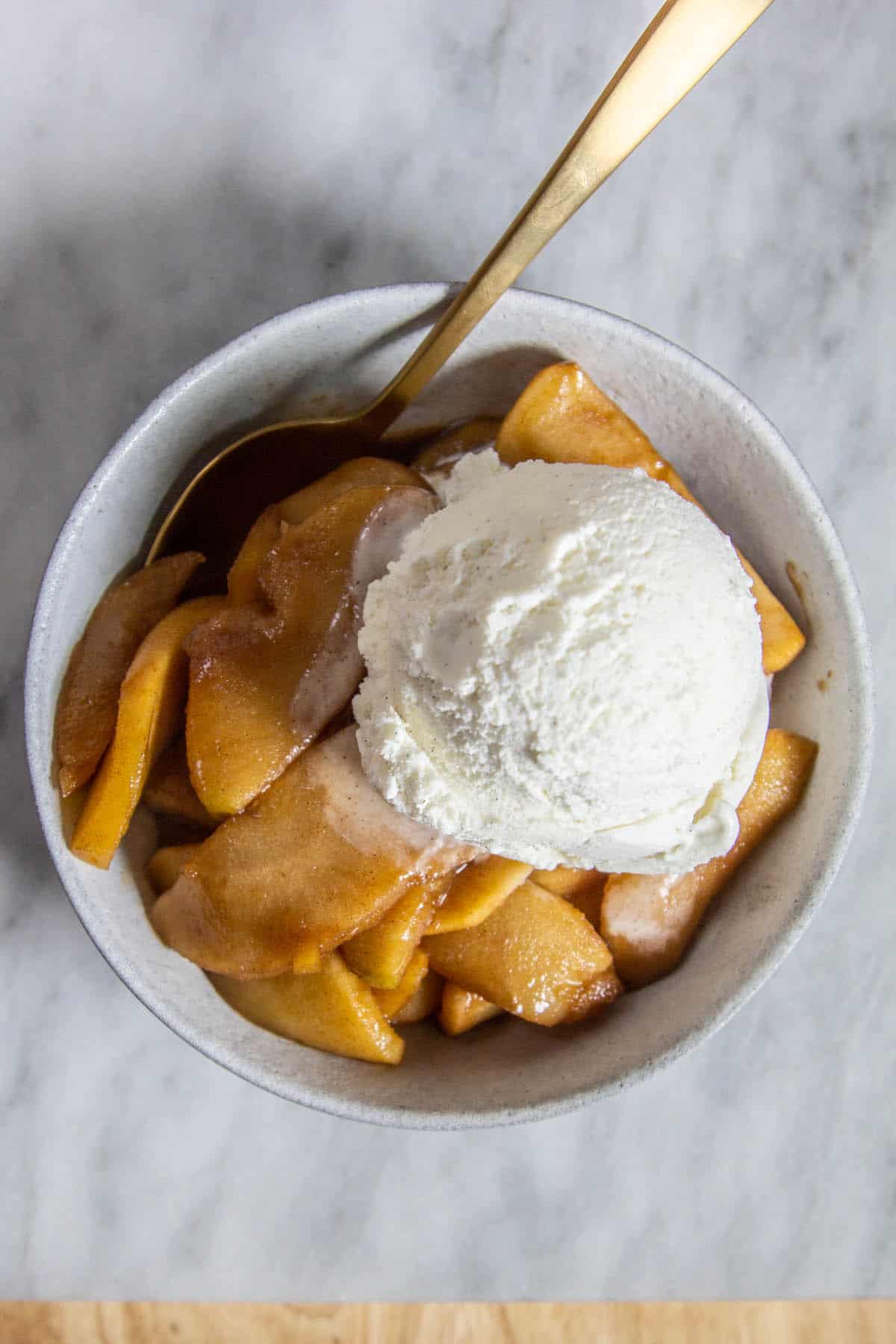 The Best Baked Apple With Cinnamon Recipe
There aren't many flavor combinations more comforting than baked apple with cinnamon. This recipe is soul-satisfying and delicious, all while being easy to make too!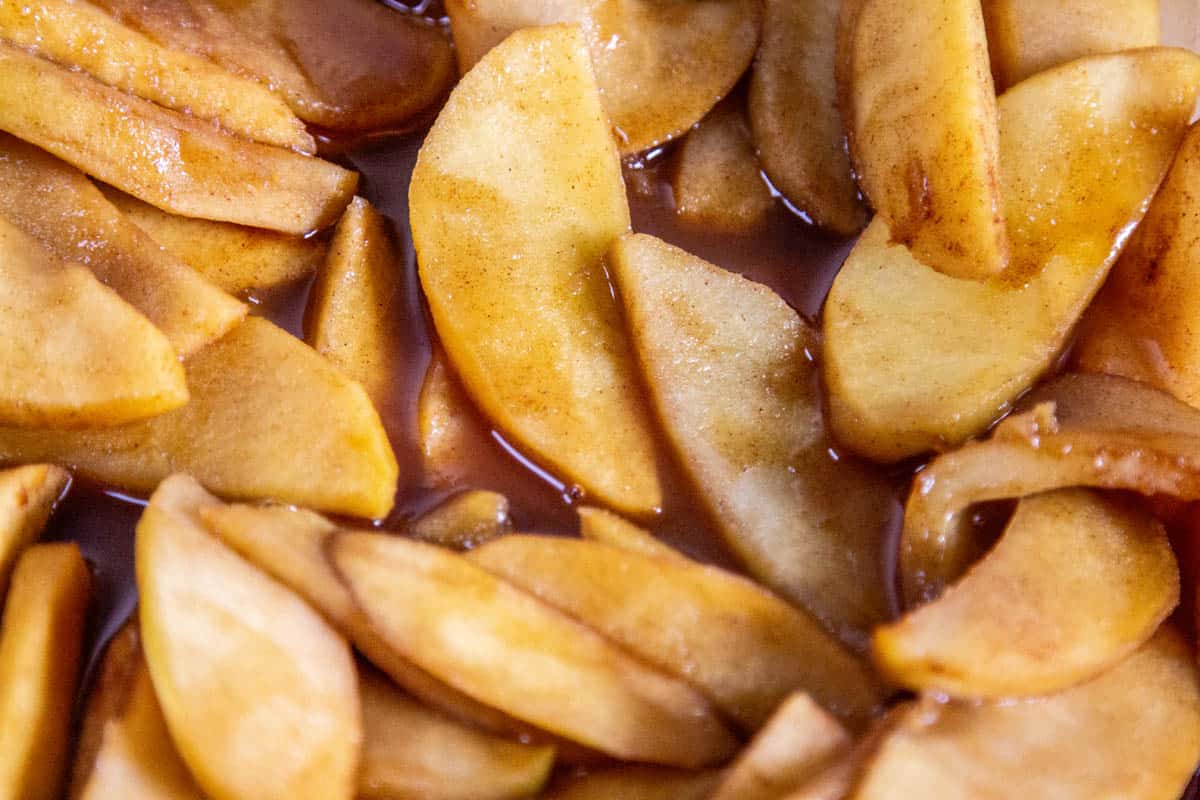 What ingredients are needed to make baked apples with cinnamon?
This baked apple with cinnamon recipe requires very few ingredients and is one of those recipes that easily lends itself to interpretation.
Once you make this recipe for baked apples with cinnamon you will see just how intuitive of a process it is and will become a master of mixing it up yourself!
Apples:
I used a combination of Granny Smith and Fuji apples for the batch of baked apples with cinnamon pictured here. But, you can use whatever type of apple (or combination of apples) your heart desires!
Substitutions for baked apple with cinnamon.
Pears can stand in for the apples in this recipe easily.
No cinnamon on hand? Try using a spice blend that contains cinnamon instead. I'm thinking Pumpkin Pie Spice would be SO good!
You can substitute equal amounts of tapioca starch for the cornstarch in this recipe.
No molasses? Add in an equal amount of maple syrup instead. The flavor will change slightly, but it's delish!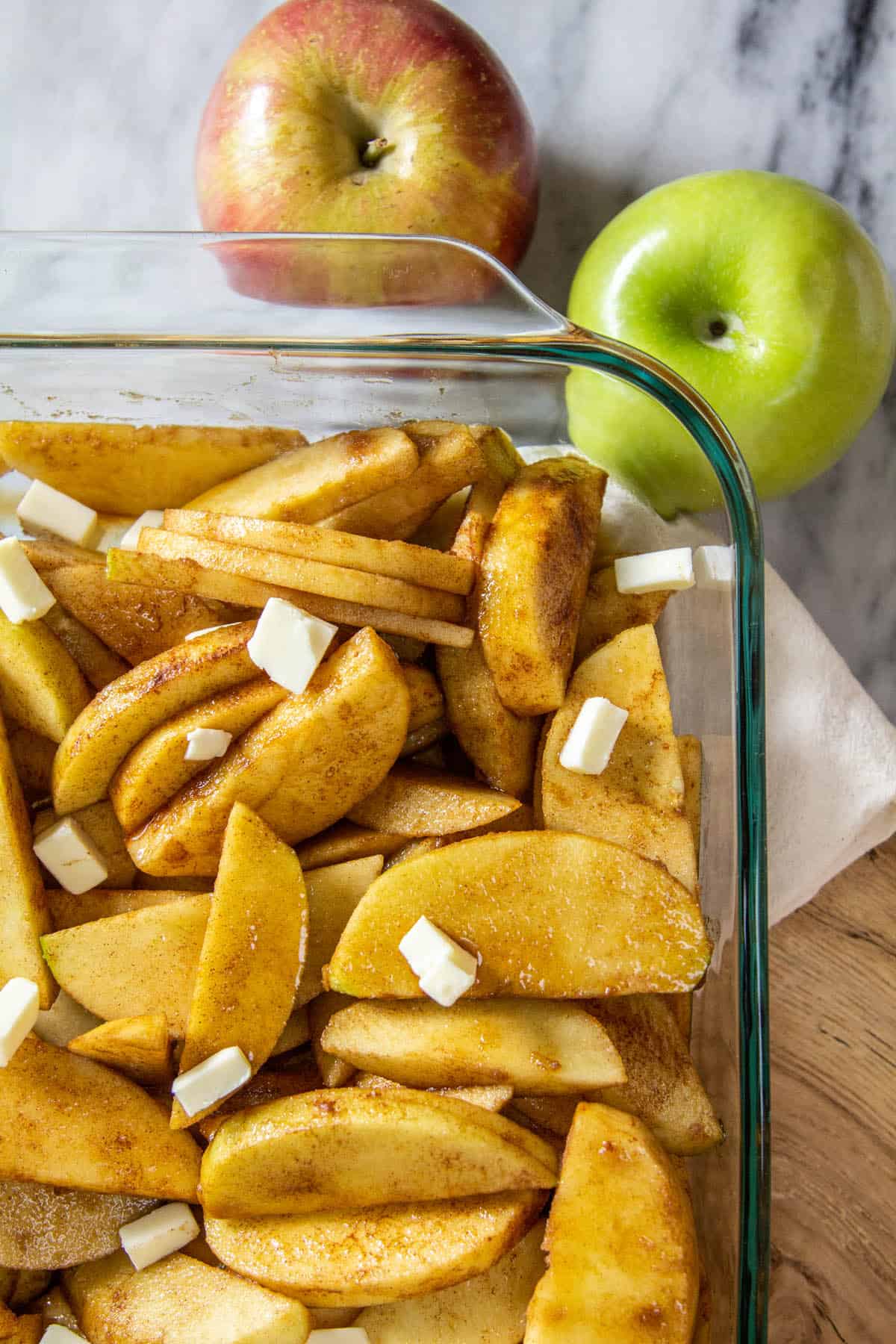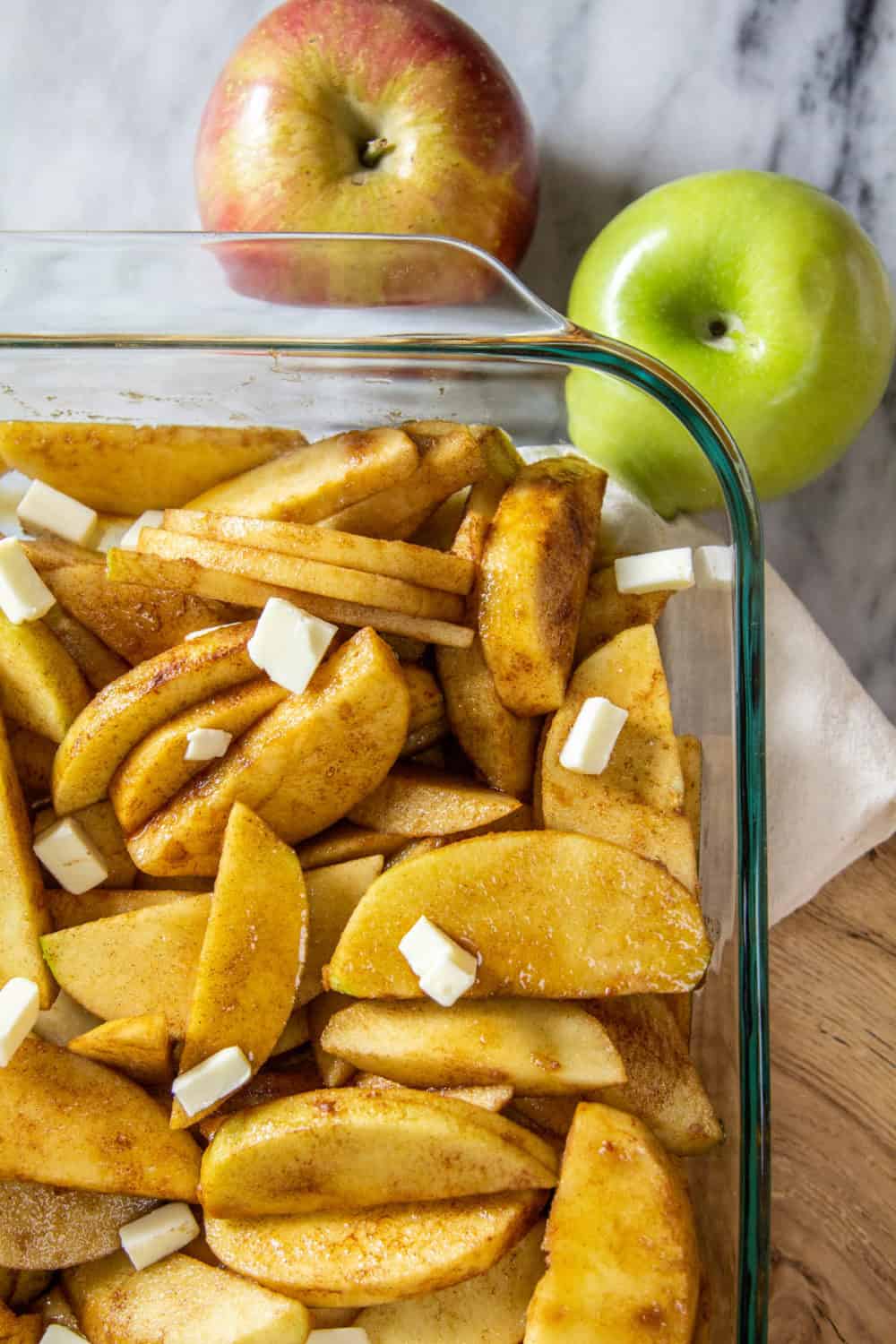 What apples are best for baking?
It's true; not all apples are created equal. There are hundreds if not thousands of varieties of apples all with their own flavor characteristic and texture profiles. Some apples are best for eating and some for baking. Let's break it down…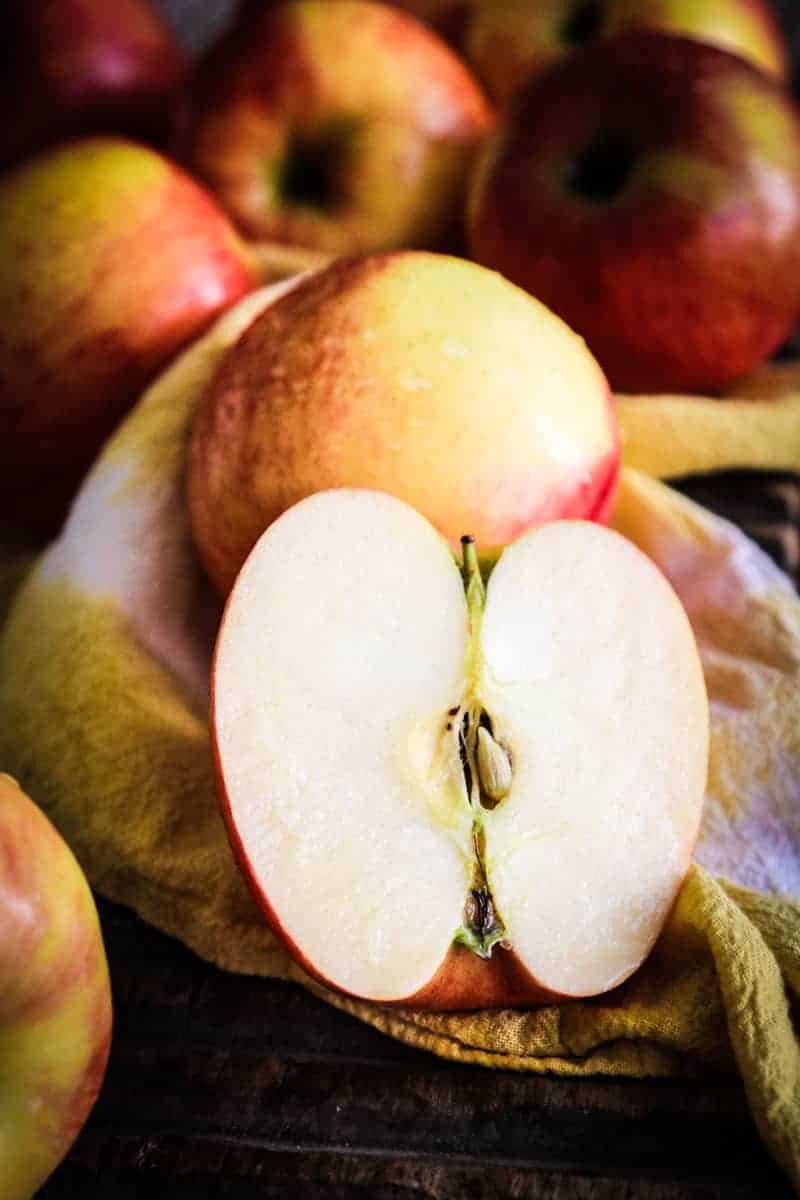 For this baked apple with cinnamon recipe, I used a combination of both Granny Smith and Fuji apples – our family loved the contrasting textures of the slices. I did have to watch the cook time more than I would have though if I had used all one variety – I didn't want to have too much variance in texture between the types of apples.
Apple juice or cider:
These baked apples with cinnamon need a little extra liquid to get the party going. Apple juice will really intensify the flavor of the apples while apple cider will also add a spiced element to the mix. If you don't have those you could use another type of fruit juice or even water.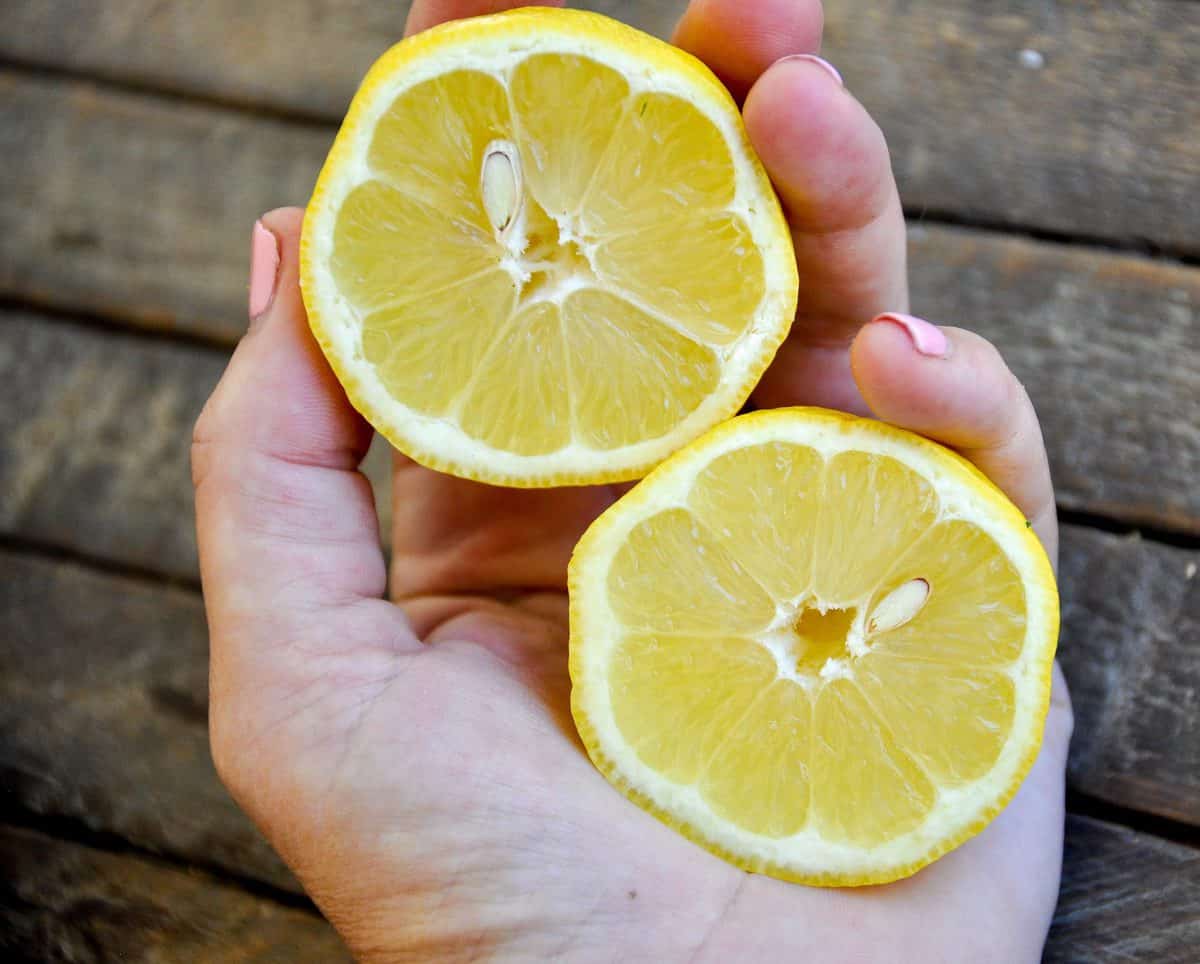 Lemon juice:
This is a common ingredient often called for in baked apple recipes. Lemon juice prevents oxidation of the apples, which means that it stops the slices from turning brown after they have been exposed to air.
Dark Brown Sugar:
Dark brown sugar has a slightly more complex flavor than light brown sugar, one which people often characterize as similar to caramel or toffee.
Molasses:
Generally speaking, molasses has a warm, sweet, somewhat smoky flavor. Dark and medium molasses has a very robust flavor, light molasses has the mildest flavor, and blackstrap molasses is much less sweet with a distinct bitterness.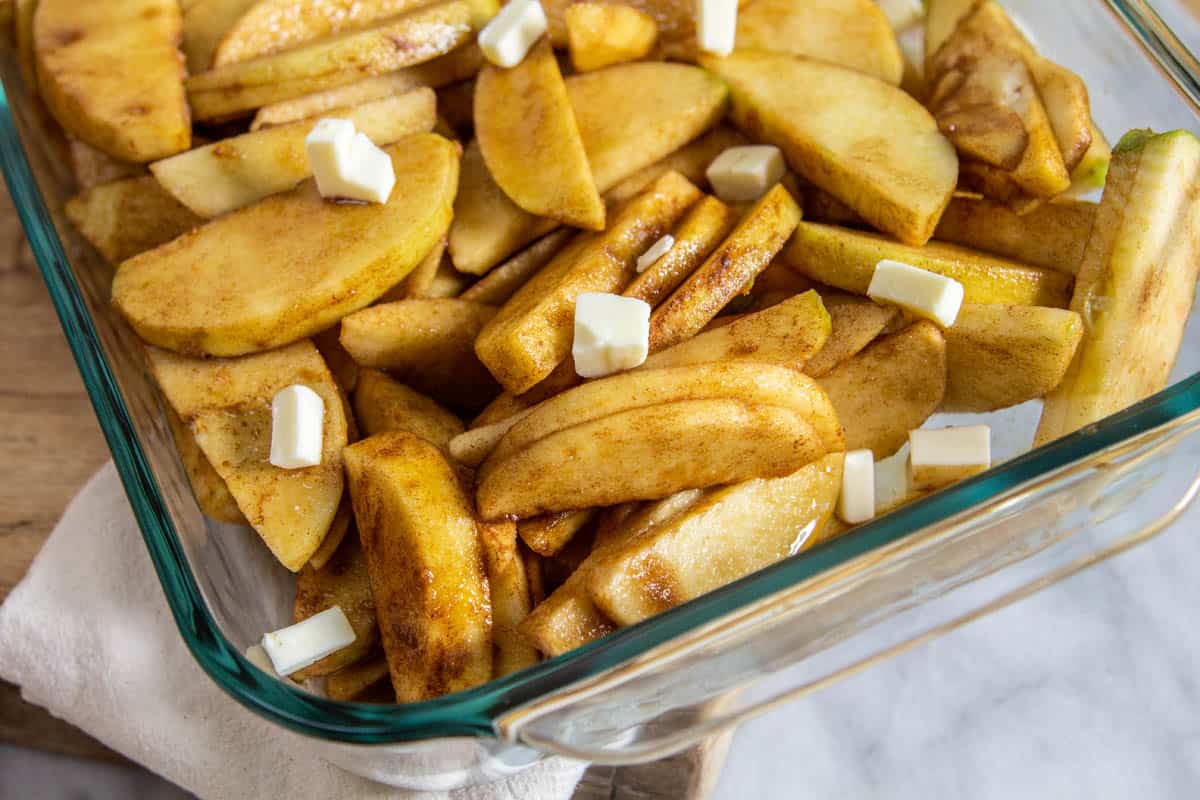 Cinnamon:
A sweet and woody flavor, cinnamon has a slight citrusy note, and its spicy taste is often likened to the powerful punch of cloves.
Cornstarch:
Cornstarch is a terrific ingredient for thickening puddings, soups, and pie fillings, and is also used in many baked good recipes. If you can't eat cornstarch due to a corn allergy or you do not have cornstarch a great substitution for cornstarch in this recipe would be tapioca starch.
Butter:
No kitchen is complete without butter. Available in many forms—salted or unsalted, sweet cream, whipped, cultured, clarified and light—it's a versatile ingredient with unparalleled taste and performance. Ask your grocer for butter with the Real California Milk seal—the mark of a product made exclusively with milk from California dairy farms.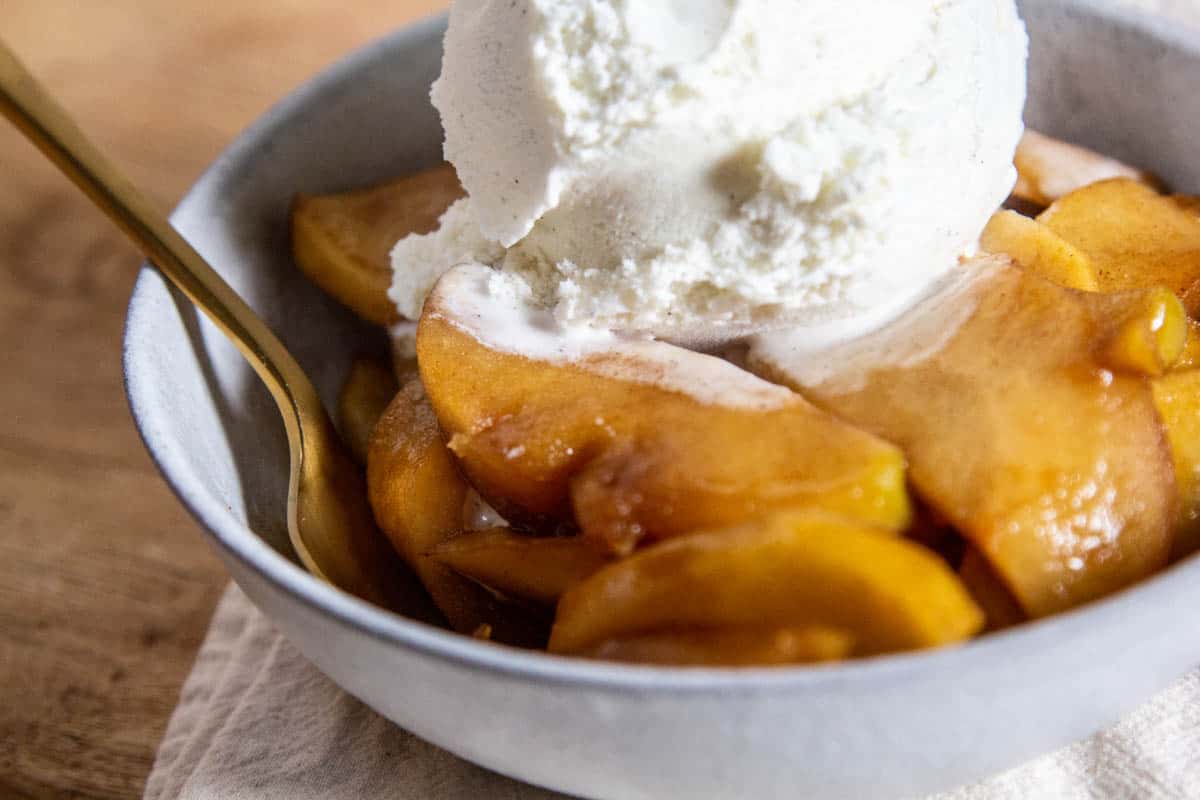 More baked apple recipes you can really sink your teeth into!
Our California Grown Creators have been hard at work cranking out baked apple recipes! Here are a few we think you should try while apples are in season.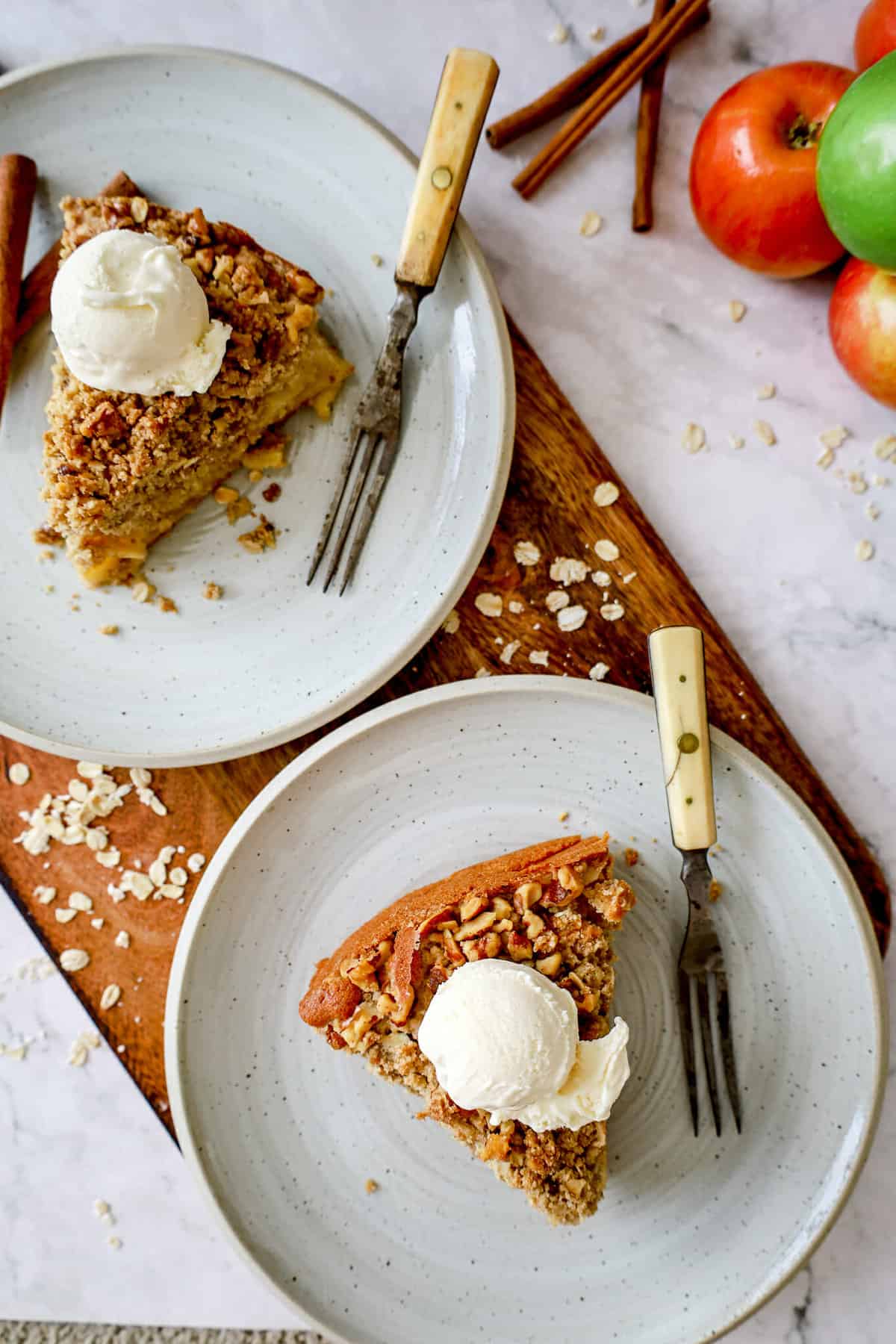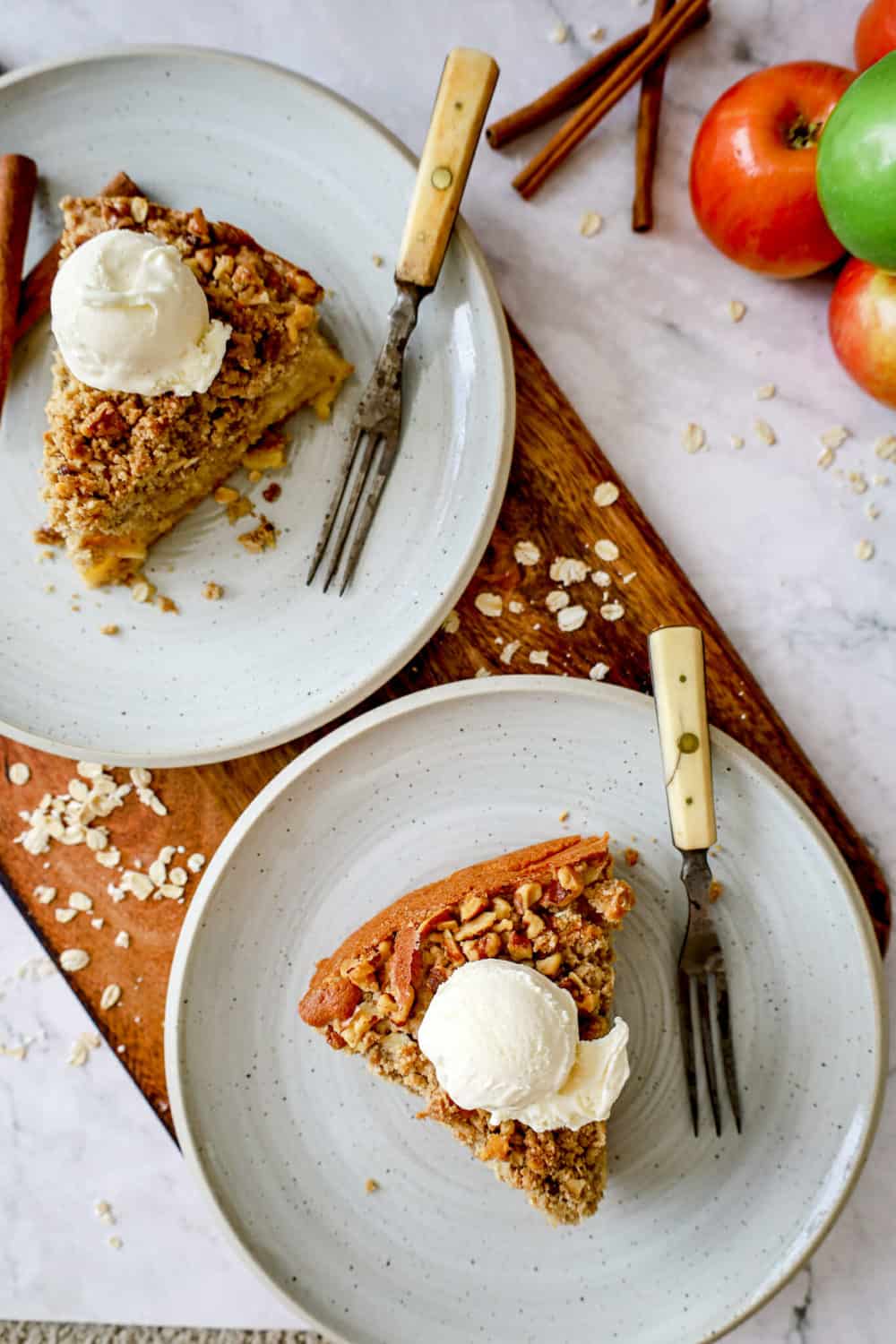 If you aren't sure whether you're on "team apple pie" or "team apple cake," not to worry. A Girl Defloured has you covered with this recipe for Gluten-Free Irish Apple Cake.
This apple dessert is loaded with cinnamon-laced chunky apples and topped with a nutty crumble.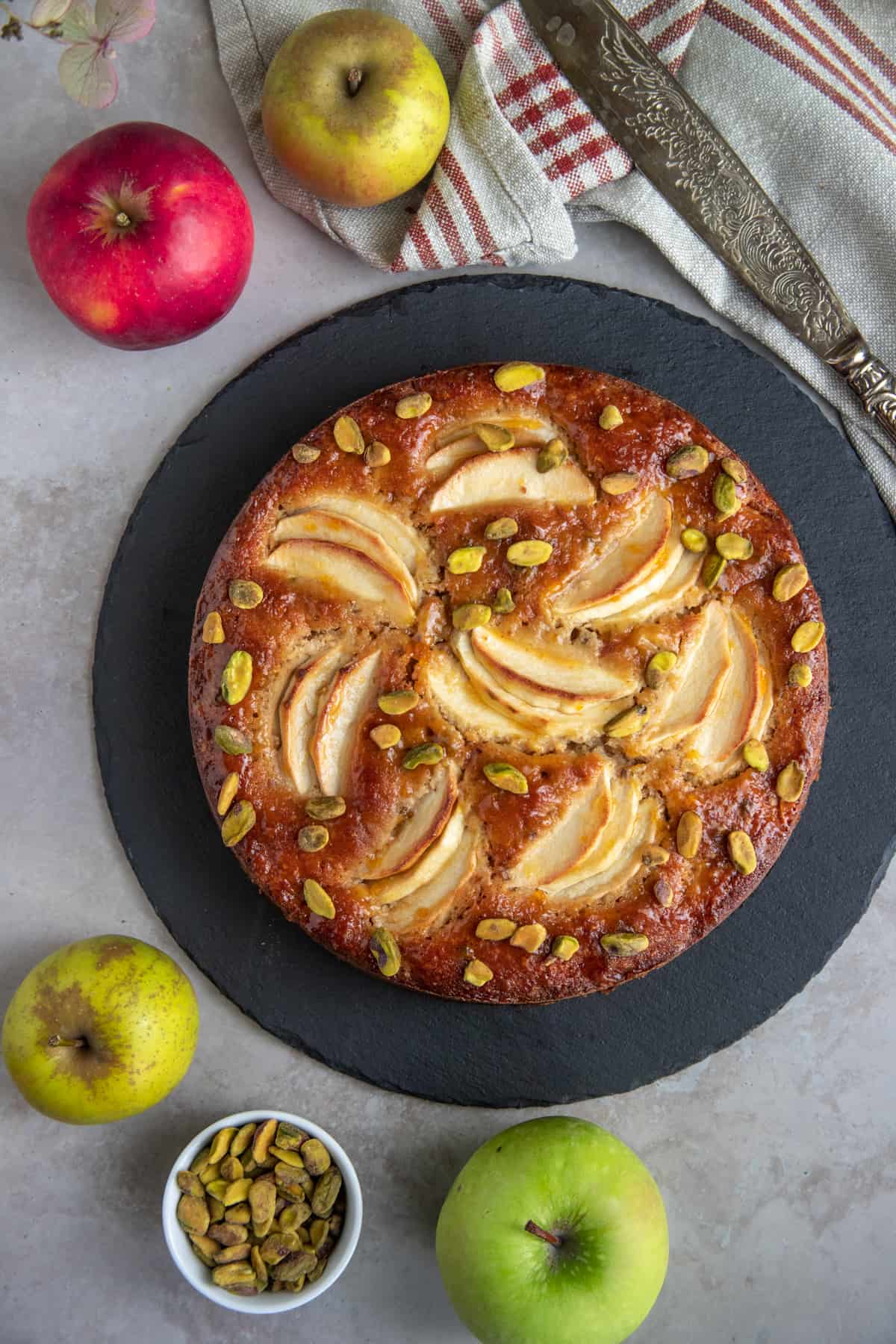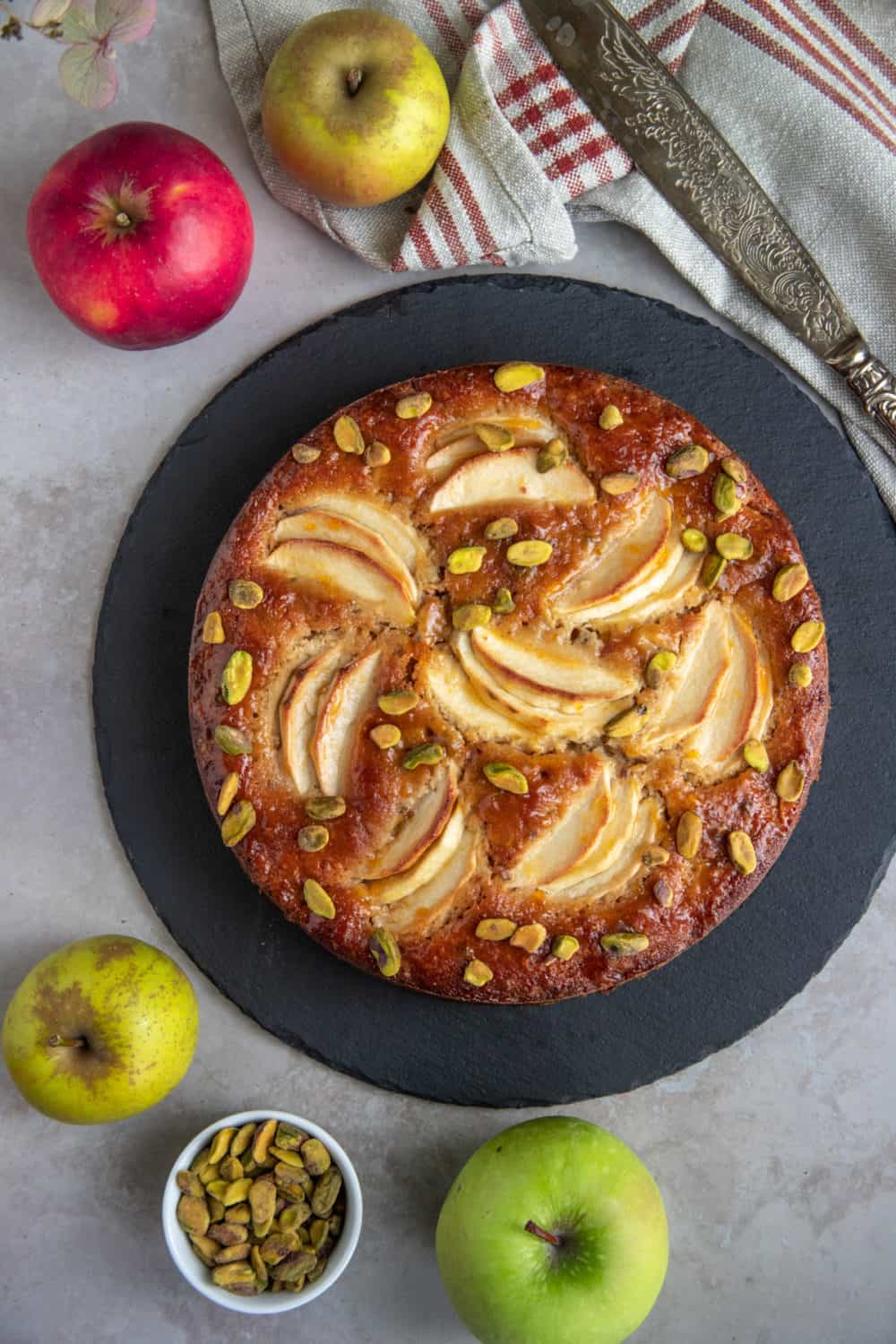 This delicious apple cake with pistachios from Bakes by Brown Sugar is full of Granny Smith and Fuji apples and crunchy pistachios. The cake is moist and dense with a hint of lemon that pairs really well with the sweetness of the cake and the tart apples. If you're looking for a recipe for all the apples you just bought or picked, this is the one you need.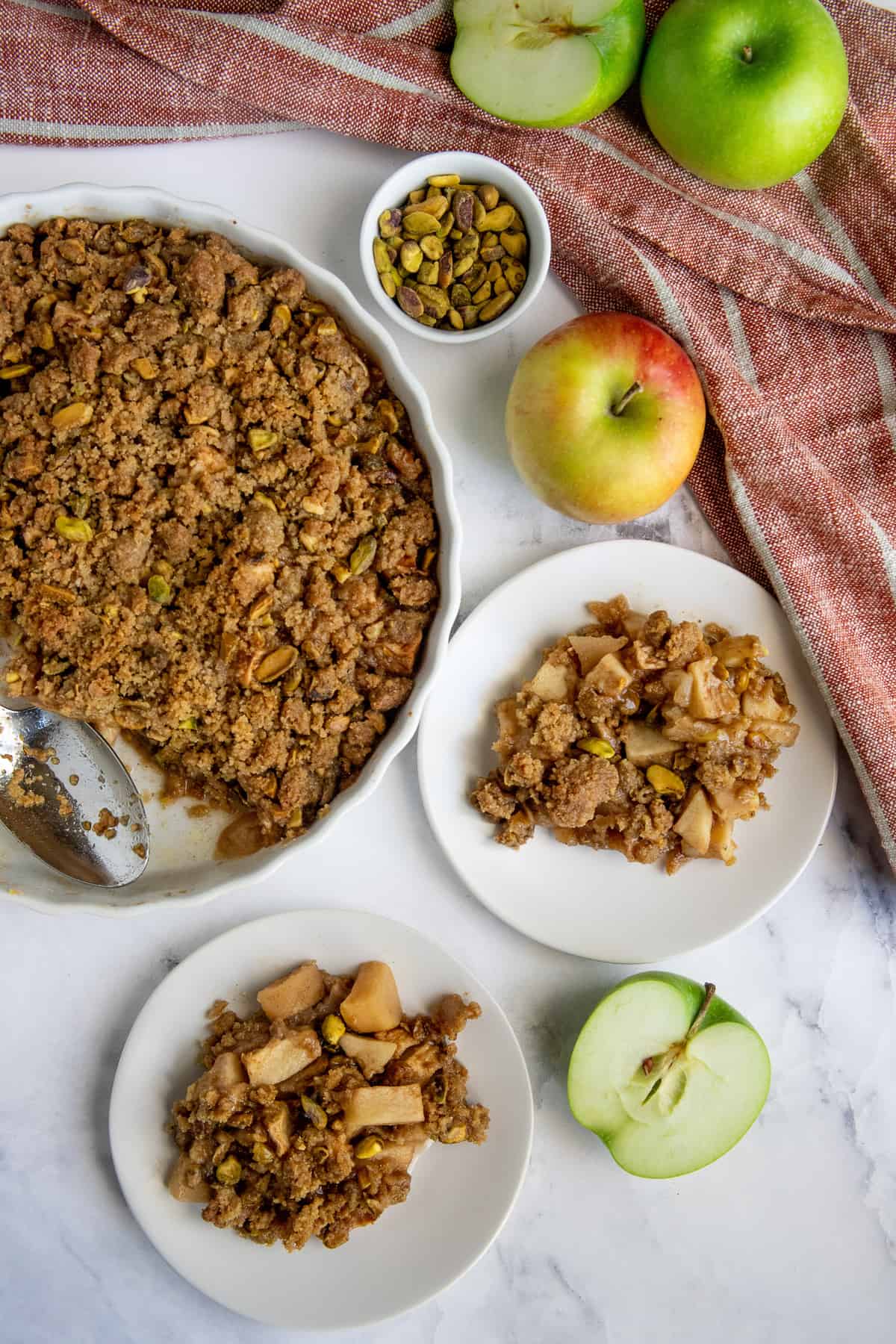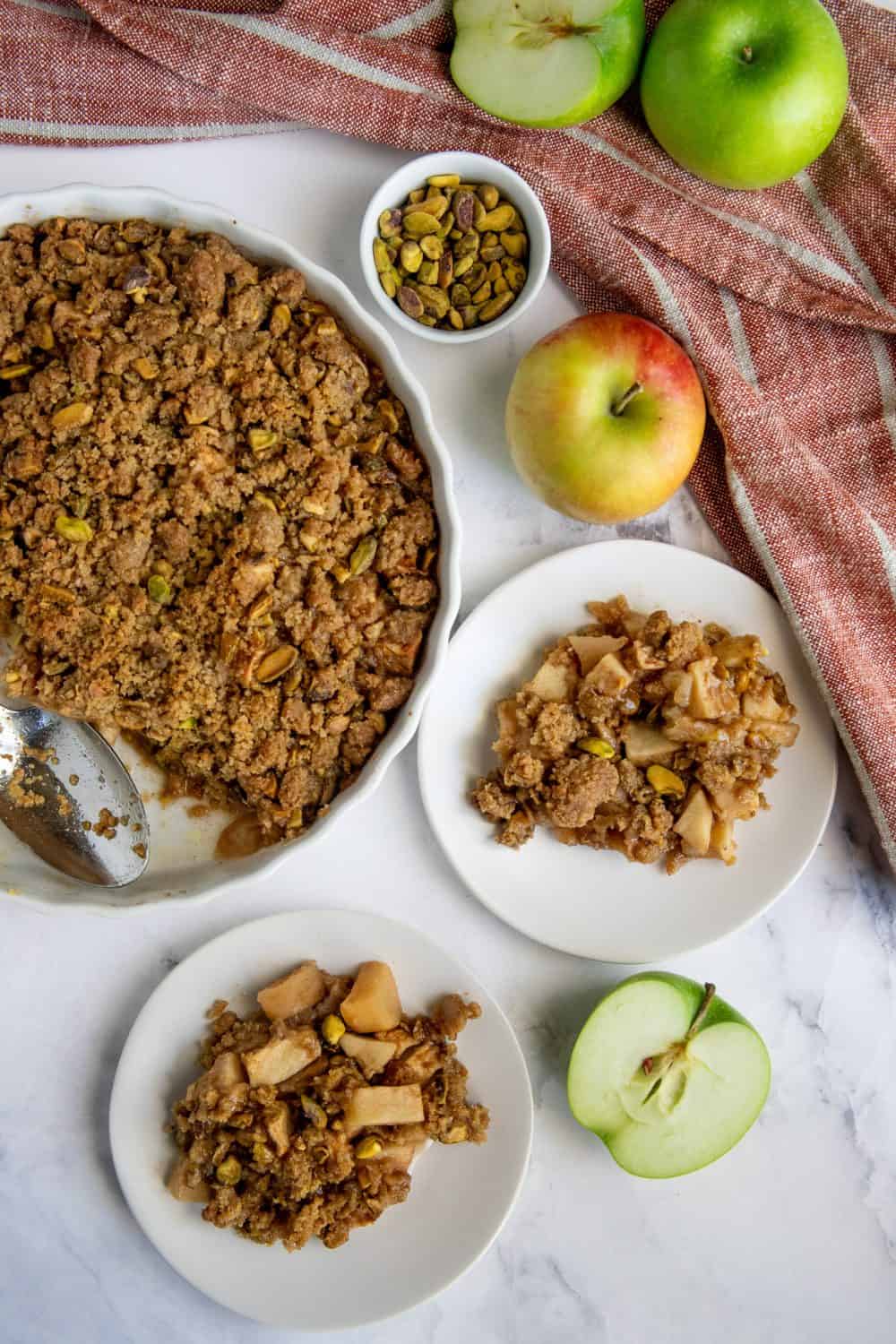 This Apple Pistachio Crisp by our friend Bakes by Brown Sugar is everything you want in a fall dessert – sweet/tart California apples, warm spices, and a buttery, crunchy pistachio topping. It's special enough to serve at a holiday meal, but easy enough to throw together on a weeknight (why not?). Serve it warm or at room temperature.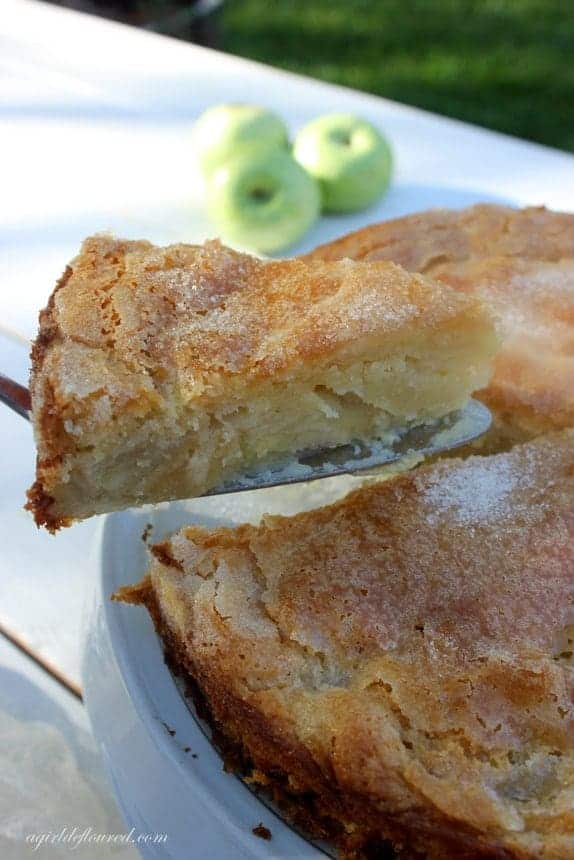 This baked apple cake, from G Free Foodie, has a rich custardy bottom, a light cake layer, and a crisp sugary topping. Serve it warm, or at room temperature–either way with a scoop of vanilla bean ice cream or a dollop of whipped cream.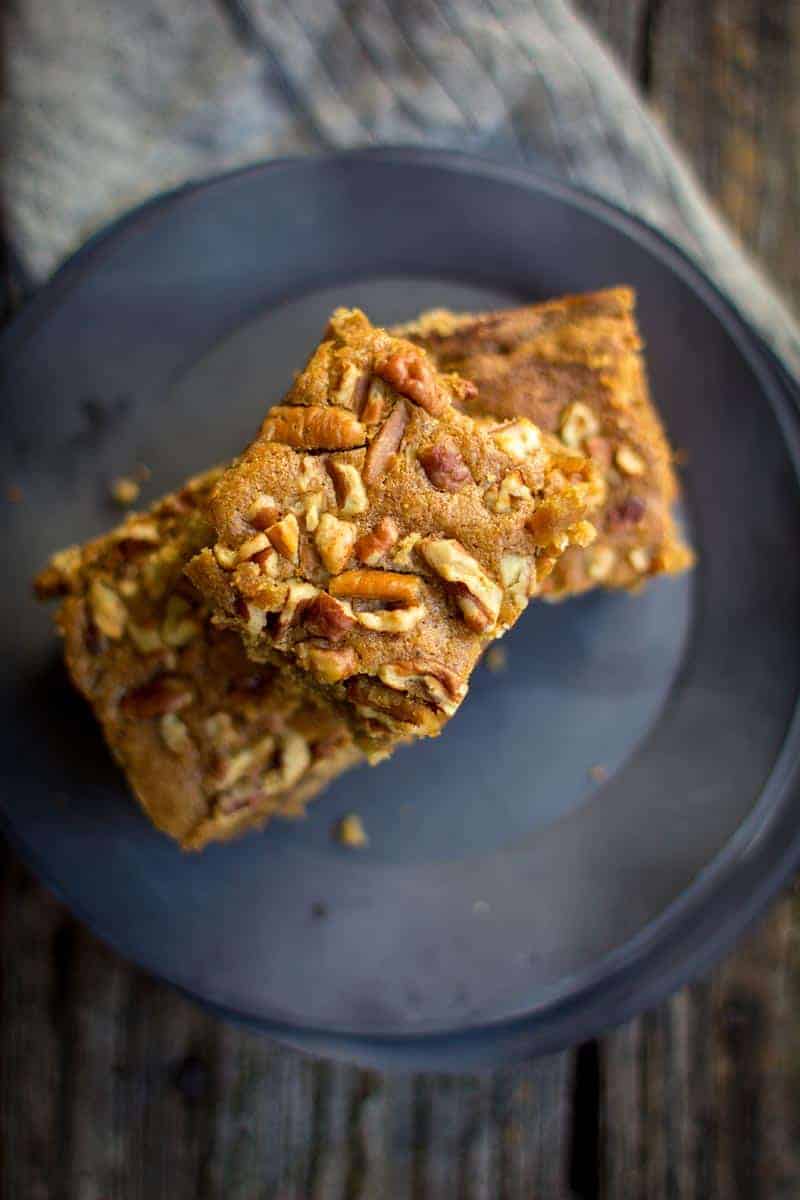 These baked apple blondies from This Mess is Ours are bursting with fall flavors like apple butter, fresh shredded apples, browned butter, and dark brown sugar.
Share your favorite recipe for baked apples with us by snapping a pic and tagging us on social using #CAGROWN.
Craving more CA Grown goodness? Follow us on Pinterest for fresh and fabulous recipe inspiration!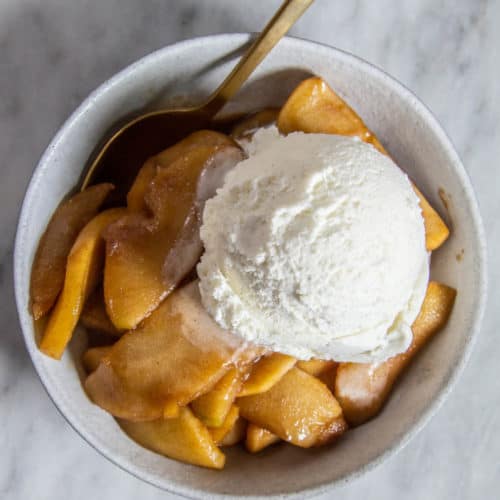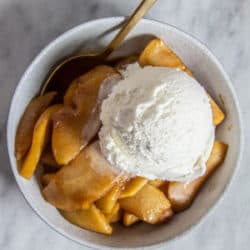 Baked Apples with Cinnamon
There aren't many flavor combinations more comforting than baked apple with cinnamon. This recipe is soul-satisfying and delicious, all while being easy to make too!
Ingredients
6 apples, red or green we used Granny Smith and Fuji
1 tablespoon freshly squeezed lemon juice
1/4 cup dark brown sugar
1 tablespoon molasses
1 1/2 teaspoons ground cinnamon
1 teaspoon vanilla extract
2 tablespoons apple juice or cider
2 tablespoons salted butter cubed. If using unsalted butter add a small pinch of coarse kosher salt to the apples and stir.
Instructions
Preheat the oven to 375°F

Prep the apples by coring, peeling, and slicing into slices that are all; roughly the same size.

Add the apples to a baking 9×13-inch baking dish then add the lemon juice, brown sugar, molasses, cinnamon, vanilla, and apple juice to the dish. Stir to combine and coat all of the apple slices.

Spread the apples evenly into the dish and top with the cubed butter.

Cover the baking dish with foil and bake for 35-40 minutes, stirring every 10 minutes.

When the baking time has elapsed, remove the baking dish from the oven and let the apples rest for 10 minutes before serving.
Nutrition
Calories: 178kcalCarbohydrates: 38gProtein: 1gFat: 4gSaturated Fat: 2gPolyunsaturated Fat: 0.2gMonounsaturated Fat: 1gTrans Fat: 0.2gCholesterol: 10mgSodium: 36mgPotassium: 267mgFiber: 4gSugar: 31gVitamin A: 215IUVitamin C: 10mgCalcium: 27mgIron: 0.5mg