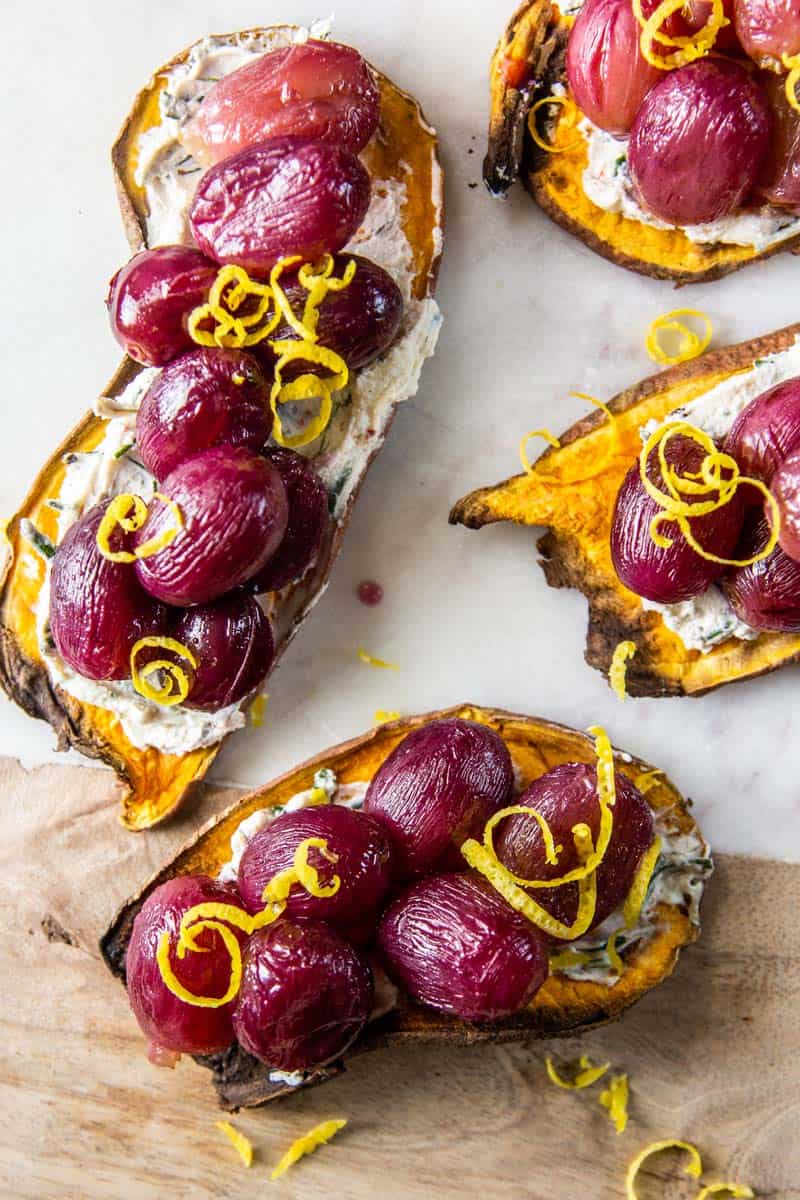 CA GROWN Blog
Discover. Learn. Connect.
How to Make Roasted Grapes: A Delicious and Healthy Snack
June 13, 2023
Eat the Season!
Sign Up For Weekly Recipes
« Back to Recipes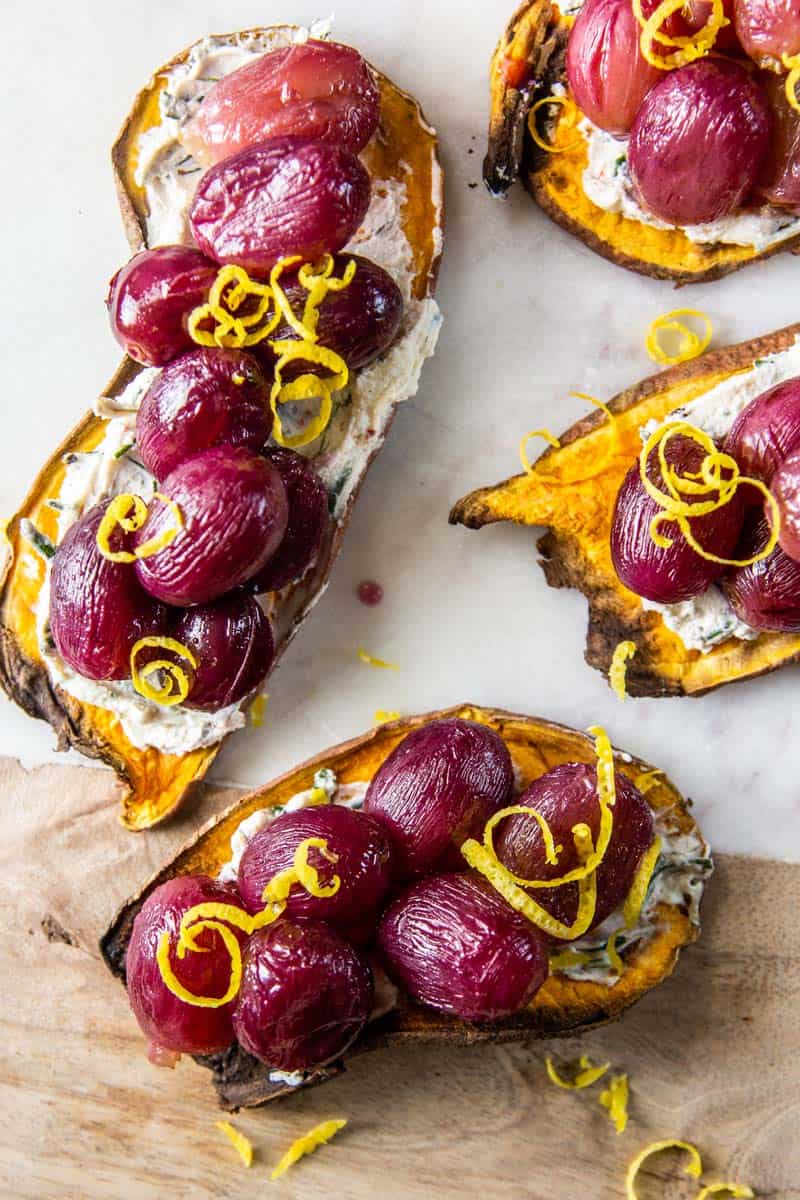 How to Make Roasted Grapes: A Delicious and Healthy Snack
Let's take a deep dive into the surprisingly versatile and delicious world of roasted grapes. If these gems have never made their way from your crisper drawer to the oven before, you're in for a real treat! California-grown table grapes are grown in some of the most fertile soil in the world and harvested under the perfect conditions for maximum flavor and nutrition.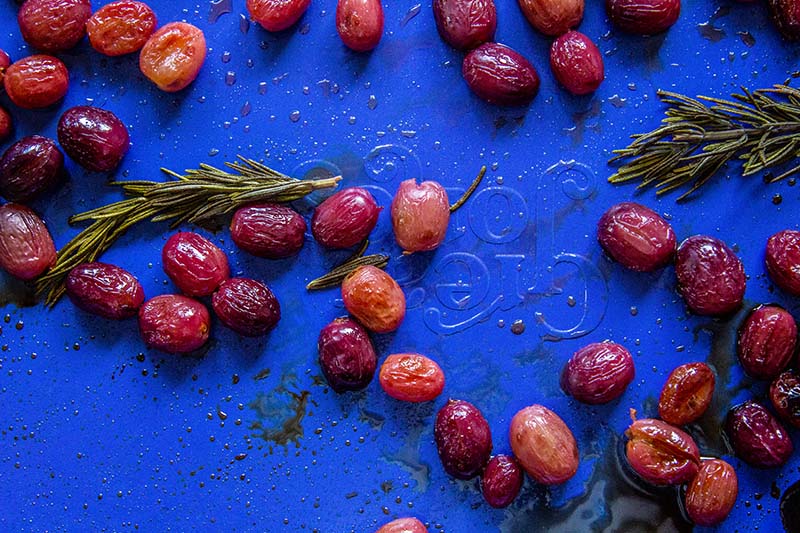 What are roasted grapes?
You might be wondering, "What exactly are roasted grapes?" Simple! They're just like your everyday grapes, but once tossed with olive oil and roasted, they transform into juicy, flavor-packed morsels that literally burst in your mouth.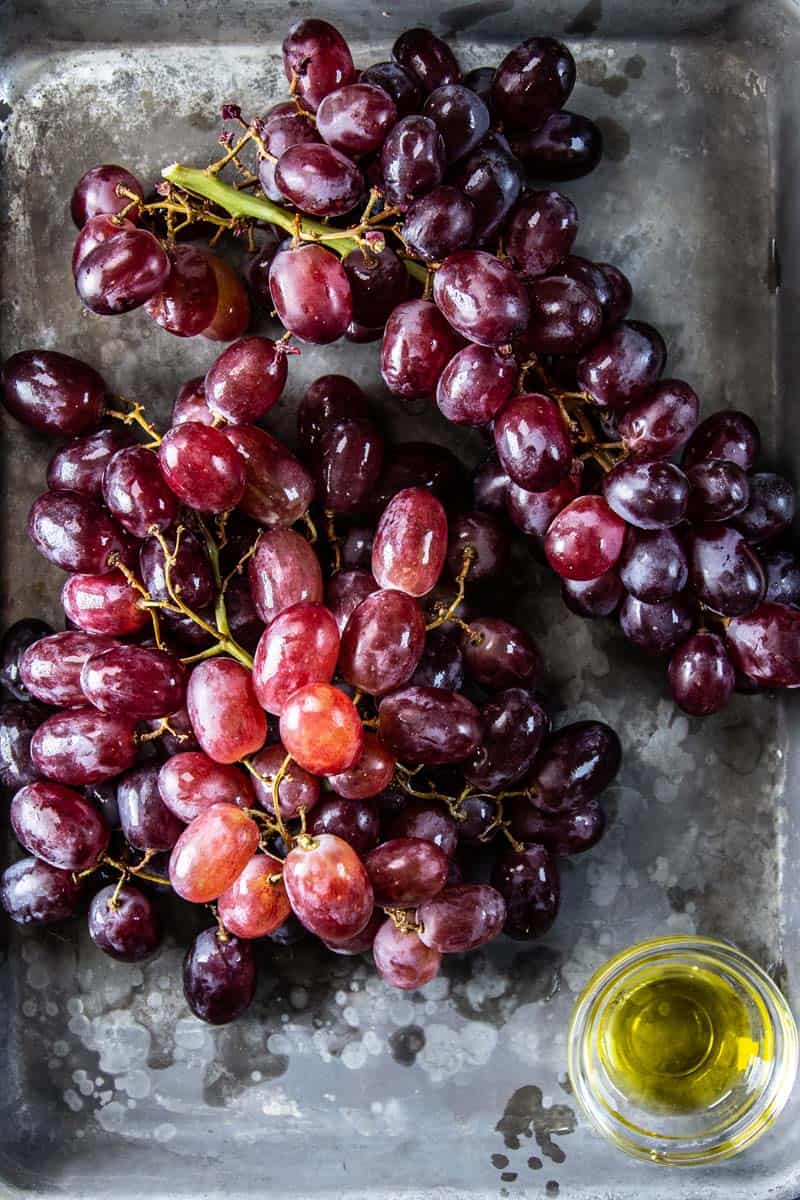 California Dreaming: The Best Table Grapes for Roasting
When it comes to sourcing grapes for your upcoming roasting adventures, look no further than table grapes from sunny California. Our grapes are literally bursting with flavor and packed with nutrients too!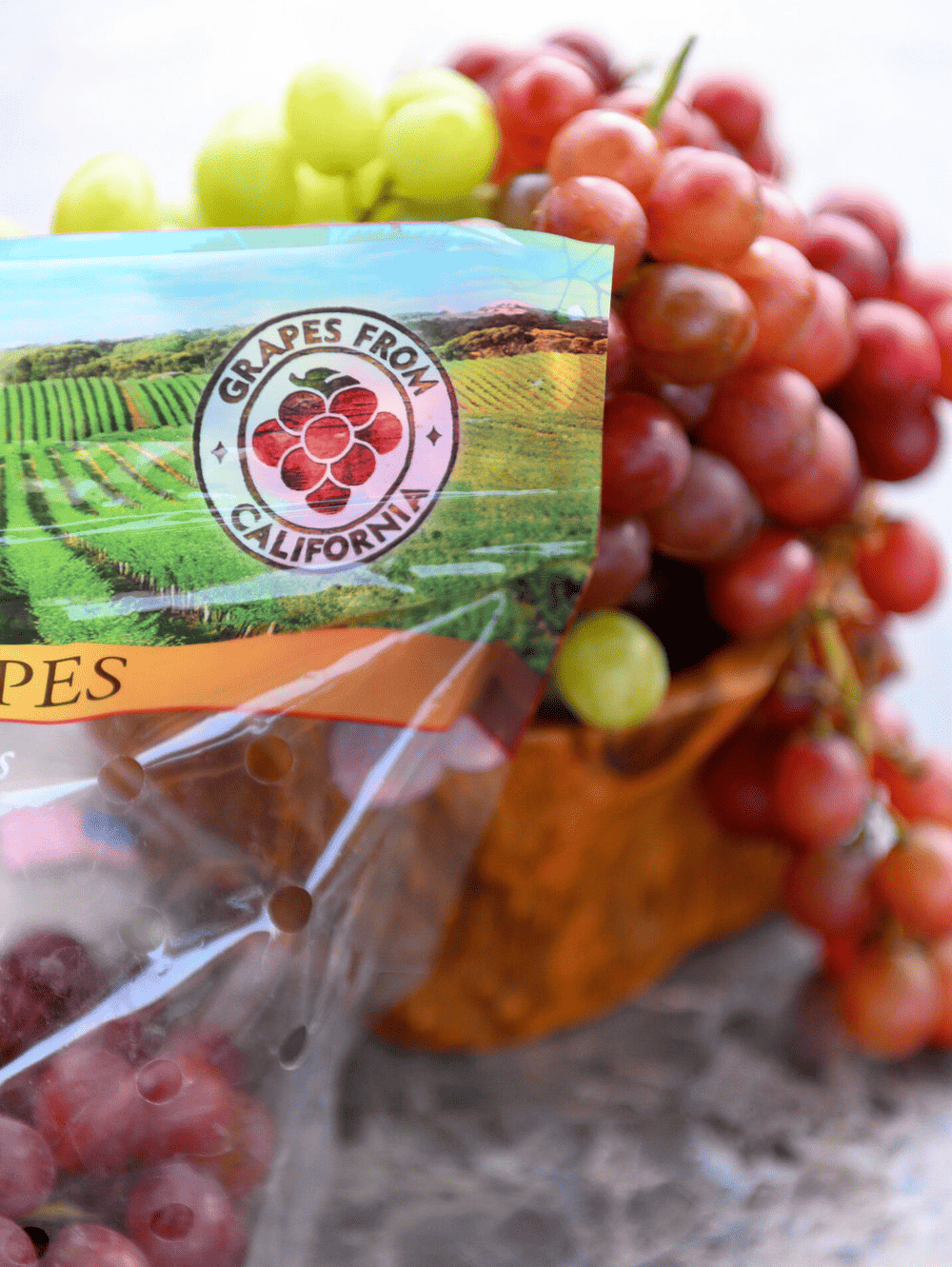 Roasted Grapes: A Snack that Loves You Back.
Beyond their delicious taste, roasted grapes offer a wealth of health benefits. Packed full of antioxidants, vitamins, and fiber, they're a snack you can feel good about indulging in daily.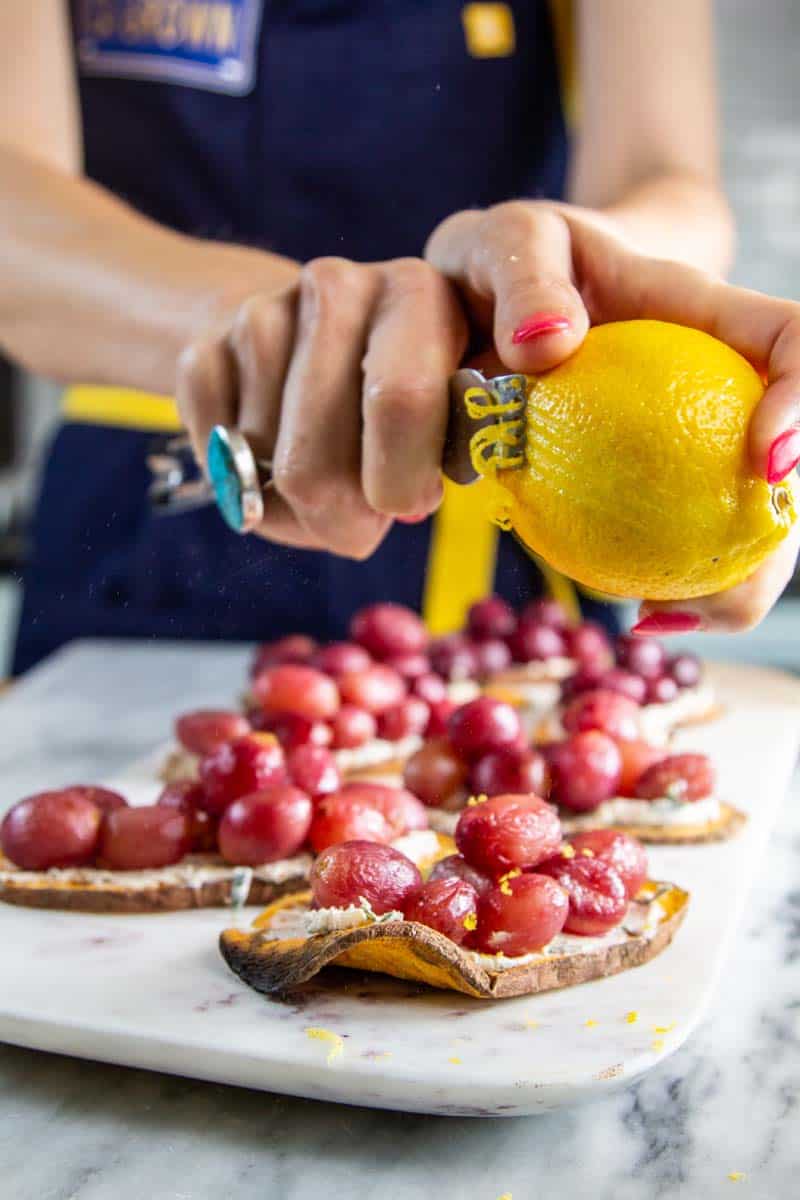 Ready, Set, Roast: Your Grape Roasting Checklist
Before we start roasting, let's be sure we have everything we need. From selecting the best bunch of grapes to gathering the necessary kitchen equipment, we'll ensure you're well-prepared for the task ahead.
Tips for selecting table grapes at the store.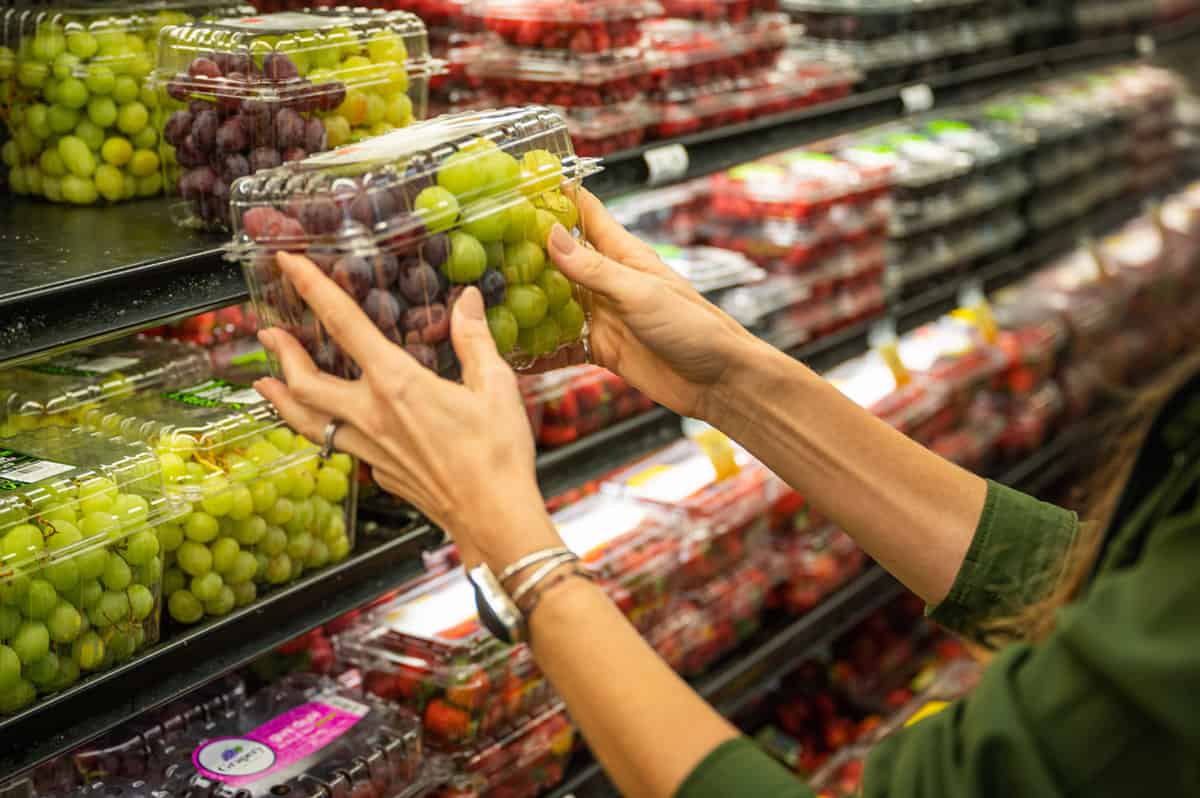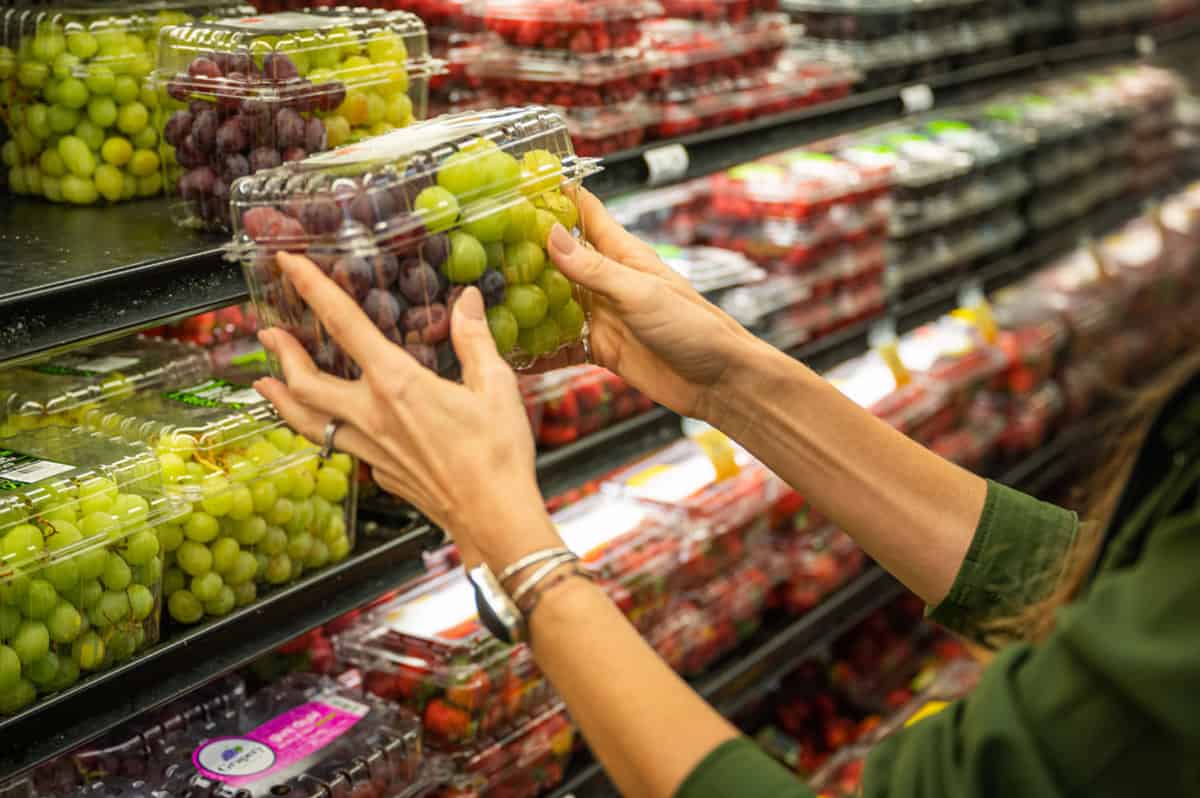 Search for grape bunches with green, flexible stems and full, plump berries.
Notice a waxy, white coating that gives a frosted look to dark-colored grapes? That's called bloom, and it's a good sign! This natural substance helps to protect grapes from losing moisture and decaying.
To extend their shelf life, keep table grapes unwashed in the refrigerator. Rinse them with cold water just before you're ready to eat them.
Unsure about whether to choose green, red, or black grapes? We recommend that you try roasting all three varieties for a diverse range of flavors and textures.
How to store grapes once you take them home.
Grapes can be kept at home for up to two weeks following the simple steps below.
Always refrigerate table grapes for maximum shelf life.
Store unwashed and dry; rinse before serving.
Avoid storing compressed or squeezed.
Do not store grapes next to onions or leeks to avoid odor absorption.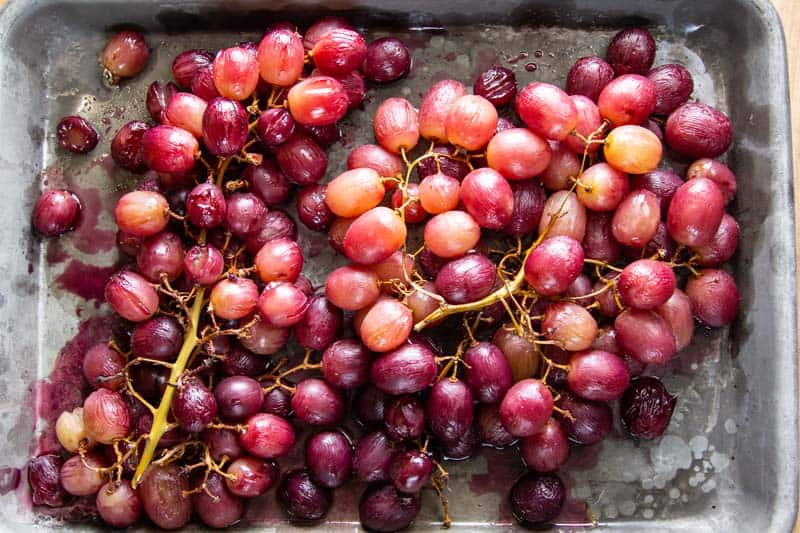 Mastering the Art of Roasting Grapes: A Step-by-Step Guide
Now, the moment you've been waiting for – the roasting process. First, place clean grapes on or off the stem on a sheet pan. Drizzle on a small amount of almond or olive oil. Use your hands to coat the individual grapes with the oil. Roast in a 400-degree oven for 15-20 minutes.
Looking for a delicious way to serve jammy-roasted grapes? Try them on sweet potato crostini!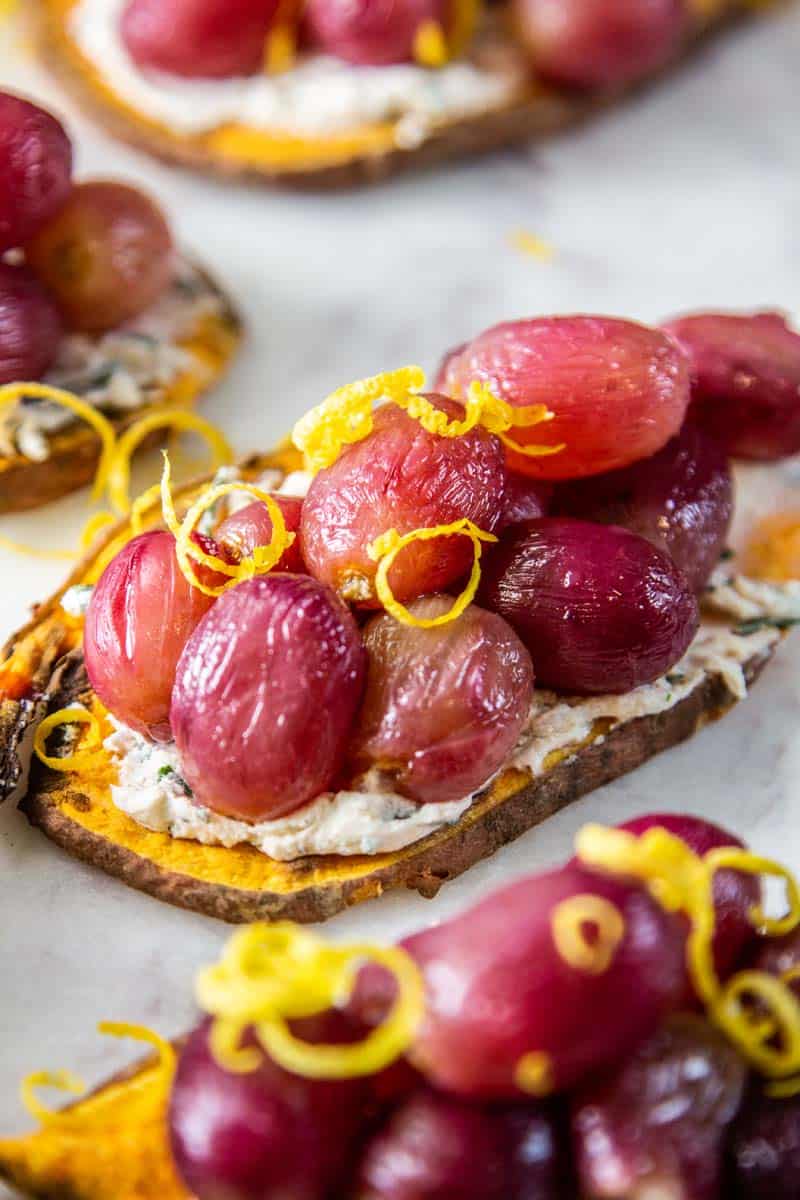 Roasted Grape & Goat Cheese Sweet Potato Crostini ingredients
One batch of roasted grapes.
Herb-laced cheese.
Lemon zest
One California sweet potato scrubbed and sliced into thin slices.
How to make sweet potato crostini in your toaster.
I have been making simple snacks and breakfasts with sweetpotatoes cooked this way for years.
In just a few cycles on your toaster's highest heat setting you can cook sweet potato slices and make perfect sweet potato "toast".
I like mine a little toasty, crisp on the edges, and perfectly tender throughout the center – which takes my toaster about 4 passes.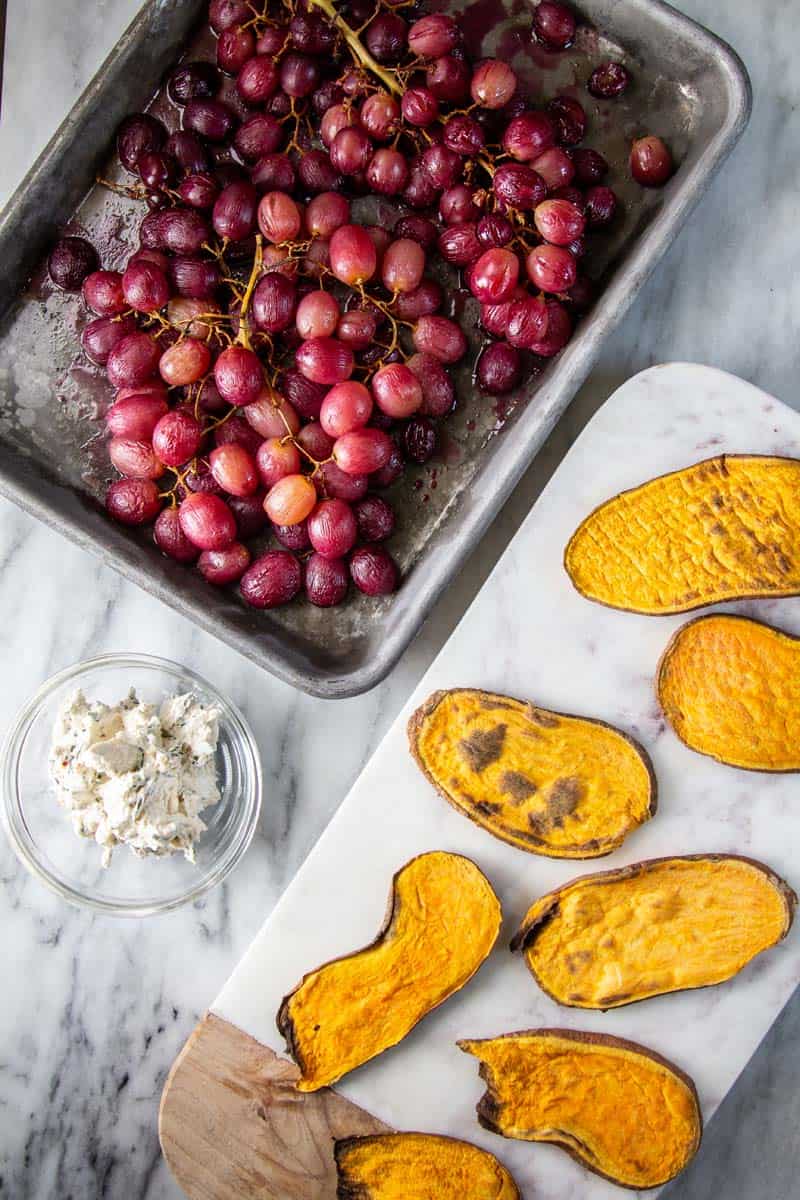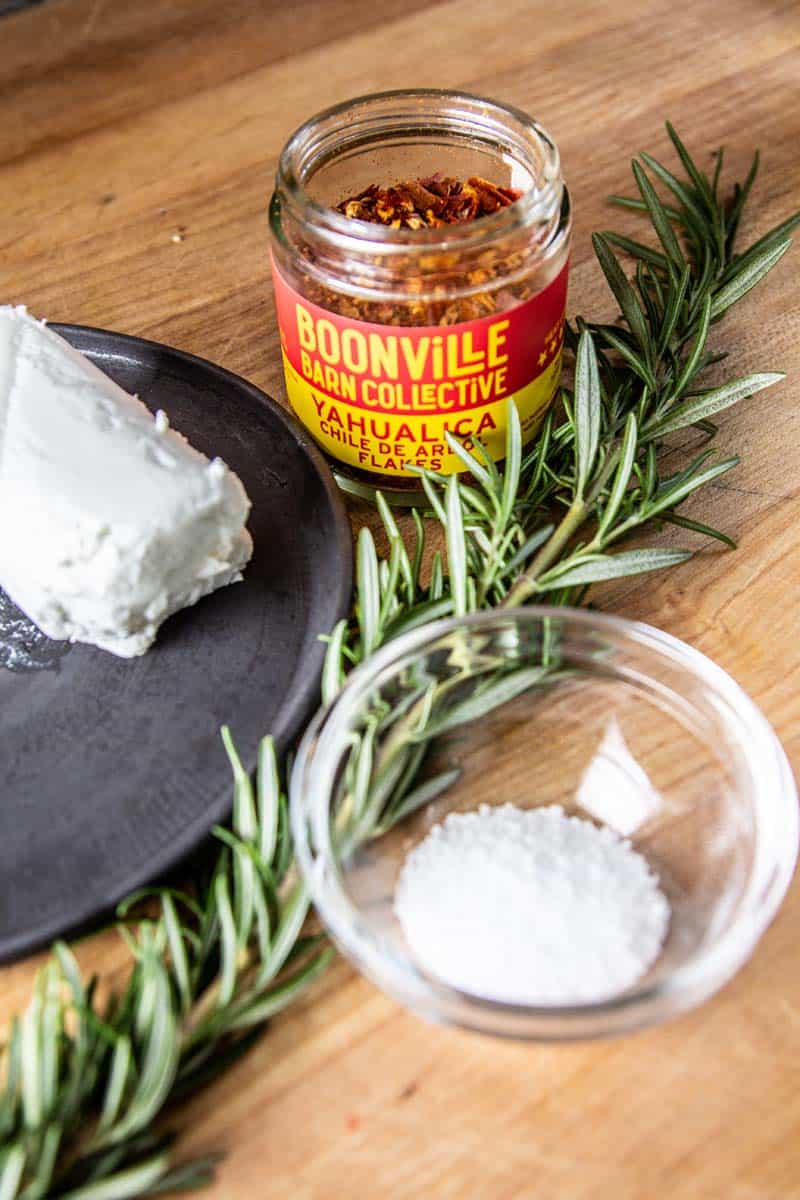 How to make a delicious herbed cheese spread.
You can apply this technique to any cheese like goat cheese, cream cheese, or whipped feta that has been softened to room temperature.
Place 4 ounces of softened cheese in a food processor.
Add the juice of 1/2 a lemon.
Two heaping tablespoons of fresh rosemary needles, minced.
One teaspoon of chile flakes.
A generous pinch or two of coarse kosher salt to taste.
Blend until everything is incorporated, taste for salt, add more if necessary.
To assemble the Roasted Grape & Goat Cheese Sweet Potato Crostini:
Spread a thin layer of the herbed cheese on a toasted sweet potato slice. Top with roasted grapes and lemon zest. This treat can be served warm or at room temperature.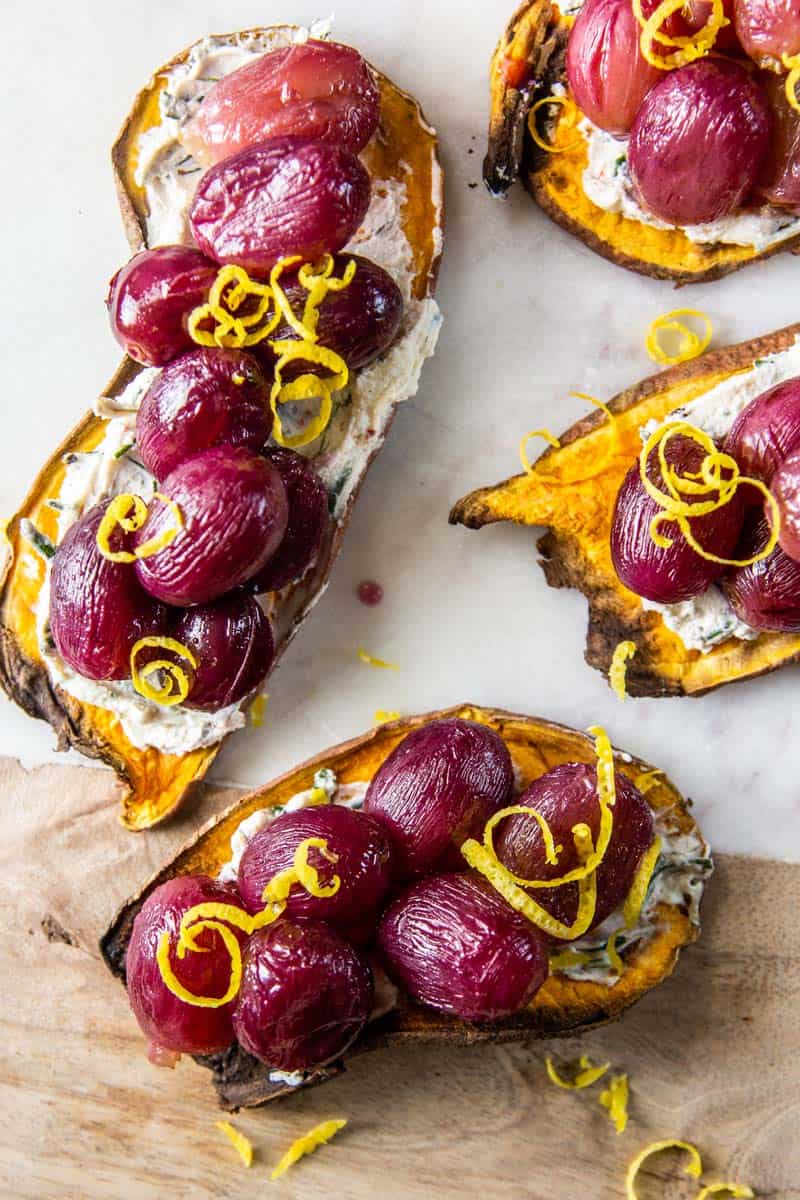 From Vine to Plate: More Exciting Ways to Enjoy Roasted Grapes
Roasted grapes are a versatile treat. Whether you're pairing them with cheese, tossing them in a salad, or just enjoying them on their own, we're sharing creative serving suggestions and recipes for you to try from some of our most trusted California Grown Creators and friends.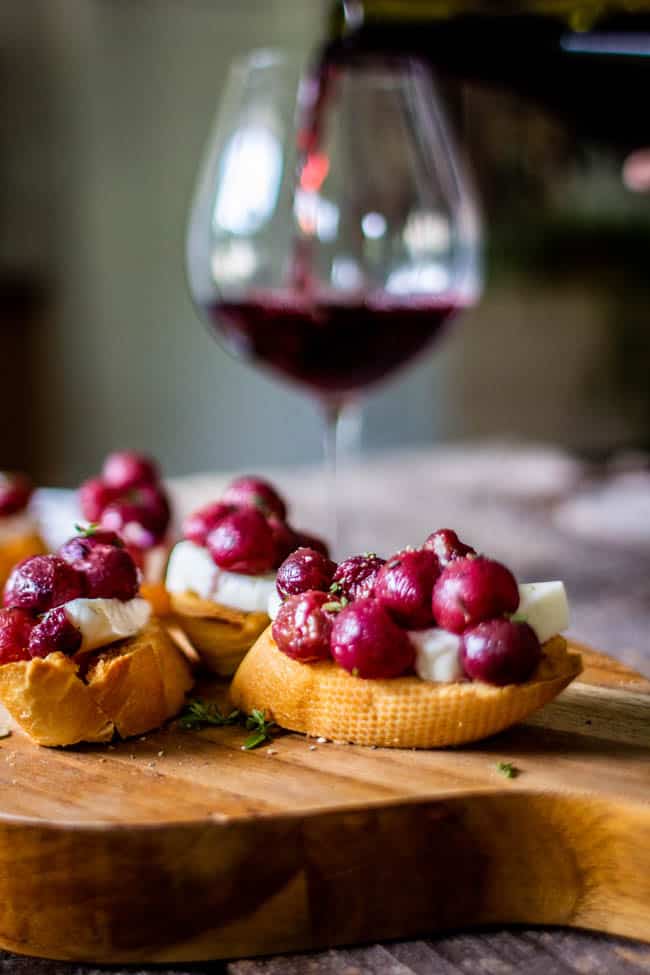 The best summer recipes fit certain criteria; they must be fresh and crunchy but substantial enough to fill you up without weighing you down. It's also a bonus if they do well at room temperature or cold and can be easily transported (making them perfect picnic or cookout fare).
This Grape-Roasted Beet Salad from Hola Jalapeno checks all those boxes.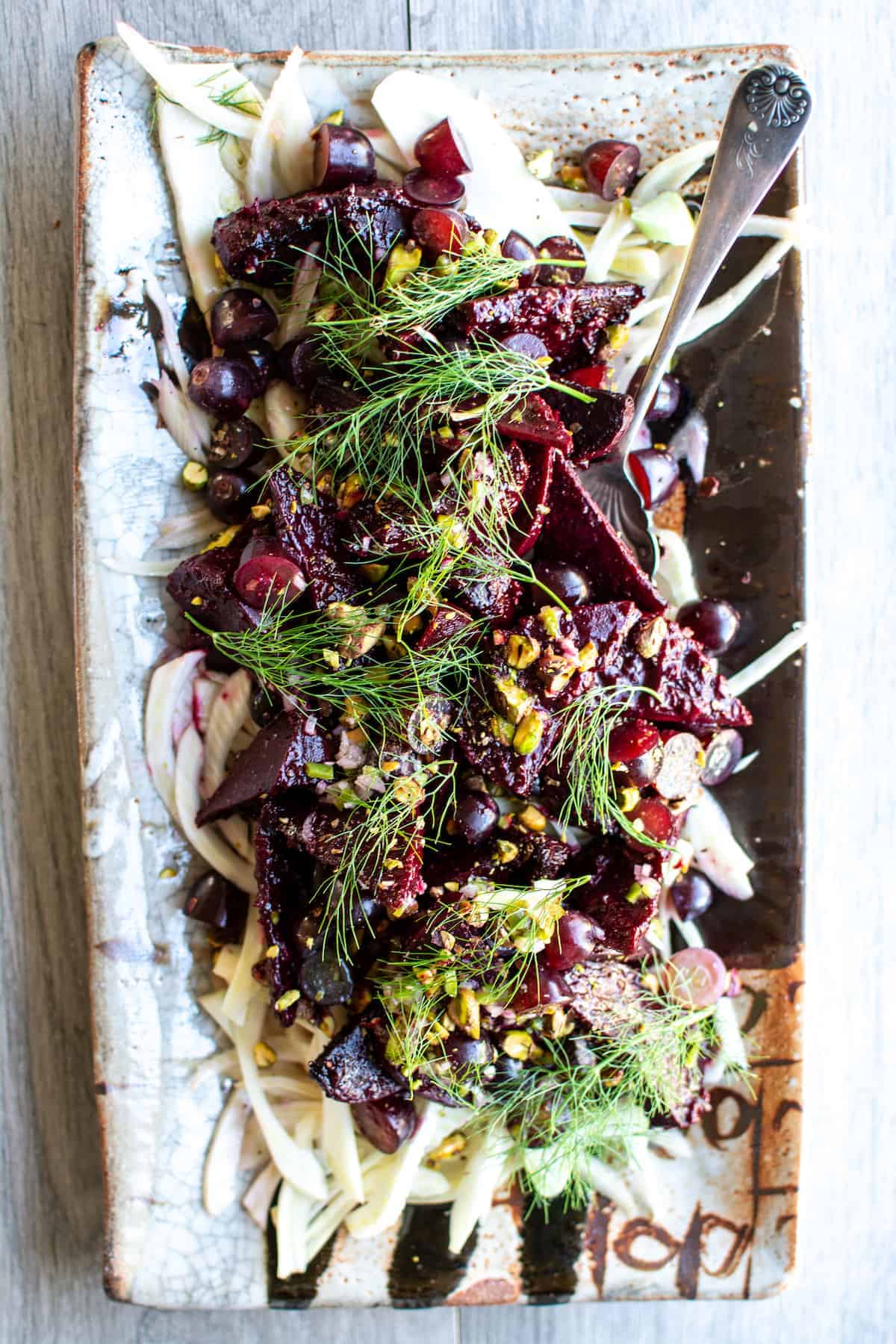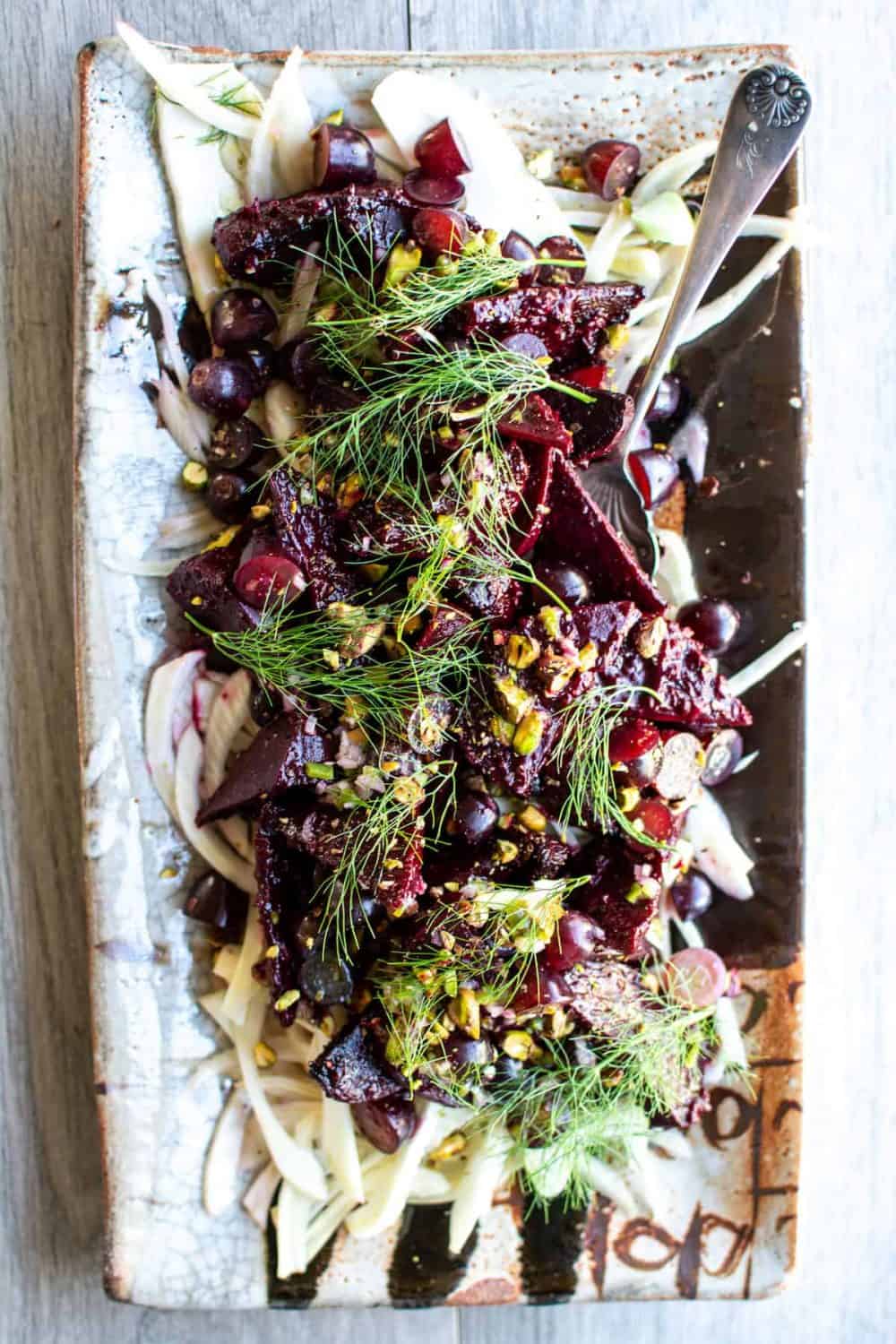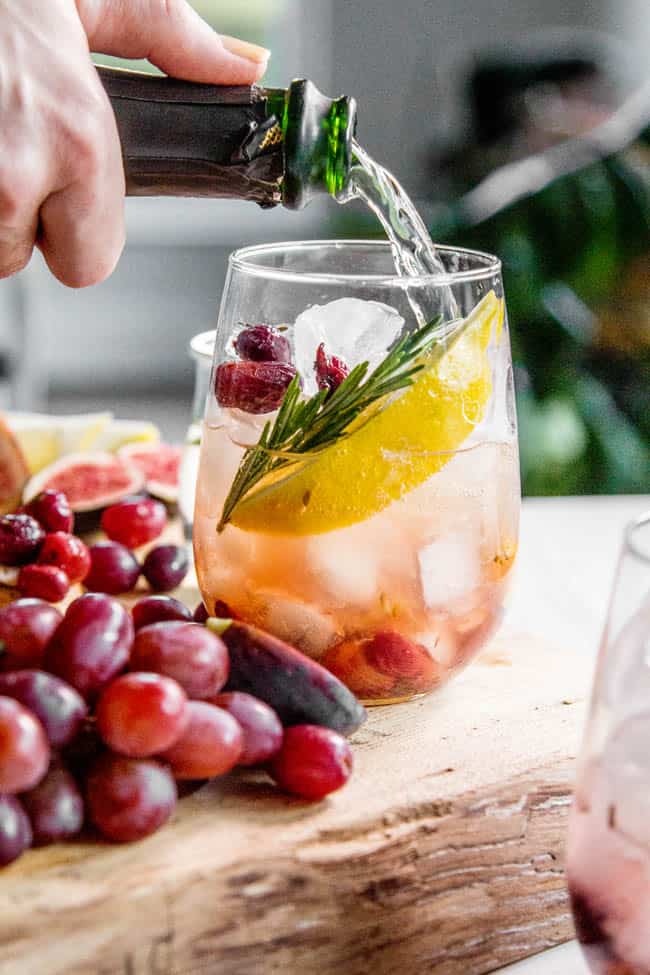 Wine cocktails are a new trend in the alcoholic beverage market, and we are here for it! In our latest wine cocktail creation, we paired the flavors of jammy roasted grapes, woodsy rosemary, and bright, fresh lemon with the effervescent bubbles of sparkling wine. It's quite honestly pure magic for the tastebuds.
Alycia Moreno's sweet and savory flatbread pizza is our go-to summer vibe. Especially when paired with a California rosé.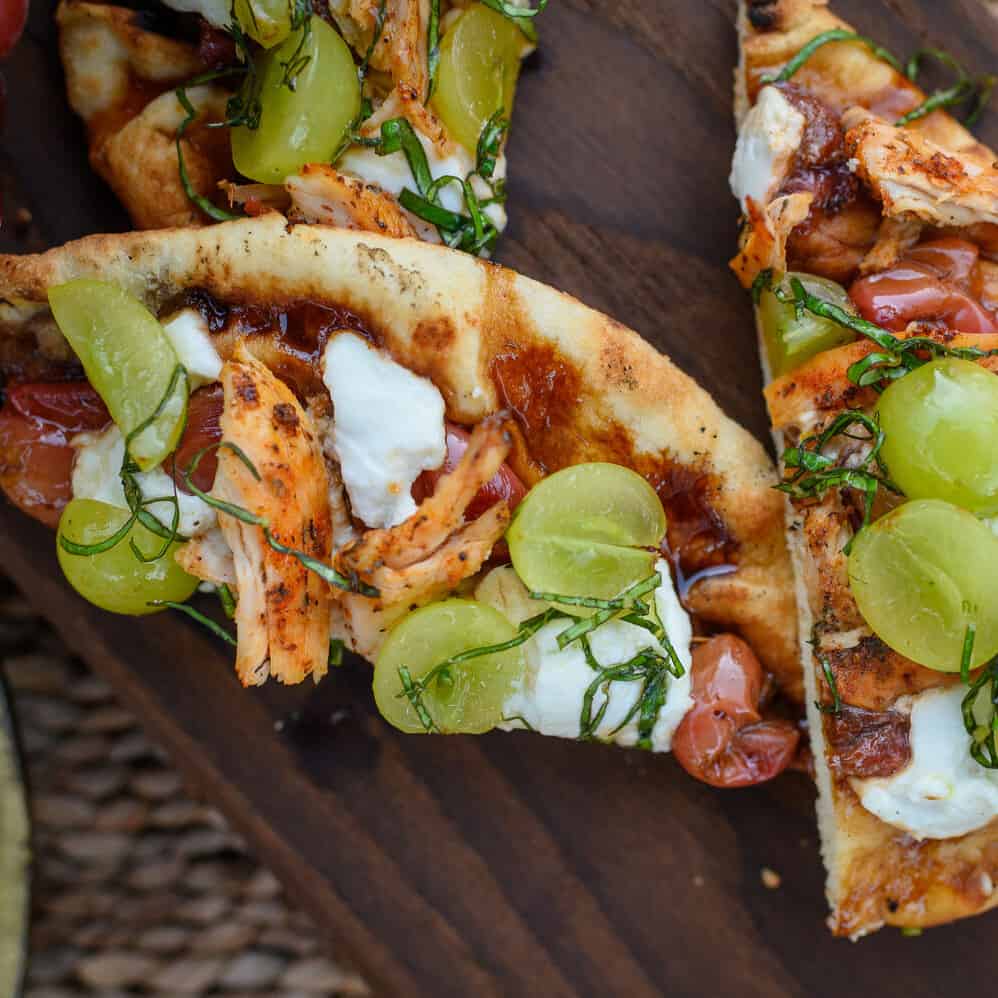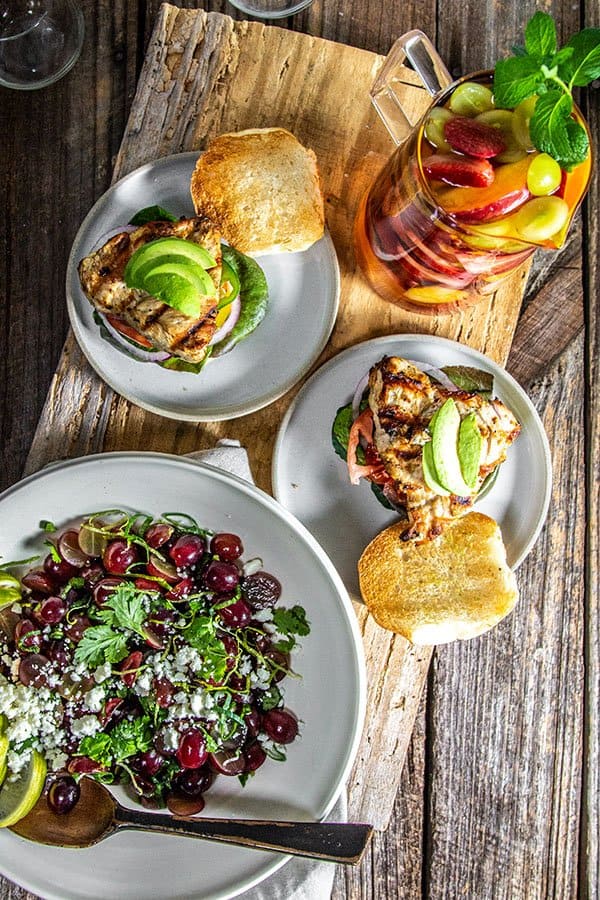 Have an excess of grapes in the crisper drawer? Try this Sweet & Savory Grape Salad! When grapes are tossed with tender herbs, green onions, and lime zest then mixed with a vibrant honey lime dressing and Cotija cheese, it's pure bliss for your taste buds. Plus, we have linked over 20 more grape recipes that will have you including your favorite afternoon fruit snack at the dinner table regularly.
This Roasted Grape & Arugula Salad Recipe is savory, sweet, has a jammy component that we can't get enough of, and comes together in about 15 minutes! It's a total summer salad showstopper from This Mess is Ours that you should try for yourself!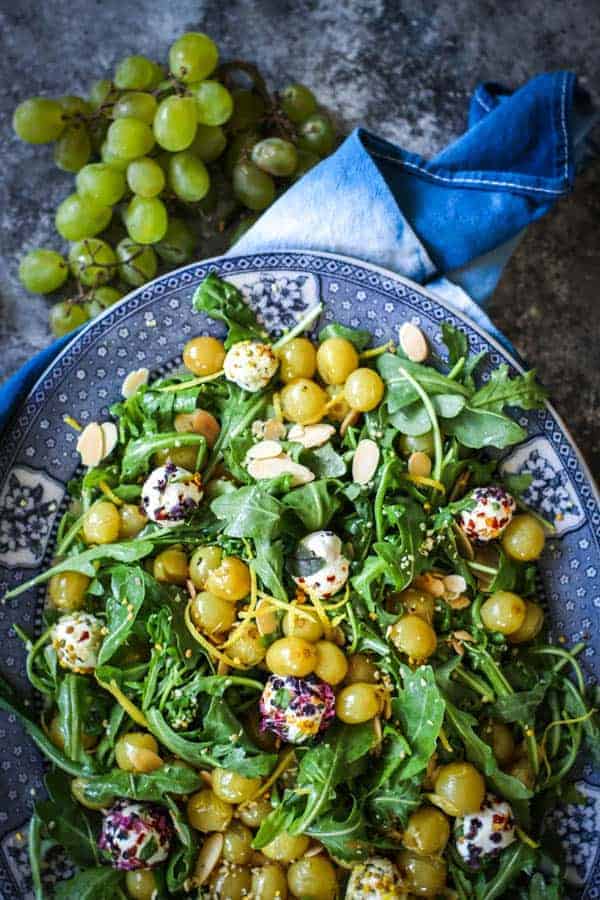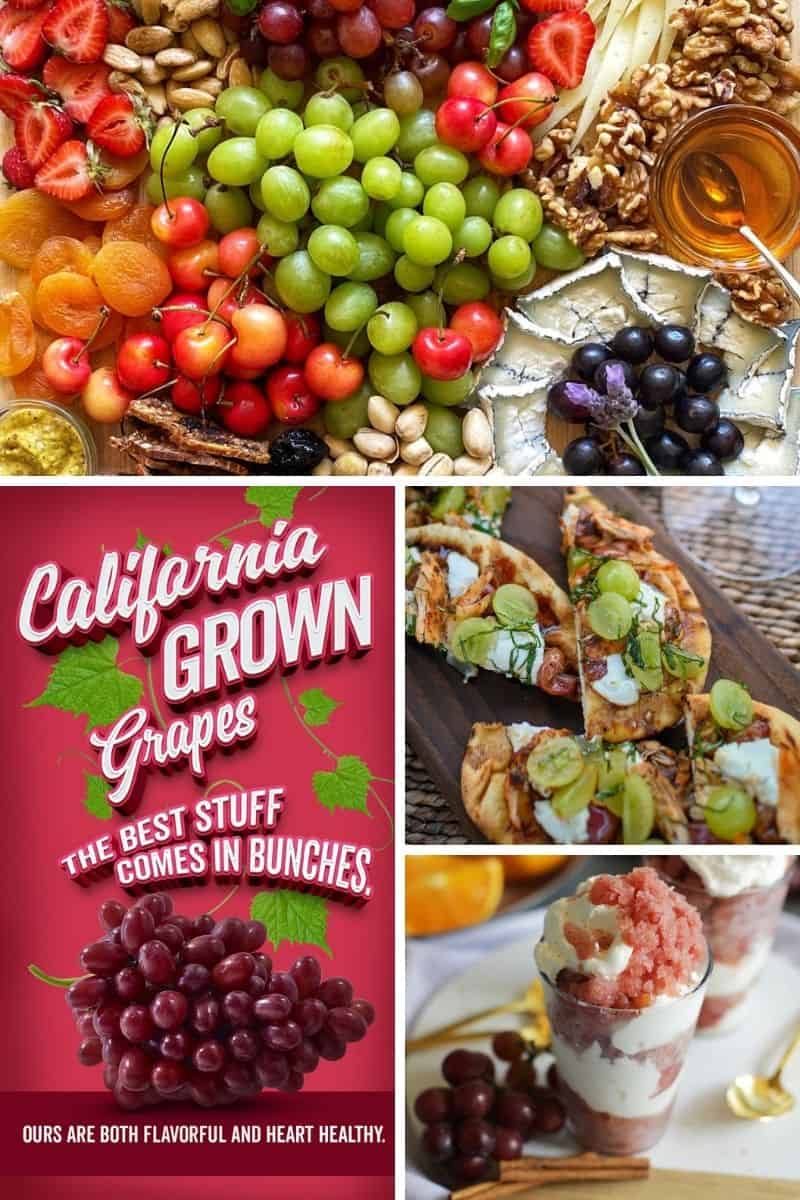 Grapes have existed since biblical times and are traditionally used in jams, jellies, and wine. These dazzling red and green jewels are great to keep on hand for making delicious grape recipes. From sweet desserts to savory suppers, grapes are becoming the highlighted fruit in more and more kitchens worldwide!
With California being the main producer of table grapes, you can rest assured that these robust vines are abundant in supermarkets and farmer's markets throughout the state.
We know how important it is to keep a few easy breakfast recipes in your back pocket. Whether you are running late or you don't want to cook breakfast but have to, our simple Sheet Pan French Toast with Roasted Grapes takes under 20 minutes. Plus, it tastes like decadent toast and jam.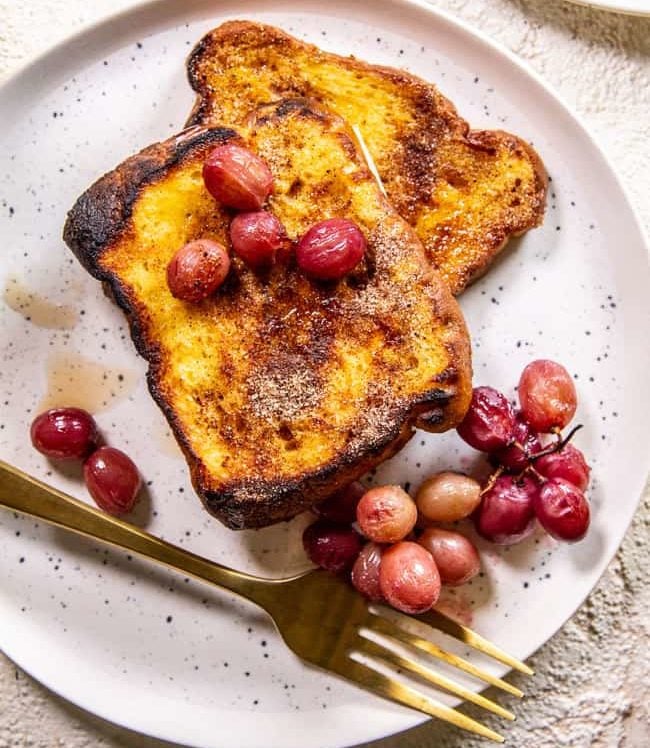 Be sure to share your recipes using roasted grapes with us by snapping a pic and tagging us on social using #CAGROWN.
Craving more CA Grown goodness? Follow us on Pinterest for fresh and fabulous recipe inspiration!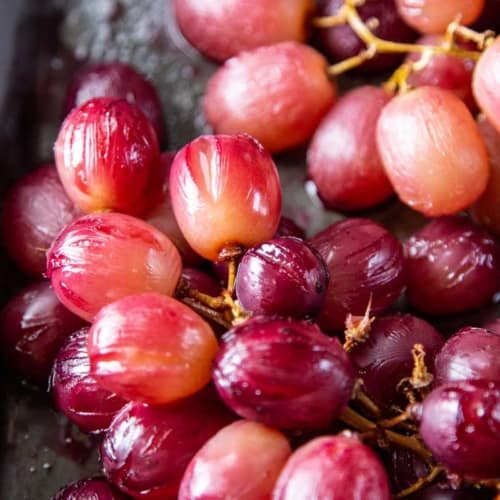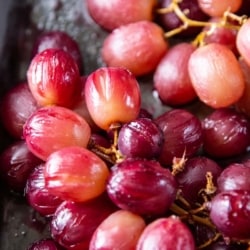 Roasted Grapes
If roasted grapes have never made their way from your crisper drawer to the oven before, you're in for a real treat! Jammy, lucious, & easy!
Ingredients
1 pound approximately 2 1/2 cups of California table grapes Red, green, or black on or off the stem.
1 teaspoon California olive oil or almond oil
Instructions
Preheat the oven to 400°F. Toss the grapes with the oil on a sheet pan.

Roast for 20 minutes until the grapes are just starting to burst. Allow to cool slightly before snacking or incorporating into other recipes.
Video
Notes
Best served right away, but roasted grapes can be kept in the refrigerator for up to 4 days.
Nutrition
Calories: 87kcalCarbohydrates: 21gProtein: 1gFat: 1gSaturated Fat: 0.2gPolyunsaturated Fat: 0.2gMonounsaturated Fat: 1gSodium: 2mgPotassium: 217mgFiber: 1gSugar: 18gVitamin A: 75IUVitamin C: 4mgCalcium: 11mgIron: 0.4mg