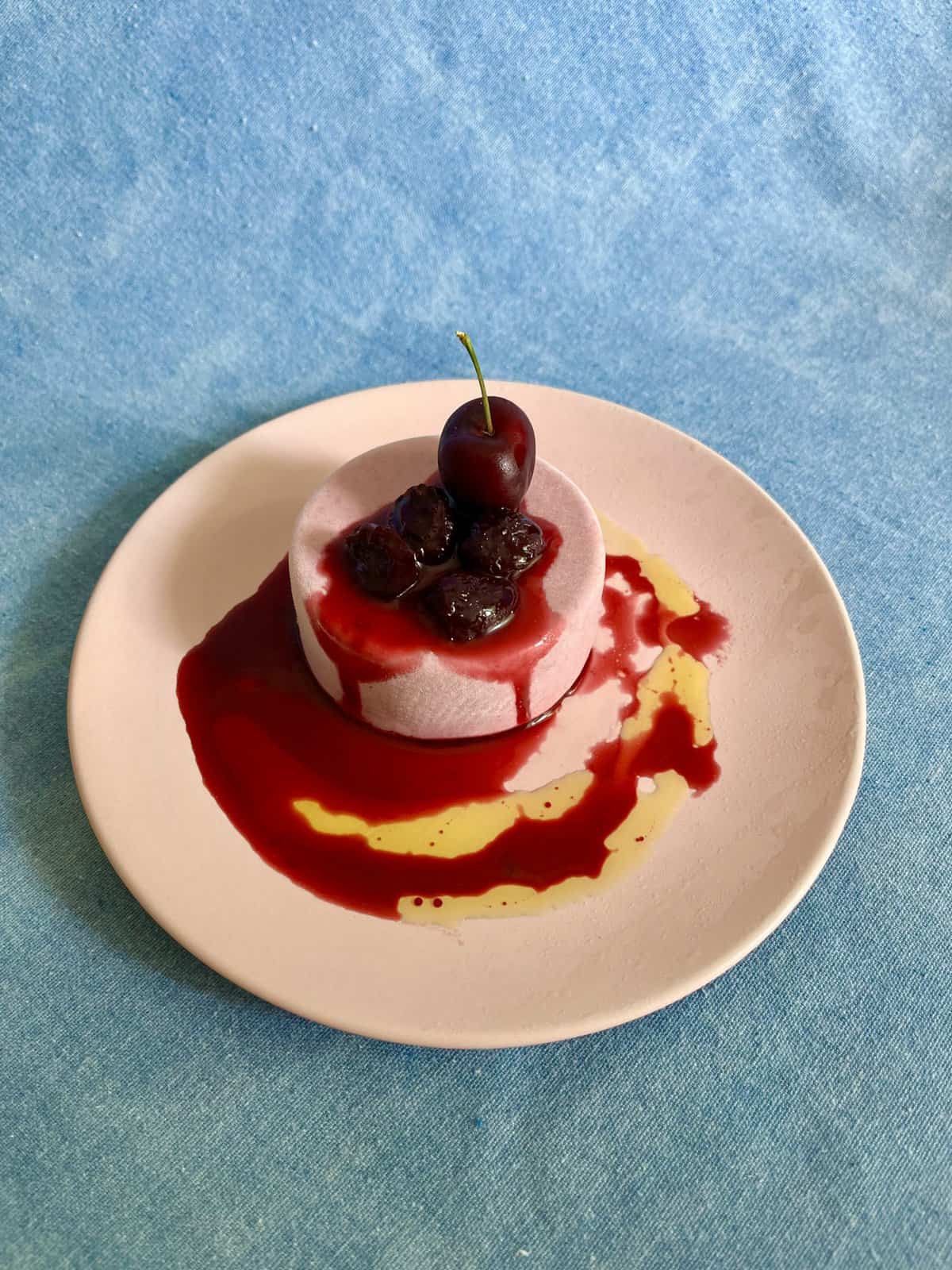 CA GROWN Blog
Discover. Learn. Connect.
Roasted Cherry Semifreddo by Bronwen Wyatt of Bayou Saint Cake
June 16, 2023
Eat the Season!
Sign Up For Weekly Recipes
« Back to Recipes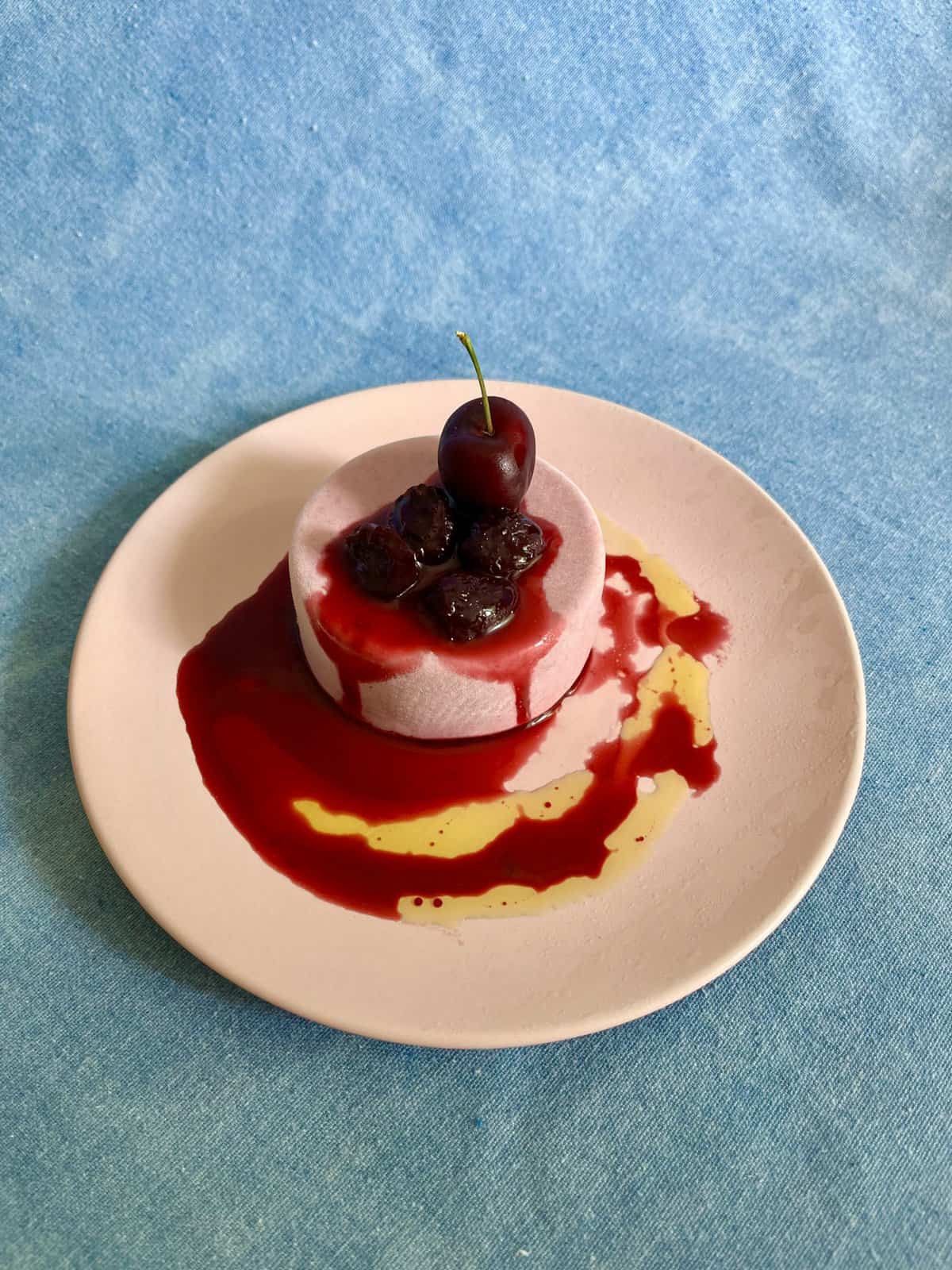 Roasted Cherry Semifreddo by Bronwen Wyatt of Bayou Saint Cake
This Roasted Cherry Semifreddo from our friend Bronwen Wyatt is the perfect dessert to make when it's too hot to cook. This creamy frozen dessert is topped with luscious roasted cherries which are in season in California from April – June, but it would also be great with any number of roasted stone fruits that are available throughout the summer and into fall.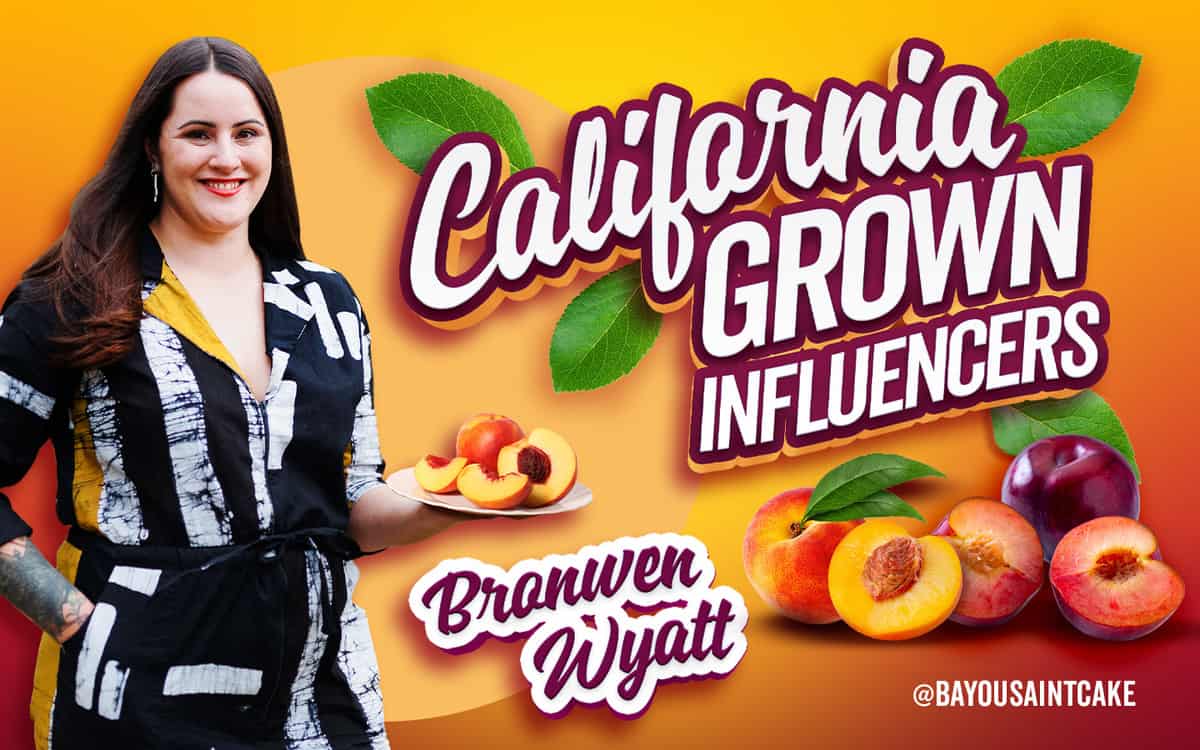 From Bronwen:
The official start of summer may be days away, but the heat has officially hit New Orleans. Our "feels-like" temperatures are nearing 112 degrees and the humidity is laying over the city like a thick, wet blanket. This is my twentieth New Orleans summer. I think I may have a bit of amnesia when it comes to the experience of it – it's always stickier than I remember. Stepping outside, the turbid heat immediately humbles you. The warmth builds in a cresting wave until late afternoon, when we'll get a near-daily torrential downpour that does little to cut the thick, hot damp. The only way to get through is to slow down. Come home from work, sluice off, and ignore your chores. Planning a dinner party? Don't you dare turn on your oven: we're in cold food territory now.

How to make Roasted Cherry "Semifreddo"
I developed this Roasted Cherry Semifreddo just for this moment – an easy, elegant dessert, no oven time required. Semifreddos are often based on a mixture of whipped eggs. But here I've simplified the process by riffing off the no-churn ice cream tradition. Cherries are roasted on the stovetop until just soft and bursting. Then, they're blended with sweetened condensed milk, lemon juice, and sour cream. Whipped cream is folded in to lighten the mixture. And finally, the whole thing is frozen in either a loaf pan or a silicon mold overnight. You can make this dessert several days ahead and have it ready at a moment's notice. I serve it with additional roasted cherries in their juice, and drizzled with olive oil for a lovely color contrast.
Here are a few more dessert recipes to try with California Grown stone fruits!
Hooray for fruit season! Check out this Stone Fruit Recipe Round Up for even more inspo.
Bronwen Wyatt is the creative genius and baker at Bayou Saint Cake in New Orleans. She's known for her inventive cakes, sometimes-a-little-weird cakes, squiggly cakes, cakes that are crammed with all the best produce and garnished with stunning blooms sourced from local farms. She's also a chef in residence at the Southern Food and Beverage Museum. When she's not baking she also writes recipes, teaches classes and makes art.
Be sure to share your recipes using roasted grapes with us by snapping a pic and tagging us on social using #CAGROWN.
Craving more CA Grown goodness? Follow us on Pinterest for fresh and fabulous recipe inspiration!